Media Account Director Emma Kierans married Property and Land Director Brian Kennedy in the illustrious Tankardstown House on the 14th of October 2021.
Photography: Christina Brosnan
The Meeting
We met in a well-known bar in Dublin City Centre where I was working during University and Brian was visiting from London after a family gathering. Brian was planning a party there a couple of weeks later where he then plucked up the courage to ask me on a date. He flew back to Dublin to take me out on Valentine's Day. The date was a great success which led to a lot of back and forth and flying to both Dublin and Florence where I was studying on my Erasmus. From there I landed a job with a great media company in London and made the move to London where we have happily been for 6 years now.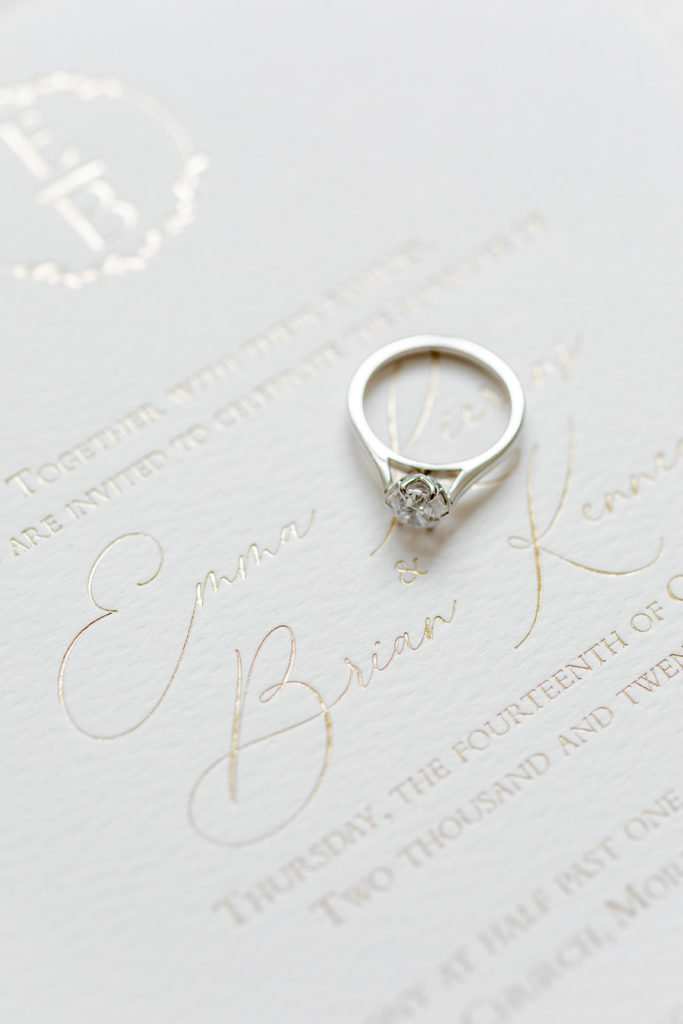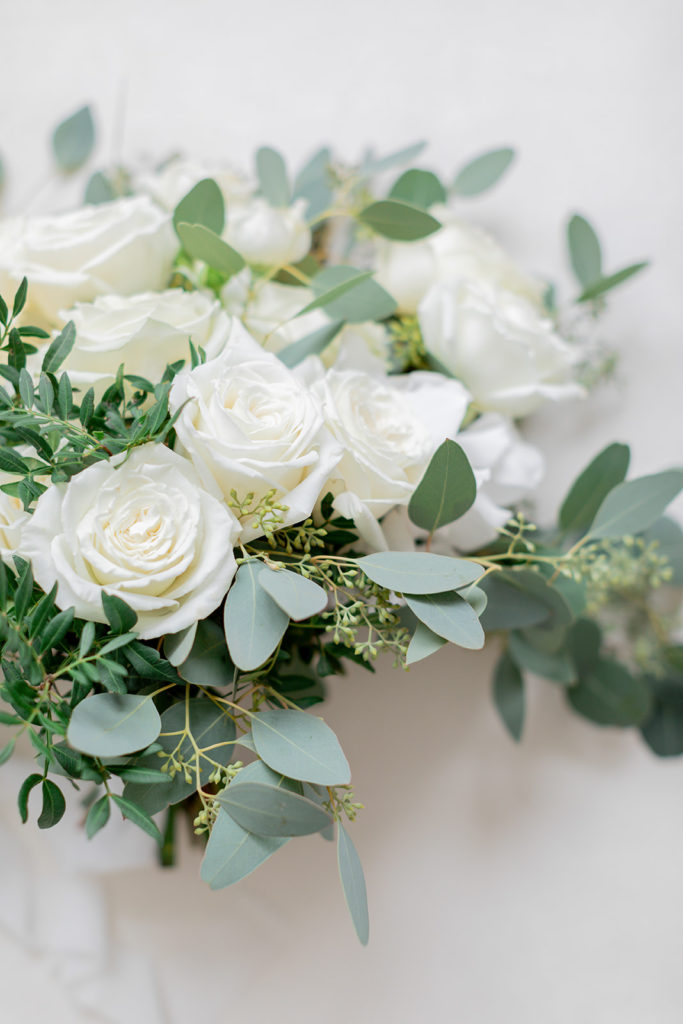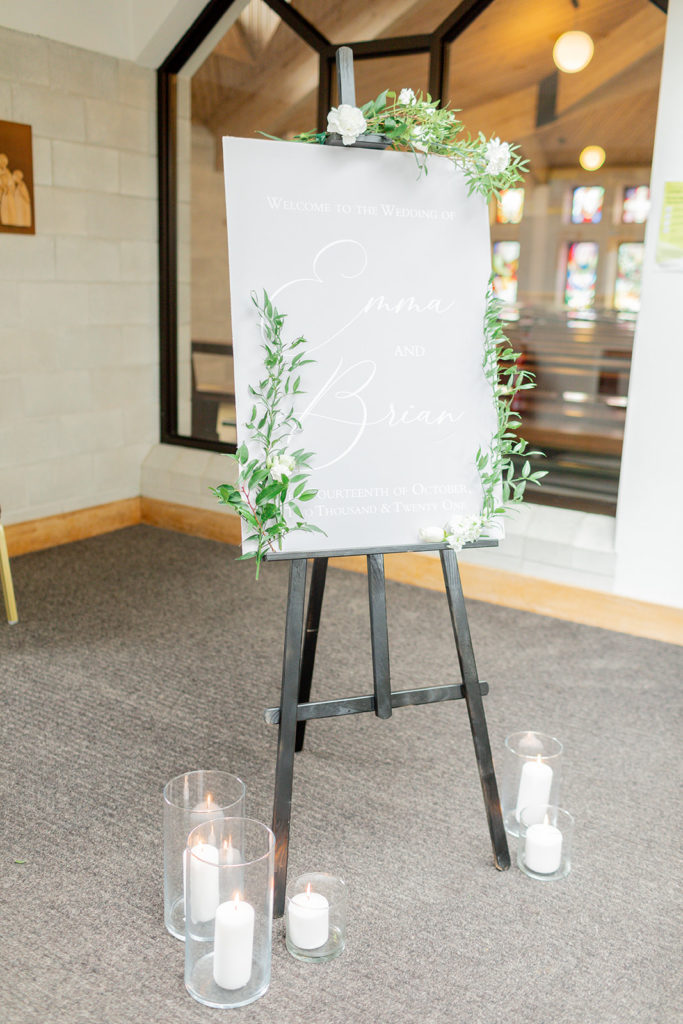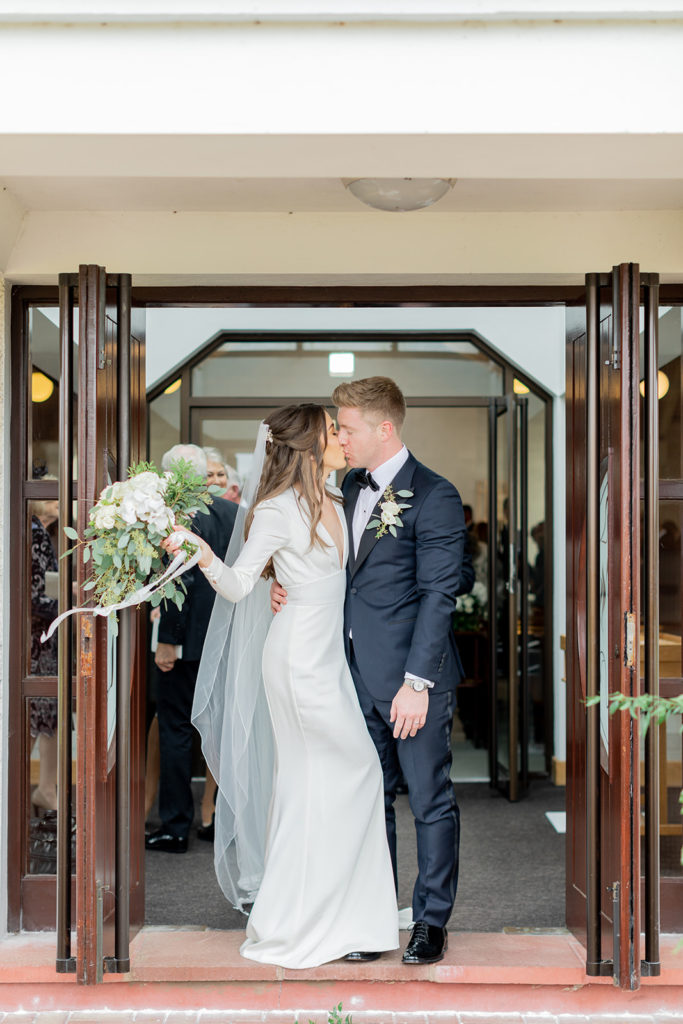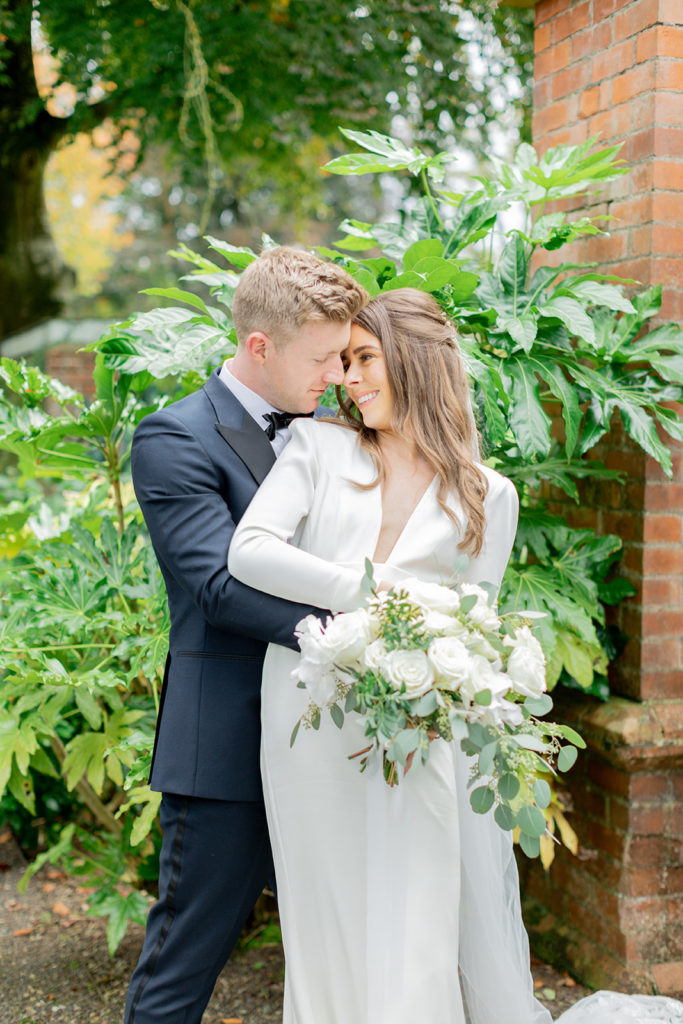 The Proposal
Brian and I were home in Ireland for Christmas 2019 staying at my family home in Meath. Brian had elaborate plans to propose in Florence on the Ponte Vecchio bridge where we spent a lot of time in the early days of our dating. Brian had struggled to get my father, Padraic, alone for a moment over the Christmas break which resulted in him following Padraic upstairs to his bedroom at around 8 pm on Christmas Day when everyone was slipping into something more comfortable to relax for the remainder of the night. 
It was there that Brian asked Padraic for my hand in marriage, to which Padraic was delighted and persuaded Brian to propose in Ireland while we were home and had an opportunity to celebrate with the family and friends (looking back this was definitely the correct decision)! The night was a huge success which resulted in all my nearest and dearest descending on the house for a wild party which went on until the early hours of the morning. Brian then whisked me away to Florence (back to where we fell in love) on the 28th of December to celebrate the engagement where we stayed in the Four Seasons Hotel in the centre of Florence. It couldn't have worked out any better!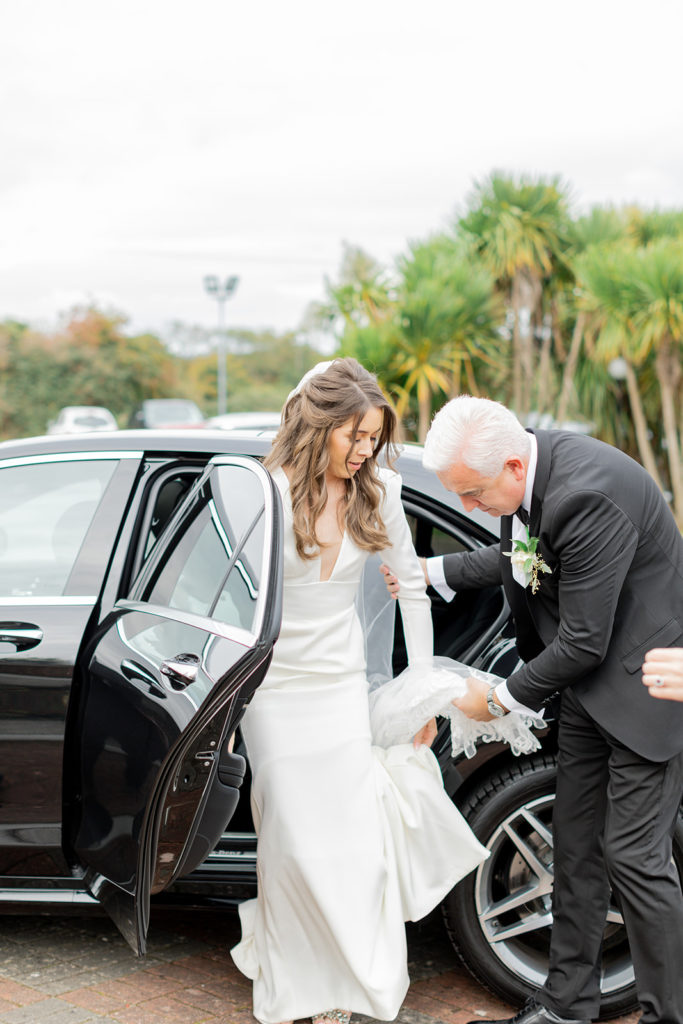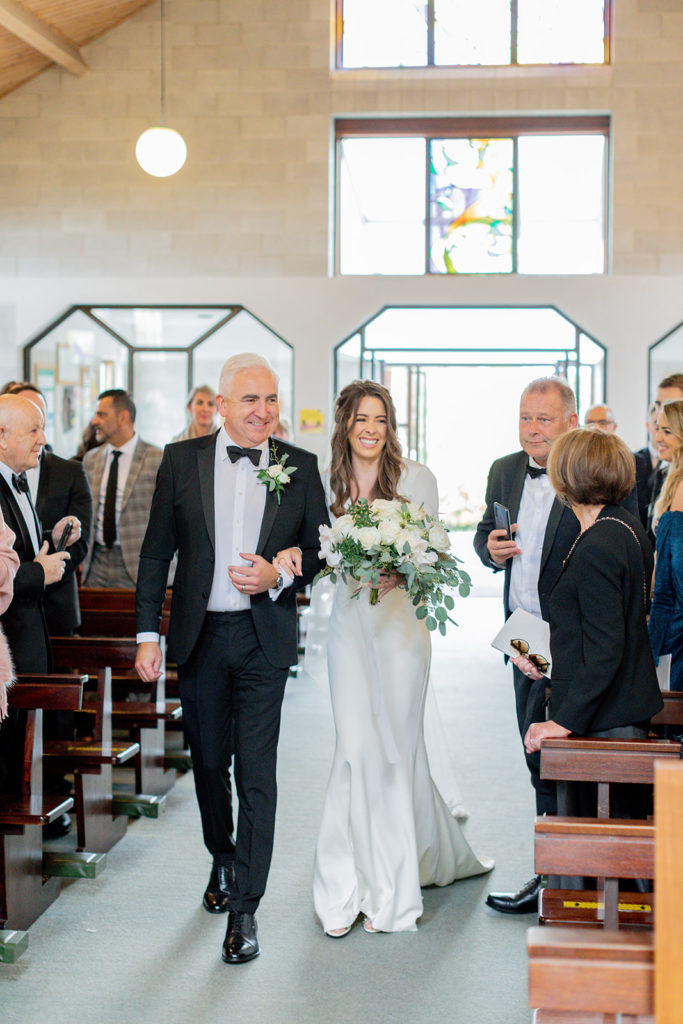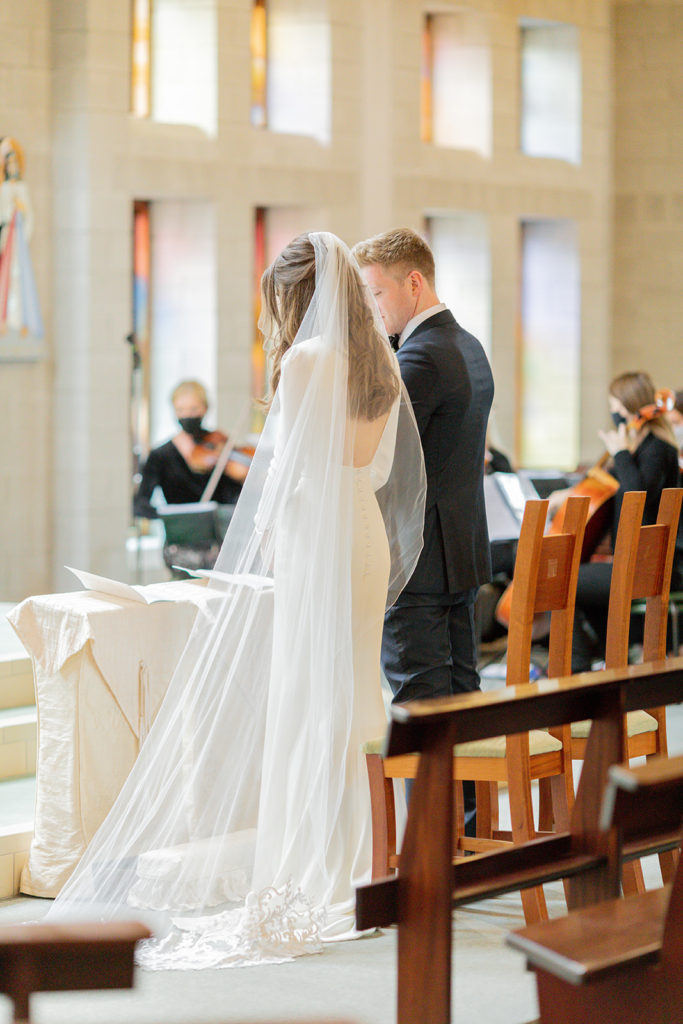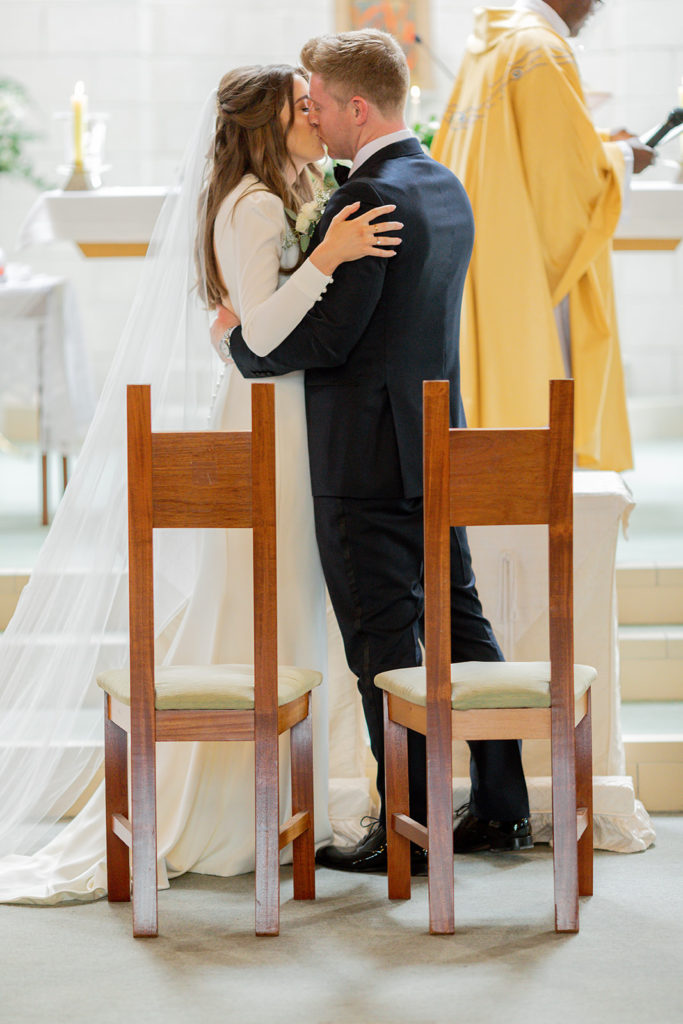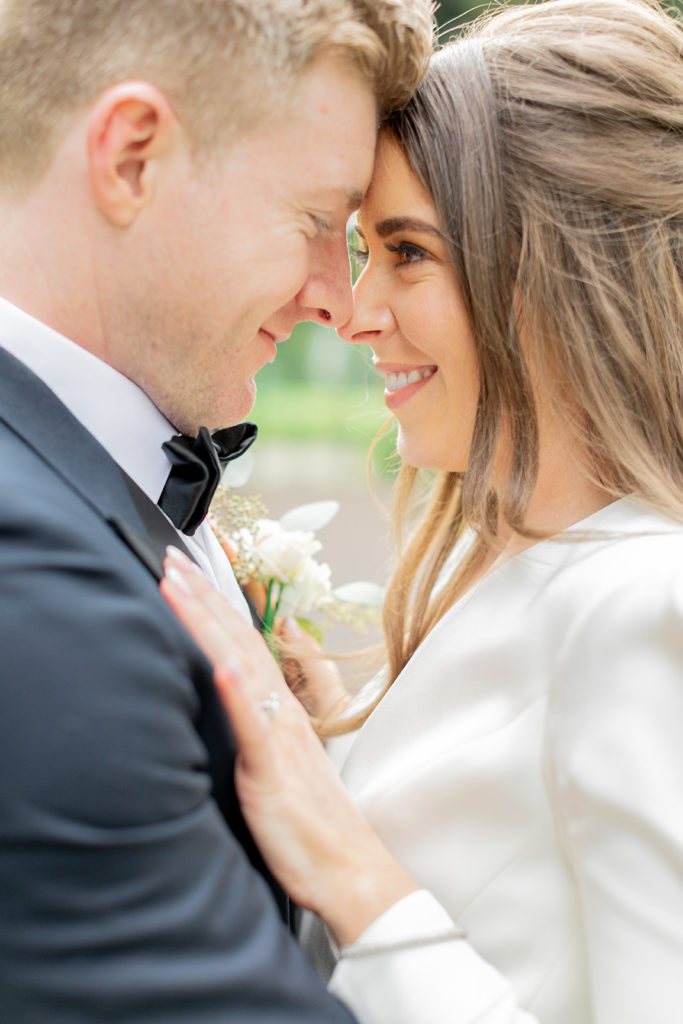 The Beauty Prep
Naturally preparing for a wedding during a pandemic coming in and out of various lockdowns presented a challenge. Having said that, I found staying on top of my overall health and fitness, skincare regime and getting regular hair and nail appointments, all assisted greatly in preparing for the day. Finding the right therapists that work for you and understand what you're trying to achieve is a really good start. In terms of hair and makeup on the day itself, the best thing that I found was to get your trials booked in early and discuss what you're happy with and what needed altering. Therefore, come the big day, it can be as seamless and relaxing as possible. Overall, consistency is key. For our wedding scents, Brian and I opted for "his and hers Creed Aventus" as we thought it would be complementary to one another. I had also ensured there were scented candles throughout the venue for the day, which was a nice touch.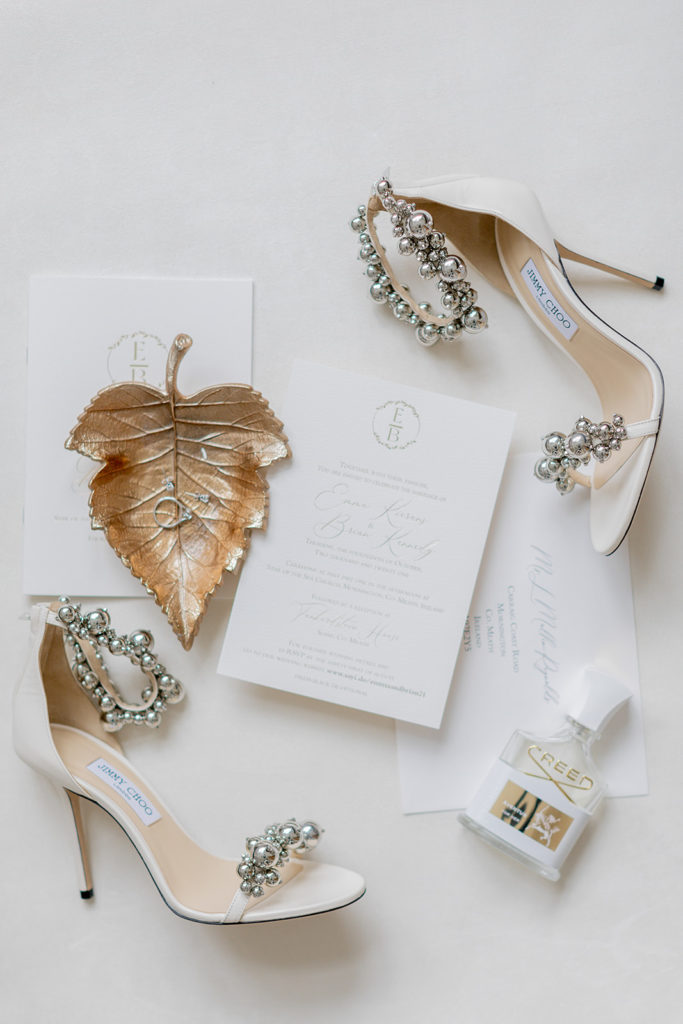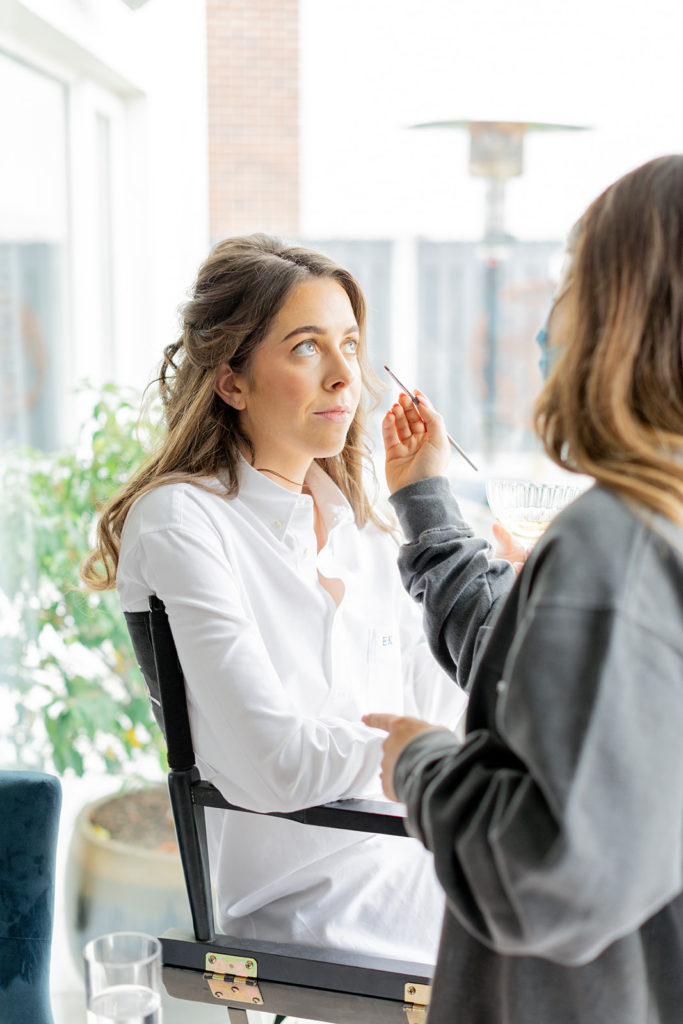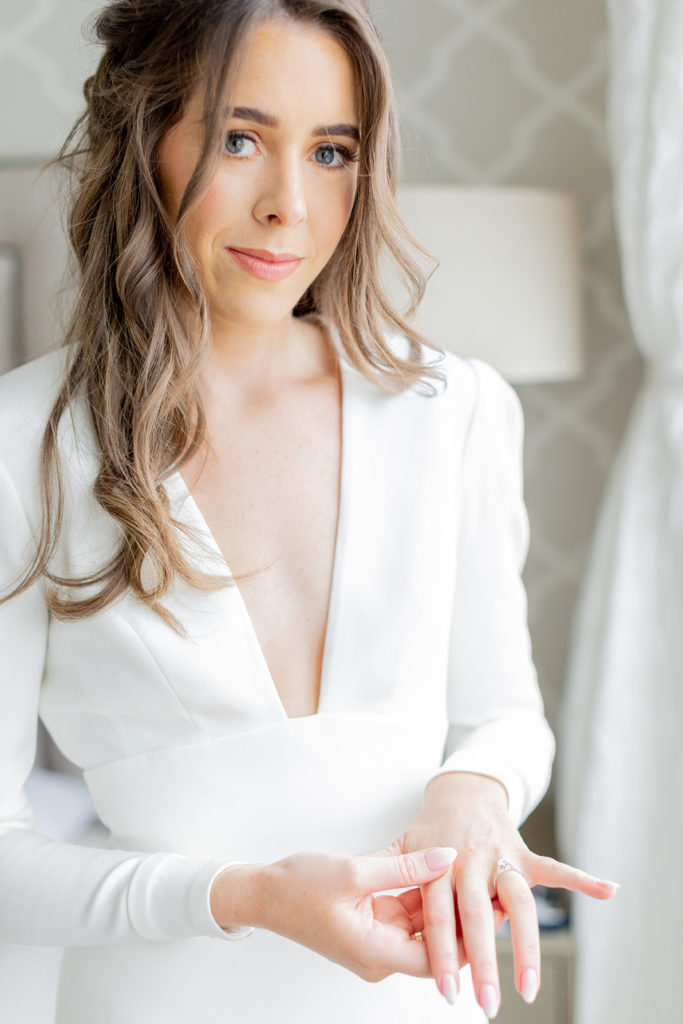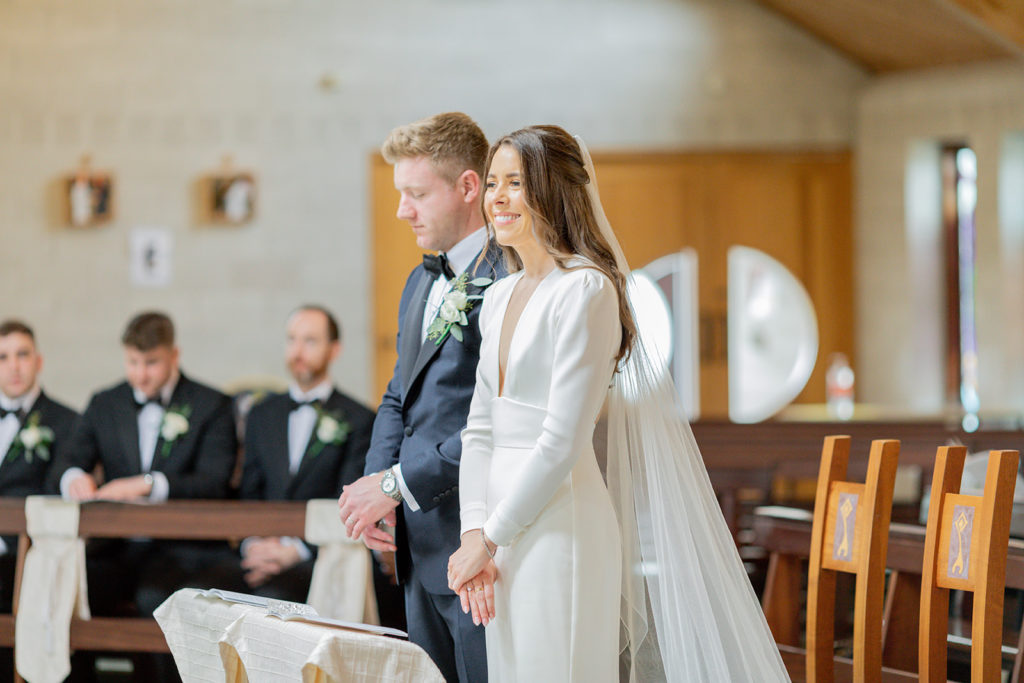 The Dress
Choosing the wedding dress was actually difficult as we had originally planned a wedding which was going to be held in a beachside villa in Spain, obviously a very different setting to a Manor House in Ireland in October, so the dress was going to have to alter along with the overall plan. We had some amazing days out with some memories we will cherish for a long time. So we started our search with my parents Jean and Padraic coming over to spend the weekend with us in London when I had scheduled a full weekend of almost back to back wedding dress appointments. We had so many which we loved but when we came to the Sassi Holford Boutique on the Fulham road we were very much blown away by the craftsmanship, the quality of the dresses and the overall experience. The team there were great to work with and upon trying a couple of dresses I knew we had to come back for a 2nd look. When it came to decision time Sassi and I worked on a bespoke design. It was a combination of a couple of the designs in-store with a few tweaks. They really were amazing and drew up a sketch of my vision on the 2nd appointment. We then booked in for a toile dress so we could be sure we were happy before cutting into the real fabric, then we had a couple of fittings when the actual dress was ready. It just got better and better each time we came!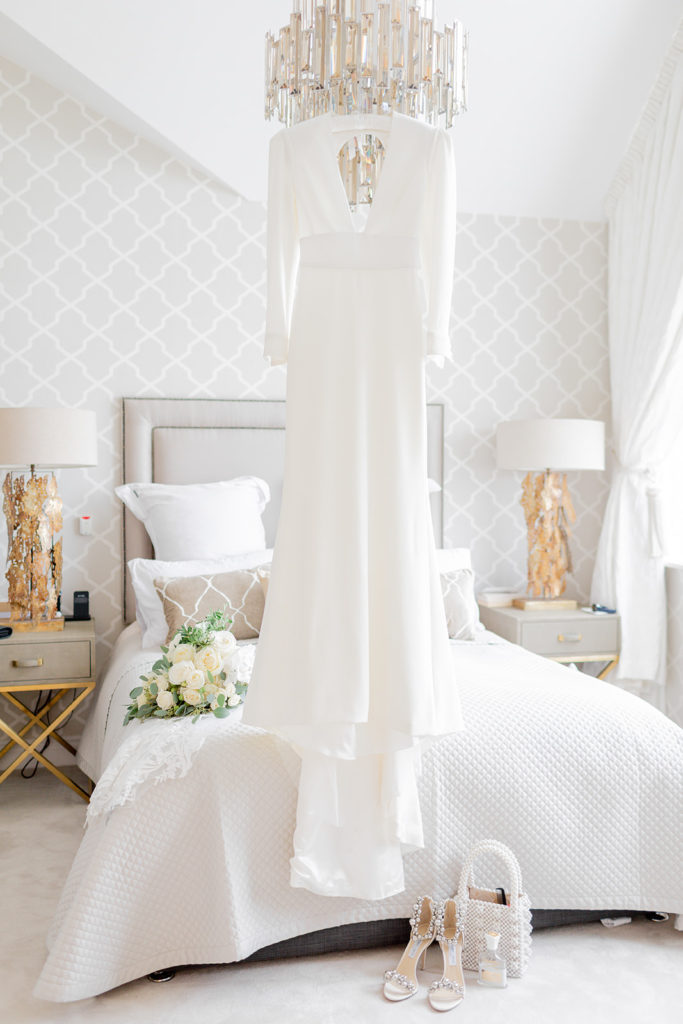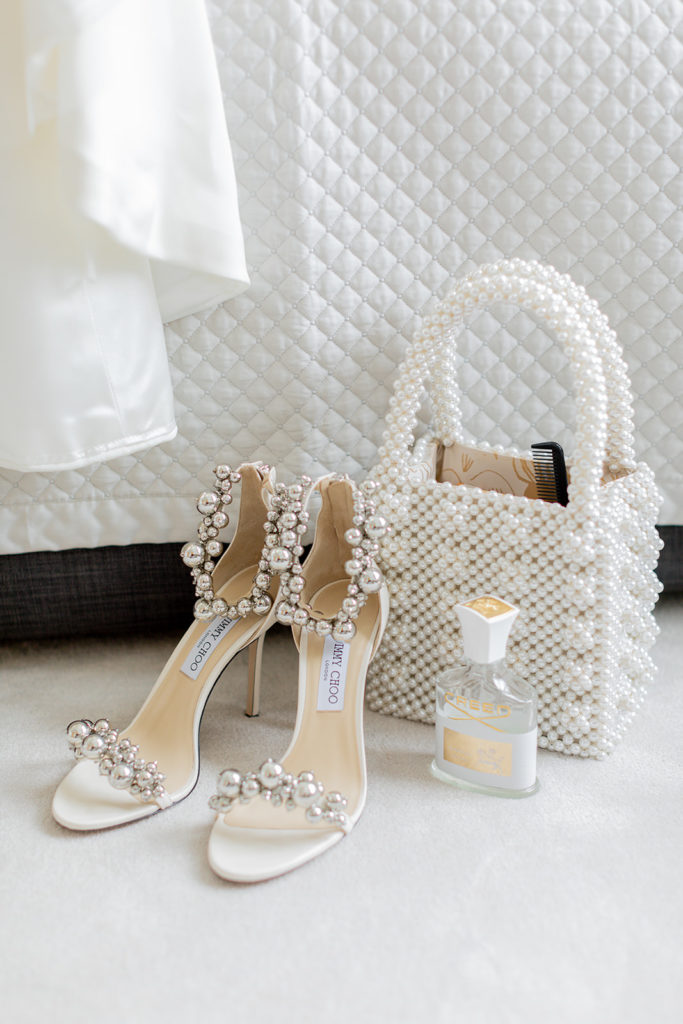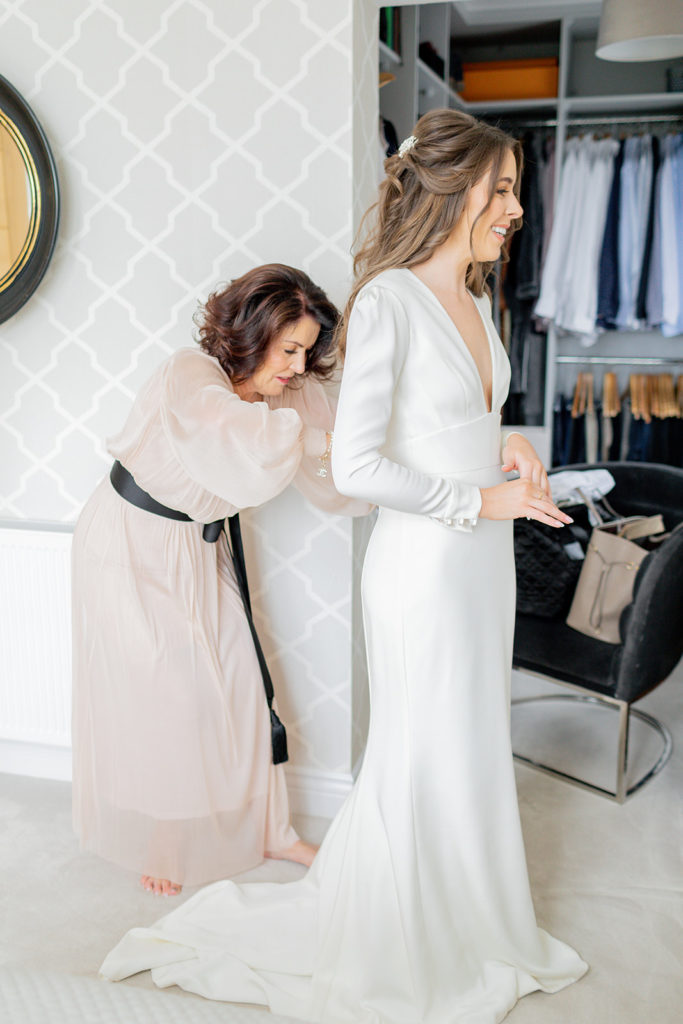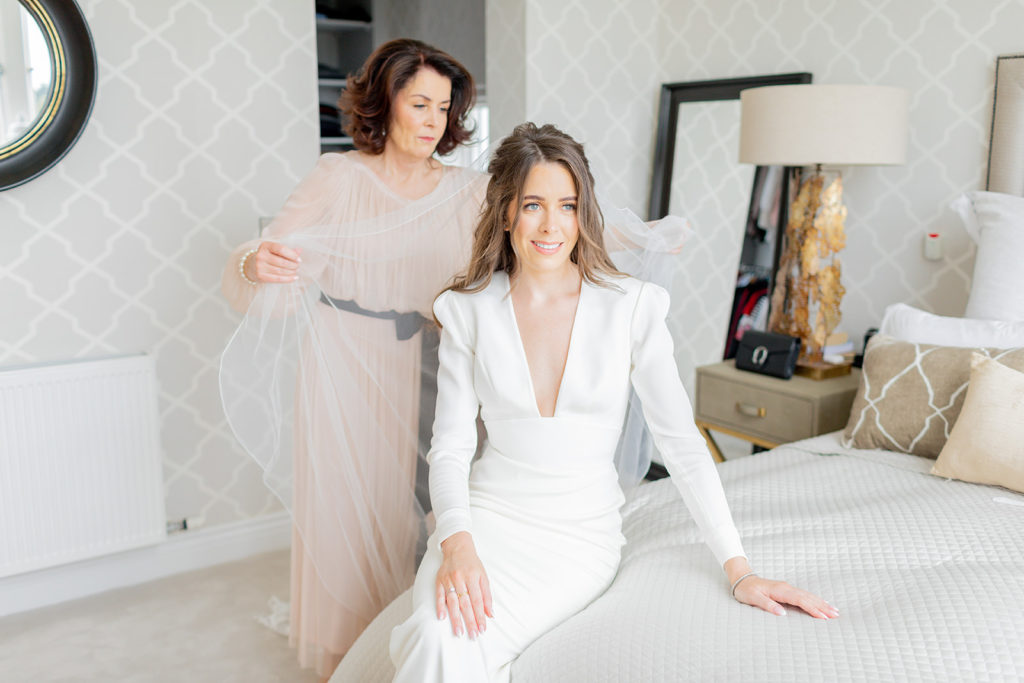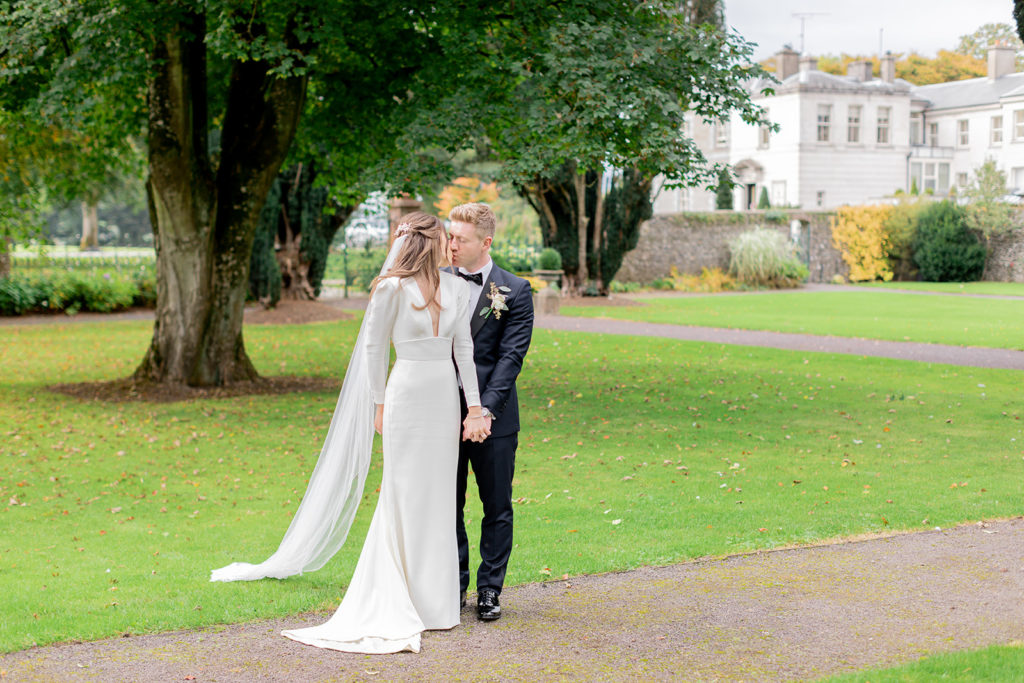 The Grooms Suit
Brian and I knew we wanted a black-tie affair from early on. We felt this would really help to achieve a timeless and elegant day. This really paid off as everyone looked amazing. Groomsmen suits, therefore, were relatively easy to decide upon. Charles Tyrwhitt is on the doorstep of where Brian works in central London. The staff there were extremely helpful with three being fitted in-store and three suits having to be shipped out to Ireland. The staff helped make the logistics straightforward with any alterations required, made as soon as possible. Brian's tuxedo was found in Gieves and Hawkes on Savile Row. Having only popped in for a look, we found ourselves drawn to a gorgeous navy tux, and knew we had found the one.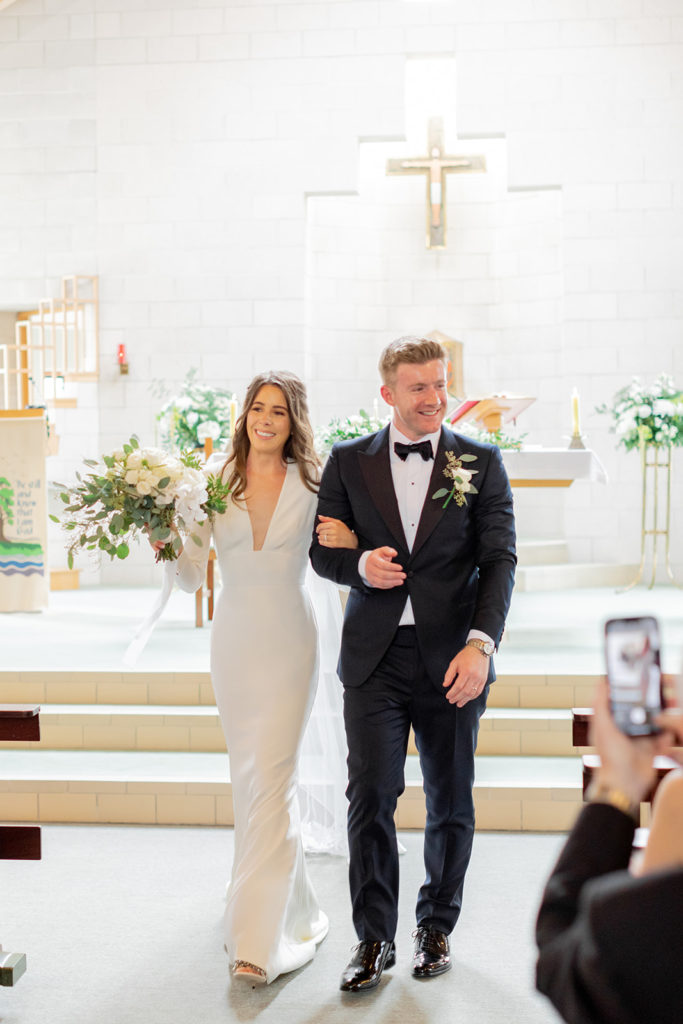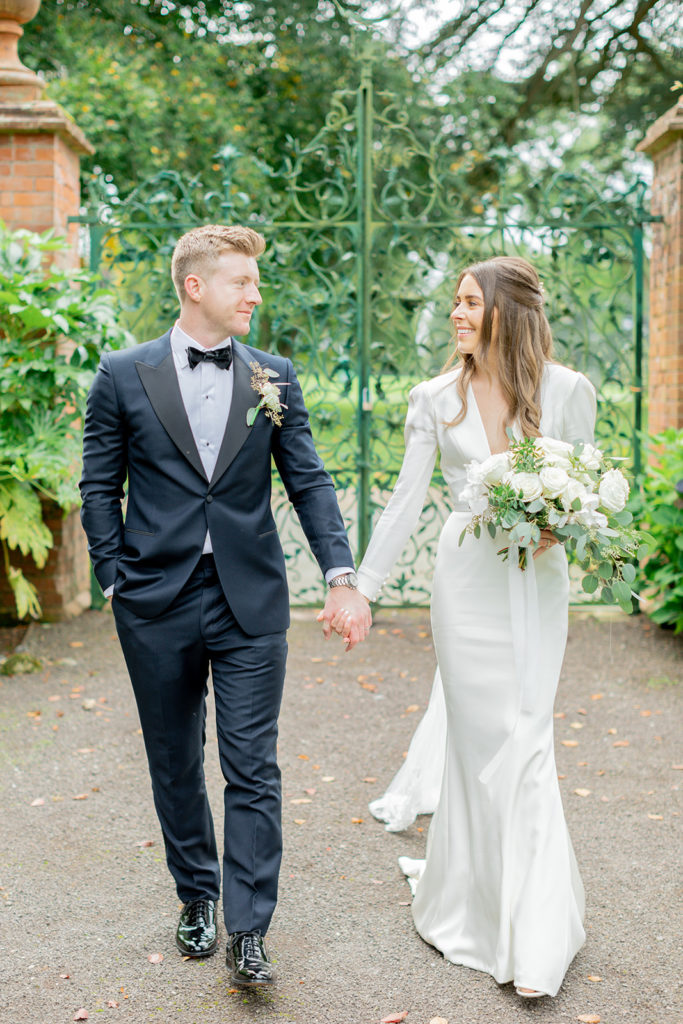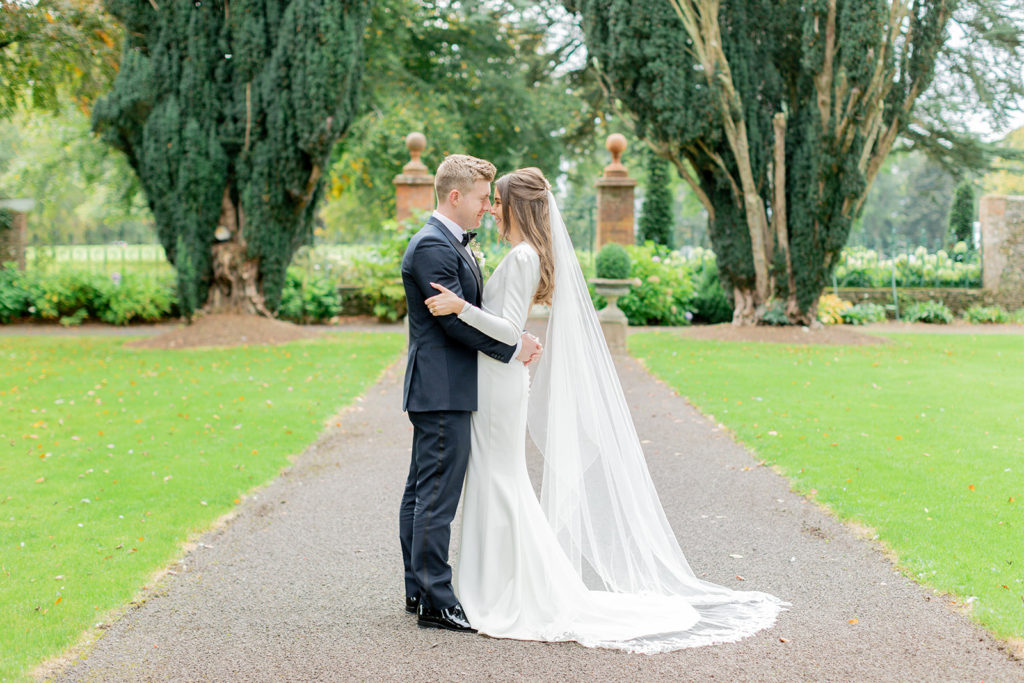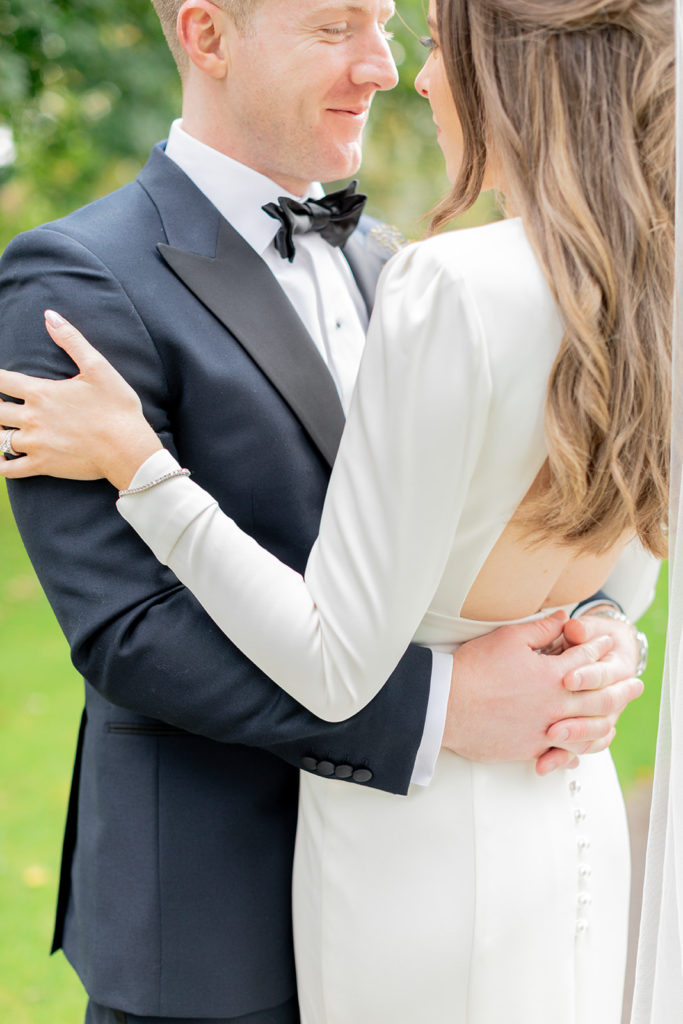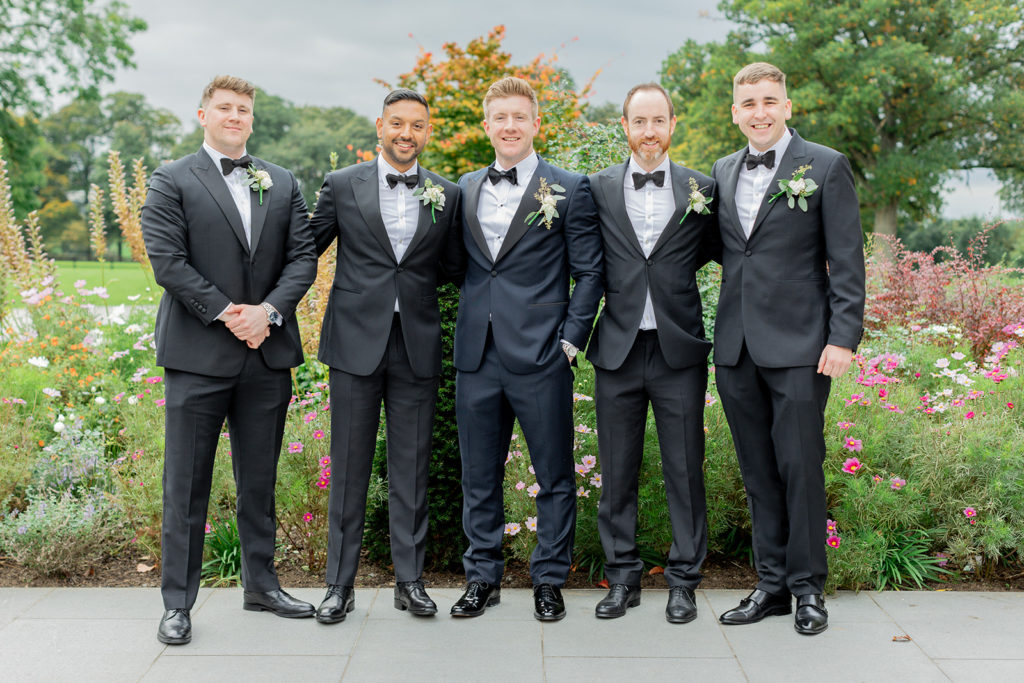 The Venue
Having taken the difficult decision in December 2020 to move the wedding from Marbella to Dublin (due to the uncertainty surrounding travel), we wanted something special. With three venues selected to view, Tankardstown stood head and shoulders above the rest; from grandeur and elegance to style and sophistication. The well-manicured landscaped gardens and surroundings would provide the perfect backdrop for the wedding. The venue had an excellent reputation for service, food and working with its couples to deliver their dream wedding, all of which became clear to us from the first visit.
The orangery, where the reception was held, is superb, with an abundance of natural light pouring in. Each room within the stately home is stunning and provided a natural flow from the drinks reception to the Orangery for dinner. If we had to select our favourite thing about the venue, it would probably be the attention to detail of both the property and its staff, the food which was incredible and the rooms were mega!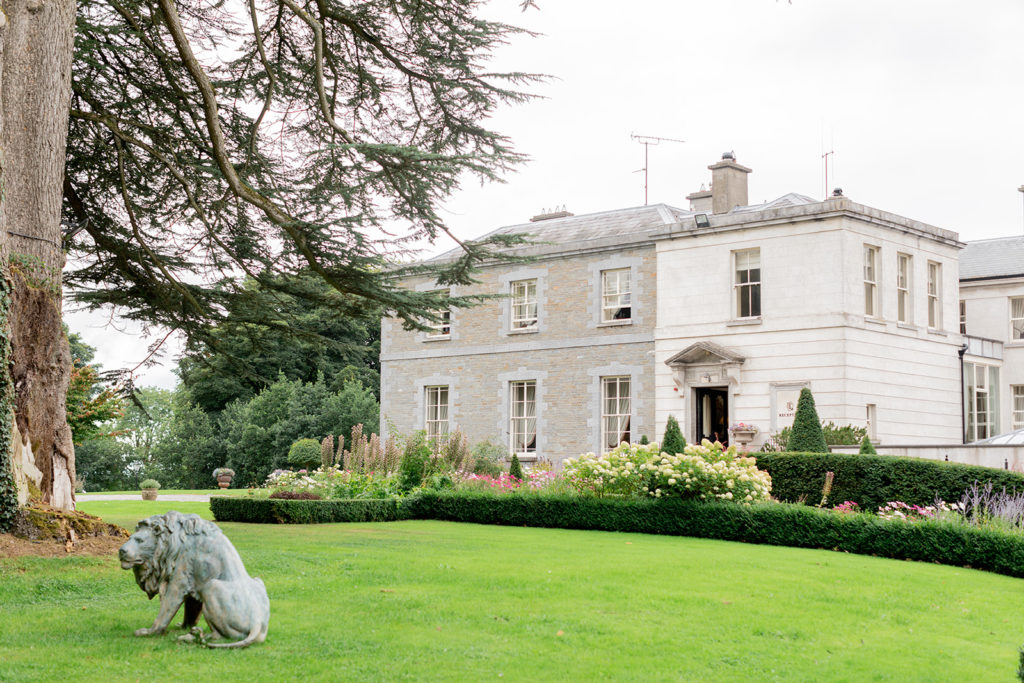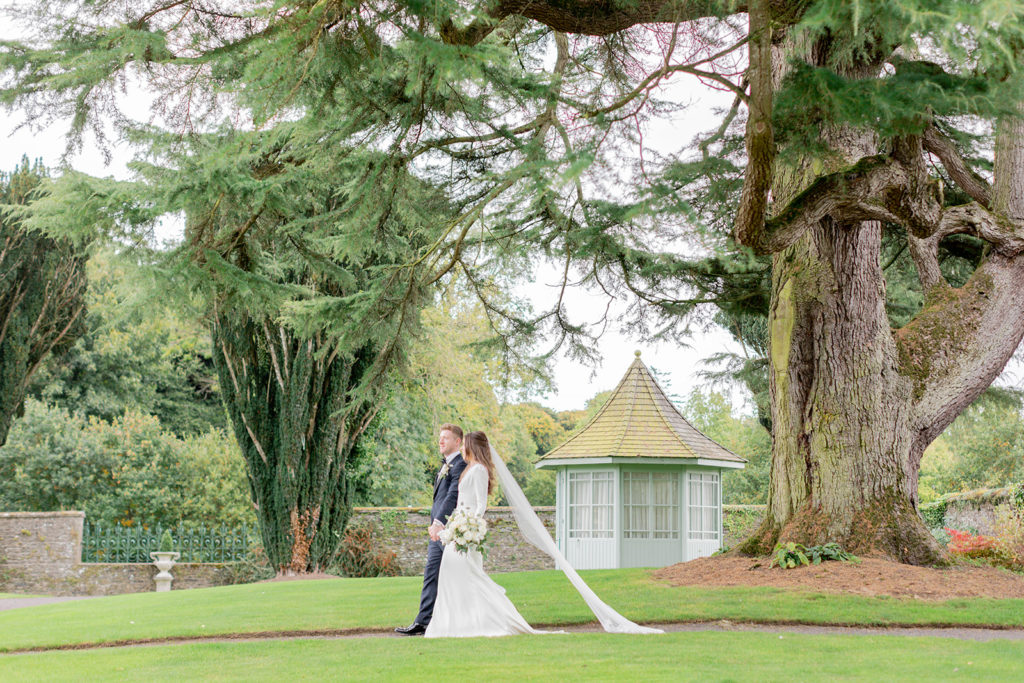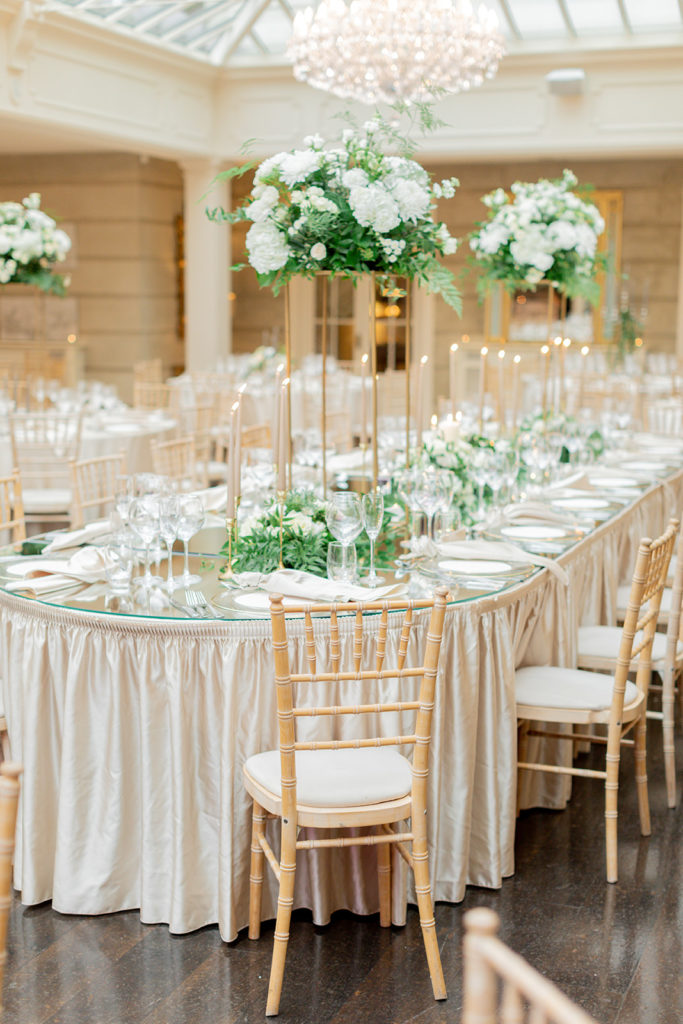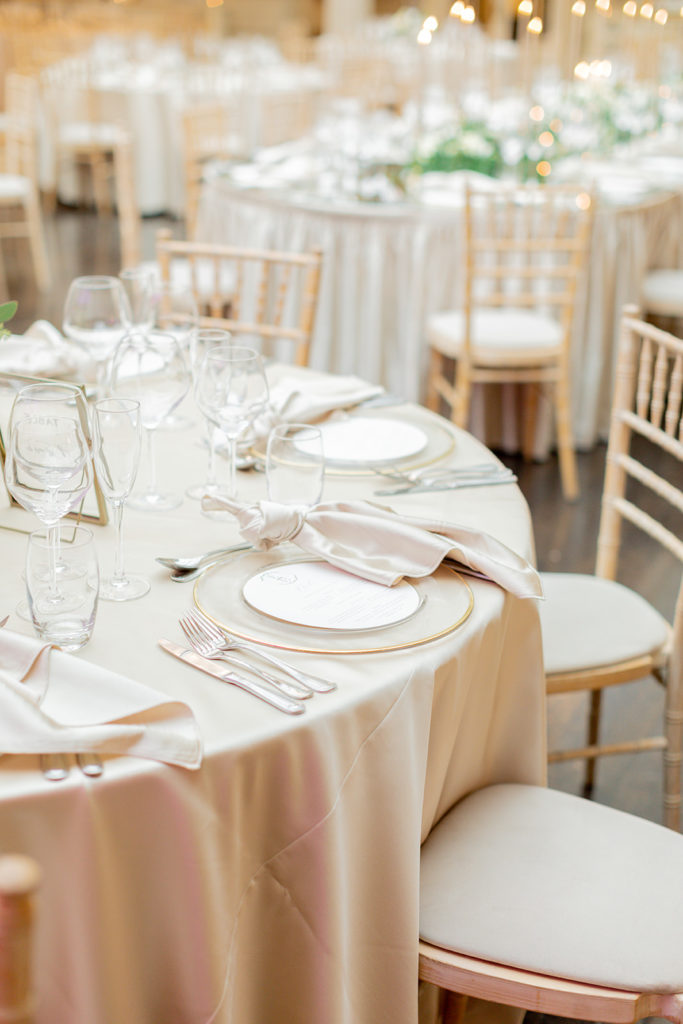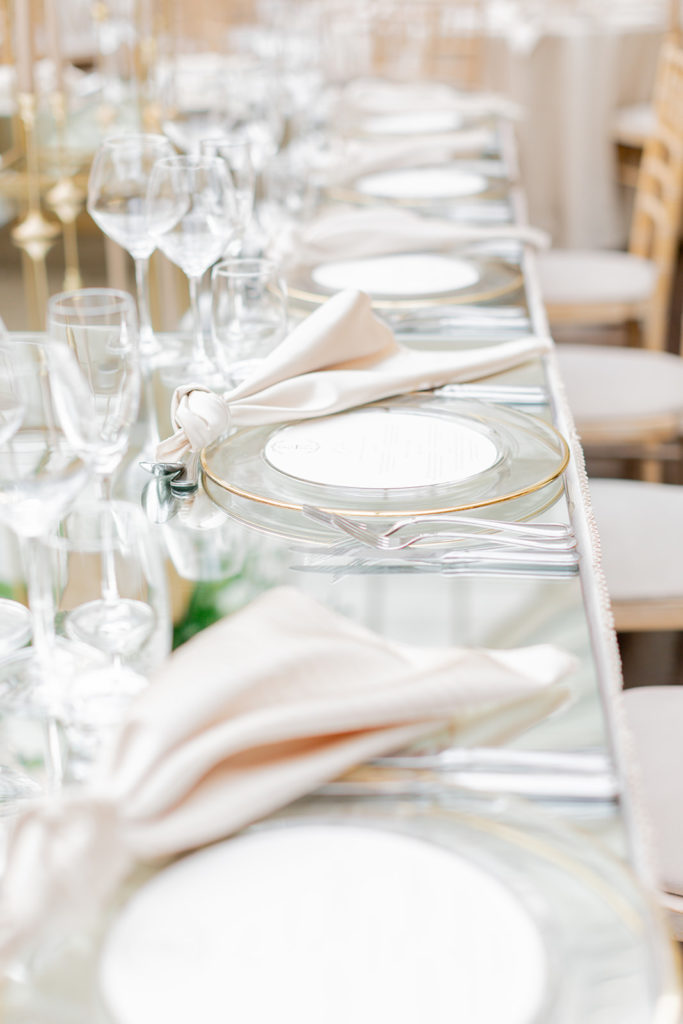 The Entertainment
Brian & I were keen to source something different for the entertainment. Something modern. When we first came across The Event Band and The Hit Machine Drummers, we knew this was what we wanted. The Hit Machine Drummers would set the tone for the evening coming on after dinner to "get the crowd going", leading perfectly into the 7-piece ensemble. The setlist, lighting and performers were incredible. Many of our guests commented that the entertainment was the best they had seen at a wedding or ever! Everyone was having a ball so that was amazing to see and we enjoyed the whole thing so much!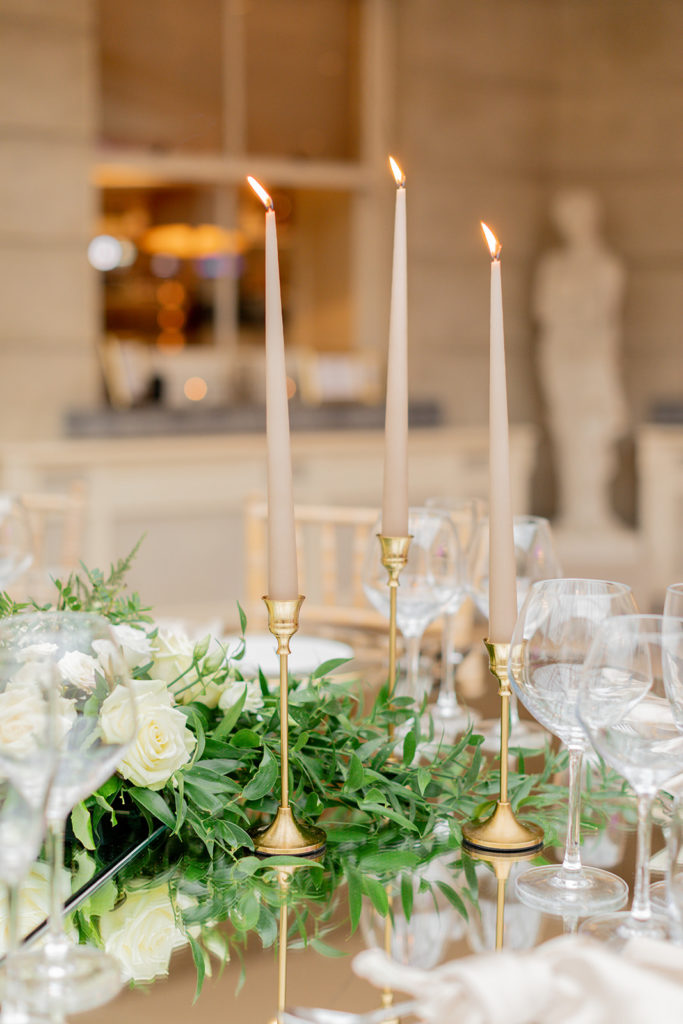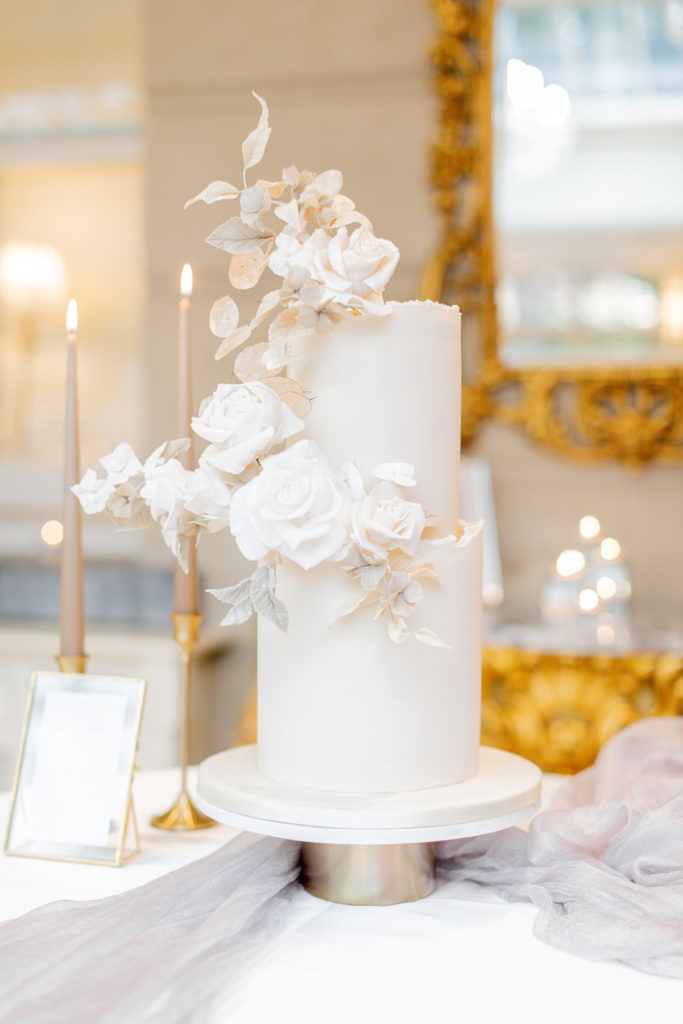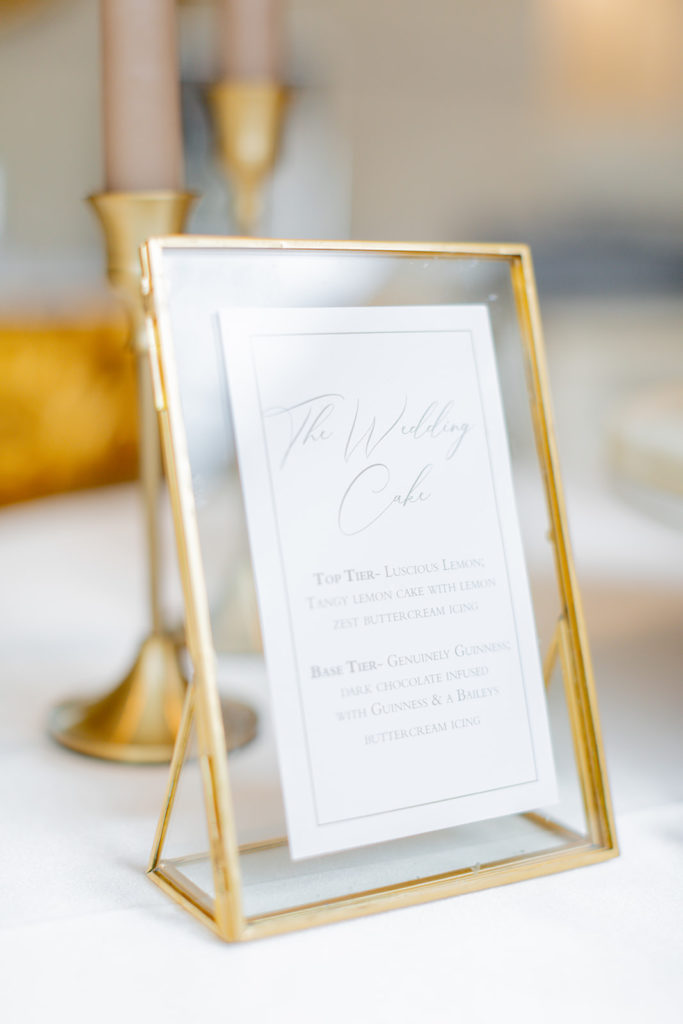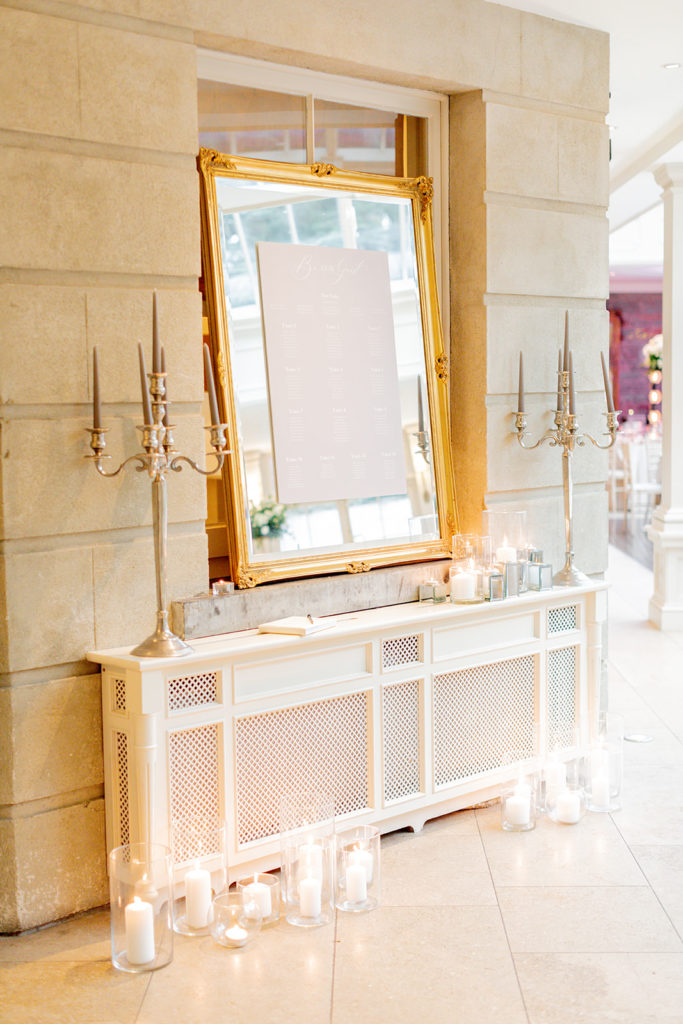 The Bridesmaids & Dresses
I had my sister Aimee, my cousin Katie and two best friends, Niamh (from Drogheda) and Lizzie (from London) by my side for the day, all of whom are hugely important to me. They were amazing support in the run-up to the wedding and each one played their own important role to help Brian and me. The Bridesmaid's dresses were somewhat tricky but I knew I wanted mix-matched dresses with the most important thing being that each of the bridesmaids felt comfortable and happy on the day. Each dress looked fantastic and really suited each of the girls.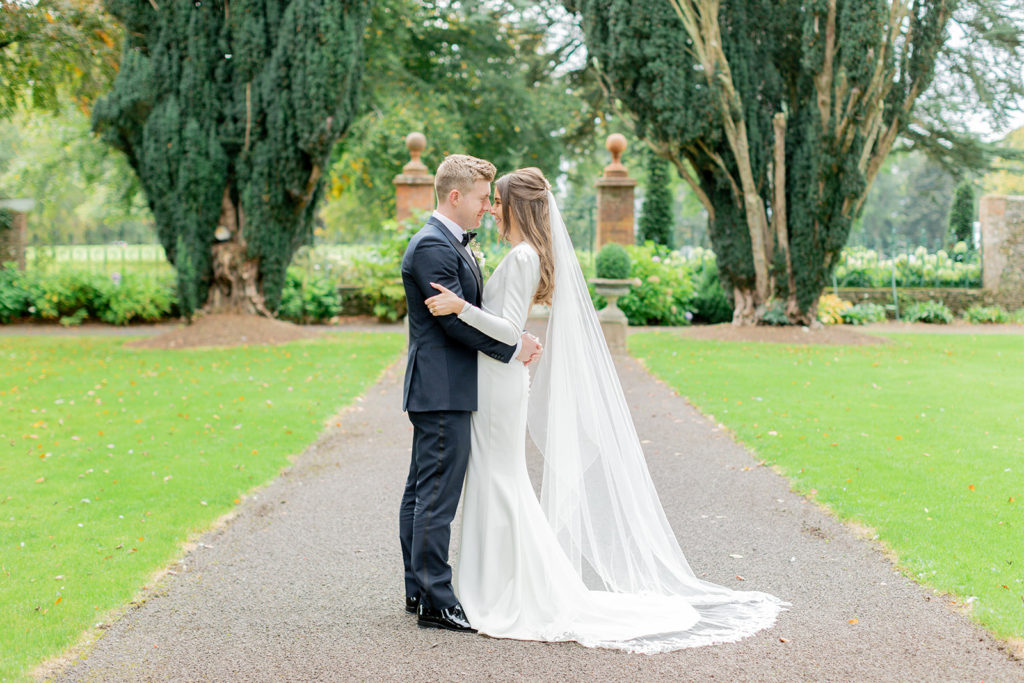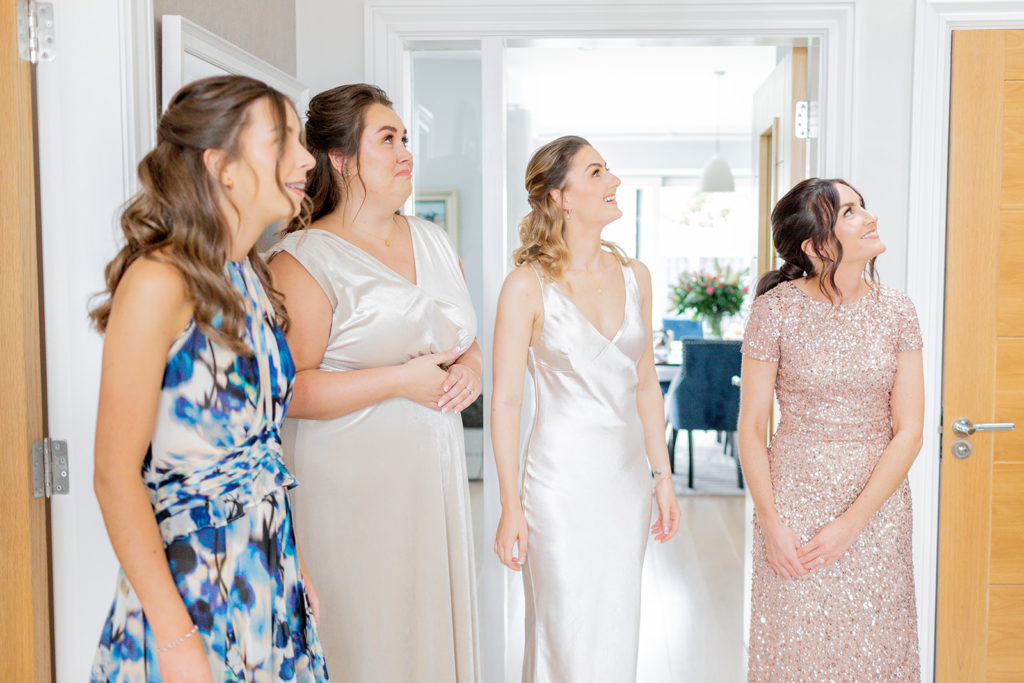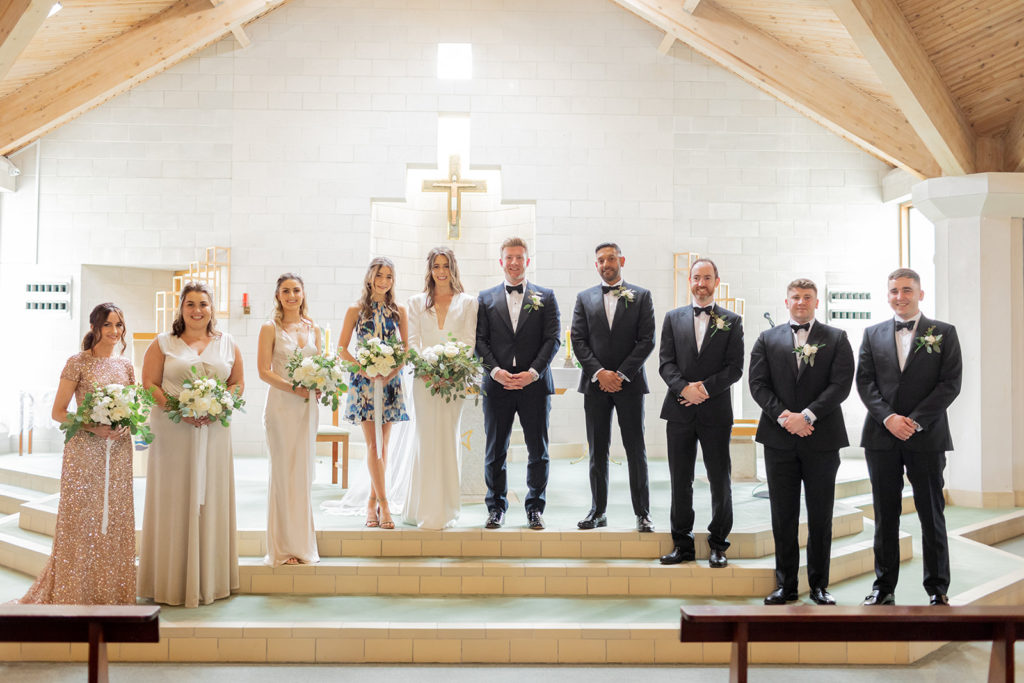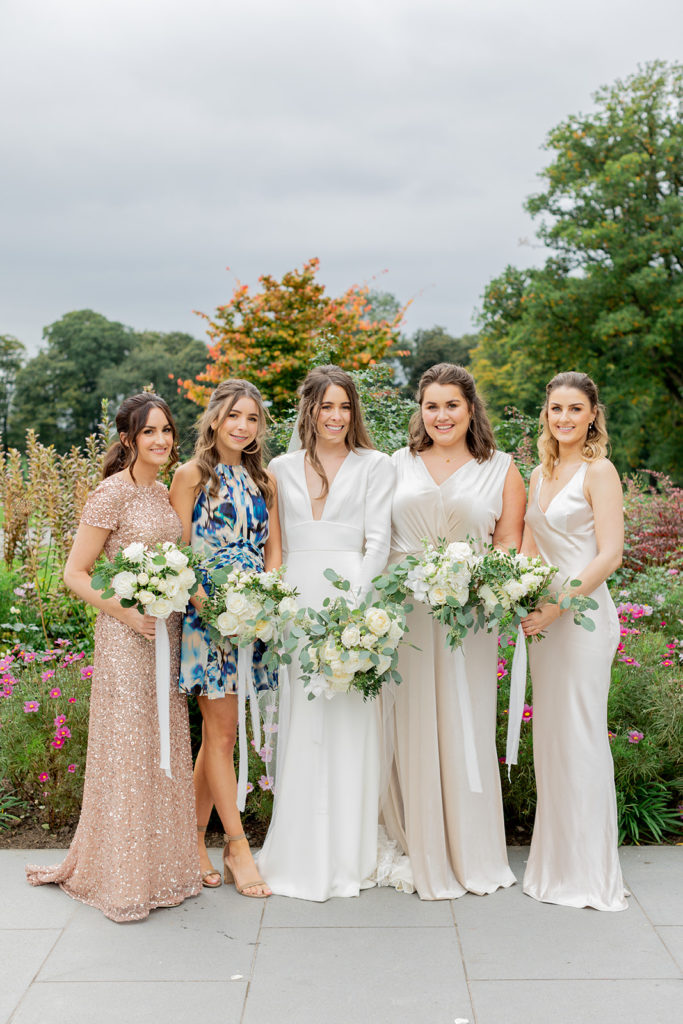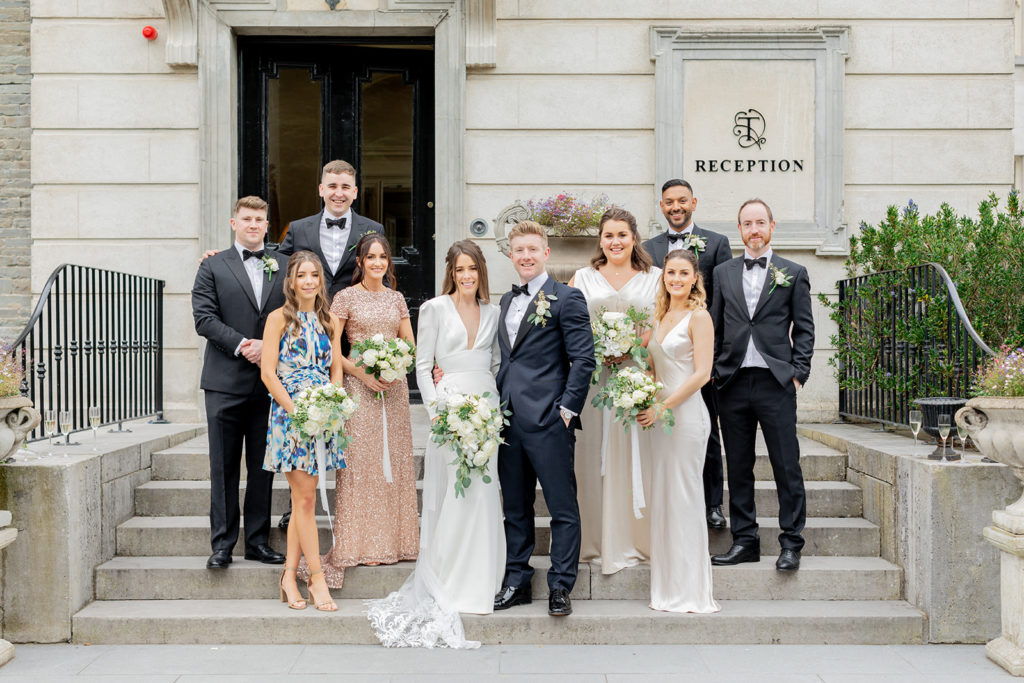 Best Decision
Impossible to just pick one. The venue, including the suppliers we worked with (in particular working with Aoife) and the entertainment, was, in hindsight, great decisions. On reflection, I was delighted to have spent the day in my family home, getting ready with my family, which provided a great deal of nostalgia and sentimental feeling; a feeling which may well have been missing from a wedding in Spain.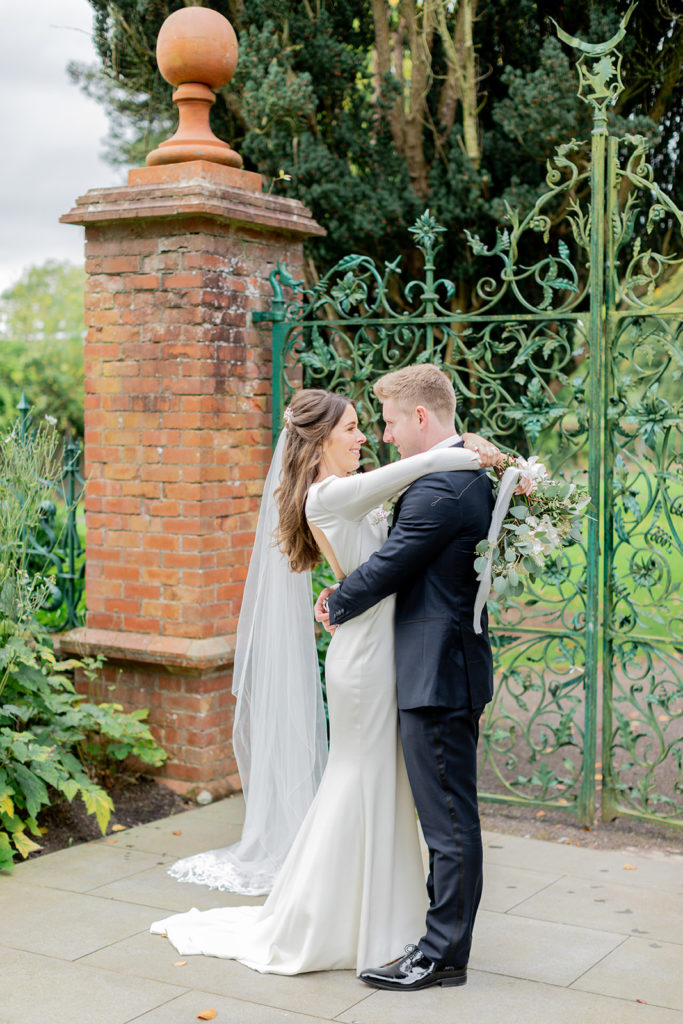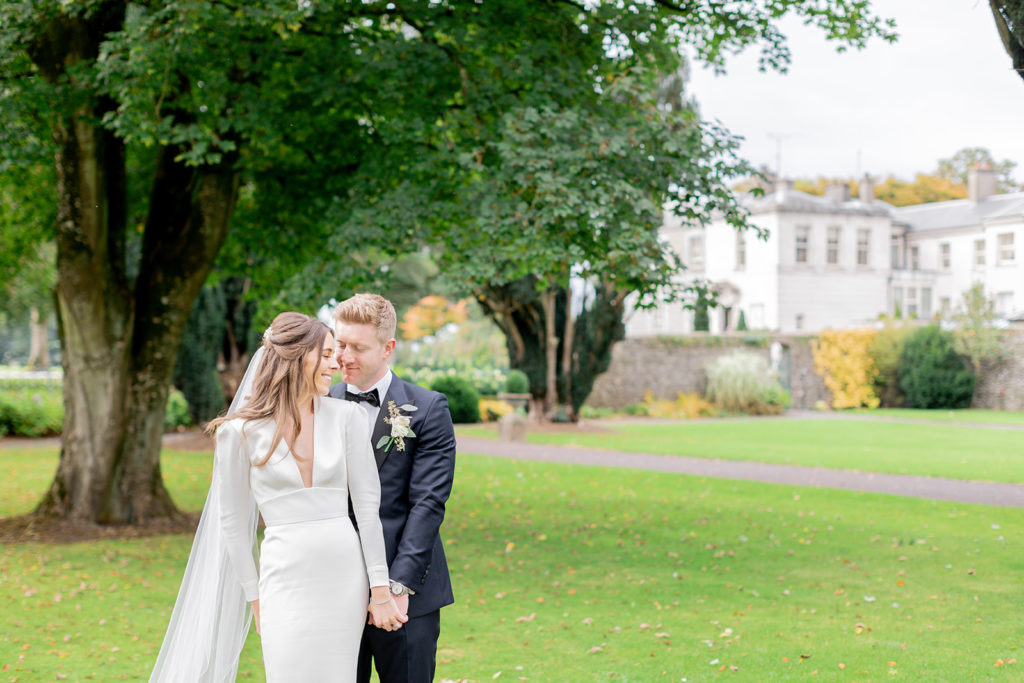 Worst Decision
Very difficult to fault the day or the decisions made, but probably not going ahead and booking the Irish wedding sooner, to help take some of the last-minute pressure and stress off of us!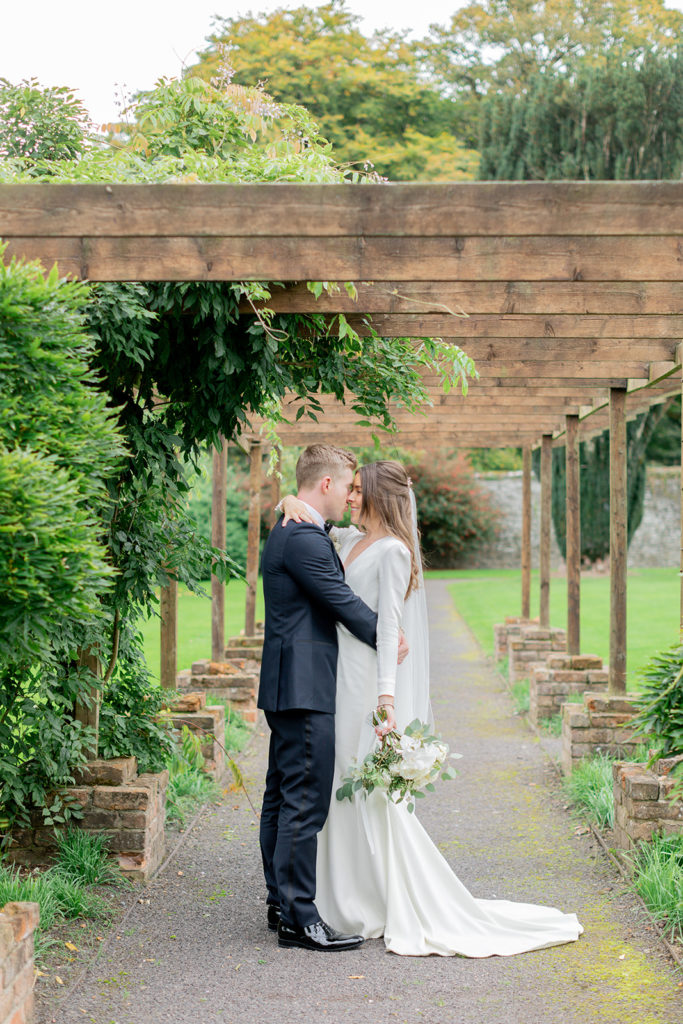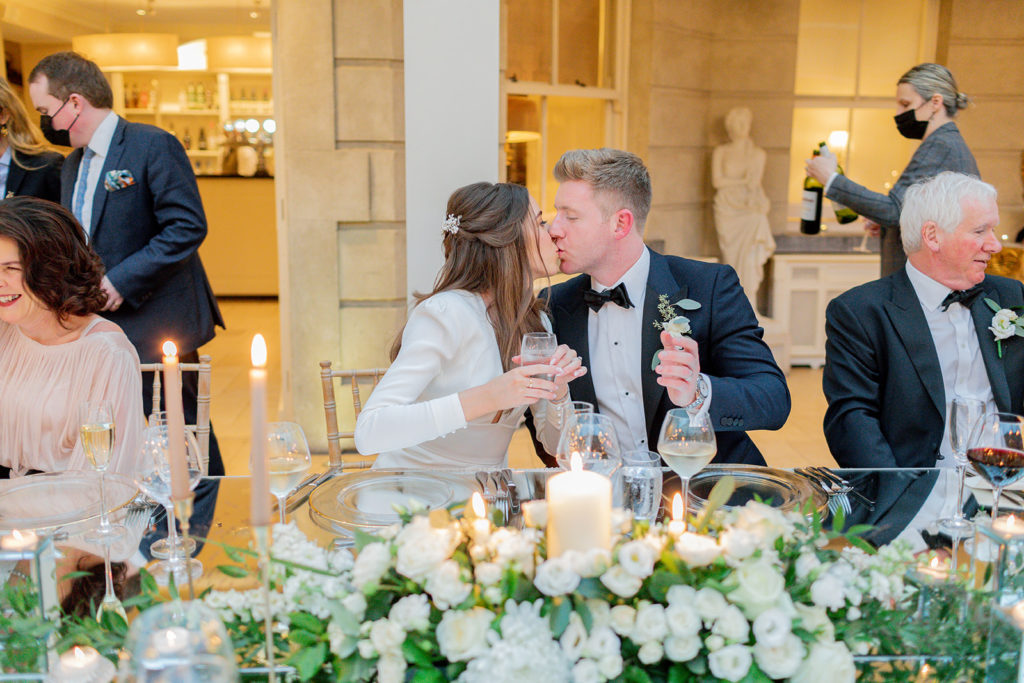 - Gráinne