Fashion Influencer Lauren Arthurs married Tech Consultant John O'Flynn in a detail-laden ceremony last November at the statuesque Luttrellstown Castle. 
Photography: The Vedrines
The Meeting
John and I met when we were fifteen years old in Cork through school and have been together ever since. Childhood sweethearts from the beginning.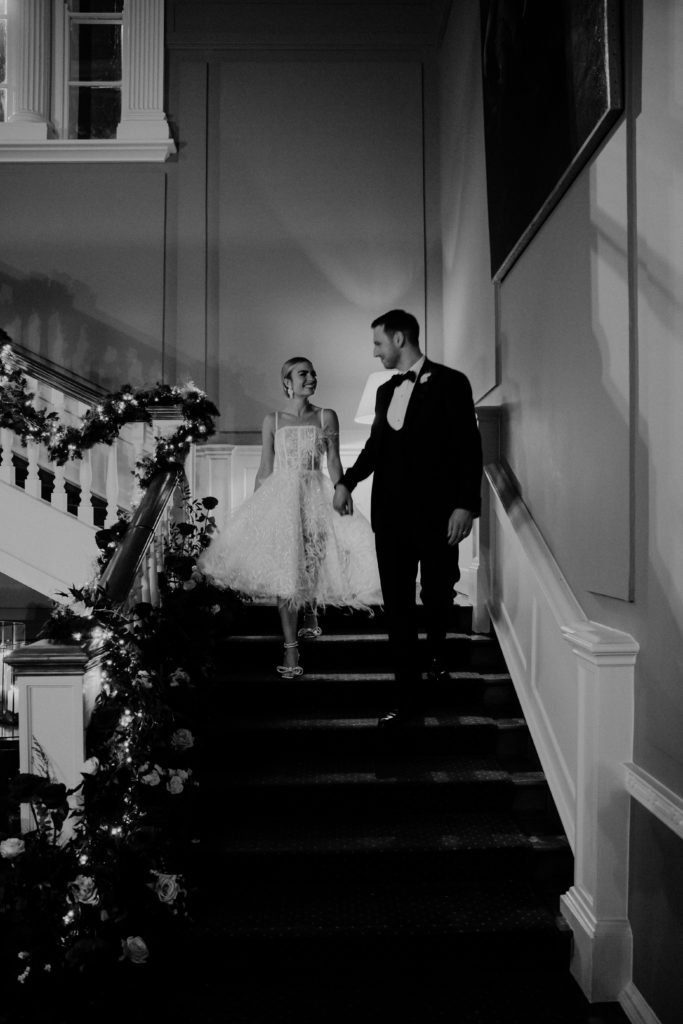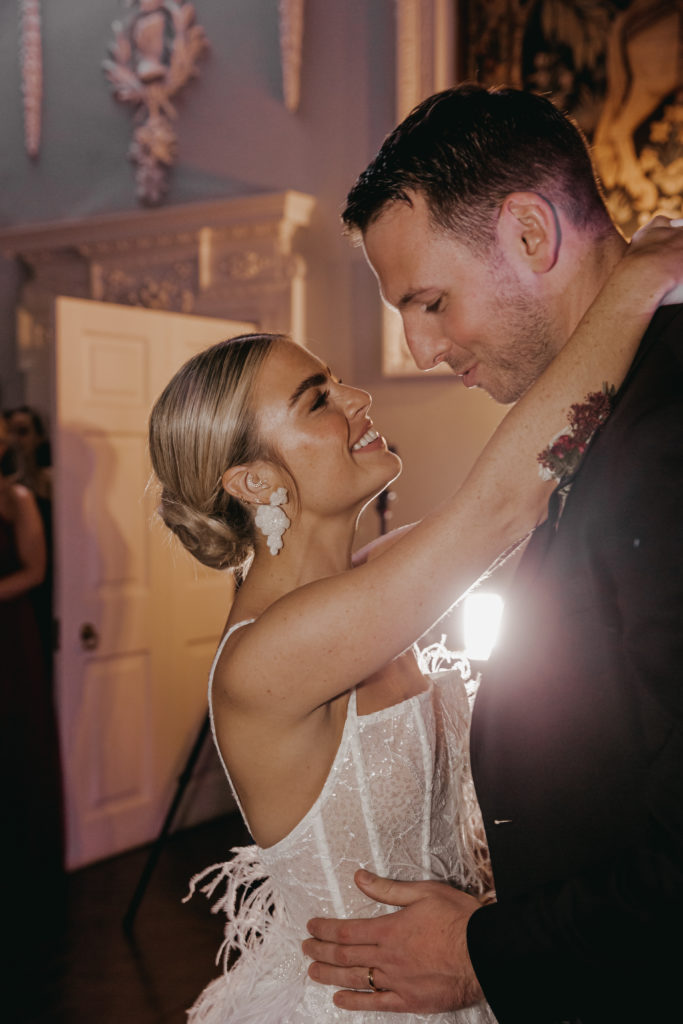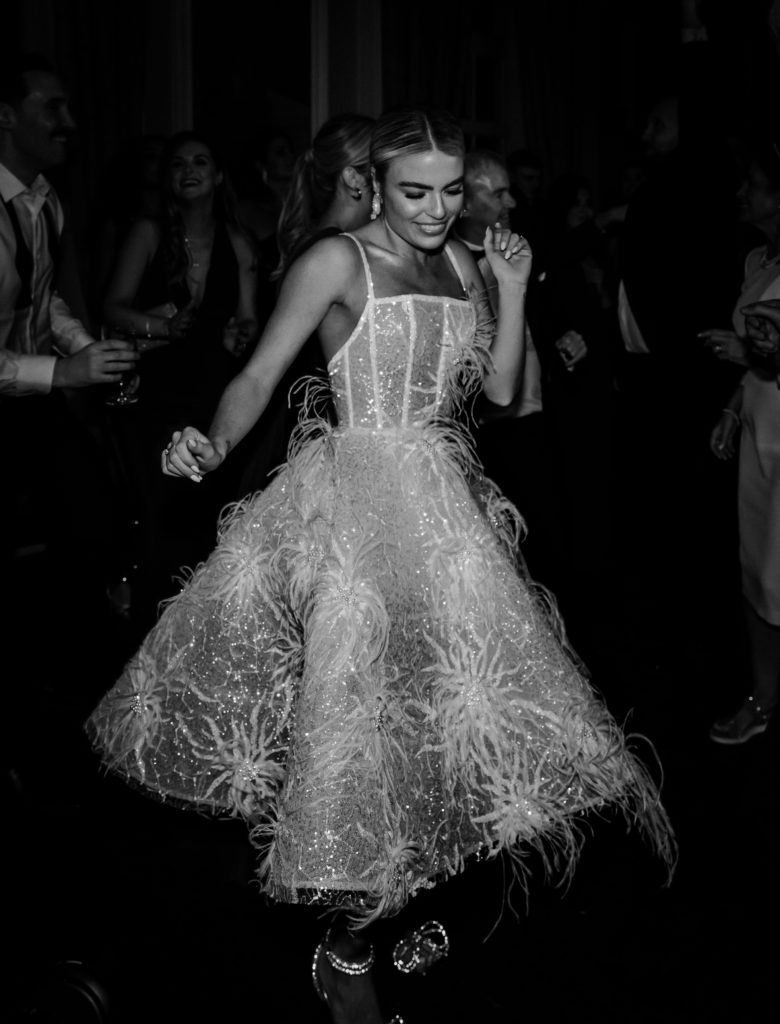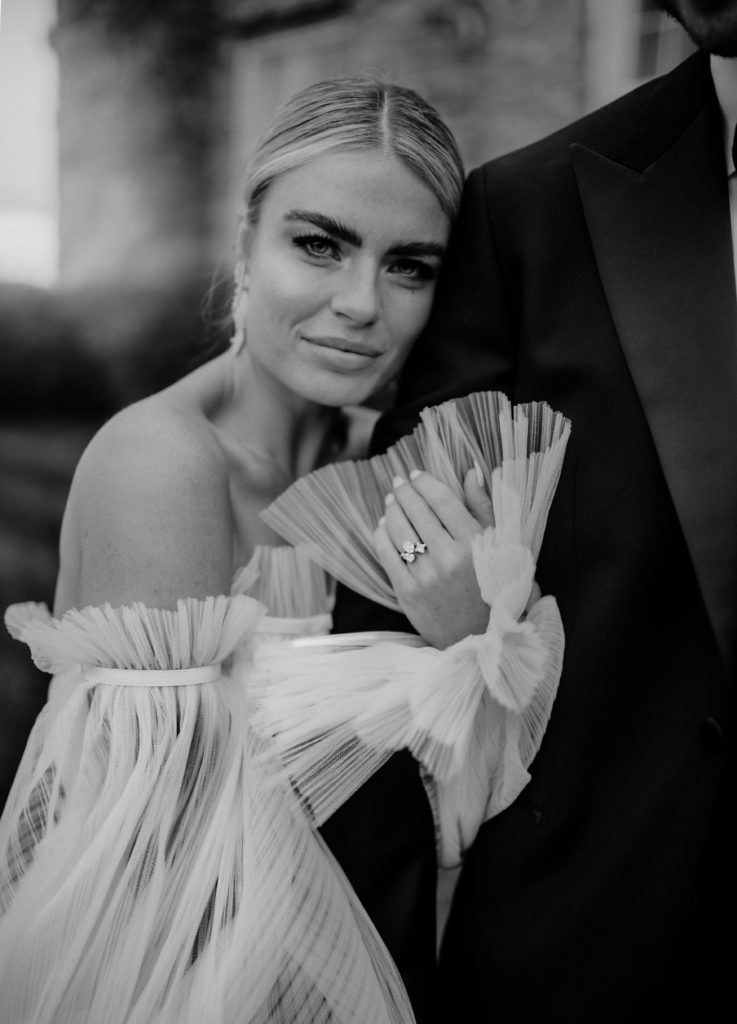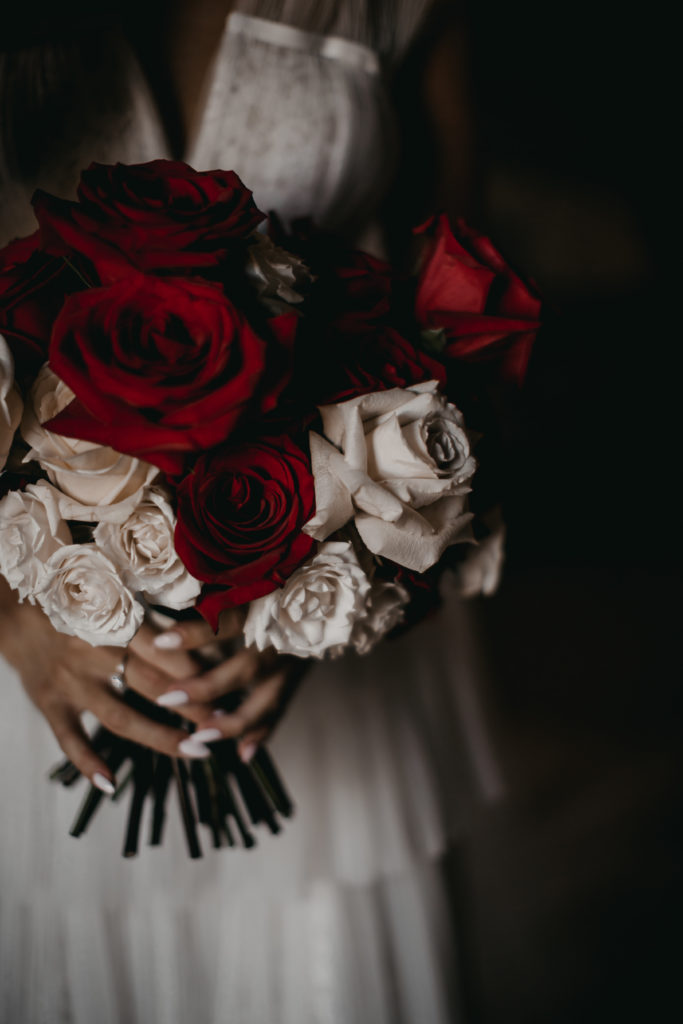 The Proposal
After being together for thirteen years, myself and John were on holidays in Sicily when John proposed. He had arranged the most incredibly romantic dinner set up cliffside, overlooking the ocean. It was absolutely breath-taking and one of the best nights of my life. He proposed with a token ring that I now wear on my middle finger. We then flew to Antwerp to design my dream engagement ring.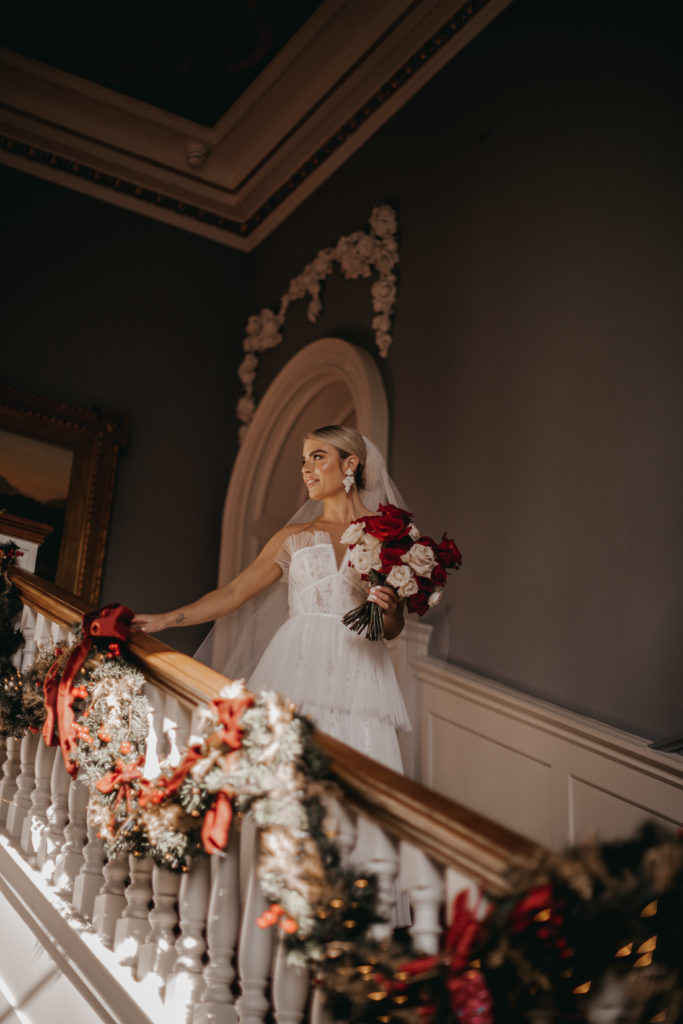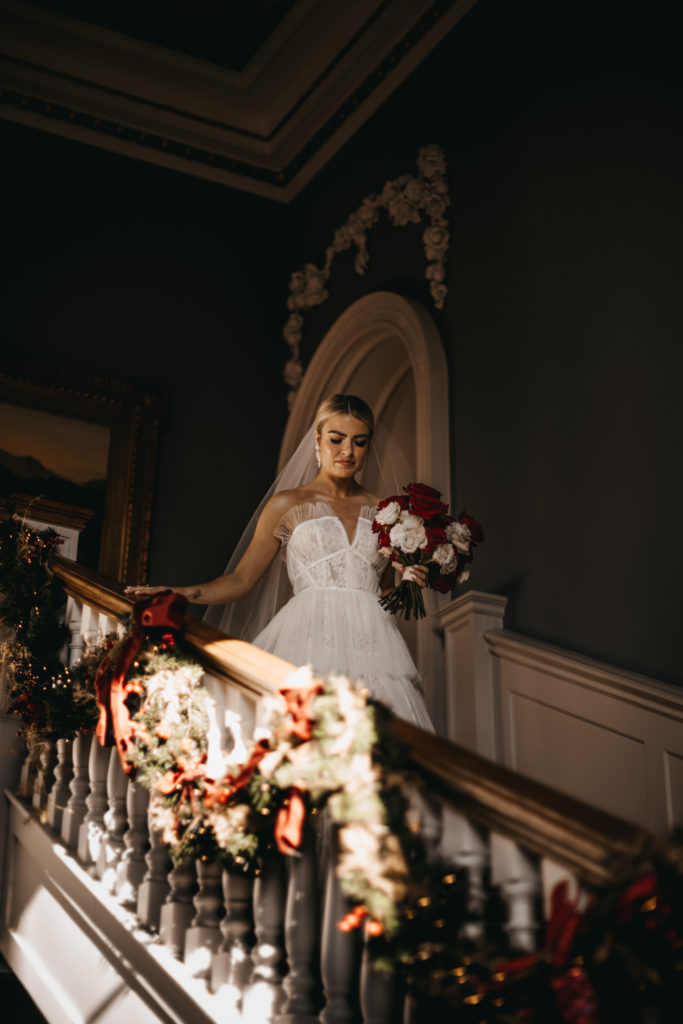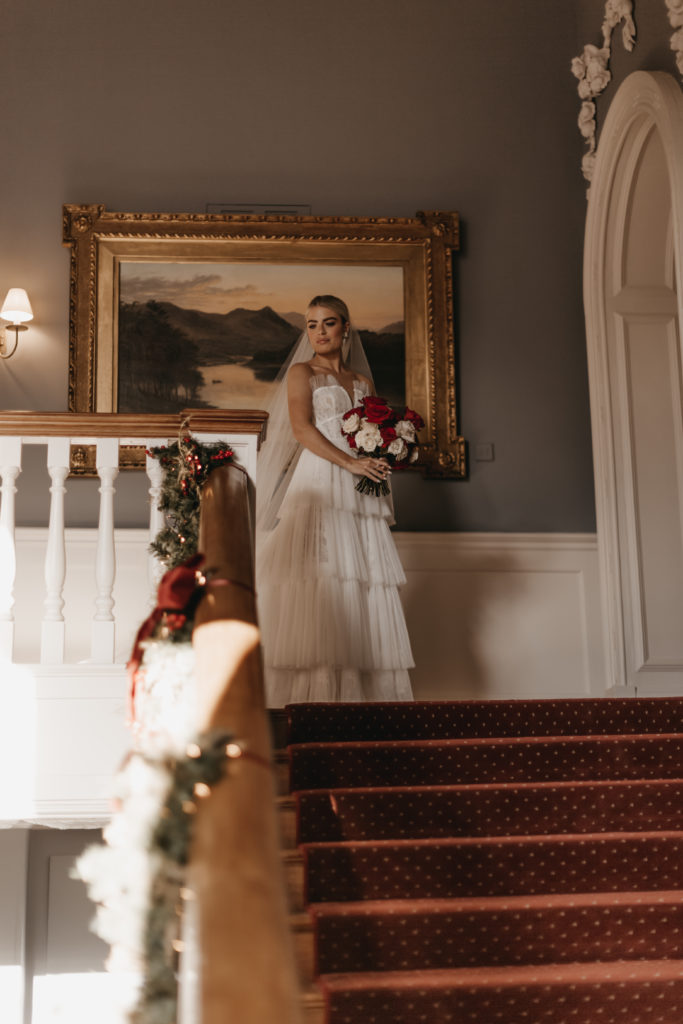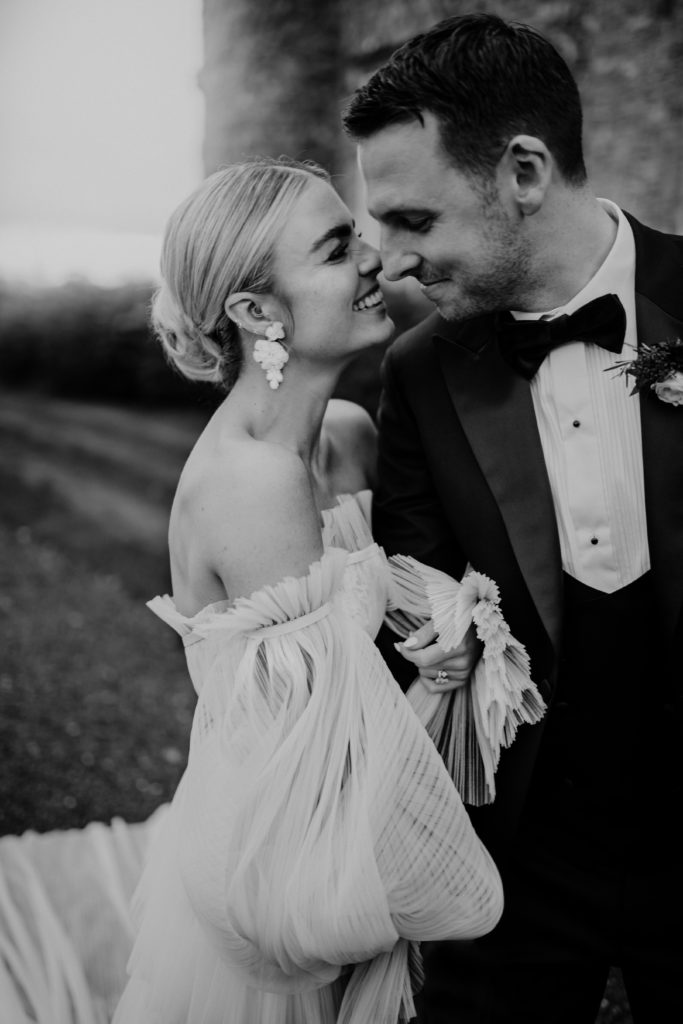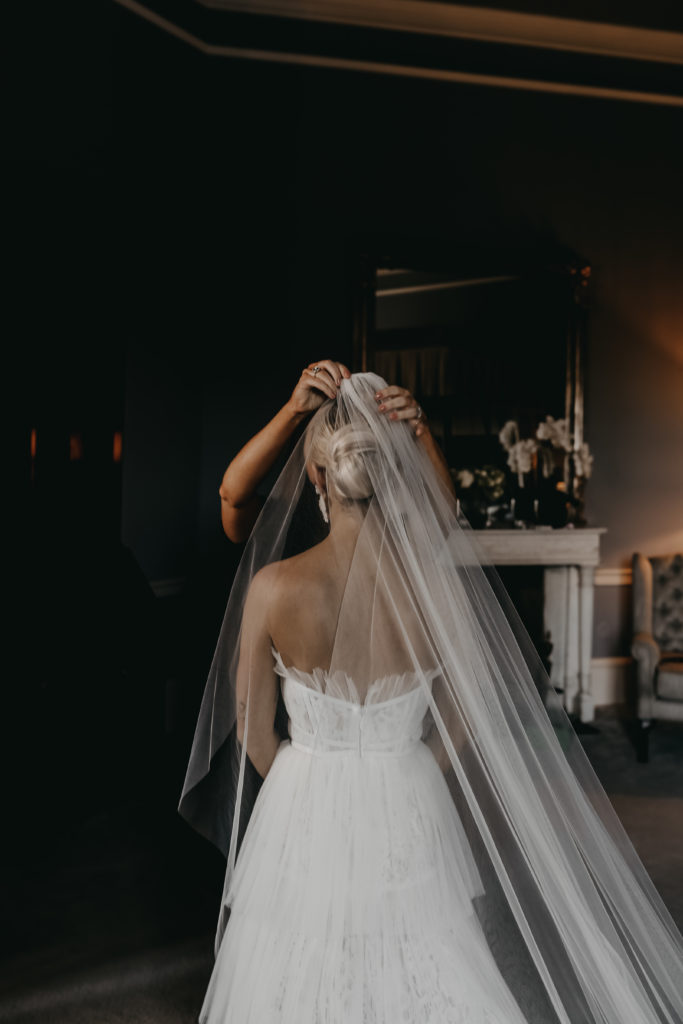 The Beauty Prep
My beauty prep was quite minimal if I'm honest. I'm very lucky to have good skin so I didn't really do many facials leading up to the wedding. The one thing I did focus on were my teeth. I had them whitened with composite bonding a few months beforehand and it was the best decision I've made. My wedding perfume was Louis Vuitton Attrape-Rêves and it was exquisite. It's my favourite perfume now. I also had our wedding date engraved on the bottle which was such a special touch.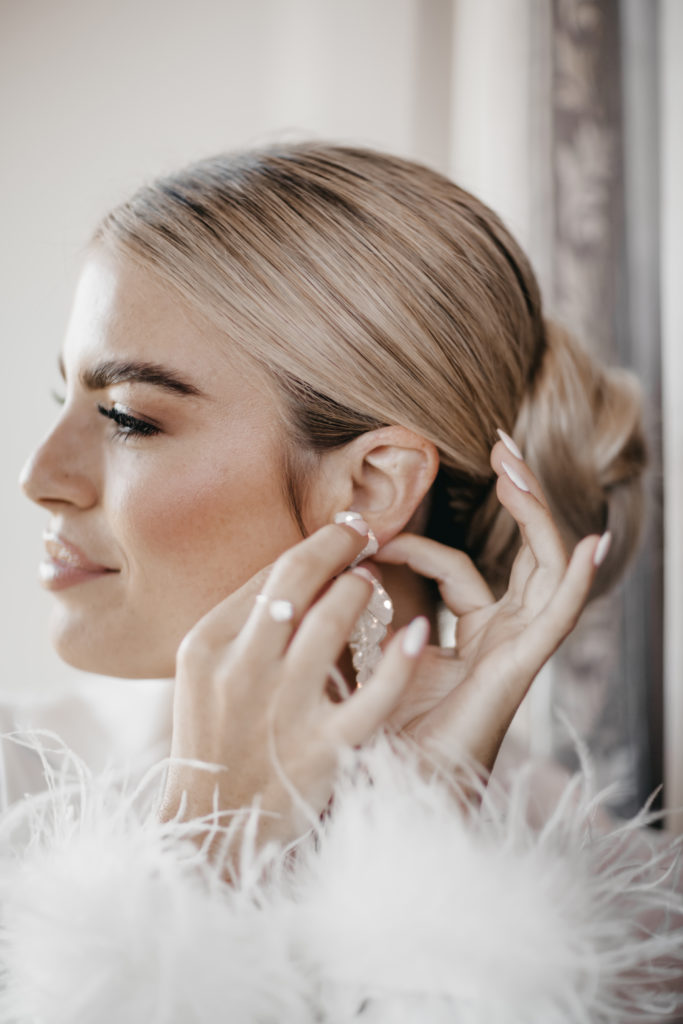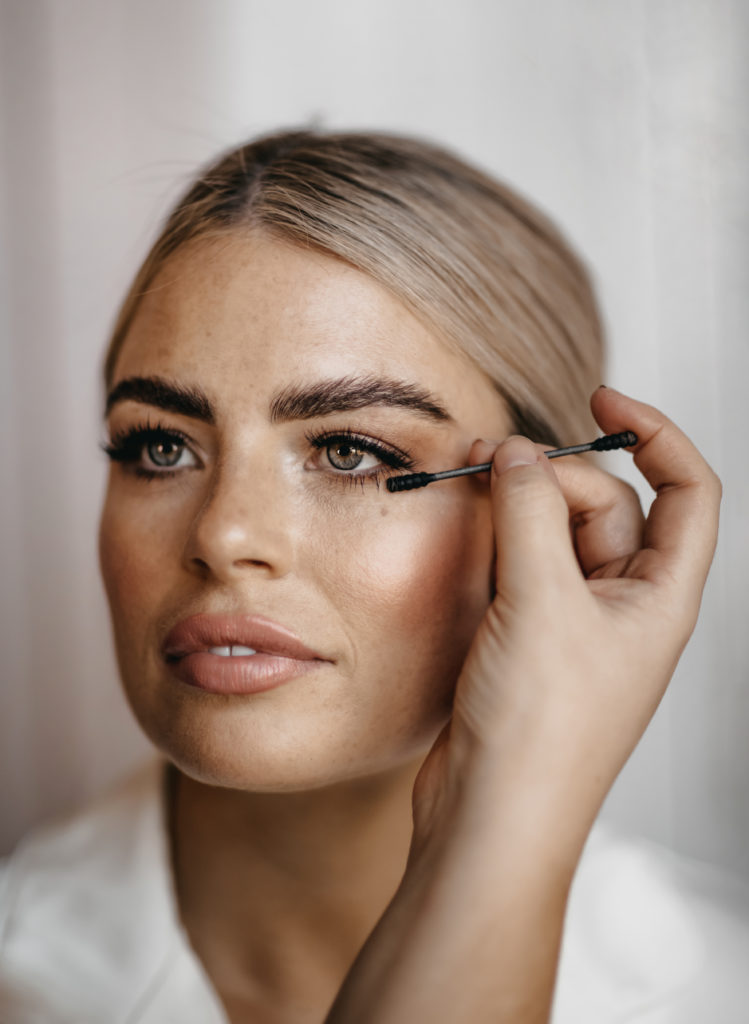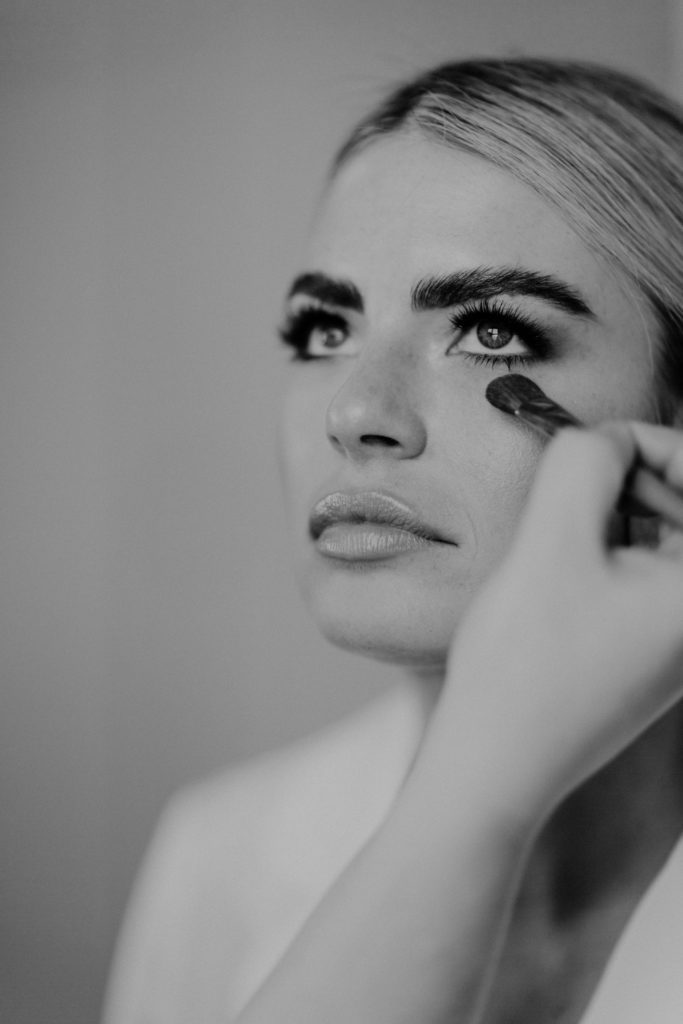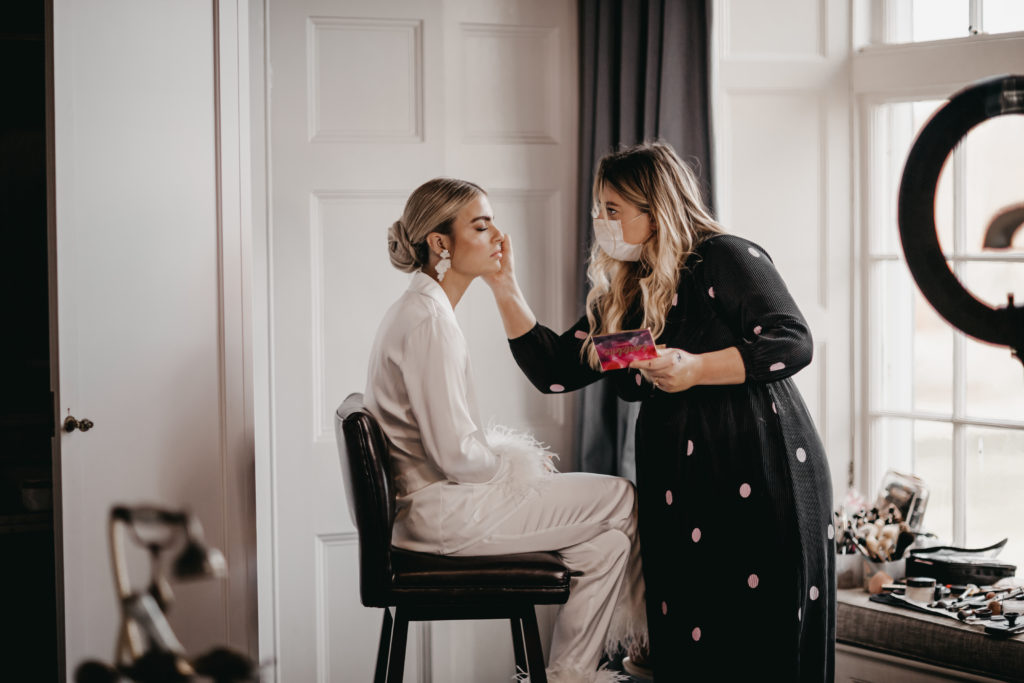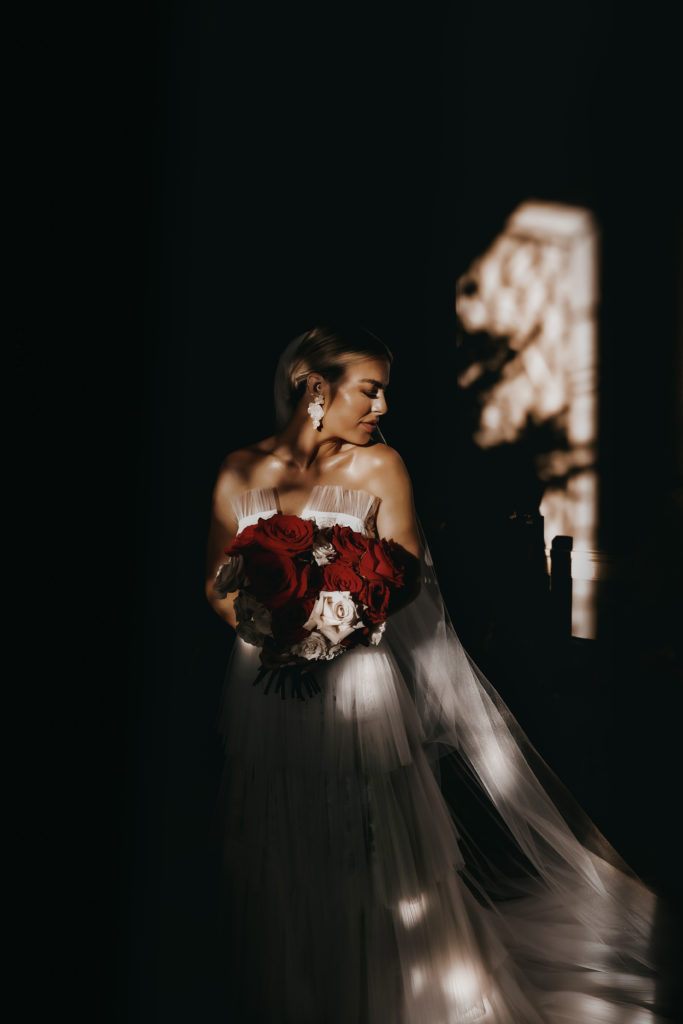 The Dress
My two dresses were designed by the incredible Varca bridal in Chicago. I got these dresses in a gorgeous bridal boutique in Dublin, The One by Sinead Corcoran. I went by myself one Sunday afternoon to try on dresses and after one hour I had chosen my dress. The very first dress I tried on was 'the one'.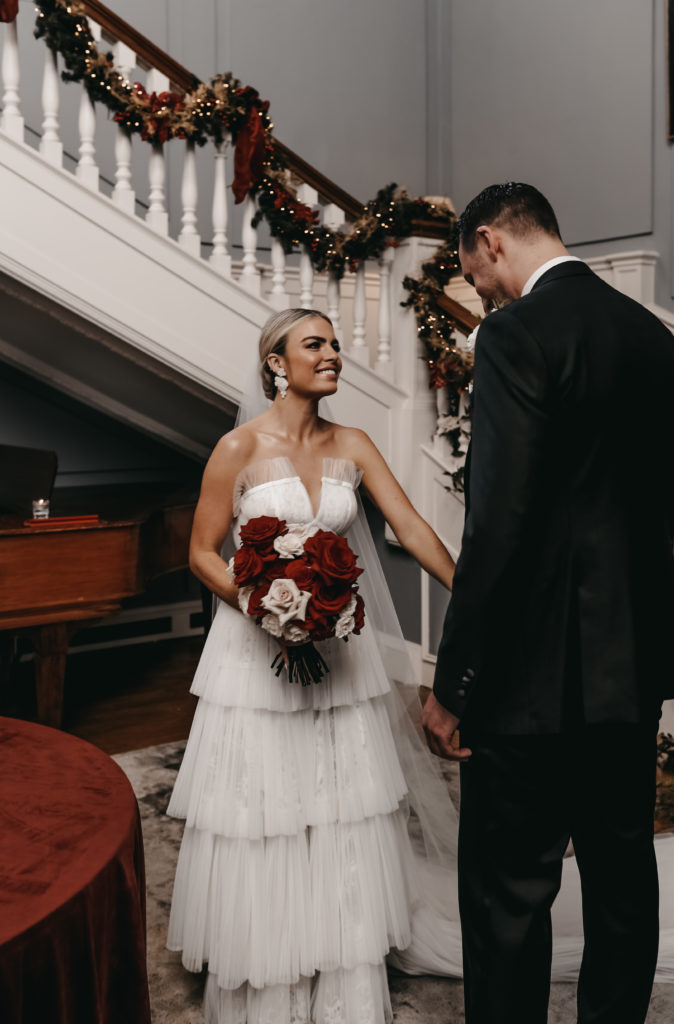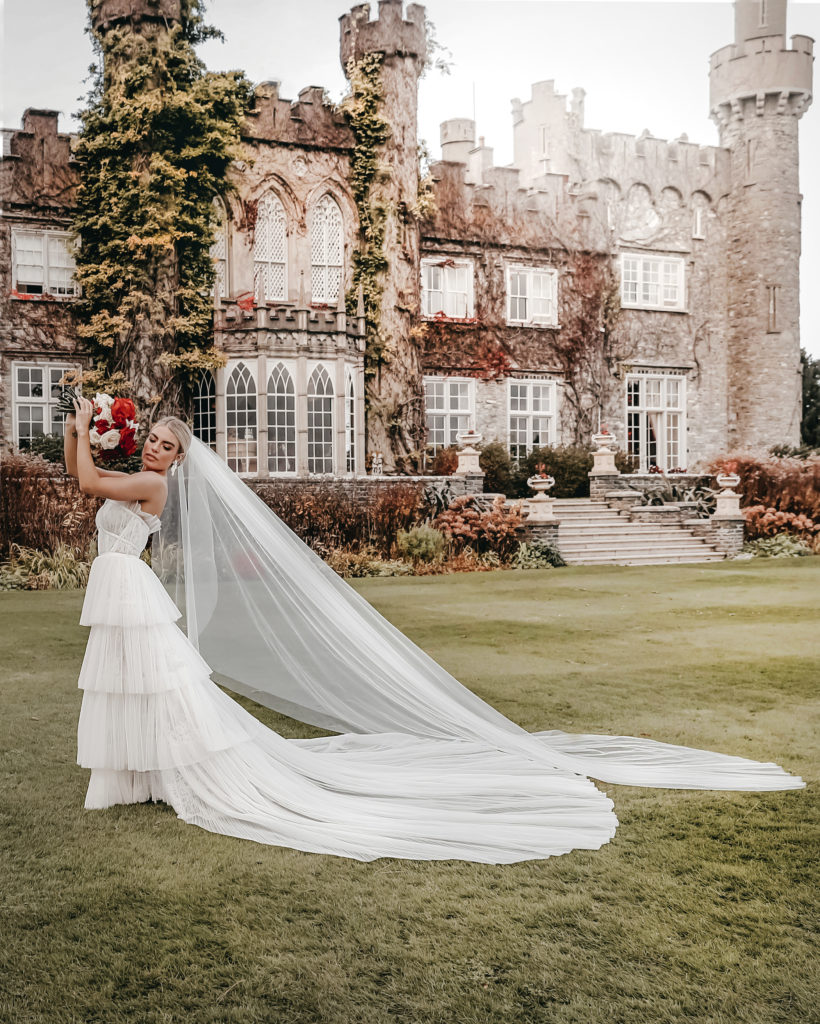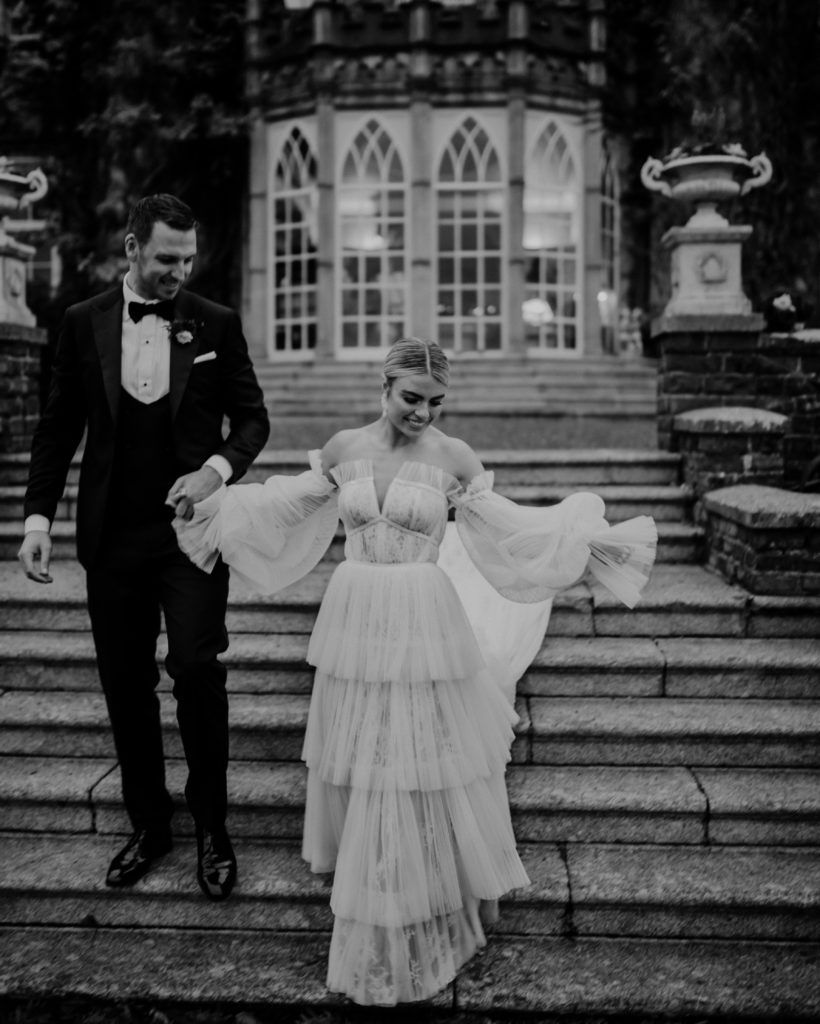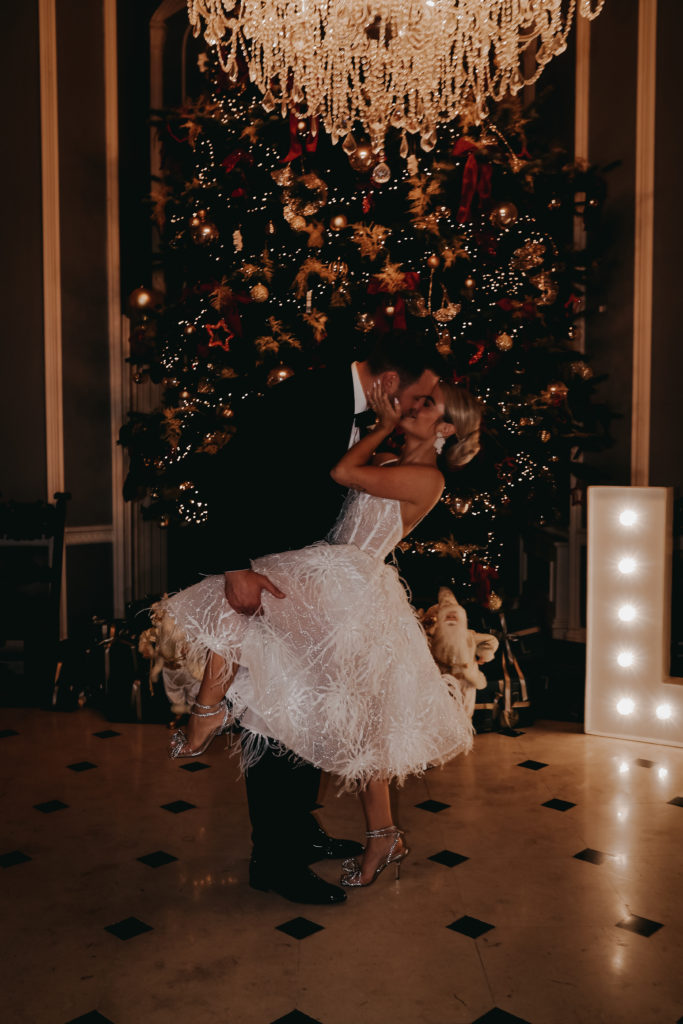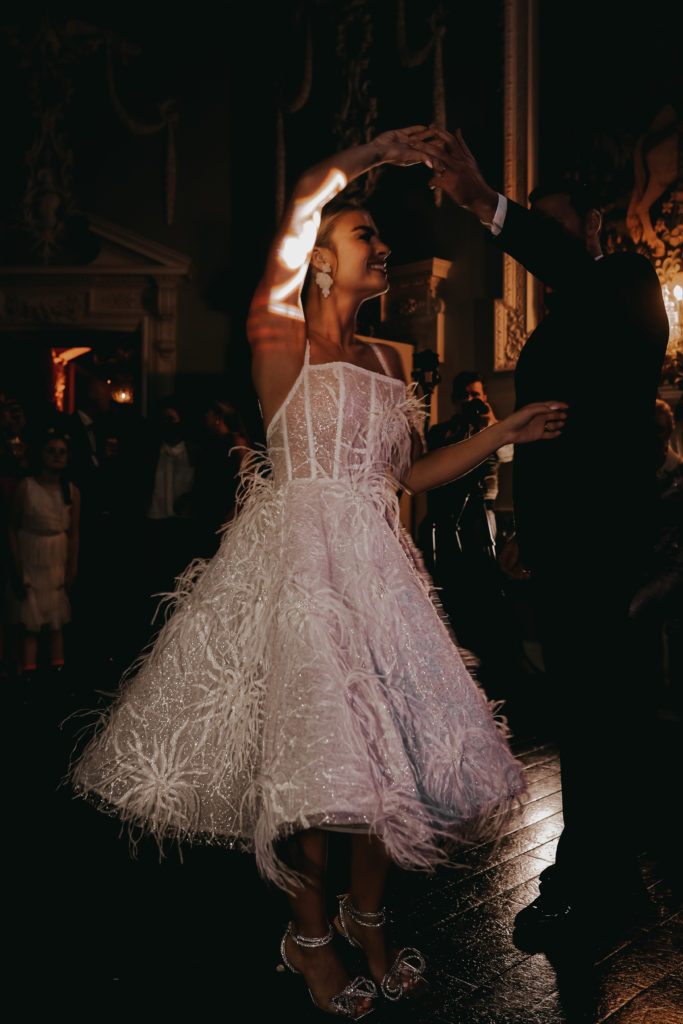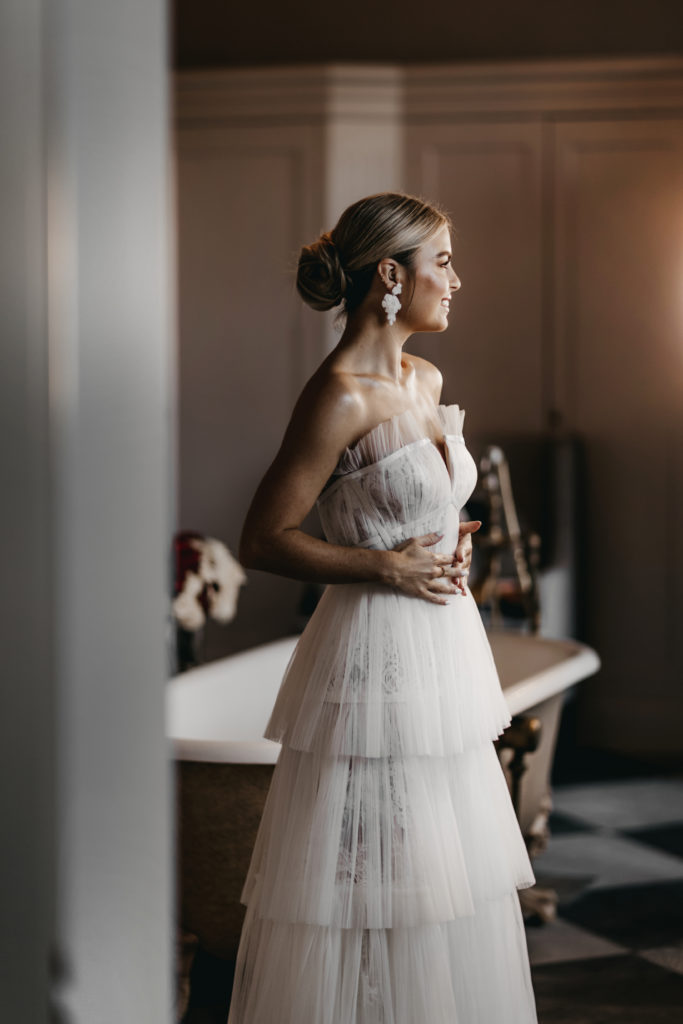 The Venue
We got married on the 19th of November 2021 (after a year postponement due to the pandemic) at my dream venue, Luttrellstown Castle. If it's good enough for Victoria Beckham, it's good enough for me. The castle was everything I had ever dreamed of for a beautiful winter wedding.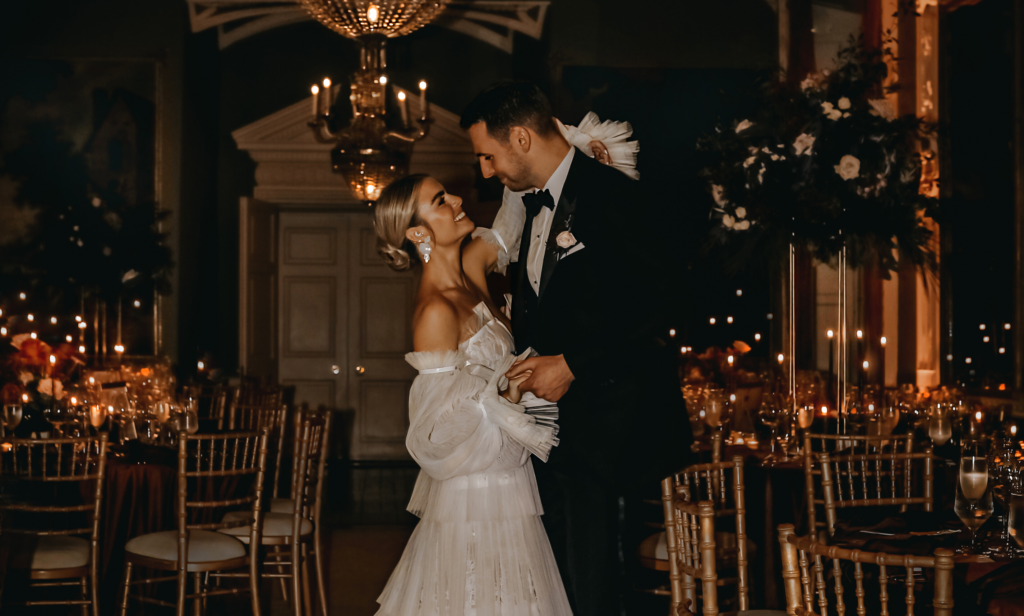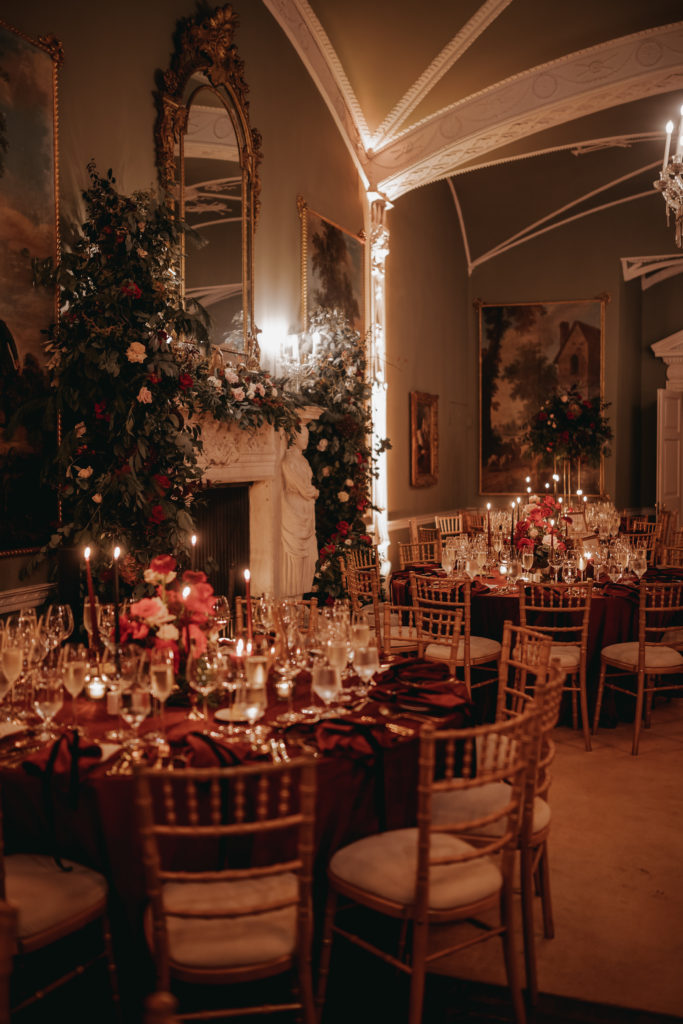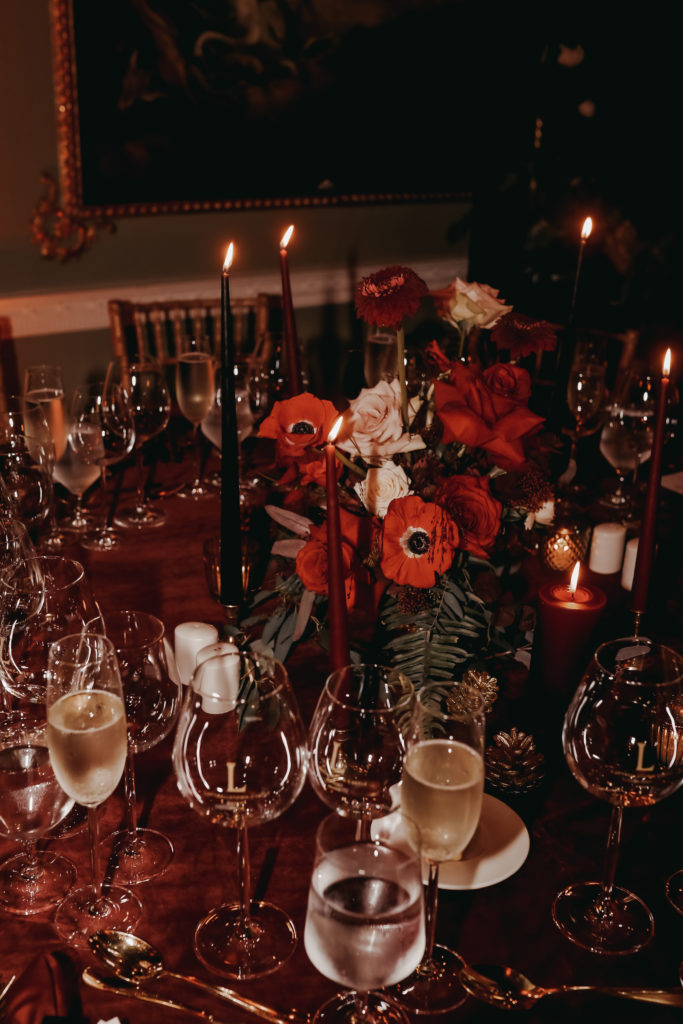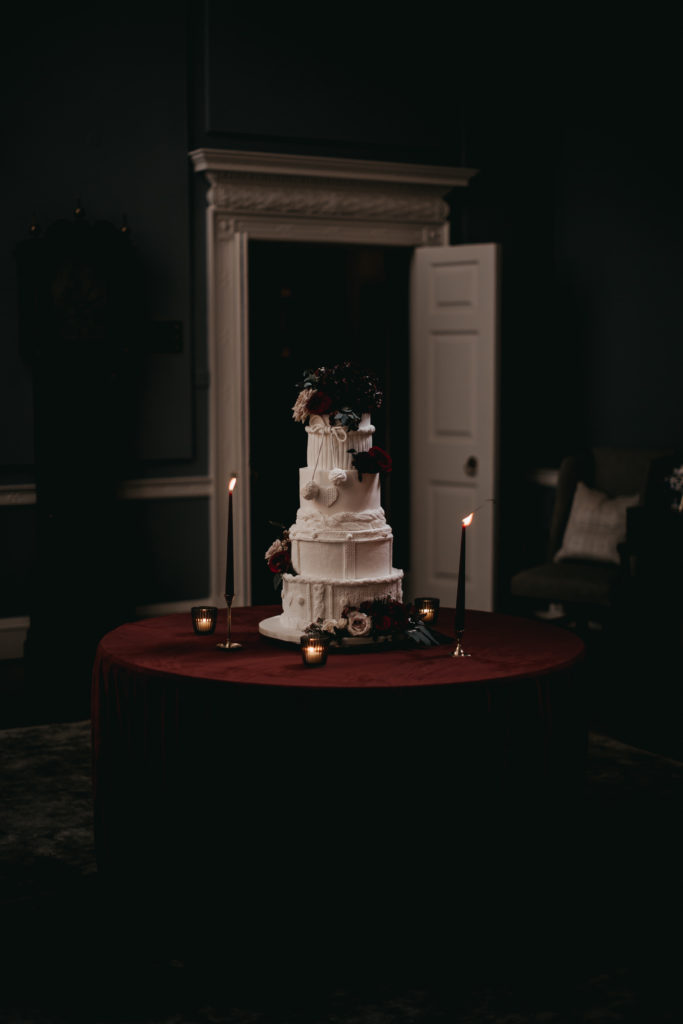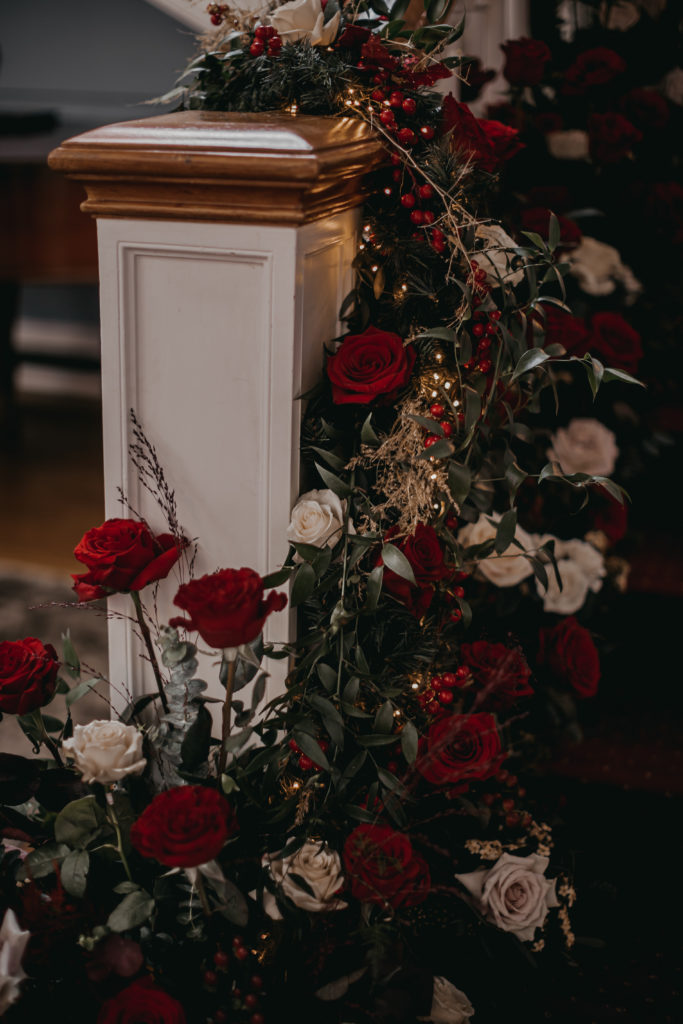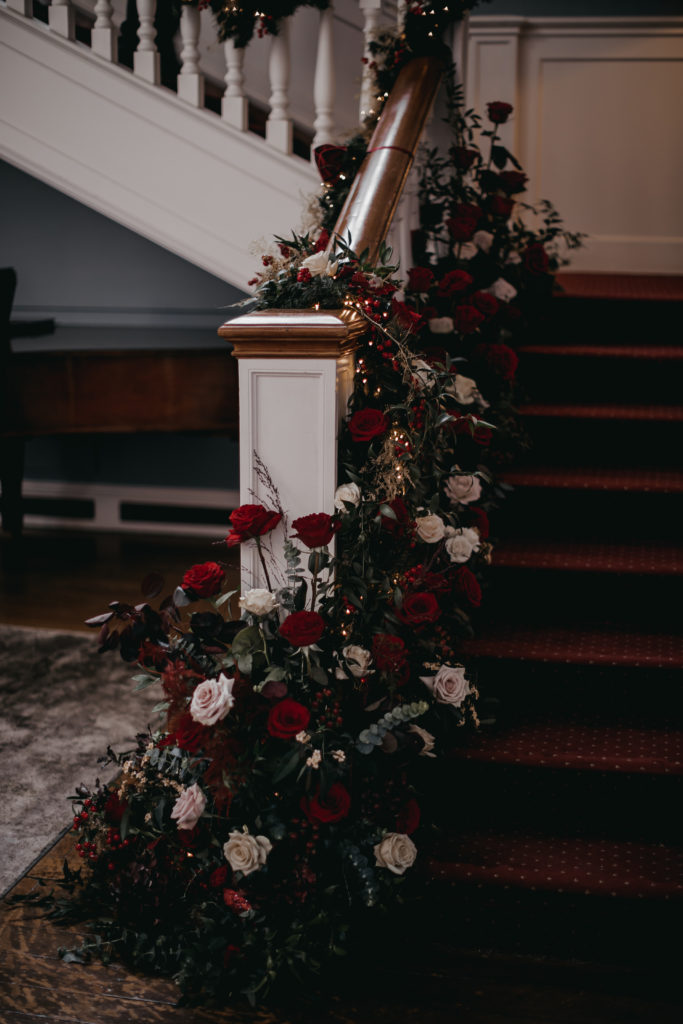 The Entertainment
Entertainment was a big thing for us and what we focused on the most for our wedding day. We had the incredible Dublin Gospel Choir sing Christmas carols to our guests during the drinks and canapés before dinner. After dinner we had our guests outside on the grounds of the castle for mulled wine and an incredible flame thrower display by Alchemy Arts, paired with drummers from Extreme Rhythm. It was definitely one of the wedding highlights. Our band, Riff Shop, were absolutely amazing too. I had seen them play at a bar one night a few years ago and said to myself, when we get married, I need them at our wedding! As soon as John proposed, they were one of the first vendors I reached out to. They had everyone on their feet for the entire night!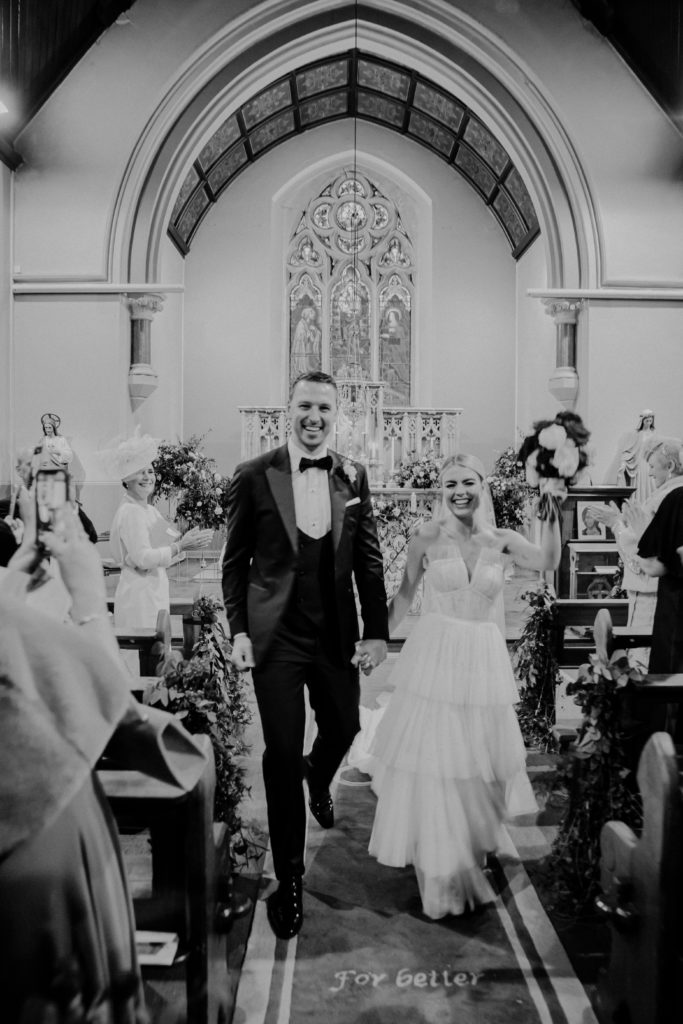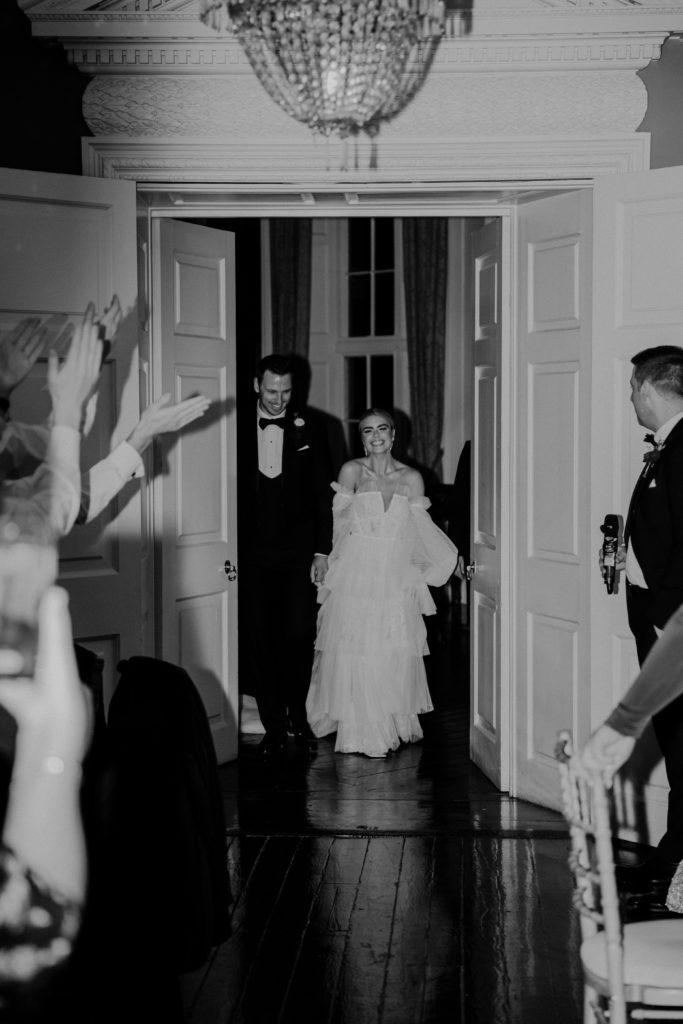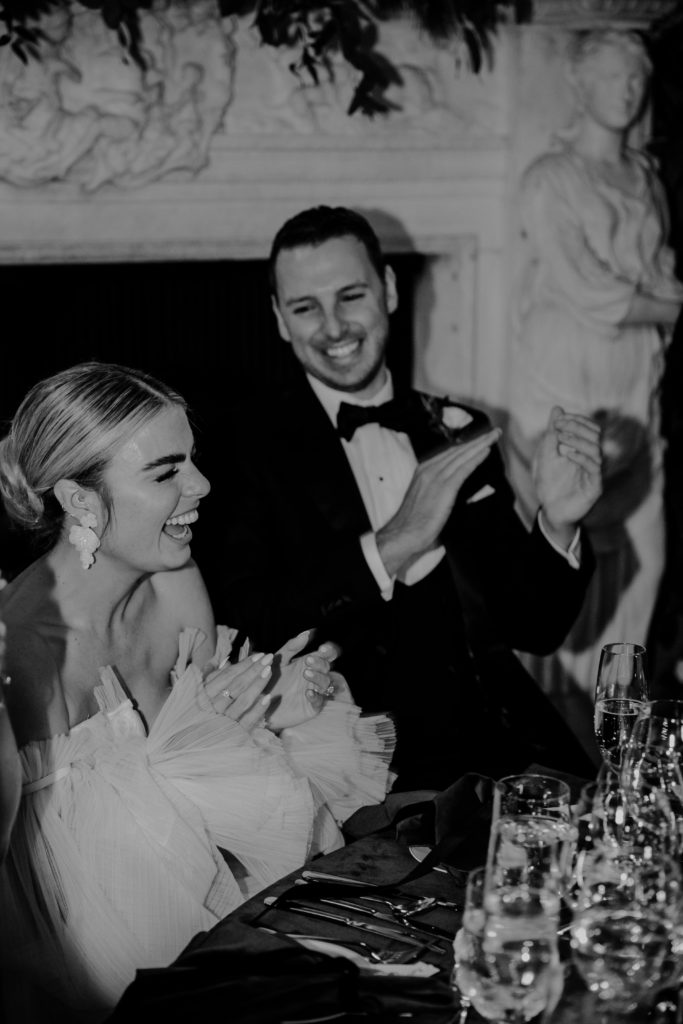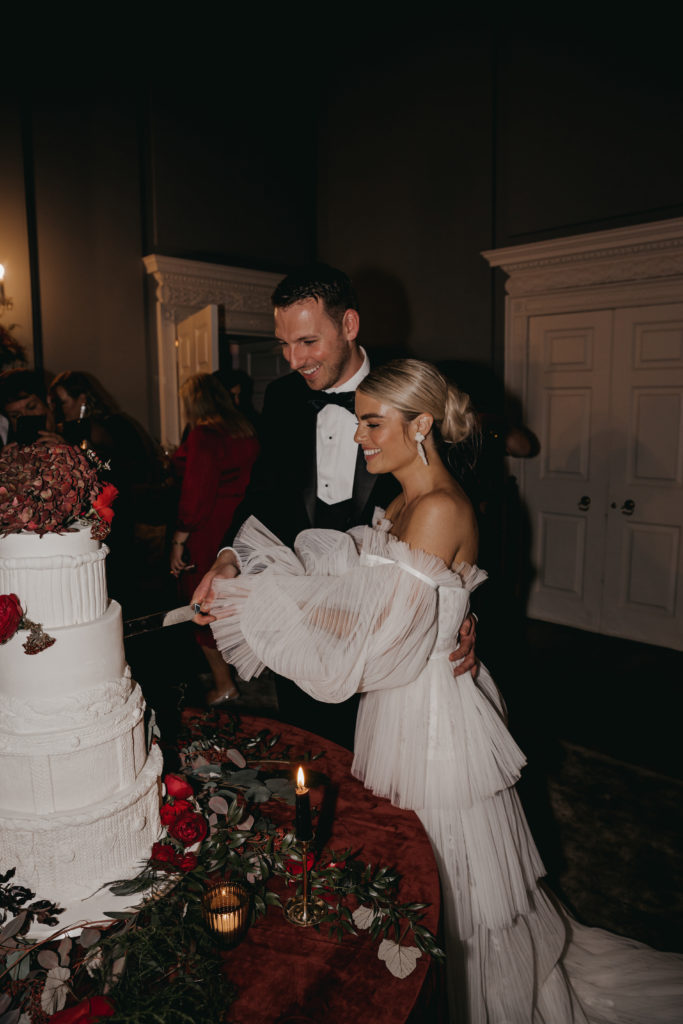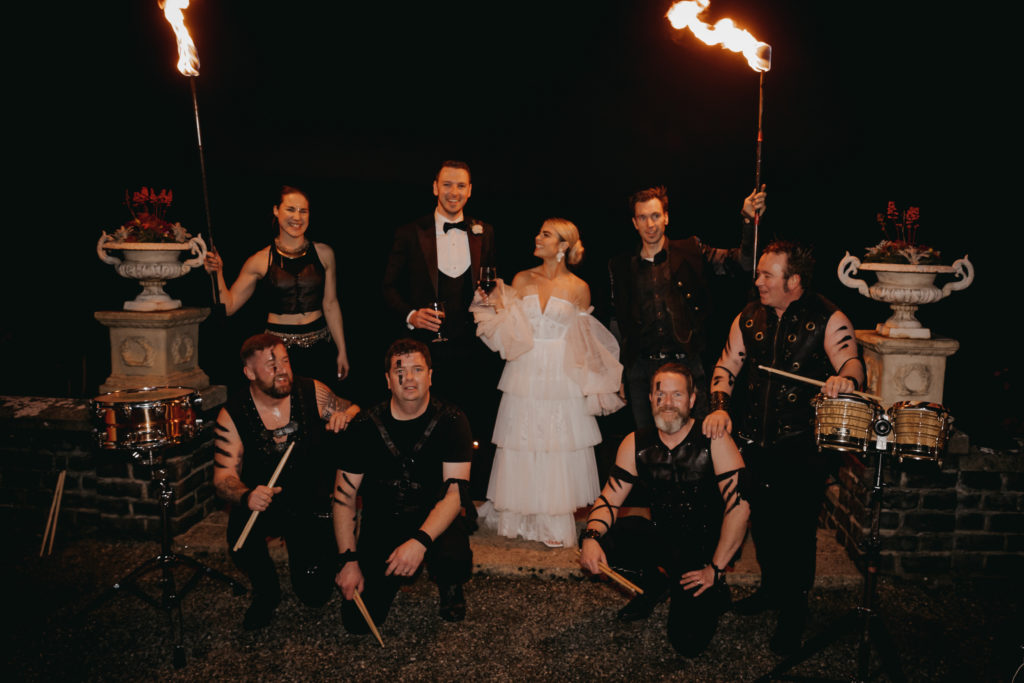 The Bridesmaids
My bridesmaids, what can I say! The best girls in my life, not to mention they looked like super models. My sister was my maid of honour and my two best friends, the bridesmaids. They wore the most beautiful burgundy tulle dresses, to match my tulle dress, with faux fur shrugs I had made for them. They were such a cosy and glamorous touch for a winter wedding.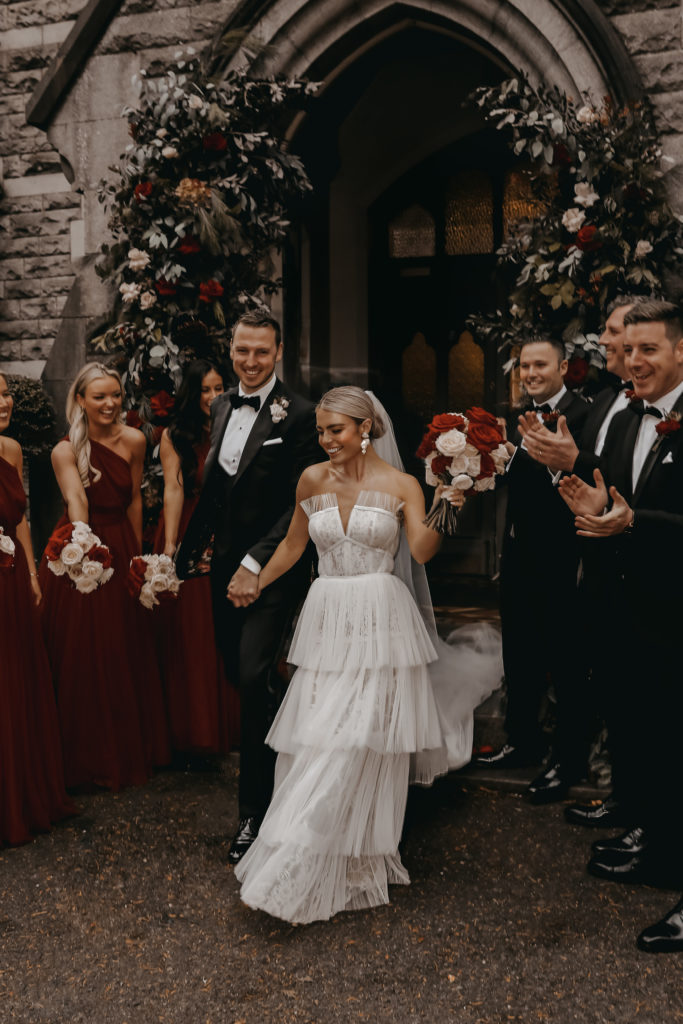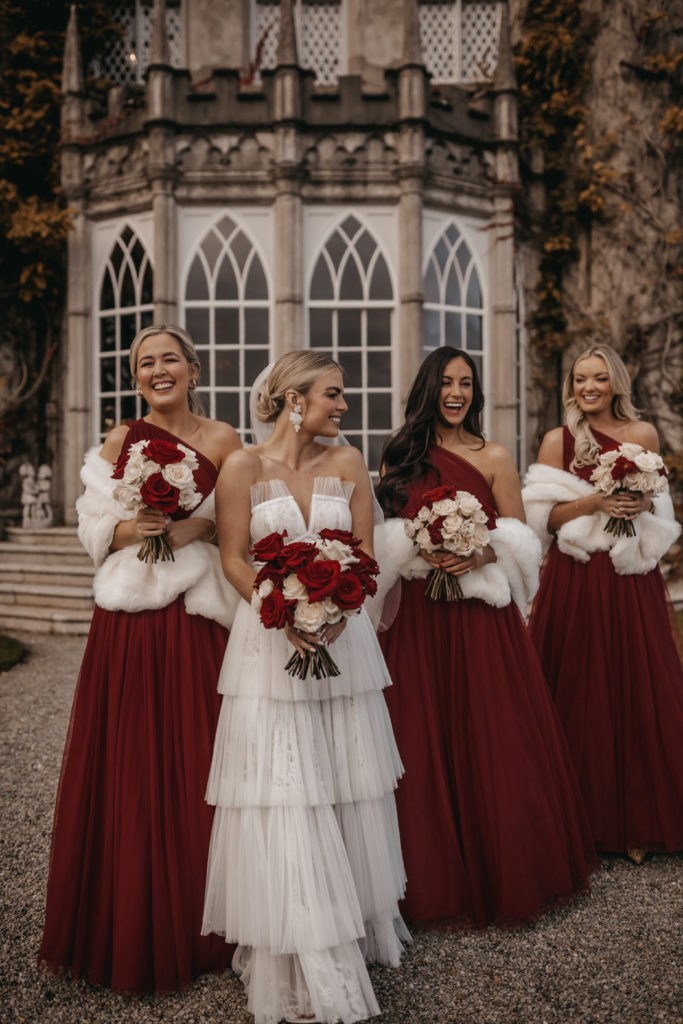 The Best Decision
Having the entertainment for guests after dinner. It gave everyone a second wind after sitting down to a big meal, it really amped up the party and got everybody excited for the night to come. We also had a winter themed wedding cake made by Traces of Cake in Cork. I had a vision of a cosy jumper with cable knits and baubles and that's exactly what she created, it was amazing!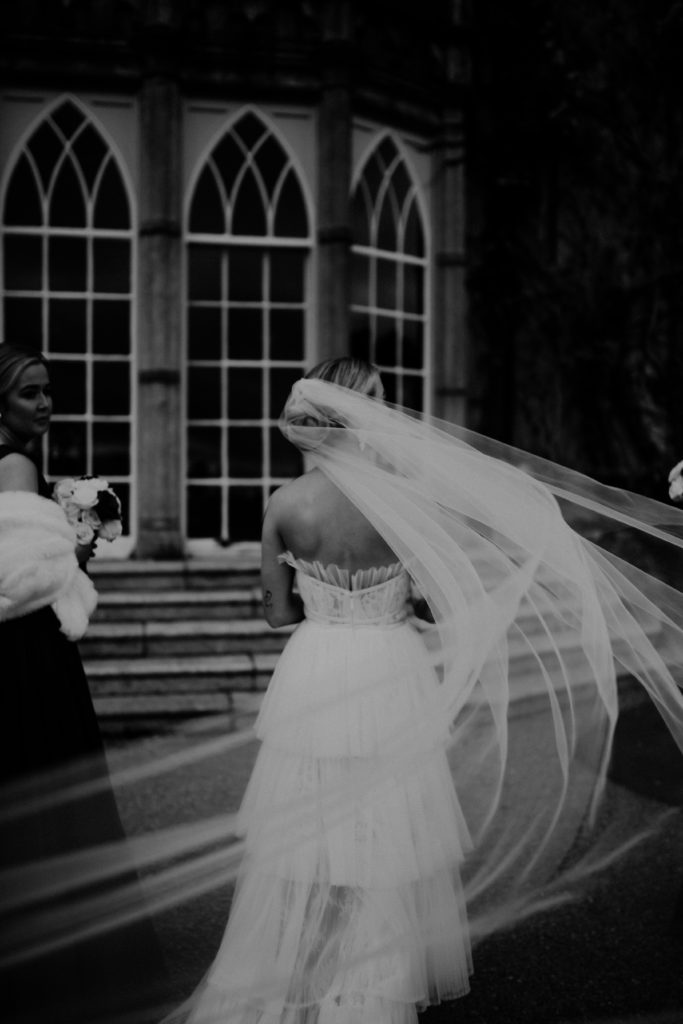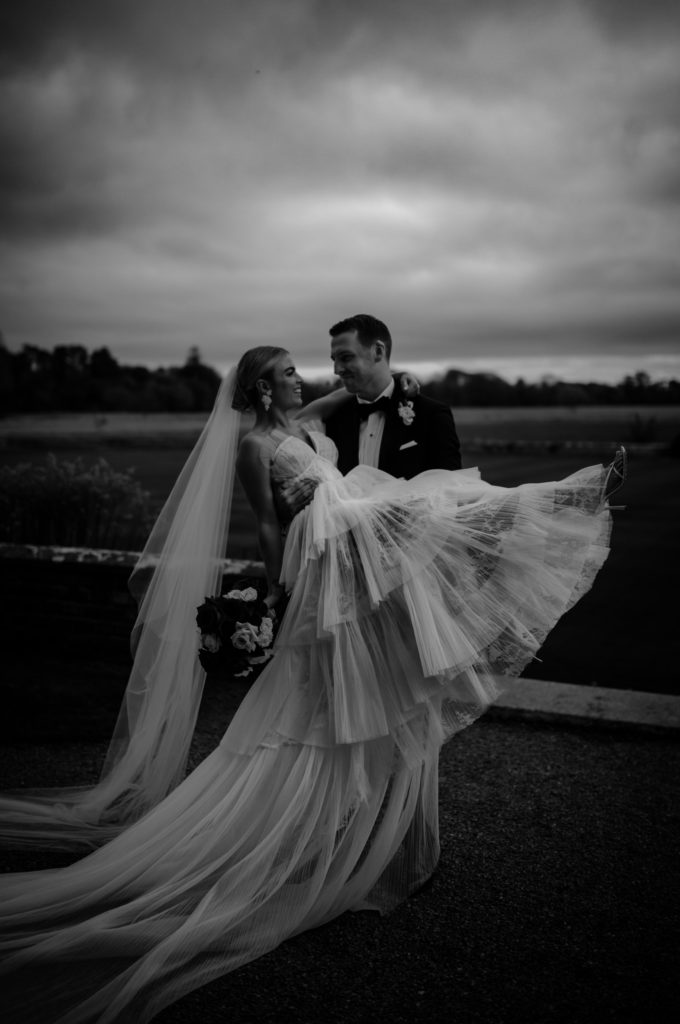 The Worst Decision
Nothing at all! Everything went off without a hitch and we wouldn't change a thing.