Niamh Brazil said I do to Stephen Gorey in Palmerstown House Estate on the 16th of March 2018.
Photographer: Eden Photography
The Meeting
It all happened so naturally, we met at work and there was an instant spark and connection! We worked together for a while, went on a few dates, and it just grew from there.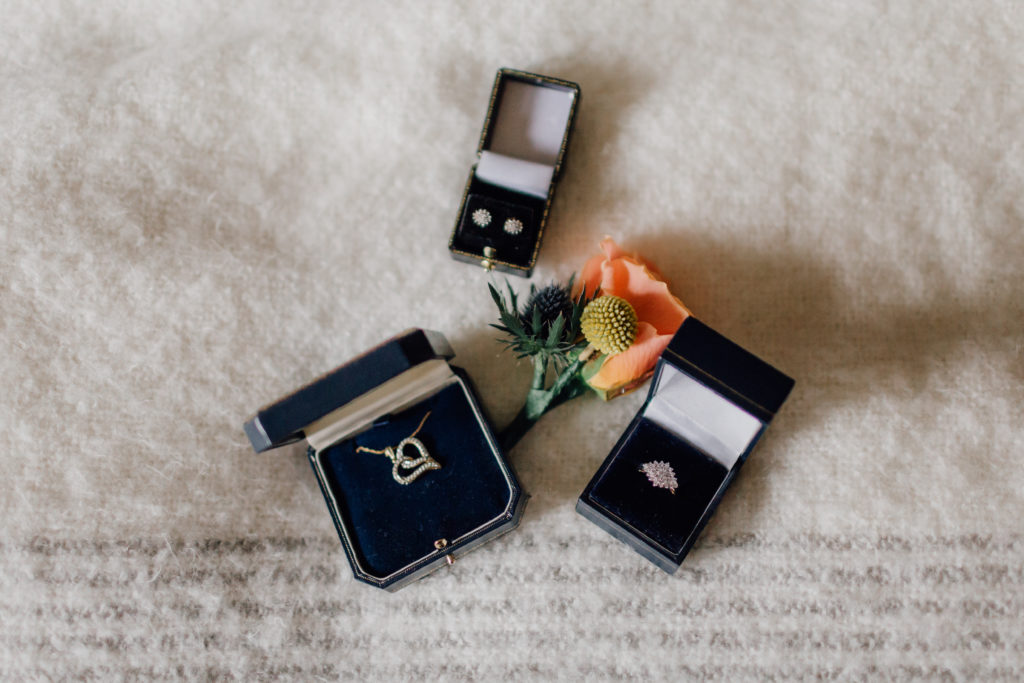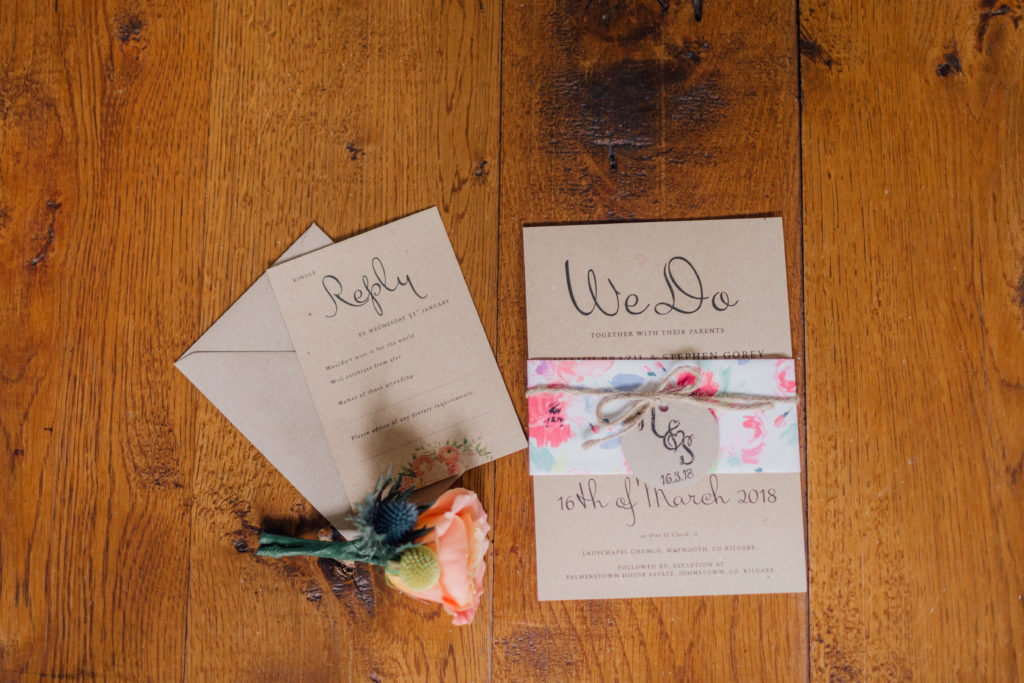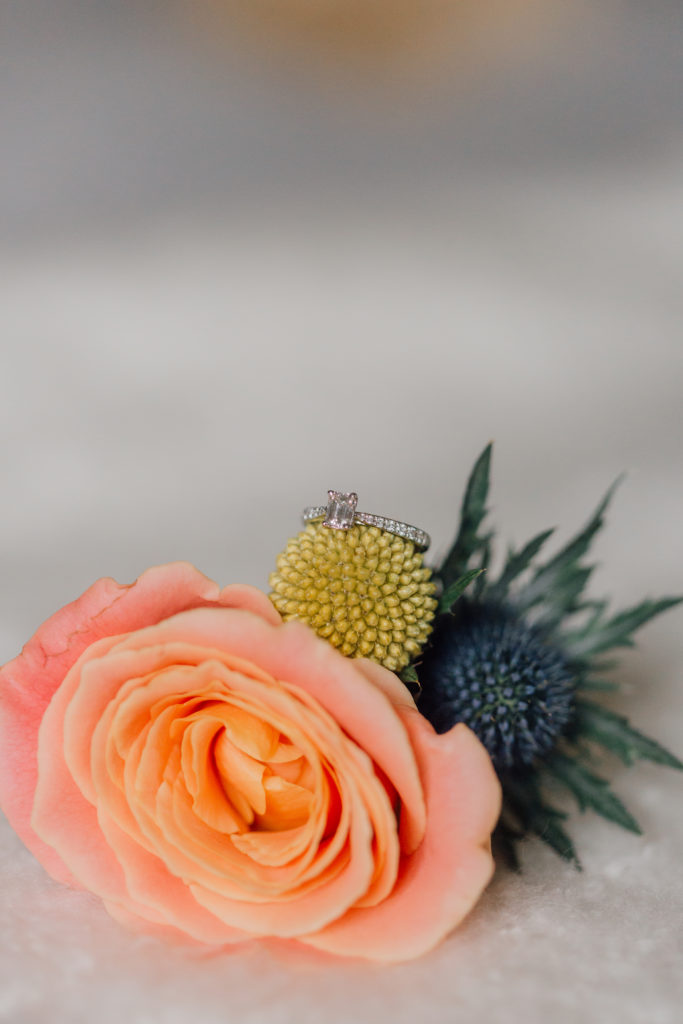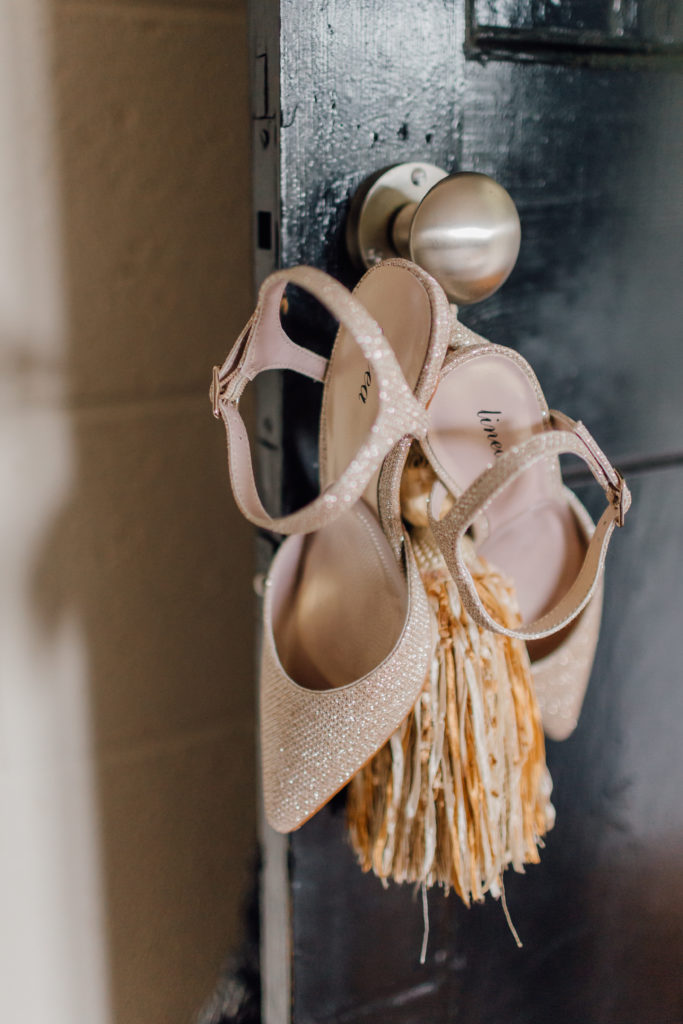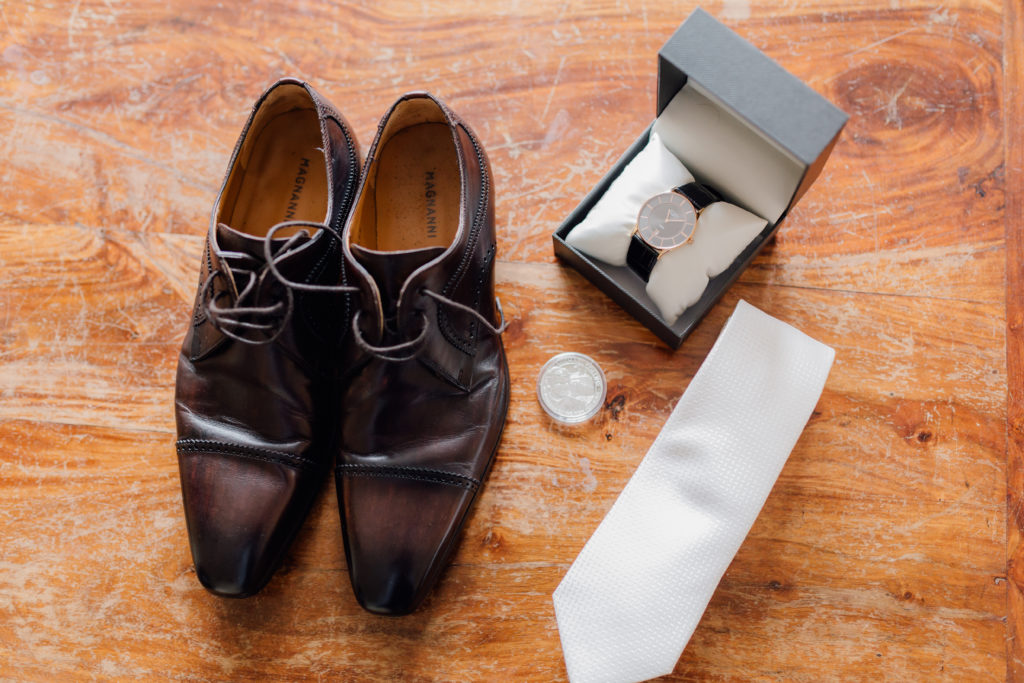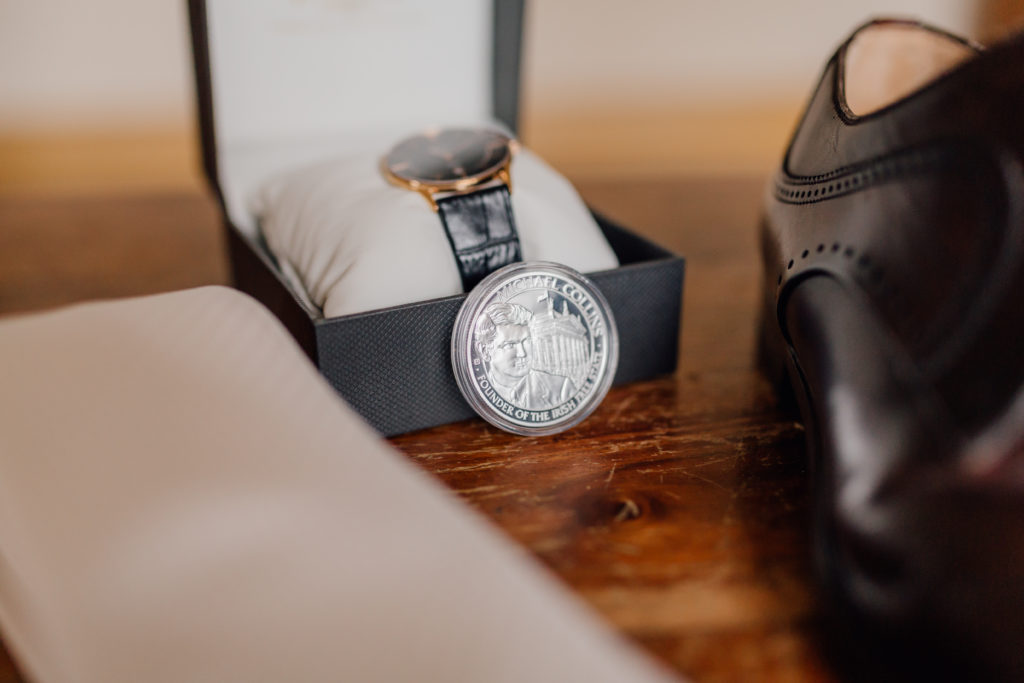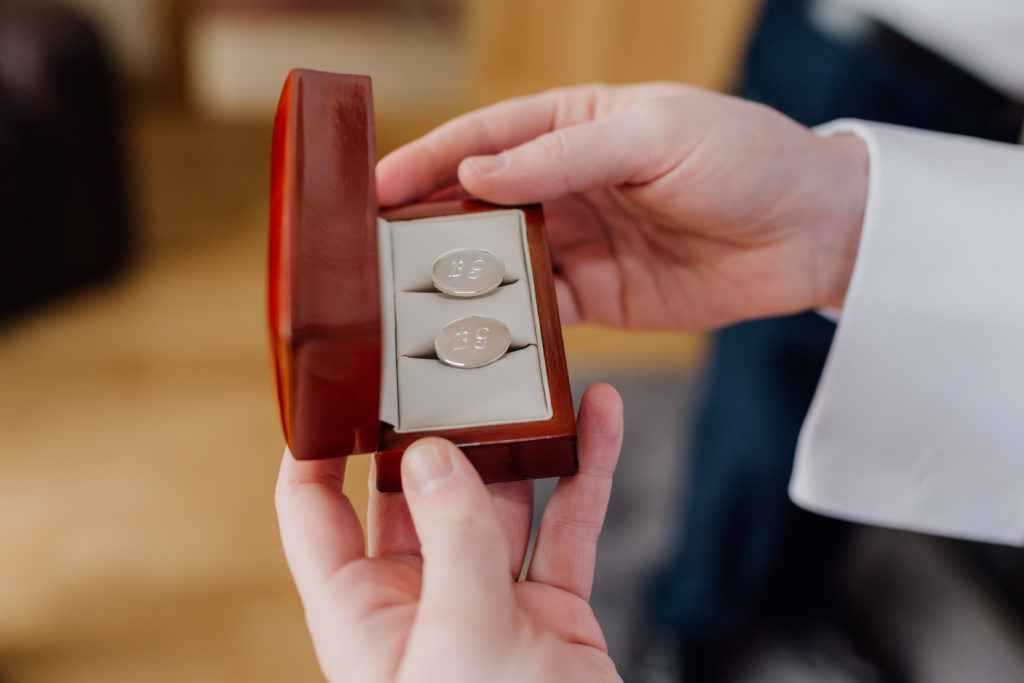 The Proposal
It was a total surprise; we went to Copenhagen for Stephen's birthday at the beginning of December, we'd been planning to go to the Christmas Market in Tivoli. It was all dressed for Christmas with twinkly lights and trees everywhere. Stephen was looking for somewhere lovely to pop the question, but of course, I was totally unaware & kept darting off into the little Christmas huts and sampling the hot chocolate. I was thoroughly enjoying the festive atmosphere, and he asked me to tell him when it 'reached peak Christmassy-ness'. We arrived at a garden full of lit Christmas trees by the lake, and I said, "Yes, this is definitely peak Christmassy-ness". There was a giant crystal heart all lit up, it was tucked away at the back of the garden & I wanted to take a photo. Totally baffled I was standing there wondering what was taking him so long. He walked over to me, got down on one knee, opened the little ring box and asked, "Will you marry me?" I was floored, everything was in slow motion, I couldn't believe it. Of course, I said yes! We wandered around the rest of Tivoli gardens on cloud 9. A while later we called our families; it was so much fun telling everyone!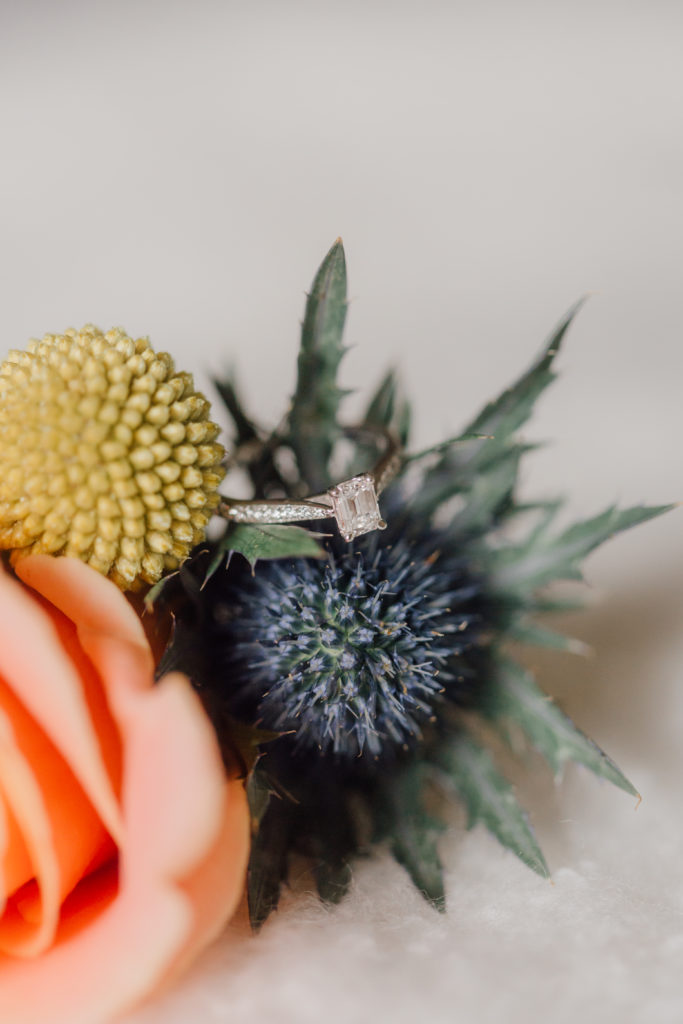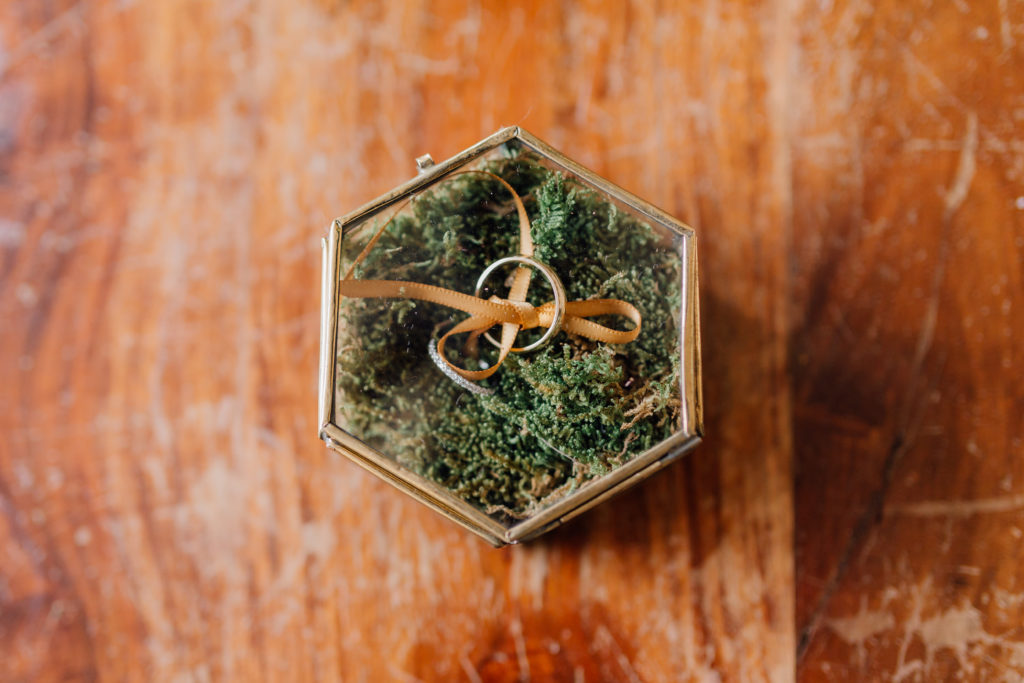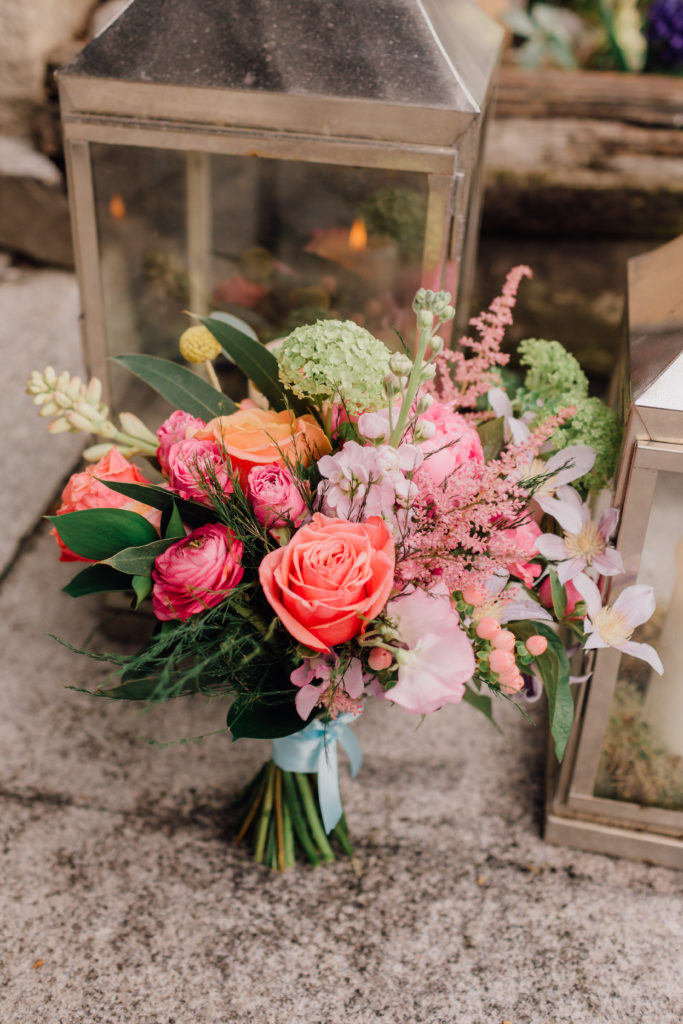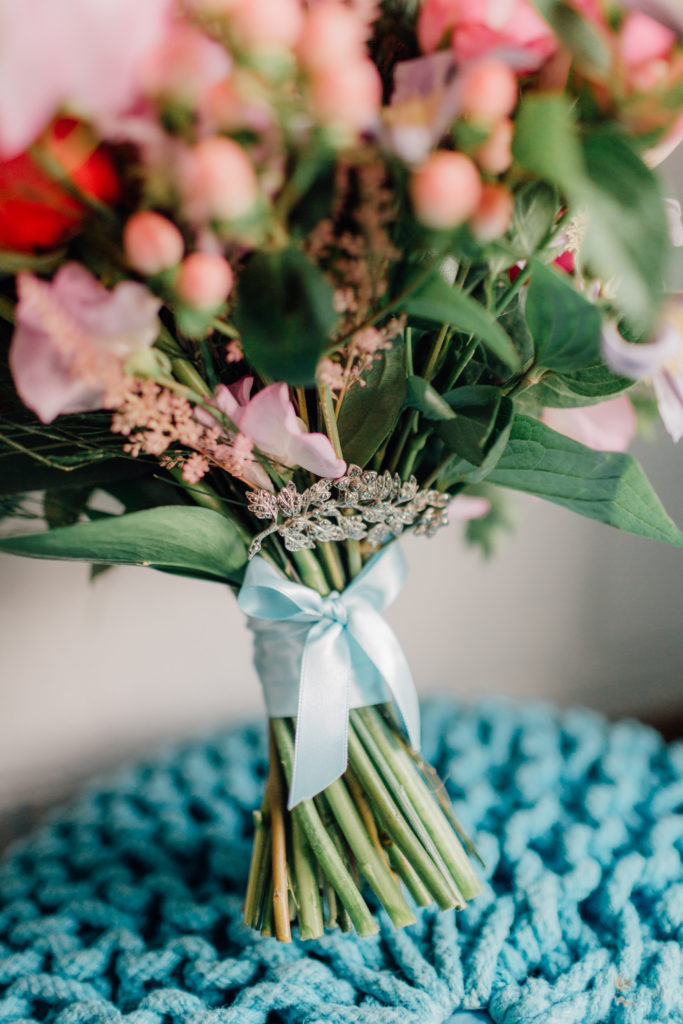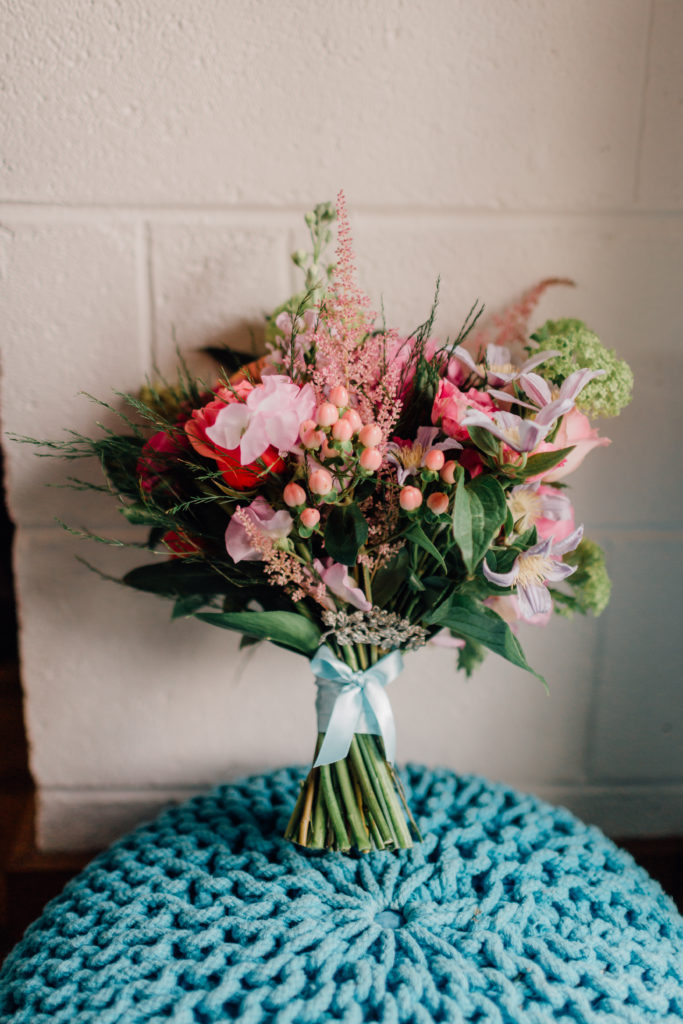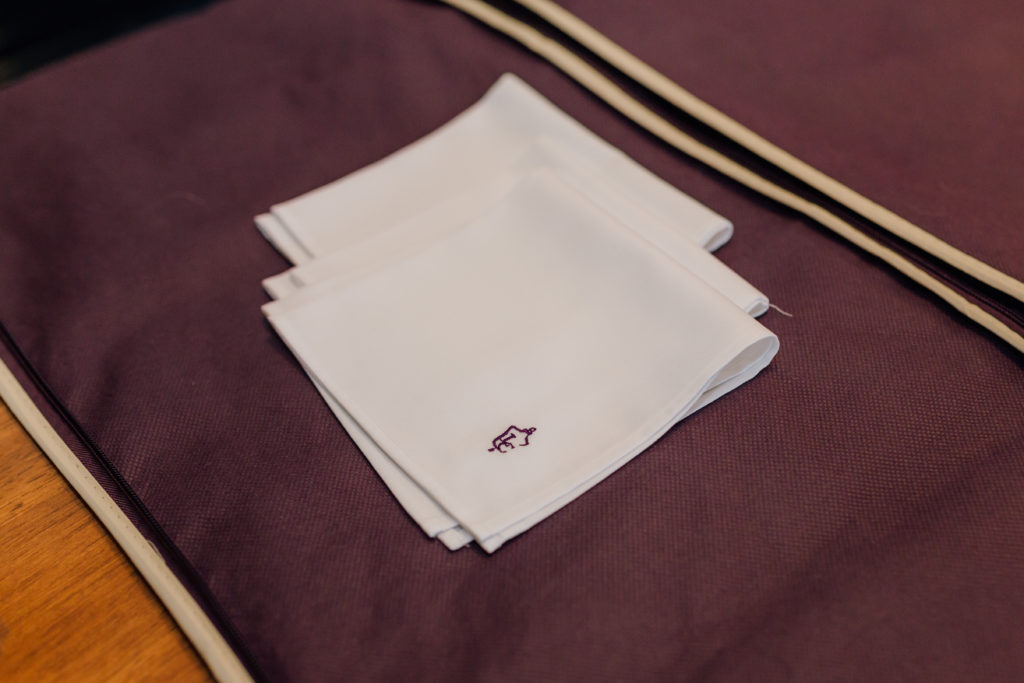 The Venue
We wanted somewhere not too far, and we were really hoping for an exclusive venue. We found Palmerstown House Estate; we went for a viewing and booked it then & there, it was just right for us in terms of size, the rooms are gorgeous and the food is divine! The team in Palmerstown were so good, they were so welcoming and looked after our guests every need, they were so reliable and looked after us so well. When it came to decorating the venue I was elated to assist my amazing mum with the flowers! She is the owner of Country House Flowers and there's was nobody I trusted more than her to make Palmerstown House Estate even more stunning!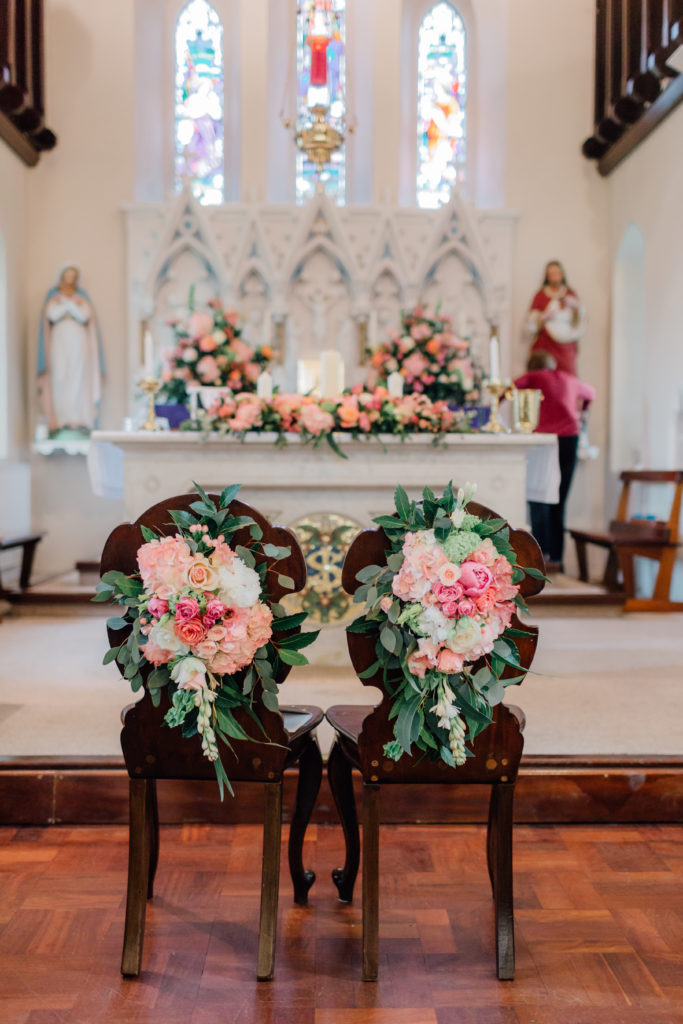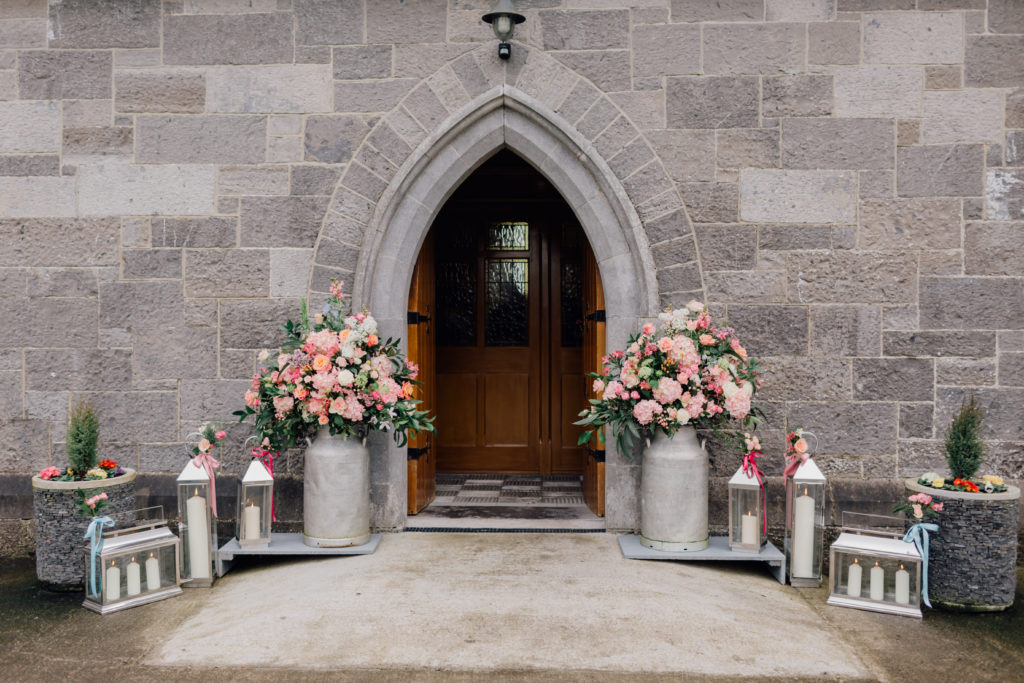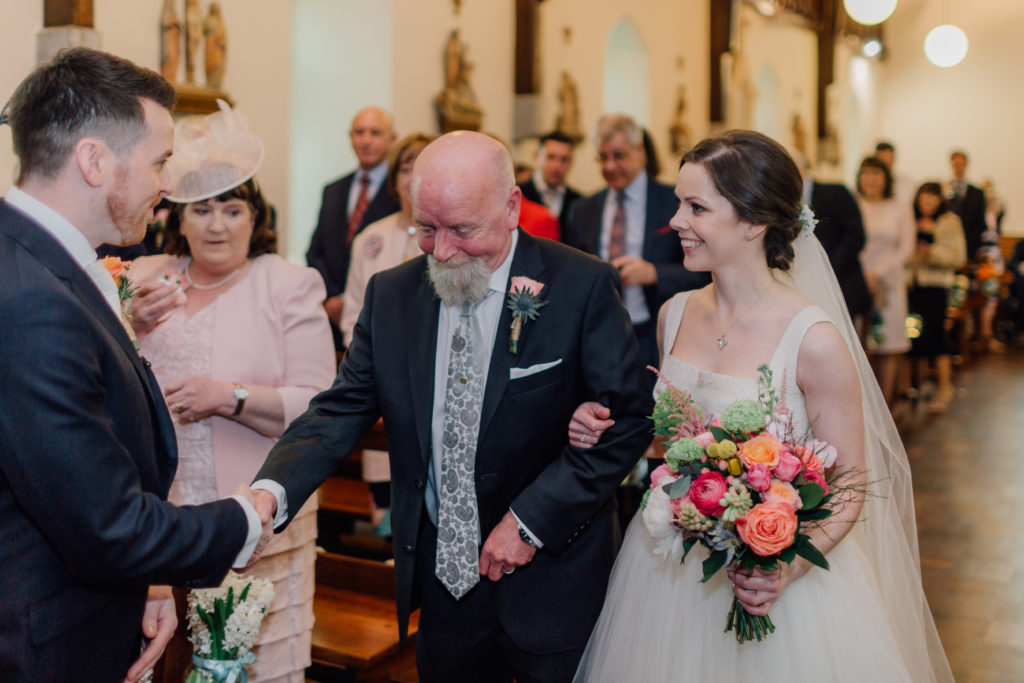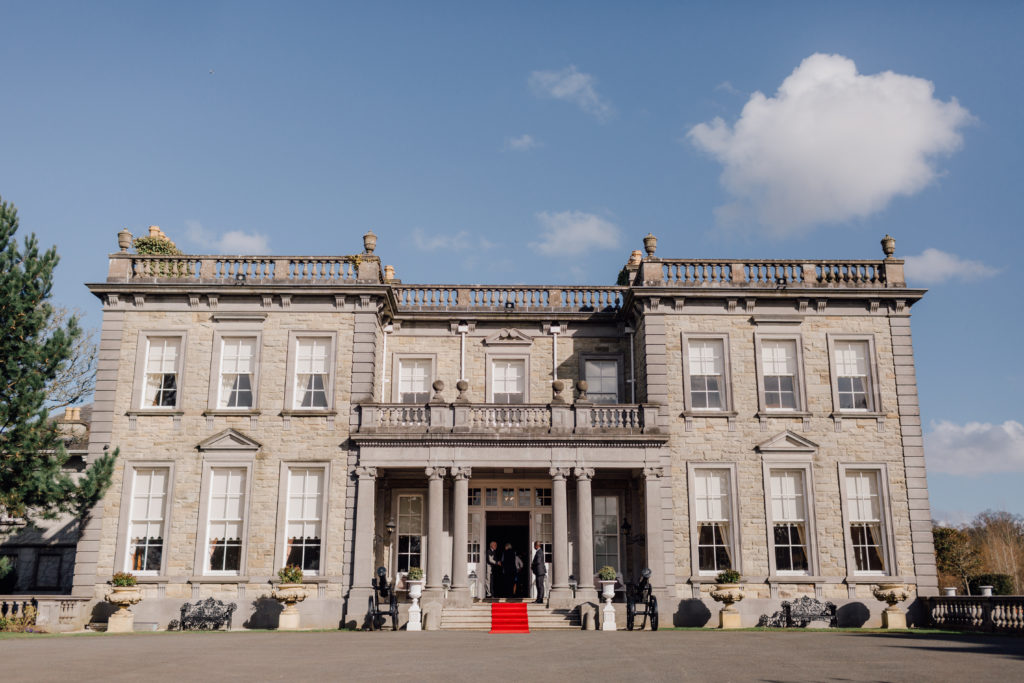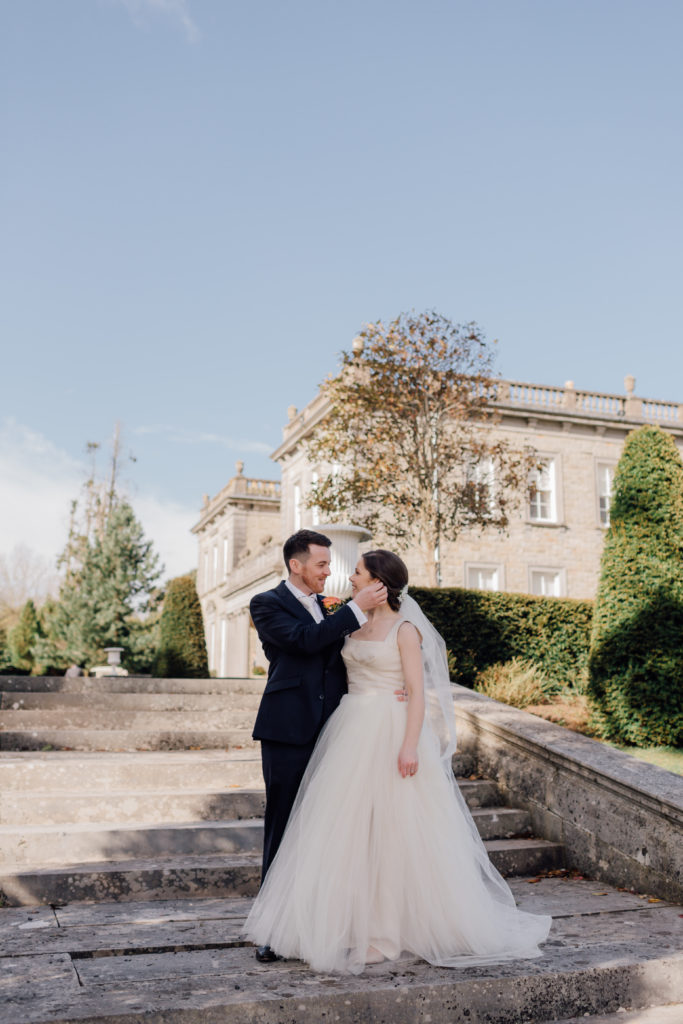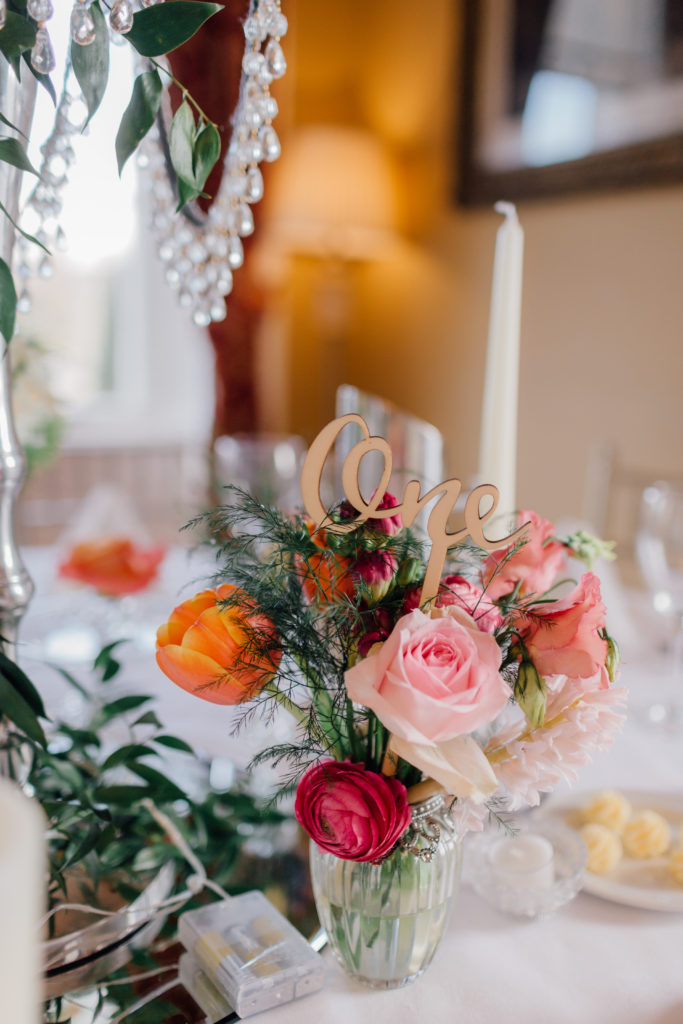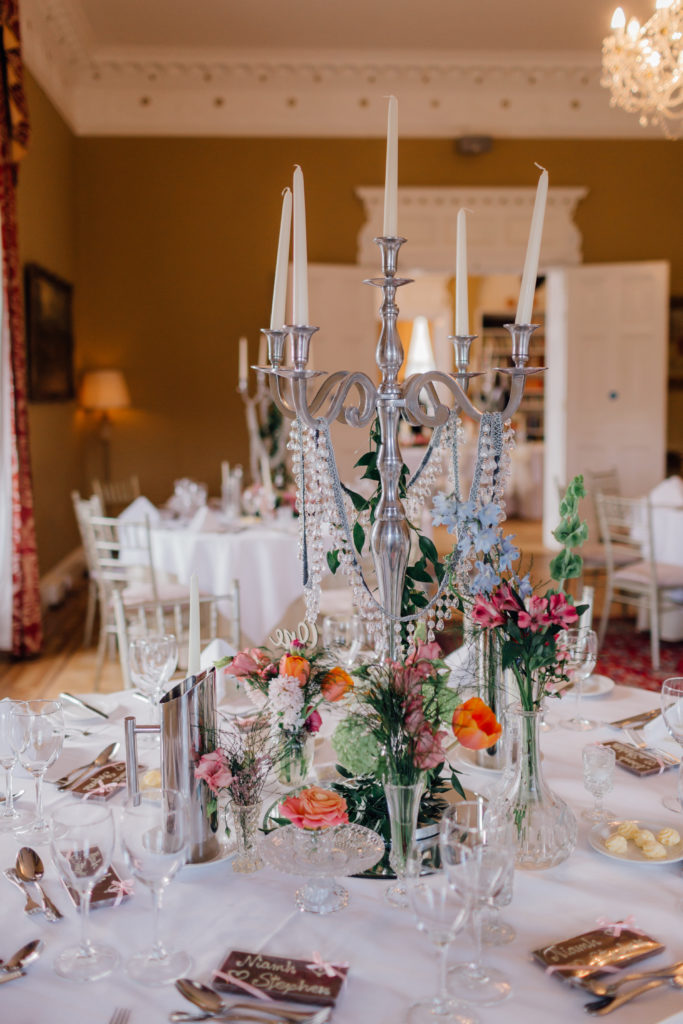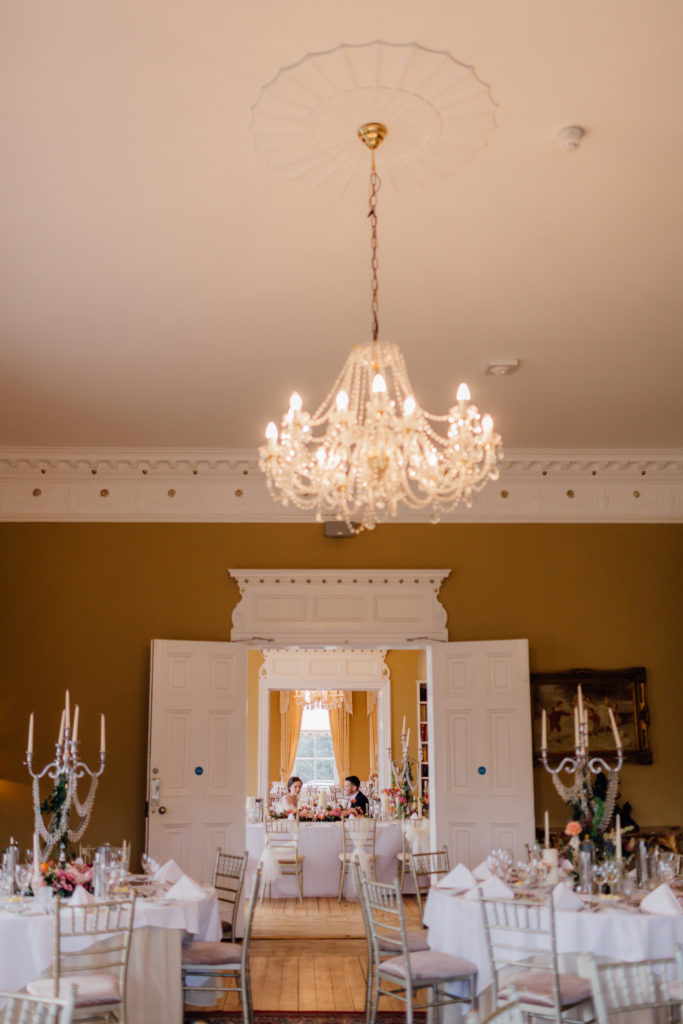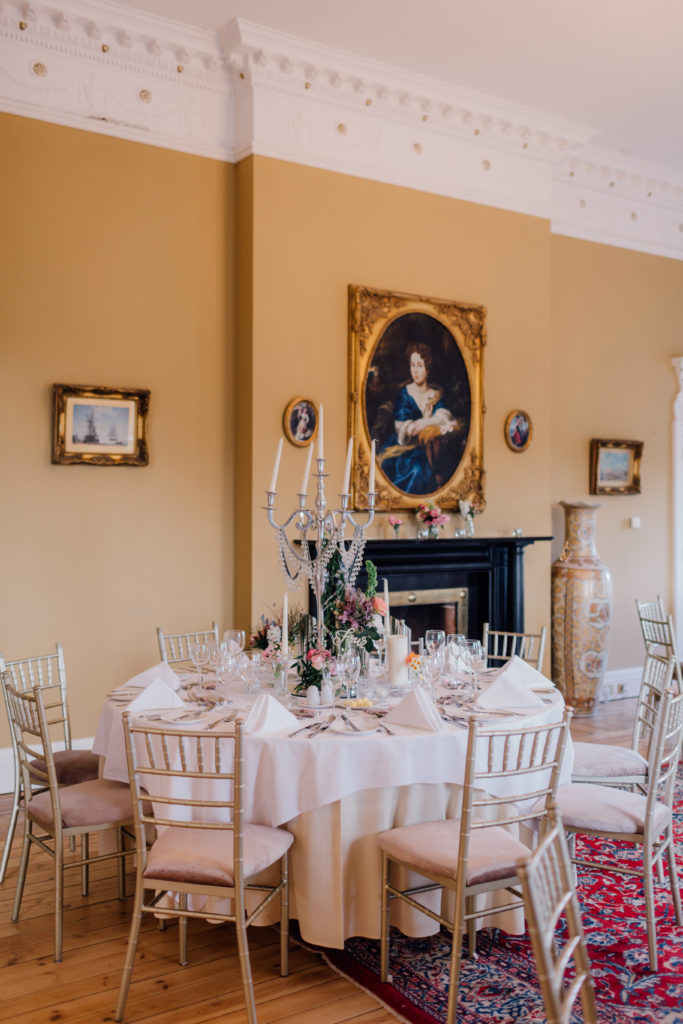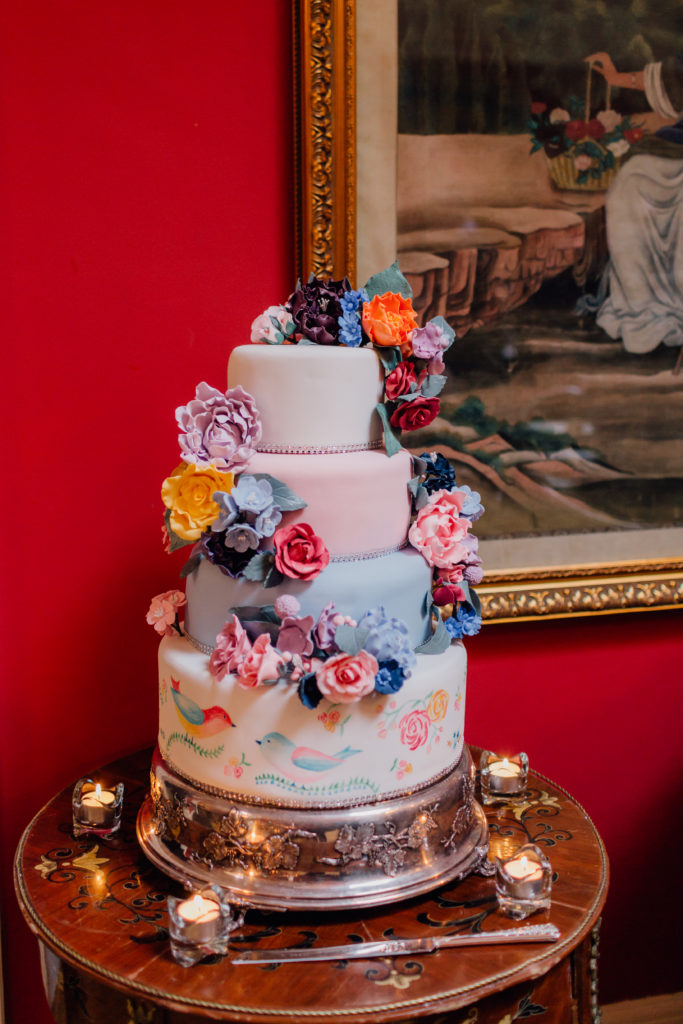 The Beauty Prep
I did two make-up trials & a hair trial, I don't tend to wear a lot of make-up. I wanted to look like the best version of me on our wedding day so opted for a more natural and neutral look with my hair pulled back from my face into a delicate up-do.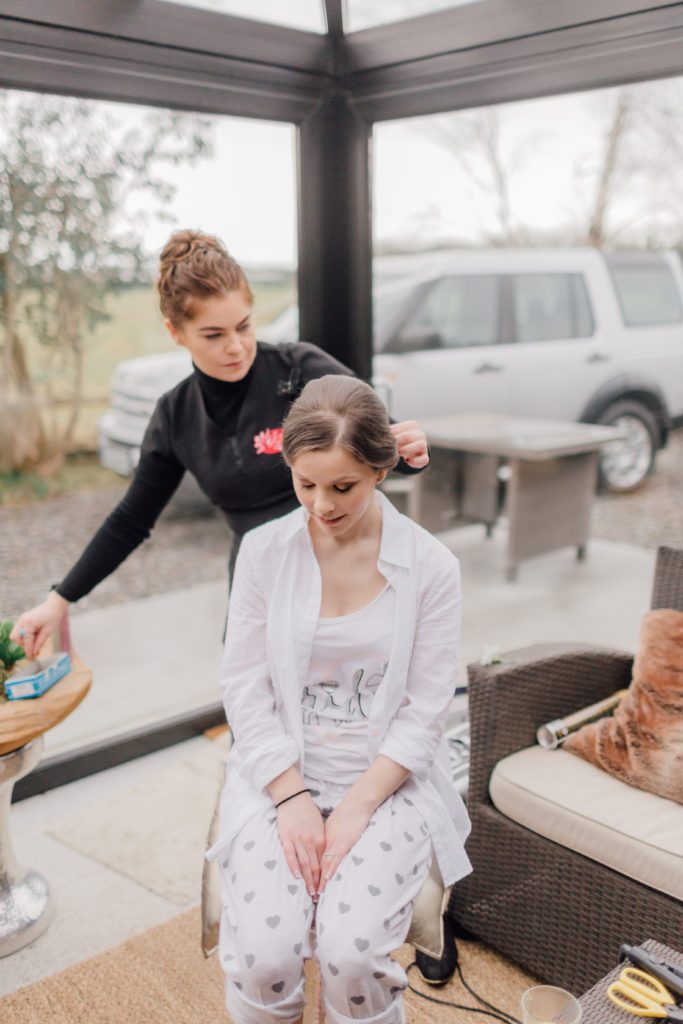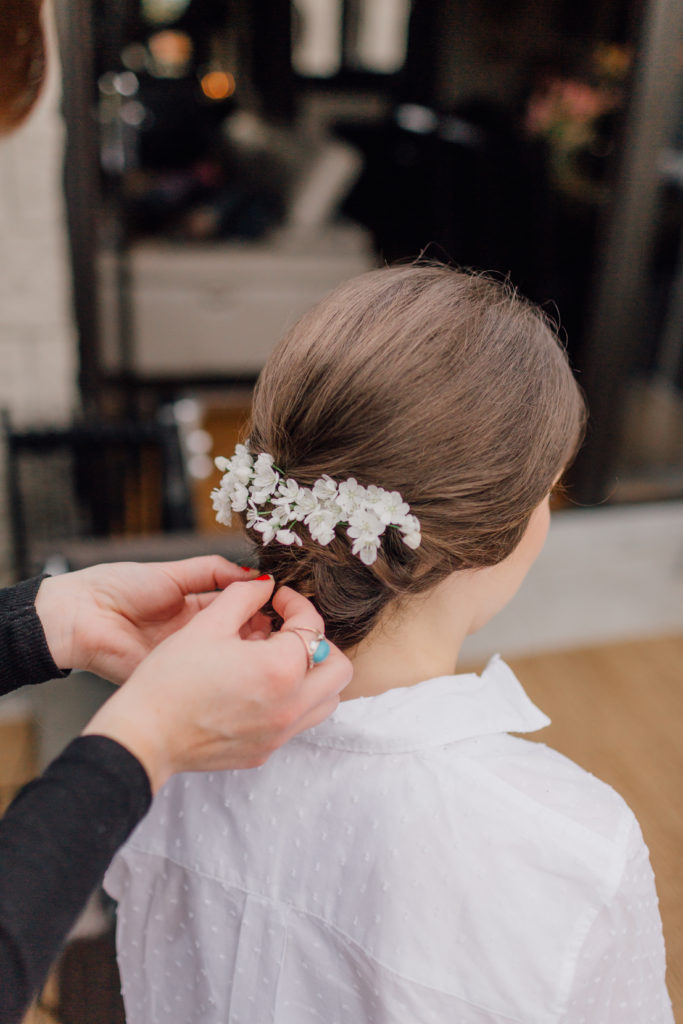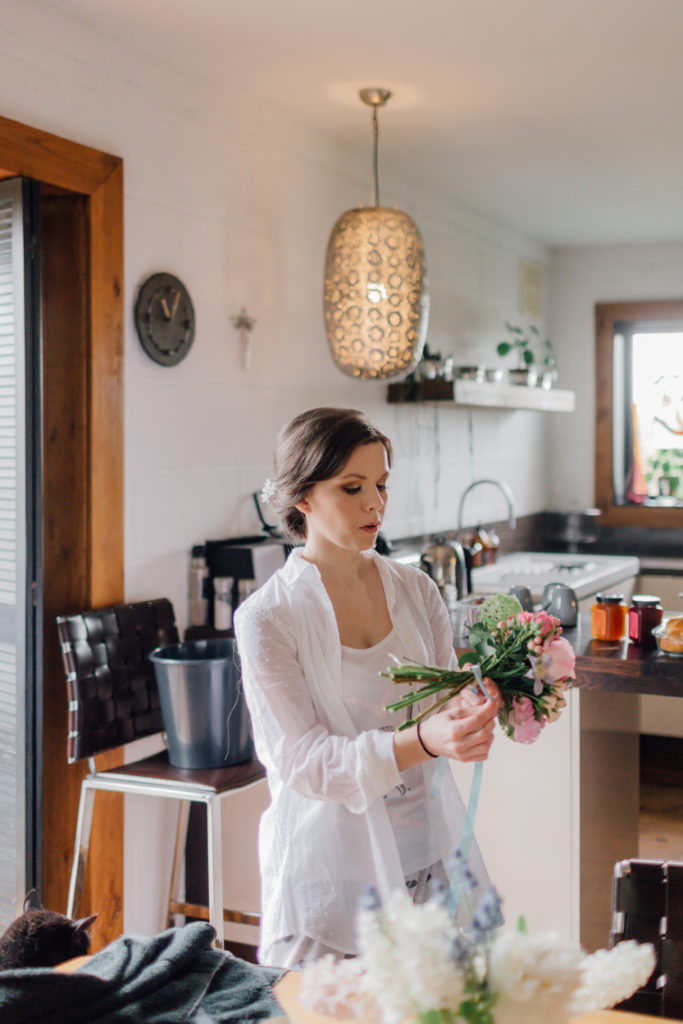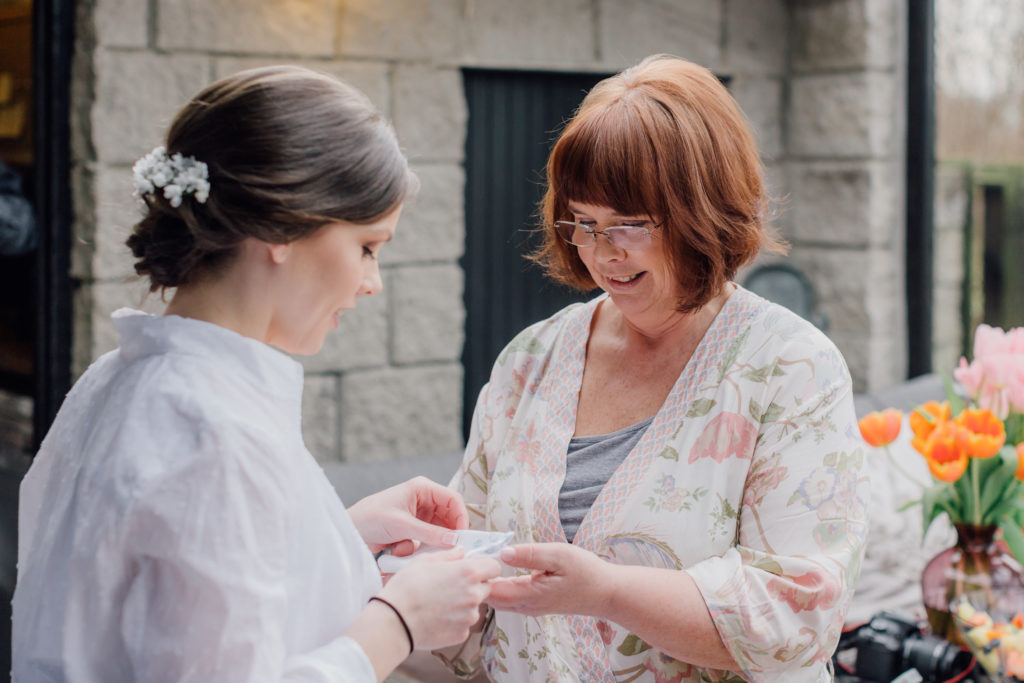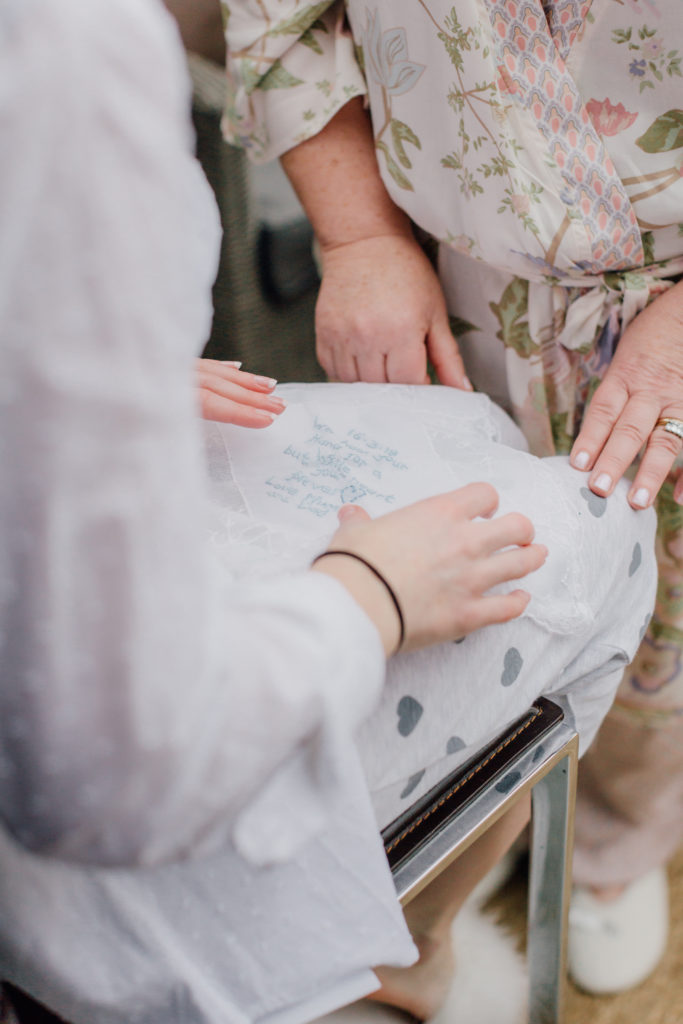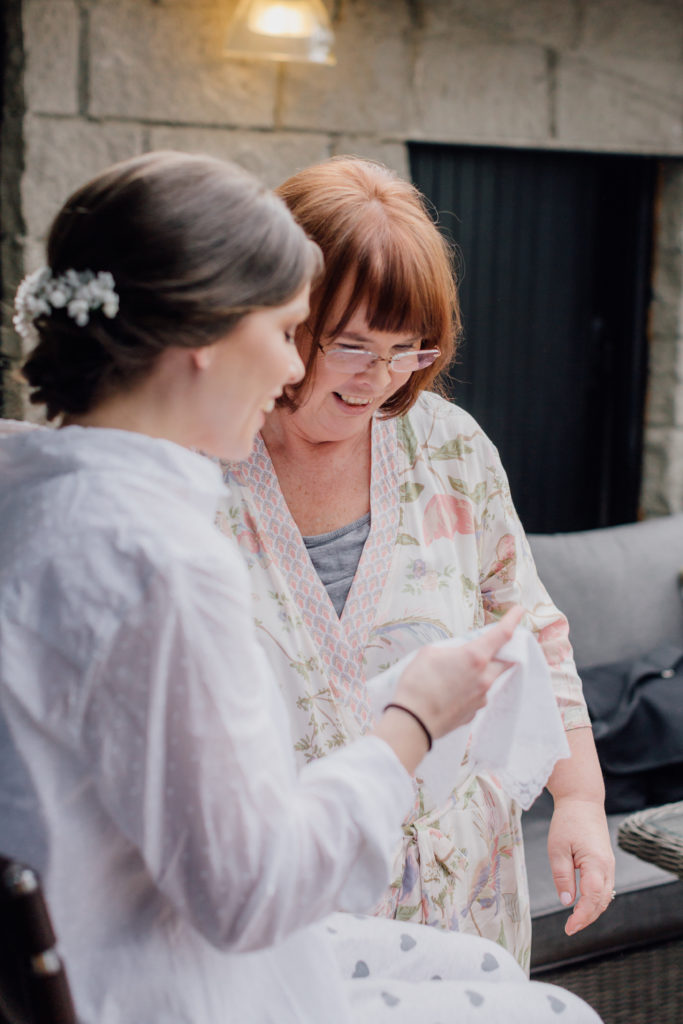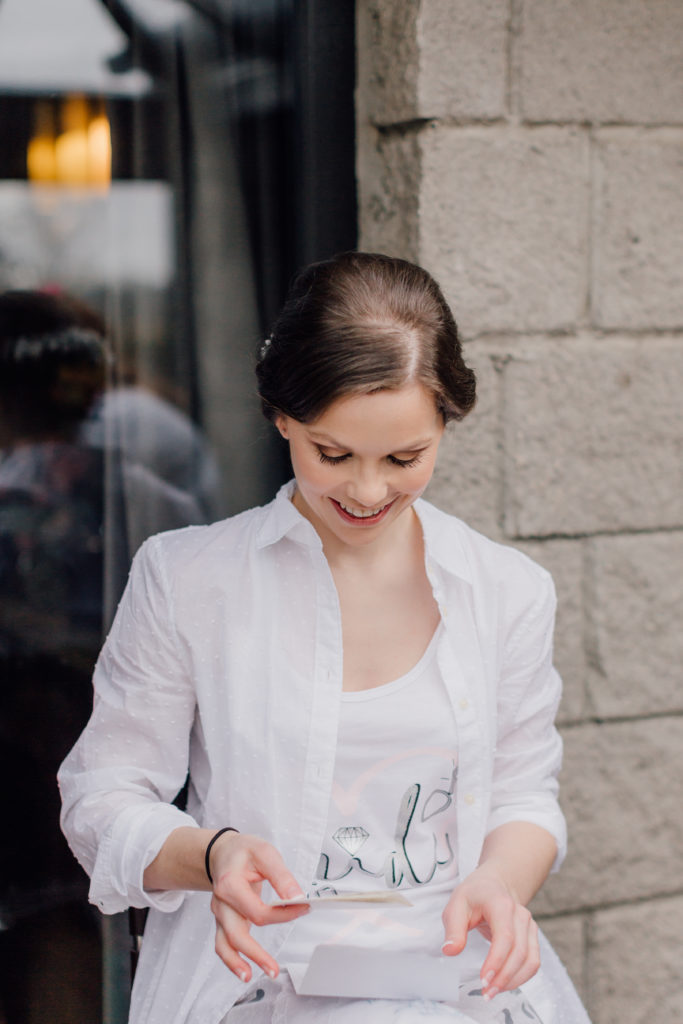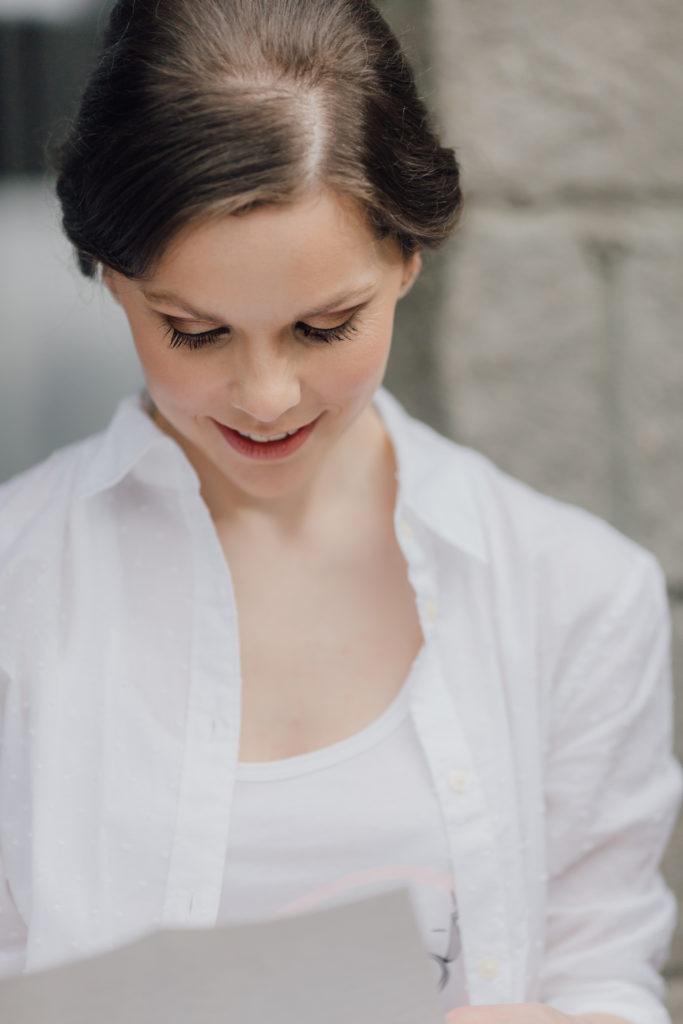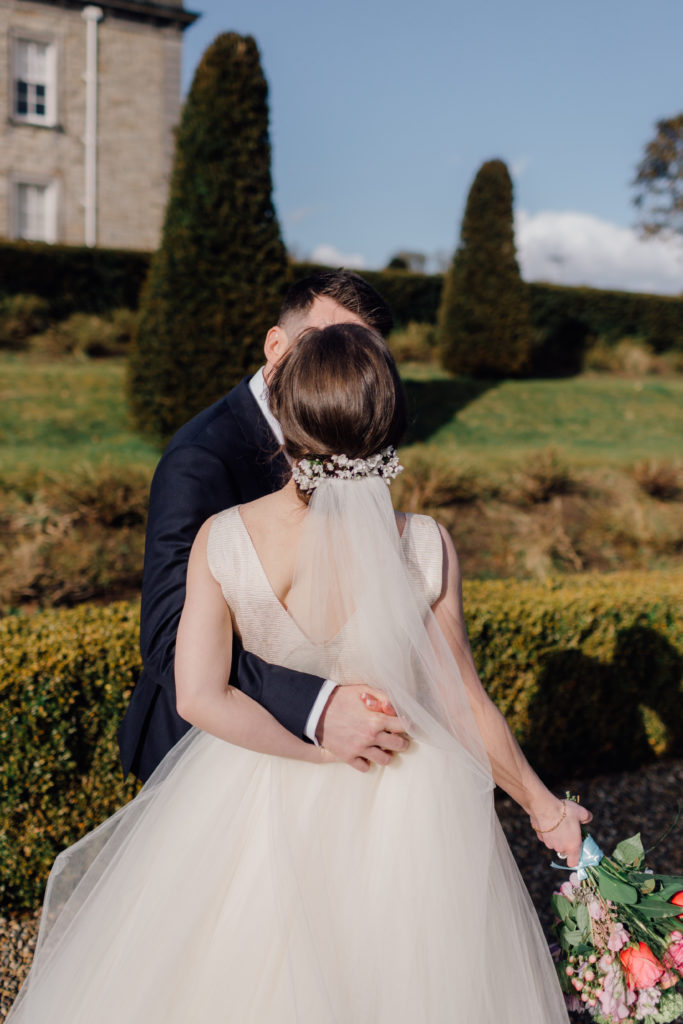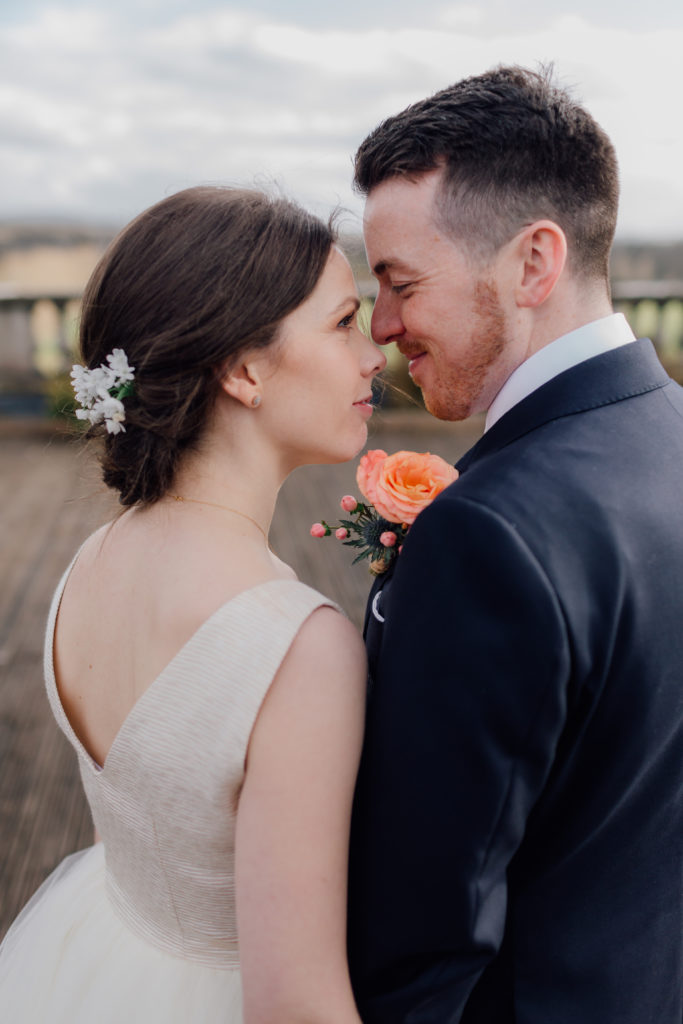 The Dress
Myself & my mam went to a couple of wedding dress shops, and I just didn't find anything that I was interested in. Nothing felt right. When we got home, we pulled out my Gran's wedding dress (It had been tucked away in our house for years) I tried it on, and it fit like a glove. It was made from the most beautiful cream and gold fabric, so it shimmered a little. My Gran had made her own wedding dress; she got the pattern from a Vogue magazine in the 1950s. So myself my mam & my Gran all sat down together and thought what we could do to make it 'a little more me'. We added a big tulle skirt, and it was perfect, I loved it, and my Gran made all the alterations, so it was really special and it felt just perfect for me.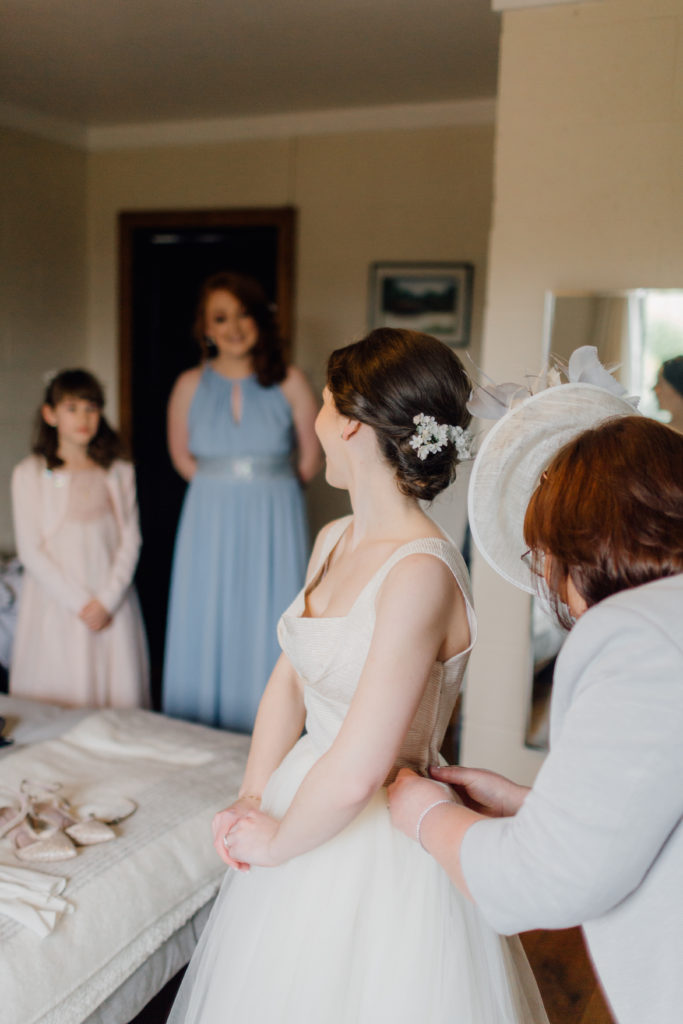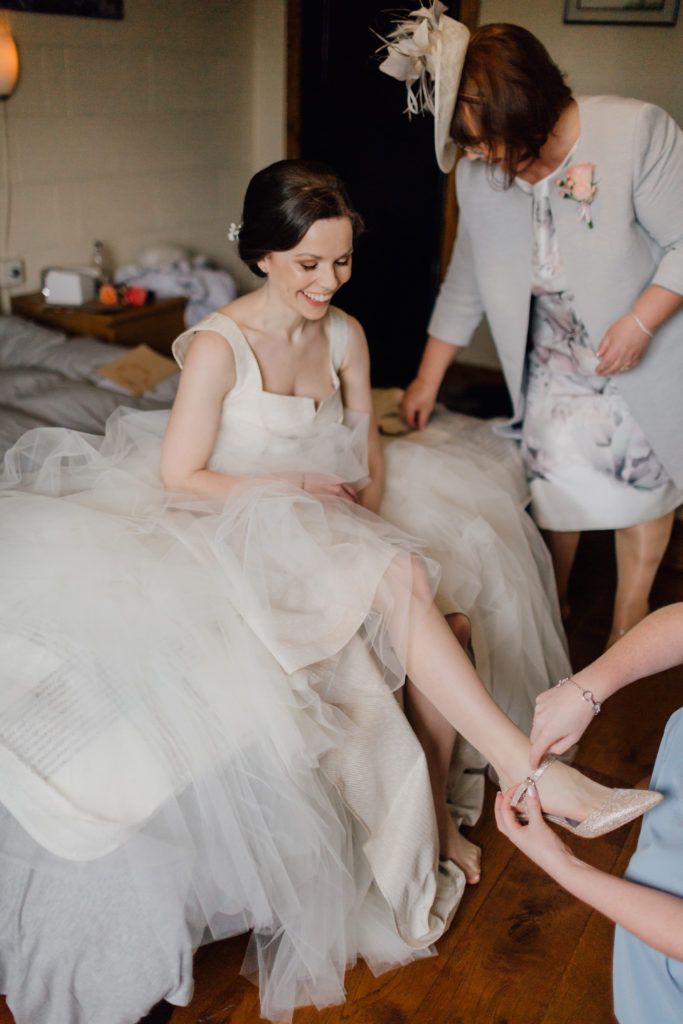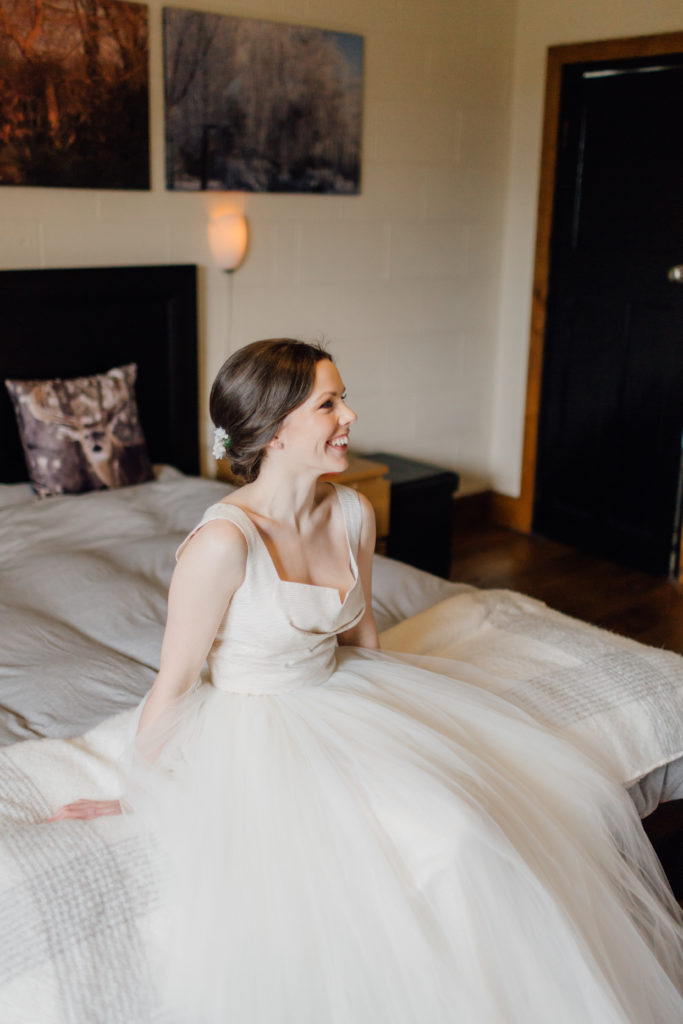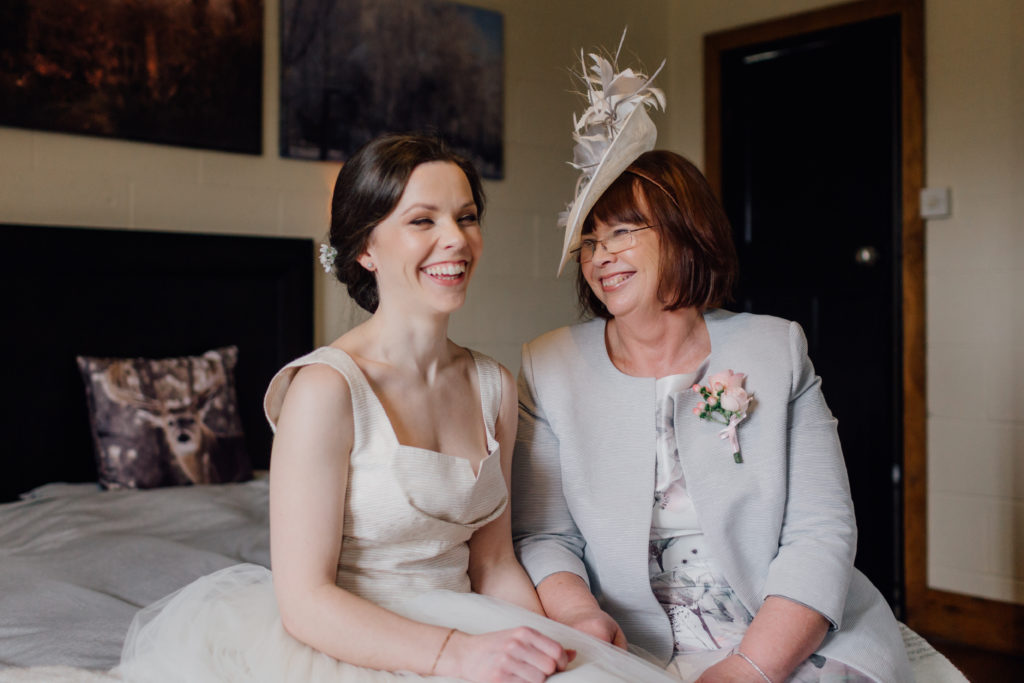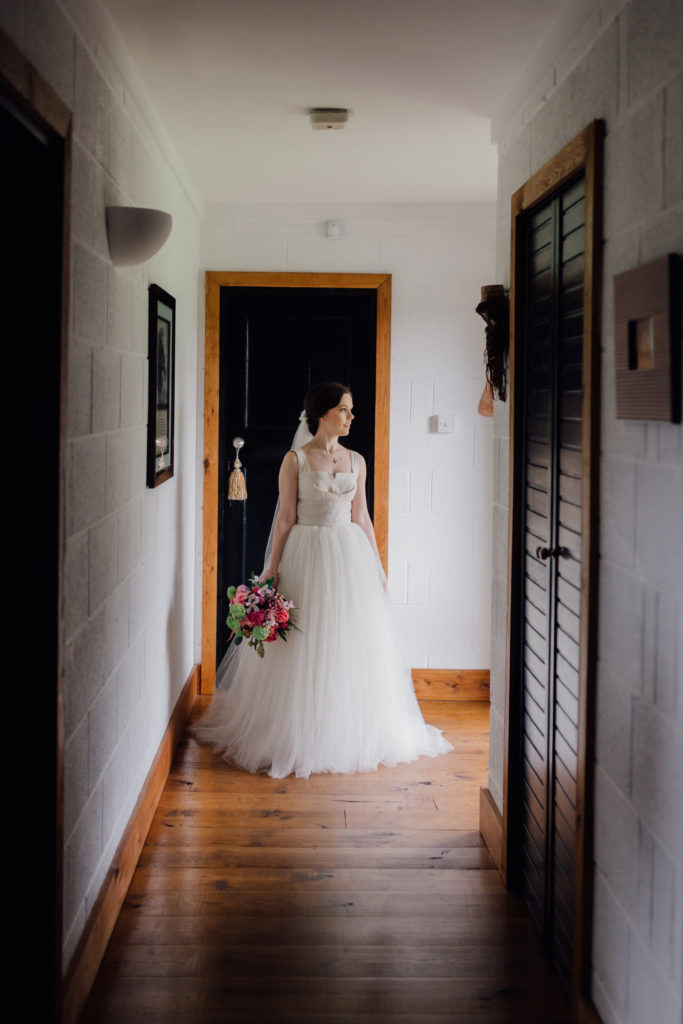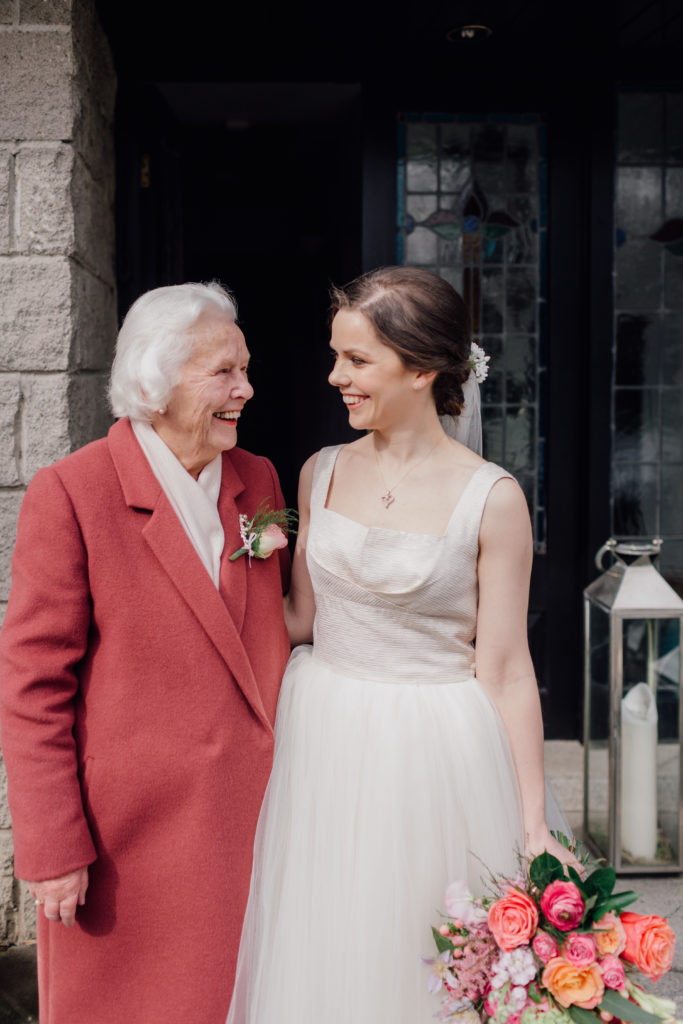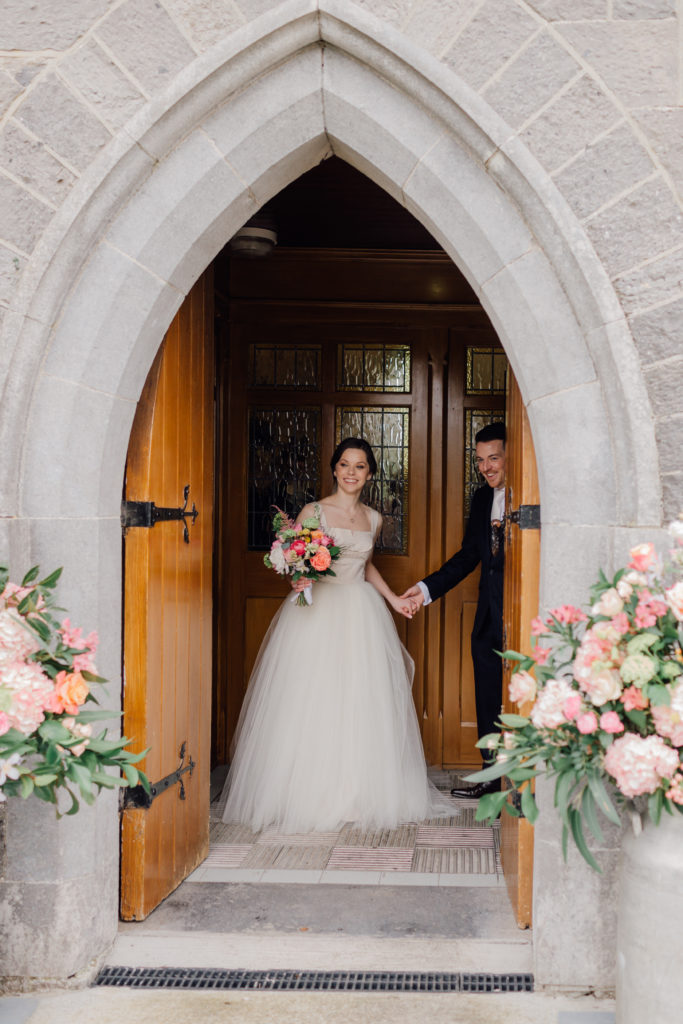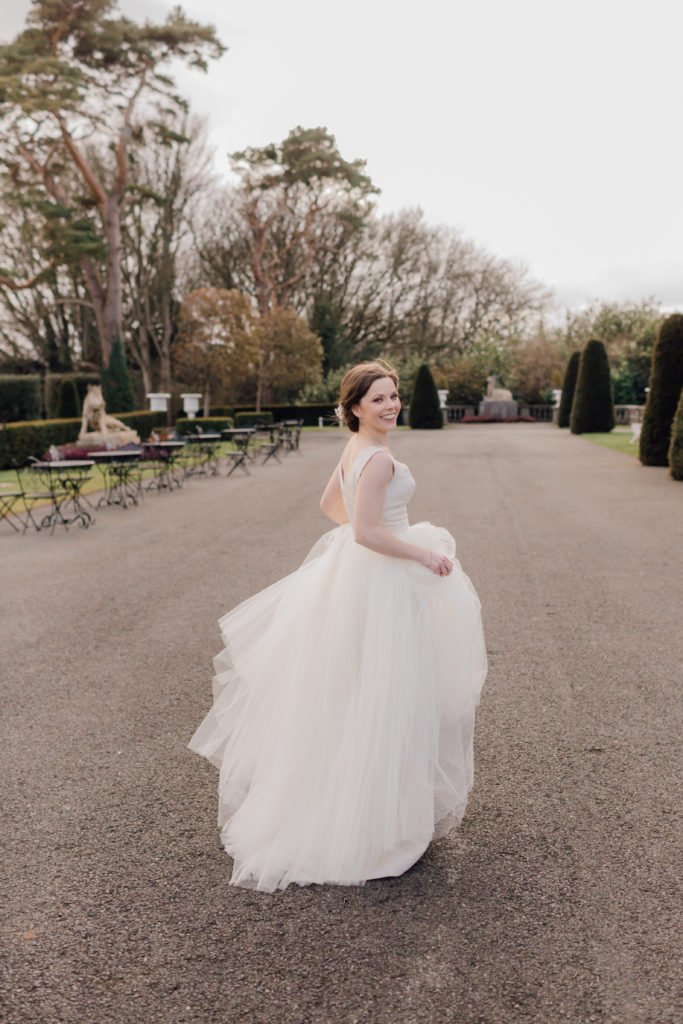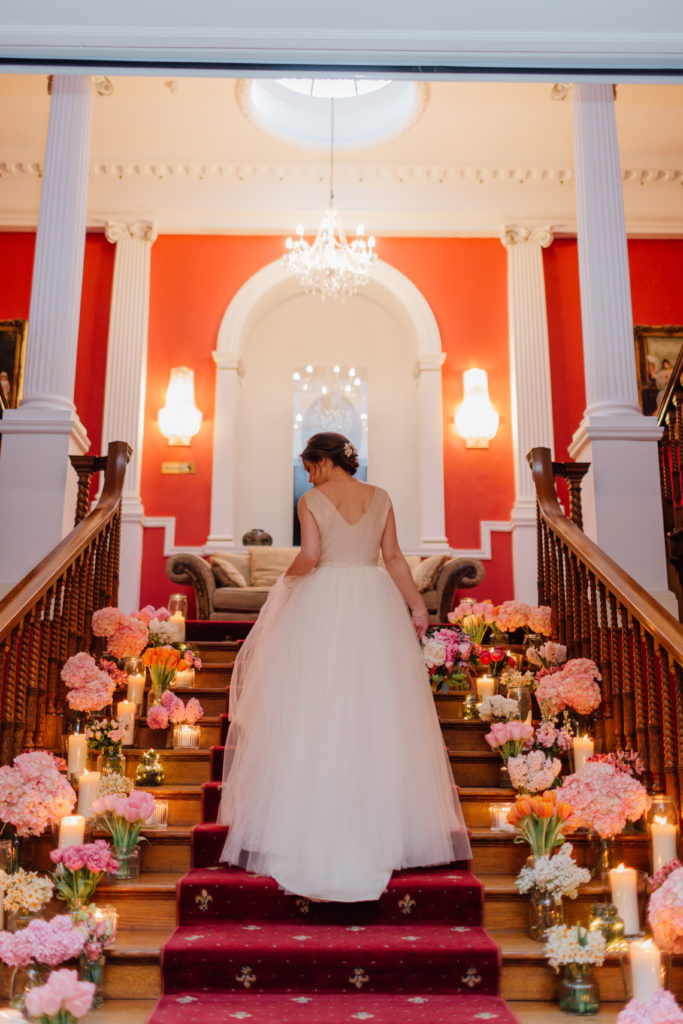 The Entertainment
For the Ceremony & the drinks reception we had Catherine Byrne music, she's so lovely and she learnt a song that we requested for Stephen's grandfather. The Band was Anchormen, they were so much fun, they got everybody up on the dance floor and kept the energy high all night. They also created a new version of our first dance song and generally were great craic all evening!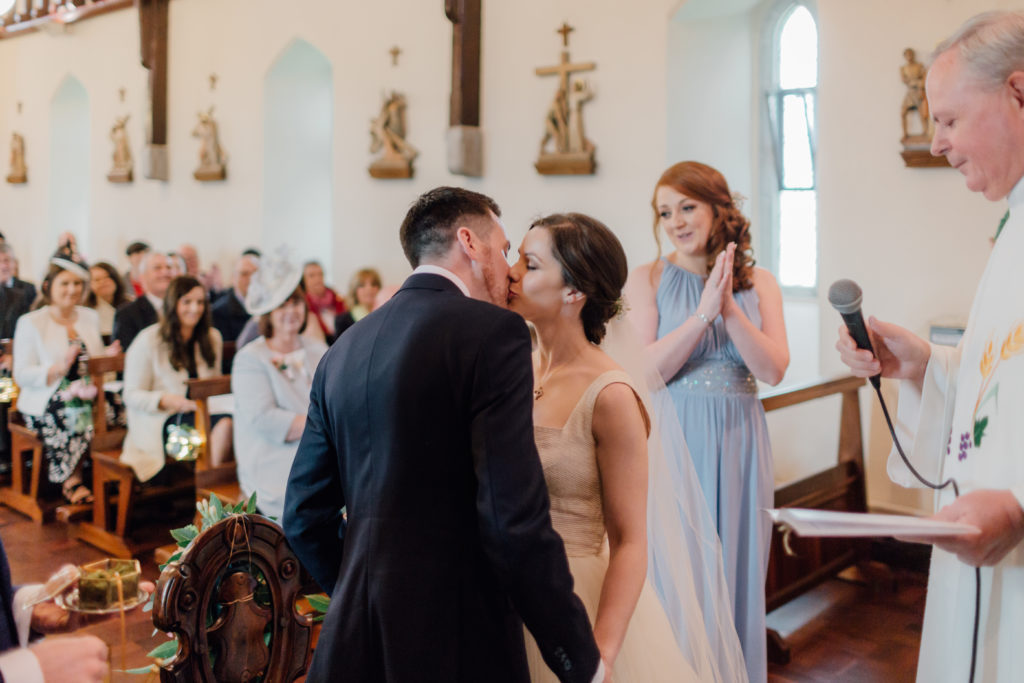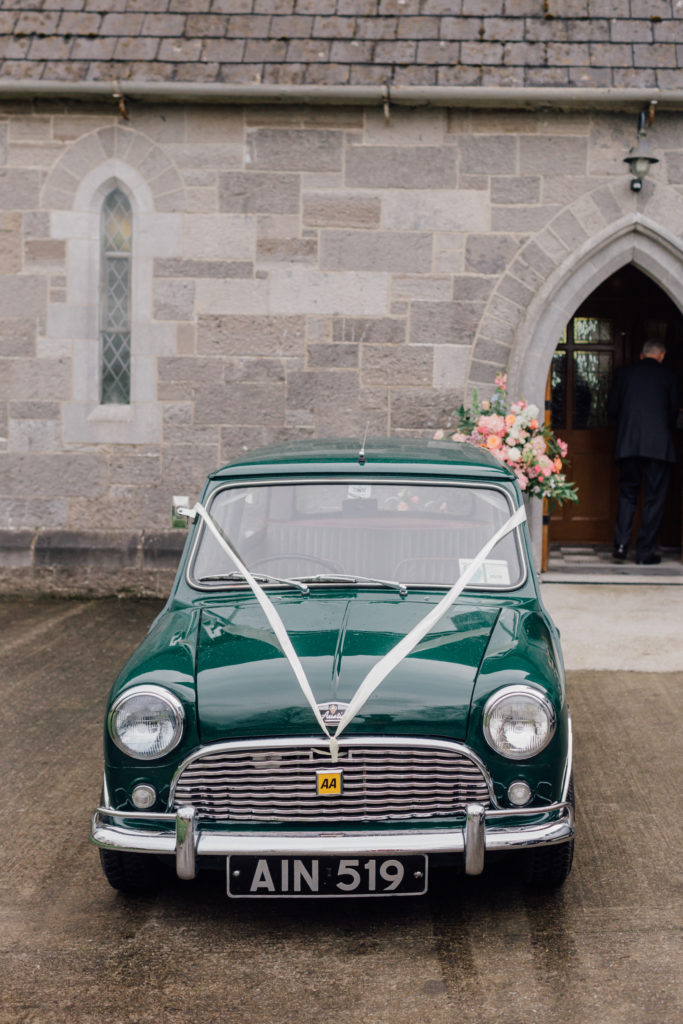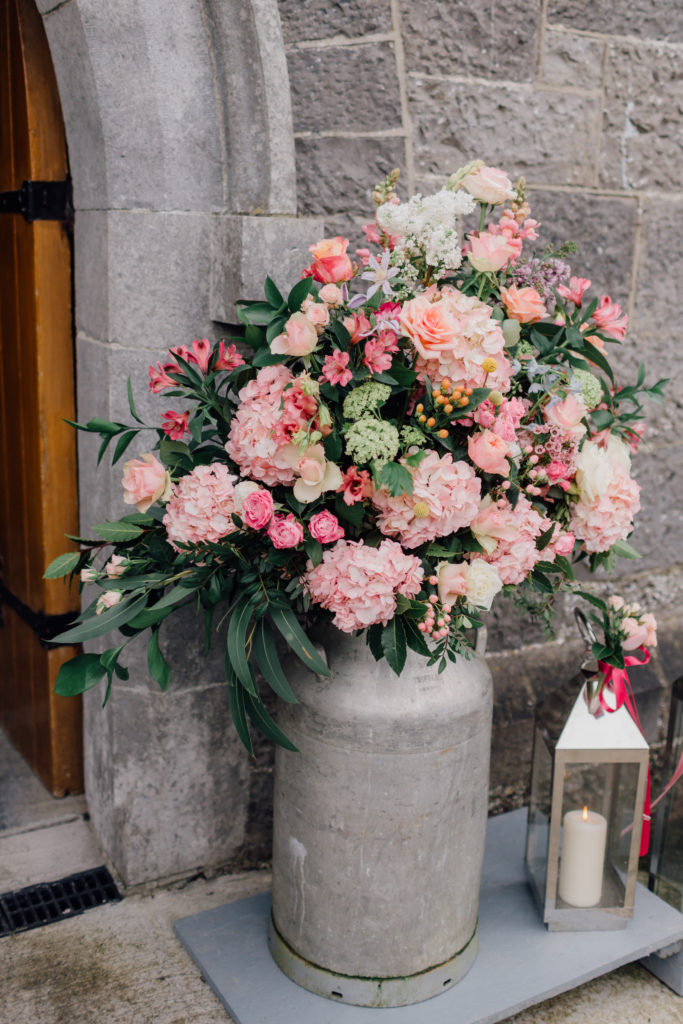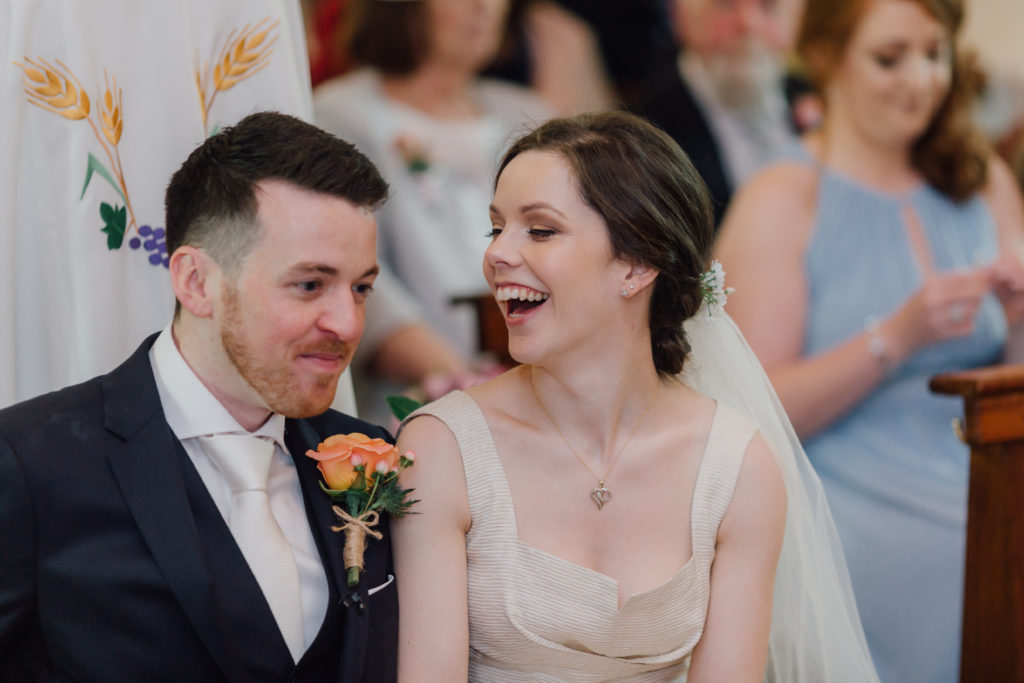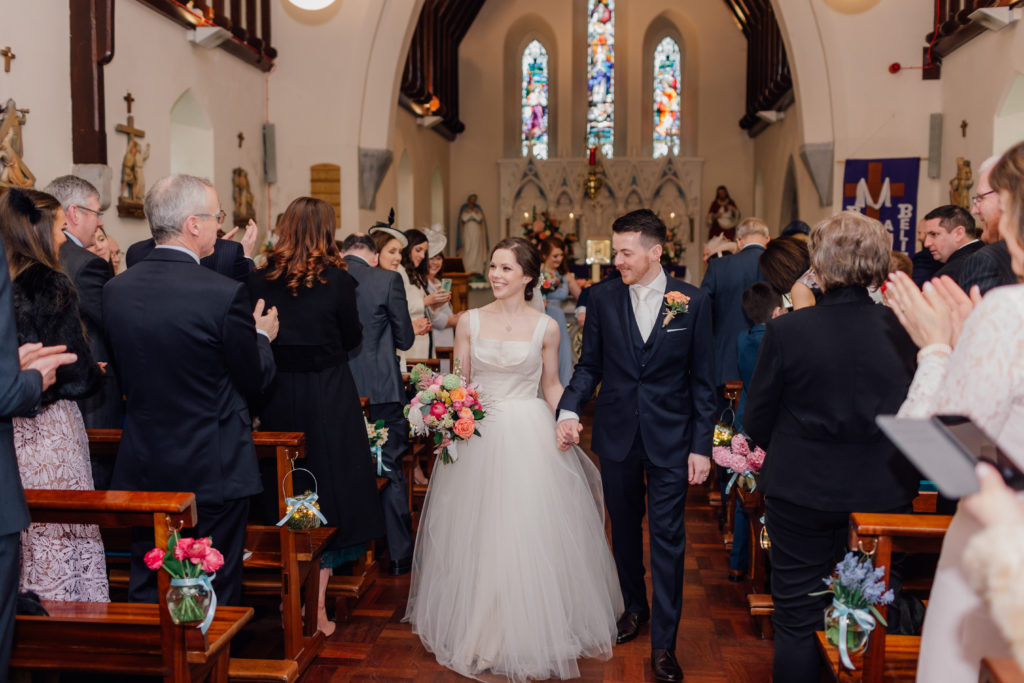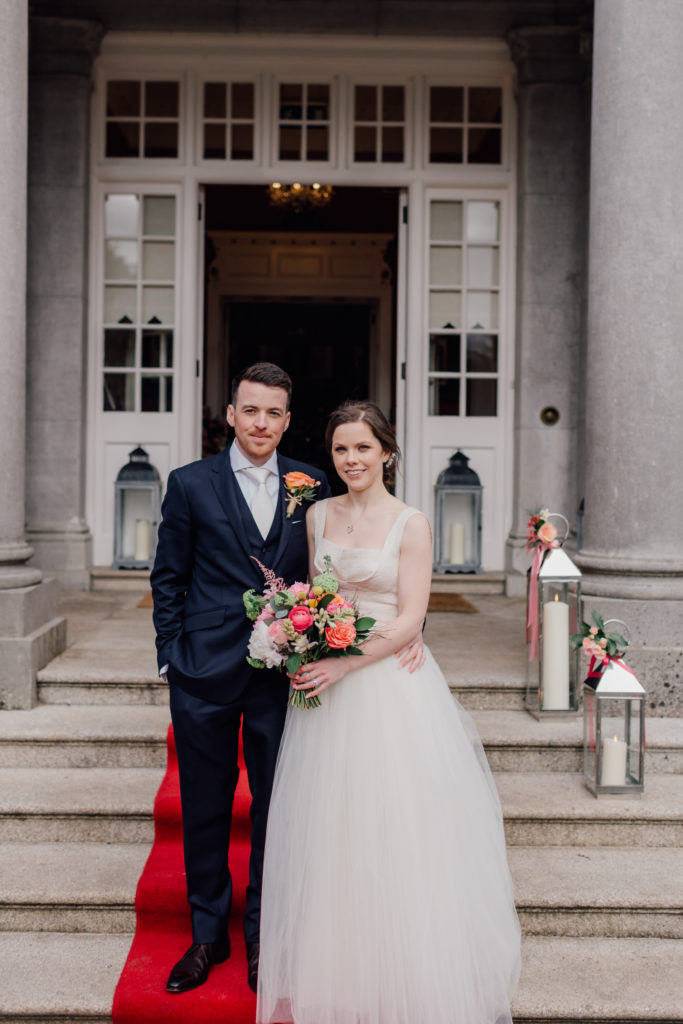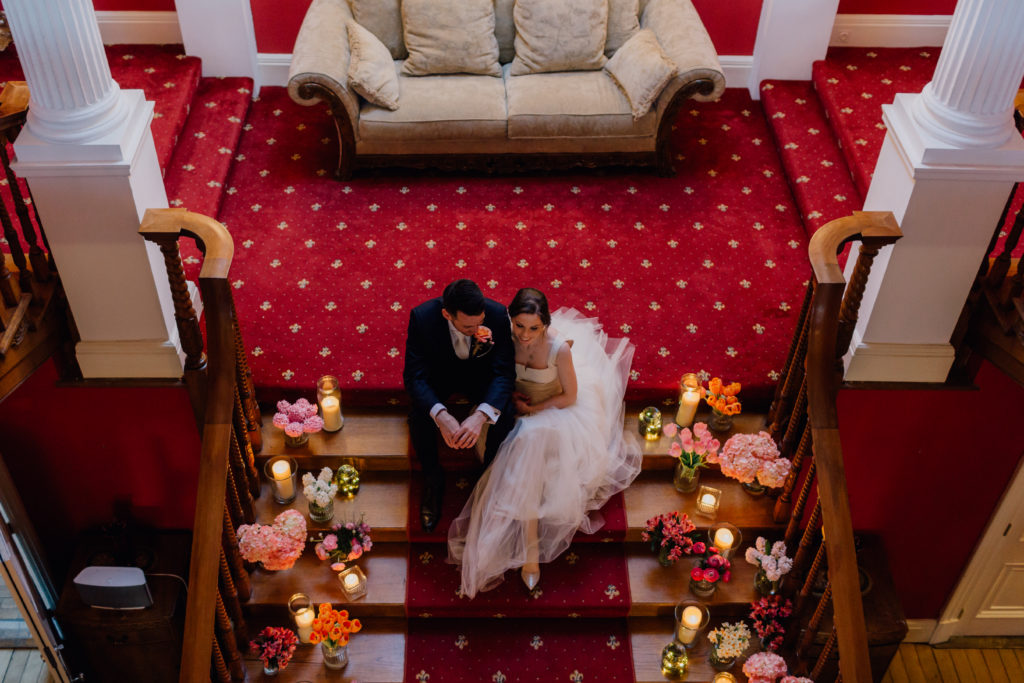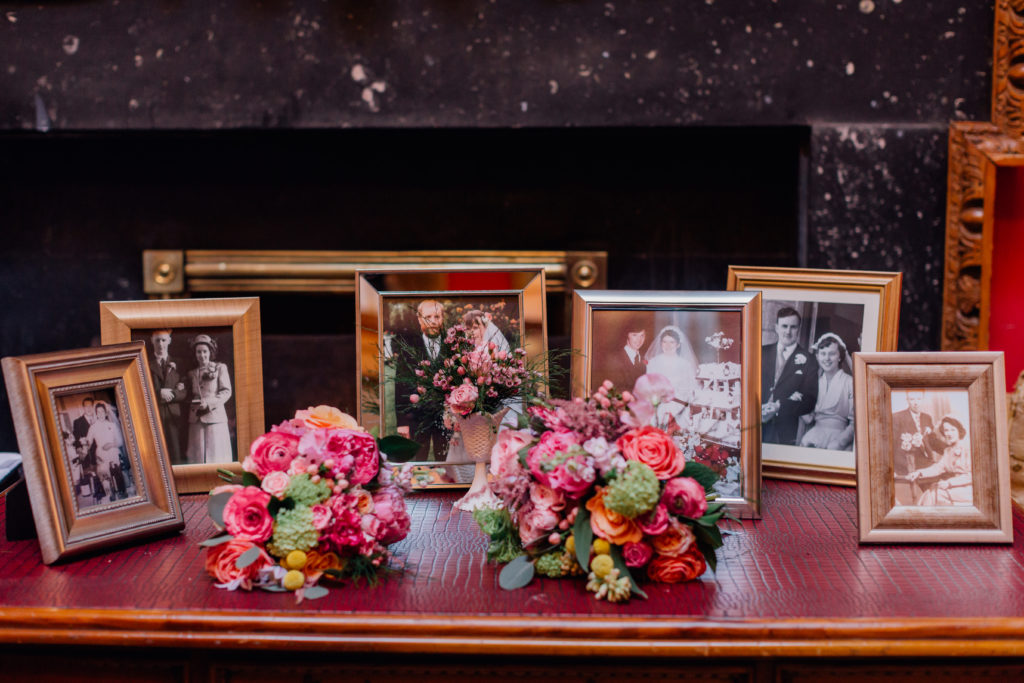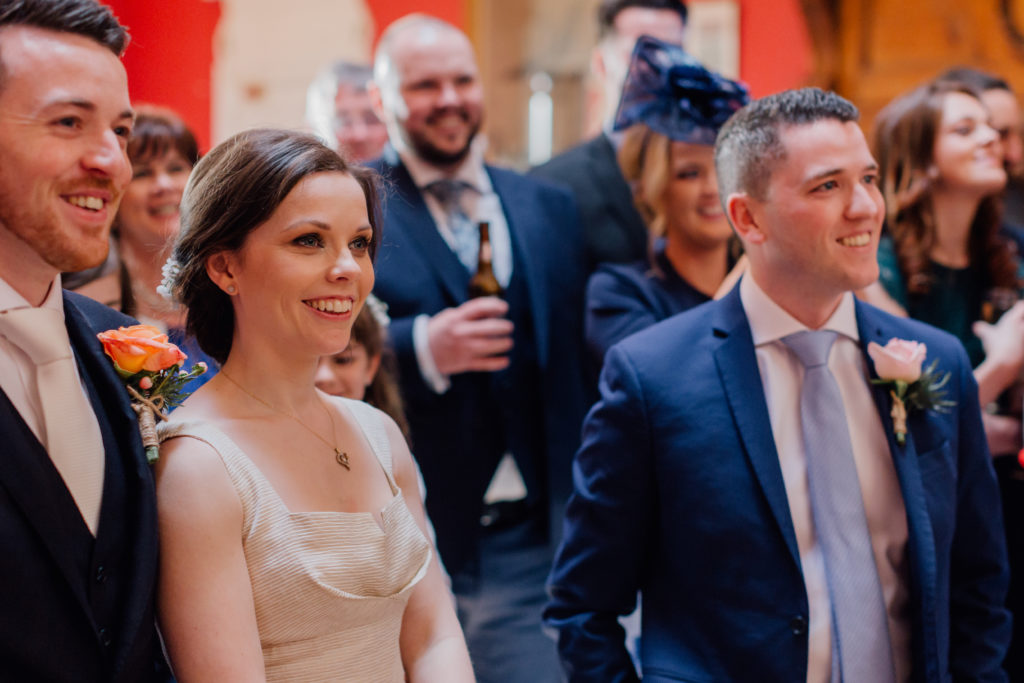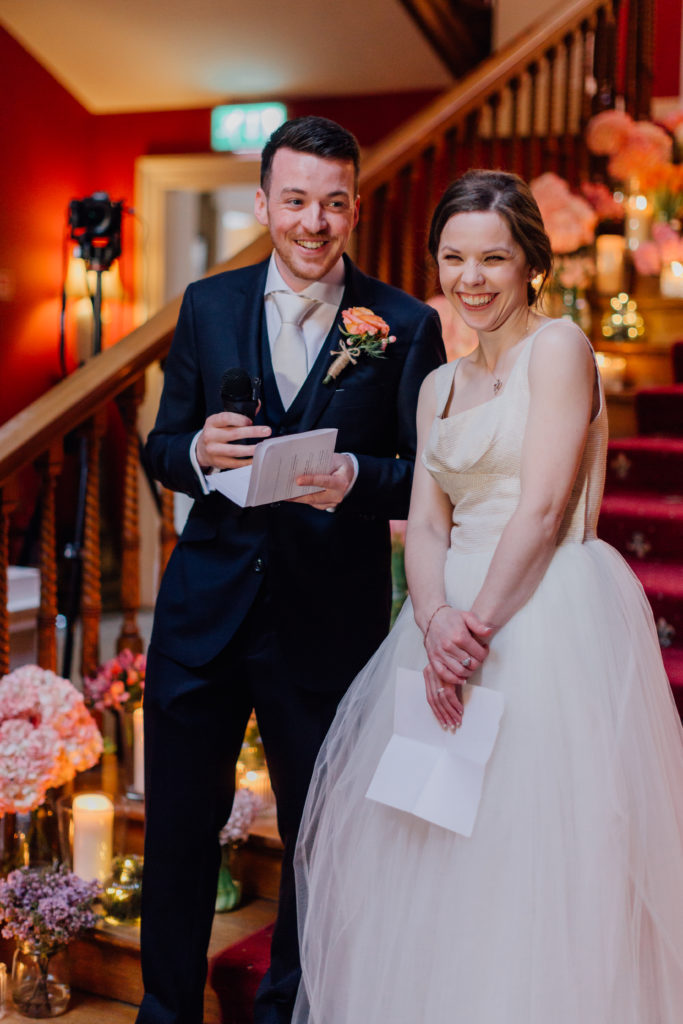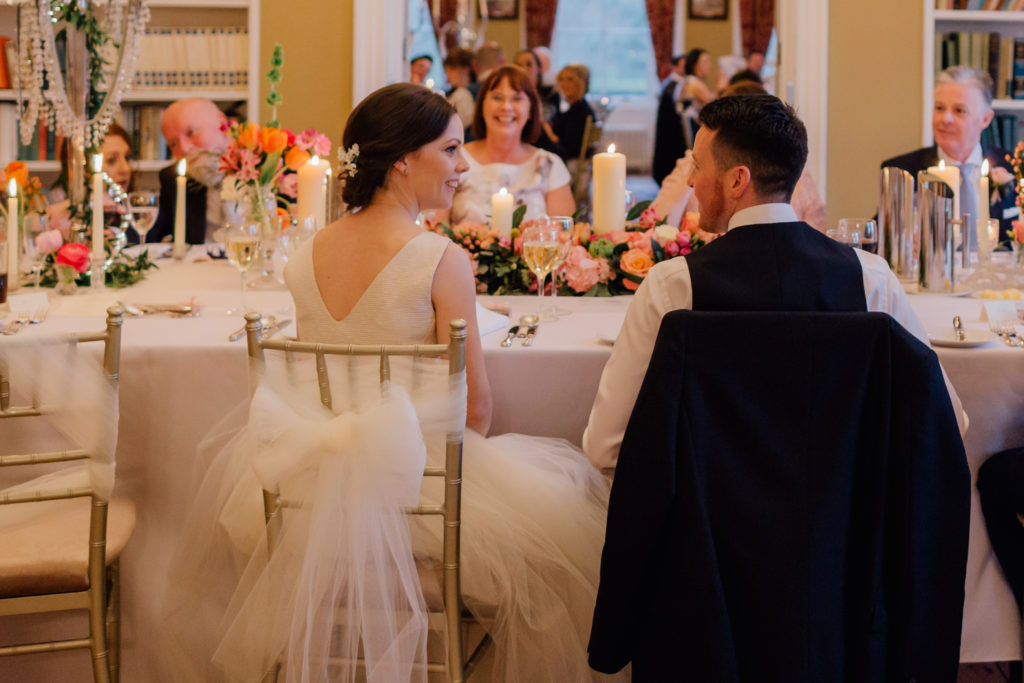 The Bridesmaids
The bridesmaids dress was a gorgeous sky blue, detailed dress from Pamela Scott with an empire waist, the colour looks absolutely amazing. The flower-girl's dress was a sweet pink, lace and tulle dress from Monsoon with a powder pink half cardigan and matching glittery pink shoes. I had a small bridal party and I don't regret it in the slightest!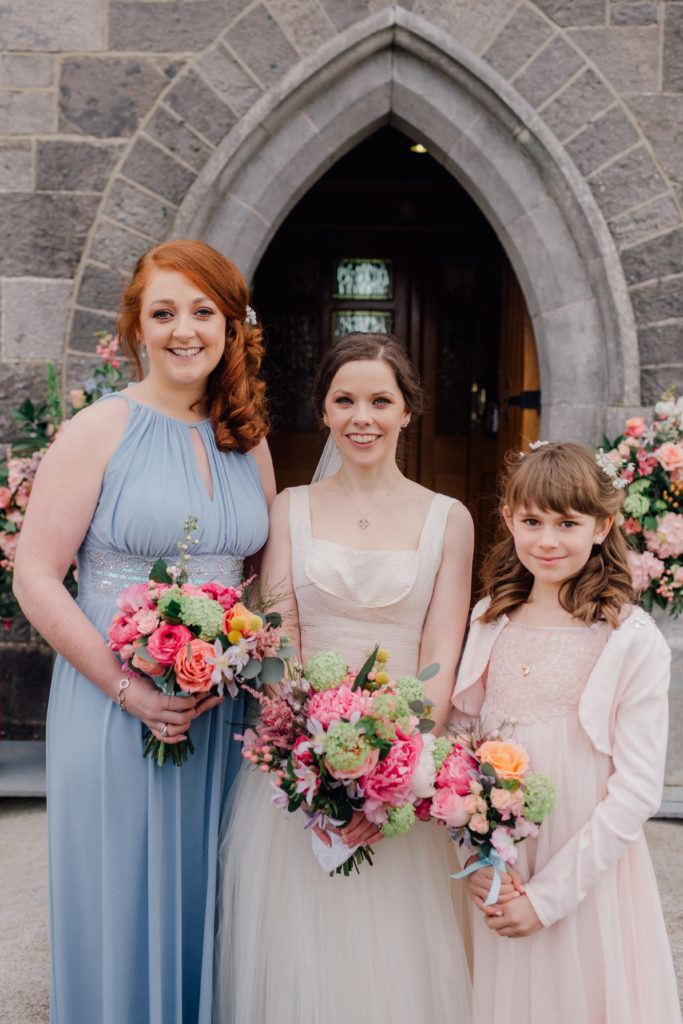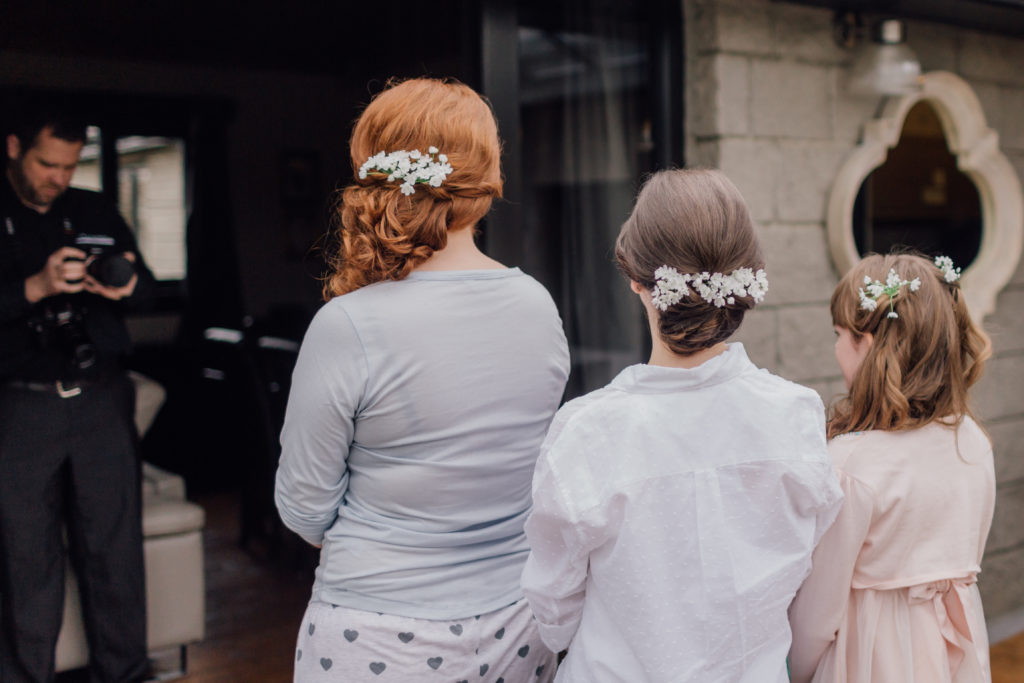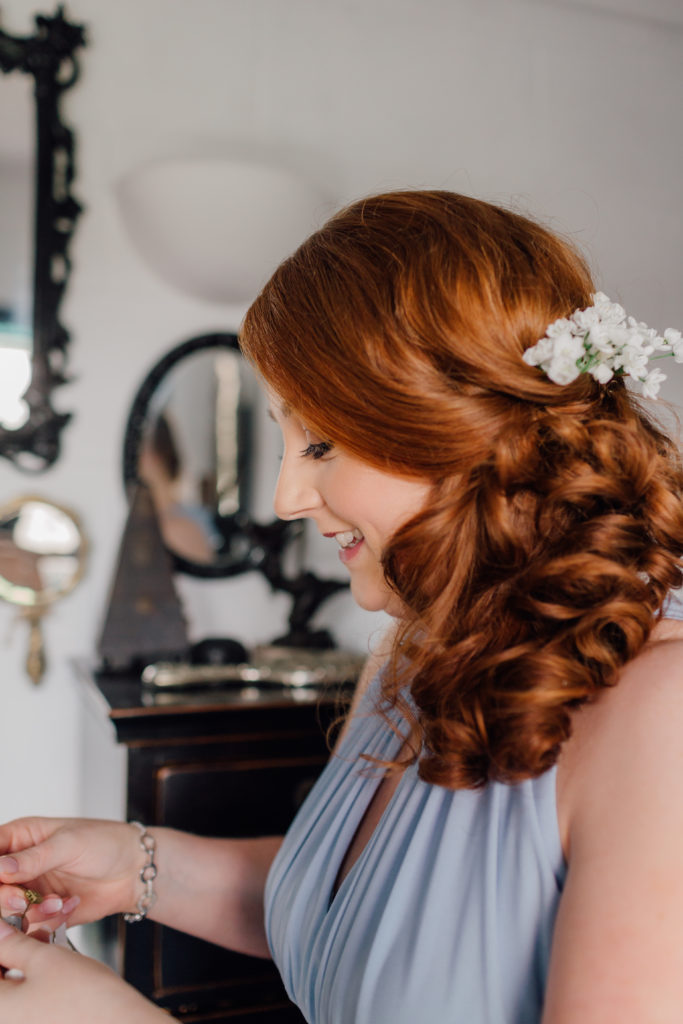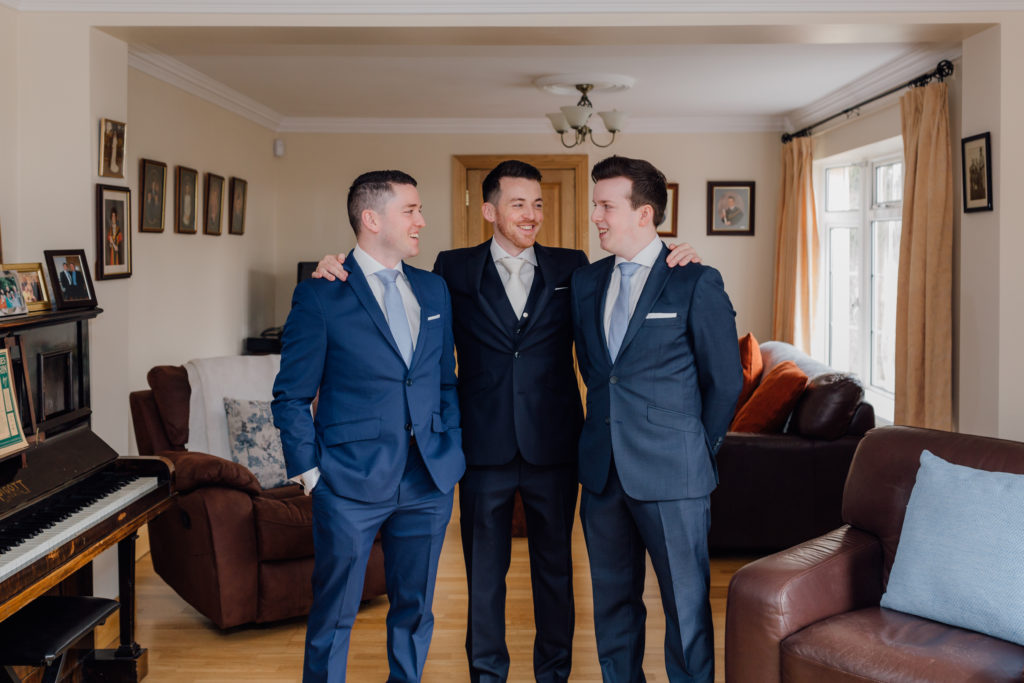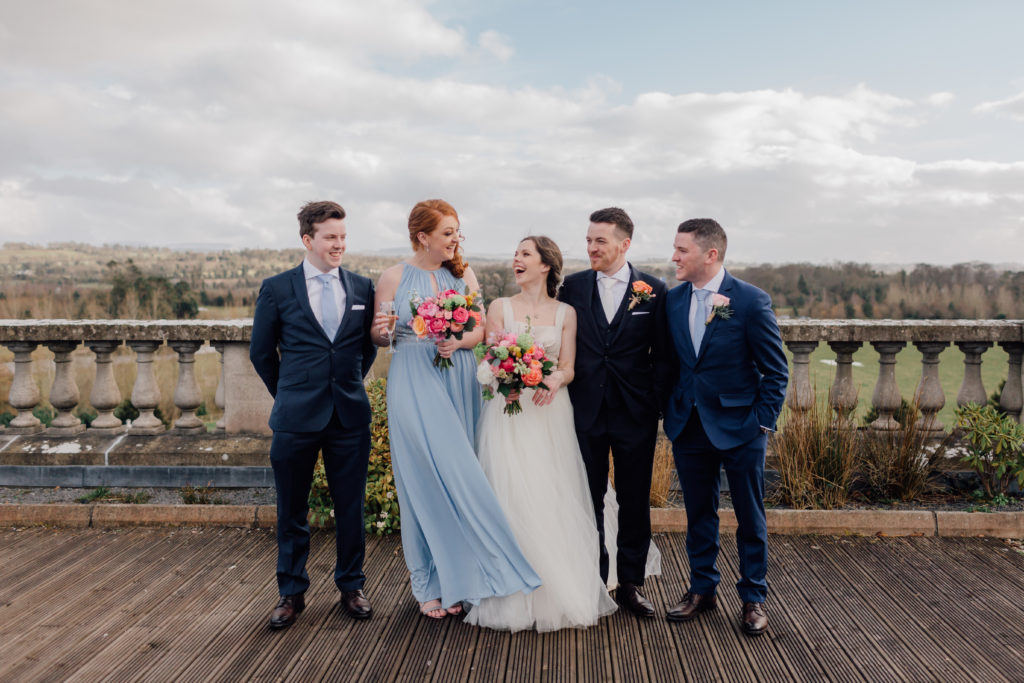 The Best Decision
We got a couple of the guys from The Hit Machine to come in after the meal. Everyone was getting comfortable and sleepy. One of the guys came in and started playing and we all followed him outside to the rest of the guys, and they got everyone jumping around. Between the drums and the fresh air everyone was up and ready to dance all night, they were incredible.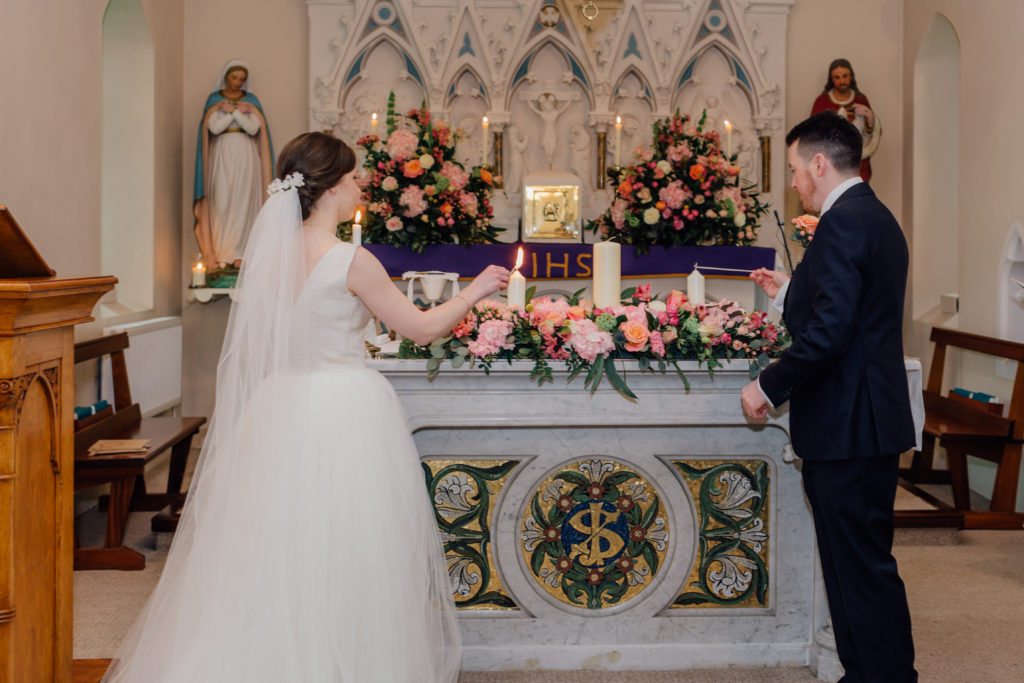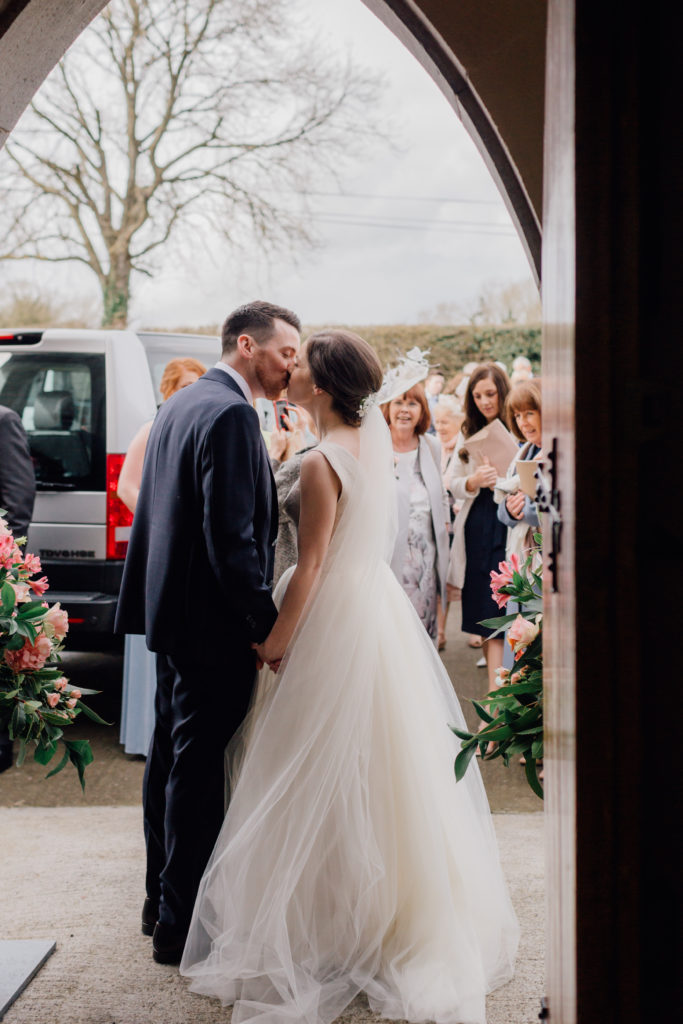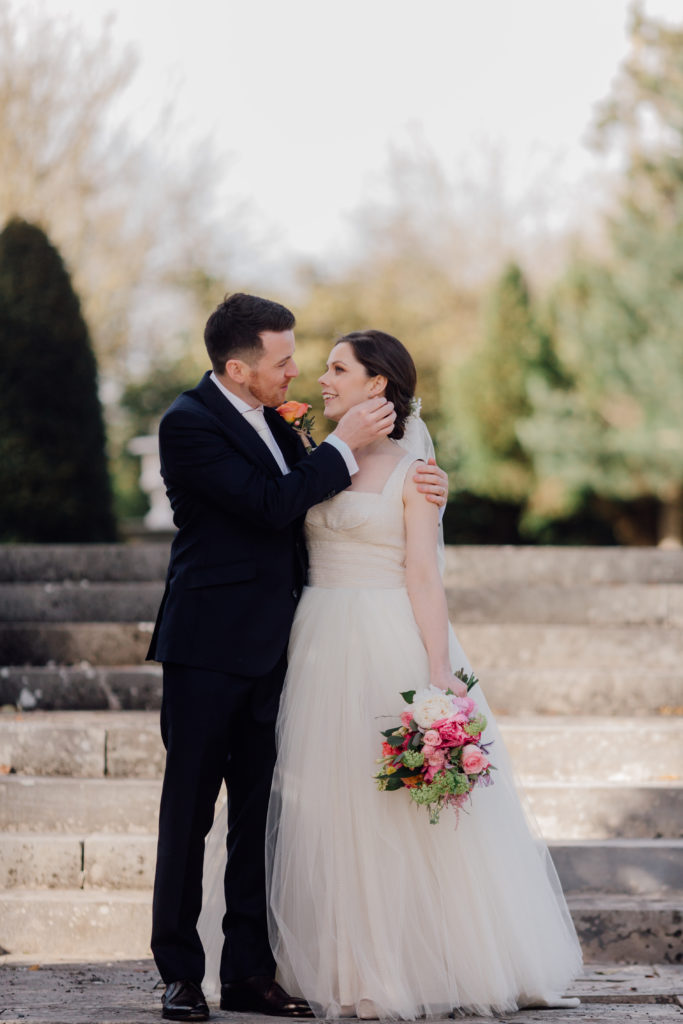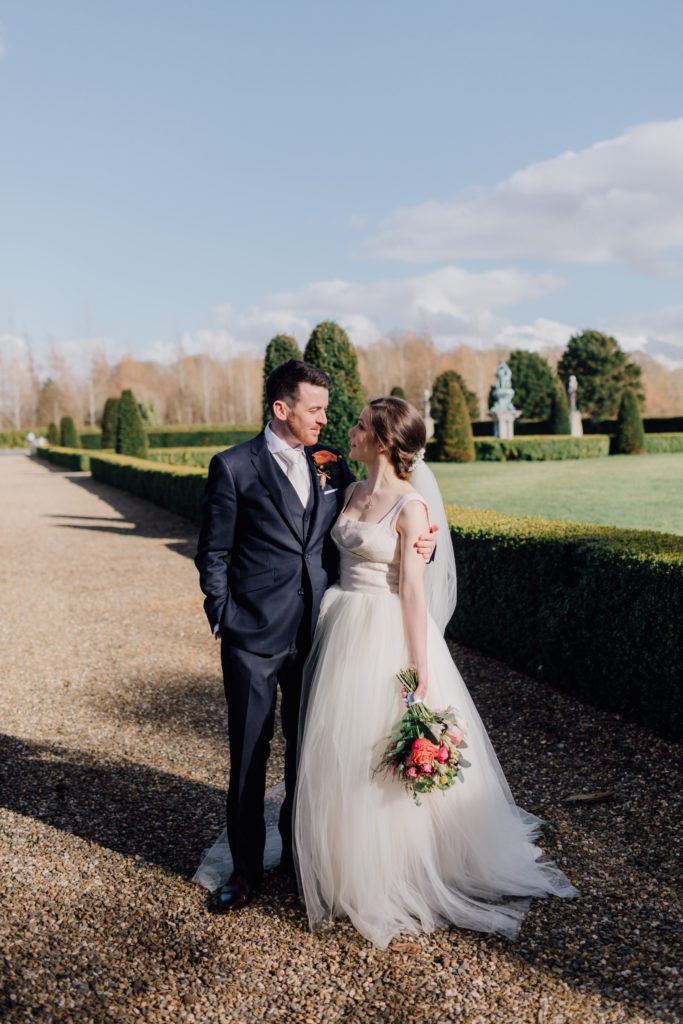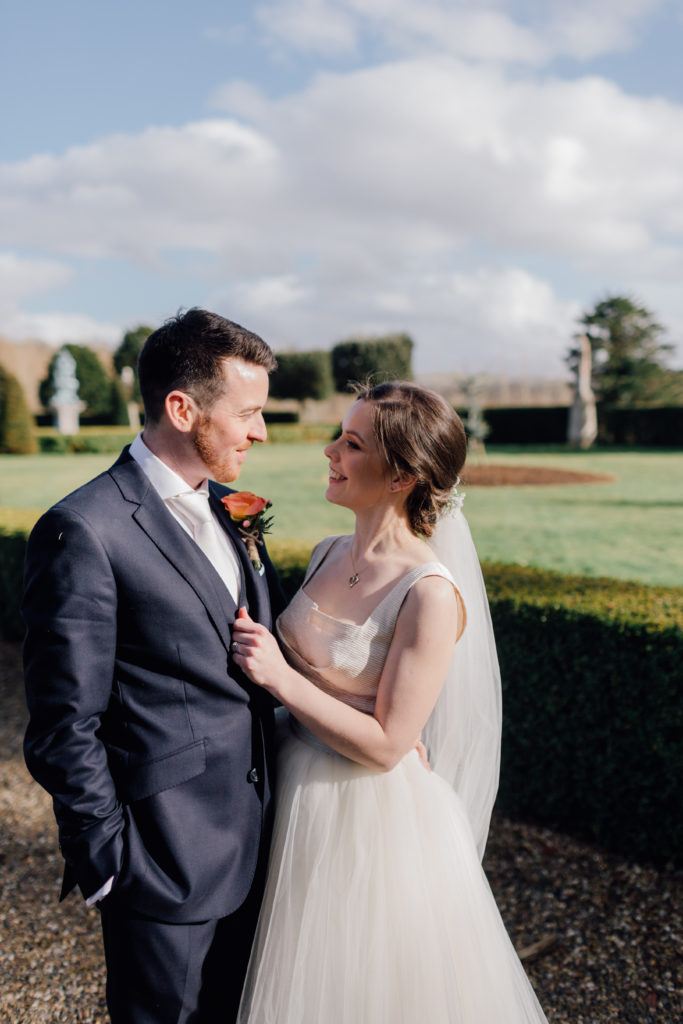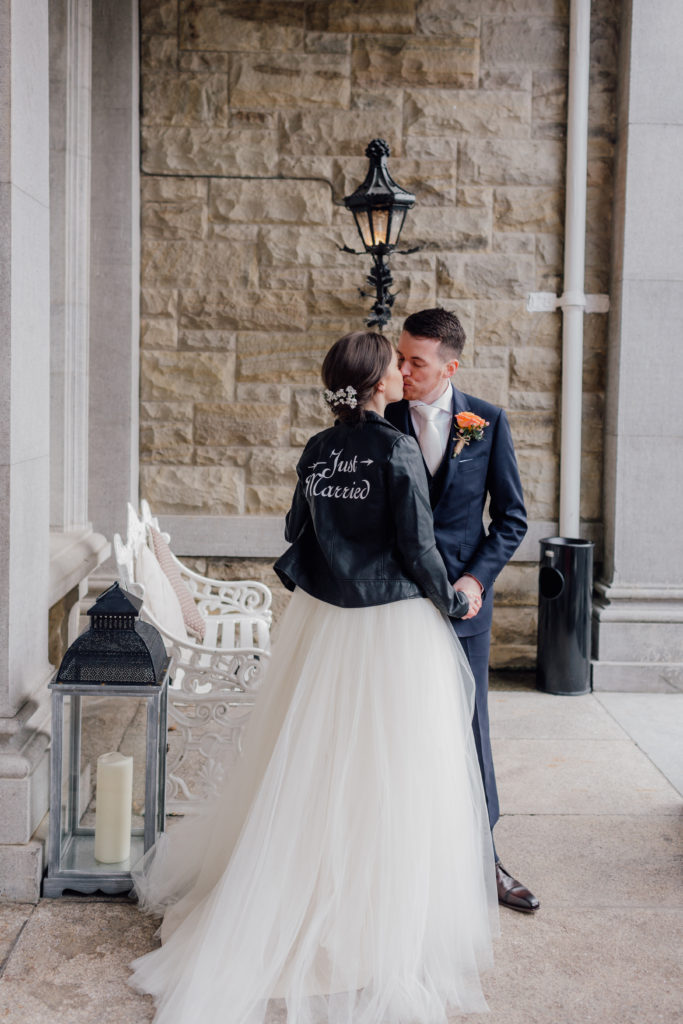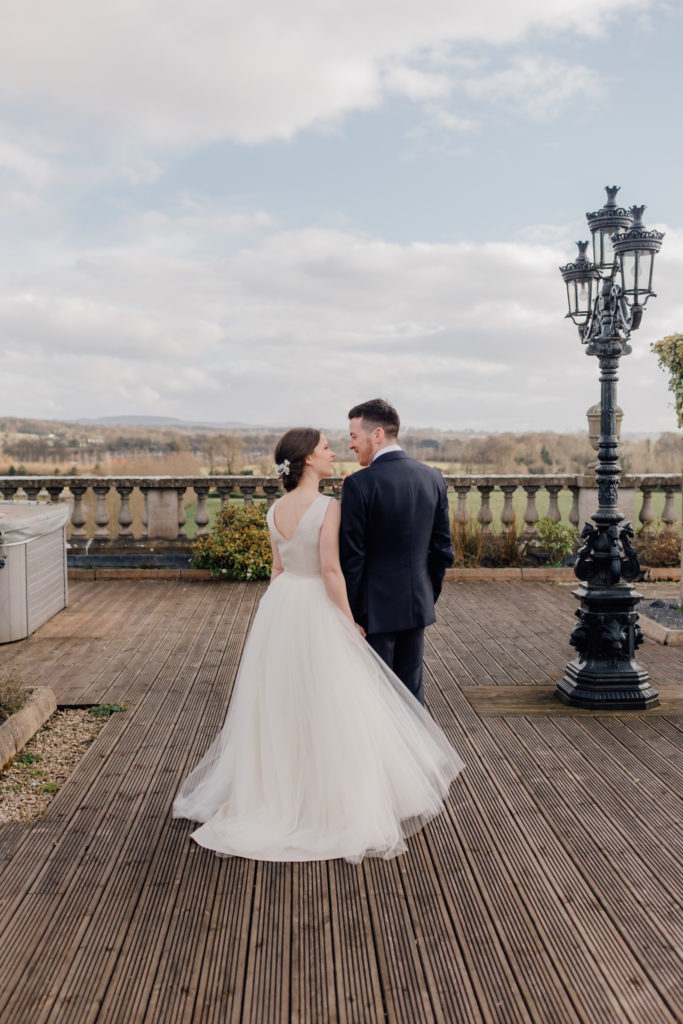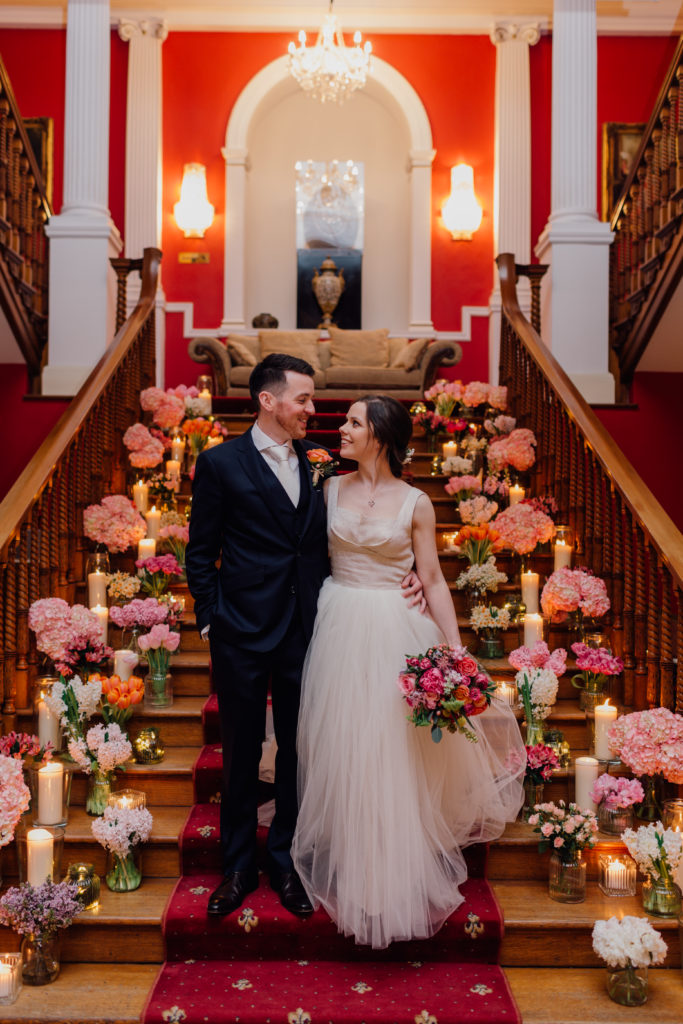 The Worst Decision
Nothing, we planned as best as we could then just went with it on the day and had fun.