Accountant Ailbhe O'Dwyer married Insurance Broker Terry Pierce in breathtaking Puglia, Italy, last September.
Photography: Daniele Pierangeli
The Meeting
We met back in July 2011 after some mutual friends introduced us on a night out and we chatted briefly. In the coming months, our paths crossed on a number of occasions with Terry eventually asking for my number. He then took me on our first date on my 21st birthday. Nearly 10 years later to the day, I got to marry my best friend.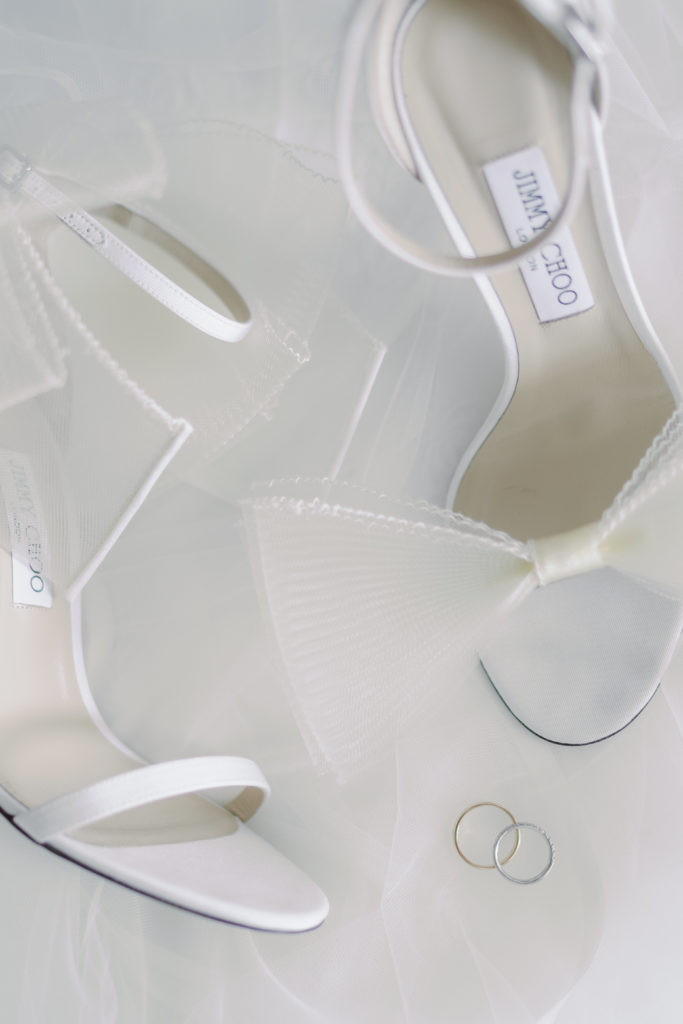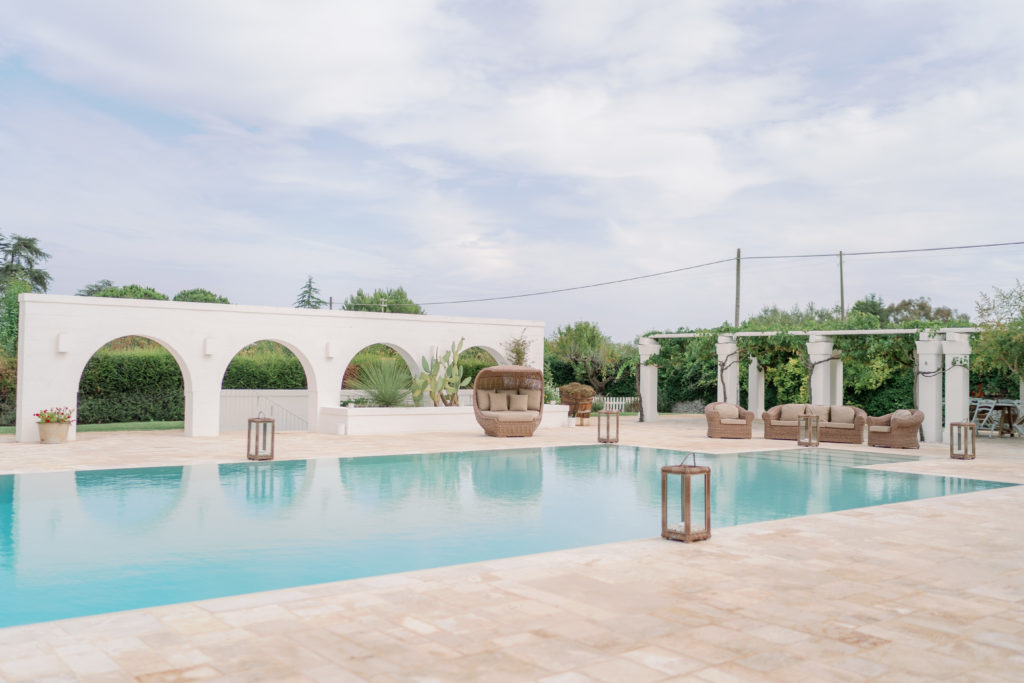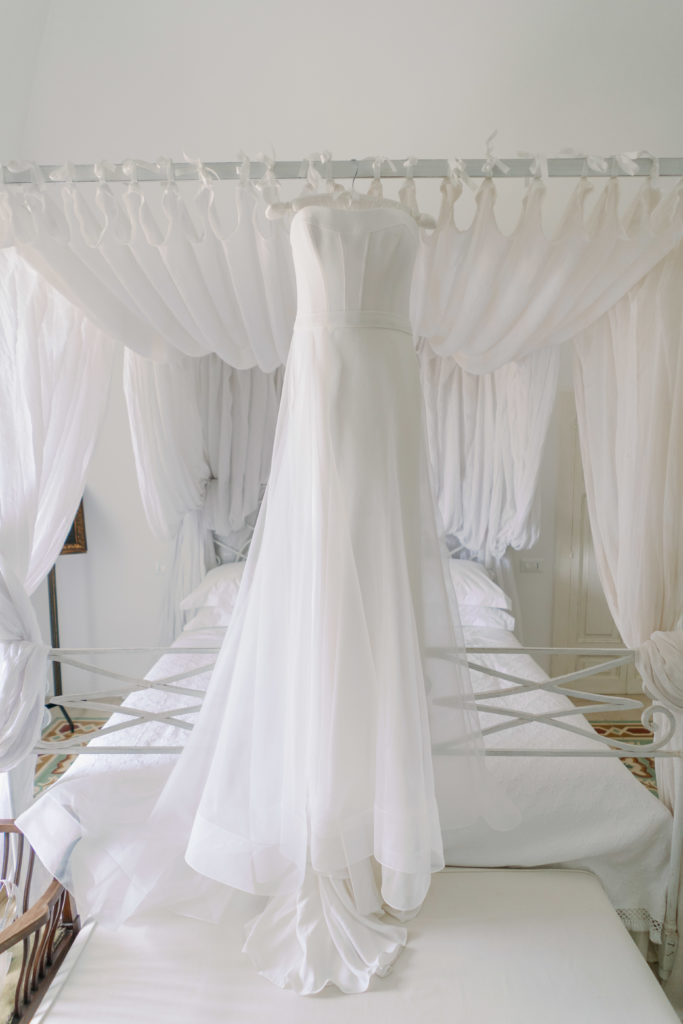 The Proposal
In November 2018, I went to Abu Dhabi with Terry and his family, it was an annual golf trip that Terry and his Dad took each year in aid of the Down Syndrome Centre. This particular year, Terry and I decided to extend our trip and went on to Dubai where we stayed for four nights at the end the holiday. We arrived to the Address Hotel which was so beautiful, our balcony looked onto the amazing swimming pool which overlooked the Dubai marina. We were both tired from a late night the previous night so Terry suggested just going to the bar at the pool for some food. When we arrived down to the bar, Terry started walking towards an isolated table for two in the middle of the pool. I thought he was trying to embarrass me but before I knew it he was down on one knee and the whole place started clapping with a photographer there to capture the moment. The cutest part was that he proposed using my granny's engagement ring, how he kept that hidden from me throughout the first week of the holiday I will never know!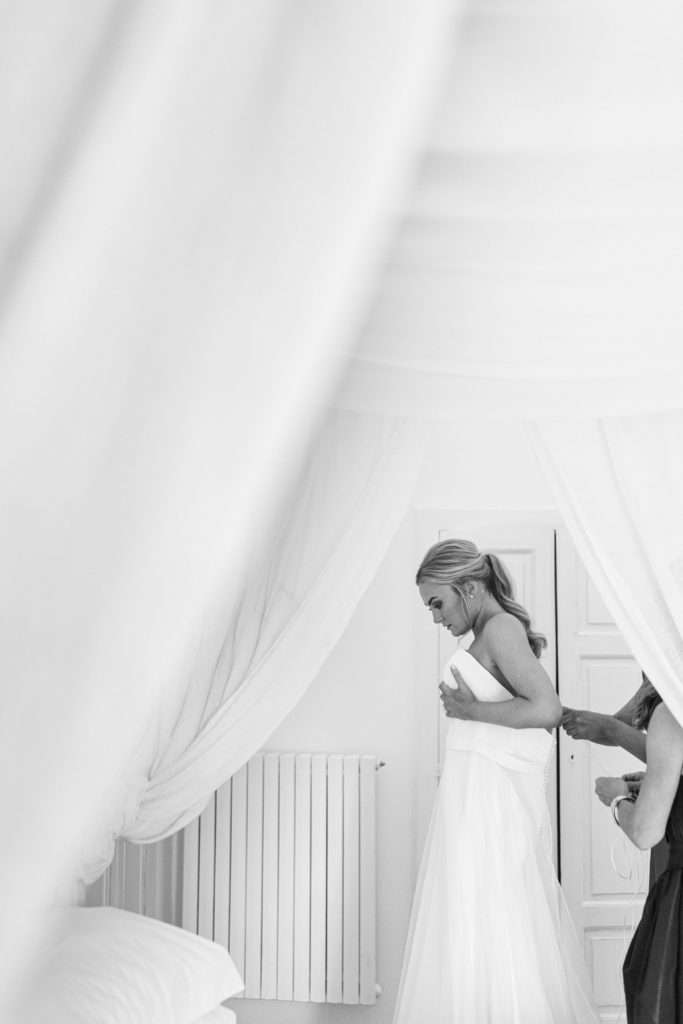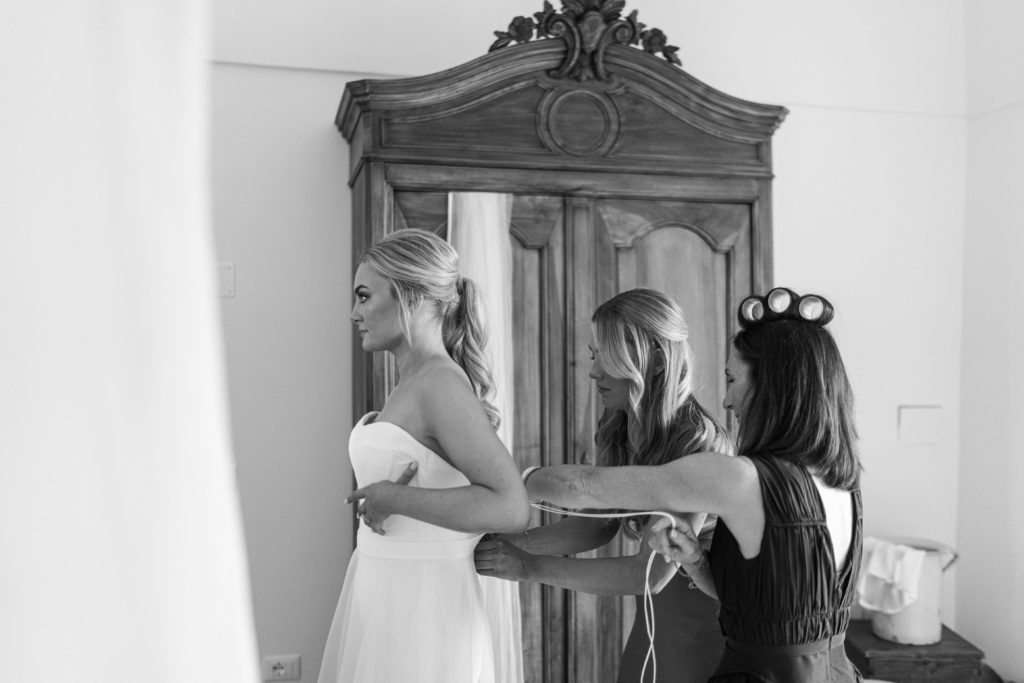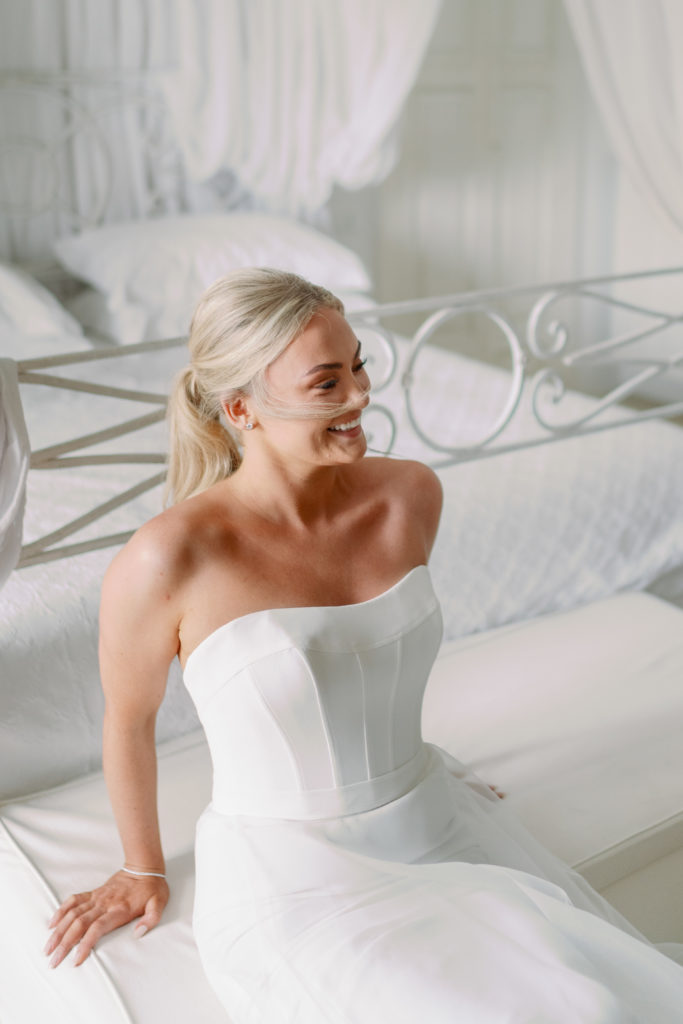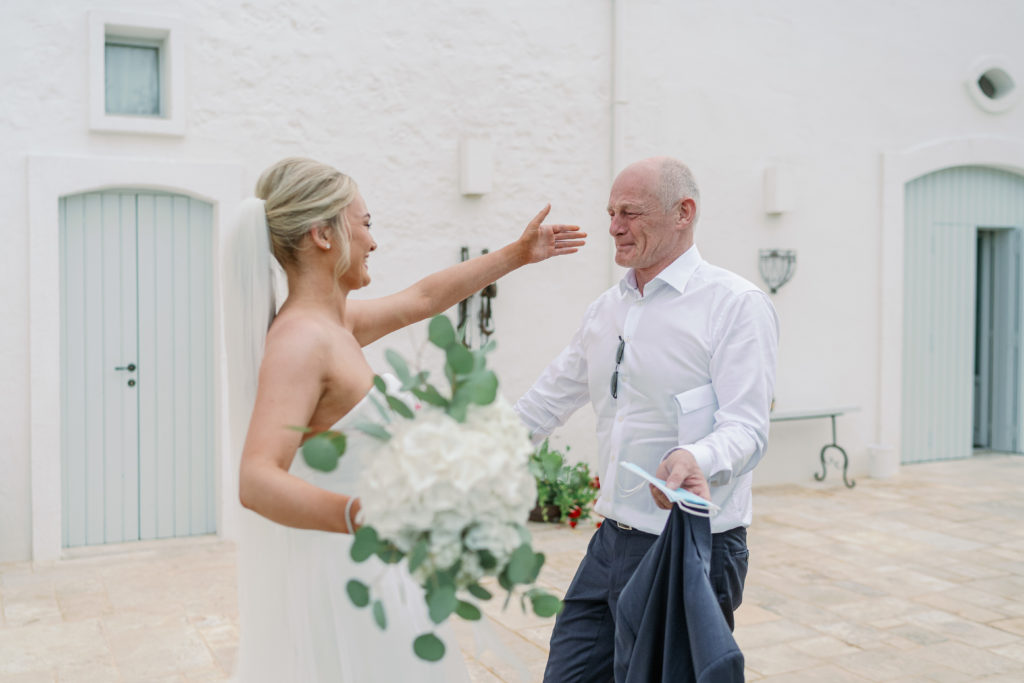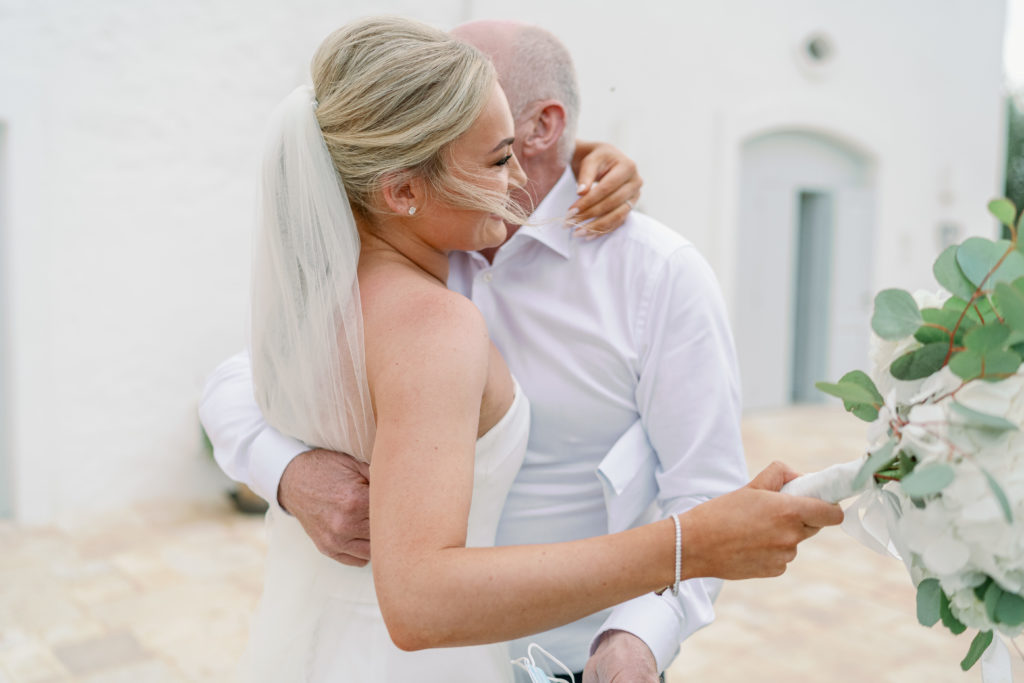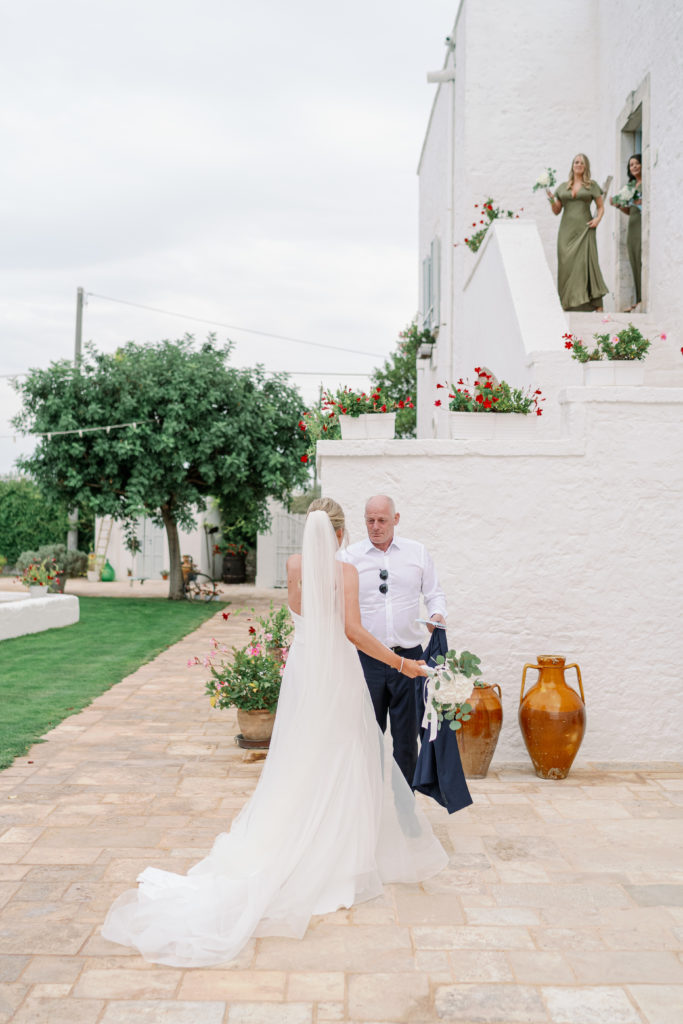 The Beauty Prep
I didn't make any drastic changes to my day to day skincare routine, I continued with a regime of Recherche Biologique products. I also attended Dr. Altona Meyers in Facial Rejuve Clinic for some treatments such as facial peels, micro-needling and profhilo to ensure my skin was as glowing and plump as possible on the day. I had my brows regularly shaped and tinted in the lead up to the wedding so that I was happy with the shape and color on both the day, and the time spent away before and after the wedding. I made a plan with my hairdresser Shauna from Wildflower Studio in Dublin well over a year before the wedding to ensure my color was exactly what I wanted and I had a number of treatments in the months leading up so that my hair was as healthy as possible. Shauna flew over to do our hair on the day which was amazing as we had already gone through exactly what I wanted on a few occasions so it was smooth sailing the morning of the wedding. I went for one of my all-time favourite scents, Tom Ford Soleil Blanc. It instantly makes me think of summer days filled with sun and now it will forever remind me of our magical day in Puglia, Italy.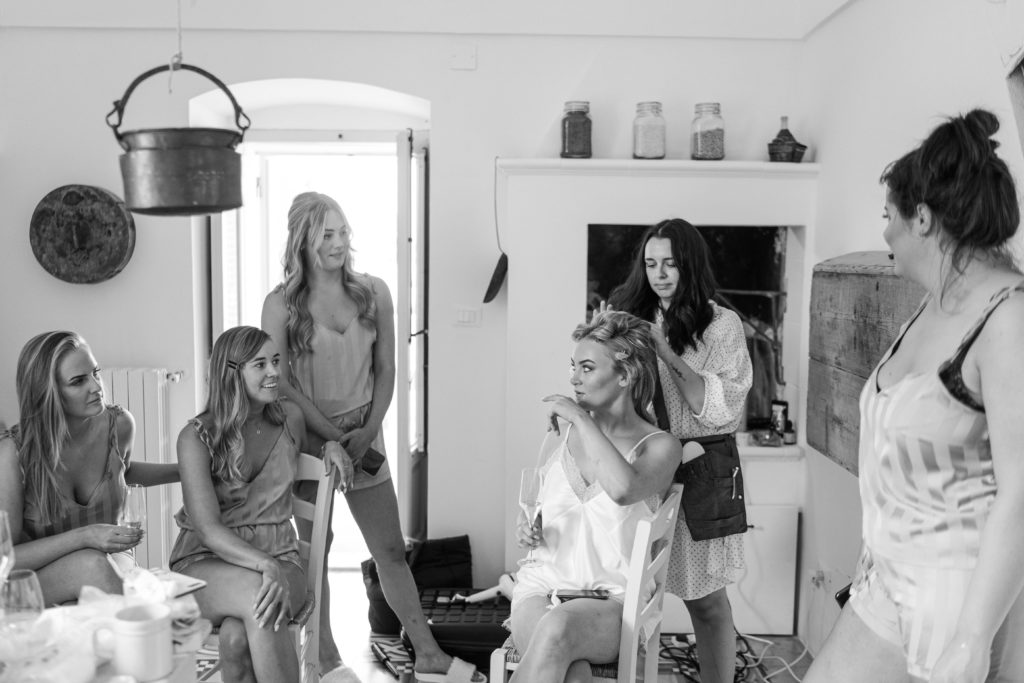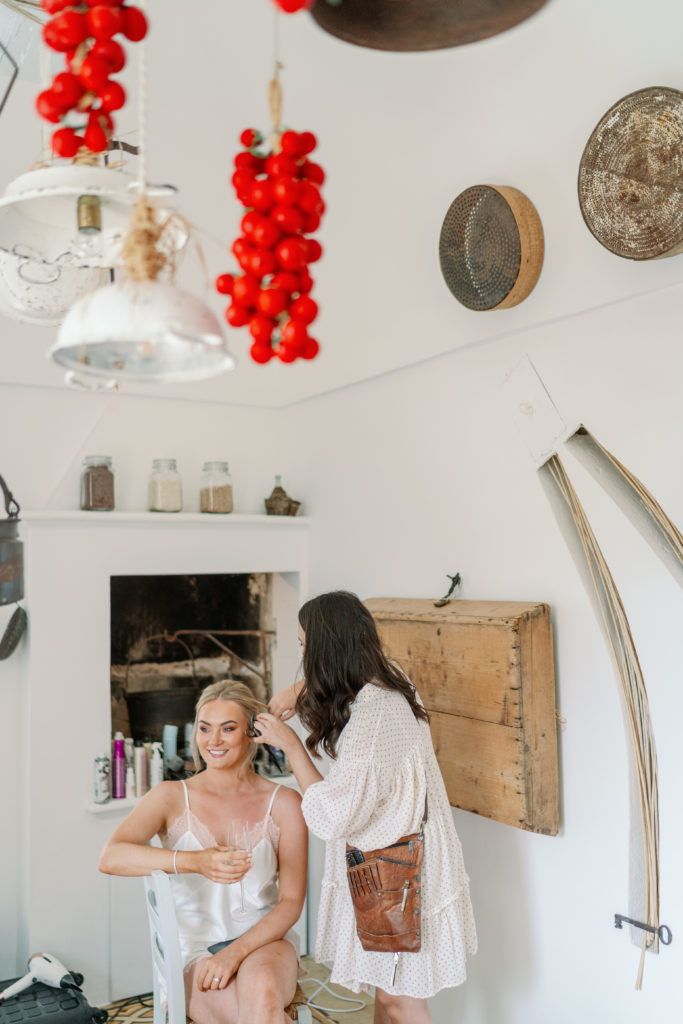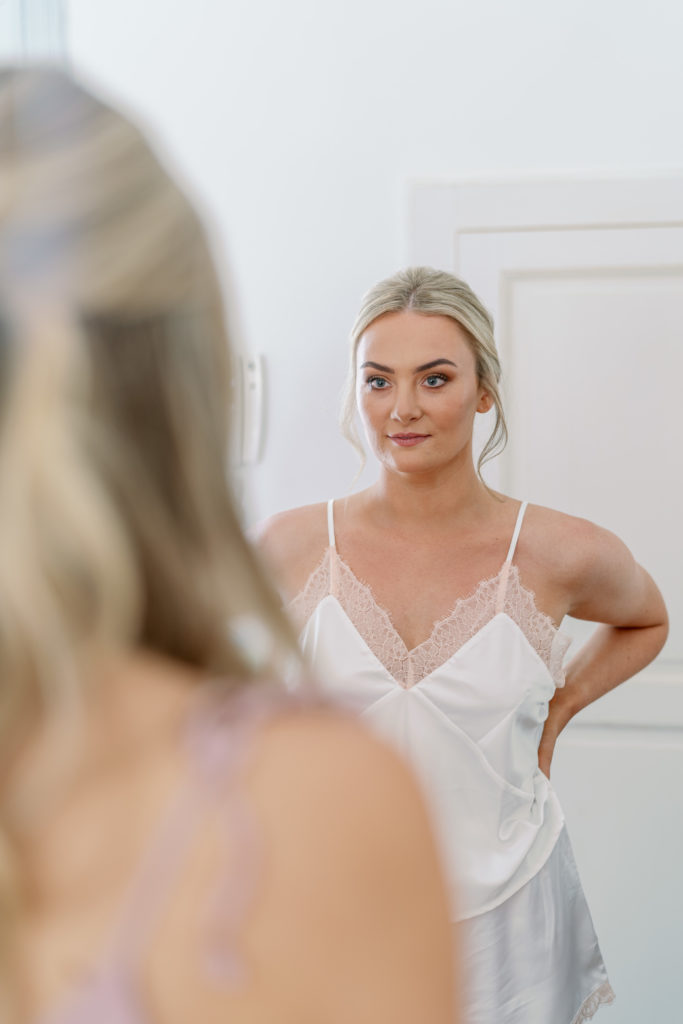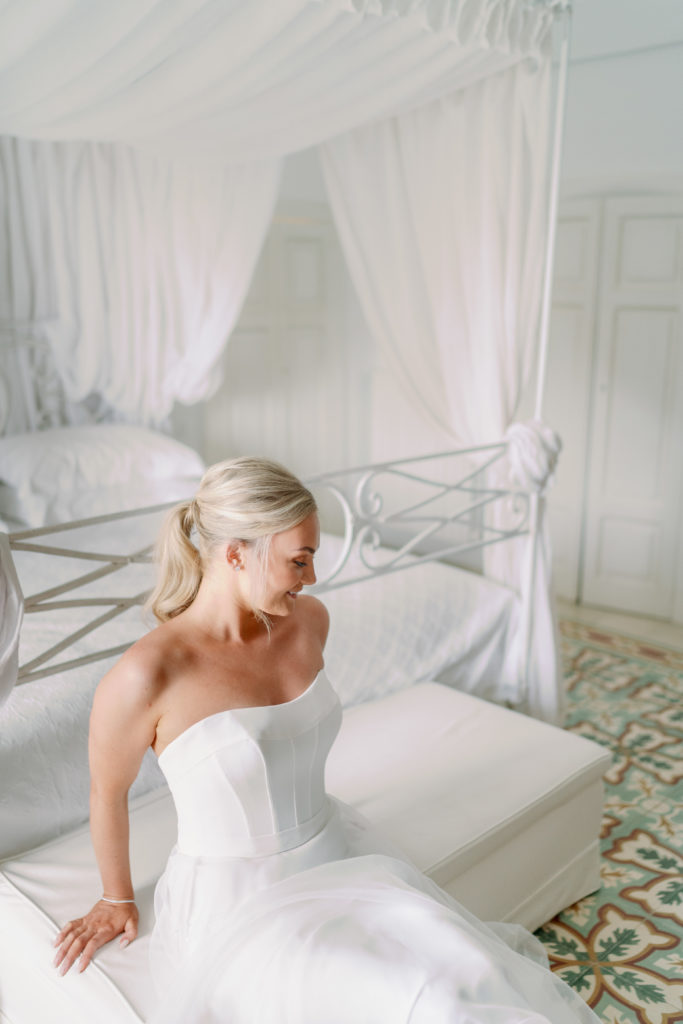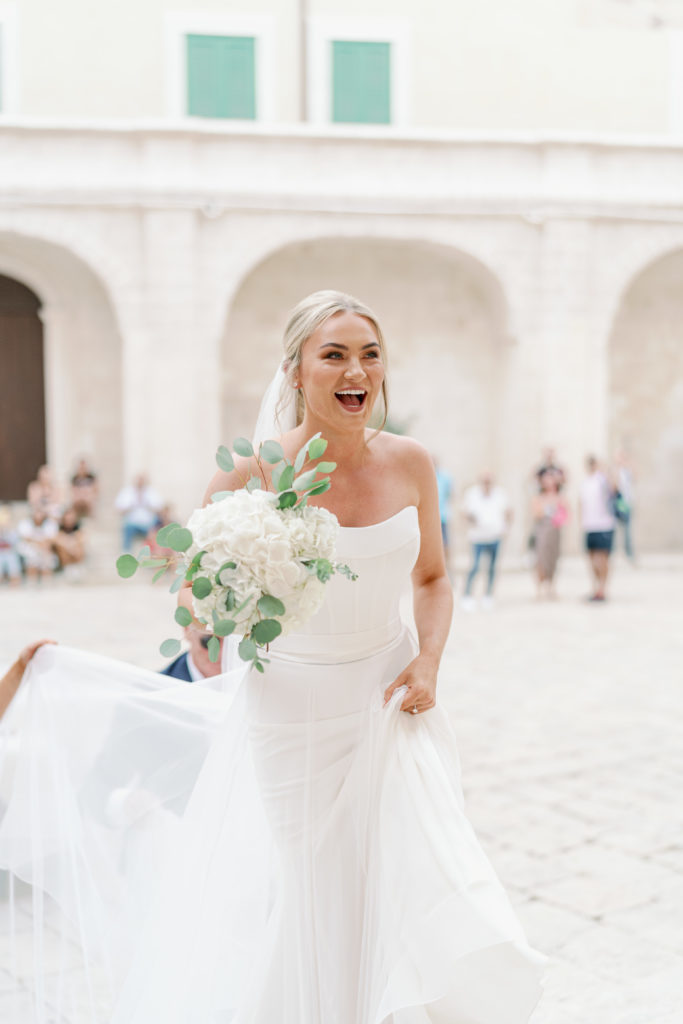 The Dress
I had no idea where to even begin with the dress shopping as I really had no clue what kind of dress I wanted. I knew one thing for sure, that my mum and sister would be the only people there for the dress shopping as I trusted their taste and knew they would not be scared to hold back their opinions - good or bad! We went to a number of different shops around Ireland and I found numerous different dresses that I liked but nothing that really jumped out as the one. One of my last appointments I had was with Sharon Hoey where I found a Suzanne Neville dress that we all fell in love with. After a couple more appointments in different places, I went back to Sharon Hoey for a second appointment and to try the dress on again. I was still obsessed and knew it was very me, Sharon was so helpful and came up with a gorgeous design for an overskirt that I could wear for the ceremony part of the day. From my first appointment to my last fitting, I had the most gorgeous experience in Sharon Hoey.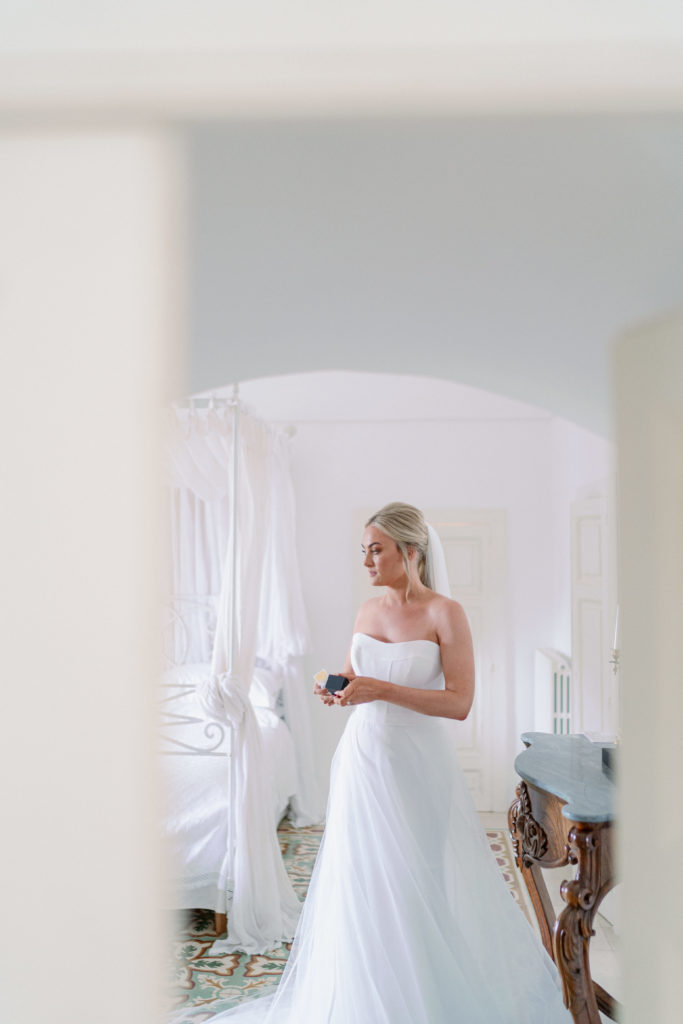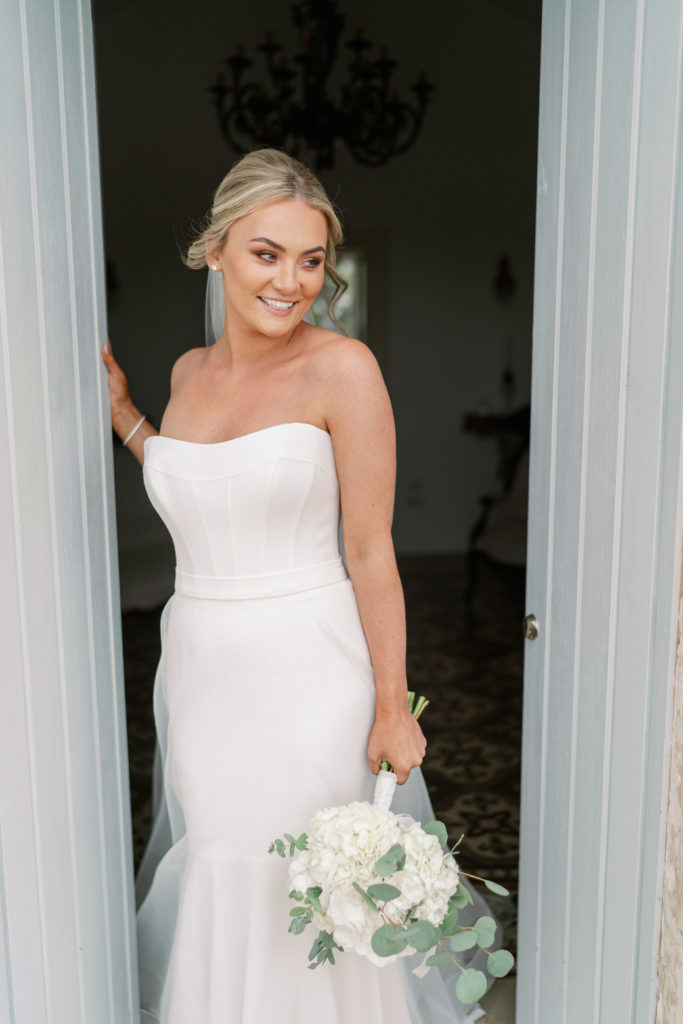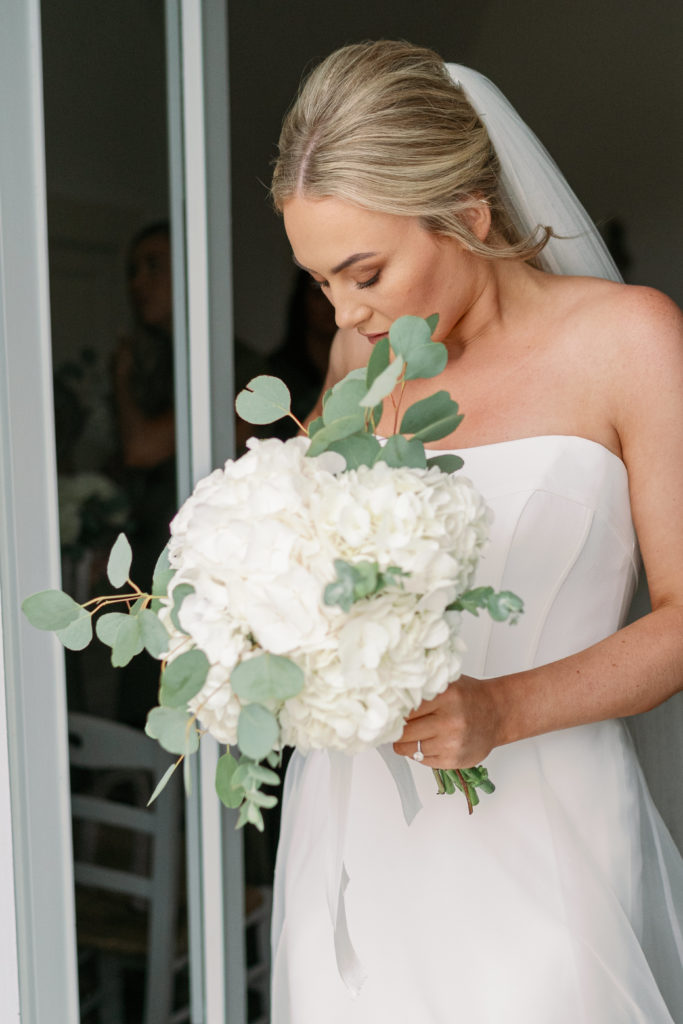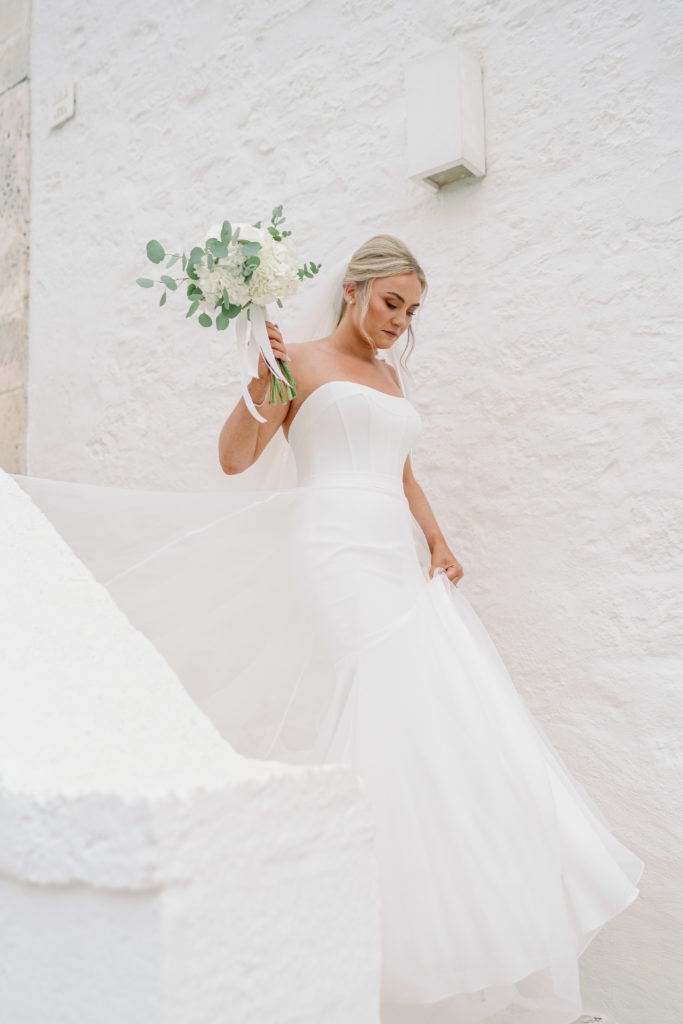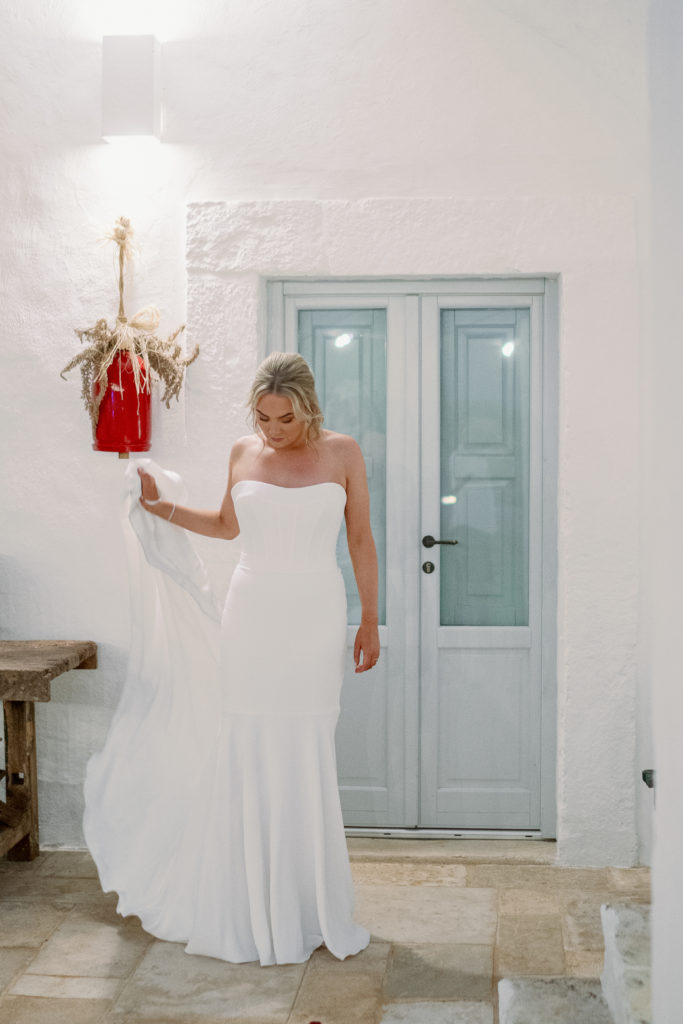 The Venue
We were very much torn between having our wedding in Ireland or abroad, Terry was much more in favor of an abroad wedding than I was. He got his way in the end and we decided to start planning our wedding in Italy. The previous summer, we had attended our friends' wedding in the Puglia region in the South of Italy and I fell in love with the area. It was full of whitewashed towns with miles and miles of Mediterranean coastline, not to mention the delicious Puglian wine and food. About five months after the engagement, both our families headed over to Puglia to explore some venues that we had shortlisted. Masseria Lamacerese stood out to us the most, it was an old converted farmhouse that was renovated to an impeccable standard with no detail missed, from the stunning surrounding gardens which were idyllic for an outdoor reception, to the wood fire pizza oven and the swimming pools which would be perfect for our day two celebrations. The venue was also only a 15 minute drive from the town of Monopoli where we held our ceremony in the breathtaking Cattedrale Maria Santissima della Madia. Although we had to delay our wedding a year due to Covid19, I would not have changed a thing.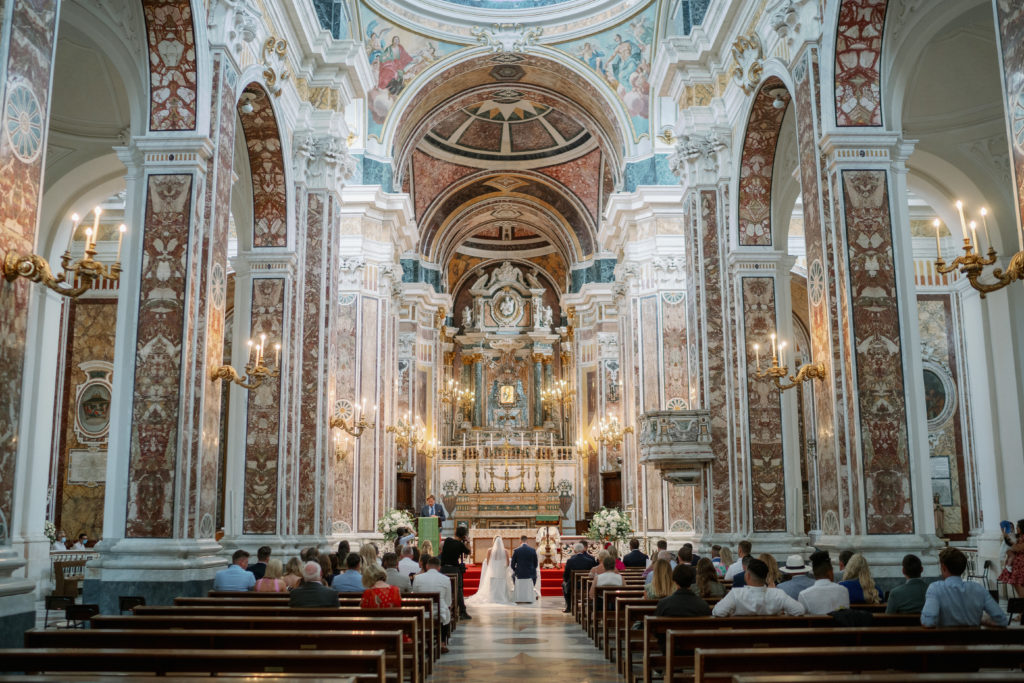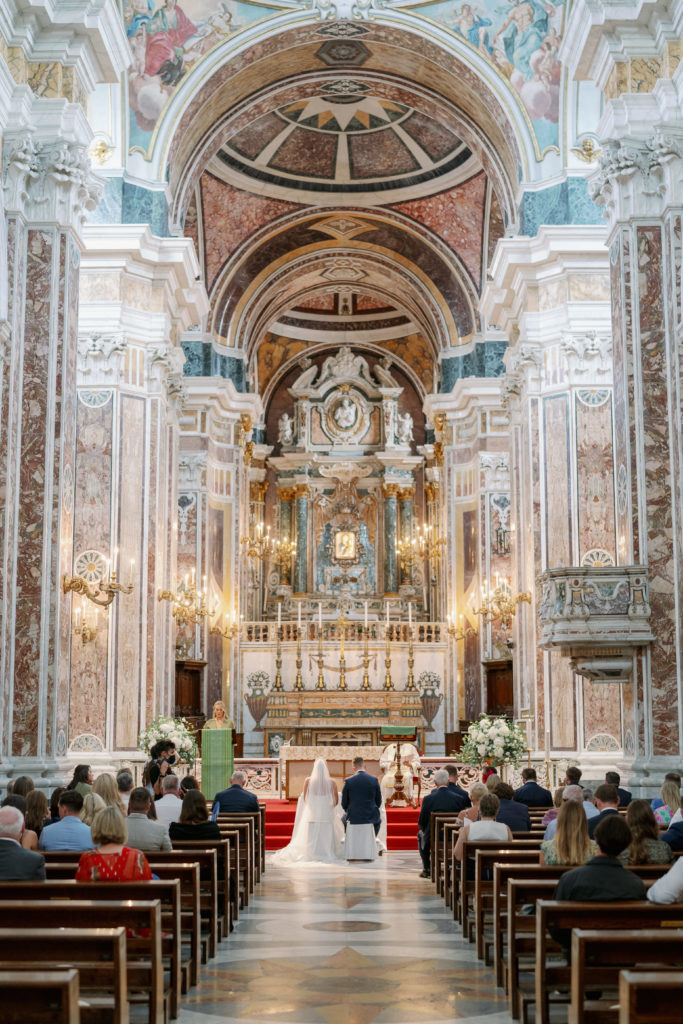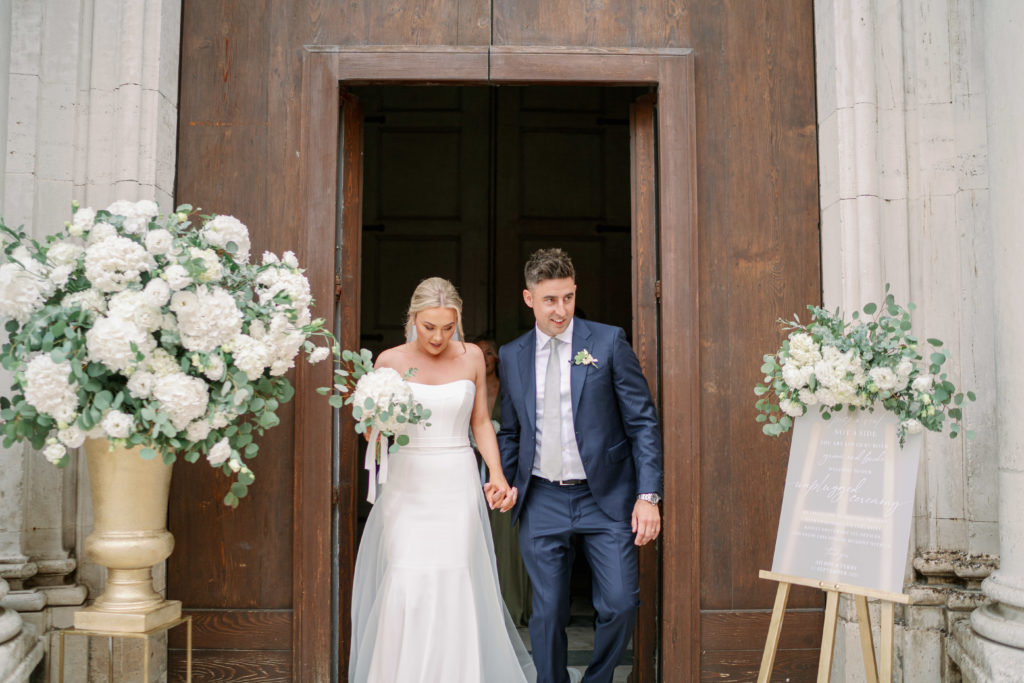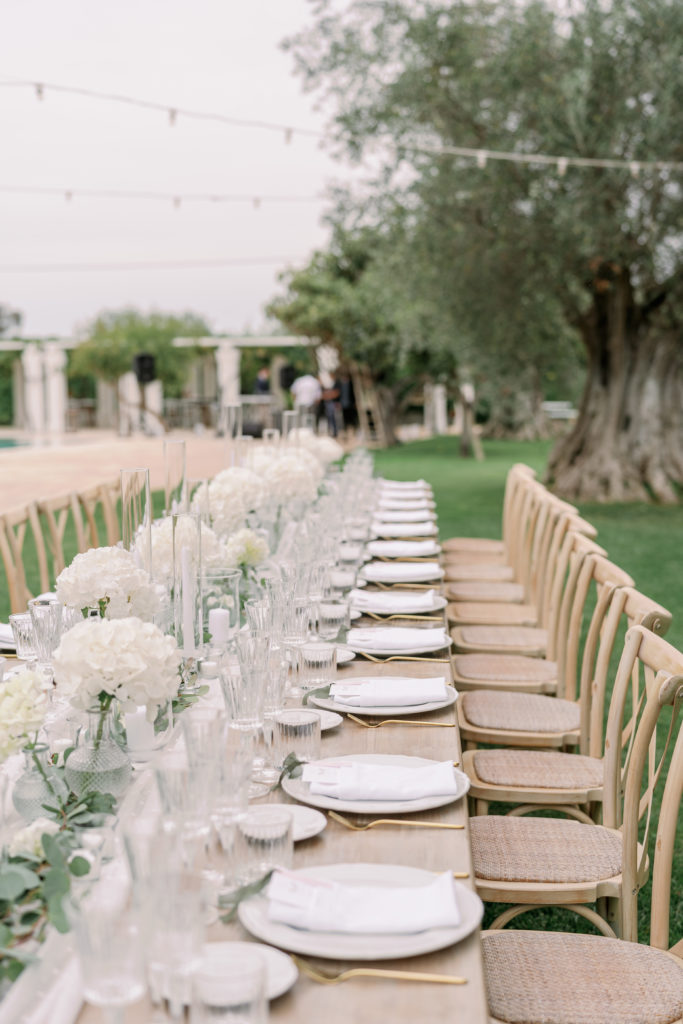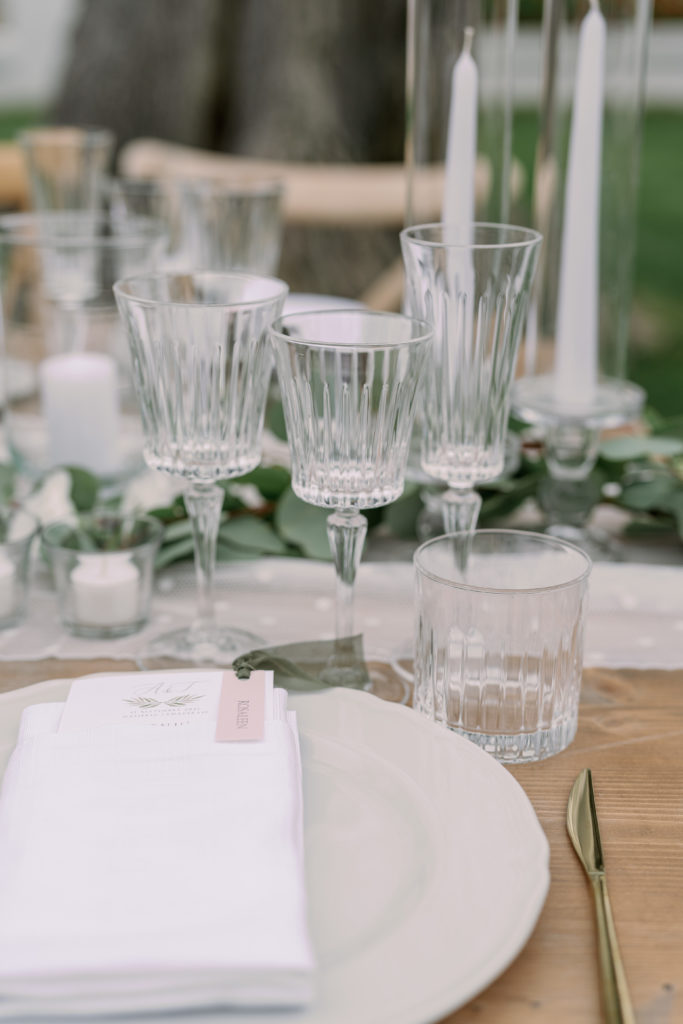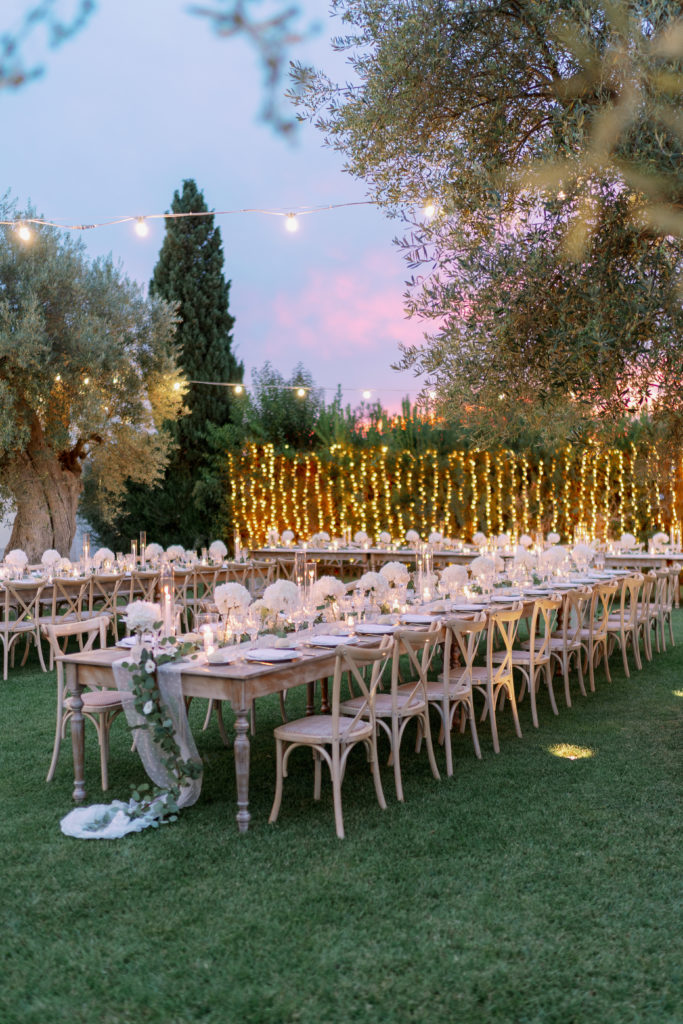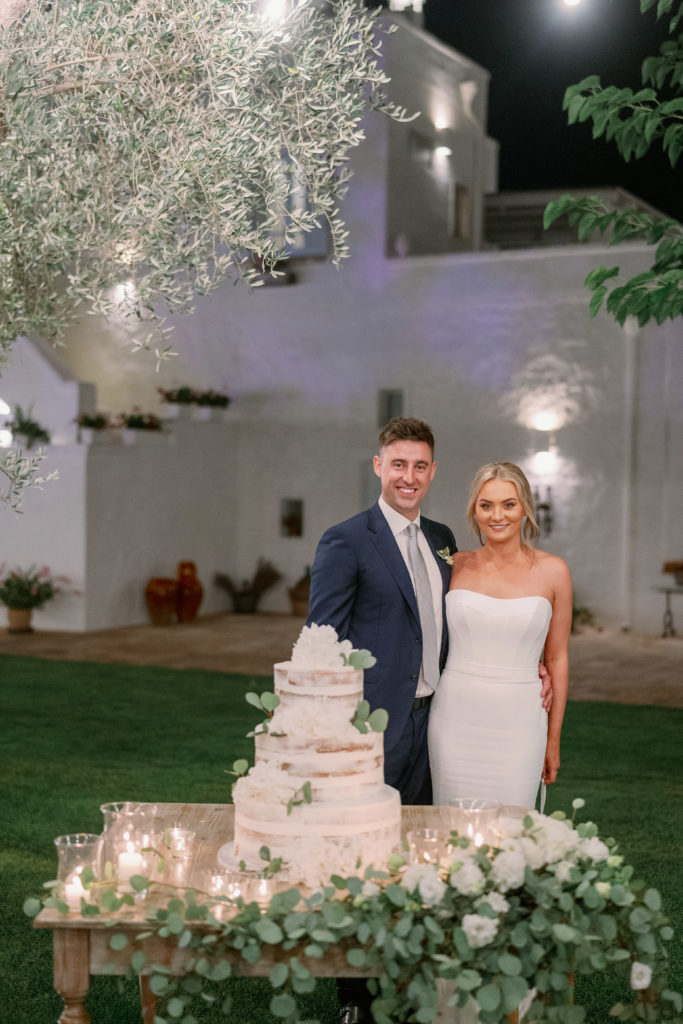 The Entertainment
Music was my priority out of everything on the day as it plays such a big part in our day to day lives. As the Italian churches are very strict in terms of what music is allowed to be played, we decided to use the cathedral's twelve person choir, violinist and organ player for our ceremony music. For our drinks reception at the venue, we had string quartet called Quartetto Gershwin who played a mixture of both classical and modern songs. During the dinner, we had DJ Ed Kandi banging out the beats to make sure the party was started early in the evening. Following the dinner, Truly Medley Deeply performed, these are a UK based band whose unique idea is to take the best parts of songs and condense them into medleys – everybody was up singing and dancing to our favourite nineties beats. To end the night, we had we had a band called Who Killed The DJ come and play. They are a group of four guys from Spain who play the bongo drums, electric sax, electric violin and DJ – they were incredible and our guests did not leave the dancefloor all night.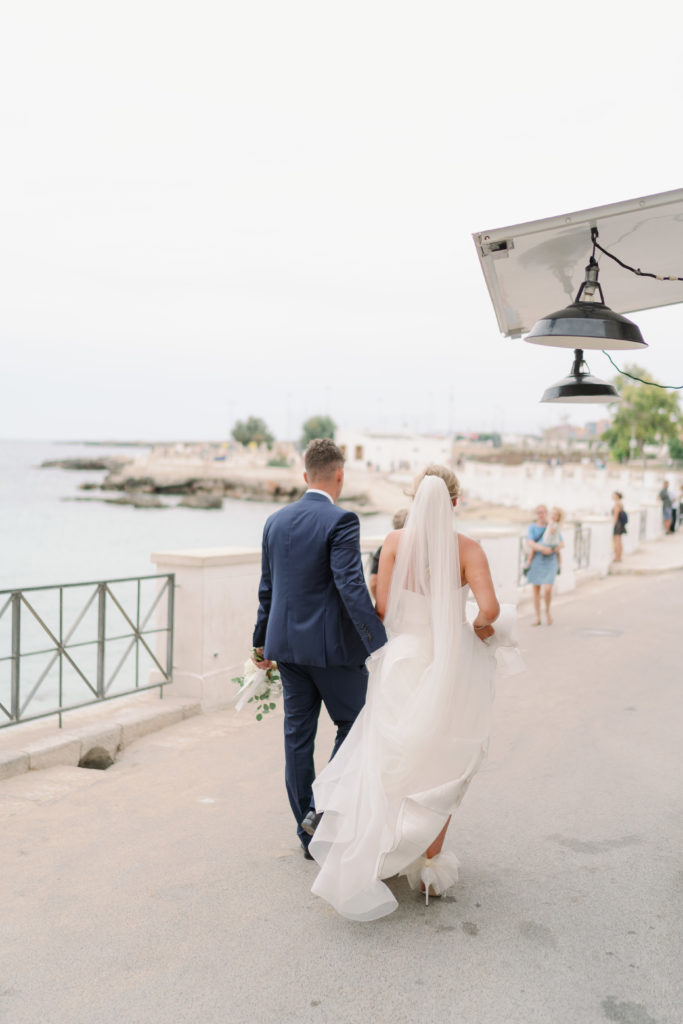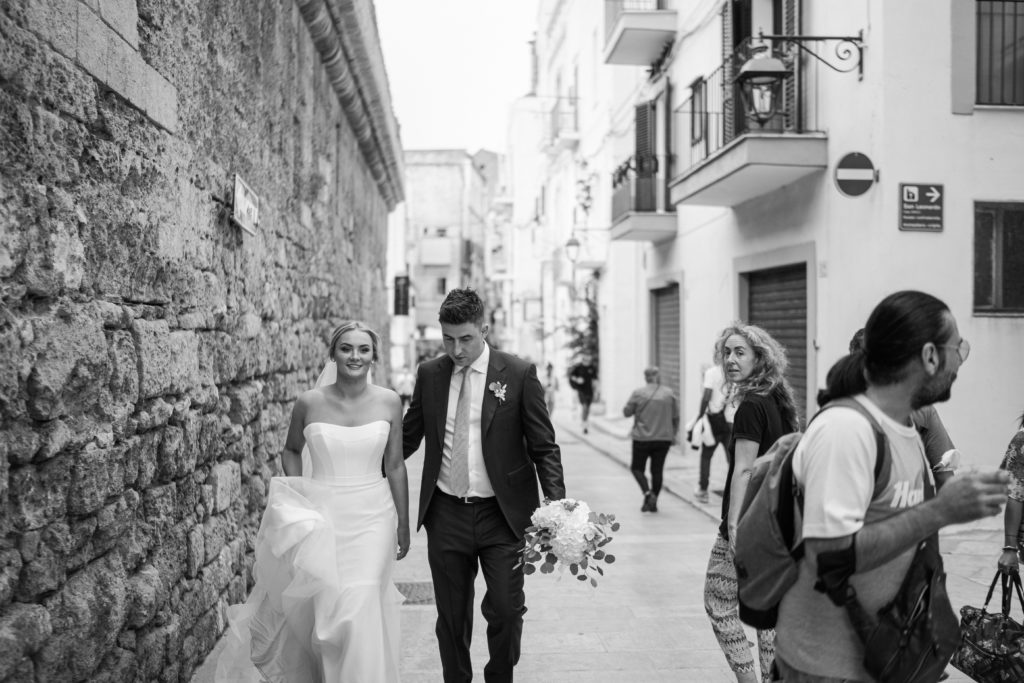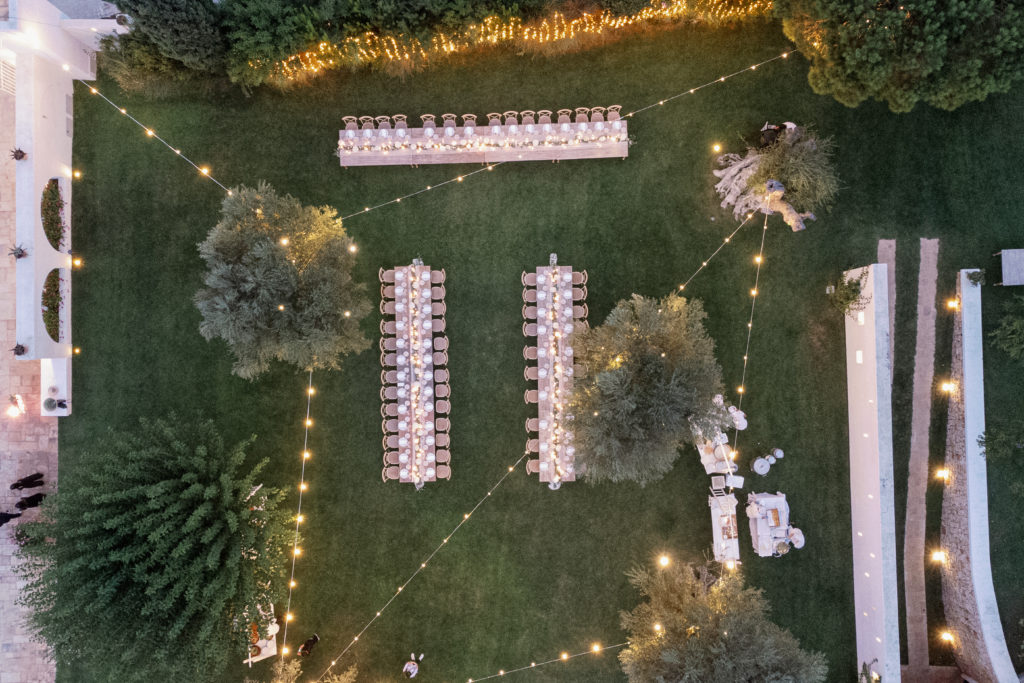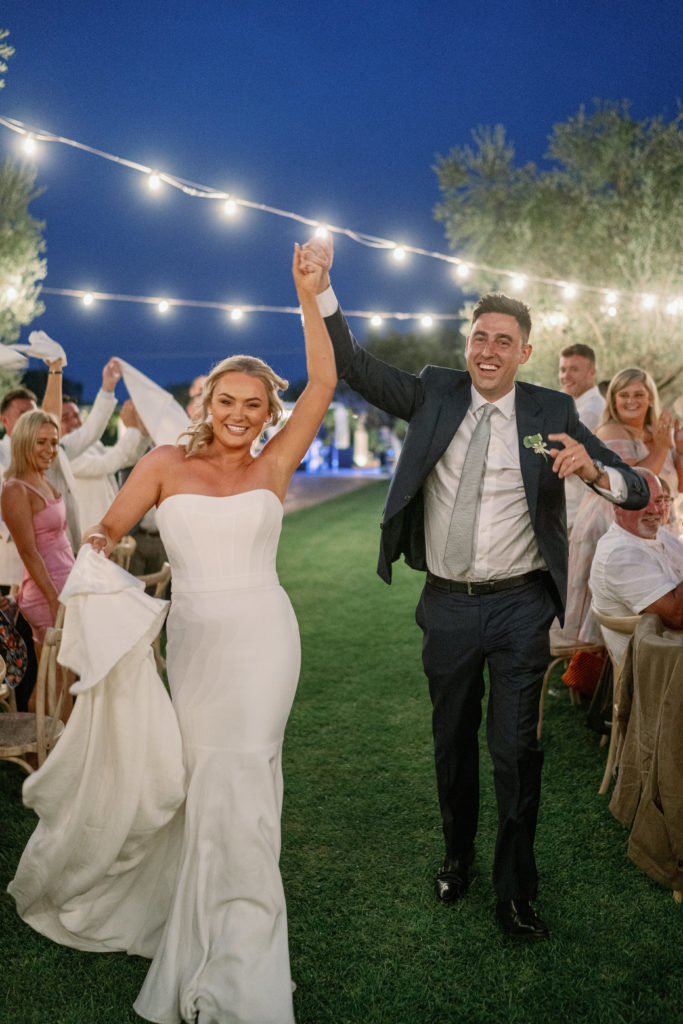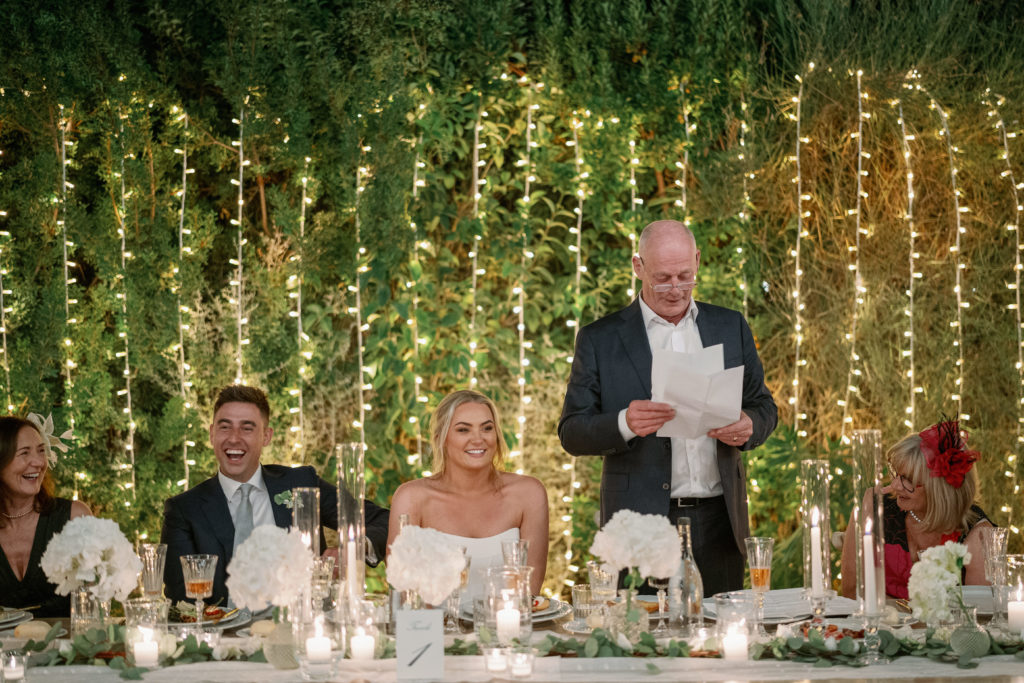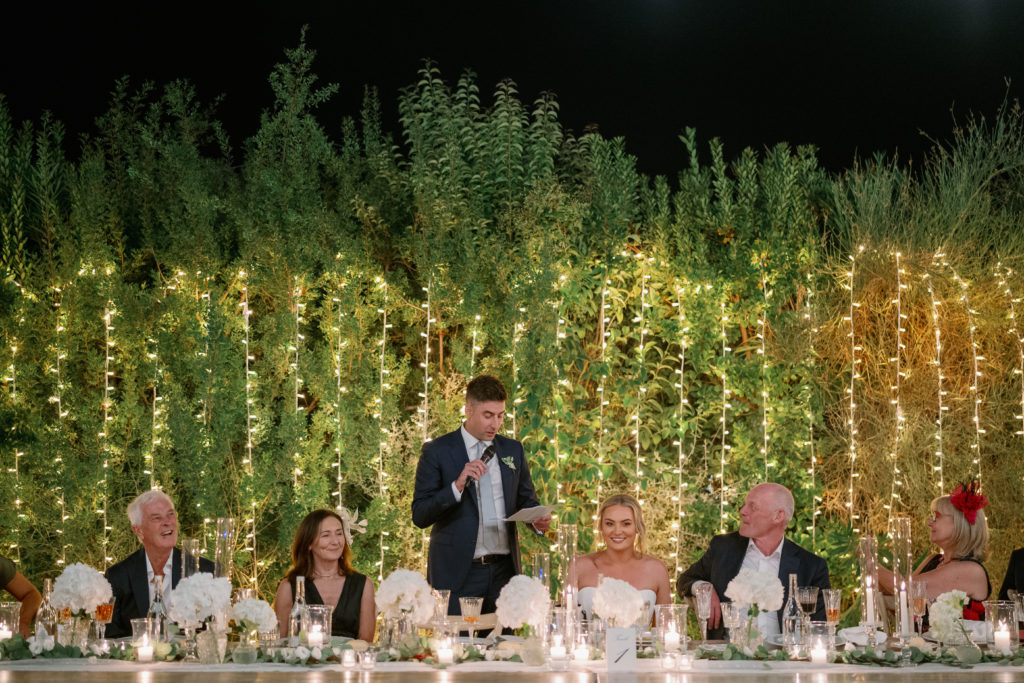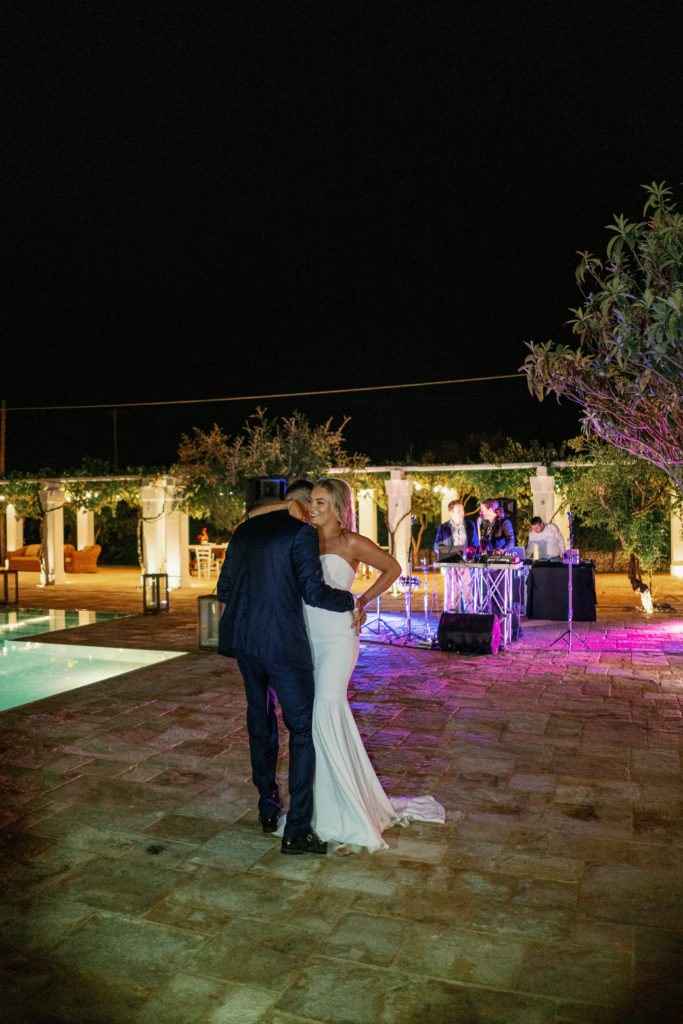 The Bridesmaids
I chose my one and only sister, Luise as my maid of honor along with three of my best friends, Hannah, Eimear and Avril as my bridesmaids. I would have been absolutely lost without all of them, they arranged the most amazing hen for me and were there to listen and help with every stress and hiccup along the way. I am so lucky to have them and I look forward to being alongside them for their special days. We ended up finding a very simple full length dress in a gorgeous olive green which looked absolutely stunning on all of them.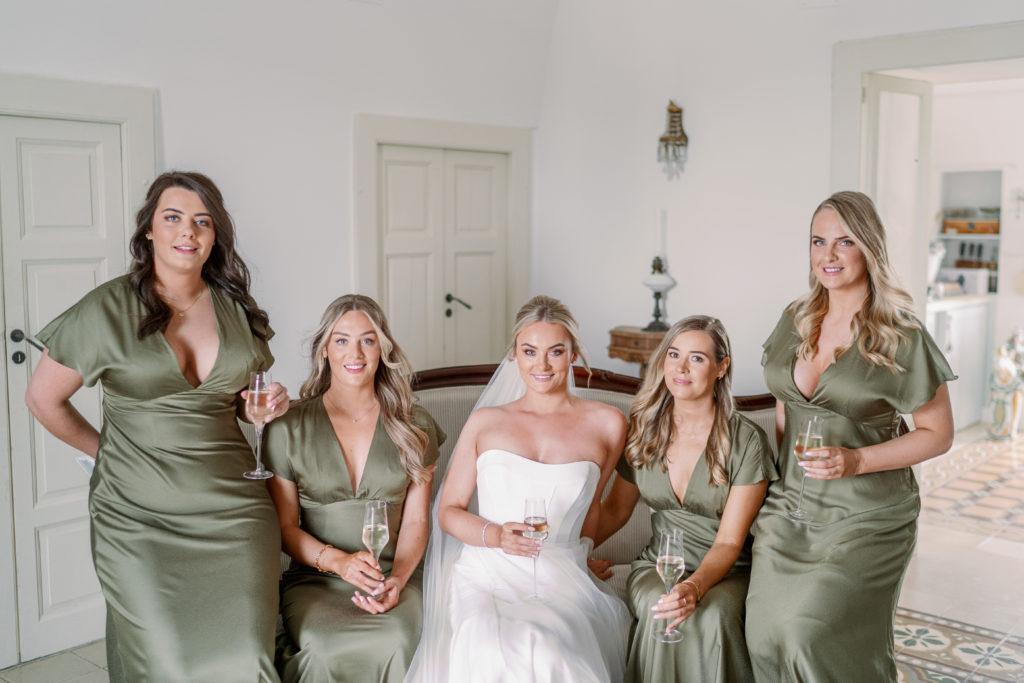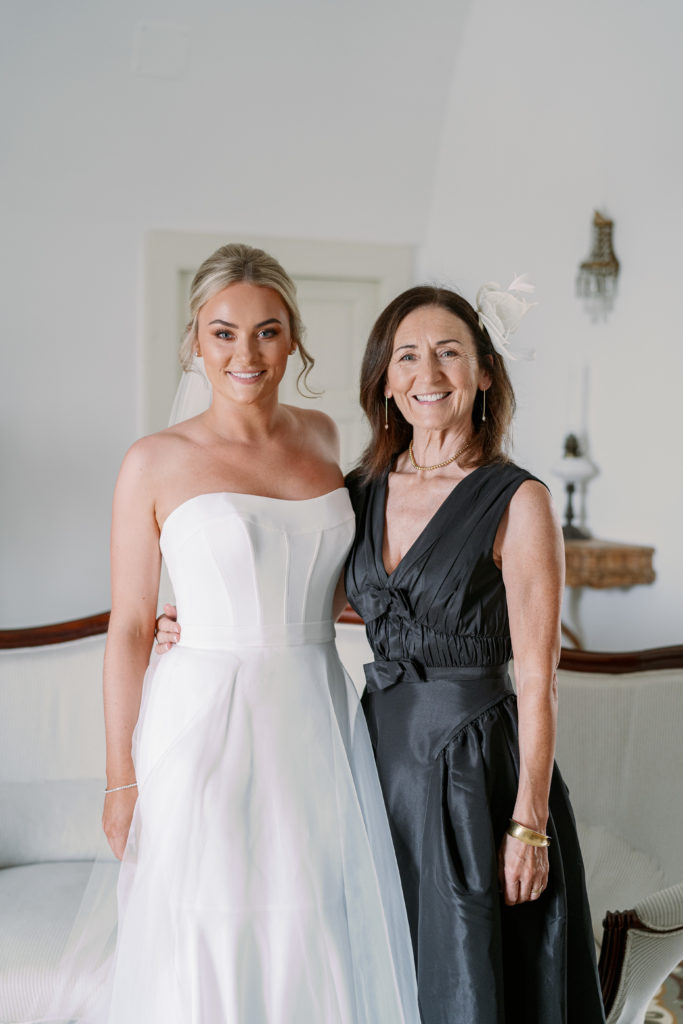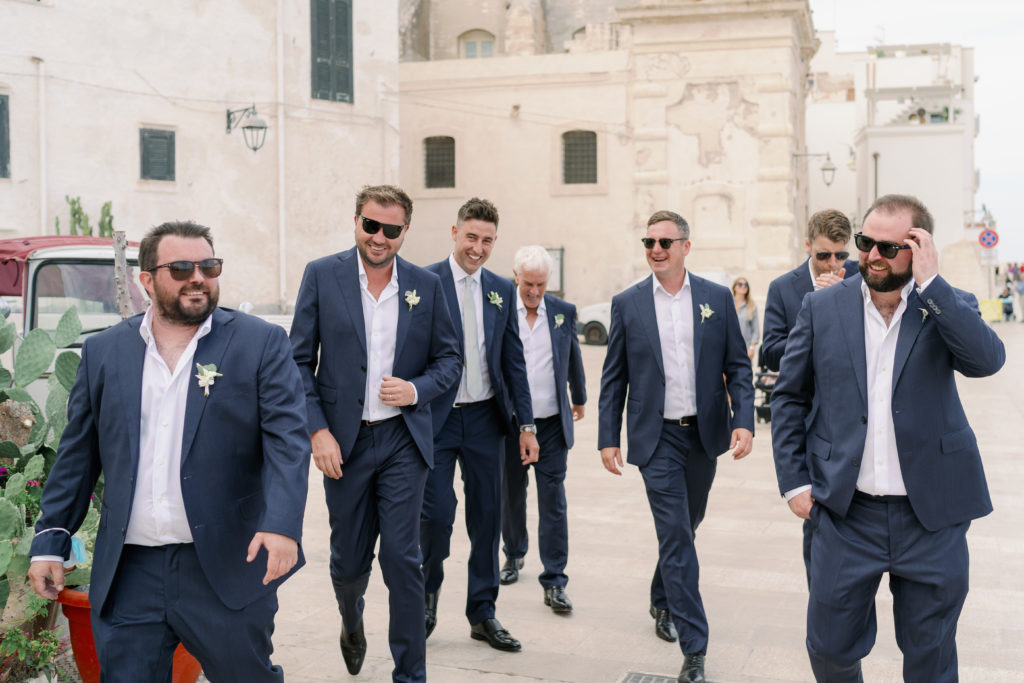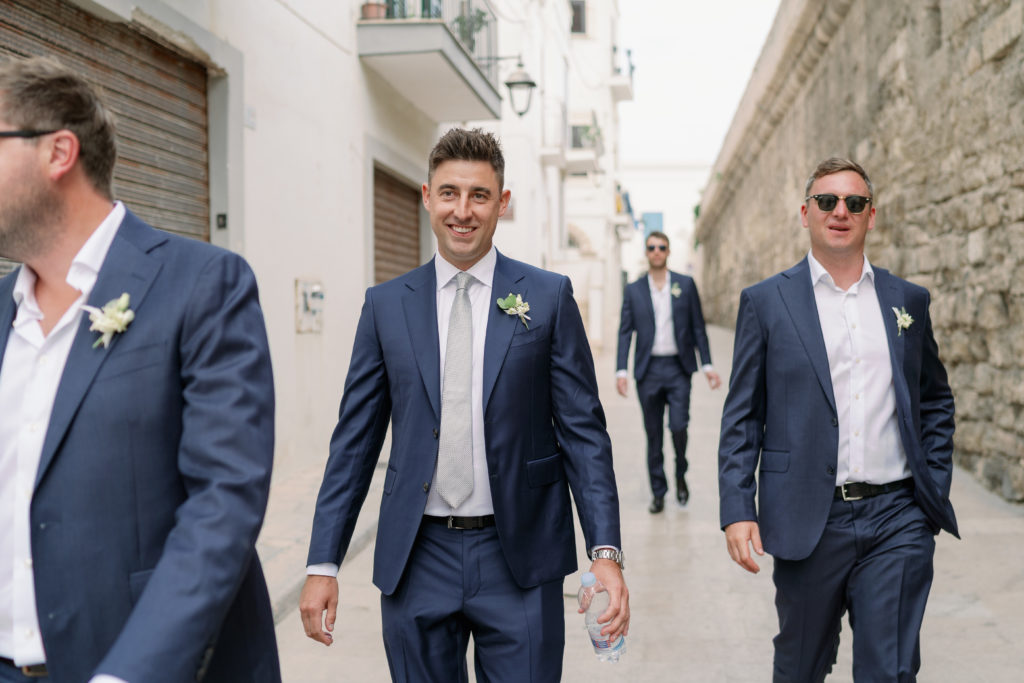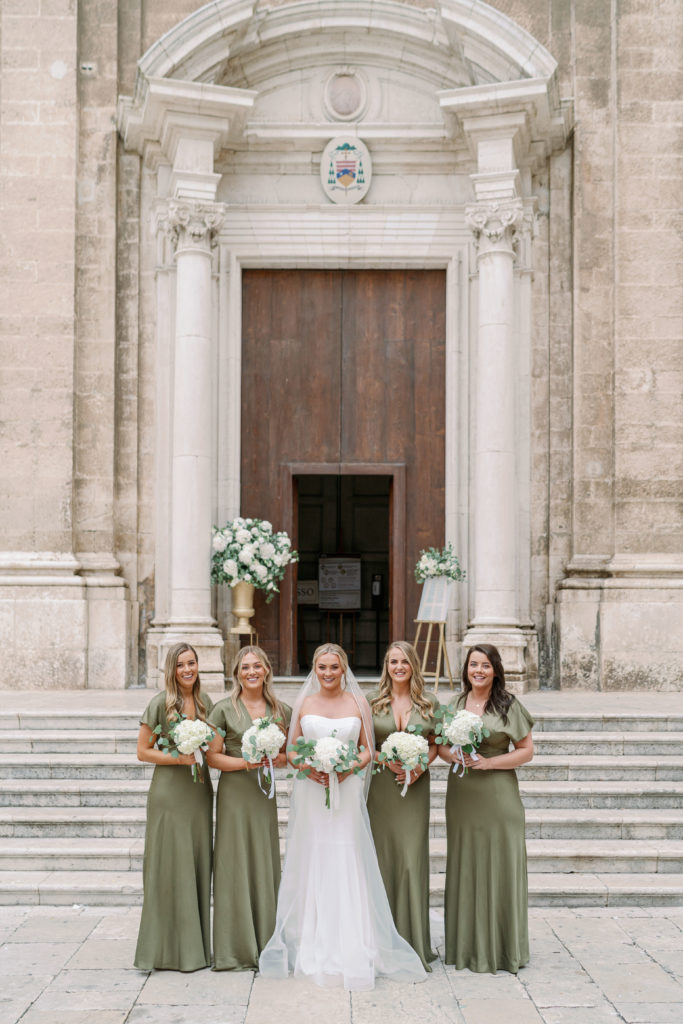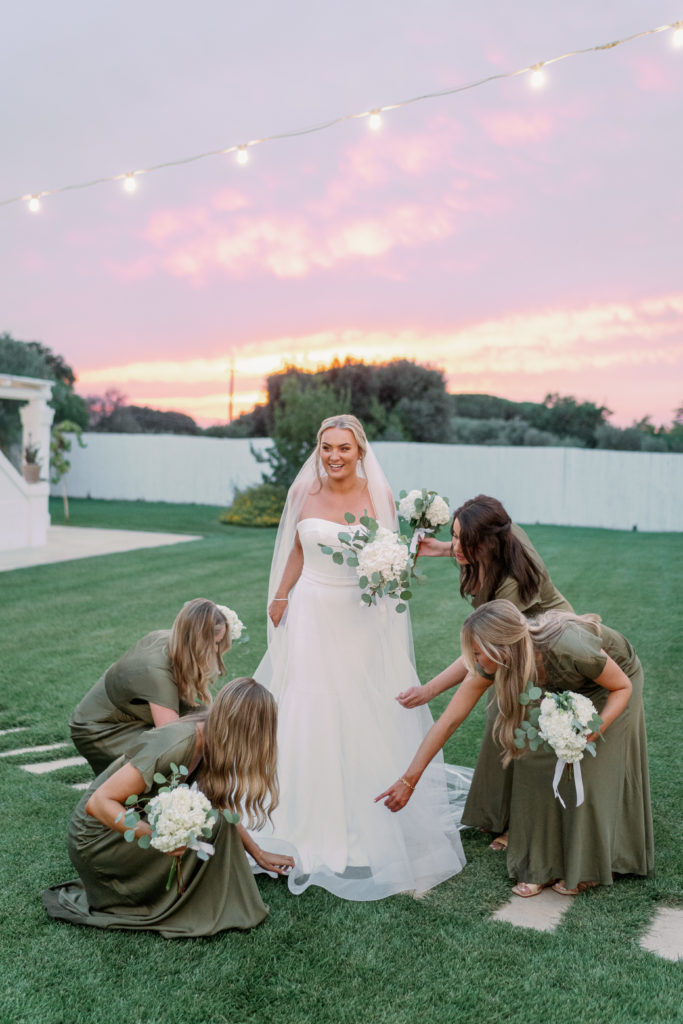 The Best Decision
Albeit incredibly stressful due to Covid, choosing to get married abroad was one of the best decisions. Having the wedding away meant that our guests who came really wanted to be there with us. After the 18 months of being in and out of lockdowns, our friends and family were so excited to be away and made the most of every minute. The celebrations did not stop from the minute we landed, we spent the week leading up to the wedding spending time with family and friends over beach trips, drinks and dinners in the most beautiful setting. It felt like a dream considering three months prior, we did not know whether postponing for a second time was on the cards.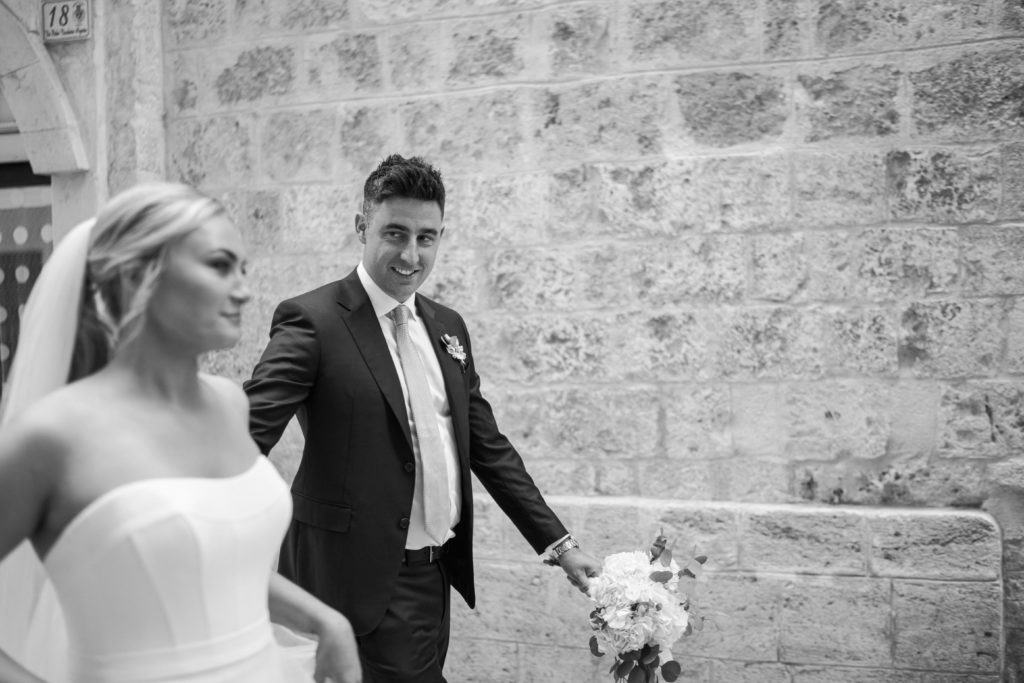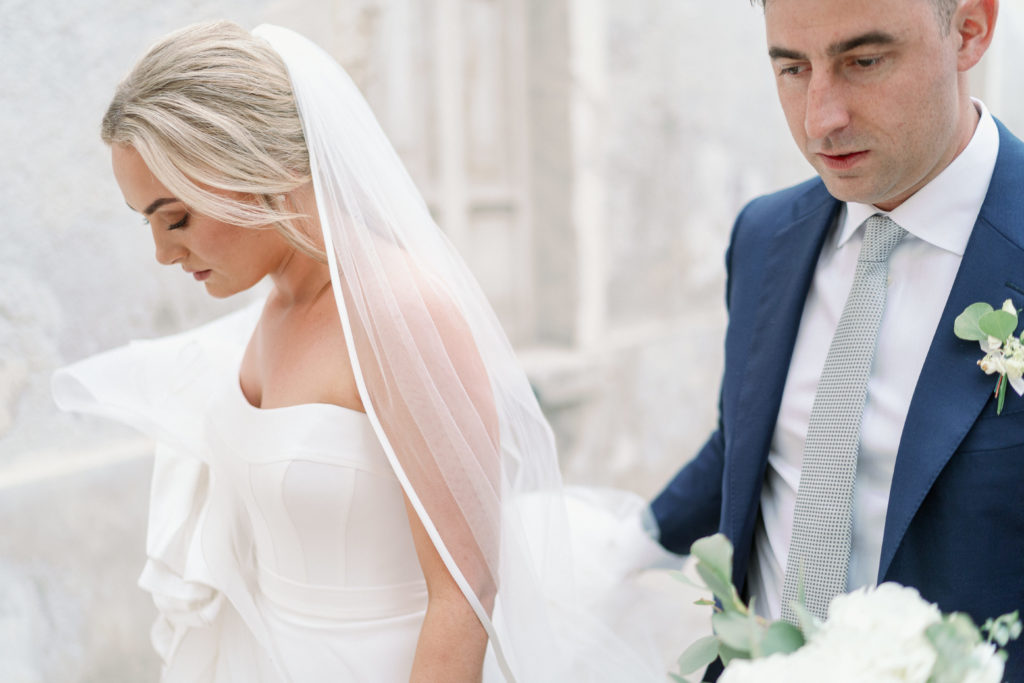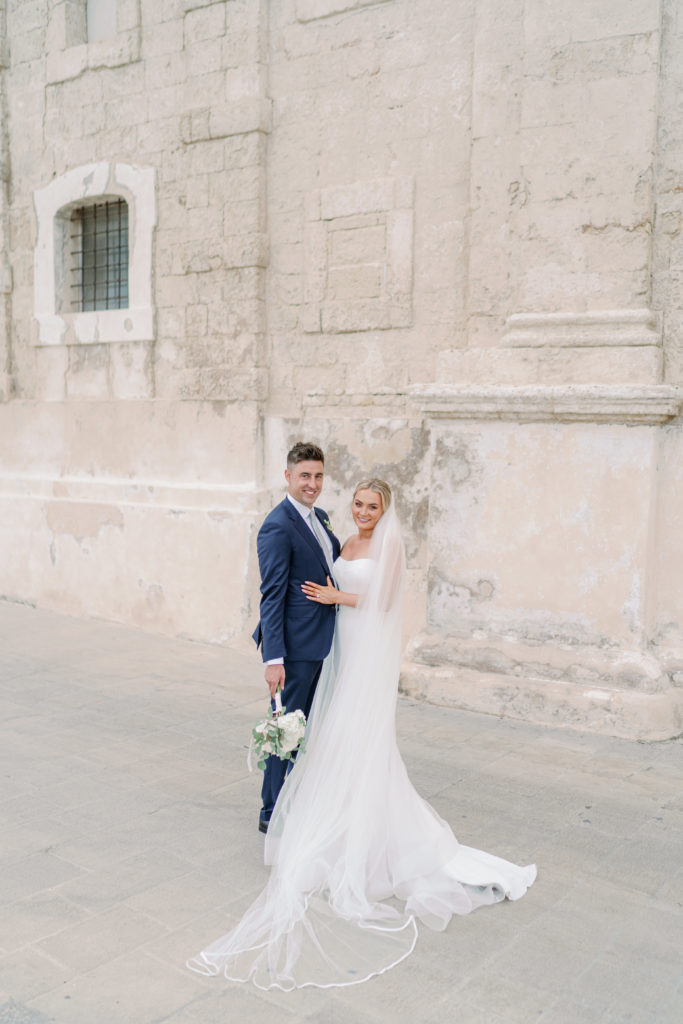 The Worst Decision
My worst decision was being careless in protecting myself from mosquitos during the week before the wedding! I am allergic to mosquito bites and they absolutely love me, I was unfortunate to get a number of bites two days before the wedding day which became very inflamed and swollen. I had three large bites visible on my arms which I am reminded of in a lot of the wedding pictures. How I wish I showered in mosquito repellent that week!