When you're looking for a relaxing way to spend a day, you probably think about going out with a friend for a cup of tea or coffee; why not upgrade that afternoon coffee to an afternoon tea? We've picked 10 of our favourite spots to kick back and spend the day in luxury!
1/ Portmarnock
There's no experience quite like a Portmarnock visit! Bask in their luxurious Sea view lounge, soaking in the breathtaking view of one of Ireland's most stunning stretches of uninterrupted coastline. Visitors can expect specially selected Irish teas, a delicious assortment of small cakes, pastries and sumptuous savouries, and of course, the option of a few glasses of bubbles for those in a celebratory mood.
This luxurious experience is €40pp.
2/ The Merchant Hotel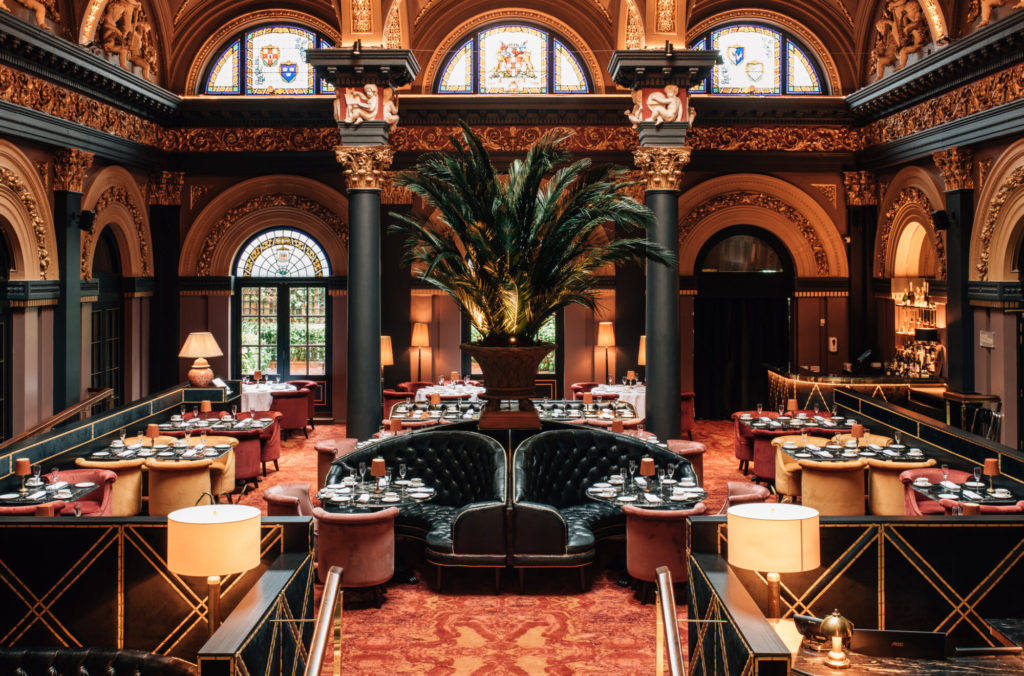 The breathtaking surroundings of The Merchant Hotel's Great Room Restaurant boast a wealth of original Victorian features. This complements the refined and discreet service, welcoming atmosphere and decadently delicious afternoon tea. From a rich Oolong to our refreshing Merchant Blend, you will find teas to suit all tastes in their extensive tea selection. As well as the traditional afternoon tea, the Marchant offers Cocktail Afternoon Tea and Champagne Afternoon Tea for an extra touch of decadence.
This luxurious experience is €60pp.
3/ Barberstown Castle
For a touch of old Irish elegance, Barberstown castle is a must-visit for its sumptuous sparkling afternoon tea! Originally built in 1288 and lovingly maintained, this venue is renowned for its atmosphere and is steeped in a rich history, highlighted through fabulous interiors, art, antiques and furniture.
This luxurious experience is €44pp
4/ The Lodge At Ashford Castle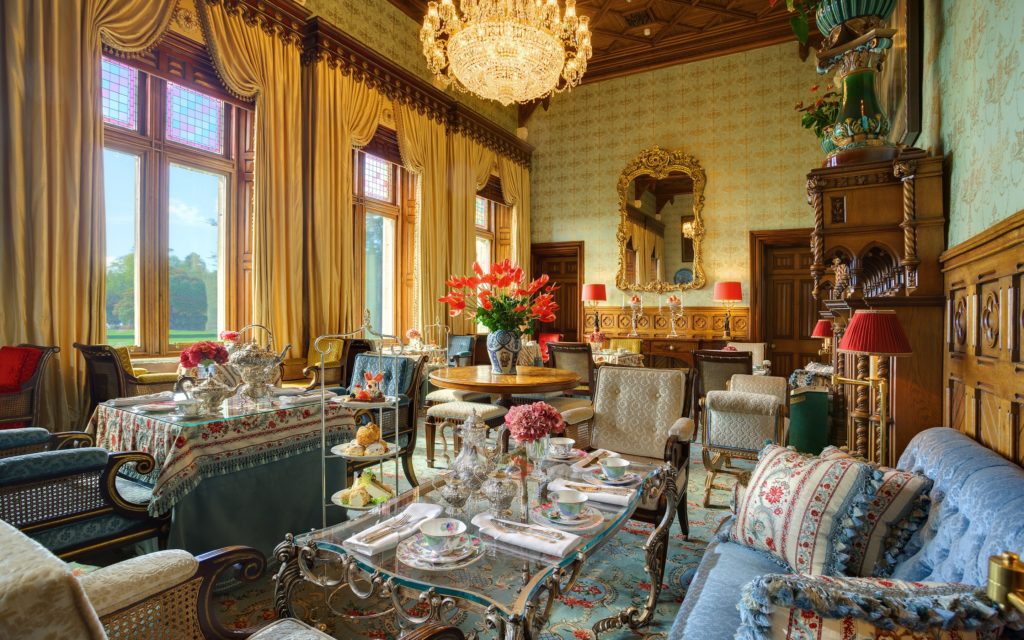 The long-established tradition of Afternoon Tea has been wonderfully preserved at The Lodge At Ashford Castle since 1868. With spectacular views from the comfort of the castle's elegant interior, take your time to savour every delicious moment. Known for their glamour of the venue and impeccable quality of service, this is a must book to end a girly weekend away or as treat for your mother in law before the wedding day!
This luxurious afternoon tea experience is €60, or you may enjoy their champagne-tasting afternoon tea at £38 per tasting!
5/ Castlemartyr Resort
There are few more perfect settings for the time-honoured tradition of Afternoon Tea than sitting beneath the magnificent  Lafranchini ceiling of Knights in the Manor House, overlooking the formal gardens of Castlemartyr Resort. Indulge in Cork's Classic Afternoon Tea with vintage-style service within the convivial ambience and elegance of Knights Bar in the Manor House.
This luxurious experience is €72pp.
6/ Intercontinental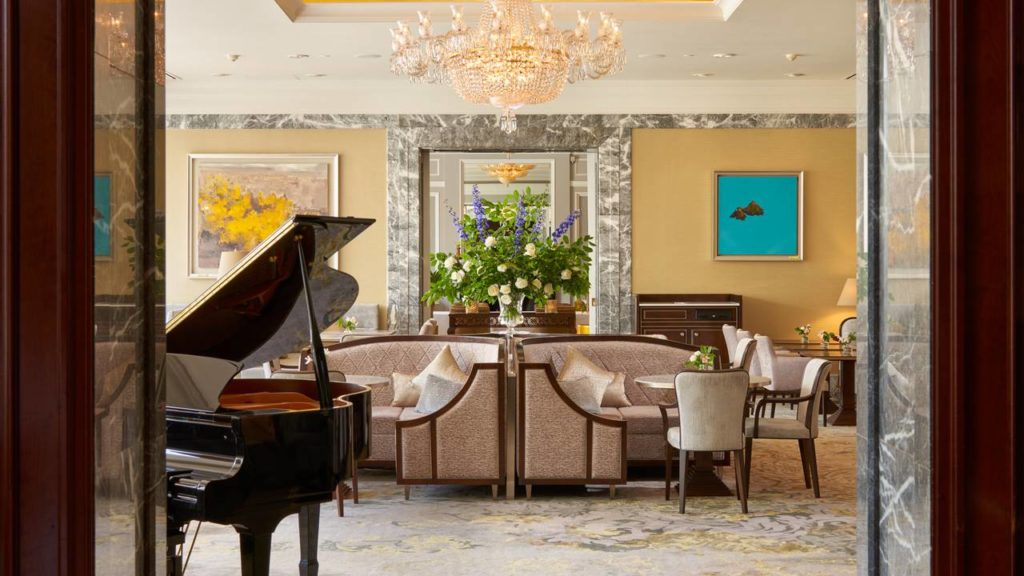 Afternoon Tea at InterContinental Dublin has become a longstanding tradition with Dubliners, as well as visitors to the city. It is a special occasion where guests can savour the finest food in the most stunning surroundings. It is the ideal way to indulge yourself for a special occasion or to just catch up with family and friends. Served in the classic elegance of the Lobby Lounge and Reading Room,
This luxurious experience is €70pp.
7/ Hayfield Manor
Indulge in an Award Winning Afternoon Tea at Cork's premier 5-star hotel Hayfield Manor. Relax in Orchids Restaurant to the subtle tones of a classical piano and soak up the Manor atmosphere; revel in their impeccable five star service and feel like royalty for the day. Take a stroll through their stunningly manicured walled gardens and enjoy the tranquility of the Irish countryside!
This luxurious experience is €57pp.
8/ The K Club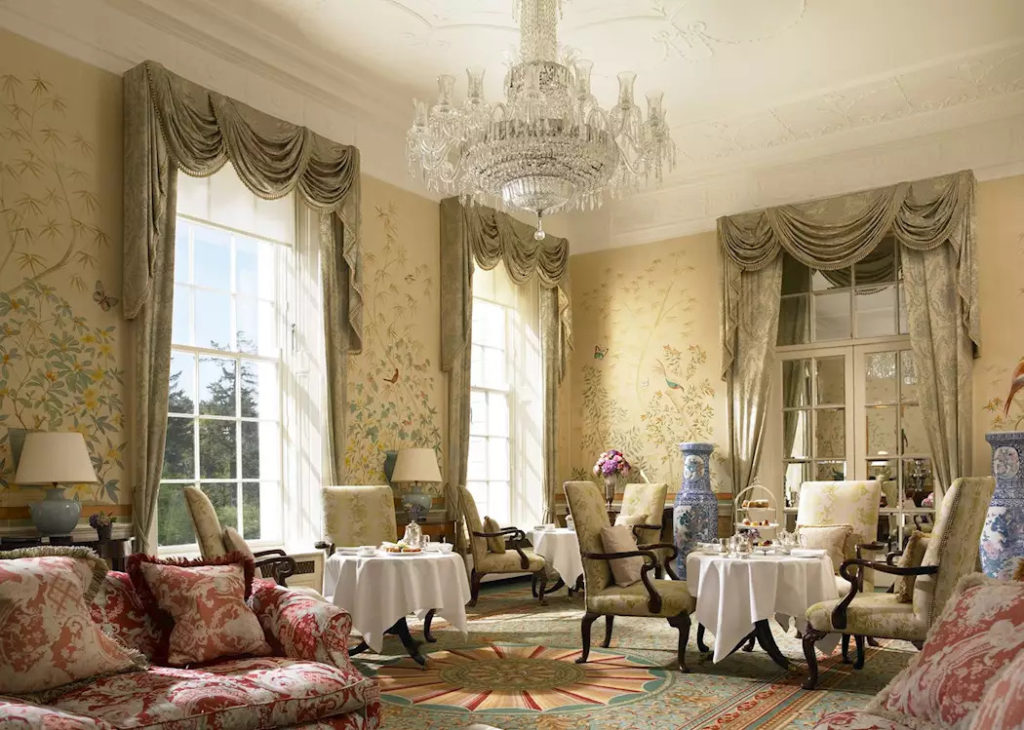 The K Club offers a five star afternoon tea experience, with a lush menu of delicious and delicate treats; they offer both gluten free and vegan menus so you can really enjoy the experience regardless of dietary needs! Revel in the luxury of their exquisitely decorated library or drawing rooms including a selection of freshly baked pastries, finger sandwiches and a glass of Laurent Perrier Champagne. Get out in the fresh country air and explore the many private lanes and paths of the resort and if you're a guest of the hotel, enjoy a delightful Picnic Afternoon Tea accompanied by your own personal picnic concierge!
This luxurious experience is €70pp.
9/ Sheen Falls Lodge
Sheen Falls Lodge is the perfect spot for a quiet, relaxing afternoon tea experience! Hugging the curves of the Sheen River, this magnificent five-star hotel is truly a sight to behold! Enjoy a lavish and luxurious afternoon in the glorious Sheen lodge, a 17th century fishing lodge transformed into a five-star haven marrying luxury with nature, history with heritage.
This luxurious experience is €57pp.
10/ Great Southern Killarney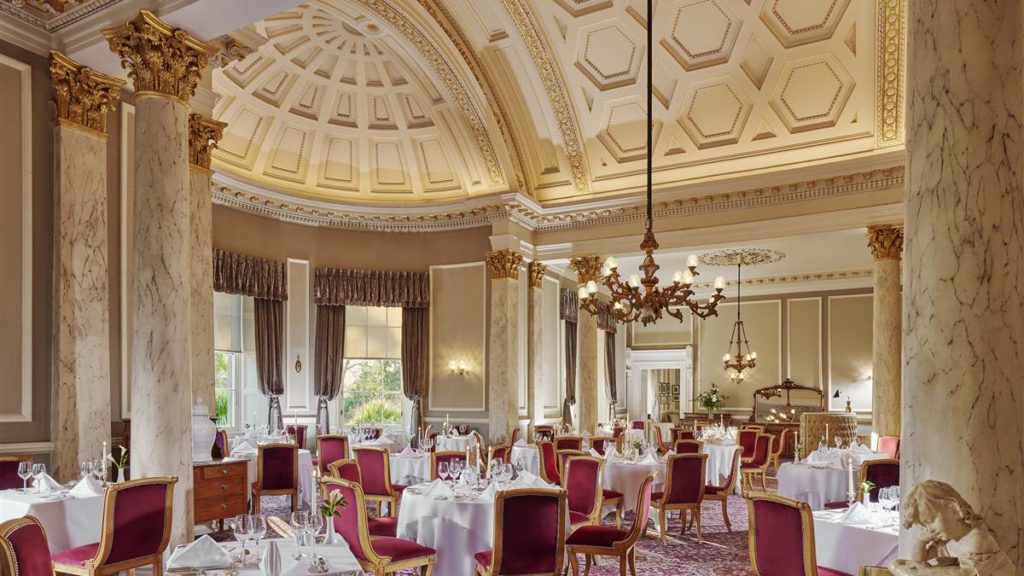 Escape reality for an hour or two and enjoy the time-honoured tradition of Afternoon Tea in the luxurious surroundings of Great Southern Killarney. Enjoy Afternoon Tea in Killarney, which is served in their stunning Victorian Drawing Rooms or one of the distinctive coffee rooms and lounges with plush furnishing and open fireplaces. Great Southern is renowned as an Afternoon Tea hotel as it has been served in these rooms since Victorian times.
This luxurious experience is €39pp.
- Gráinne