Hayfield Manor, Cork's premier 5-star hotel, provides all the charm of a grand manor house, uniquely posed within two-acres of beautiful walled gardens offering the ideal location for your dream wedding.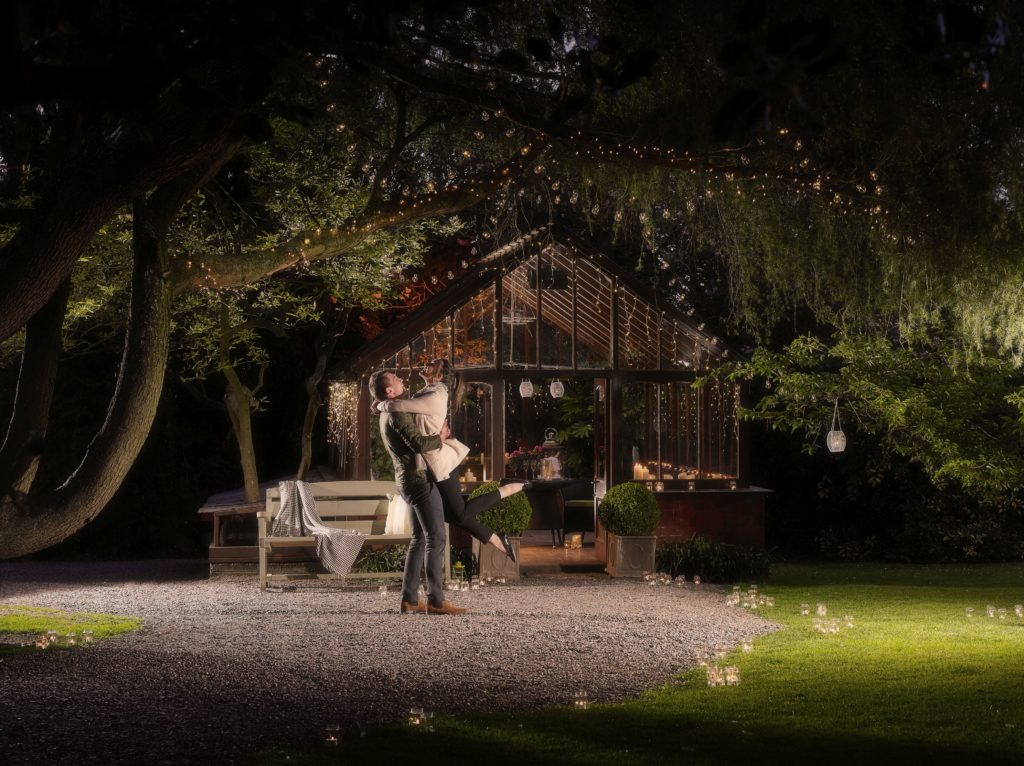 Specialising in intimate weddings, Hayfield Manor provides a choice of beautiful venues and the best in service, so you can enjoy your personalised and unique wedding.  The wonderful team at Hayfield Manor aim to make your wedding day the most perfect and enjoyable day of your life. No task is too large nor detail too small for the experienced Wedding Coordinators who will help you with your detailed plans and delight in assisting you with every task from your seating arrangements, menu and beverage choices, to the co-ordination of each tiny touch on your floral table arrangements.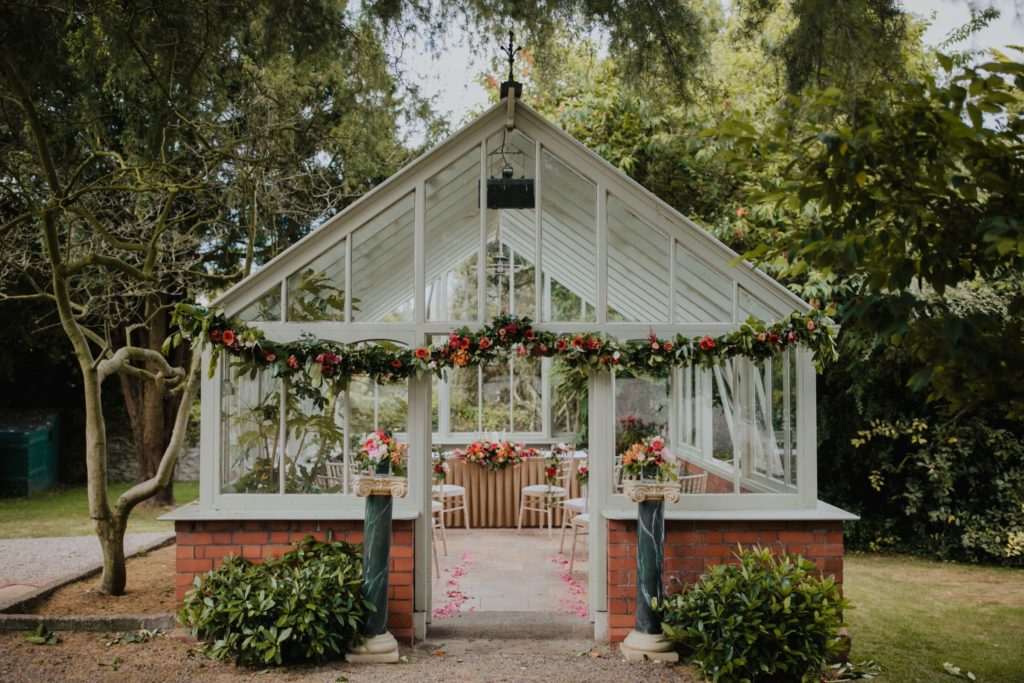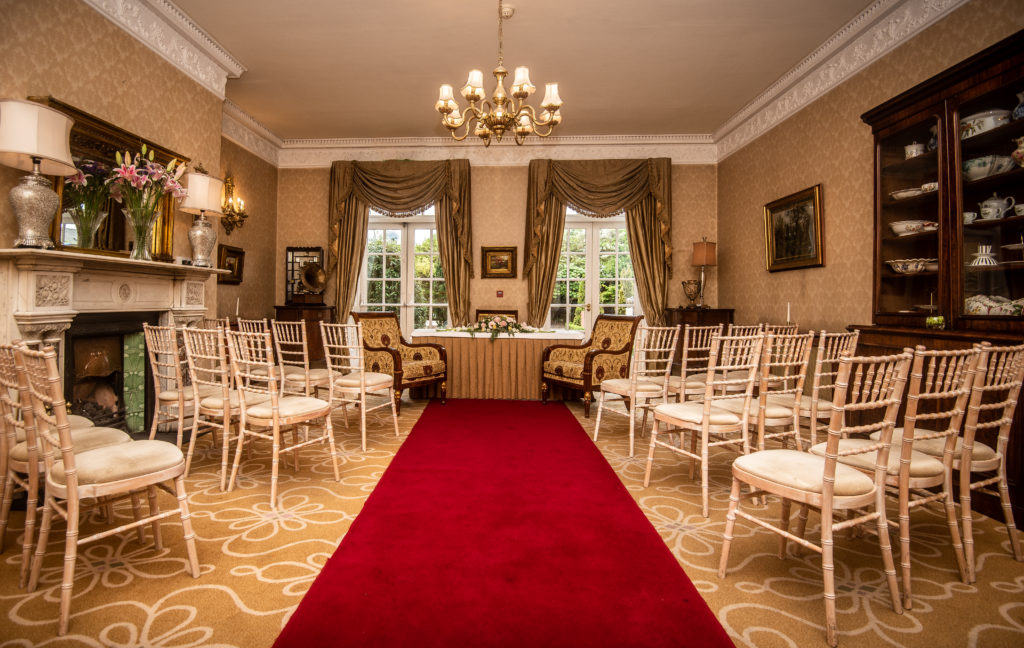 Hayfield Manor can accommodate wedding parties up to 120 people and provides a selection of elegant rooms to choose from, each with its own distinctive character. Civil Ceremonies can also be held in one of the private rooms or in the delightful outdoor garden glasshouse which will be beautifully decorated for your special day. This beautiful light-filled space is the perfect quaint location for an intimate civil ceremony that you will cherish with your loved ones forever.
Greet your wedding guests in your private reception room, or within the manor gardens which provides the perfect location for your welcome reception on a summer's day. Hayfield Manor is acclaimed as a gourmet destination of exceptional culinary expertise. Your wedding menus will be thoughtfully created by the Head Chef, incorporating your preferences to create the perfect dining experience for you.
Prior to taking centre stage, prepare in the tranquillity of your luxurious room. With each bedroom individually decorated and providing the utmost in luxury, when you choose Hayfield Manor, you receive a complimentary accommodation upgrade and exclusive accommodation rates to your invited guests.
At Hayfield Manor you, your loved one, friends and family are guaranteed the special occasion of a lifetime. A wedding at Hayfield Manor Hotel ensures a day to cherish for you and your guests forever. You have chosen your wonderful partner, you have picked out the most perfect ring, and now it is your time to decide on the most magical venue for your special day.