Solicitor Elena Canavan married Keith Young at Intercontinental Mar Menor in Murcia, Spain on June 2nd, 2019. 
The Meeting
Keith and I met for the first time in August 2012 at a pub in Dublin, having been introduced by a mutual friend. We hit it off straight away and started dating immediately afterwards. What I remember most about that night is how much Keith made me laugh and how much fun we had together – and that is still very much the case six years later.
The Proposal
Dubai has always been one of our favourite holiday destinations. We travelled over in December 2016 to visit friends and to attend the Dubai Sevens rugby tournament. Keith's proposal didn't quite go according to plan! On our last day of the trip, Keith brought me to visit the Miracle Gardens, the most spectacular flower gardens that I have ever seen. Little did I know, but, just as Keith was about to propose, another groom-to-be got down on bended knee right beside us and popped the question to his girlfriend, which prompted rapturous applause (including from me!). Given that Keith's thunder had been suitably stolen, he chose to propose to me that night in our hotel room, which, for me, was even more perfect as it was such a special moment for just the two of us. We enjoyed dinner that night in one of Dubai's most scenic and romantic restaurants. That night will always be one of the happiest of my life.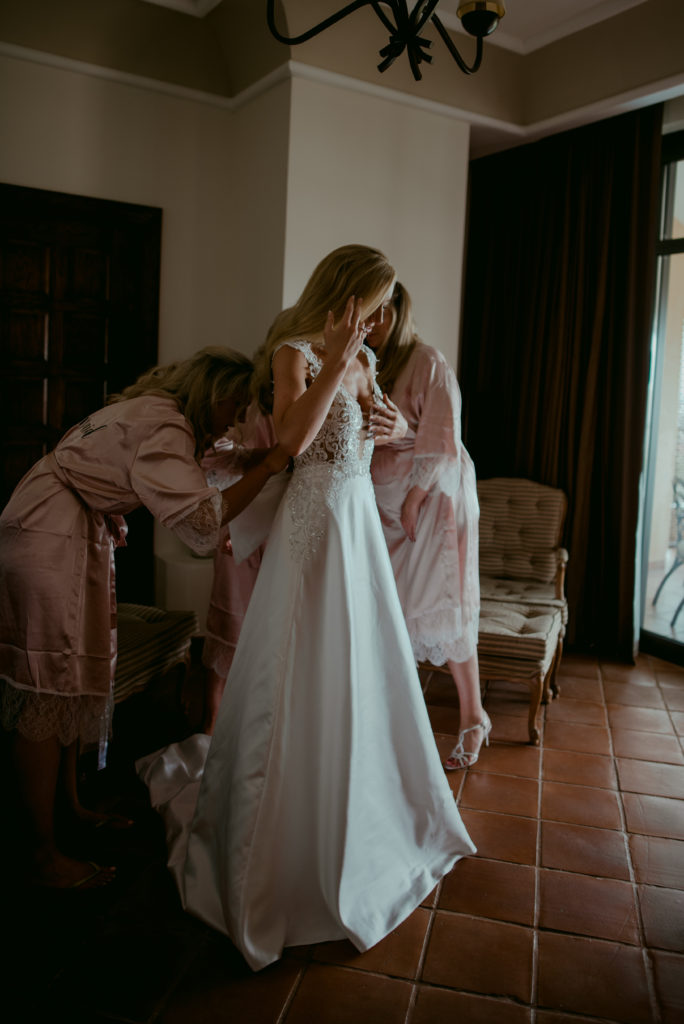 The Dress
I had no idea which style of wedding dress I wanted, which resulted in every style of dress being tried on and my Mum and sister having to sit through countless bridal appointments! However, when I tried on my Pnina Tornai gown in Kleinfeld, New York, I knew that it was "the one". It was a weightless gown, making it appropriate for our summer wedding in Spain, but also very bridal and embellished which I loved. Mum, Dad and I flew to New York for my final fitting and to collect the gown and we had such a special pre-wedding trip, which I will always remember.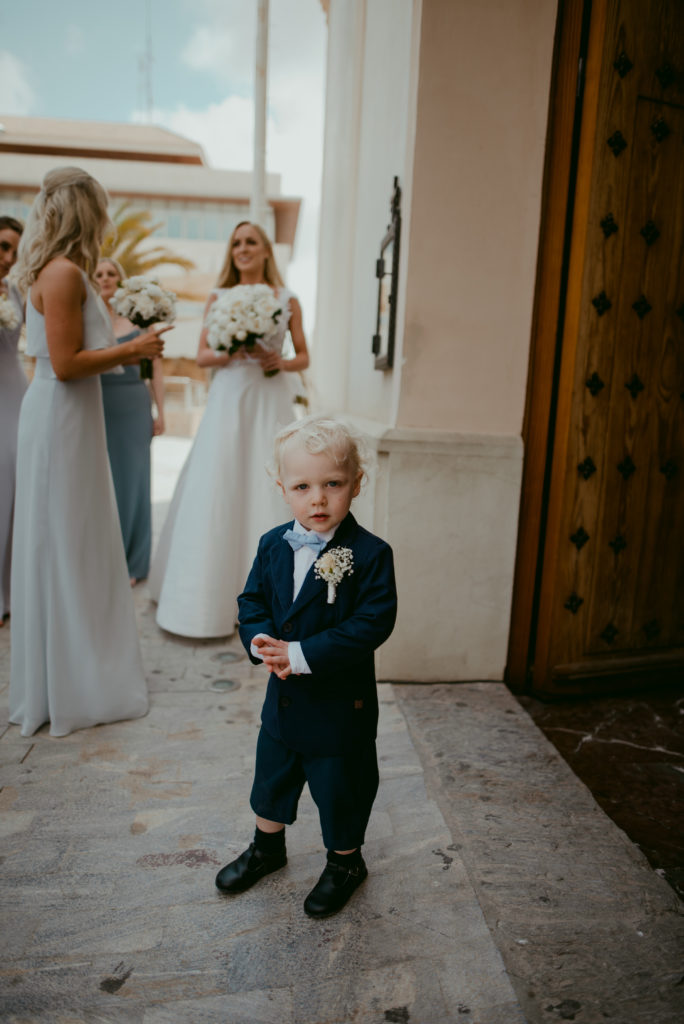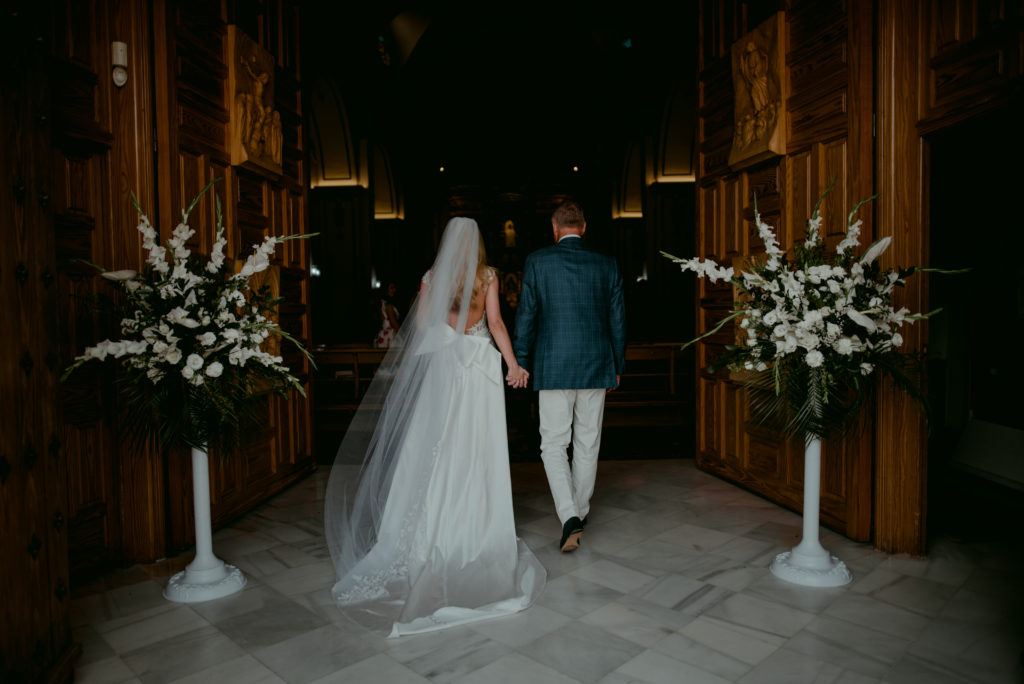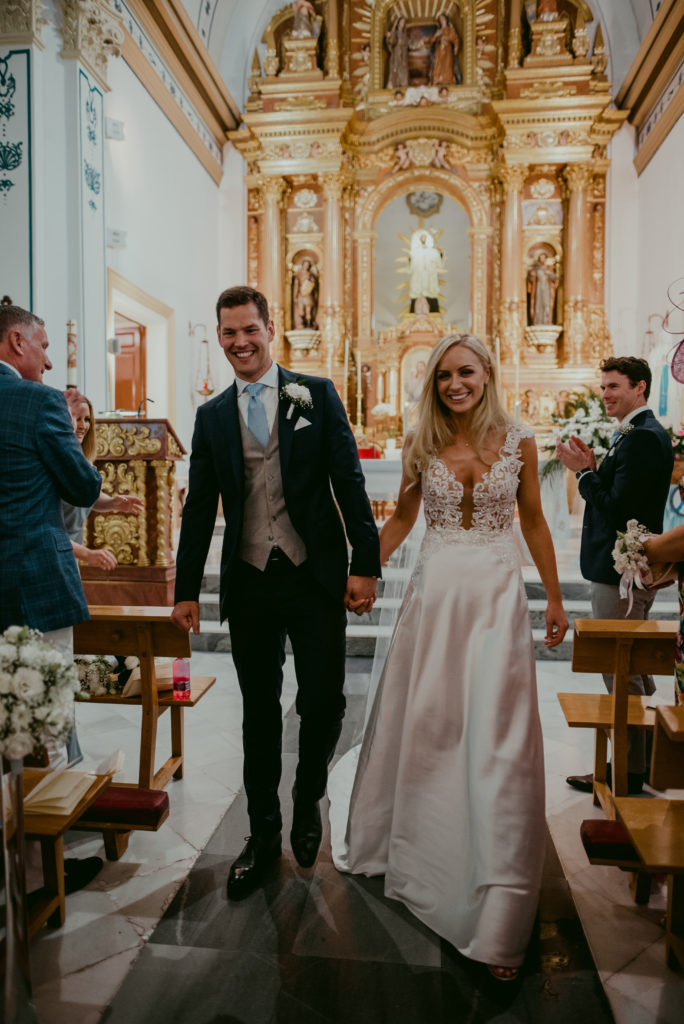 The Venue
Keith and I had always hoped to get married abroad. We have a summer home within the InterContinental Mar Menor resort and it is a special place where we have shared so many happy memories, so we thought that there would be no better destination to celebrate our wedding. It also meant that we had a base to store all of the wedding paraphernalia we gathered on each of our planning trips! The InterContinental Hotel was perfect for us – a stunning resort located on a golf course on the Costa Blanca. The hotel was the ideal size so that we could have exclusivity of the resort for our wedding party for the entire weekend. Having the run of the hotel meant that we could organise outdoor entertainment, golf competitions, fireworks and pool games over the course of the weekend.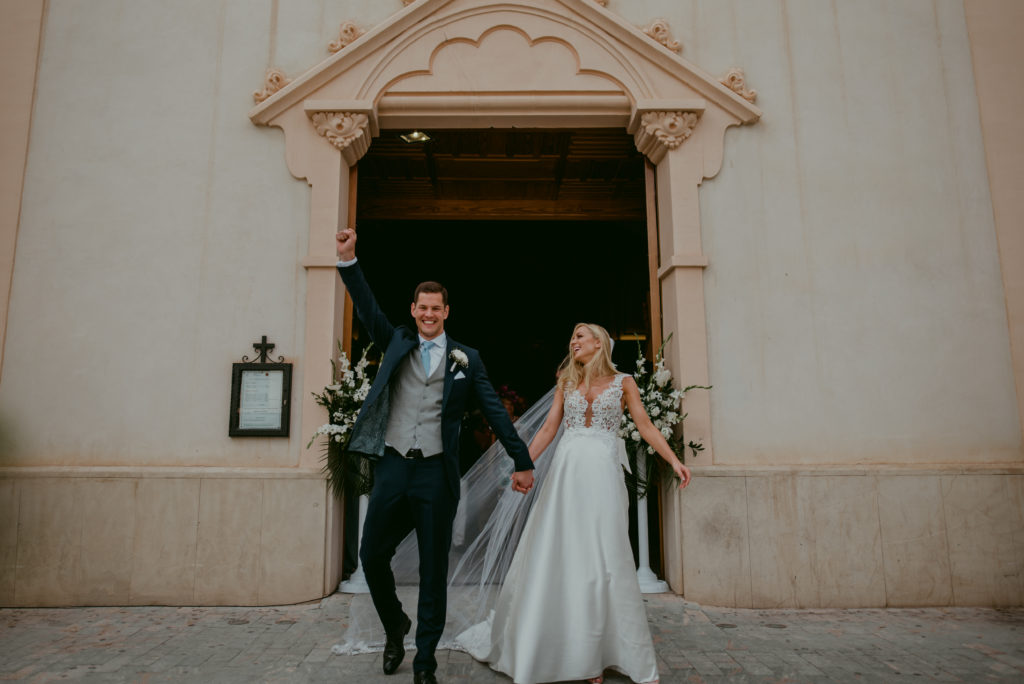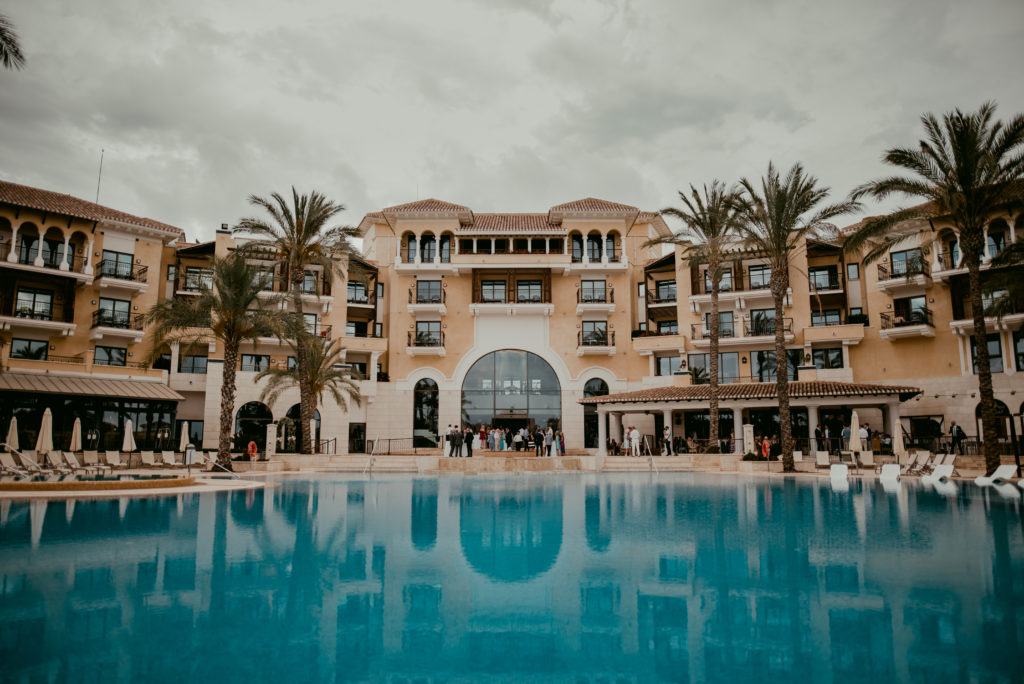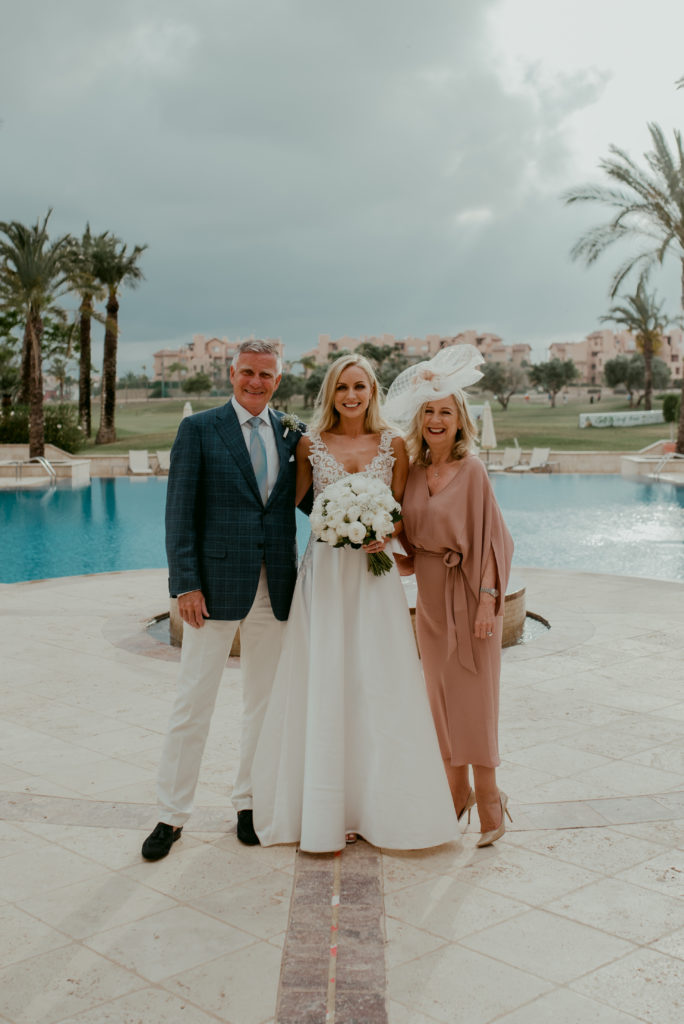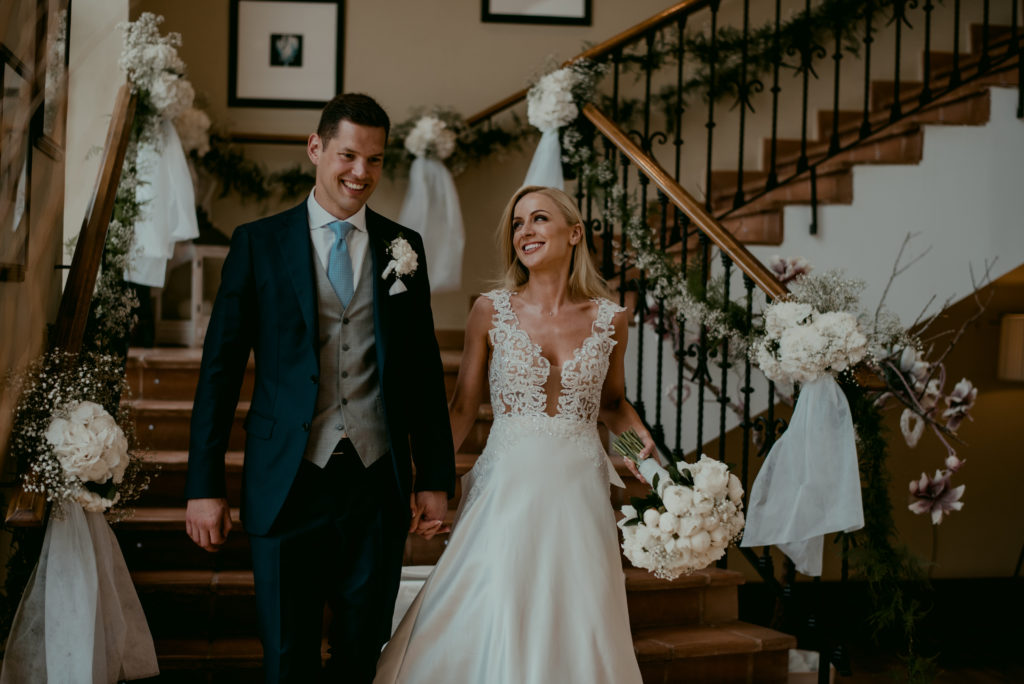 The Entertainment
The music was so important to us. We wanted something really different but which would fill the dance floor for the night. A band called "Who Killed The DJ" had been recommended to us by my sister and brother in law who had previously seen them play at a wedding in Marbella. Who Killed the DJ is a four-piece band that plays the electric violin, drums, saxophone together with a DJ. They brought the most incredible energy to the room and the dancefloor was heaving for the entire night! On the evening after our wedding, we had a barbecue during which we had flamenco dancers and an eight-piece band called Stolen played classic hits to keep the party going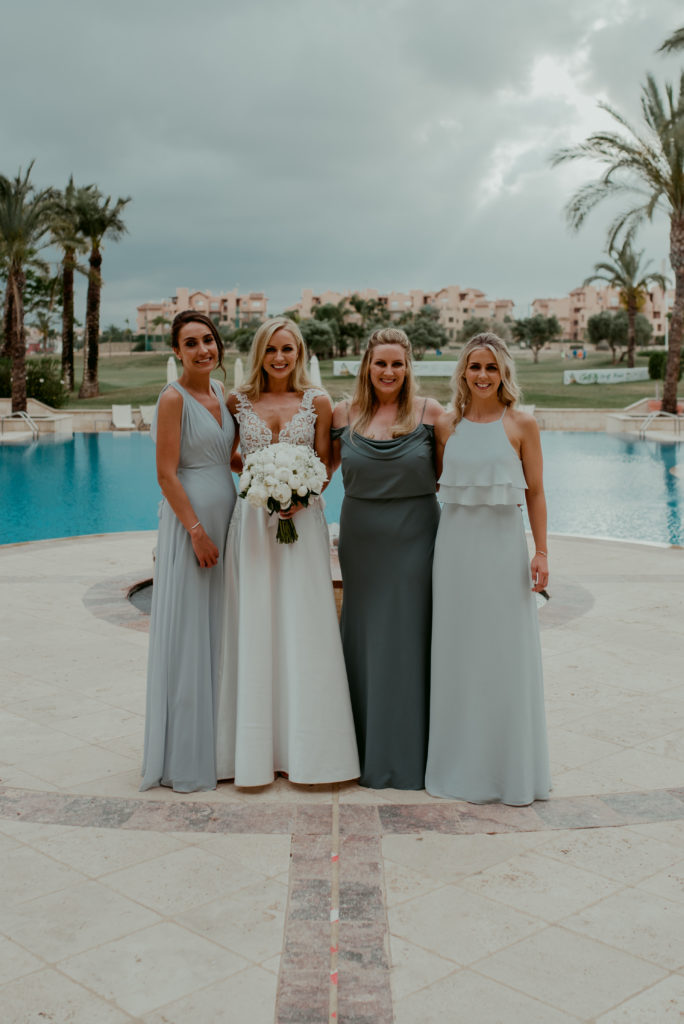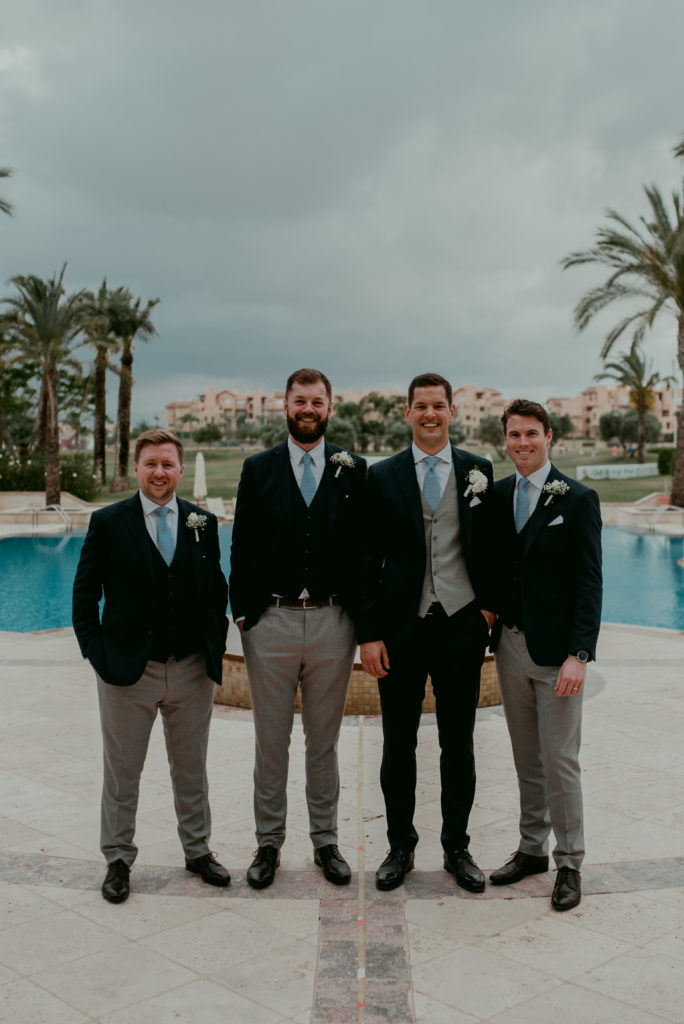 The Best Decision
Our best decision was having our wedding abroad. We absolutely loved being on holidays with all our family and friends. Everyone was completely relaxed and our extended families and friends got very well acquainted over the course of the weekend which was brilliant. It was such an effortless weekend and it was wonderful to have the opportunity to spend some more time with everyone poolside, cocktail in hand, the afternoon after the wedding.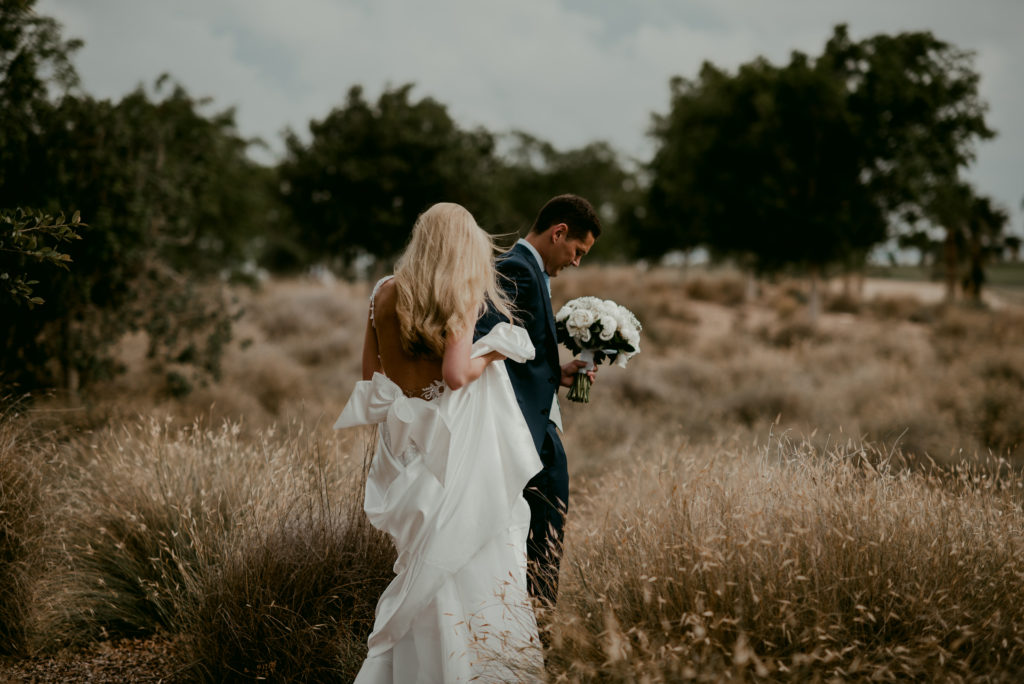 The Worst Decision
Neglecting to learn Spanish was definitely our worst decision! Given that neither Keith nor I have a word of Spanish between us, the language barrier proved to be a little challenging at times. Fortunately, the wedding venue, our planners and each of our suppliers were so understanding and patient with us that we managed to overcome it.
The Beauty Prep
My stylist and long-time friend, Thomas Behan, worked his magic on the morning of the wedding. Tom has been styling my hair since I was fourteen years old and is the most incredible colourist and stylist. He threw the most extravagant hair trial party for my bridesmaids, Mum and I in the weeks leading up to our wedding where he closed the salon and pampered us for the night. Another fantastic memory that I got to share with my girls before the big day! Derrick Carberry had done my make-up a number of times previously and I always knew that I wanted him to be by my side for my wedding. I was conscious that both hair and make-up would be more of a challenge in the Spanish humidity, so I was delighted to have two industry experts at hand.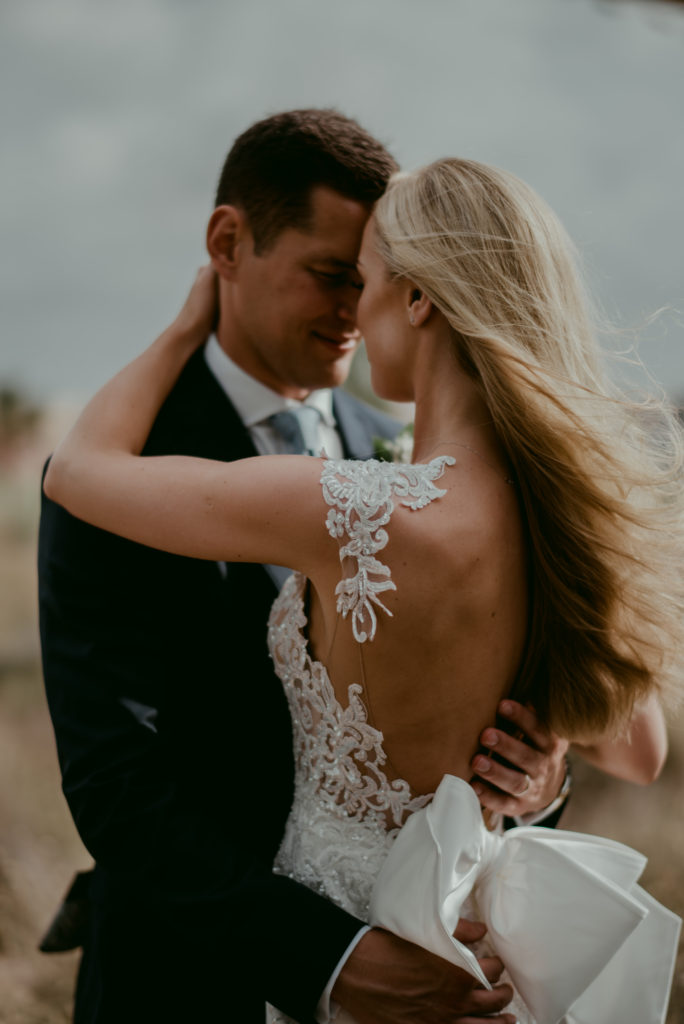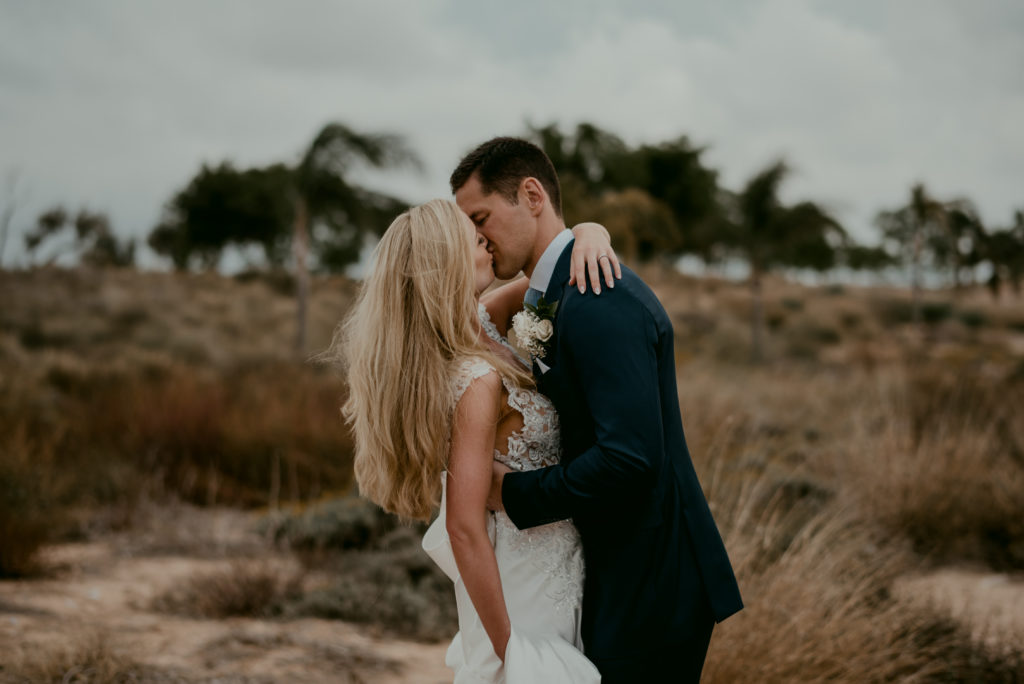 The Scent
I have been wearing Jo Malone, Dark Amber & Ginger Lily for years and didn't even think of changing my scent for the big day!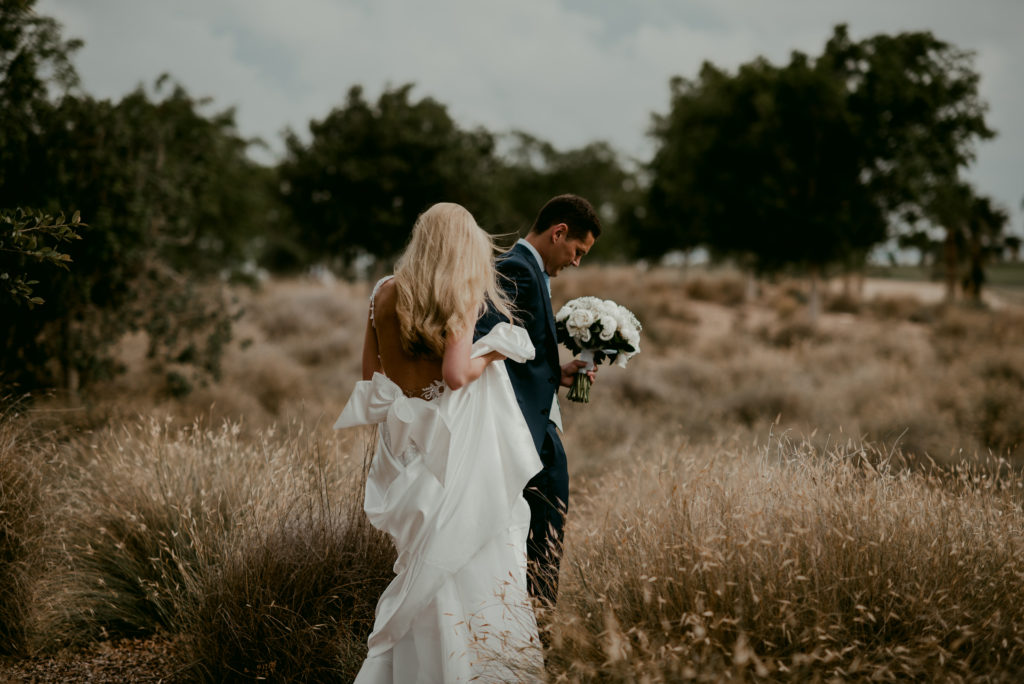 The Bridesmaids
I was so lucky to have the three most amazing girls by my side for my wedding. My sister and best friend, Líadhain, was my Maid of Honour and also our unofficial wedding planner. Líadhain was the most incredible support and partner in crime for every single appointment – from invitations to dresses, to flowers, to venue hunting, Líadhain was with me for it all! Ciara and Kate, both of whom I have been friends with since I was twelve years old, completed the trio. Both Ciara and Kate have always been the most wonderful, supportive friends to me and we have shared every milestone together for nearly 20 years, so it was a no-brainer in choosing who to have by my side for my wedding day. Líadhain, Ciara and Kate planned the most beautiful bridal shower for me in The Dean Hotel, Dublin, which I will always remember. I was so proud to have such beautiful girls, inside and out, in my bridal party and I can't thank them enough for everything they did in making our wedding so special.