Nestled in the historic Boyne Valley, Co. Meath. Steeped in history and set within acres of beautiful unspoilt countryside, Ballymagarvey Village was the sumptuous backdrop for Amanda Woods and Michael Johnson's elegant late summer wedding. Featured in our fab Summer issue, we've been giddy with anticipation to delve into their beautiful wedding day, photographed by Jayne Lindsay Photography, and give our readers a bit of inspiration! First meeting all the way back in 2012, Amanda and Michael's love story is one for the ages so strap in and prepare to be wowed.
Michael proposed on holiday in Mexico back in 2019. But it wasn't the romantic sunset proposal on the beach that you're imagining. Instead, he proposed in the pair's room after a row over whose fault it was that they got locked out of the room for the fiftieth time! A fault with the key card system meant a maintenance man had to come and physically take the door off its hinges to let them in. When Amanda walked in, the room was decorated with rose petals, the hot tube was filled, and a bottle of champagne was on the side. She initially thought it was a gesture from the hotel to apologise for the trouble they had been having with the door but when she turned around Michael was down on one knee and asked her to marry him. Those were the first words we had spoken in an hour! "I was so shocked! Shocked that he thought this was a good time to propose and that he had picked a ring himself. But looking back, it was imperfectly perfect, and we wouldn't change a thing."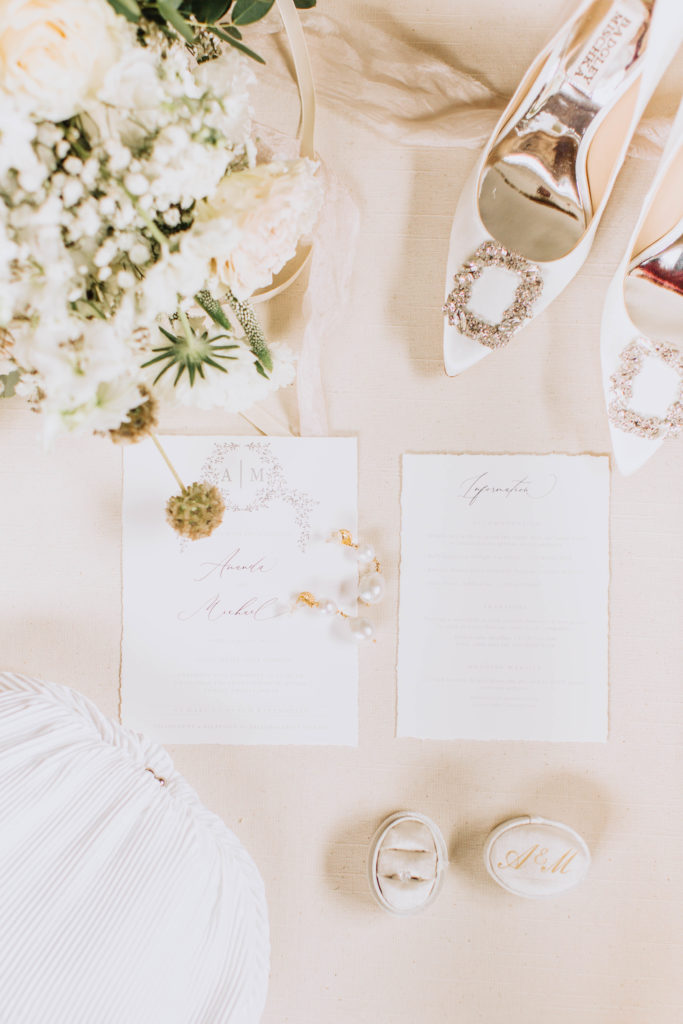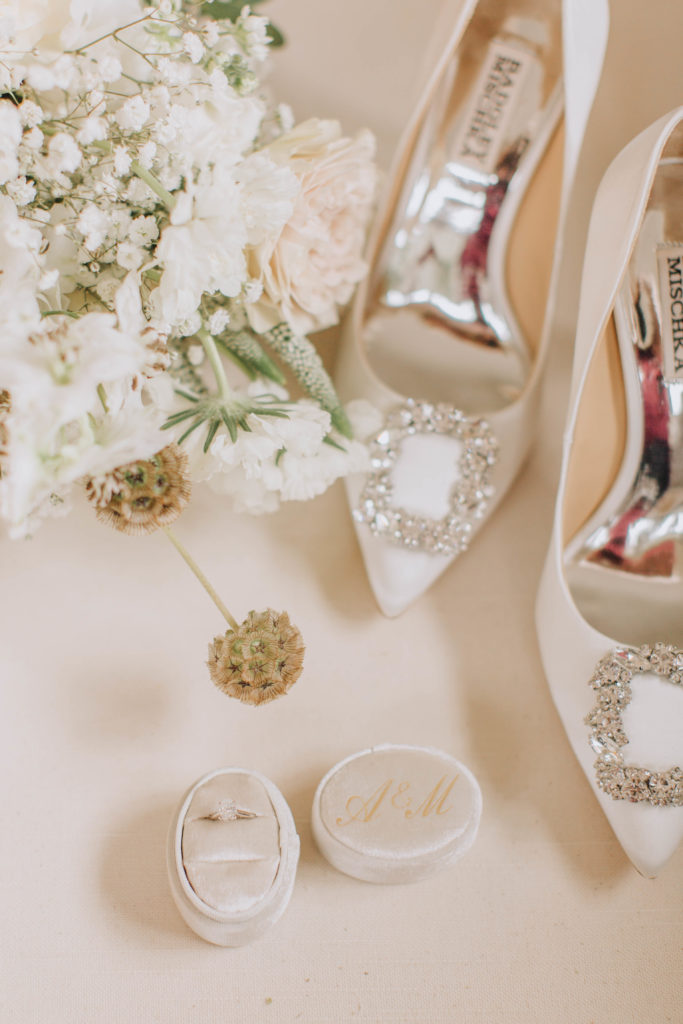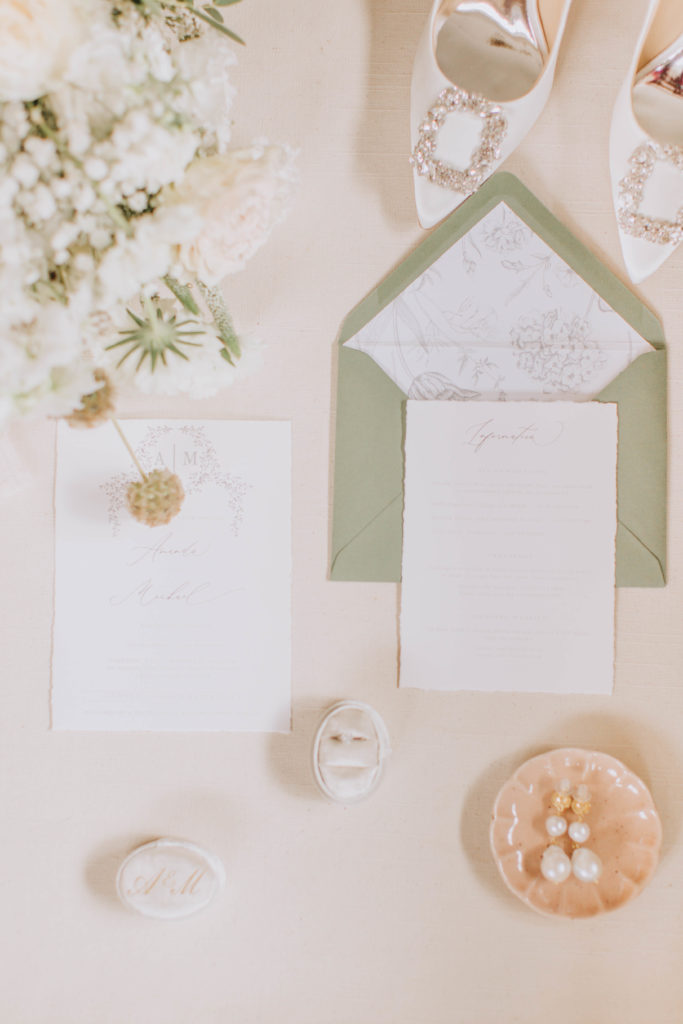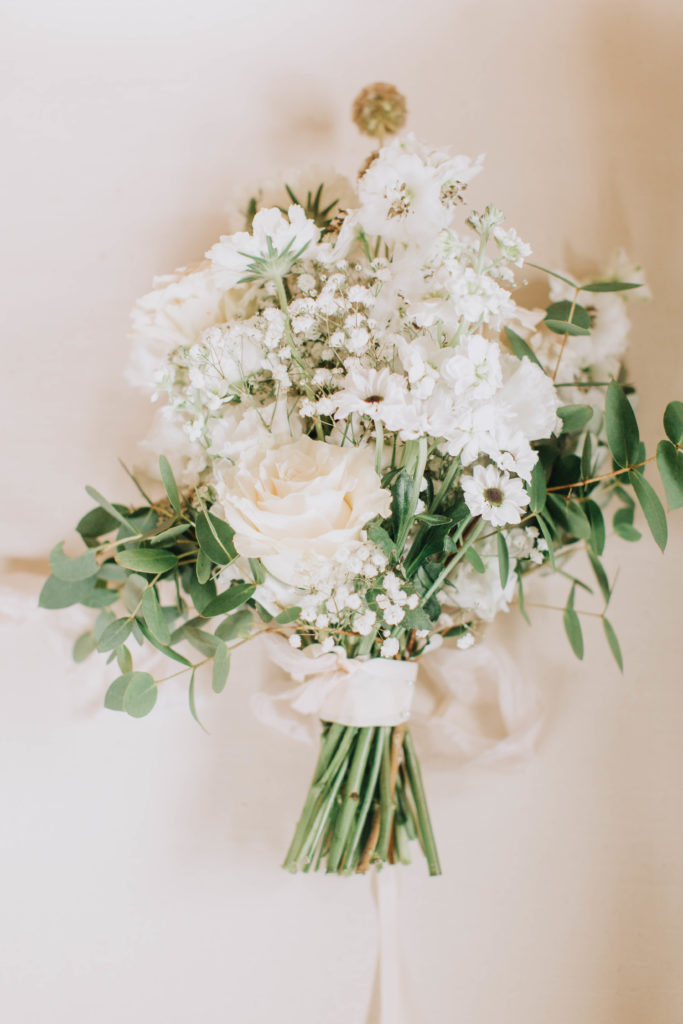 About a year before the wedding, Amanda booked herself in for a skin consultation to get some advice on what products she needed for that glowy bridal look. "For me, the main benefits came from adding hyaluronic acid and drinking more water." Her beauty journey wasn't without drama though, Amanda had a hydrating facial the week before the wedding, and initially, her skin felt amazing, but the following day the skin under her left eye became inflamed, red and flaky! "I was so worried it wouldn't clear in time for the wedding but after a few trips to the pharmacy along with friends throwing every cream under the sun at me, it eventually healed. I would advise all brides not to try anything new on their skin too close to their wedding." The bride-to-be spent a morning at Jo-Malone in Victoria Square where they offer a complimentary wedding scent experience, and she chose a combination of cypress and grapevine cologne with wood, sage and sea-salt body lotion. It was a lovely thing to do in the run-up to the wedding and that smell will forever remind her of the wedding day.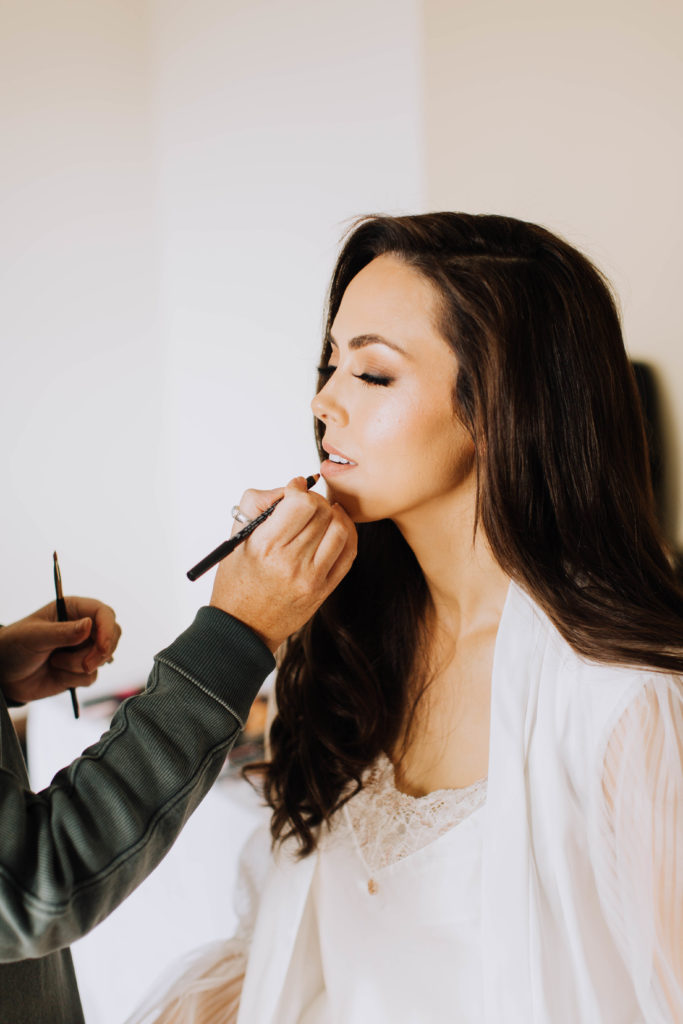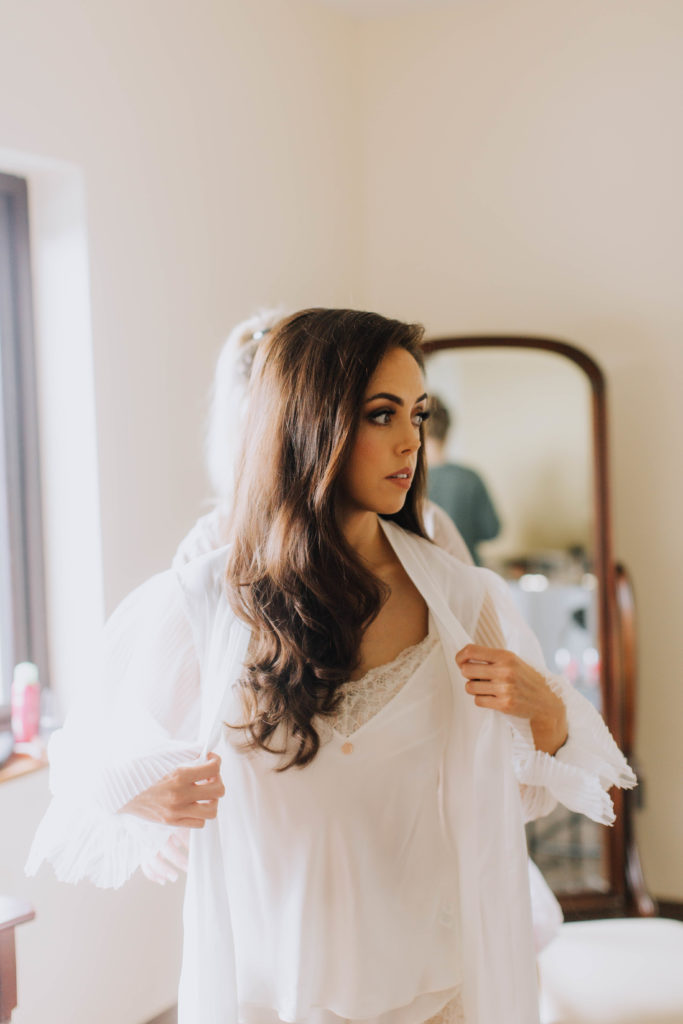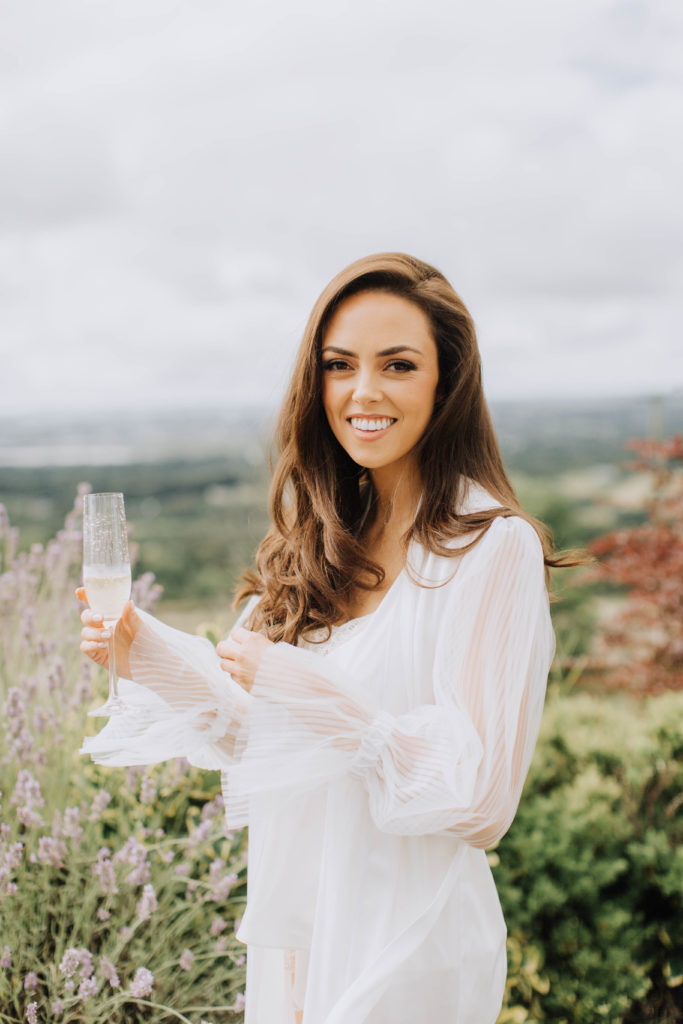 When we asked her Amanda admitted that honestly, she had found dress shopping pretty stressful. The style of dress she wanted and had envisioned didn't suit her or her shape. She went to five dress shops in total, then eventually found the dress in a boutique in Five Mile Town called Serendipity. The dress is by designer Suzanne Neville who offers a bespoke design and fit service which was exactly what Amanda needed. She wanted something elegant and classy that still felt modern, and after adding a silk belt with a bow to the back, it was meant to be.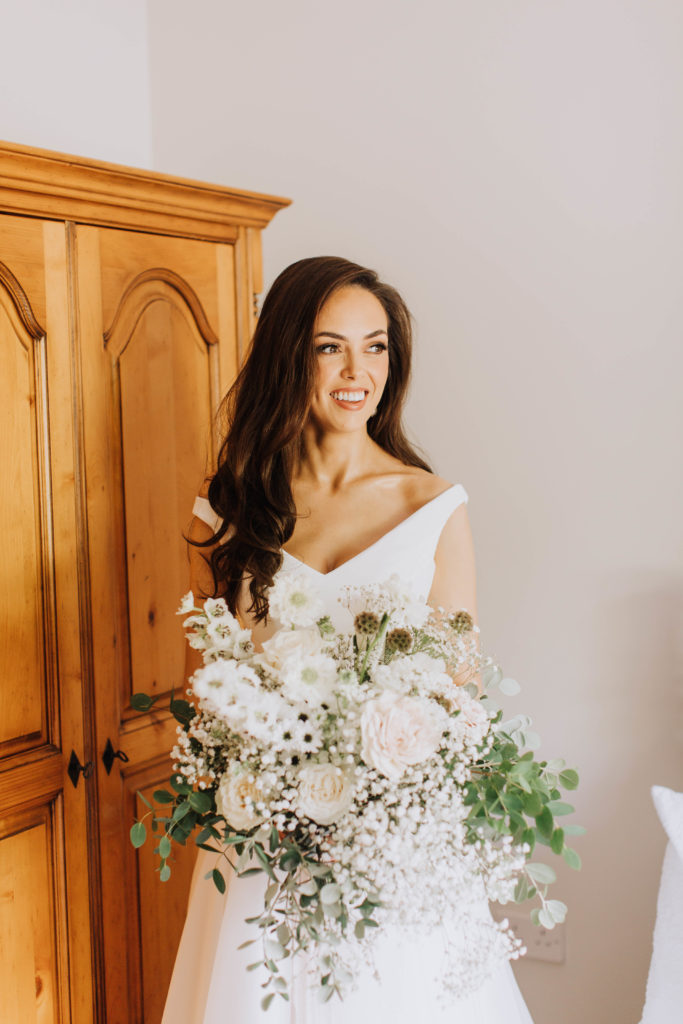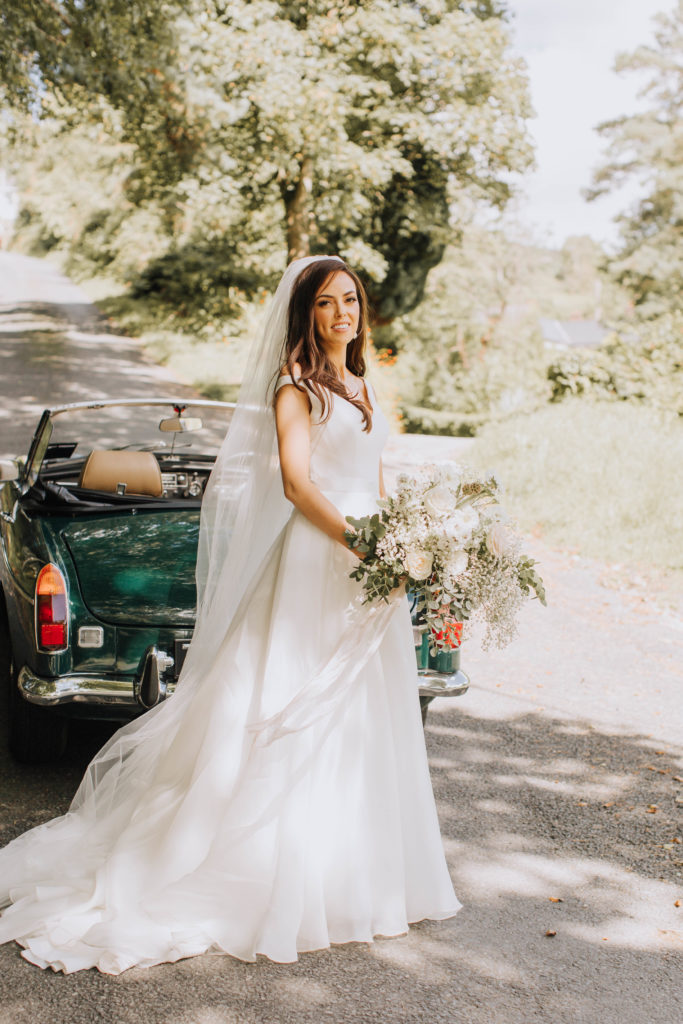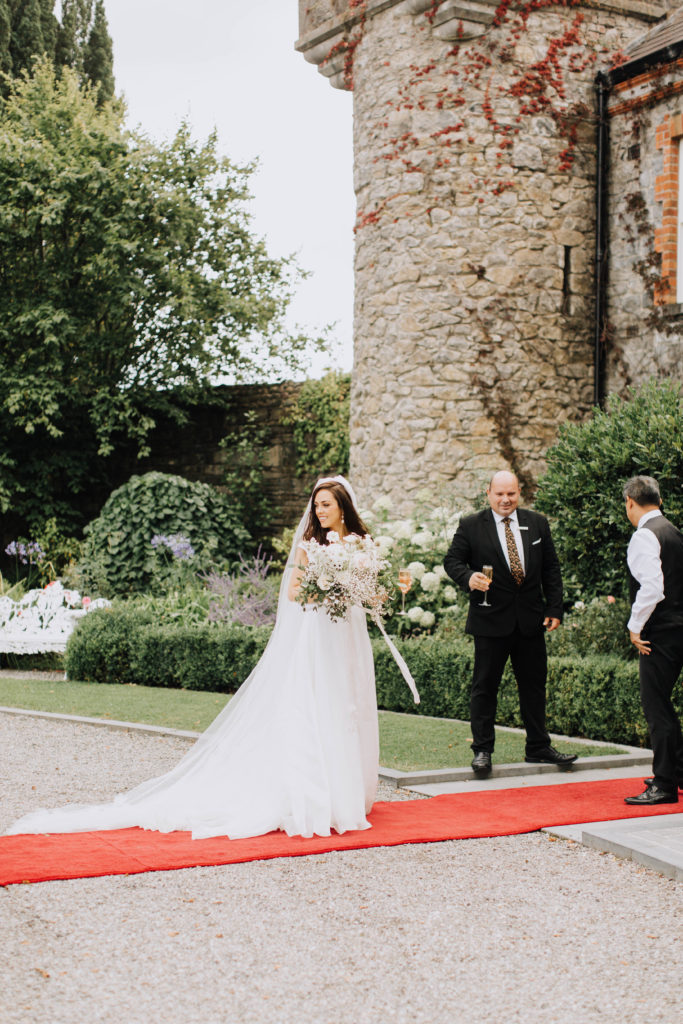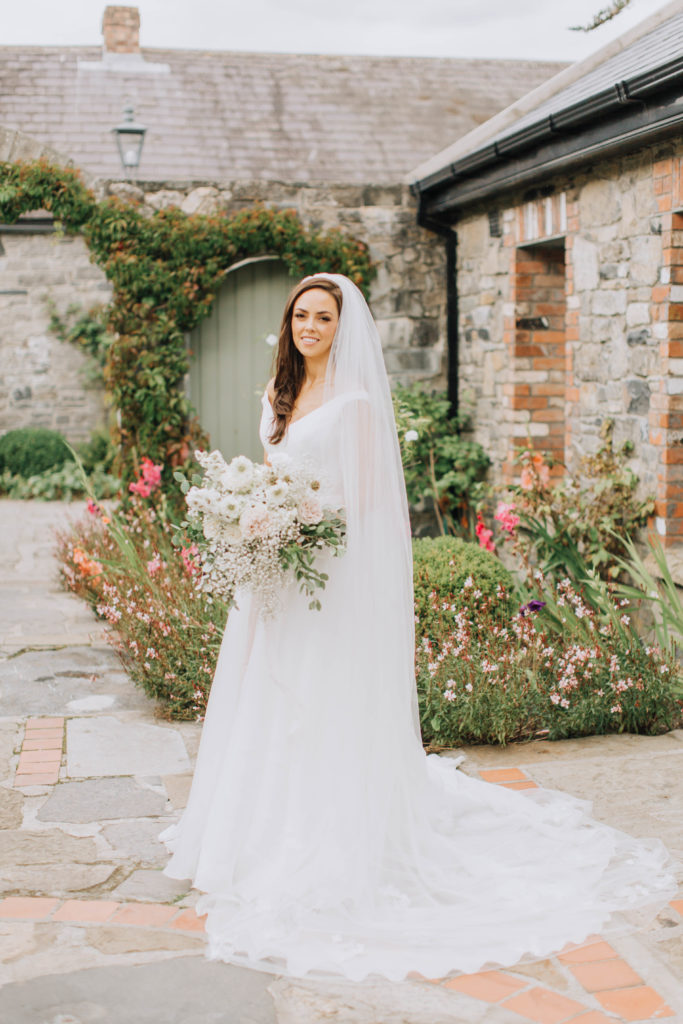 Amanda had four incredible ladies by her side, Sinead and Danielle her long-time besties along with Jasmine and Elsie her little cousins. "They were worth their weight in gold through the planning stages, especially on the day itself. I will be forever indebted to them and cherish the memories we made over those three years." The bridesmaid dresses were by Jenny Yoo; Amanda found a stockist in Ireland which was Covet Boudoir in Dublin, and they all headed off for a girlie day out to try them on. One of her bridesmaids was living in Australia at the time, but the party was able to connect with her over Zoom. Our stunning bride wanted the girls to wear a dress that they felt good in, so they each chose a style and shade that suited them, and thankfully it all came together.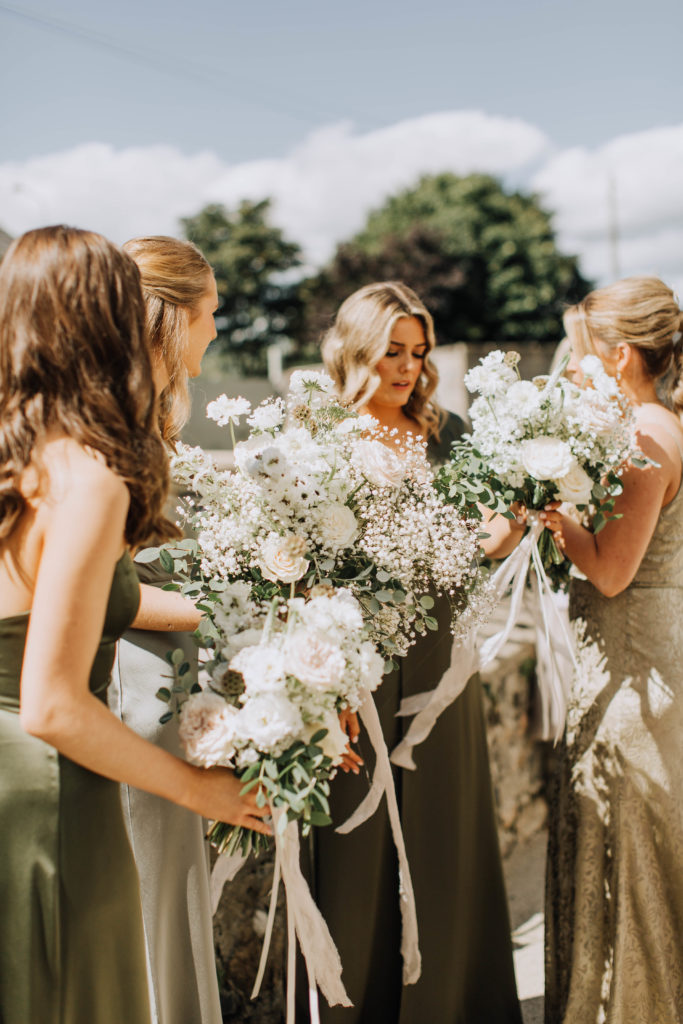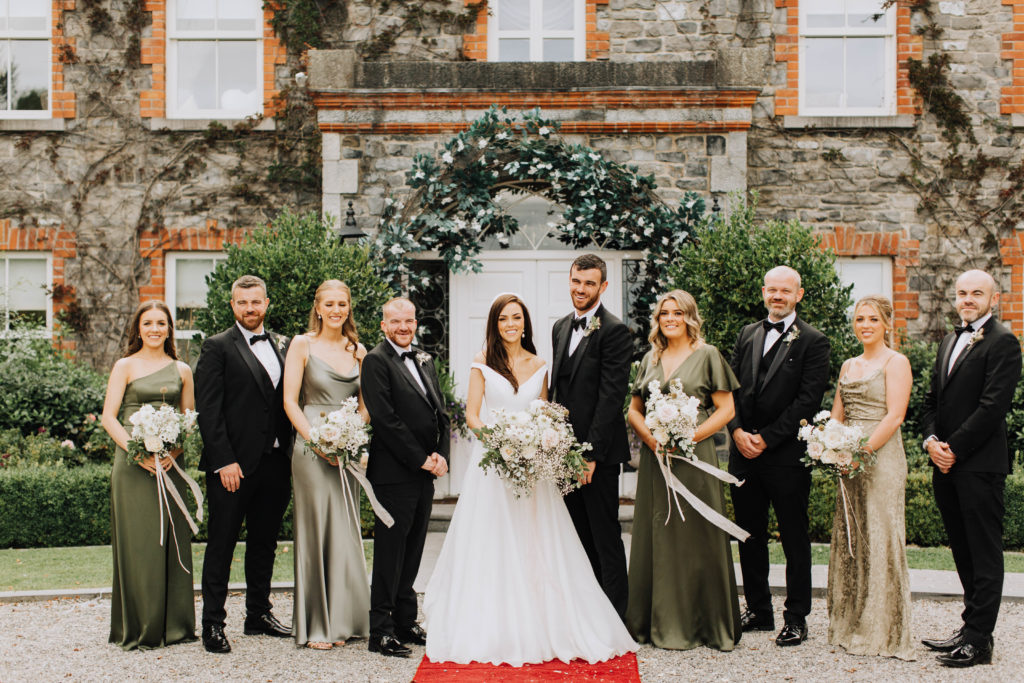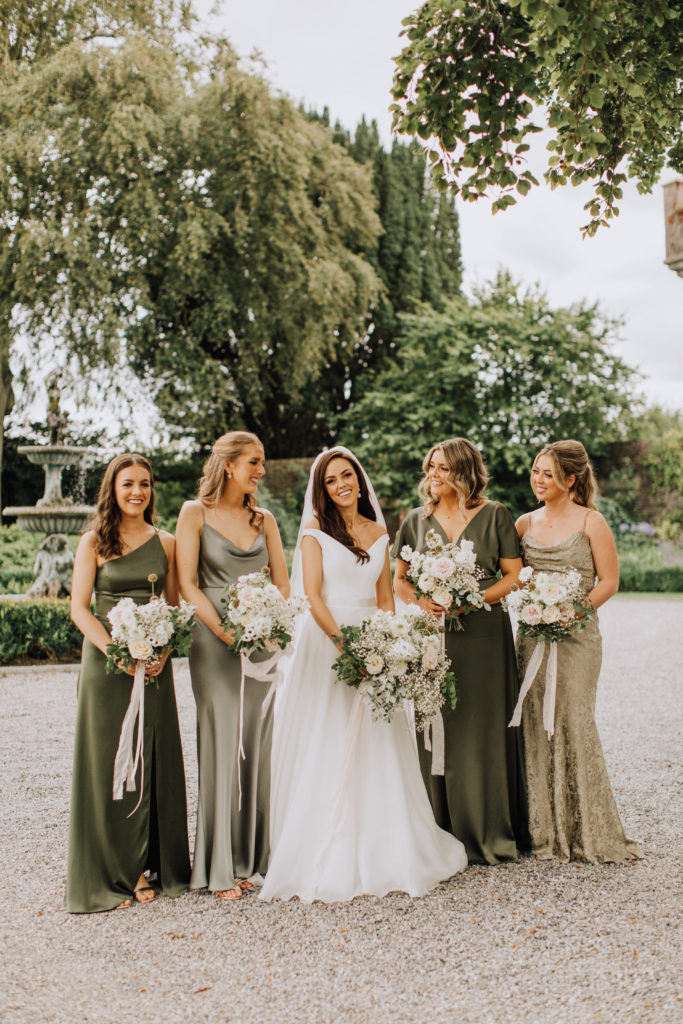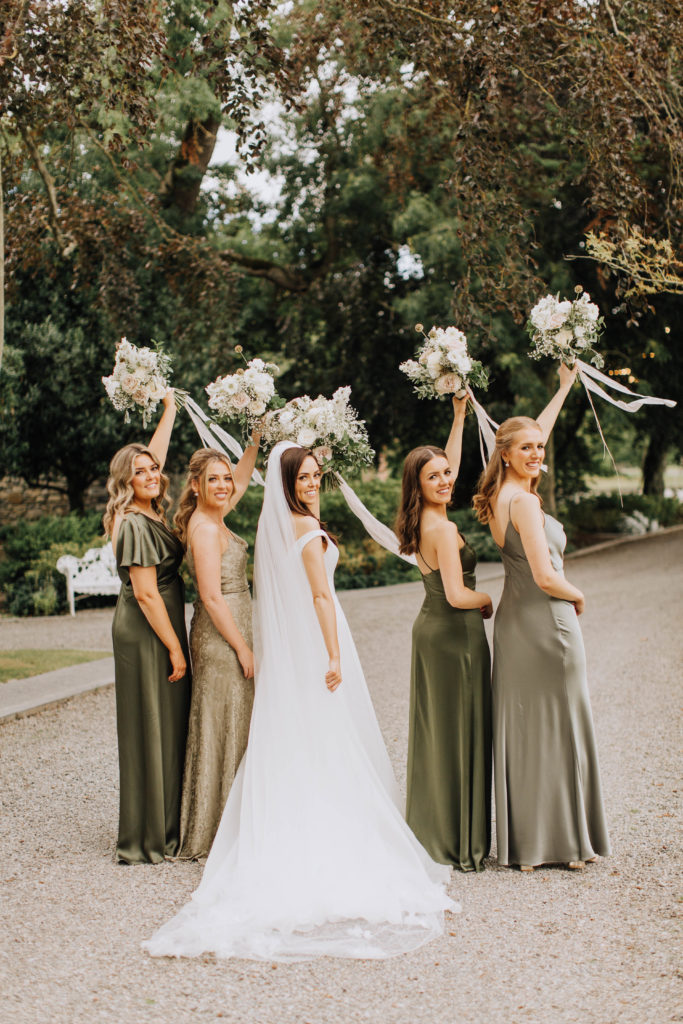 The venue was Ballymagarvey Village, and it was perfect in every way. "From the beautiful grounds to the food, the décor and the incredible staff, we couldn't rate it highly enough. When we walked through those barn doors into the main dining hall for the first time, I was just in awe, and from then, our hearts were set on Ballymagarvey."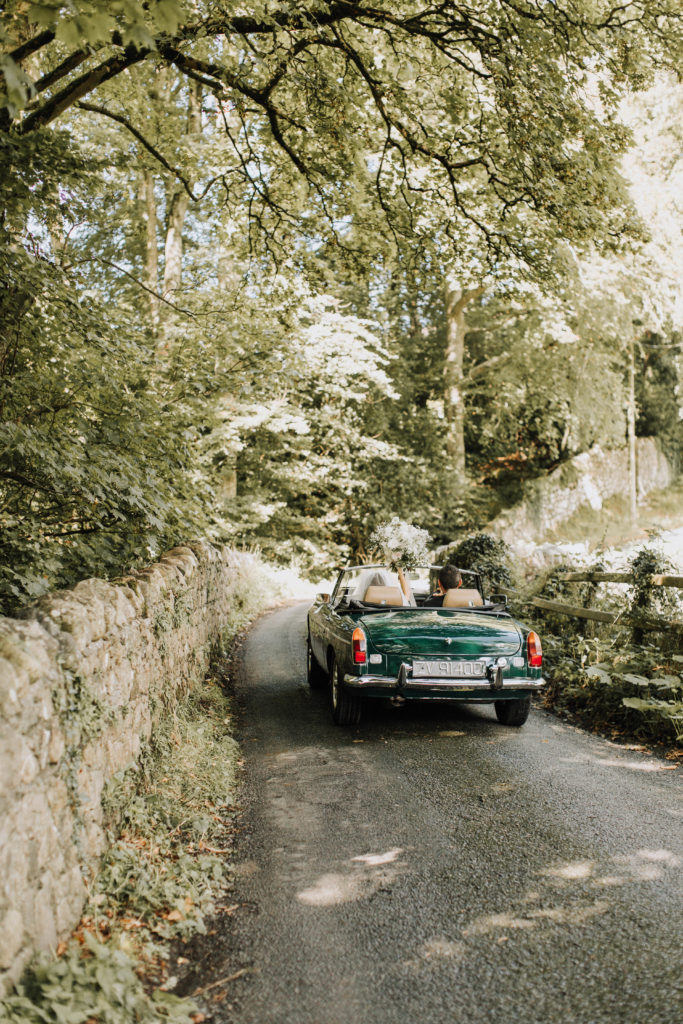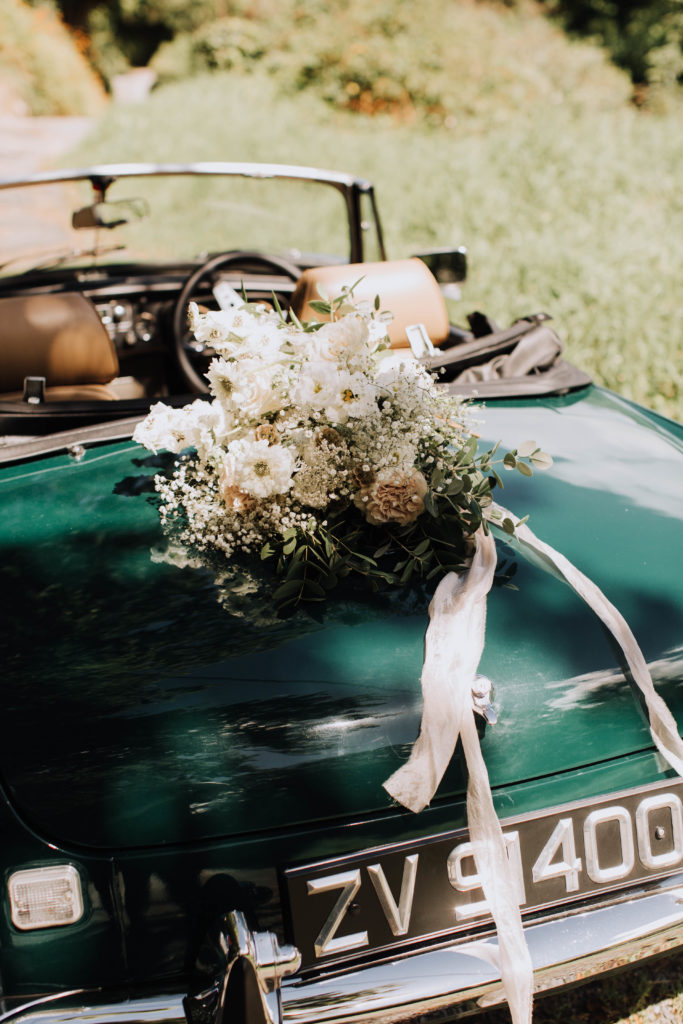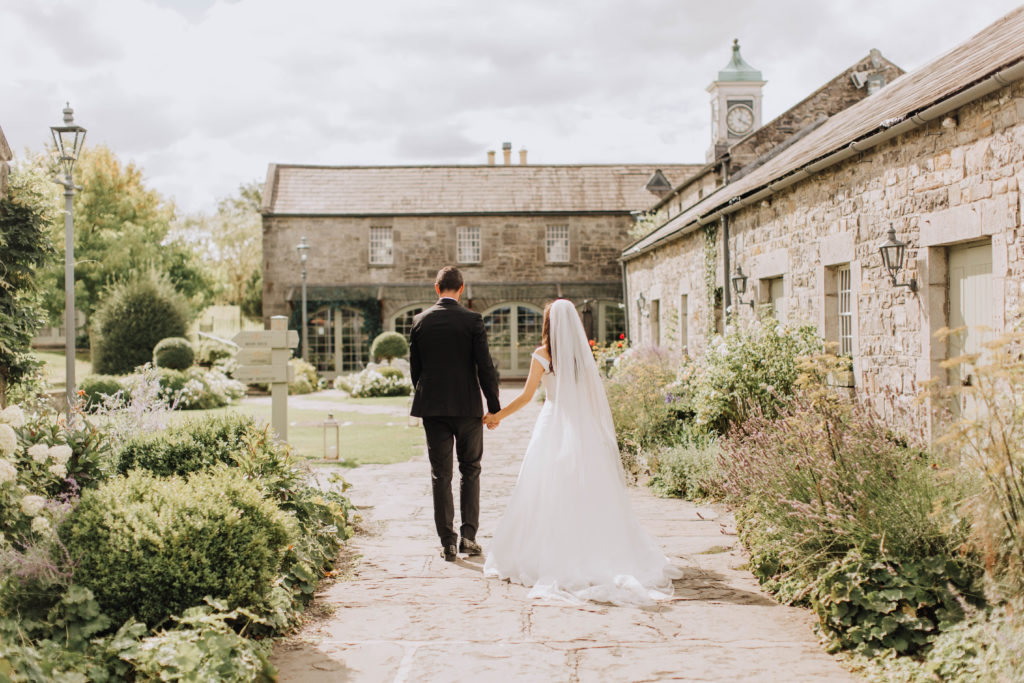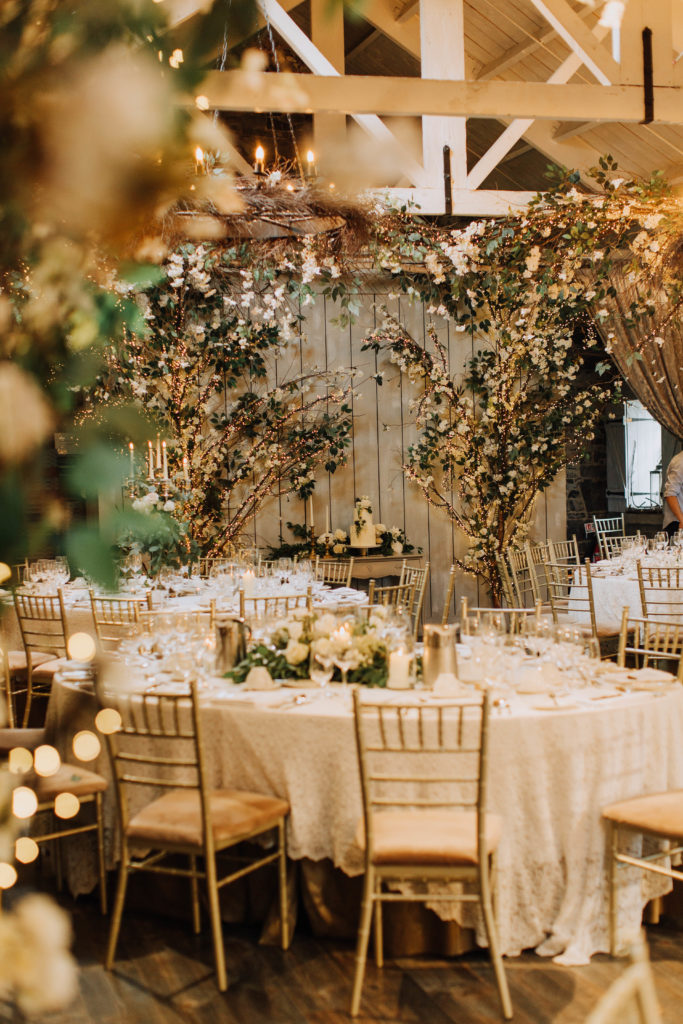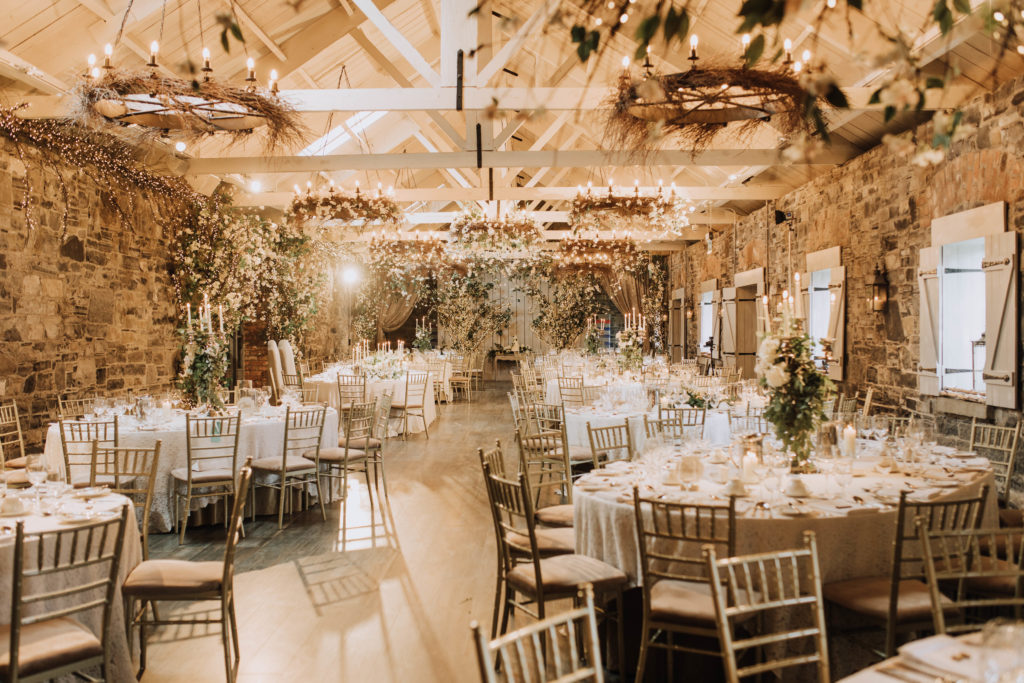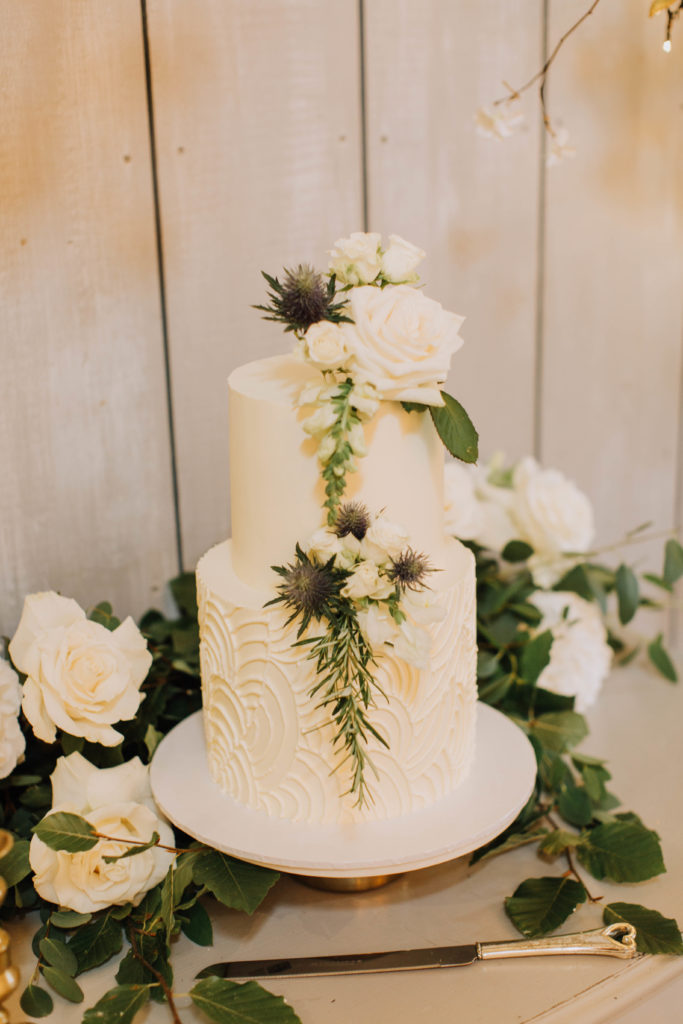 Because the couple had to choose their ceremony singer, band and DJ during the lockdown, they used a plethora of websites to get an idea of what they wanted. The two then spent a few hours watching videos on YouTube and narrowed the search down to those flexible in allowing the pair to incorporate the songs they liked. "For us, this made our ceremony more personal and meaningful. Likewise, working with the DJ on the setlist ensured our friends and family were on the dance floor well into the wee hours."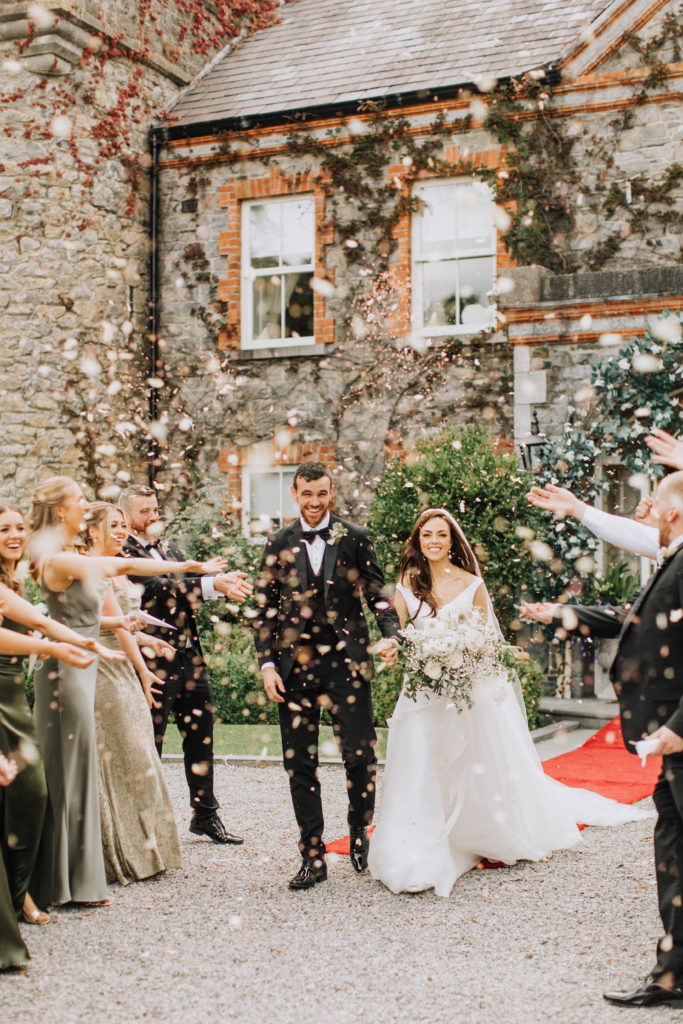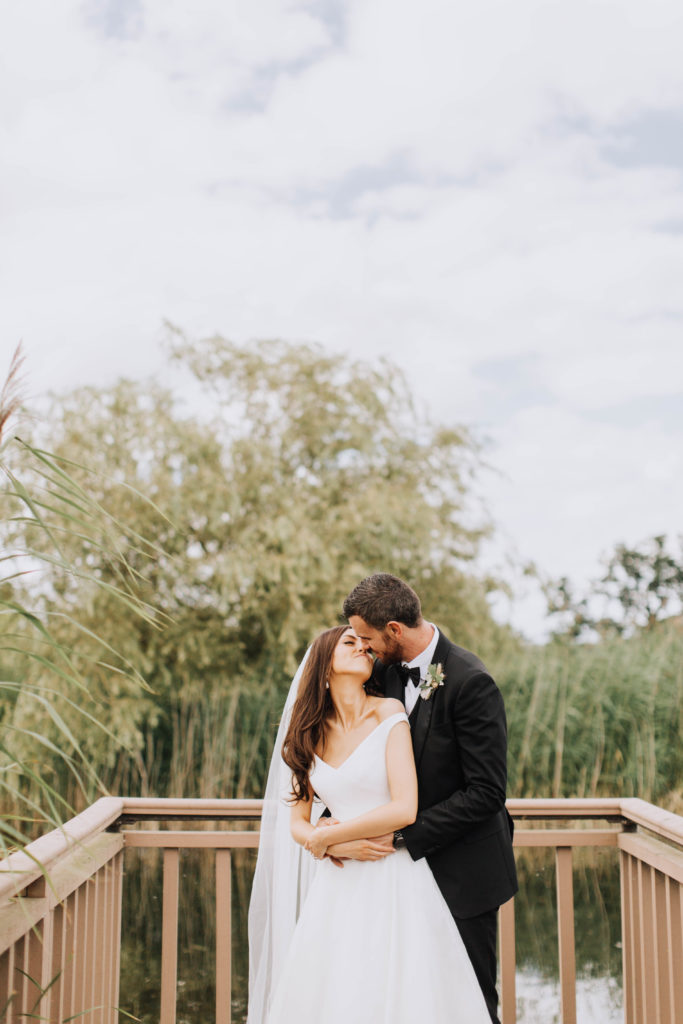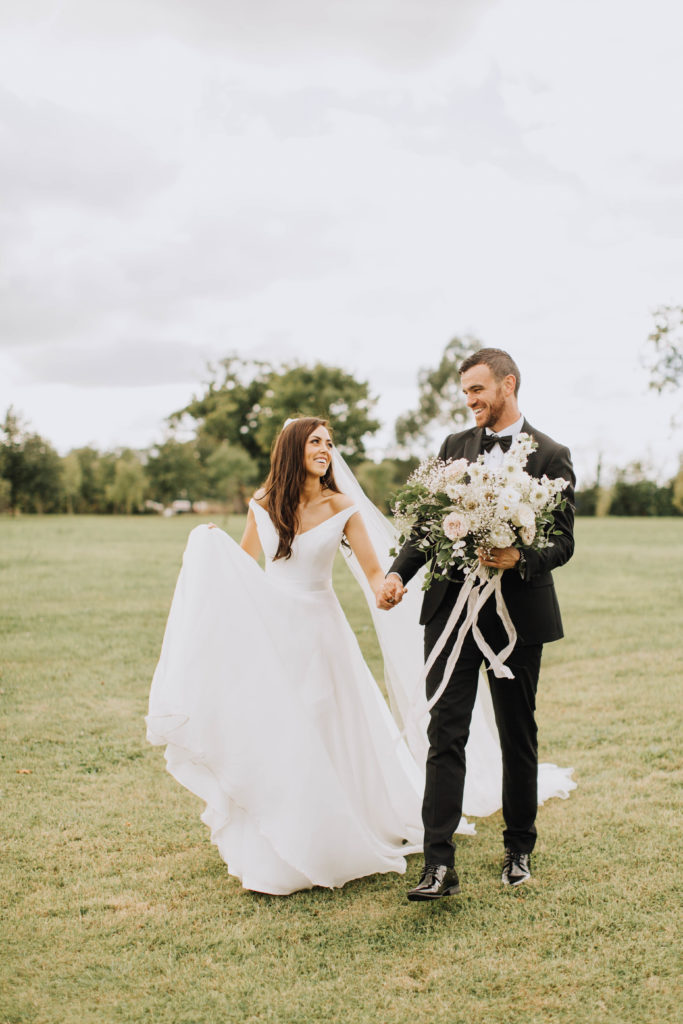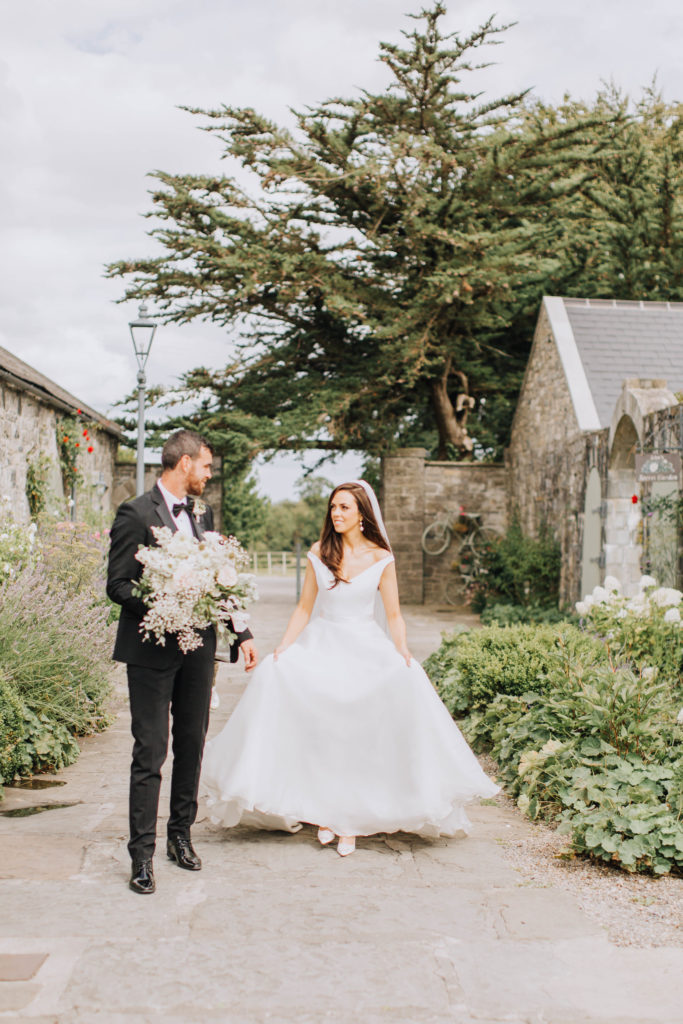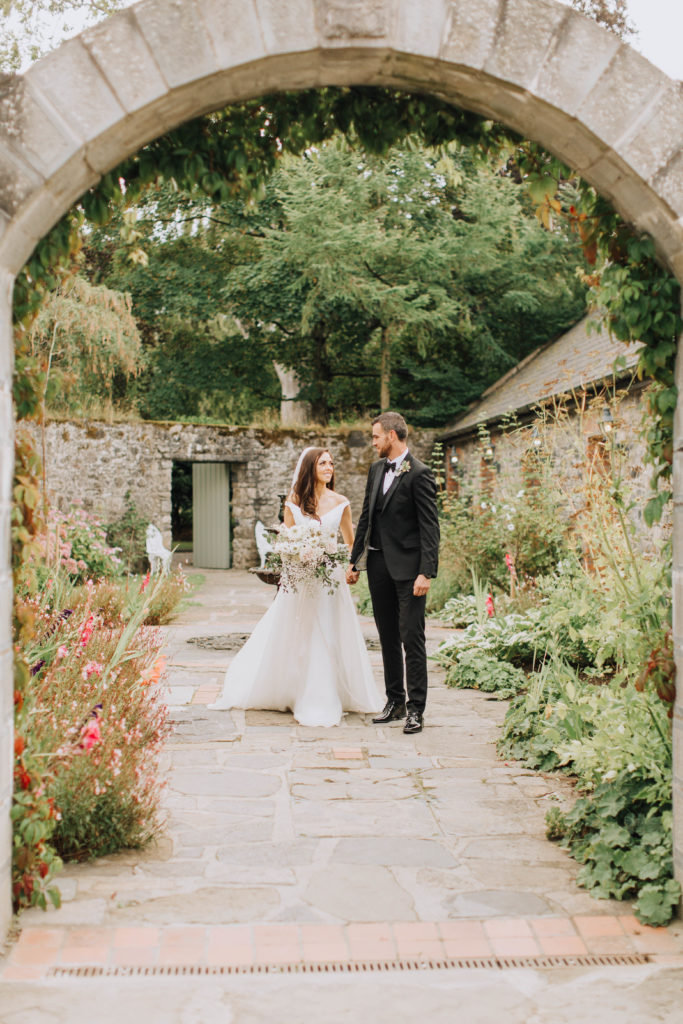 - Gráinne