Shining bright in the majestic Kerry landscape on the shores of Lough Léin, The Europe Hotel & Resort was the breathtaking setting for solicitor Margaret Hayes and UCD Lecturer in the School of Medicine, Kevin Cronin's beautiful June 2023 wedding. Styled by Blue Blossom Creative and captured by Emma Russell, filled with dreamy details and personal touches, this is a wedding for your inspiration boards!
The pair originally met in UCD circa 2011 where they had a few rendezvous but nothing serious. Kevin and Margaret didn't really keep in touch after college, so it was by total chance that they bumped into one another again at the Galway Races in 2017, and the rest is history! Cliché and romantic all wrapped into one! The two went on a trip to London and Paris just before Christmas in 2021. Kevin got on one knee at the Place du Trocadero in Paris with the Eiffel Tower as a backdrop and asked Margaret to be his wife. Of course, she said yes!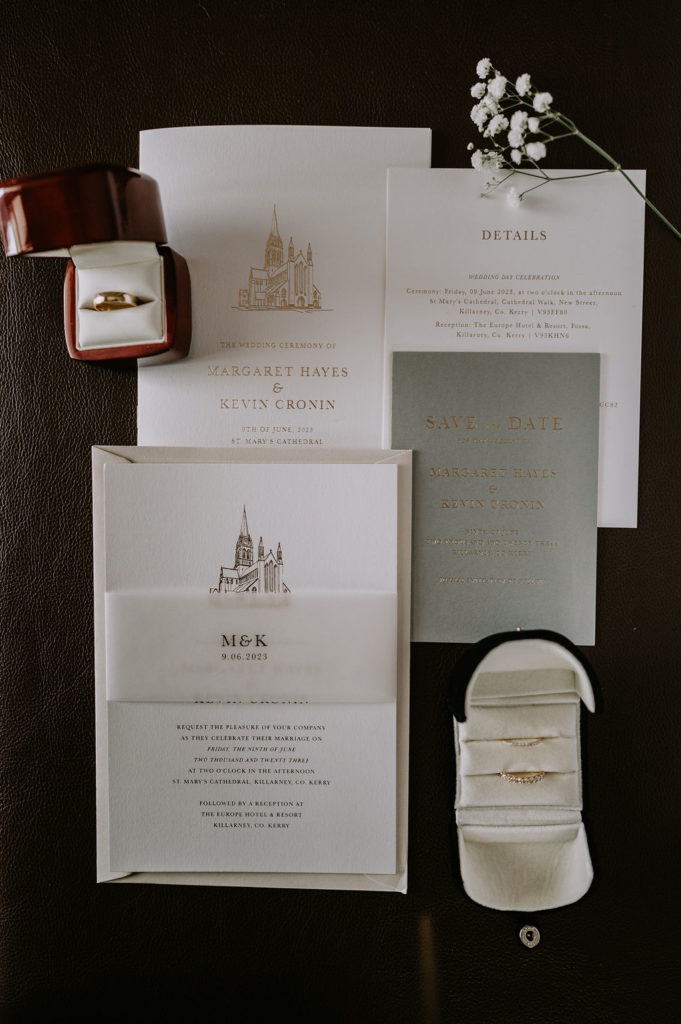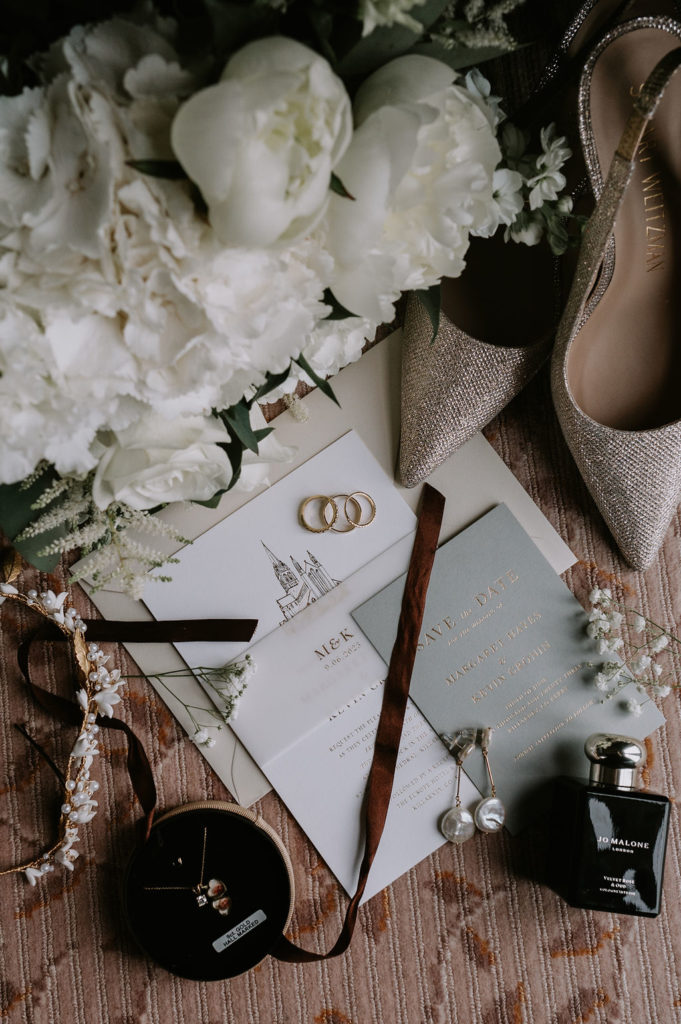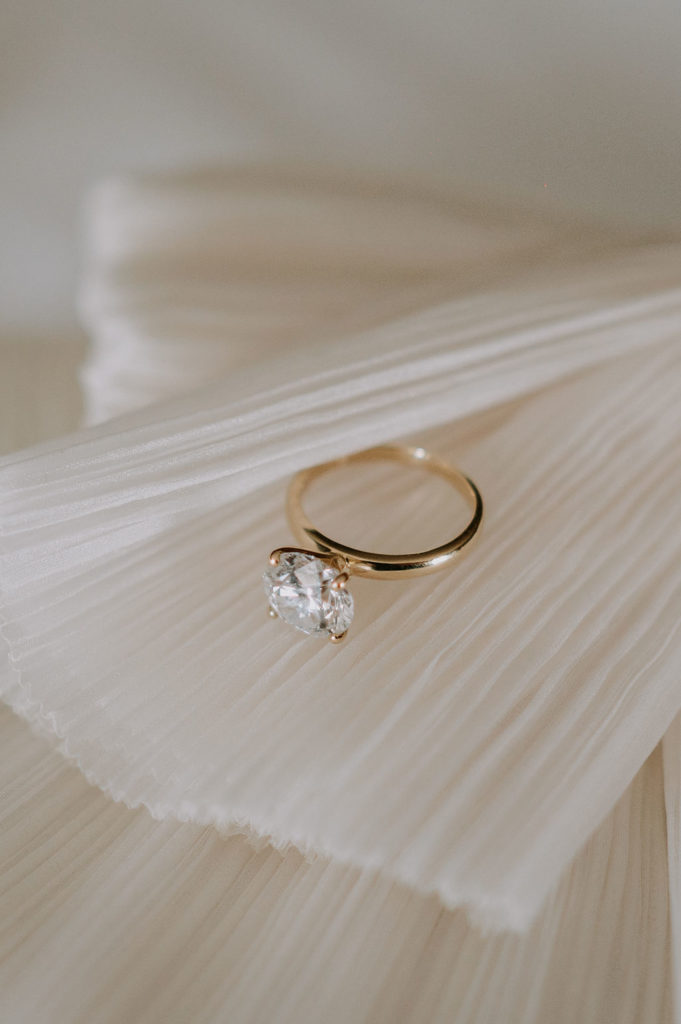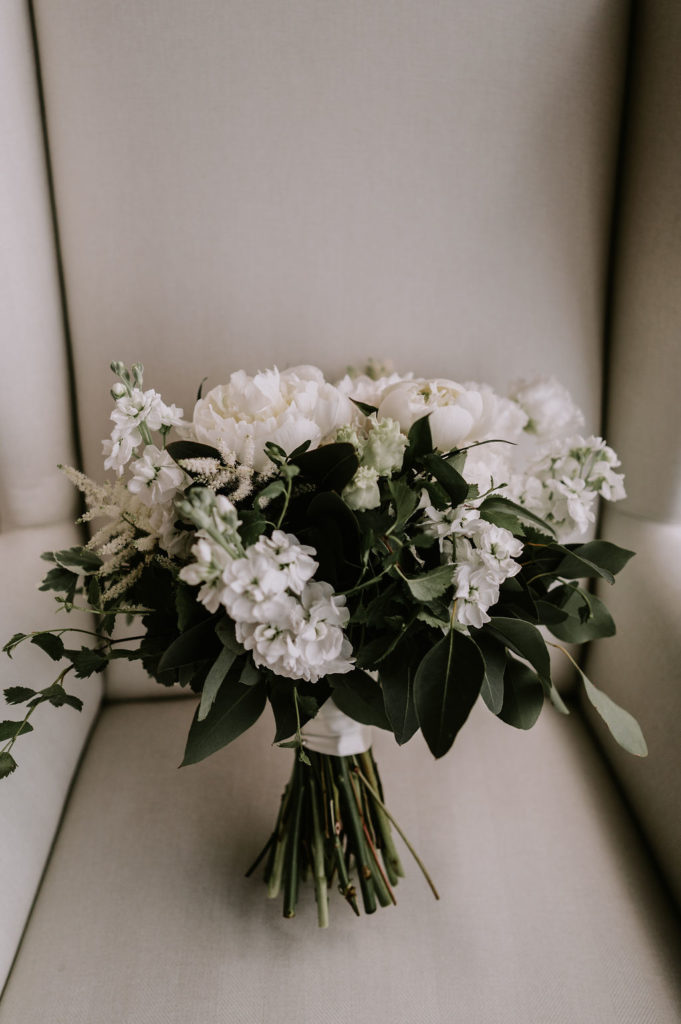 Margaret had some hydra facials that really helped with her glow on the day. Our bride to be was undecided on a wedding scent so needed some assistance. She met with a saleswoman in Joe Malone in BTs on Grafton Street and with her guidance ended up getting two scents for herself, some for all of her bridesmaids and a perfume for her Mum! "It is one of the standout memories for me in the weeks leading up to the wedding, she really settled my nerves and made me feel special." Margaret opted for for Oud Bergamot Cologne Intense as her base with Peony and Blush on top. The saleswoman gave her some great tips like dousing the veil in perfume and the result has people commented on the beautiful scent all day.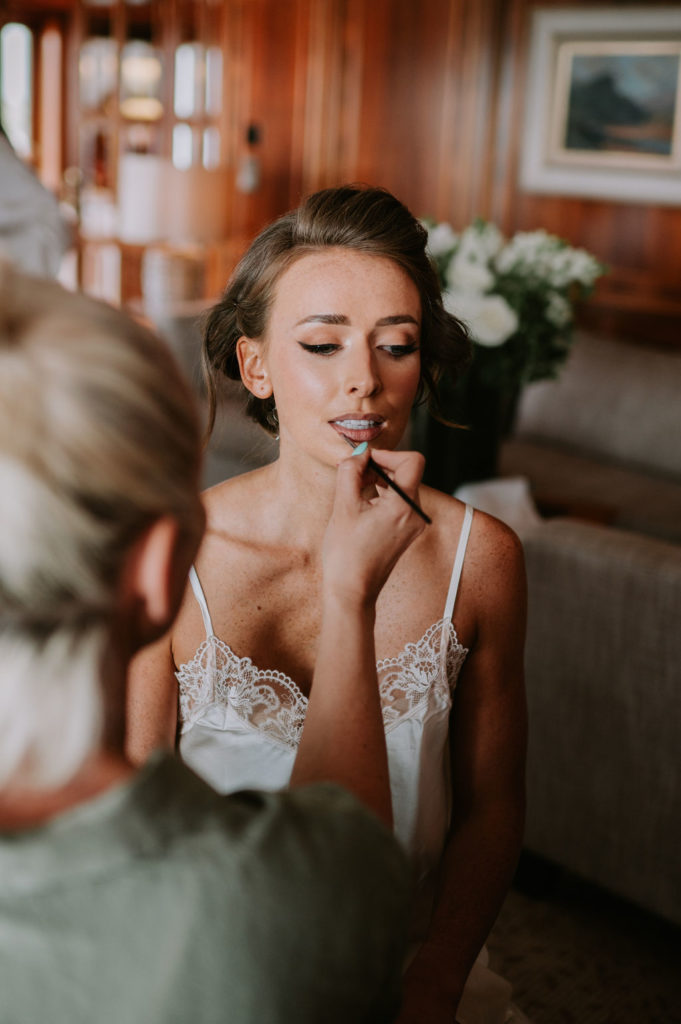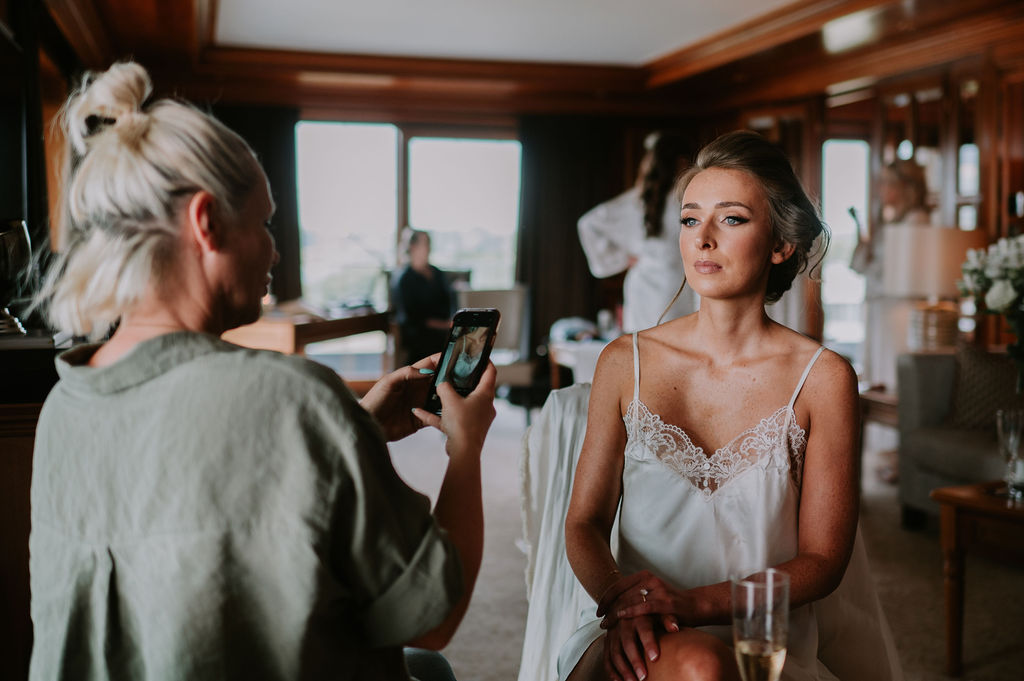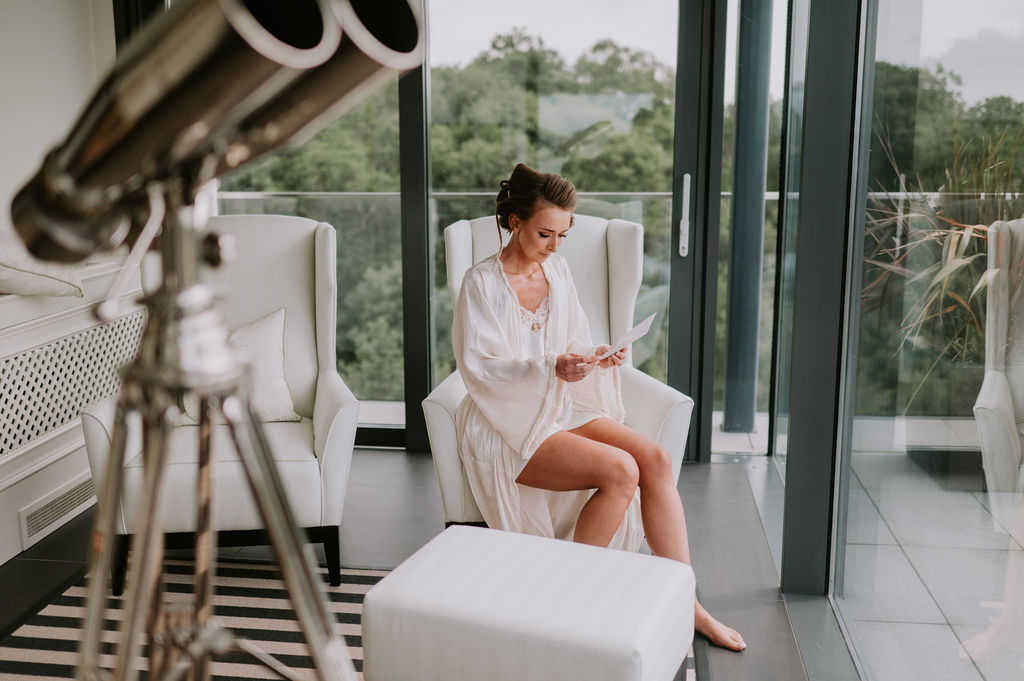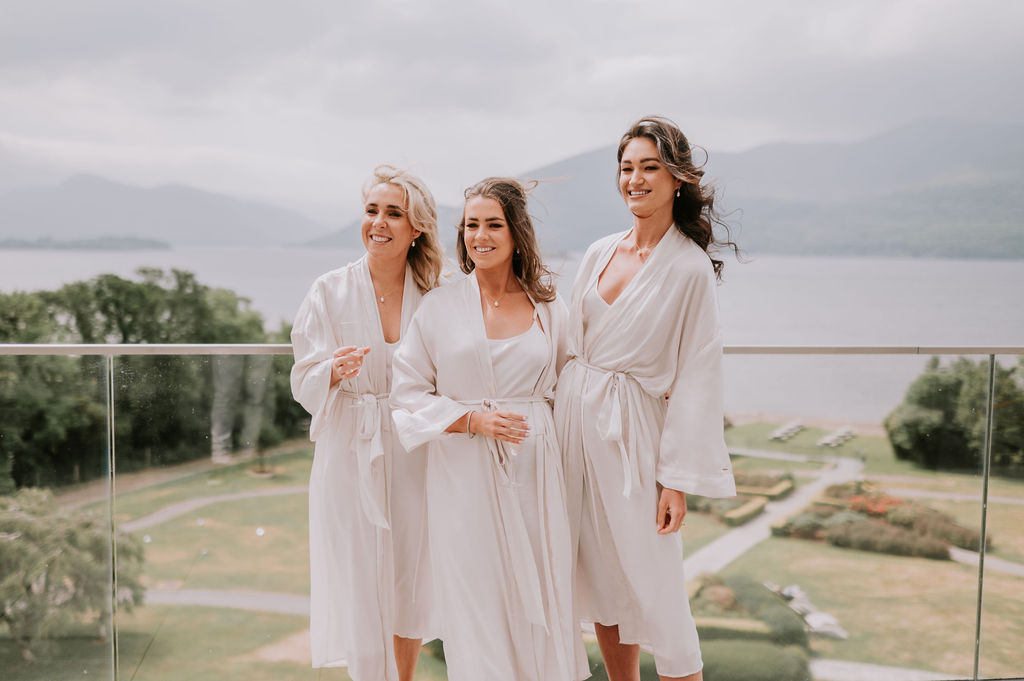 Margaret had always wanted to dramatic ballgown wedding dress as she felt like it's one of the only opportunities you have in life to wear one! Aiming for that type of dress helped her to narrow down boutiques and styles. She went to four boutiques in or around Dublin. "Once I went to Sharon Hoey and experienced the care and diligence, they give to Brides I was pretty certain I'd find my dress there and I did." On the day she wore a Suzanne Neville dress and absolutely loved it. She raved about the girls in Sharon Hoey, their hard work and welcoming atmosphere made an other wise stressful situation enjoyable and they paid exceptional details ensure the dress is a perfect fit.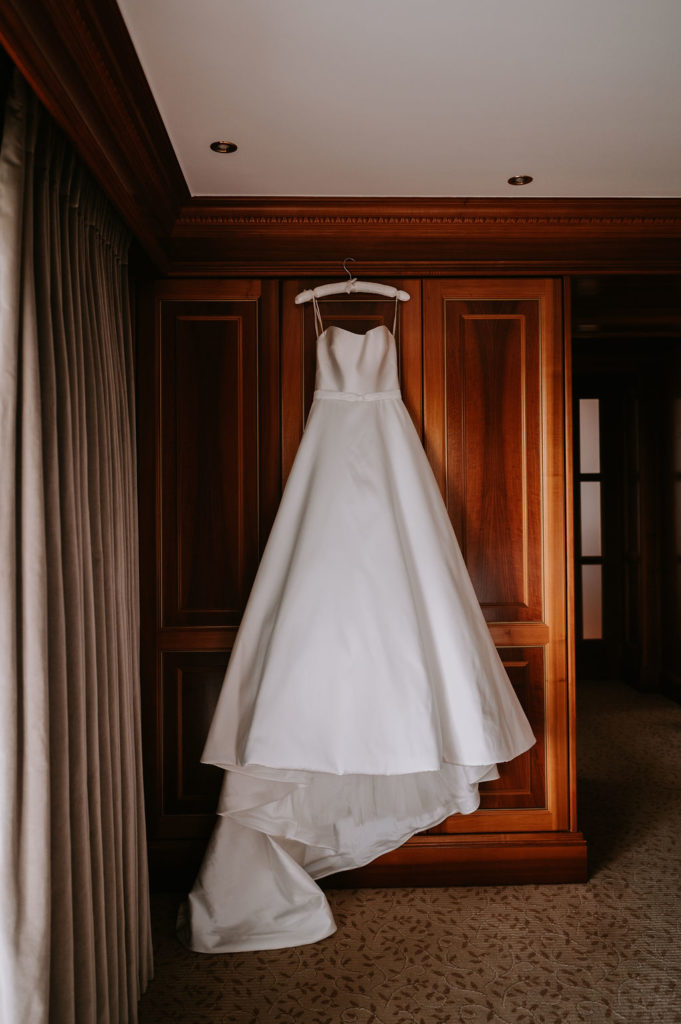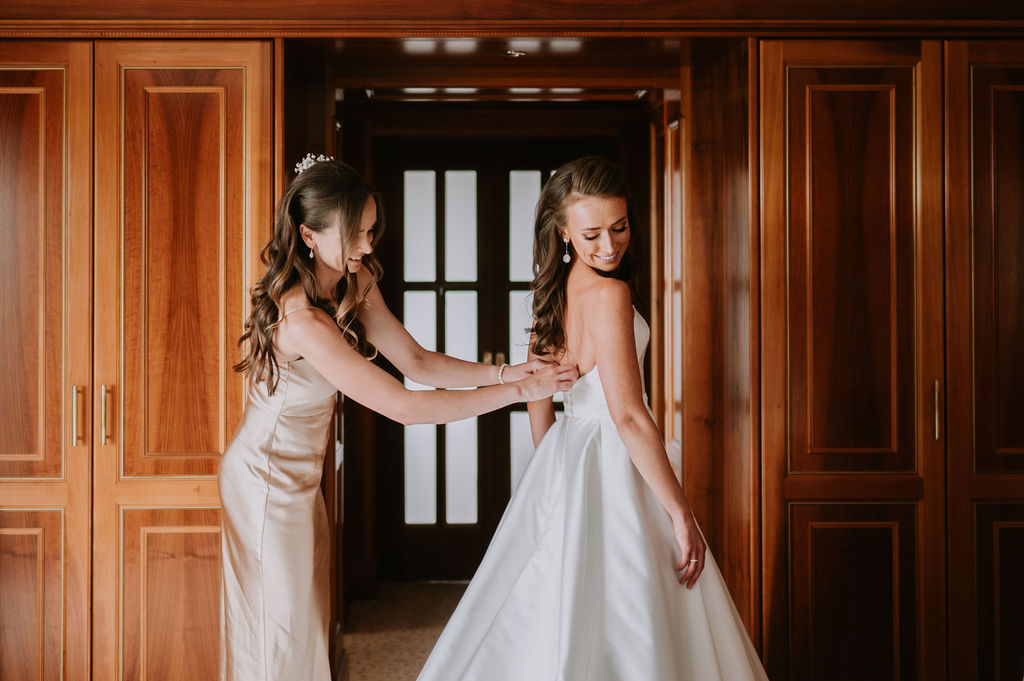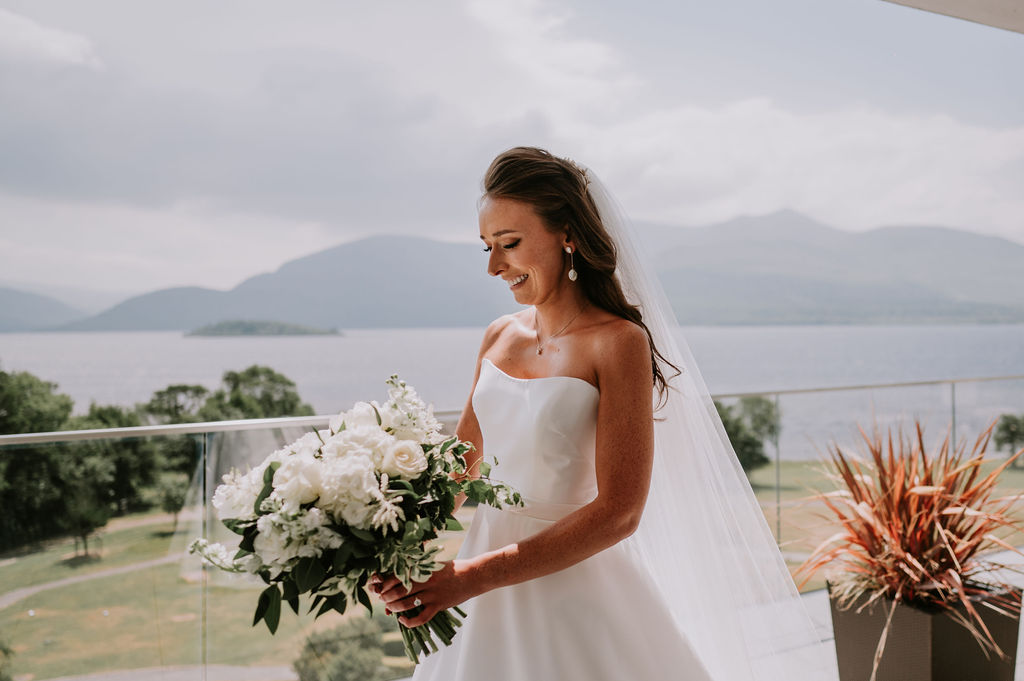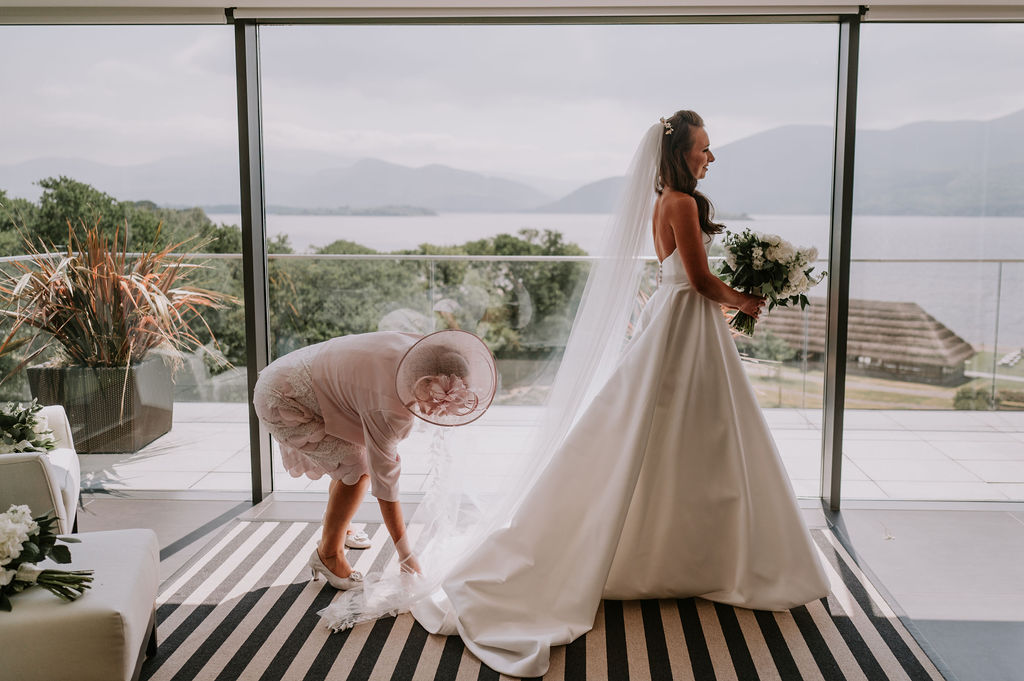 In total contrast to the time, she spent looking at wedding dresses. Kevin had a friend who used to work in Louis Copeland so the pair organised to go into their Wicklow Street store a few months before the wedding. Margaret had anticipated a few trips in and out to finalise details but in true male fashion, they had Kevin's tux picked and finalised (socks included!) in the space of 15 minutes. "Kevin's tux was beautiful, so many people including the photographer on the day remarked on how well he looked in it."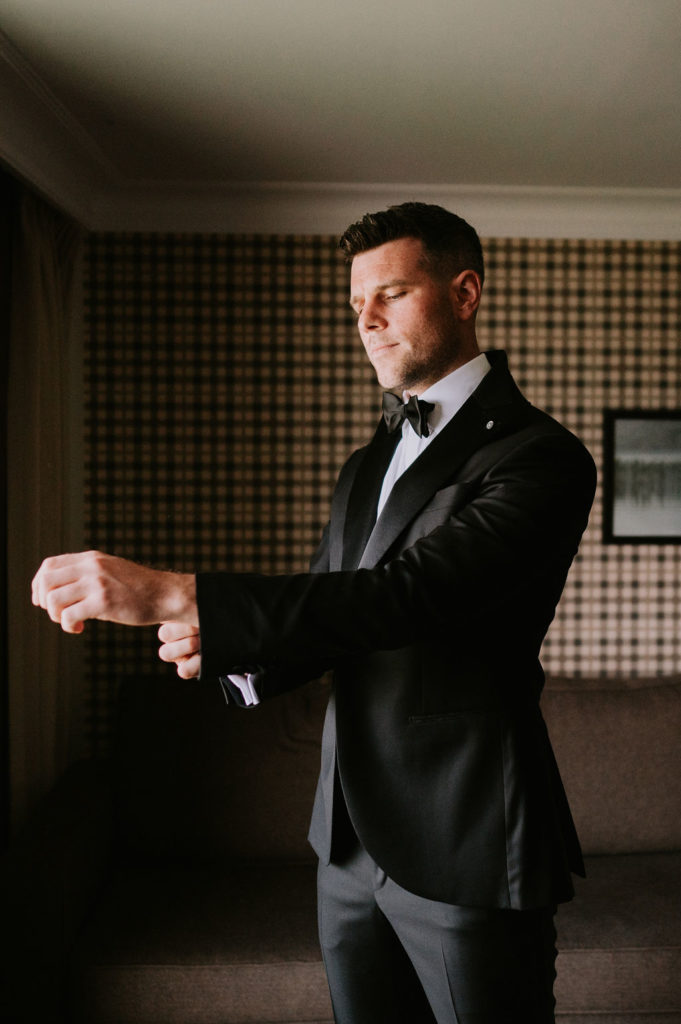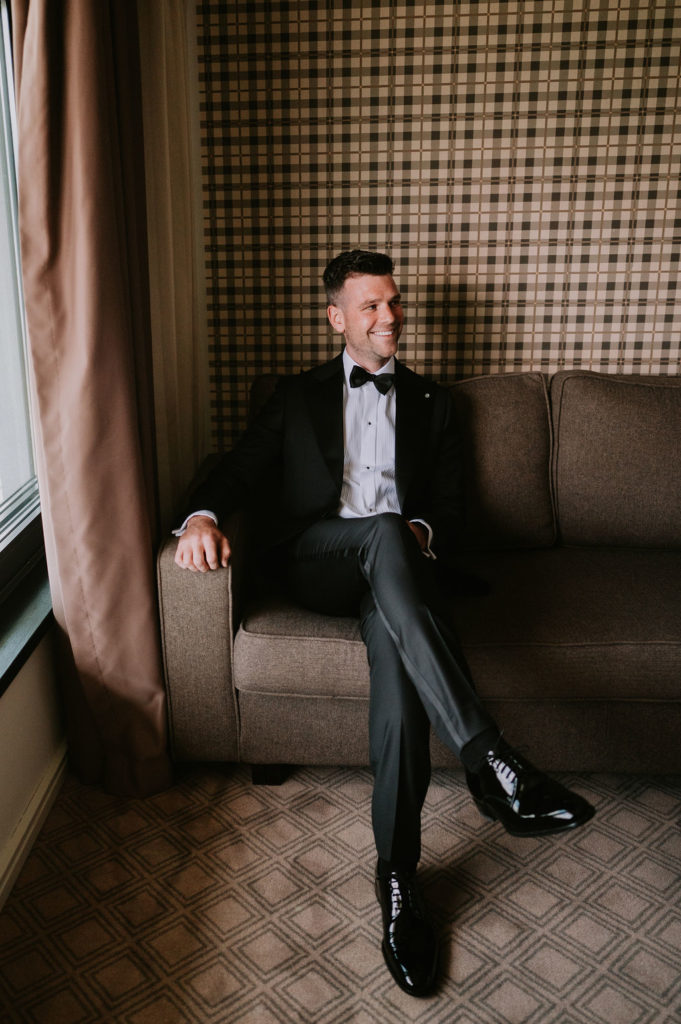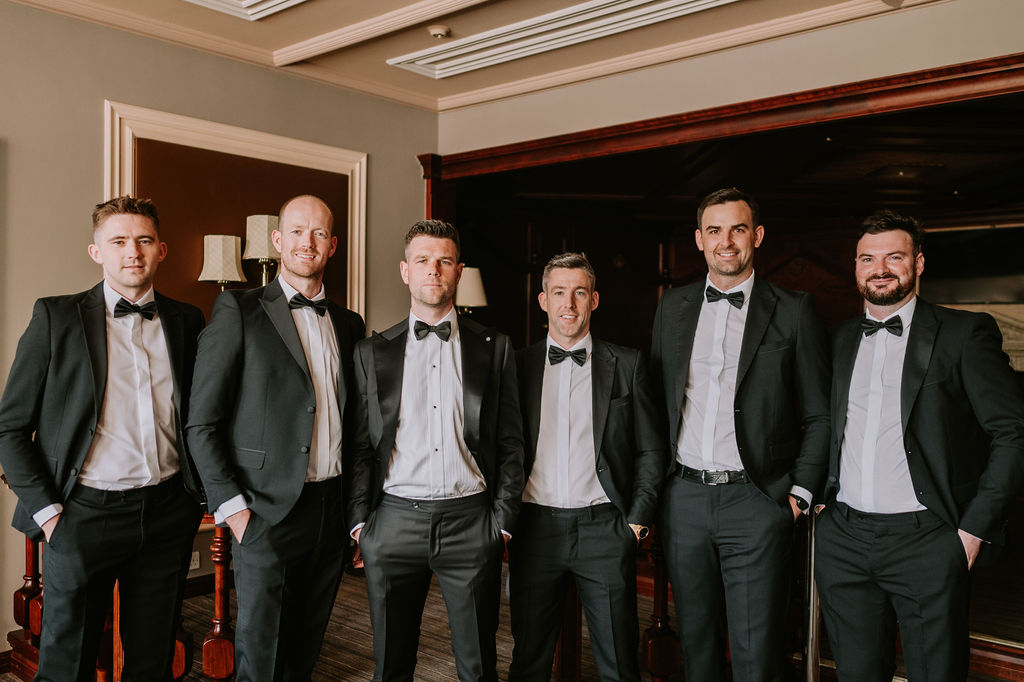 The bridal party was made up of only the best, Margaret's only sister, her first cousin and three of her closest friends. All of the bridesmaids are tall and slim, but Margaret wanted them to have some input into what they'd wear so she picked a colour, and they picked the style that suited them best. "Pretty Lavish have a great selection of styles and it works perfectly as you'd hardly notice the dresses are different styles in the photographs etc." In the end they went for satin gold dresses to tie into the general theme of white, green and gold.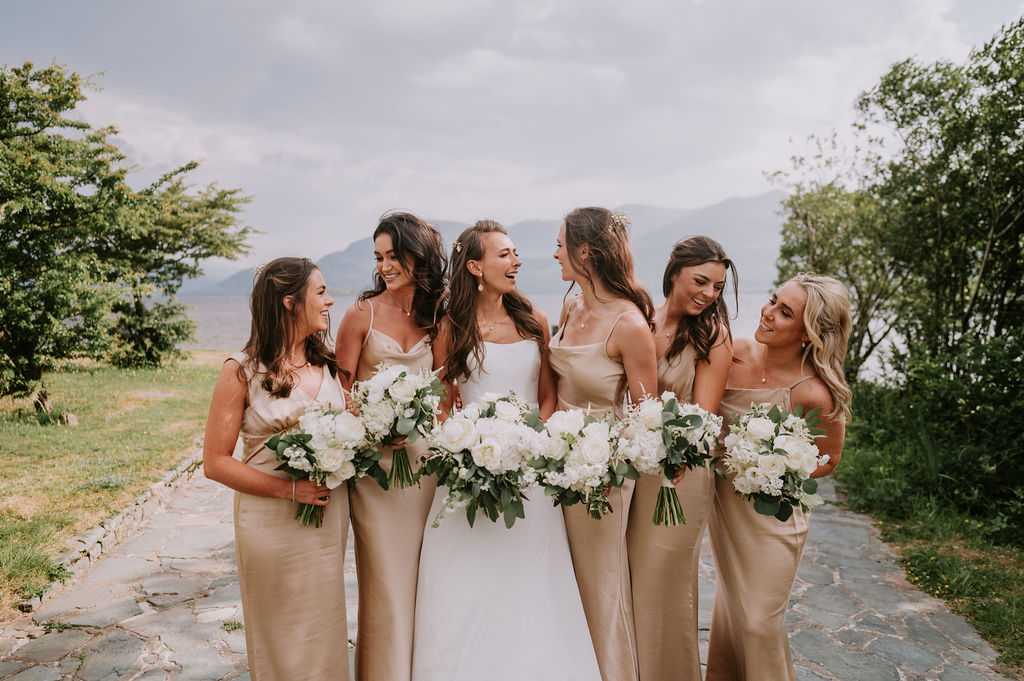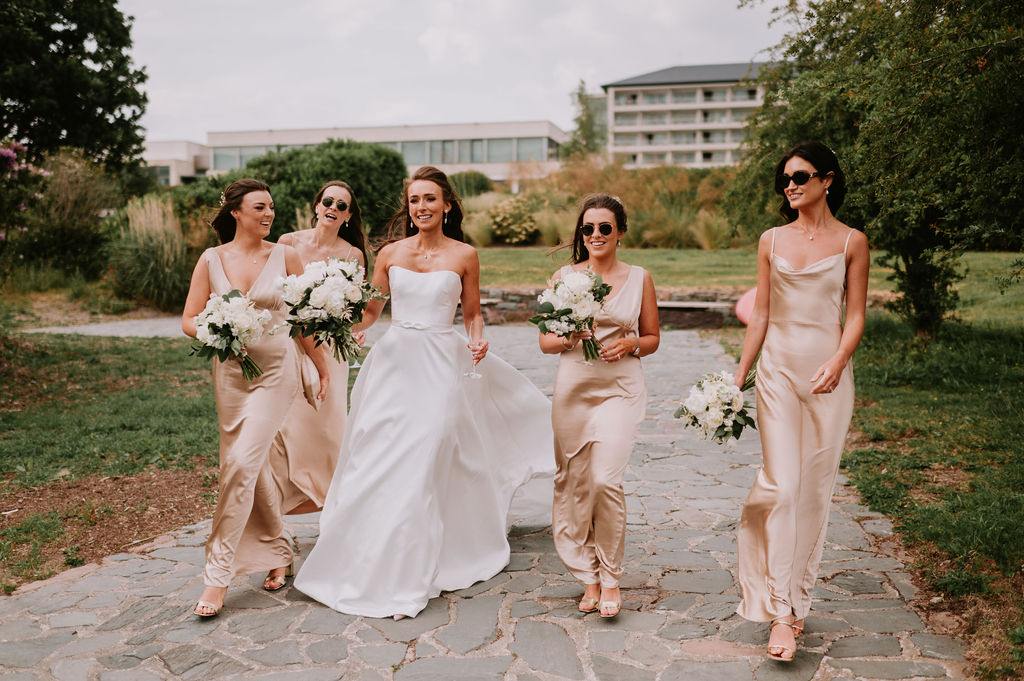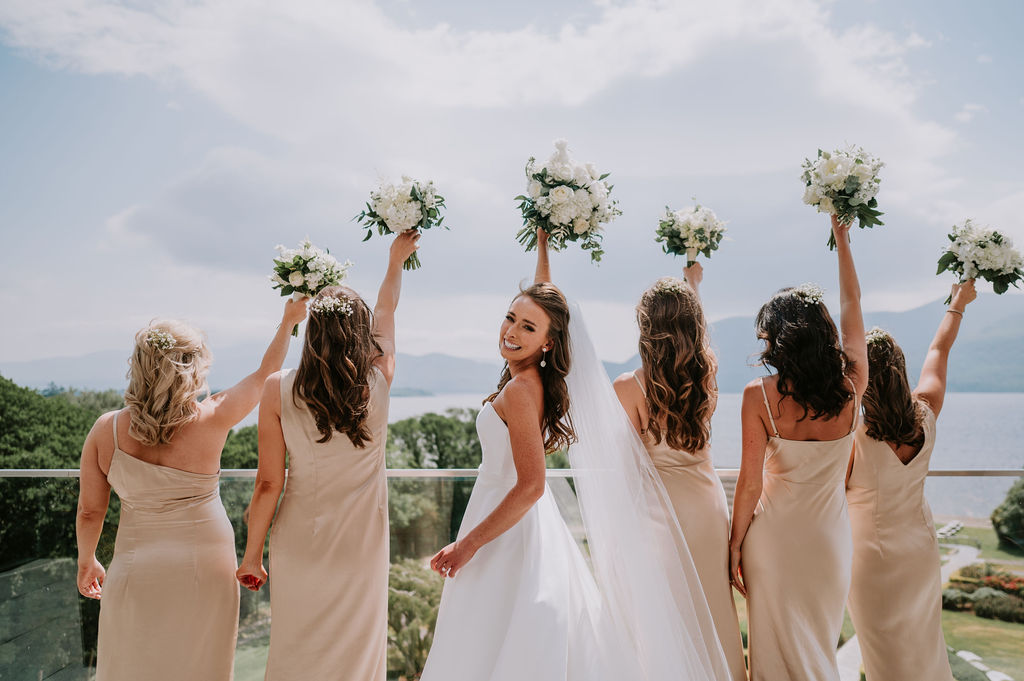 The ceremony was beautiful and very emotional. "My Dad passed away in 2011 so unfortunately, he wasn't present, but his presence was very much felt on the day." Margaret's Uncle George (her dad's brother) is a priest in Kerry, and he celebrated the mass for the couple. He made it very personal which was extra special, he even arranged for local musicians and a local singer to play music and sing along with some other family members who also played music which created a beautiful atmosphere. "My favourite moment was greeting Kevin at the top of the aisle after I had walked up the aisle at the beginning, any worries or pressure I had felt up to that point drifted away."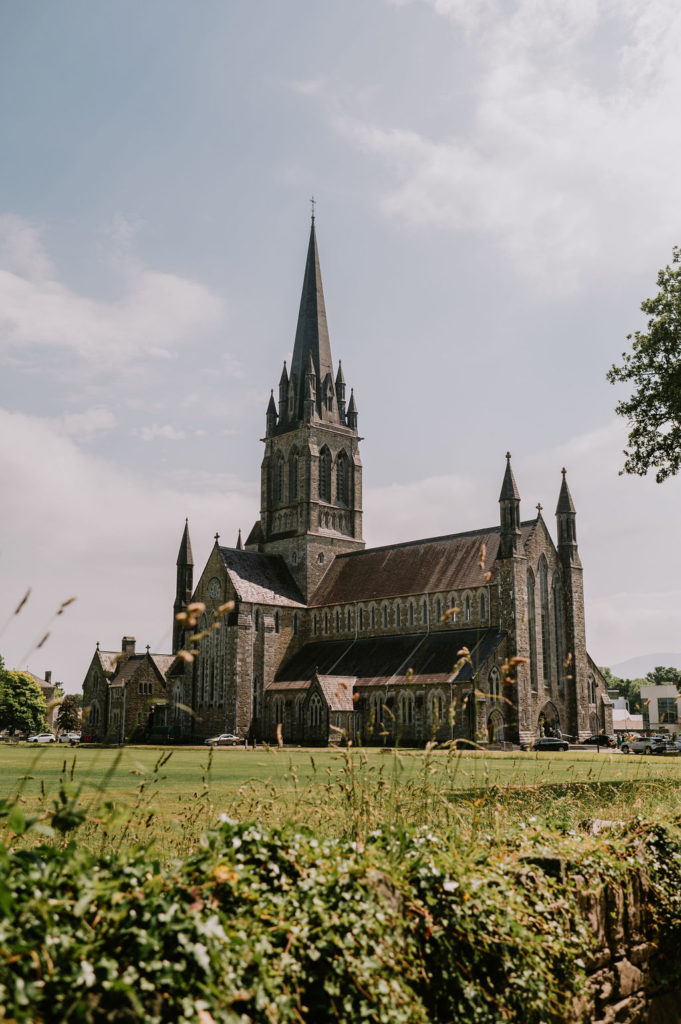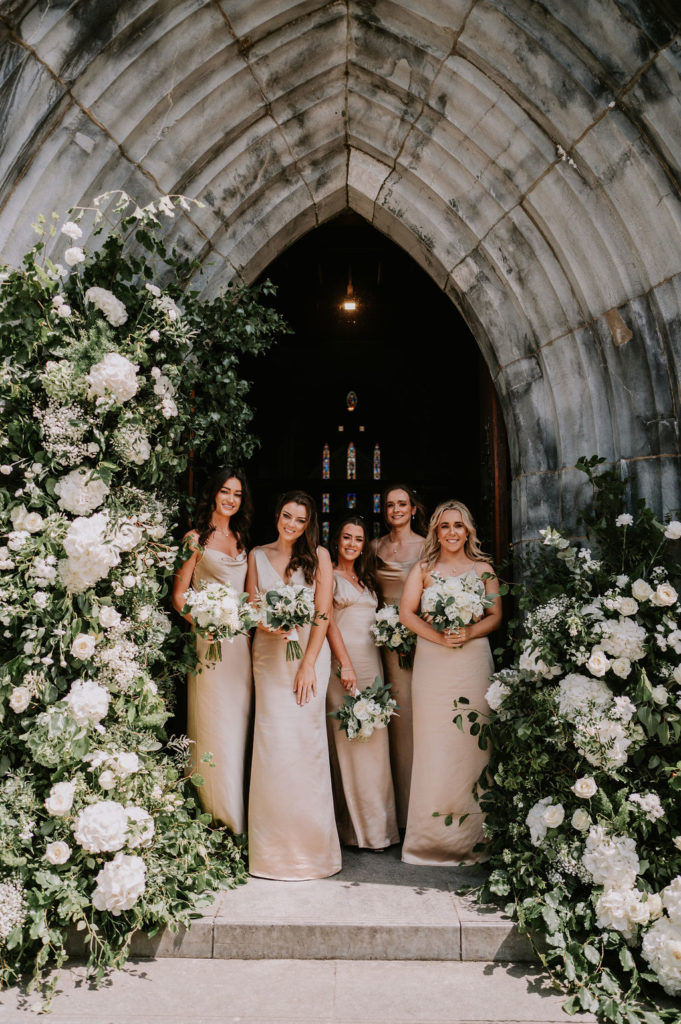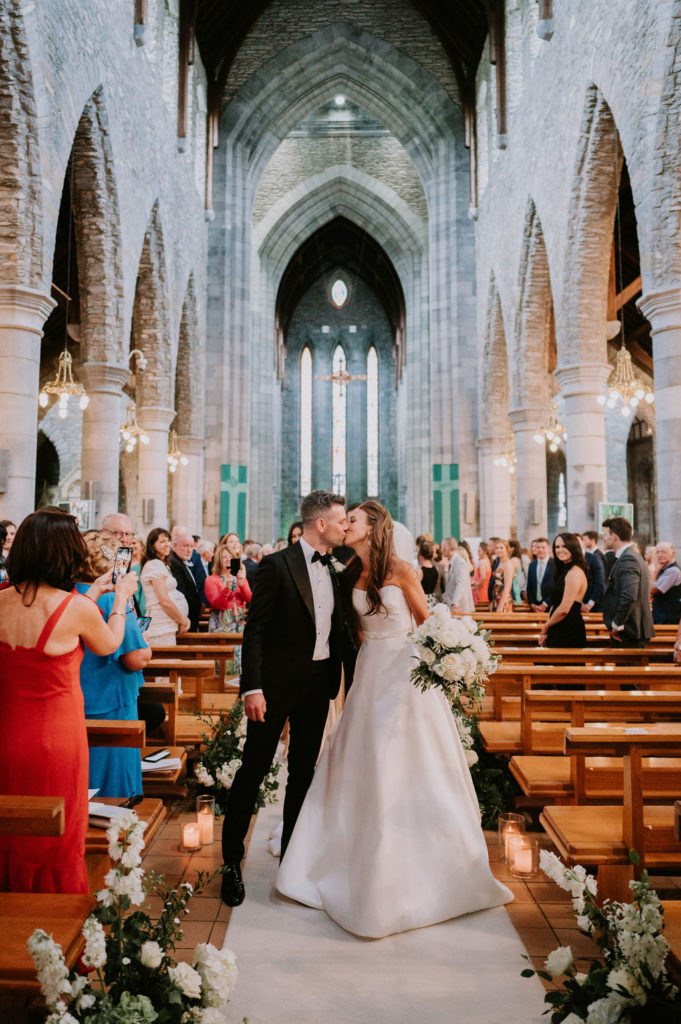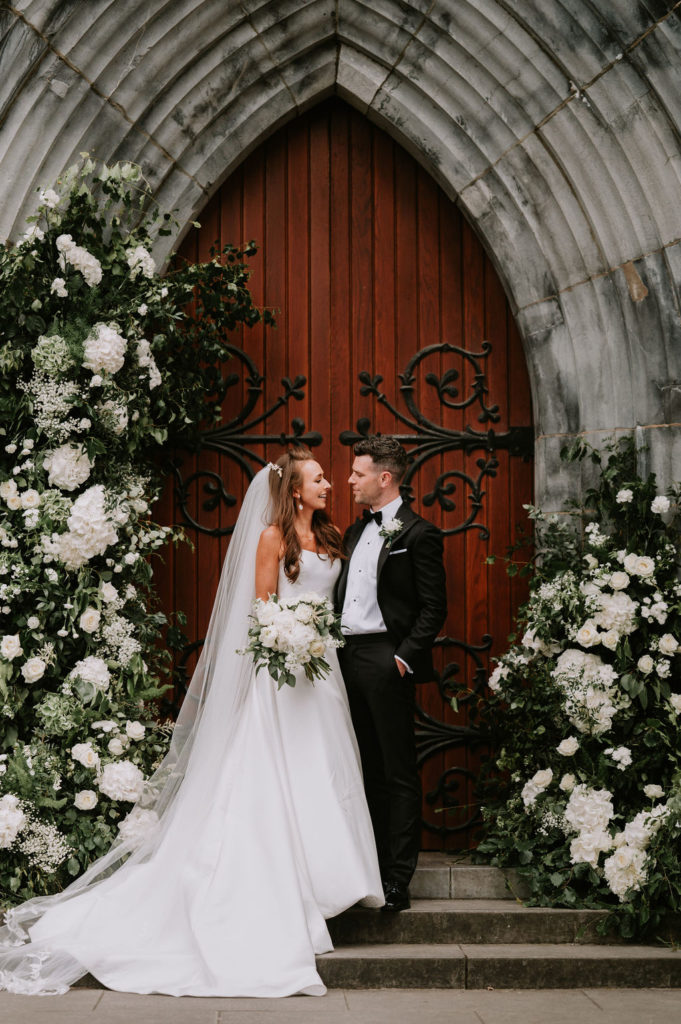 The Europe Hotel in Killarney was the first hotel the two went to stay in as a couple in 2018 after they cycled the Ring of Kerry. Margaret & Kevin were both blown away at that time and have always loved the hotel since. Being from Kerry Margaret always knew she wanted to get married in Kerry. It was the only hotel they made an enquiry at initially and once the pair met Elizabeth Mulcahy (Wedding Specialist at the Europe) in February 2022, they paid the deposit that day and never looked back.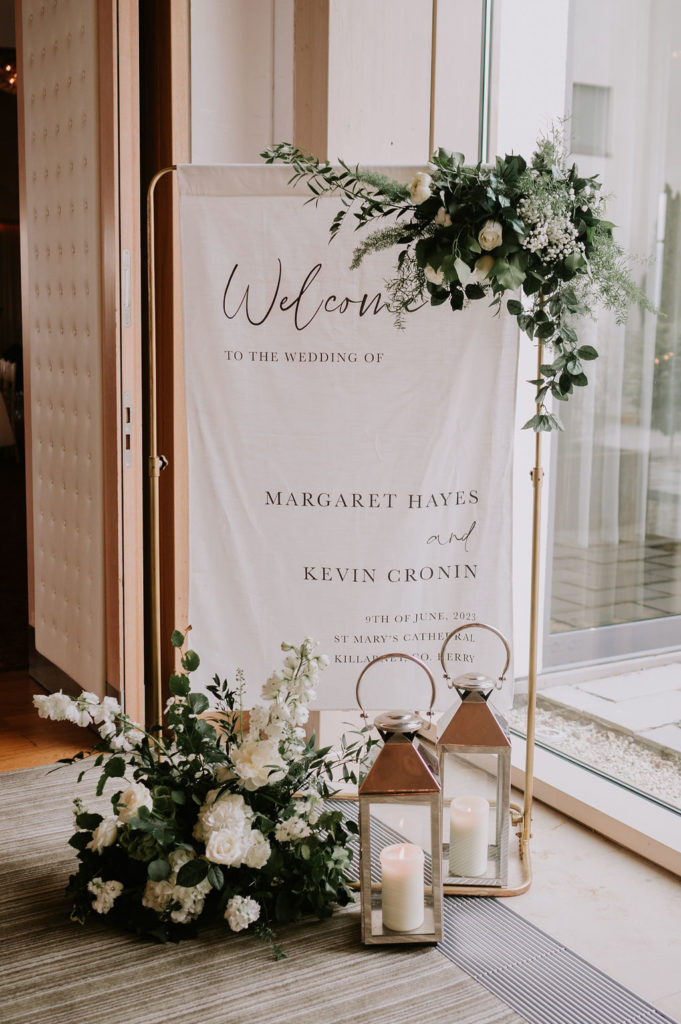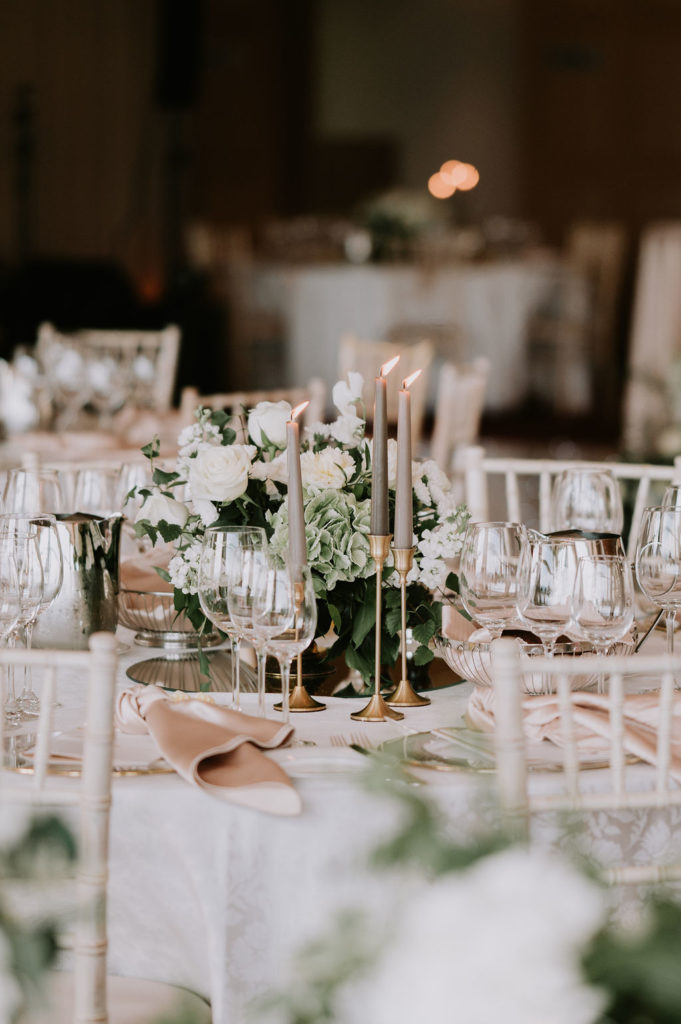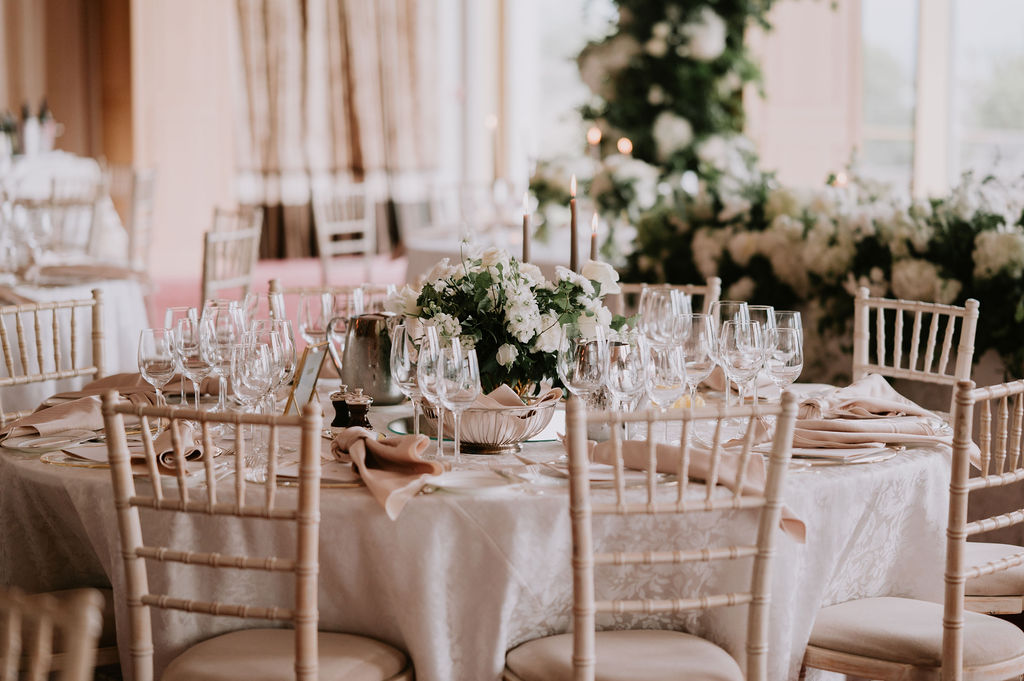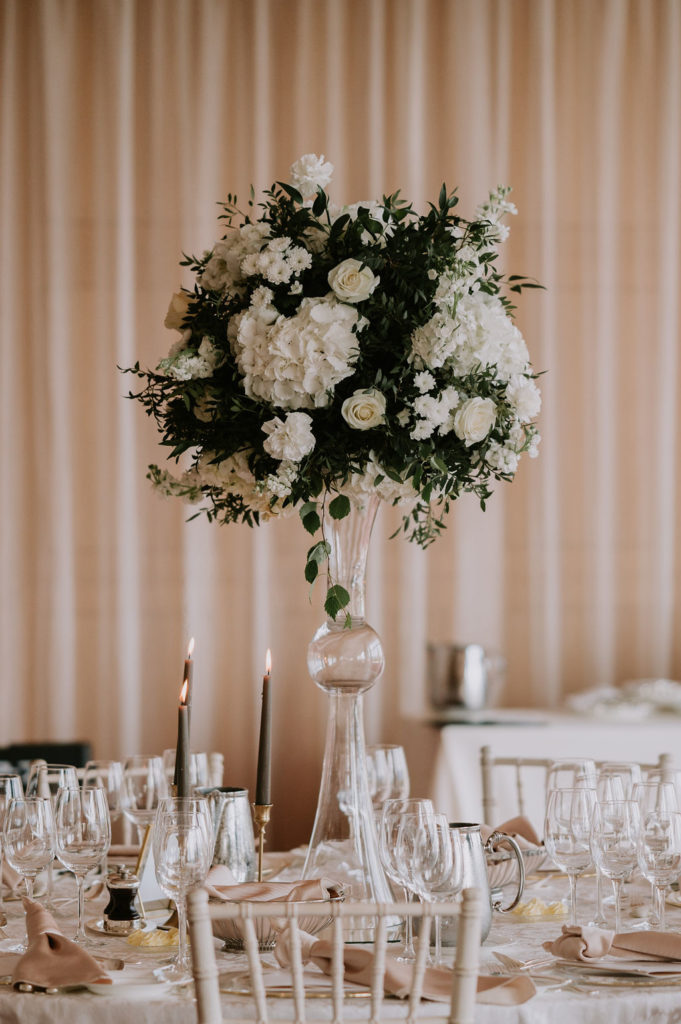 One of the core requirements for the entertainment was that the band would get things going as soon as possible, as bands can tend to start late at Irish weddings. Kevin & Margaret contacted Spring Break after receiving so many recommendations from friends and were elated when they had the date free! "We arranged for spring break to come down early and sing our entrance song (Shut Up and Dance with Me) and we felt like this created a great atmosphere from early on in the day." Sax Appeal, which is a DJ & Sax act, followed up Spring Break; Darren brought inflatable saxophones and confetti blowers to keep the party running long into the night.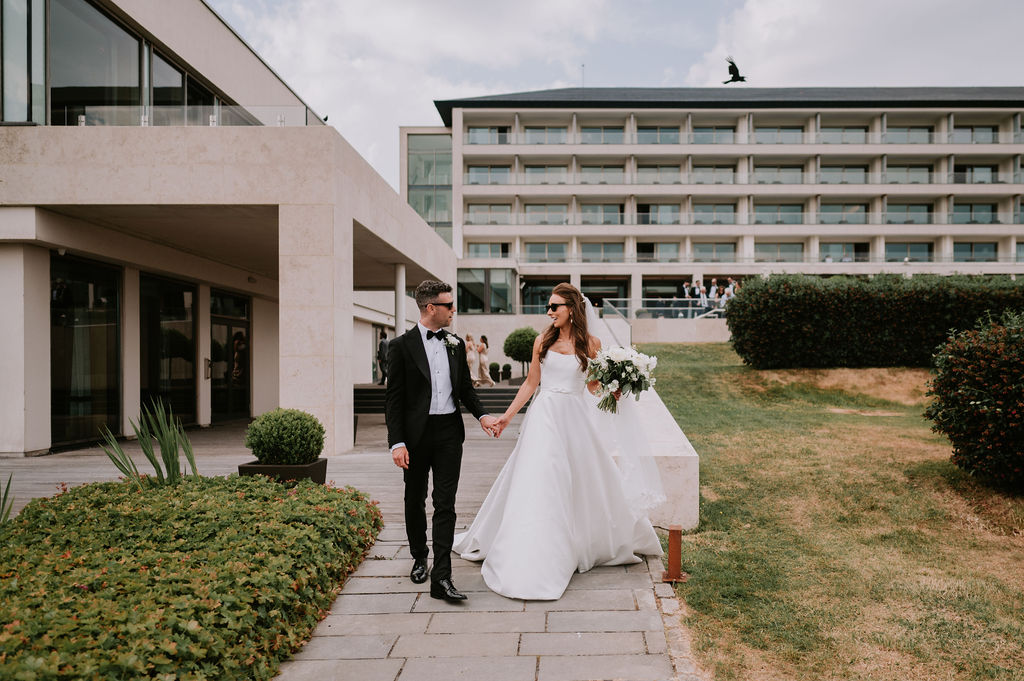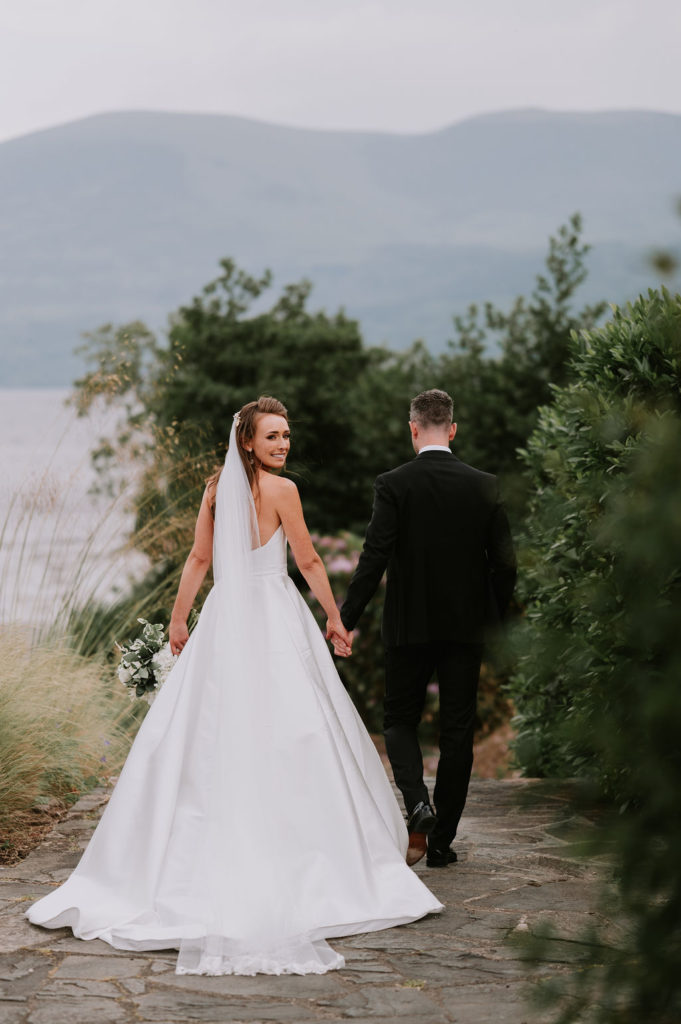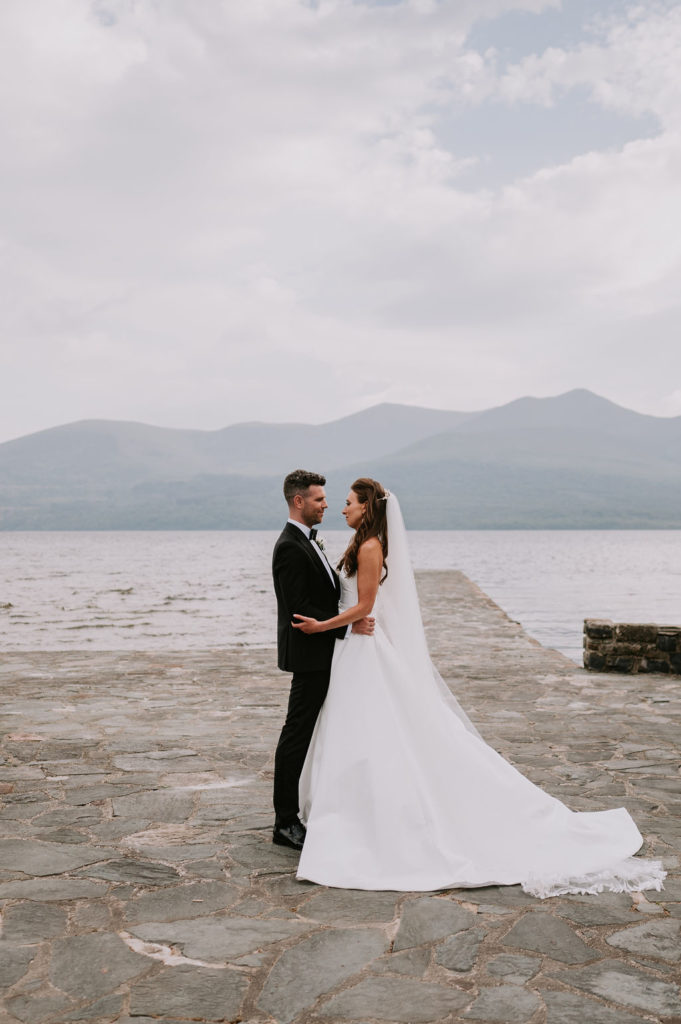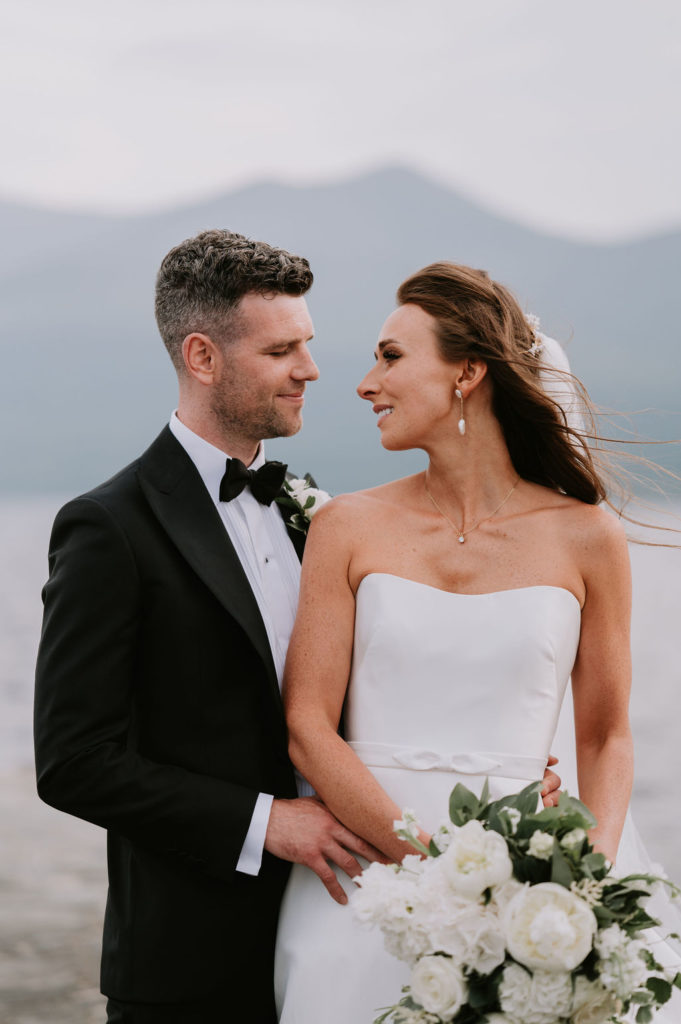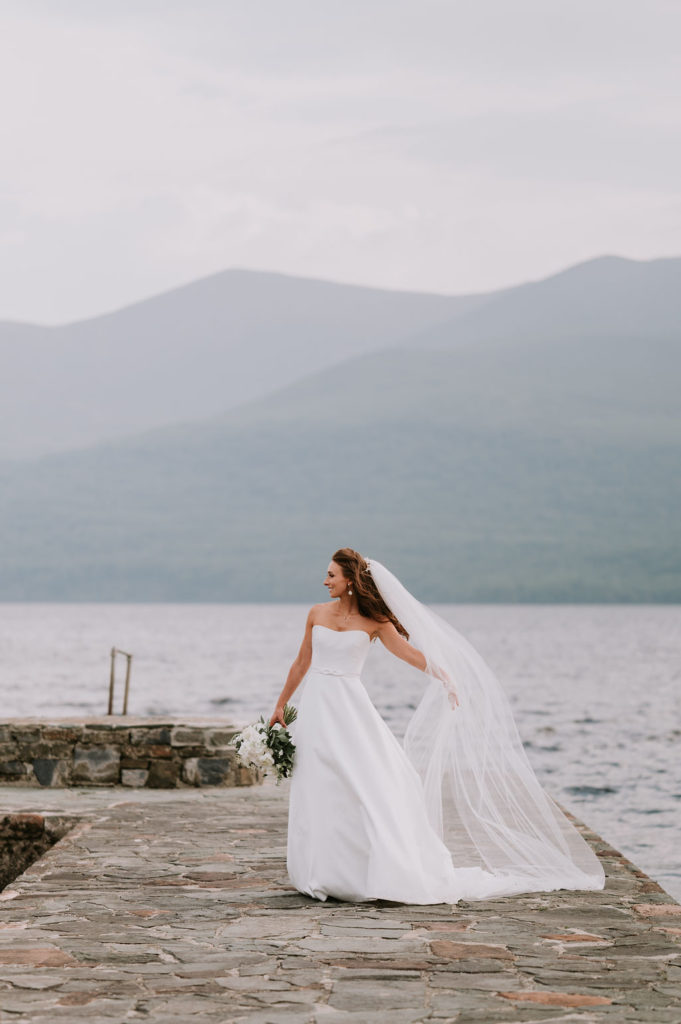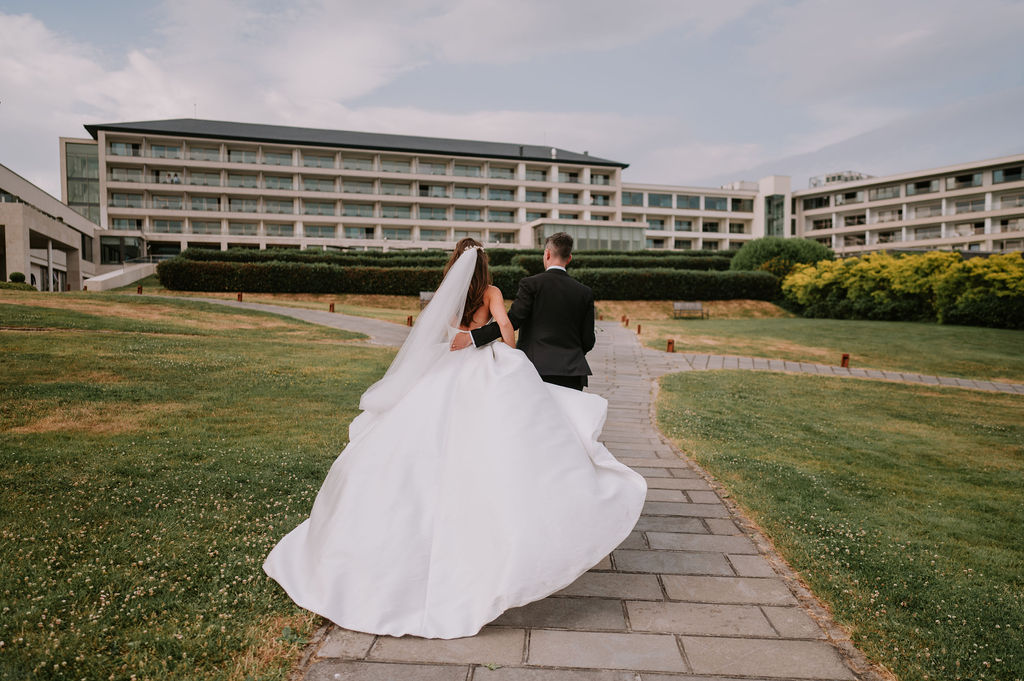 We asked the couple for their best decision and this is what they had to say "Inviting everyone we invited. The invite list can be stressful and at times we worried about having high numbers but seeing everyone enjoy themselves on the day will stay with us forever and we felt so honoured that everyone came to celebrate with us."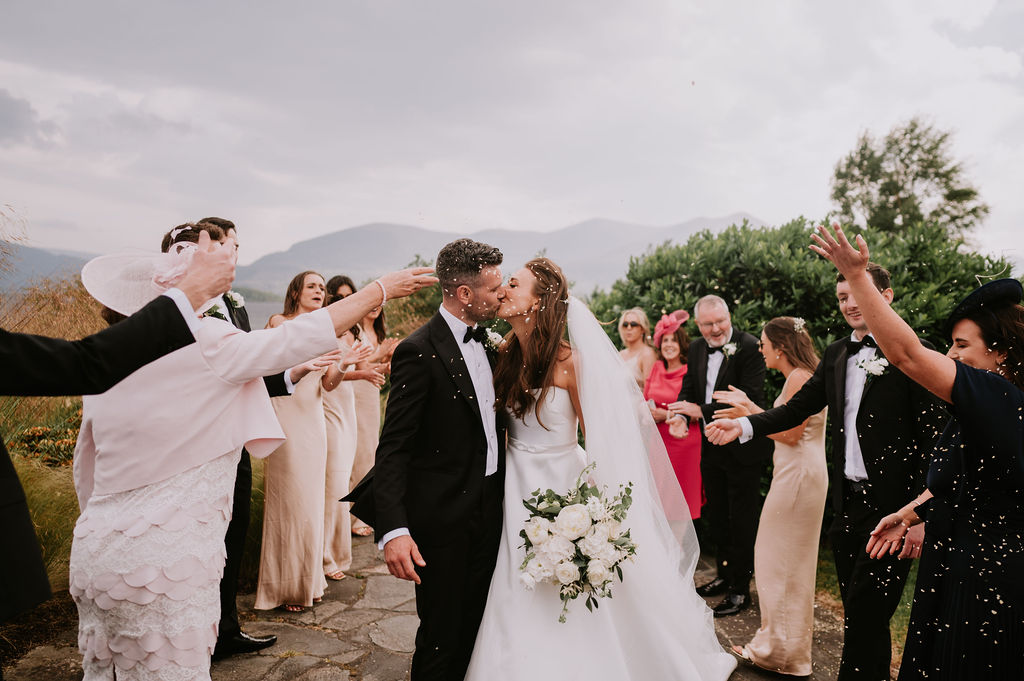 We asked the couple for their worst decision and this is what they had to say "Over analysing things in the months leading up to it. It's hilarious looking back now thinking about the questions I asked vendors to try and ensure everything would run smoothly. We had the best day of our lives and in our eyes the day played out perfectly. Of course, things probably didn't go to plan at some stage for some of the guests or vendors but like with anything on any day people very easily manage. I'd advise any future bride to try and relax as much as you can and enjoy the process of planning as it's incredible to see all your plans come to life on the day. The vendors are the experts for a reason, and they will think of everything on the day, you'll be blown away."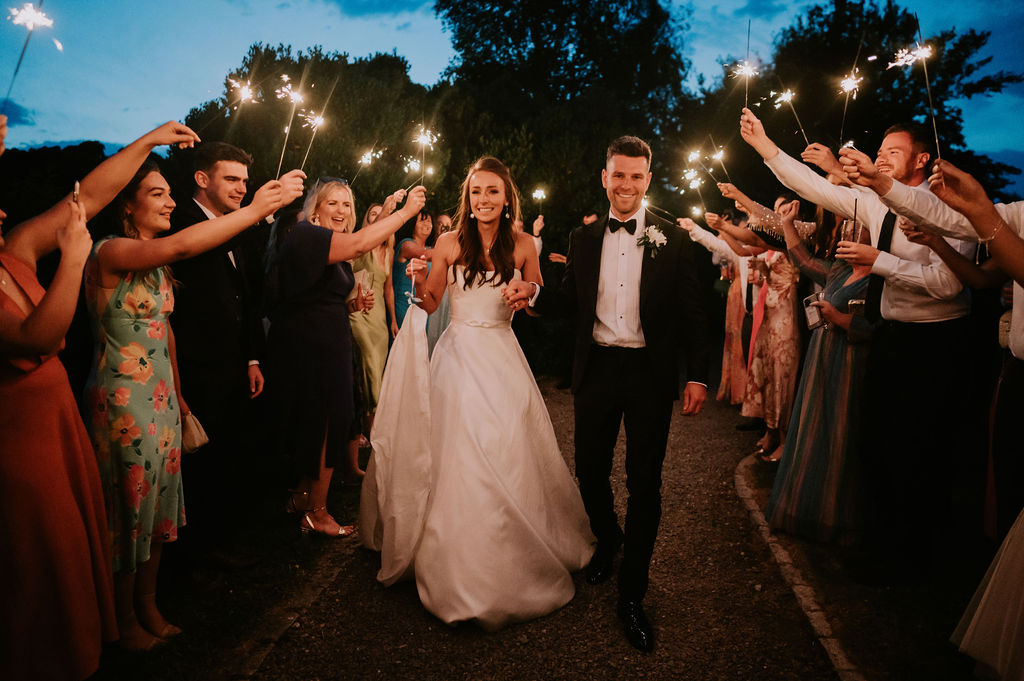 - Gráinne