Medical Negligence solicitor Francesca Glynn married P.A. Duffy partner Conal McGarrity at Castle Leslie in September 2021.
Photographer: Wild Fern
The Meeting & Proposal
Conal and I met at Queen's University Belfast, where we were both studying Law. We went out for a walk in the Mourne Mountains one day (in the hills above Rostrevor, where we were staying for the weekend), and Conal proposed to me at the "Kodak Corner" on the slopes of Slieve Martin overlooking Carlingford Lough.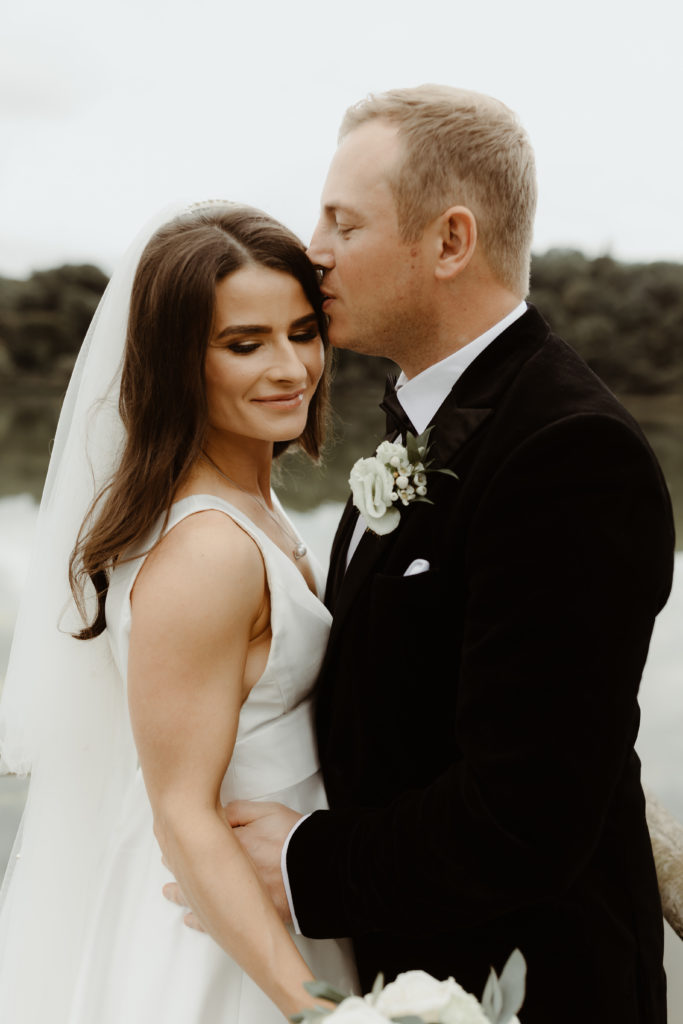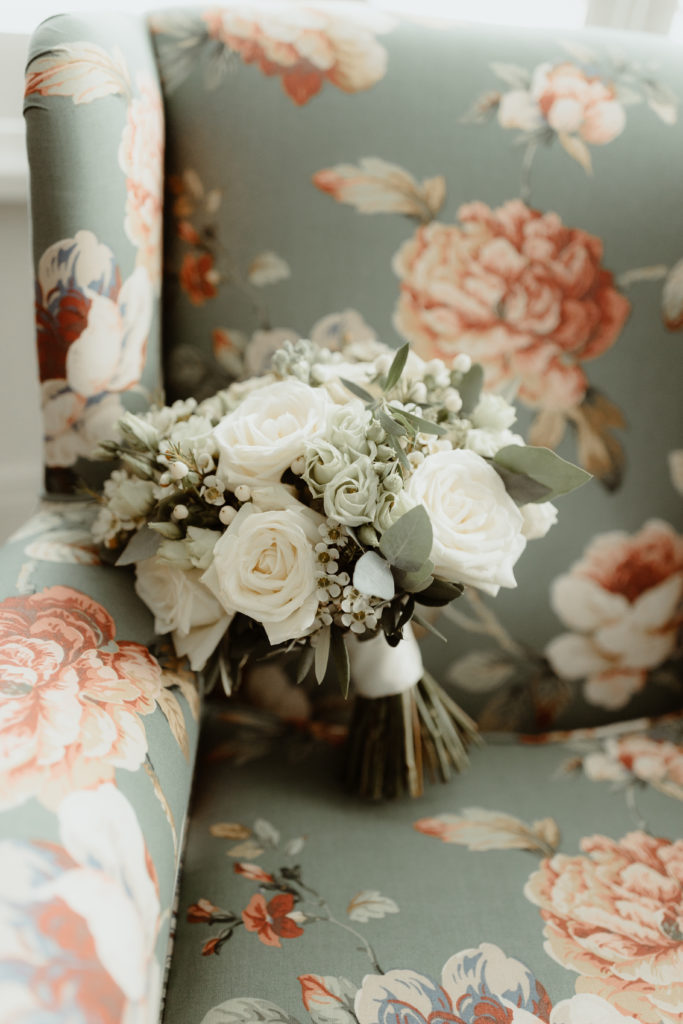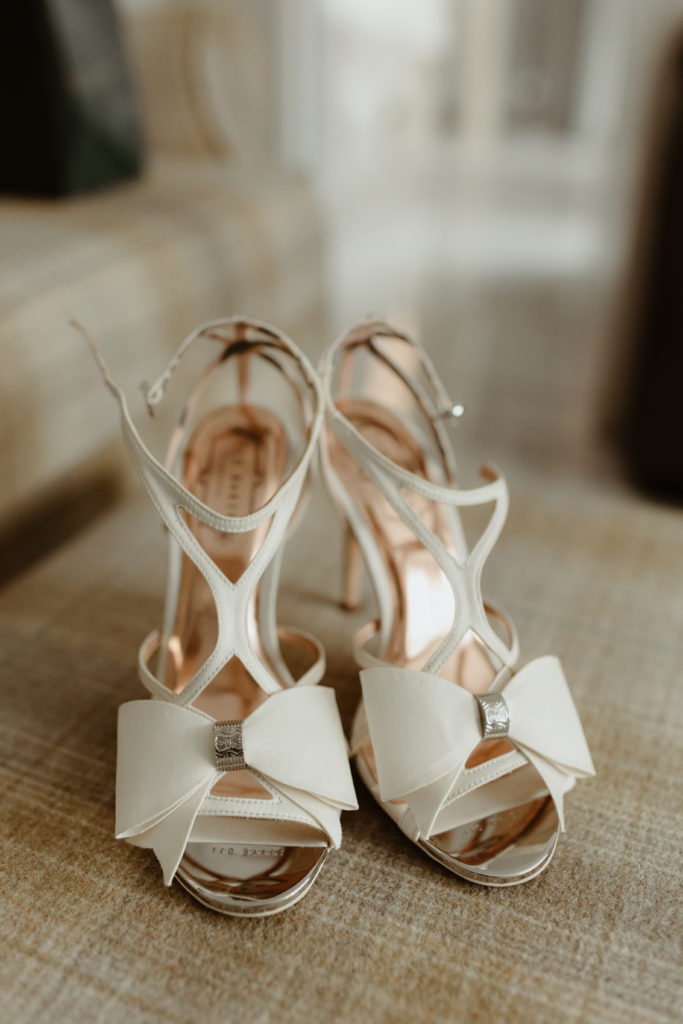 The Venue
We went to see several venues, but as soon as we went through the gates into Castle Leslie, we knew right away that this was the place we wanted to have our wedding reception. On the day we visited the Castle Estate, there was torrential rain, but as soon as we saw the castle beside the lake and its surrounding grounds, the weather didn't matter anymore. We were completely taken by such a magical place.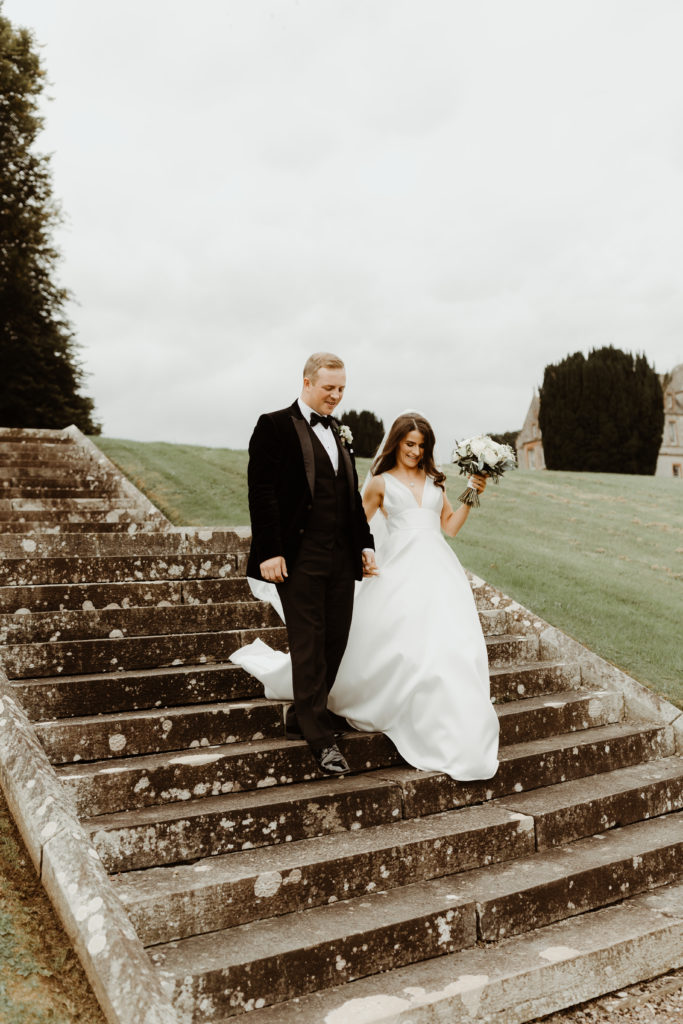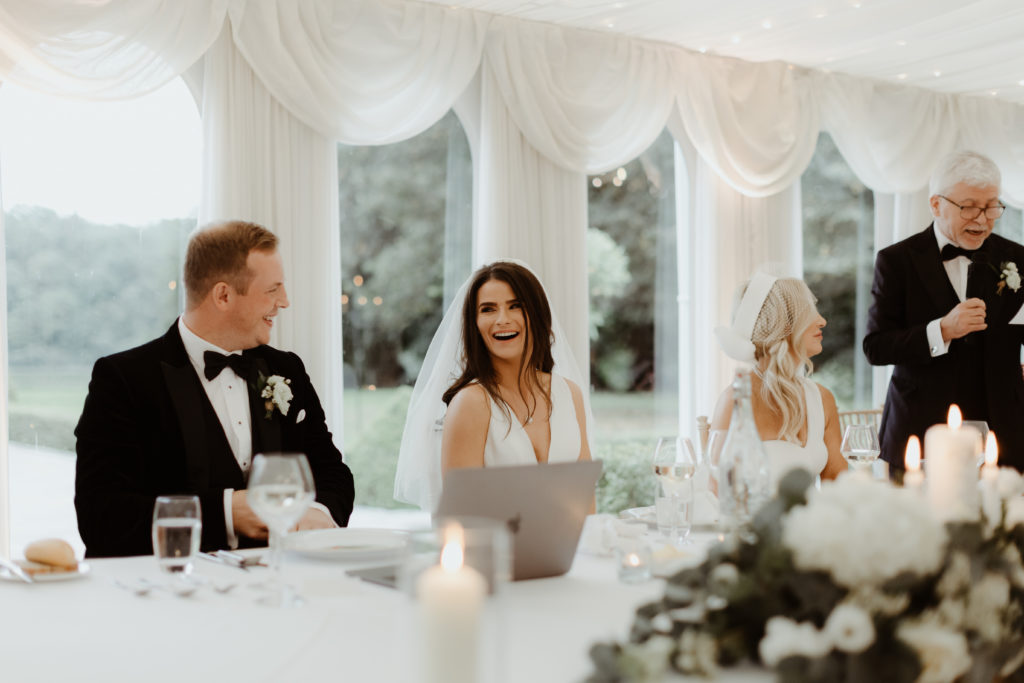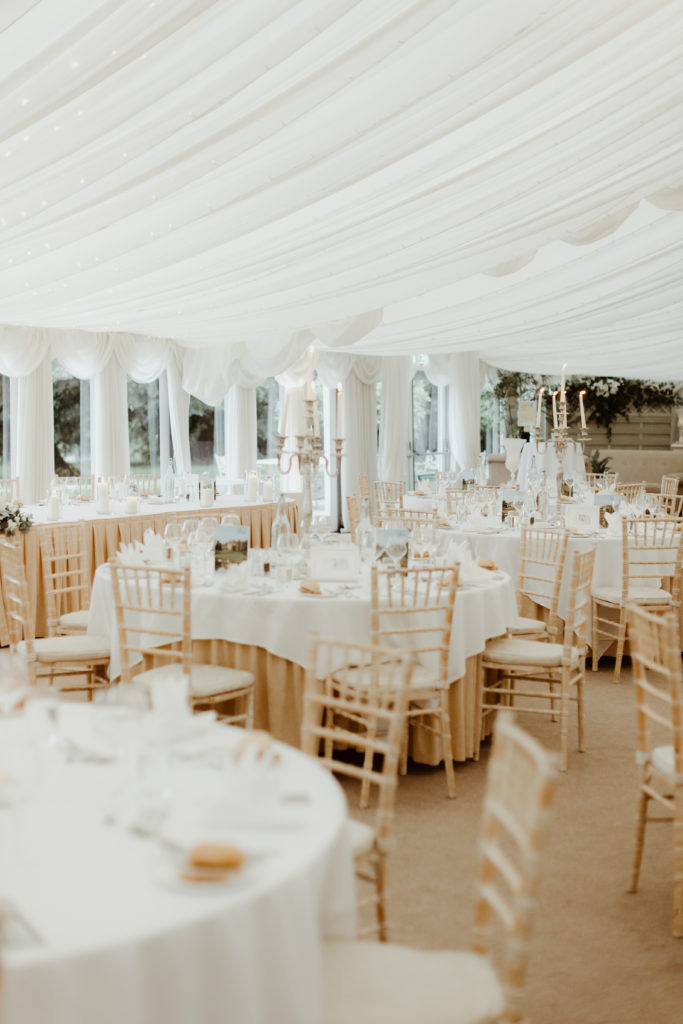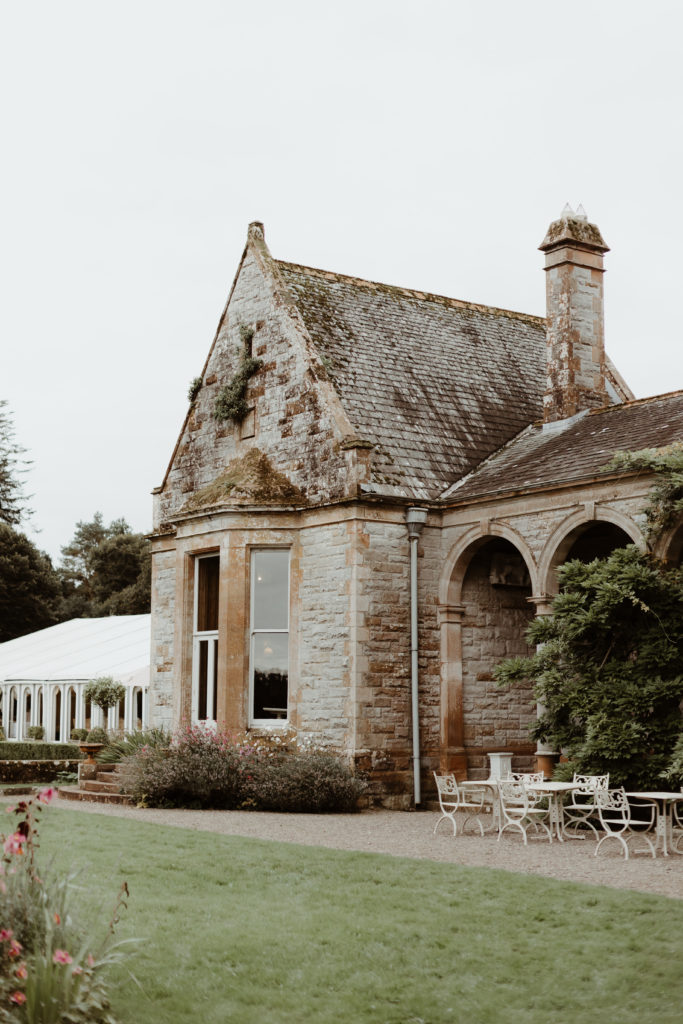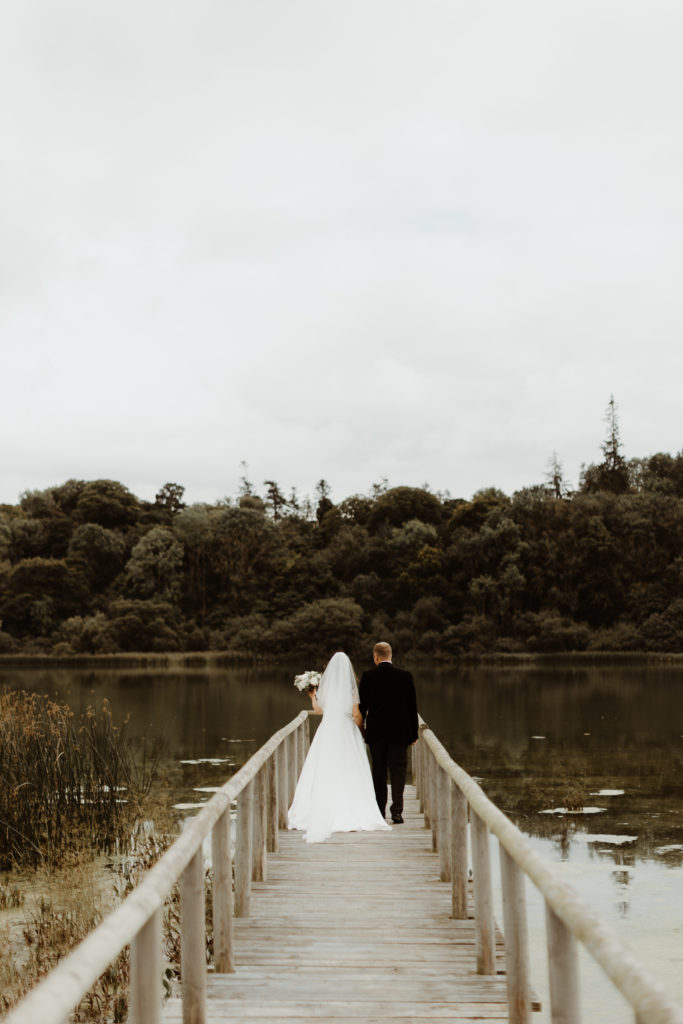 The Entertainment
I first came across the Muddler's Club "The Band" on a Christmas work night out in Belfast (The Dirty Onion) in 2018. It was a memorable night out, and the band definitely contributed to that. It was pre-Covid times, and everyone was dancing and singing along to the songs, "Galway Girl" being the most memorable. It was two years later, following my engagement, that I managed to track them down.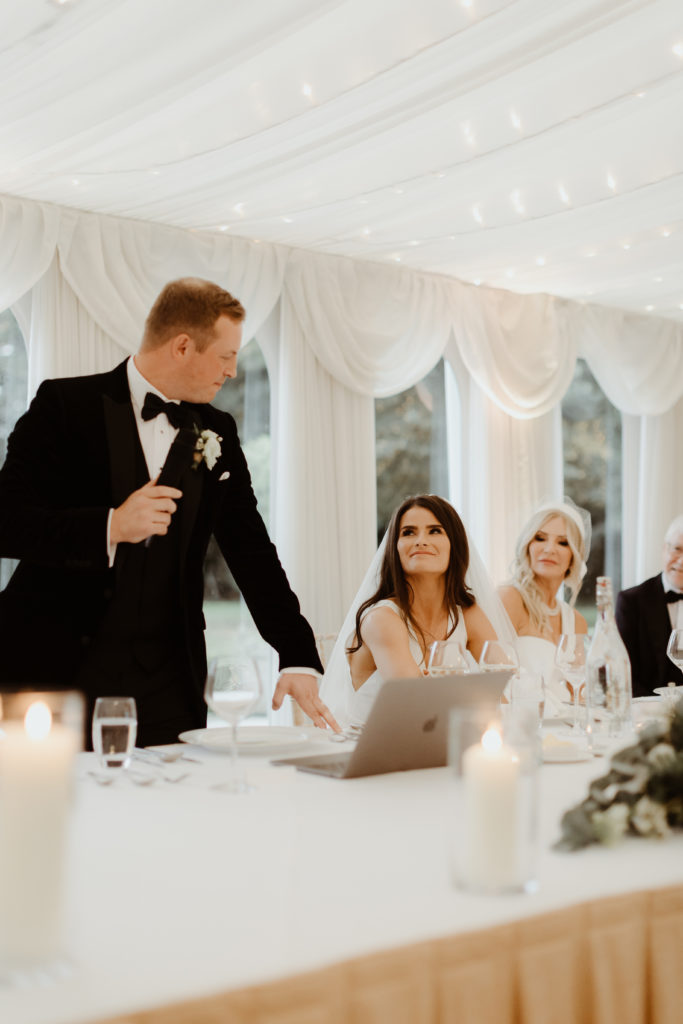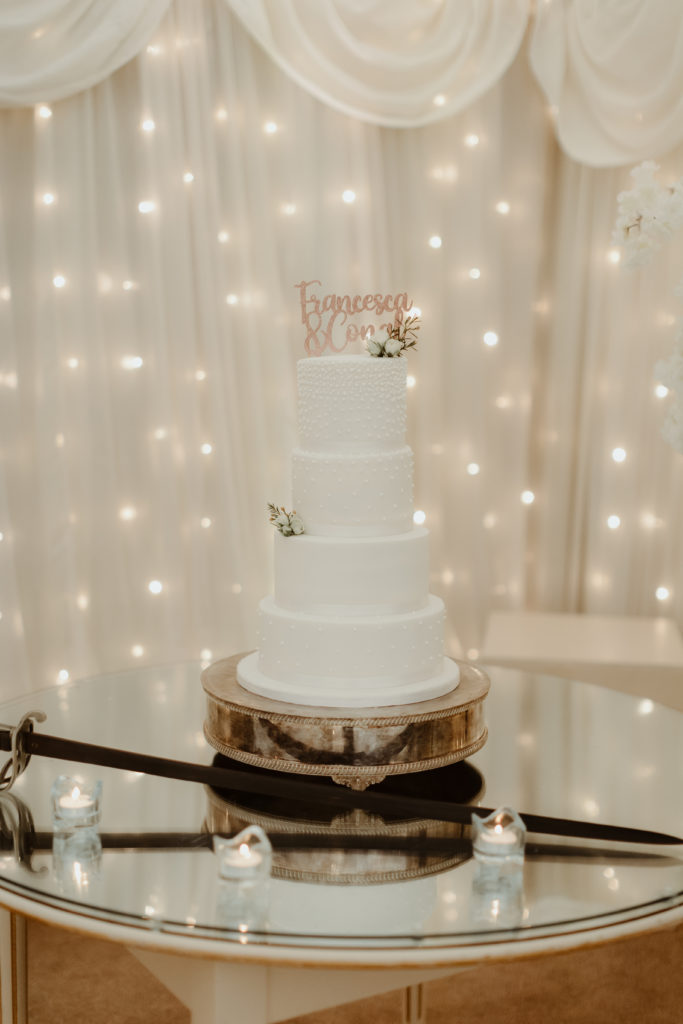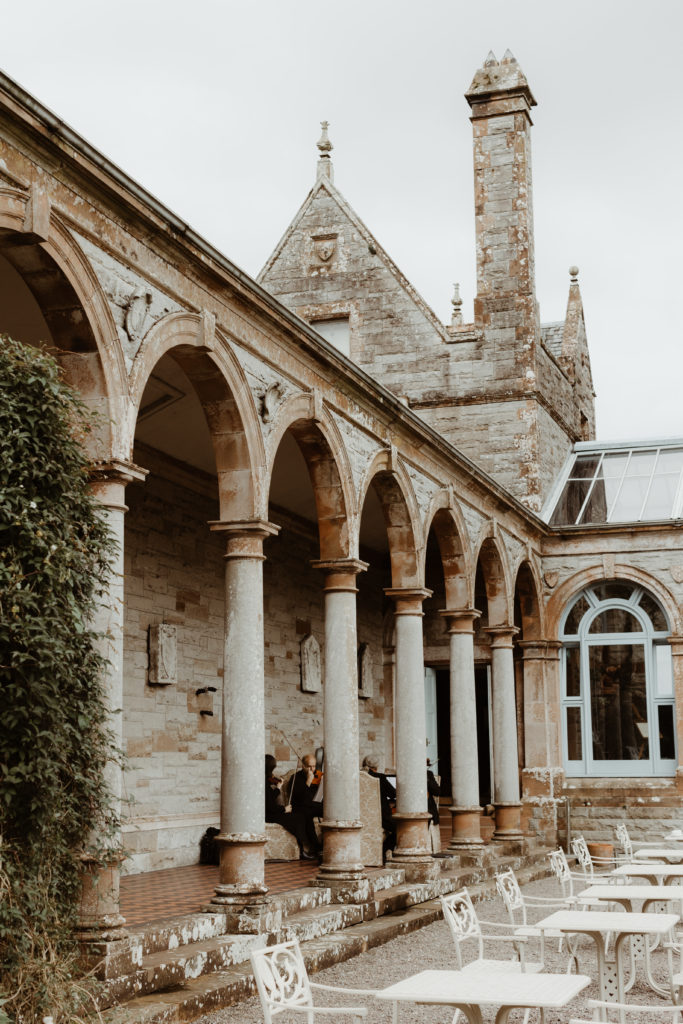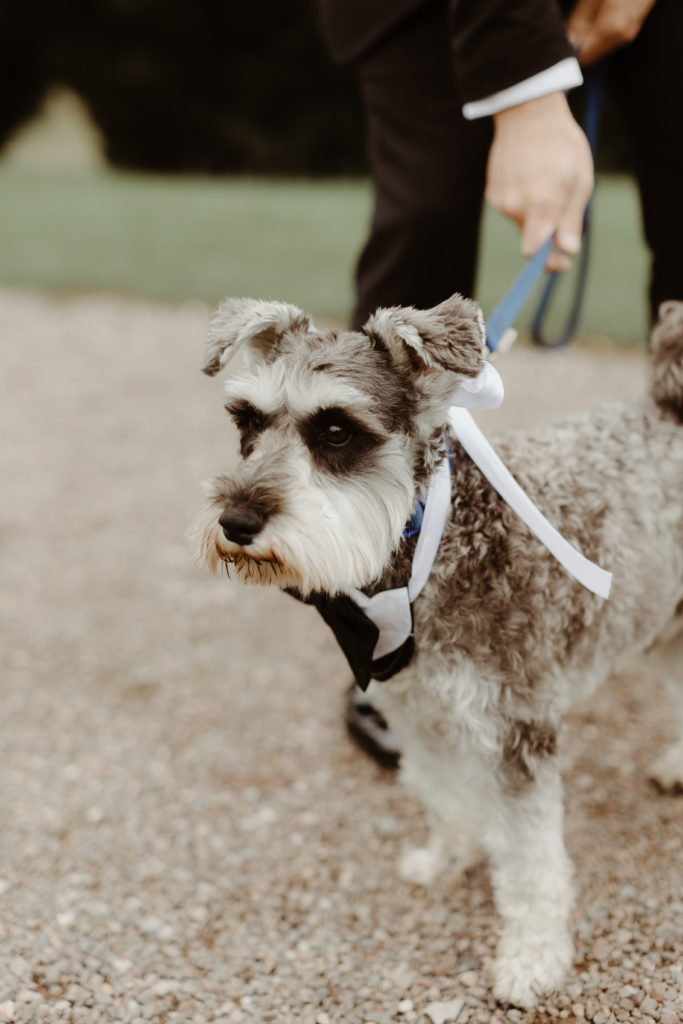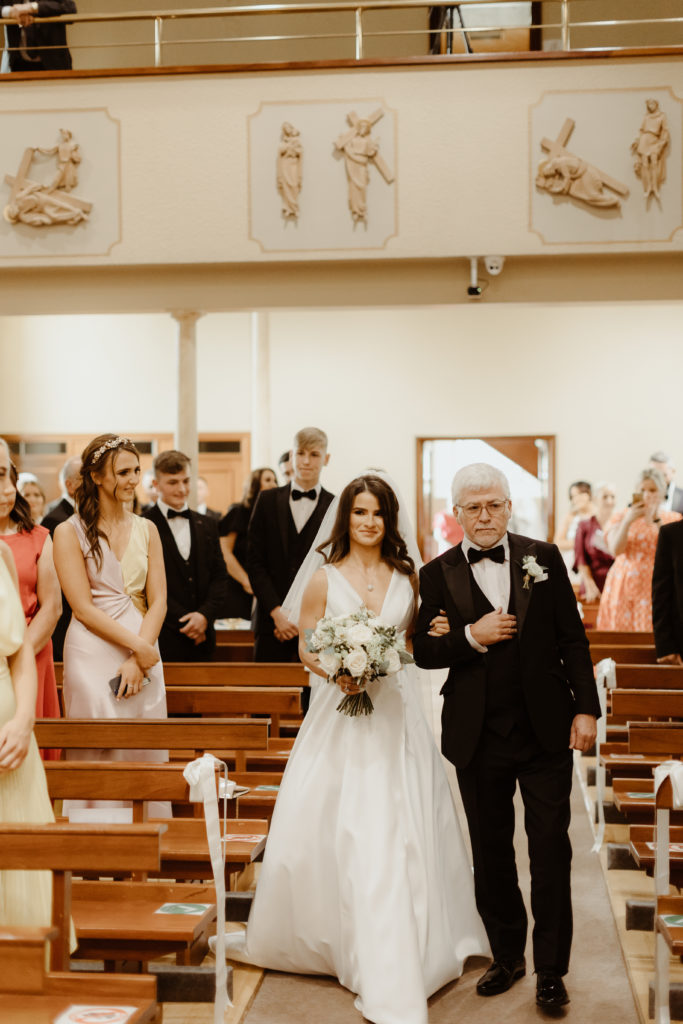 Wedding Dress & Groom's Suit
I had tried on a number of dresses, probably between 15-20, in about five bridal boutiques in the north. Petticoat Lane in Hillsborough was the final stop. I found this boutique different to the rest; I felt very welcome by the lovely girls that own/run it; there was no time pressure on my slot that ran slightly over, nor did I feel any pressure to purchase a gown. I knew straight away when I put on the Sassi Holford, Vanessa gown that this was the one for me. Not only was it elegant and timeless, it was extremely comfortable!  I picked this gown for our original wedding date in May 2020, and even though we had to postpone it for 16 months, I still loved it as much when I first tried it on. I always knew that I wanted a Black-Tie wedding, but I wanted the Groom's suit to be slightly different to the guests, and we chose a black velvet blazer to contract with the guests (and groomsmen) suits.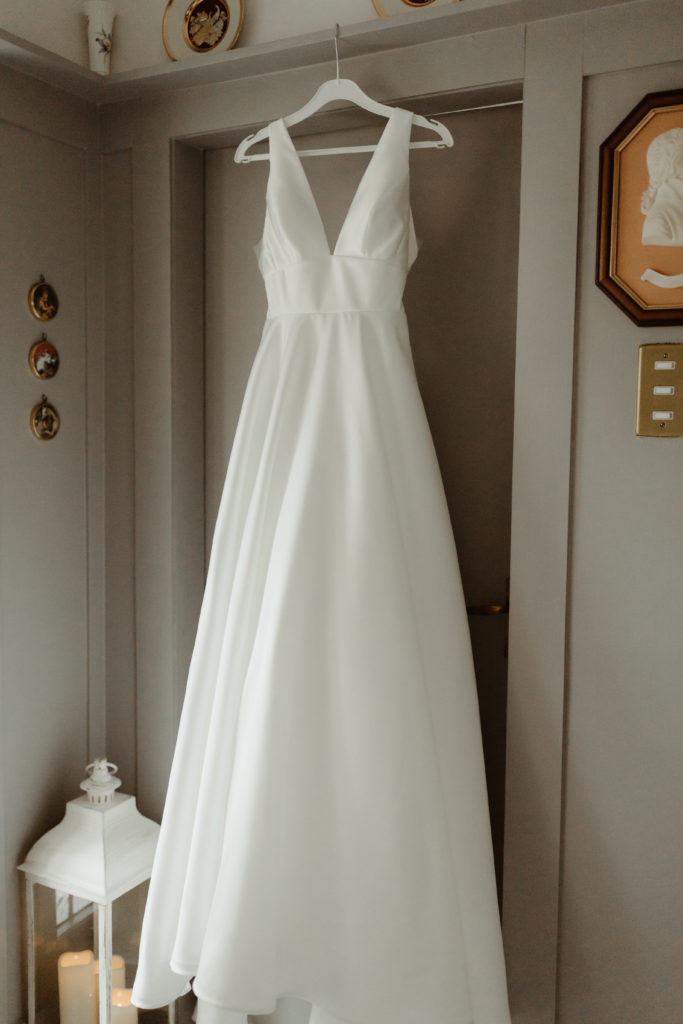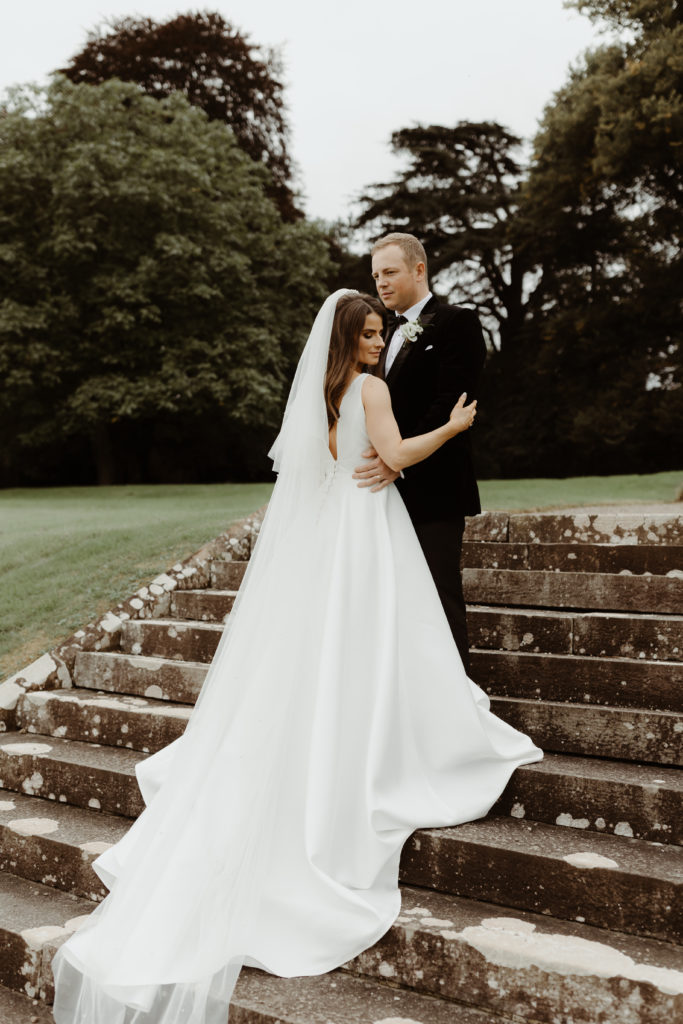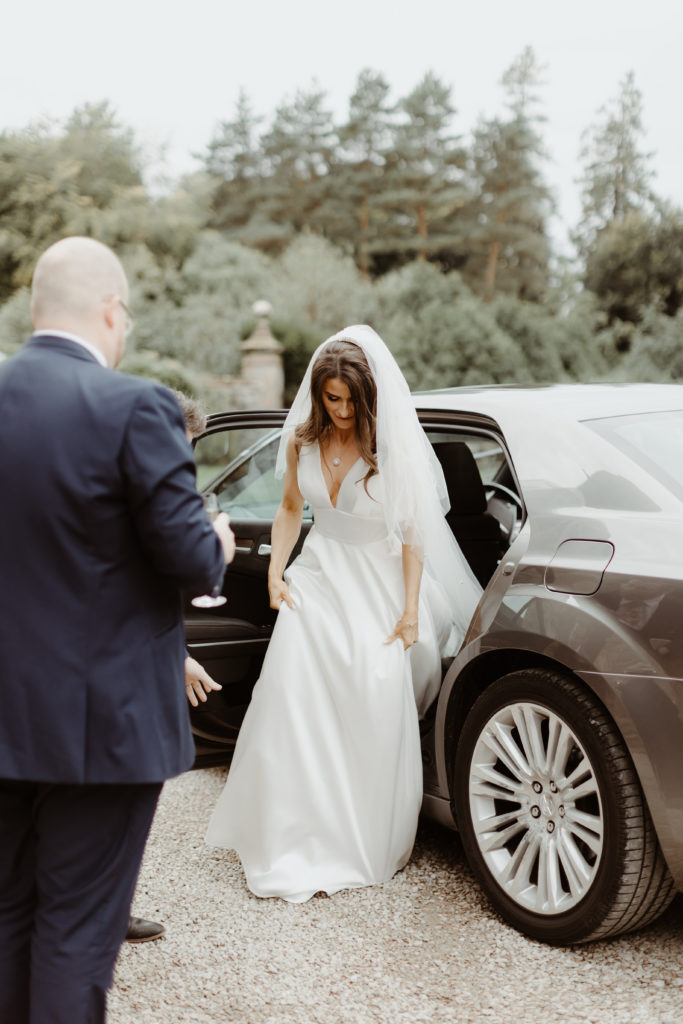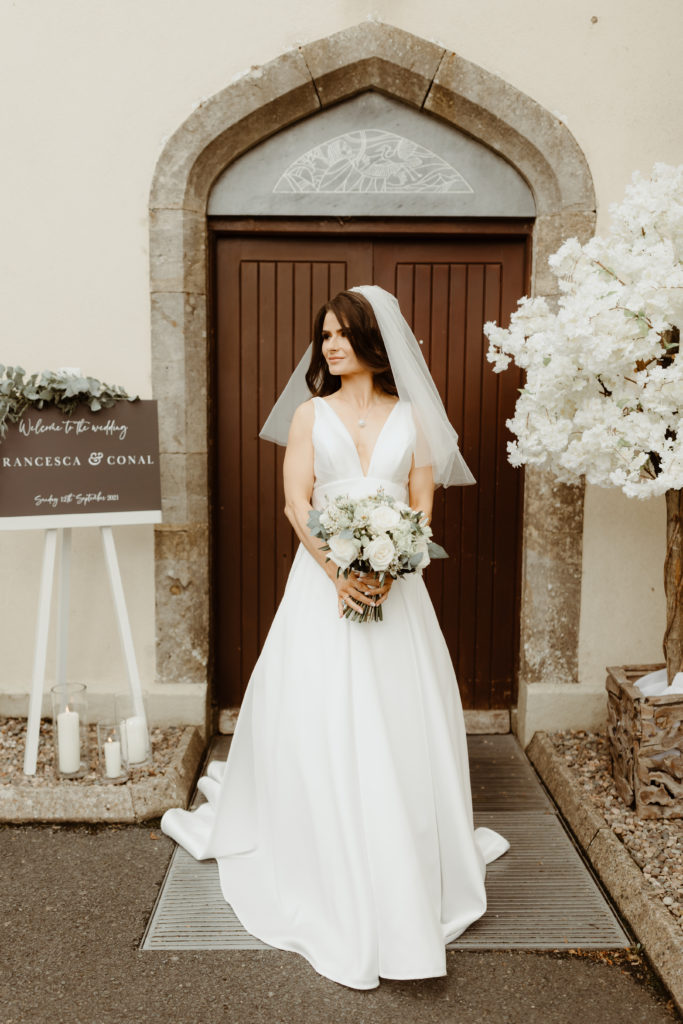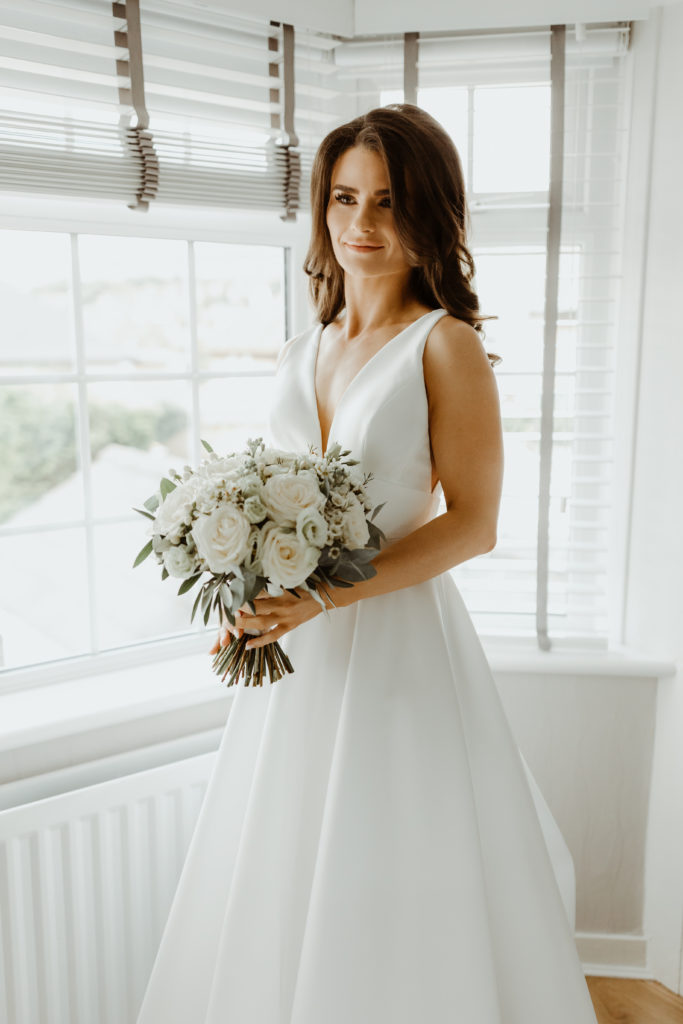 The Bridesmaids
Unfortunately, my only sister Georgia, who lives in Sydney, Australia, could not make it home to be my bridesmaid for the wedding because of the Covid pandemic. However, my aunt, Jennifer Atchison - younger sister to my mother - was happy to take my sister's place as the sole bridesmaid. Luckily enough, I chose a bridesmaid dress that was a convertible wrap dress that one size fits all – Twobirds New York. It was a very flattering dress that could be customised in a number of different ways.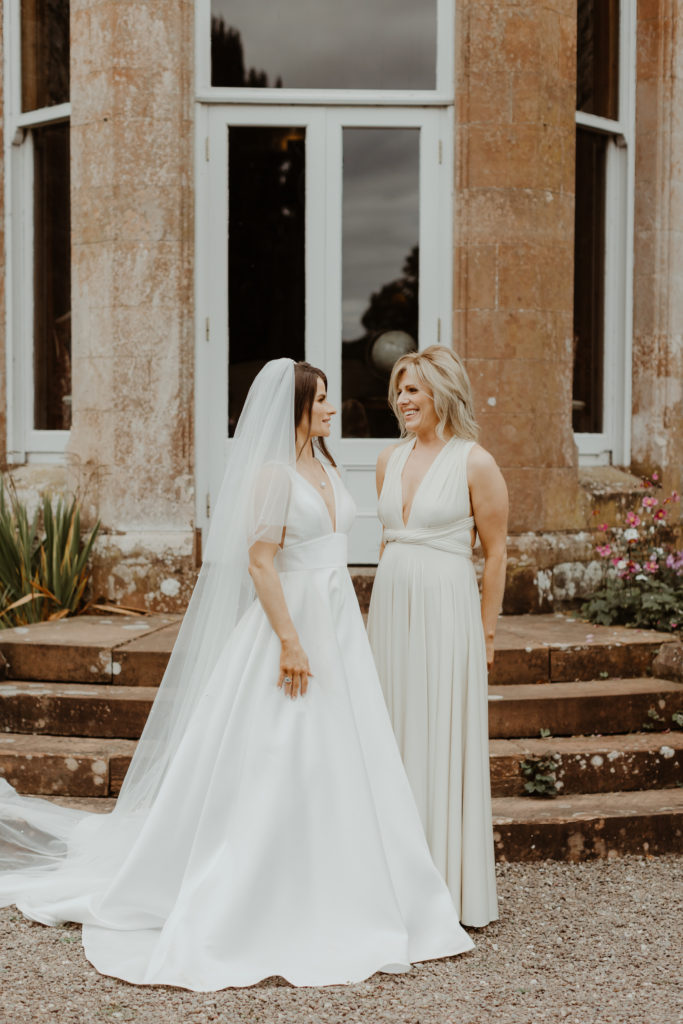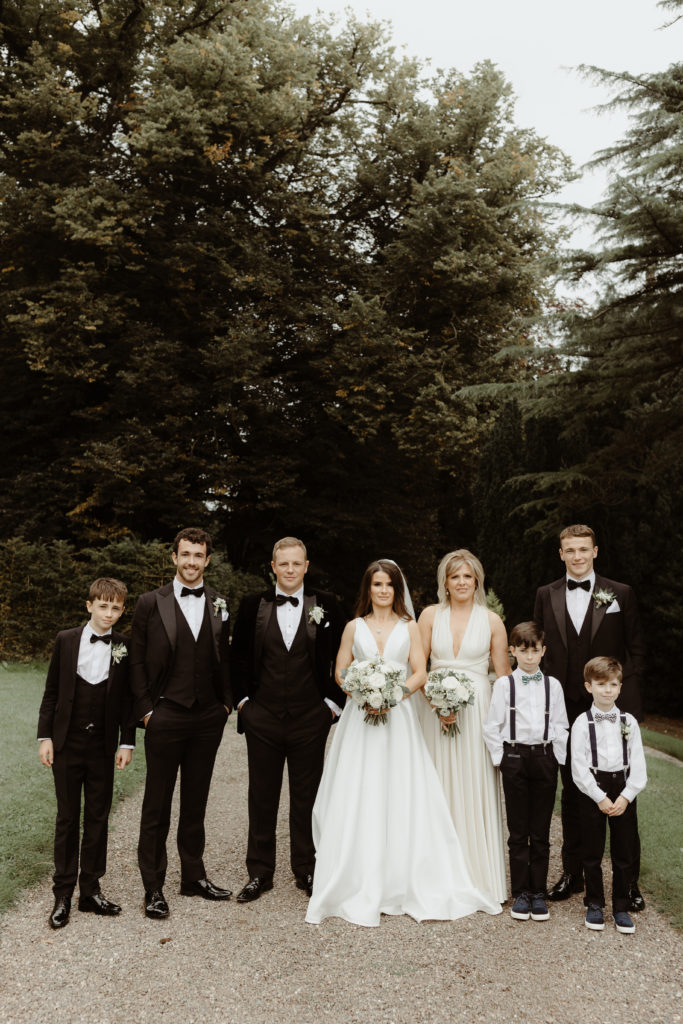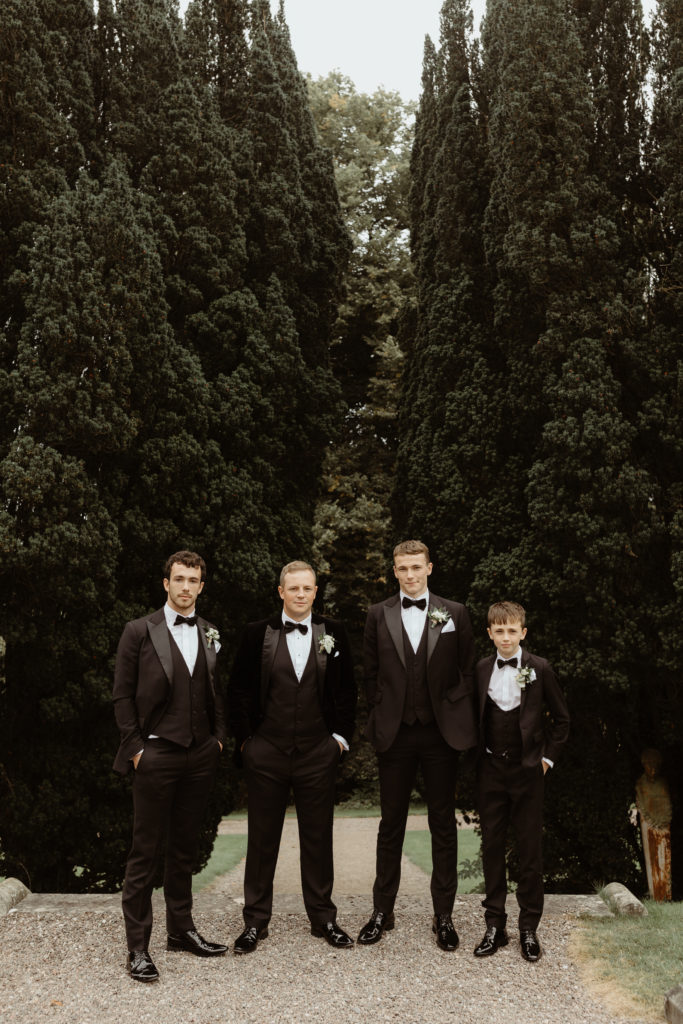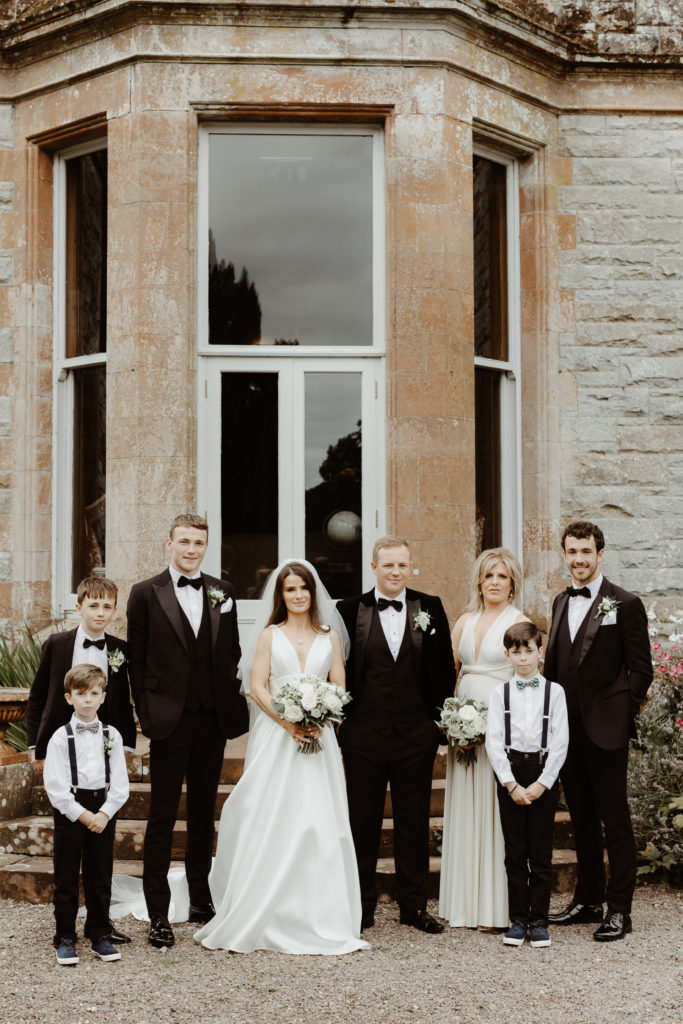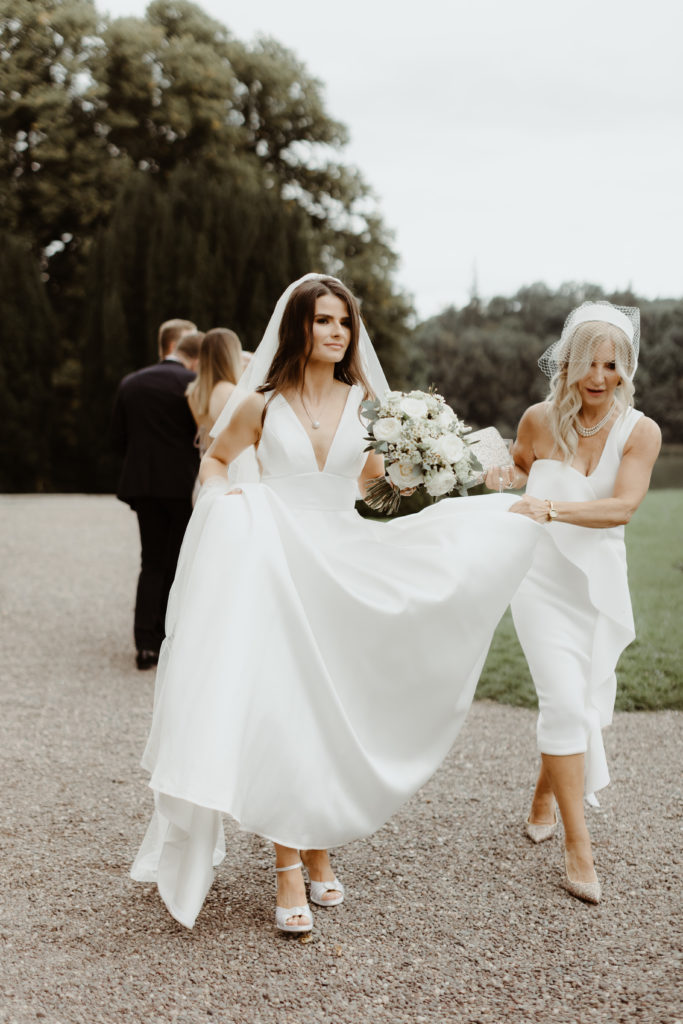 Best Decision
The best decision, by far, was the venue and making it a 2-day, black-tie event.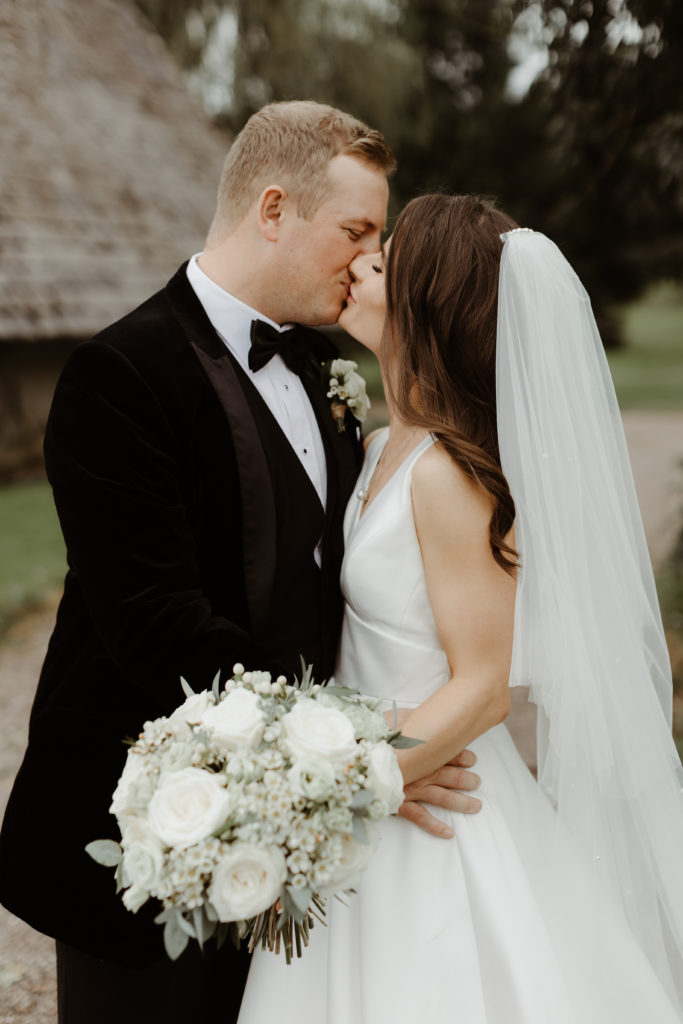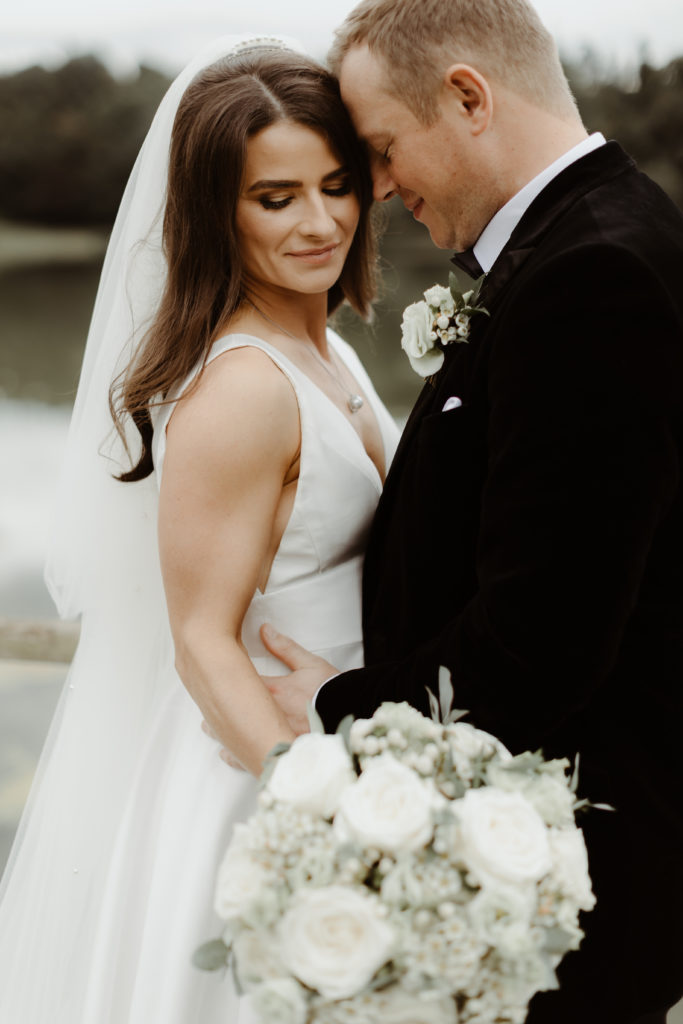 Worst Decision
The worst decision was putting the wedding off until 2020 when the pandemic hit!