Trauma nurse Fiona Duggan said I do to real estate broker Tyler Sharp in Castlemartyr Resort on the 21st of May 2022.
Photography: Dasha Caffery
The Meeting
Tyler and I went to college together. We were actually in the same English class. I received his research paper for peer edits. It was really bad! I ended up giving the paper a D+. A few weeks later, we saw each other out at a bar. Tyler revealed he was the author of the paper. We laughed at how bad it was. I offered grammatical advice. He offered drinks! The rest is history!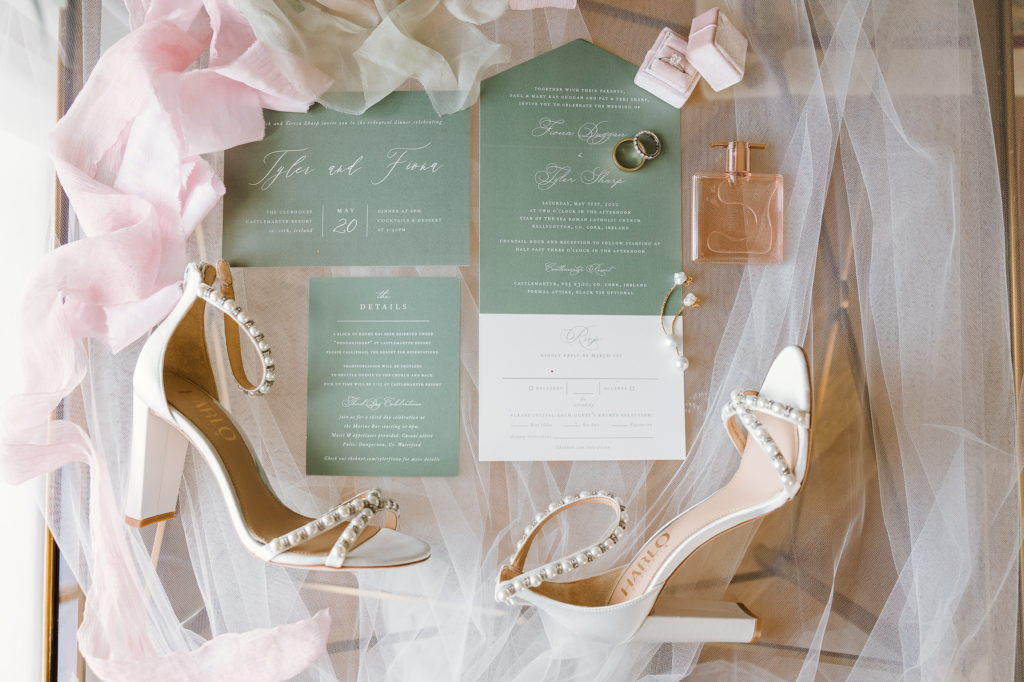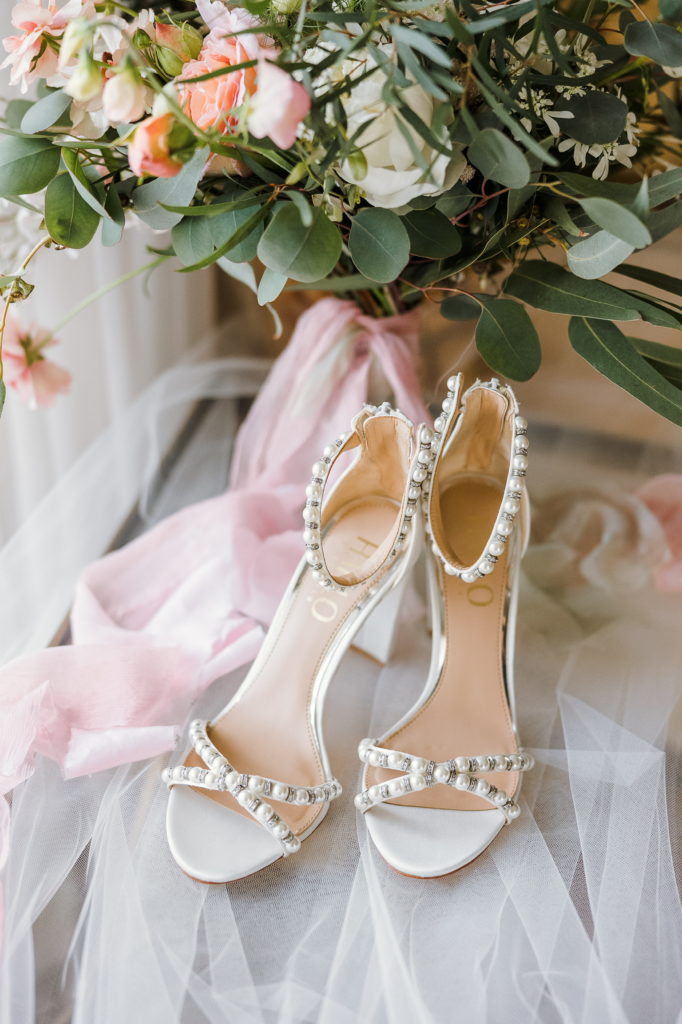 The Proposal
We took a trip to Cabo San Lucas, Mexico. It was our first time in Cabo. On the second night, I was told we were going on a "sunset booze cruise." To my surprise, when we arrived at the harbor, the boat we were going on, was a private sailboat. I realized it was not the booze cruise I was anticipating, and something special was about to happen. I could not have dreamed of a prettier proposal. We anchored the boat, the sun was setting, and Tyler got down on one knee.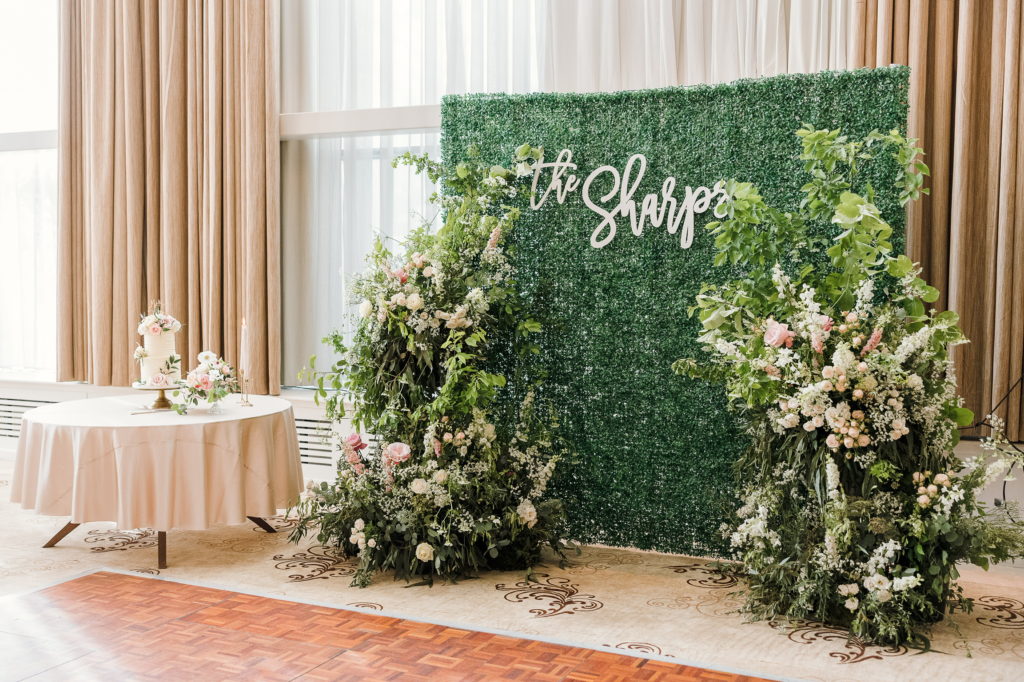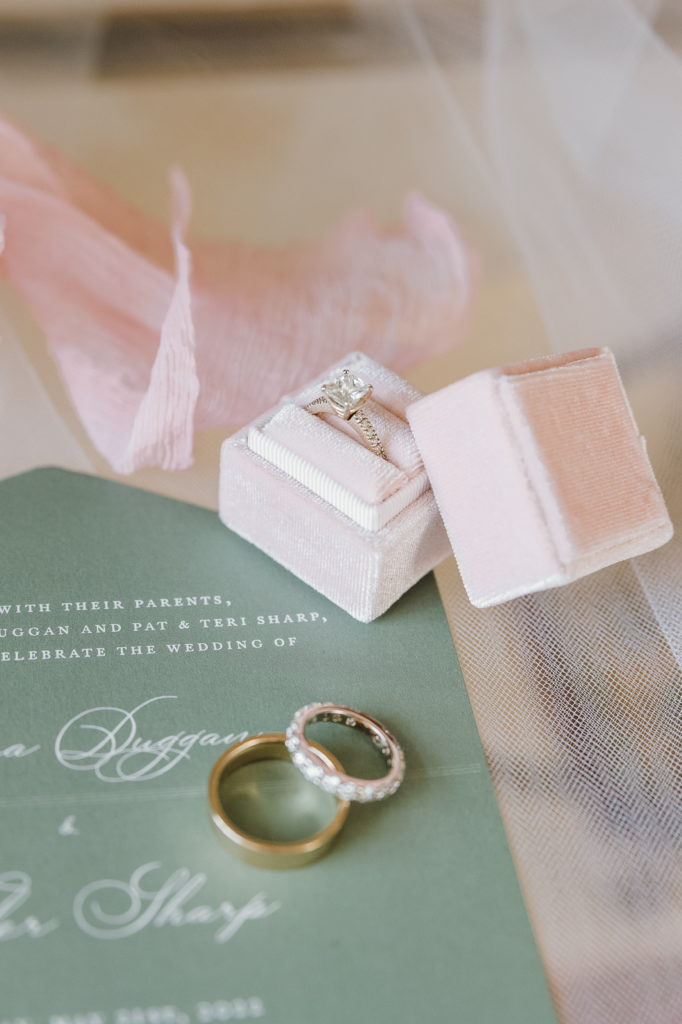 The Beauty Journey
One week before leaving to Ireland, I did a hydrofacial. I also did a brightening facial at Castlemartyrs Spa the day before the wedding. My sisters best friend, Denise Ferguson, is actually one of the best make up artist in Chicago. Denise and her fiancé traveled to Ireland with us for the wedding. I wanted a dewy, natural glam look. Denise made that vision real. She was also a super fun wedding guest! For my hair, I went with a middle part, tucked behind my ears, with old Hollywood glamour waves. My hair stylist, Tanya Anderson, was amazing! She traveled in from Kilkenny the morning of the wedding. She was so accommodating. My signature scent did not make it in my suitcase! I completely forgot. My cousin Alison was nice enough to lend me her perfume. It was Lancôme Idole.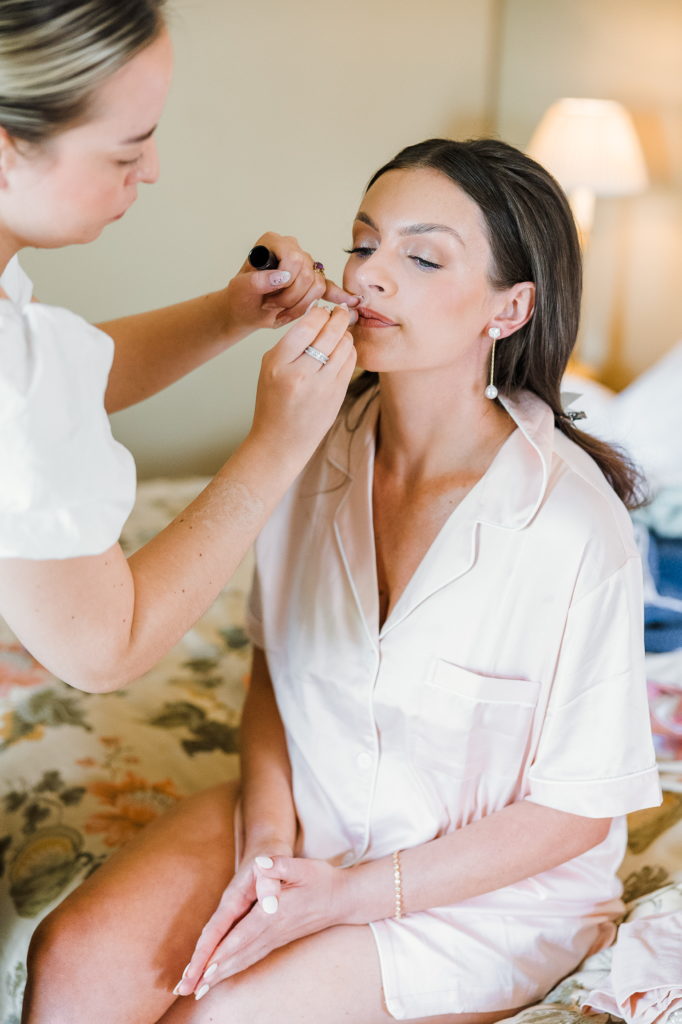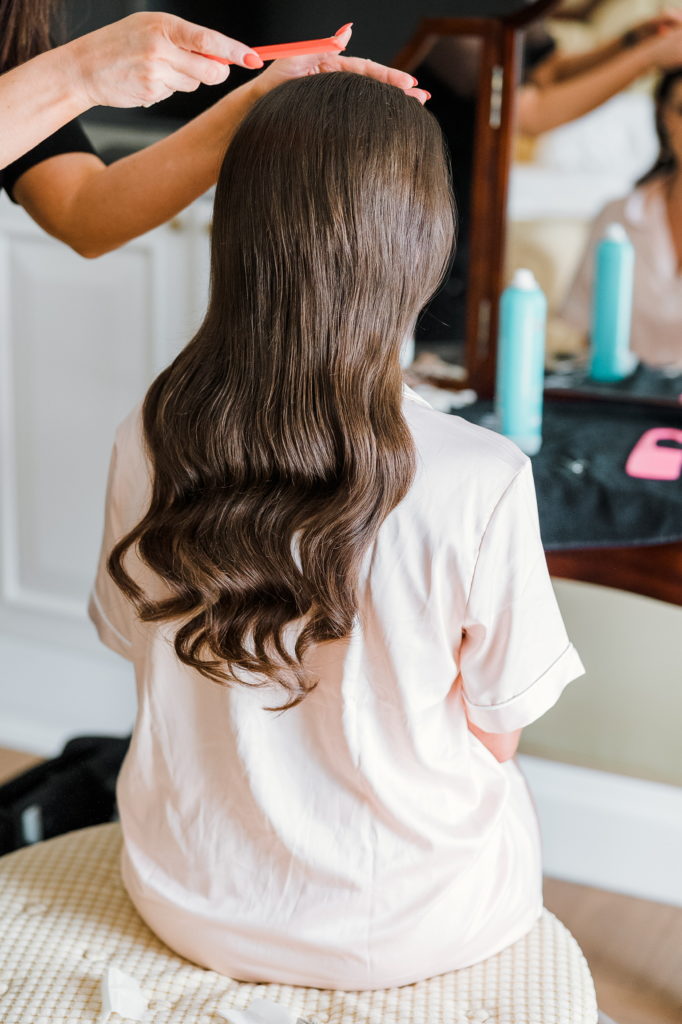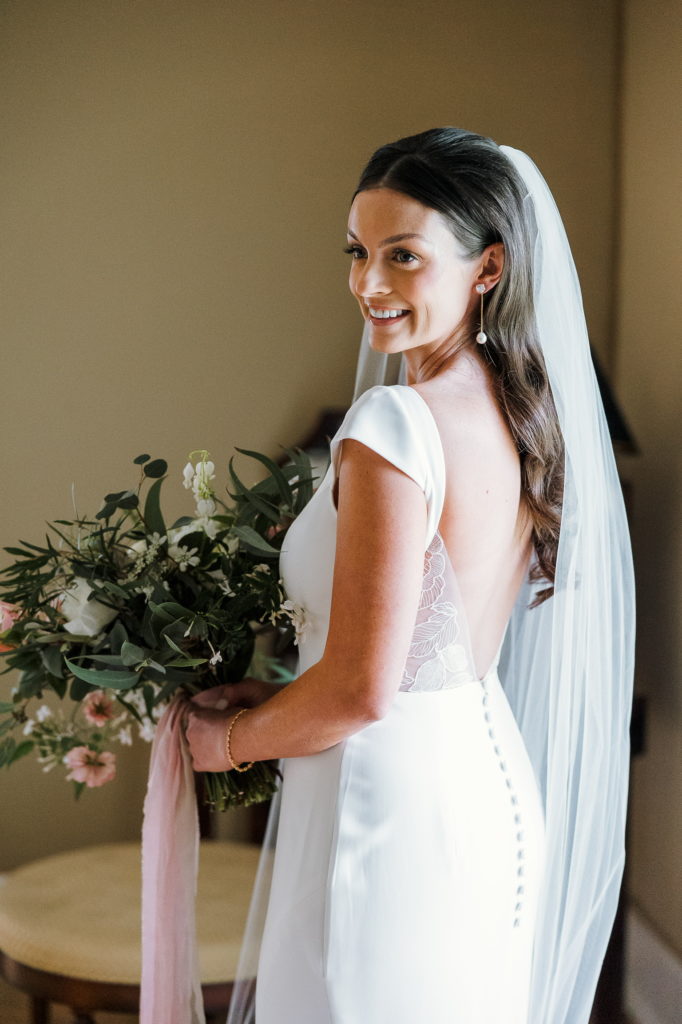 The Dress
I always knew I wanted a simple, form fitted, crepe dress. I discovered the designer, Anais Annette, on instagram. The dress designer was out of Canada. There was a trunk show being held in Knoxville Tennessee, the same weekend we had planned to go to Nashville. My mom Mary Kay, and best friend Sam, drove with me from Nashville to Knoxville. I had my eye on the Ezra gown before going to the appointment. When I tried it on, I knew it was the one!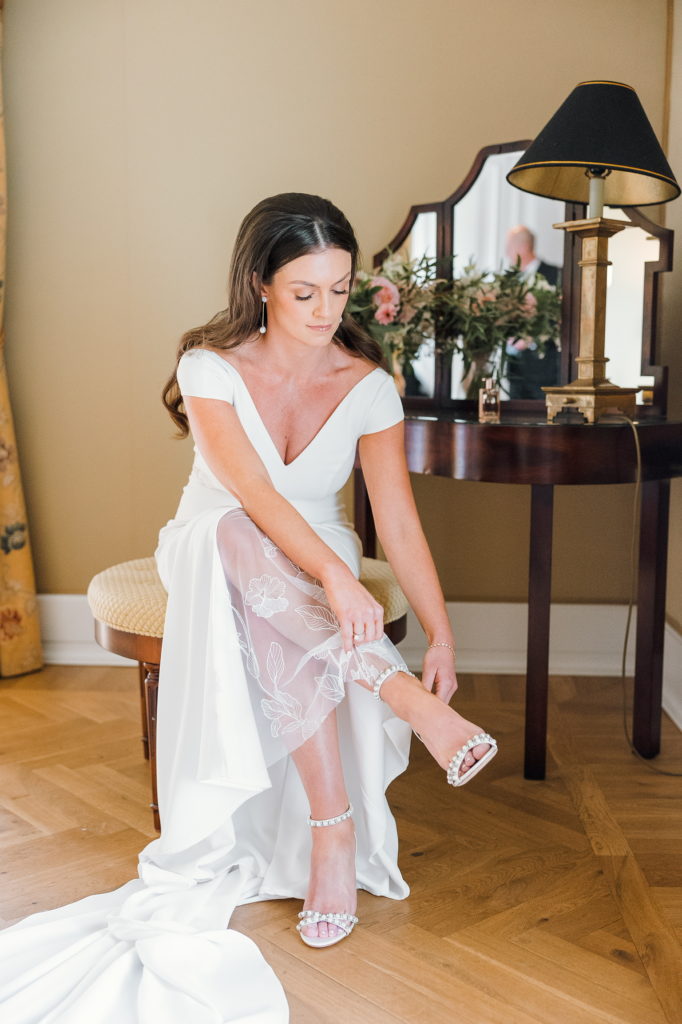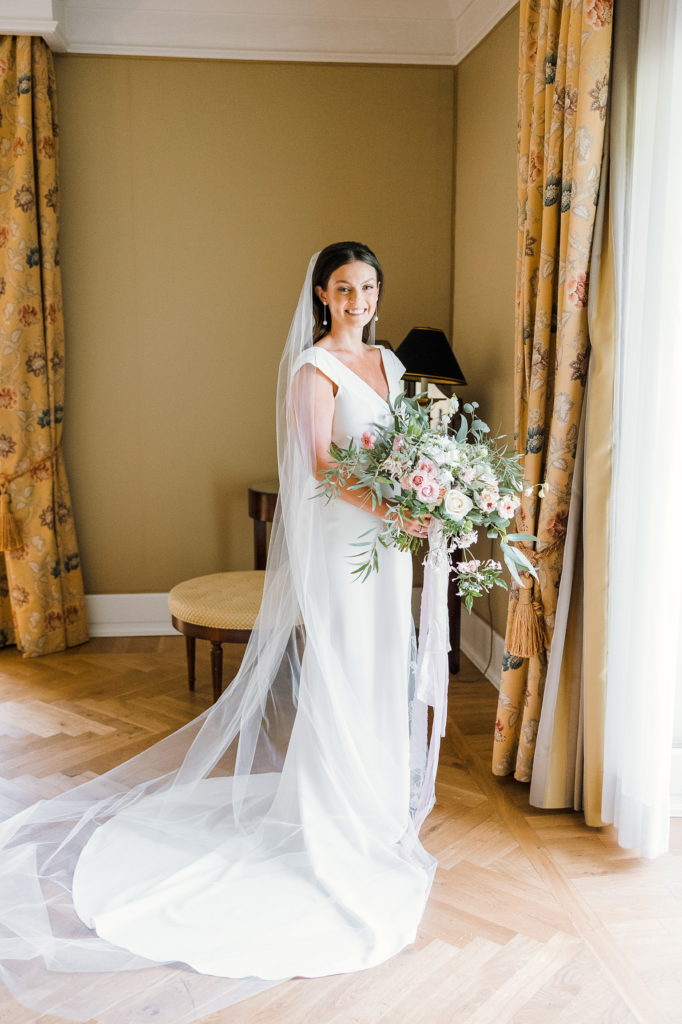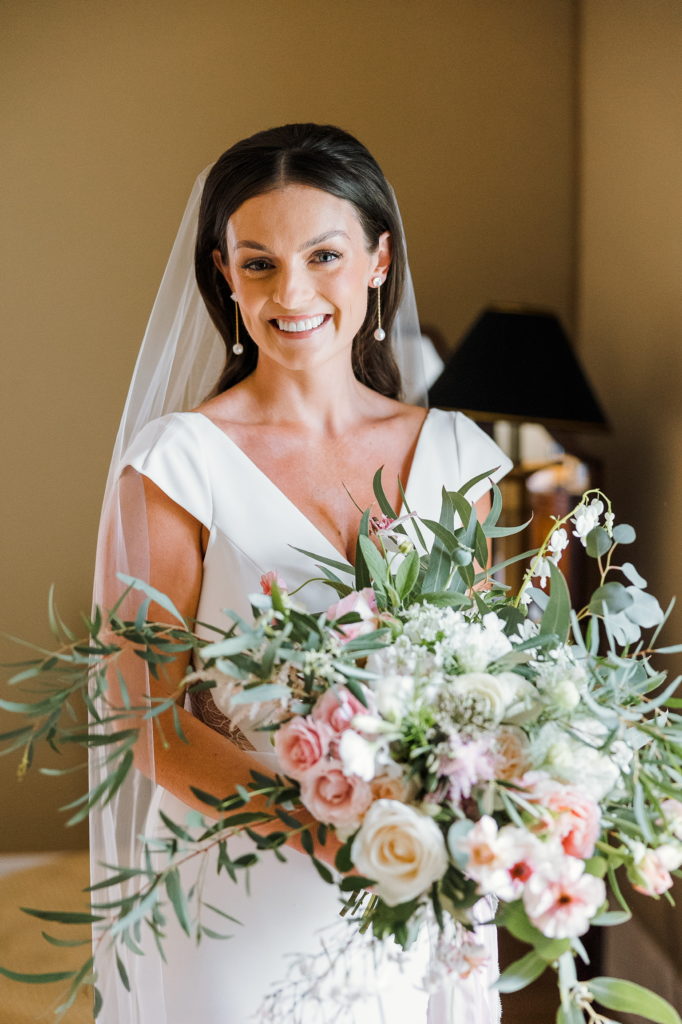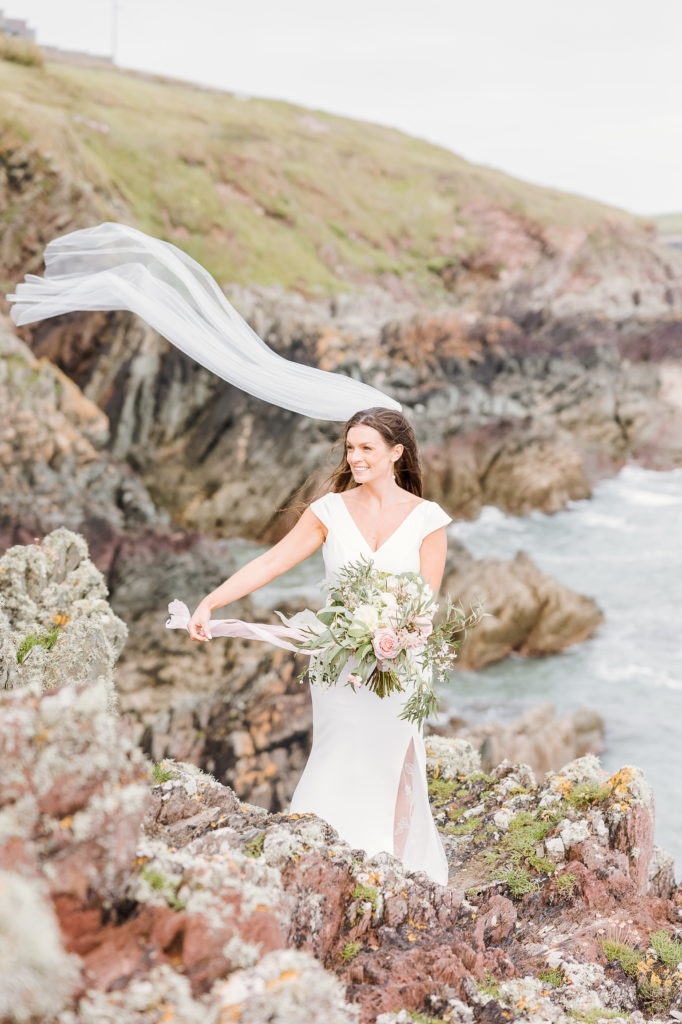 The Grooms Suit
Tyler had his suit custom made by John B Rourke out of Savannah, Georgia. His guys rented black tuxedos.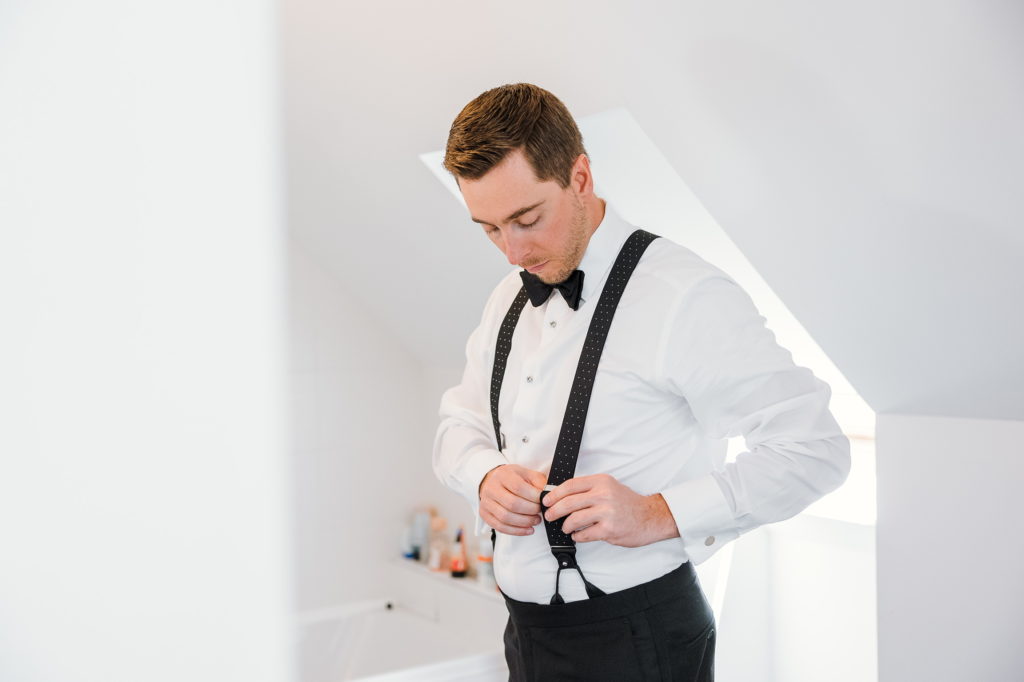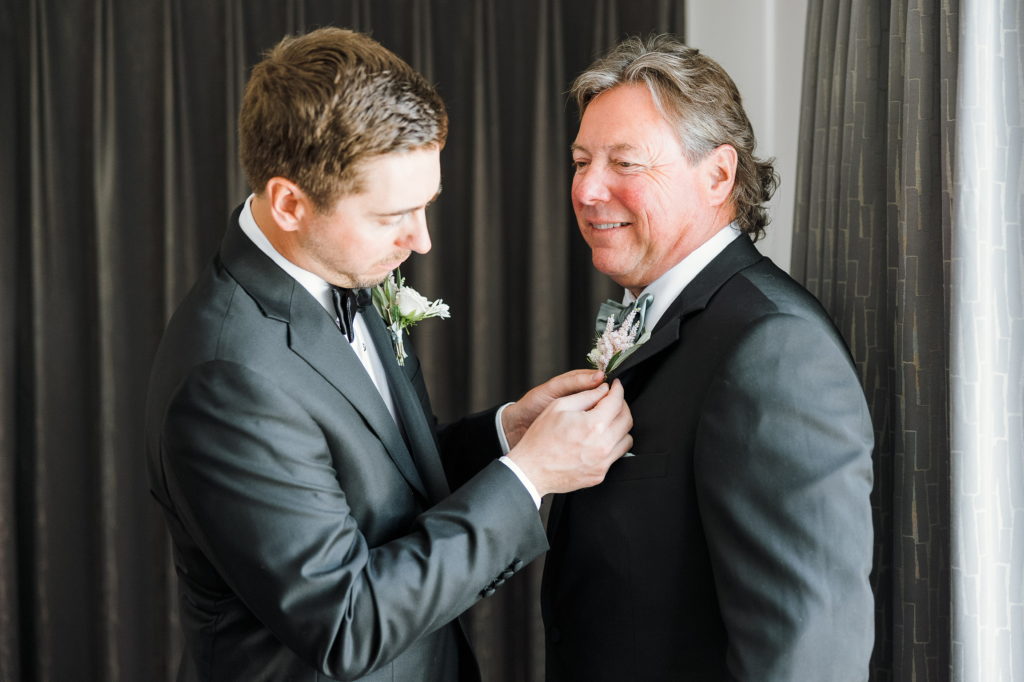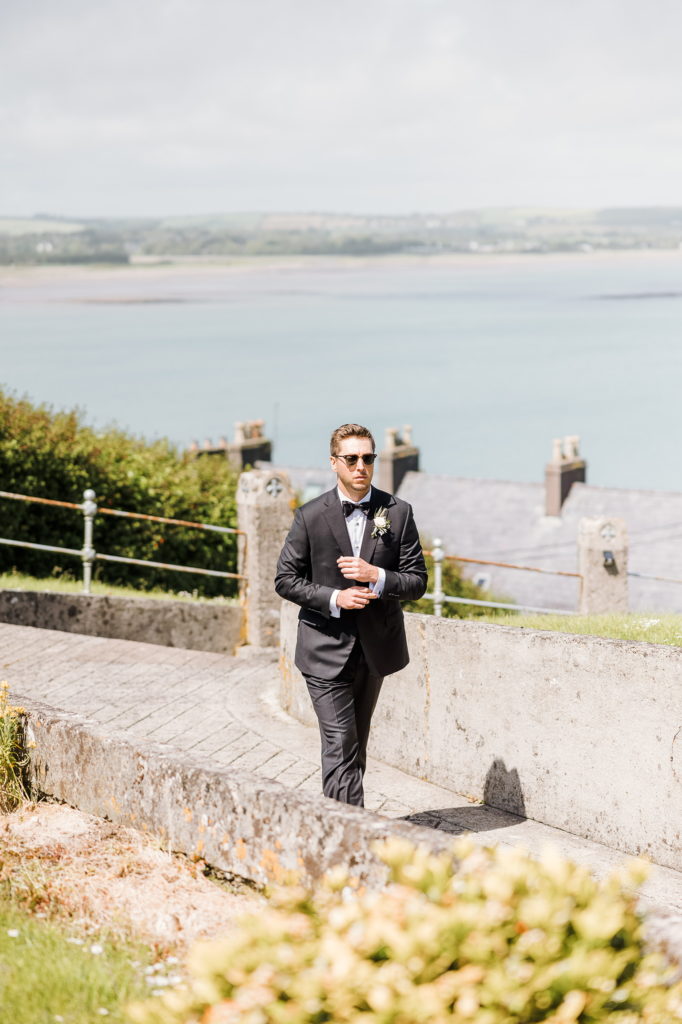 The Bridesmaids
My number of bridesmaids is a little ridiculous from an Irish point of view J Here in the states, a normal amount is anywhere from 6-12 girls. I had ten girls! My sister Claire was my made of honour. I had Tylers's sisters Alli and Anna, my cousins Alison and Ellen, and my best friends, Sam, Sarah, Jackie, Bridgette, and Elizabeth. The girls wore Jenny Yoo bridemaid dresses. The girls were able to pick the style they wanted, as long as the colour was "Moss" and the material was satin.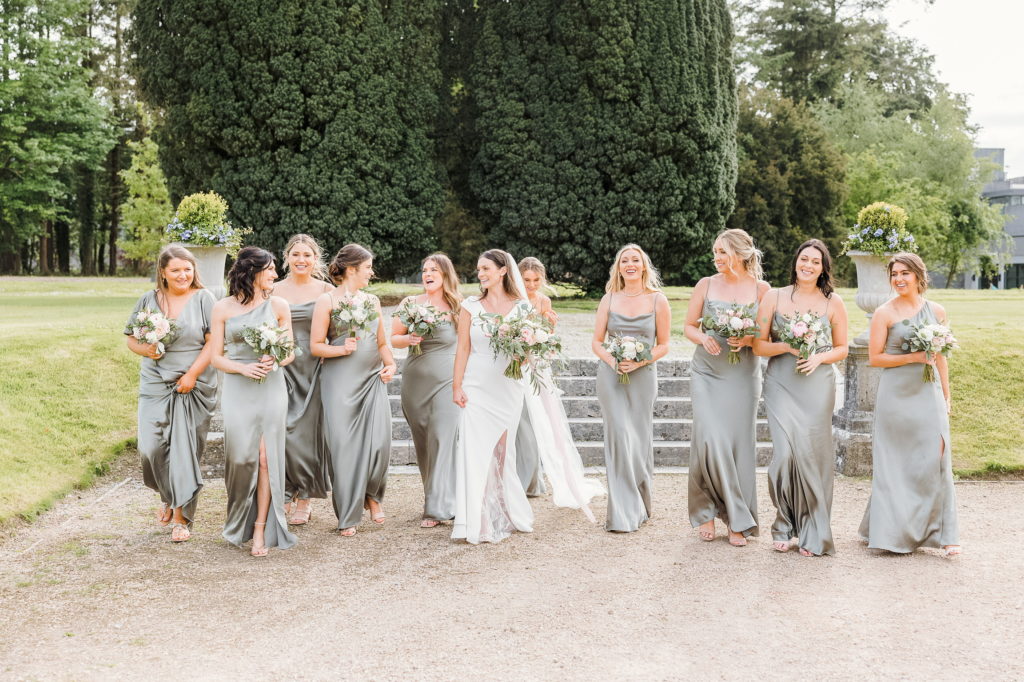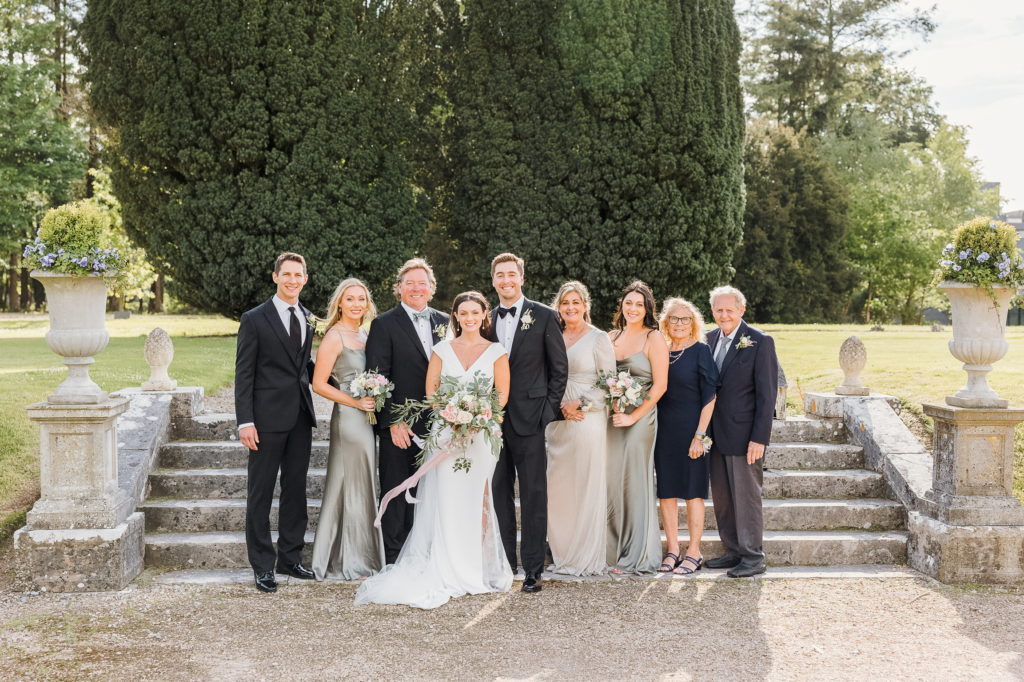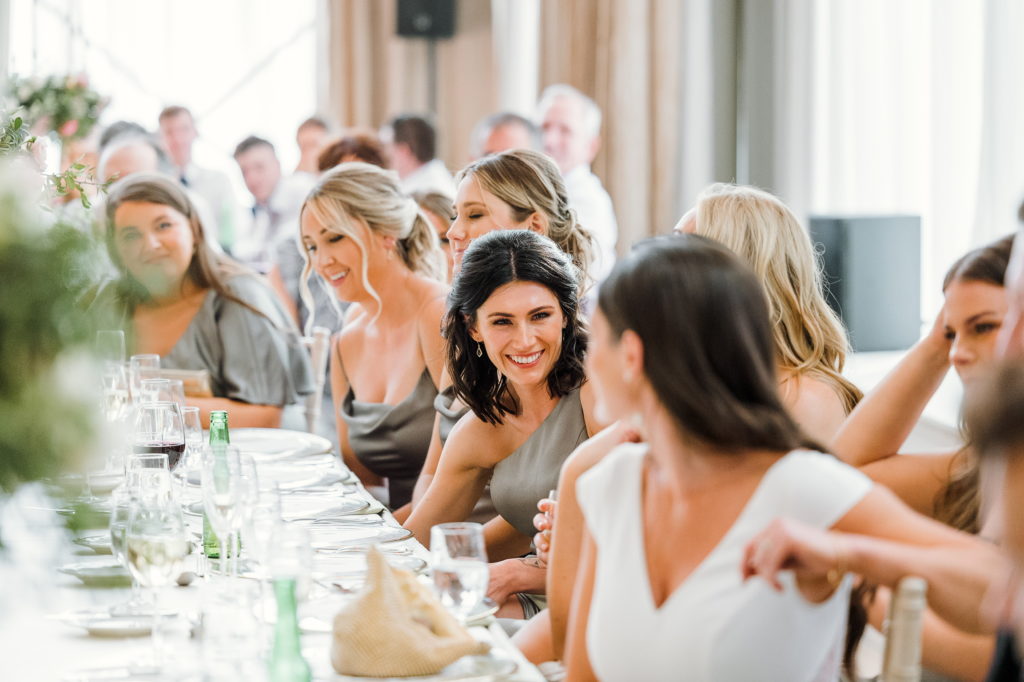 The Venue
We are both American. My Dad's from Waterford. I have spend a lot of time going back to Ireland to spend time with family. I always knew I wanted to get married there. We had a few requirements for the venue. We needed something that was close to Dungarvan, Waterford. That's where my dad, Paul, and our family are from. We also needed somewhere near a city center, so that it could easily be accessed to those traveling. And of course, there needed to be golf for Tyler. My aunt Catherine suggested Castlemartyr Resort. Being in Chicago, we never actually visited the venue prior to securing our date. We relied on pictures and reviews. I will say that pictures do not do that place justice. Seeing the venue in person exceeded every expectation we had. We loved so many things about our venue. The staff was so warm and accommodating. The food was amazing, and the grounds were stunning.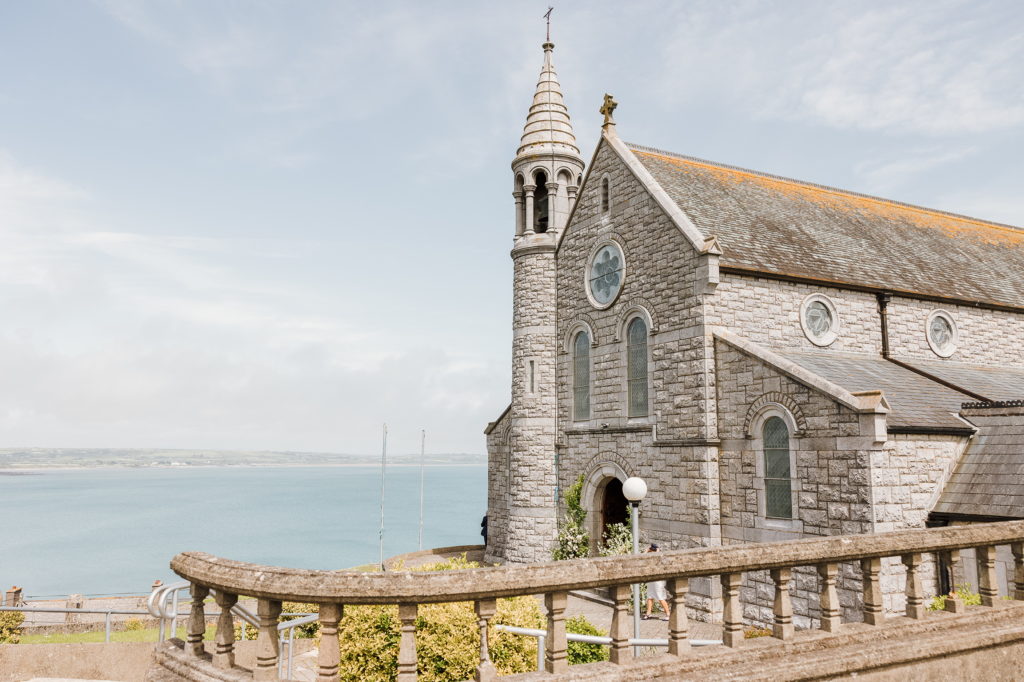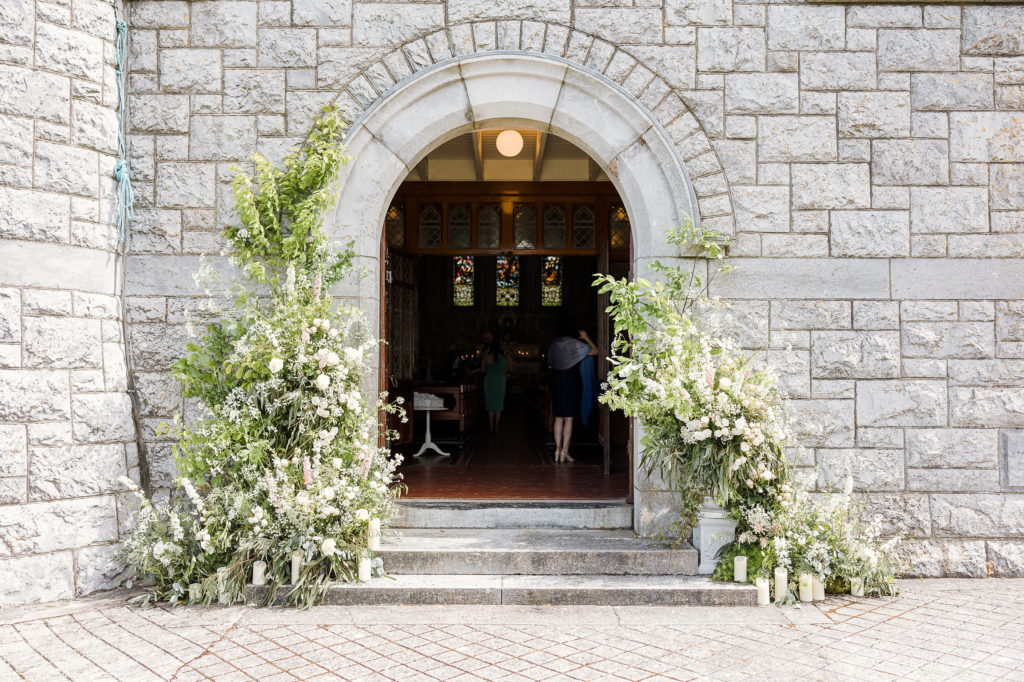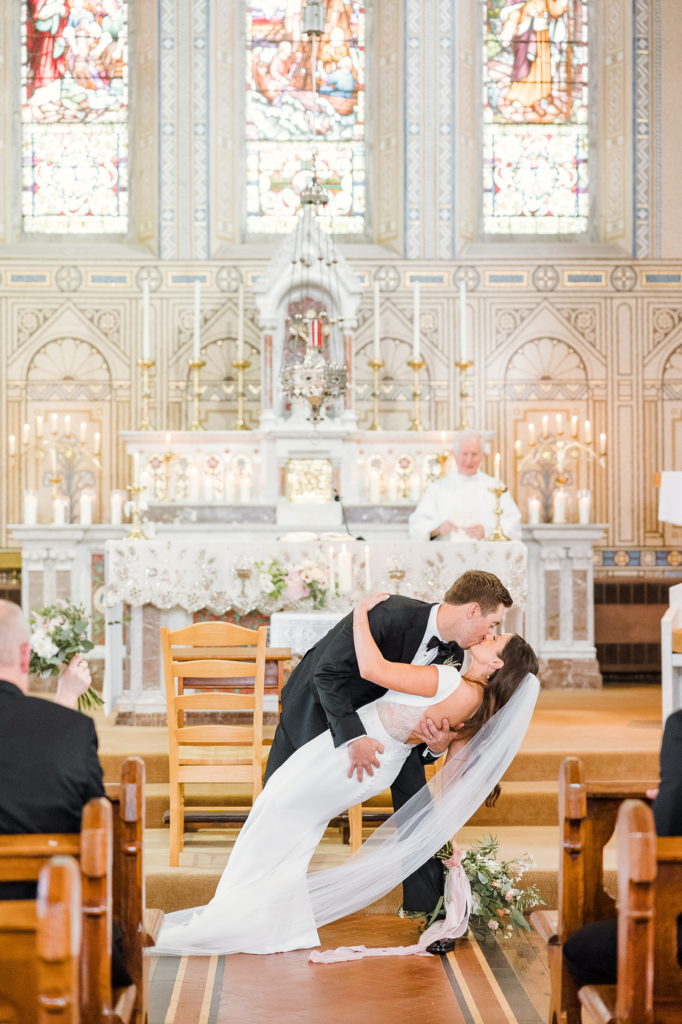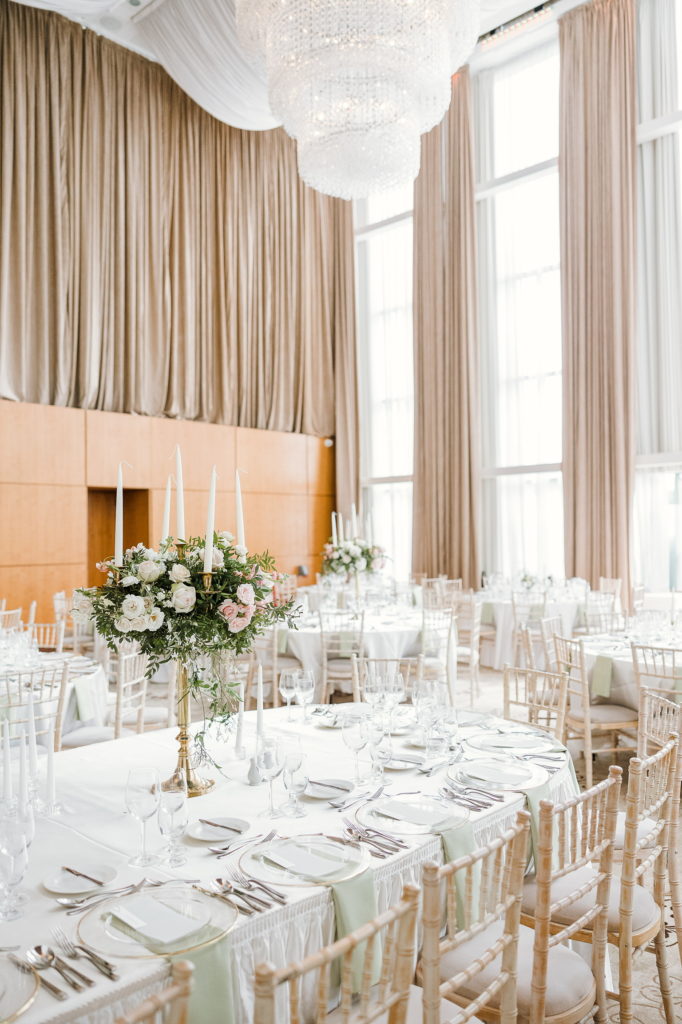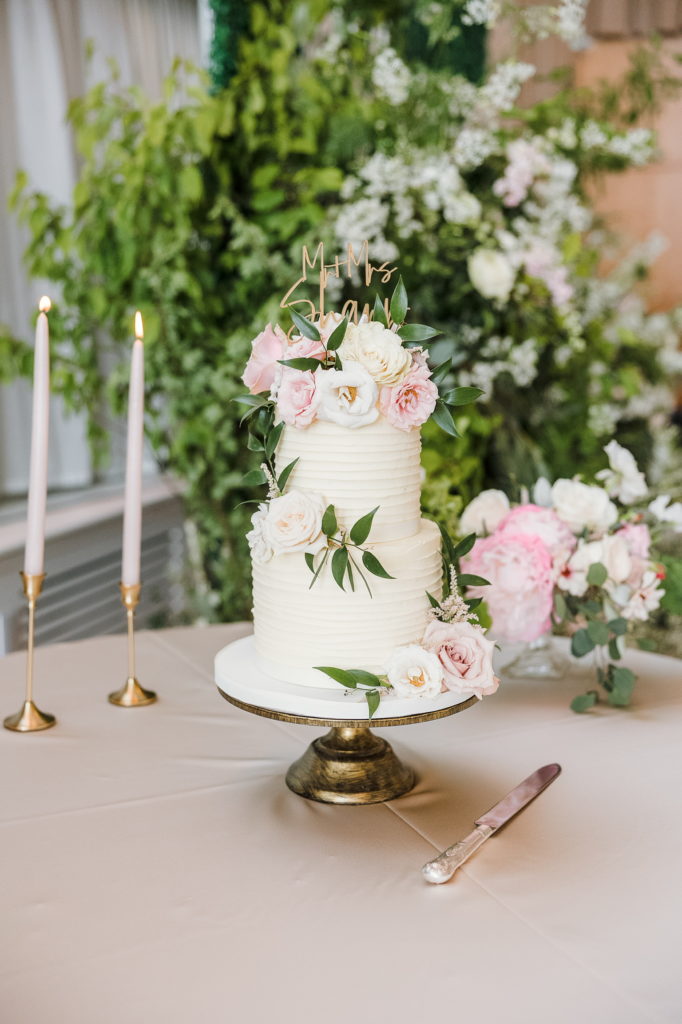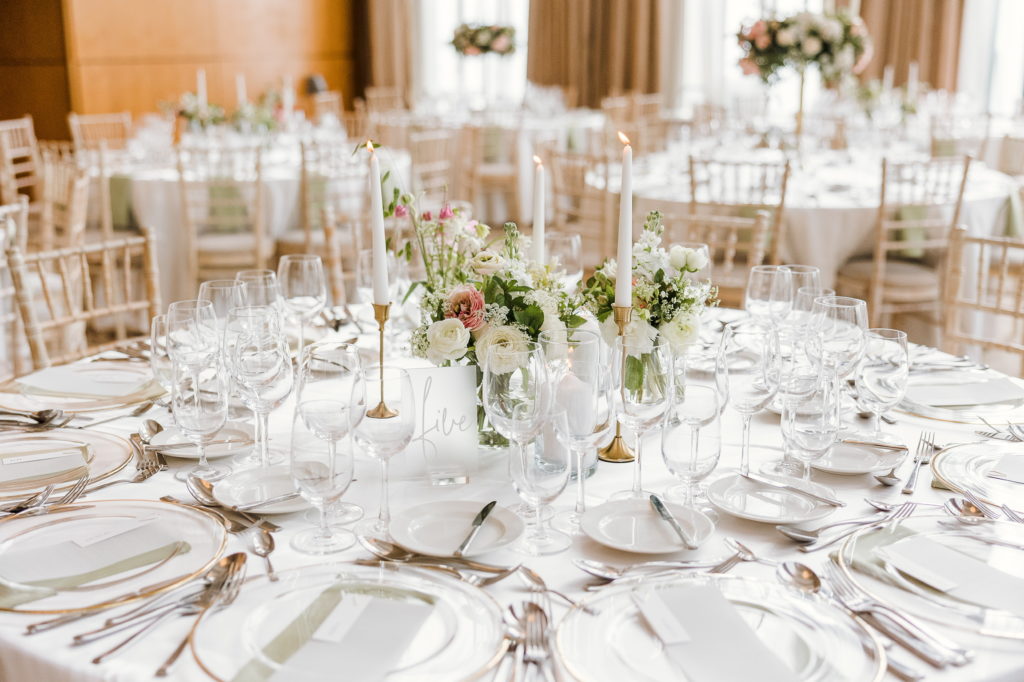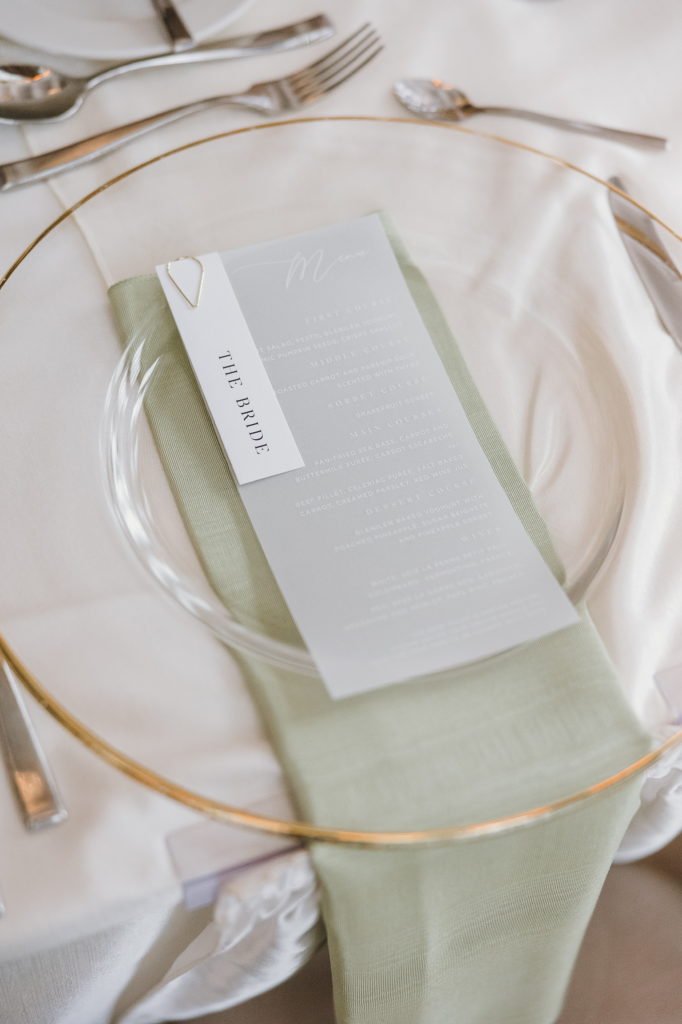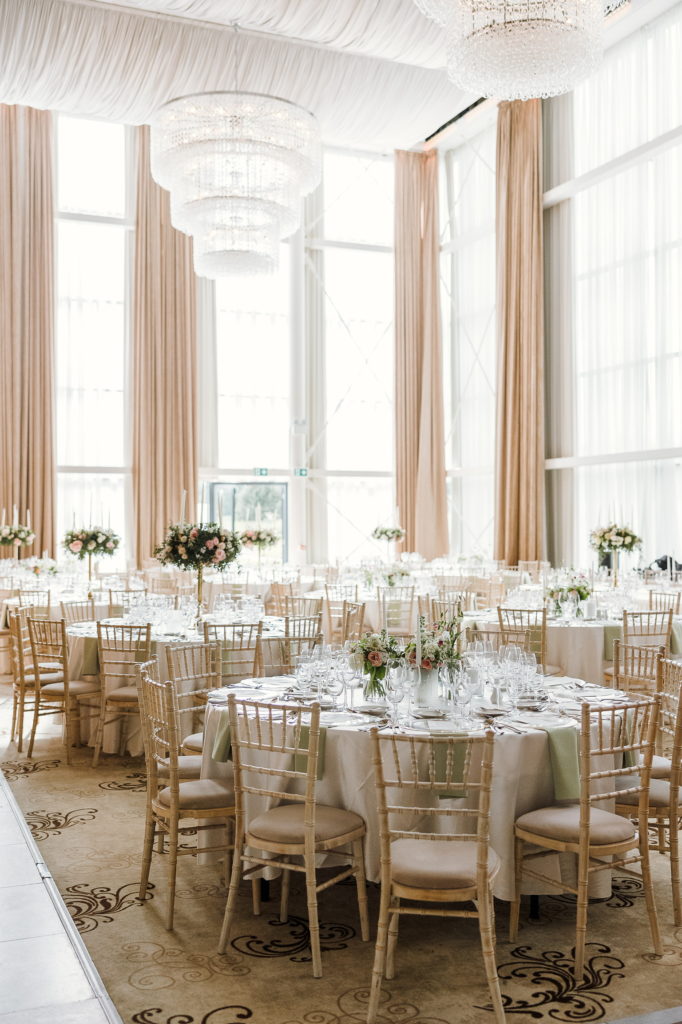 The Entertainment
We knew we wanted a live band that would keep the dance floor full all night! And they did! My cousin Christopher had suggested Brass & Co. We listened to them on YouTube and loved their sound and energy.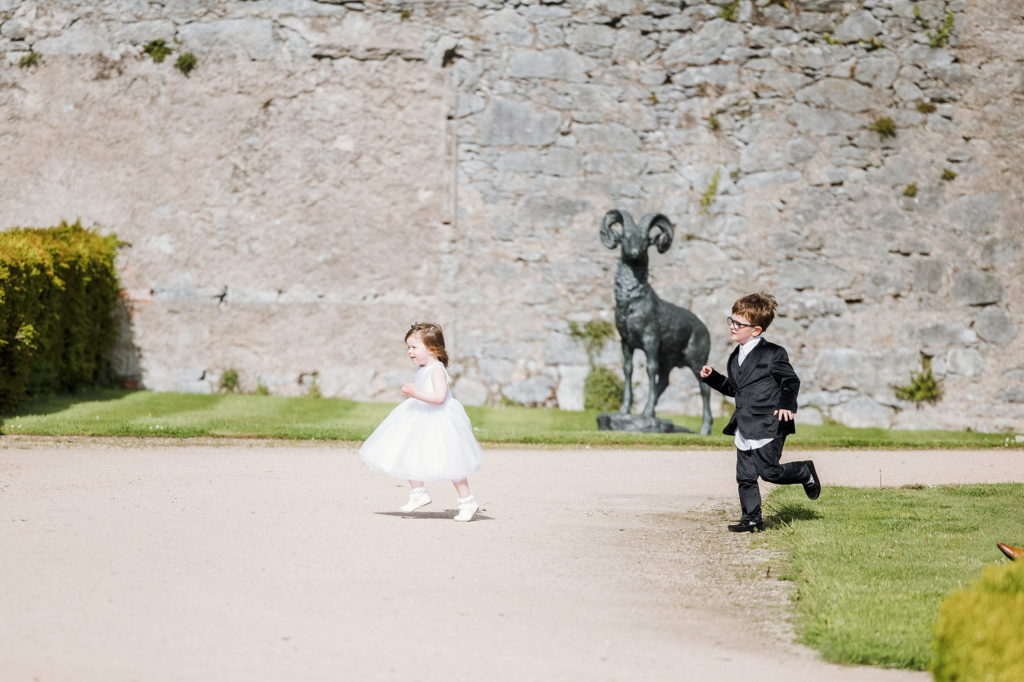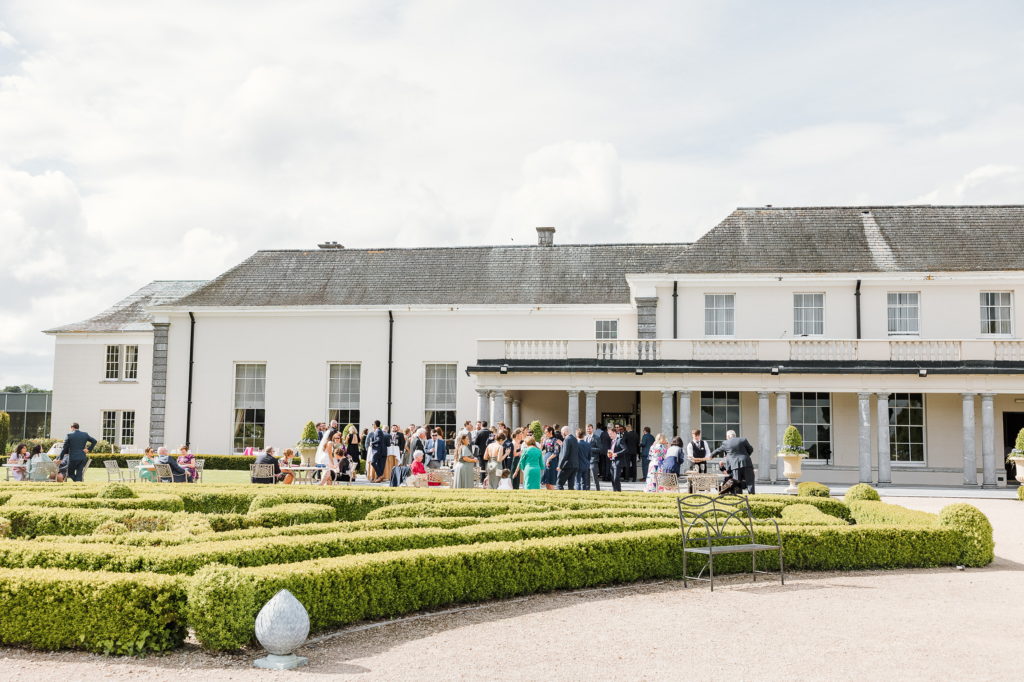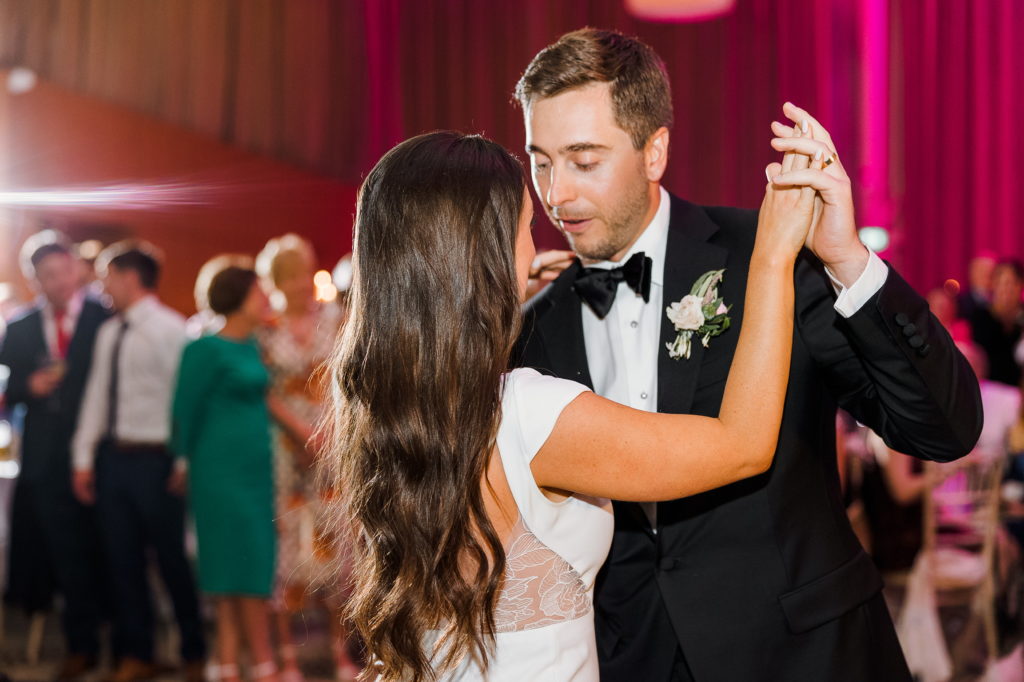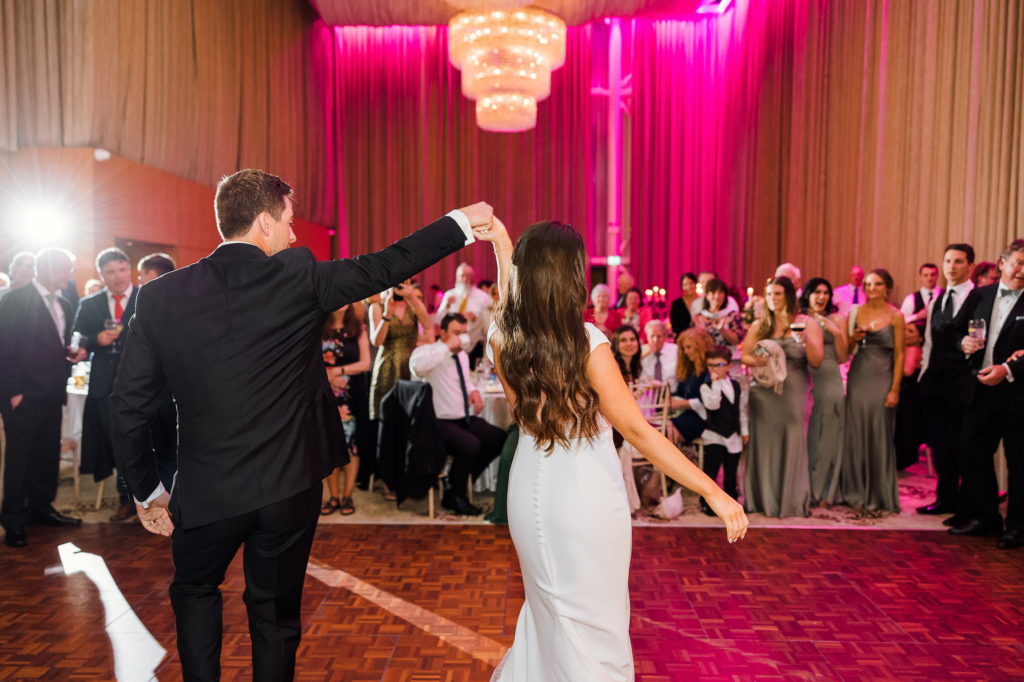 Best Decision
It's hard to pin point the best decision, because there are a few. Our wedding plannner and stylist, Aoife Caffery, was amazing. She made planning a wedding oversees a breeze. She also has such a good eye for design, and created one of the prettiest tablescapes and backdrops I have ever seen. Our wedding florist was a game changer. Her name is Sarah Evans. She owns Flowers from the Secret Garden. Sarah's floral arrangements gave our wedding a whimsical and elevated look. From the church enterance, to the bouquets, and table top flowers, she made my Pinterest board come to life.  We also loved our wedding photographer. Dasha Caffery was able to capture our day perfectly. Her pictures are something we can cherish forever!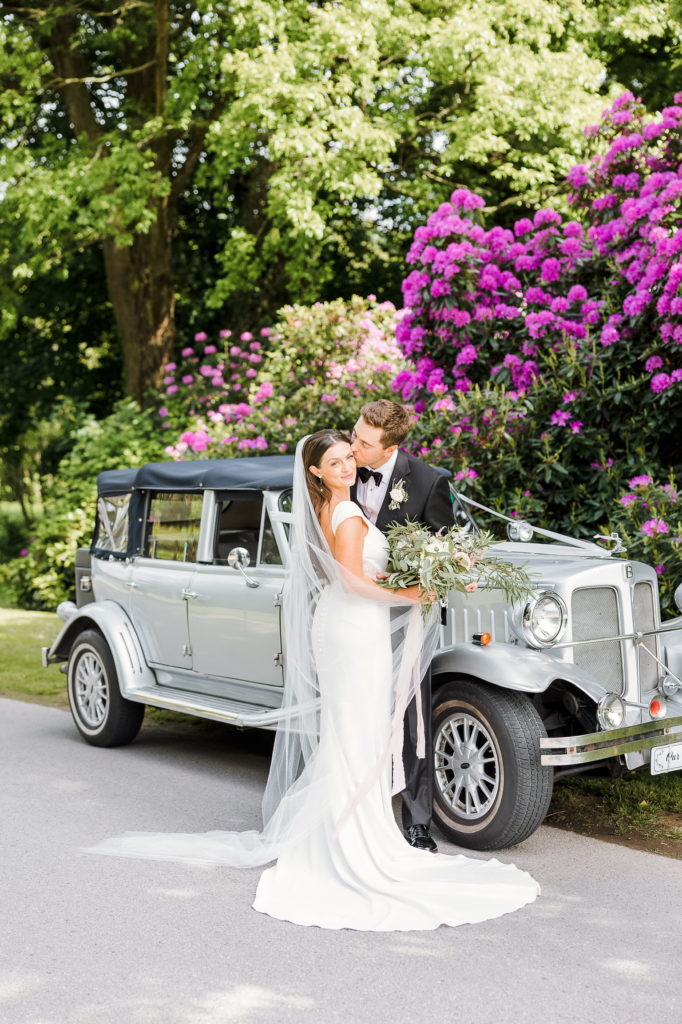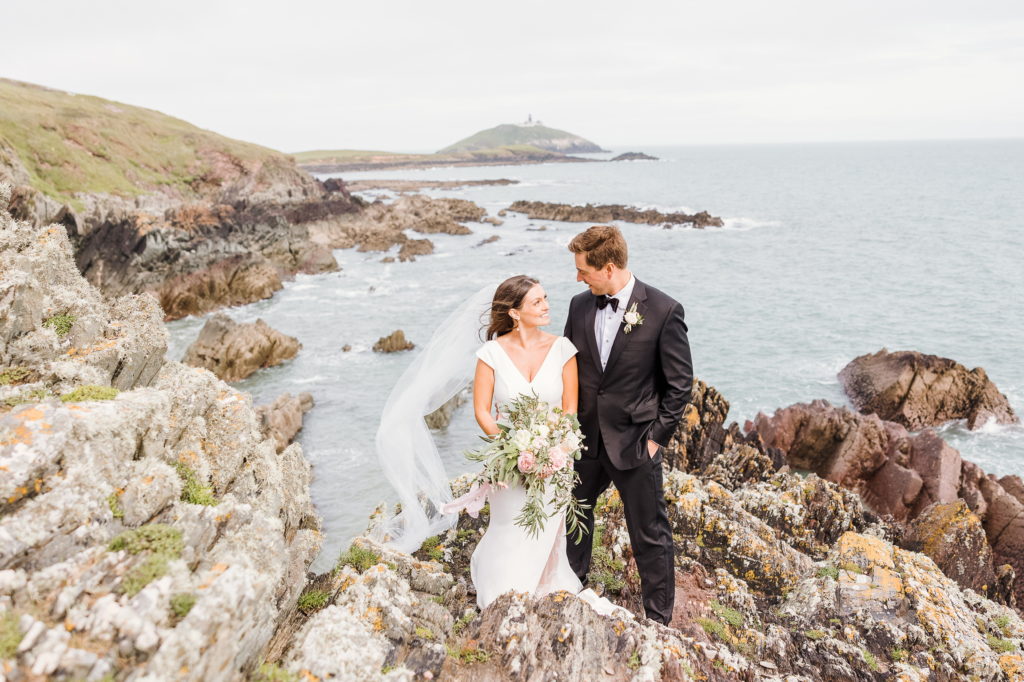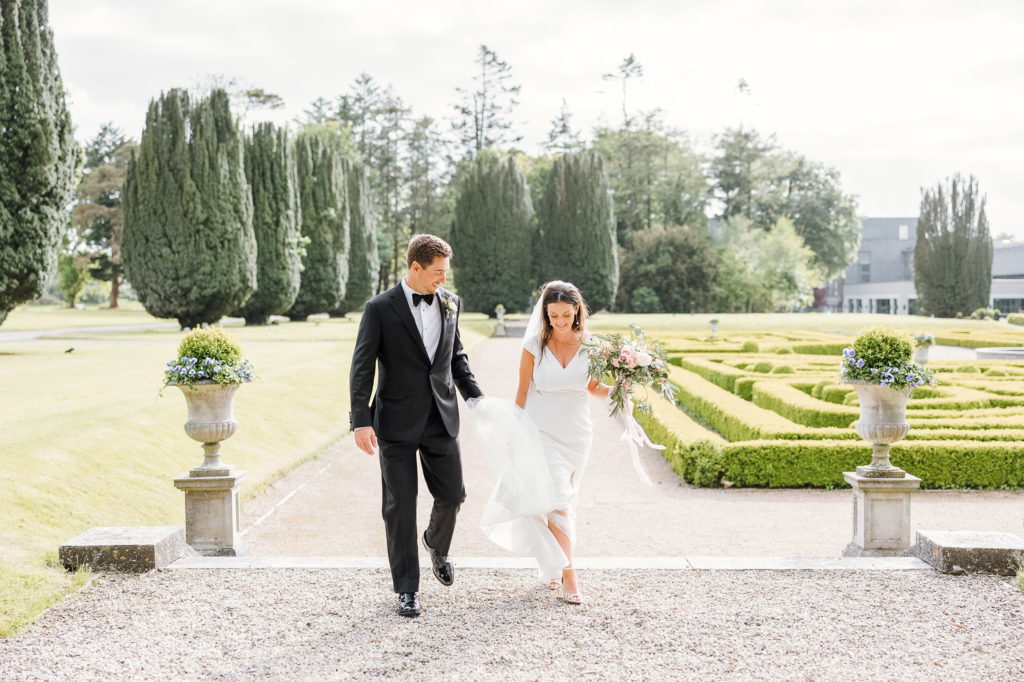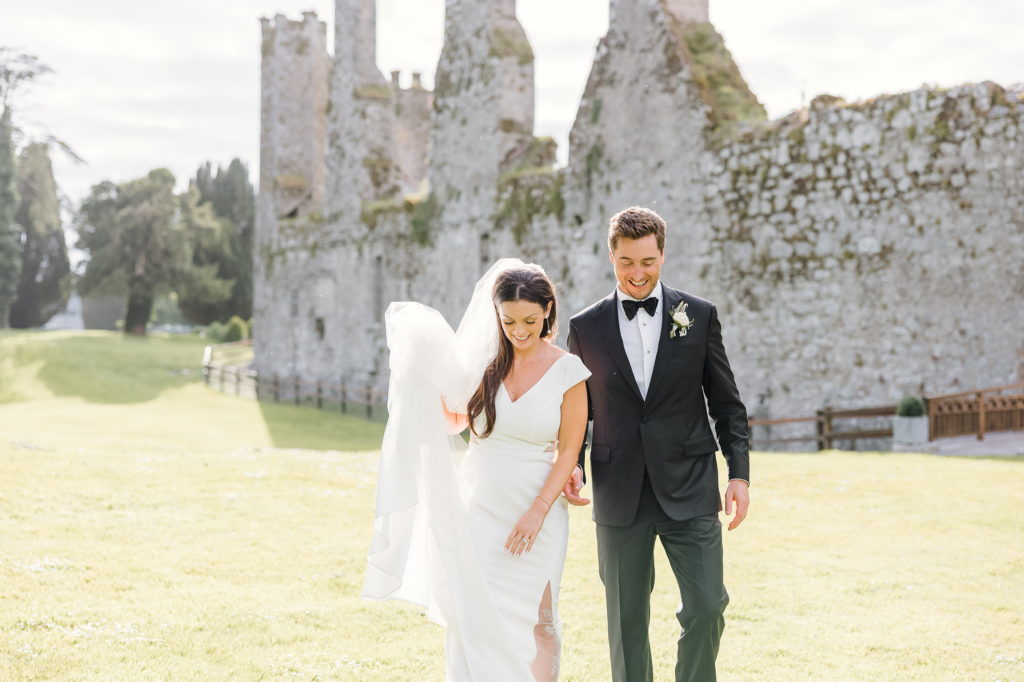 Worst Decision
We took pictures on a cliff in Ballycotton, it was so windy. The pictures turned out amazing! My only regret was not looking into a mirror and fixing my hair before family portraits. I definitely looked a little wind blown!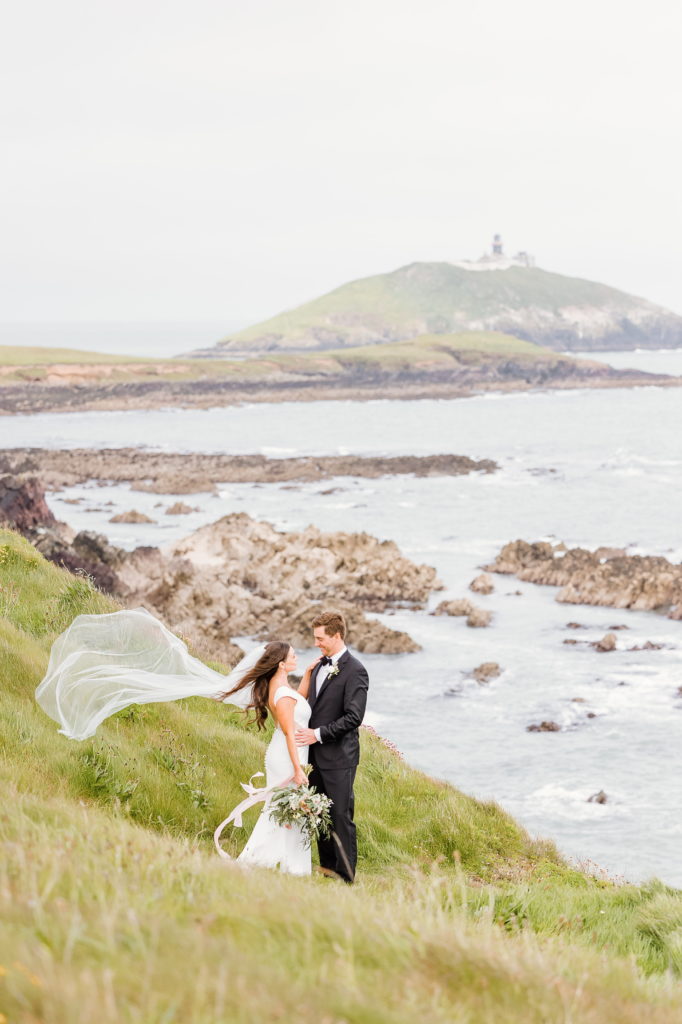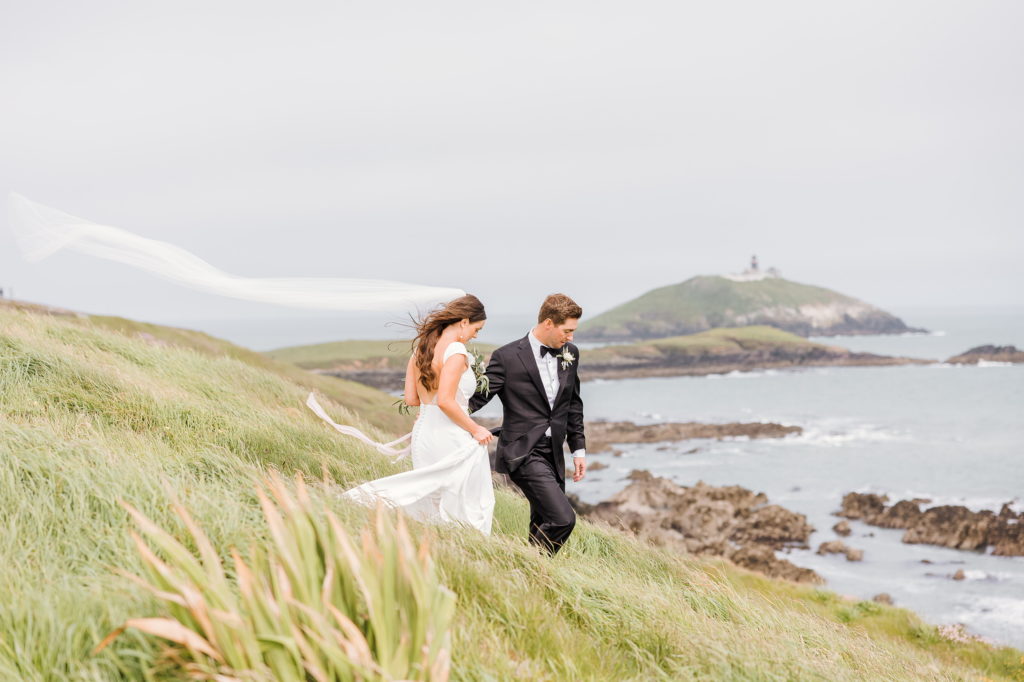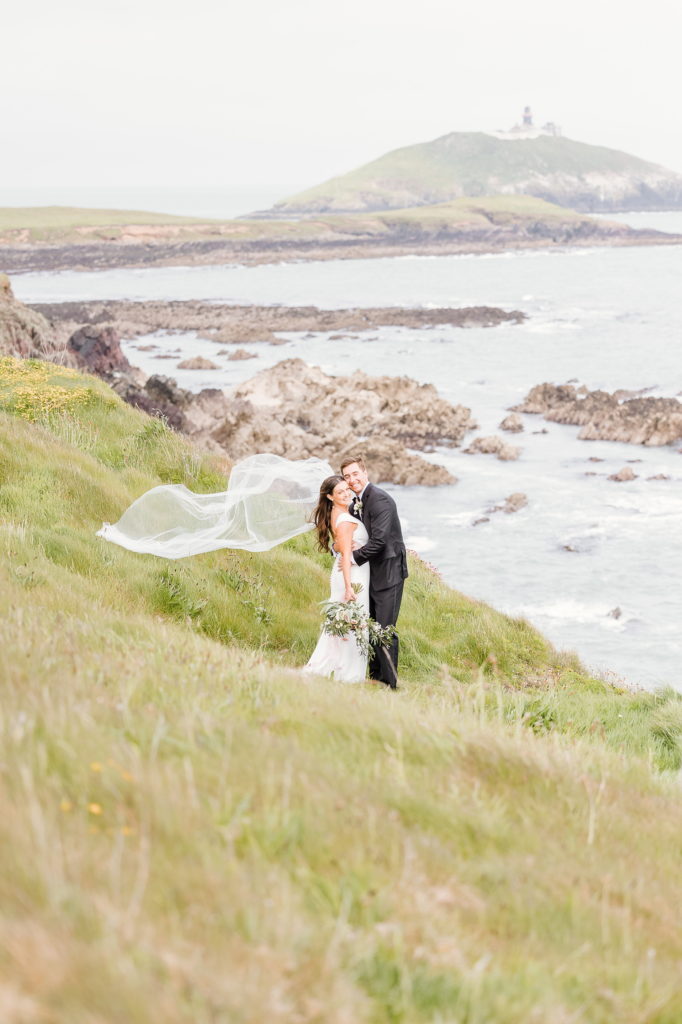 - Gráinne