Artist Audrey Hamilton married Creative Producer Jack Lowe in Granada Spain.
Photography: Miguel Soria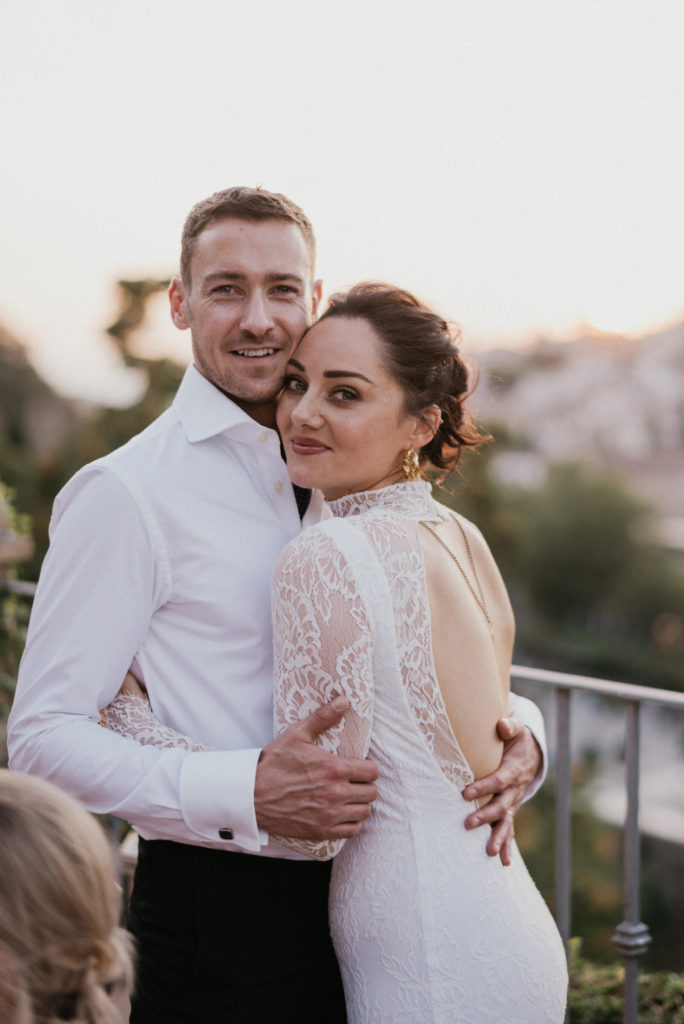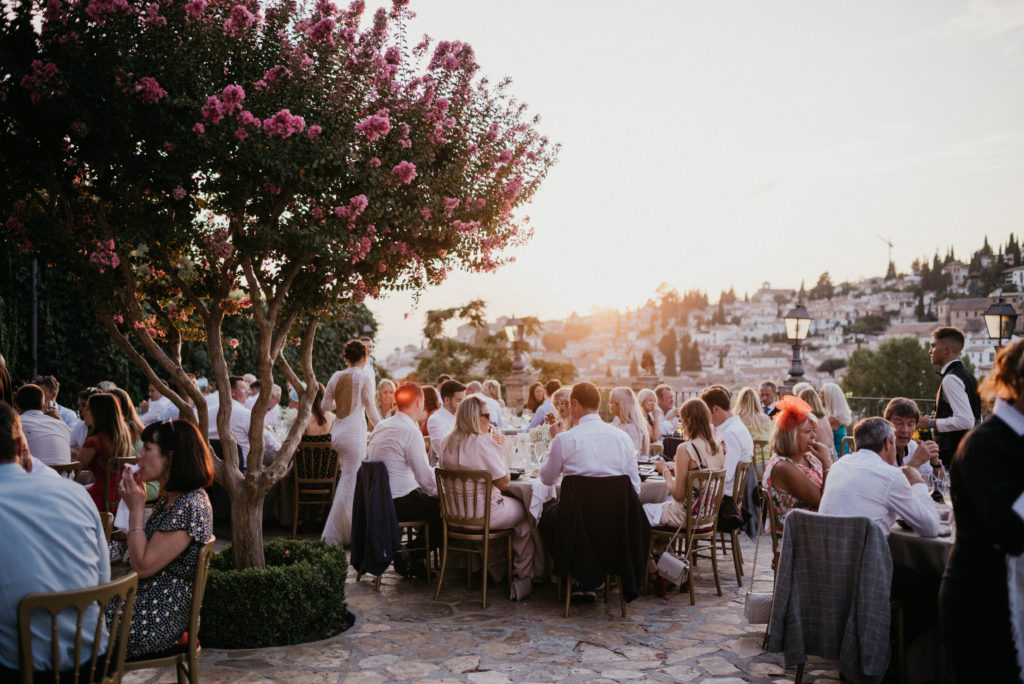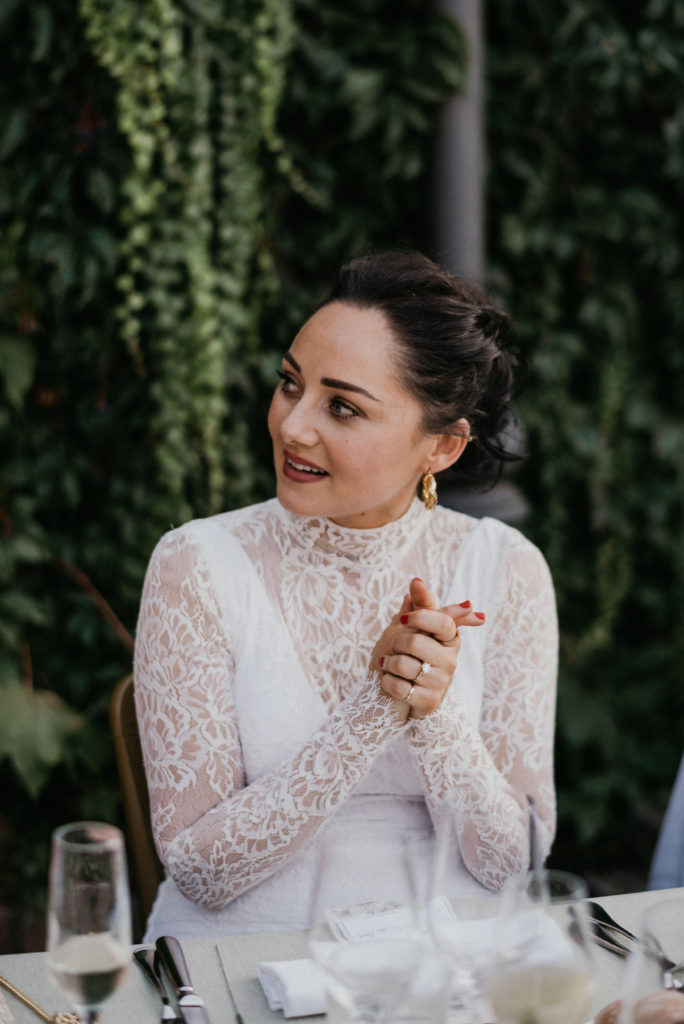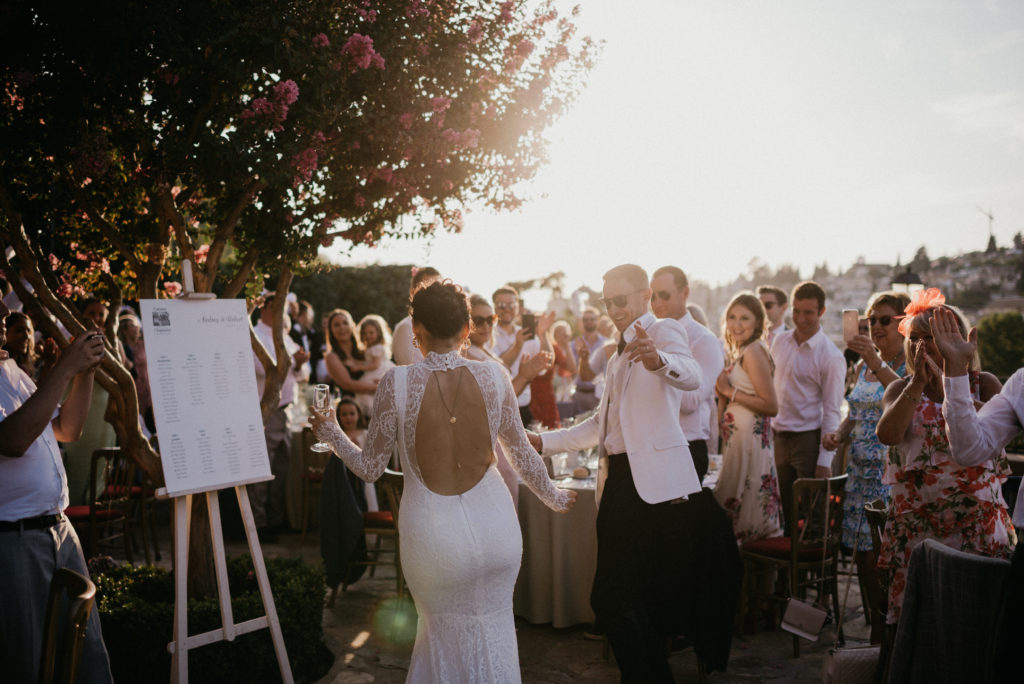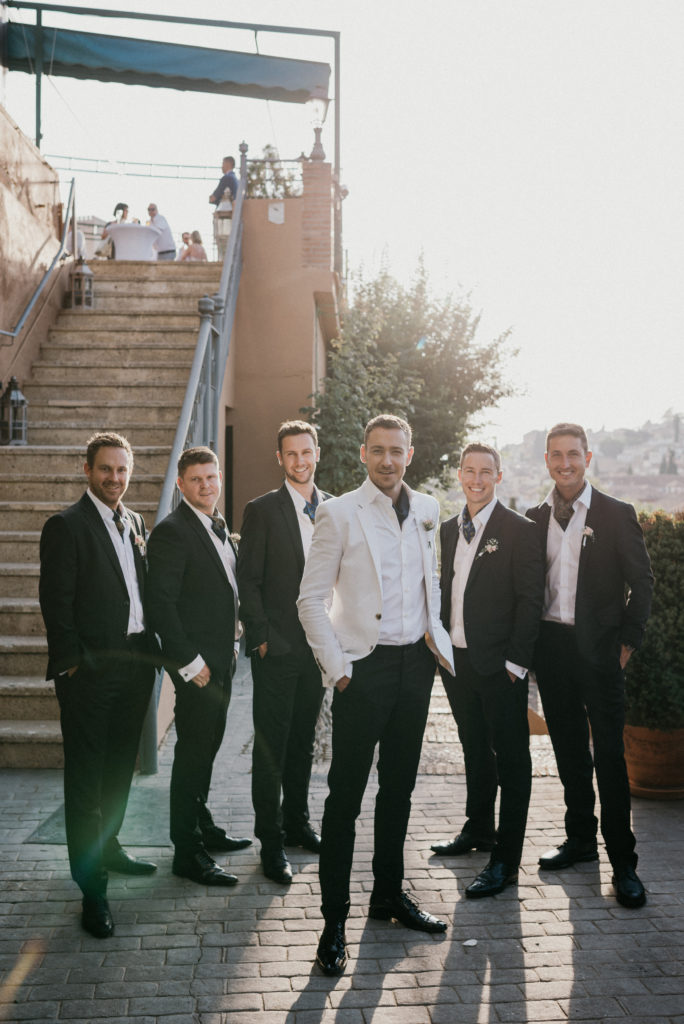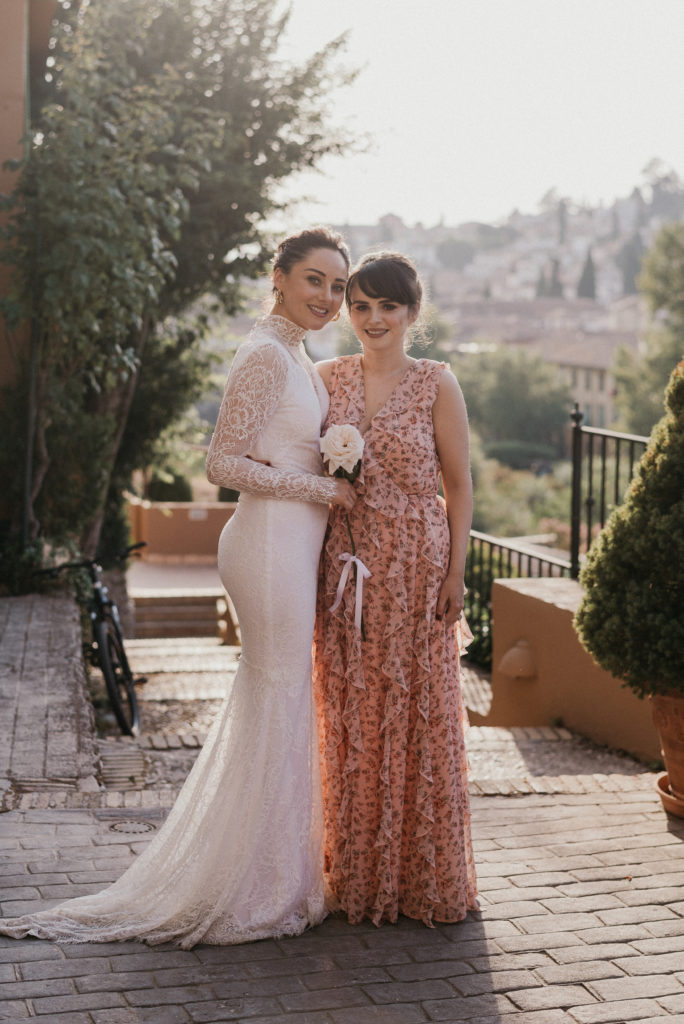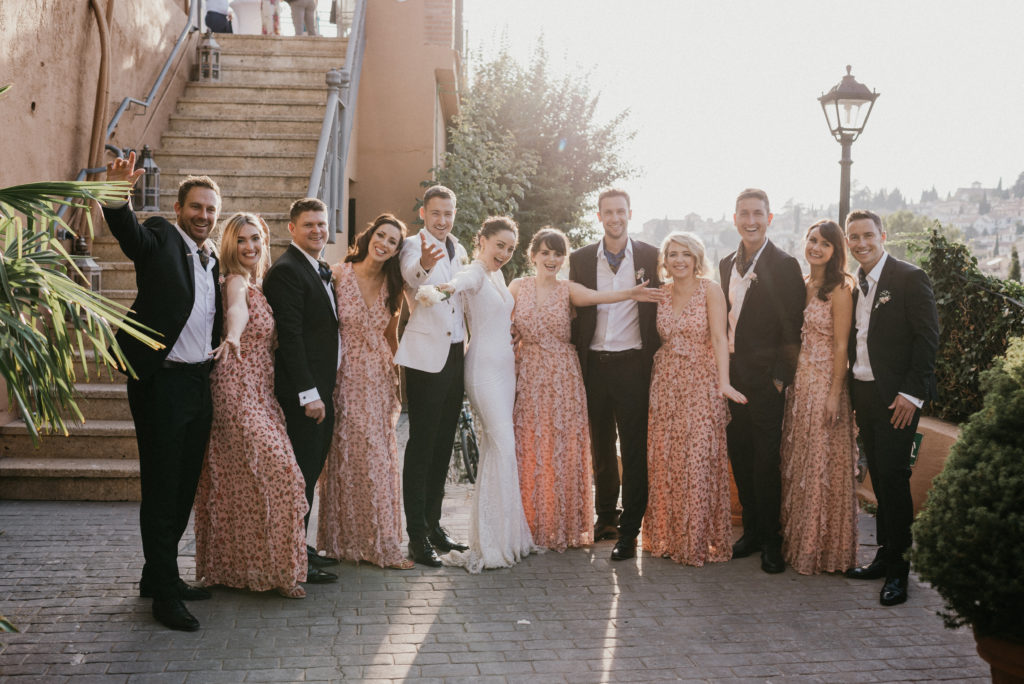 The Meeting
Audrey and Jack met when she was 17 and he was 19 on the back of the Night Link bus leaving Dublin city centre at 2 am in the morning. She was actually on the bus with a date and little did Audrey know, Jack had seen her in the nightclub and had hopped on the bus she was on. He proceeded to sit in front of her and the date and spark conversation by introducing himself and asking Audrey what stop she was getting off. The bride answered 'Foxrock' and he then asked her date what stop he was getting off, he replied 'Stillorgan' then bounced the question back at Jack, in which he answered with a grin on his face and looking straight at Audrey said 'Foxrock' even though he lived nowhere near me.
I was instantly attracted to his confidence and charm and his 'go for it' attitude was unlike any guy in Dublin I had met.
Audrey's friend was also on the bus with her and staying in her house that night, so when it came to their stop, they got off, as did Jack who walked them home to her house where her friend went to bed and Jack and Audrey ended up chatting on the curb corner of her road until about 7 am where the couple shared their first kiss. He told her he loved her after one week and that Audrey was the girl he was going to marry!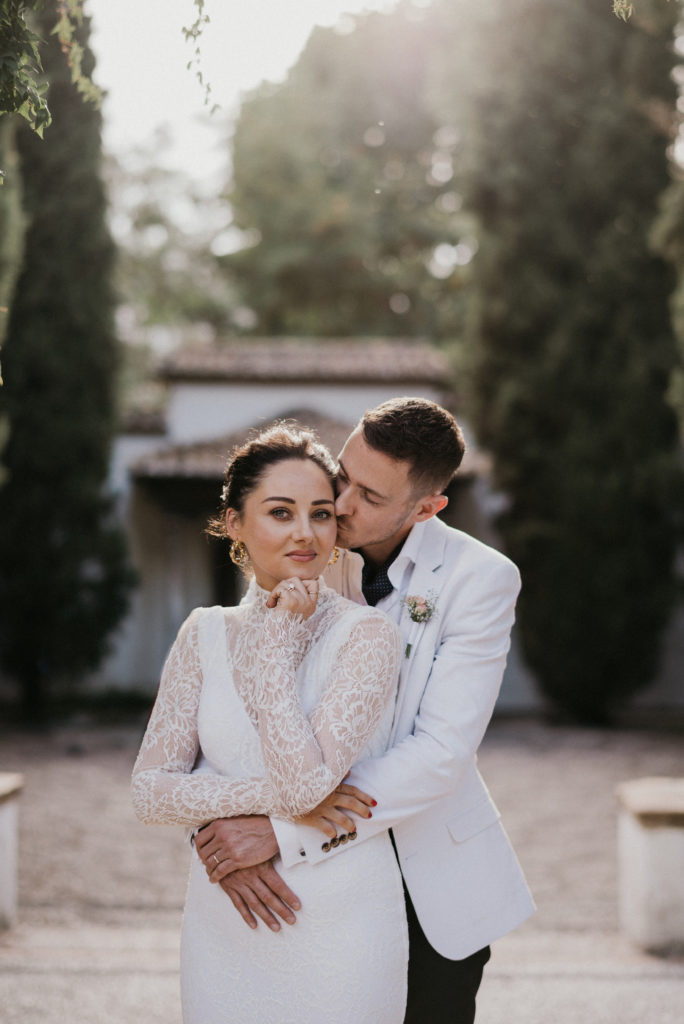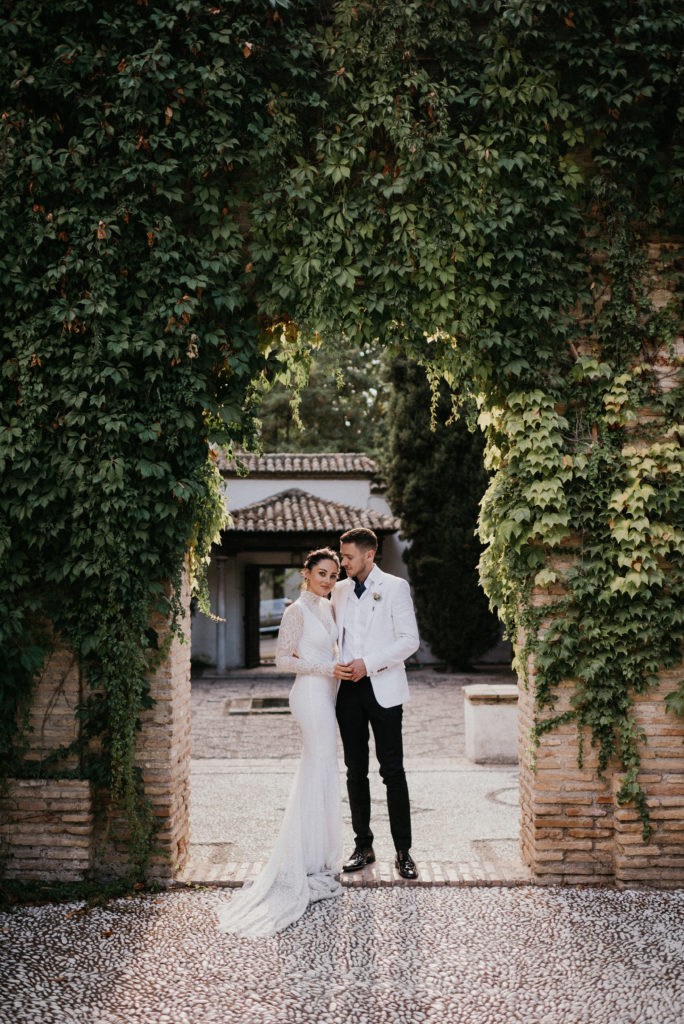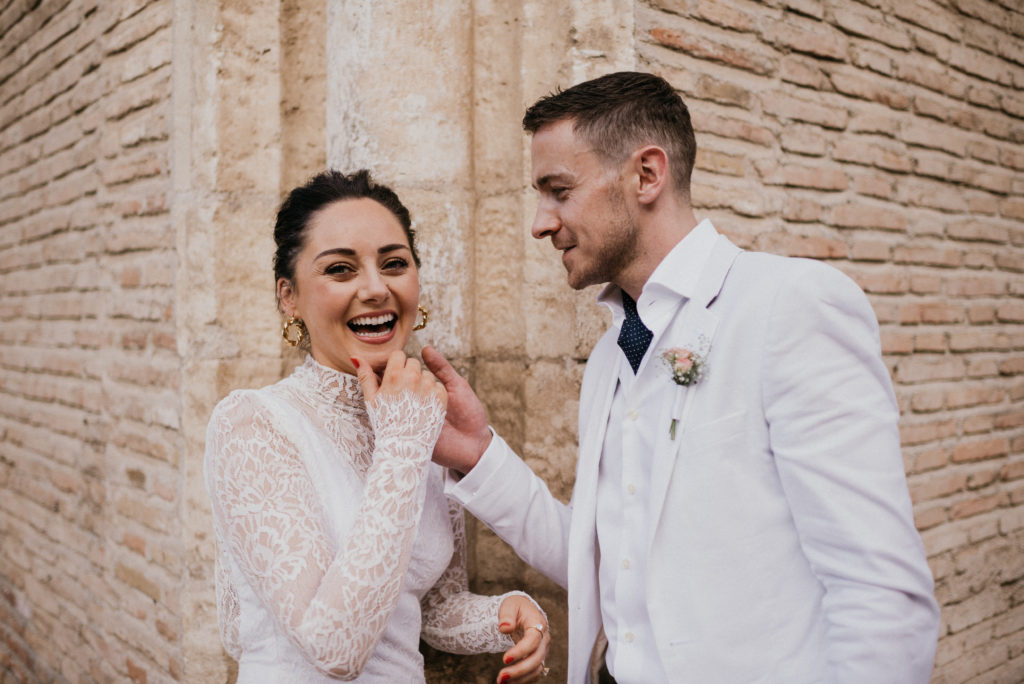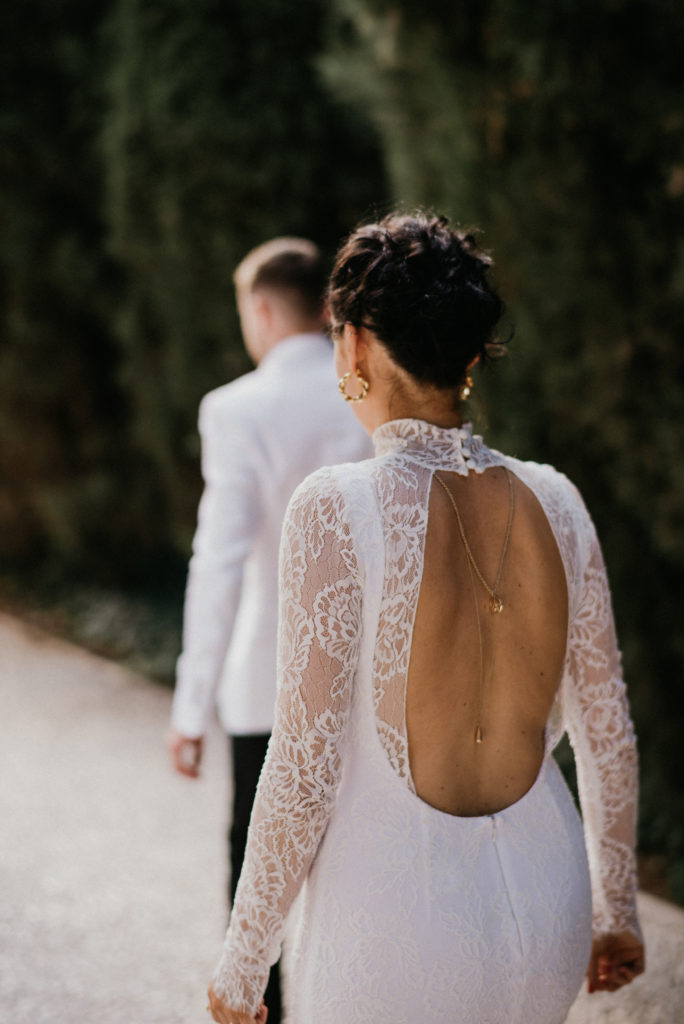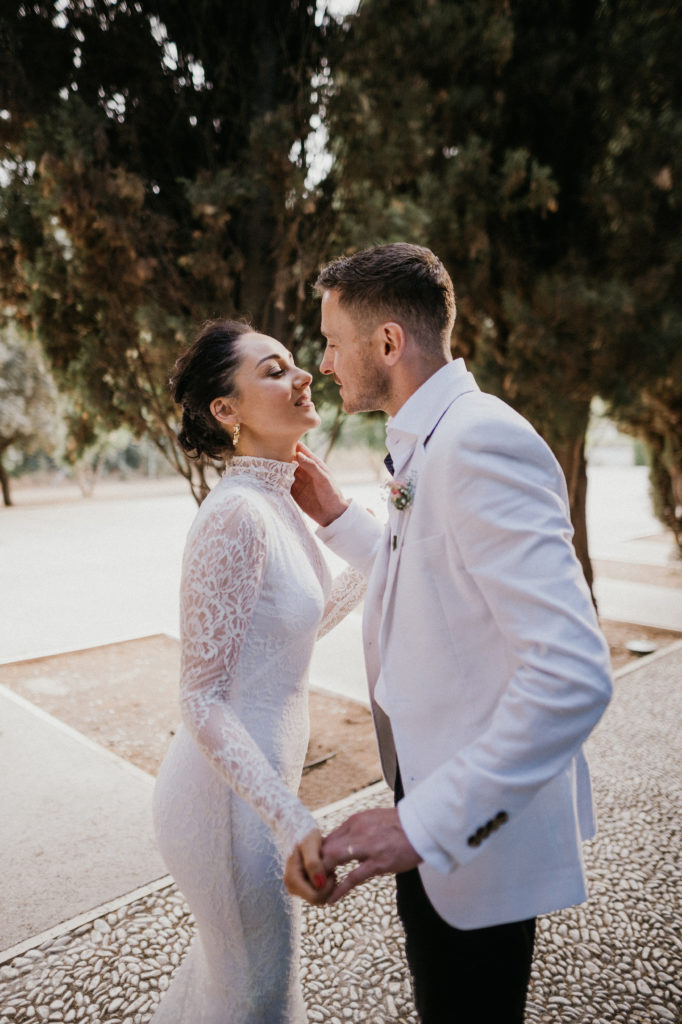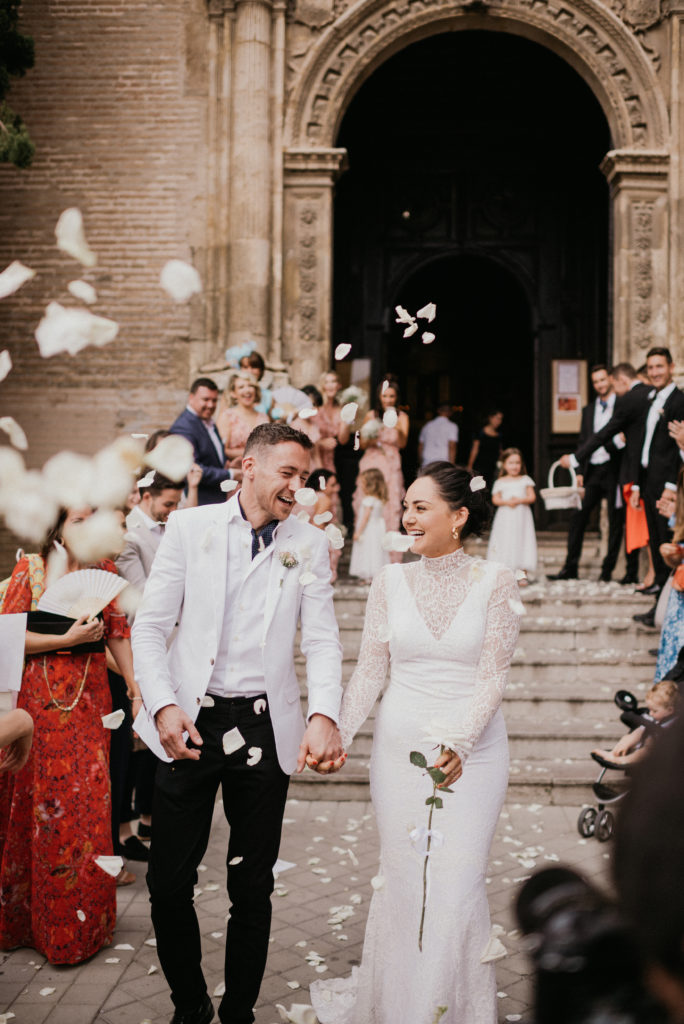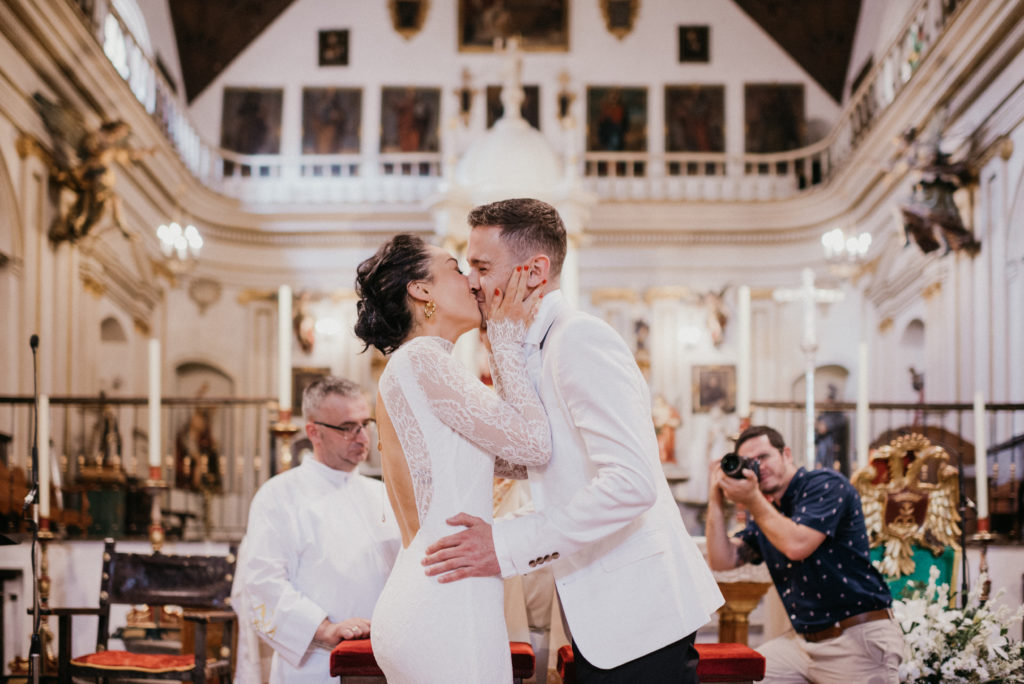 The Proposal
The couple dated for five years until she was 22 and then he moved to London and Audrey went to LA. They were so young and wanted to experience different things. Audrey and Jack always stayed in contact for birthdays and Christmases for the next five years until Jack called her one weekday afternoon and asked her to be his date for his 30th birthday party back home in Dublin. She said yes, he then moved home to Dublin. The couple moved to LA together for three years and on a trip home in May 2017, he got down on one knee and asked Audrey to marry him on Brittas Bay beach. It was perfect!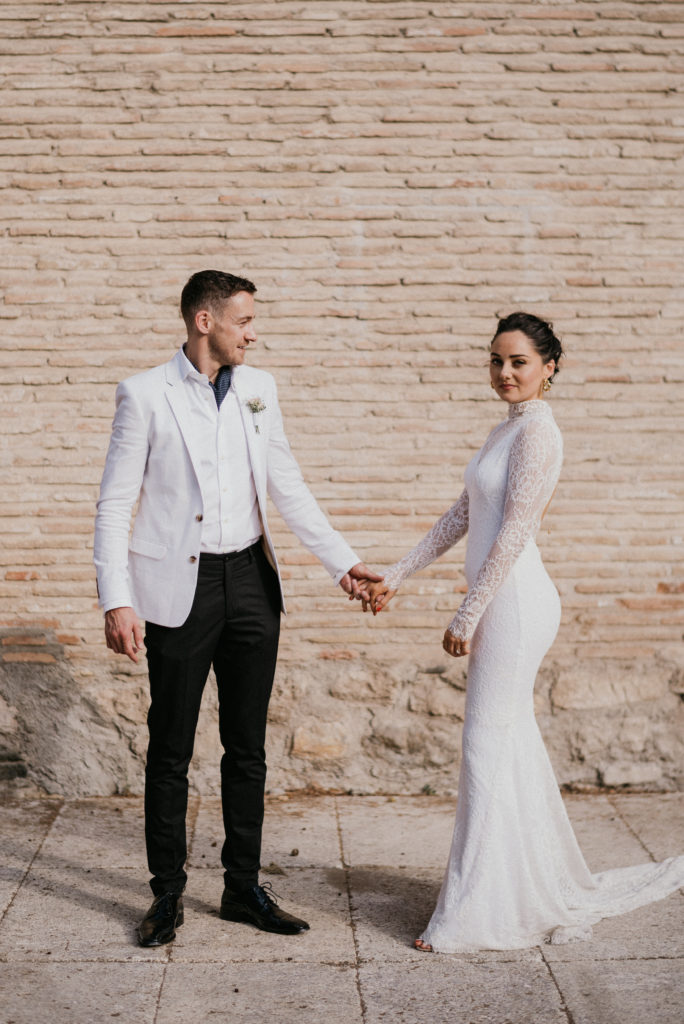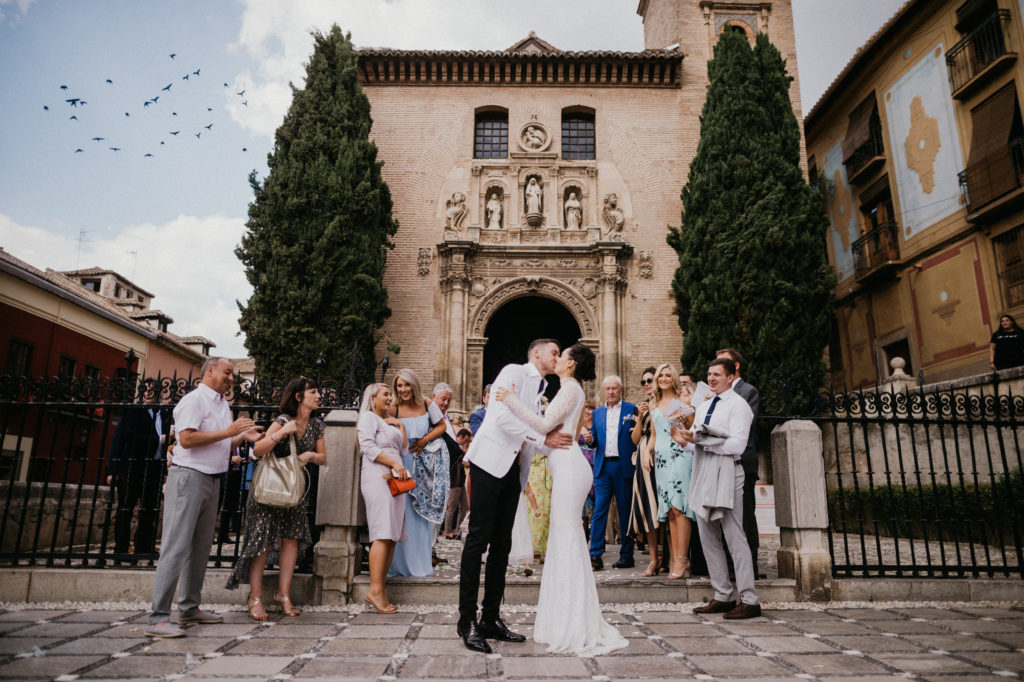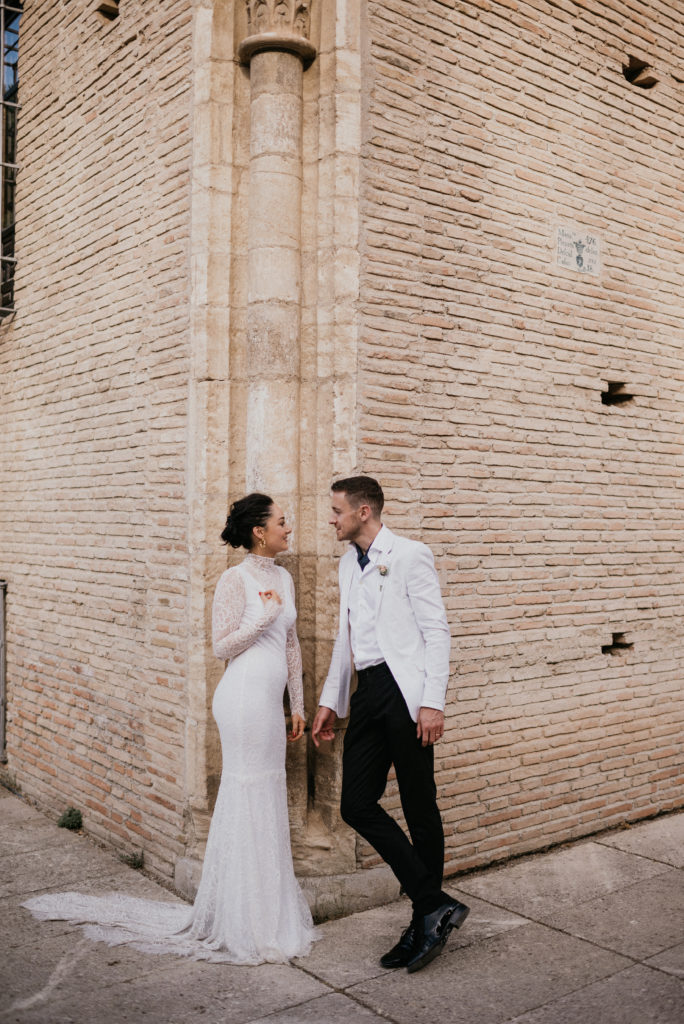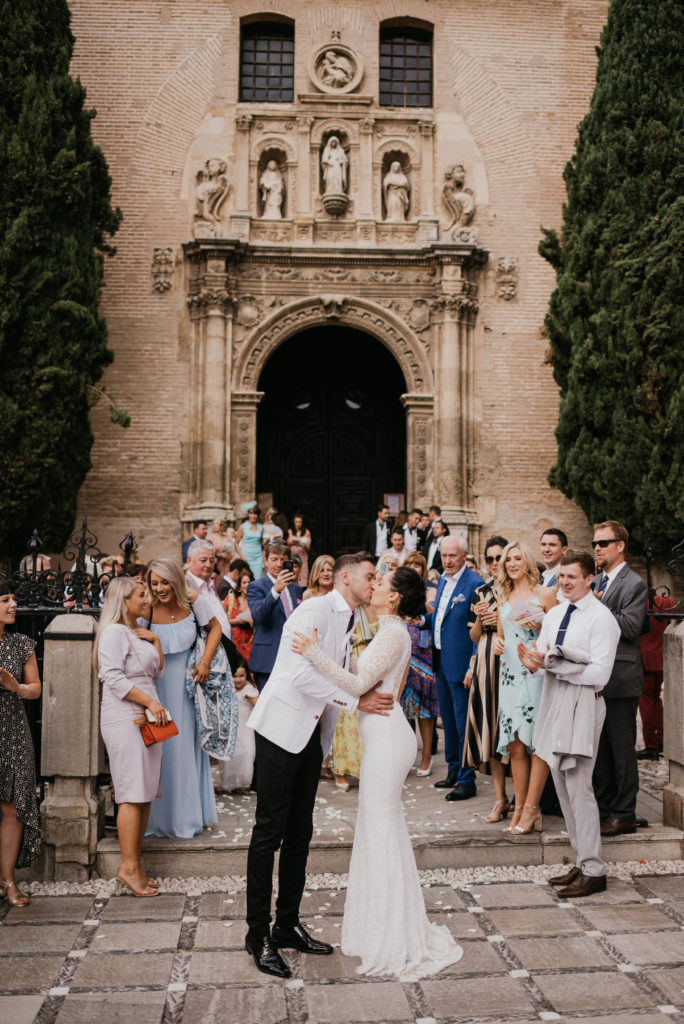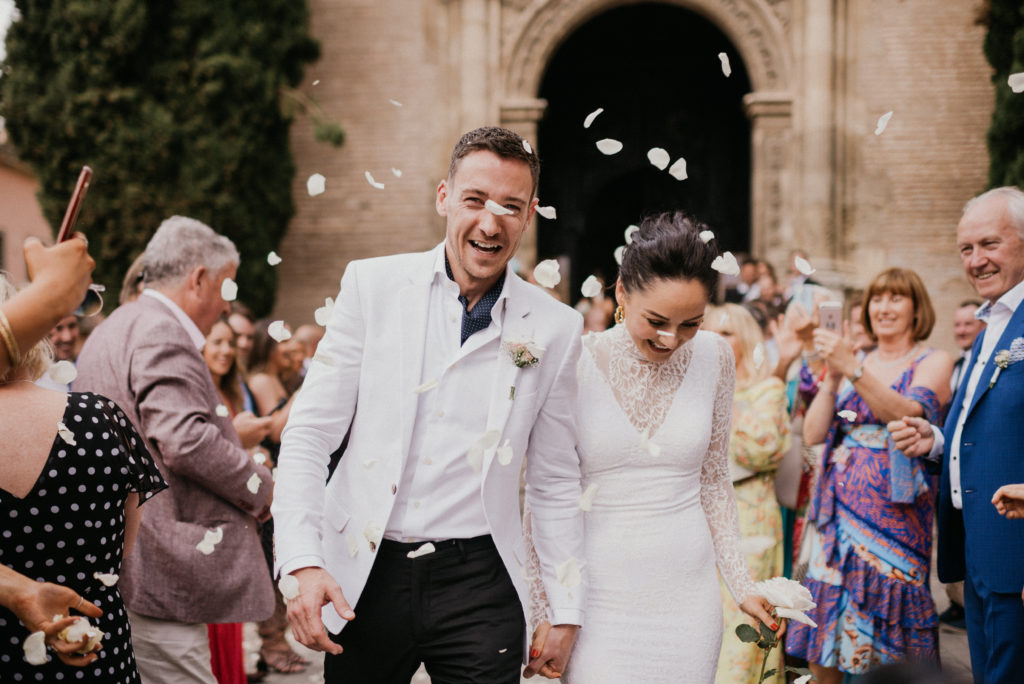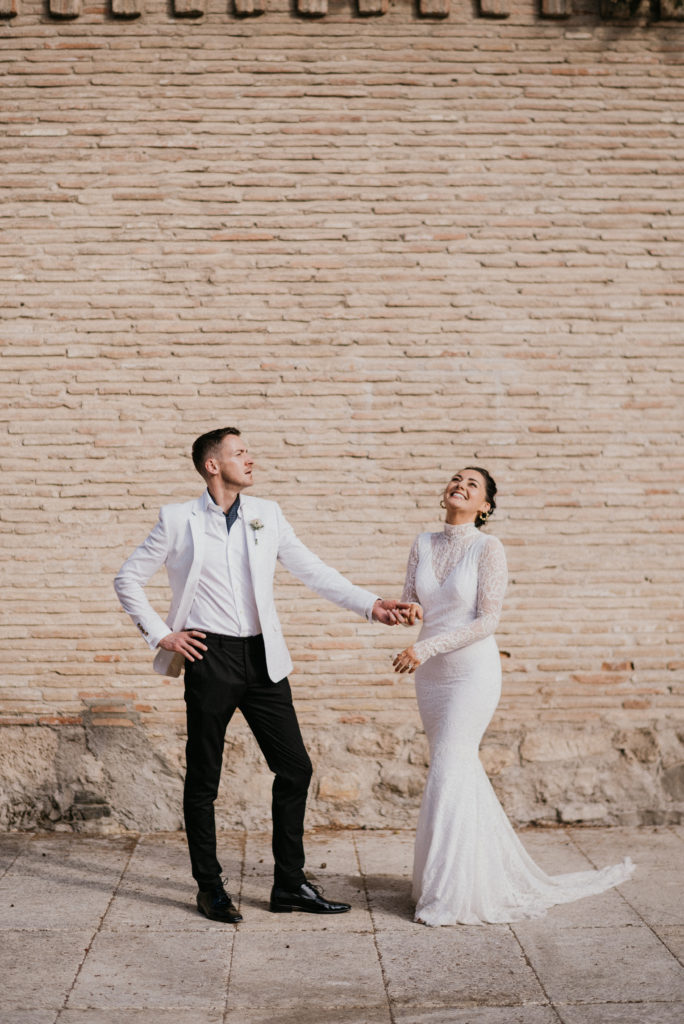 The Dress
The bride got her dress in The Wedding Club in South Kensington London from a Los Angeles designer Katy May. However, she knew wanted to design part of her wedding dress to make it her own so she asked the designer to send some extra lace so Audrey could design and custom-make what she wanted. They added the lace to the top part of the dress and made it into a high neck with buttons on the back. They also added lace to the sides of the back of the dress to put the bride's own stamp on it. The alterations team in The Wedding Club were amazing at bringing Audrey's design to life.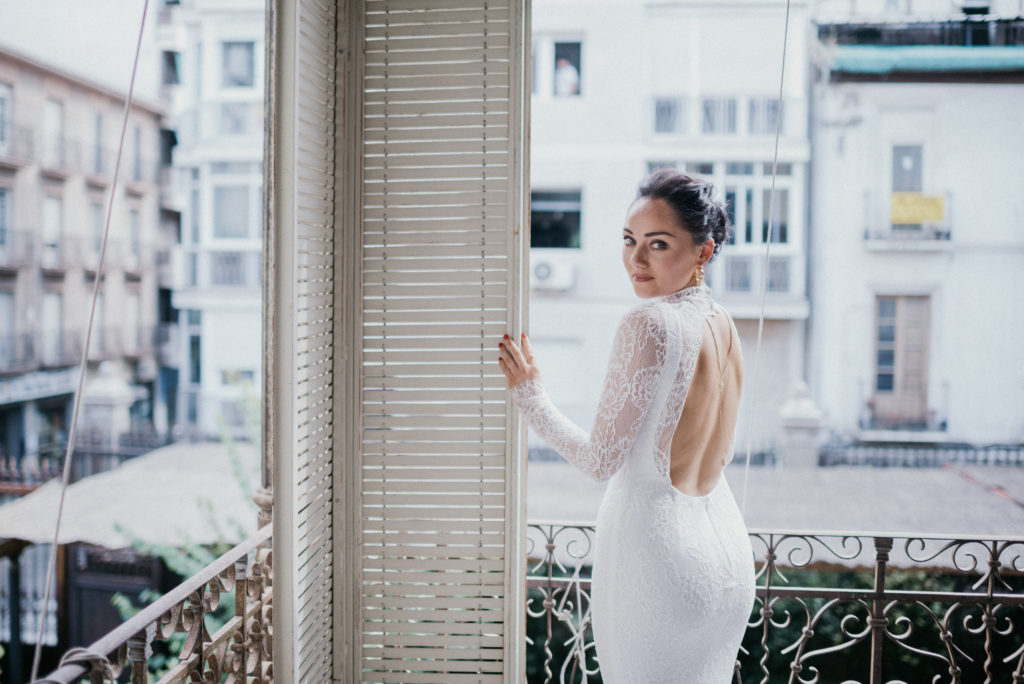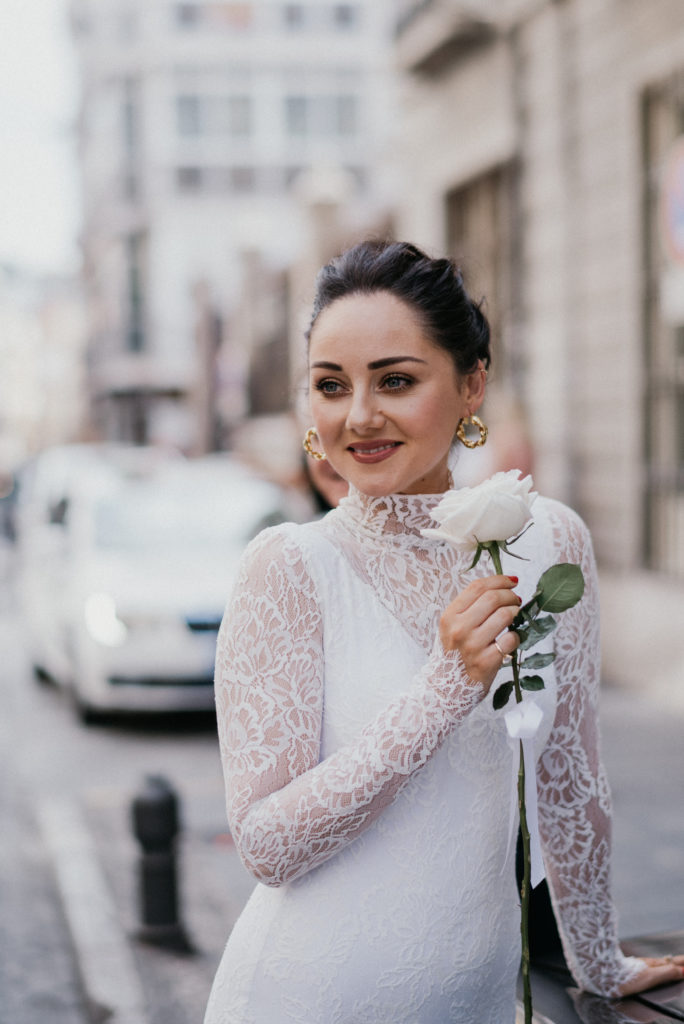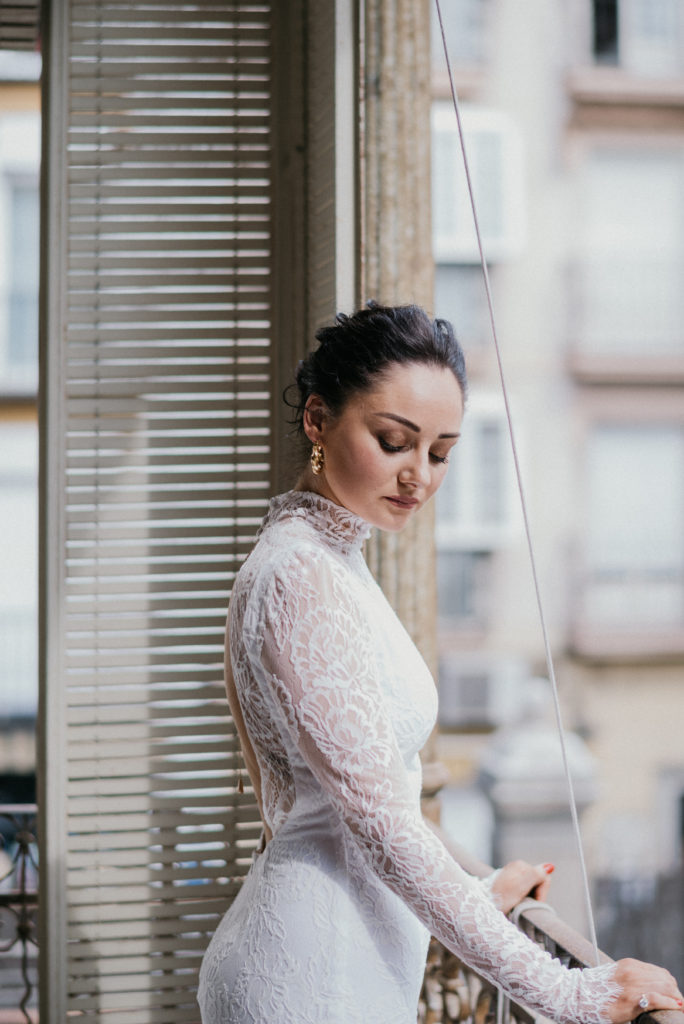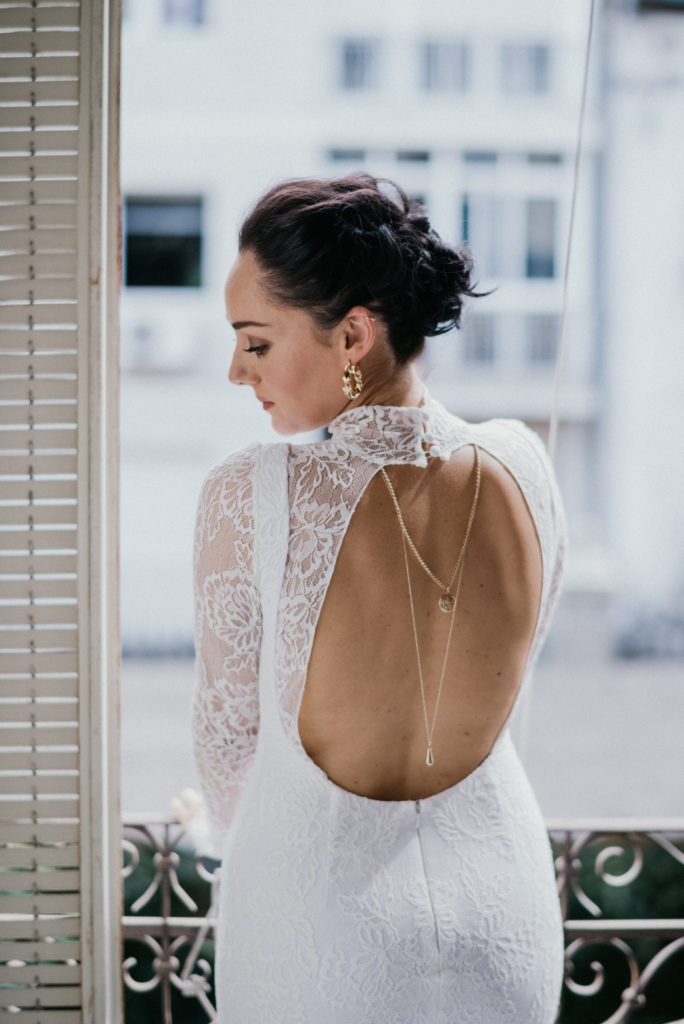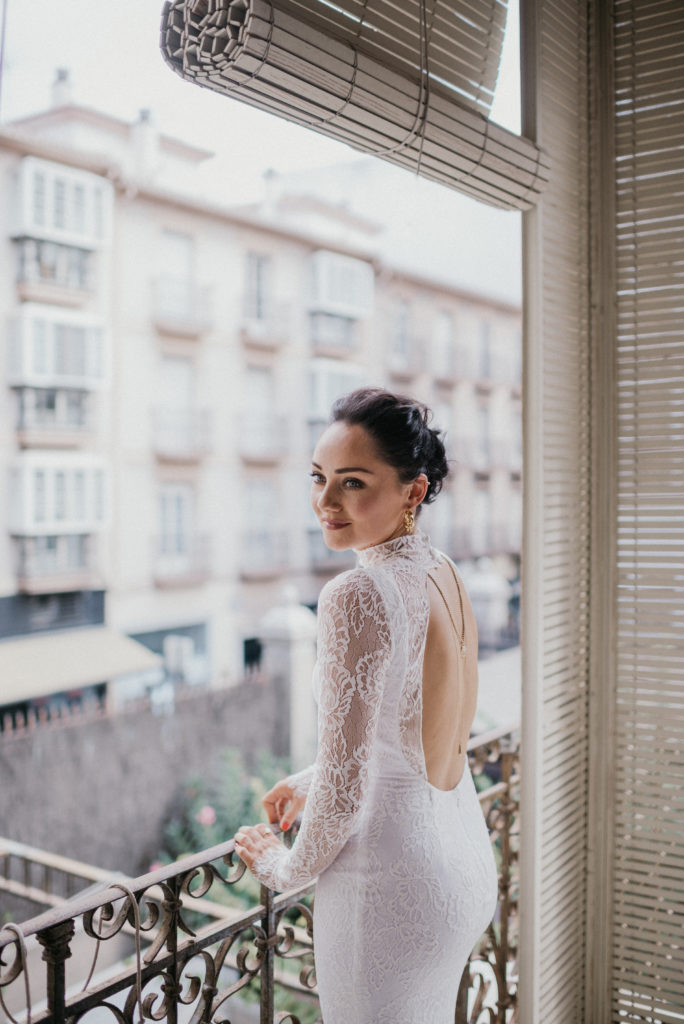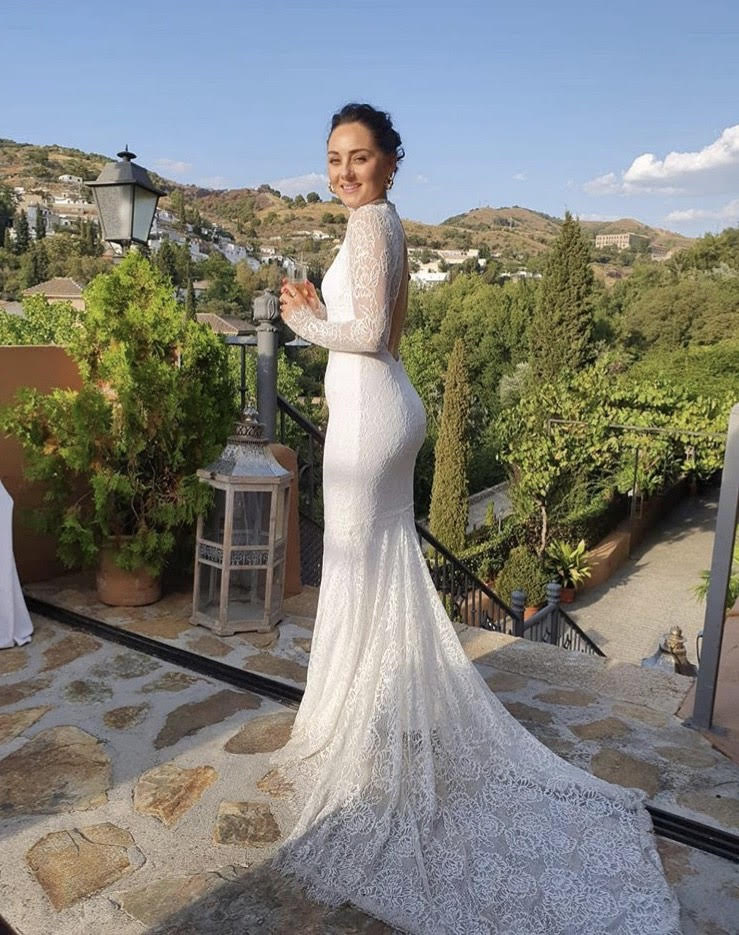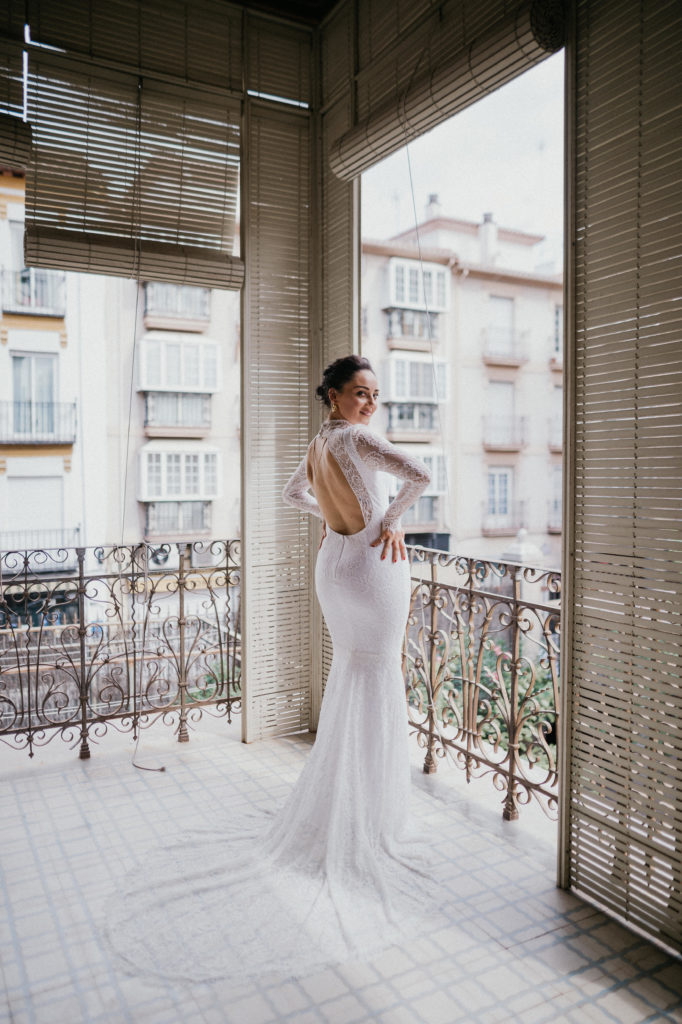 The Venue
The bride and groom got married in their favourite city in the world, Granada, which was introduced to them by their special friend Ellie. It's such a beautiful, cultural and artistic city with so much to do. Audrey and Jack still get lost every time they are there but love that every corner they turn is so different and beautiful!
The venue, Carmen De Los Chapiteles was our dream venue.
It sits above the city of Granada just below the Alhambra Palace and has the most beautiful pink blossom tree in the centre of the courtyard where they had their reception. The view during the day is beautiful, but at night the city and the Alhambra Palace light up and it really takes your breath away.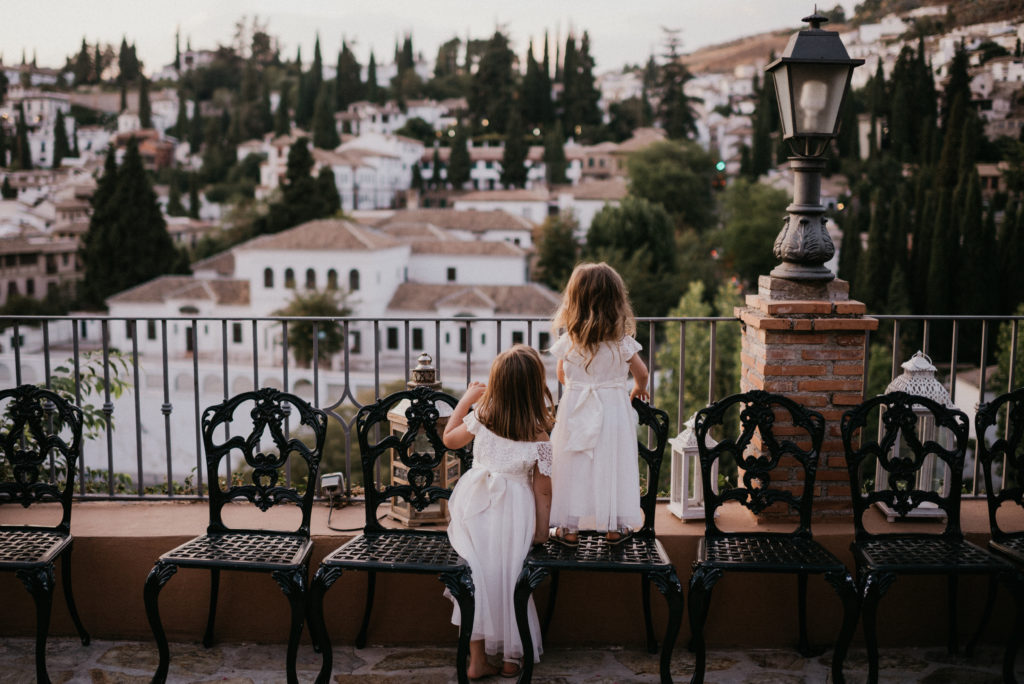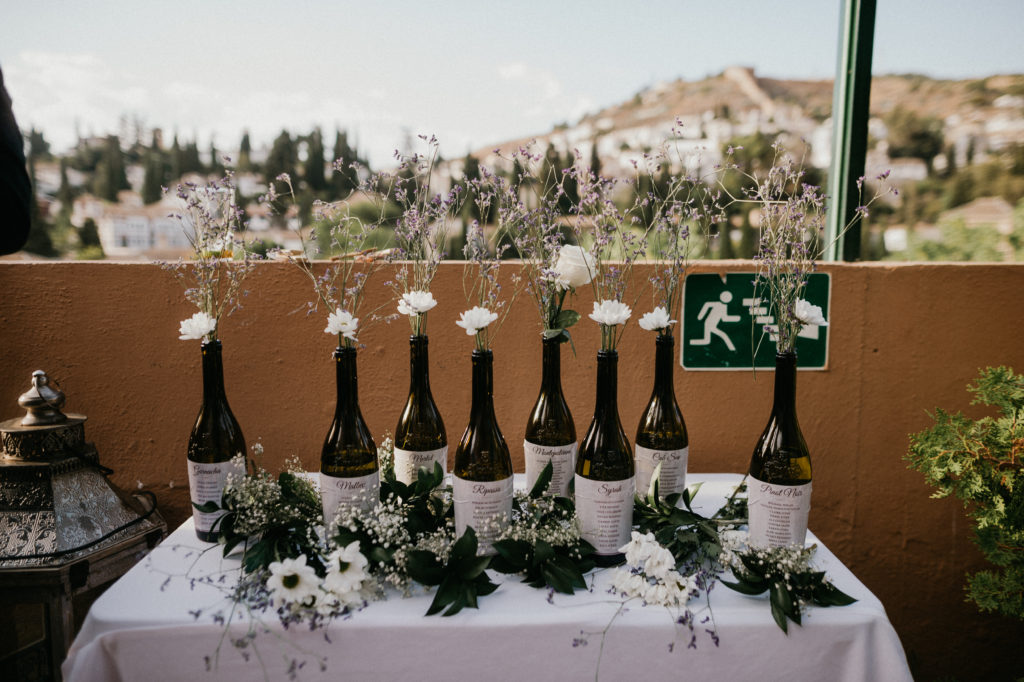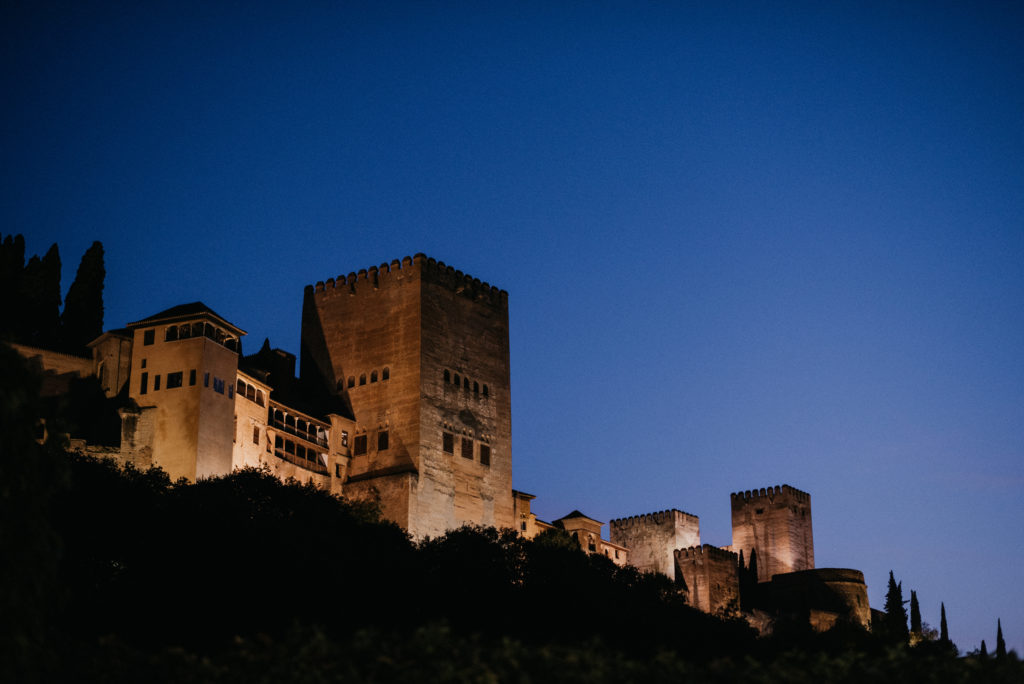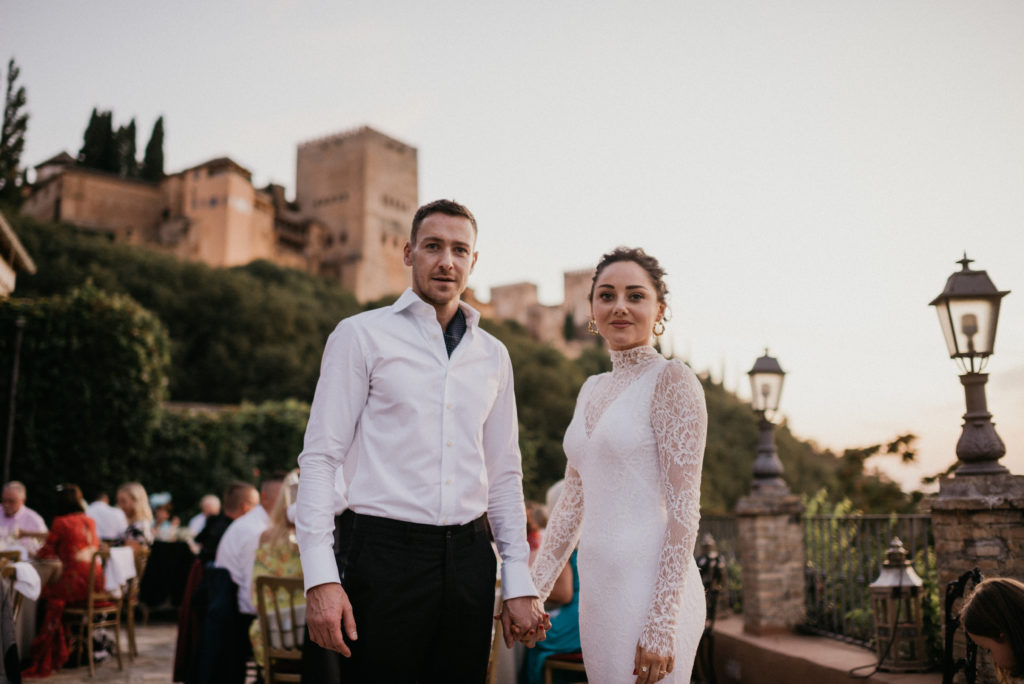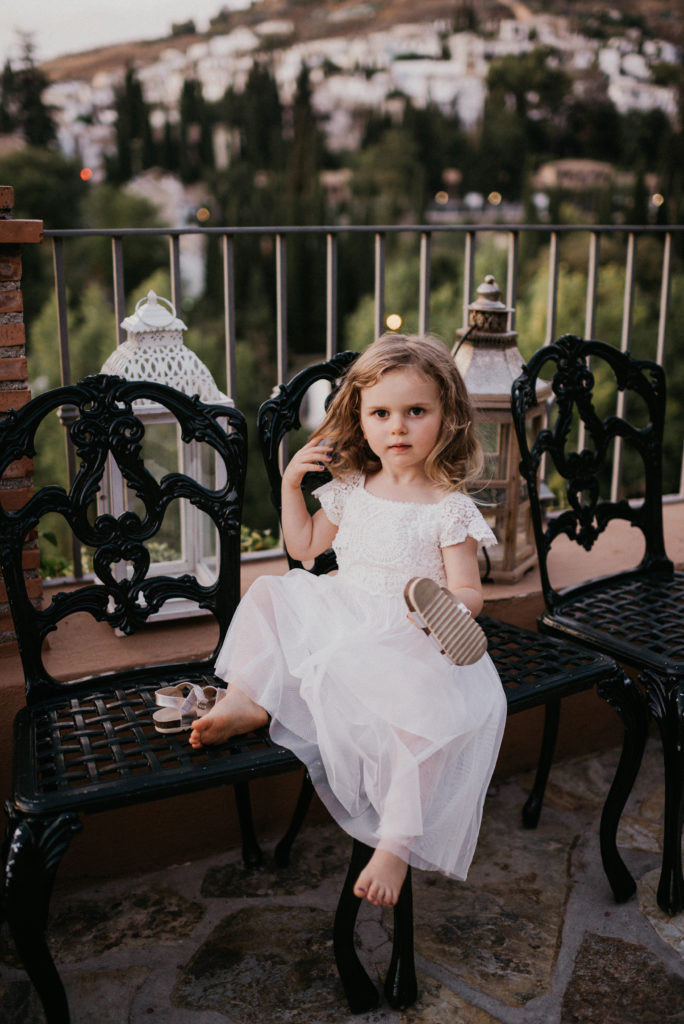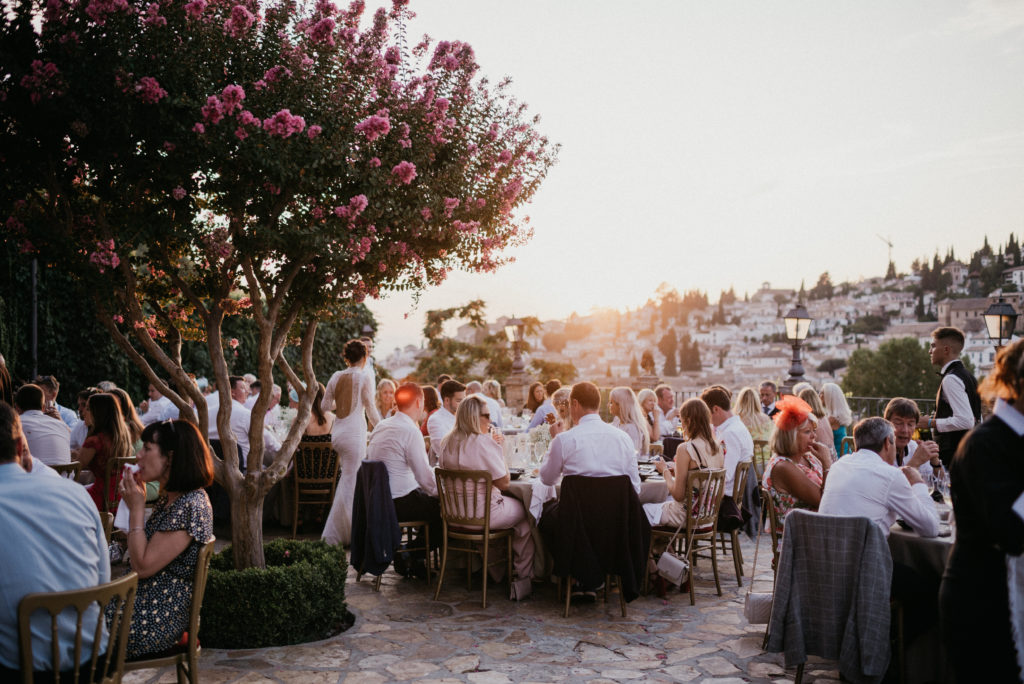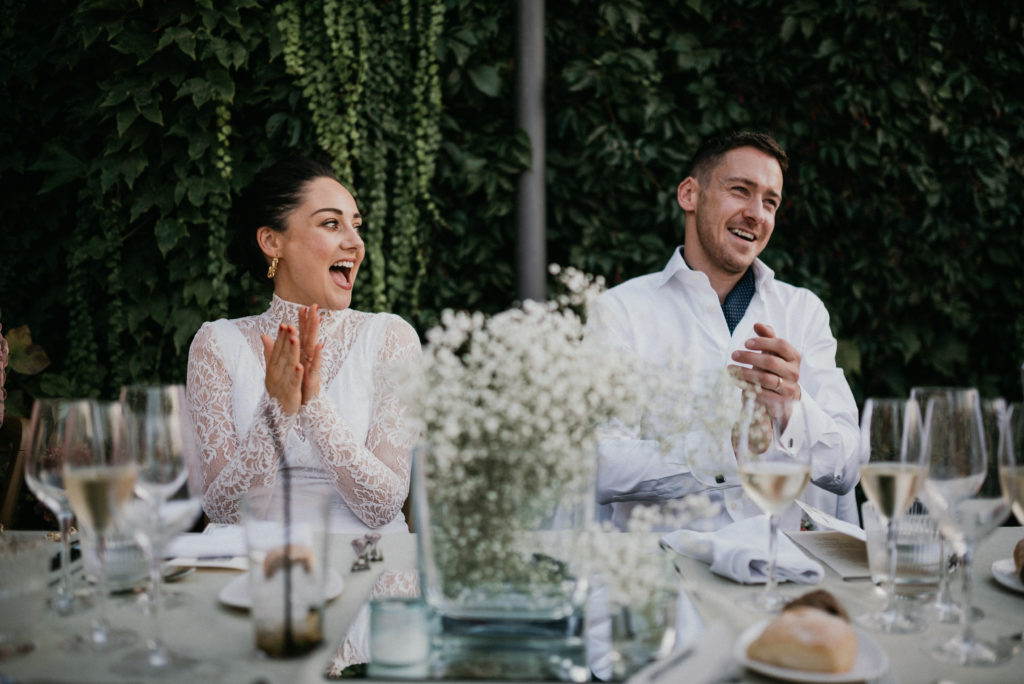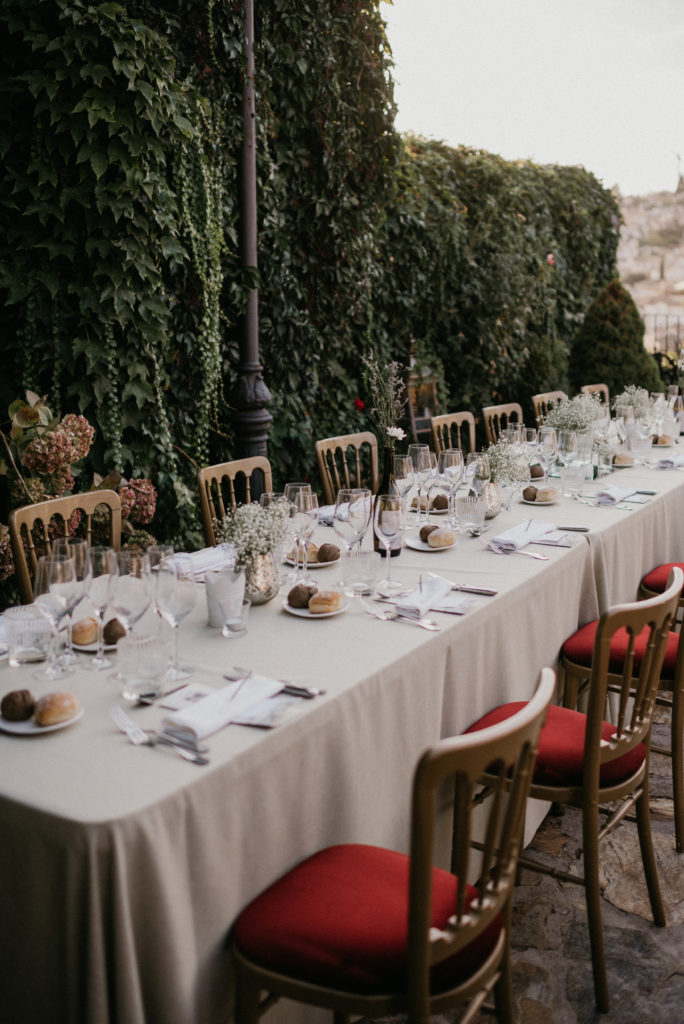 The Entertainment
Audrey and Jack knew they wanted to do something different for after dinner. Both having theatre and creative backgrounds they wanted to bring some cultural entertainment to the evening. After the meal, the party made their way inside to the dining room of the venue for a very special Granada flamenco show.
There is something so special about these Spanish dancers and singers, you can really feel the passion in their faces and performance.
After the flamenco show, it was time to get the party started on the dance floor. The couples first dance was Ed Sheran's song Perfect in Alli Sherlock's rendition. After about 30 seconds the saxophonist started echoing in the cave by the dancefloor and then the party really started with the drums and the DJ.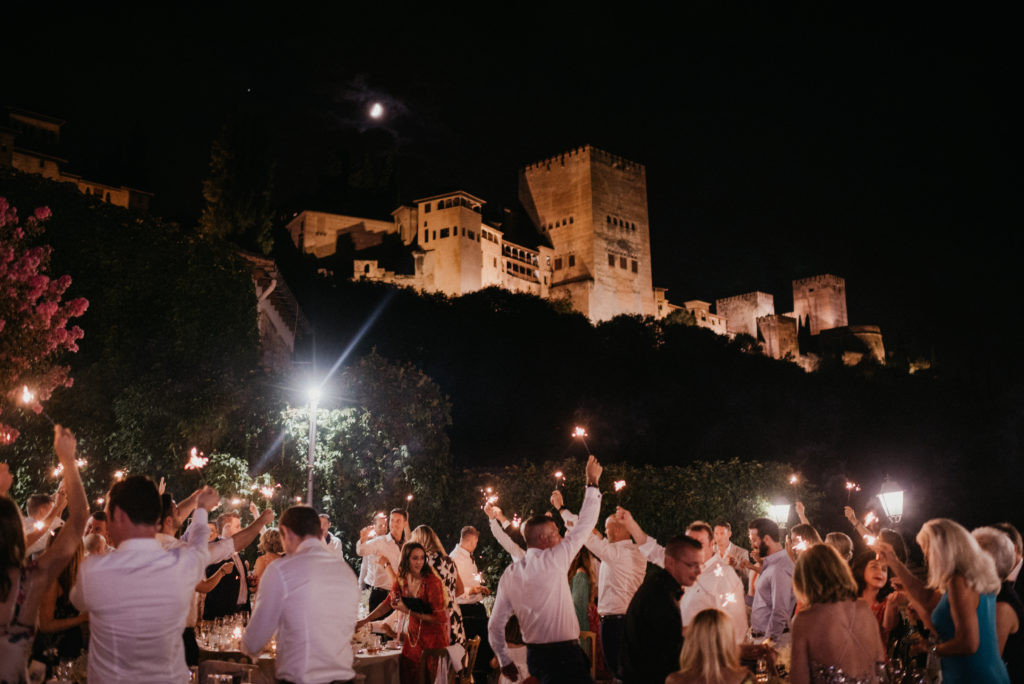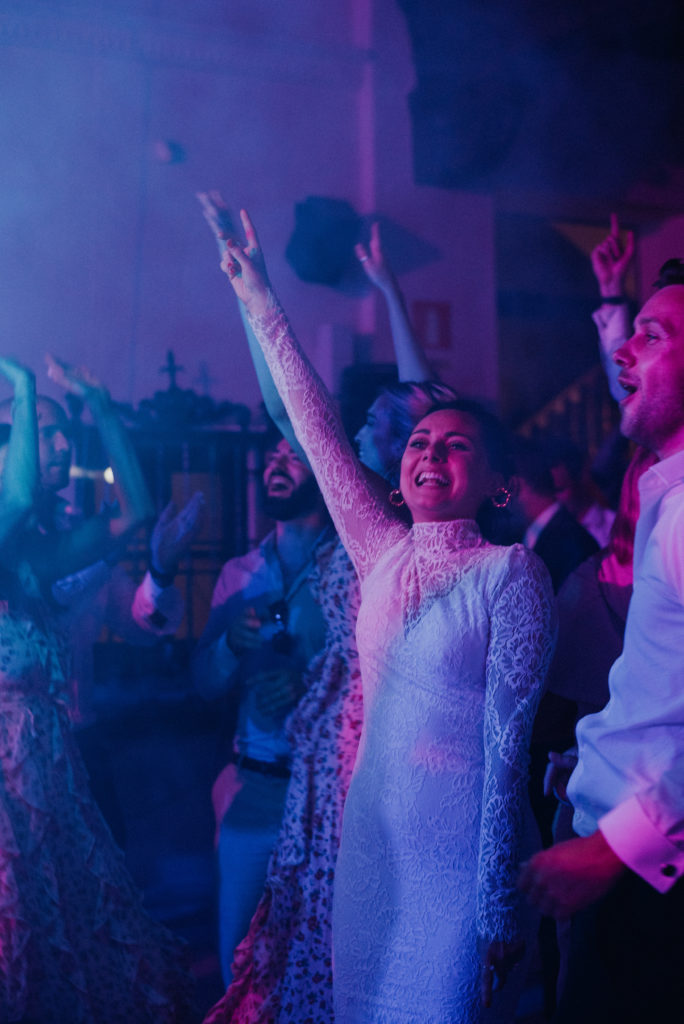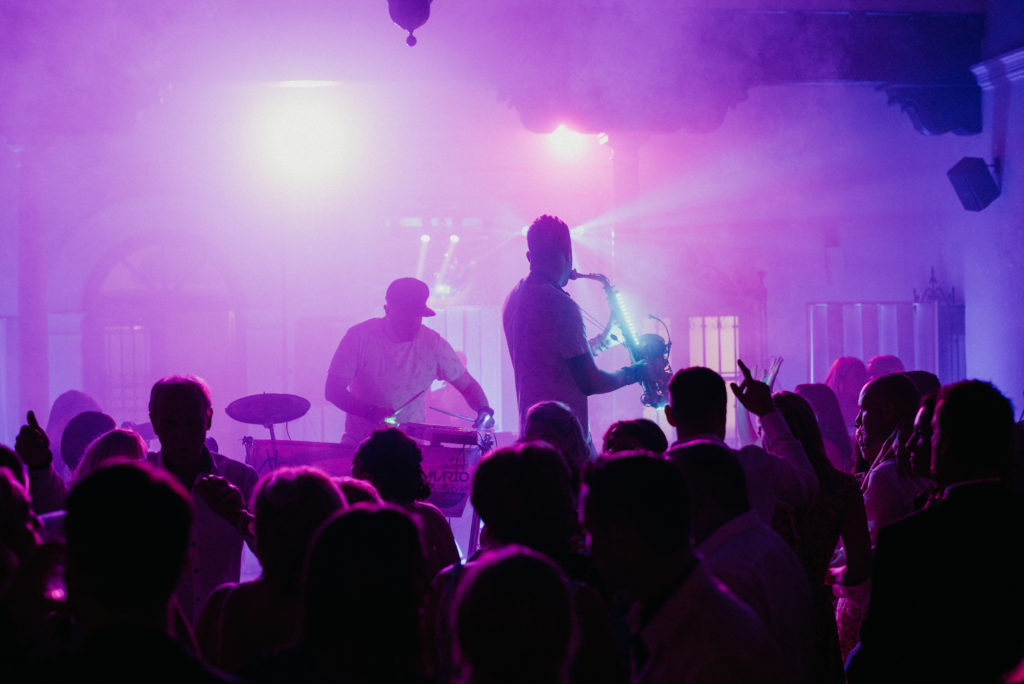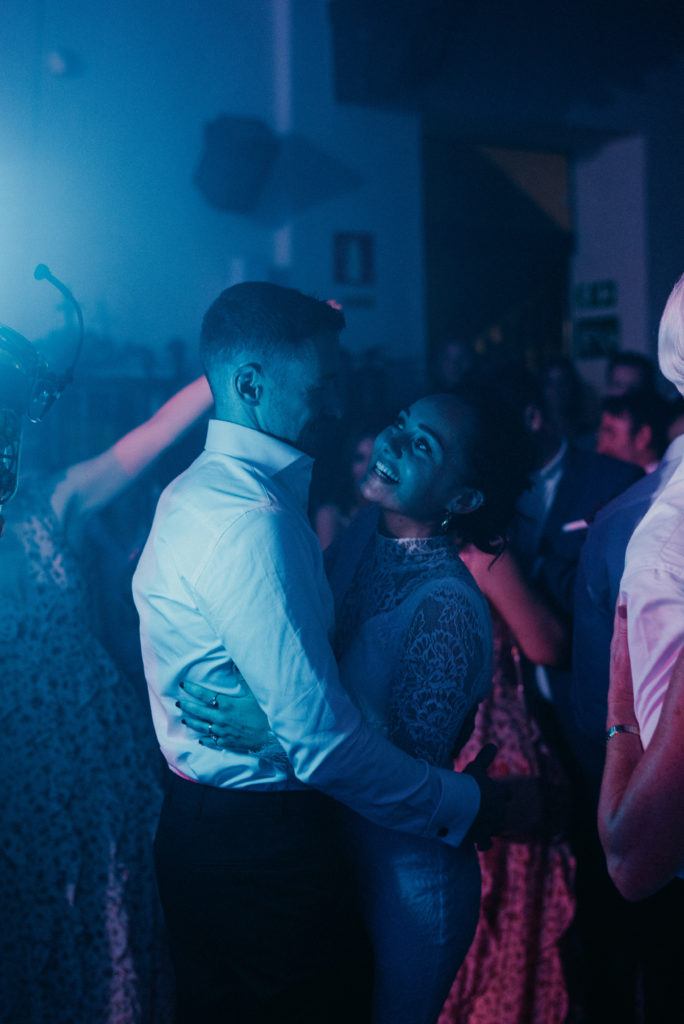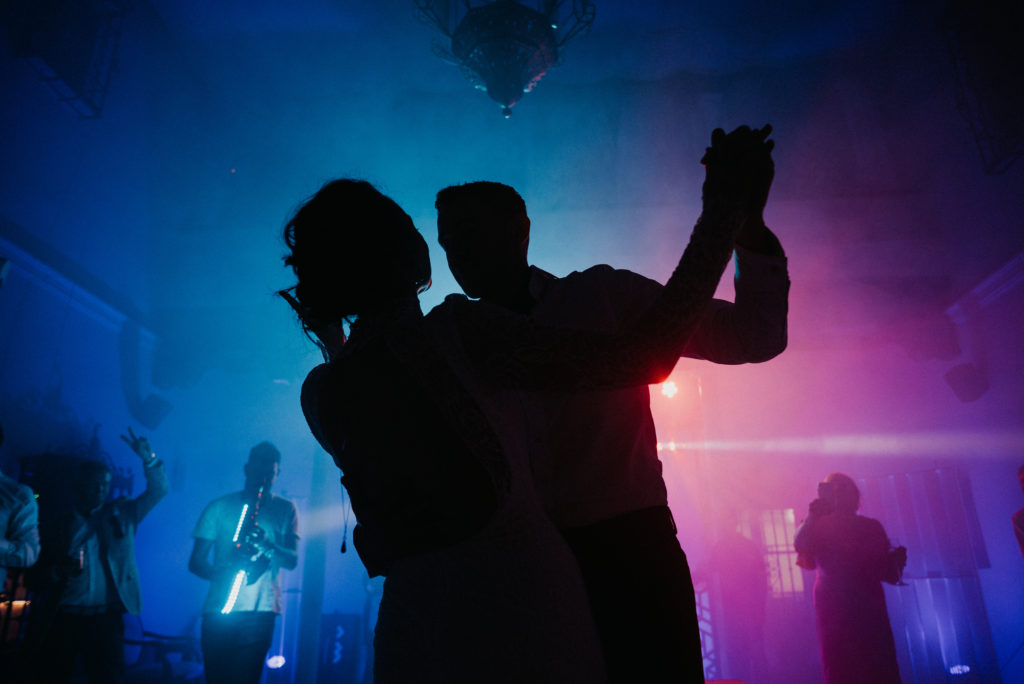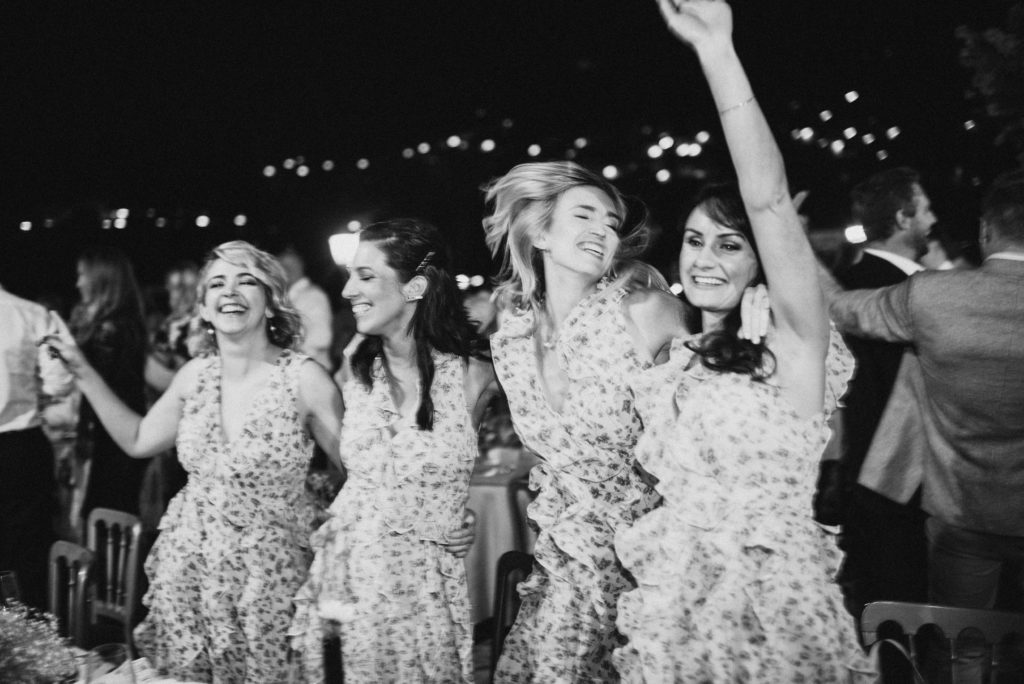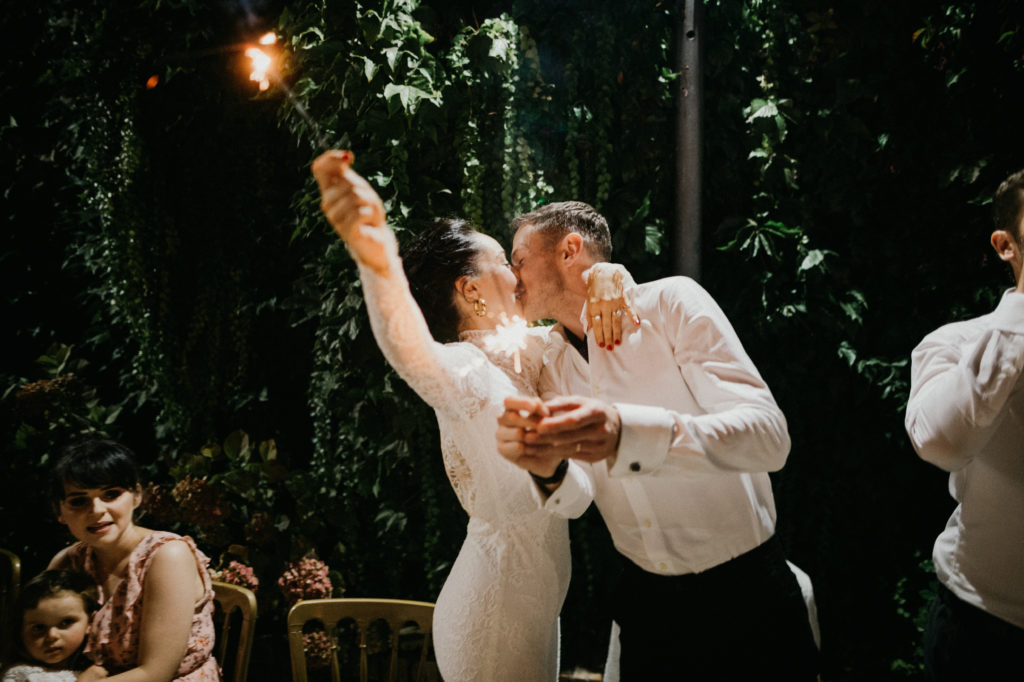 The Cake
The couple didn't have a cake as neither of them are cake eaters. They are chocolate lovers, so instead of cake, they found a chocolate maker in Granada that made Audrey and Jack three tiers of chocolate slabs: white chocolate with cranberries, milk chocolate with biscuit and plain dark chocolate. They could tell their guests were a bit confused when they saw the "cake" come out and Jack's Best Man Andrew asked the newlyweds to come and cut it. This was a bit of fun, instead of cutting the cake they used a mallet and smashed the chocolate together. The chocolate broke and it was served to all of the guests during the speeches.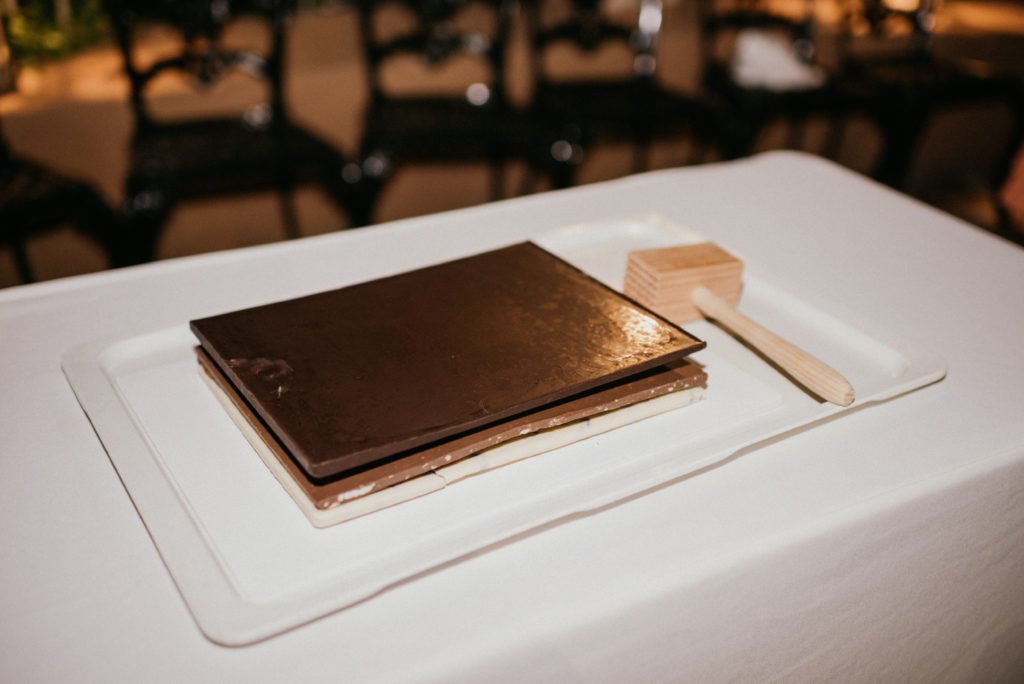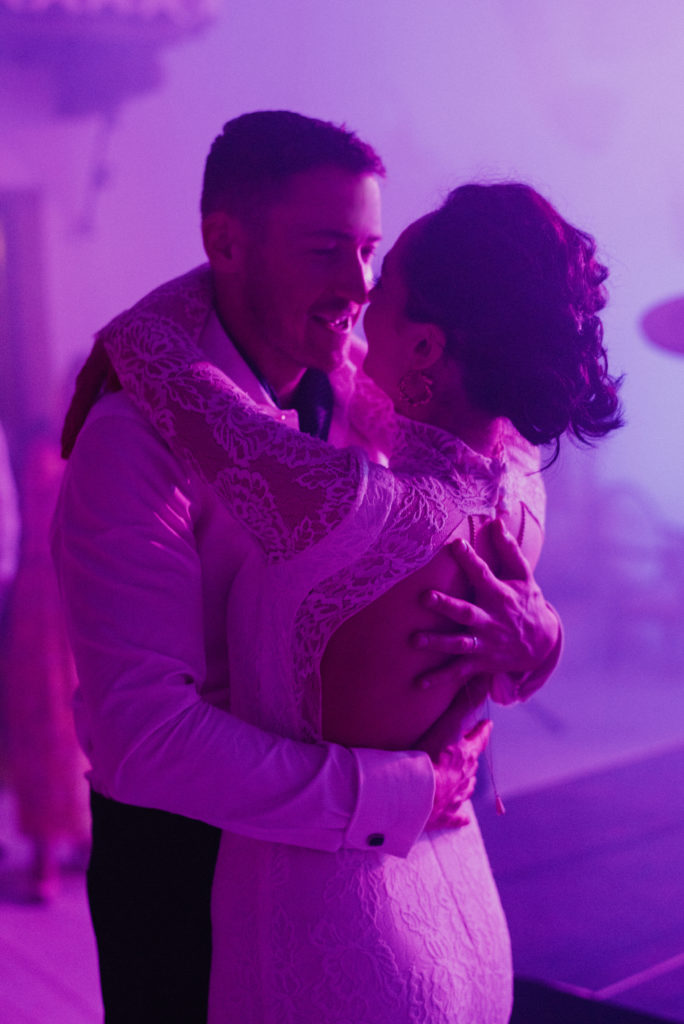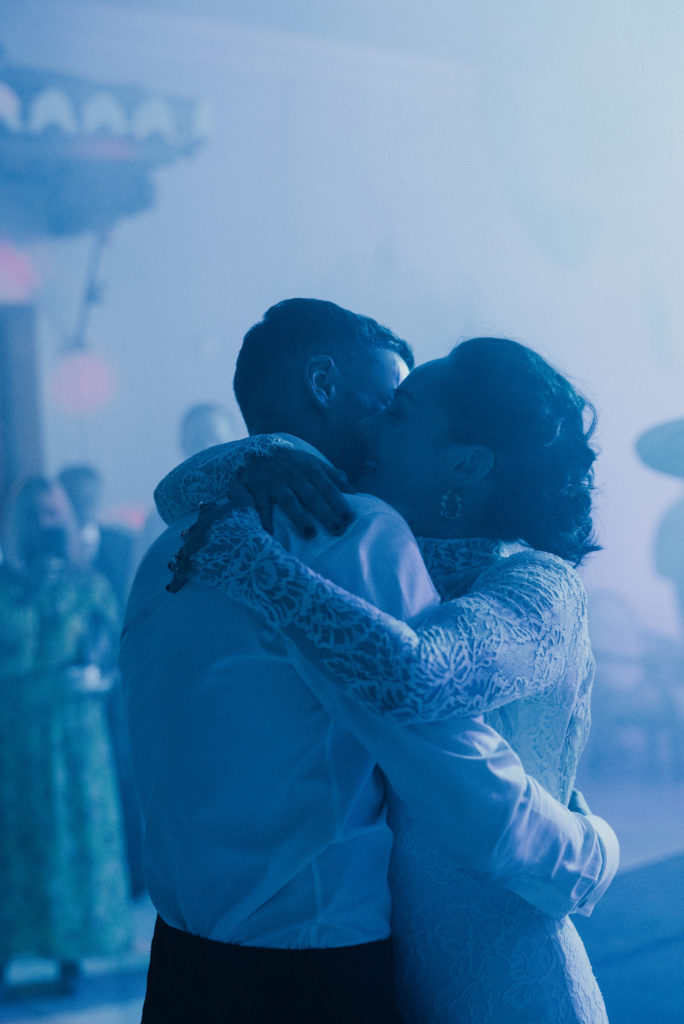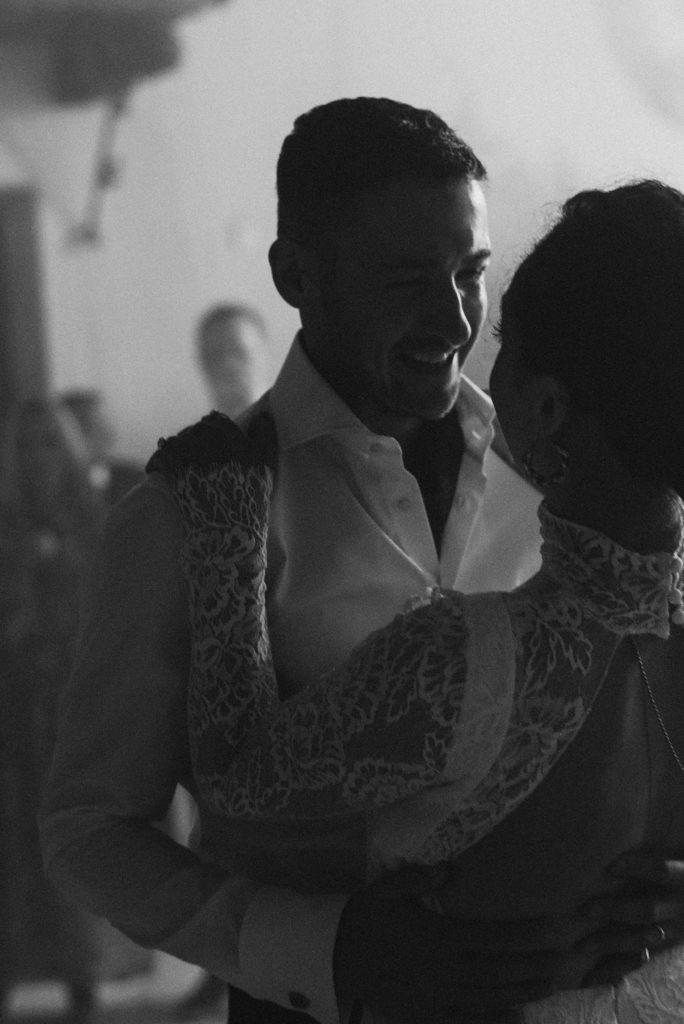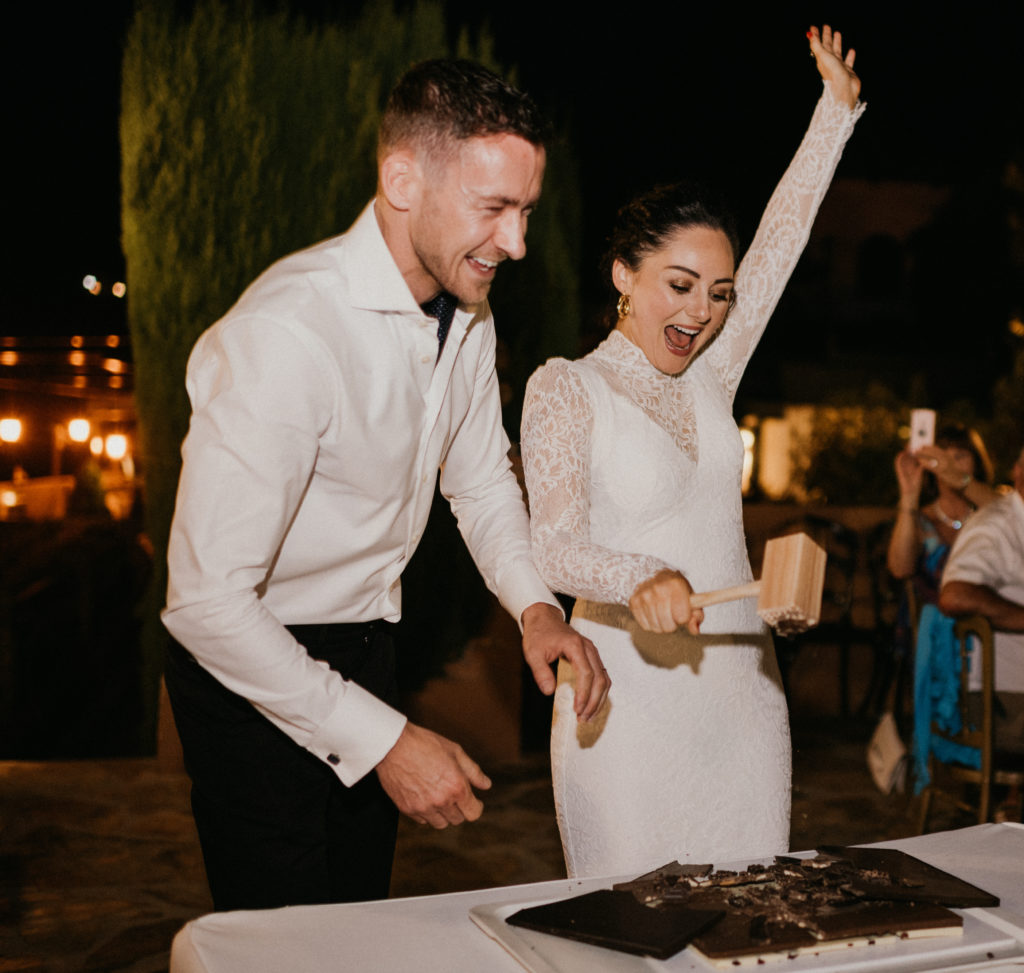 The Beauty Prep
Audrey is all about taking care of her skin and has Jack applying face cream or oil every night too. A few weeks before the wedding she got two micro dermabrasions done. She had had these done before a few years ago and remembered how soft and clean Her skin felt after them. Audrey didn't change her skin routine though, as the bride didn't want to try any new products. She has quite sensitive skin, so thought it was best to stick to what she liked and what her skin is used to.
I did my own hair and make-up on the day. I don't particularly like other people doing my make-up, and I really enjoy doing it myself. I guess being an artist I like to have a brush in my hand when I can!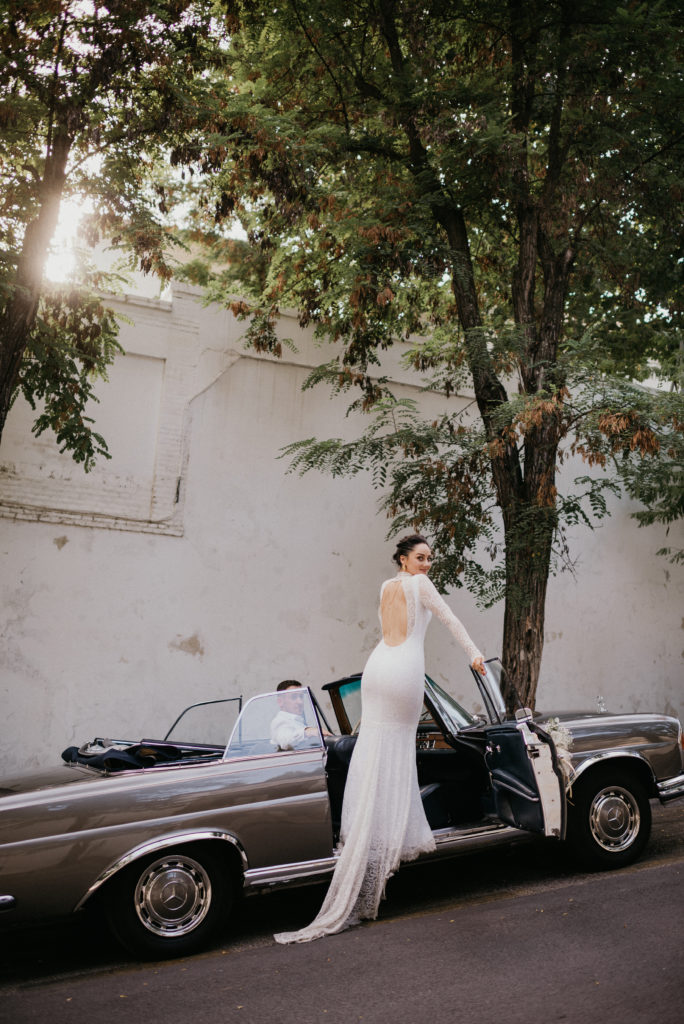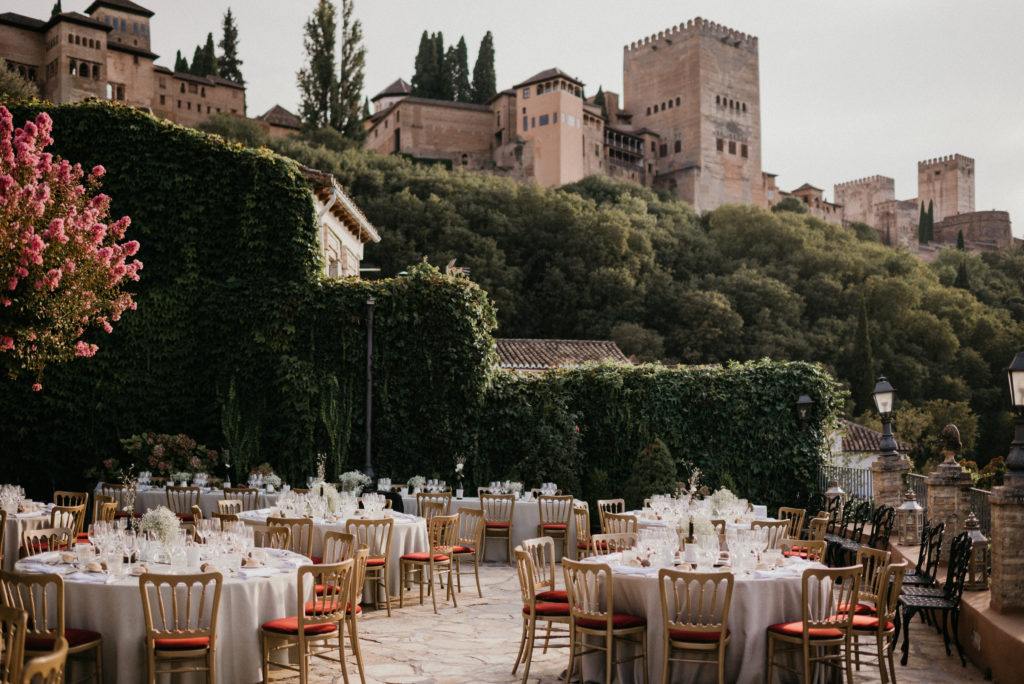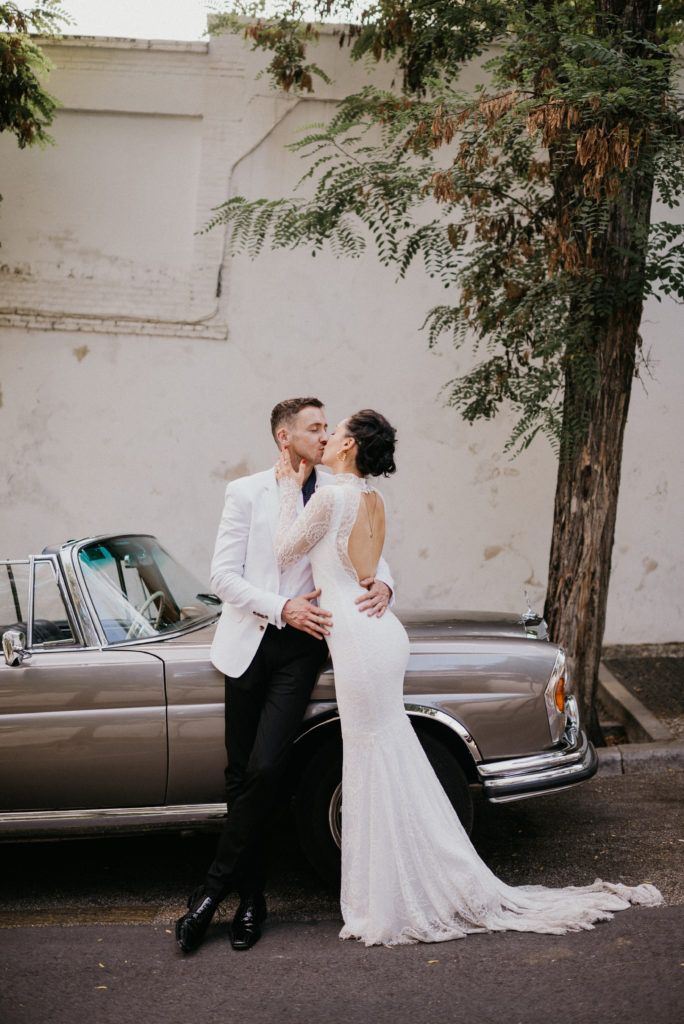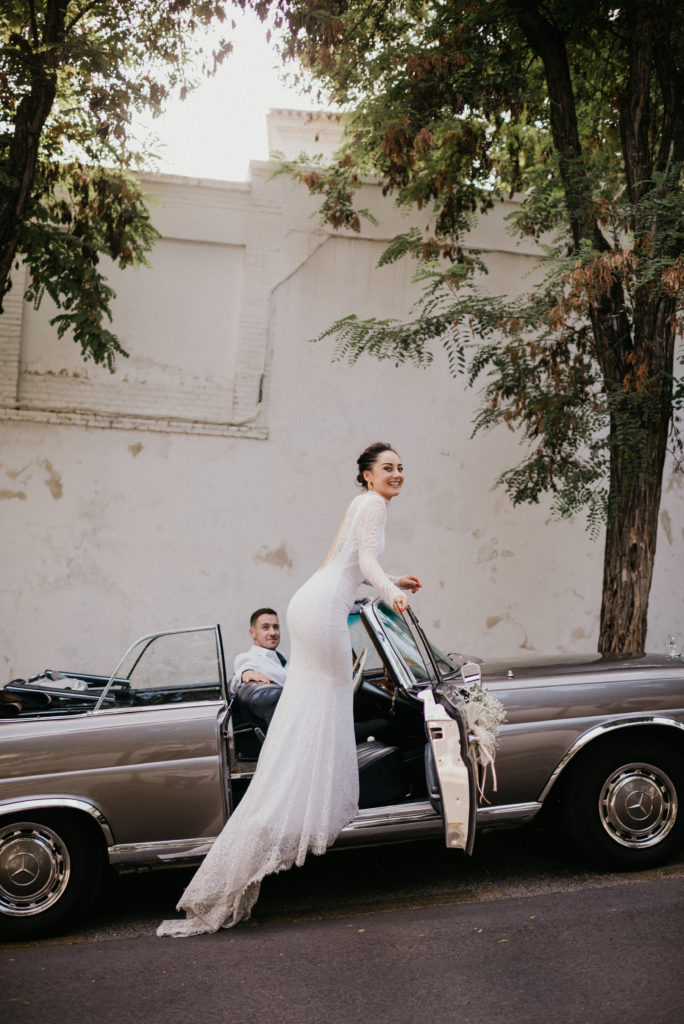 The Scent
Last year when the couple went to Granada for the first time, Audrey bought a little glass bottle of perfume in a Moroccan stall at one of the markets. She fell in love with the scent and so did Jack.
He said it smelt so like my natural scent, which I loved.
It didn't have a name, but Audrey knew this would be sent she wore on her wedding day. She saved it and only wore it a few times before their wedding day.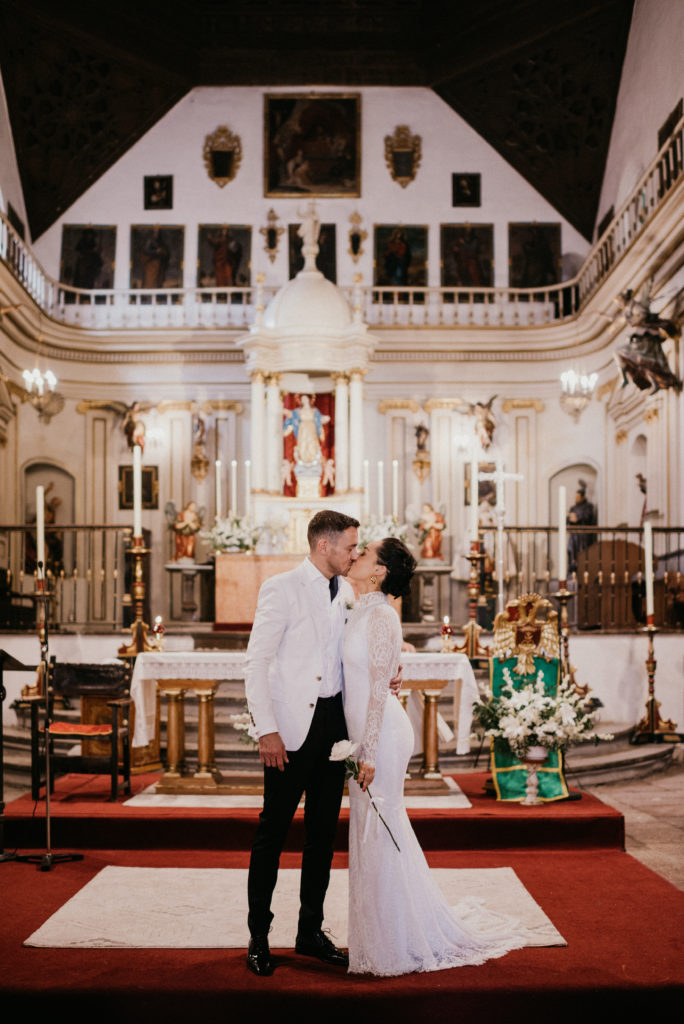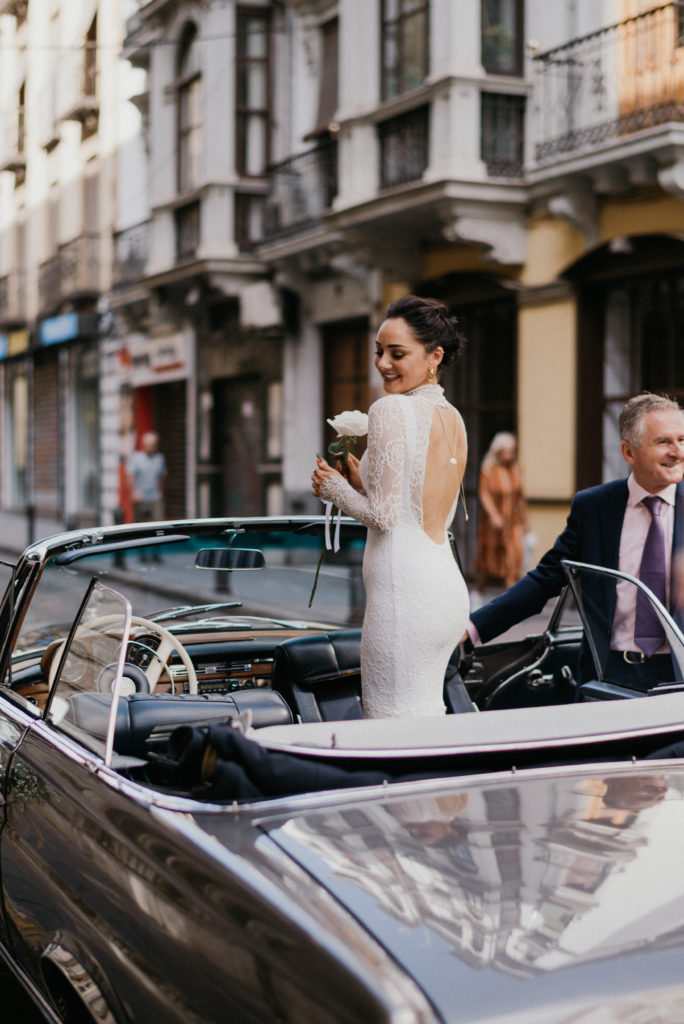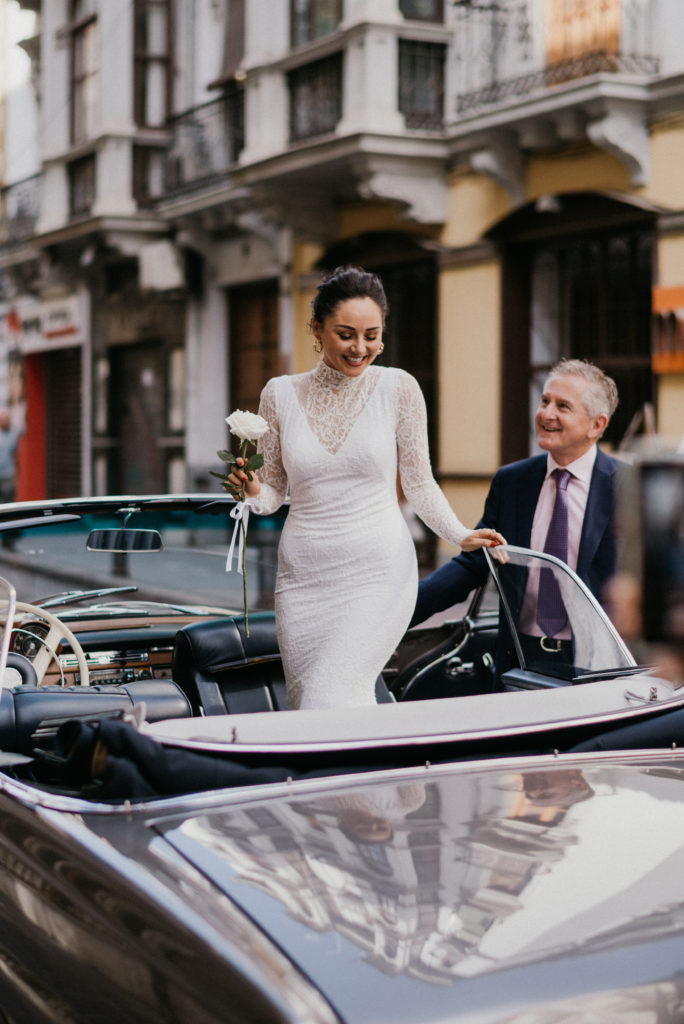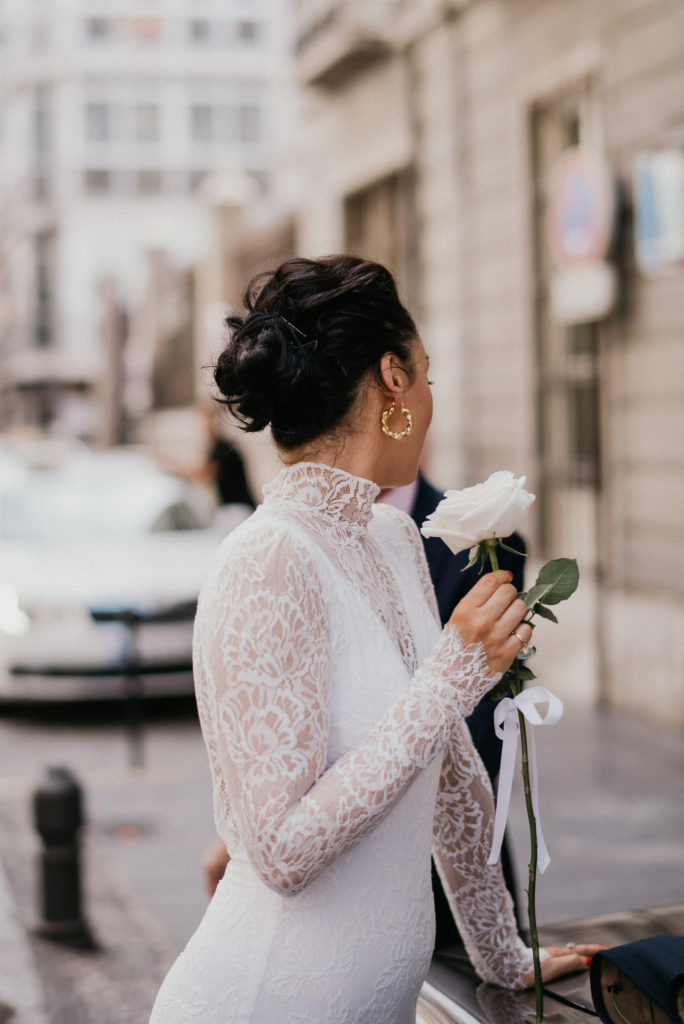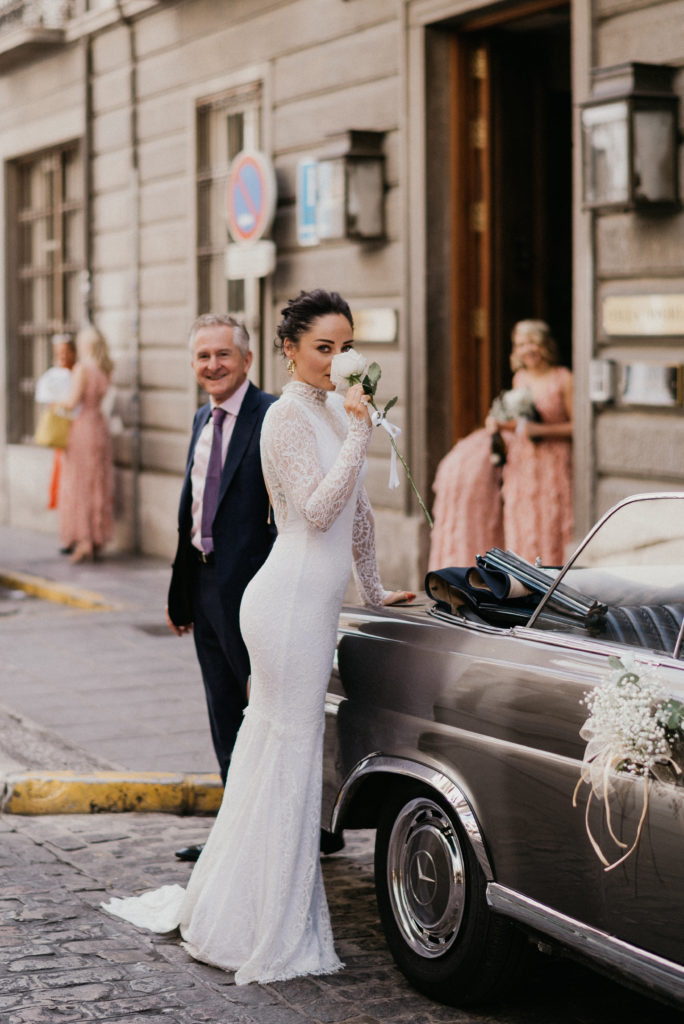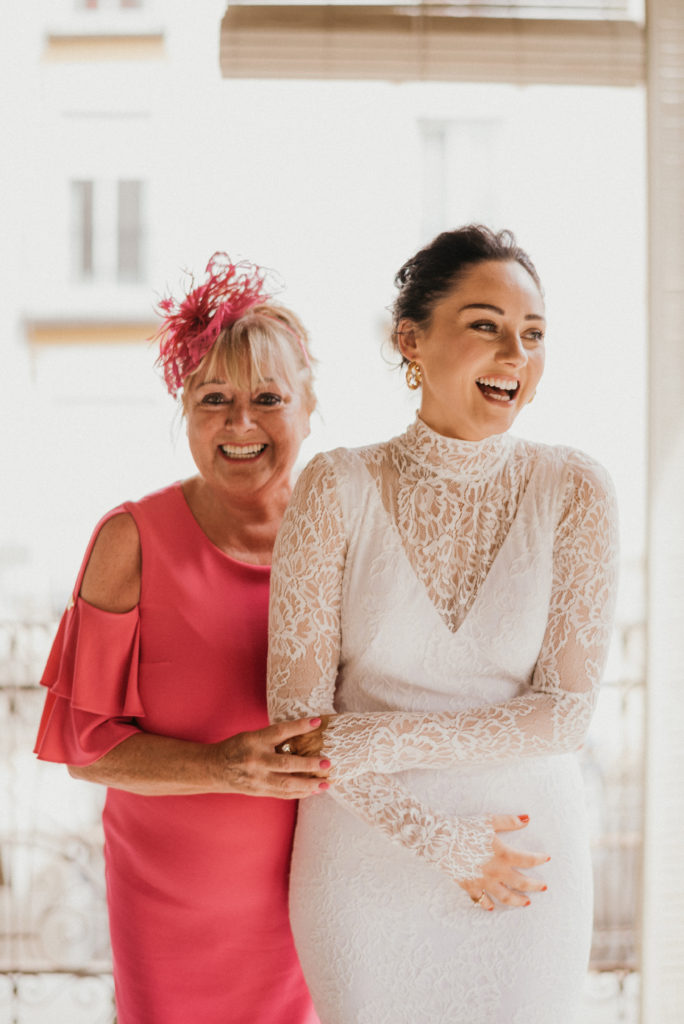 The Bridesmaids
The bride had five bridesmaids, her older sister and best friend Zita was her maid of honour and her closest girlfriends Georgie, Jess, Maria and Rebecca were all bridesmaids.
They were literally a dream team I love these girls so much!
Audrey got herself, the girls and her amazing mum a gold ring to wear on each of their baby fingers as a friendship ring. A little something they can all wear and remember the special day together.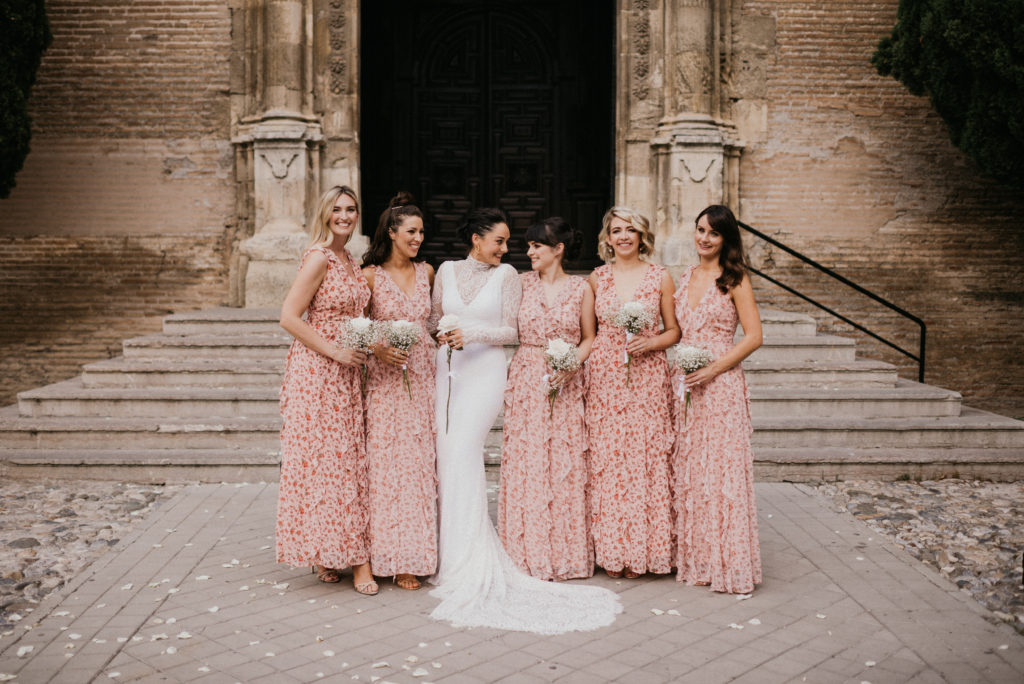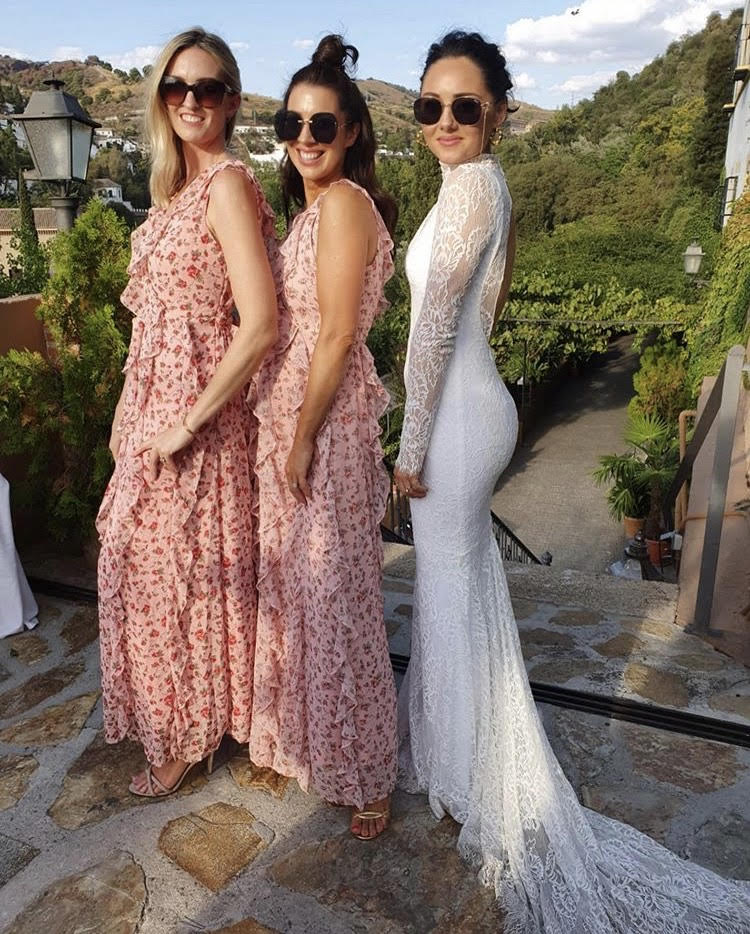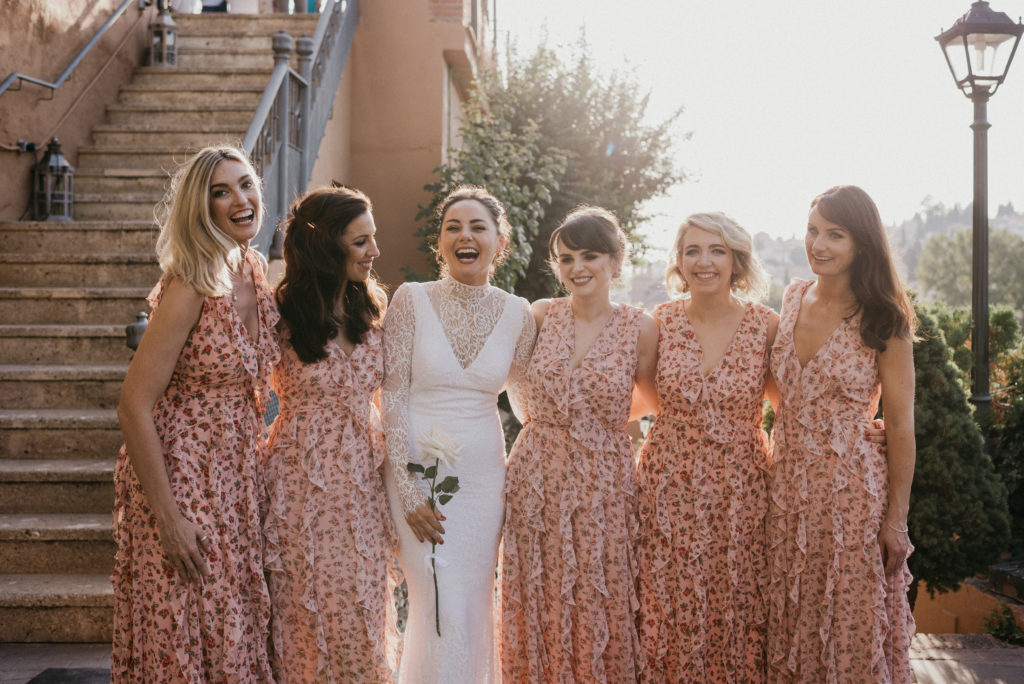 The Best Decision
"Designing part of my wedding dress and keeping my style throughout the whole look, including jewellery and accessories. I feel sometimes brides-to-be fall into a category of wearing a specific 'bridal look' that may not necessarily be them! I'm so happy I wore something that was very me and incorporated my own personal style to the day. I think it's so important to feel completely comfortable and completely you on your wedding day!"
The Worst Decision
"Not to sound annoying but I honestly can't think of one."