Andee Gardiner, Co-Founder of Founders Embassy, married Editor Josh Constine in a picture-perfect ceremony at Luttrellstown Castle last July.
Photography: Christina Brosnan 
The Meeting    
Andee and Josh met in 2014 in San Francisco at the after party for Josh's company conference, TechCrunch Disrupt. A friend of hers introduced Andee to Josh and then immediately went back to pitching his start-up to him.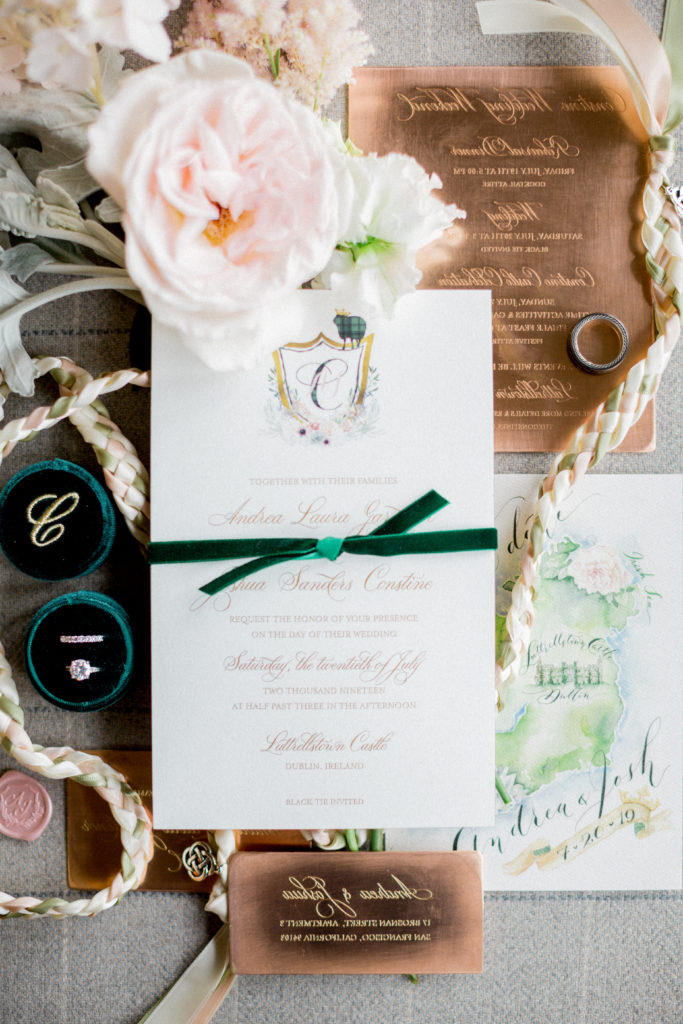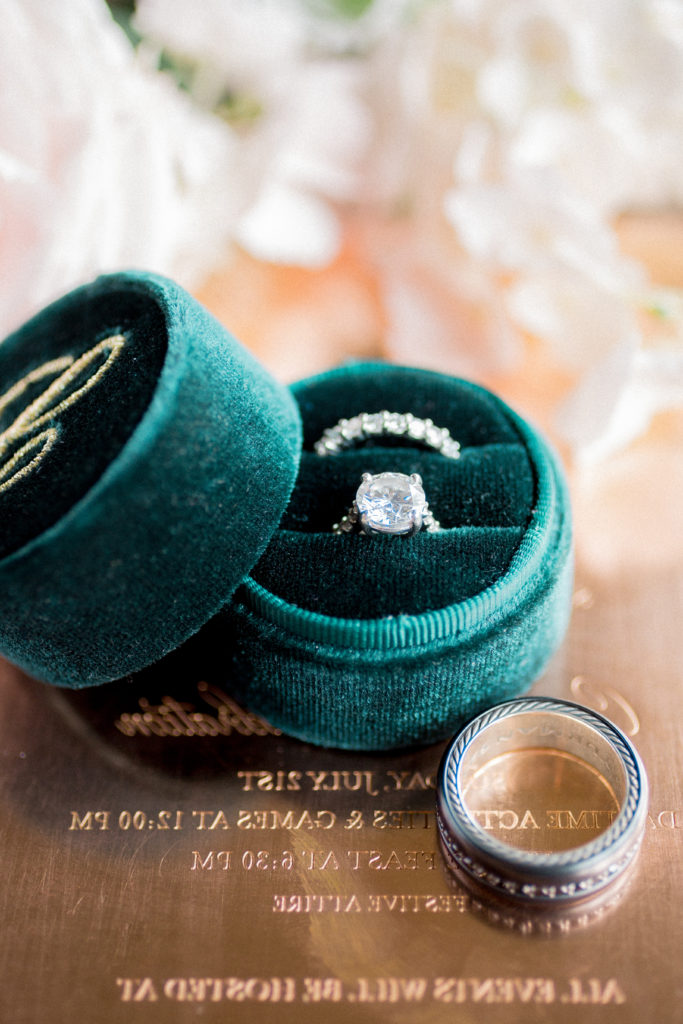 Josh cut him short and declared, "I want to know more about HER".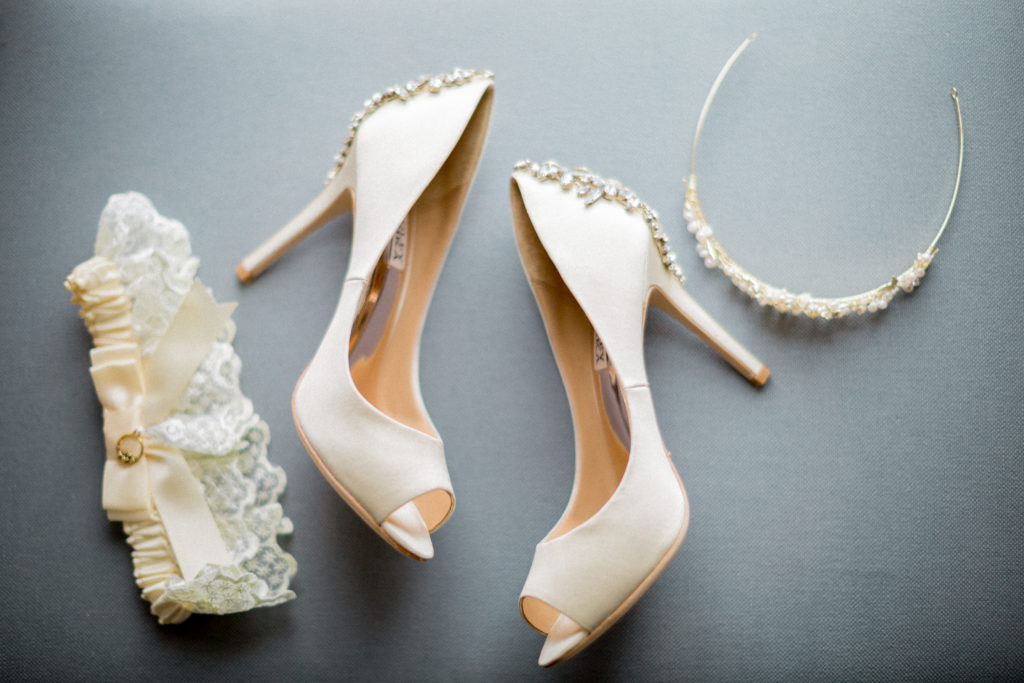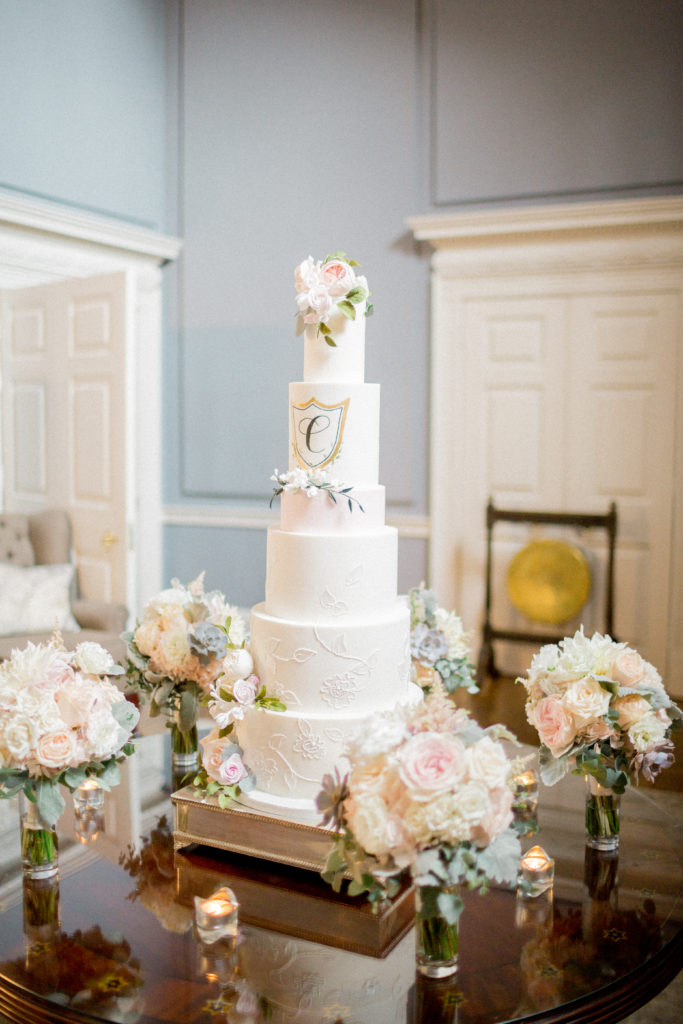 Filled with confidence from his stint on-stage and donning his finest attire, Josh whisked Andee away to an event across town called "Tutu Tuesday" where the couple shared their first kiss. Josh had to travel to Barcelona for work shortly after this and was scared things would fizzle out while he was away, so he asked Andee to come with him! Between touring and a music festival, the newlyweds discovered how much they loved travelling and adventuring together. They've since visited over 15 countries together, including a two-month honeymoon spanning more than 20 cities!
The Proposal 
Three years after the couple first met, Josh surprised Andee with tickets to the Legion of Honor Museum to see the exhibit of Gustav Klimt and Rodin, two of her favourite artists. Josh suggested they stroll outside to take some photos, where he'd secretly hired a string quartet to surprise Andee. But as Andee and Josh emerged from the museum, instead of classical music, Josh heard a loud, twangy guitar. A street musician had set up on the front steps and was drowning out the violins! So, he slyly darted over to him, paid him $20 to stop playing for a moment, and steered Andee towards the quartet as they played one of the couples songs, Stand by Me.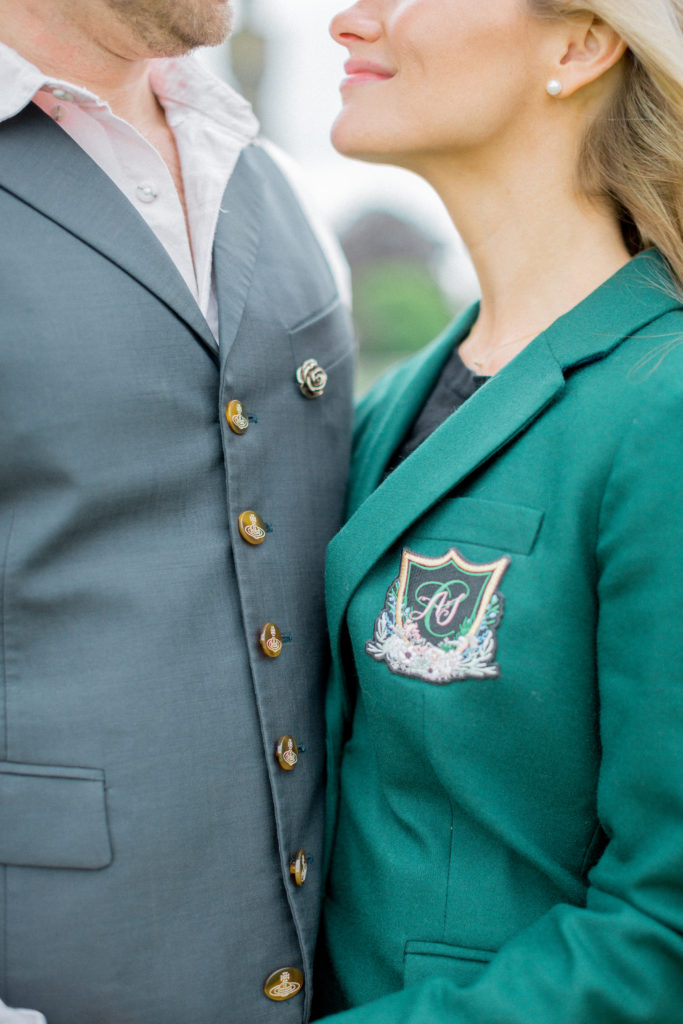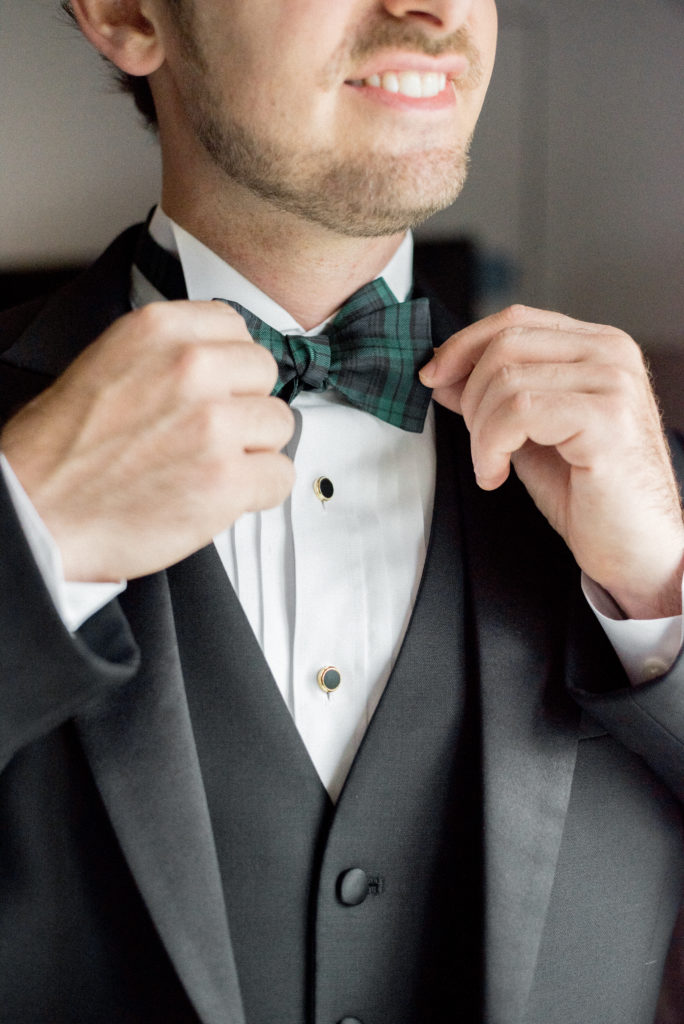 He told me, "This place, at the intersection of the museum, the Golden Gate Bridge, and the sea, mirrored the art, brilliance, and natural beauty I see in you." Canon in D played as he asked me to marry him.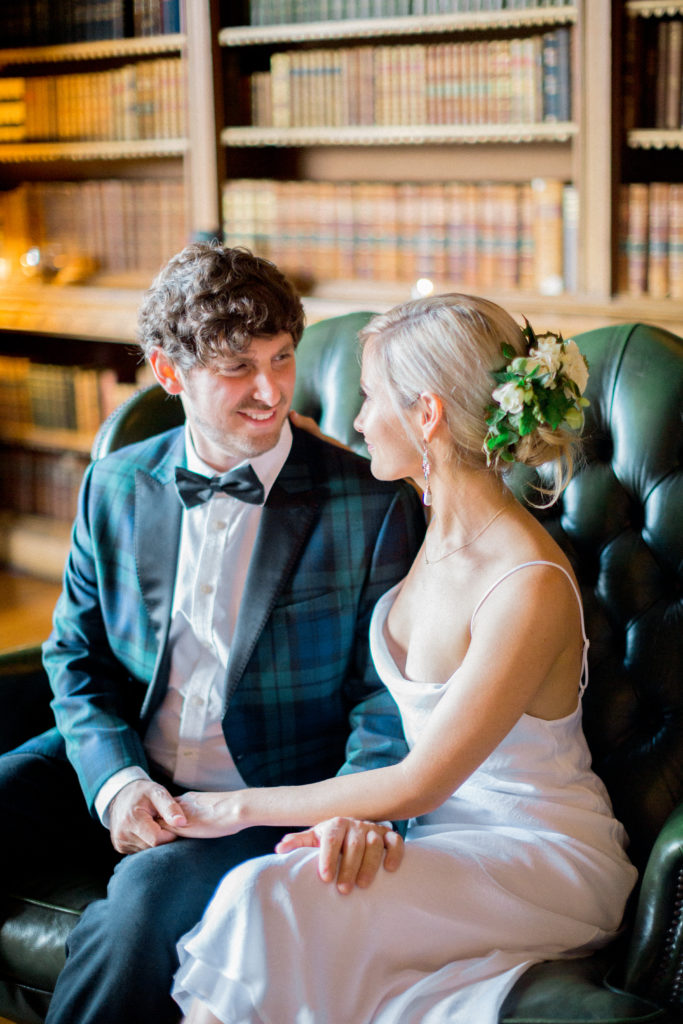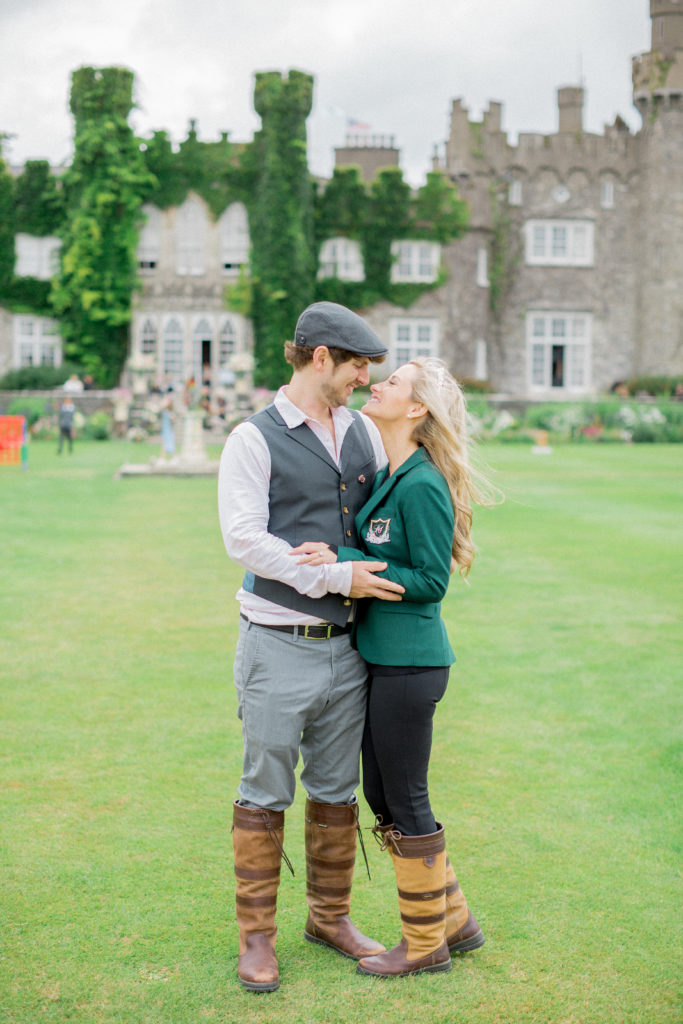 And as the couples friends jumped out of the bushes to surprise and congratulate them, the quartet broke into a special song Josh had commissioned them to play: the version of "Can't Take My Eyes Off Of You" played by the marching band in the movie "10 Things I Hate About You" as Heath Ledger danced across the bleachers. Josh sang along, serenading Andee as she laughed, and our lives were forever intertwined.
The Dress
Andee dreamed of being married in a classic Vera Wang gown ever since she was a little girl. Her whimsical designs and meticulous attention to feminine details are elements the bride always imagined as being a part of her special day.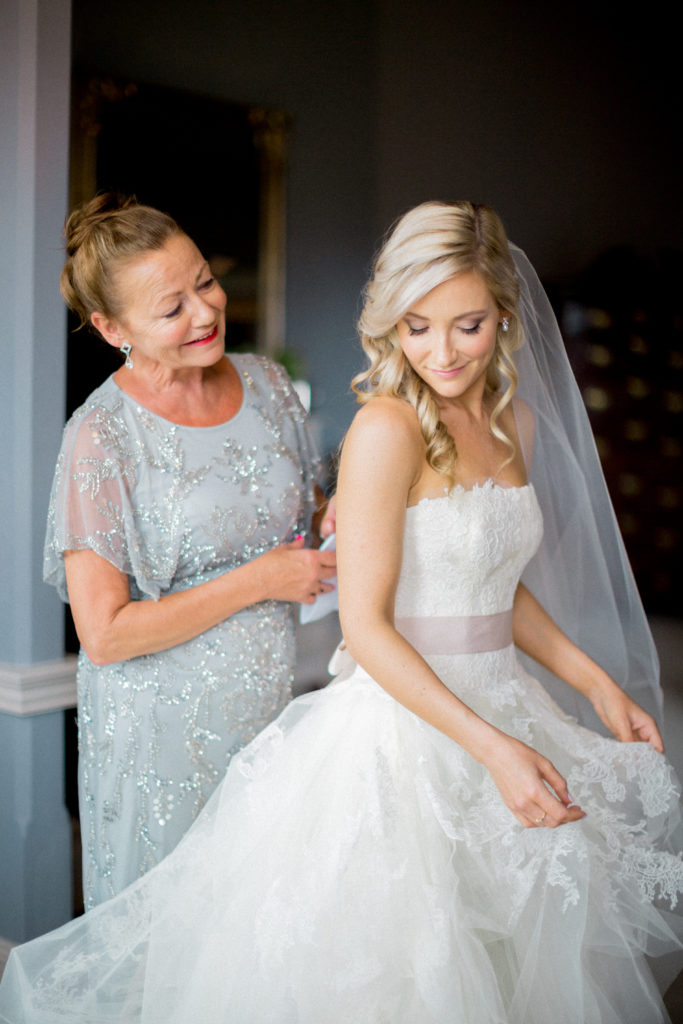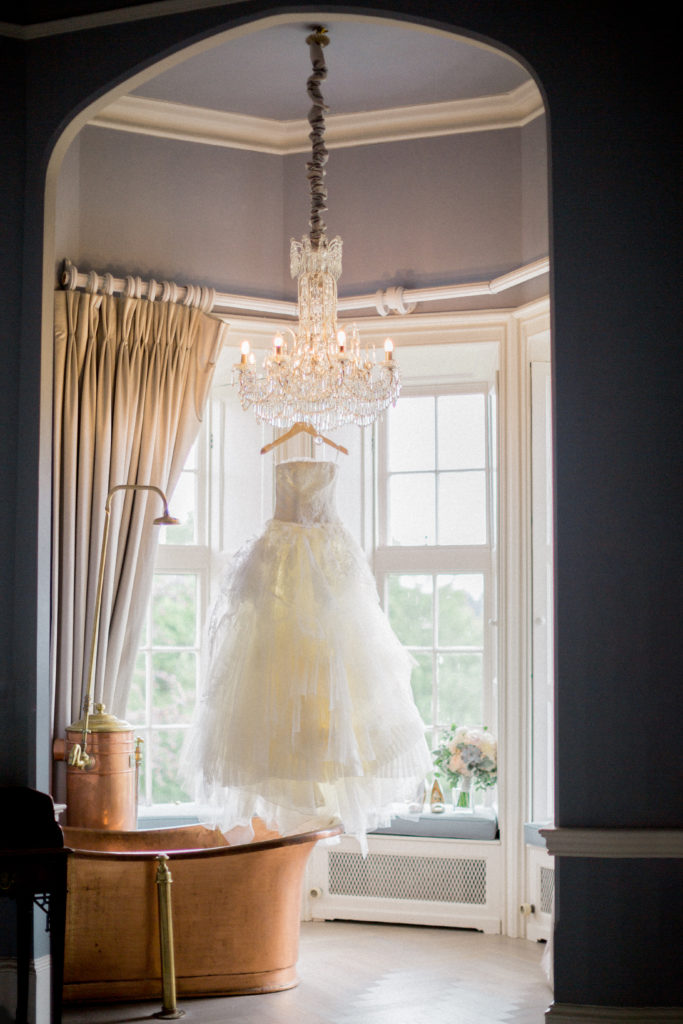 From the moment I put on the dress, I knew it was the dress that I would marry the man of my dreams in.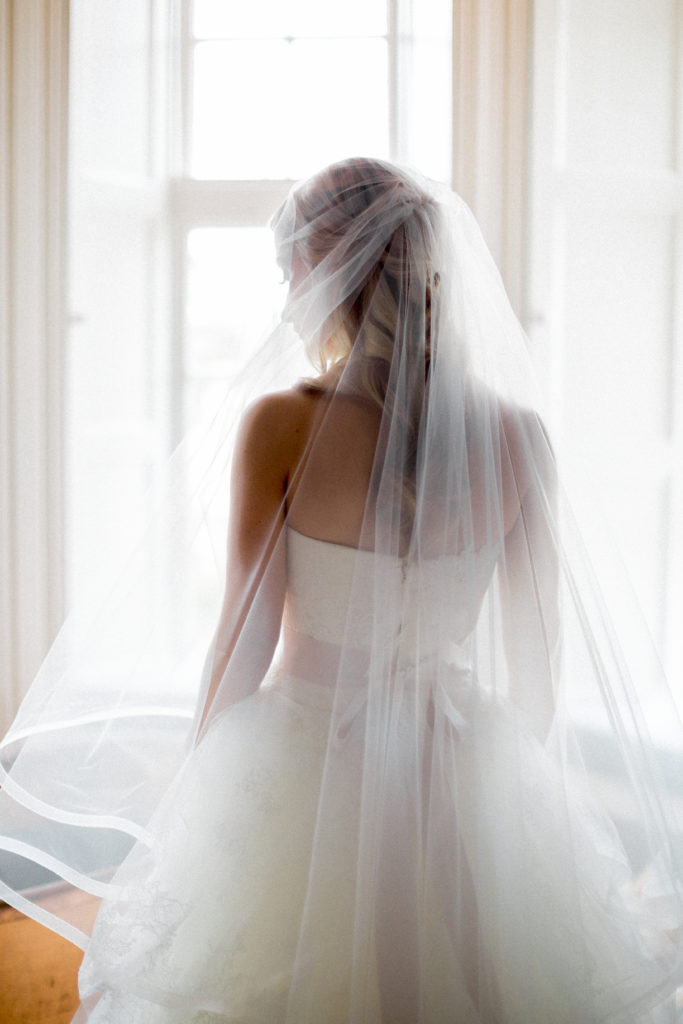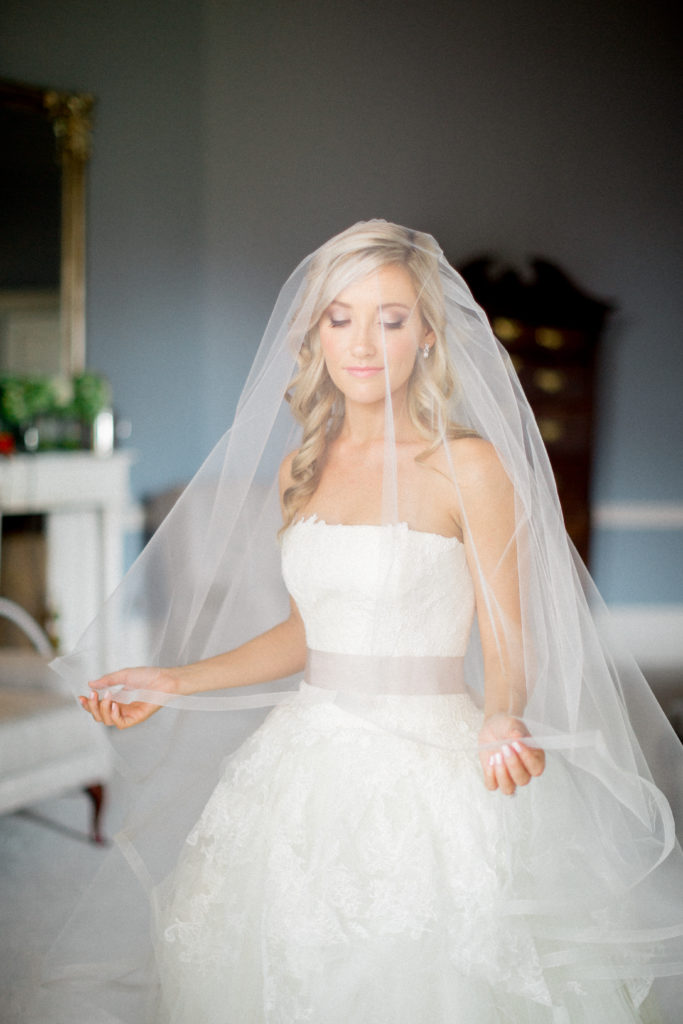 The Eliza is part of Vera Wang's Iconic Collection, featuring modern, swirling pleated organza rosettes peeking through countless layers of delicate tulle and Chantilly lace, cascading down the bodice into the A-line skirt. Feminine but edgy, the dress comes with a stunning black grosgrain ribbon which Andee was excited about changing out for a blush ribbon during the ceremony and a black tartan ribbon during the evening events to match the boy's Ralph Lauren bow ties. While she had multiple back-up options for the reception, Andee never wanted to take it off – she ended up dancing in this dress all night! 
The Venue
When the couple began our search for the perfect venue in Ireland, there were three elements they agreed they had to have. First, it had to be unique.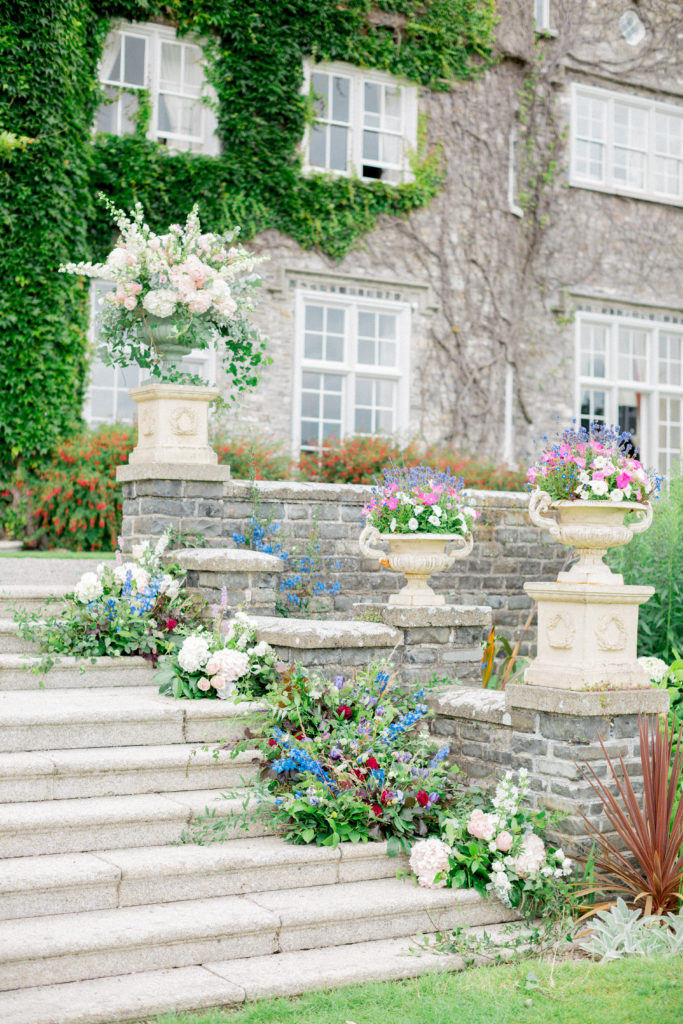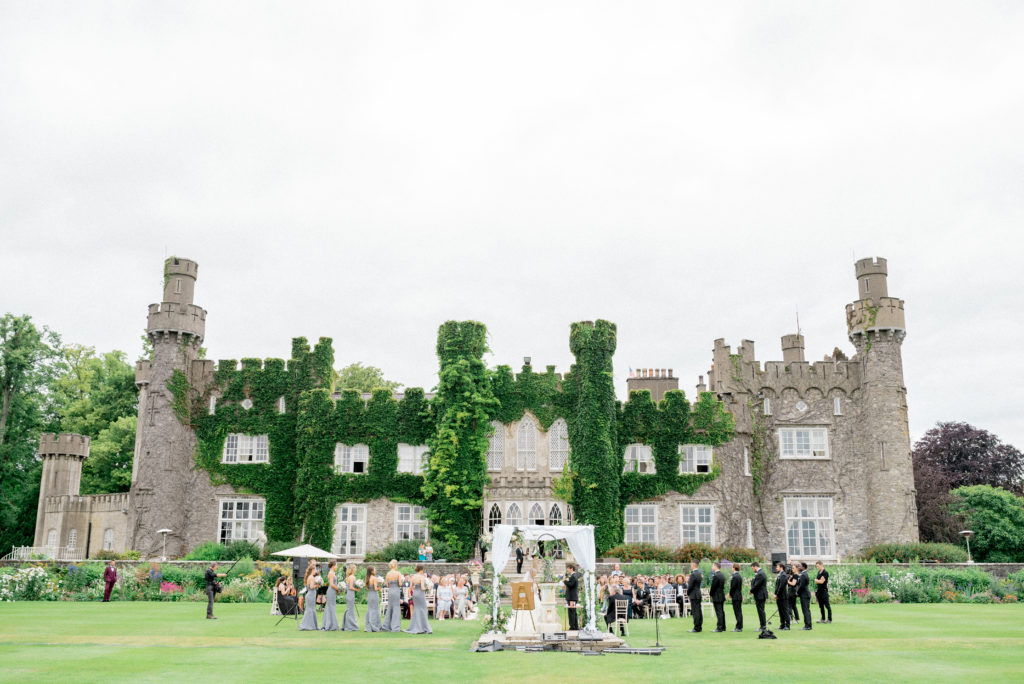 Once we decided to do a destination wedding, we knew a hotel wouldn't deliver the feeling of grandeur worthy of dragging our friends across the globe, it would have to be a castle.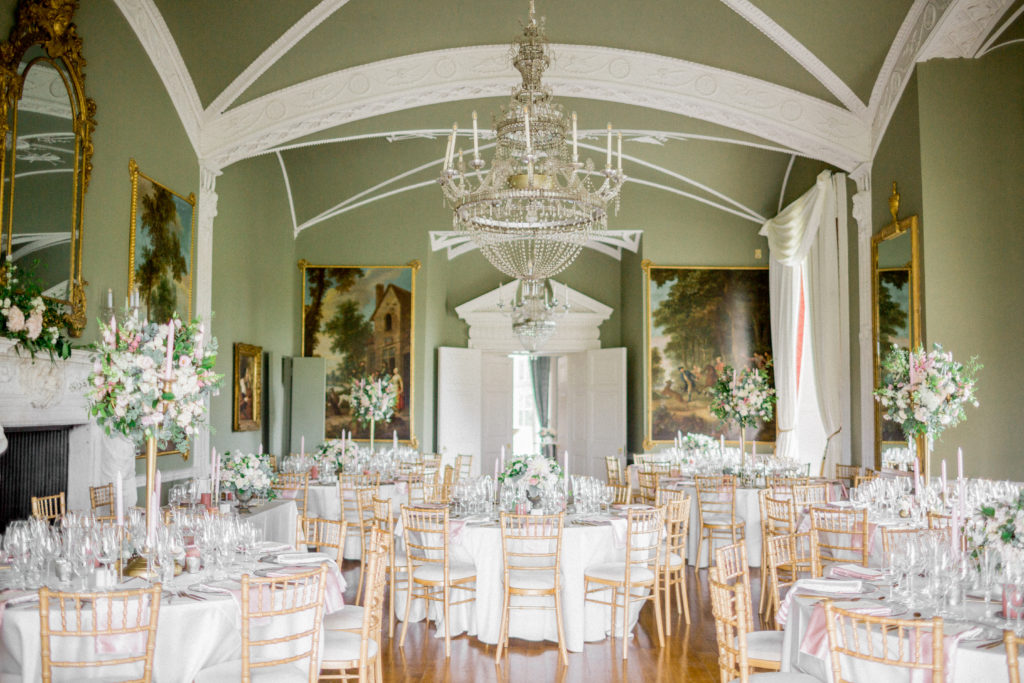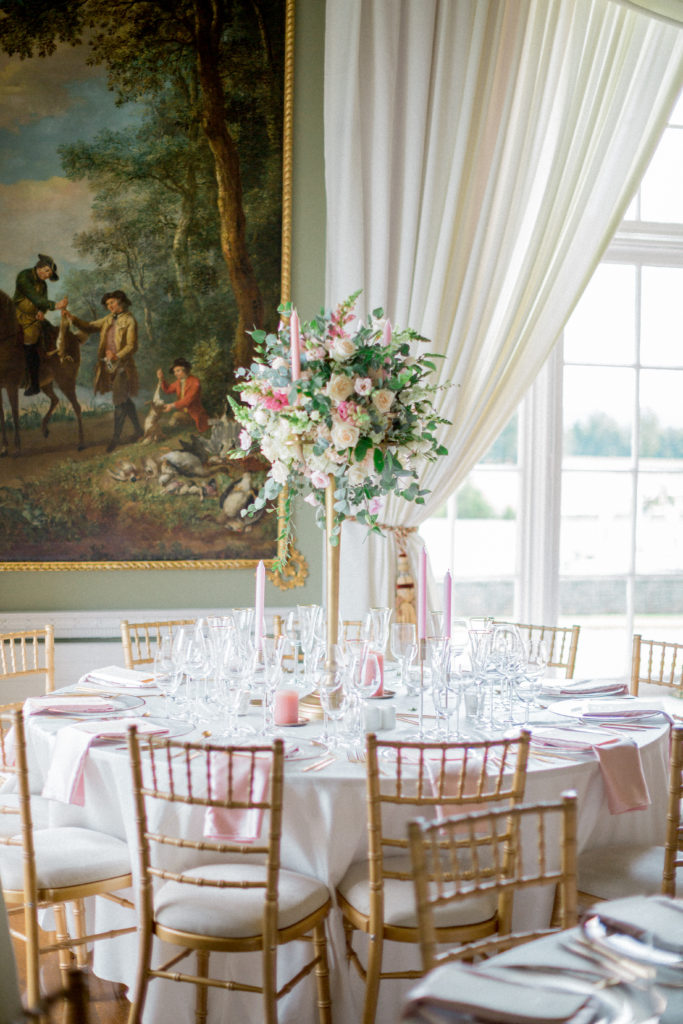 Second, the couple wanted a venue that would allow them to stay on the property along with our family members and closest friends. Last, it would need to have character that they could build a weekend of experiences around. When Andee and Josh first stepped into Luttrellstown Castle, it felt like a fairy-tale waiting to happen. 
The Entertainment
Music is essential to both Josh and Andee. They kicked off the weekend events on Friday with a cocktail reception and live Irish band Celtic Factor prior to sitting down for the Rehearsal Dinner. Afterwards, the party reconvened in the ballroom for the couples version of an Indian sangeet with musical performances by close friends, family members and even a love song the groom wrote himself!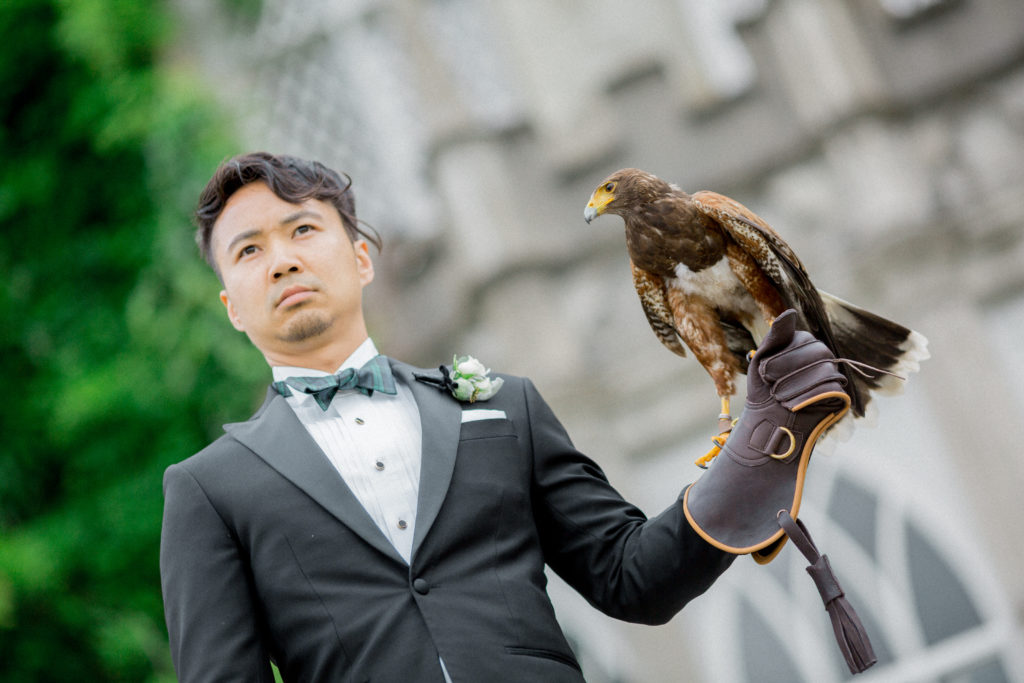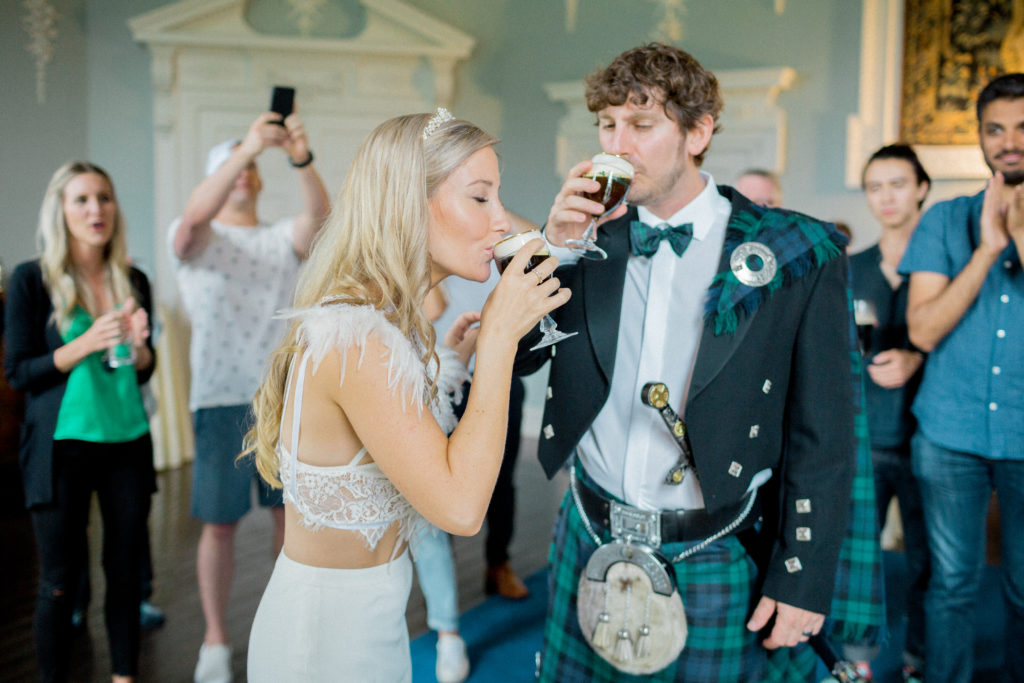 On the wedding day, guests arrived in a classic double-decker bus and were welcomed by a bagpiper on the castle lawn. Later, a string quartet performed some of Josh and Andee's favourite melodies as guests took their seats. Josh's entrance was announced by the Game of Thrones theme song while Andee descended down the stairs to a slightly more traditional choice, Canon in D.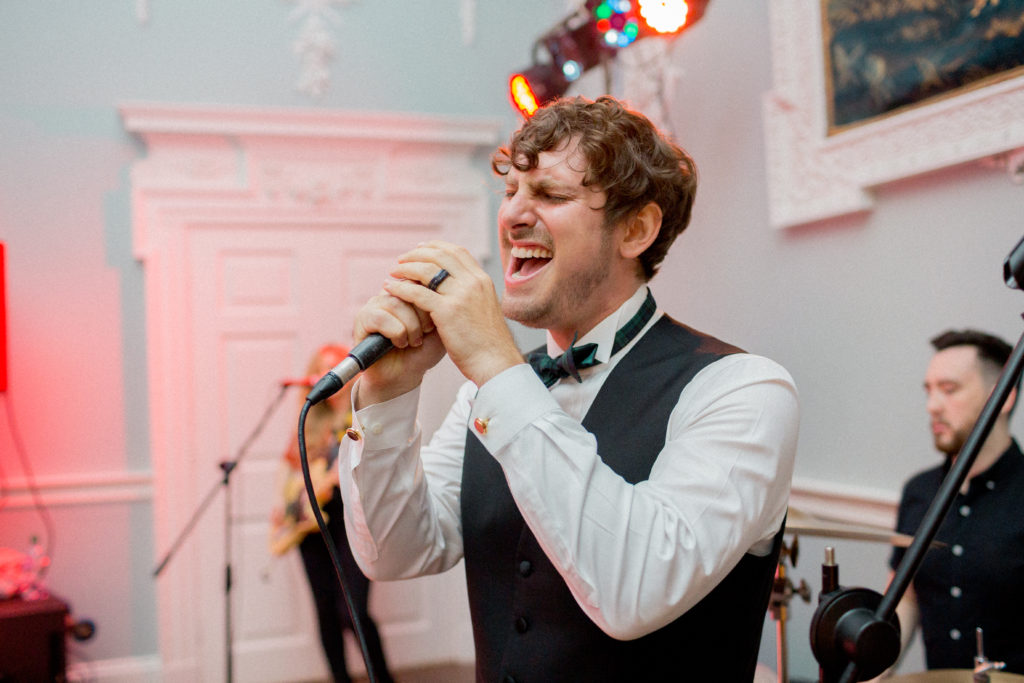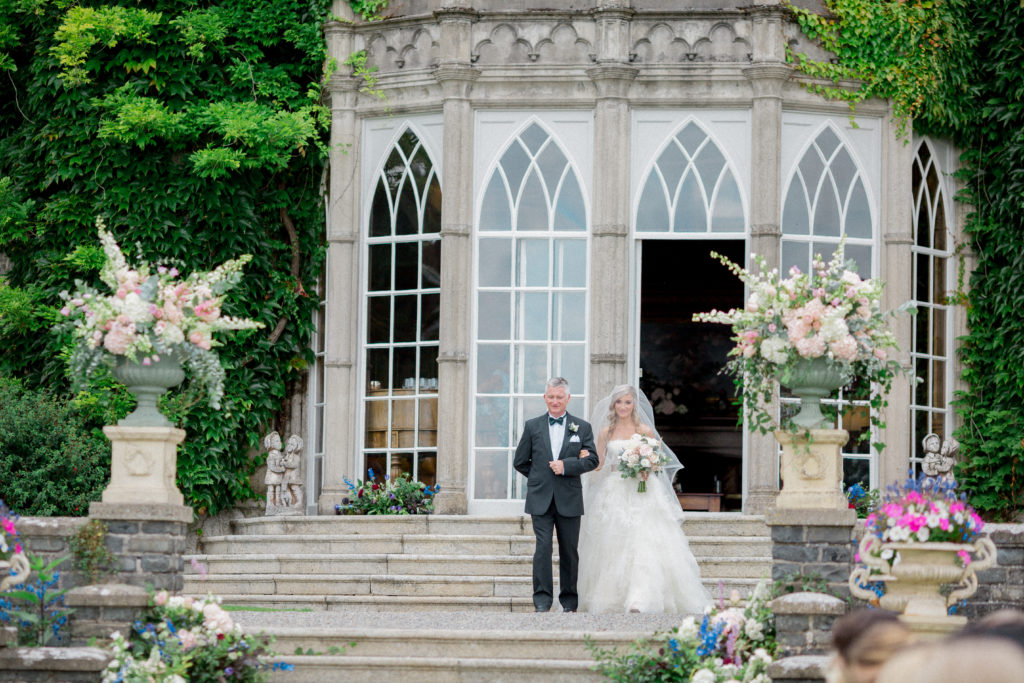 During the ceremony, Josh's best man, Johnny Hwin of the band Cathedrals, performed their original piece, "Unbound'' with an emotional guitar solo that left the crowd stunned. Guests enjoyed a champagne welcome with a live harpist twinkling out tunes. After dinner, wedding band The Kickbacks got the reception started, letting Josh sit in to play drums on a Blink 182 song and take over the microphone for The Killers' "Mr. Brightside". For the musical finale, the couple flew in DJ Dials from San Francisco, convincing him to cancel his set at the Northern Nights music festival to play their wedding instead. Drawing from 20 hours of playlists Josh and Andee put together, he kept the dance floor going with classic hits like "Superstition" and slow jams like Aerosmith's "I Don't Want to Miss a Thing". The party kept rocking until 4:30am when the newlyweds' friends surrounded them for LCD Soundsystem's "All My Friends'' as everyone sang along "Where are your friends tonight?" knowing they were all right there in the castle.
The Beauty Prep
Leading up to the wedding, Andee kept her skin clear by getting a facial about once a month and swore by a regime including Cane + Austin glycolic acid pads, Vitamin C oil nightly, and lots of water! Andee and Josh got a Peloton six months prior to the wedding and they both used it religiously leading up to the big day.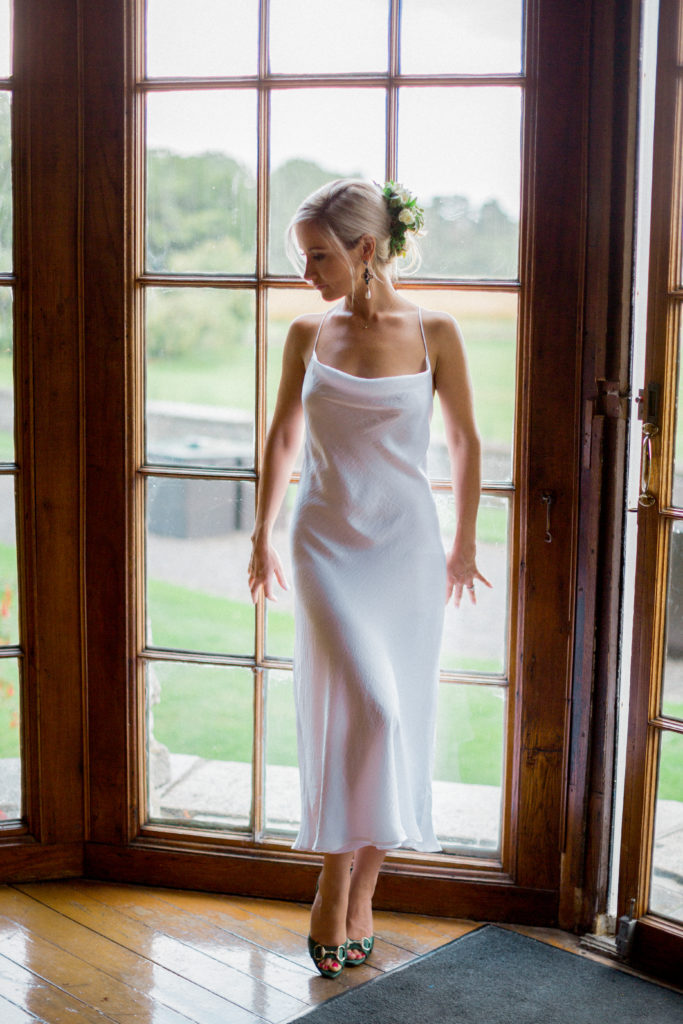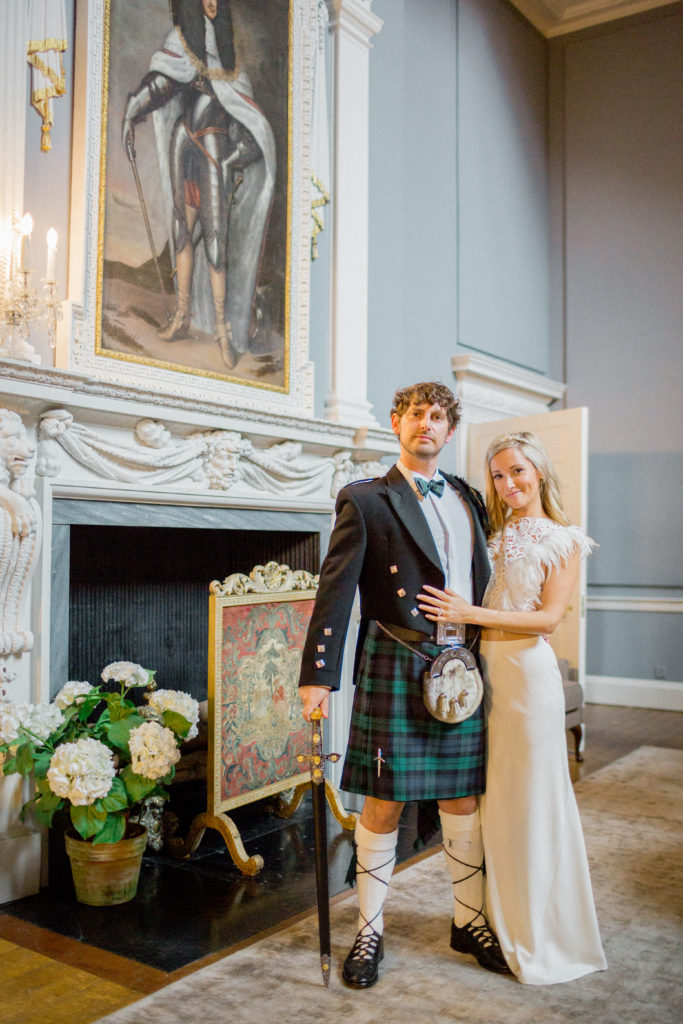 On the wedding week, I visited Lemons Salon in Clontarf for a set of 3D Volume lash extensions, which I can't recommend enough. I didn't want to mess with glue or have heavy temporary lashes, or worse - wedding tear mascara!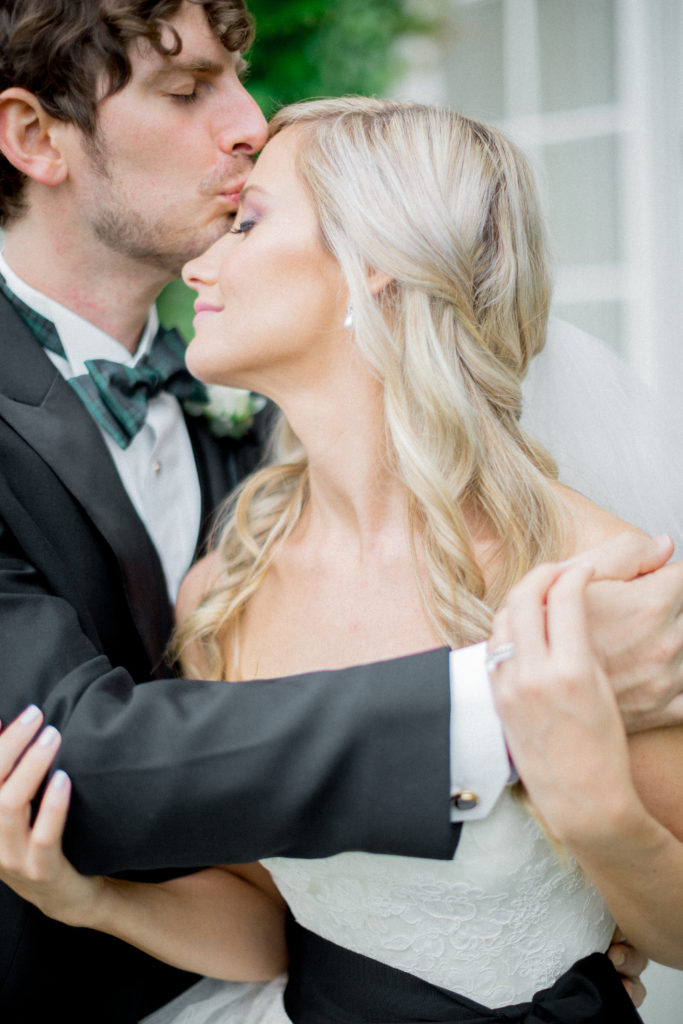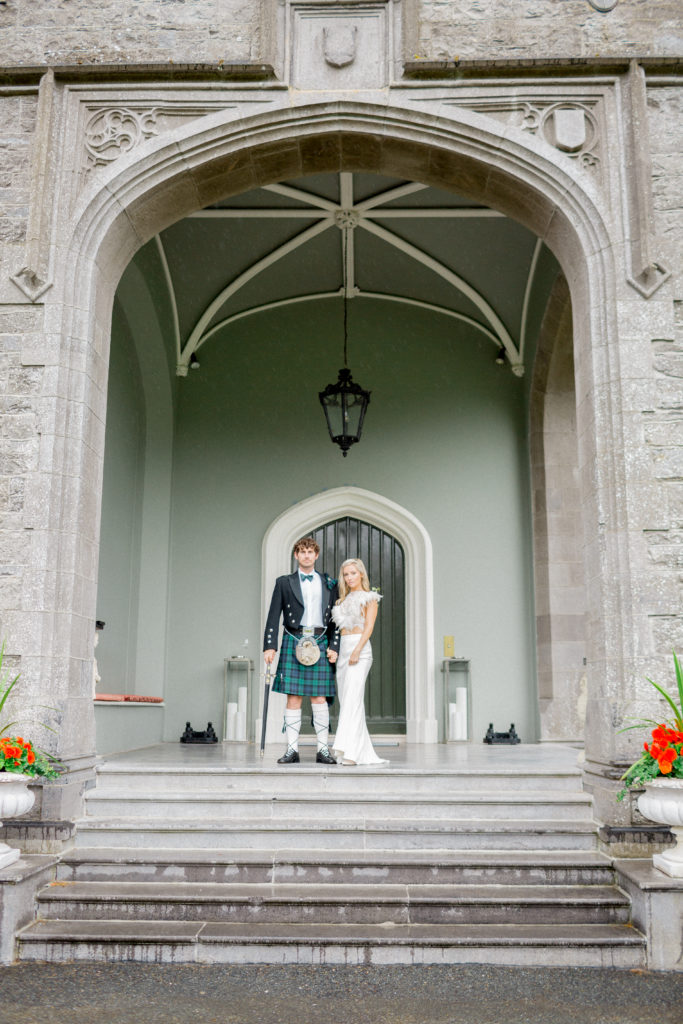 A couple weeks before the wedding, Andee was filming a television show in Dublin and absolutely fell in love with their make-up artist. She had already booked Fiona for the wedding, who is fantastic, but felt so comfortable with Kellie having worked with her for a week, so she did the brides make-up for the rehearsal dinner. 
The bride wore Black Orchid by Tom Ford. It's woodsy and deep and given that it's unisex, it has an edgy and unconventional feel to it that is unexpected, much like the large black bow on such a feminine, romantic dress. 
The Bridesmaids
Andee had six of her closest friends from both coasts stand by her side. They spoiled the bride with a "Last Sail Before the Veil" bachelorette in Hawaii and a tea party bridal shower in Dublin before the wedding festivities even began.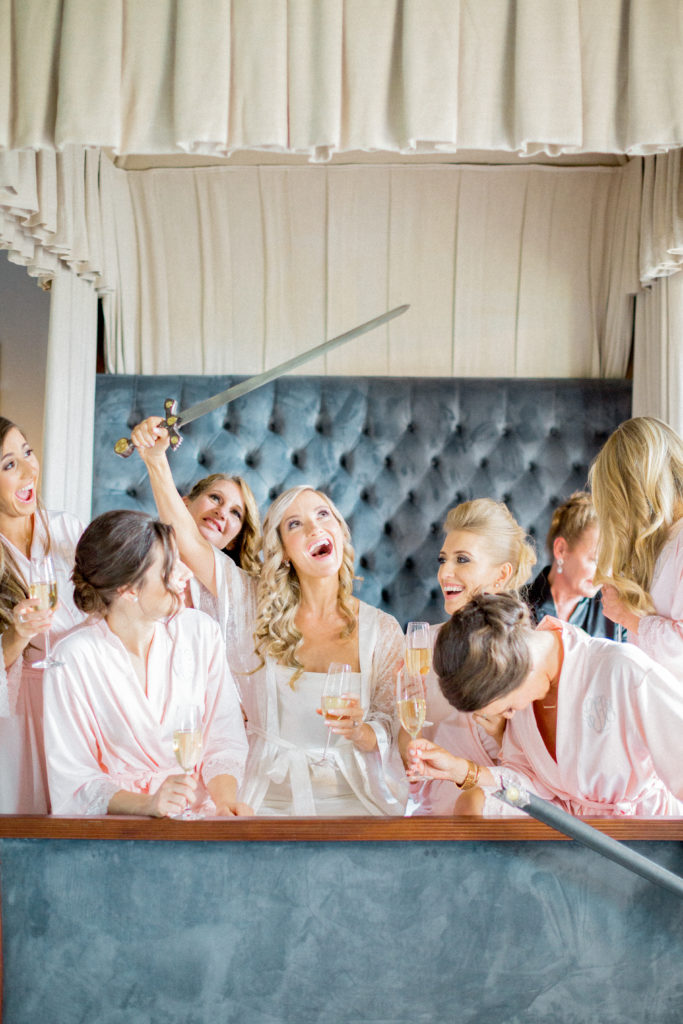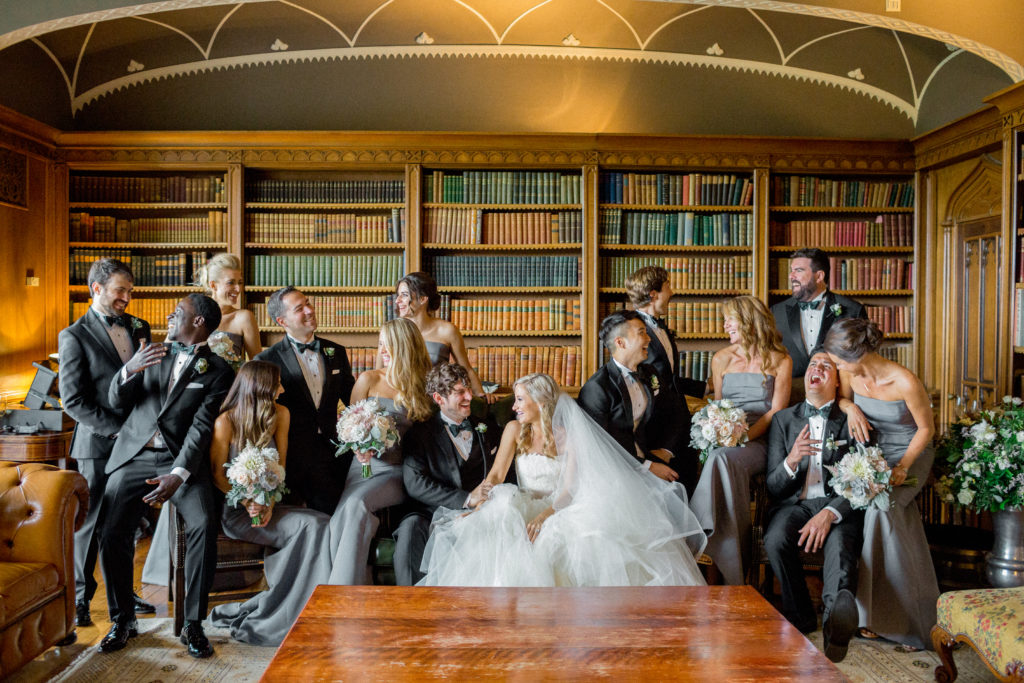 Each of the girls contributed in so many ways, from bringing cookies across the ocean, to giving toasts during the weekend, to helping plan and organize events I'll remember forever.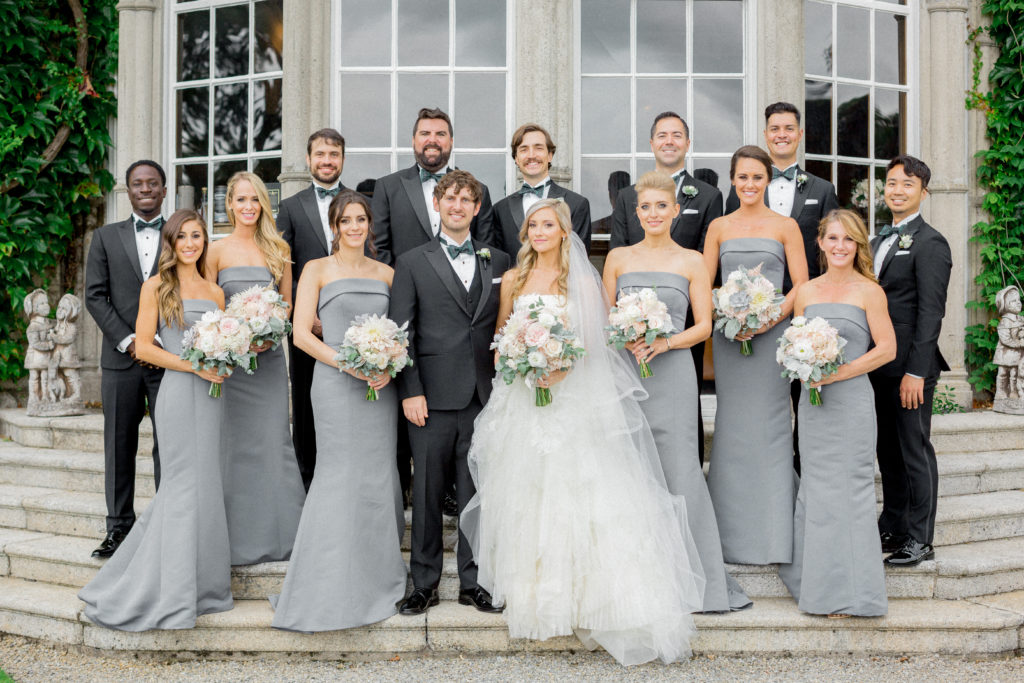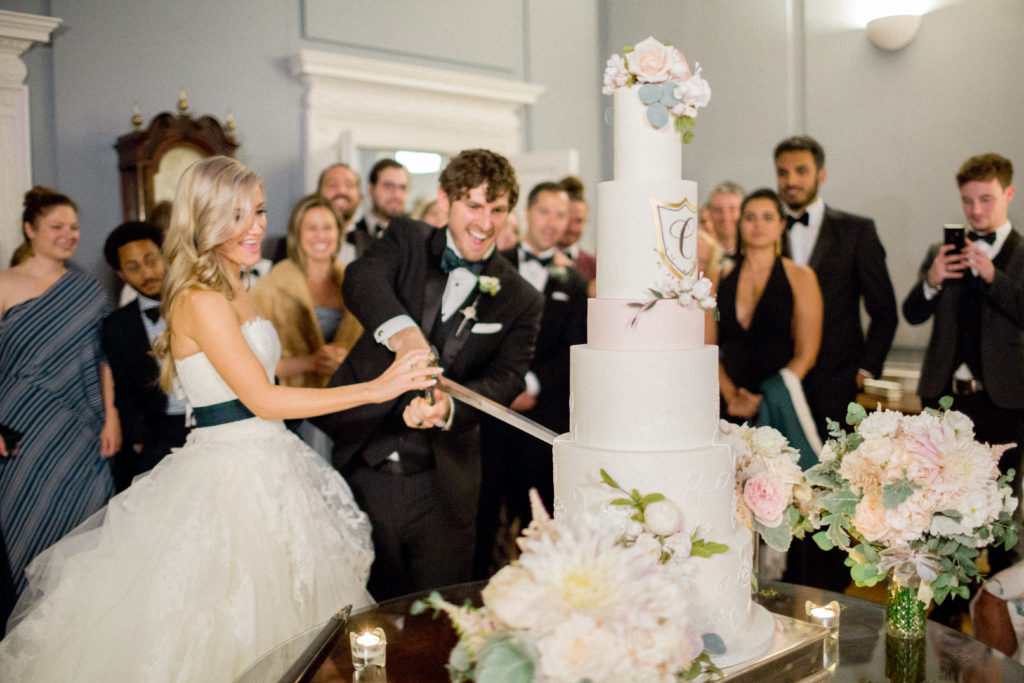 Their gowns, by Amsale, were chosen to complement the natural colour scheme of the setting while remaining black-tie, modern and timeless. Andee really didn't want another dress that looks like a bridesmaid dress. After searching through seas of blush and navy chiffon ruffles, they finally found this dress in a formal, flattering, heavy silk faille. 
The Best Decision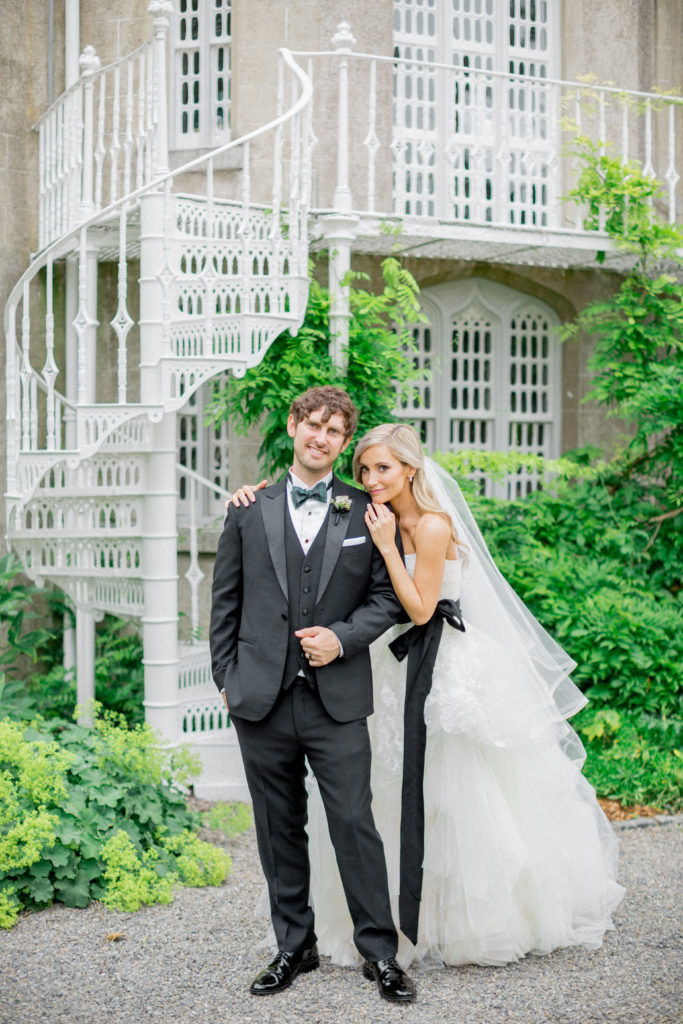 Being present. Since we hosted welcome events starting on the Wednesday before the wedding, we were able to say "hello" to nearly all of our guests prior to the big day. We even hosted a full day of festivities after the wedding for guests to play games, learn archery, and shoot skeet on the lawn. That let us get past the small talk and truly savour deeper conversations with friends about the joy they'd brought our lives.
The Worst Decision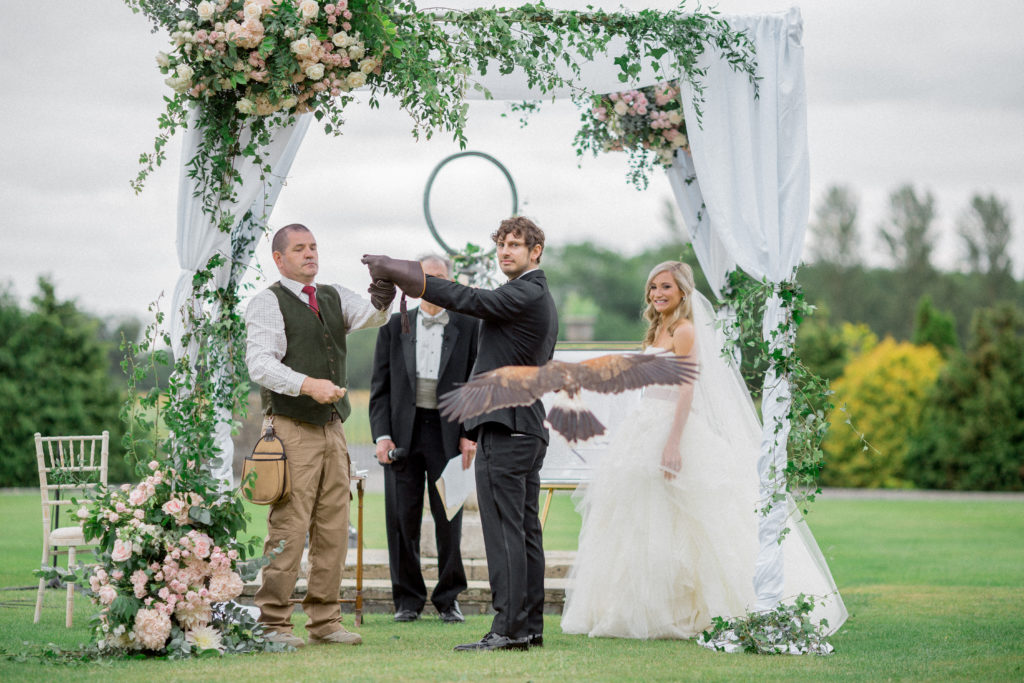 We had two of our closest friends, Alex and Kellam, hand-deliver chocolate chip cookies for our guests from Le Vain bakery in New York City to be served with shots of milk late-night at the wedding. Josh had been looking forward to them for months (they're undoubtedly his favourite dessert) and they were brought out during the peak of our late DJ set, so he was dancing so hard he didn't even get to enjoy them!