Primary School Teacher Aisling Kelly married Rugby Player Jean Kleyn at Tankardstown House this August. 
Photography: Pawel Babenca 
The Meeting
We were one of those new-age couples that got in contact through social media. Unfortunately, I'm not great with minding phones or using them, so it took us a while to organise a date. From the beginning, I learnt that Jean's strength was clearly not organizing dates, as he pushed the boat out and had our first encounter at Starbucks. I was a little worse for wear after watching Ireland Vs Moldova the night before in the Aviva in Dublin. I was two hours late for the date due to my friends, however, he waited and I'm glad he did. After coffee and green tea, we got chatting about life and it seemed so effortless. I was a little shocked when he stood up, all six foot eight of him and thought how would he fit into my Toyota Corolla hatchback!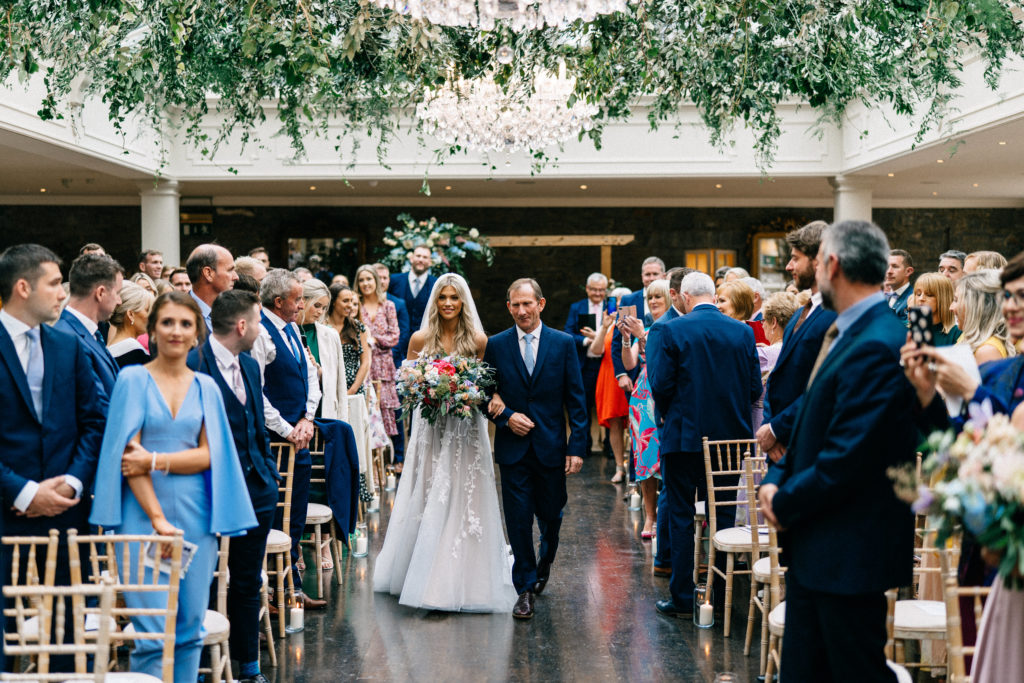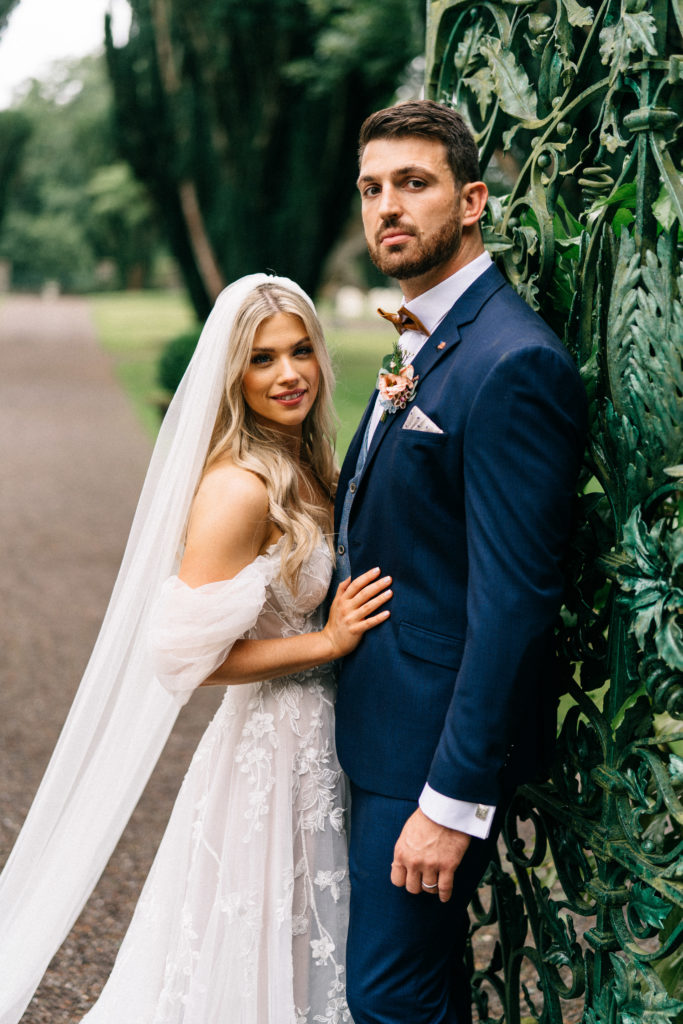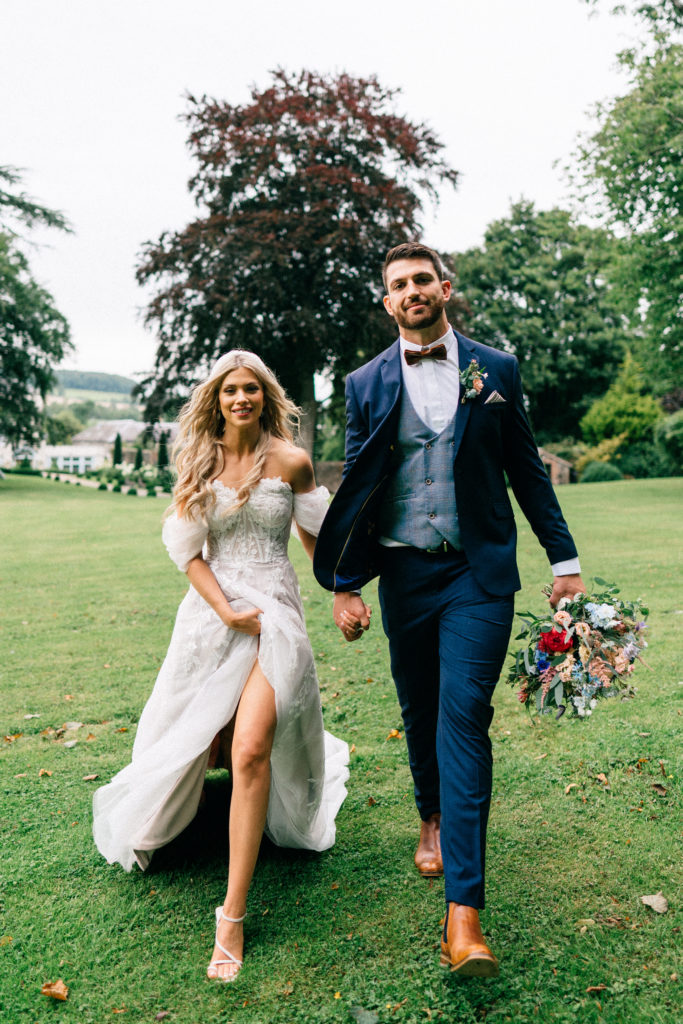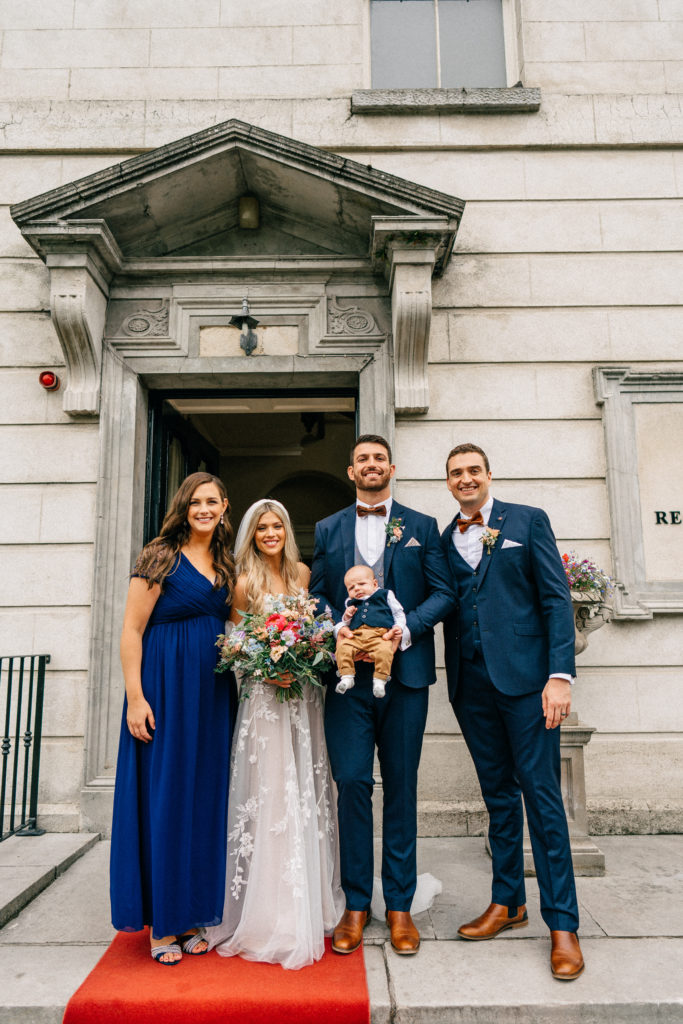 The Proposal 
The proposal was really special as we got engaged on safari in South Africa. Jean, being from there, wanted it to be a part of our married journey. With Jean's work, time is always valuable and often requires us to be apart. He left for Japan to play in the Rugby World Cup for Ireland in late August 2019, so we had to spend two months apart, and most of the summer with his training. That time apart reminded us of how much we both meant to one another and what we wanted in life. I was lucky enough to fly to Japan with a couple of the girls and had a great two weeks living our best lives. While we were there, Jean sneakily bought me a souvenir gemstone ring to gauge my ring size. After the World Cup, we flew straight to Cape Town. After spending a long afternoon stalking lions and rhinos, Jean popped the question and I was so shocked….to this day I still haven't said yes!!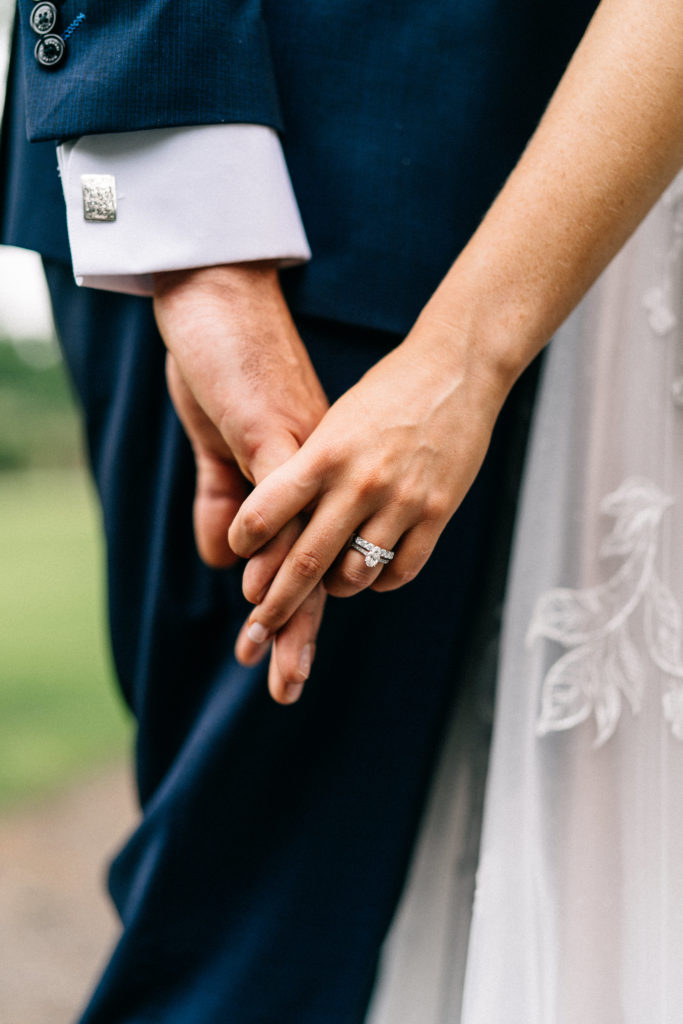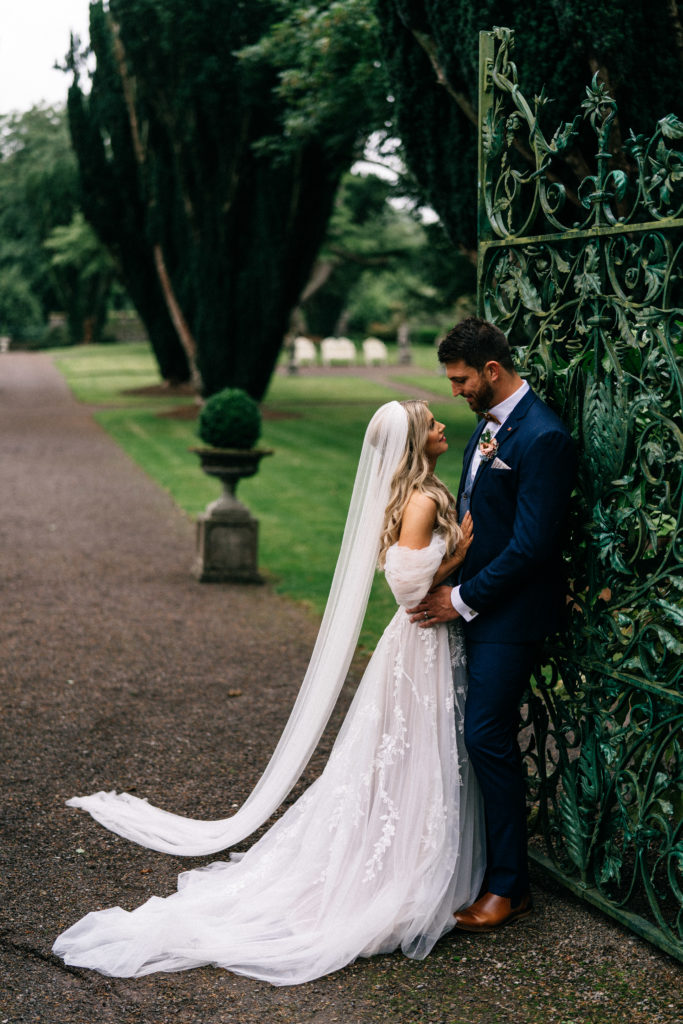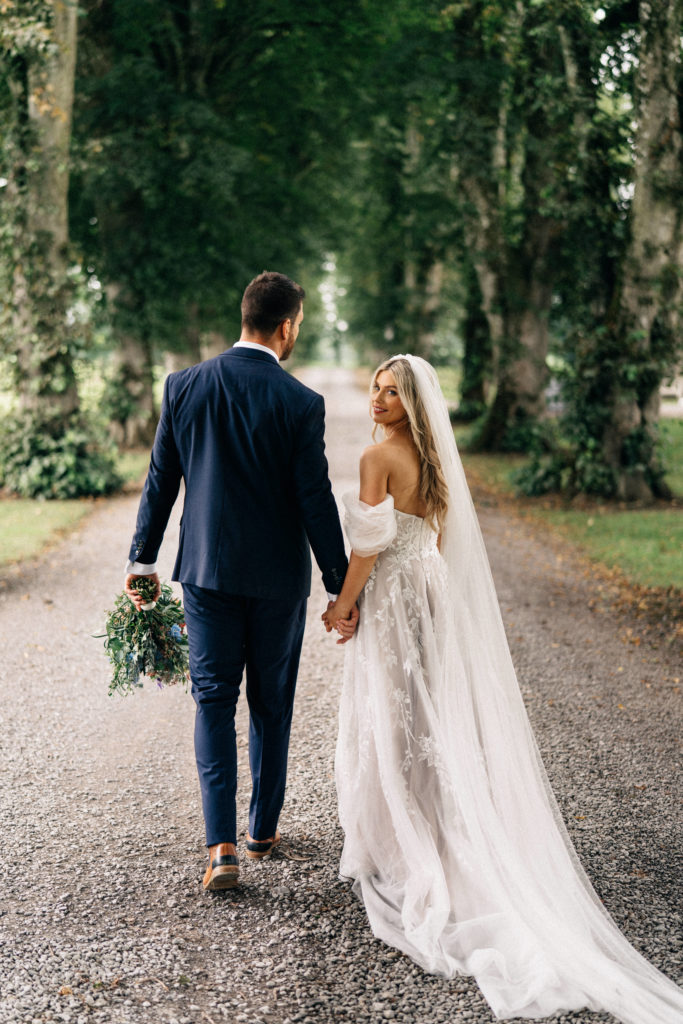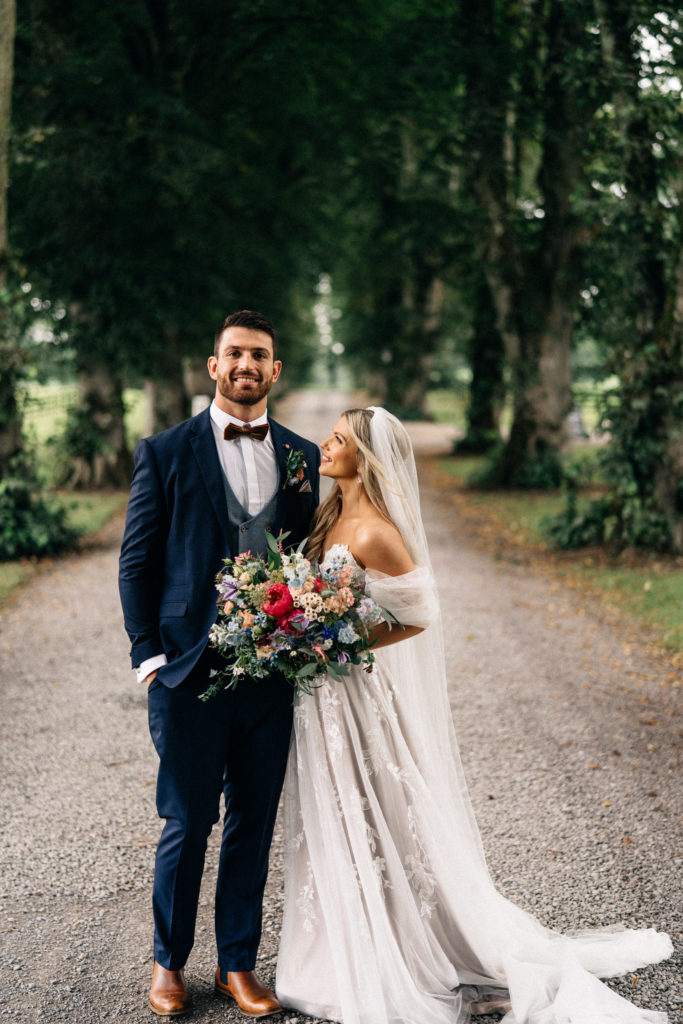 The Beauty Prep
I feel as soon as you mention the wedding, hair and skin become a major element of the 'prep' stage. As my wedding was mid-Covid, the beauticians were not open in the months before. Instead of facials, I invested in good skincare products and carried out a thorough step by step process, morning and night, for a full year before. When you start using skincare products, it takes a couple of months for them to fully kick in, so my advice would be to stick at it and be patient. I chose Image as I find it great for my unpredictable skin but all brands are different for different skin types so do some research.
When I first got engaged, I had no idea what dress, style of wedding or even day I wanted, but I knew I needed Lisa Shannon as my make-up artist. I really struggle to find make-up artists that understand what I am looking for and I knew Lisa was my woman. I plagued her for a couple of weeks and thankfully she accepted my request in early 2021. She is a master at what she does and my only regret is that she's always in high demand and I can only get married once!!! We went with very little pre-skin prep on the day, a very natural yet buildable base, coral checks and a subtle shimmer for the eye. Later, I went from a soft pink lip to a red, for the evening festivities.
My hairdresser, Martina King, had perhaps the most daunting job on the day as I hadn't a clue what I wanted. Like a true professional, she managed to whittle me down to a look through a step by step process, feeling our way through what looked best for the day. My bridesmaids looked effortlessly timeless and I cannot thank her enough. Lauren Doherty, in Ellis Hair Group Ennis, always looks after my colour and had it on point for the big day.
I know it is often recommended to buy a new scent for the big day, however, I wanted to walk down the aisle and be me in every way. I always wear the classic, Chanel Coco Mademoiselle on big important days, so I had to wear it on the day.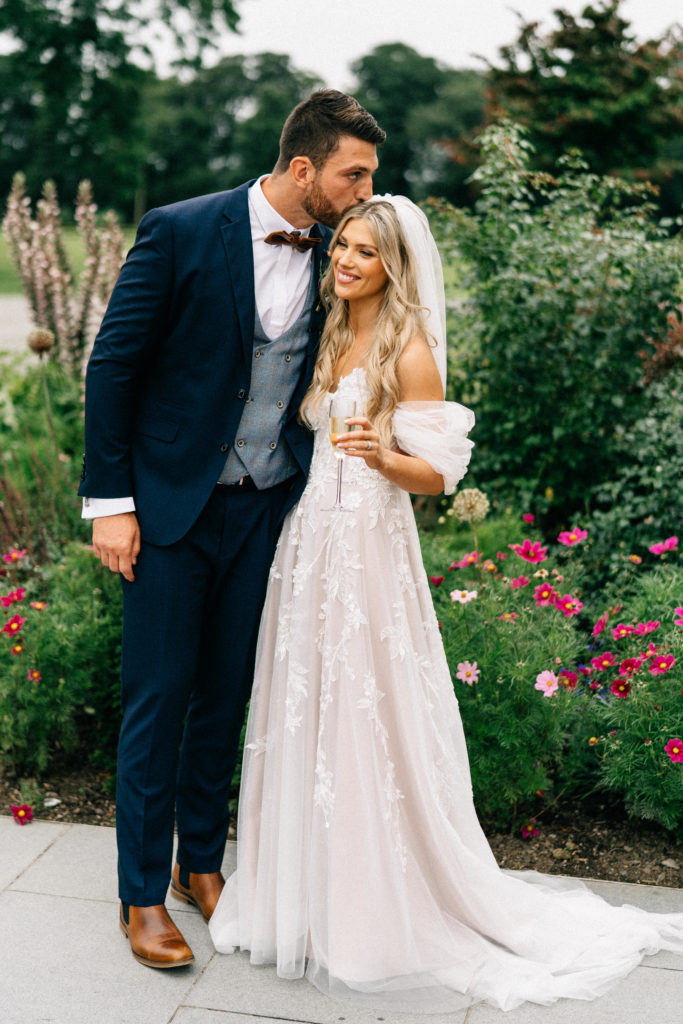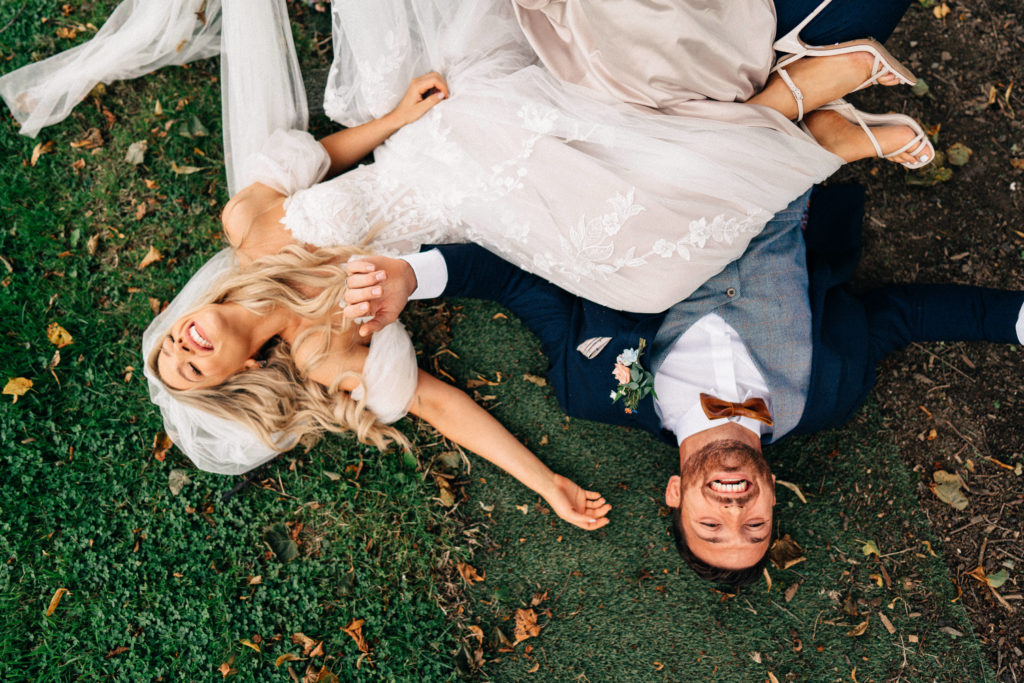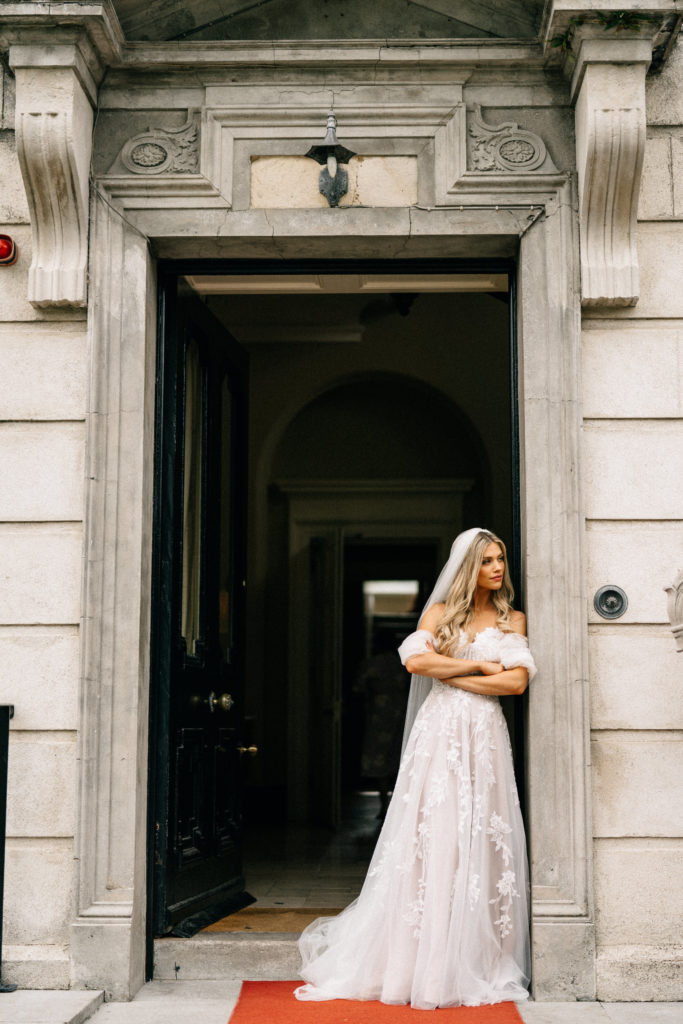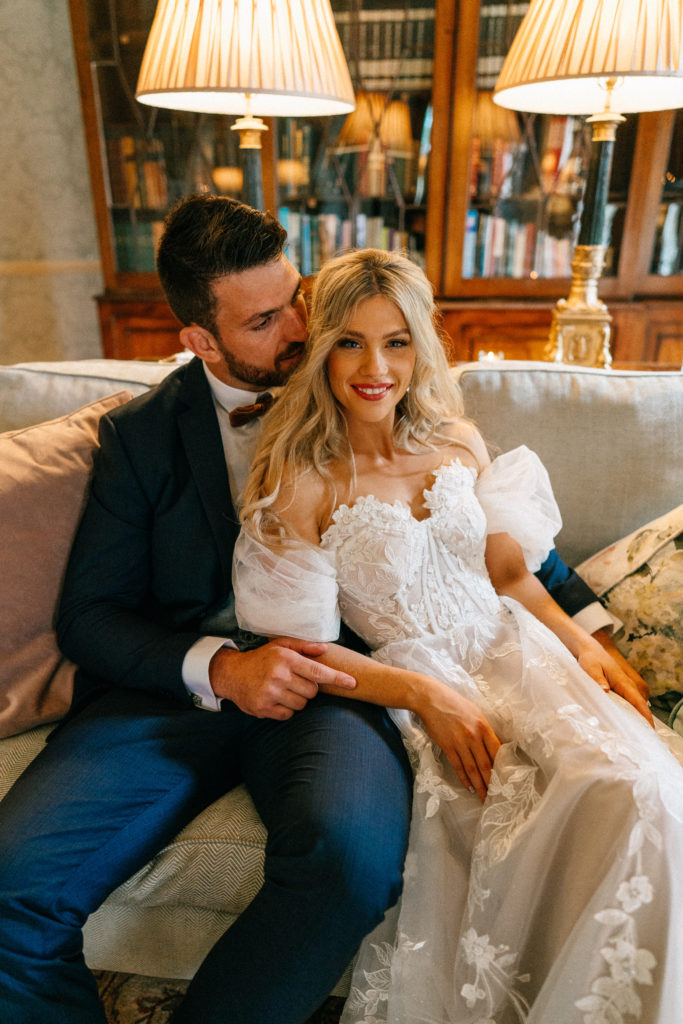 The Dress
The dress was one of the most important details of the wedding for me. Everyone who knows me knows I love fashion. A wedding dress gives you the opportunity to wear something magical yet traditional that encompasses you as a person. In the beginning, I had no idea what I wanted and I found myself being very critical of myself in a lot of what I tried on. For me, comfort was key, lightness as it was a summer wedding and of course, something a little different. I went to five stores and found dresses I liked in all of them, but when I tried on Adalyn by Madi Lane at Jill Jones Bridal in Belfast, I felt total ease and relief. I knew I could feel utterly confident while at the same time, feminine. There were no tears however I knew I could dance all night in it, which meant the world to me.  
I did alter the dress ever so slightly as I had seen a similar dress in Poland that I was interested in. I rose the neckline slightly, created a more exaggerated sweetheart neckline and added the puffy sleeves for drama.  I bought extra material to make adjustments if ever I wanted to add or take away. The flowers were always going to be my main accessory as I just love bright bold colours. I asked my florist for wild and bright and she gave me more than I could have asked for.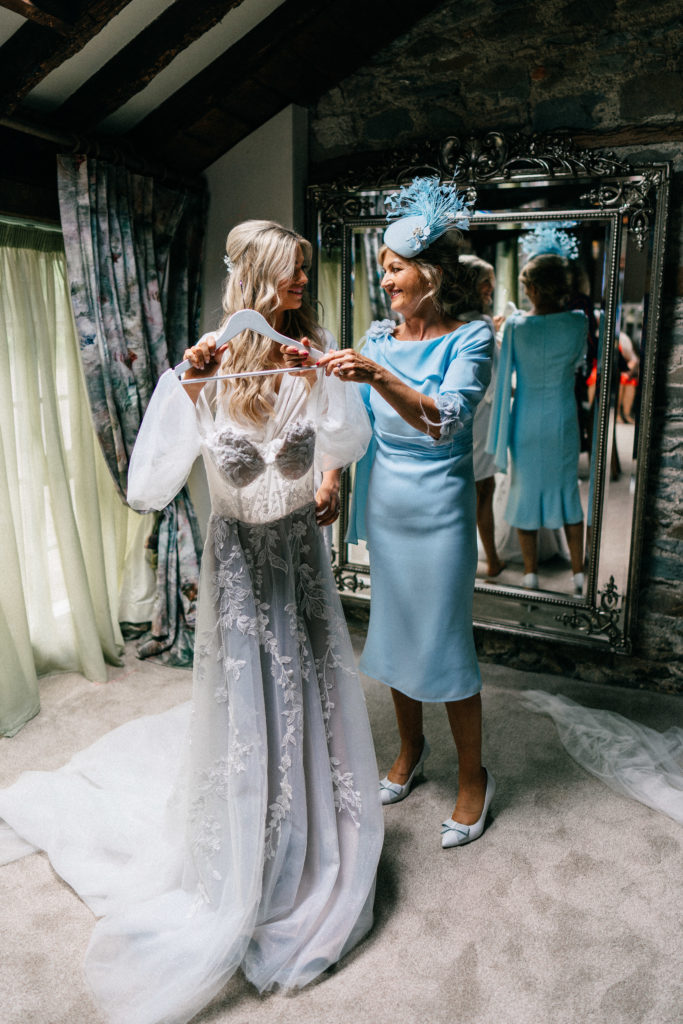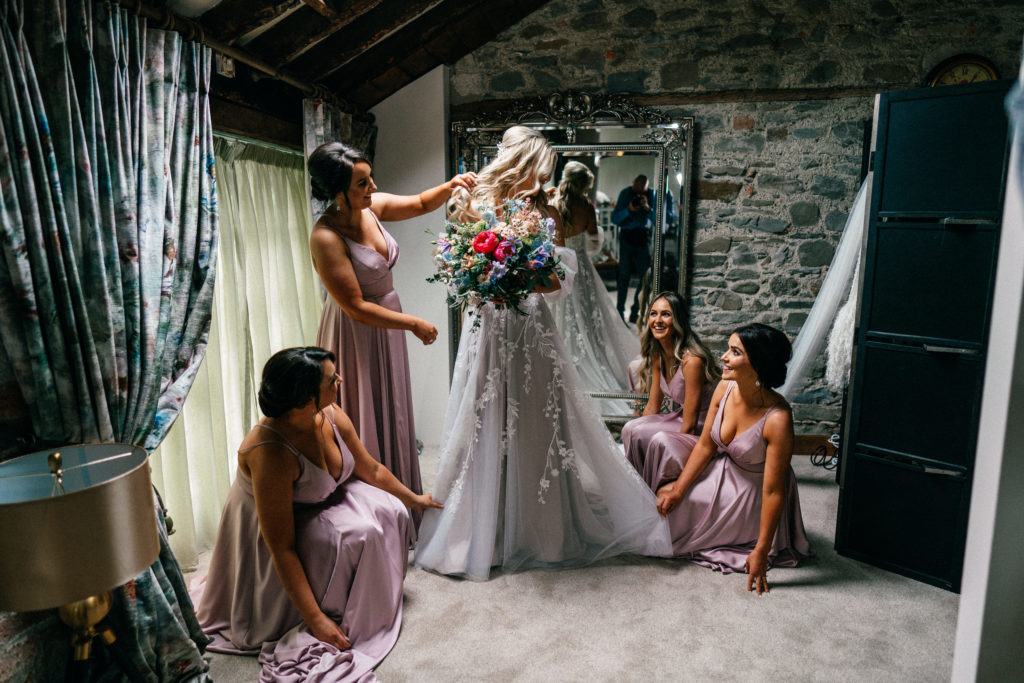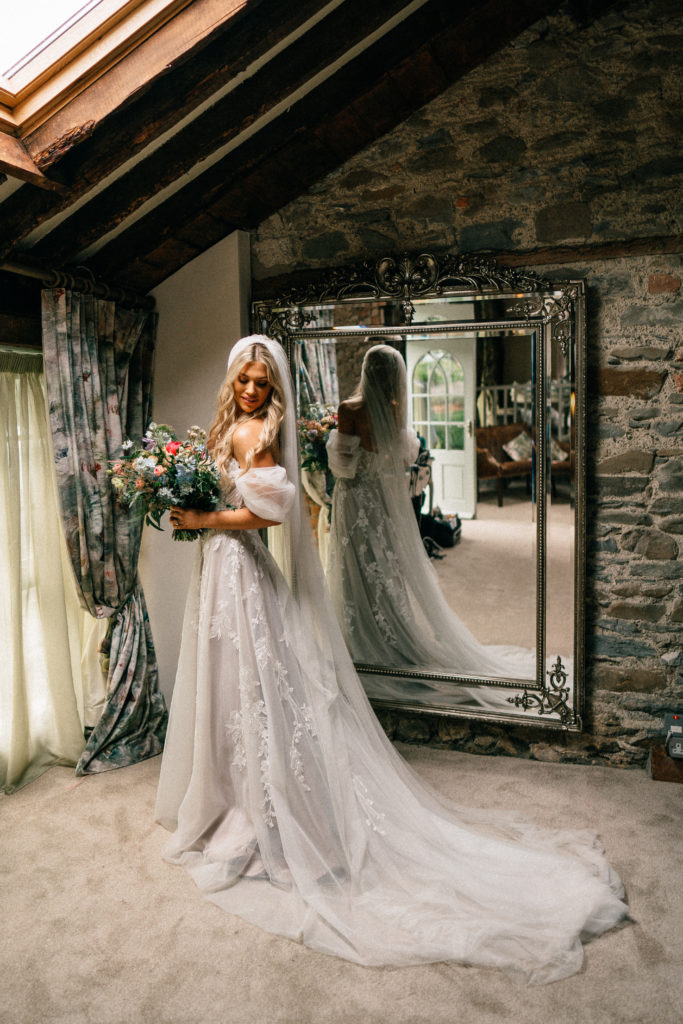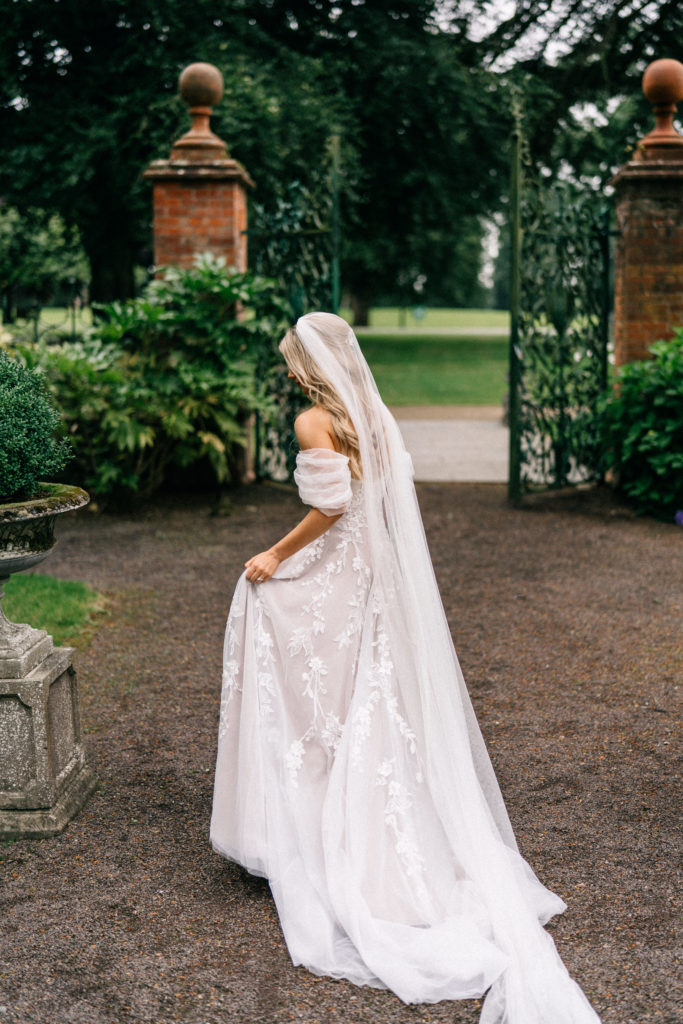 The Venue
We are a very relaxed couple, therefore we wanted somewhere that reflected this. We love staying in old buildings steeped in history, therefore a country house/castle vibe was always something we were looking for. With both of us working very different schedules, my mother went on the hunt for a venue that was cosy yet bright. She came upon Tankardstown, an exquisite 18th Century manor house that is beautifully decorated and exudes elegance. The drive in alone was breathtaking and every element of the house from there on in continued to excite us. From settling on a date, they took the reins and guided us in every direction to create the perfect day. Sarah Hamill, our wedding coordinator was outstanding. For two horizontal people, she managed to draw intricate details from us to create our dream day. Tadgh, the hotel manager, went beyond necessary during Covid times to ensure we had the day we wanted in the safest way possible. They were the dream team and I cannot thank them enough. The venue is breathtaking and sometimes I feel the photos don't do it justice.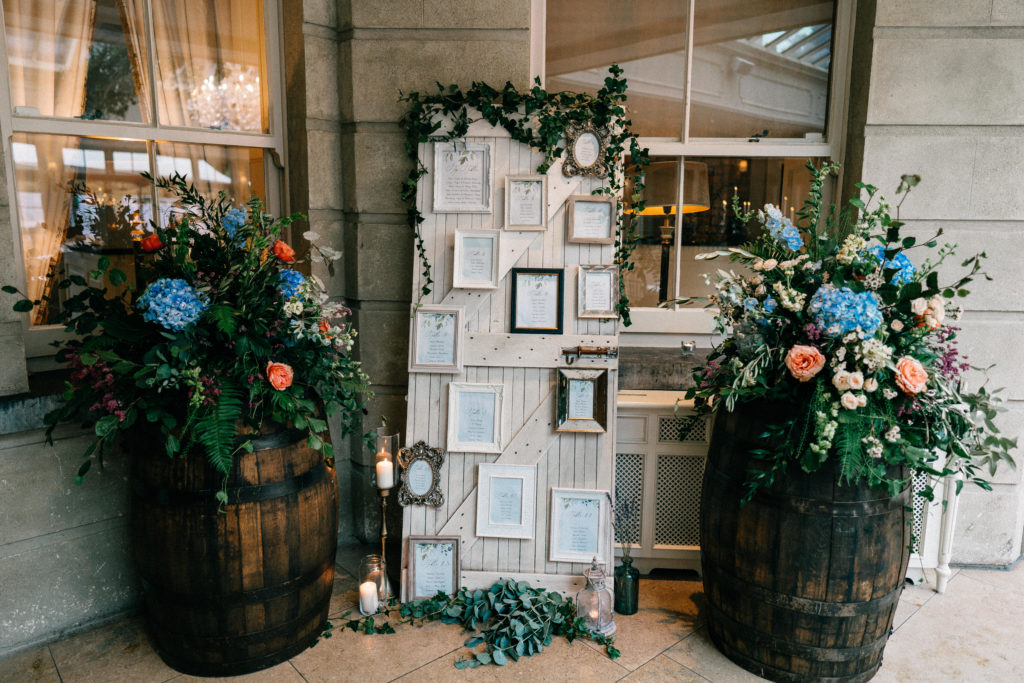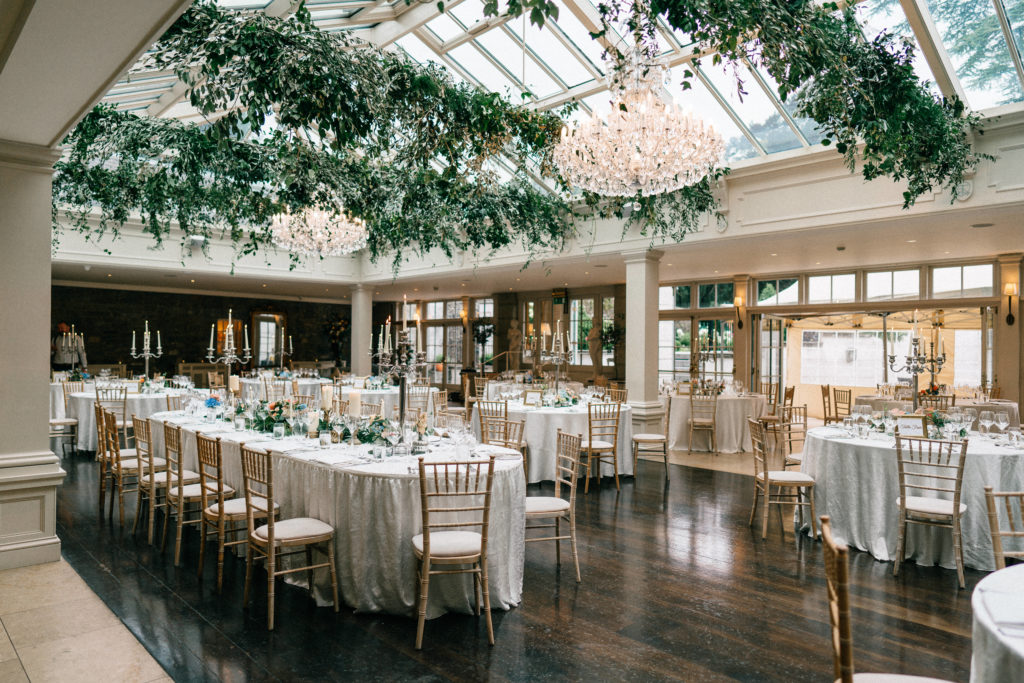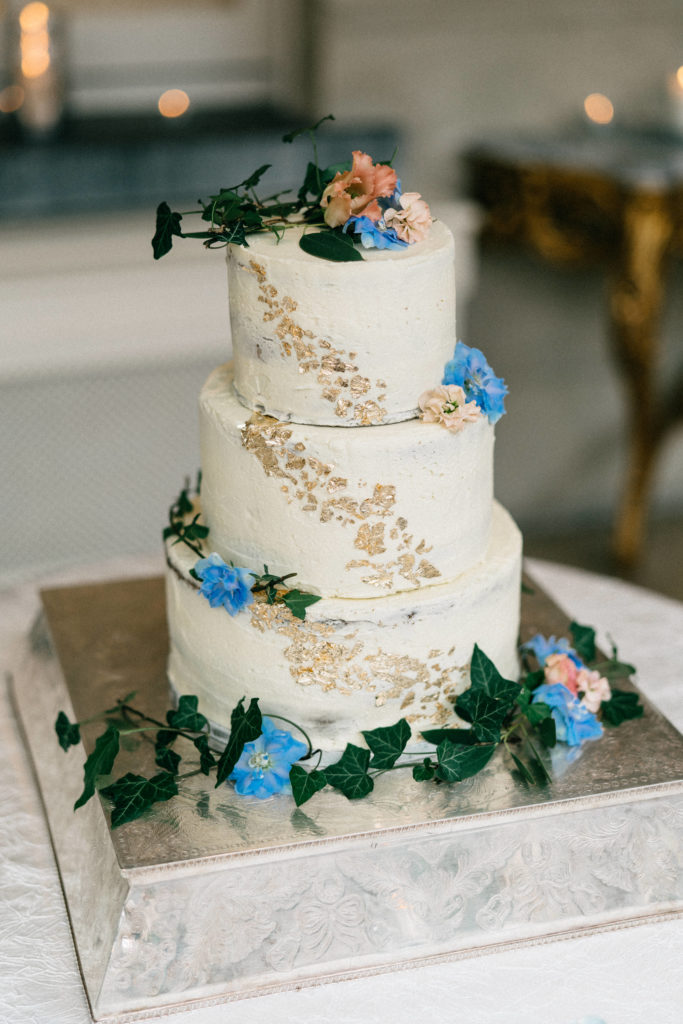 The Entertainment
We love music and more importantly, live music. I play traditional music myself, therefore I needed an Irish element to our day. We had the lovely Loinnir play for our ceremony. I chose these guys as they had a beautiful eerie quality to their style that comes across as almost mythical. I walked up the aisle to 'Far from Home', which is an Irish air and back down the aisle as a married woman to 'Dreams' by The Cranberries. Luckily enough, we were allowed live music outside and had Free Beer, a Limerick/Clare band play for us. When I say these guys are amazing at what they do, it is an understatement! They are such talented musicians and have a way of connecting with an audience like no other. We were heartbroken to learn that Padraig Kearney, their drummer, passed since and our deepest condolences to his family and his fellow bandmates.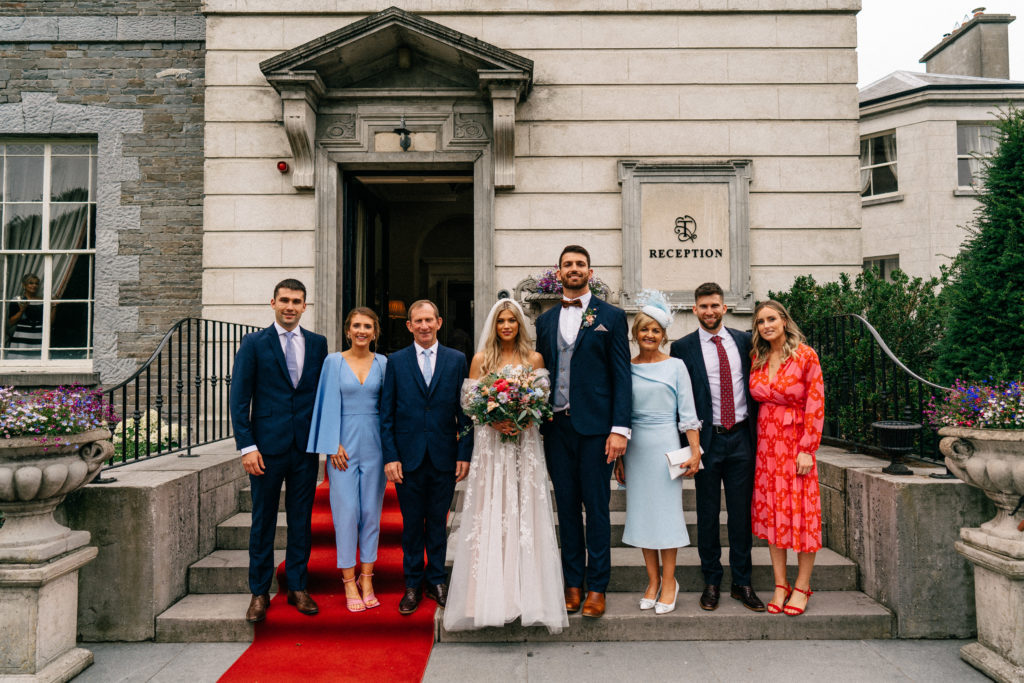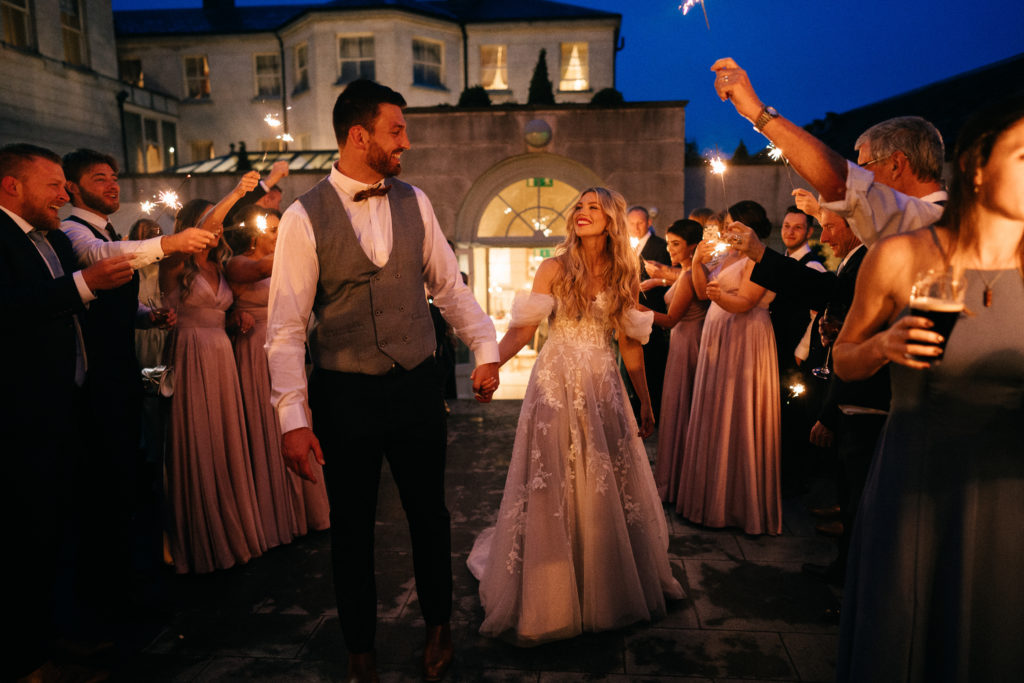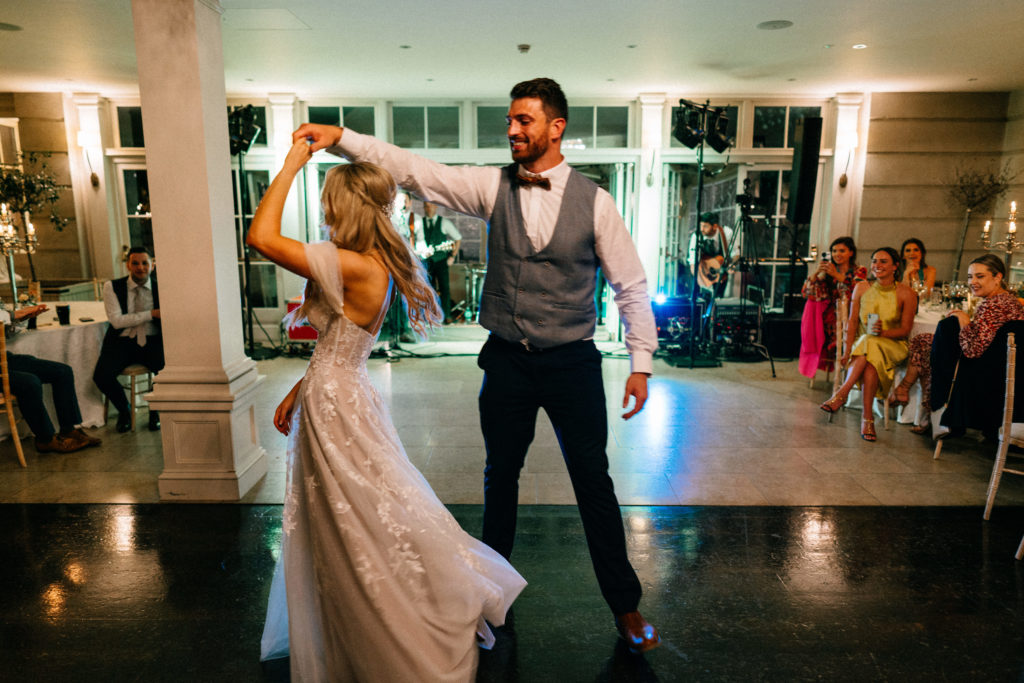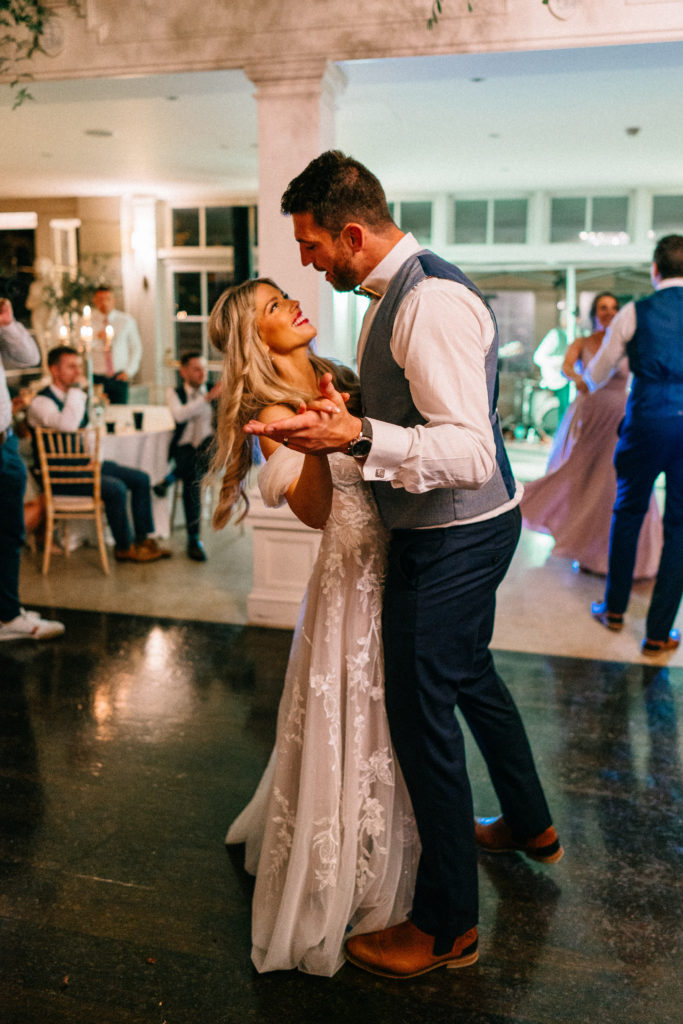 The Bridesmaids
When I thought I was laidback, my bridesmaids take it to a whole new level. These girls are my oldest and best friends in the world and they deserve a medal for being calm yet efficient. Throughout the entire process, from hen (which will remain a closed book) to the day itself, they carried me. Emma, Stacy, Rebecca and Nicola managed to be by my side supporting me the entire day, whilst also maintaining their key roles as my partners in crime!
They looked absolutely stunning in mauve dresses by Oh Hello Boutique, which we altered to suit size and fit. It was the first dress we chose and the girls looked so beautiful in them, it was an easy decision to buy. We matched their attire with crystal teardrop earrings and silver clutches from Coast.
The flowers were always going to be our main accessory, therefore I wanted to keep the bridal party attire tonal and earthy.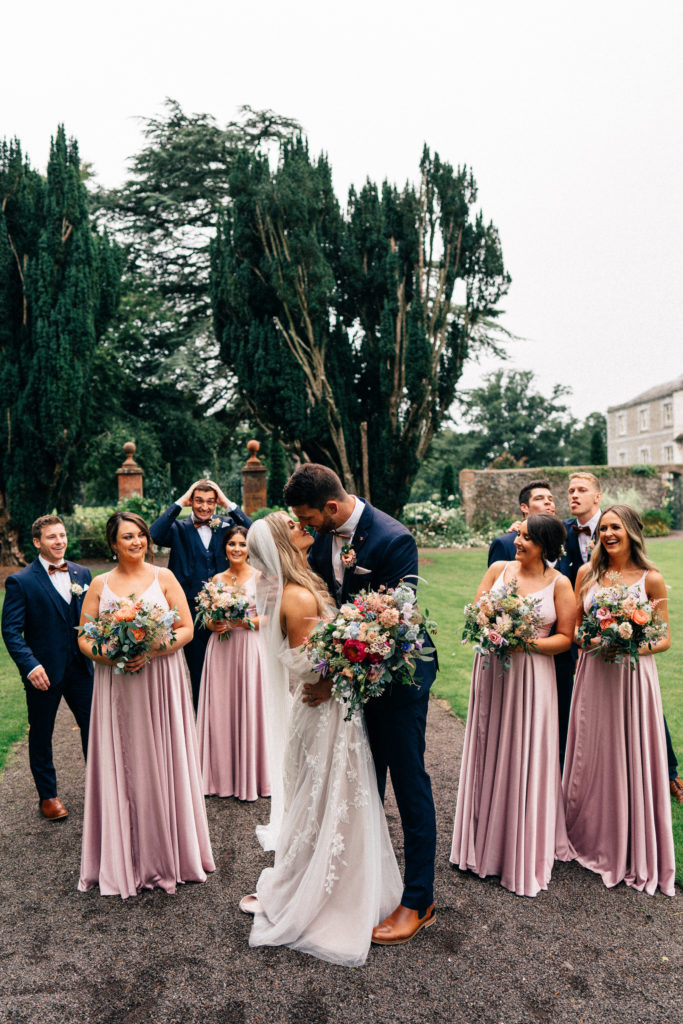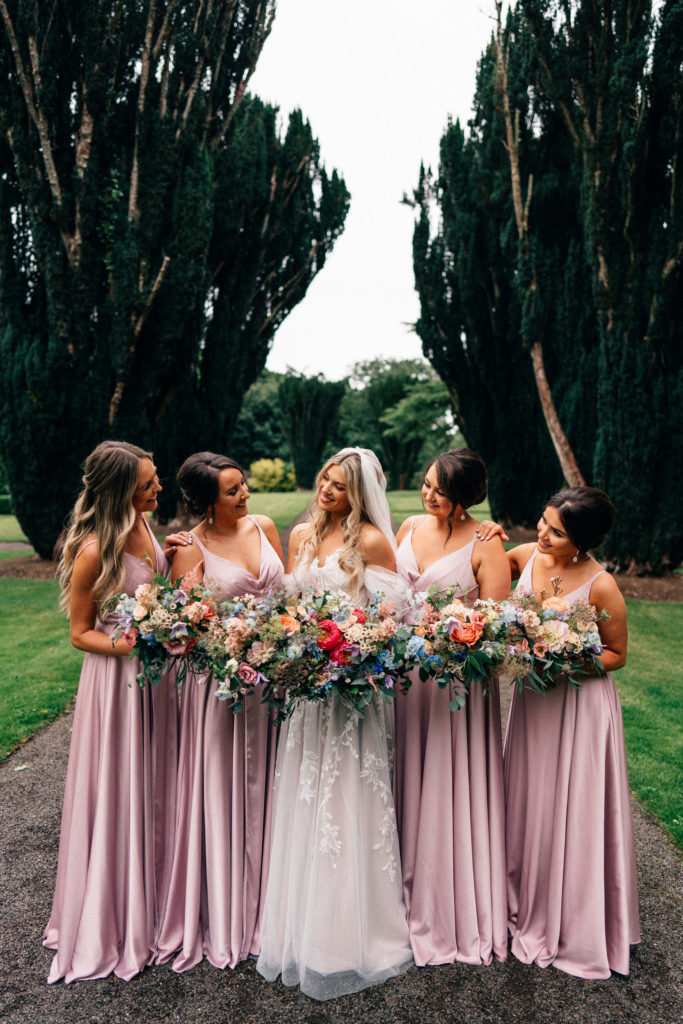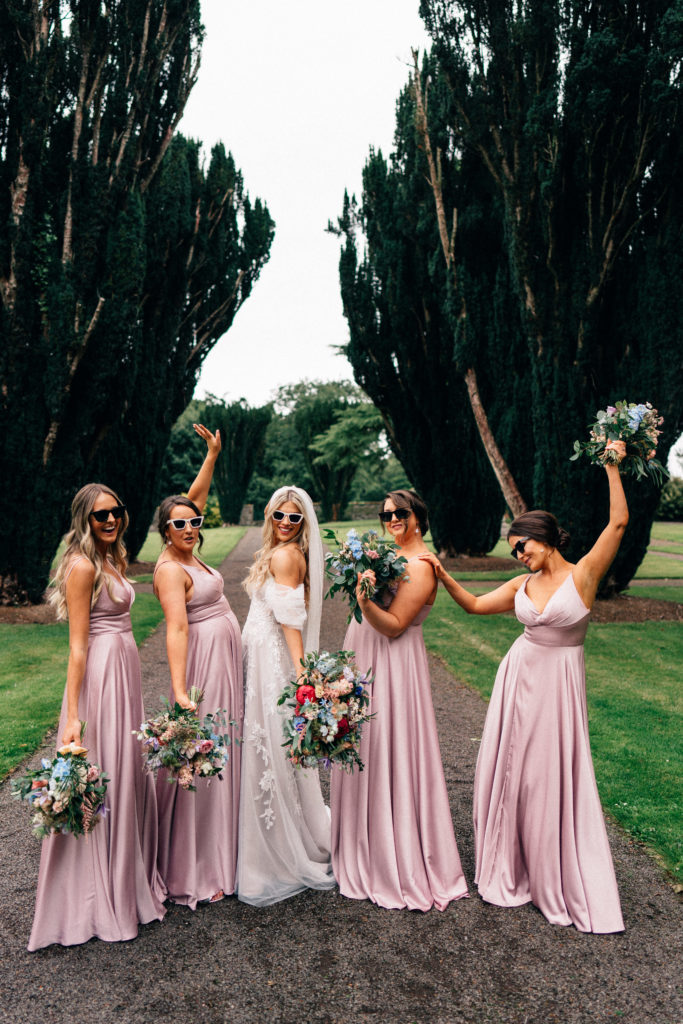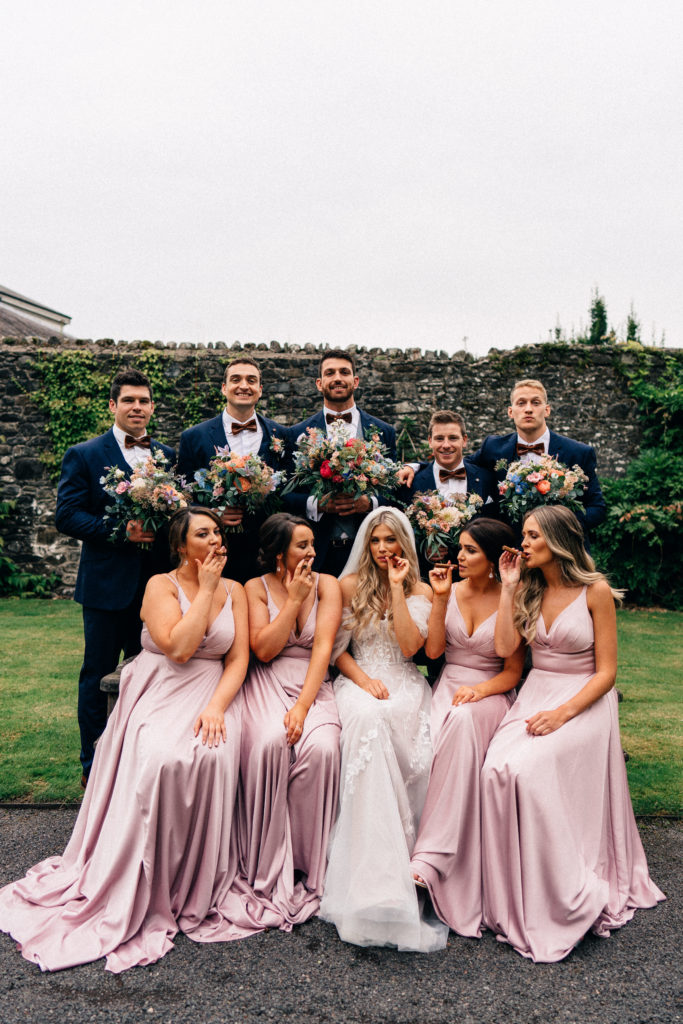 The Best Decision
Our best decision was not cancelling the band. There was a lot of confusion around what was happening with Covid and what restrictions were going to be in place. There was no live music allowed the week before the wedding so we were very on edge. Our band, Free Beer were amazing and were so accommodating. The music often re-enforces the atmosphere of a wedding and these guys did this and more. We also didn't rehearse our wedding or focus too much on the schedule of the day. We had a rough idea however, between the hotel and the photographer, they tend to keep you on track. My advice would be to let go of your worries and need to organise on the day…if you can.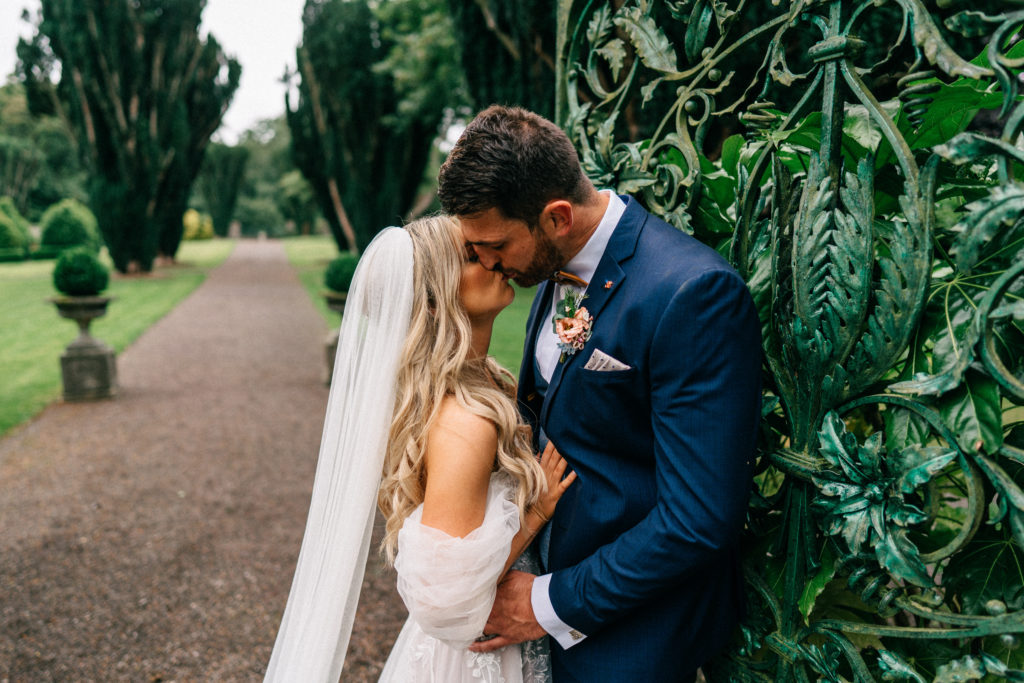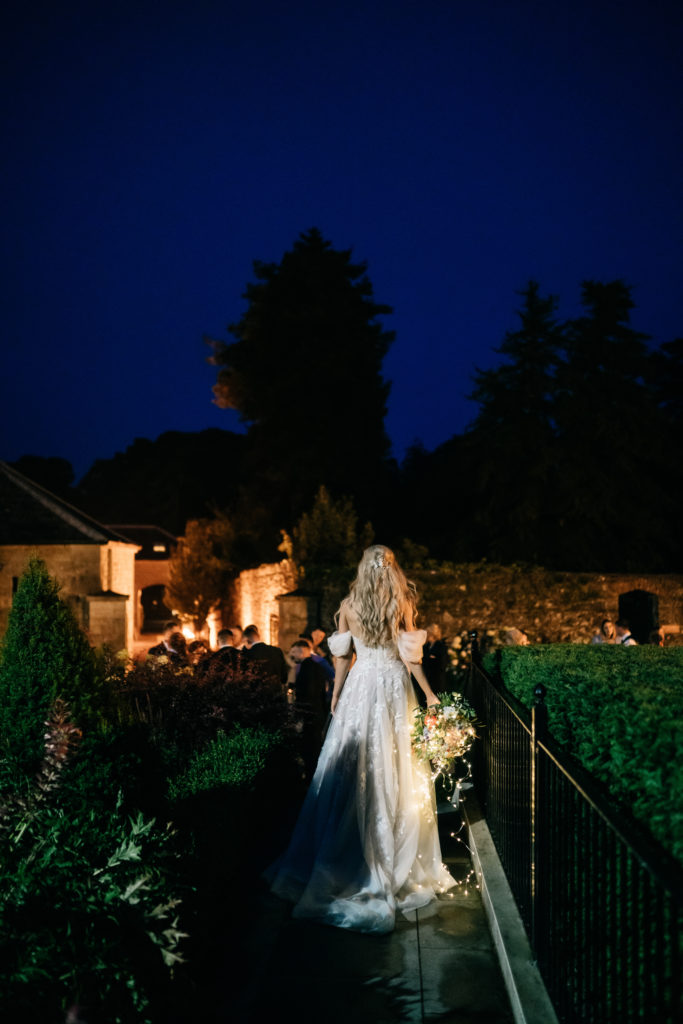 The Worst Decision
Letting my 125kg husband sit on the swing with me for a photo. The swing did a full 360 degrees and as we ended up on the ground, we heard a spine chilling tear. All clouds have a silver lining though, we managed to get a great photo and never found the rip in either of our attires. It ended up as a win!