At this time of year, it's only natural that you will be considering getting married around this time of year, maybe in 2016 or 2017. As such, you'll be scouting for perfect winter wedding venues. We can't always guarantee snow-covered hills but we can certainly hope, and we've picked five venues around Ireland that would be ideal for winter weddings.
Waterford Castle Hotel & Golf Resort
Set on an enchanted 310-acre private island, Waterford Castle Hotel & Golf Resort is a place of history, romance, and tranquility. Castles always look beautiful, no matter what time of year it is, and in the depths of winter, you'll want something magical for your special day. The 16th Century castle combines the gracious living of the past with every modern comfort, service and convenience, providing a stunning venue for an unforgettable wedding day.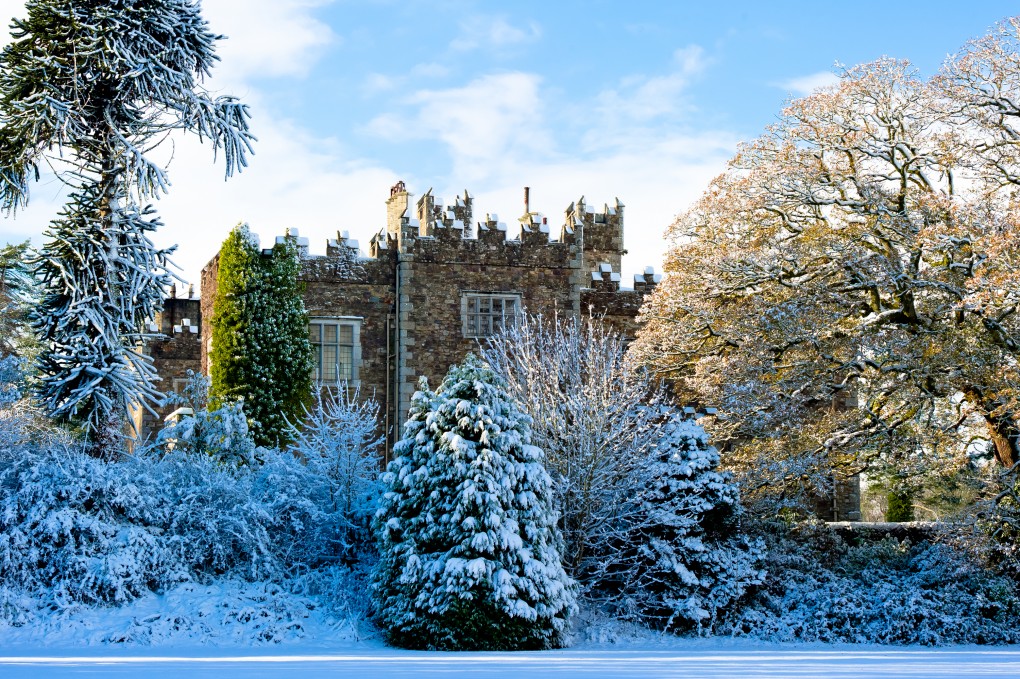 Castle Leslie Estate
Nestled on 1,000 acres of undulating Irish countryside, dotted with ancient woodlands and glittering lakes, Castle Leslie is a stunningly beautiful secluded estate in Monaghan, Ireland.  Overlooking Glaslough Lake, this gorgeous estate would be nothing short of magical on a crisp winter day for your wedding. The path to the Pavilion is also lit with flaming torches at night, which creates the most romantic atmosphere.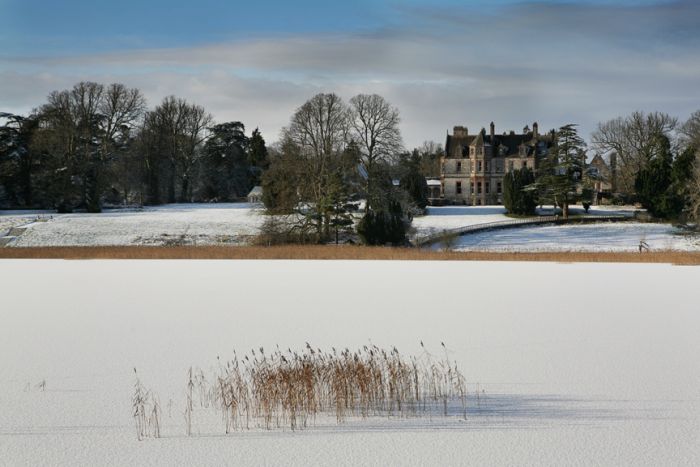 Mount Falcon Estate
Mount Falcon Estate offers 100 acres of magical woodlands, between Foxford and Ballina, in North County Mayo, the most beautiful part of the West of Ireland. Situated in the hearth of the Moy Valley, this Victorian Gothic manor house exudes understated elegance from a bygone era, making it an ideal location for a winter wedding.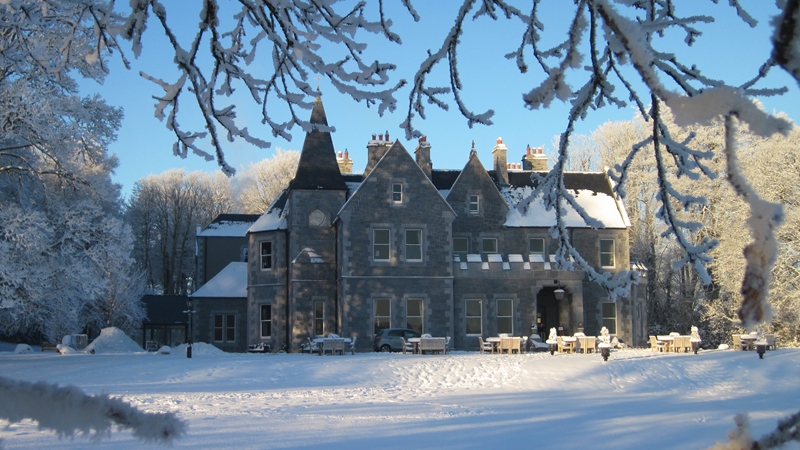 Fota Island Resort
Nestled at the heart of a peaceful island and surrounded by gorgeous scenery, the naturally beautiful Fota Island lies in the heart of a 780-acre estate, making it a perfect and picturesque venue for a winter wedding. Bringing in all the elements of natural beauty and serenity Ireland has, Fota Island Resort is one of the most idyllic, luxurious and stunning settings on the Irish Coast for a winter wedding.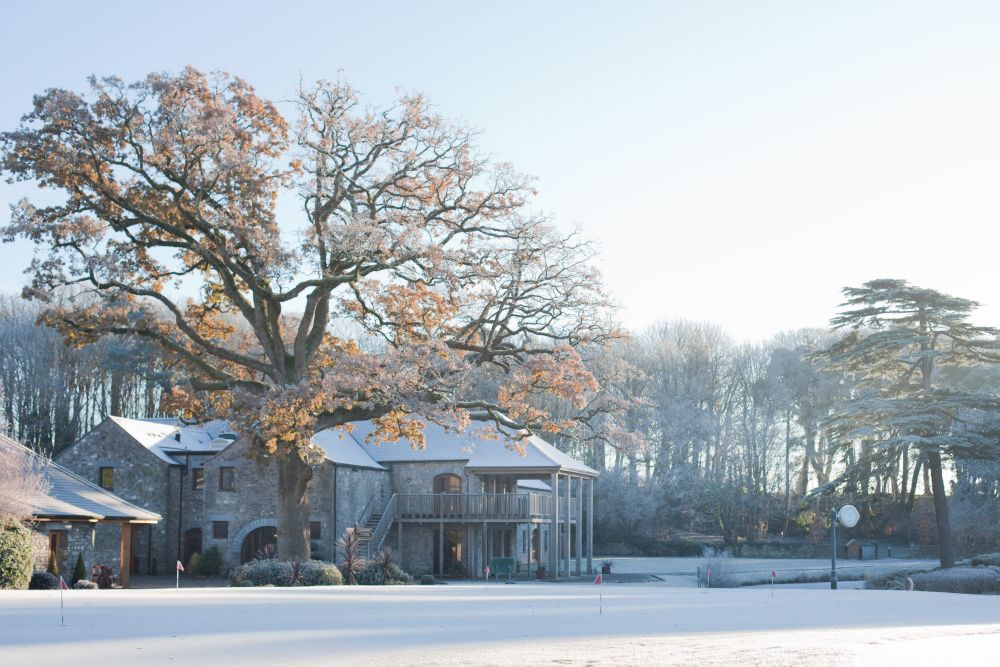 Lough Eske Castle
History, modernity, and flawless service converge at Lough Eske Castle and it is here that they set a grand stage for your wedding. The stunning five-star castle is located on a secluded lakeside estate makes it an ideal location for a winter wedding just outside Donegal Town and its history dates back to the 1400s.