Spring has sprung, and lush wedding flower season is here in full force. If you're anything like me, then you fall head over heels in love with every garden wedding you lay your eyes upon; my Pinterest board is jammed with big lush flower arrangements, delicate chine and dreamy gowns that would look perfect in Pride and Prejudice! If a garden party theme if your perfect cup of tea then I know you're going to love this.
The Decor
When in doubt, go overboard with the flowers! Your decor should be an abundance of pastel blooms; think roses, dahlias, hydrangeas and stock flowers to give your arrangements life and body. Keep in mind your venues will be full of lush green with trees, grass and leaves so use that to your favour and mix and match tones and shades of pink, yellow, blue and orange; there's really no way to go wrong!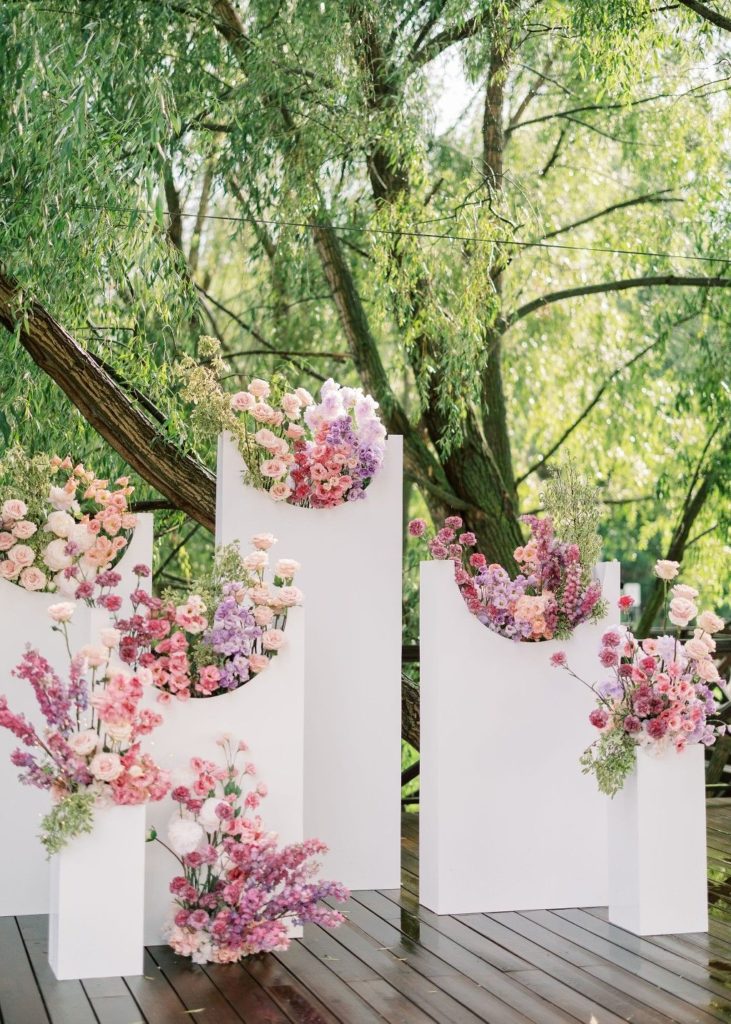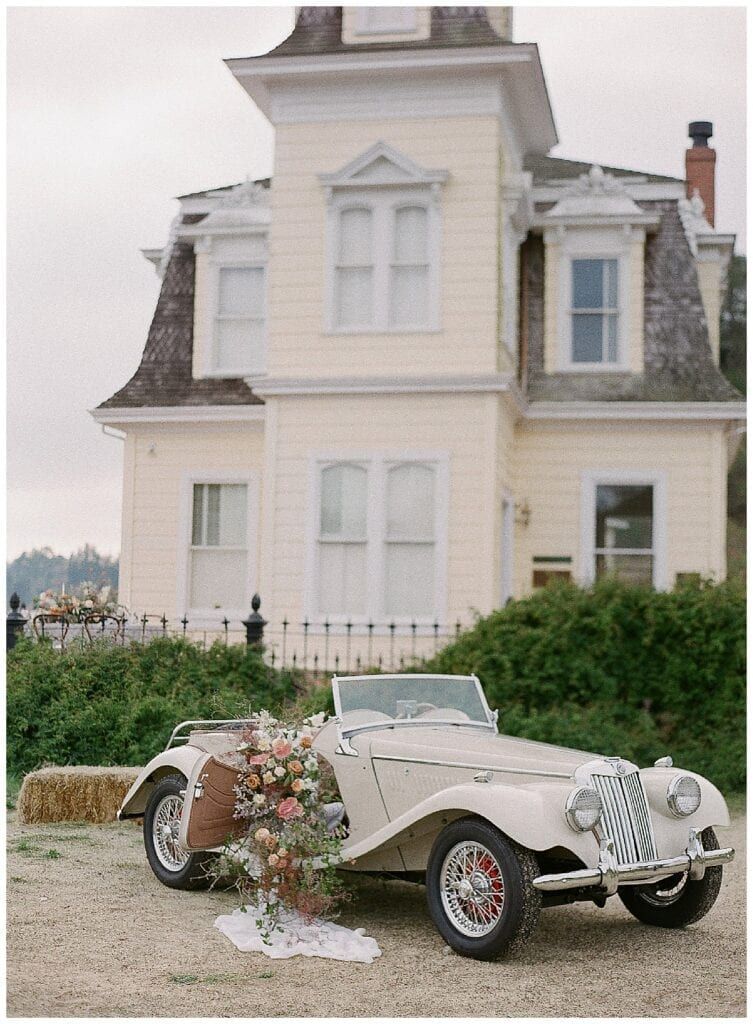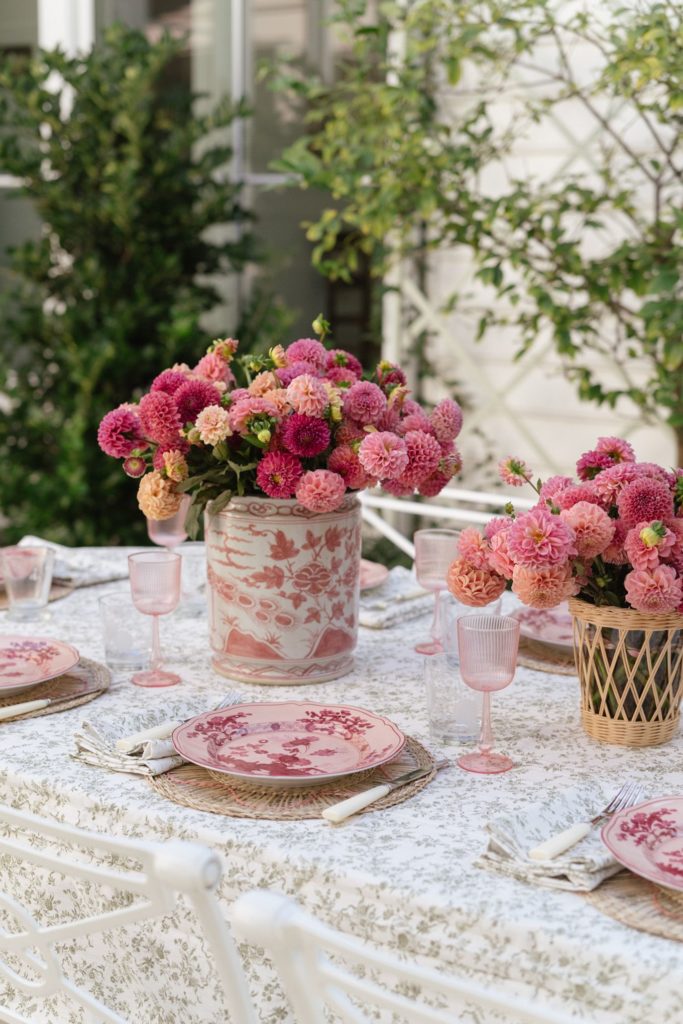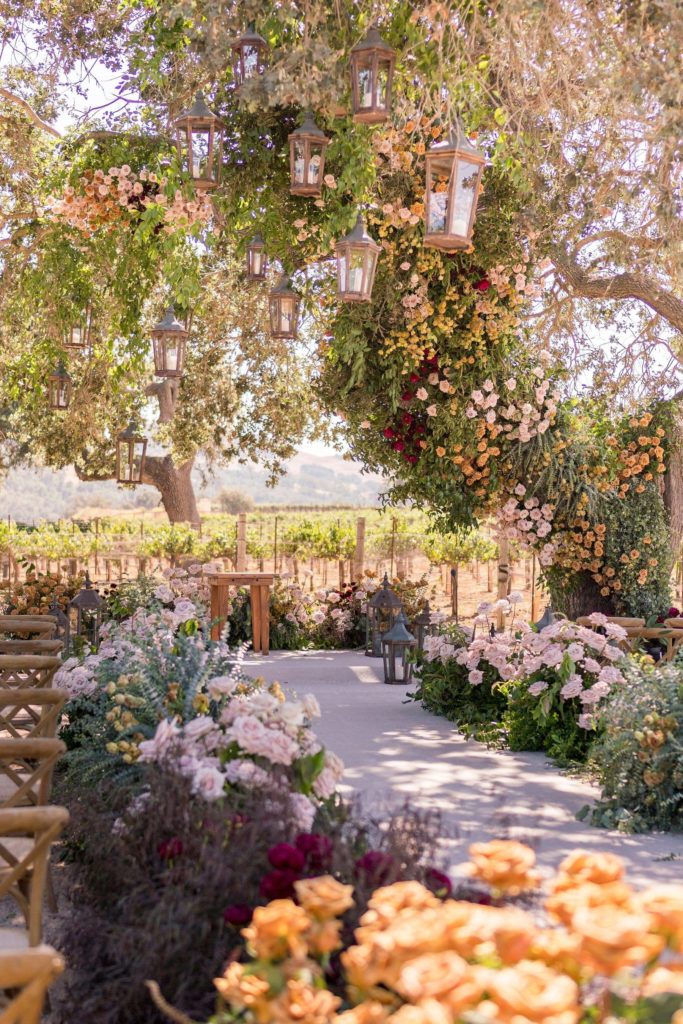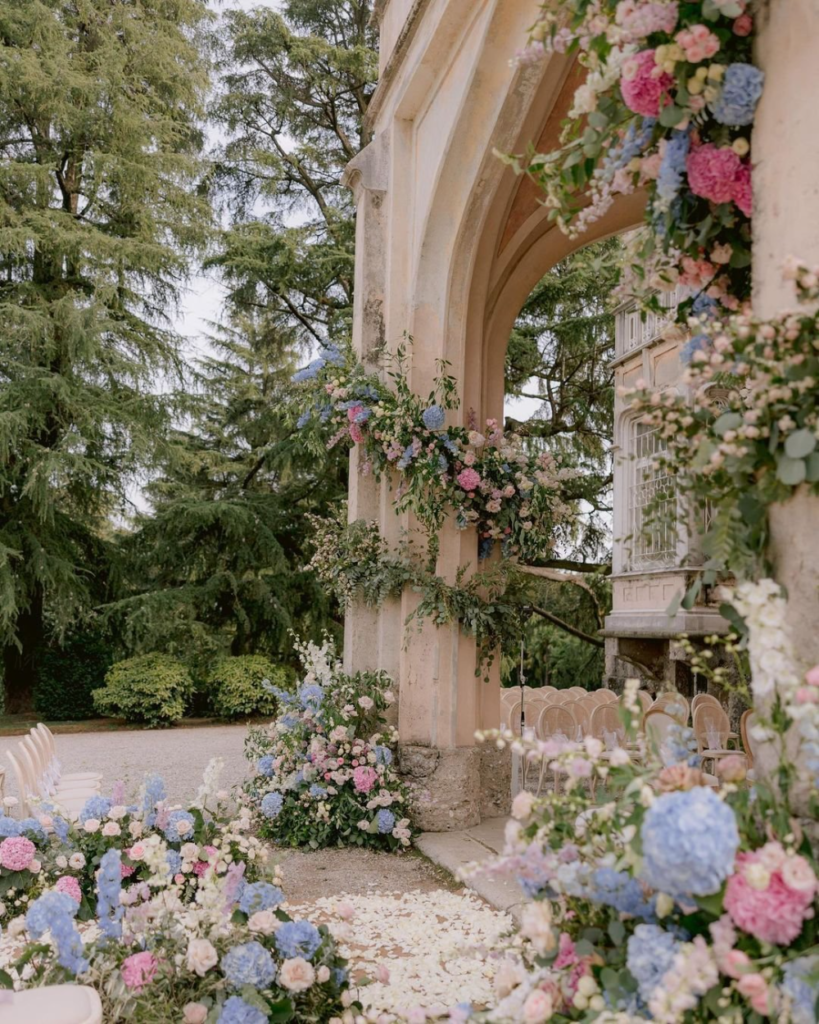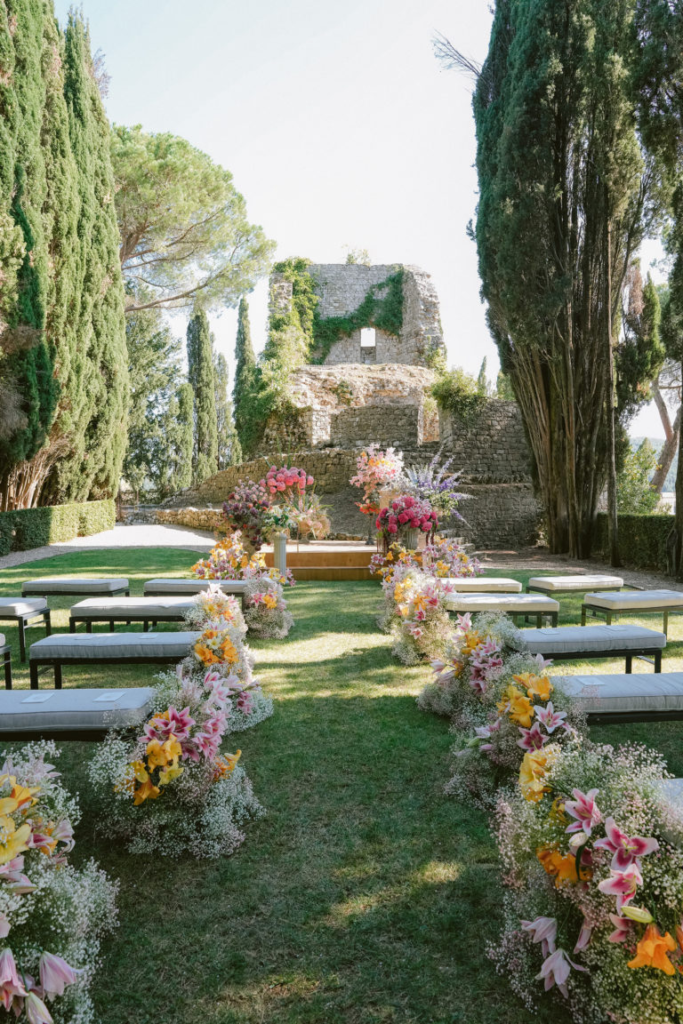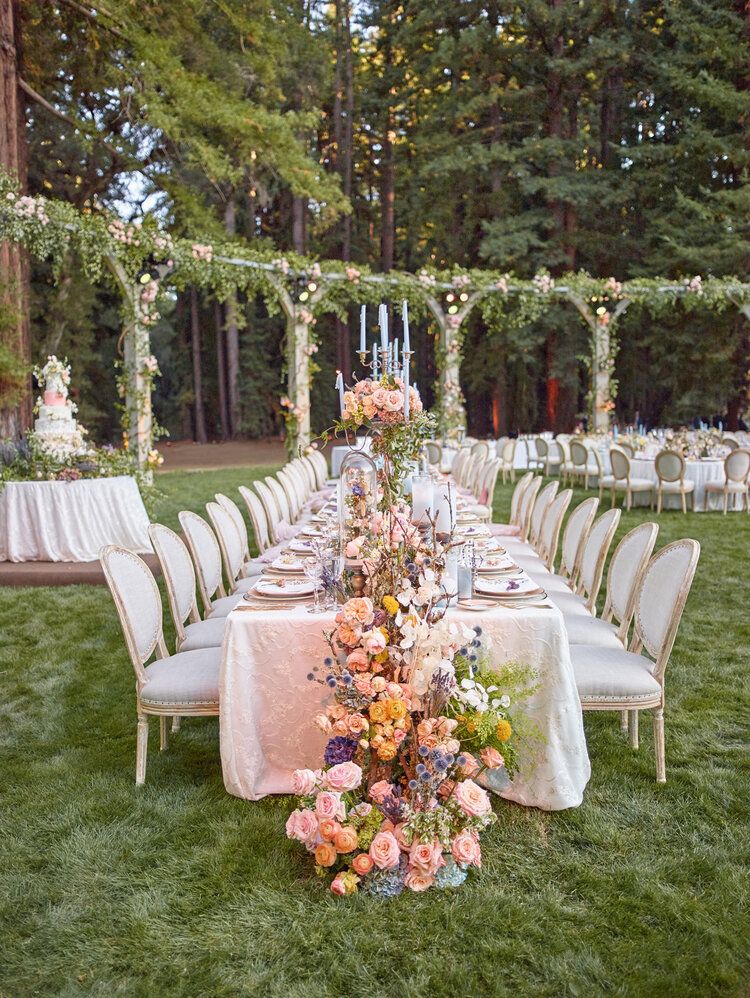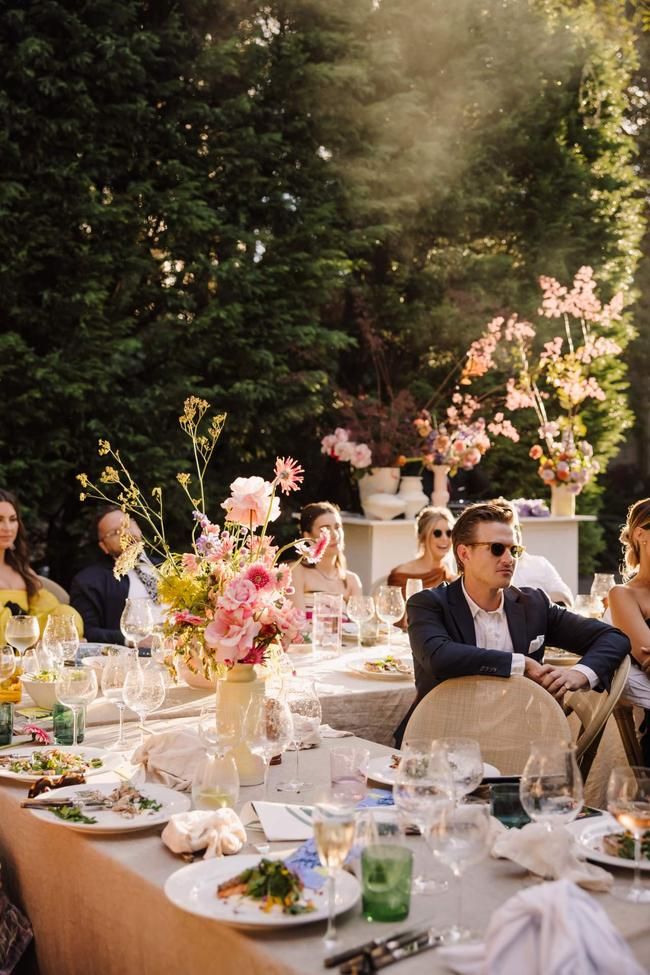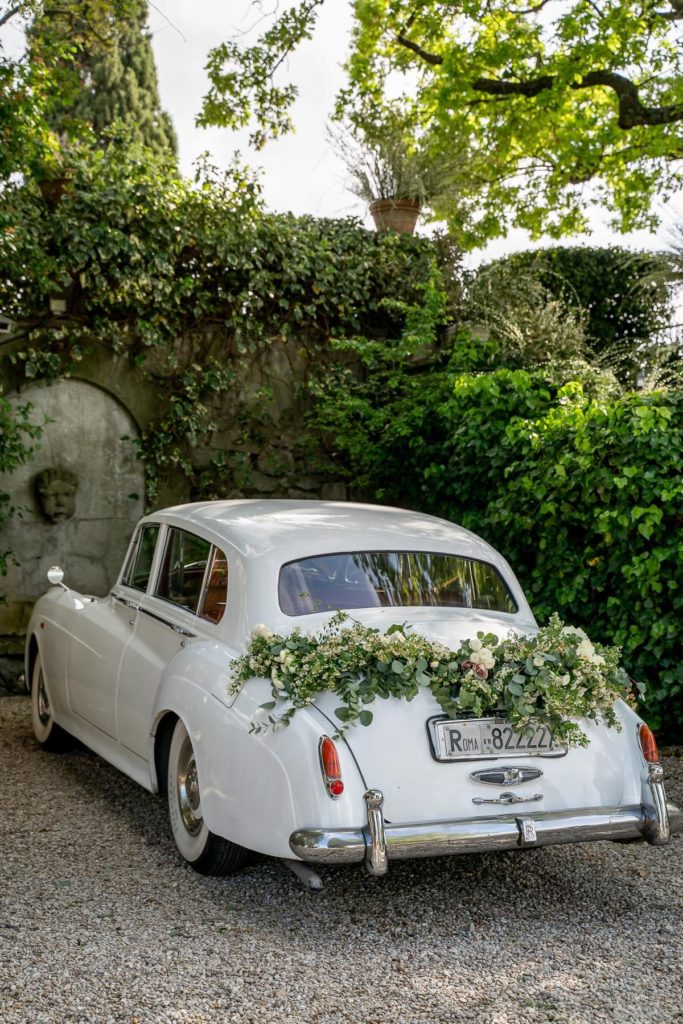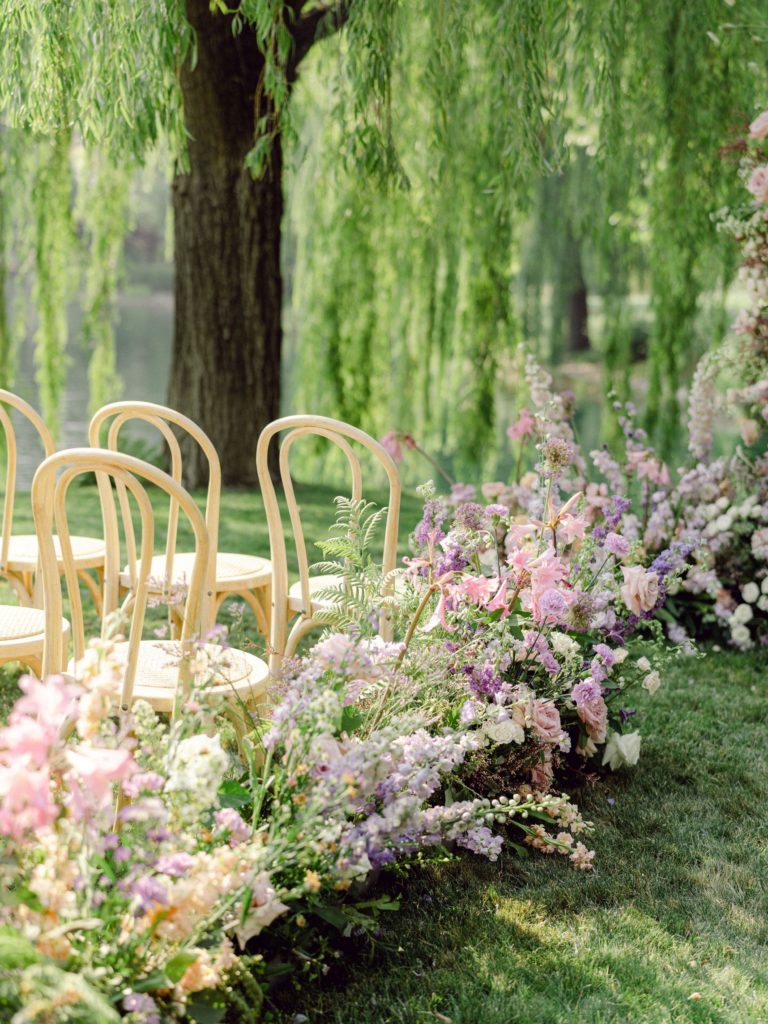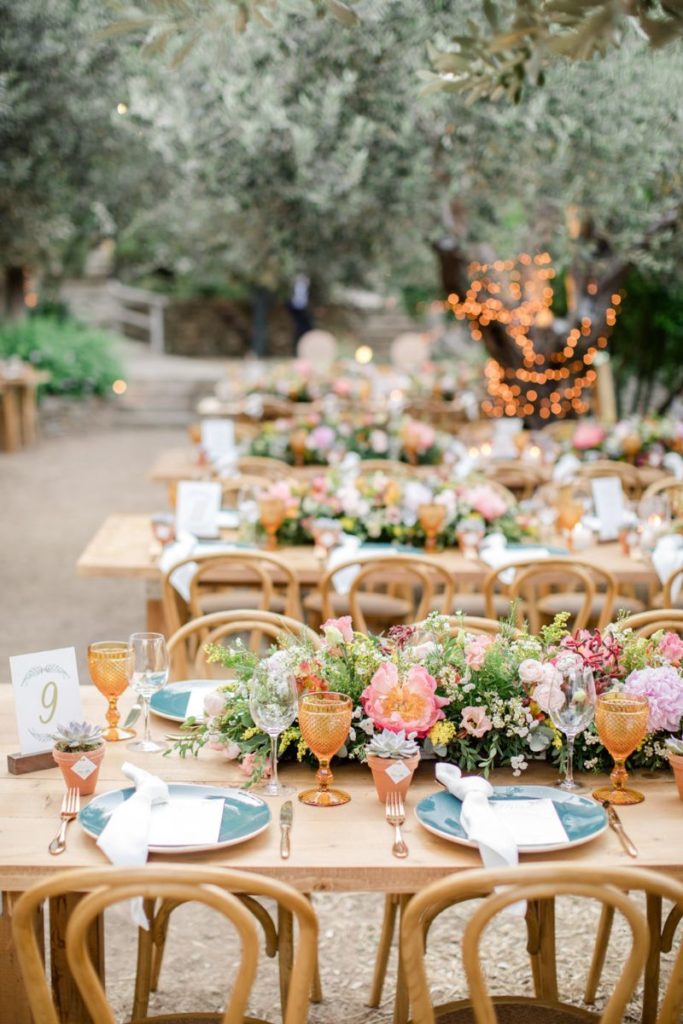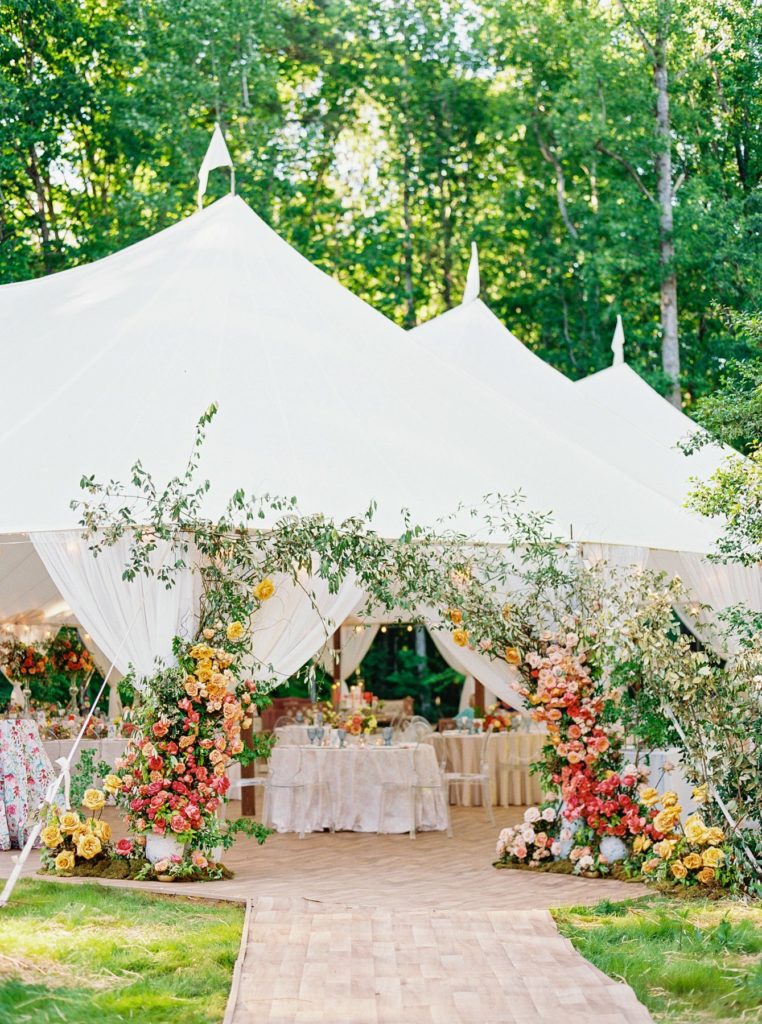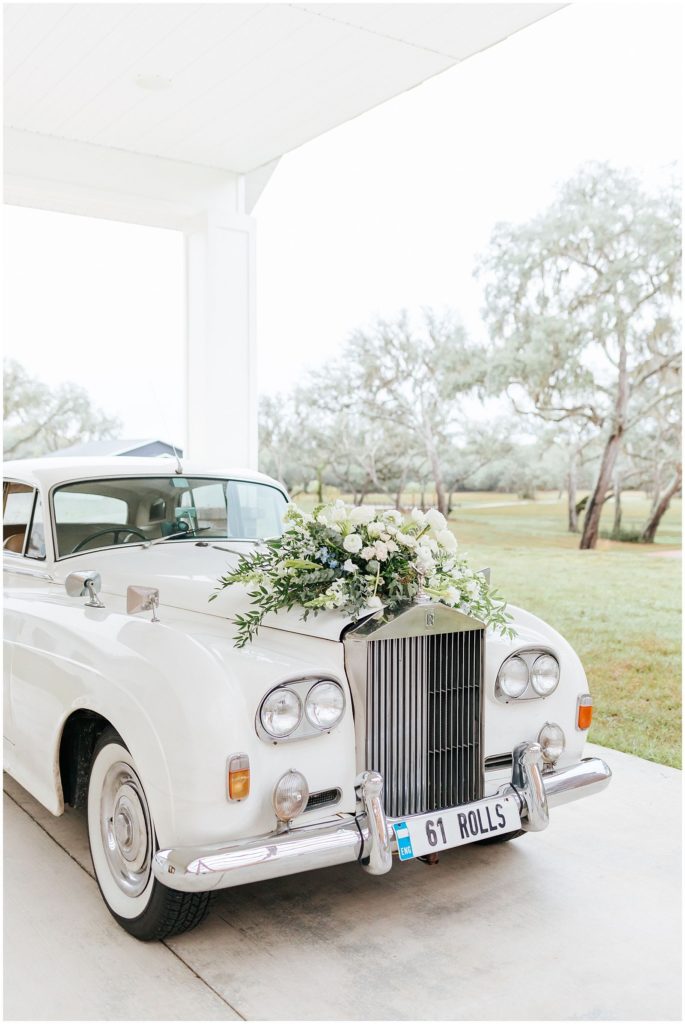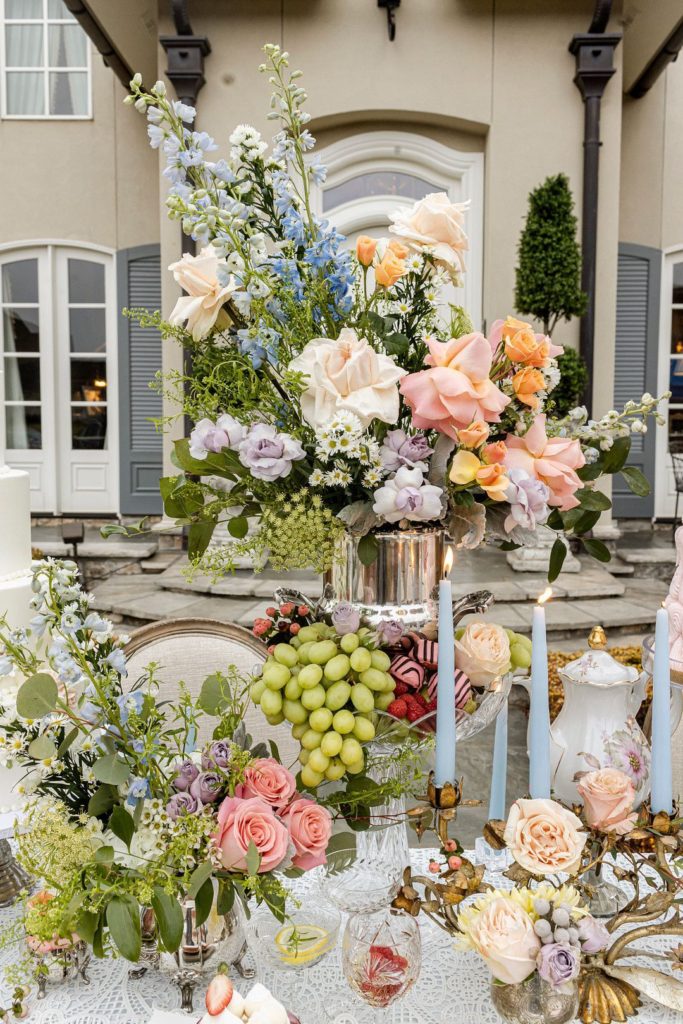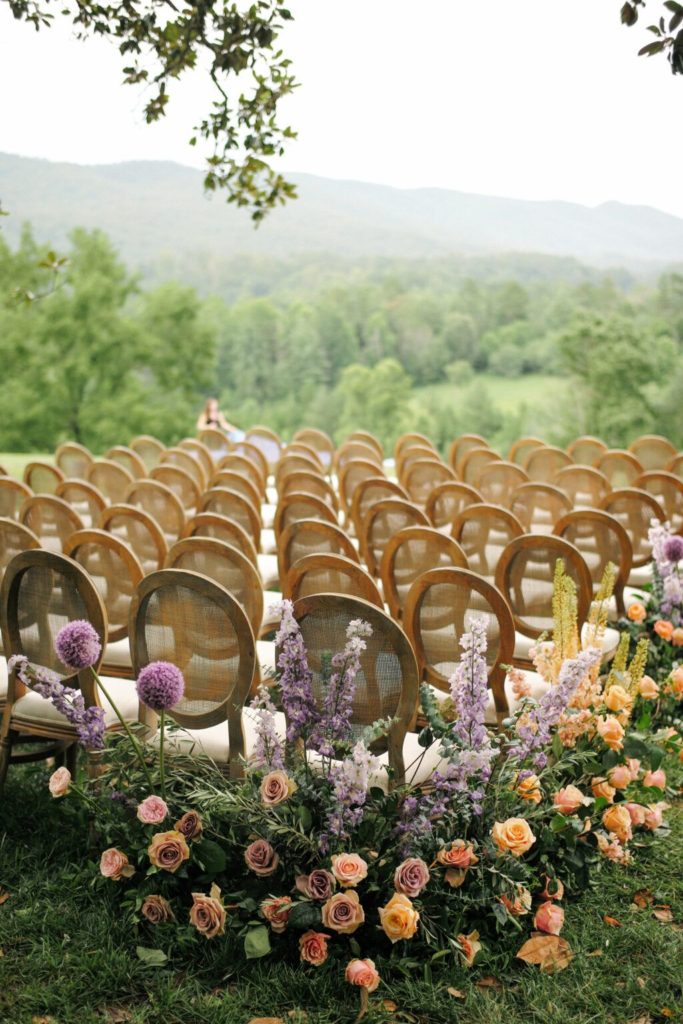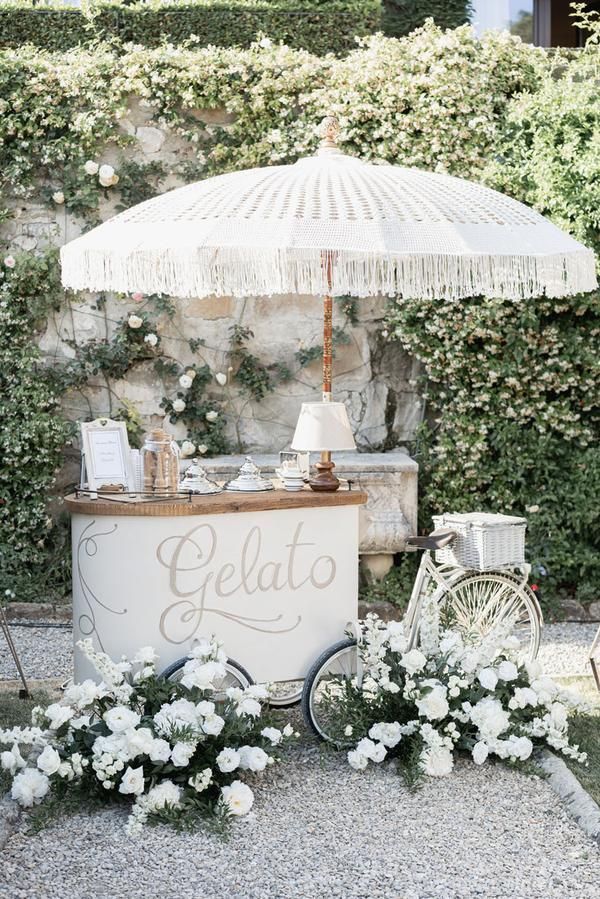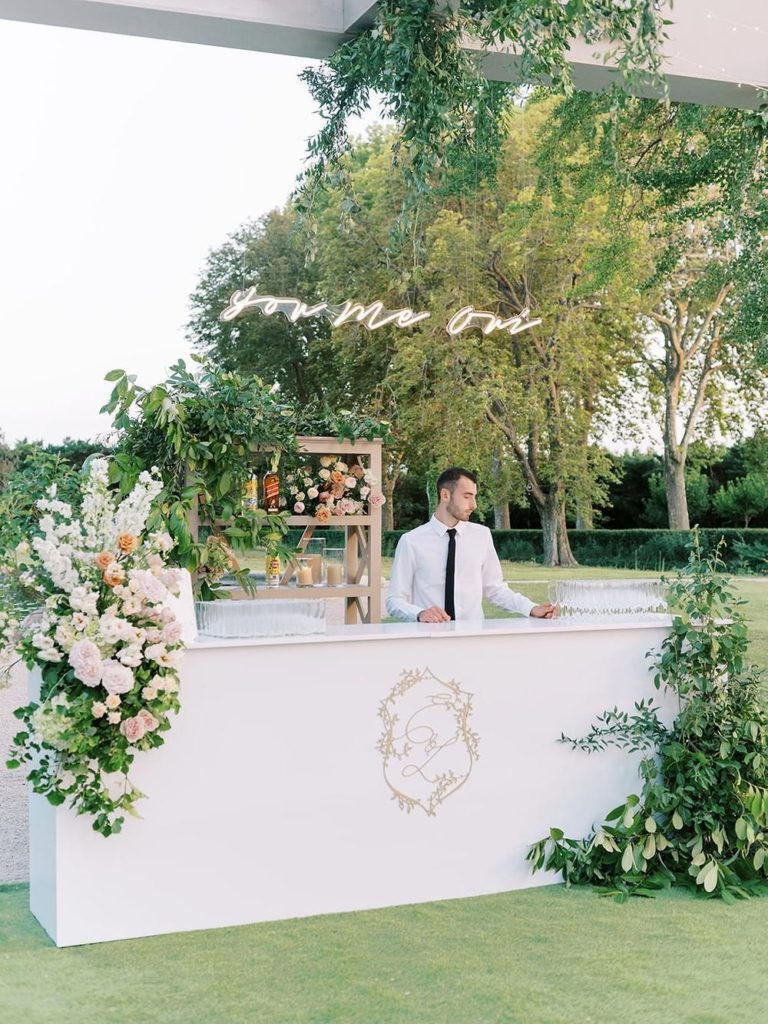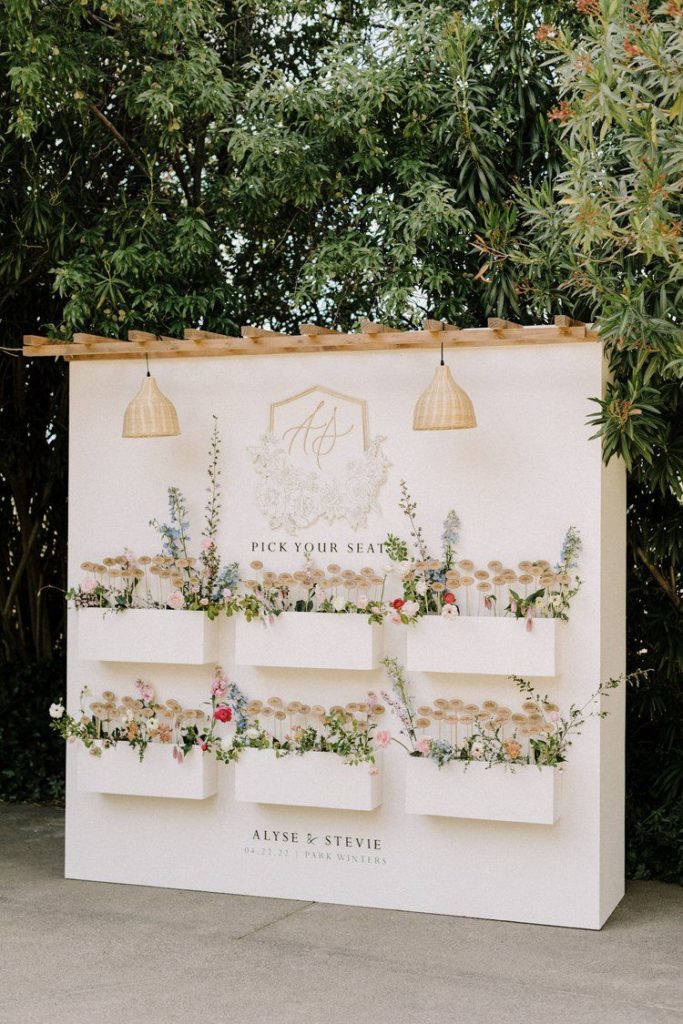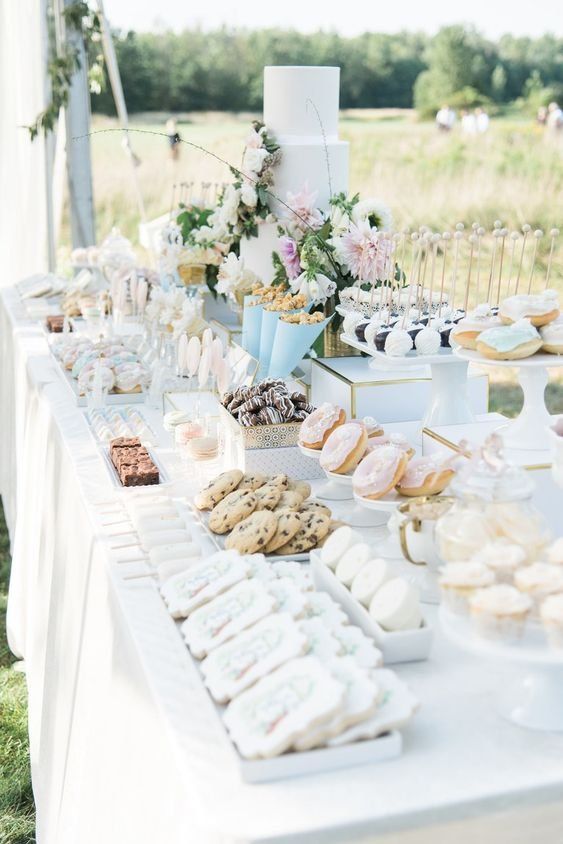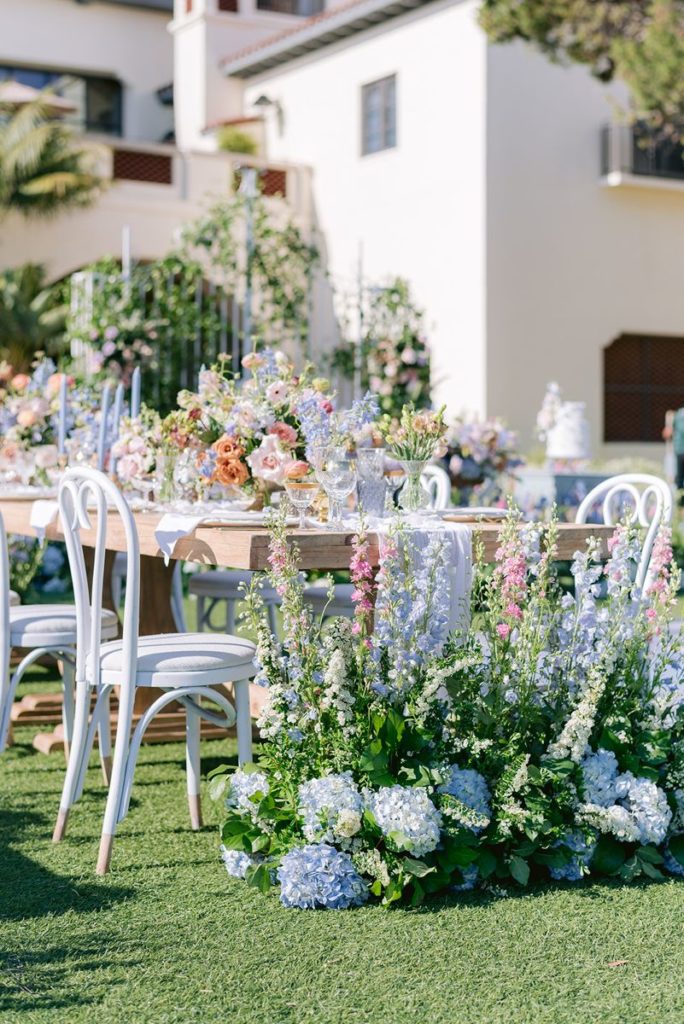 The Details
With a garden party theme the devil is in the details, choosing colourful glassware and focusing on the spread of decor instead of the height will give you a fairytale look without being overwhelming. Adding little touches for your guests like fan to keep cool, parasols to keep the sun out of their eyes and fresh, floral drinks ties the whole look together, if you were putting together a picnic for your nearest and dearest you would want them to feel cared for!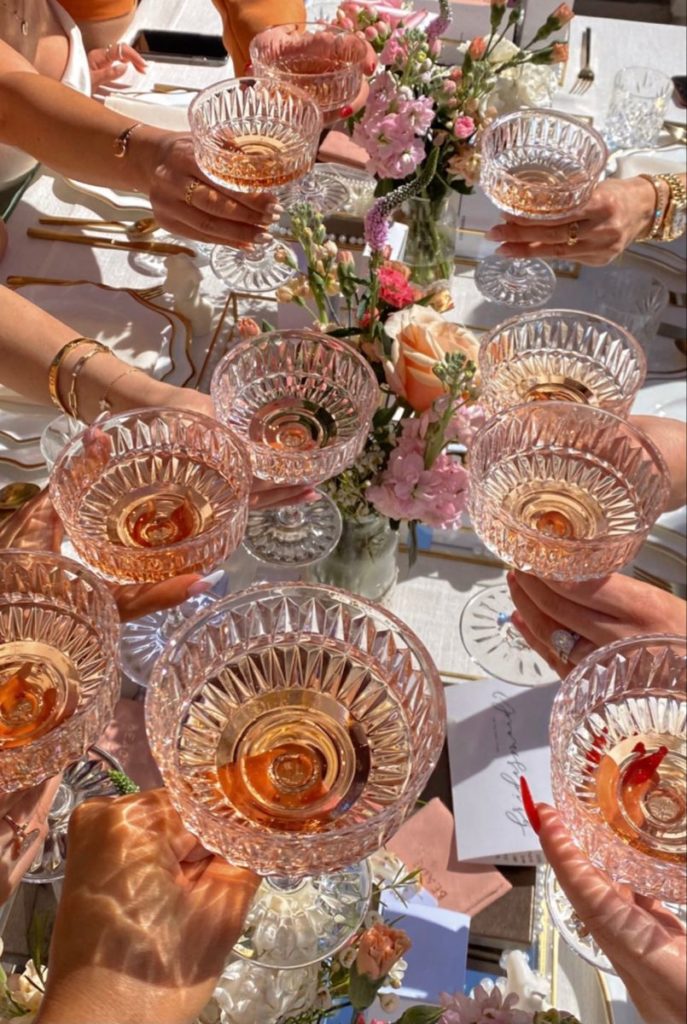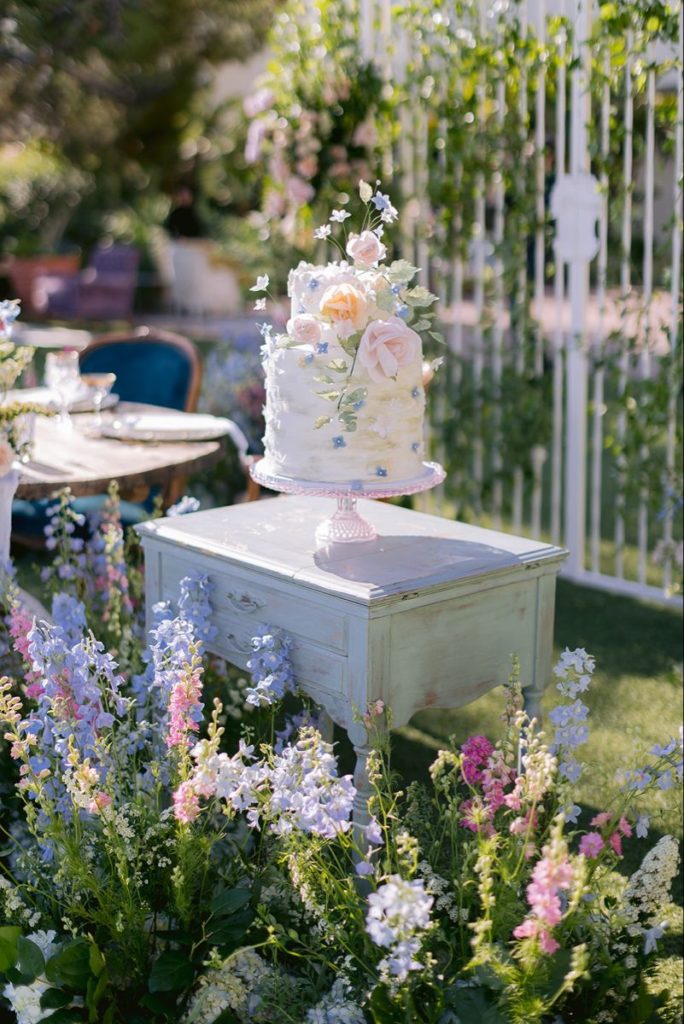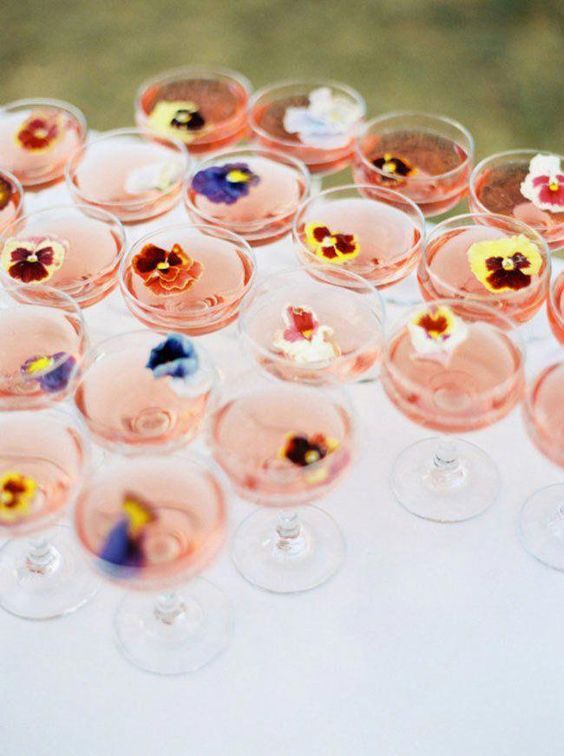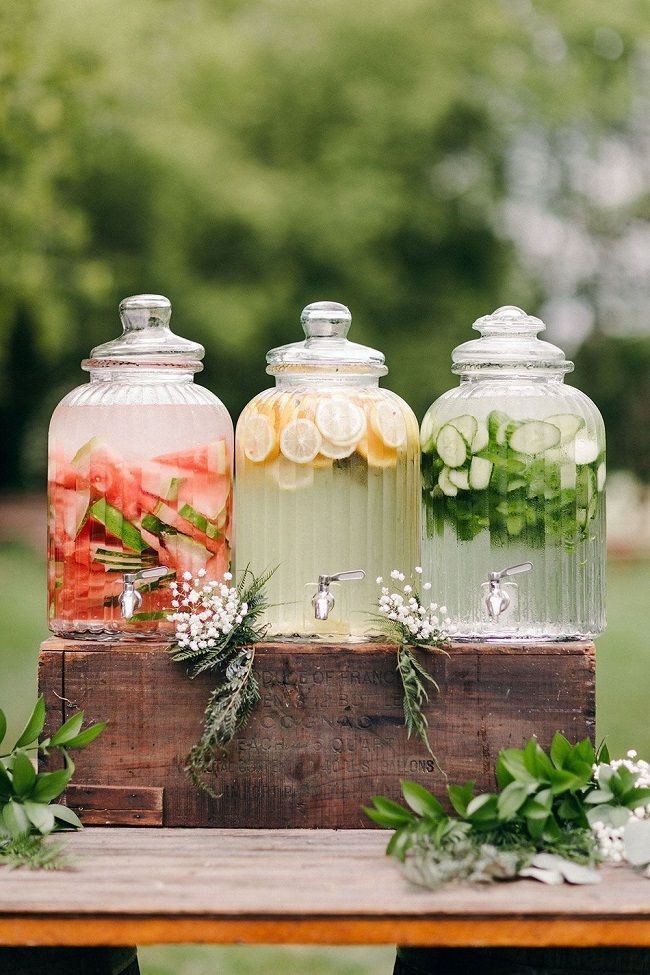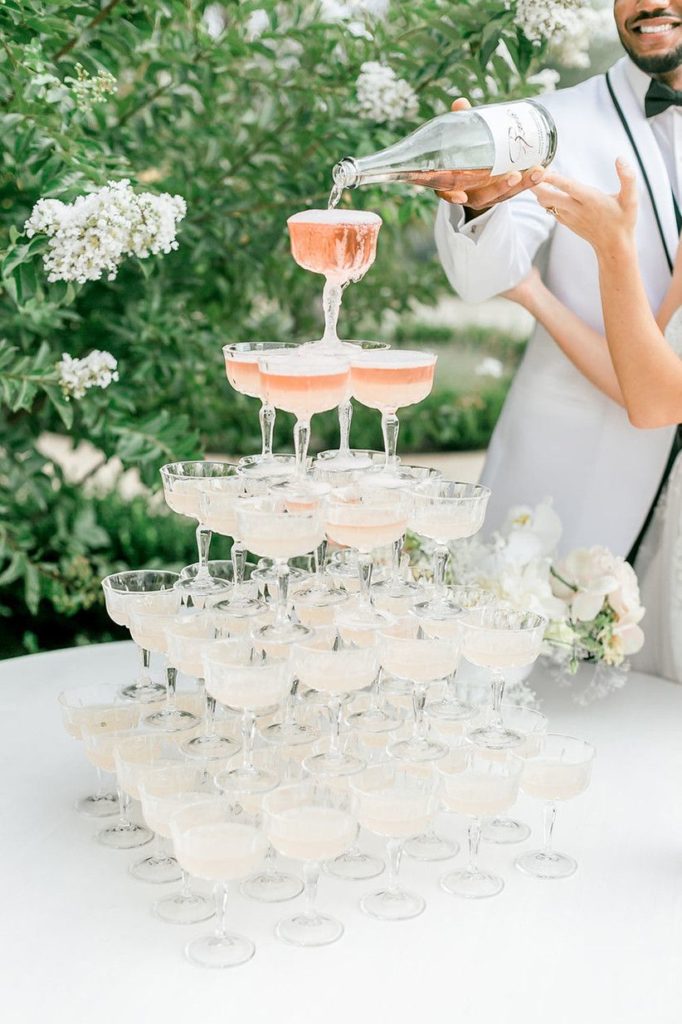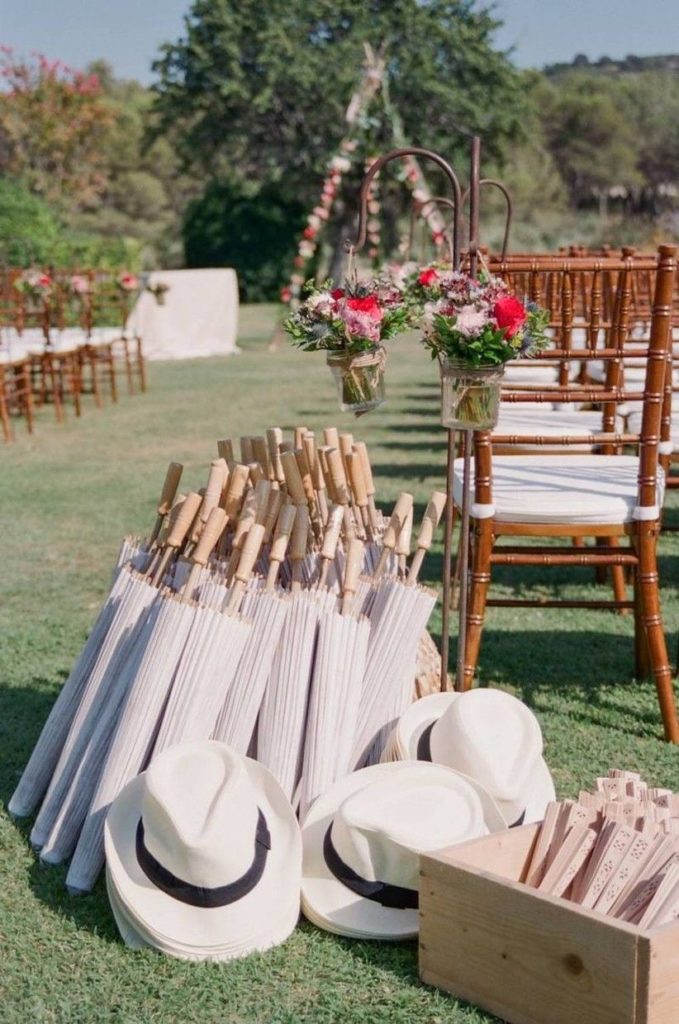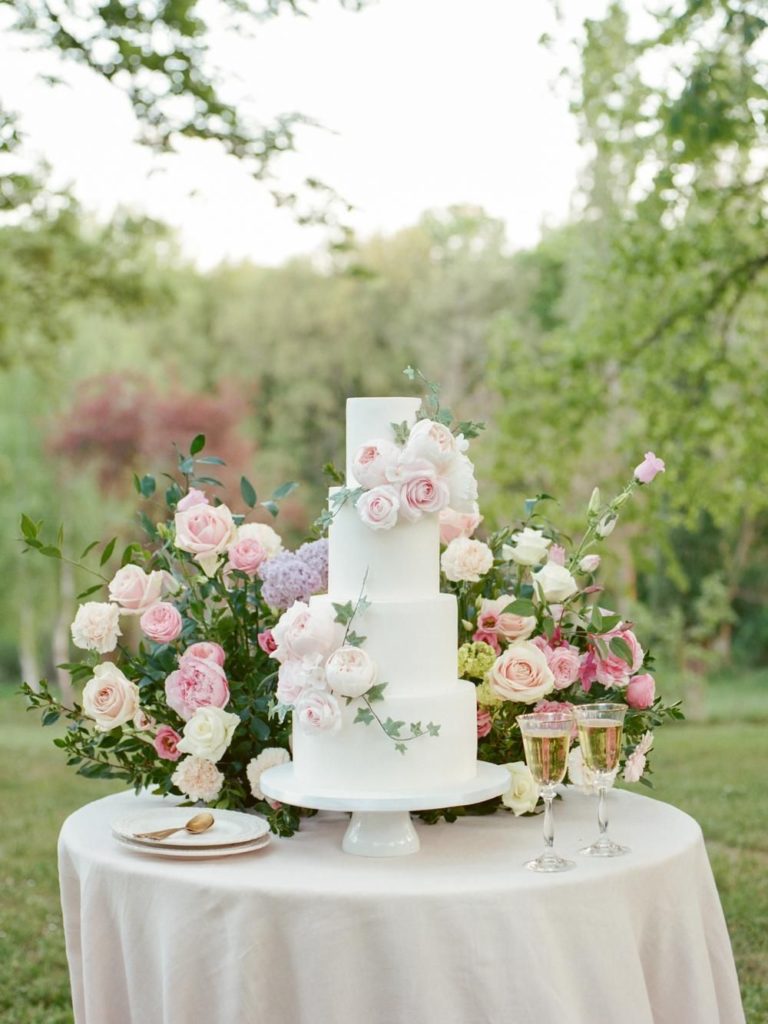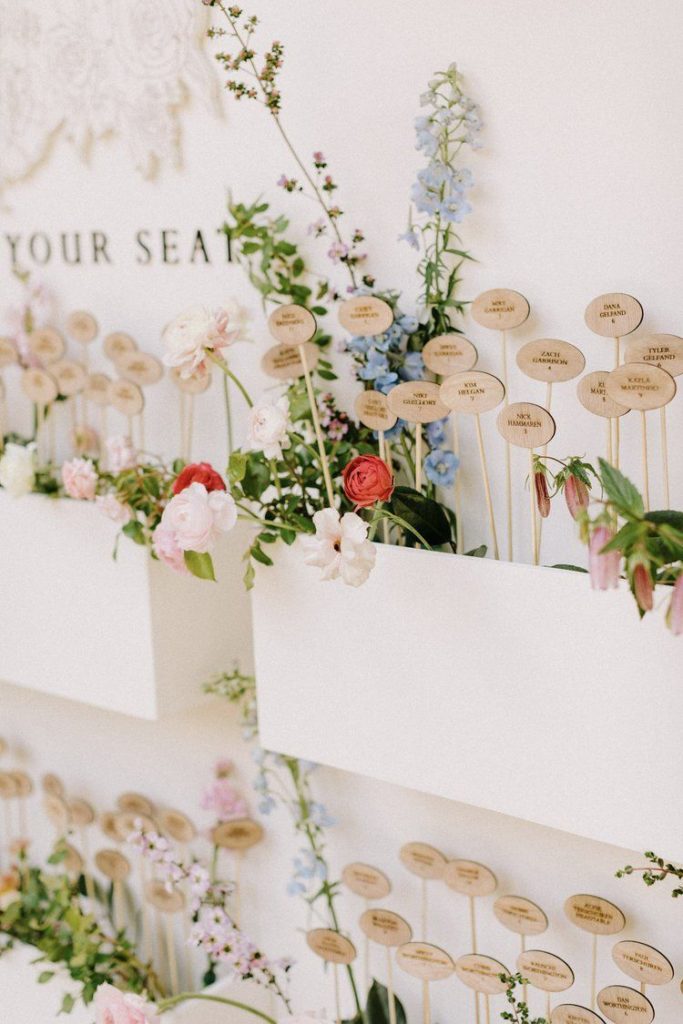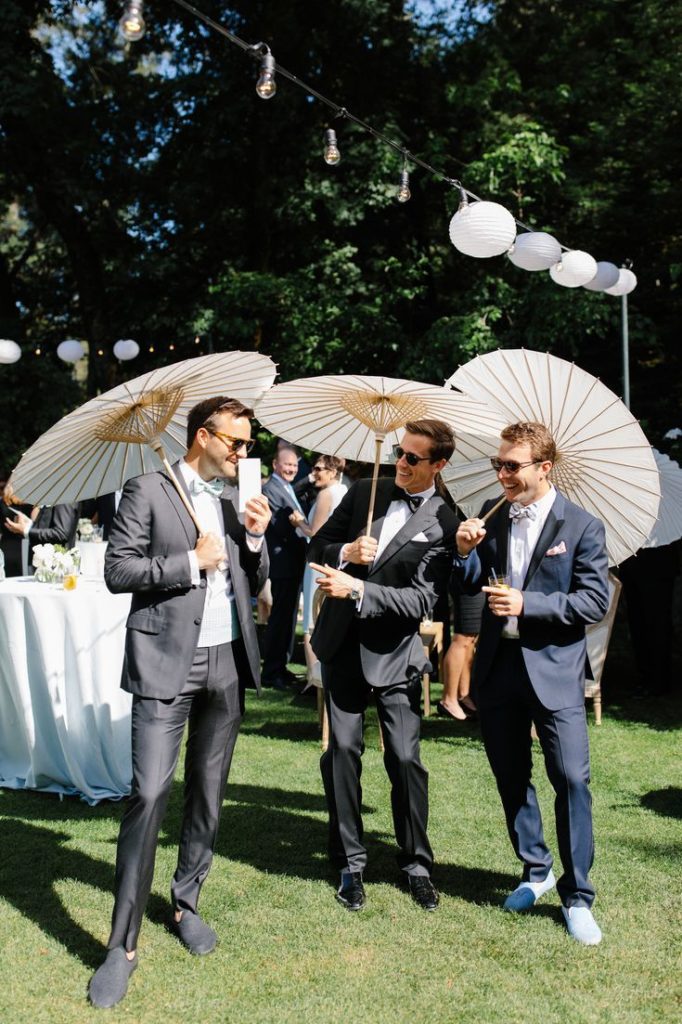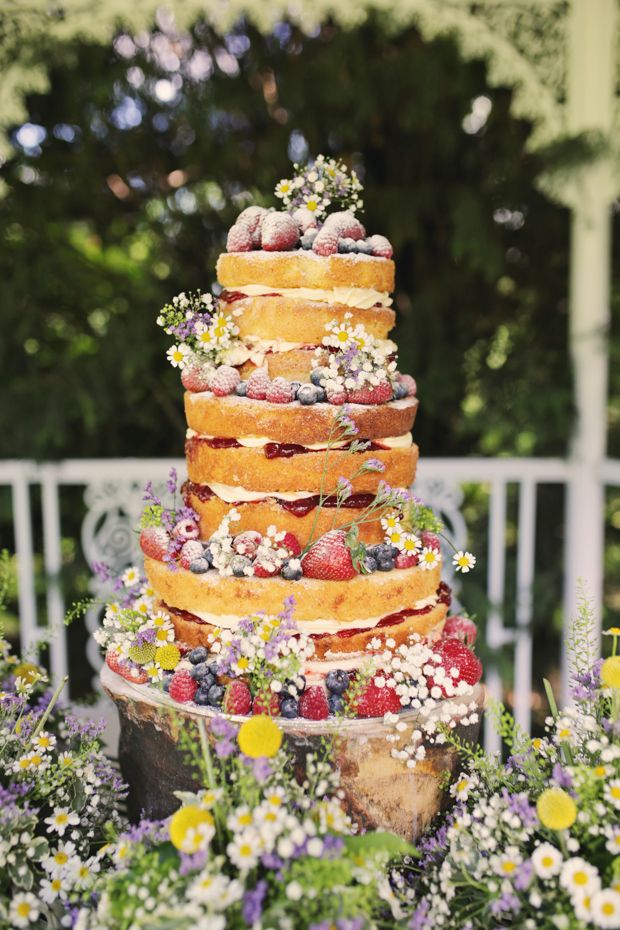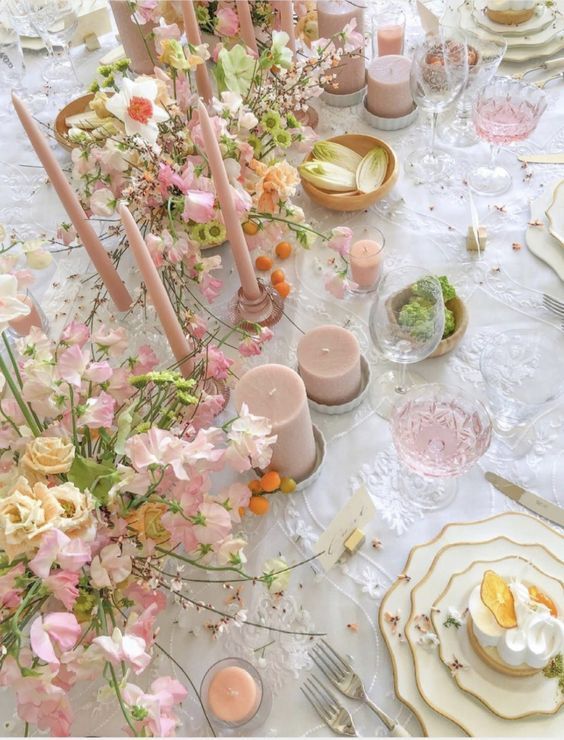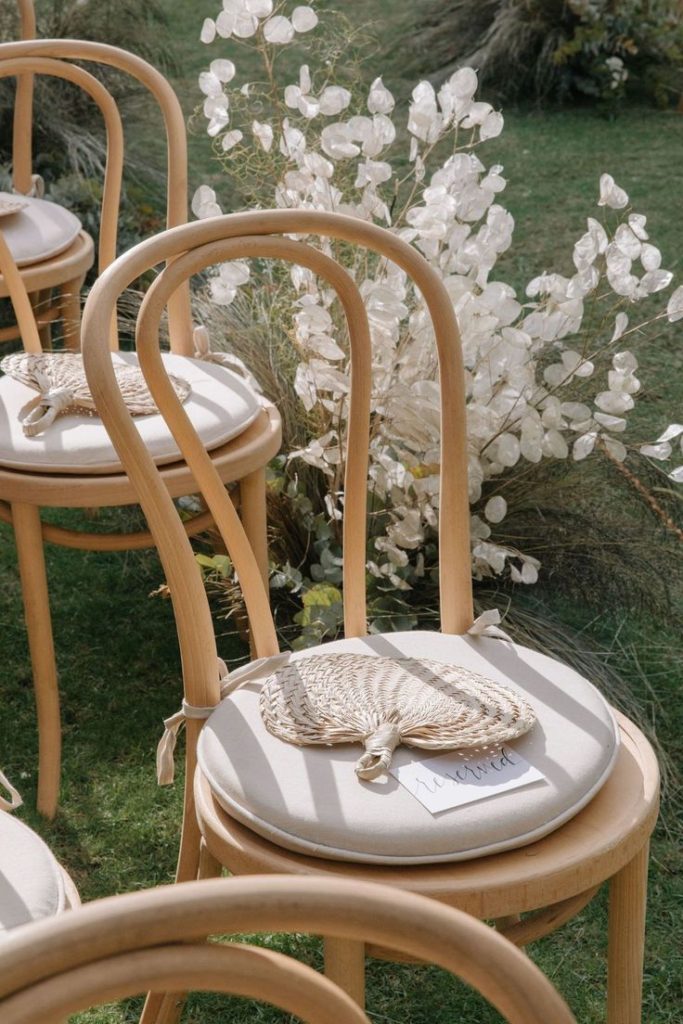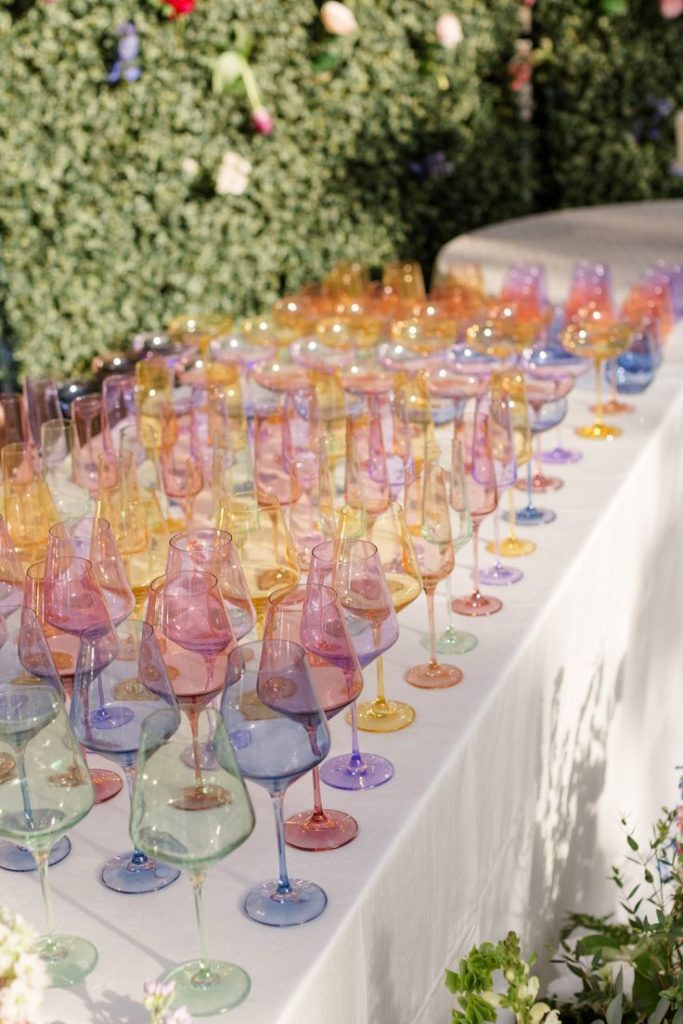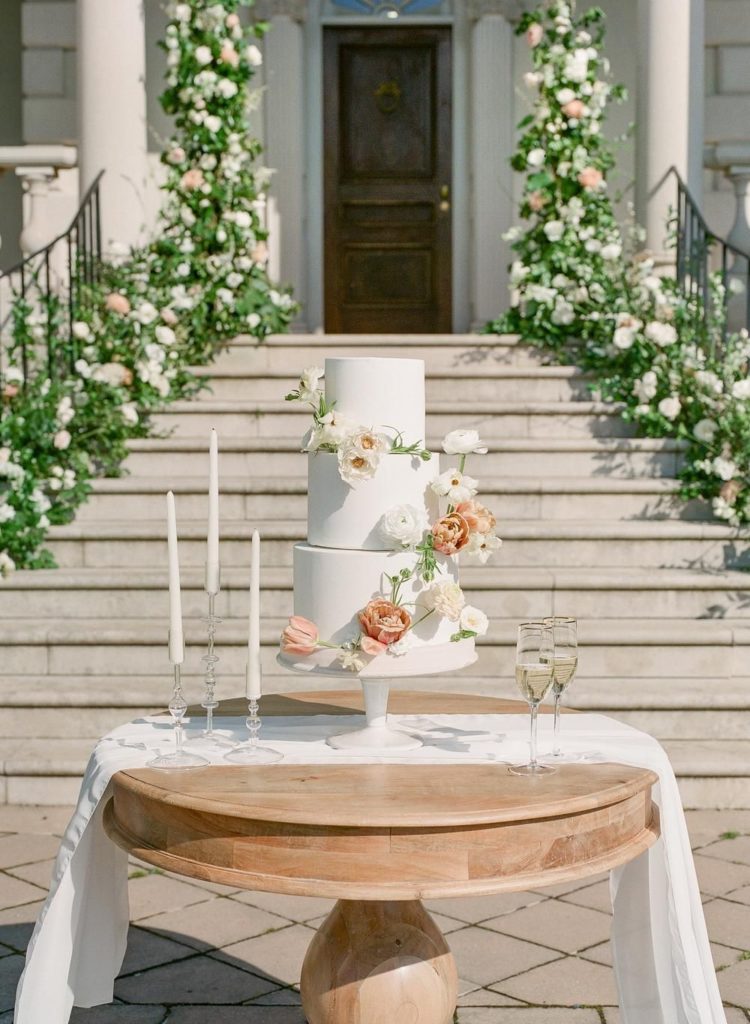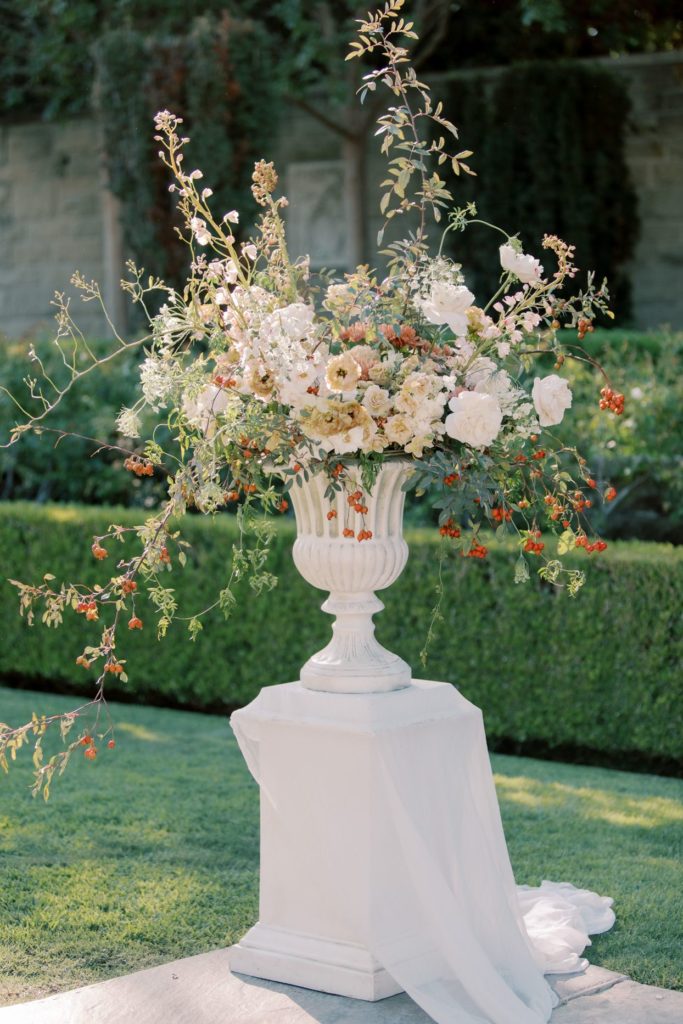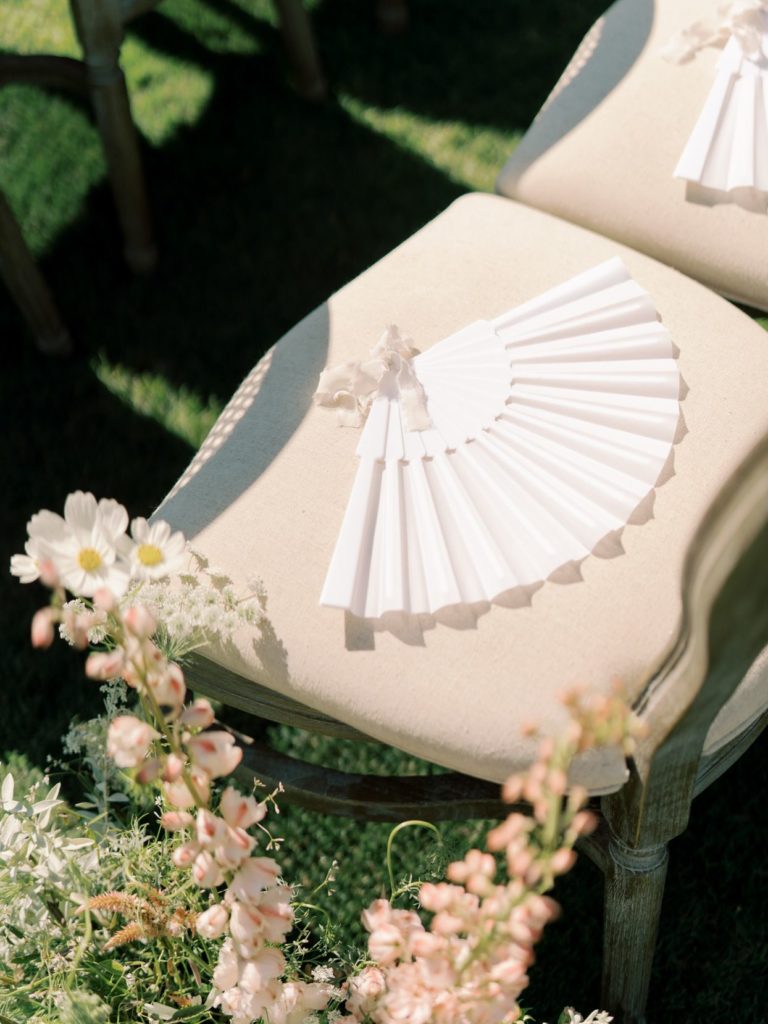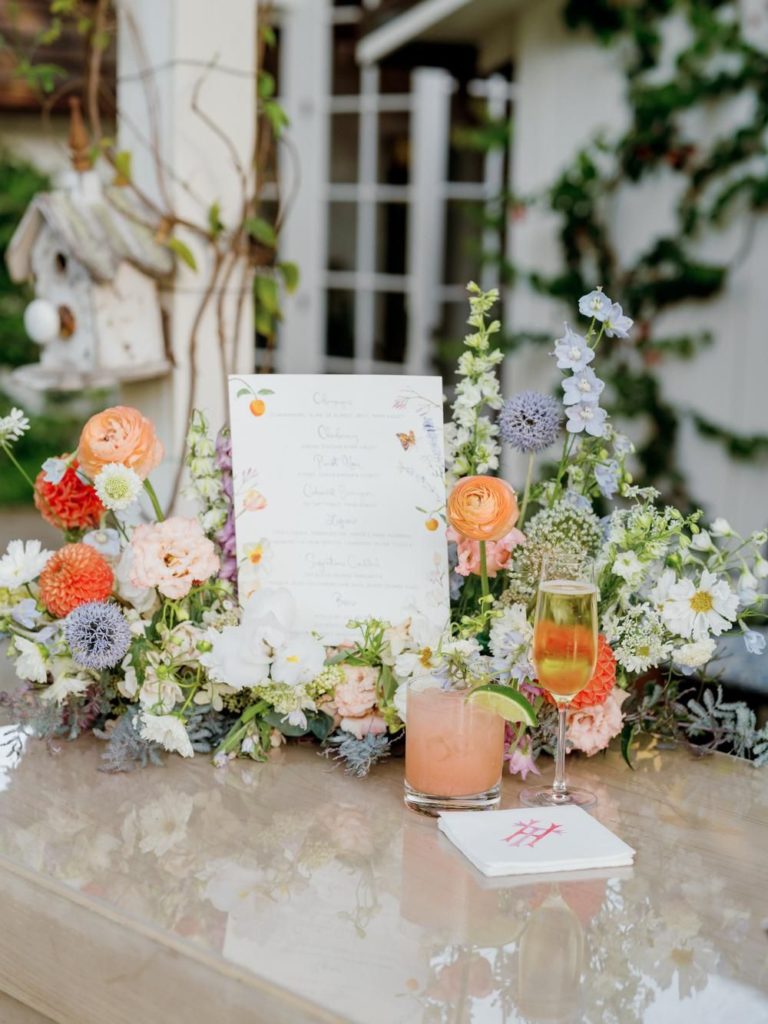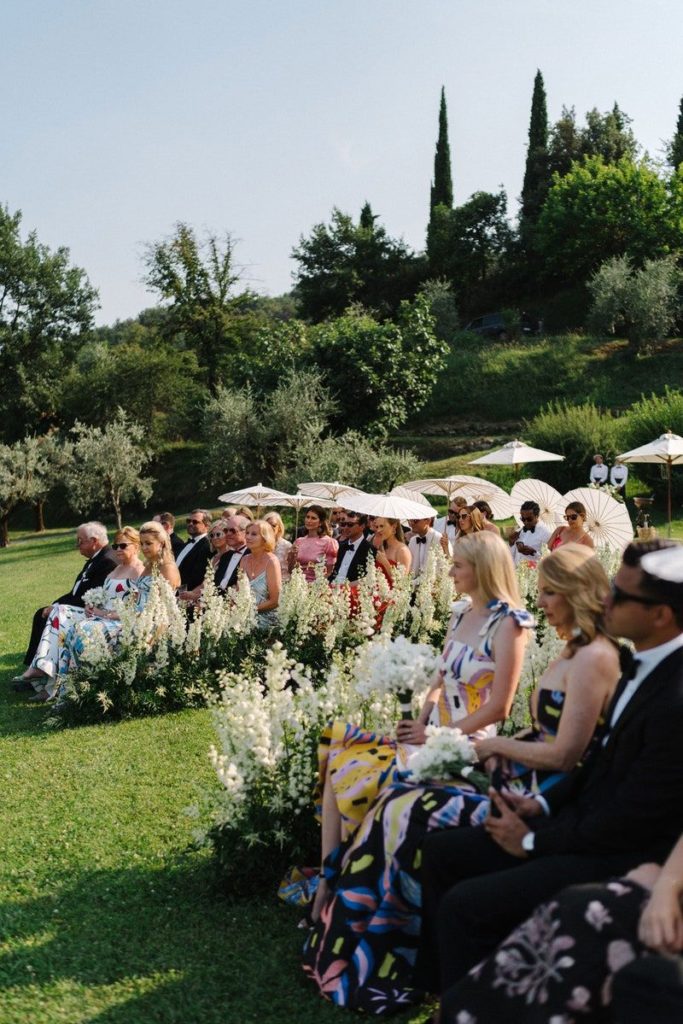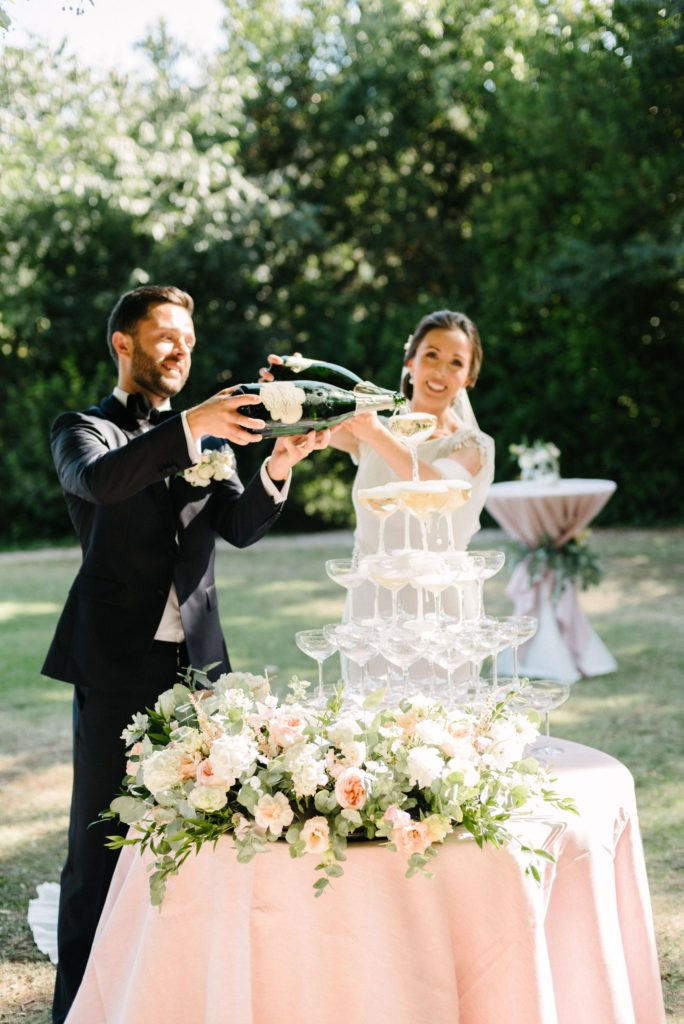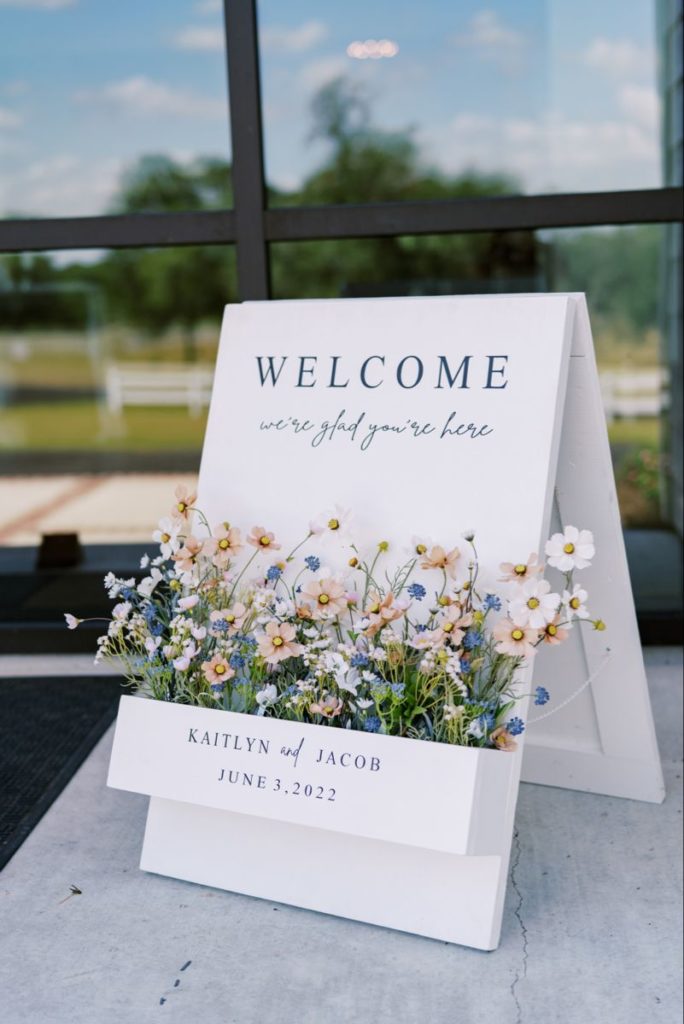 The Dress
When it comes to the dress think light, think airy and think girly. If you're the kind of gal who loved all things delicate and feminine then you'll have absolutely no issue picking a gown to suit your theme! If you're unsure then look to designers like Monique Lhullier, Anne Barge, Rosa Clara & Danielle Frankel for their classic silhouettes, use of patterns, delicate ruffles and pleats and flowy details.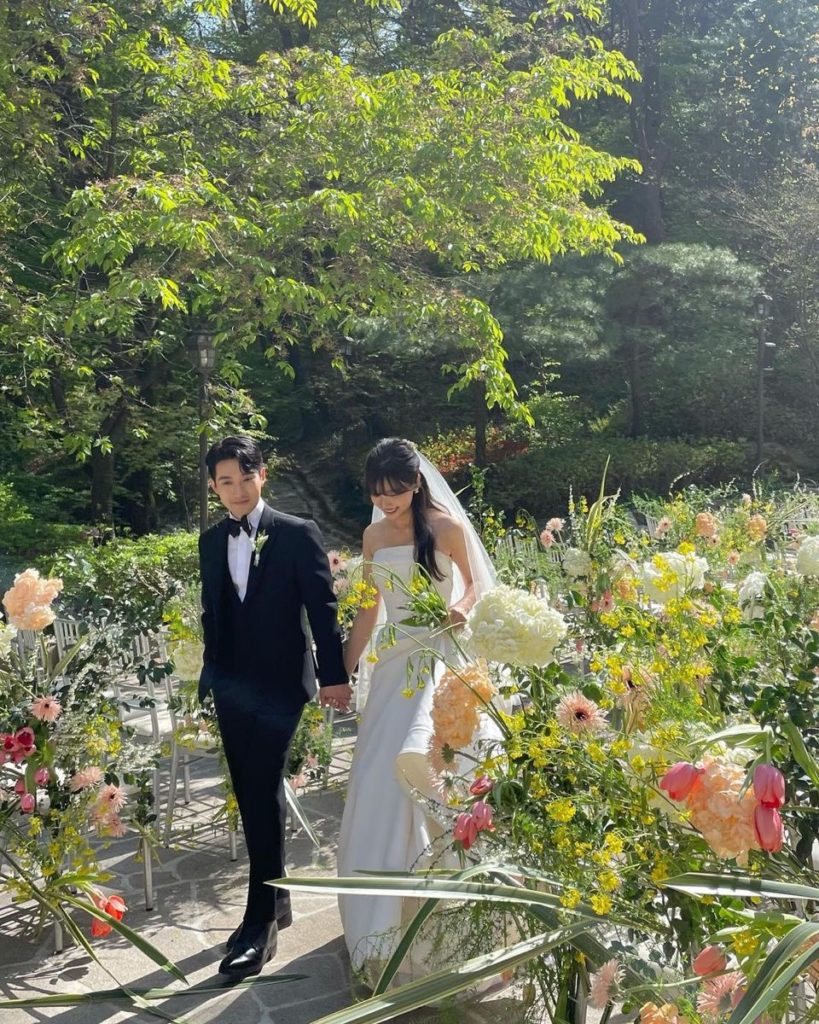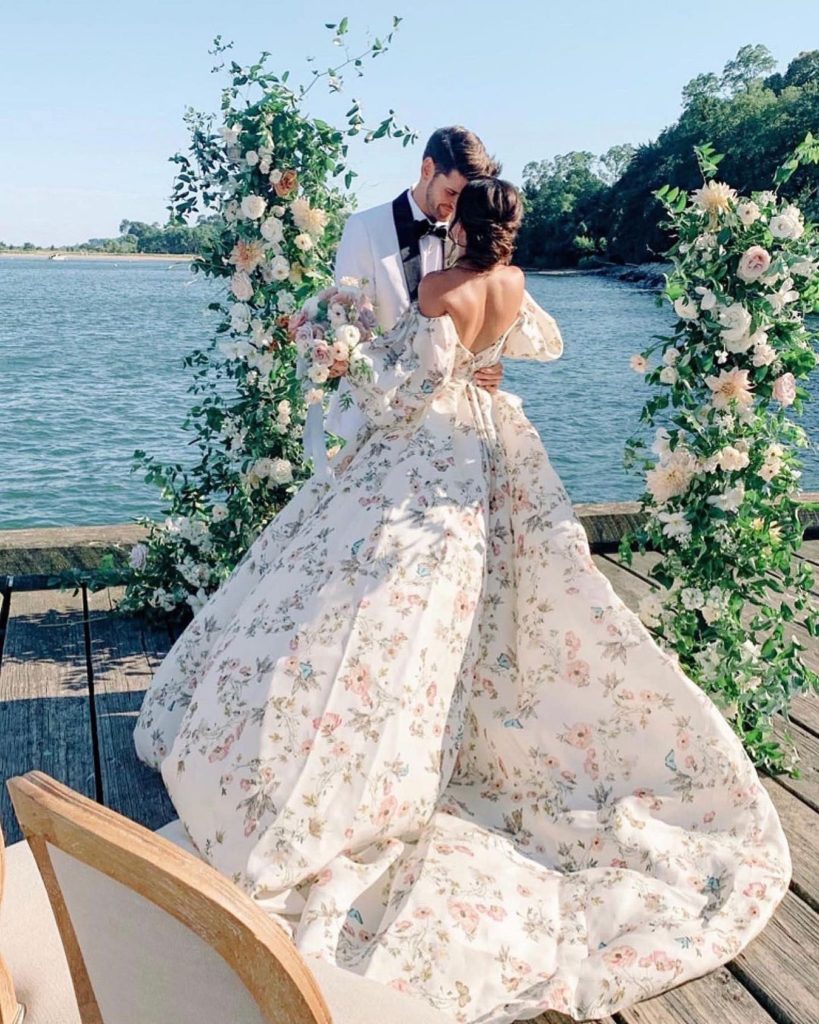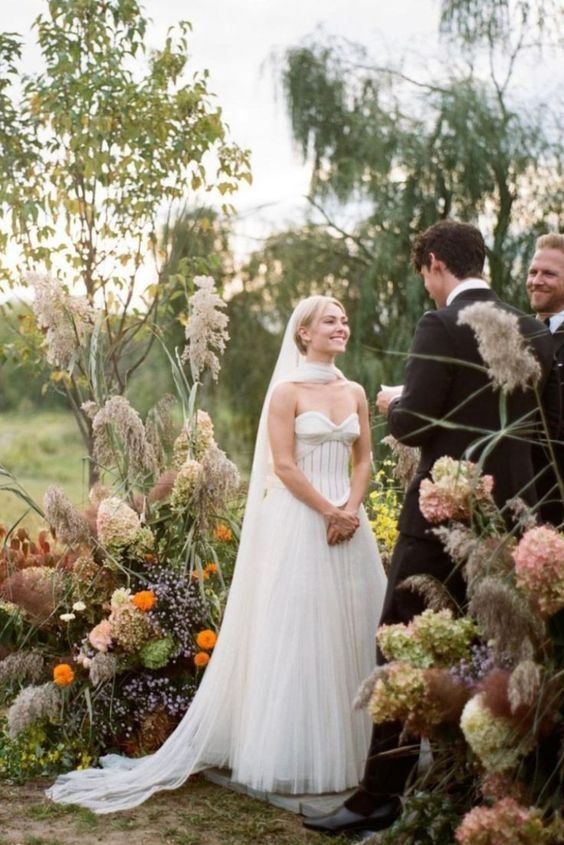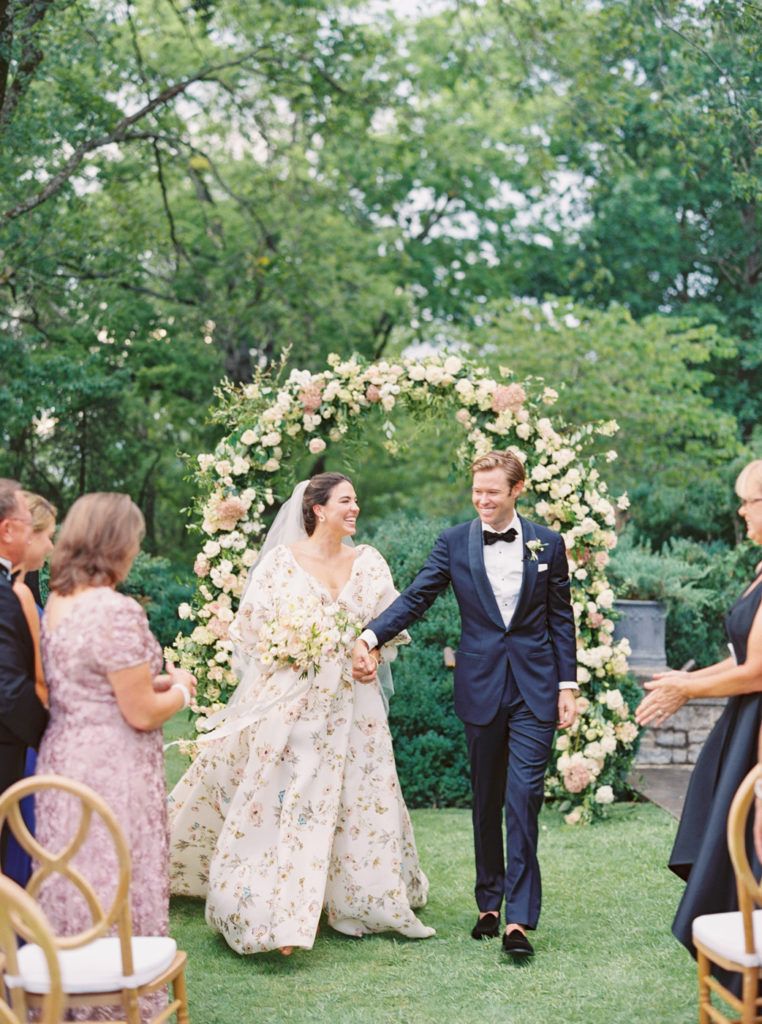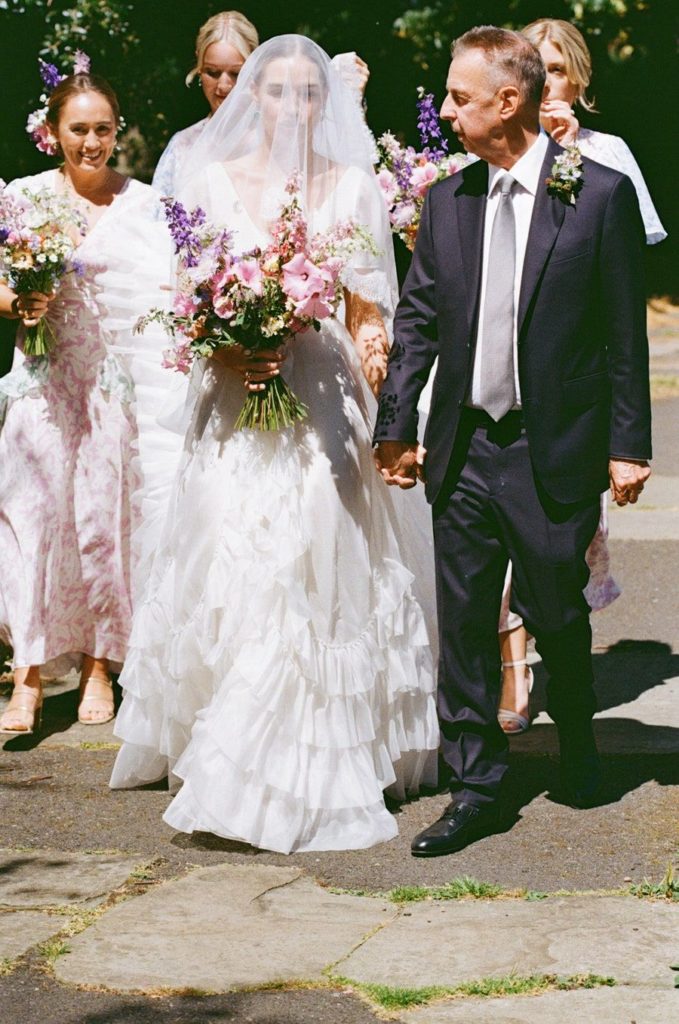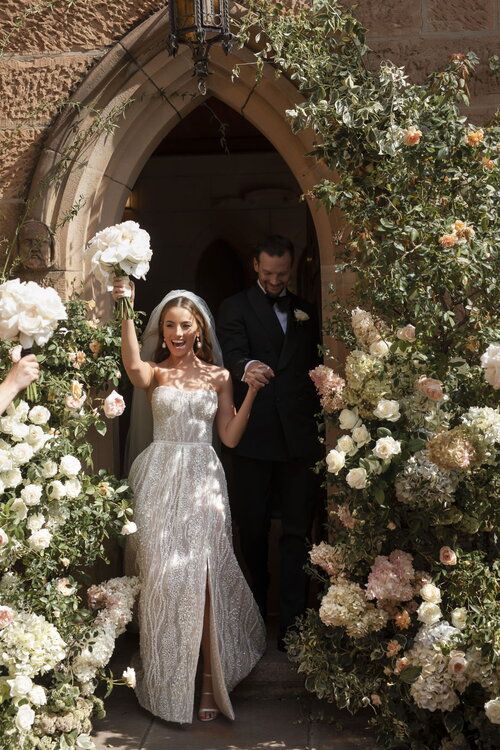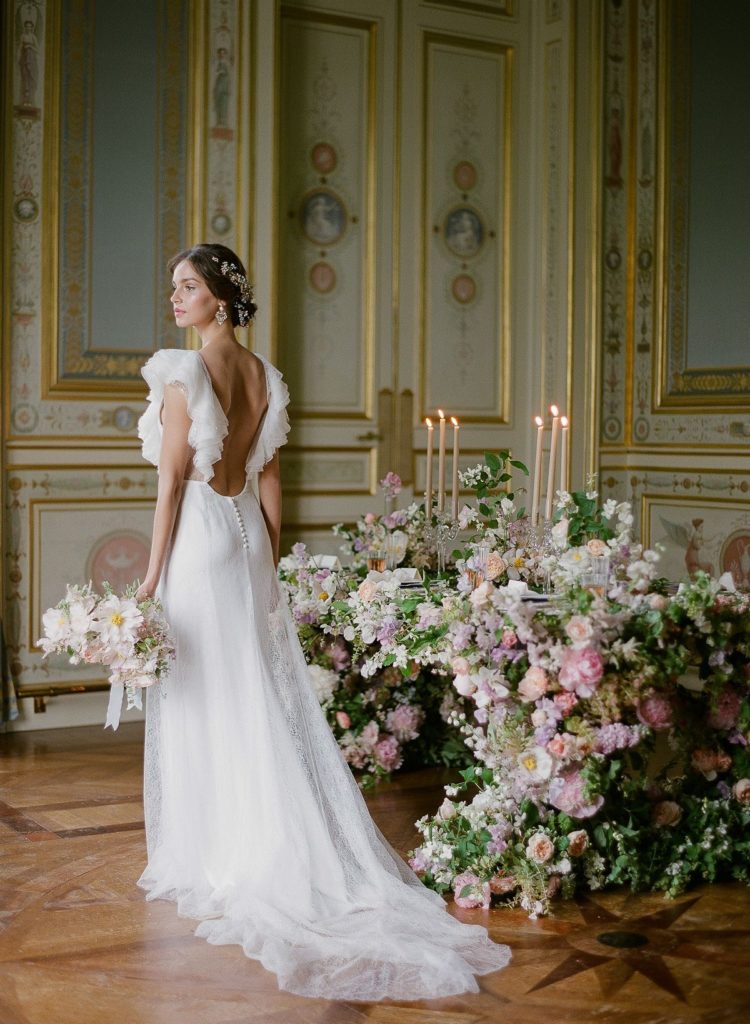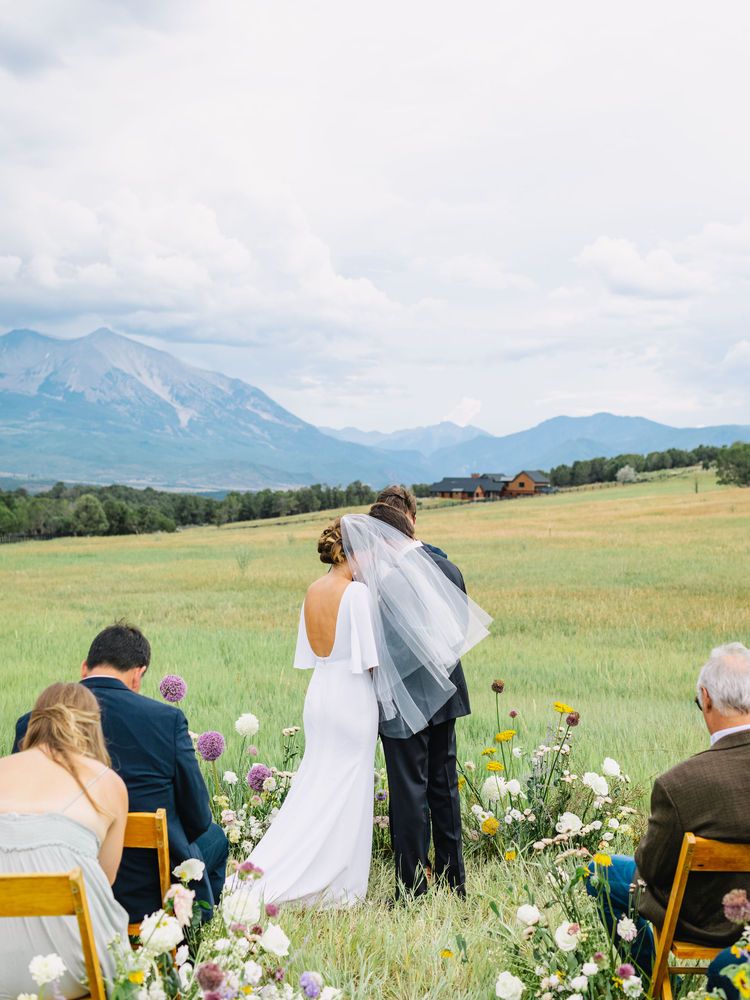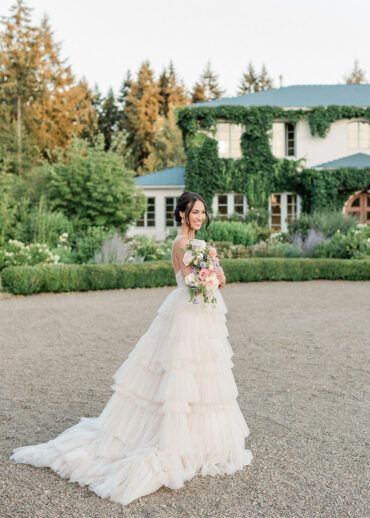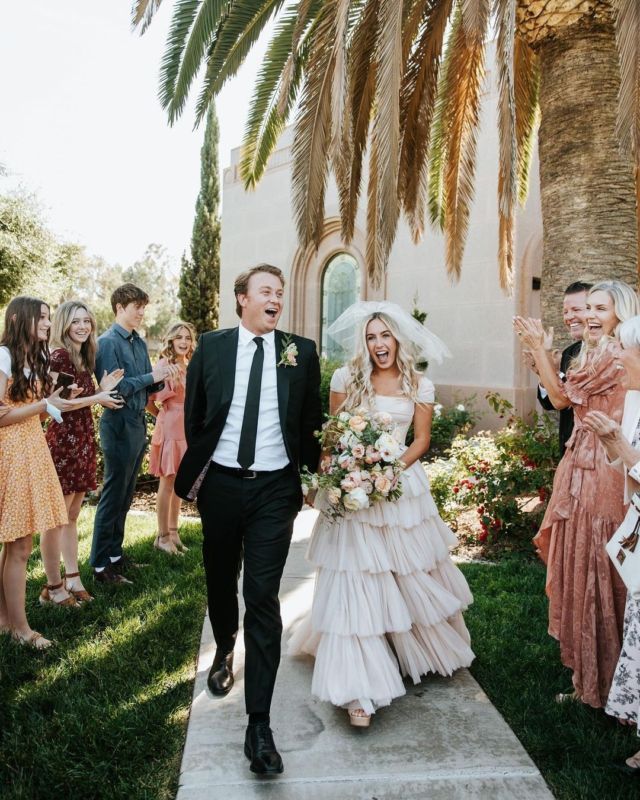 The Bridesmaids
Pastels, ruffles and prints galore! If you're throwing a spring garden party wedding then decking your bridesmaids out in sundresses perfect for a picnic not only looks adorable, but it's cost effective and gives them a dress they can wear again and again! Playing with florals, colours and prints gives you that effortlessly eclectic look and will pair perfectly with a garden bursting with blooms.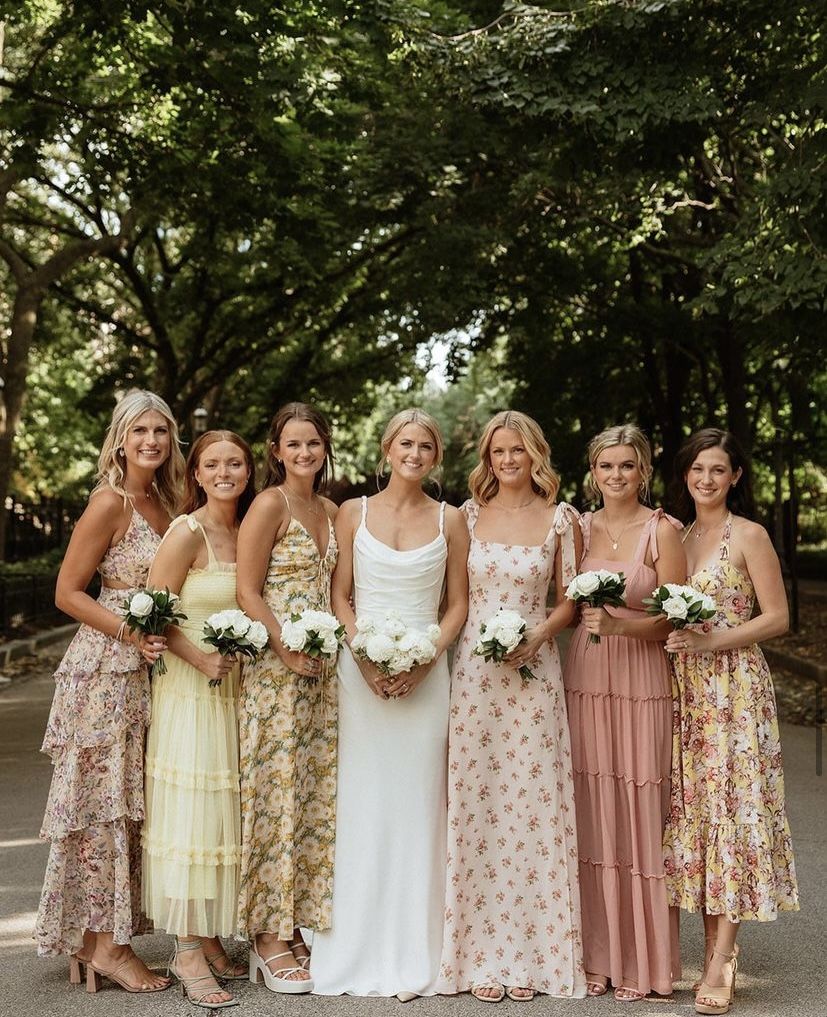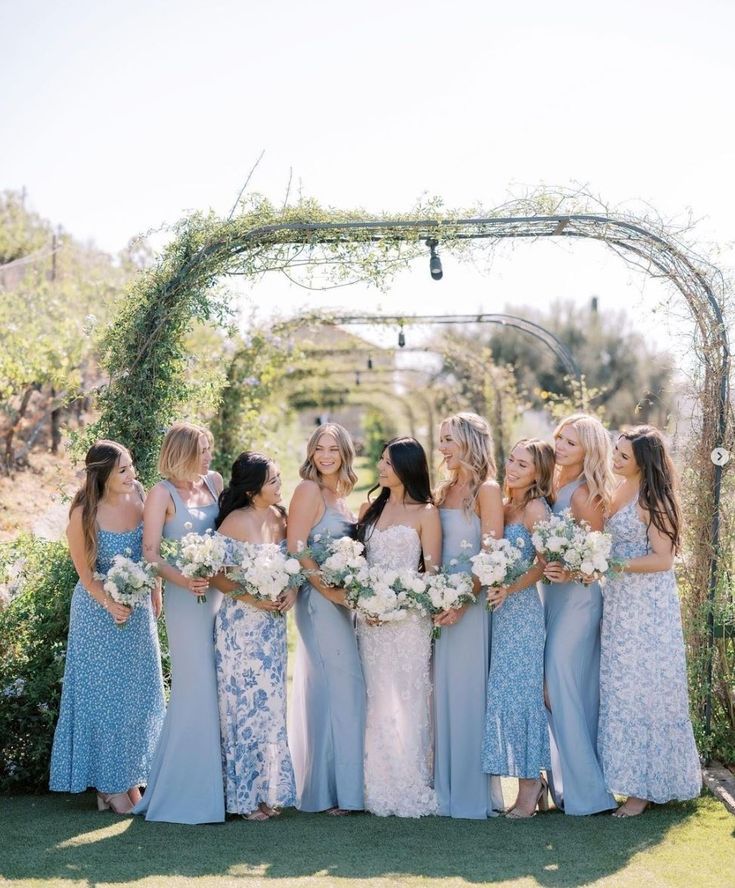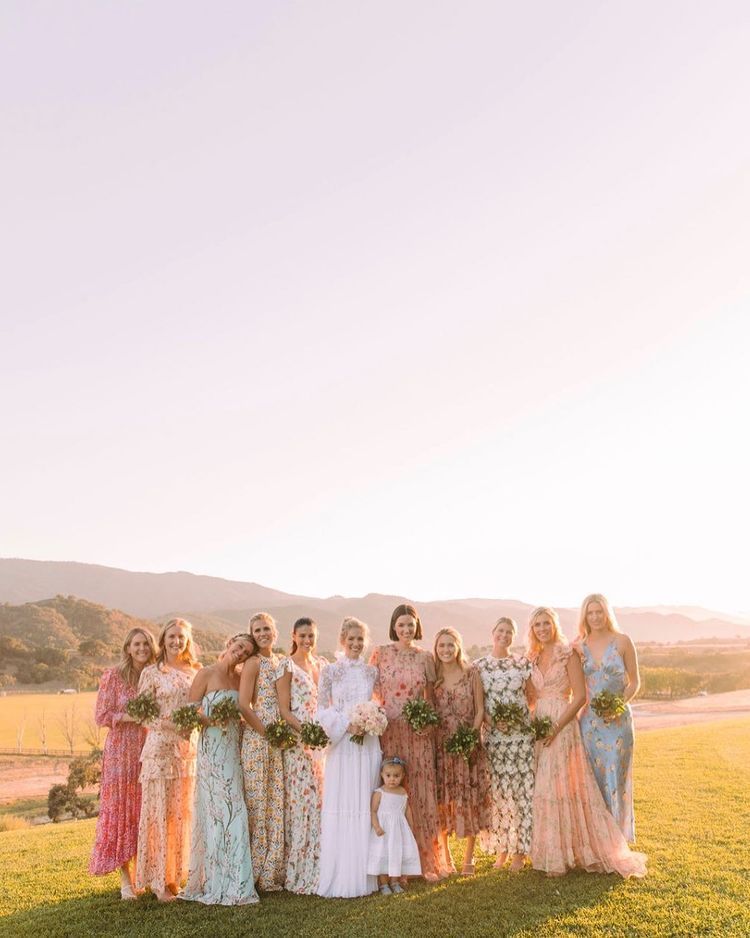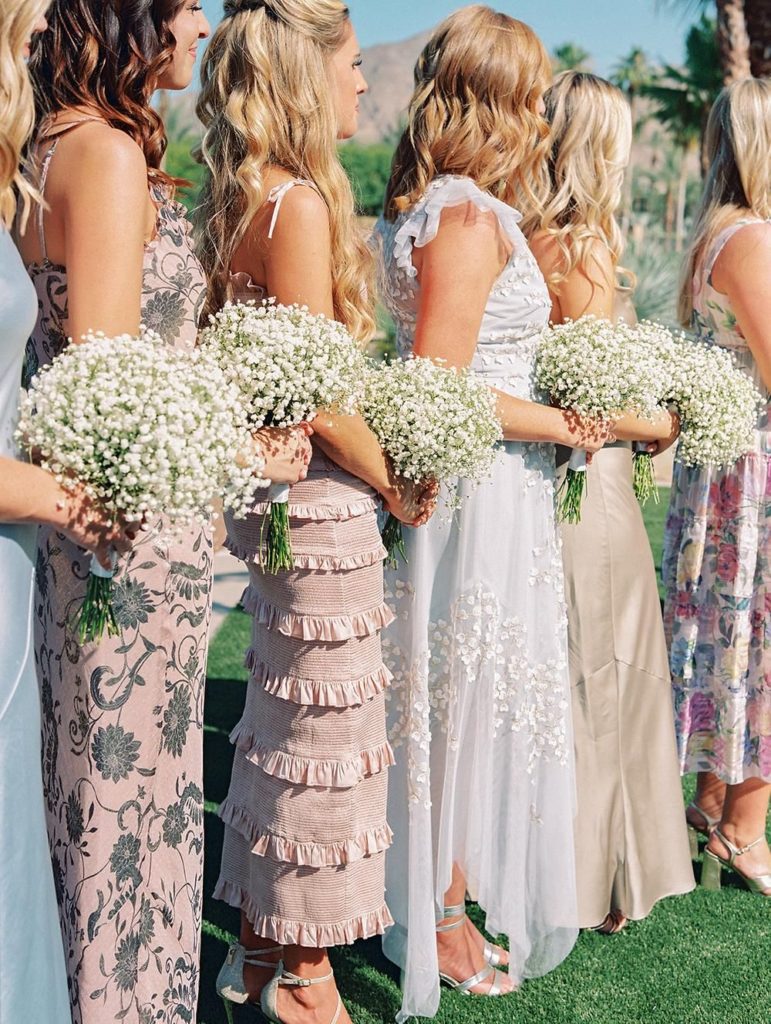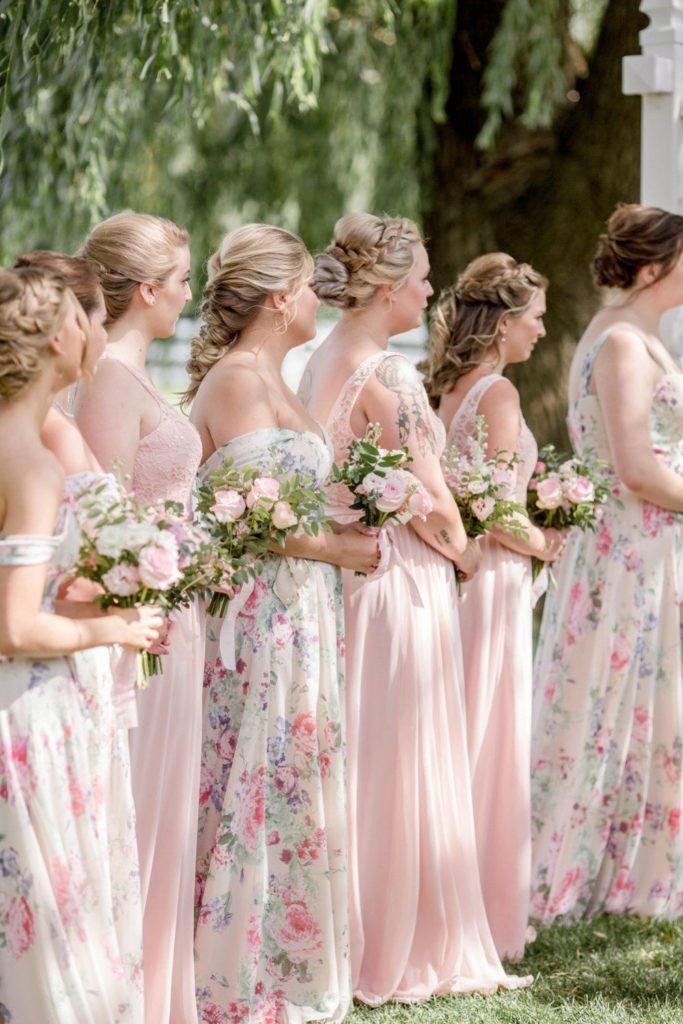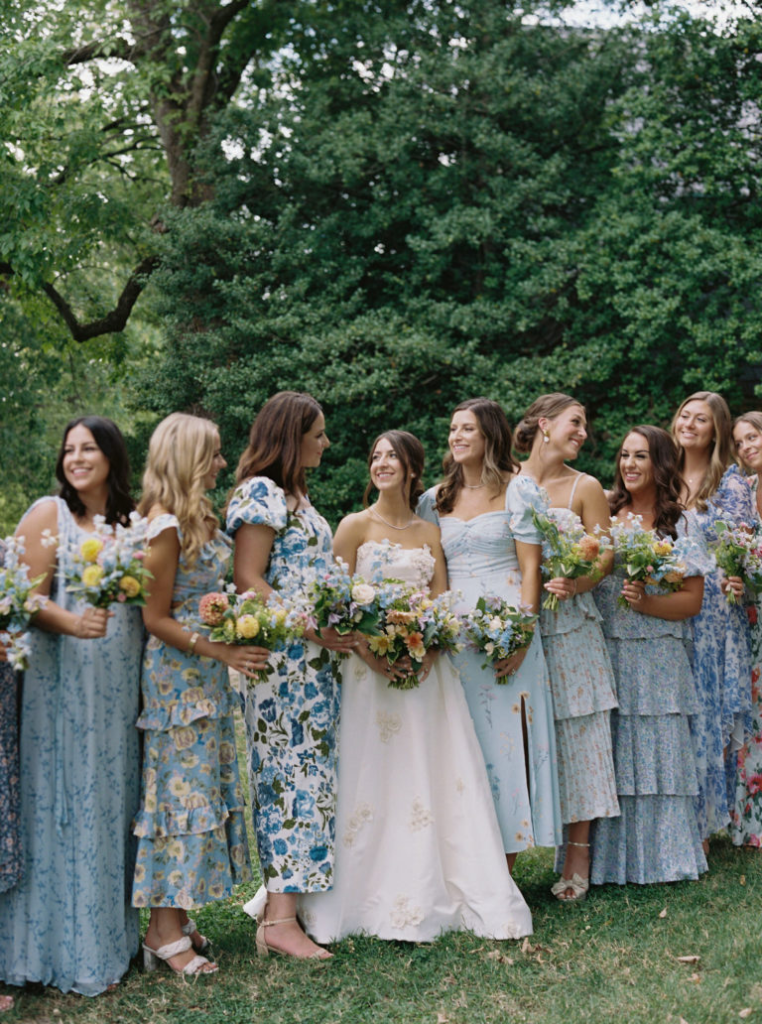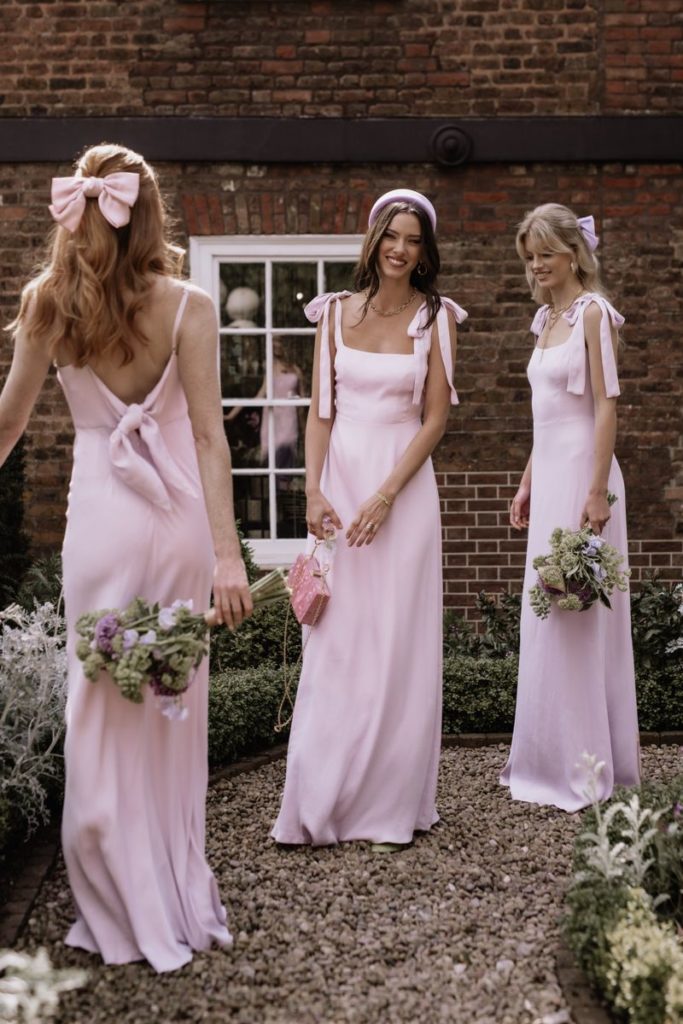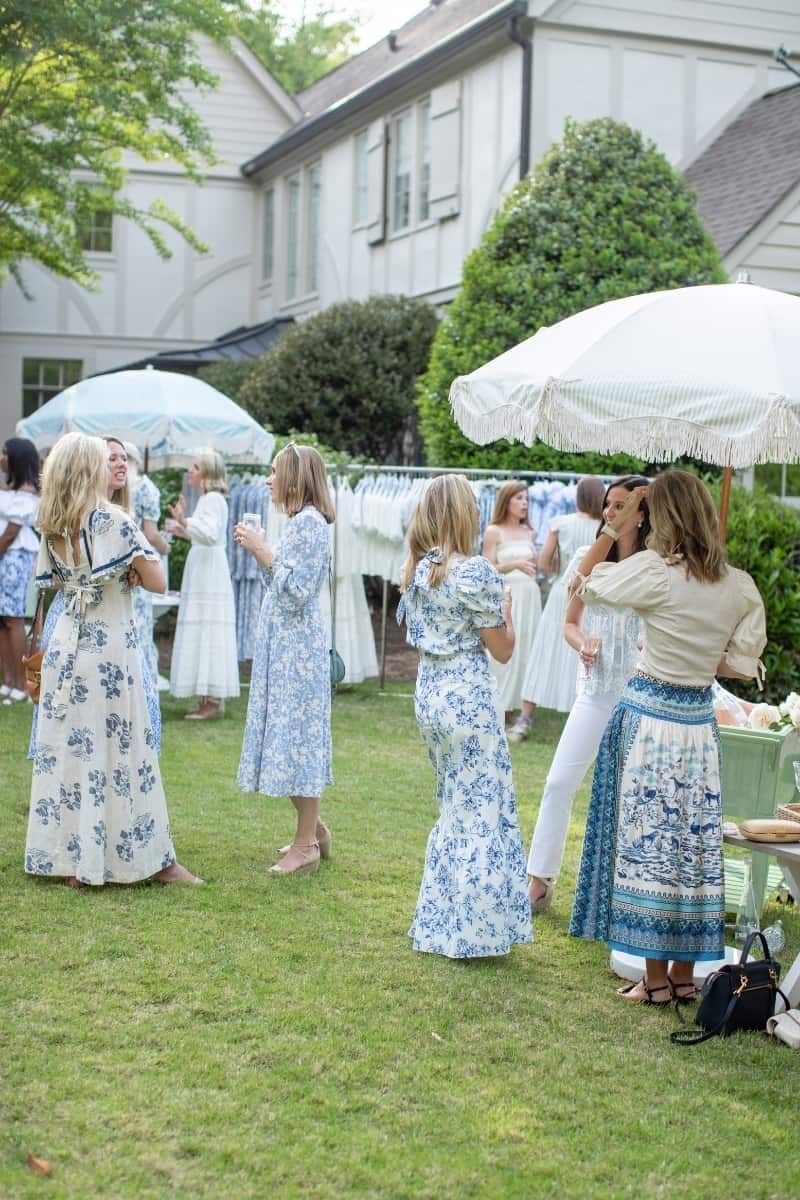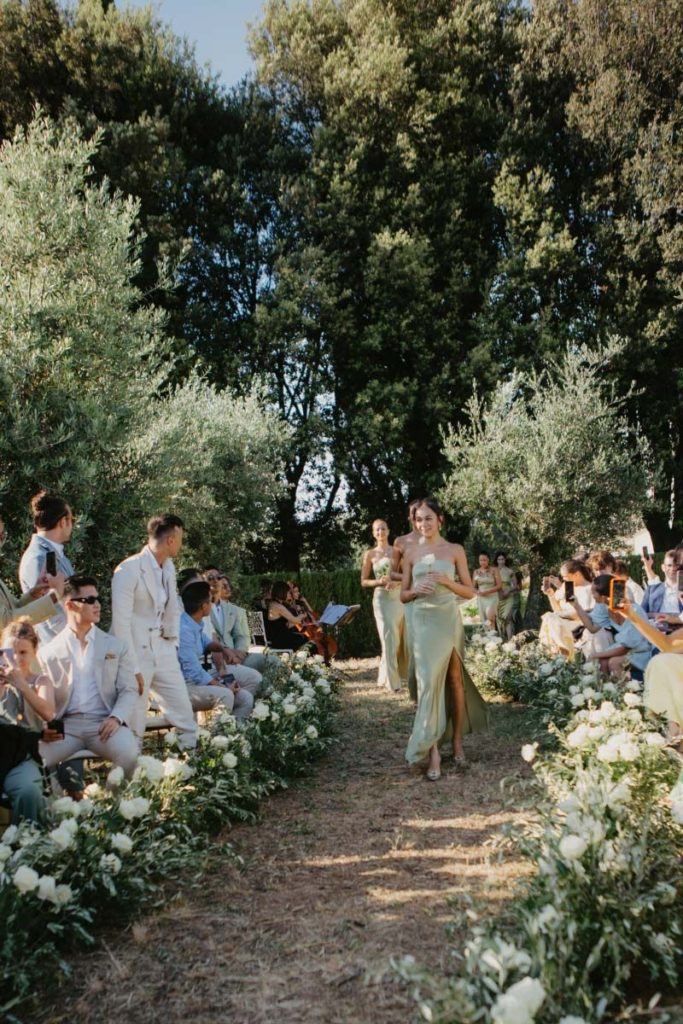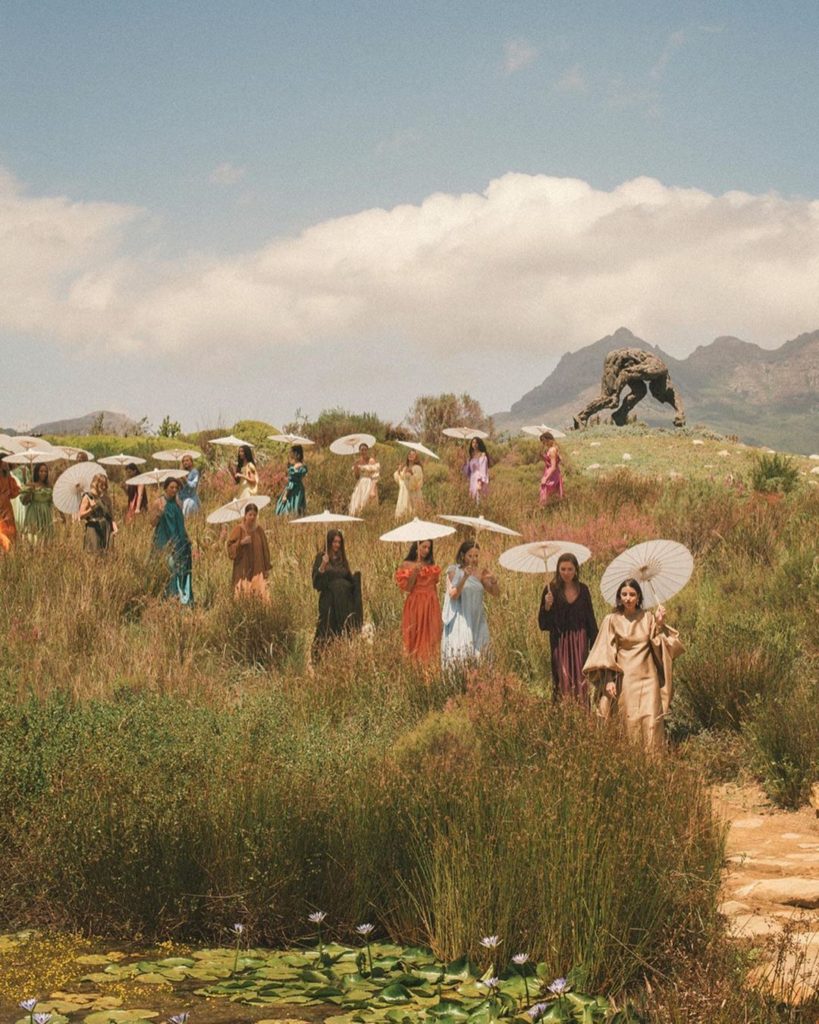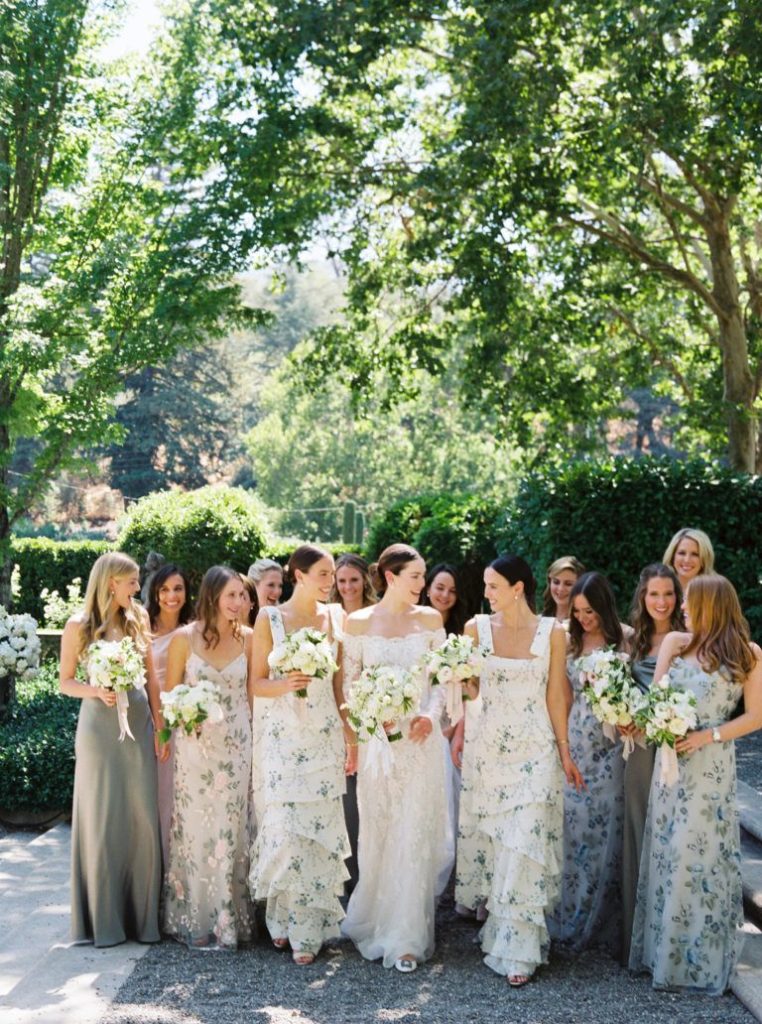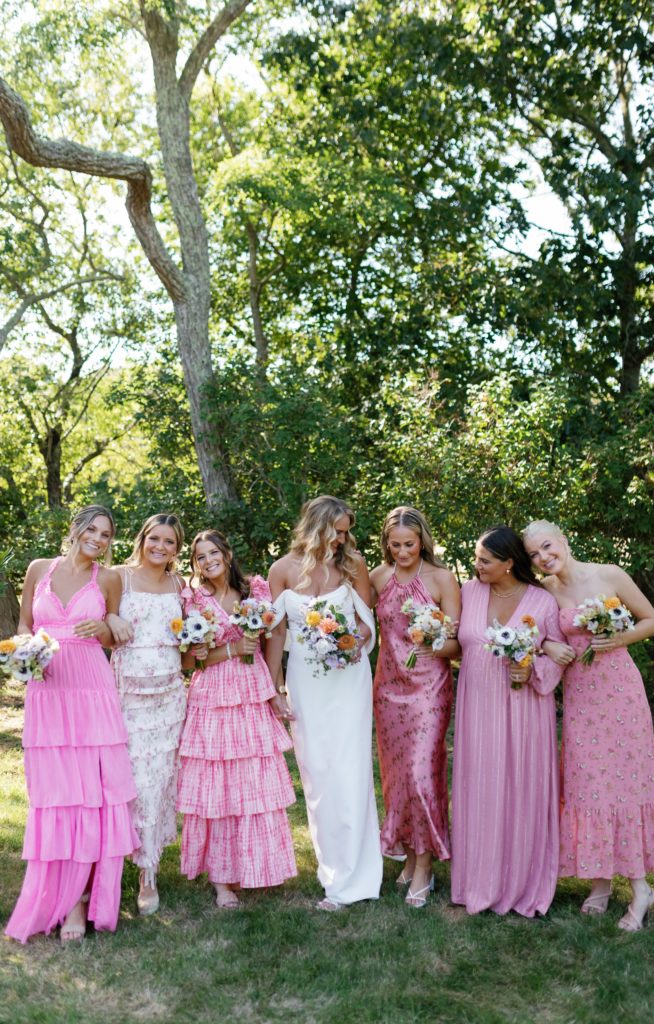 - Gráinne