Whether you feel like being given away is an outdated tradition, or you're just dreading that slow moving aisle walk with your father, there are plenty of ways to change the walk up the aisle or get rid of it altogether.
There's no rule that says you have to walk in with your father. If you're closer with your mother or another relative you can by all means walk down the aisle with them instead. Another alternative if you don't want to leave your mother out while walking down the aisle with your father, you can take them both.
Advertisement
If you want to walk in the traditional way but don't like the giving away element, consider walking halfway down with your father (or parents, or brother or whoever else) and allowing them to walk ahead of you to take their seats. Then you can complete the rest of the walk alone to your beloved. It's like you're giving yourself to your new husband. You could also do the complete aisle walk solo.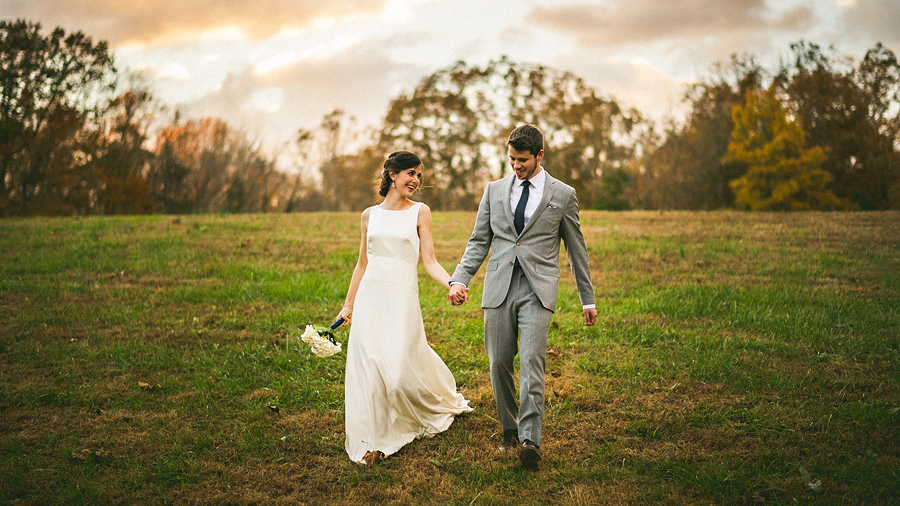 However, if you're completely dreading the walk and it has nothing to do with who walks you up the aisle, why not skip it altogether? Have you and your partner come in from the sides of the ceremony to avoid the long walk up to the top.
If you're having an alternative ceremony that you can set up yourself, consider a circle or spiral congregation that you can avoid having an aisle at all. This takes the walk away altogether, you can enter from wherever you like.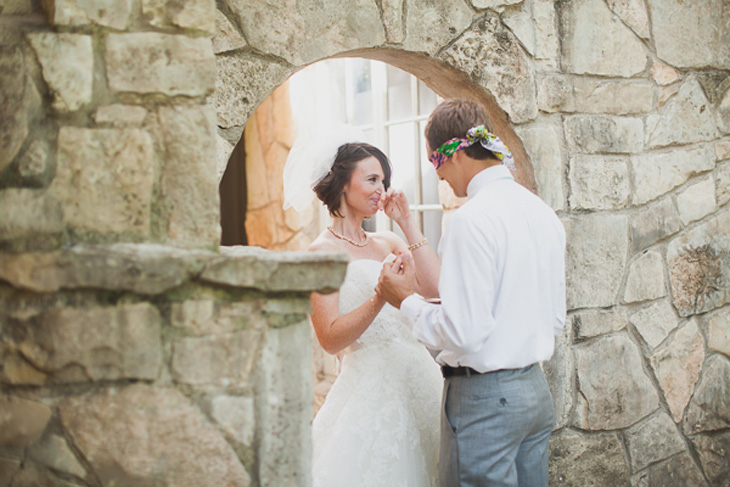 If you don't mind the walk but you don't want it to be such a big deal, consider first look photos with your groom before the ceremony, followed by walking in to your guests together. First look photos give you and your groom an intimate moment when you see each other for the first time with no one else around. The first look photos will also take some of the nerves out of the walk.
Advertisement
Image credits: Love hearts: Pinterest | Sunflower: Holly Schumacher Photography | First look 1: One Wed | Bride and groom: Sam Hurd Photography | Spiral and Circle: Pinterest | First look: Logan Cole Wedding Co.