As the leaves turn vibrant shades of red, orange, and gold, and the air takes on a crisp, invigorating chill, Autumn casts its enchanting spell on us. It's a season of change, a time when nature transforms, and what better way to celebrate love than with an Autumn-themed wedding? In Ireland, where Autumn paints a picturesque backdrop, couples are embracing the warmth of love amidst the cool embrace of Autumn. Join us as we explore the magic of autumn weddings and discover how to create a truly memorable celebration inspired by this breathtaking season.
The Bride
While white is traditional, consider choosing a wedding dress in warm hues like ivory, champagne, or even subtle shades of blush. These colours harmonise beautifully with the autumn landscape. and when it comes to the fabric opt for luxurious, heavier fabrics such as satin, velvet, or silk crepe. These materials not only exude elegance but also provide comfort and warmth on cooler autumnal days. Lace sleeves or illusion fabric can add a touch of romance and warmth. Choose wedding dresses with delicate floral embroidery or lace detailing reminiscent of autumn's natural beauty. Consider gowns adorned with intricate leaf motifs or subtle beading that capture the essence of the season.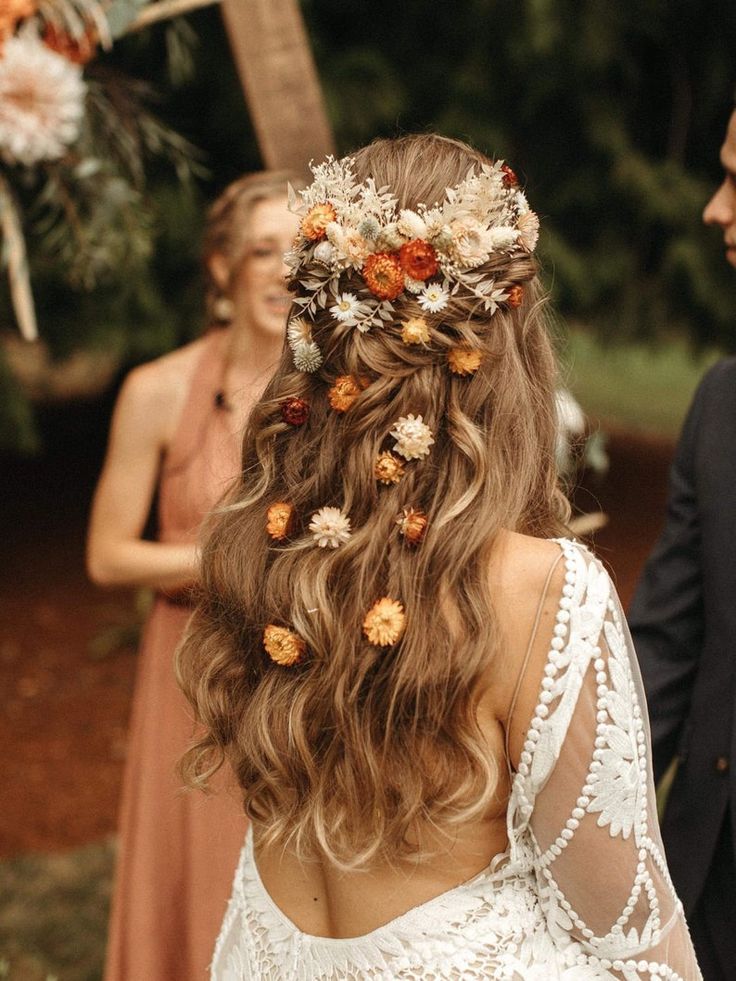 The Bridesmaids
Infuse your bridal party with the rich, warm hues of autumn. Deep burgundy, burnt orange, forest green, or elegant plum are excellent choices. These colours complement the season's vibrant foliage.  Opt for dresses in heavier materials like velvet, chiffon, or tulle to provide both comfort and style. Consider long dresses or those with sleeves to keep your bridesmaids warm and cosy during outdoor ceremonies. Allow your bridesmaids to choose dresses that suit their individual styles while adhering to the colour scheme. This mix-and-match approach adds depth and character to the bridal party, much like the varied shades of autumn leaves.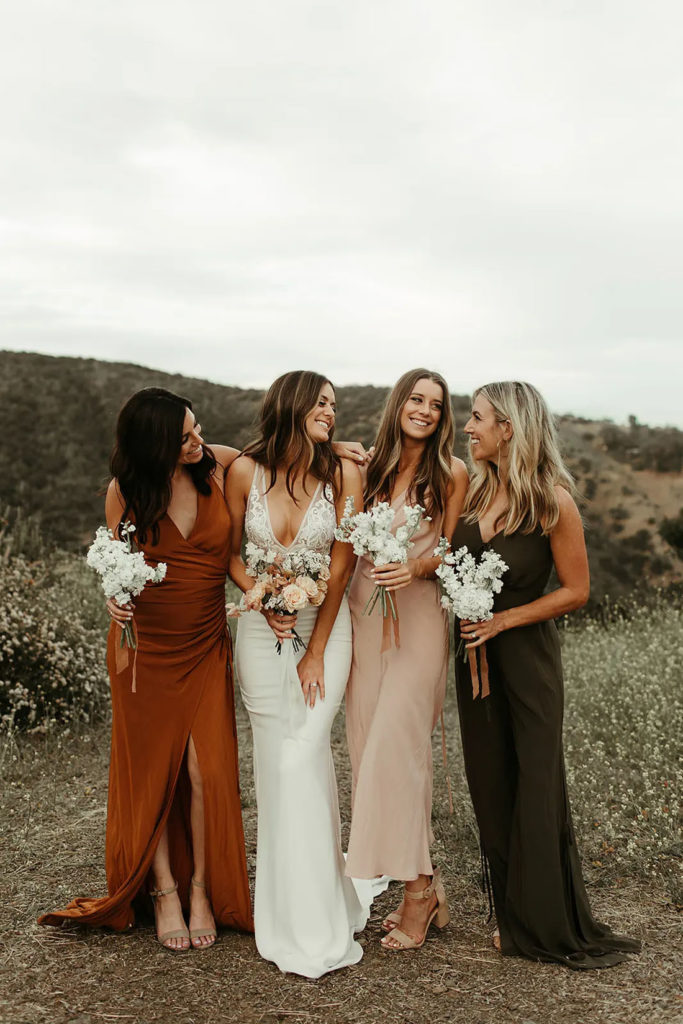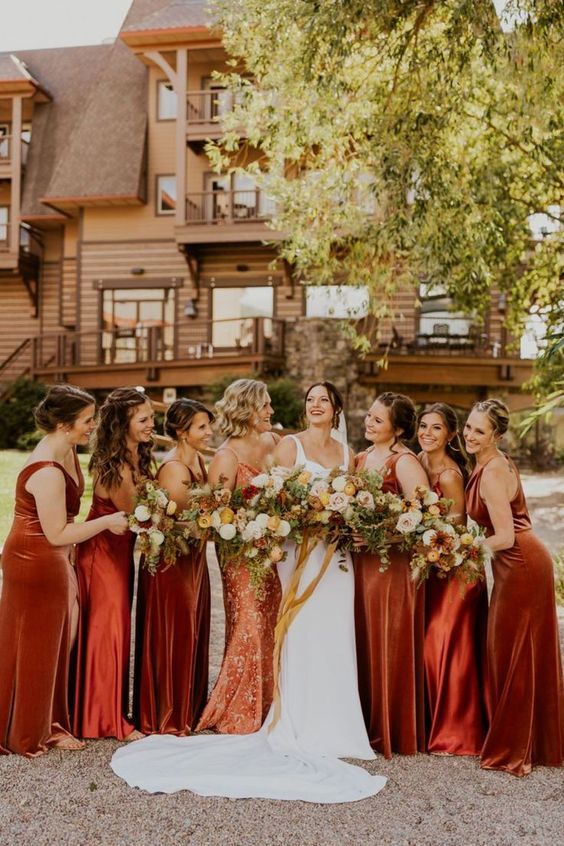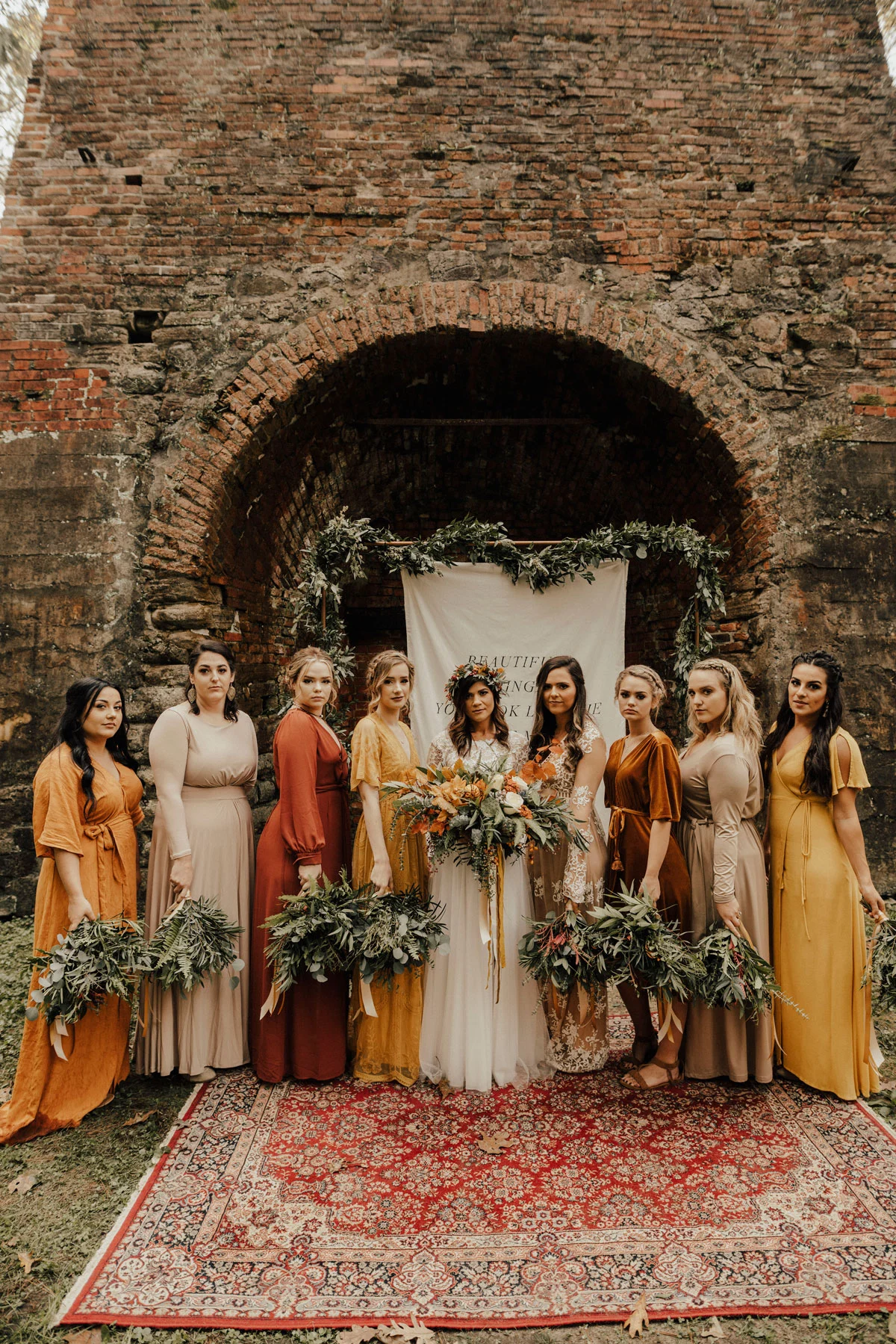 The Decor
Autumn weddings are all about rich, warm colours and natural elements. Think deep burgundies, burnt oranges, and earthy browns. These hues can be incorporated into various aspects of your wedding, from the bridesmaids' dresses to the floral arrangements and table settings. Consider using seasonal flowers like dahlias, sunflowers, and chrysanthemums to add a burst of colour to your decor. For a whimsical touch, incorporate elements like pumpkins, apples, and acorns into your decor. These natural items can be used as table centrepieces, aisle markers, or even as part of your bouquet. Wooden accents, such as rustic signs and candle holders, can also enhance the autumn ambience.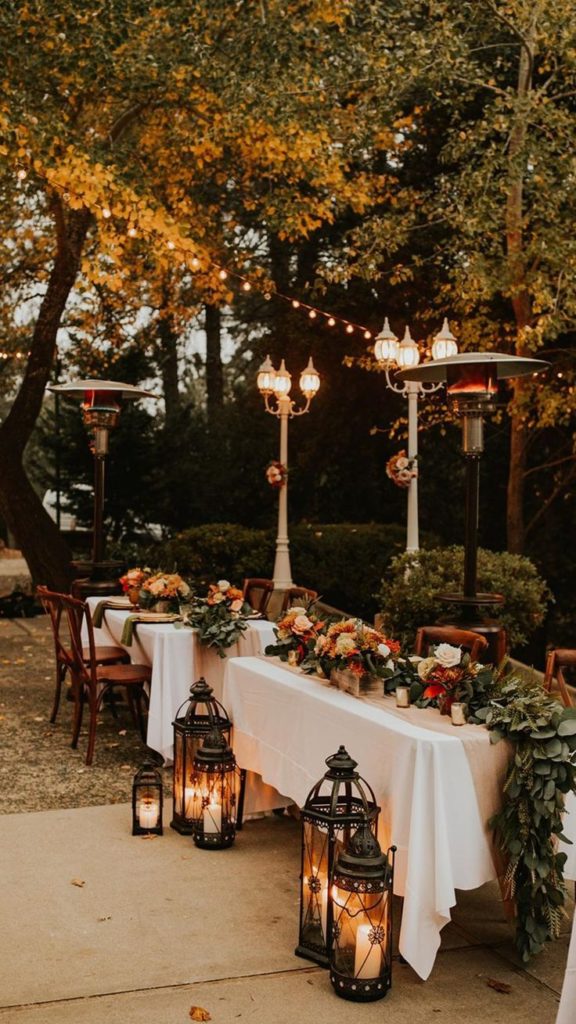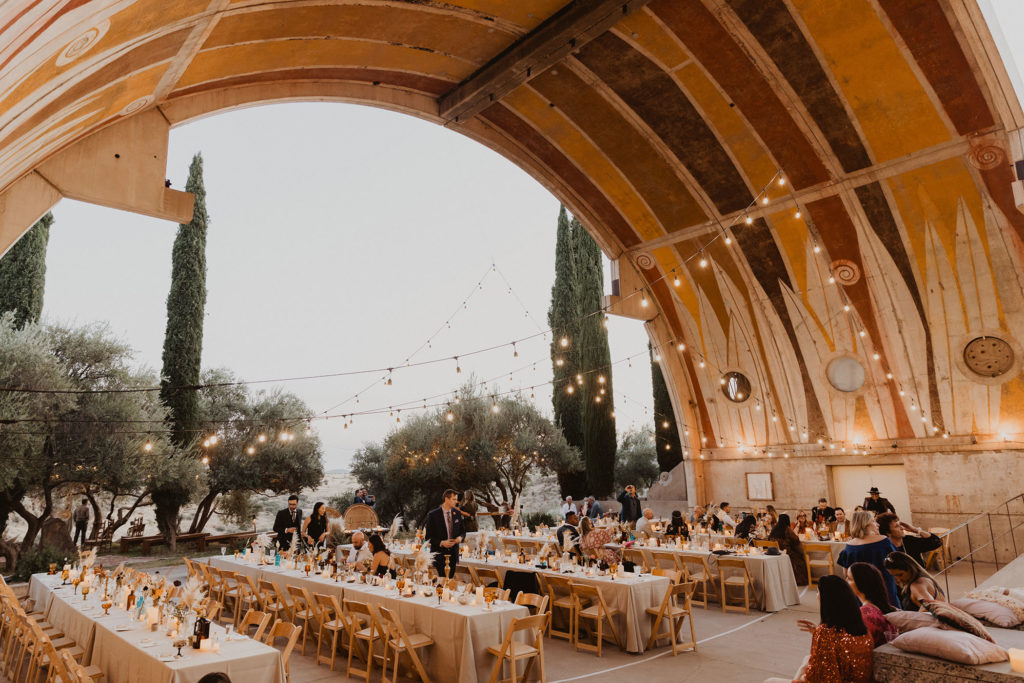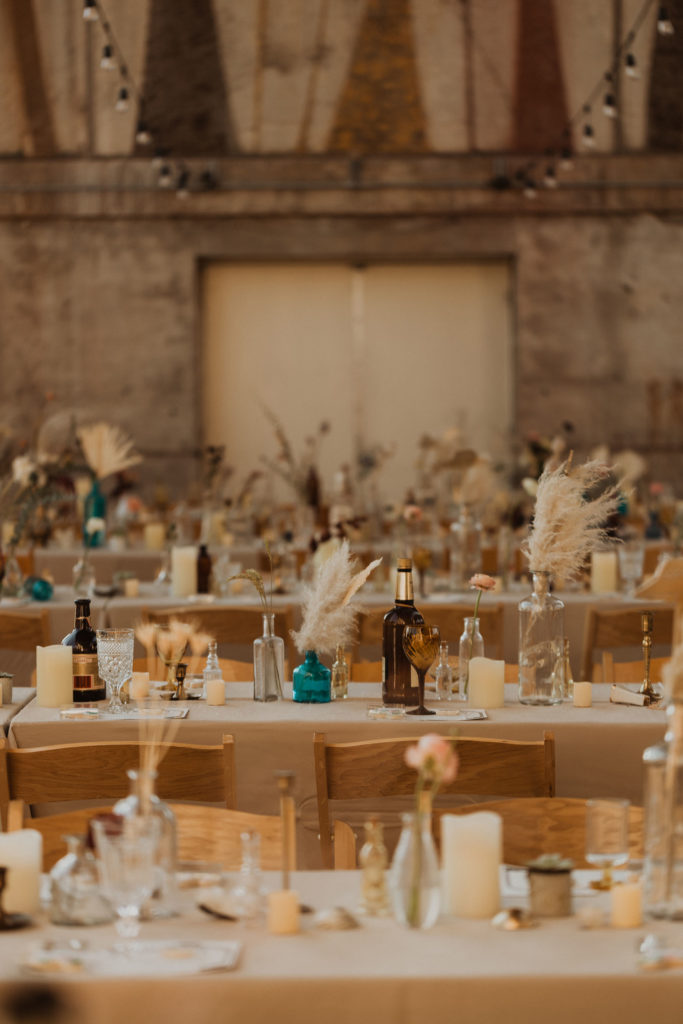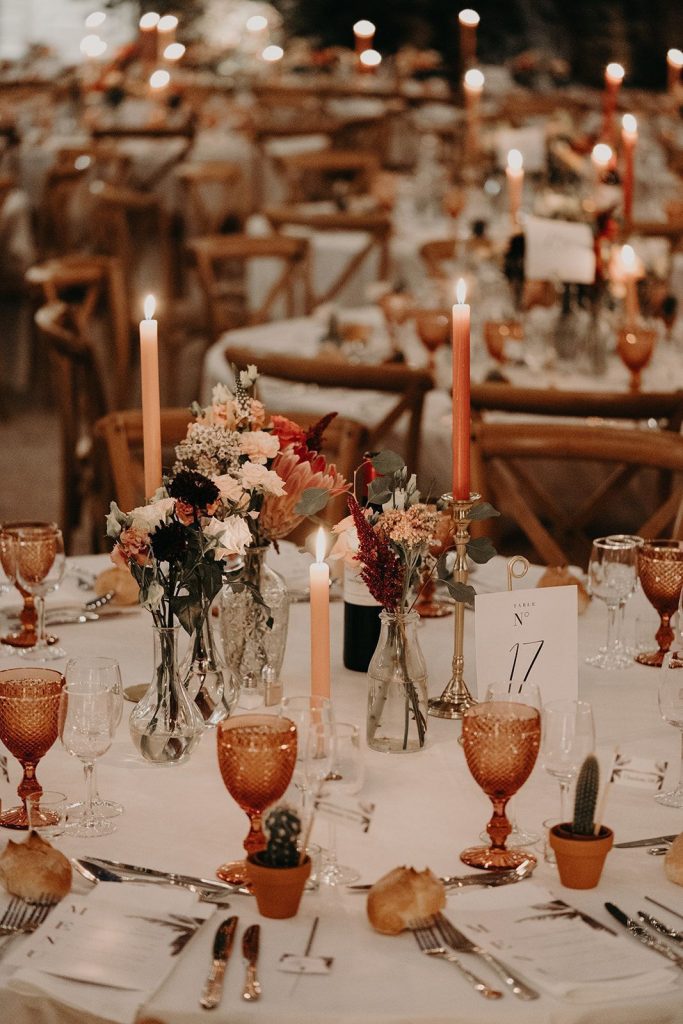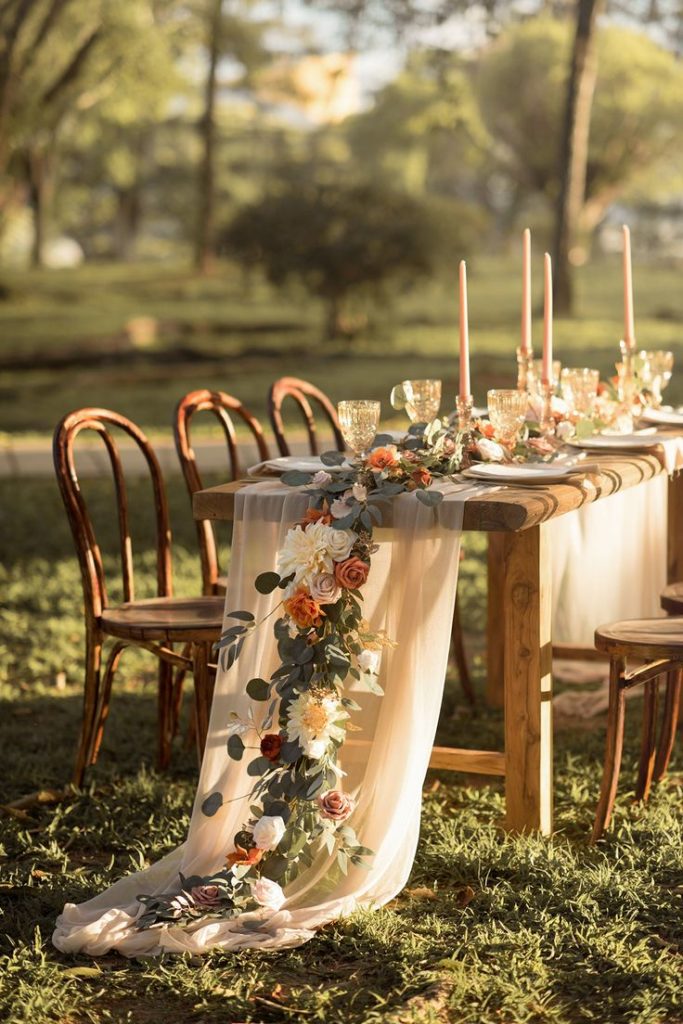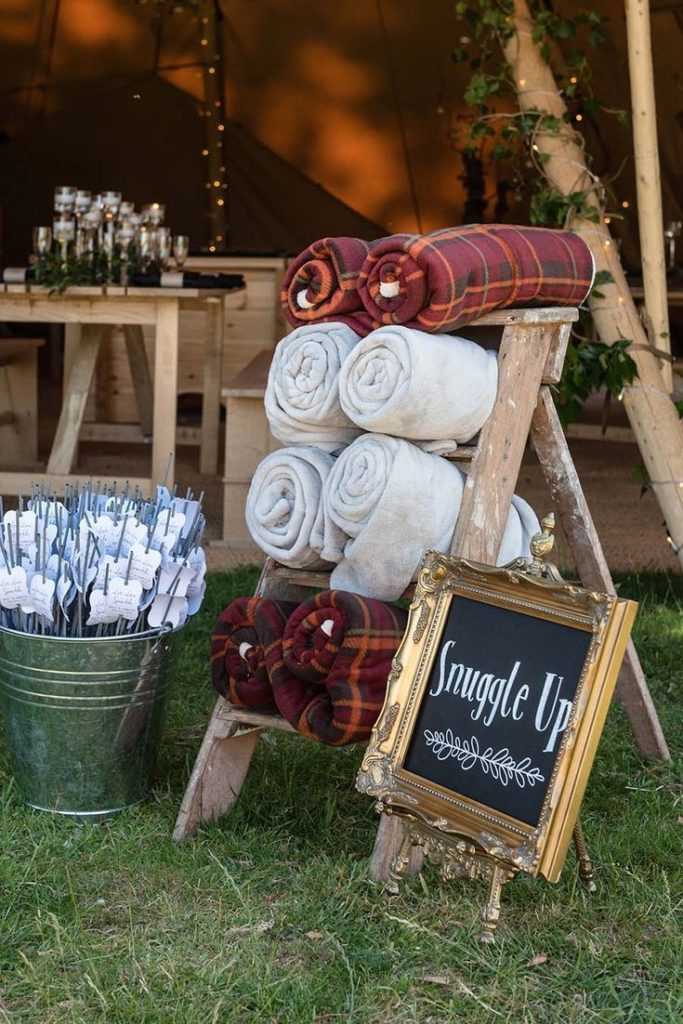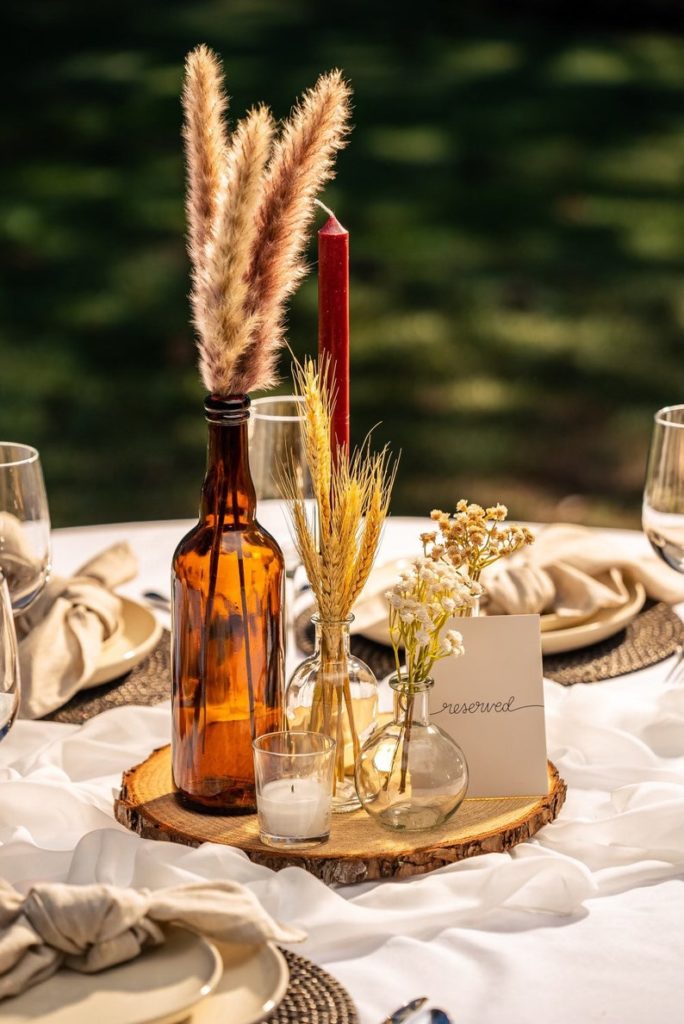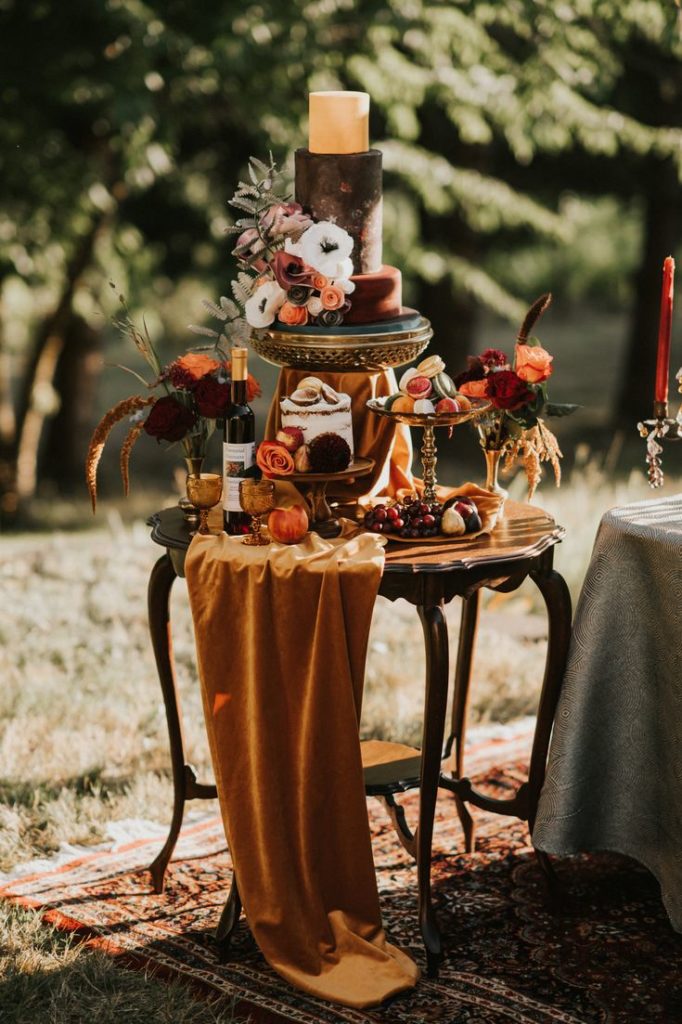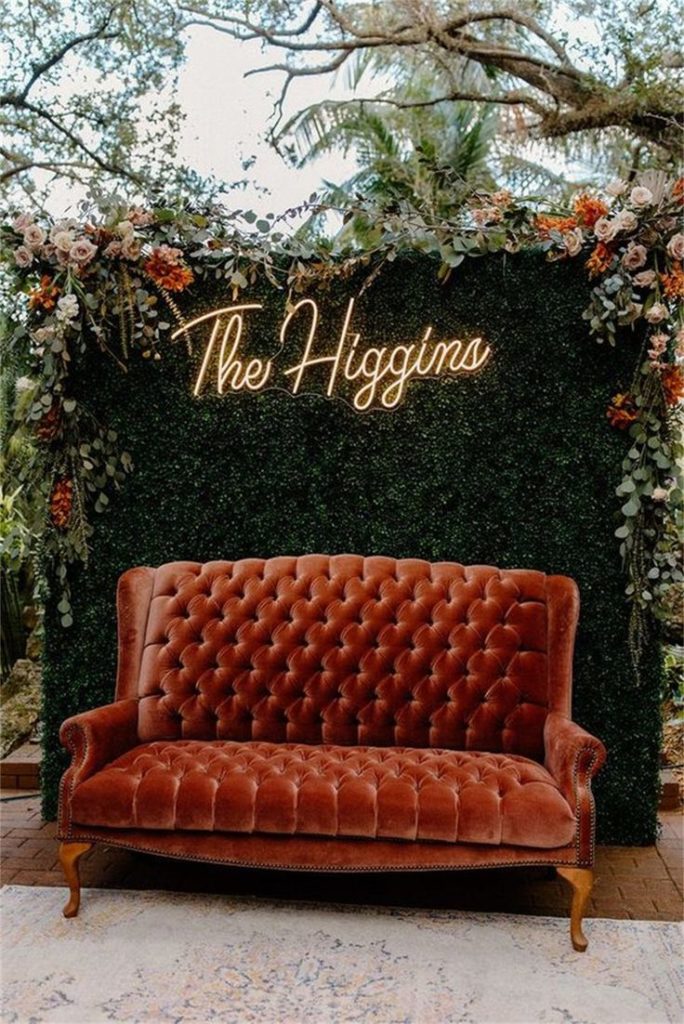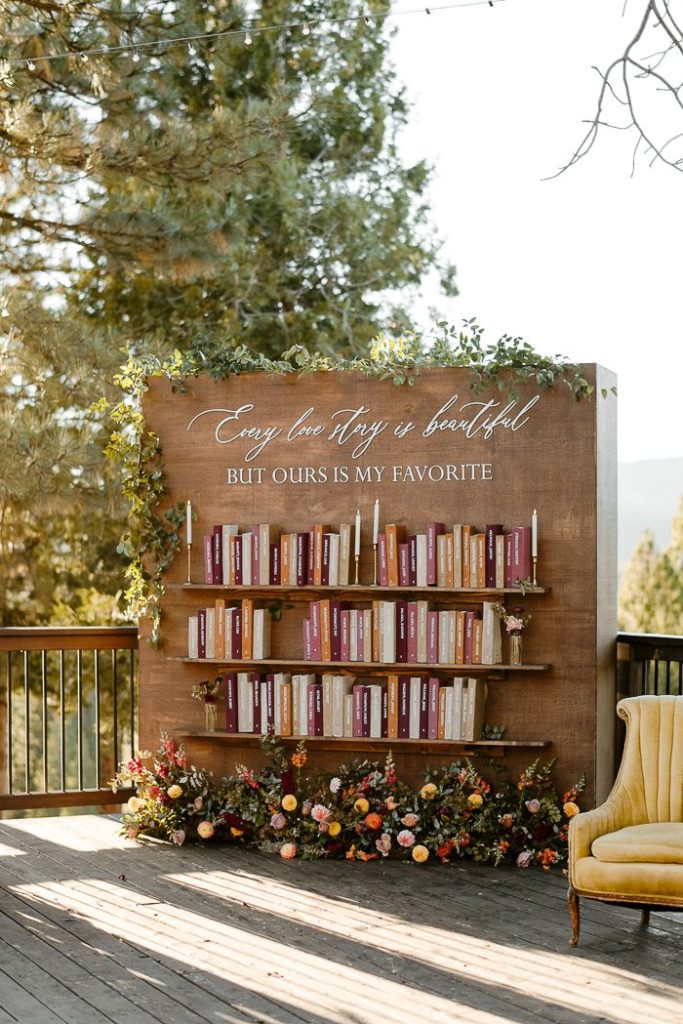 - Gráinne