If you're planning a lush elopement with all the trimmings, then you may have come across the conundrum of having lavish flowers in a different country! While it may be a few years before we can safely go back to 200 person weddings in enclosed spaces, the market for elopements has been booming and is set to grow even more as travel becomes safer. So if your bustling for blooms on your special day but need a little advice to point you in the right direction, then look no farther!
Buy Local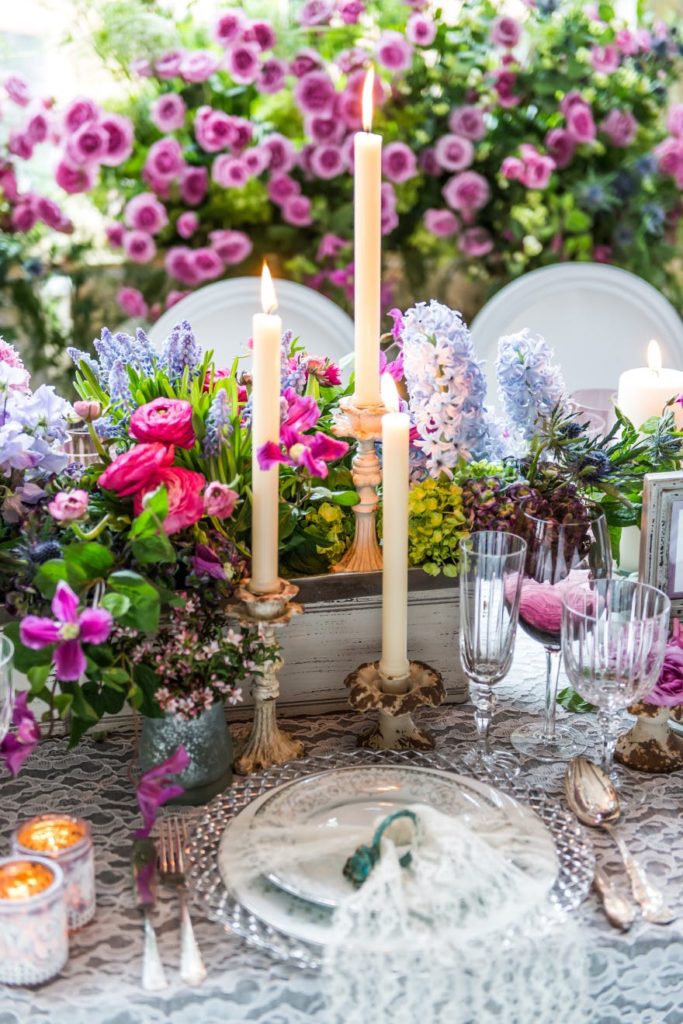 Buying local was probably one of your first options; depending on your elopement, venue decorations from a local florist may be included in your package! Not only does this cut down on transport costs, but you'll also be supporting the local economy and giving your money to a small business. After the last year and a half the world has had, giving your support to small businesses will do a world of good! In addition, if you've coordinated with a planner or the florist themselves, this can take a heap of stress off your shoulders getting everything sorted; the florist will know other local vendors better than you will, and that knowledge will go far.
Go Postal
In more recent years, it's become easier to get pretty much anything delivered by An Post, from clothes to groceries to now, flowers! If you want to skip the hassle of coordinating with florists and venues, then you always have the option to have your blooms delivered by post. I will say this can get pretty pricey, but if your ceremony space isn't bustling with natural flora, it may be the best option. Of course, you will also have to expect that things may not look as stunning in person or may look nicer than you originally anticipated. You are online shopping, after all!
Dry Things Out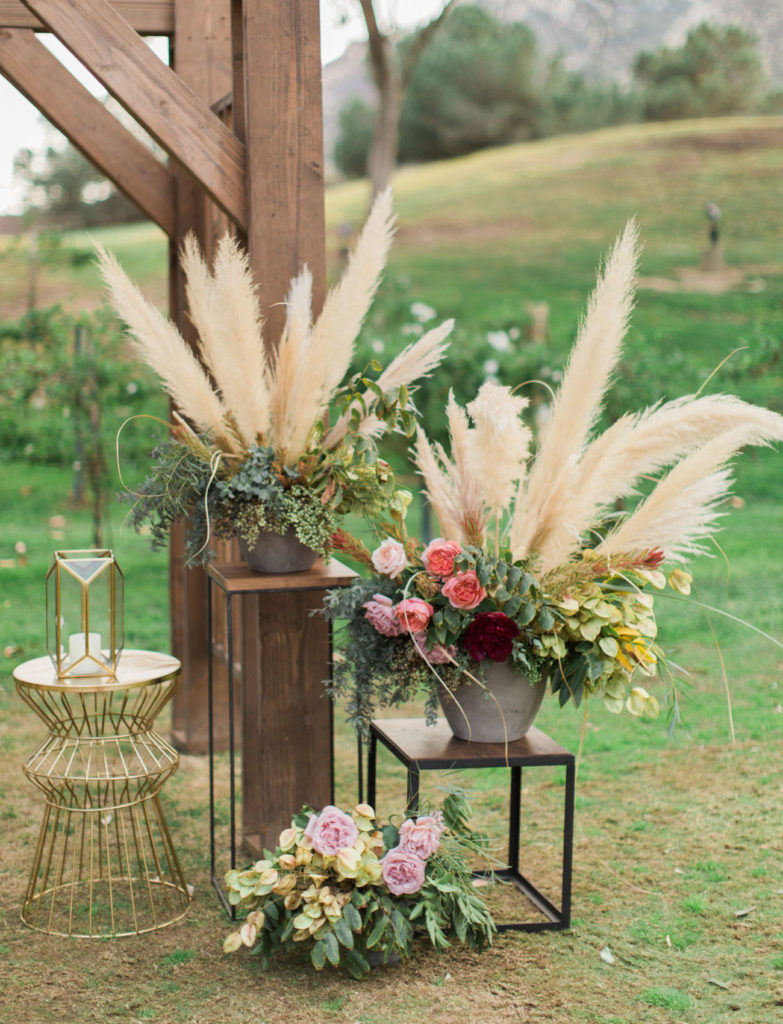 There's a reason why pampas grass has been such a huge trend in recent years; dried flowers are easy to transport, relatively cheap to buy and often easy to DIY! This style works beautifully with muted colour schemes in modern weddings and makes a fascinating statement on small table settings. Not to mention it's substantially more environmentally friendly than transporting dozens of fresh flowers that need water and refrigeration to stay looking their best. A wonderful part of this is you can get them delivered anywhere! You can even have your dried blooms arrive before the big day, make sure you like how they look and then pack them into your suitcase before you fly!
Be Strategic
This might seems pretty obvious, but it's not always the first thought when it comes to decor; pick a venue that already has an abundance of flowers! Be it a botanical garden, greenhouse or back garden, there are few cheaper ways to have hundreds of flush, healthy and colourful flowers on your special day than going directly to the source. Not only is it the most environmentally friendly option, the flowers don't have to fly anywhere, are native to the climate and local pollinators actively benefit from them being there, but you also don't have to deal with storing or disposing of them after your special day!
- Gráinne