Your bridal party will be your life savers when it comes to all things wedding planning. They will calm you down when you're stressed, they will be the point of contact for people so you don't have to be and they'll fix your dress so you look picture perfect – and that's just on the day! Bridesmaids have a tonne of responsibilities so it's only fair that you thank them properly with a gorgeous gift. If you're stuck for ideas, we have five to help inspire you.
Jewellery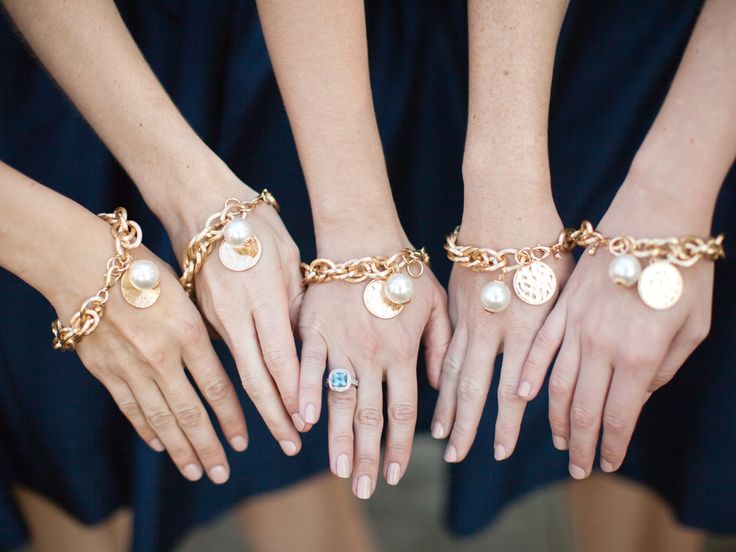 Whether you want to get your bridesmaids a keepsake that will remind them about their time as a bridesmaid long after the wedding, or you want to give them something that they can wear as part of their bridal party outfit, jewellery is always a good gift. Get your bridesmaids a cute charm bracelet, a pair of earrings to wear on the day or just a keepsake chain that they can have after the wedding.
Dressing gowns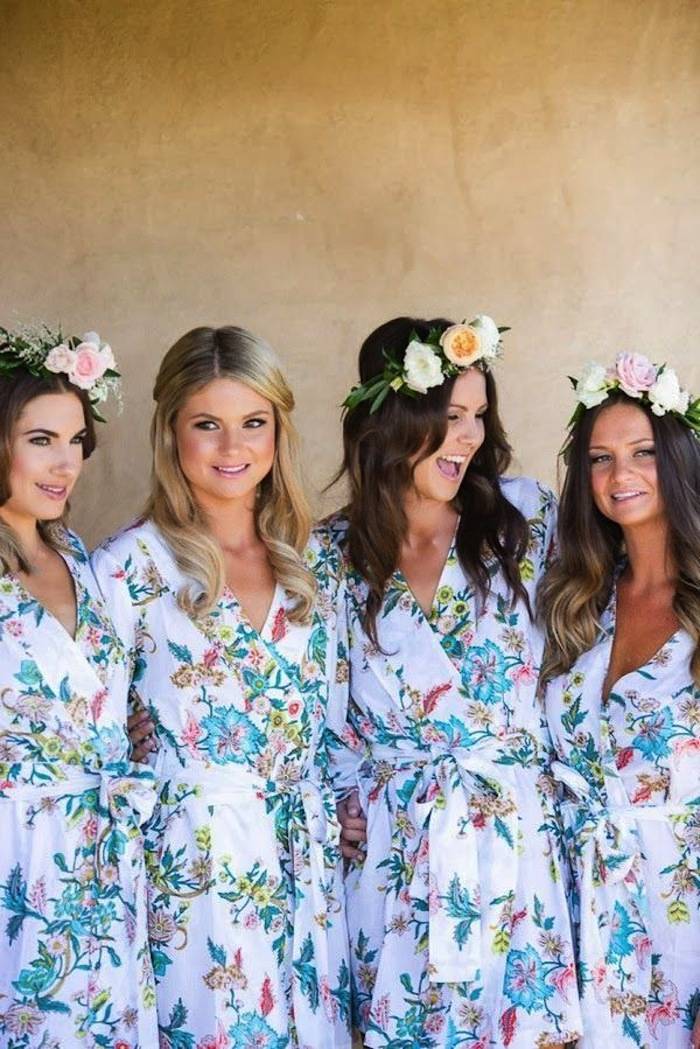 This is a great gift idea for the morning of the wedding, and one they can keep long after the wedding. Whether you want to opt for short, silk, patterned bridesmaid robes, or woolly, comfortable, robes with their names on them, robes or dressing gowns are a great gift for your bridesmaids and it will make for great pictures on the day.
Bags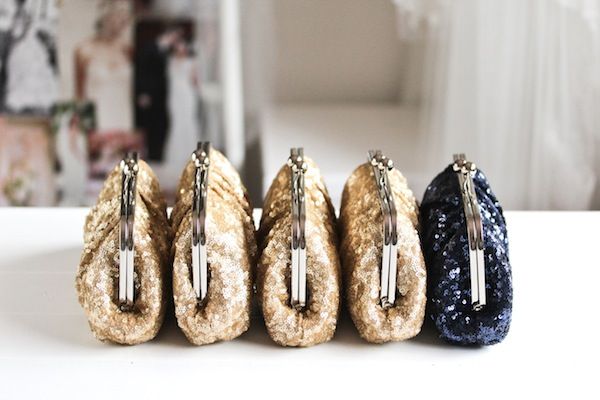 We can't resist a gorgeous bag, and you can get them a clutch that will match their bridesmaid dresses as accessories on the day, or just shop for different, practical bags that they will love and give each of them their perfect bag after the wedding. Another accessory option for the wedding or not, is a dreamy pair of shoes. Your bridesmaids will definitely thank you for those.
Perfume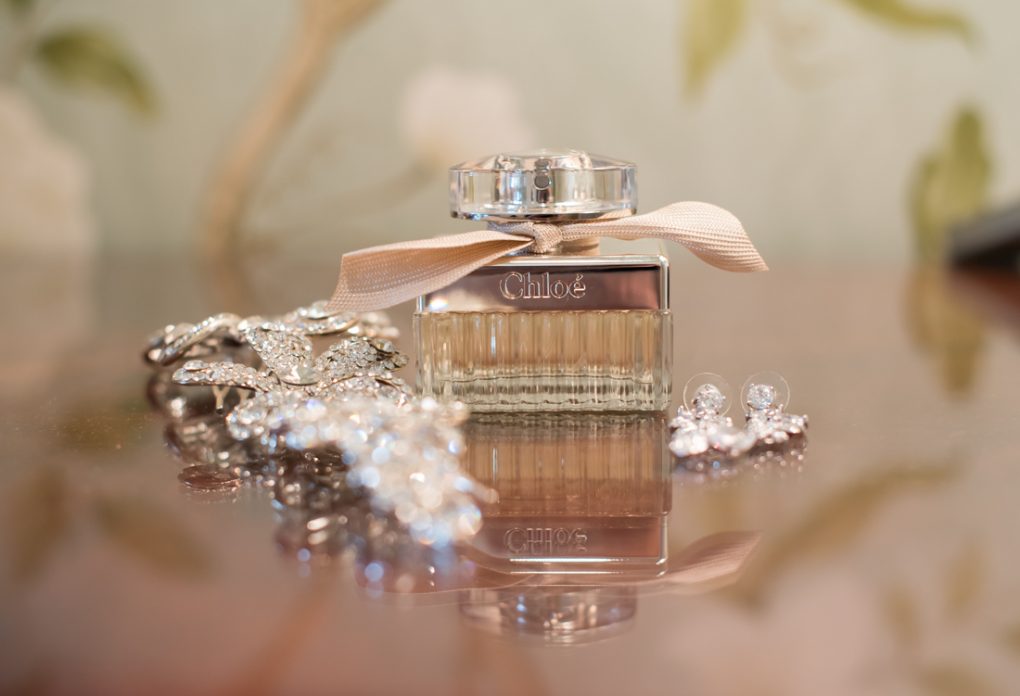 What's their favourite scent? What's yours? If you want to treat your bridesmaids to something special, think about giving them a specially selected bottle of perfume. You will probably have an idea of what your bridesmaids like in a perfume. If they all like similar scents (along with you) consider buying your favourite for them as a thank you. Alternatively, you could work to find an alternative to their favourite if they all have different scents. That way, their perfume will carry a special meaning for them each time they put it on.
Customised gift set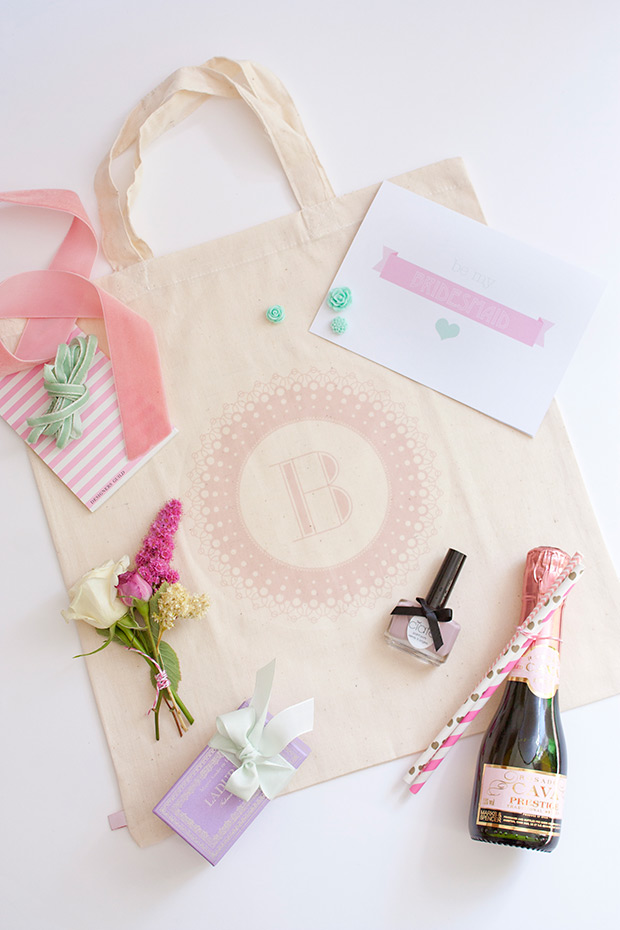 If you want to make your bridesmaids something more personal, consider making each of them a hamper of things they love to thank them for being there for you. We love the idea of adding a mini bottle of bubbles, beauty bits (maybe include a select bottle of perfume that will match their nails on the day), and you can also include their bigger present in this set. It's perfect.
- Jenny Darmody
Image credits: Bracelets: Lauren Jackson Photography | Dressing gowns: Etsy | Bags: Percy Handmade | Perfume: The Fennells