Colour the moments of your big day and keep the energy flowing by choosing the right kind of music for you that keeps your guests on the dance floor all night long!
1/ Outline The Day
Not all ceremonies are the same. How you plan your day will determine the events that need to be set to music. Do you want an entrance song when you and your partner arrive at the reception? Consider all the special moments and jot them down. And if you need extra help defining these moments, pay a visit to Myweddingsongs.com to see a list of choice wedding moments to set music to.
2/ Chat About Taste
Where do you and your partner's musical interests match? Do you have a few songs that are "your song?" If so, start there. Decide what style of music you and your partner want for the ceremony and reception. And, we promise, there are no wrong answers.You can get creative and find instrumental versions of your favourite songs for walking down the aisle to.
3/ DJ Or DIY
Whether your event is an elopement or a larger gathering, choosing between a DJ or DIY'ing your playlist will carry a different vibe for the evening. Whichever way you decide to go, know you can still create a "must play" list of songs for your DJ to best understand what type of party you want. If you're doing a first dance, you'll want to already have those tunes selected. Either way, we highly recommend you select a friend or industry professional be in charge of the music. This guarantees you won't have to worry about keeping the evening flowing if anything goes wrong, and (more importantly) that an indisposed guest won't try to take over the tunes. Leave no playlist unattended!
4/ A Live Band
Perhaps you want live music? From a trad band to a classical string quartet, live music can capture every mood across the spectrum. Do your research and find an ensemble that fits the style you're going for. We recommend creating a playlist of any specific songs you'd really like them to play. Often, groups know popular songs or are willing to make arrangements to accommodate your taste. Don't be afraid to ask.
5/ Craft Your Playlists
You get to be the mastermind of your day. Create a playlist for getting ready with your besties to alleviate any pre-wedding nerves. Or, create a playlist of happy music to play while guests are arriving. By making your own playlists, you not only avoid having to deal with any sort of "do not play" songs, but you also get to personalise your entire day. Myweddingsongs.com is a huge help to compile the best music for each moment of your wedding day, with great resources like their Hottest 50 Wedding Songs picks. Lists like these get updated at the beginning of each month to include the freshest new songs to keep you feeling inspired.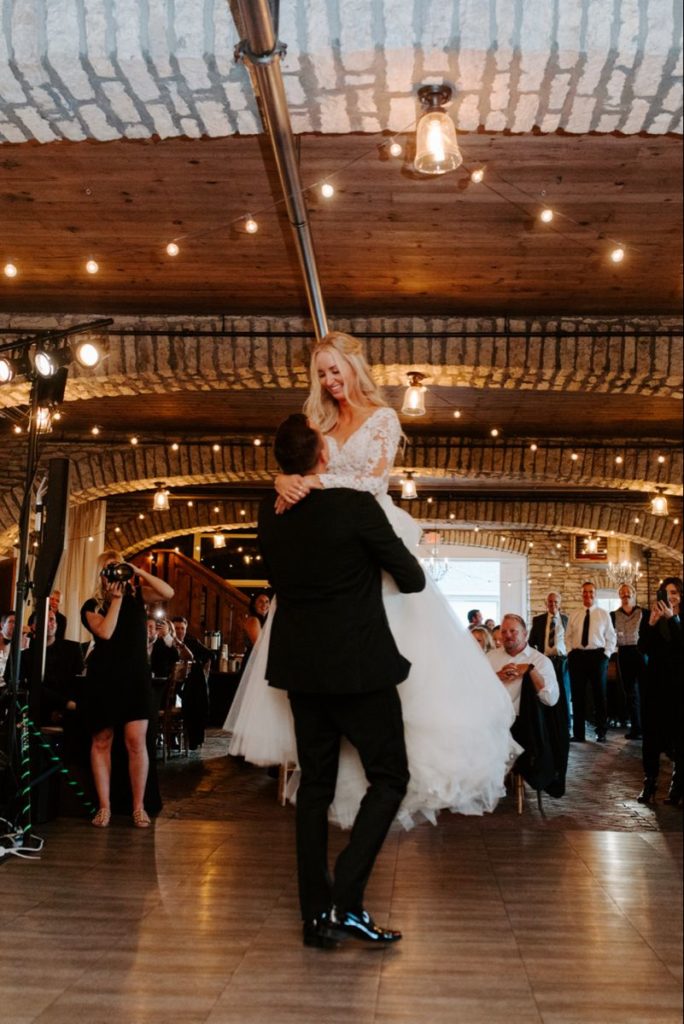 6/ Music Rentals
Find out what type of sound system your venue has in place. Even if you don't understand all the jargon, it will be helpful to communicate that list to your wedding DJ or the person in charge of running the sound. If you are going the DIY route (especially for outdoor celebrations) it might mean renting a PA system with speakers, a  microphone, and equipment to amplify your sound. This is especially important for any locations that are off the grid (so consider electricity and mobile reception, too). If there's an on-site coordinator for your venue, utilise them as a resource in planning out these details. Odds are they'll have plenty of recommendations to help.
7/ At Home Party
Having an at-home wedding? You can go more minimal on sound equipment! Depending on your setup, you may even be able to utilise a Bluetooth speaker connected to someone's phone or computer. The great part about throwing an at home wedding is that you can test out the sound plenty of times beforehand to see what works and what doesn't. If you'll be outdoors, consider a more ample speaker setup because the sound doesn't always carry as far outdoors.
8/ Share Your Playlist
This is such a fun perk of hosting any sort of virtual wedding. Share your playlists for the guests attending virtually, for anyone who can't attend the wedding, or even for those who want to relive the memories. By saving the party playlist and sharing it with your guests it's a fun gift they can enjoy whenever they need the pick-me-up.
9/ Keep Your Vision
Don't feel pressured to make everyone happy with your wedding music. Anything from Jazz to R&B hits are appropriate as long as you know it makes you happy. And yes, Spotify has every style of music you could think of, in every decade, to get you started. Your guests are there because they love you and your partner. Odds are, they'll be happy to celebrate, however you have planned.
10/ Add A Surprise
This one's completely up to you, but we'd recommend making sure there's a musical moment that's just for you. Add a ridiculous song that doesn't make sense on your playlist but that you know will make you smile. Maybe it's a favourite from your childhood, or maybe it's a song for your partner that you slipped in without them knowing. In a moment like that, just the two of you get to enjoy the feelings, and that's completely priceless. Who doesn't love a moment-turned sing-along to Cher's Believe? You get the idea!