When it comes to planning a wedding, the bride often takes centre stage, but let's not forget about the groom and his merry band of groomsmen! The wedding party play a significant role in supporting the husband to be on his special day, and their attire should be chosen with careful consideration. Picking the right groomsmen suits can enhance the overall style of the wedding party and create a cohesive and polished look. We've paired with top Irish menswear fashion house Benetti Menswear  to celebrate the release of their SS 2023 groomswear collection and to give you a comprehensive rundown on how to perfectly dress your best men!
Coordinate with the Overall Theme
Before diving into the details, consider the overall theme and style of your wedding. Is it a formal black-tie affair or a casual outdoor celebration? This will dictate the level of formality for the groomsmen's suits. Classic tuxedos or tailored three-piece suits are ideal for formal weddings, while lighter fabrics and more relaxed styles work well for outdoor or destination weddings.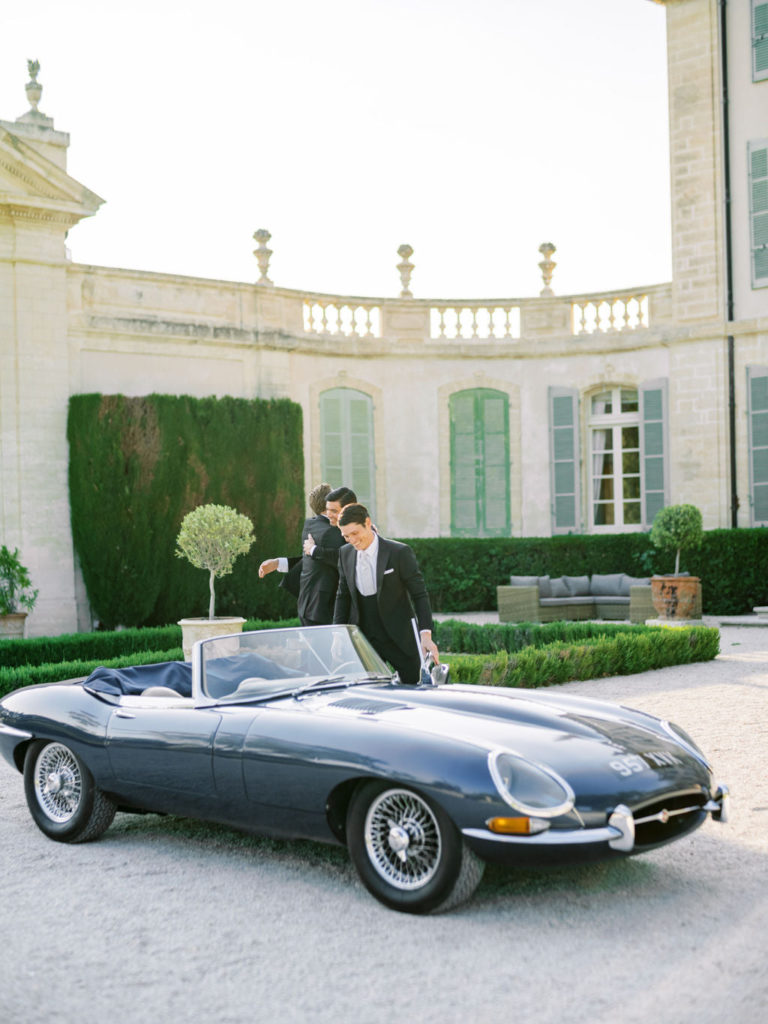 Mix & Match the Wedding Colours
The groomsmen's suits should complement the wedding colours and the bride's chosen attire. One popular option is to have the best men wear suits in a shade that matches the bridesmaids' dresses or ties that coordinate with the colour scheme. This creates a visually appealing and harmonious look in the wedding photos. Another is to play with contrasting colours, if the groom is in a light suit then the groomsmen wear the same ensemble in dark colours and vice versa.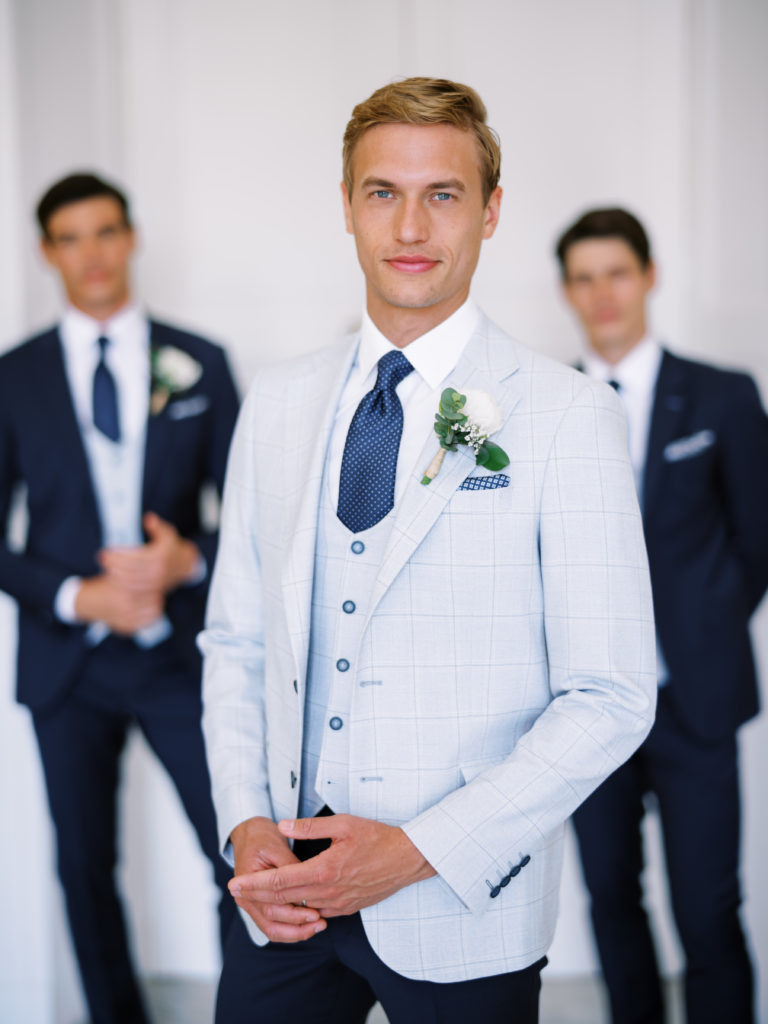 Consider Comfort
While style is important, comfort should not be overlooked. Remember that your wedding party will be wearing these suits for an extended period, including the ceremony, reception, and possibly the after-party. Choose suits made from breathable fabrics and ensure they are well-fitted to allow for ease of movement. Consider the weather and select appropriate fabrics such as lightweight wool for summer weddings or heavier blends for colder seasons.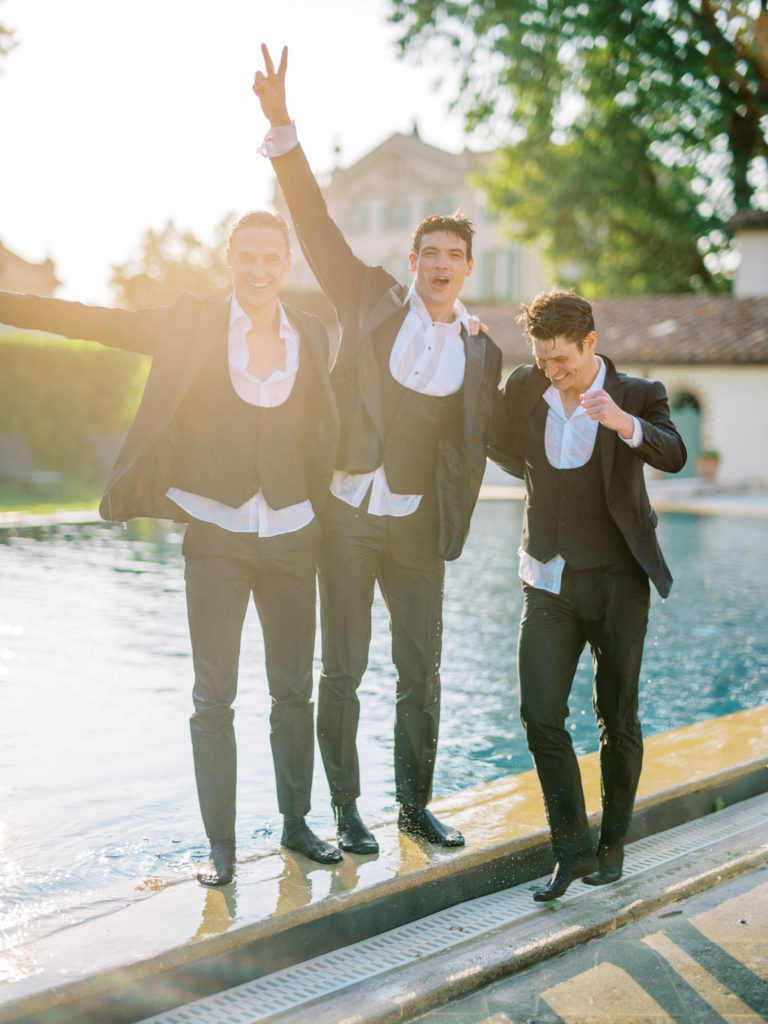 Personalise with Accessories
To add a touch of personality and uniqueness to the groomsmen's suits, consider incorporating personalised accessories. This can be achieved through matching ties or bowties, pocket squares, cufflinks, or even socks that reflect the individual styles and preferences of the groomsmen. These small details can make a big difference and help showcase each groomsman's personality.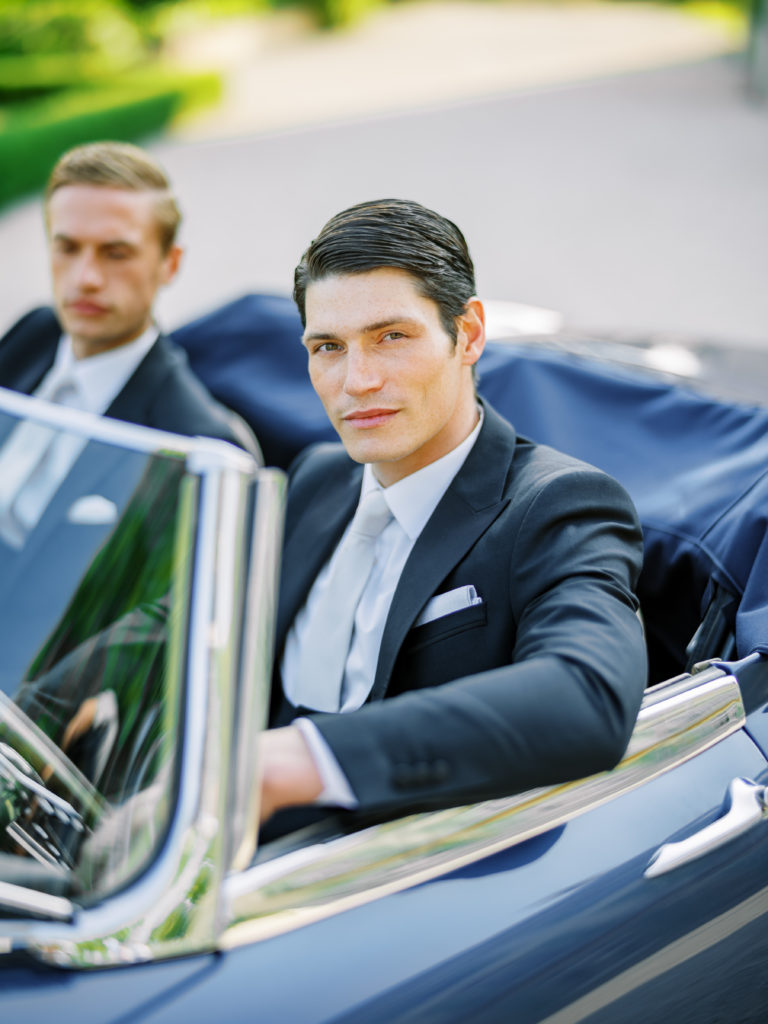 Renting vs. Buying
When it comes to groomsmen suits, you have the option to rent or buy. Renting can be a cost-effective choice, especially if you're looking for a specific style or colour that may not be worn again. On the other hand, buying allows the groomsmen to have a suit they can wear beyond the wedding day. Consider your budget, the preferences of your groomsmen, and the practicality of owning versus renting when making this decision.
Professional Fittings
To ensure a proper fit and polished look, encourage your groomsmen to get professional fittings. Tailoring can make a world of difference, ensuring that the suits flatter each individual groomsman's body type and measurements. It's worth the investment to have the suits tailored to perfection.
For more fabulous groomswear inspiration take a look at the Benetti Mix & Match Spring/Summer 2023 lookbook!
- Gráinne