Take a break from this cold Irish weather as we whisk you away to sunny Florence for PR executive and model Simona Vasiliauskaite and manufacturing analyst Pat McDonagh's exquisite Villa le Fontanelle wedding in May of this year. With photos from Wilma Towell Photography and planning by Giulia Alessandri, a quick glance through their stunning celebration is sure to warm your spirits and get you excited for the summer!
Pat and Simona met when they were still in school. The bride-to-be was in town with the girls celebrating exam results when she bumped into him. "Pat's witty character and cheeky smile stole my heart so I was very intrigued to get to know him more!" The two swapped numbers but Simona didn't hear from him for a couple of days; it turned out he had thought she had given him a fake number! (the number did look a bit made up to be fair!).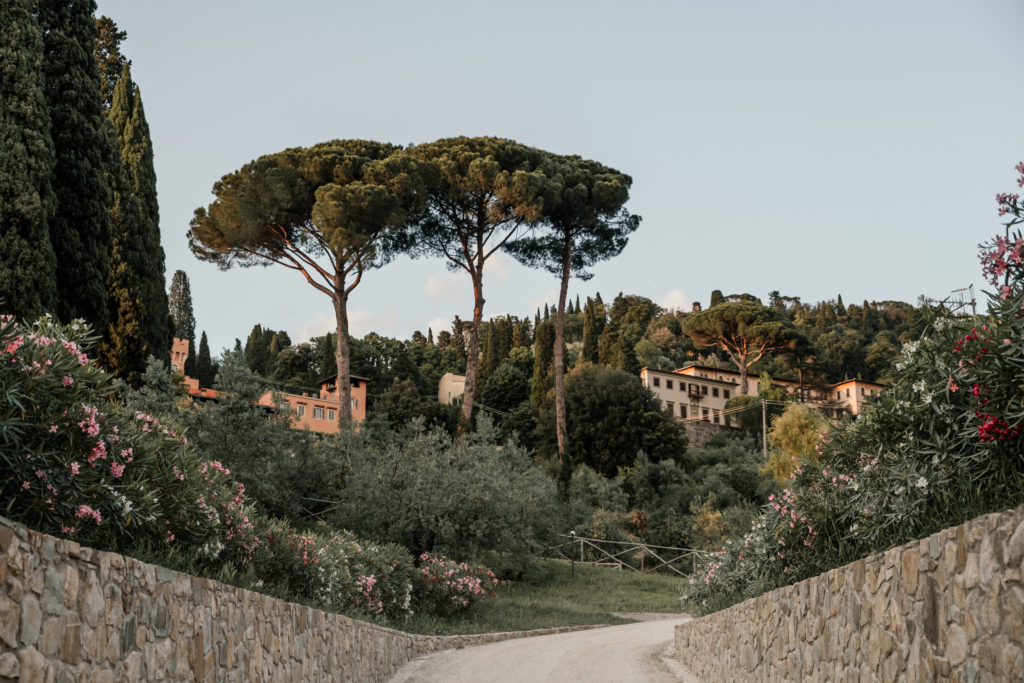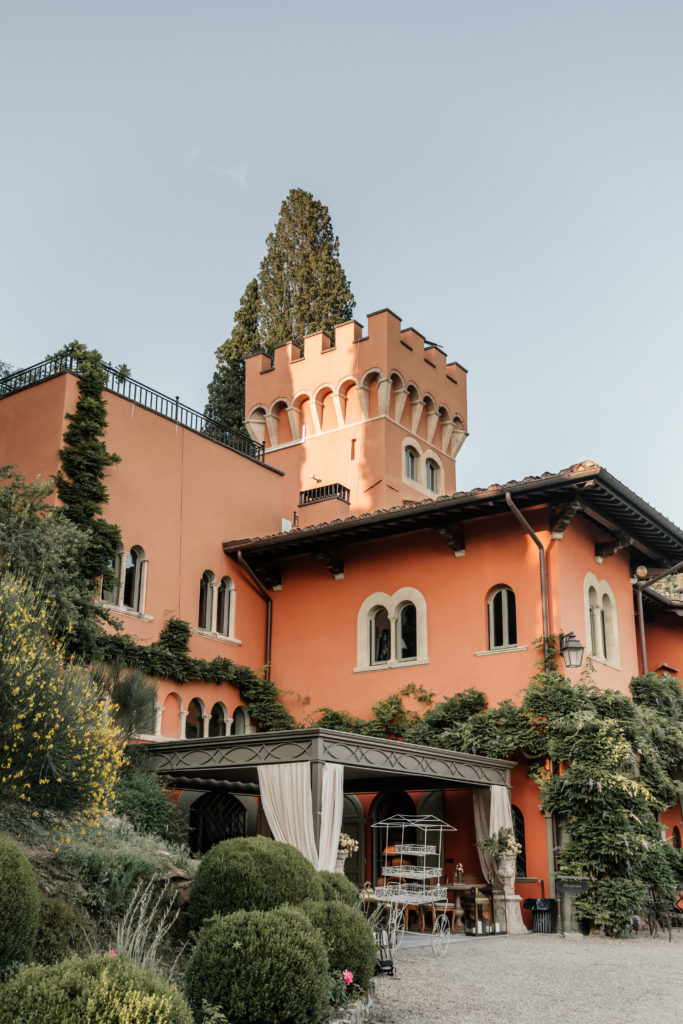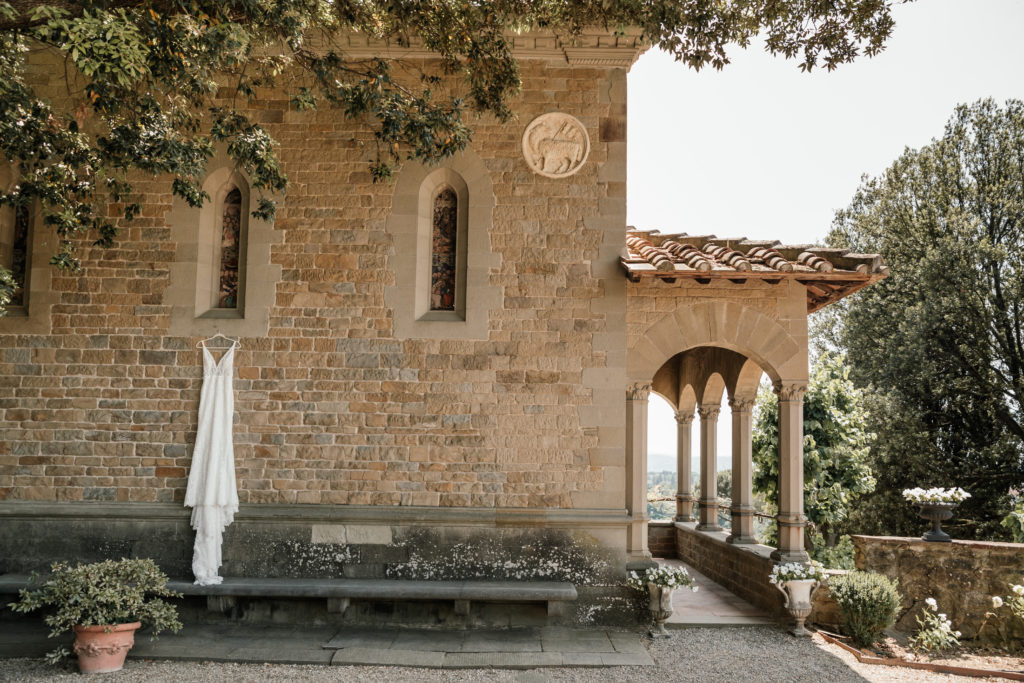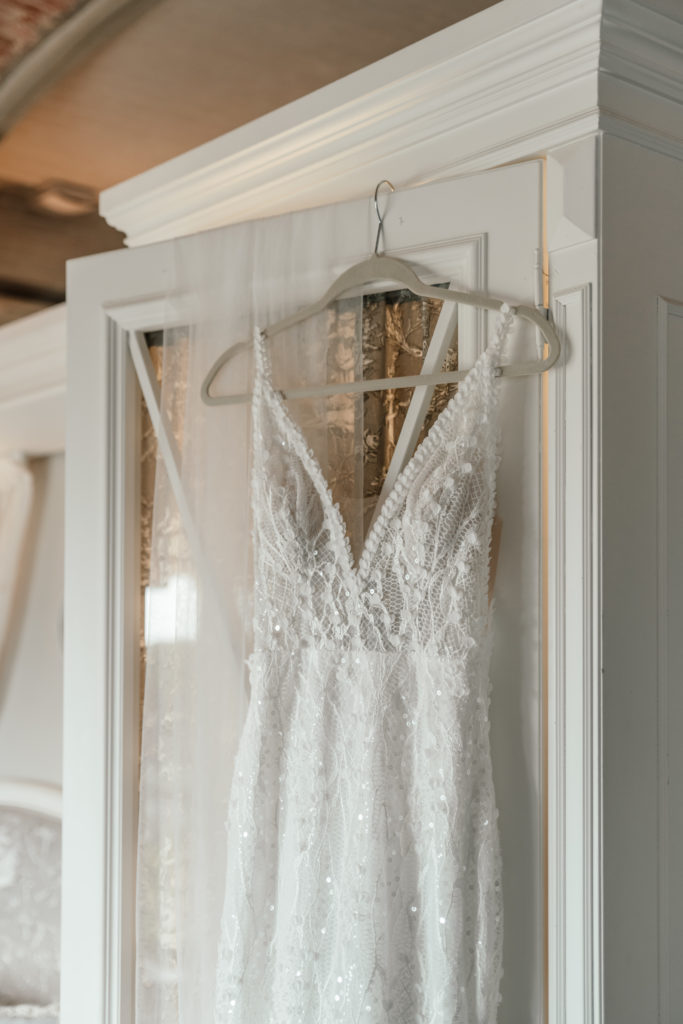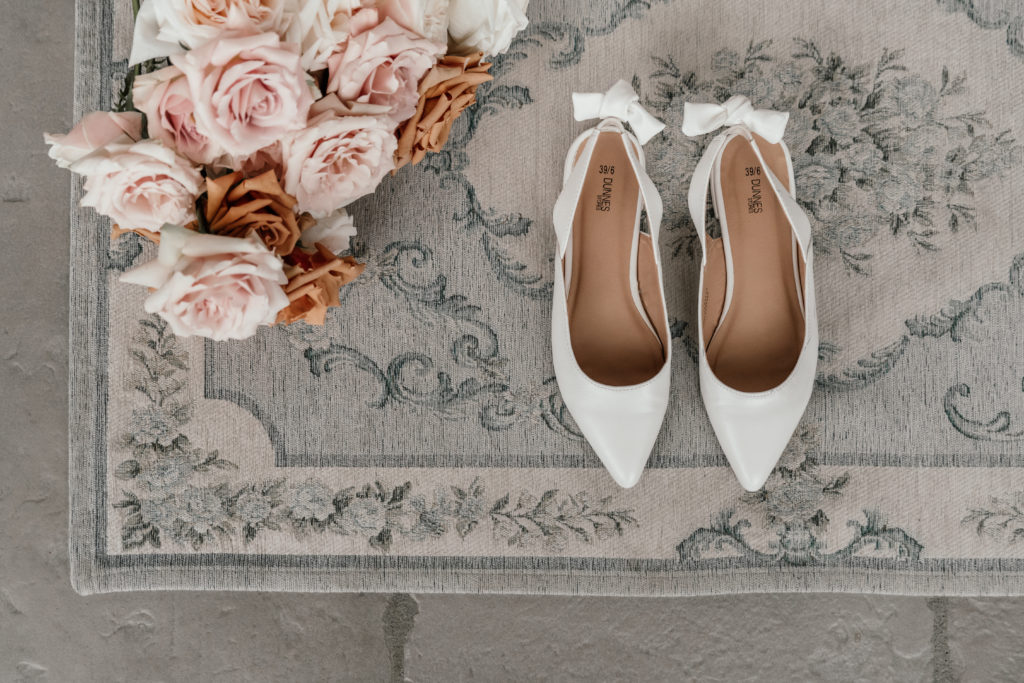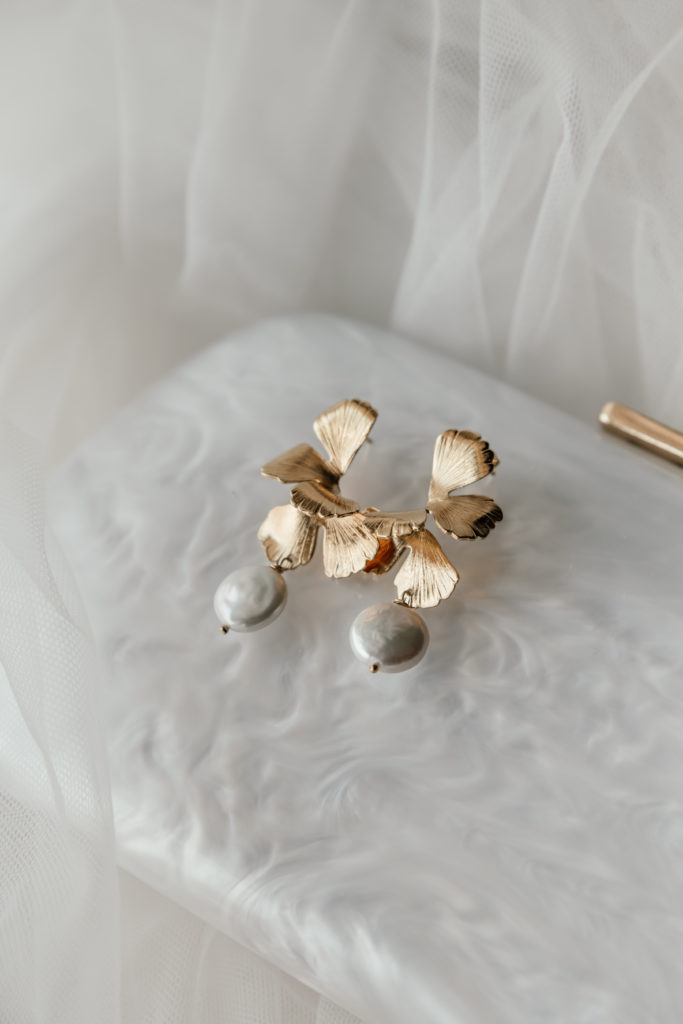 Simona's parents live in a different country and she had mentioned to Pat that if they were to ever get engaged, she would love for them all to be together to celebrate. The couple were planning a trip to Croatia with Simona's parents in 2020 but had to cancel all plans due to Covid. "Pat then proposed on a misty summer's day on the shore of our favourite lake– Lough Na Fooey where we often used to go paddle boarding. He later told me that he was going to propose in Croatia. The proposal in Ireland was just as special as I did not expect it that day at all!"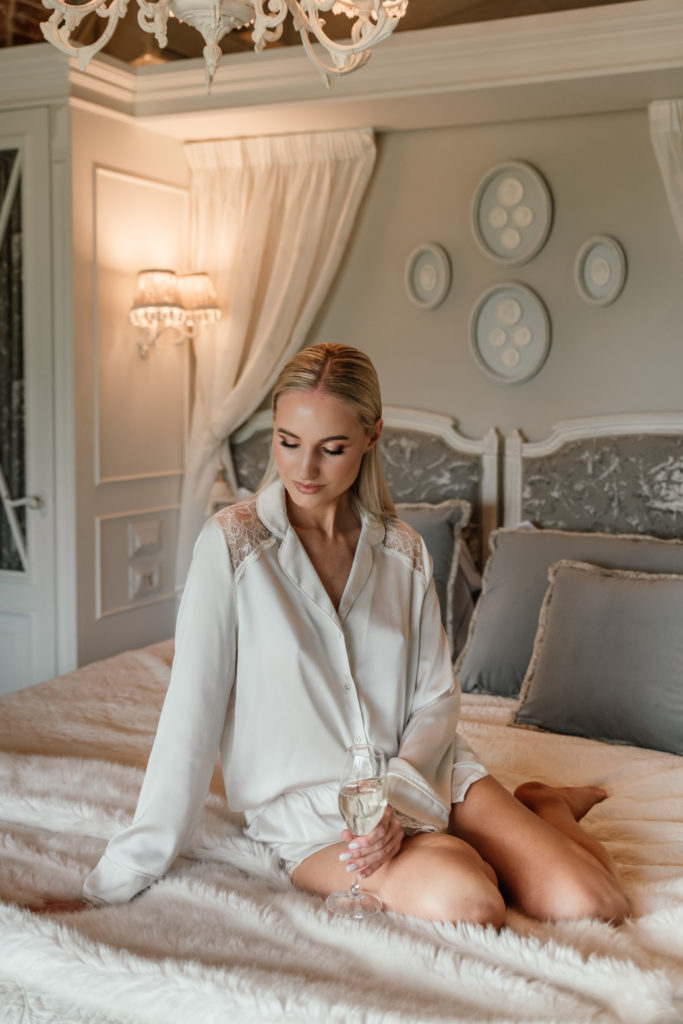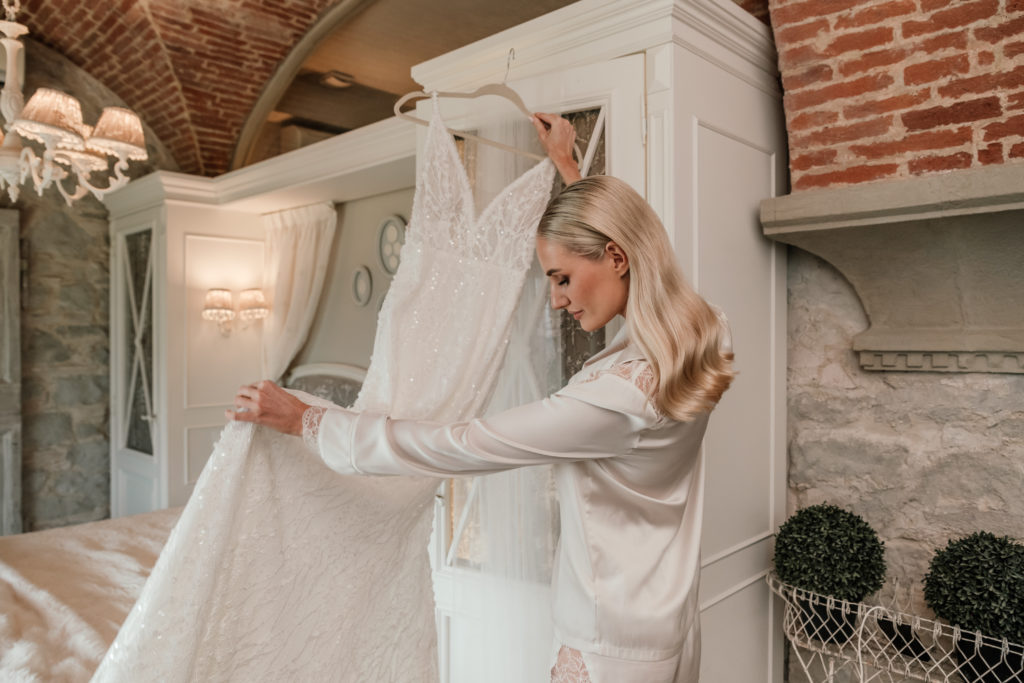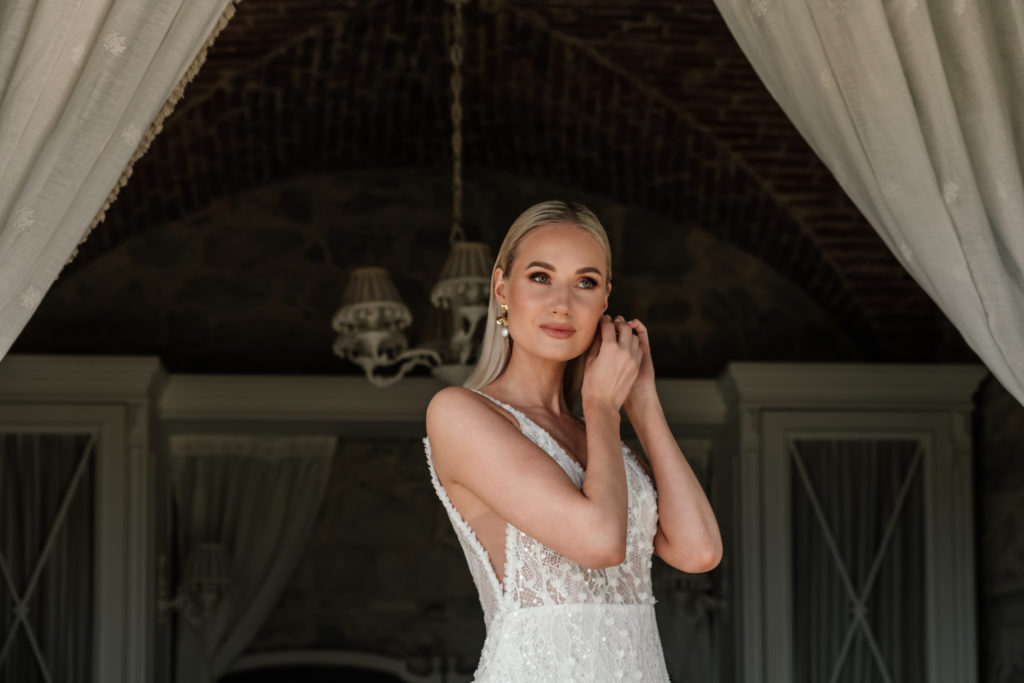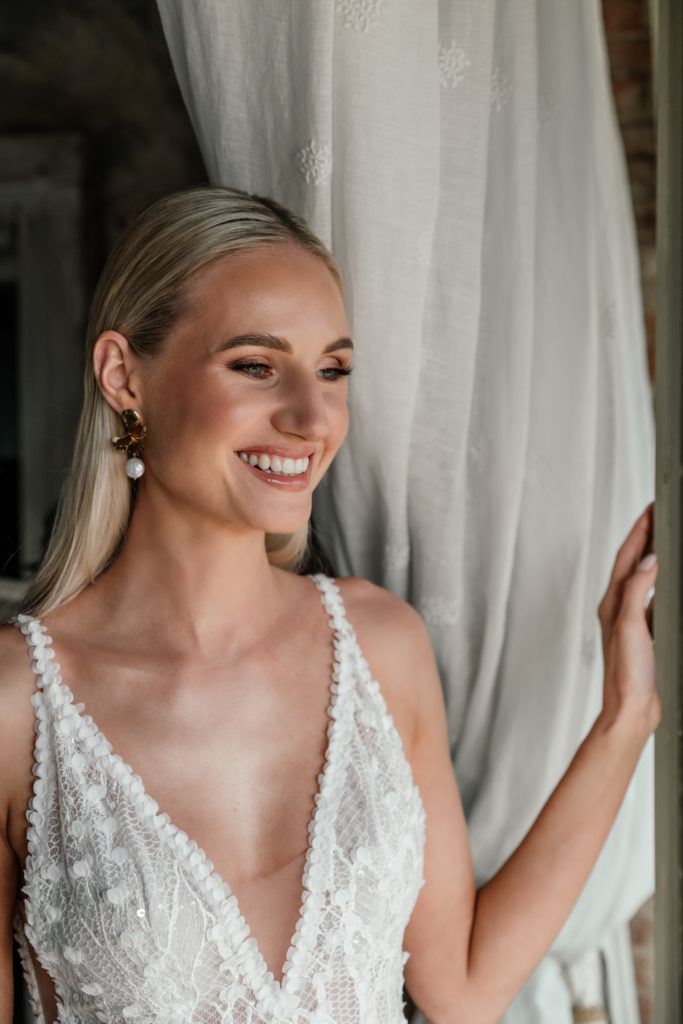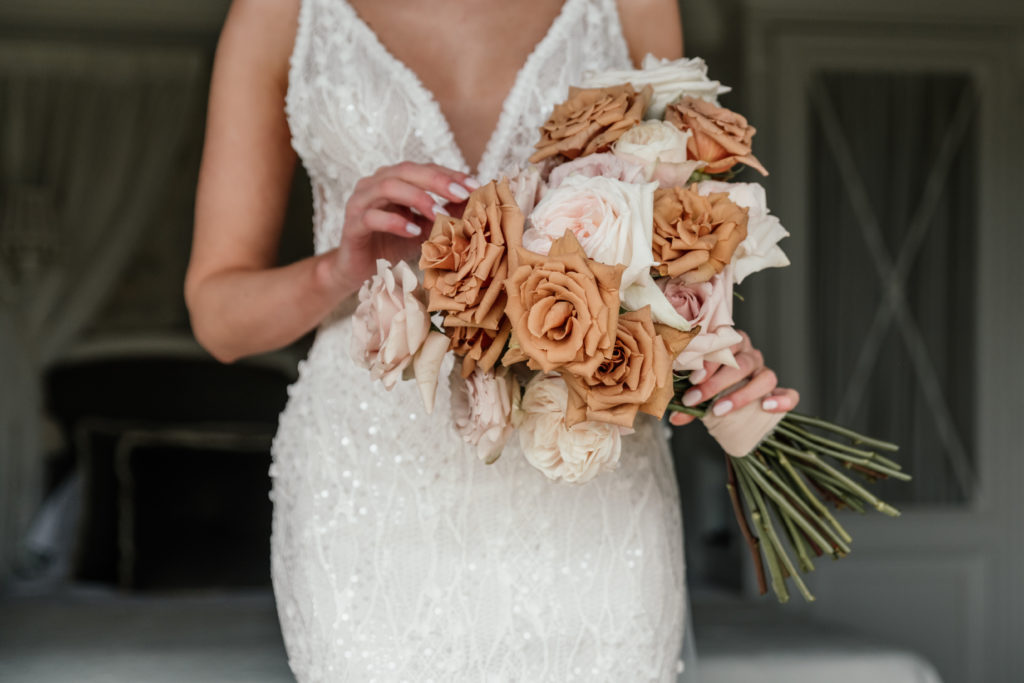 There was very little time for beauty prep as we were also mid-building our forever house. Our weekends were taken up with lots of decision-making so unfortunately, other things like the gym, self-care and beauty prep were pushed down the list of importance! I have quite blemish-prone skin so I did one strong Cosmedix chemical peel in Epilux Beauty Clinic alongside milder at-home peels to resurface my skin and lots of hydrating sheet masks to plump up the skin. My hair got a few rounds of hydrating and toning treatments by my hair stylist of 17 years, Daina P who also flew over to do my hair on the wedding day. I had to go with a scent I was familiar with and adored. Jo Malone Peony & Blush Suede has been my favourite perfume for years now. So delicate, refreshing and not overpowering. Pat wore Ted Baker Au Gold.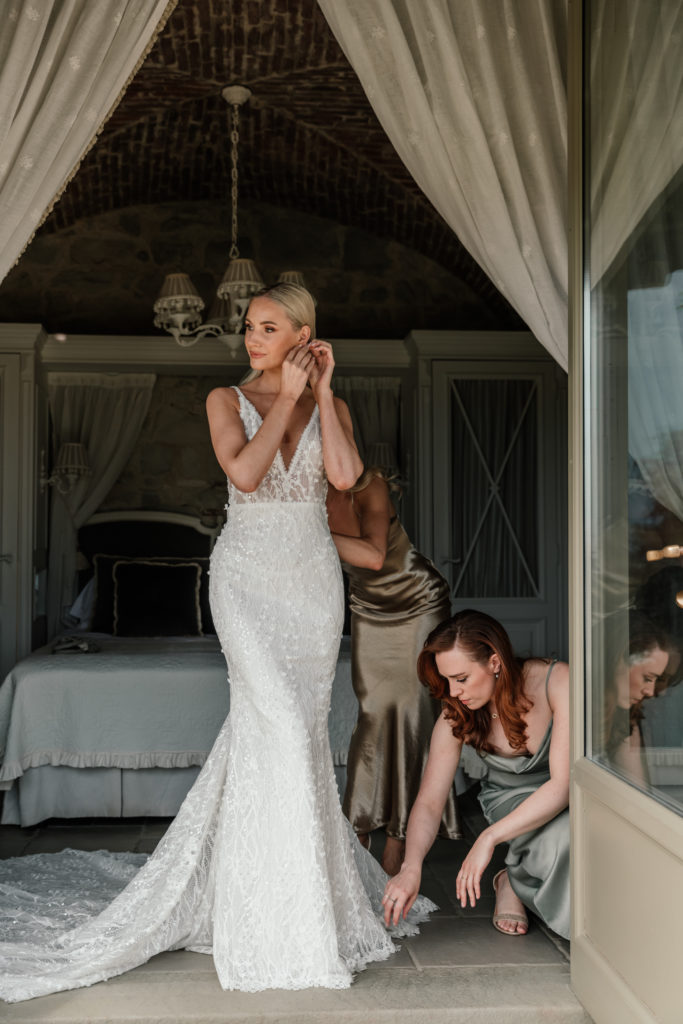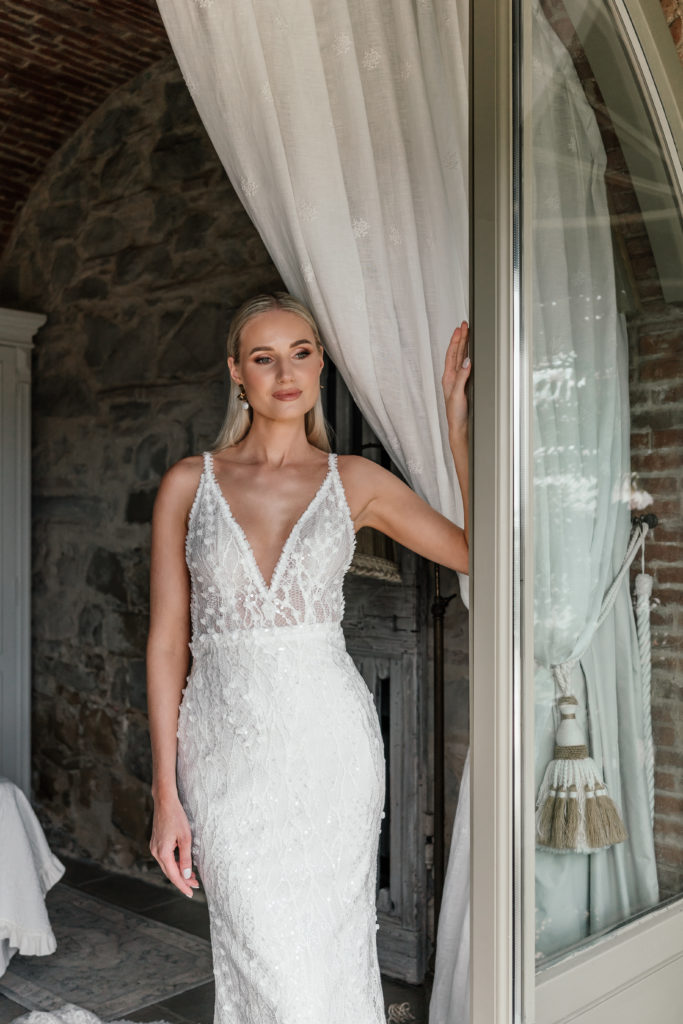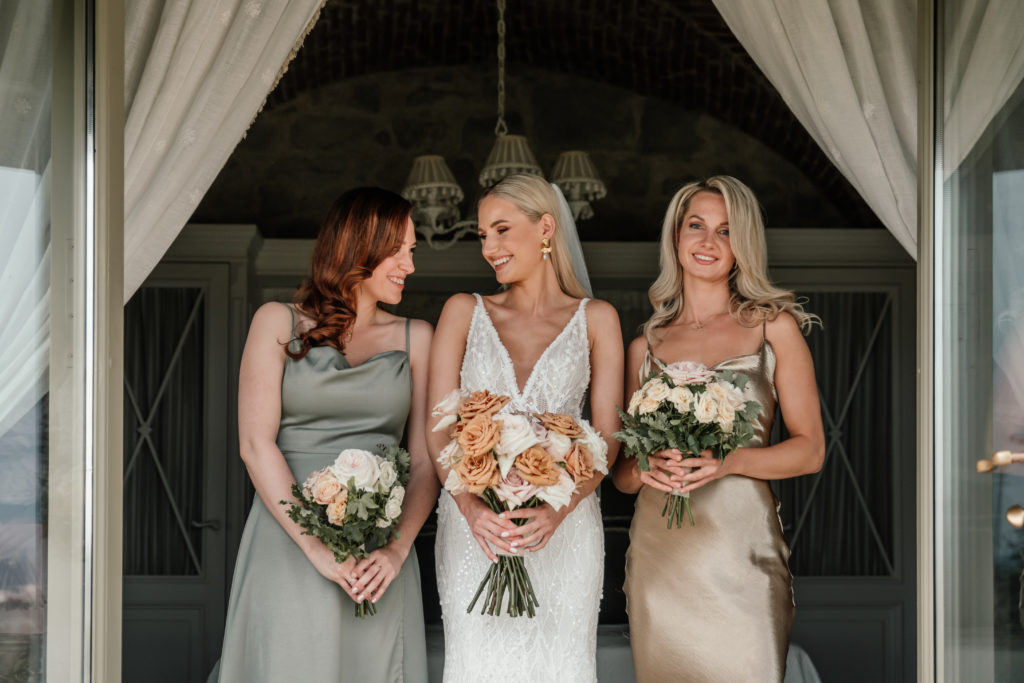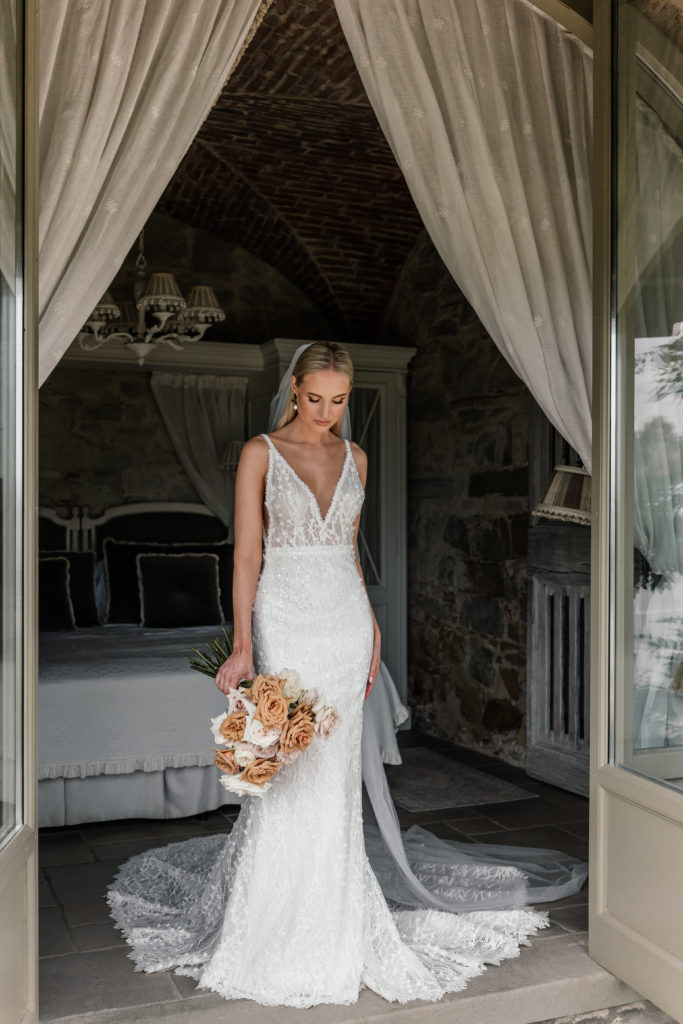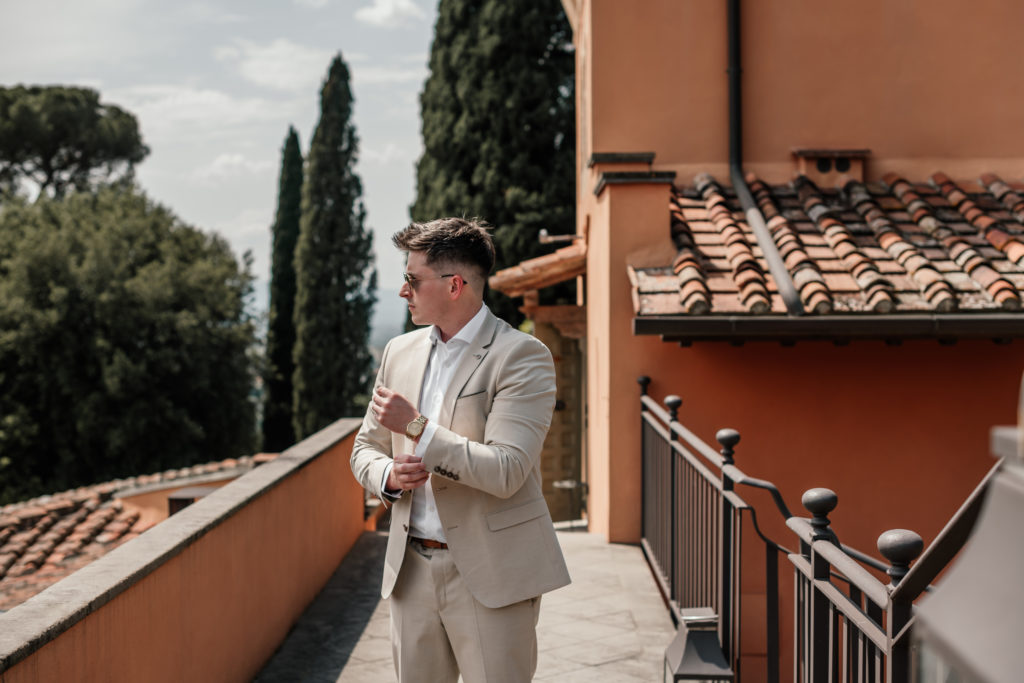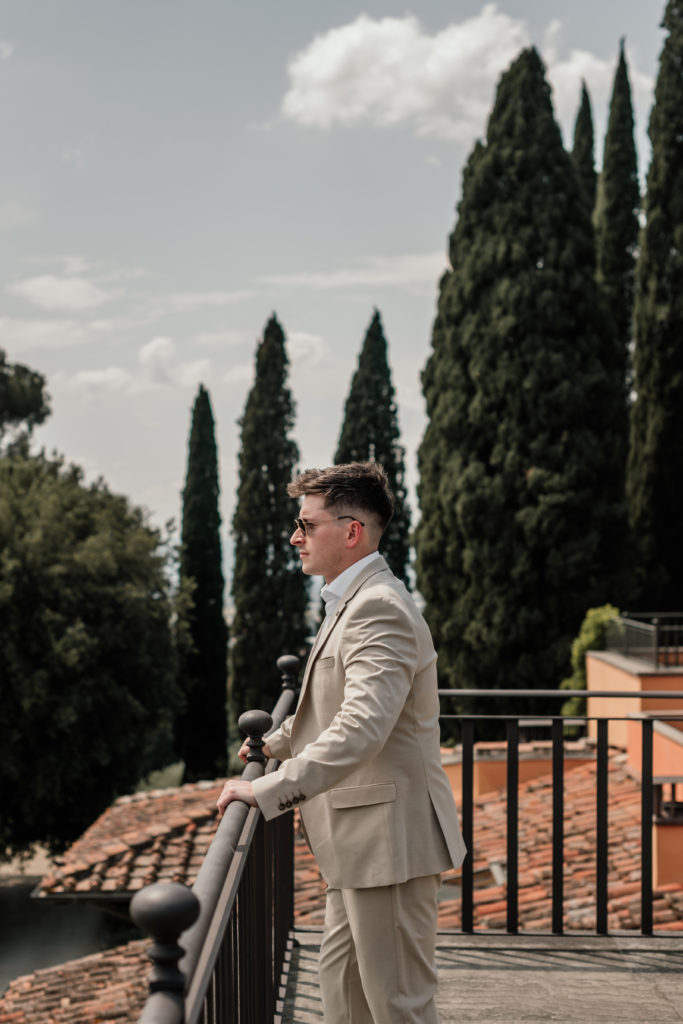 For Simona, finding the dress was possibly the hardest task of them all! She's been part of a lot of bridal shows over the years as a part-time model but felt her style was always evolving so she never really knew what 'the one' would look like! She visited a few bridal stores in Ireland and abroad to see what was on offer and tried on a few different styles to understand what it was that she really wanted. Simona ended up waiting for the new SS23 collections to hit the stores and bought her dress just four months before the wedding. She had two years to find the perfect gown and ended up having to get it on rush order! "I was a massive fan of Made with Love Bridal dresses so when I put on the Harlow V2, it felt like it was made for me. I loved the French lace, 3D appliqués and the belt that wrapped around the waist. I finally got butterflies in my stomach!" She said that Michelle from Vintage Pearl Bridal store played an exceptional role in helping her choose the one!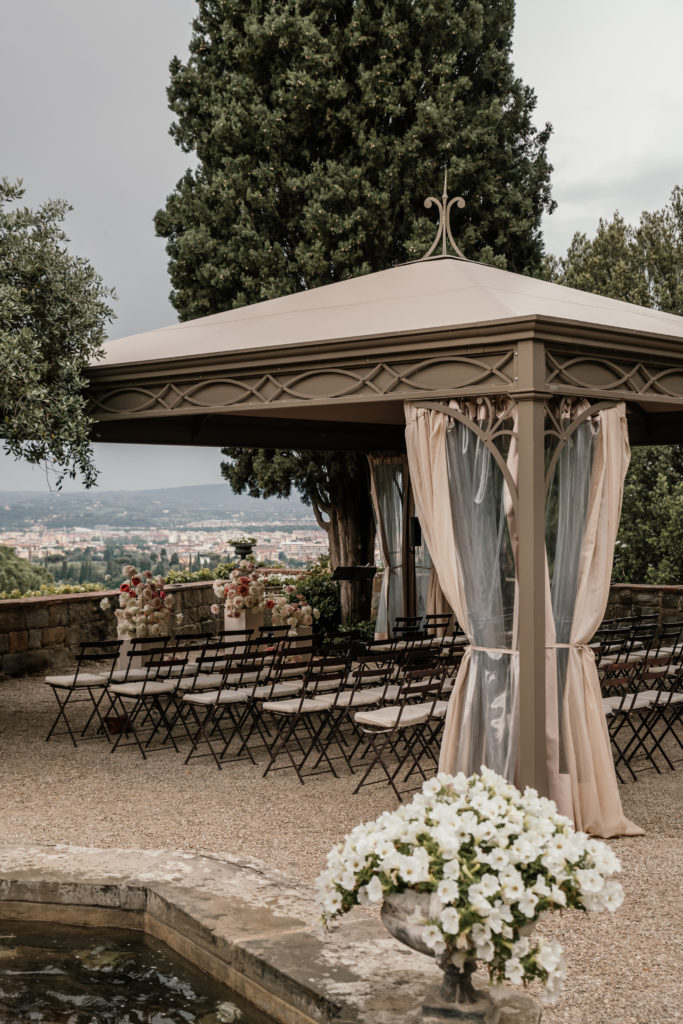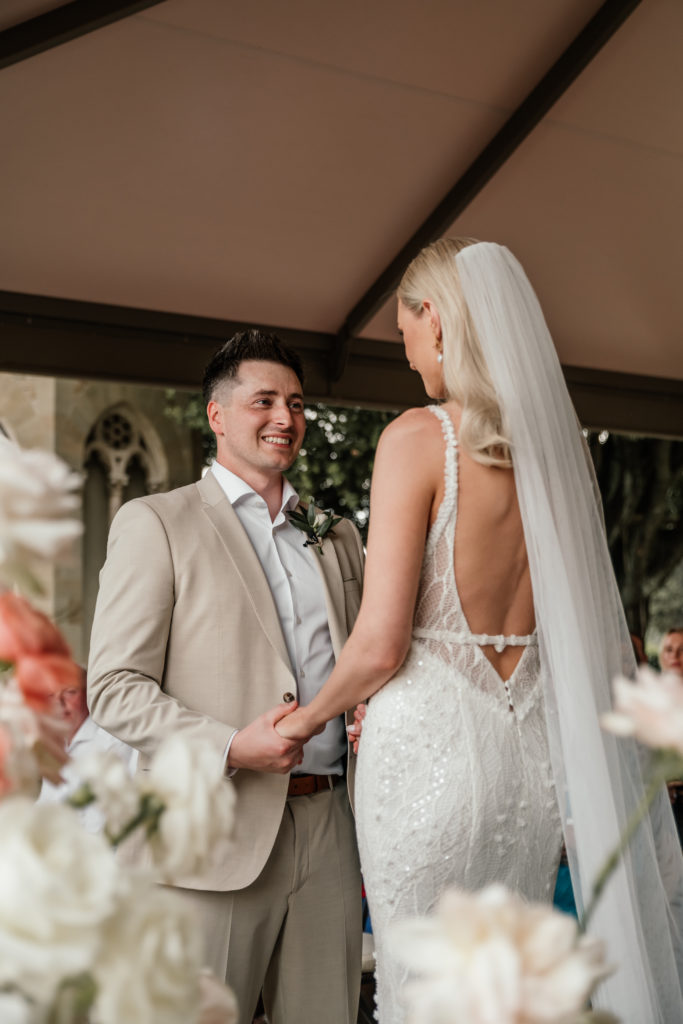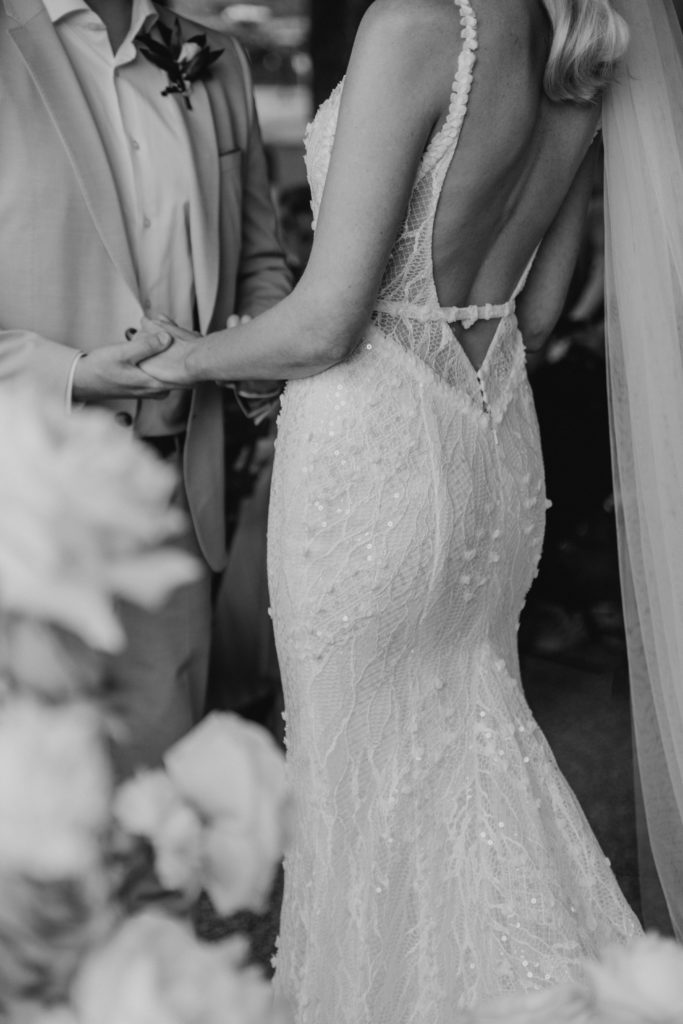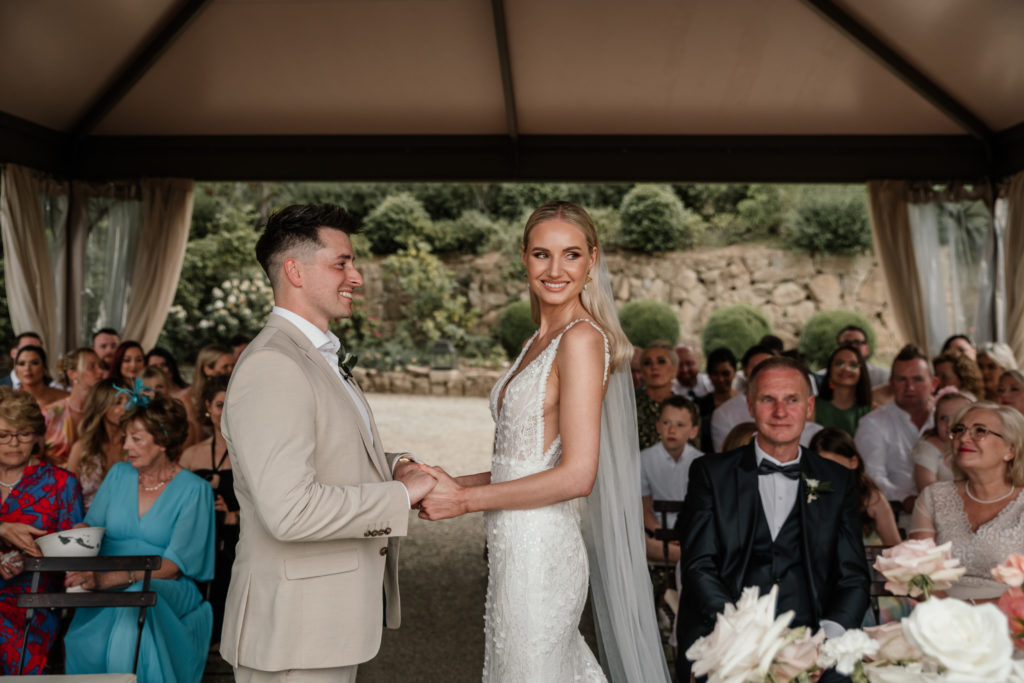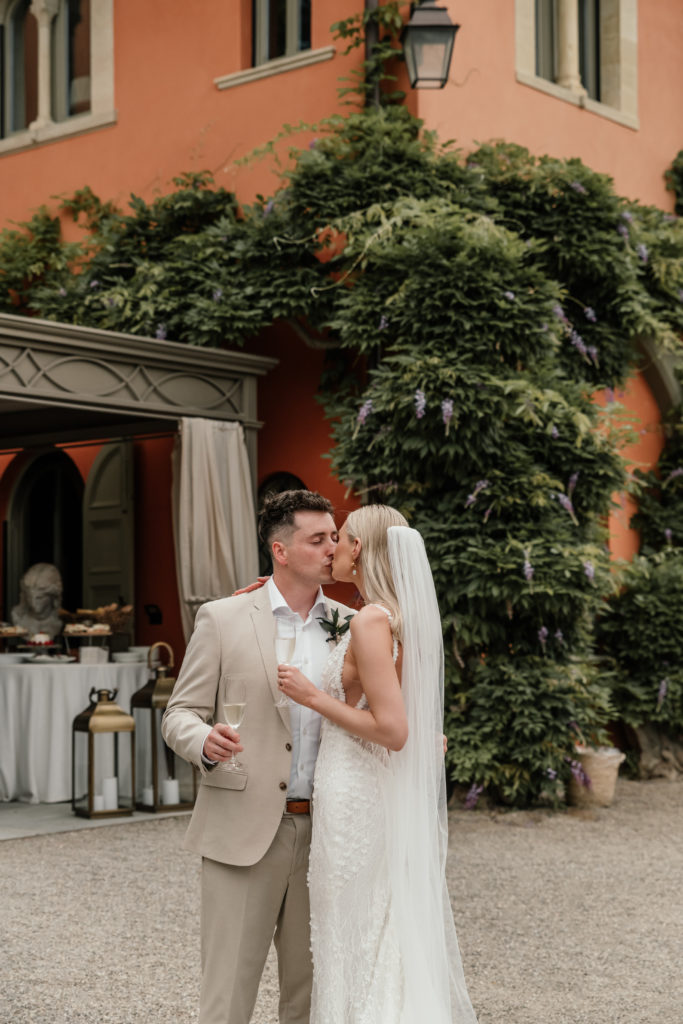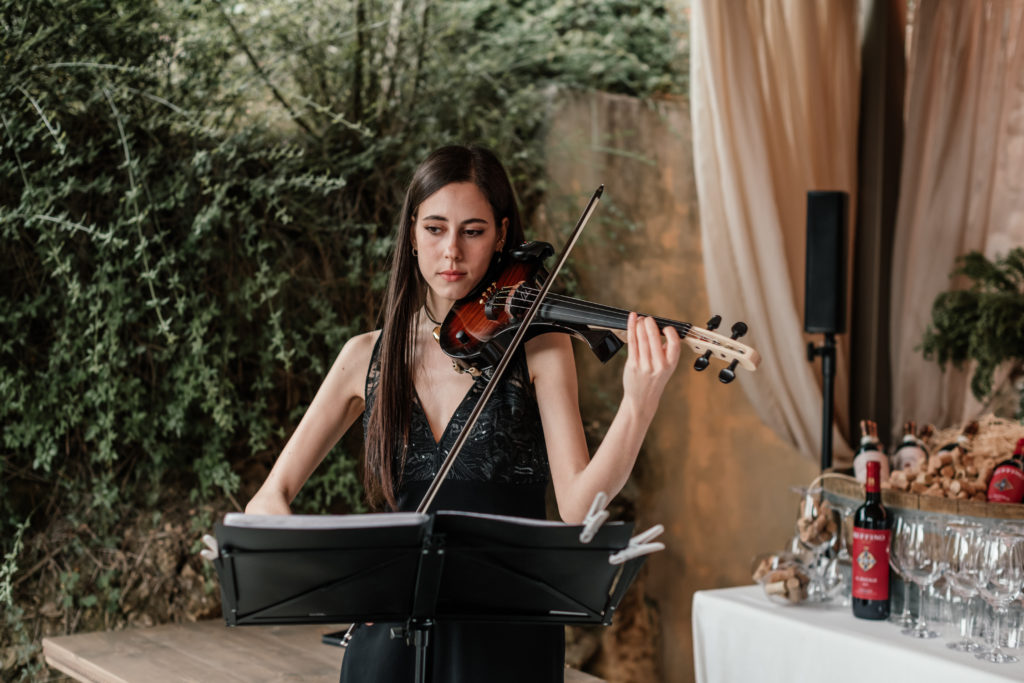 The bridesmaids on the day were Simona's soul sisters. The two most chilled bridesmaids there ever was and they both played an absolute blinder on the day. One of her bridesmaids, Nora is from New York so it was extra special to have her on the day as the pair hadn't seen each other in a few years due to Covid. It was also so special to have Agne, Simona's second bridesmaid by her side. The two were born in the same maternity ward just one day apart and have celebrated many special occasions together - Simona actually introduced her to her now husband! The girls wore two different dresses in gorgeous shades of sage and champagne. Our bride gifted them 'Soul Sister' necklaces from the Irish brand Littlelight and they decided to wear them on the day which was really sweet.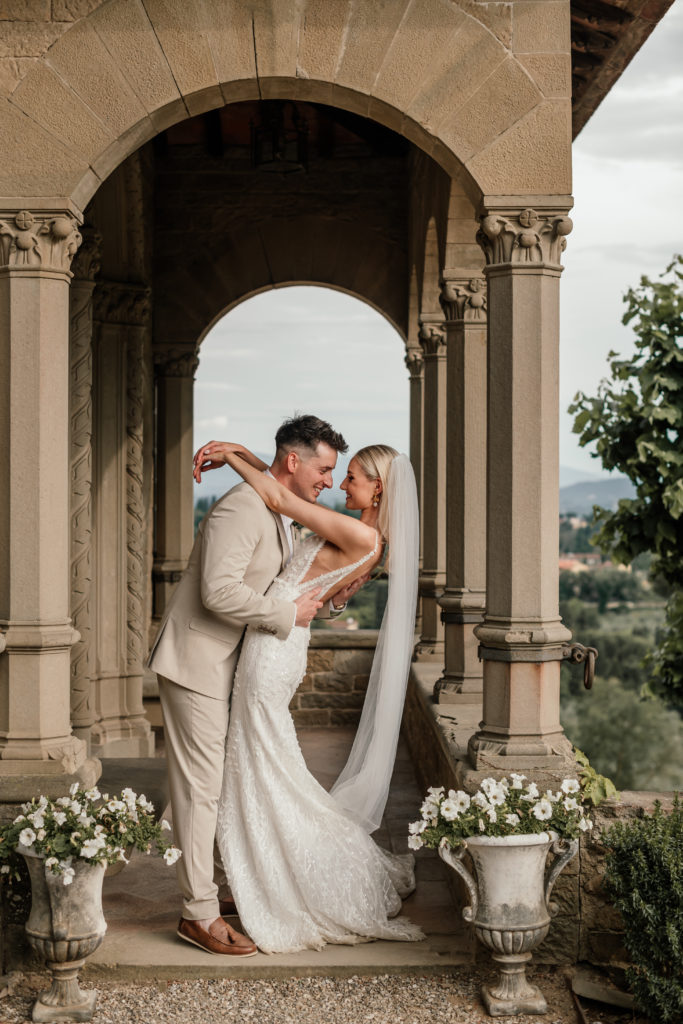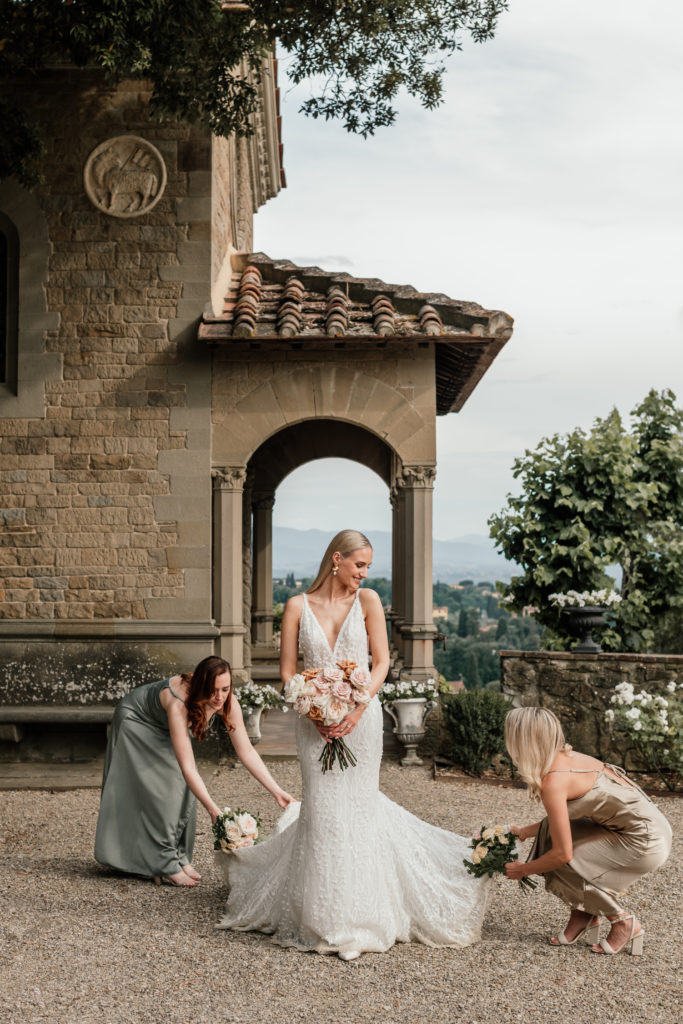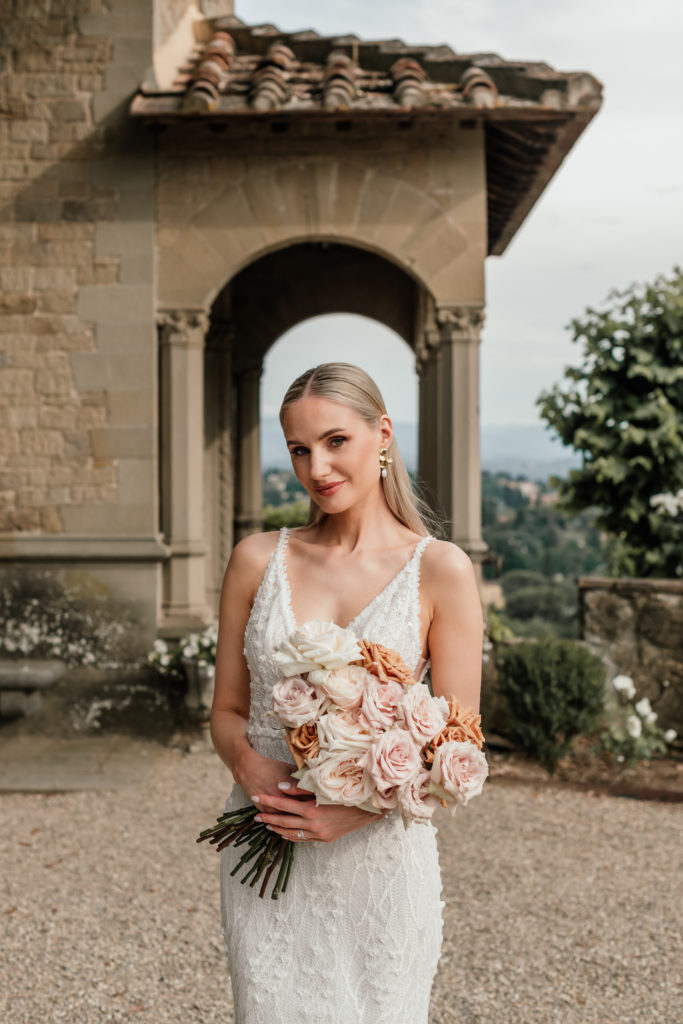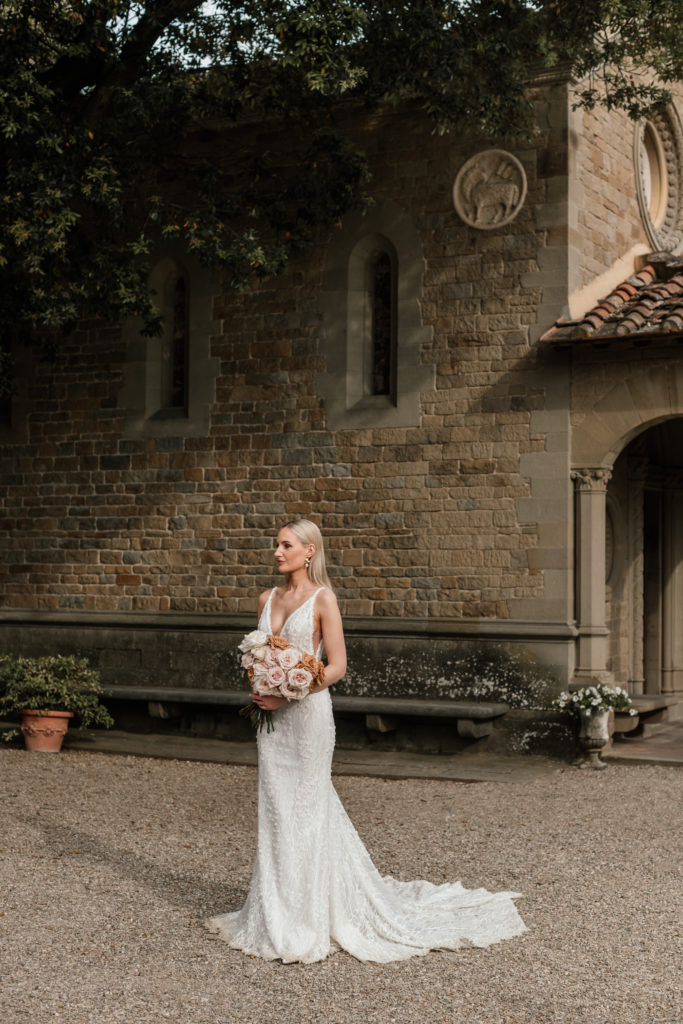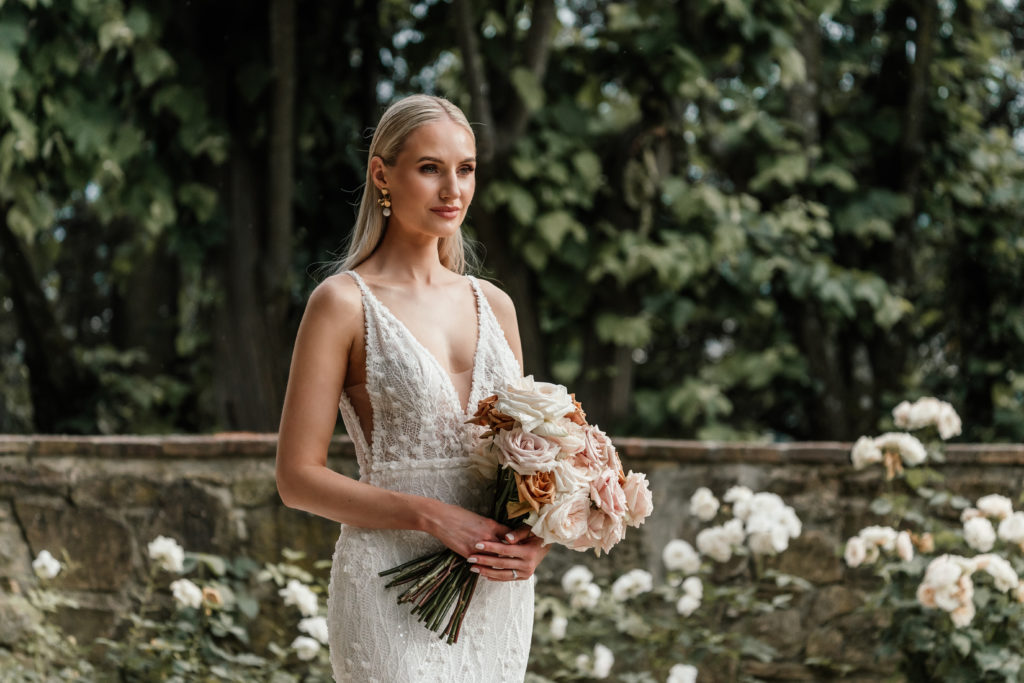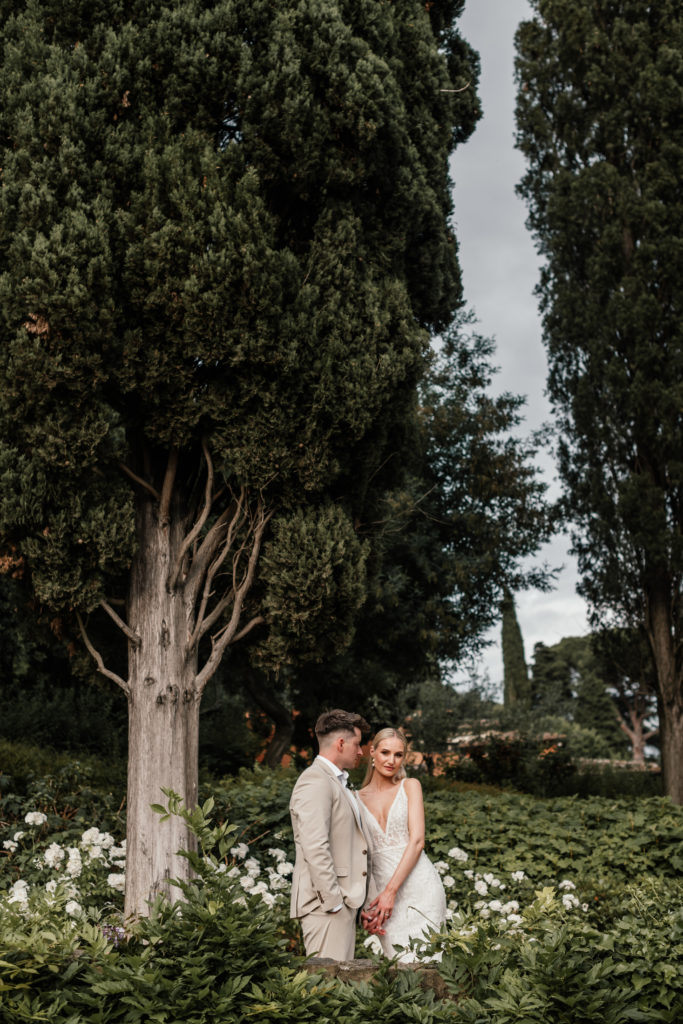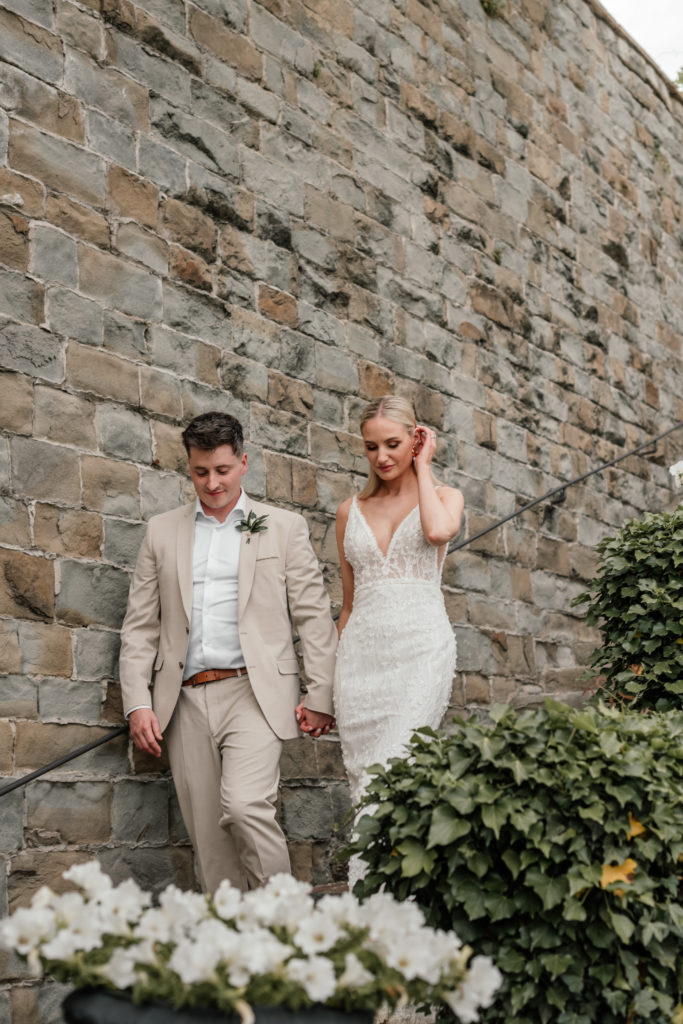 The couple adores Italy and have been going on holiday there for years. They had fallen in love with the Amalfi Coast and Sorrento but wanted a venue more accessible by a big airport. "We had never been to Florence before but felt there was something so romantic and special about it. I thought I had researched every venue in Florence when our wedding planner presented me with a hotel I hadn't yet come across!" They went to view Villa le Fontanelle in October 2022 and were completely blown away. This villa was beautifully perched on the hills of Florence, overlooking the gorgeous Duomo and boasting the most breathtaking views of the city. Simona knew that little details like the terracotta building, the arches and the rooftop would be stunning for their photoshoot as we didn't want to go offsite during the reception. They had a beautiful violinist play current music during the cocktail hour. It really matched the vibe of the villa. After dinner, the couple had DJ Lorenzo Zanobetti kick-start the party. The atmosphere was fabulous!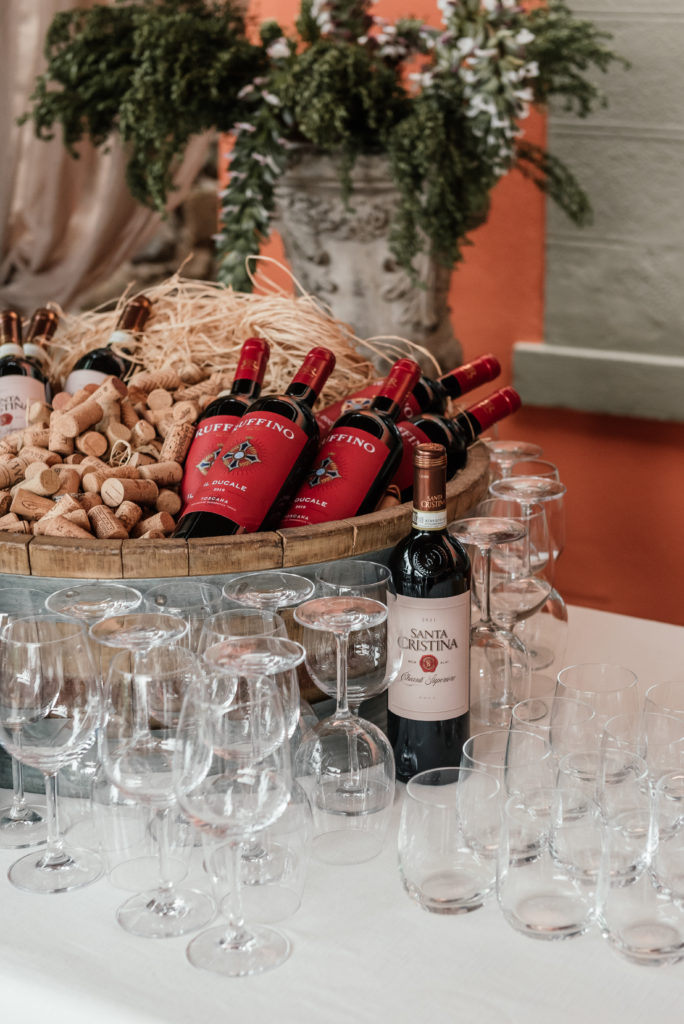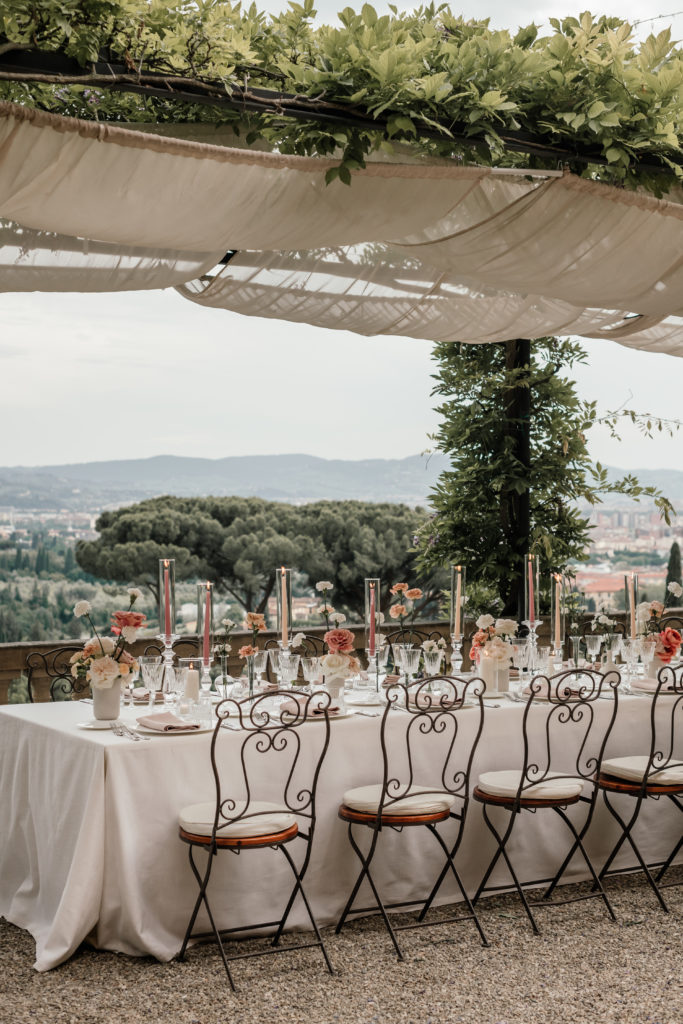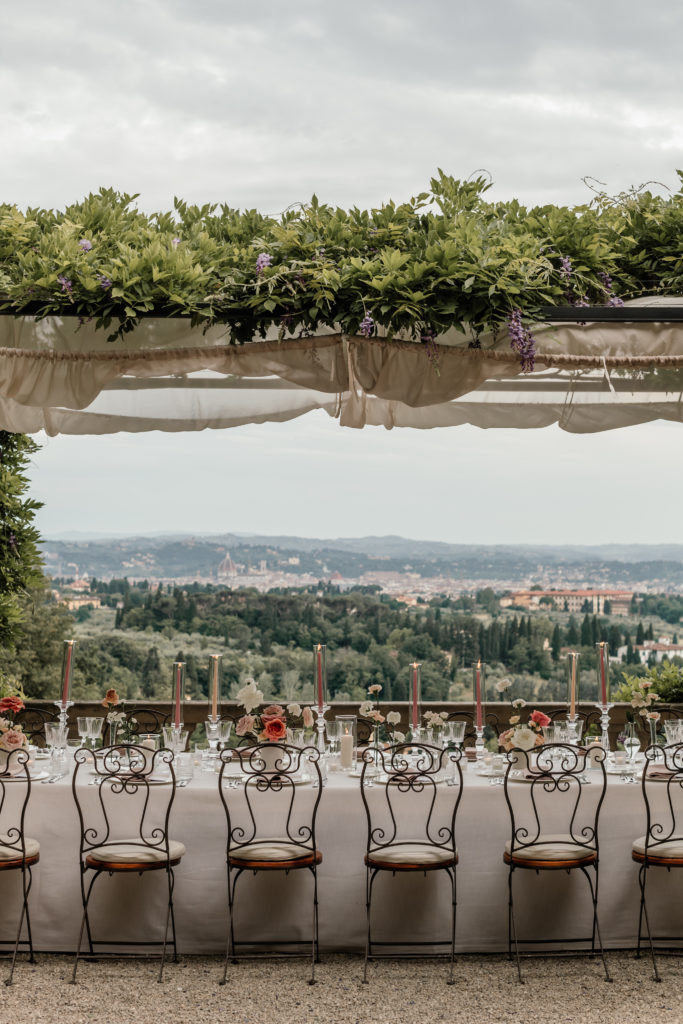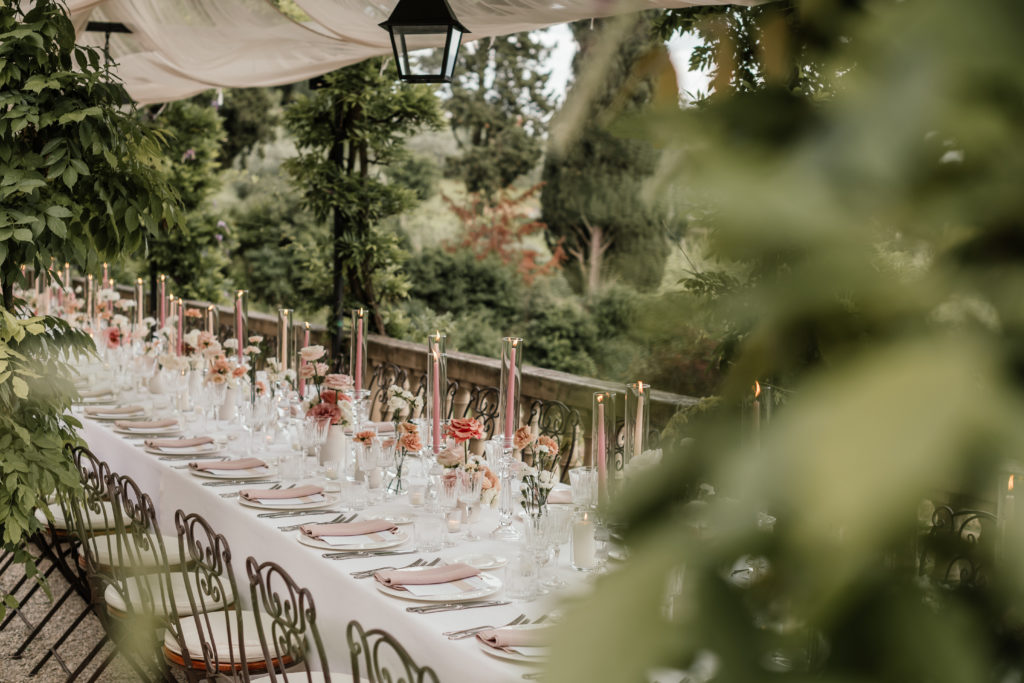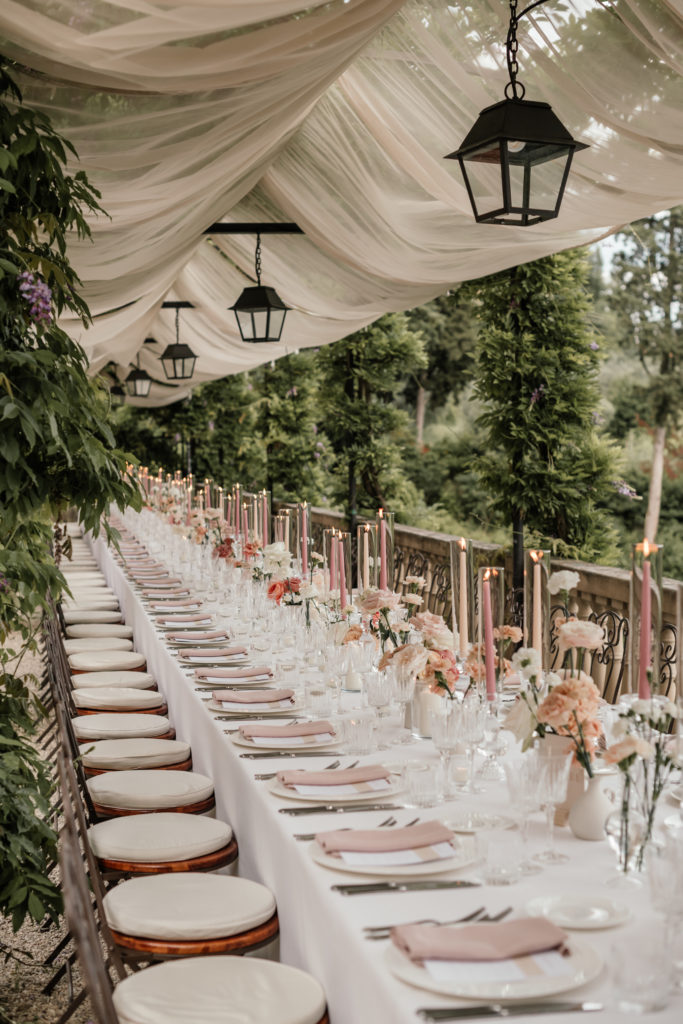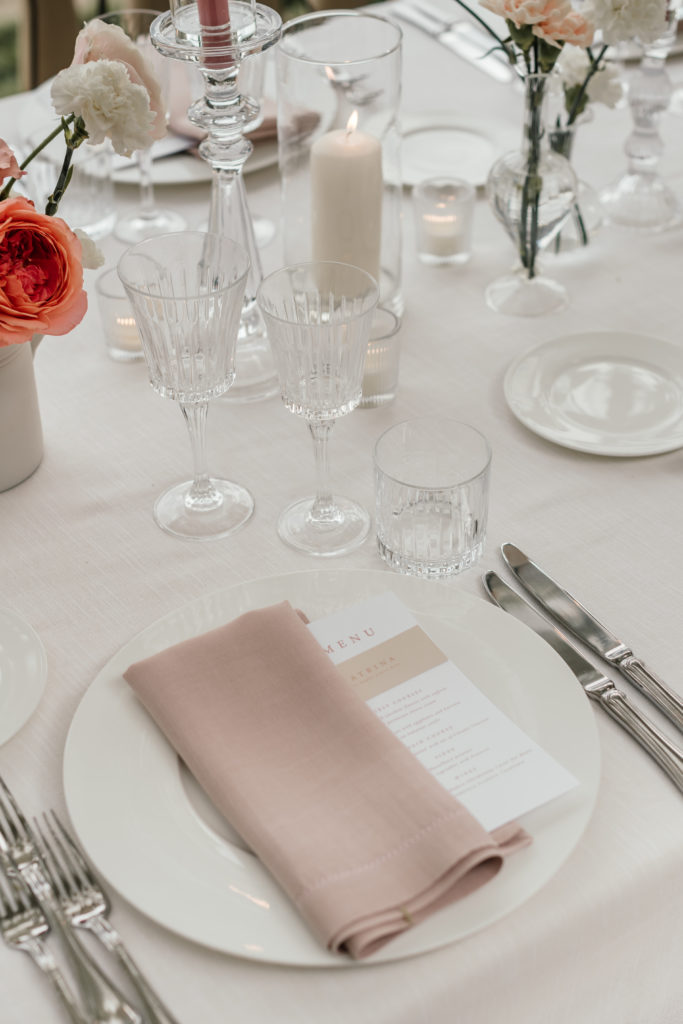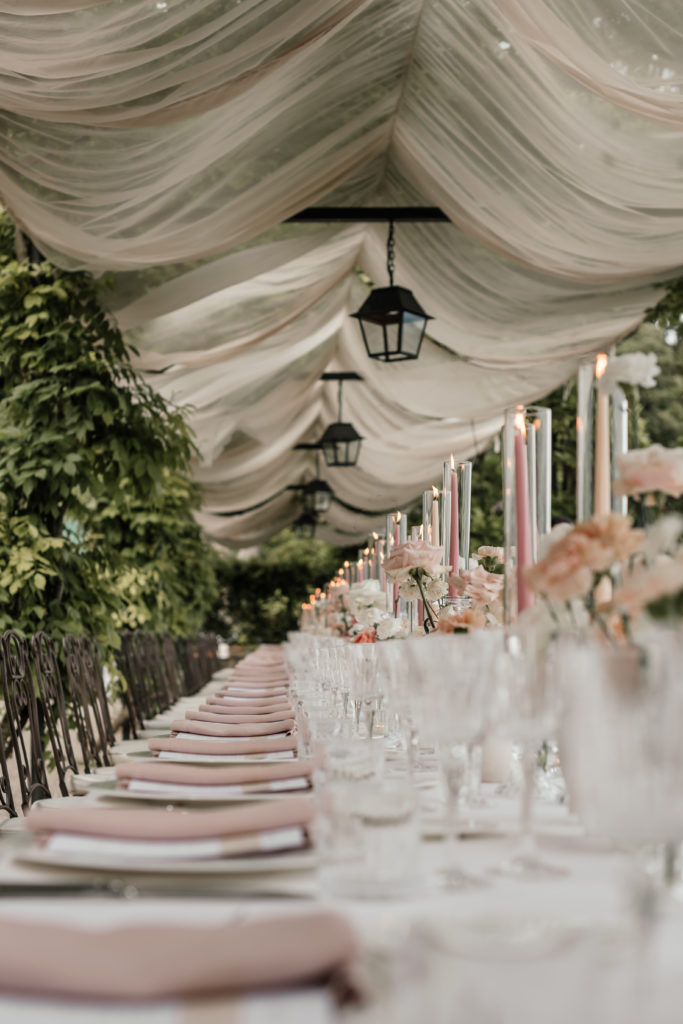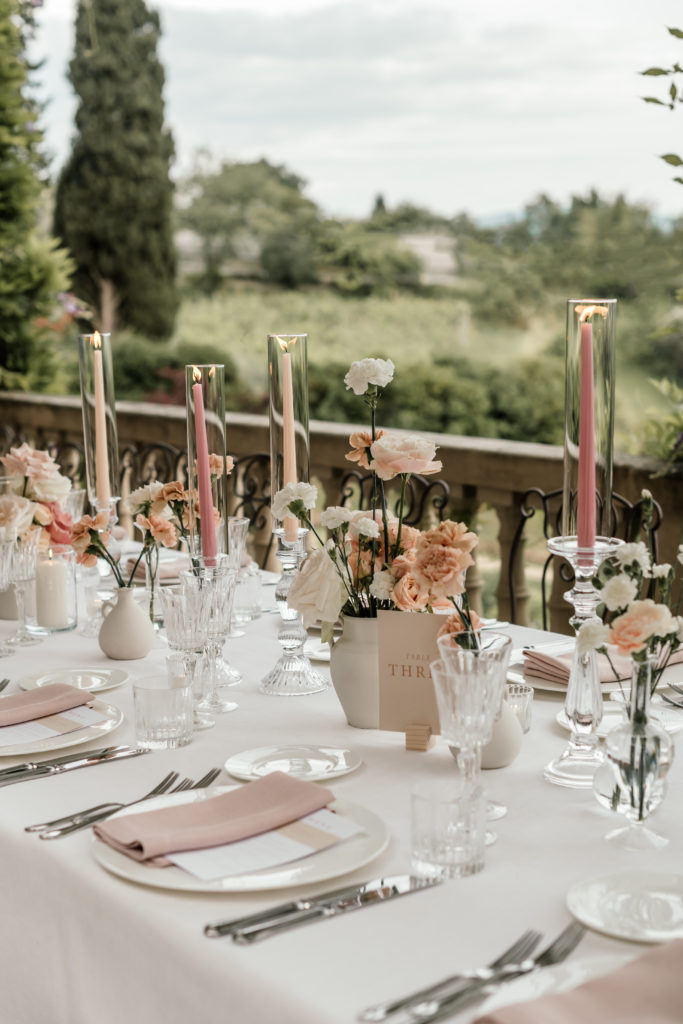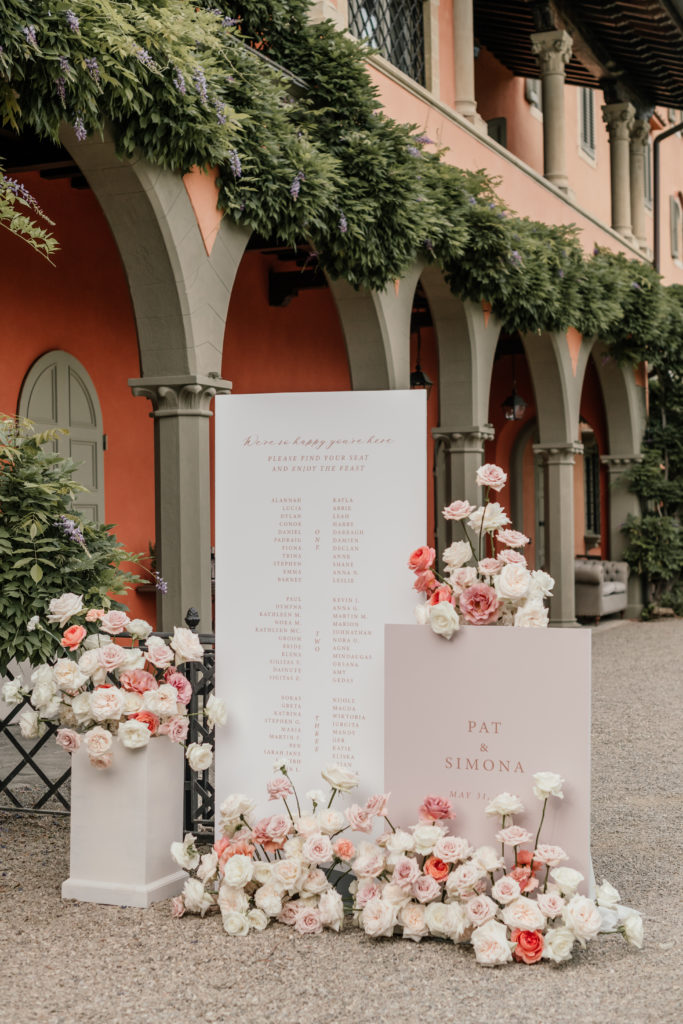 About the best decision Simona said, "Finding the right wedding planner that I clicked with! I had emailed and spoken to a few wedding planners prior to stumbling across Giulia Alessandri. I was worried the communication might be an issue but Giulia went above and beyond and exceeded our expectations. Prior to booking her, I had thought I could possibly give myself a shot at planning the wedding but when I saw the amount of work she did, I was so glad my mom and Pat talked me out of it. It was the best money spent! Of course, a major factor in our decision to have our wedding abroad was the weather and a relaxed atmosphere for us and our guests and it was the best decision in that regard. We didn't start getting ready until 11 am so we were able to enjoy the morning without any stress. The weather was just perfect for our Irish and international guests, overcast with 26 degrees! "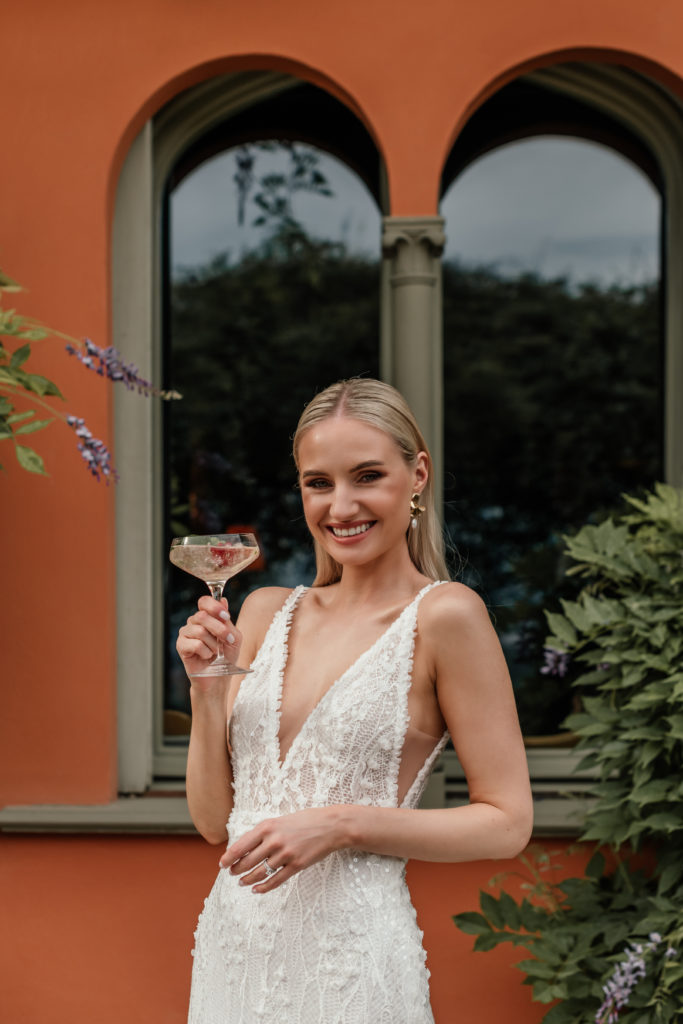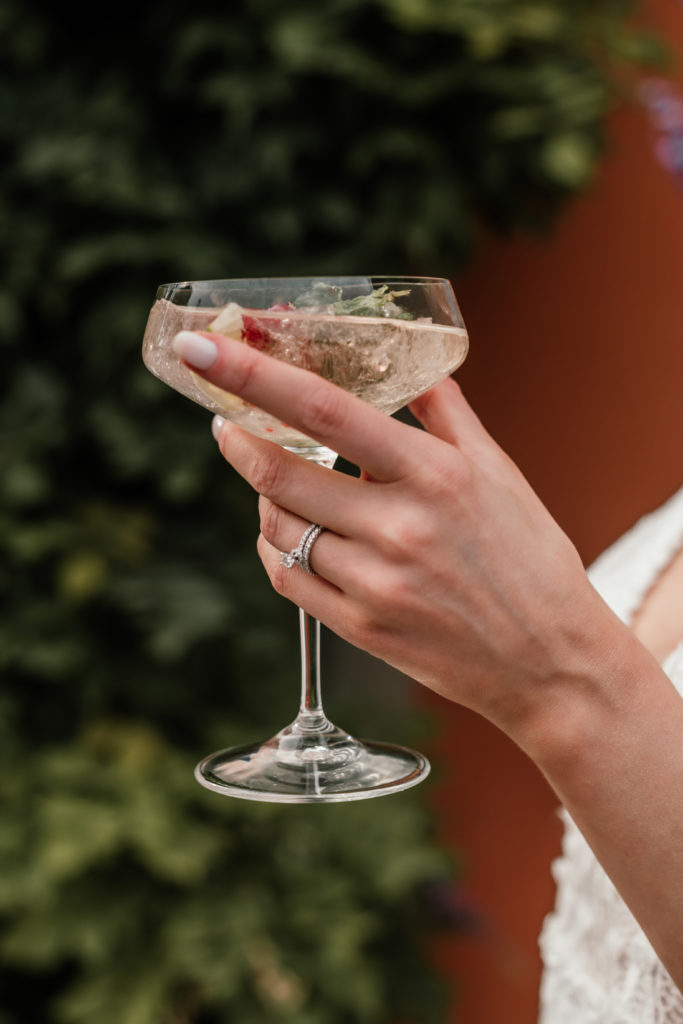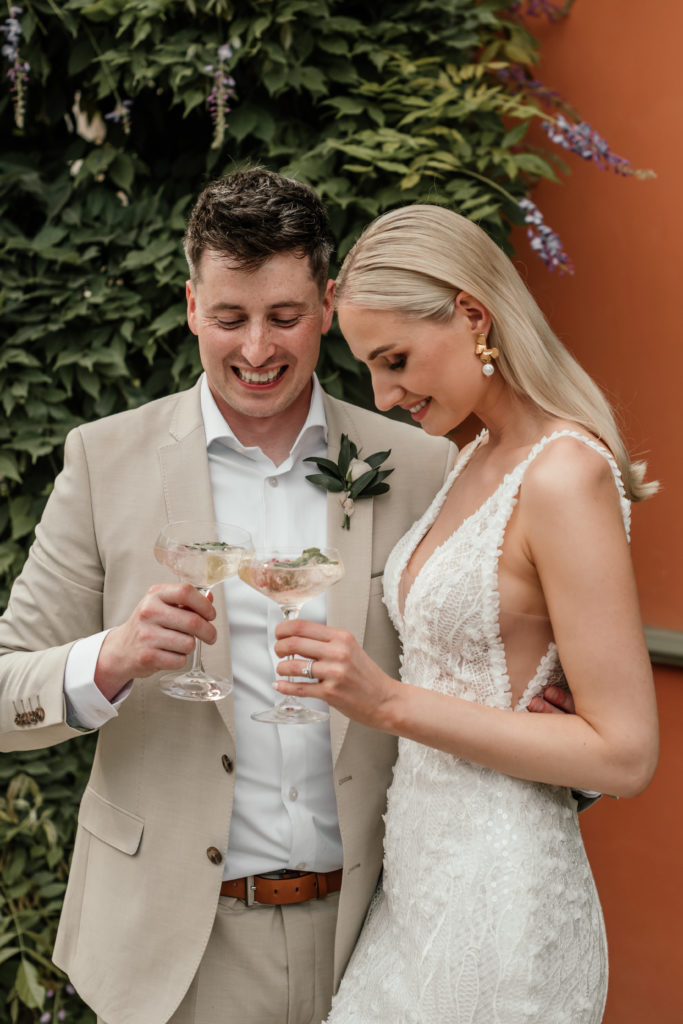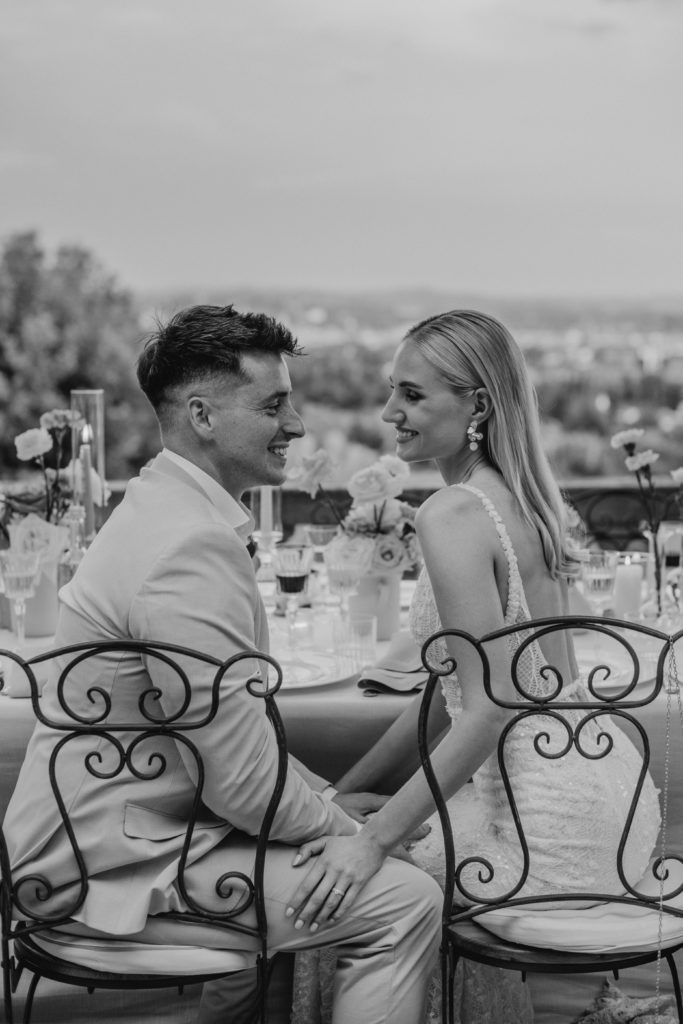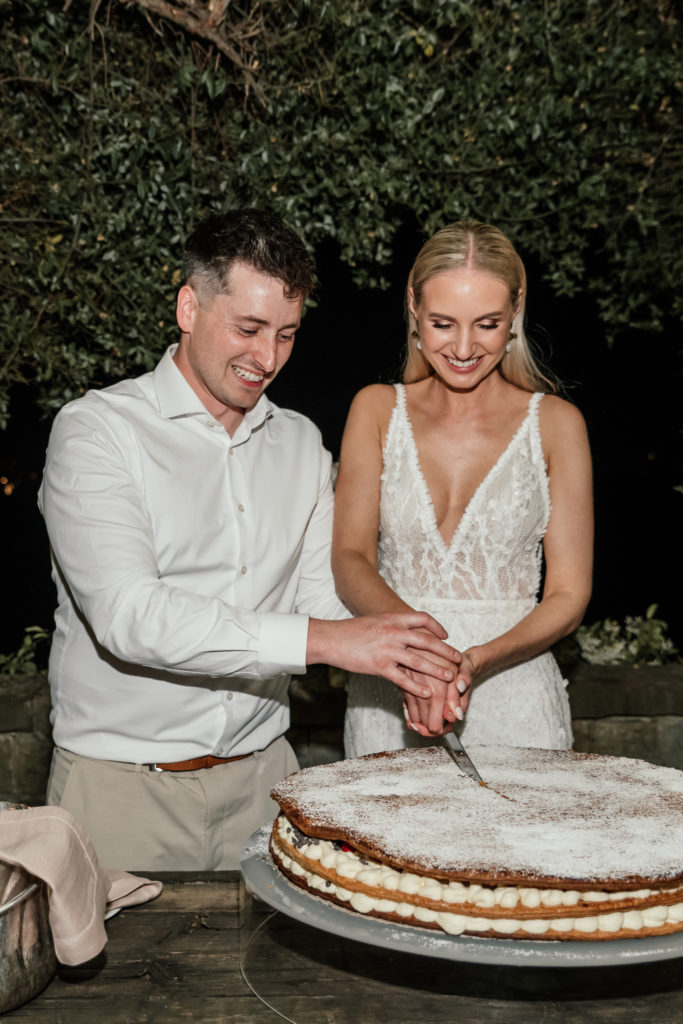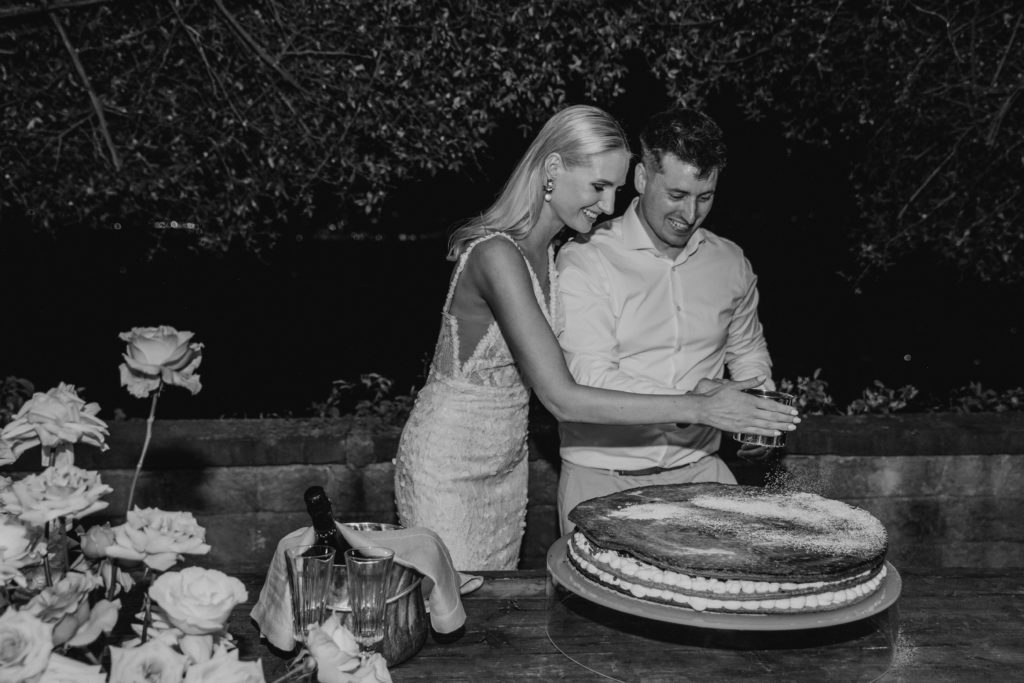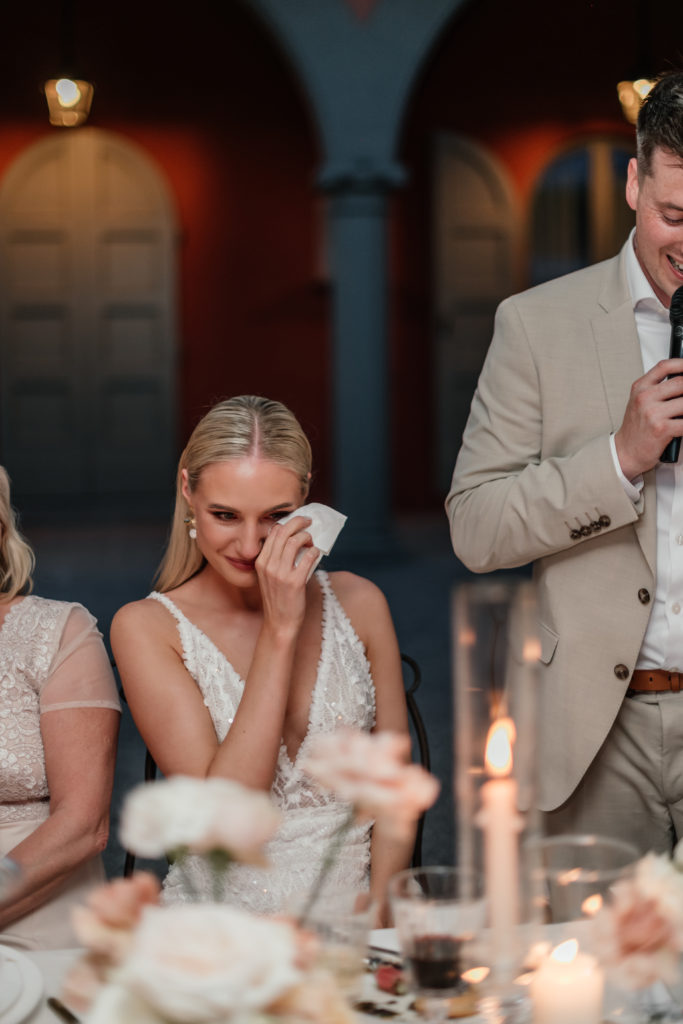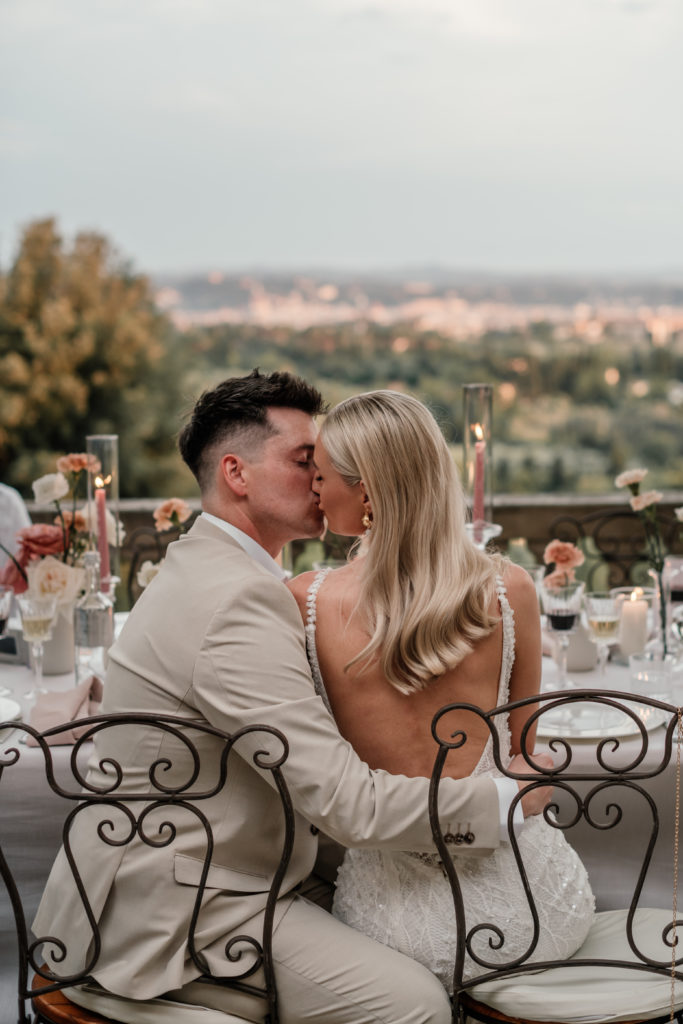 About the worst decision, Simona said, "Not a decision we could change but I wish the Italian law would allow for music to be played outside past 10 pm! I would have loved to have our dancefloor under the stars. Nonetheless, we danced the night away and it was great fun."