Model & former SOCIAL & PERSONAL WEDDINGS cover girl Sarah Tansey married Psychiatrist David Columb in an intimate ceremony in Donegal in July. 
Photography: Christina Brosnan 
The Meeting
We met eleven years ago in the RCSI library (while we were both supposed to be studying for upcoming exams). A few of the guys in my pharmacy class had decided they wanted to form a college pool team, as none of them were all that great at pool they were trying to recruit "this guy David from medicine" who had represented Ireland previously. We were briefly introduced and then bumped into each other again on the stairs and got talking, I still have the notes myself and my friend Gill were passing in lectures the day after our first date and we were fairly inseparable after that. We moved in together a year later which terrified us both but worked out great. 
After graduating college, I signed with some international agencies and spent a lot of my time abroad over the subsequent six years, setting myself up in different markets. David was also very busy in his career, working his way through the psychiatry training scheme while completing a masters and doctorate, so we both really looked forward to our time together whether he came to see me wherever I was based, or I came home to see him. It was really tough being apart so much but we both knew we didn't want to be with anyone else so we never entertained the idea of a break.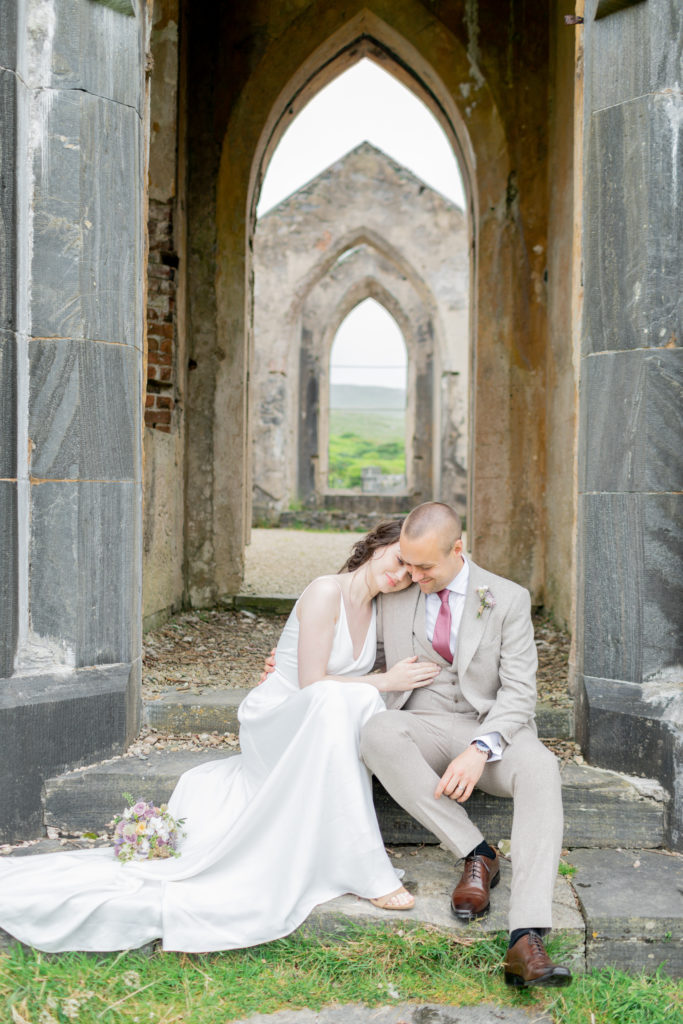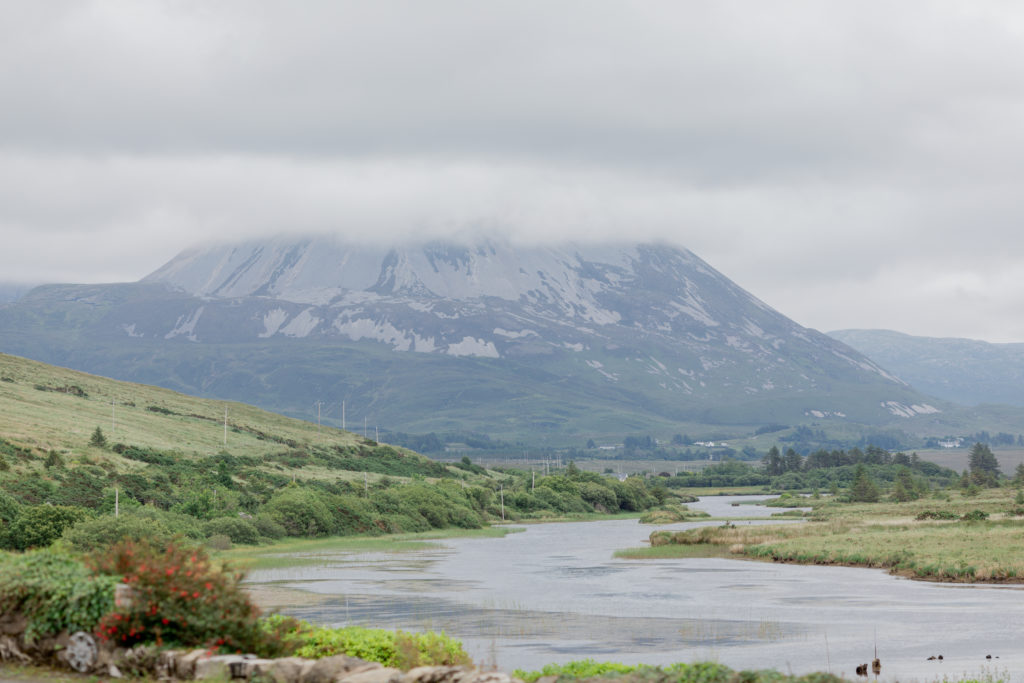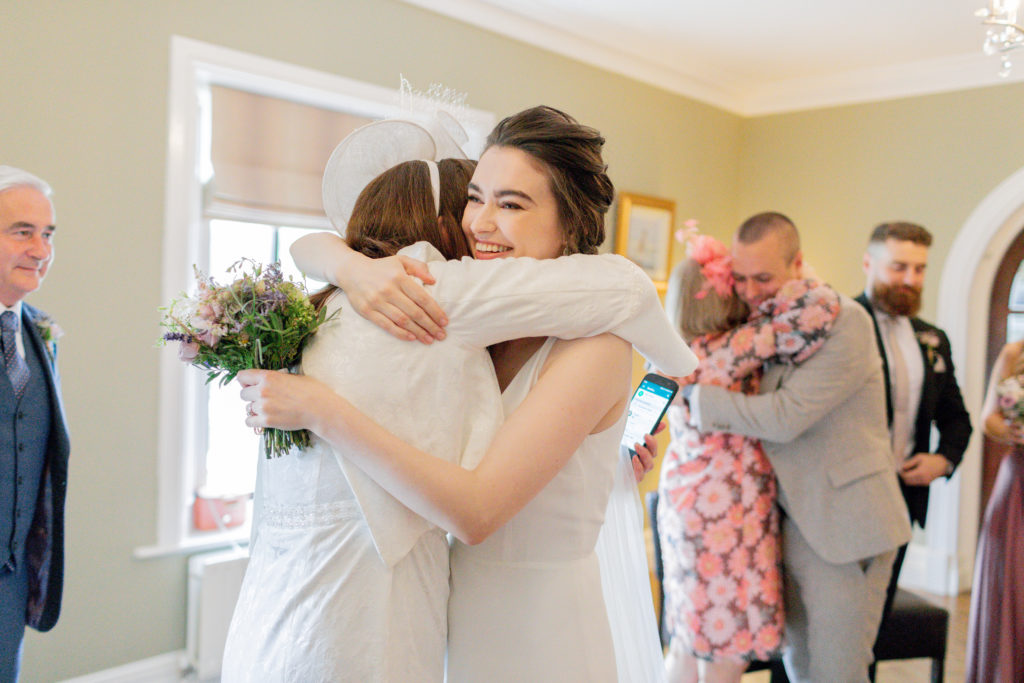 The Proposal
We had been intending to go on holiday for some time and had settled on Berlin as somewhere we both wanted to see. The week before we were meant to go, there was some talk about COVID potentially spreading towards Europe so right up until the day before we weren't sure we would even go on the trip and were waiting for whatever guidelines were issued on the day. As it happened, it was deemed safe to travel. 
I didn't get any hint that he was going to propose and on the day, we were in a museum and I remember David was trying to rush me out of there so we could go to this palace with a beautiful garden, but it never really occurred to me why. It was such a lovely surprise and we were so lucky with the timing as a few weeks later we wouldn't have been able to travel.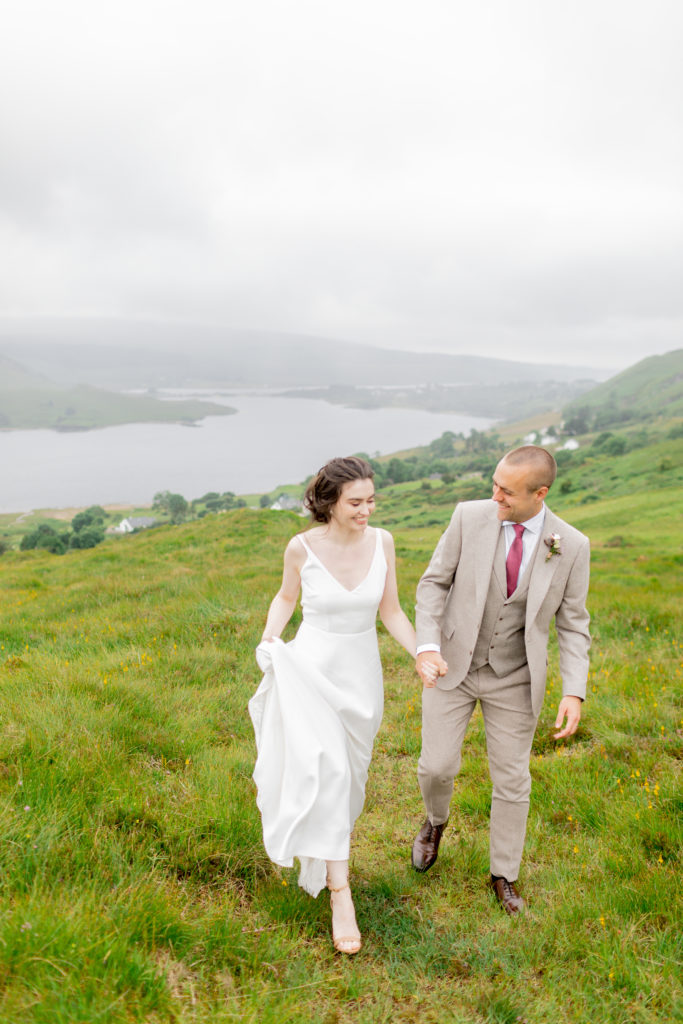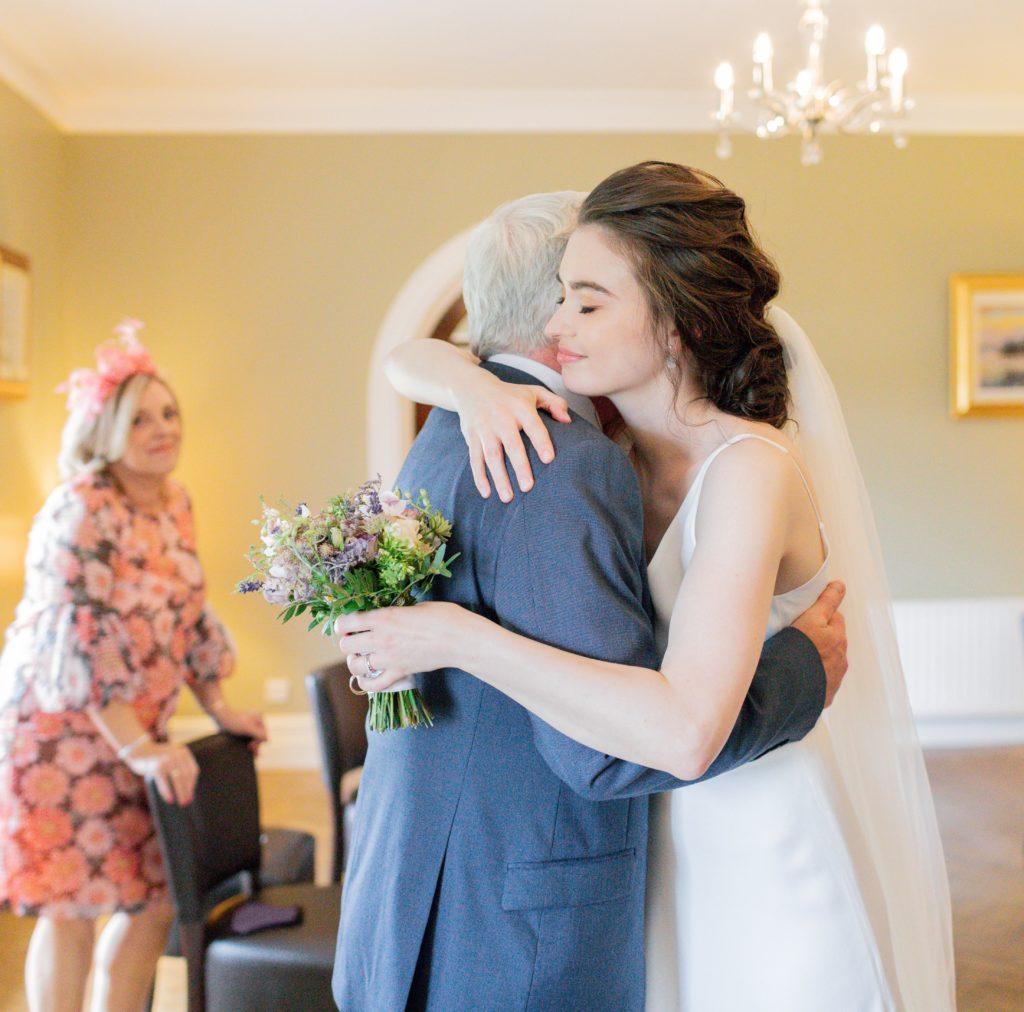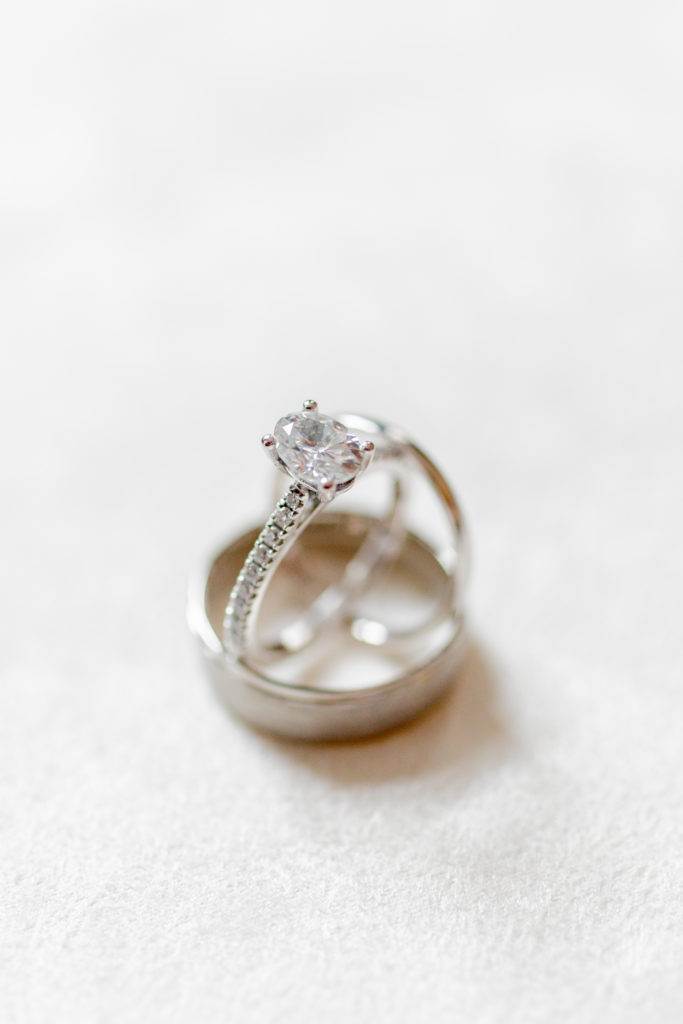 The Beauty Prep
I didn't change anything from my regular skin/hair care routine. I have thick hair that grows quickly so when restrictions allowed, I had it cut and weight removed as always by David Cashman. I stuck to all my usual skincare products and took Christina my photographer's advice to skip fake tan on the day. I usually wear Beauty eau de parfum by Calvin Klein but as anyone from Donegal will tell you, there is no skipping the insect repellant unless you want to be covered in bites so that was my actual scent of the day.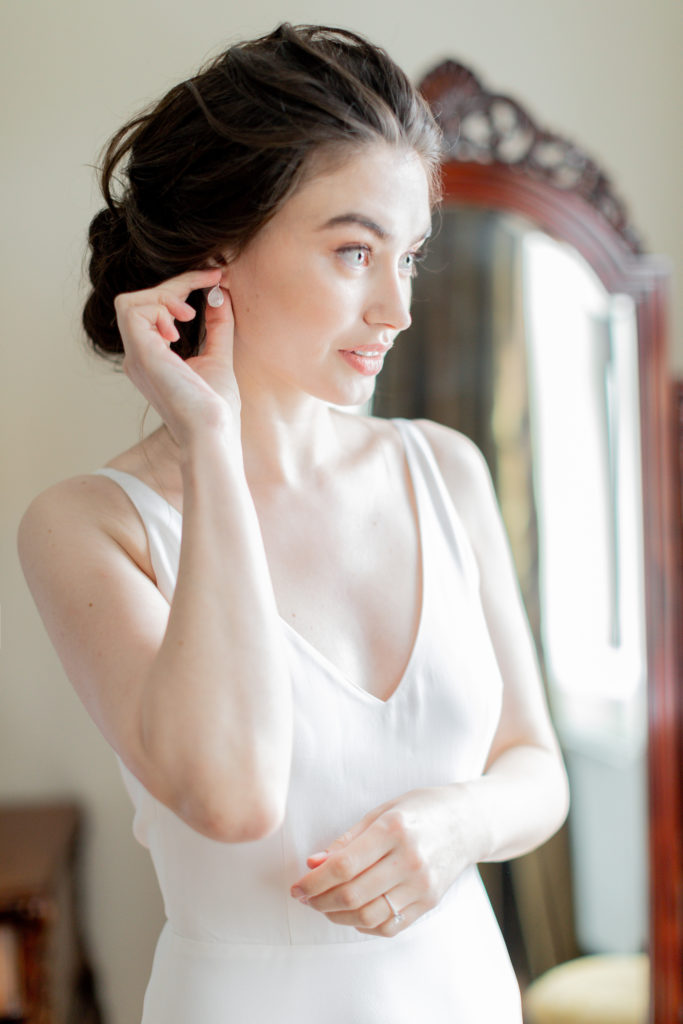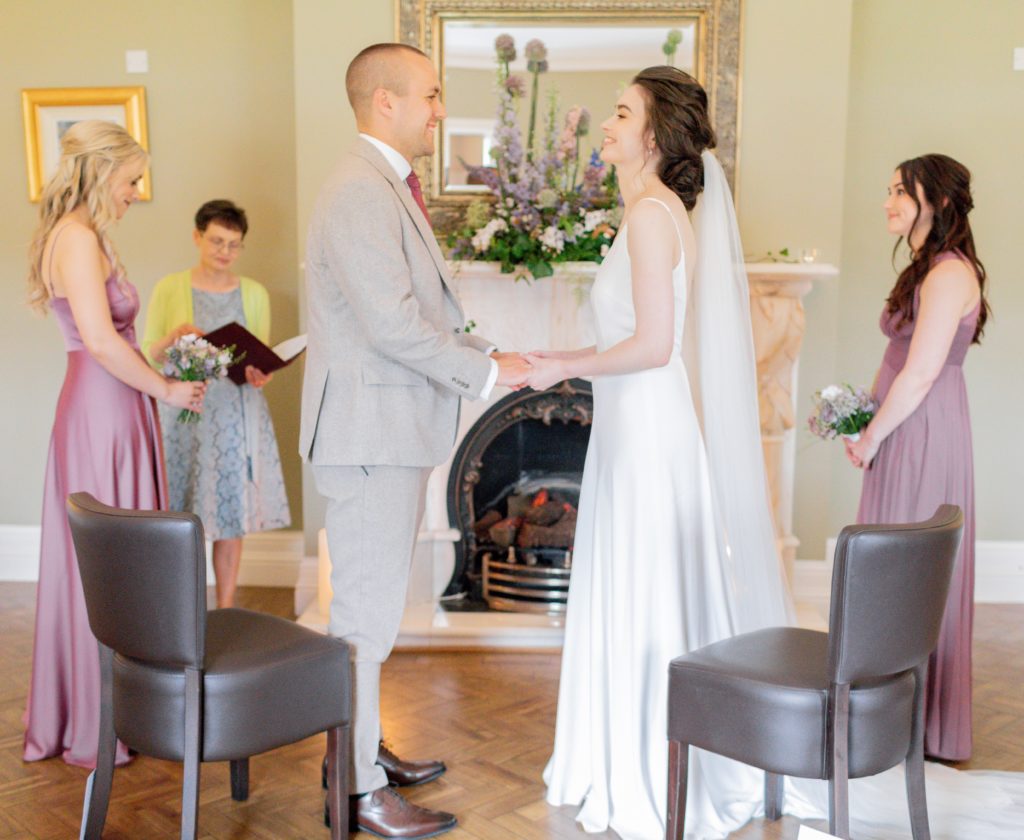 The Dress
As we were in lockdown a few weeks after we got engaged, I couldn't see my family for quite some time so dress shopping was one of the first things my mother, sister and I did together when we could meet again. There was a dispensation for bridal boutiques which allowed people to try on earlier than in other clothing retailers. I really loved the collection of designers and gowns curated by Danielle at White Blossom Bridal in Warrenpoint and in particular, the gowns by Charlie Brear. Danielle was very patient and encouraged me to try on a number of styles so it wasn't the first dress I tried on, nor had I intended on deciding on a dress that day, but I just loved it when I tried it on. So even though I didn't have a date, I ordered it that day as I knew once the next season was released, it would be gone. As it turned out, this was fortuitous as I would never have gotten a dress if I had started looking when we chose a date. I had the dress altered in Alteration Centre on South Anne Street where I went with everything during college so I knew it would be perfect.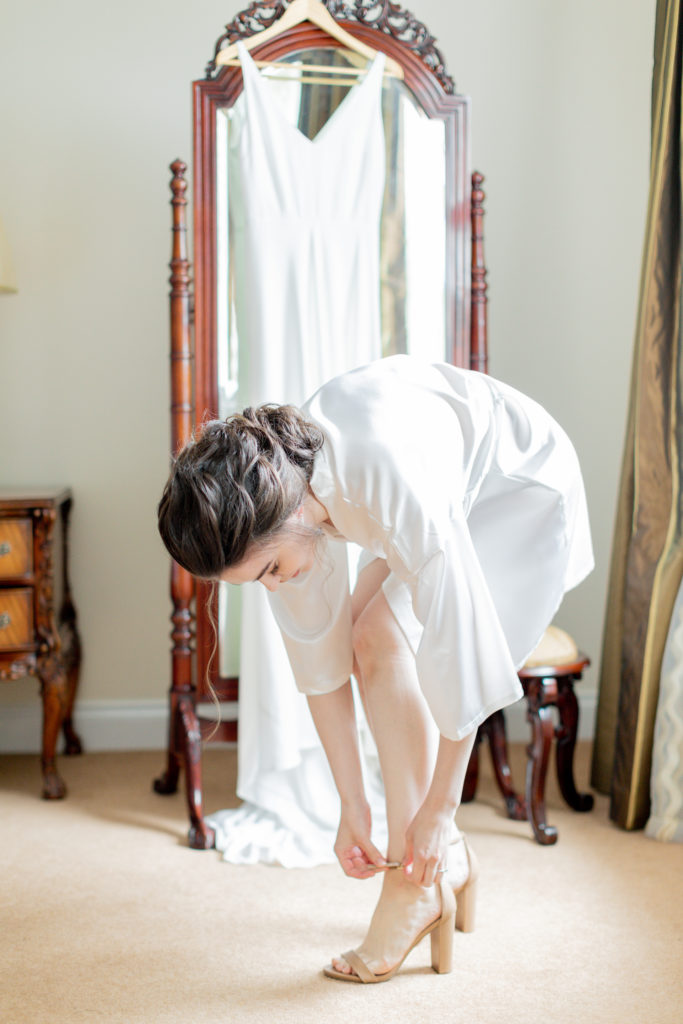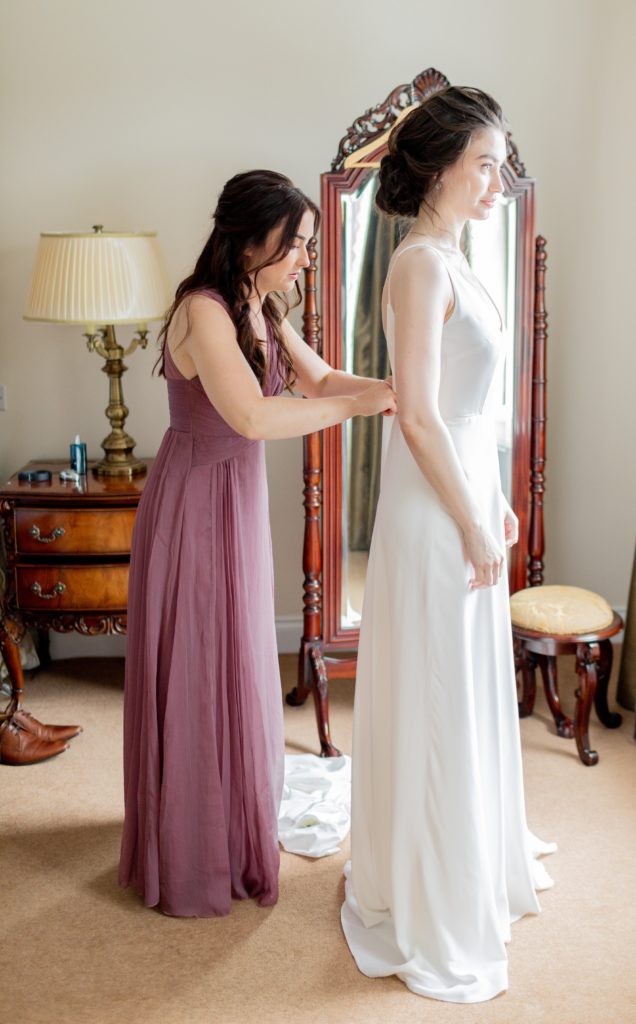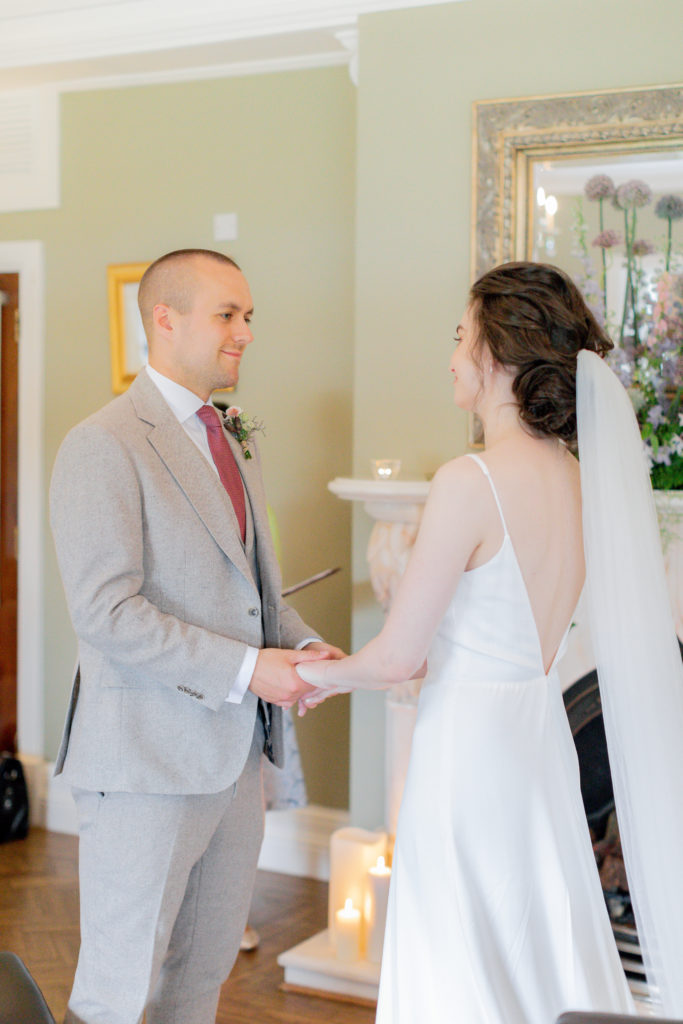 The Venue
My family lived in Donegal when we were kids and we have spent as much time as possible there since, it is my absolute favourite place and I always wanted to be married there. The Poisoned Glen is a particularly beautiful area at the foot of Mount Errigal and not far from the airport or our old hometown of Dungloe, so it seemed like the perfect location (David is very accommodating of my "obsession" with Donegal). 
When we decided to go ahead, the country was back in lockdown so were not able to travel that far. I was advised to contact Welovedonegal.com and I got so many fantastic suggestions and local history facts from Catherine, including information about the hotel (An Chúirt) we ended up booking without ever seeing it. The hotel was then sold two weeks before our wedding! That should have been really stressful but everyone involved kept us updated and was so helpful and reassuring that it wasn't really at all. We got married in the hotel and then had some pictures taken outside before sitting down for the most gorgeous meal.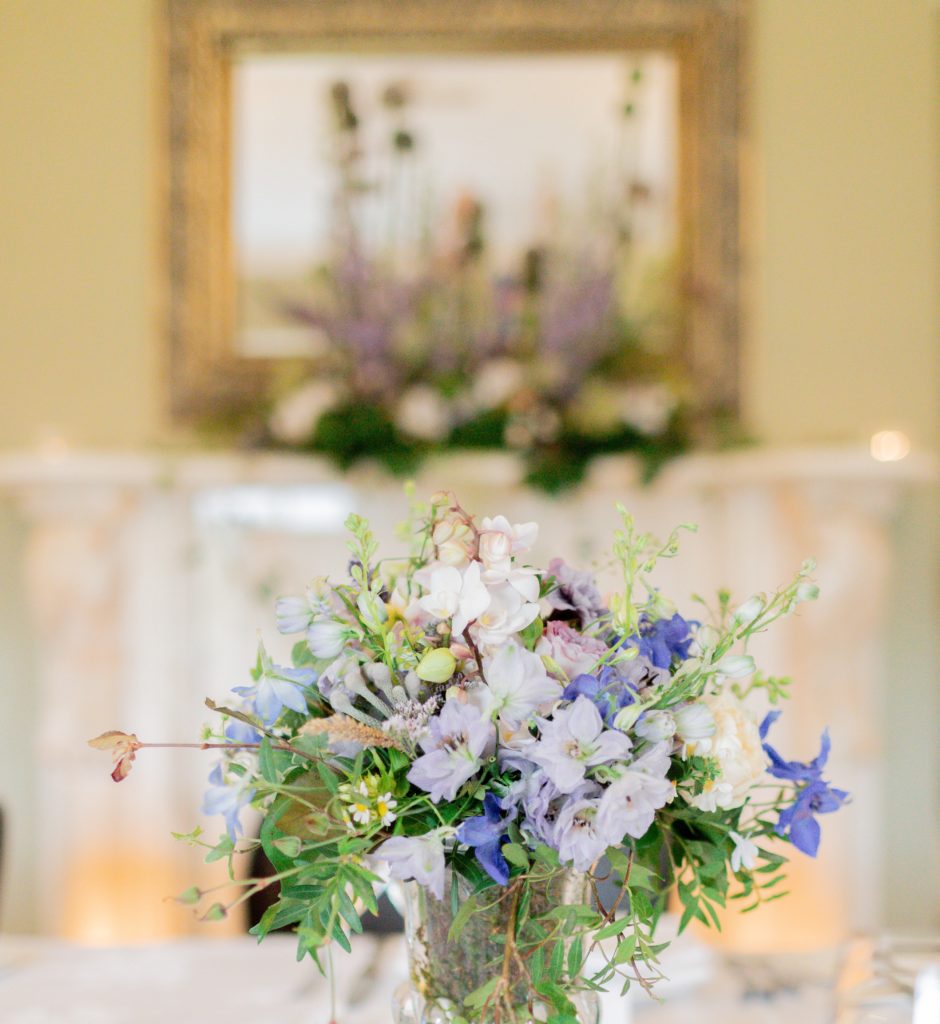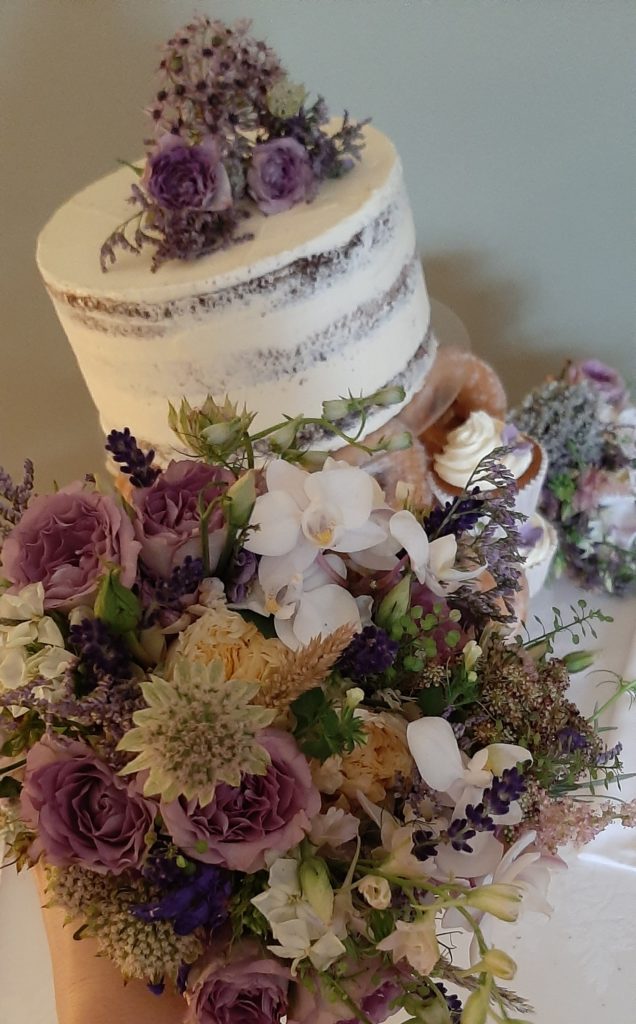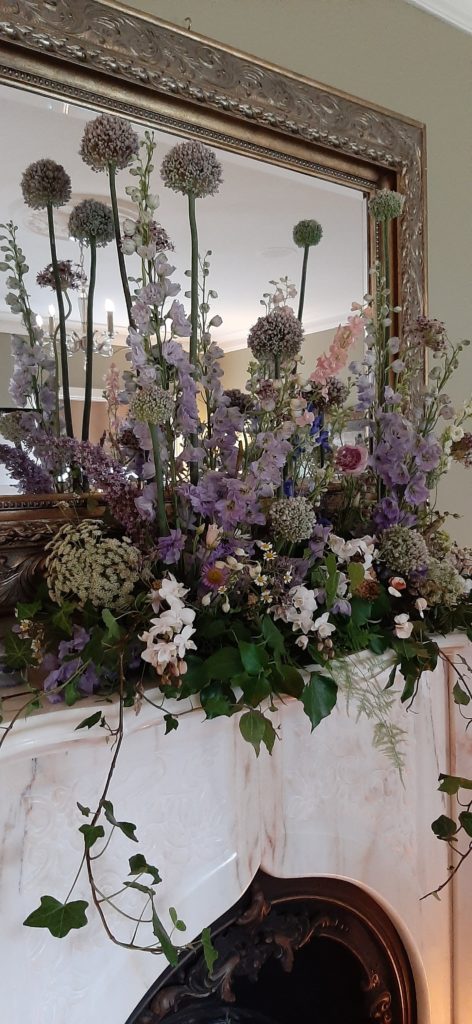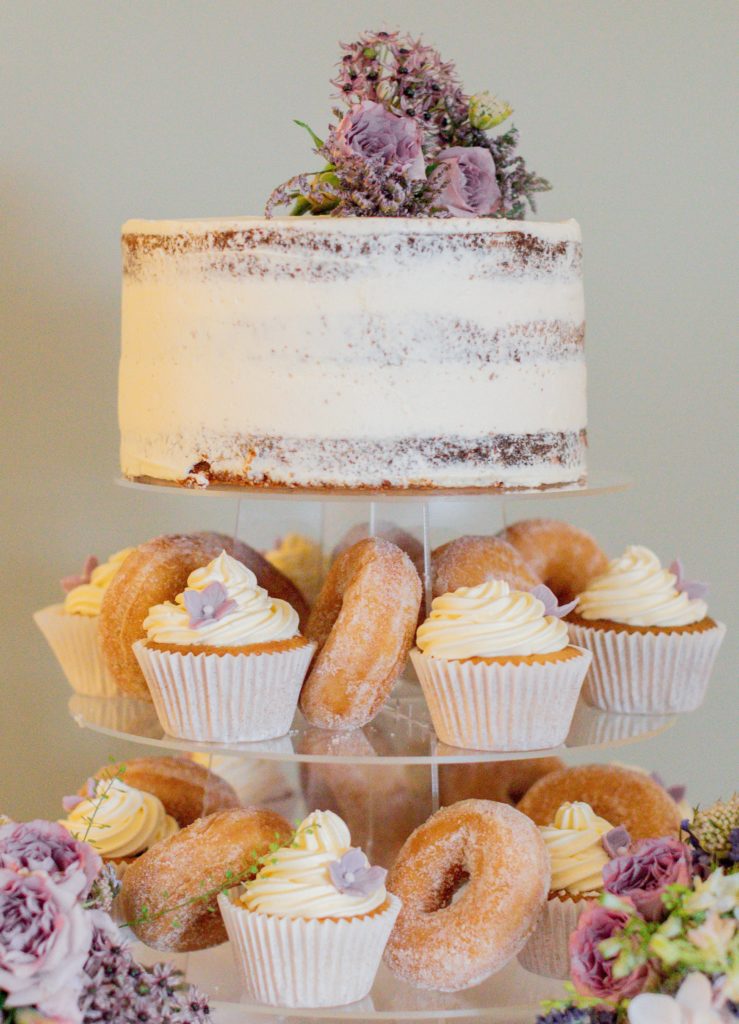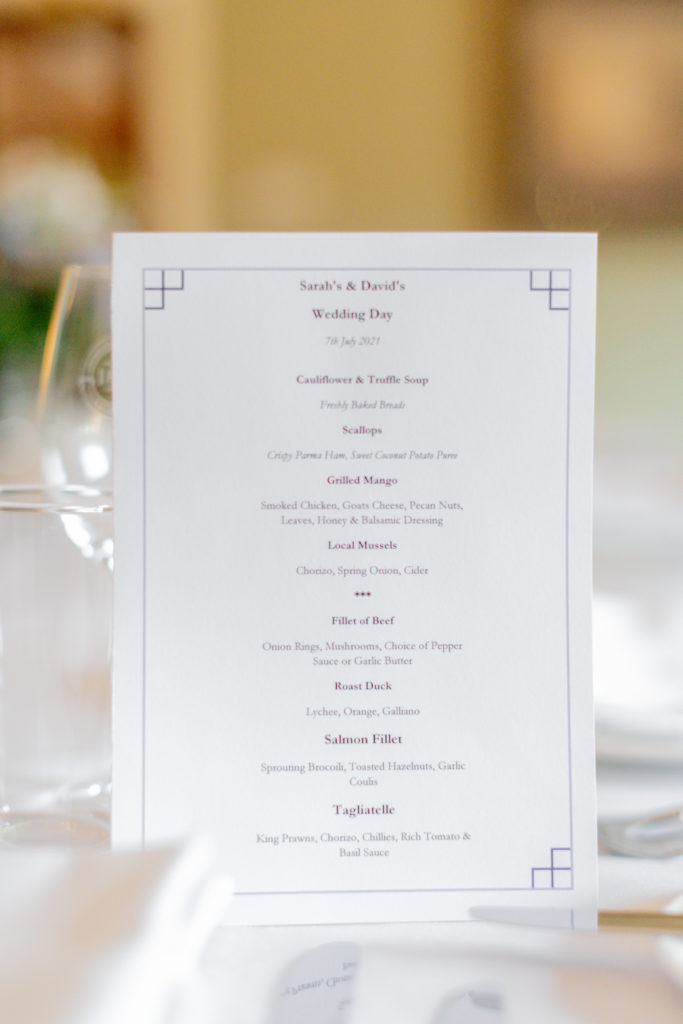 The Entertainment
We didn't actually have any due to restrictions. There was a lot of golf played in the preceding days and some lovely hikes - my dad and I wanted to climb Errigal but as you can see in the picture it was covered with fog at the top. Unbeknownst to us my sister Crόna and David's sister Emma had collated videos from our extended families congratulating us and wishing us well. When we returned from getting our pictures taken, they had set up a projector and huge screen to play the videos which was such a lovely surprise (and very entertaining).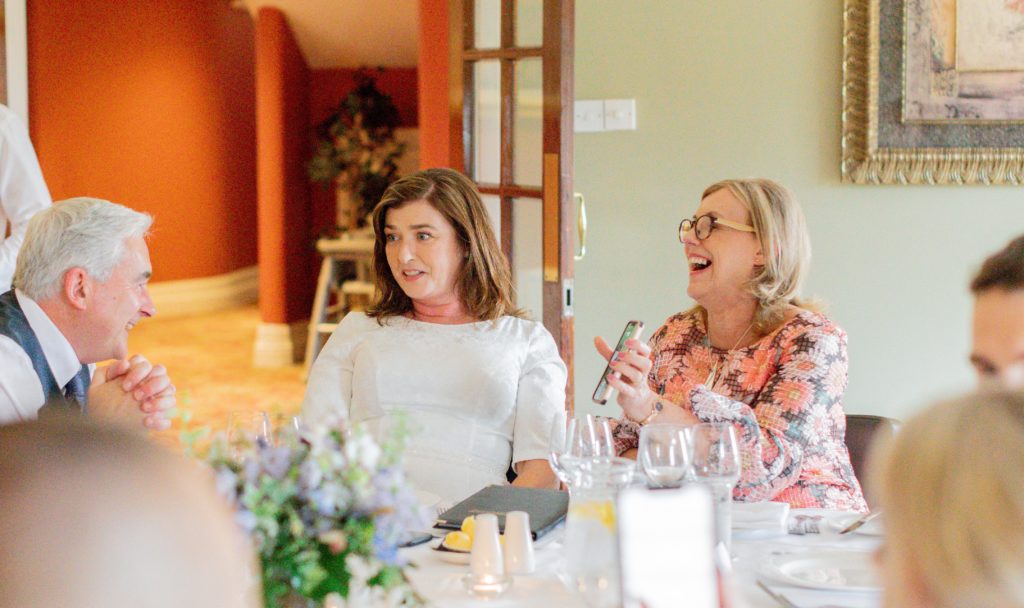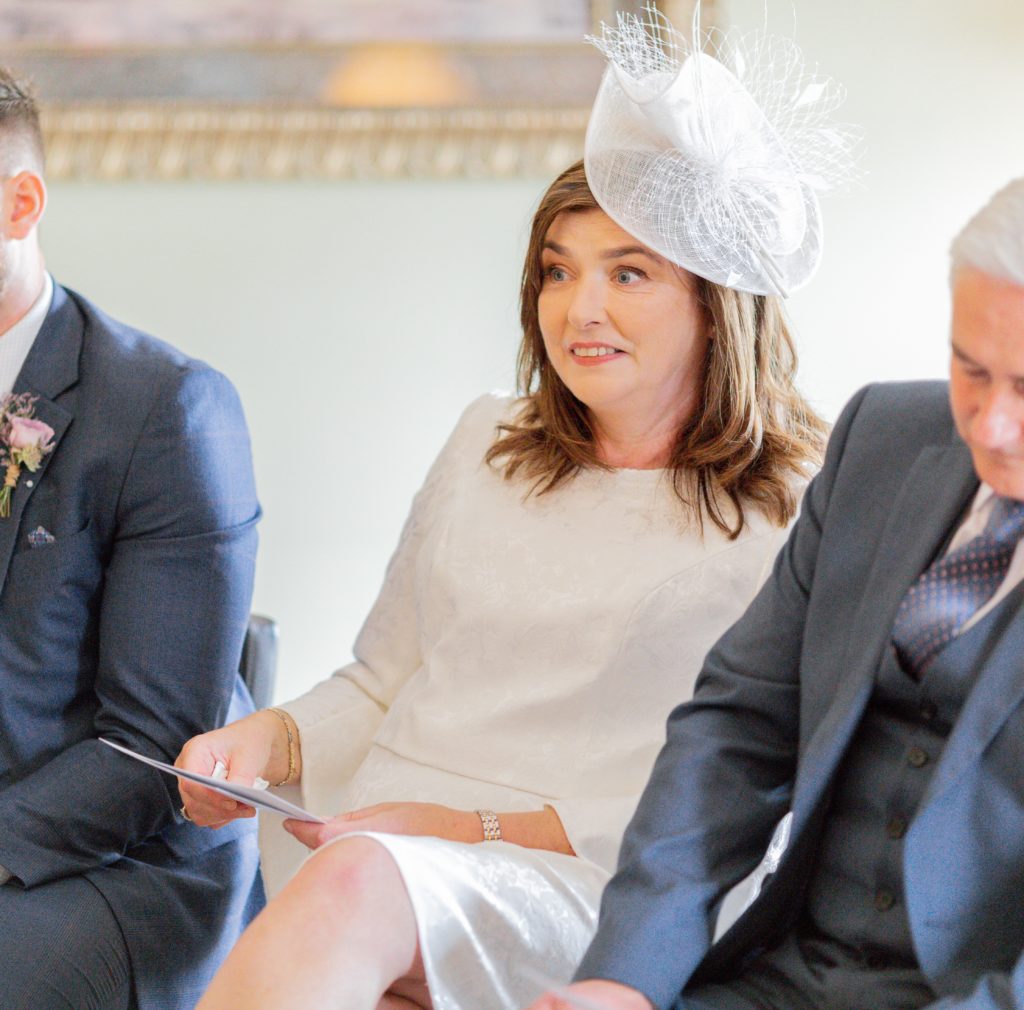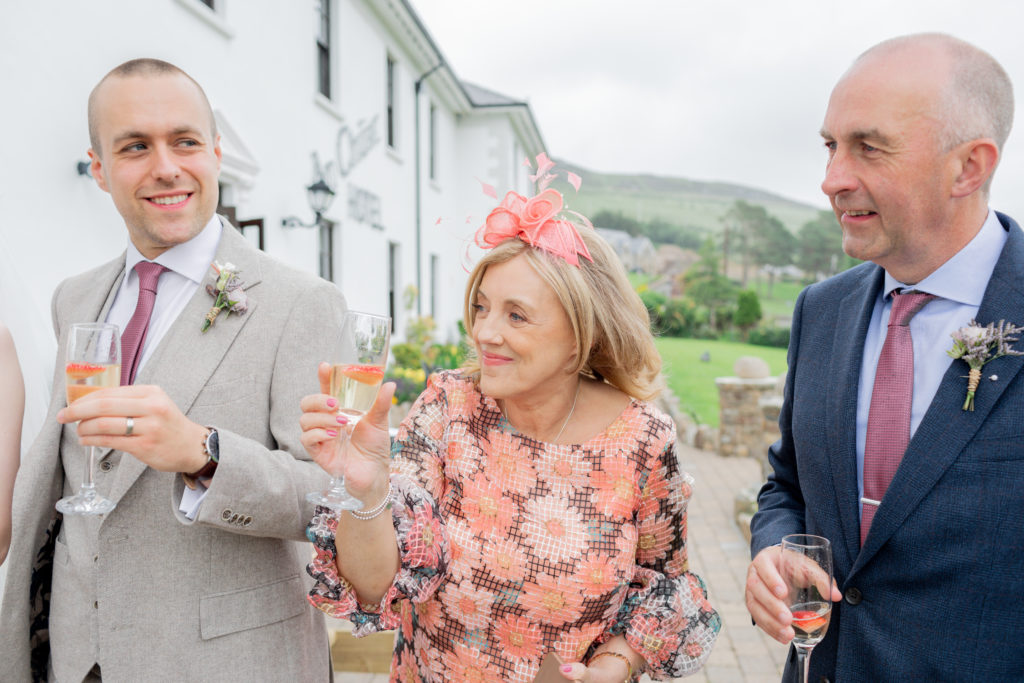 The Bridesmaids
We each had our sisters as our witnesses, we are very lucky to be really close to our siblings and they put in so much effort to make the day special for us. We couldn't go bridesmaid dress shopping or even be together to try on the dresses as we all live in different counties, so we ordered dresses online to each sister's home and they sent pictures over and back until they had decided on dresses they liked.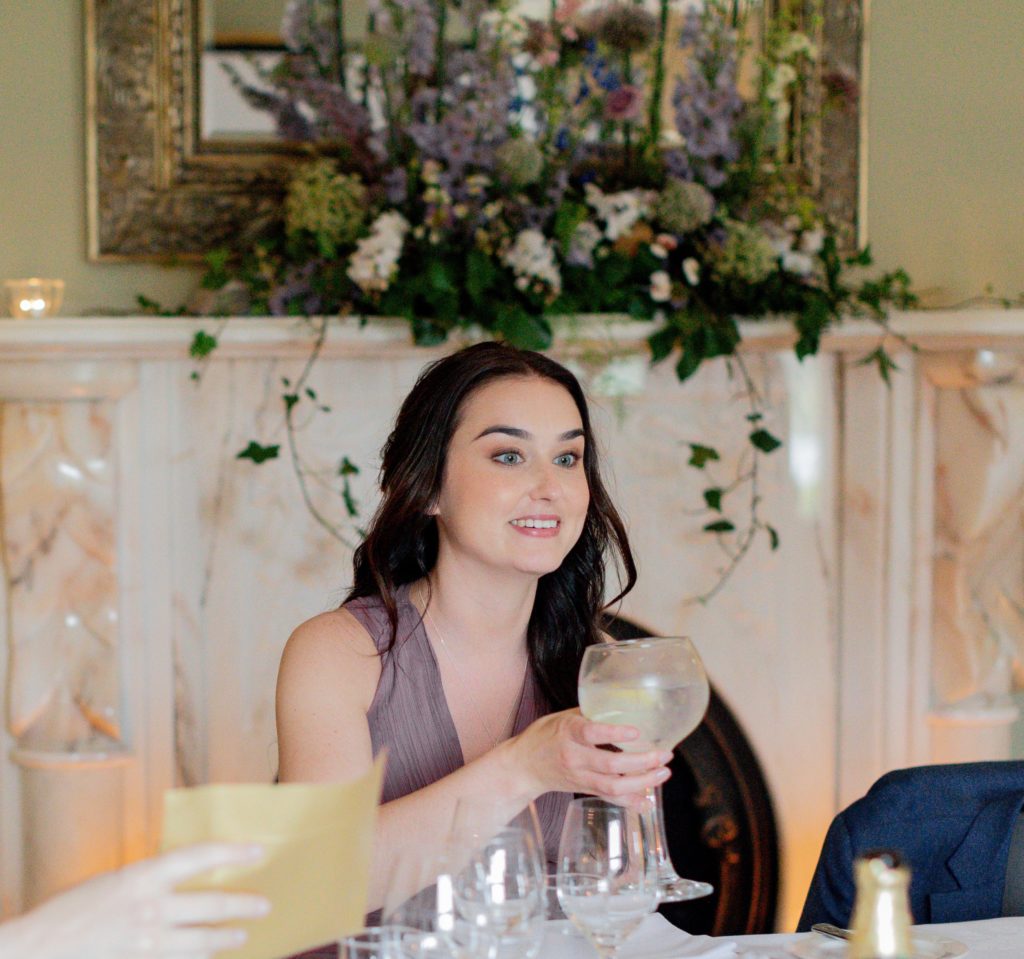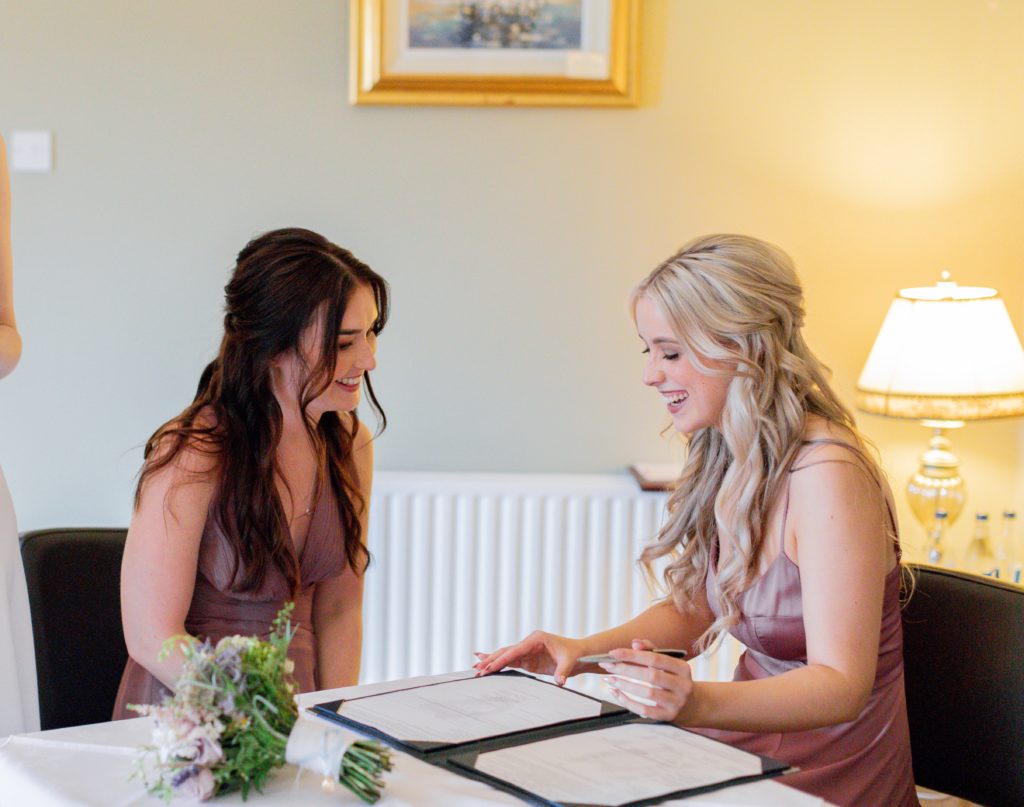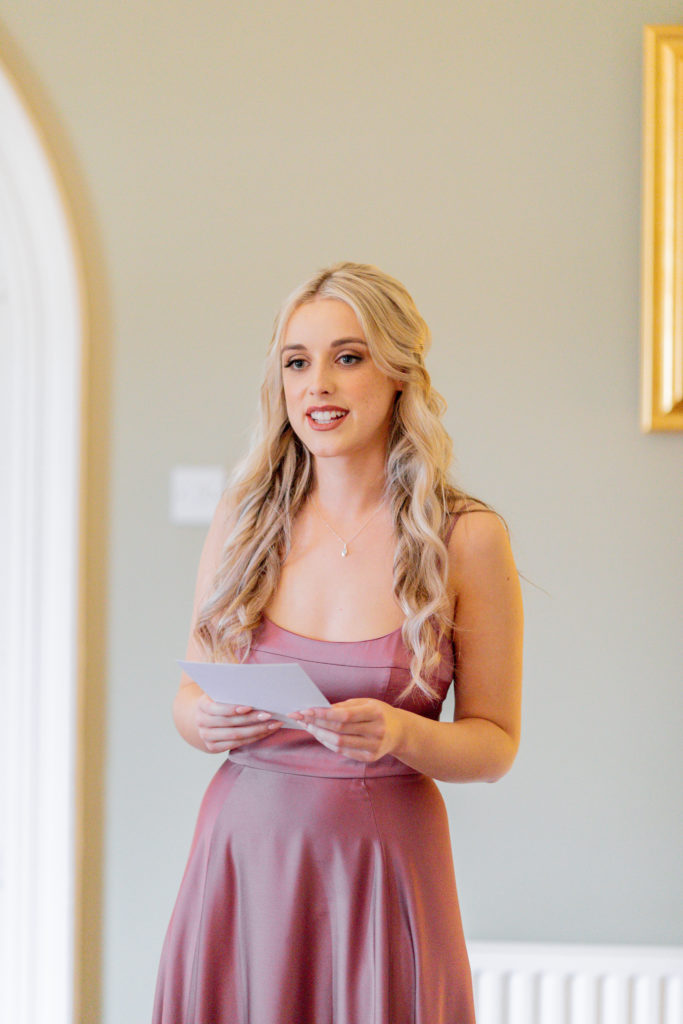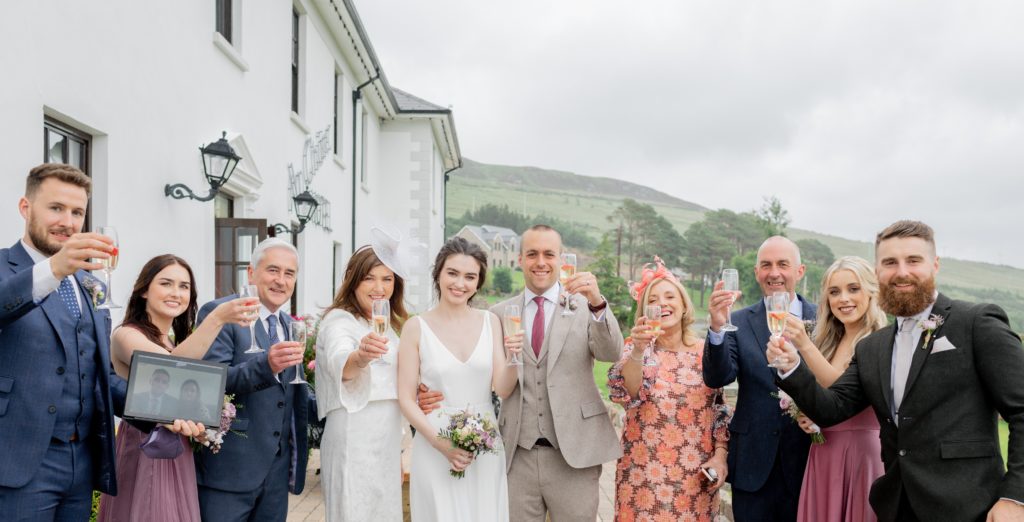 The Best Decision
Going for it! We were going to wait to get married. My main reason was to have my brother there. My brother lives and works in Australia, we are very close and I had originally ruled out getting married if he couldn't be there. When it became apparent however that Australia was not going to be easing restrictions/rolling out vaccines anytime soon he encouraged us to go ahead with it. We had him there on zoom for the whole day with his partner Aisling (including in some of the pictures) and he even made a speech. Although we have fantastic extended family and friends with whom we are really close, the intimate wedding was perfect for us, everyone was very relaxed and our immediate families got to spend time together.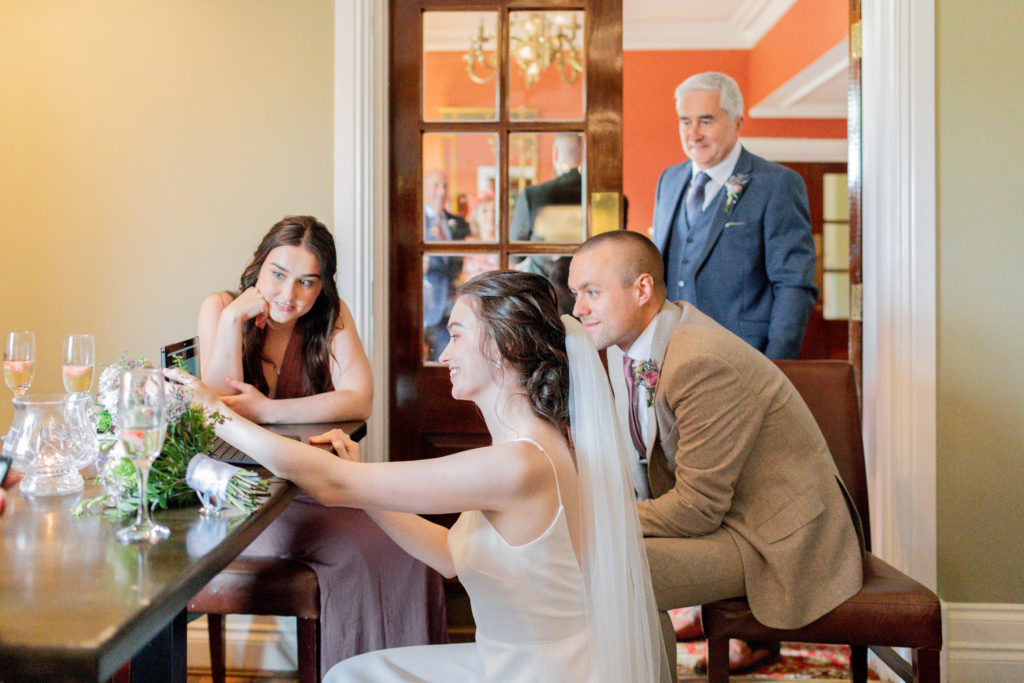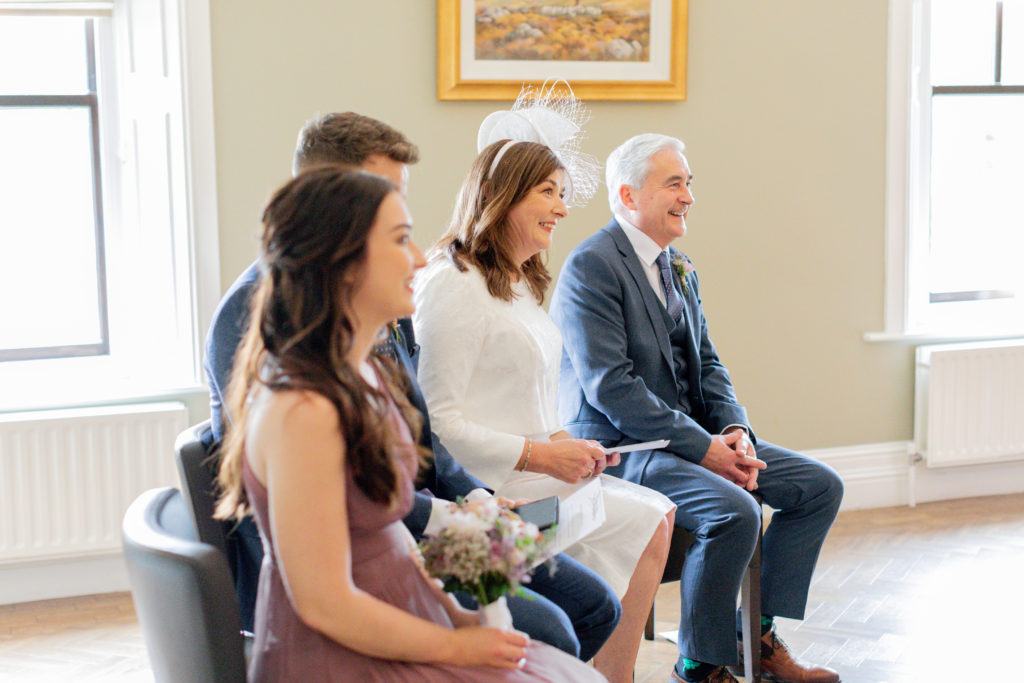 The Worst Decision
I don't think we made any particularly awful decisions but one quite funny thing that happened was when David went to get booklets printed for the ceremony and accidentally ordered about one hundred of them when we only needed ten!