Associate Director of Workday Financials Implementations Róisín McClean married Esports Event Operations and Logistics Manager/Lead Mark Johnson in a gorgeous July wedding at Markree Castle.
Photographer: Christina Brosnan
The Meeting
Hinge brought us together! I was living in NYC whilst Mark, who is from the Hudson Valley region of New York State, was living just outside of the city in White Plains at the time. In January 2019, we arranged a first date in an Irish pub (of course!) on the Upper East Side.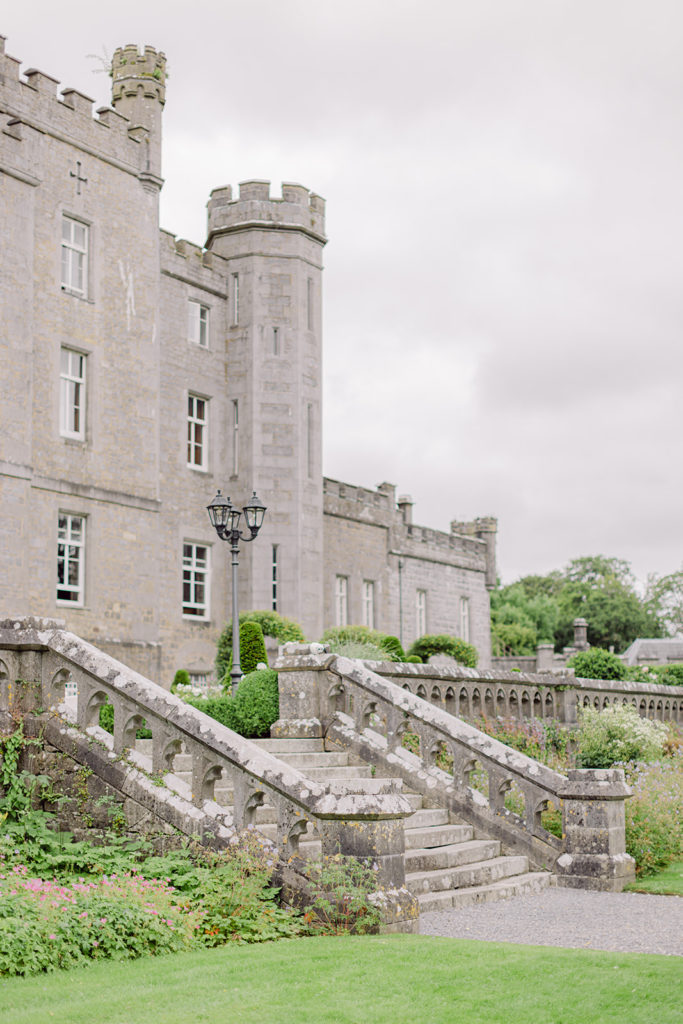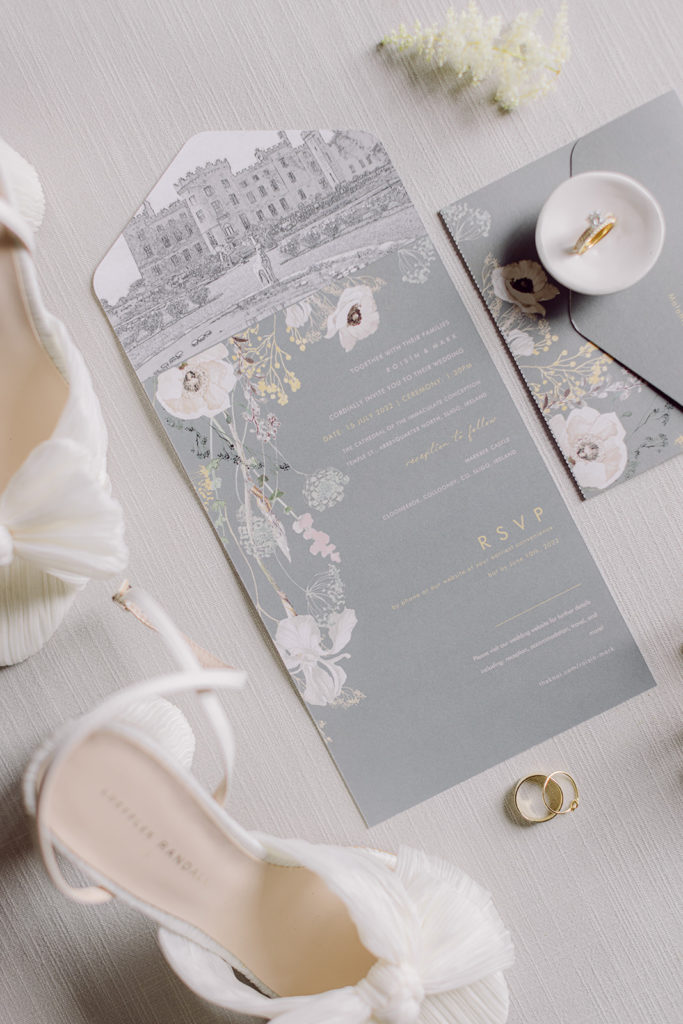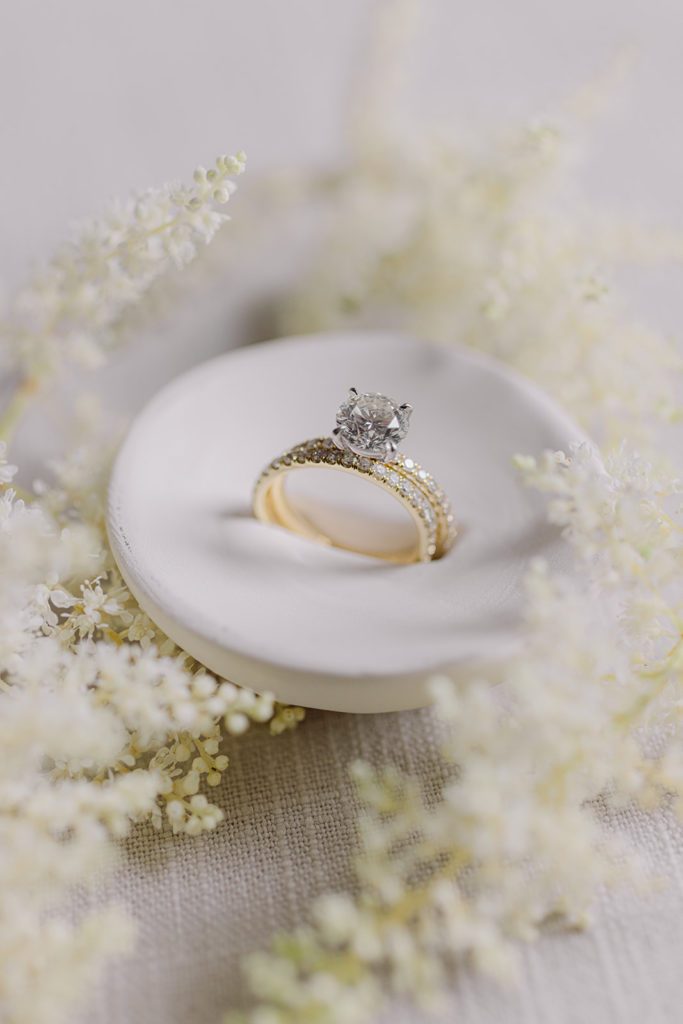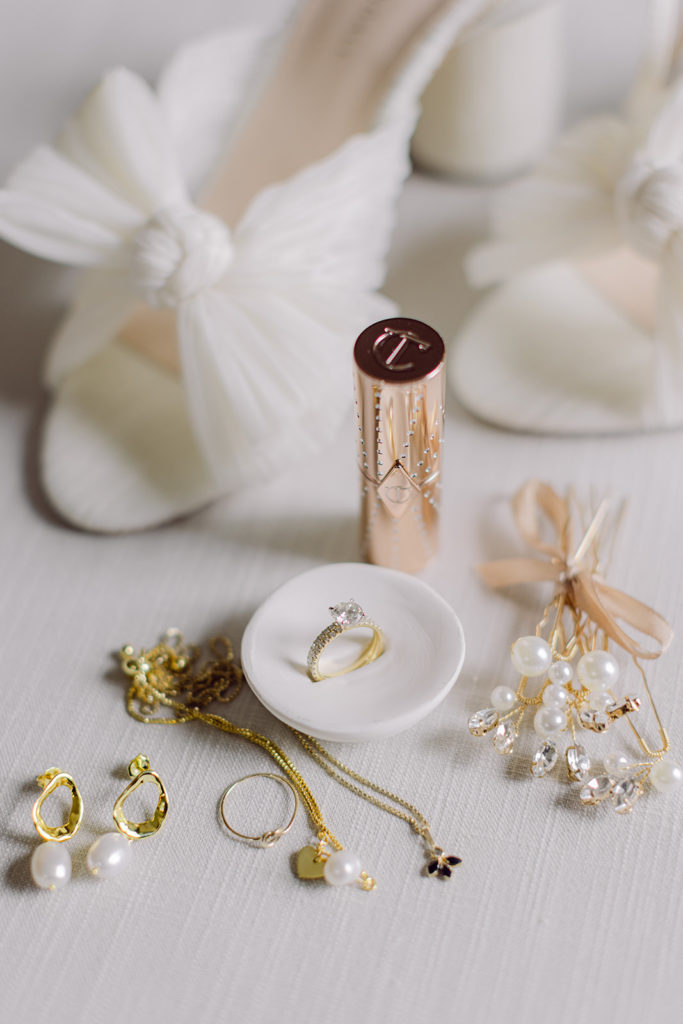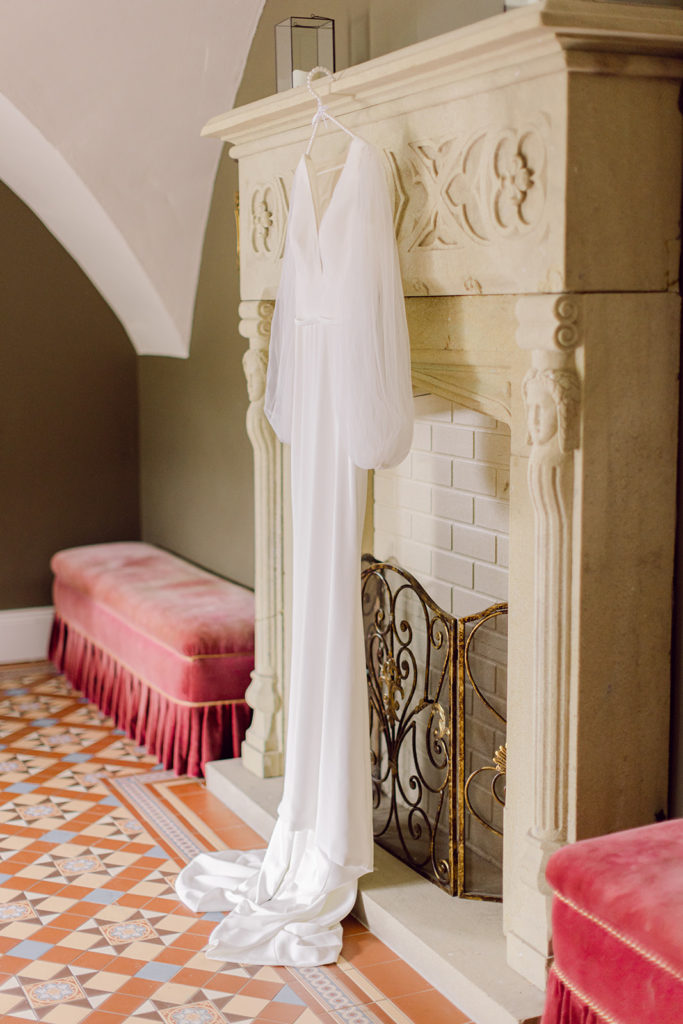 The Proposal
We had planned a trip to Vermont and Maine in the fall of 2020. On the drive to Vermont, I took Mark's phone to give his Mom a call and saw his last dialled call was back to my parents in Ireland the day before. The penny dropped and I had to compose myself to act normal. Five LONG days later, after watching the sunrise on Cadillac Mountain in Acadia National Park, Mark got down on one knee. Neither of us remember what he said but we were both overjoyed and had a perfect day with a beautiful (albeit scary) hike to the Beehive Summit for stunning views of the coast and changing Autumn colours and then straight back down to Bar Harbour for lobster rolls and champagne! A day to remember!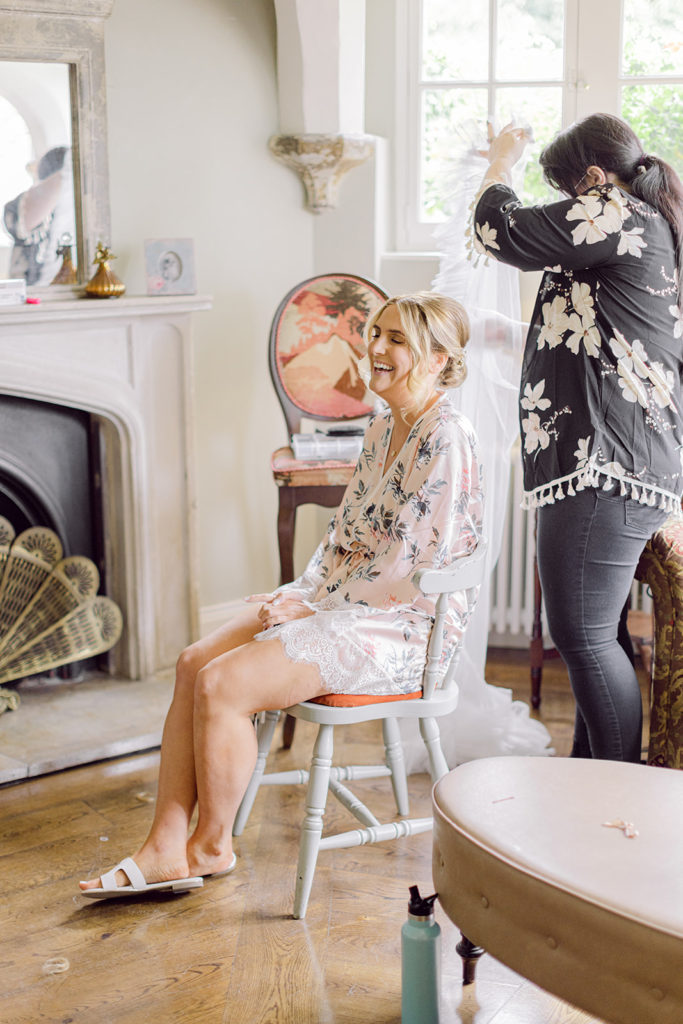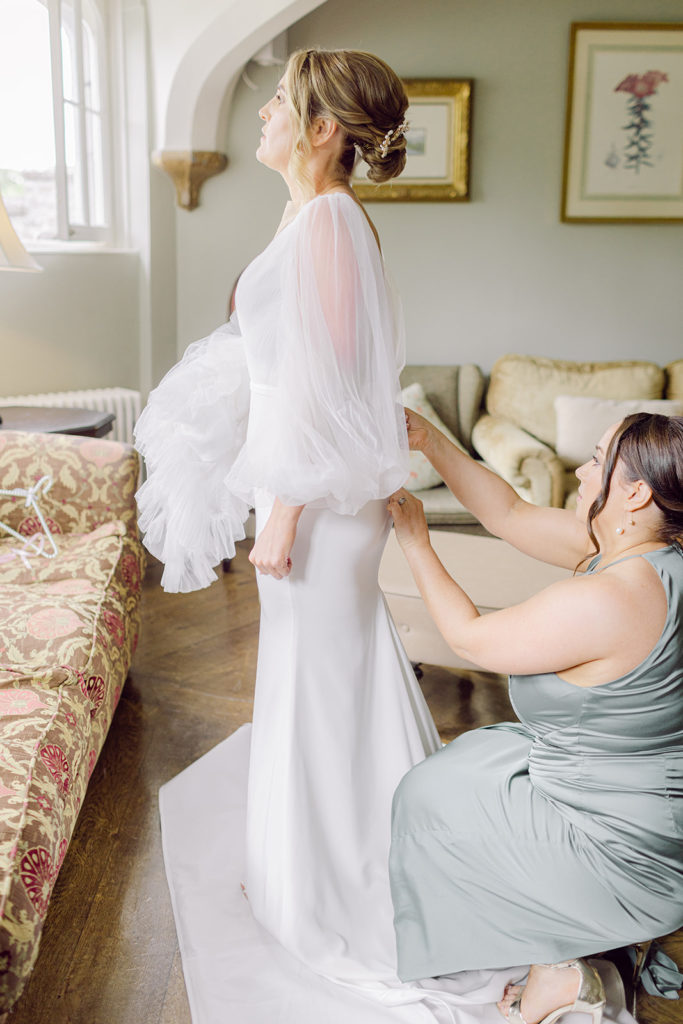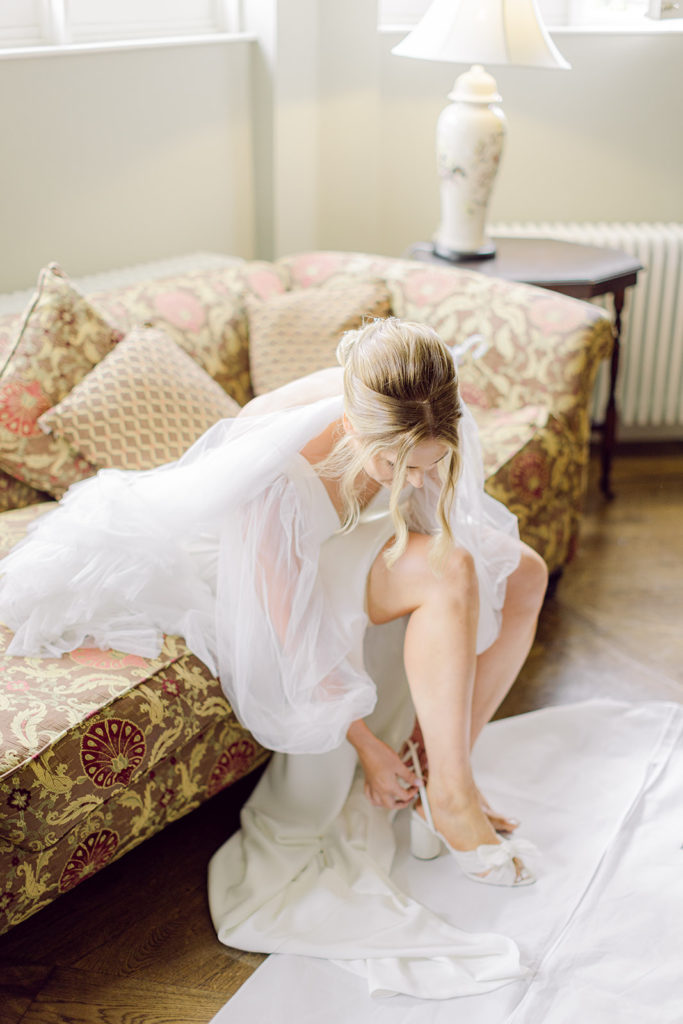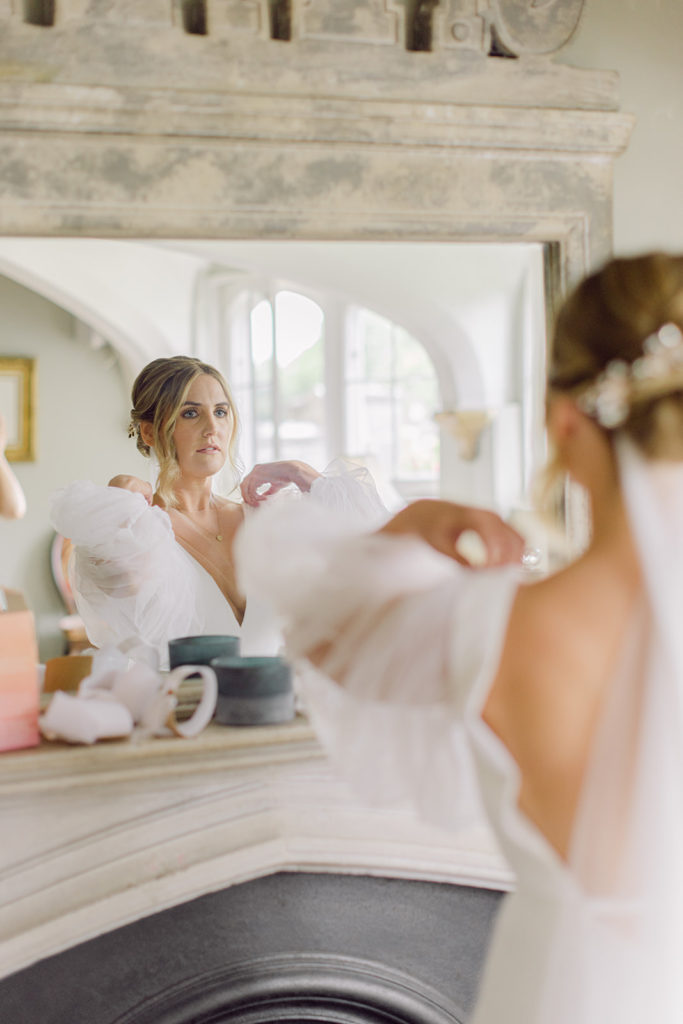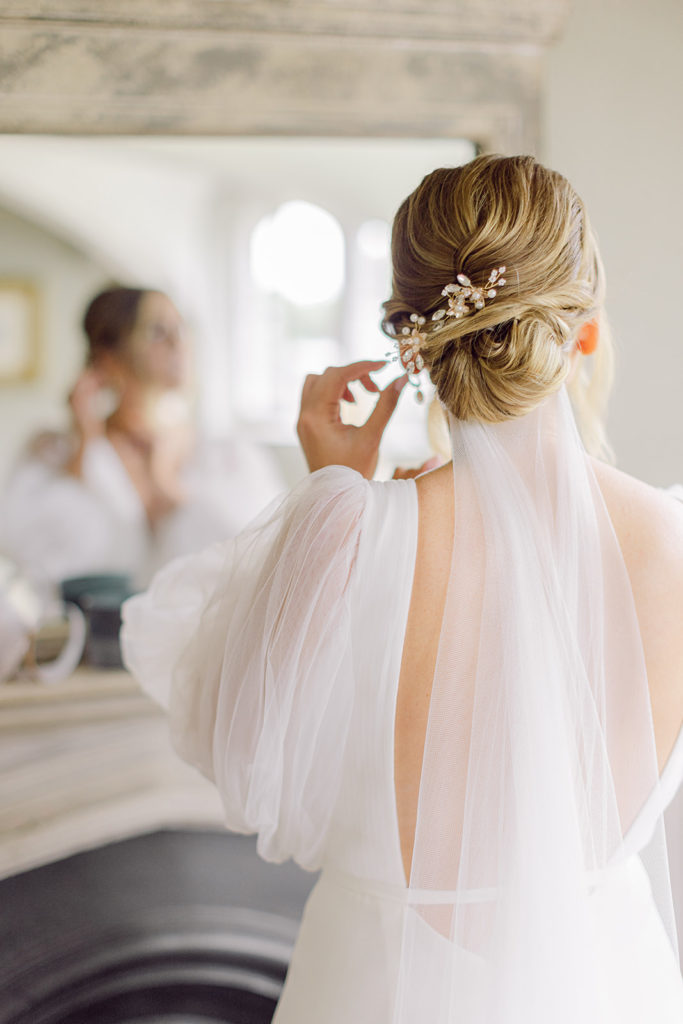 The Dress
Wedding dress shopping was not something I found enjoyable at all! Initially, when still living in NY, I went to a few places to get some ideas on styles that look better. It is hard not to feel self-conscious when you know everyone will look at you and have something to say about the wedding dress choice, so personally, I found this process stressful. I lucked out when I went to Ivy and White in Lisburn and tried on the Chosen by Kyha dress. It was different to what I had narrowed down my choices to be - I was not at all planning on a dress with sleeves. After trying it on I really liked it but wanted to think about it some more. My bridesmaid Sarah, my mum and I went to grab some lunch and by the time lunch was over, I went back to Kerry to get measurements taken to order the dress.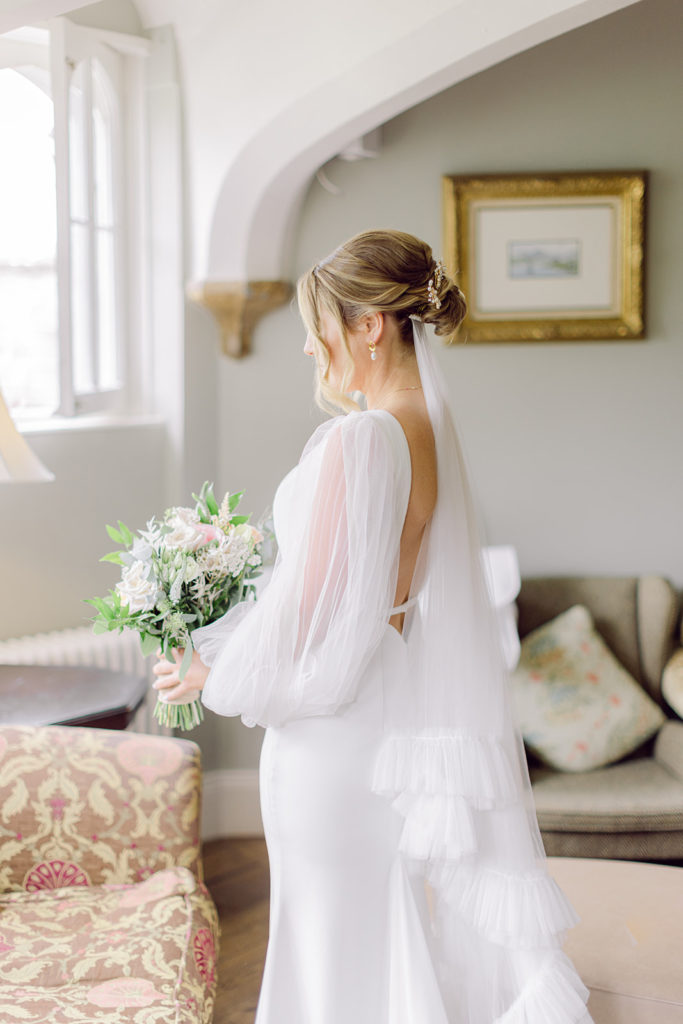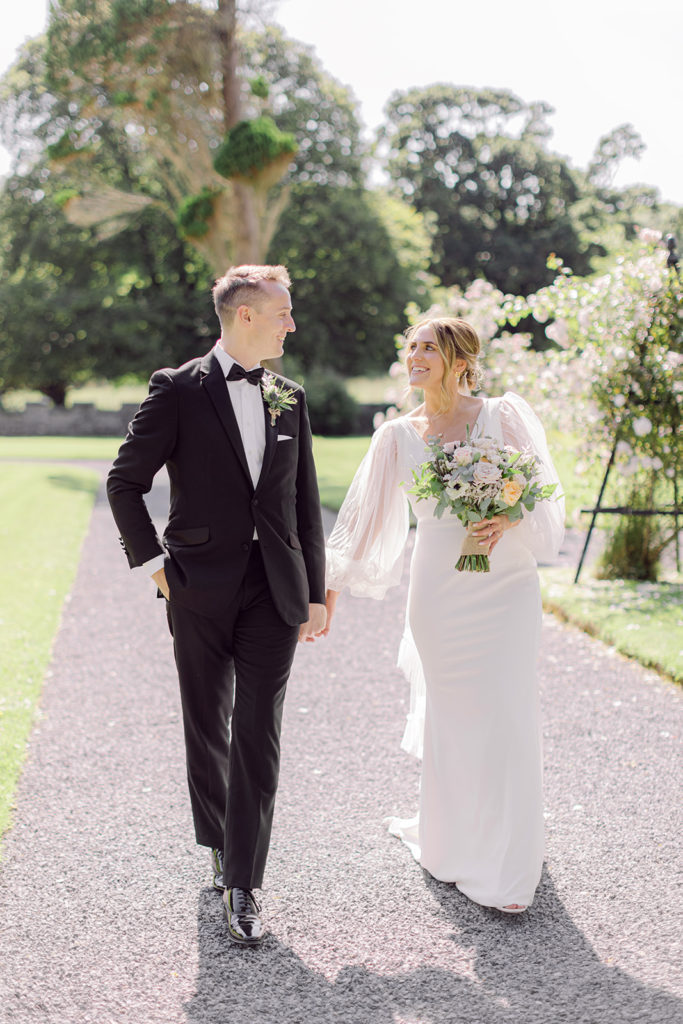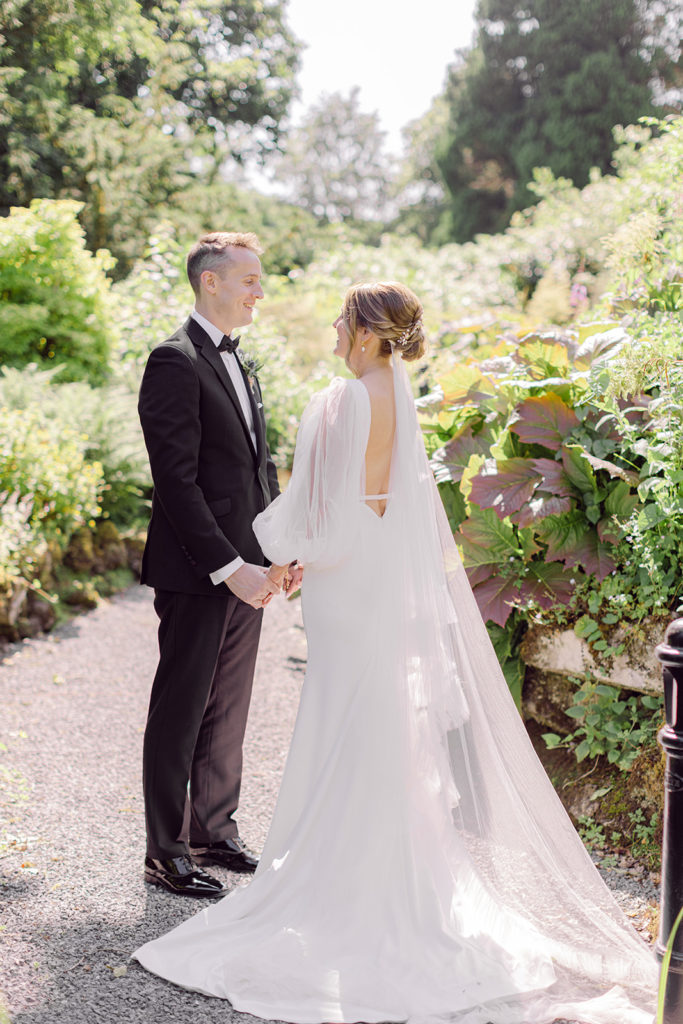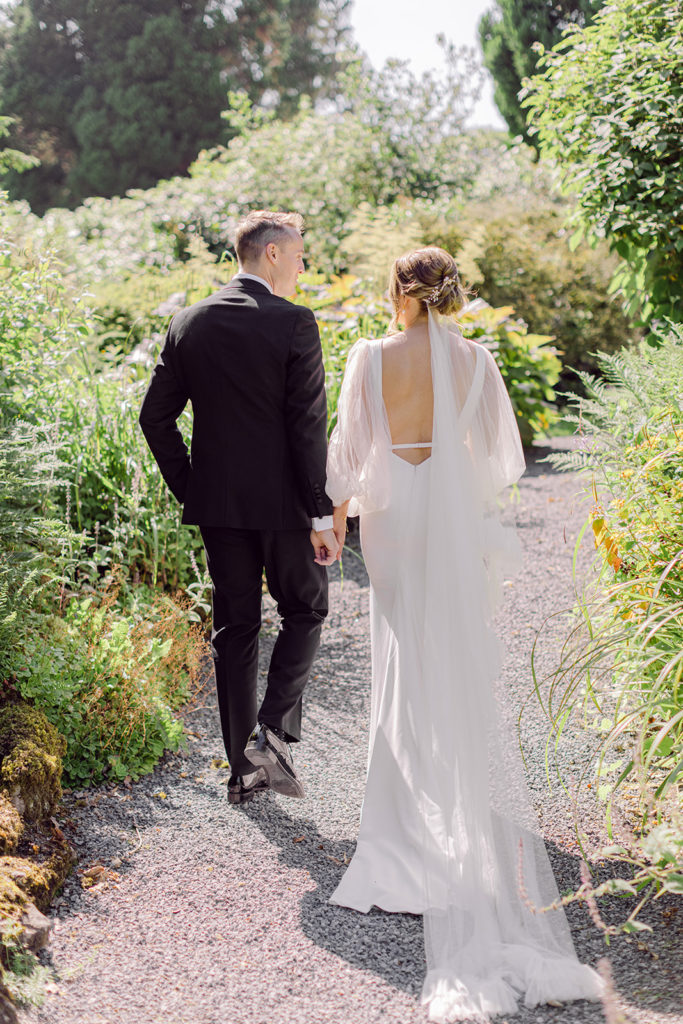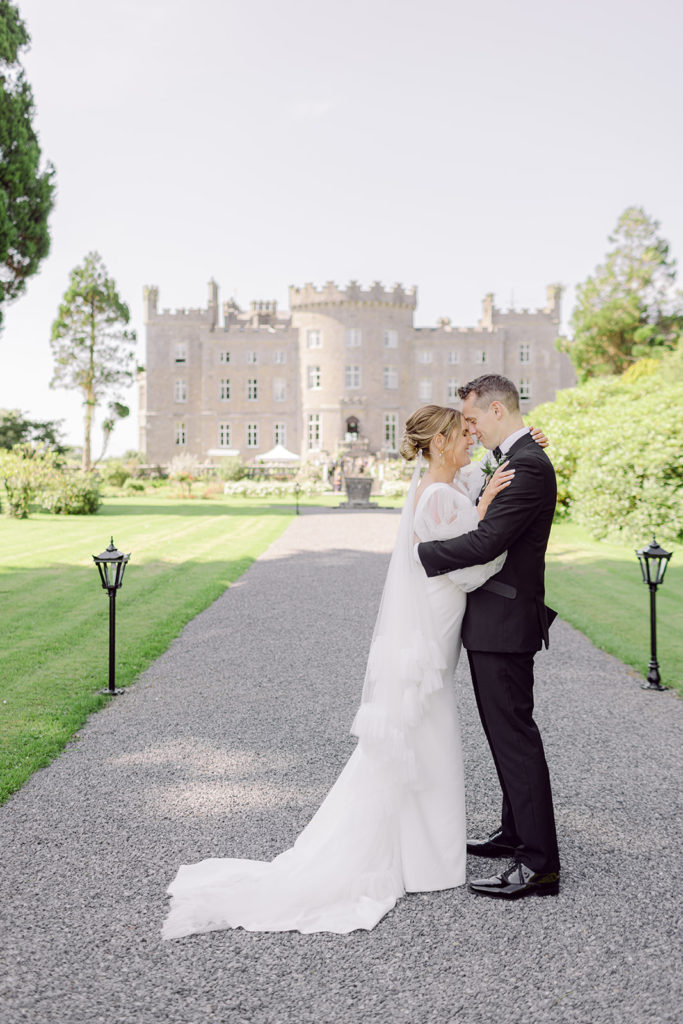 The Grooms Suit
Classic tuxes for the boys! We were down to the wire getting fittings and alterations for Mark's Dad and Best Man Matt who got into town the week of the wedding, but Suitor Brothers in Belfast (ask for Rhys) were so accommodating in helping us ensure everything was sorted in time!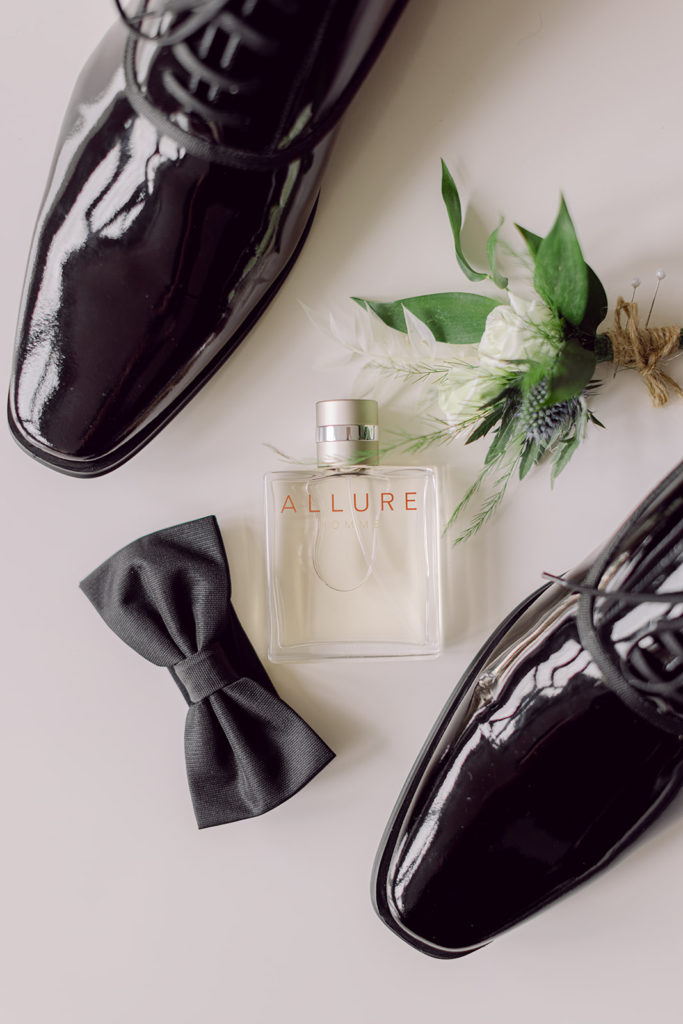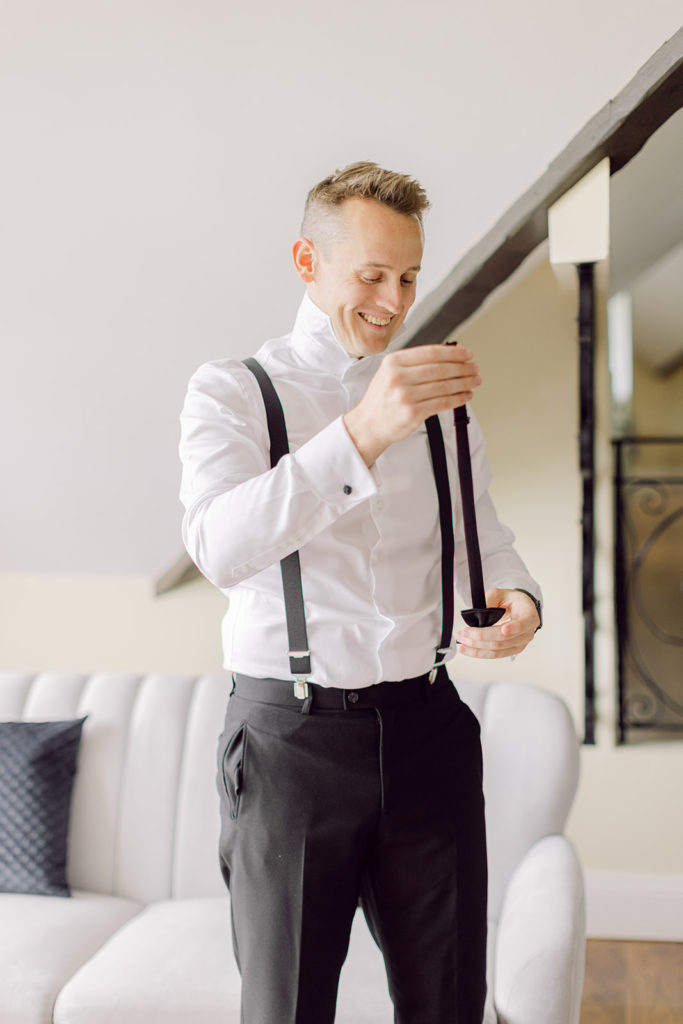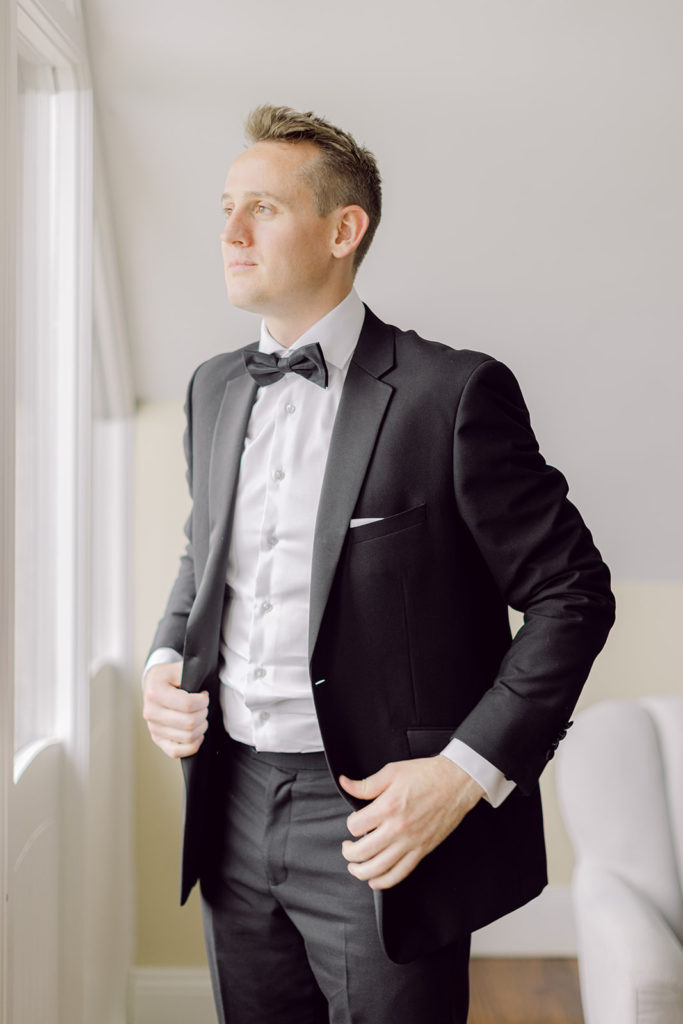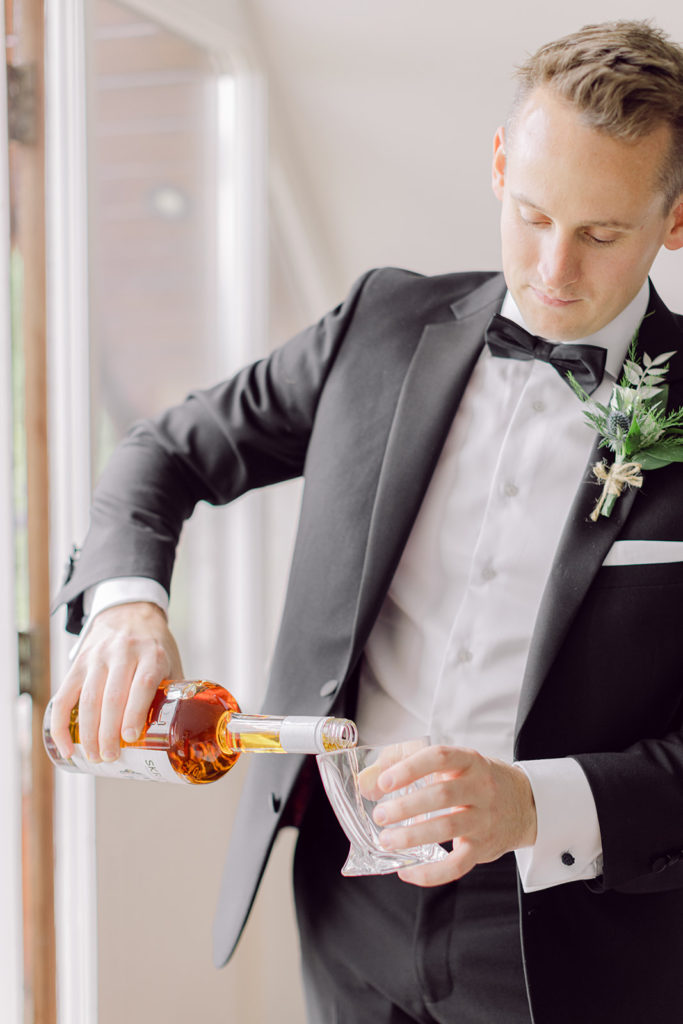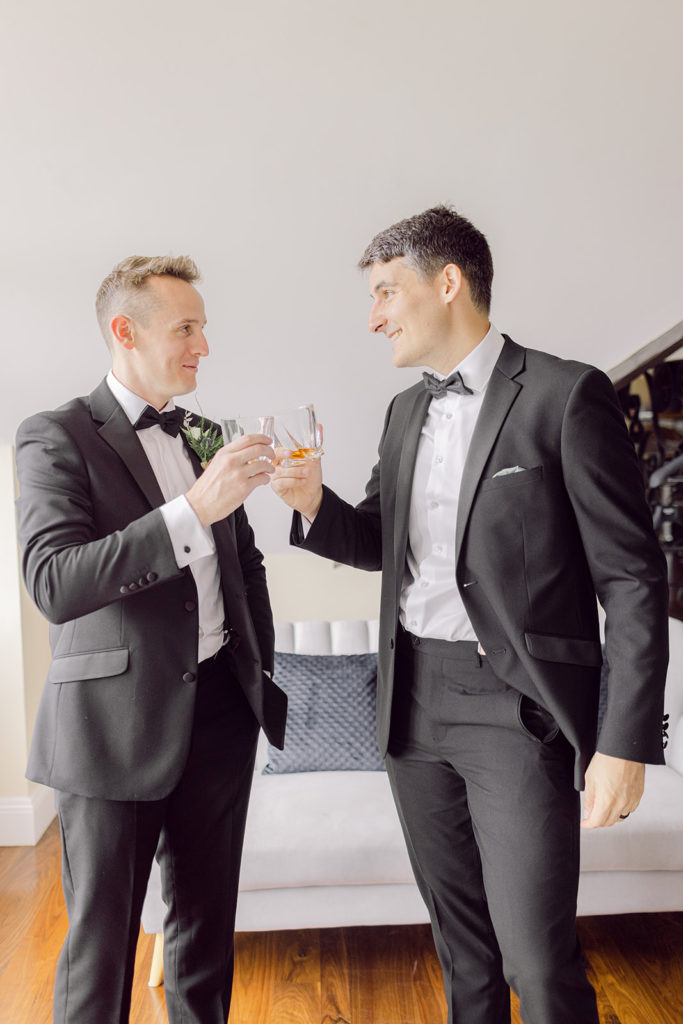 The Bridesmaids
My sister Grainne and friend Sarah! The girls had me laughing and kept me calm all morning - even when my Dad had a nosebleed just as we were about to leave for the church. They organised a perfect hen in the Aran Islands, so I am very thankful to have had them by side not only on the day but also in the run up to the wedding! Bridesmaid dresses ordered from Chi Chi London.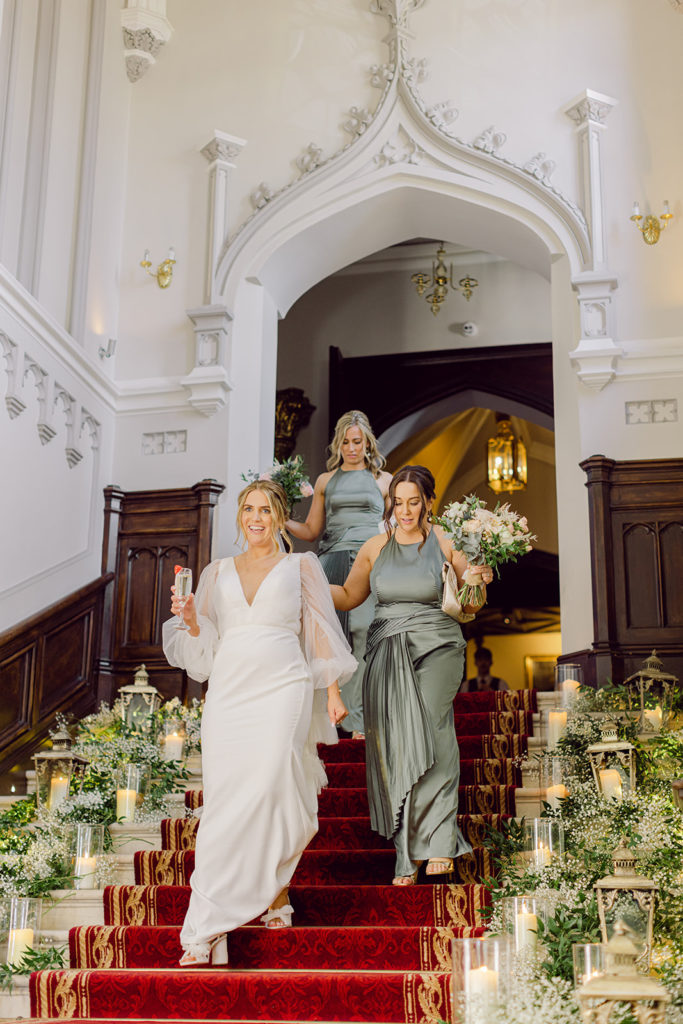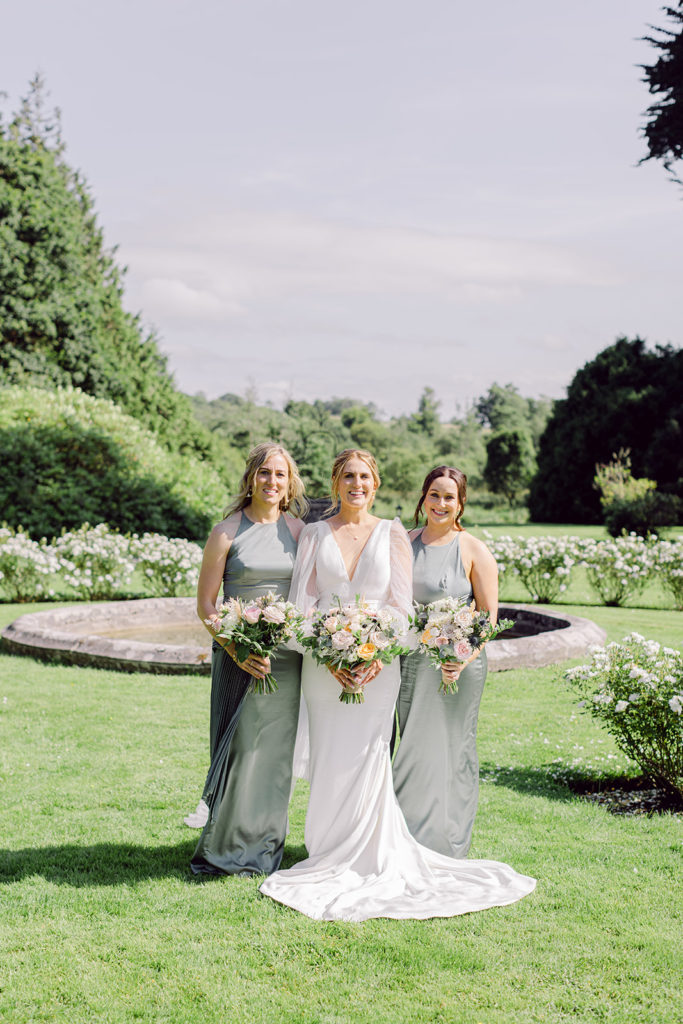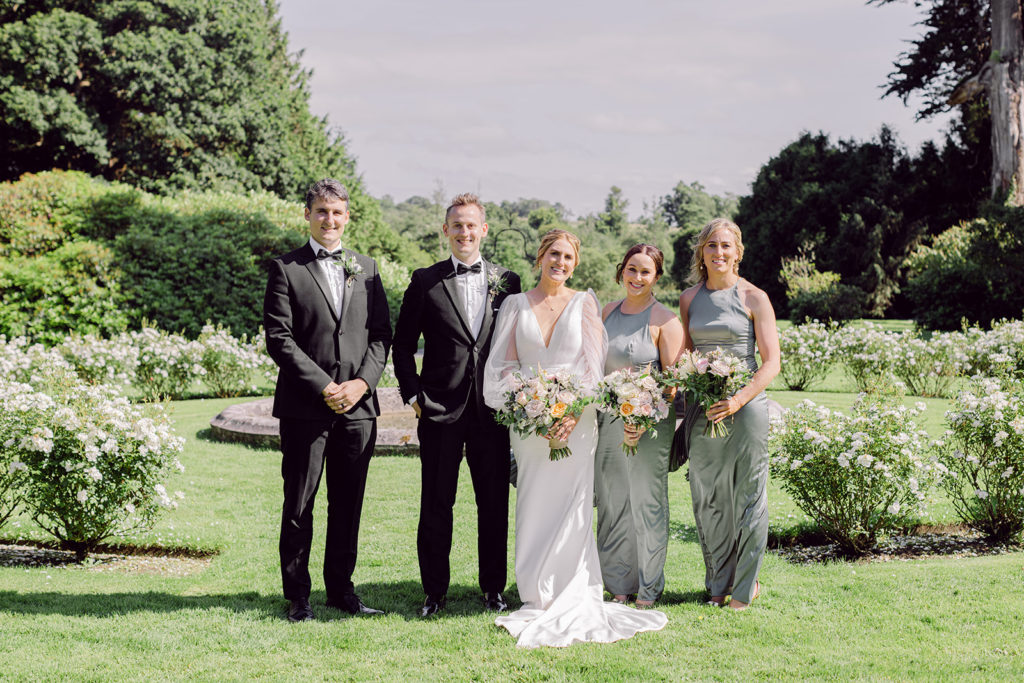 The Venue
Another COVID challenge was that we were locked down in NYC trying to plan a wedding in Ireland from the United States. We booked Markree Castle in Sligo without ever having set foot in the place. The wedding coordinator Deirdre does an excellent Zoom tour! We wanted to have a traditional Irish wedding, particularly with so many of Mark's family travelling, we knew an Irish castle would be something special for them to experience. When looking for potential venues, Markree Castle kept coming up and after speaking with friends who had been to weddings there before - it seemed like we would not be disappointed. Shortly after we moved to Ireland in the summer of 2021, we got to visit, and we knew we had made the right decision.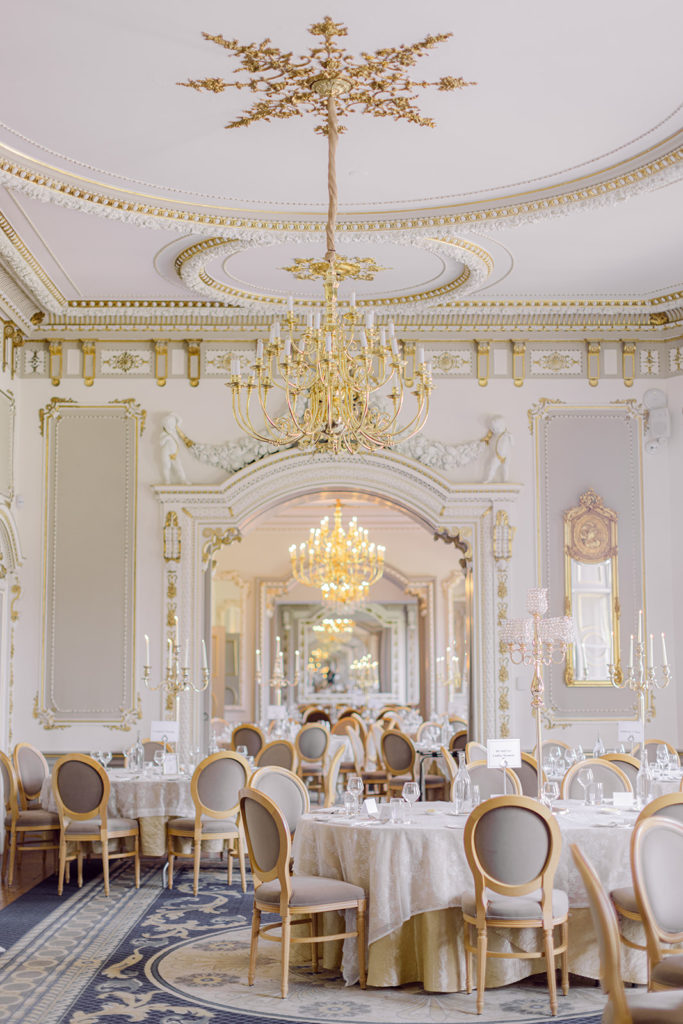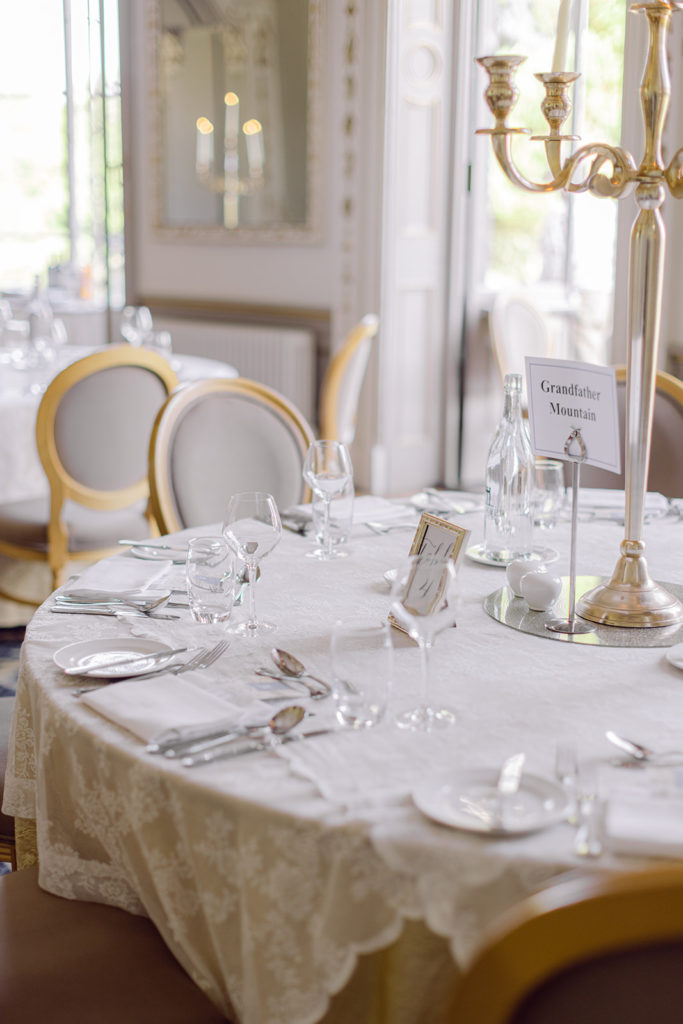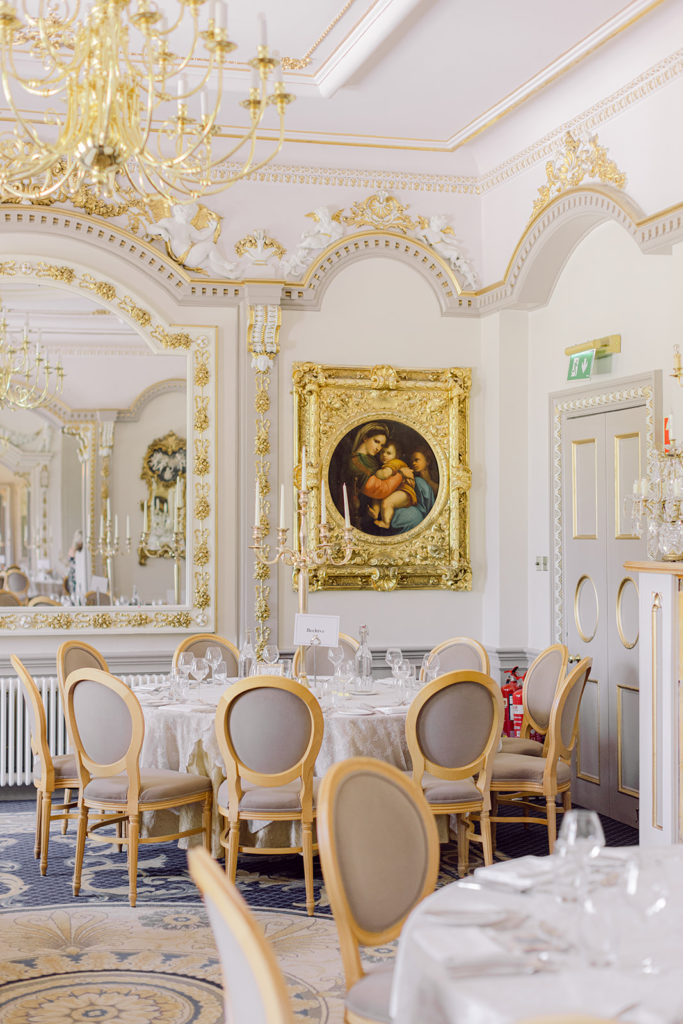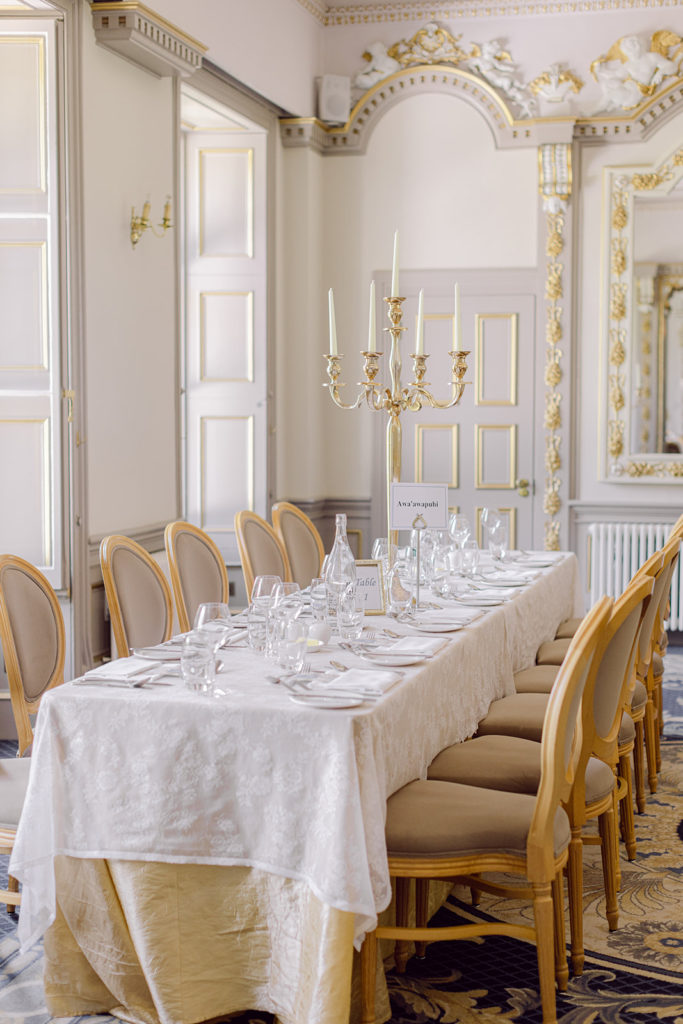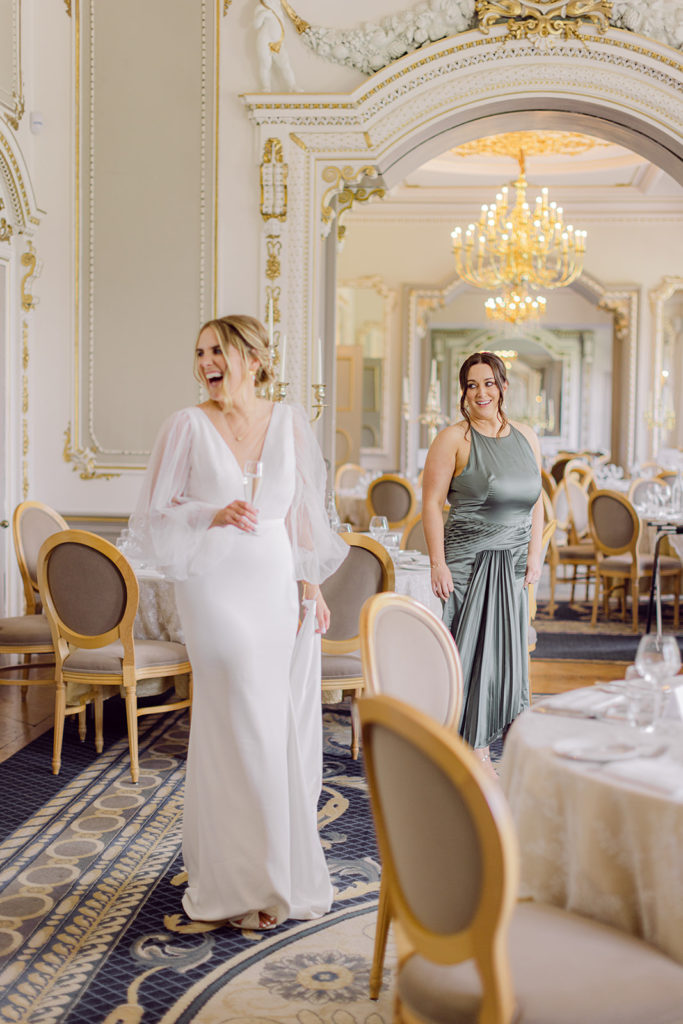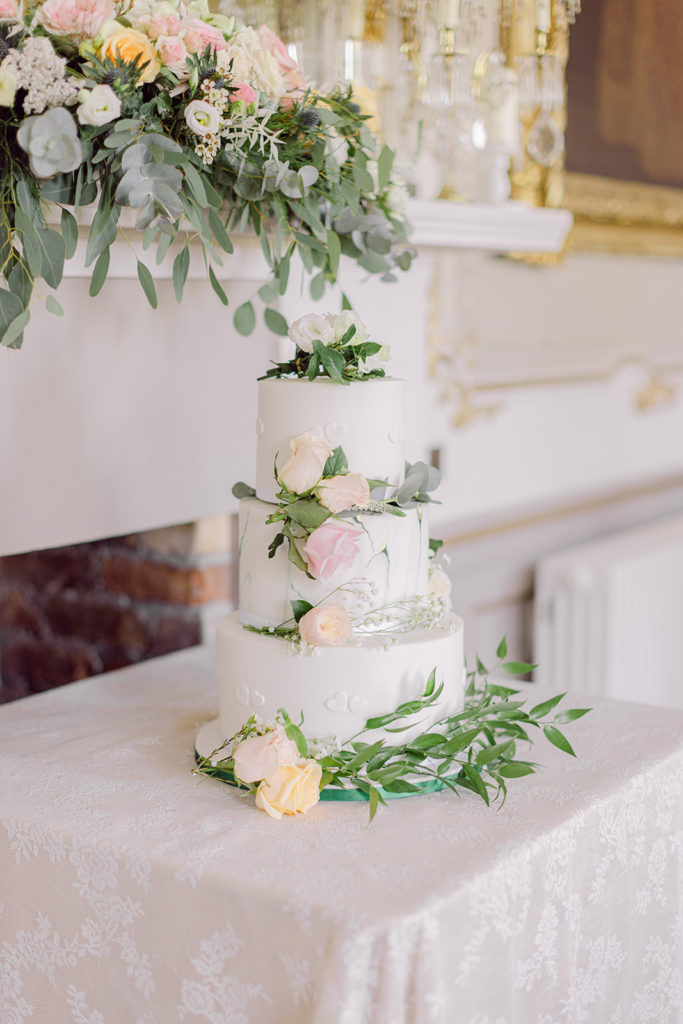 The Entertainment
One of our big lockdown activities consisted of researching options for music, flowers, photographer, videographers - everything we needed to get sorted for the wedding. We would start our Saturdays in our tiny NYC apartment with mimosas and bagels and decide what fit best with how we wanted our wedding. That tactic seemed to work well as we loved all our music. Saoirse Murray kicked off the tone in Sligo Cathedral, followed by The Asgards trad session at our drinks reception, and HiFi keeping the dance floor full all night!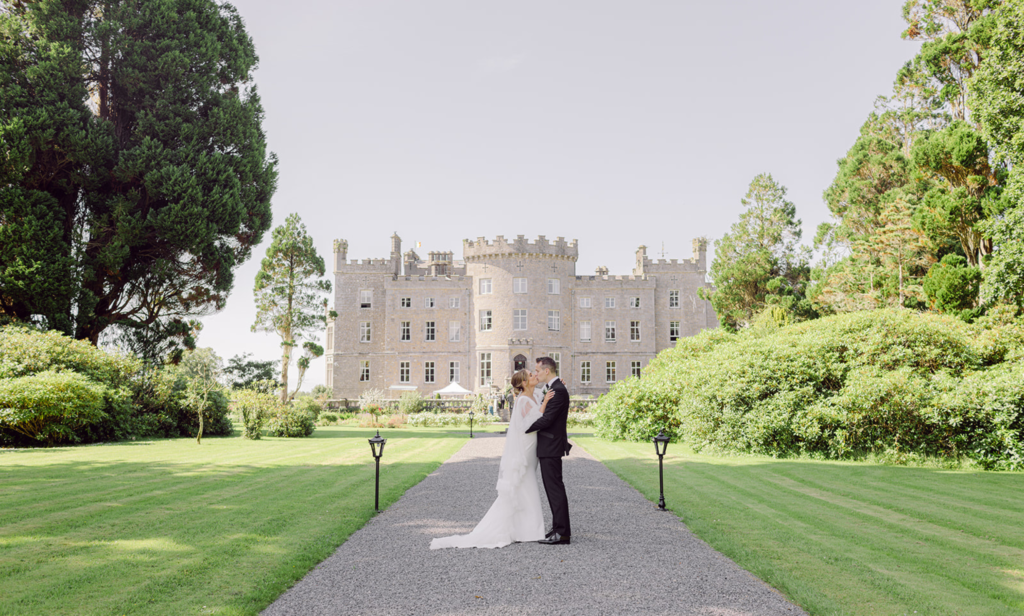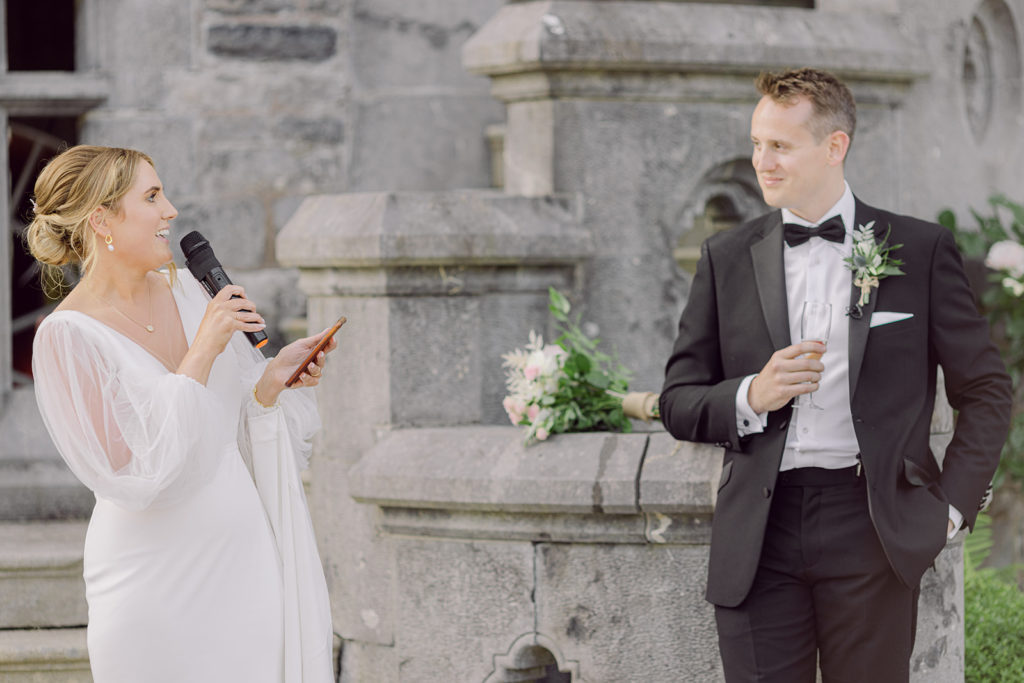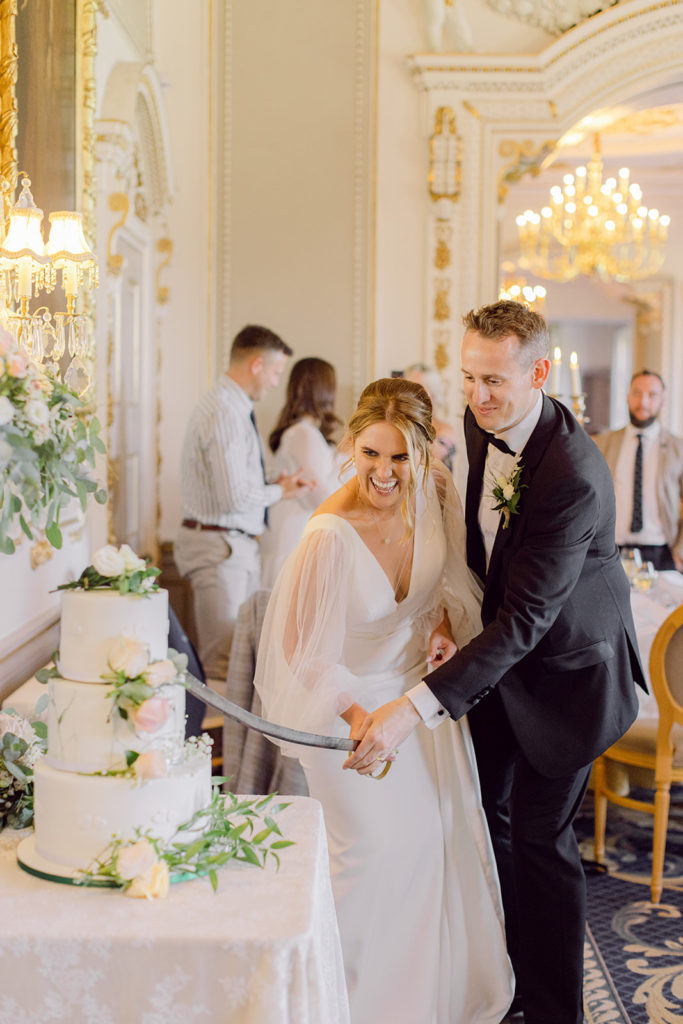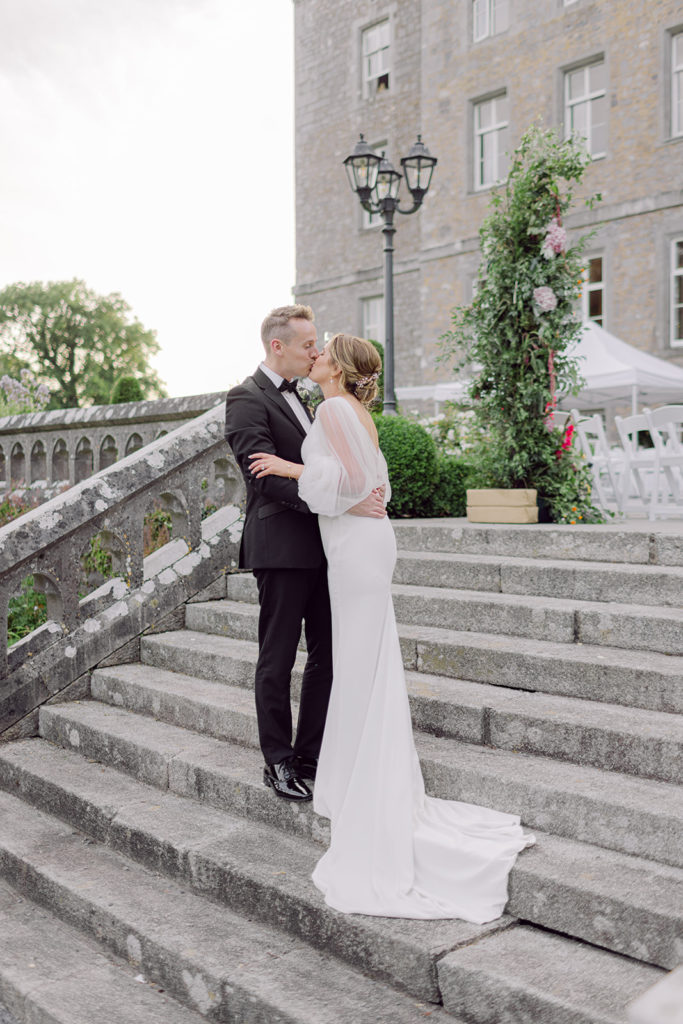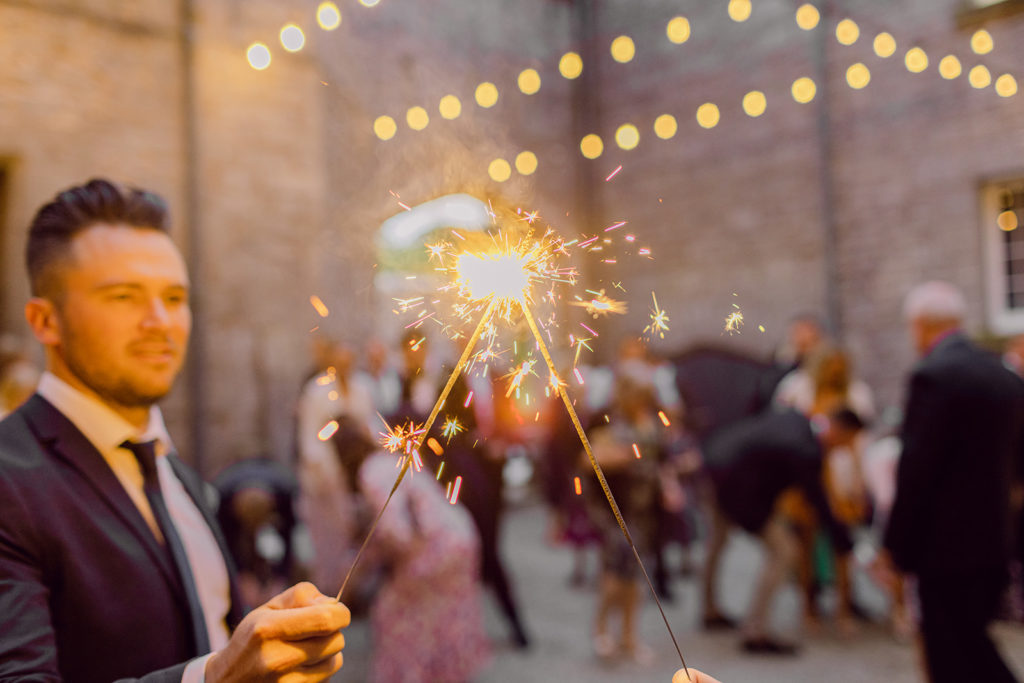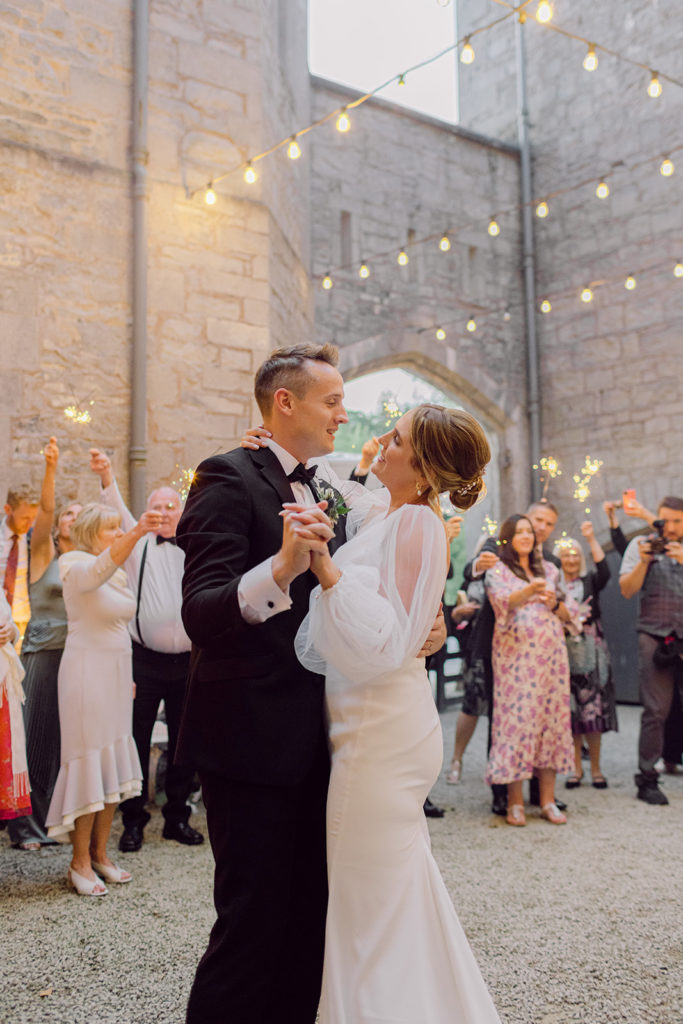 Best Decision
Saying yes to each other! We loved everything about our wedding because we did it exactly how we wanted. A few highlights for us:
Mark designed our invitations from an online template
Roisin walked up the aisle to Wild Mountain Thyme
Mark's uncle said our wedding mass which felt really special
Speeches and drinks reception outside to enjoy a beautiful day
First dance outside in the Courtyard with sparklers for all our guests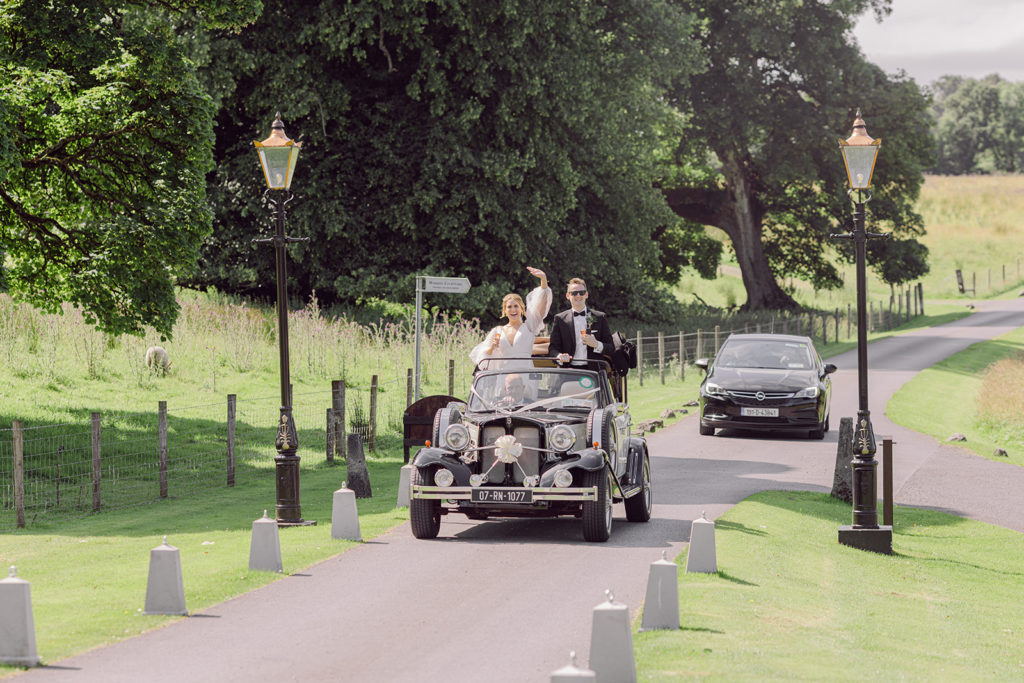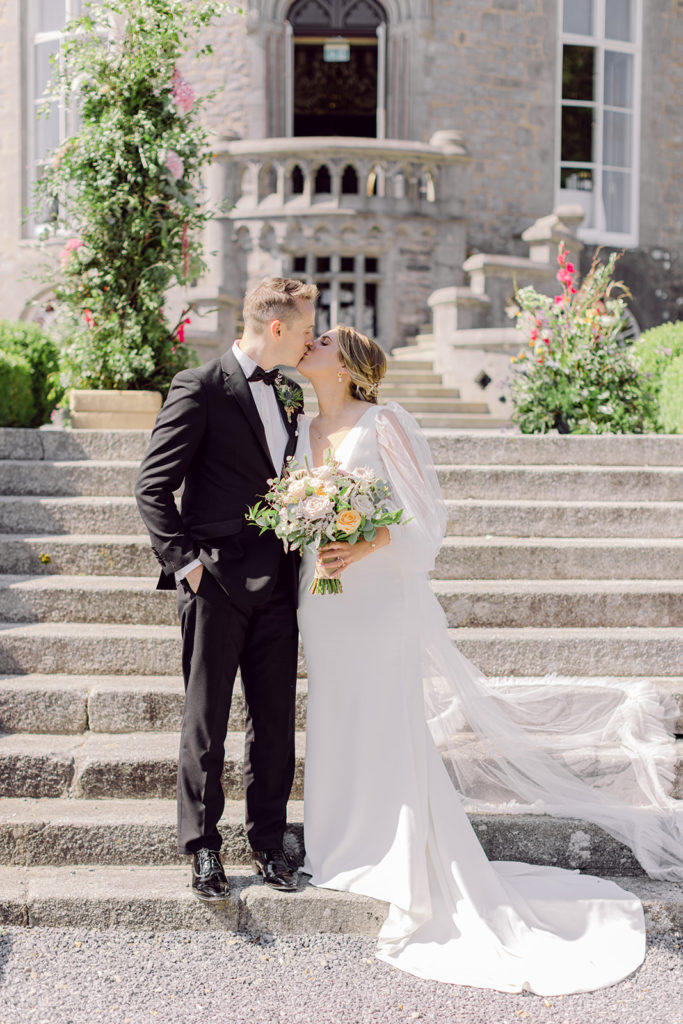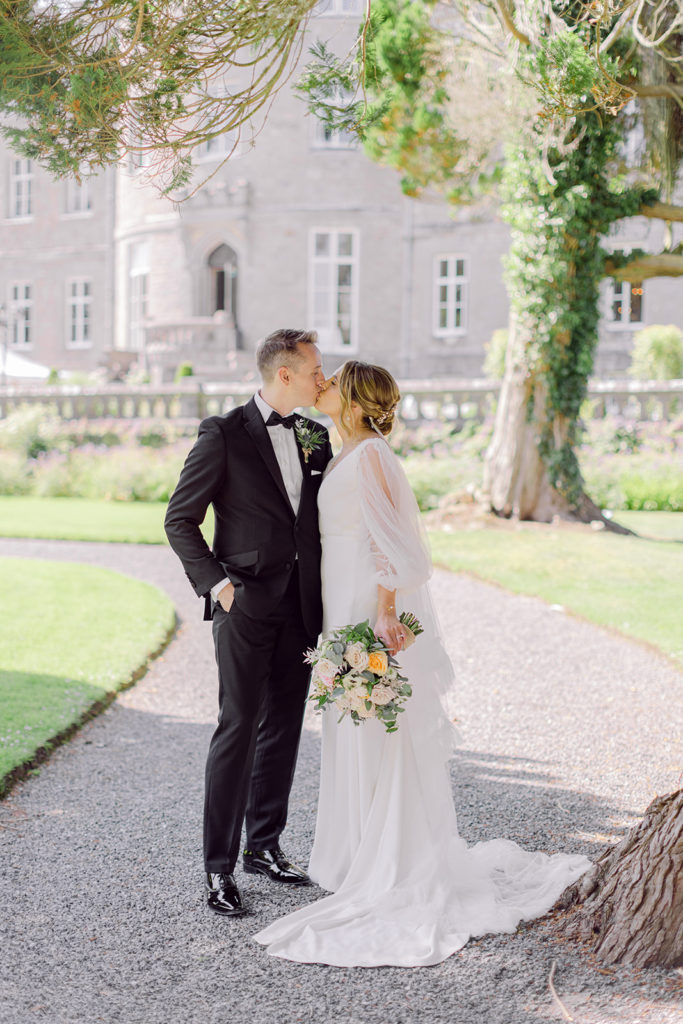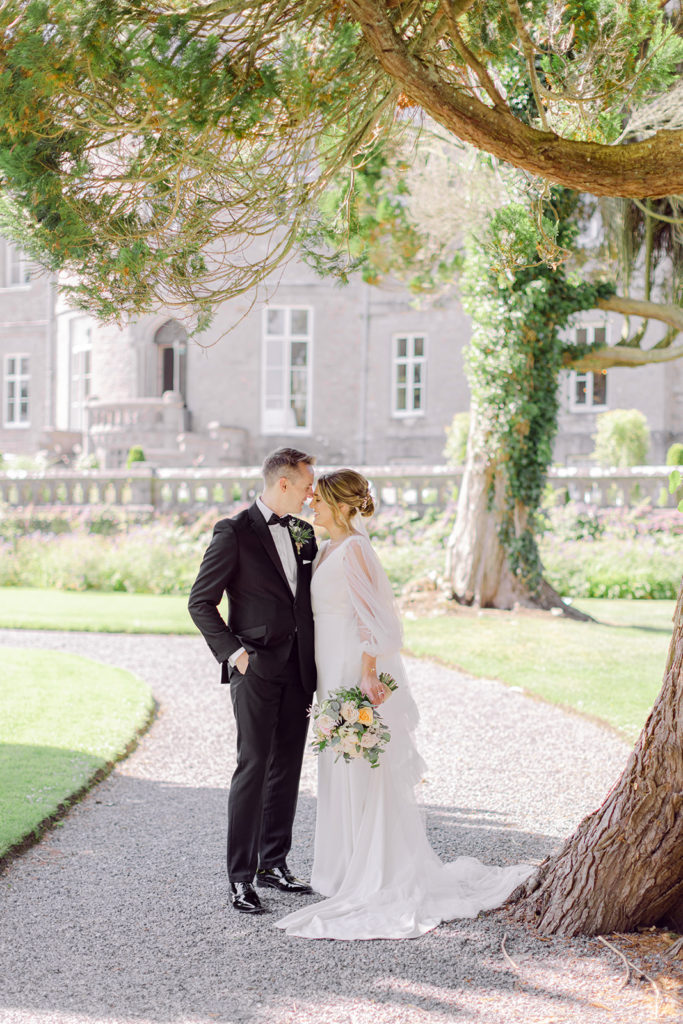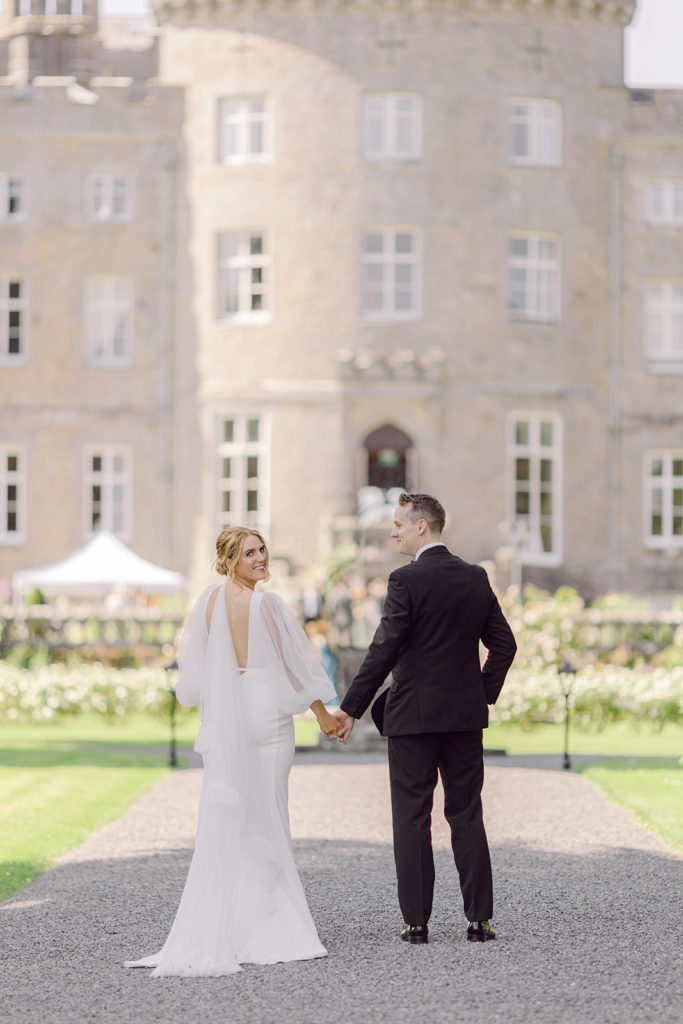 Worst Decision
Overthinking Day 2 and the small stuff. As the day approaches, the to-do's and questions add up and it can get overwhelming. Once you have the main things booked, relax and know that everyone will be there to celebrate you and your wedding. Once the time comes - it will be a perfect and happy day.