Group Account Director Michelle McGreal said I do to Product Manager Jeff Brennan in a gorgeous New Year's Eve wedding at the Millhouse Hotel in Slane.
Photography: Weddings By Jason
The Meeting
Ours is a stereotypical whirlwind romance. We met over Zoom in July 2021. Jeff was my new client. On our first call, he invited me to a meeting that I had no business being invited to. I messaged my boss saying, "He's cute", which was very unprofessional, but she replied, "Date already?". We met a couple of weeks later at a work event, and it was like a first date. We sat in a corner, ignored everyone else, and chatted for about 3 hours, trying to suss out if the other was single. At the end of the work event, he walked me to my car, and it felt weird that he didn't try to kiss me. But alas, he was a consummate professional! After that, we made all of our colleagues gag and eye roll at our shameless flirting on work calls until there was a shoot for an ad we were making and much alcohol after, and he finally made a move. Or I made a move. Neither source is reliable. He asked me on a date the next day. I moved in 3 months later. 9 months after that, he proposed. 3 months after that we got married!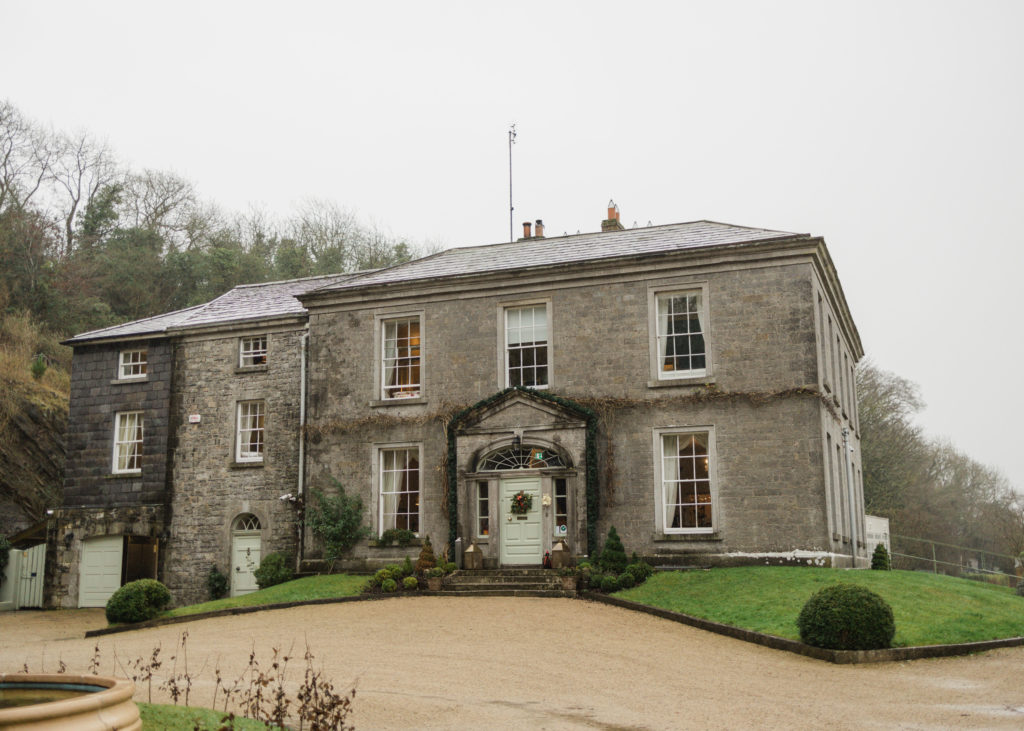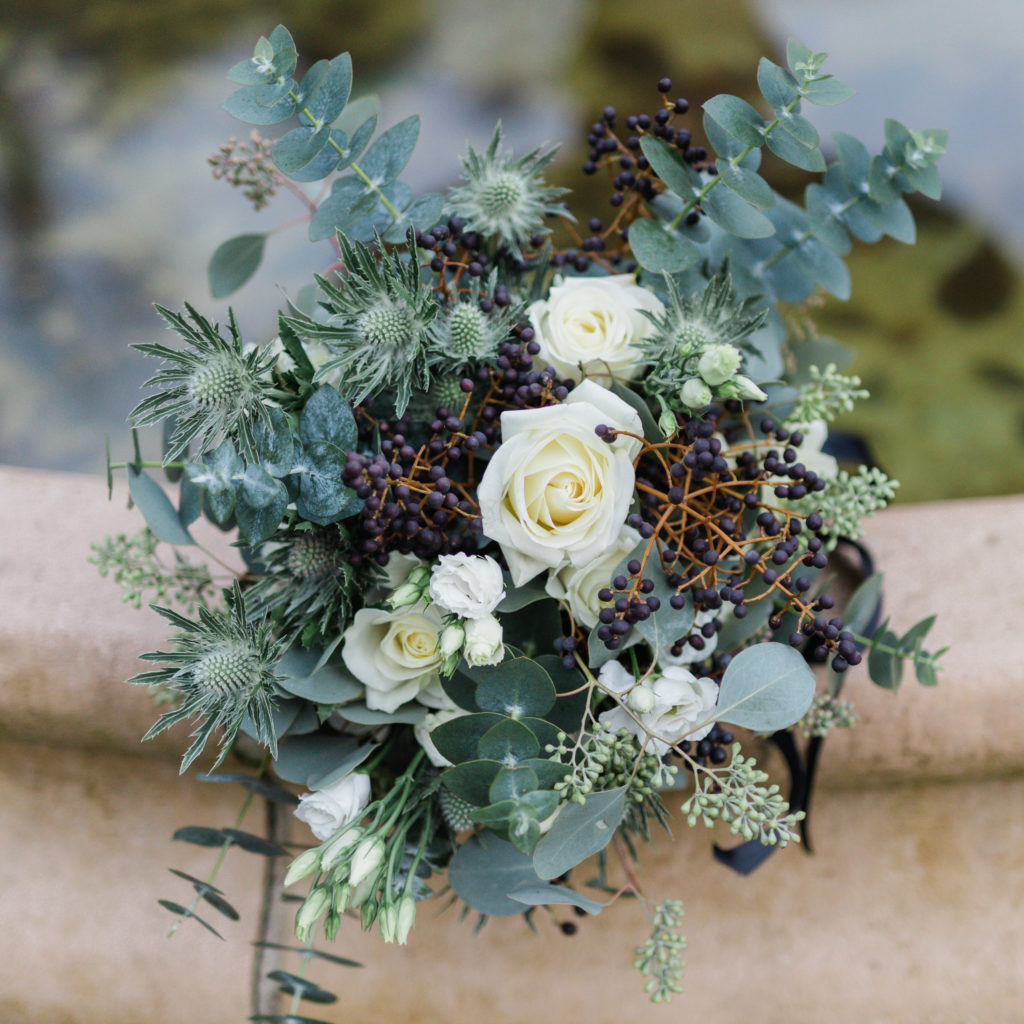 The Proposal
After nine short months of dating, Jeff booked a surprise trip to Paris. No one believes that I was surprised he proposed on the surprise trip to Paris, but I really didn't see it coming. But please hear my case. We had only been together for nine months. In the boarding queue on the way over, his case broke, and he emptied the entire contents on the floor of the airport. Not a man with anything to hide. At breakfast the morning he proposed, he gave me a big speech about not ruining the trip by expecting a proposal that it was so soon, and he really wanted to do it right by asking my dad, etc. He said, "Let's just say I think you'll have a really nice Christmas this year, " so I skipped into the Paris September sunshine, thinking I would be getting engaged at Christmas. He brought me down the oldest and most beautiful quiet side street in the middle of Paris and got down on one knee. With the most stunning ring from an antique jeweller, I've been following on Instagram since the dawn of man. He'd been sizing my finger off my other rings, and it fit perfectly! It was an easy yes.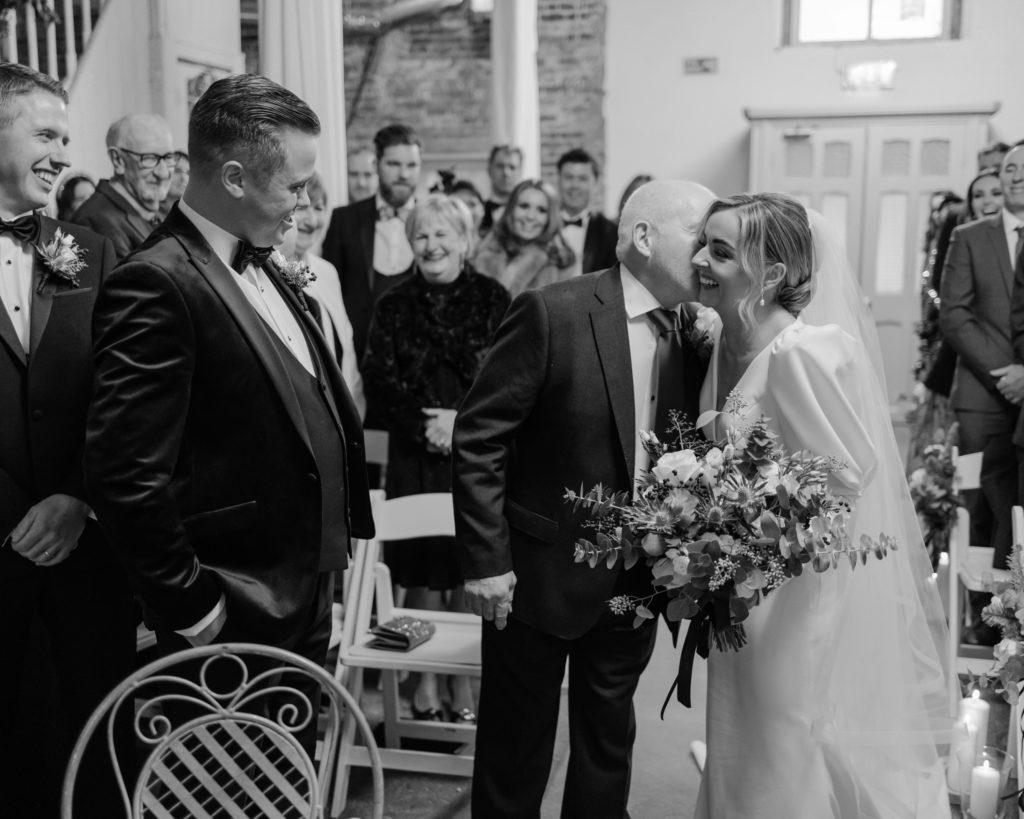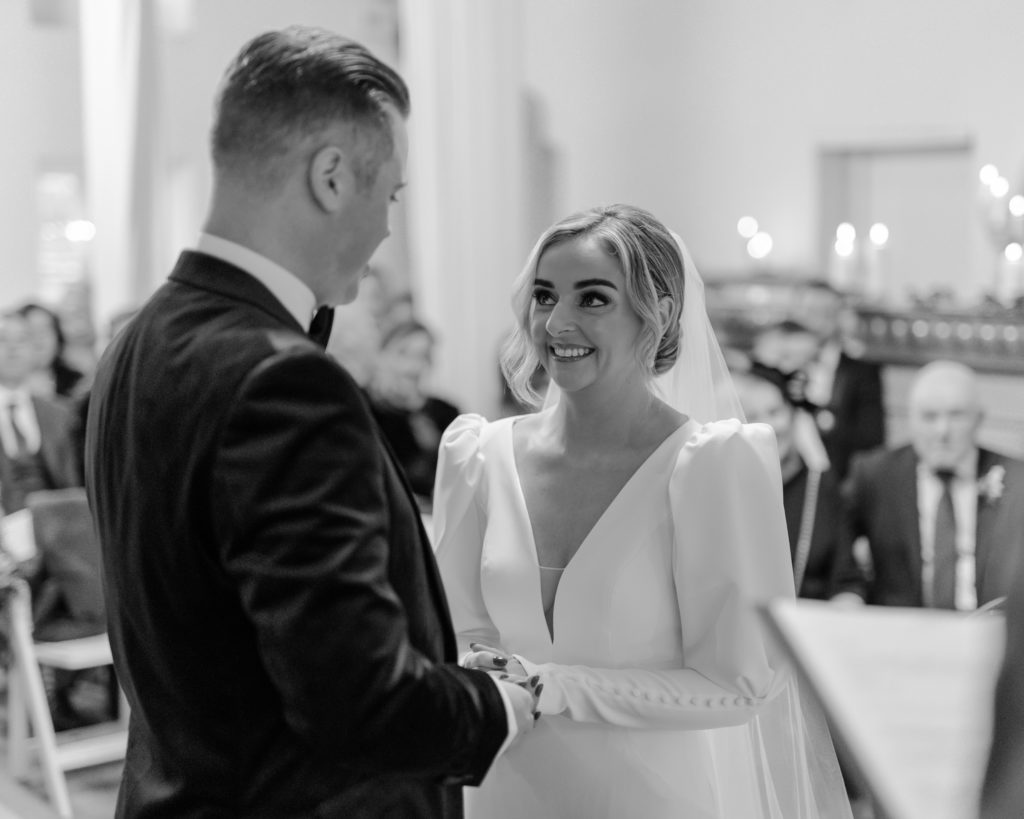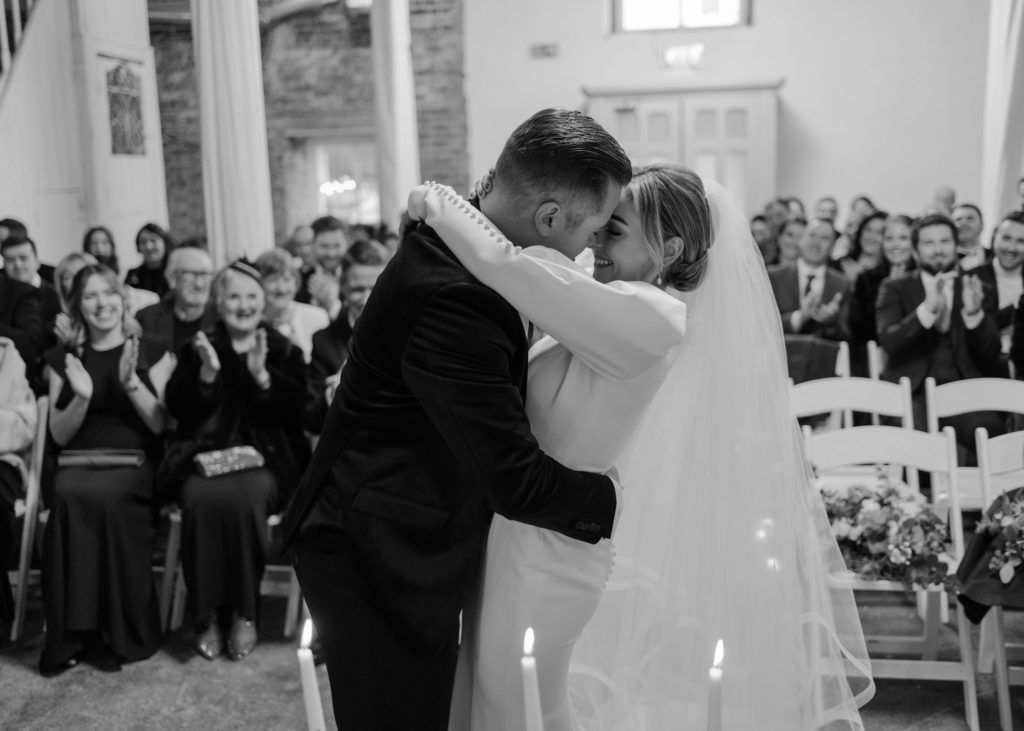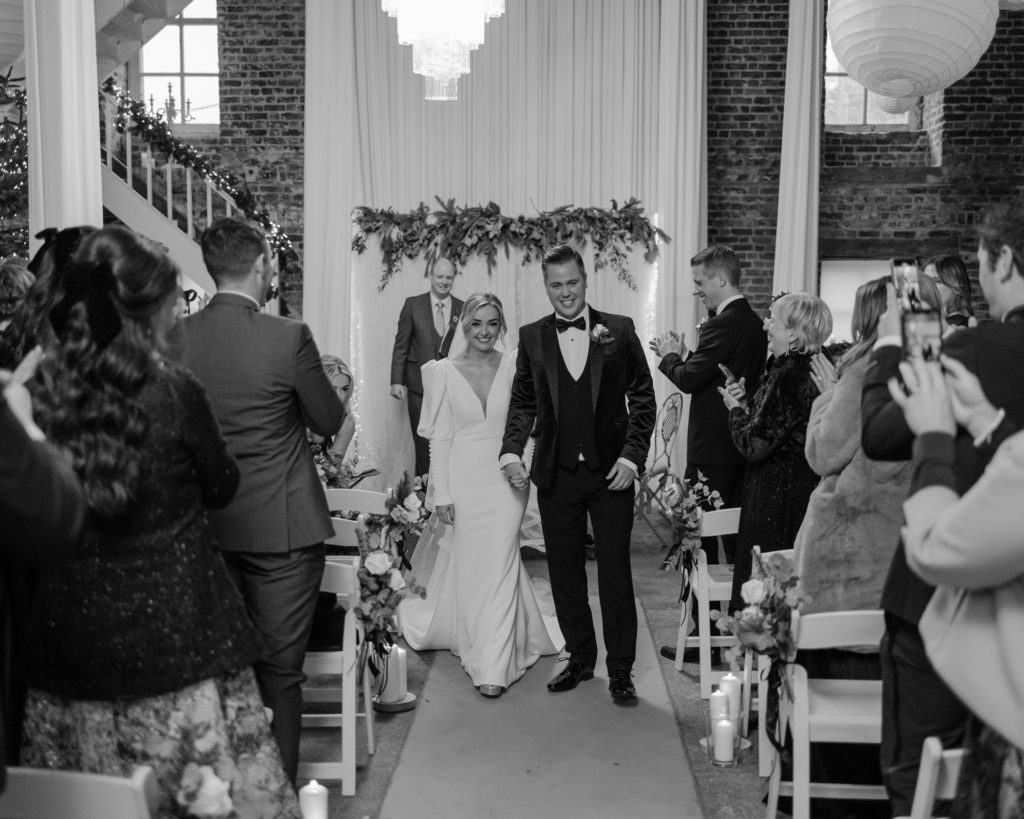 The Beauty
We got engaged in September and married in December, so I had a 12-week window for beauty prep! There is nothing like a tight deadline to eliminate procrastination.  I did Maeve Madden Queens Don't Quit workouts three times a week. I also did treatments and facials with the amazing Laura in Renew Clinic in Naas. I gave my hair stylist Lauren in Dylan Bradshaw heart failure with two sessions to get my highlights wedding ready! On the day I had Nicola Weldon on Makeup and Aisling Byrne on hair, both were angels. I was so happy with the final look. My wedding scent was Jo Malone Poppy & Barely. Jeff had got me my favourite perfume for Christmas 12 months before in case I hadn't come through on our agreement not to get each other Christmas presents. I hadn't got him anything, so he squirrelled it away and gave it to me the day I said I was going shopping for last-minute wedding bits like perfume.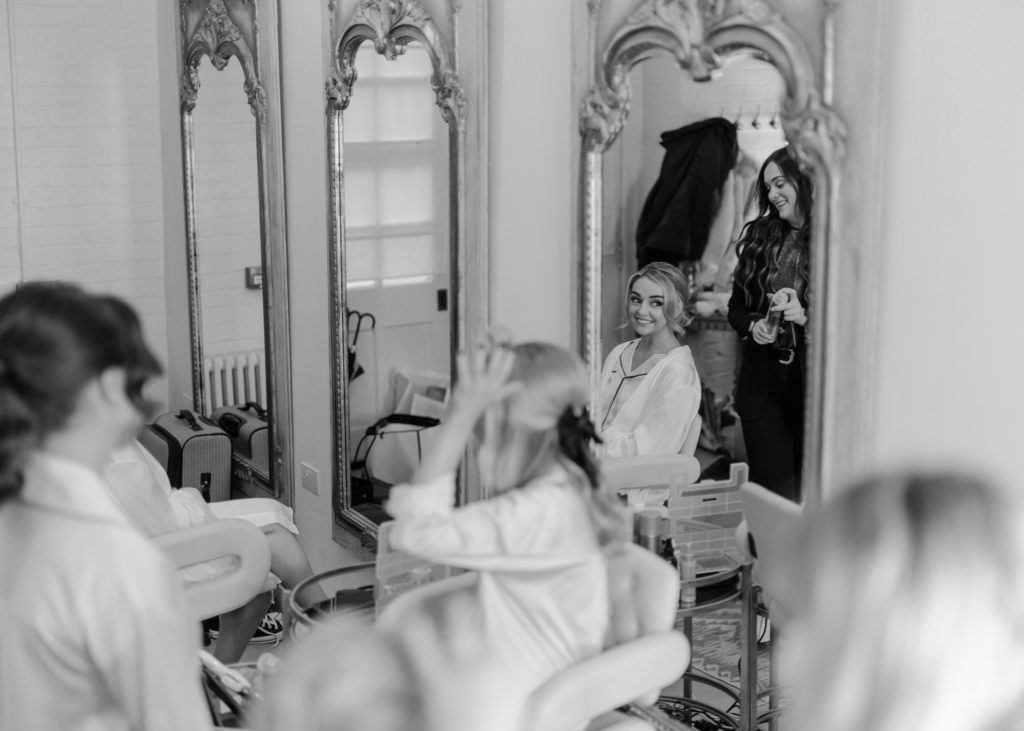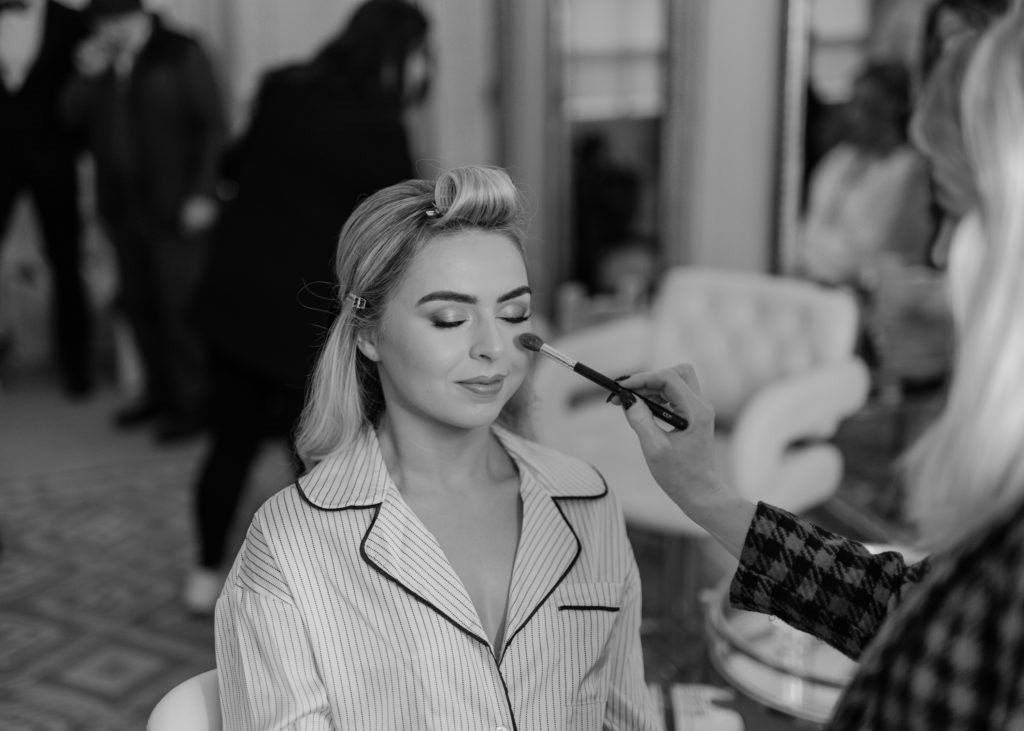 The Dress
I went to Truly Bridal in Naas, and it was the third dress I tried on. I was buying off the rack because of our tight timings. I knew the Pronovias Turner was it, but their only size was a little bit big, so it would need some alterations. But if ever there was a sign that this was actually the one, the shop assistant said, "It's your lucky day! A brand new one of that exact dress in a smaller size was delivered to us in error last week, we were going to send it back"!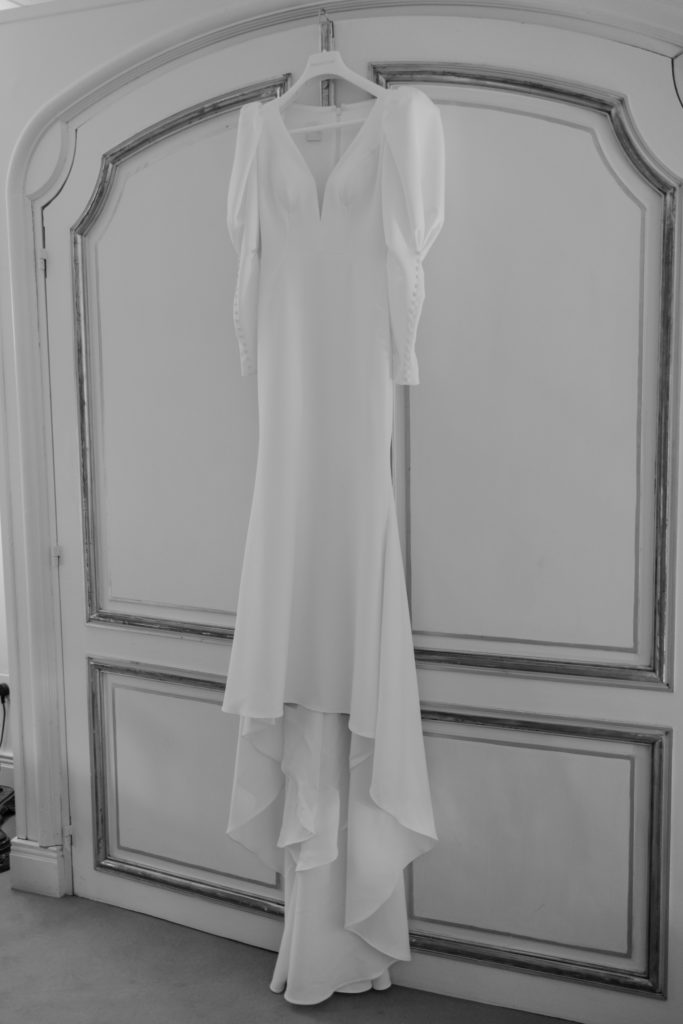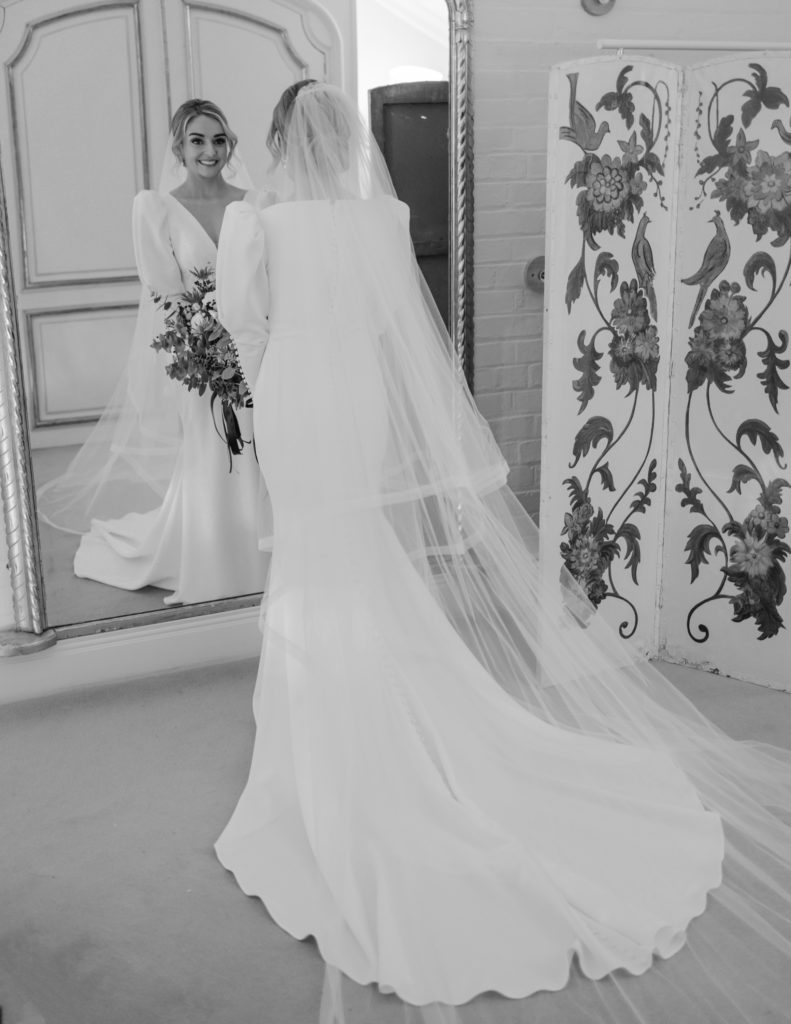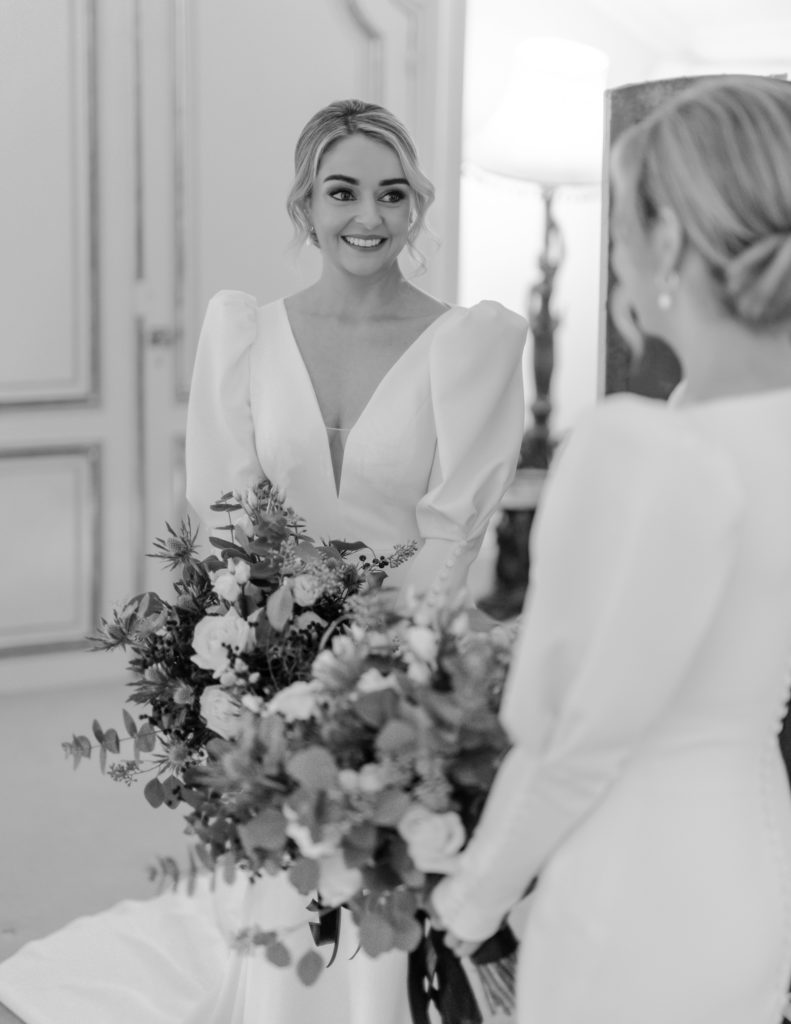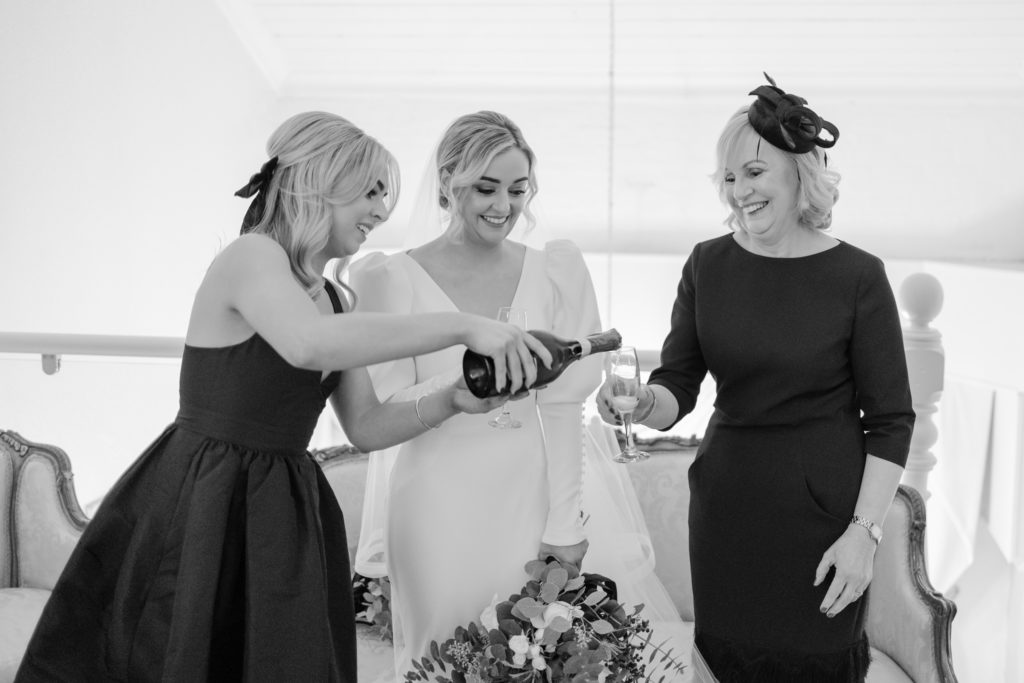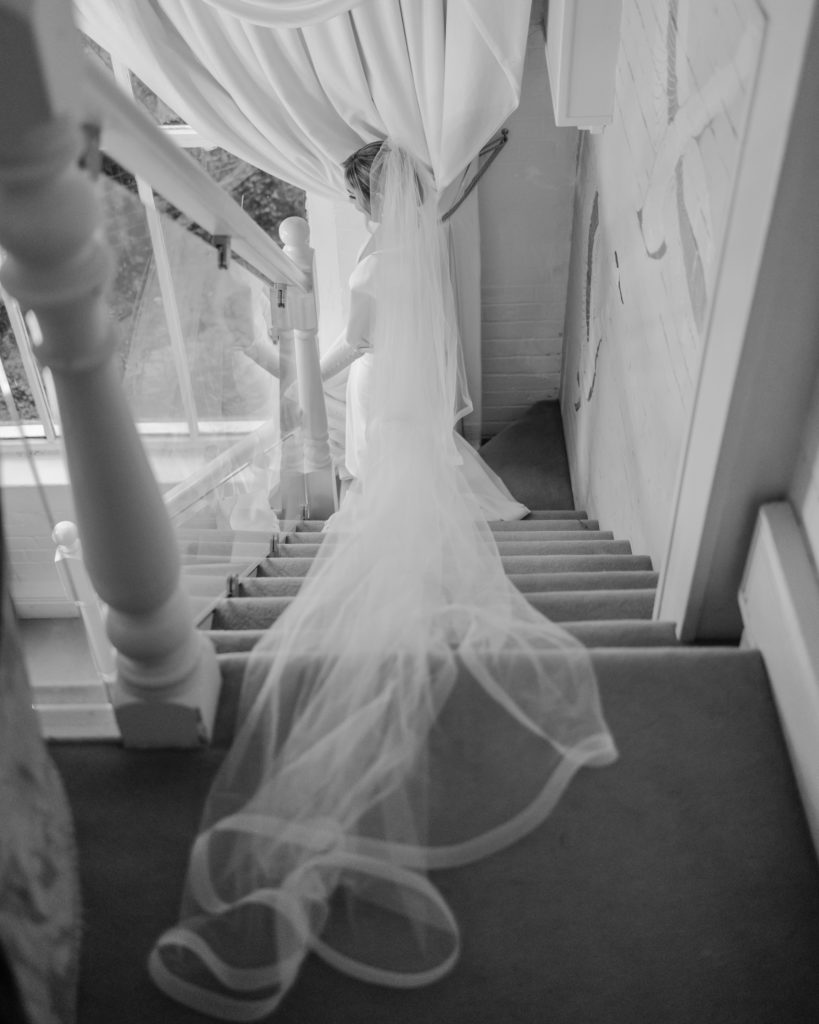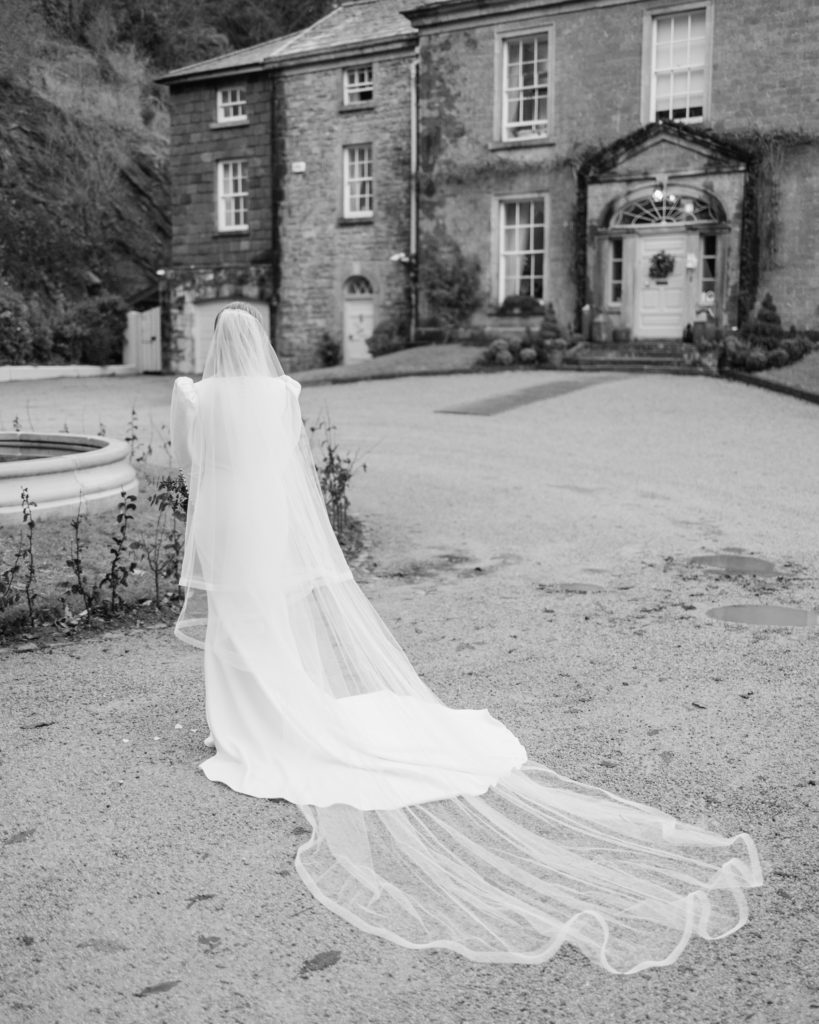 The Groom
Jeff spotted the crushed velvet navy suit on a mannequin in Richie Whelan's Menswear in Naas. I wasn't initially keen, but when he tried it on, he was like a beaming James Bond and if you can't wear navy crushed velvet to your own wedding on New Year's Eve, when can you?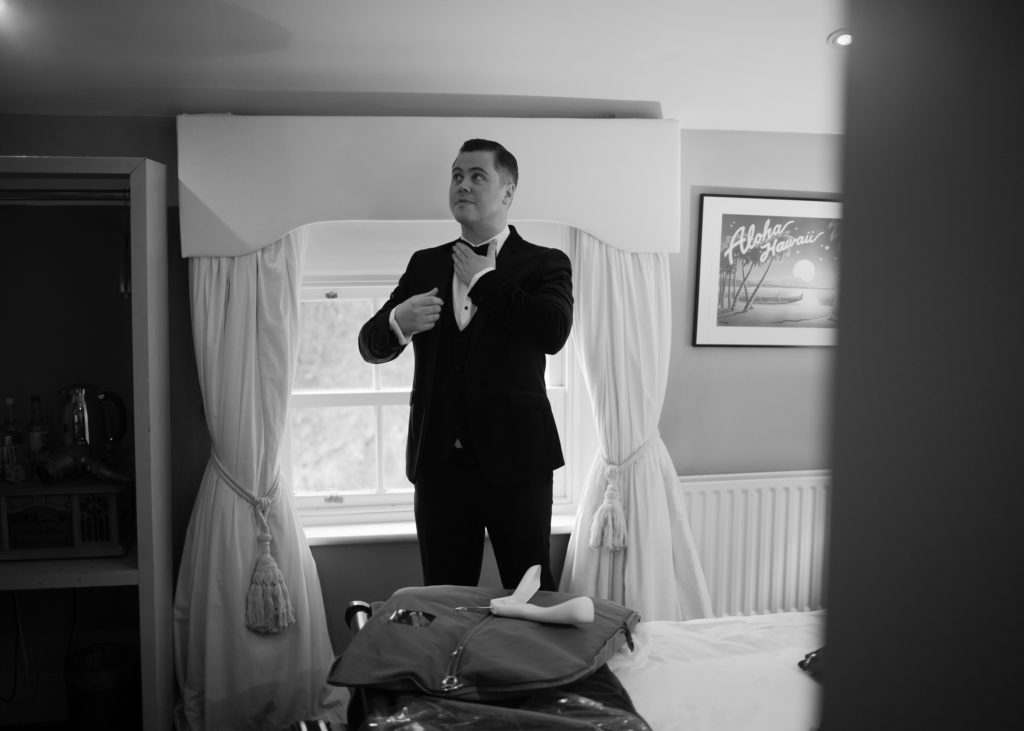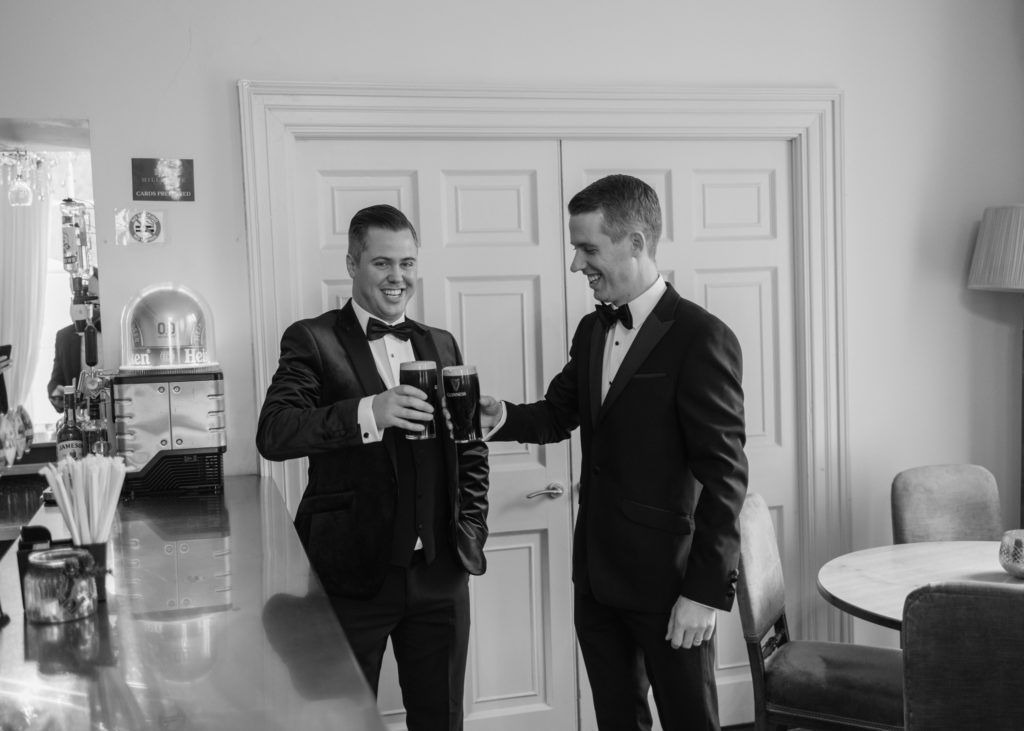 The Bridesmaids
I only had one bridesmaid, my sister Amy. She is a fashion buyer, so I gave her full autonomy to pick whatever she liked as long as it was black, as I felt it would be glam for New Year's Eve.  She tried on, ordered and returned far more dresses than I did. She finally settled on an untraditional black COS mini dress and styled it with elegant black pointy-toe heels from Zara and a 60s-inspired half-up do with a statement black bow.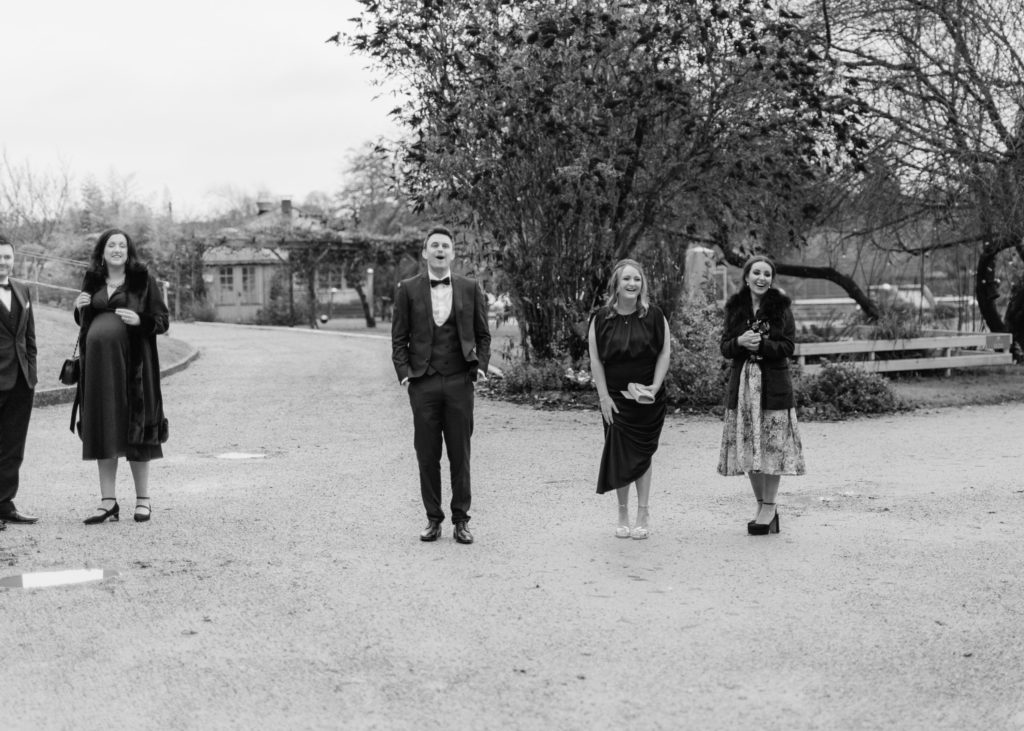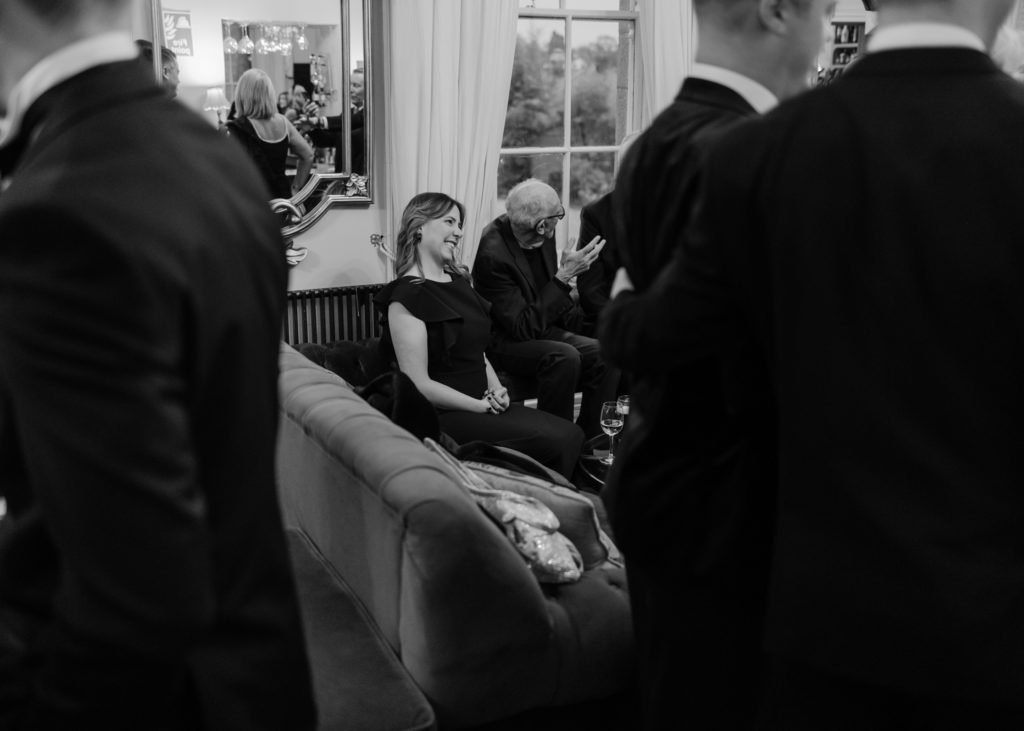 The Venue
I think we might be in the minority on this one, but we picked The Millhouse and paid the deposit for it without ever visiting it. We went by the pictures, the lovely people, reviews of friends who'd been there and most importantly, that they had availability in the next 12 weeks and on New Year's Eve of all nights. We thought it was another sign from the gods when such a beautiful venue had a cancellation on the most coveted night of the year.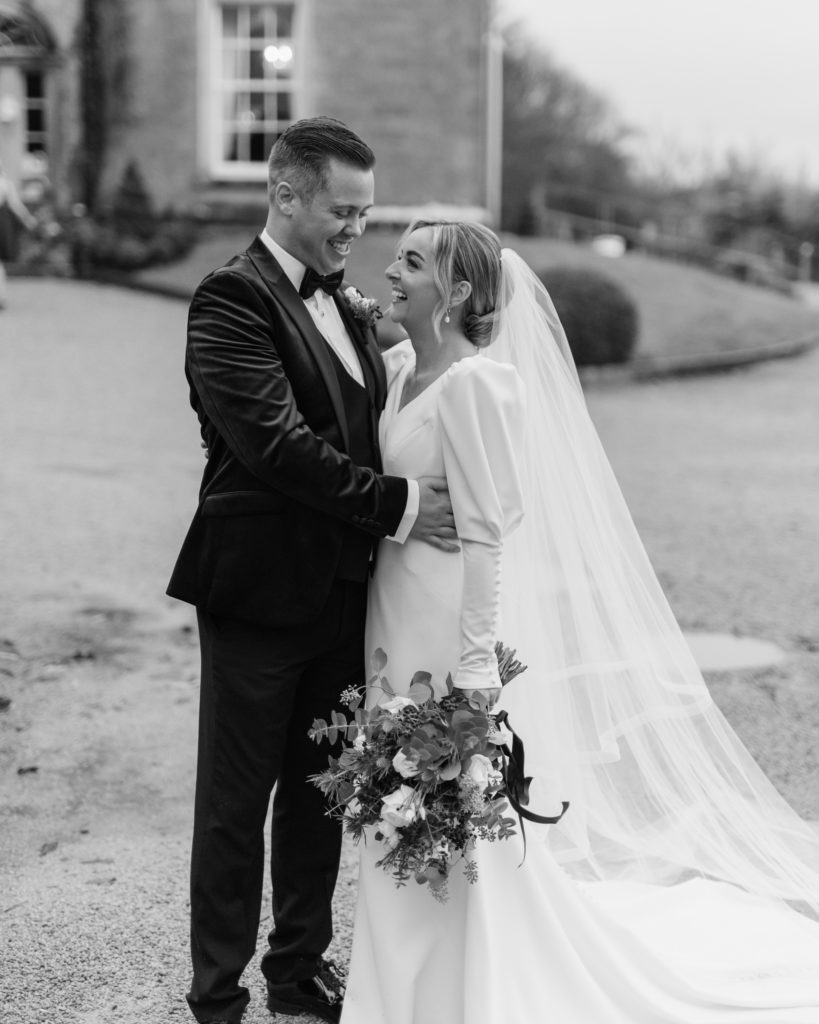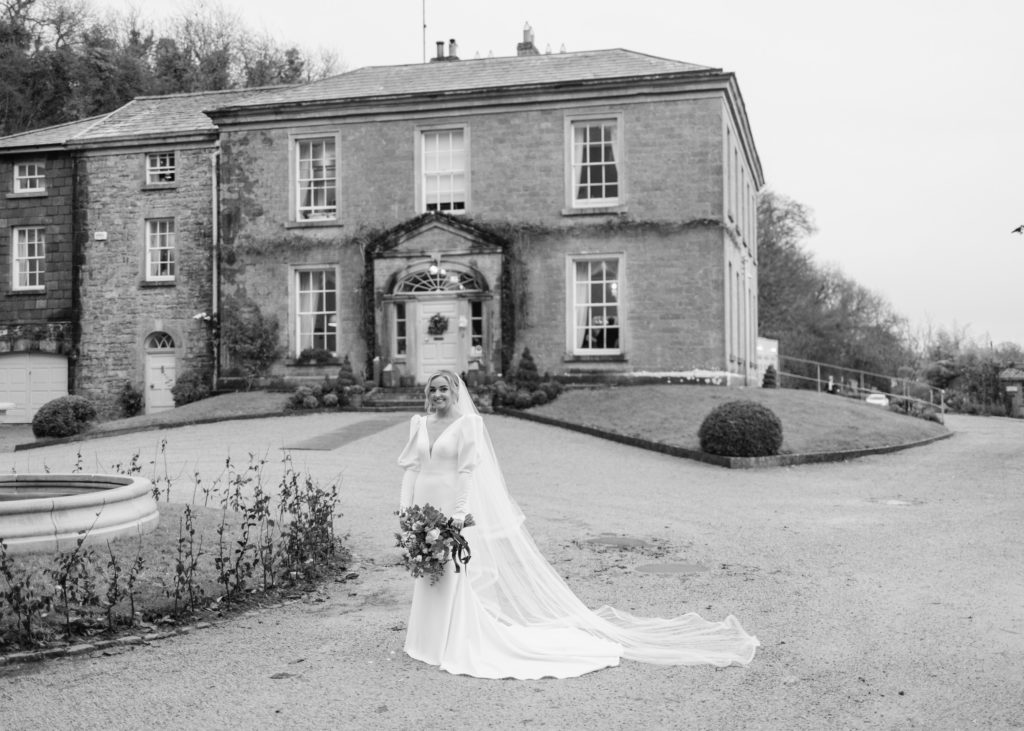 The Entertainment
We had stunning classical music from Castle String Quartet for our ceremony and reception. They played everything from Elvis Can't Help Falling in Love to Succession Theme song to Gangsters Paradise. As our wedding was small, we didn't think we needed a band, and DJ Aidan kept the party going from dinner to midnight countdown to the small hours.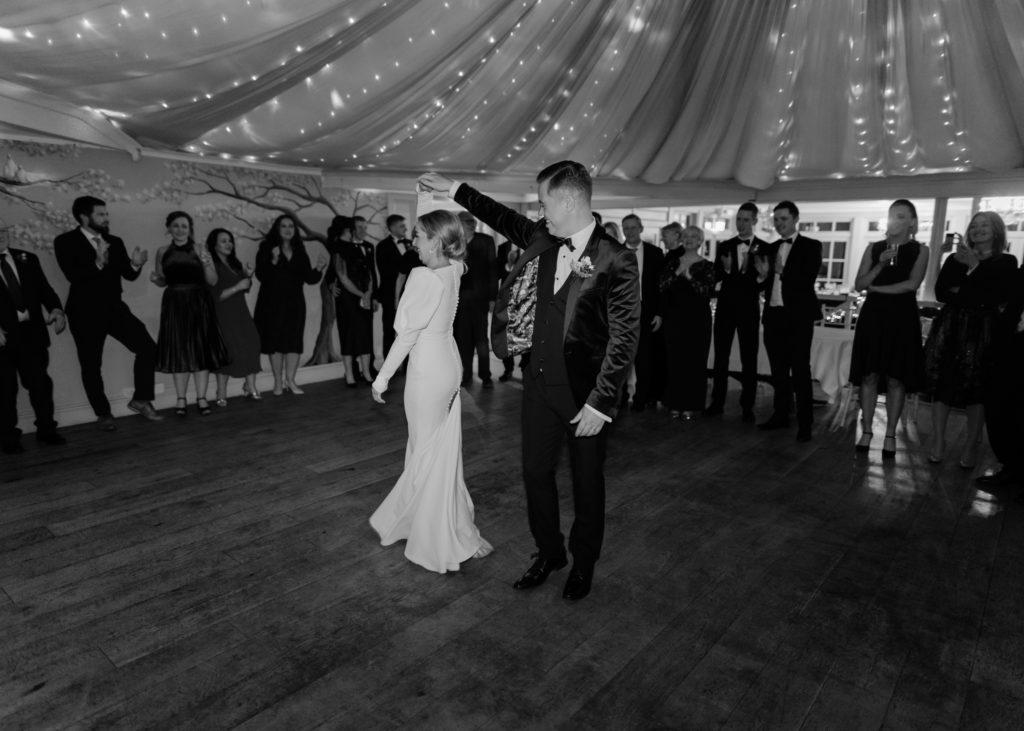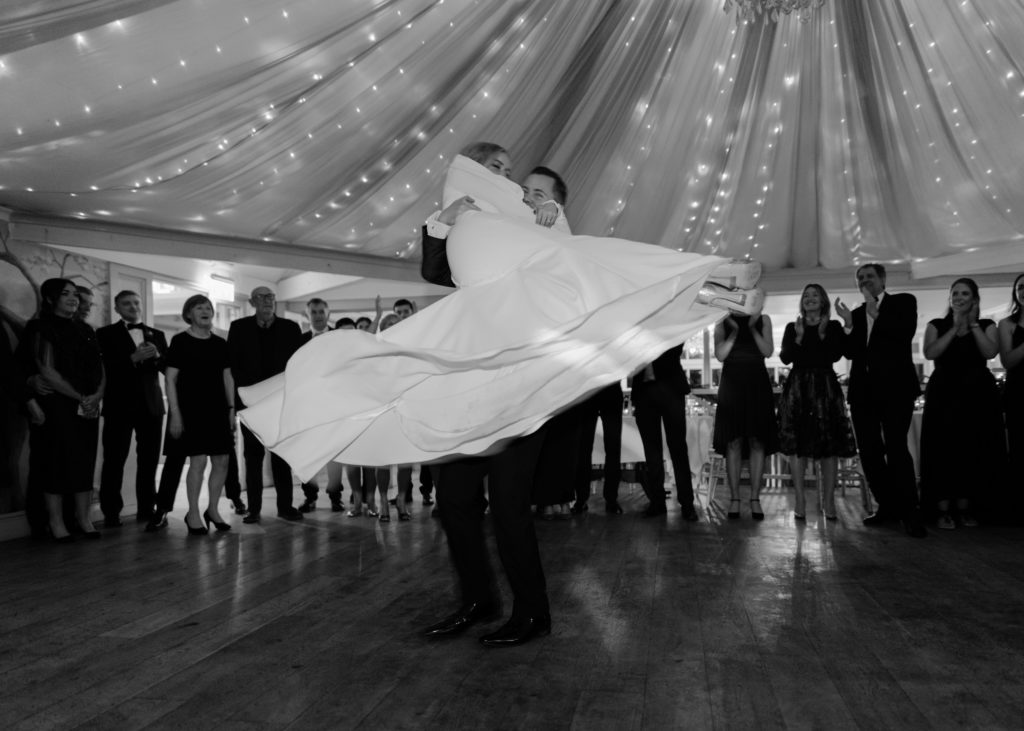 The Best Decision
To do it in a short window of time – no time for over thinking, stressing or procrastinating, we went with whatever was available and got very lucky with a few key suppliers having cancellations like venue, hair and makeup. And bringing wet wipes!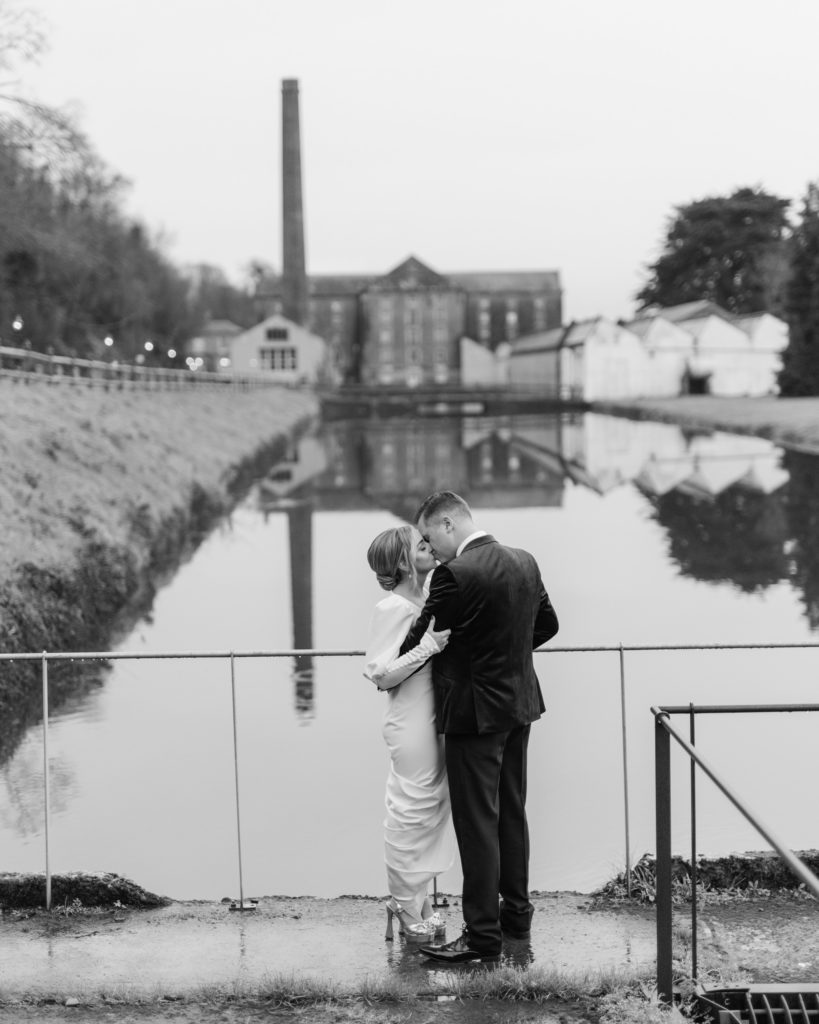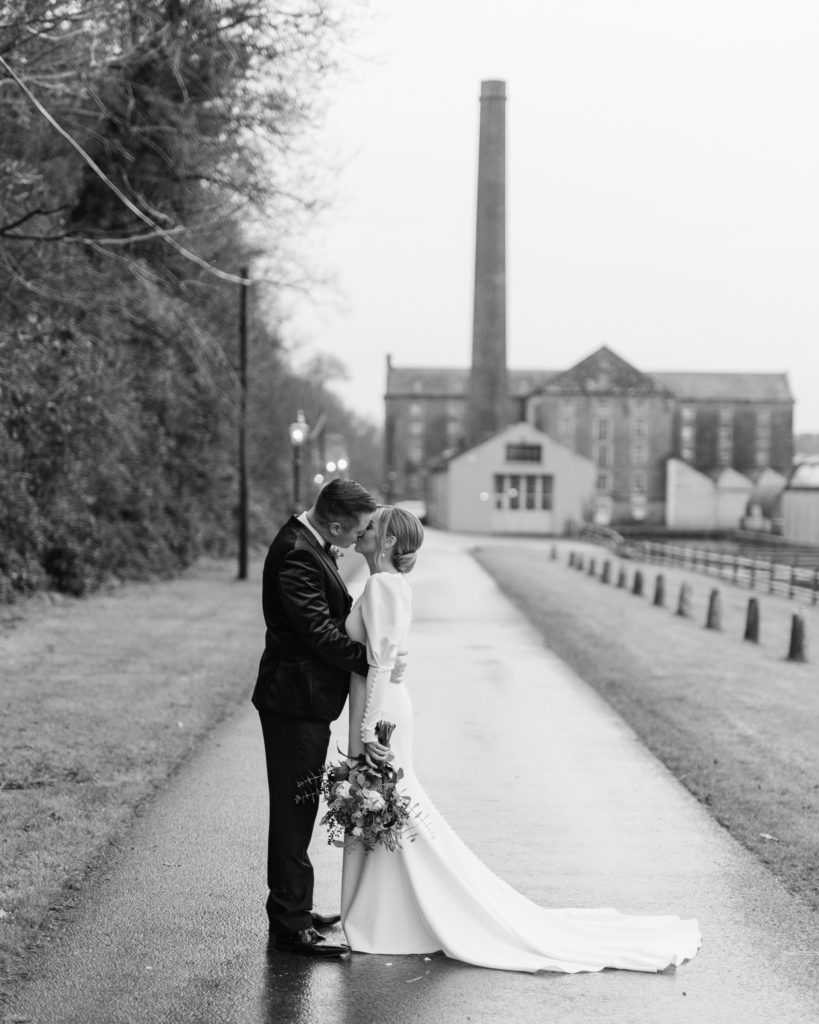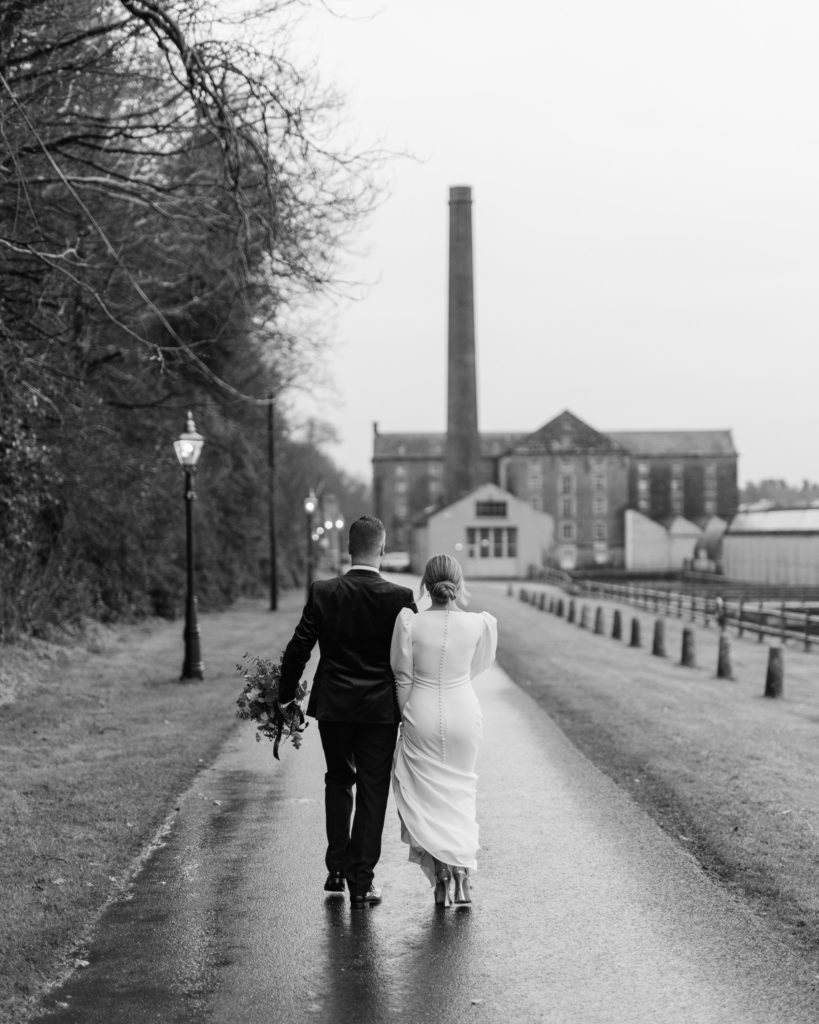 The Worst Decision
Inviting our dogs – it was a wet day and they jumped up on the dress. All was salvaged with a trusty wet wipe. I regret not getting a photo of the dress like that because it was funny in hindsight but in the moment it was a bit stressful! Photos of the dogs were very cute and totally worth it so I don't really regret it.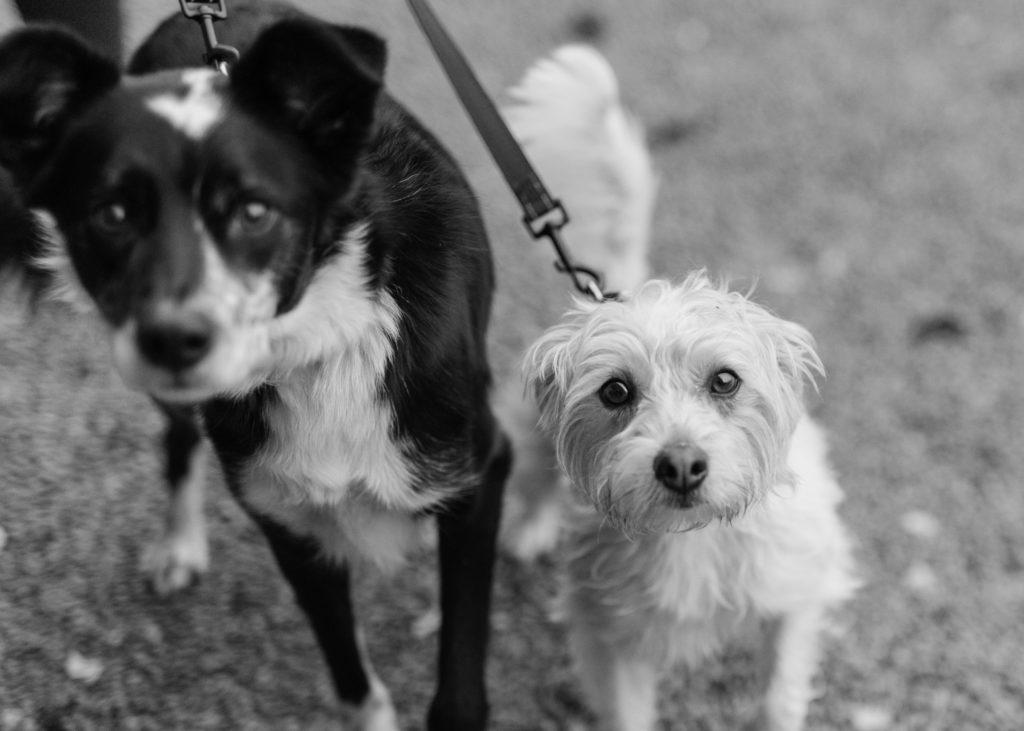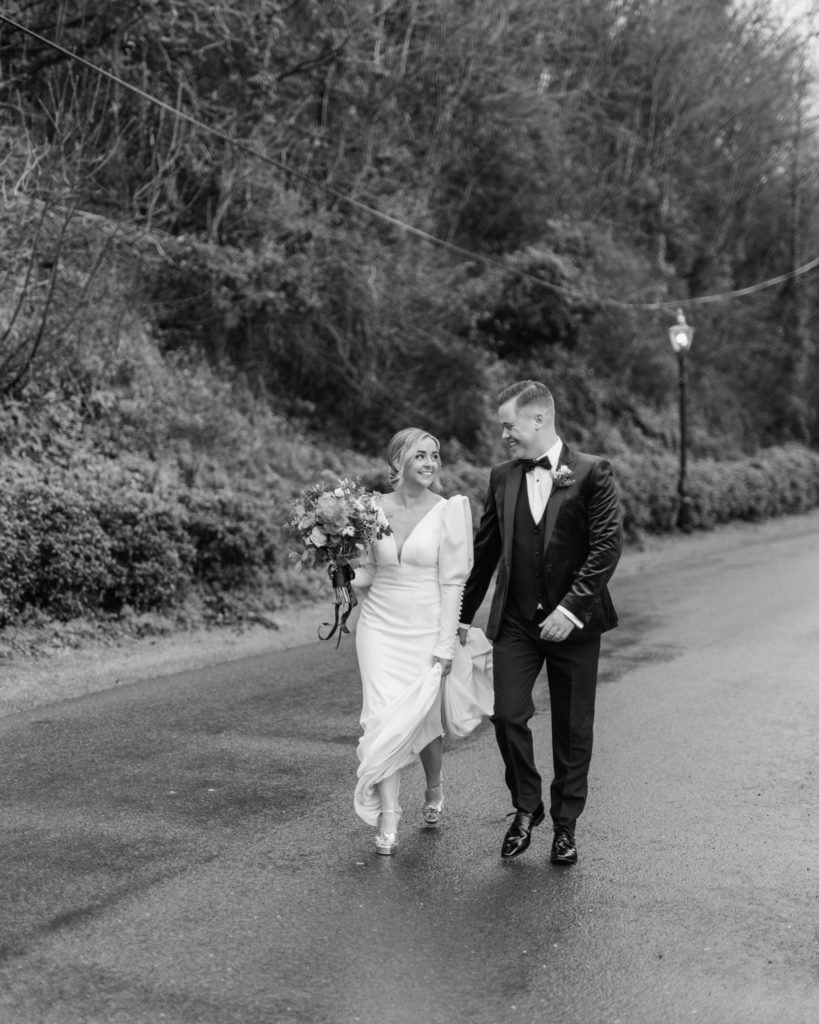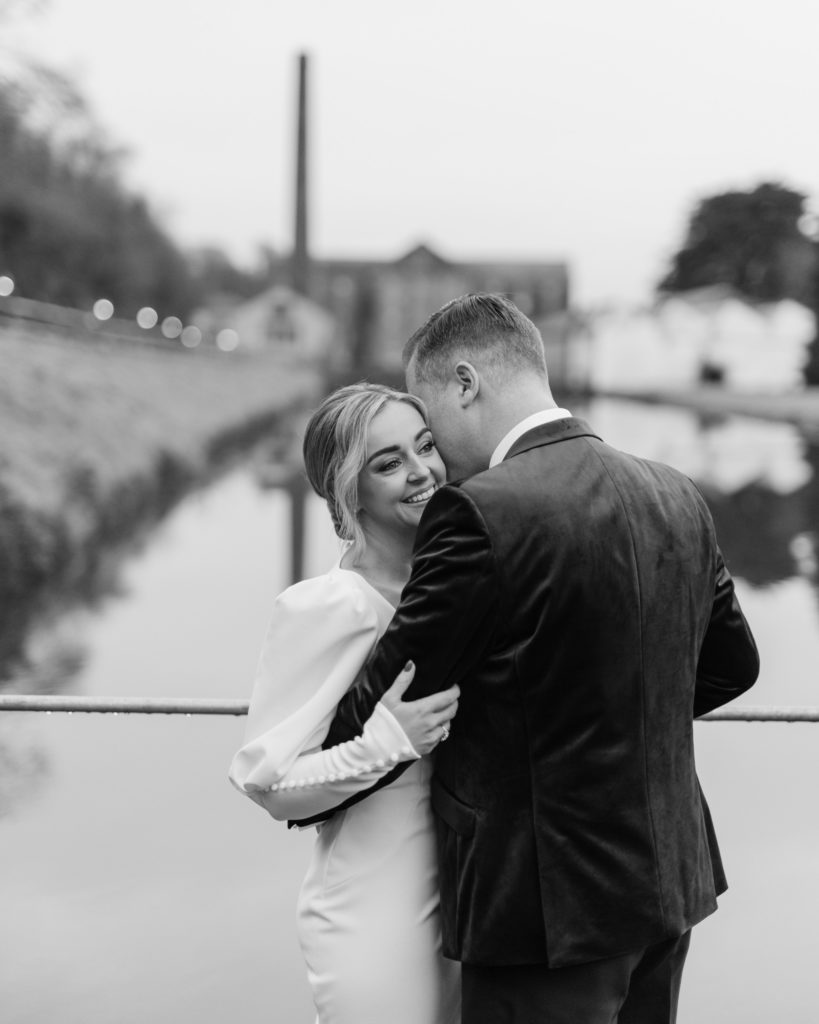 - Gráinne