Project lead with Women's Aid, Mary Hayes married graphic designer for TV and film, Alessia Fusco in an intimate, late Summer wedding at The Stables in Ballymahon.
Photographer: Kyrstin Healy
The Meeting
Mary: We met online and matched on two dating apps. It's still unsettled who messaged whom first (apparently, I ghosted Alessia for a while, whoops!), but once we got chatting, it was non-stop laughs. I knew I HAD to meet this girl; there was just something about her that put me at ease straight away. She made me laugh, and we had so many similar interests and values. I asked her out, and we went to Dublin Zoo for our first date, which, in true lesbian fashion, lasted all day and ended in The George for a dance. From there, we were inseparable; we knew we had found a best friend and support system in each other. We have been through so much together as a couple and faced losses and challenges, but we are truly each other's biggest supporters and cheerleaders.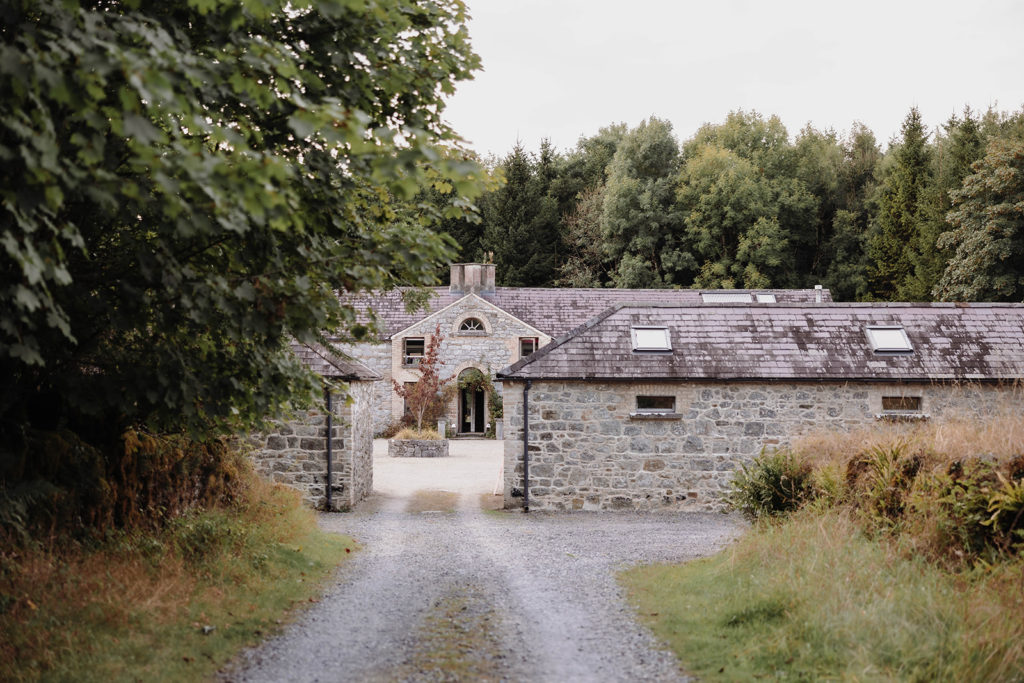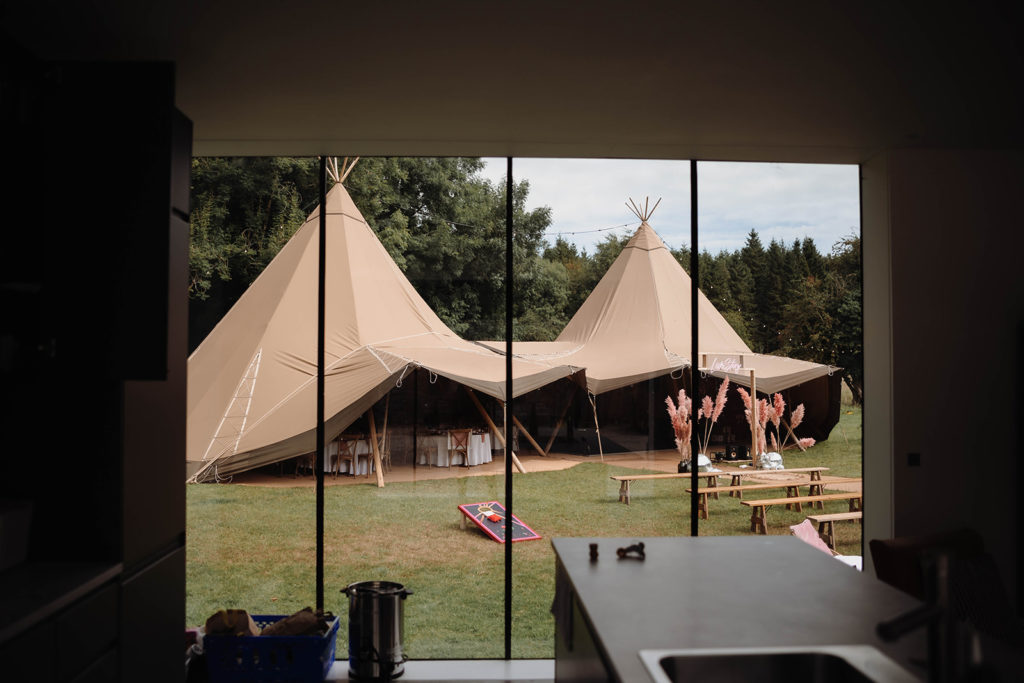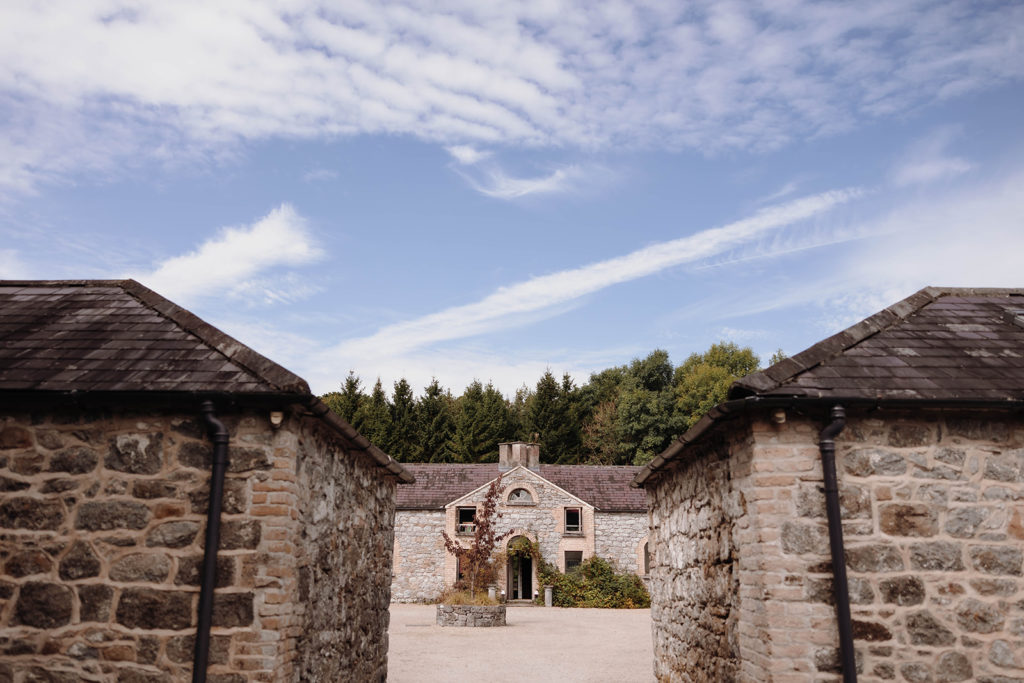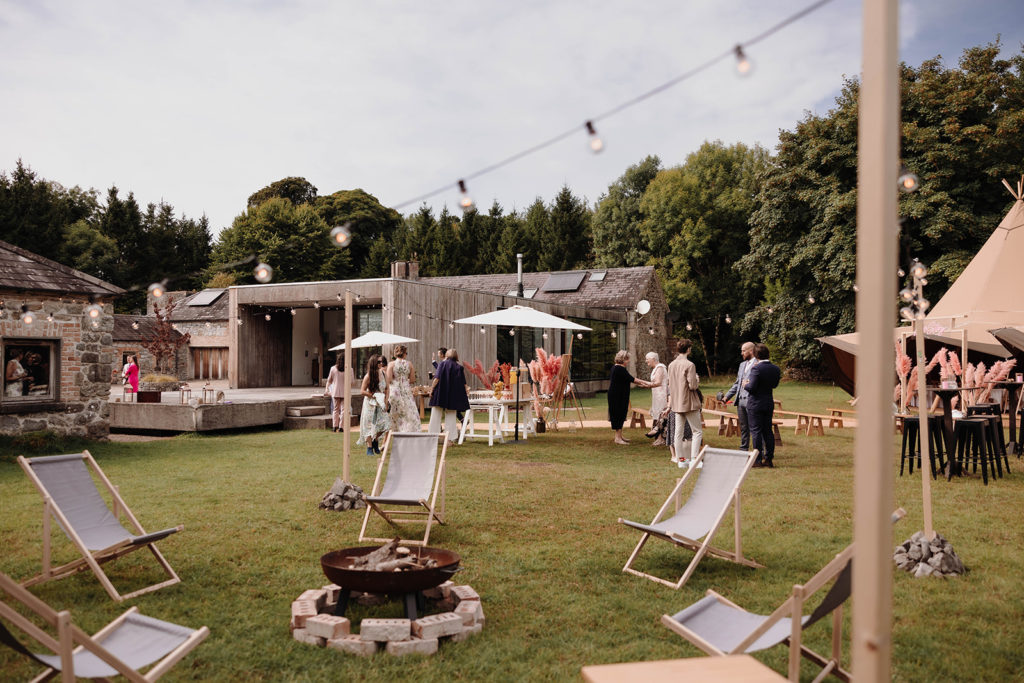 The Proposal
Alessia: Being two women, there's always the possibility that either of you could propose. Little did I know that Mary was actually looking at rings for me, but I beat her to the chase! Family is super important to Mary, and she always said that she wanted her family to be there when she got engaged so that we could celebrate all together. Her family had planned a big jamboree with extended family at her parent's house in Tipperary. None of her family knew I was planning to propose except her brother Tom and her aunt Mary, who held the ring for me. At the Jamboree, we were all camping outside under a big barn. It lashed rain all weekend, and we were drenched and covered in mud, but everyone was so excited to be together again after so long. I hadn't planned a specific time to propose; I just thought I would feel it when the time was right. So we were all playing a game of corn-in-the-hole, and it was getting very competitive and heated. It was the final game, and for whoever was taking their shot, the eyes of all 20 of Mary's extended family were on them. So I stepped up to take my turn, gave a wink to Tom, went for another swing, swung around, and dropped to one knee. Her whole family erupted with cheers. We popped champagne and danced in the rain. It was utterly unforgettable.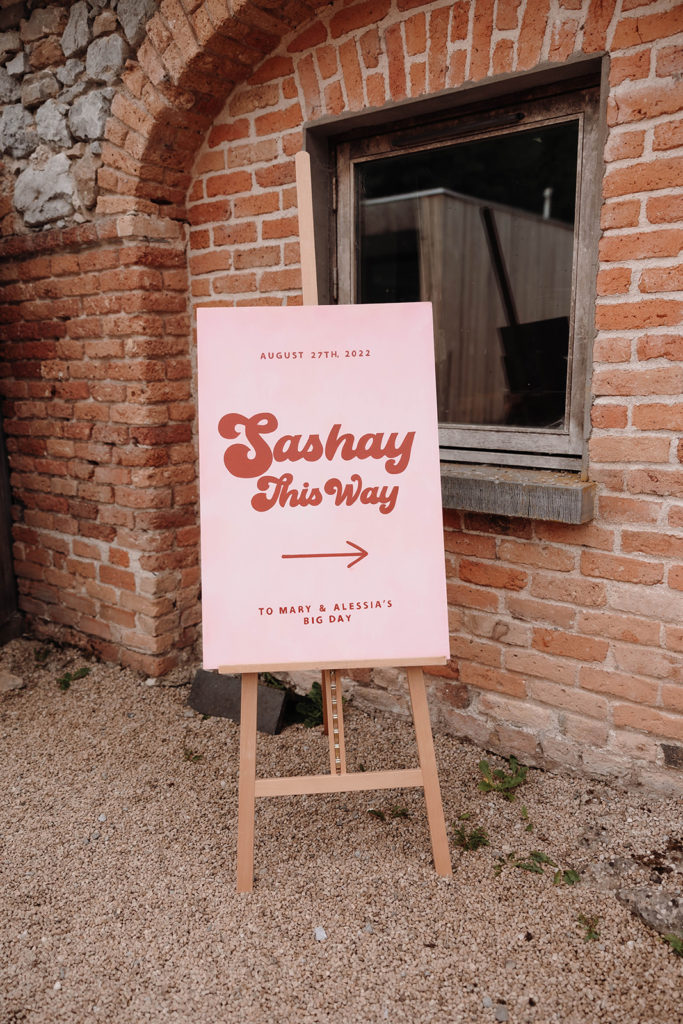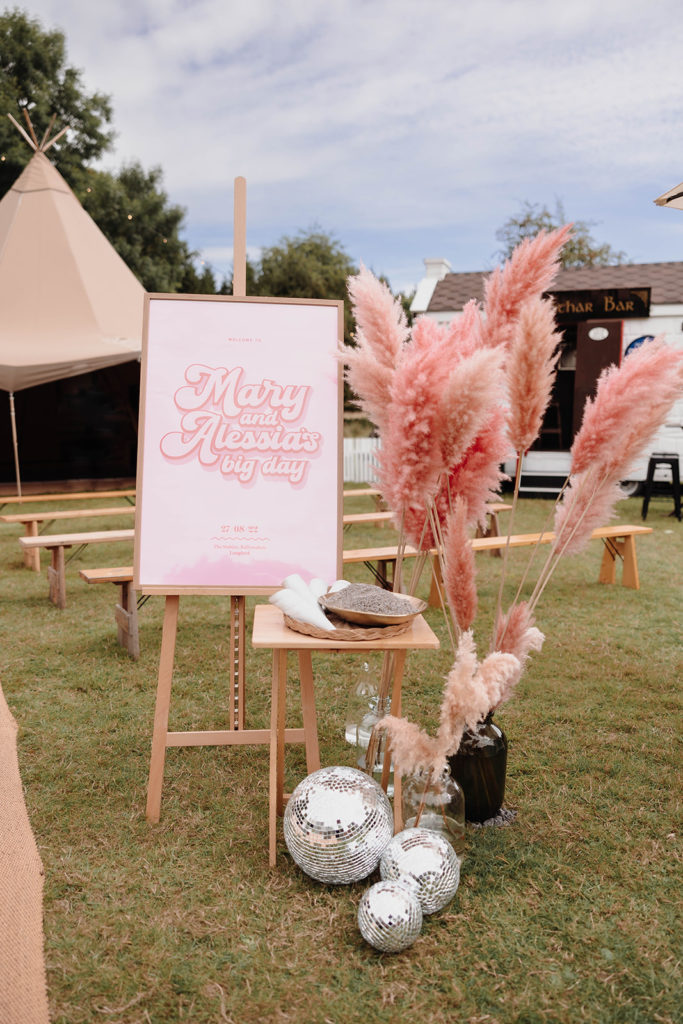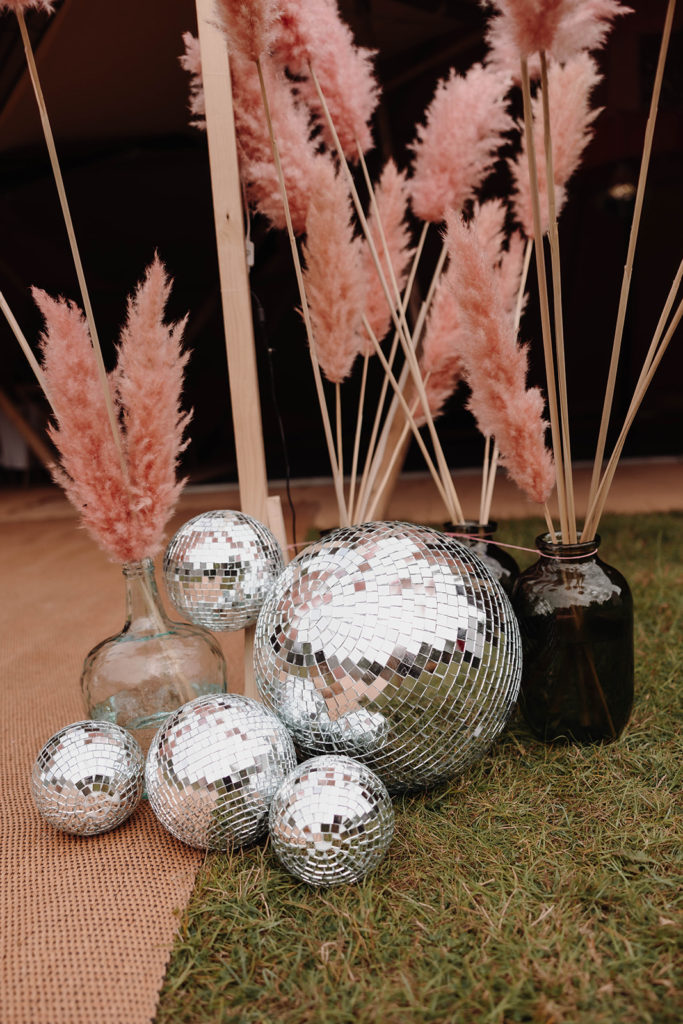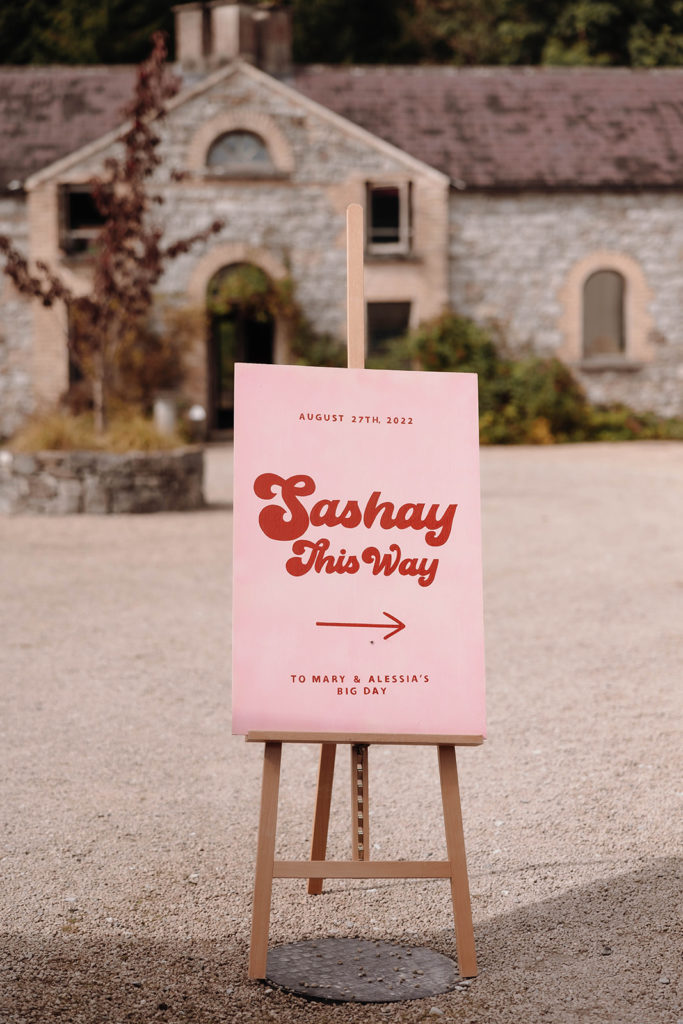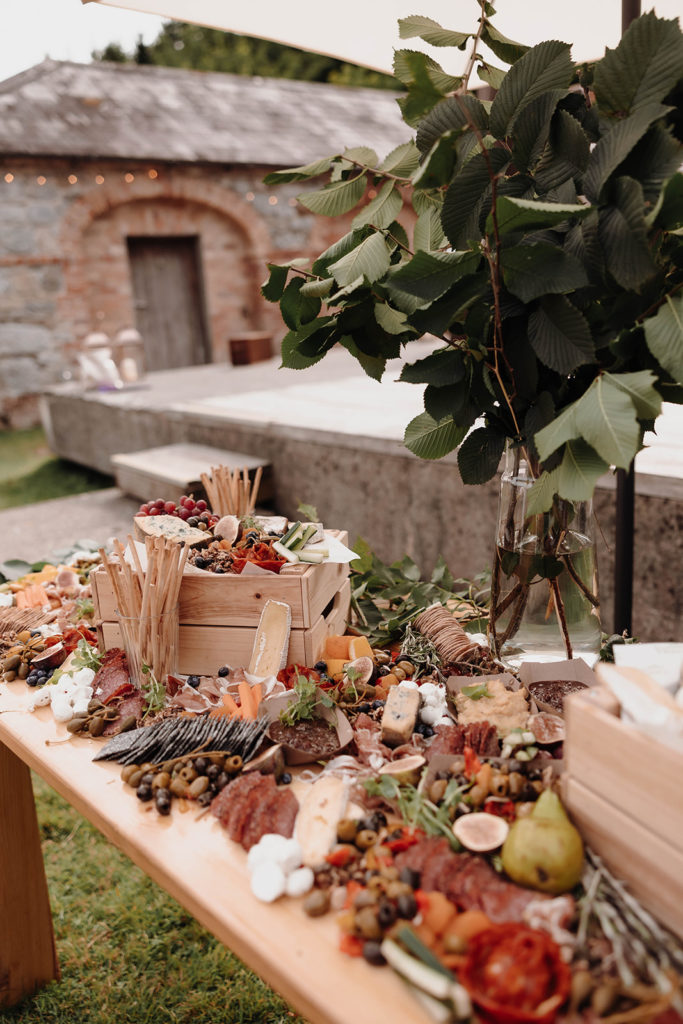 The Beauty
Mary: We both wanted a very natural, dewy look. I am big into skincare and have us both on a carefully thought-out skincare routine, so I wanted our skin to shine through. I found Julie Martin on Instagram and fell in love with her style. Her skills really celebrate skin in all its glory, and she made us both feel more beautiful than we've ever felt. We had many people for make-up, and she found a second artist with ease and helped us feel settled on the day. I used to wear a really simple Zara perfume when we first started dating, and it always transports Alessia back to that time, so I wore that on the day. Alessia wore her signature D&G no3. 
Ella Rose Bridal did our hair, and I felt like a mermaid. She did the most beautiful job and was such a ray of sunshine on the morning of the wedding.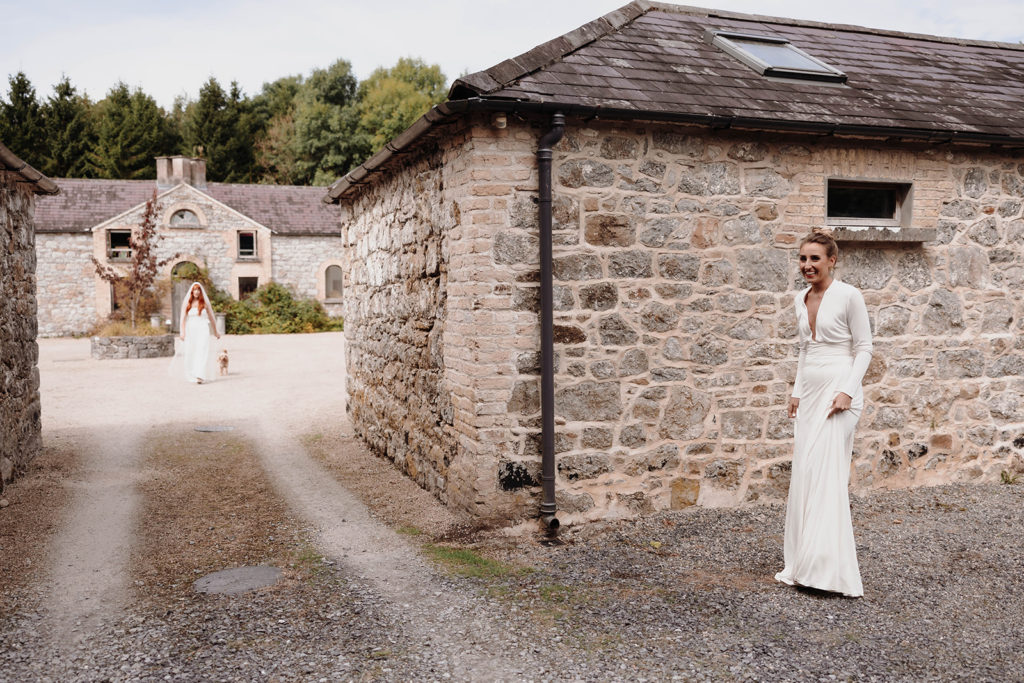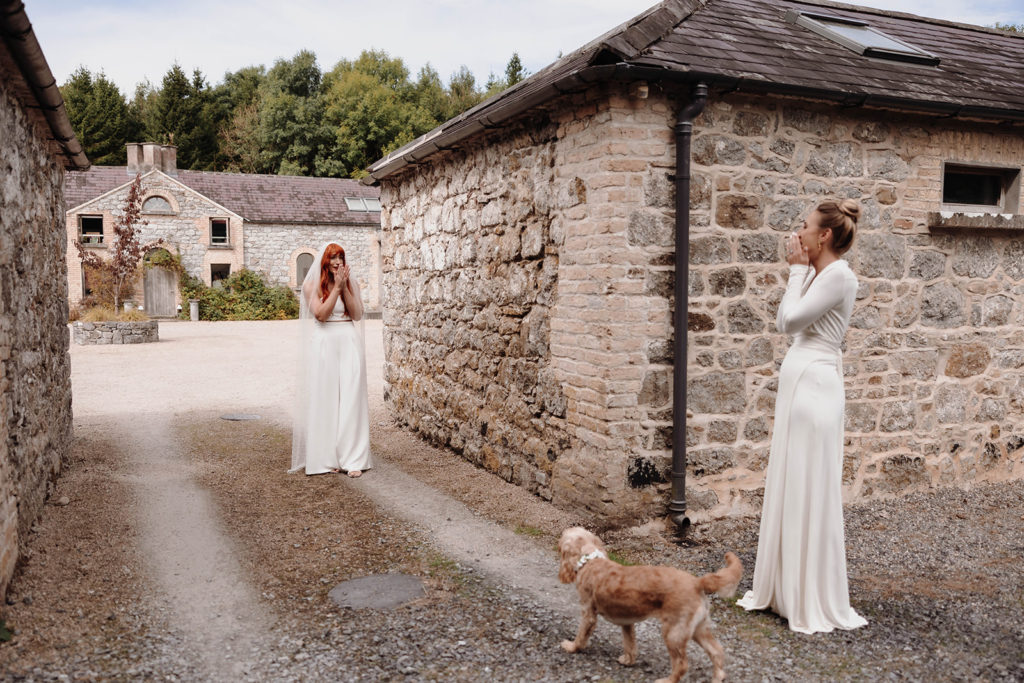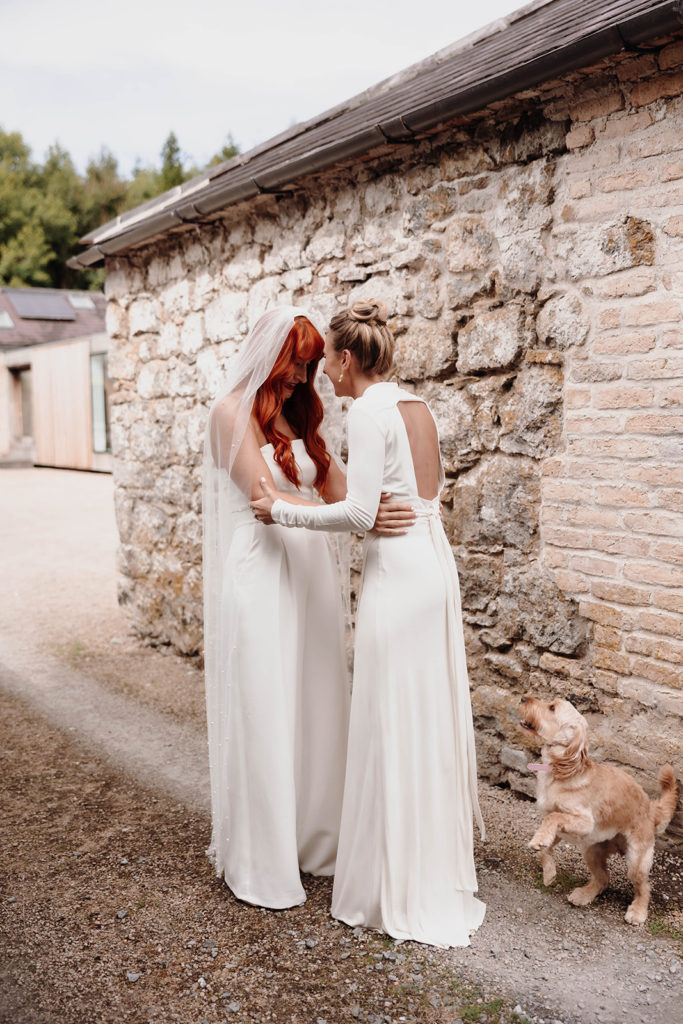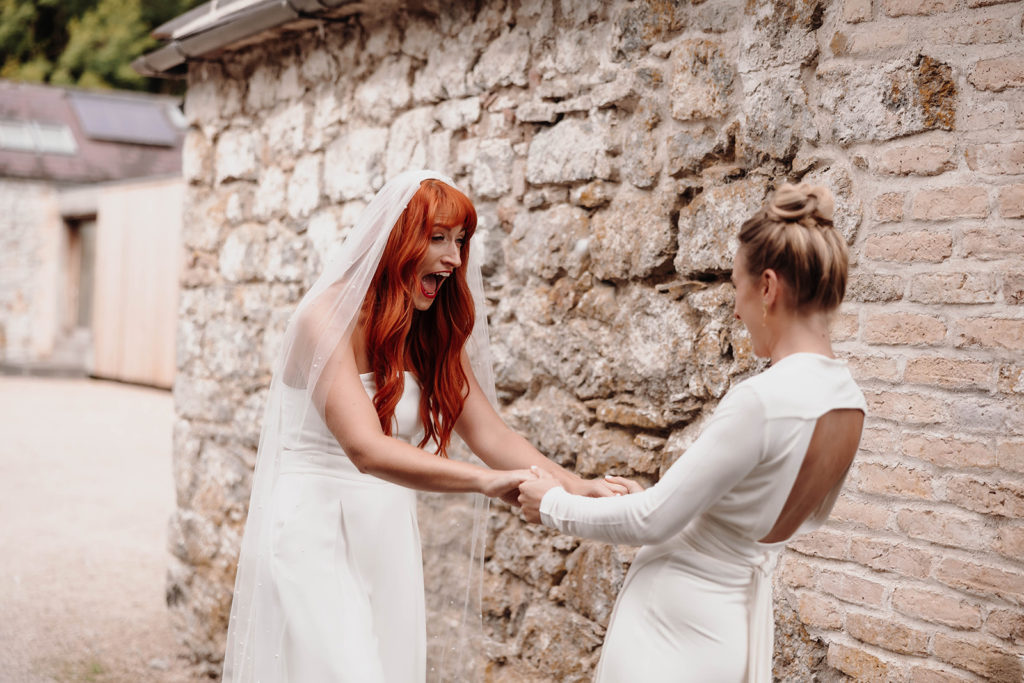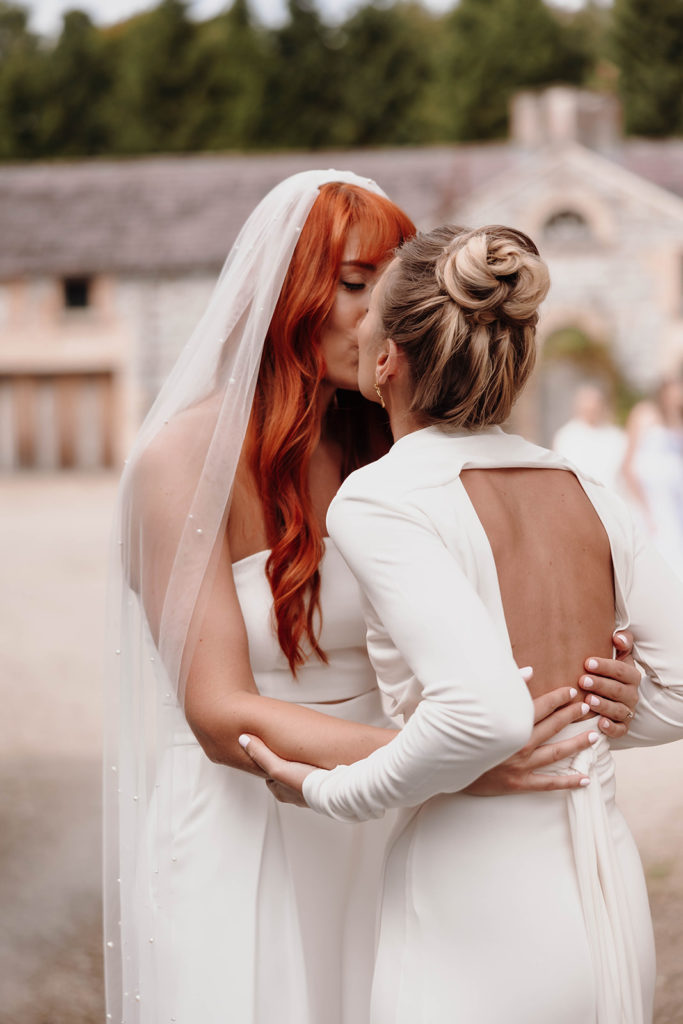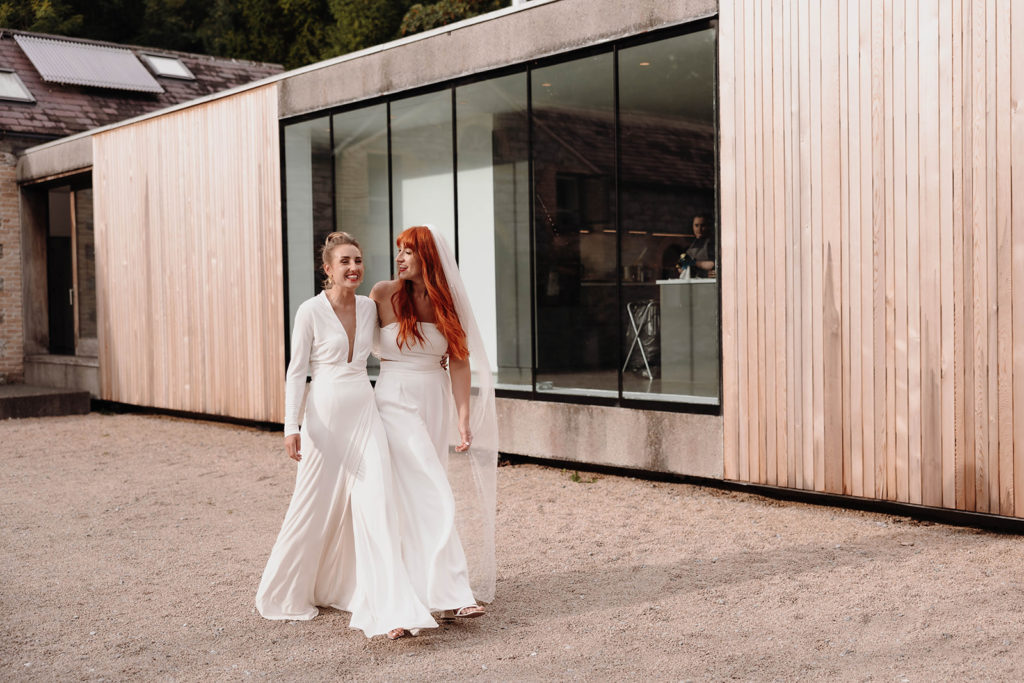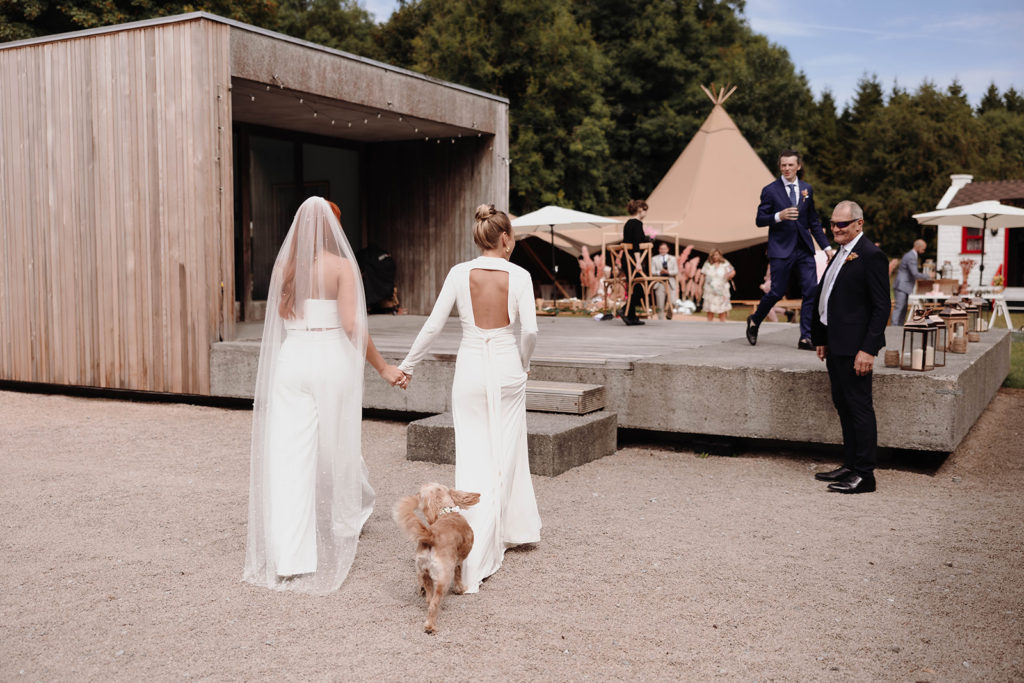 The Dresses
Mary: I tried about three dress shops and found some beautiful dresses but never felt 100% myself. I wanted something that I could move and dance in and didn't want something super feminine. I felt like a rockstar when I found my trousers in Alice May Bridal in Foxrock. They were straight out of my Pinterest dreams, so comfortable, and I finally felt like myself, and they had pockets! I really struggled to find the exact top I wanted and was saved when I found Carol-Ann Hughes of NiAodha Designs in Wicklow. She custom-made my top on a tight deadline, which was utterly perfect. Her attention to detail is unmatched. I found my veil on Facebook Marketplace, an absolute bargain, and the tiny pearls were a dream.
Alessia: After going to a few bridal stores, I knew I wanted something contemporary, comfortable and unexpected. I found my perfect dress in Reiss and bought it in both blue and white, so Mary thought I would be wearing blue. She couldn't keep the tears away when she saw me in my dress. I also wanted to change into trousers for the evening shenanigans, so I found a gorgeous set in Karen Millen. I felt phenomenal in both, and my jewellery was borrowed from my great Nonna which was a special touch.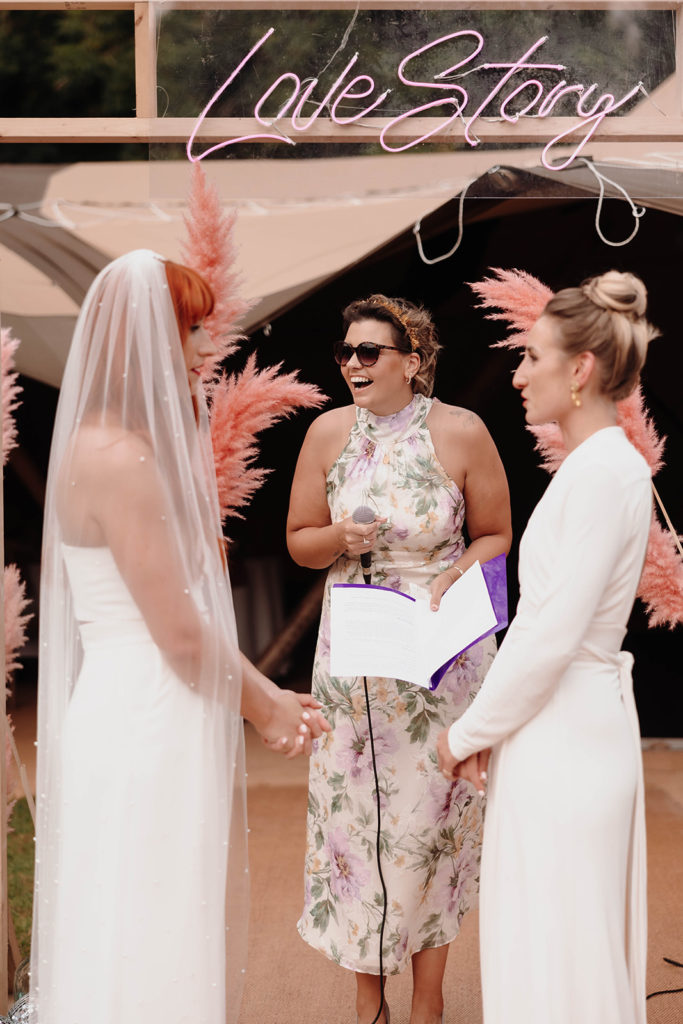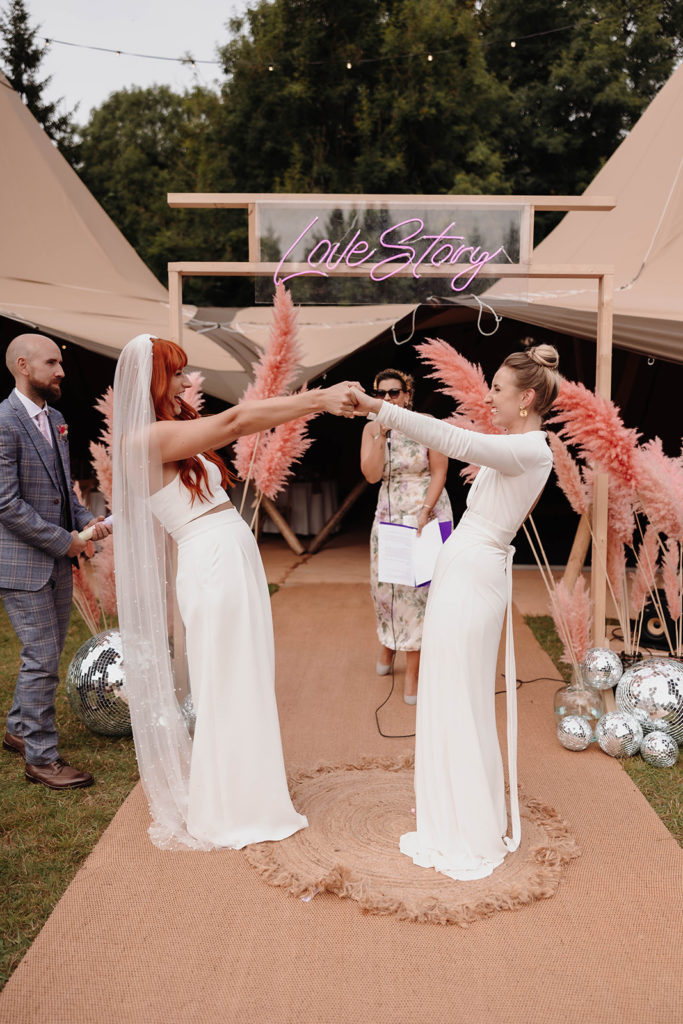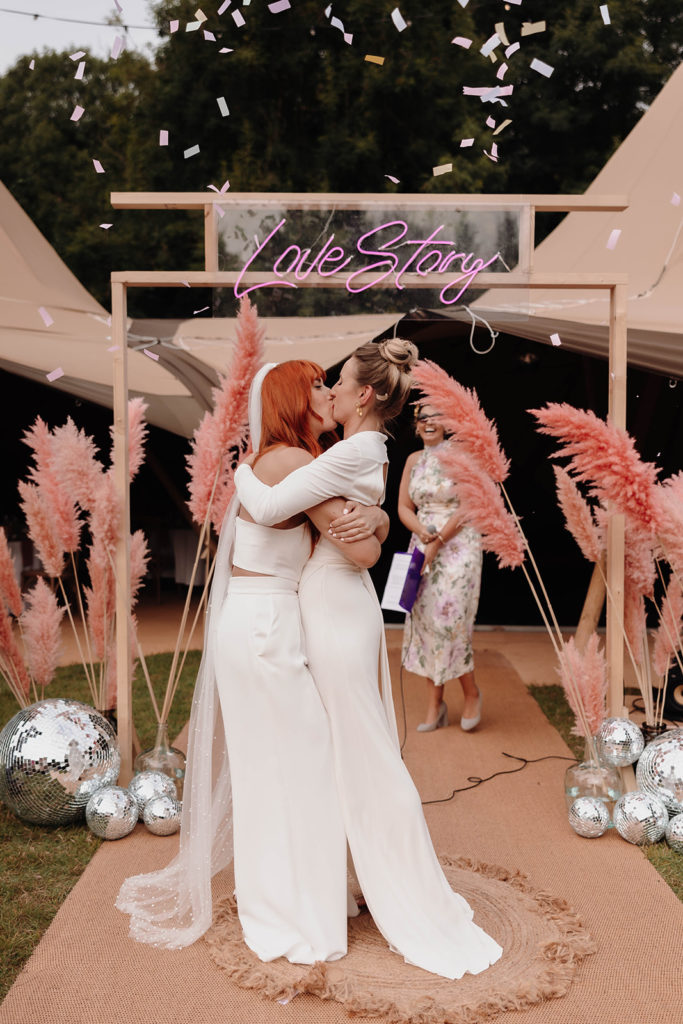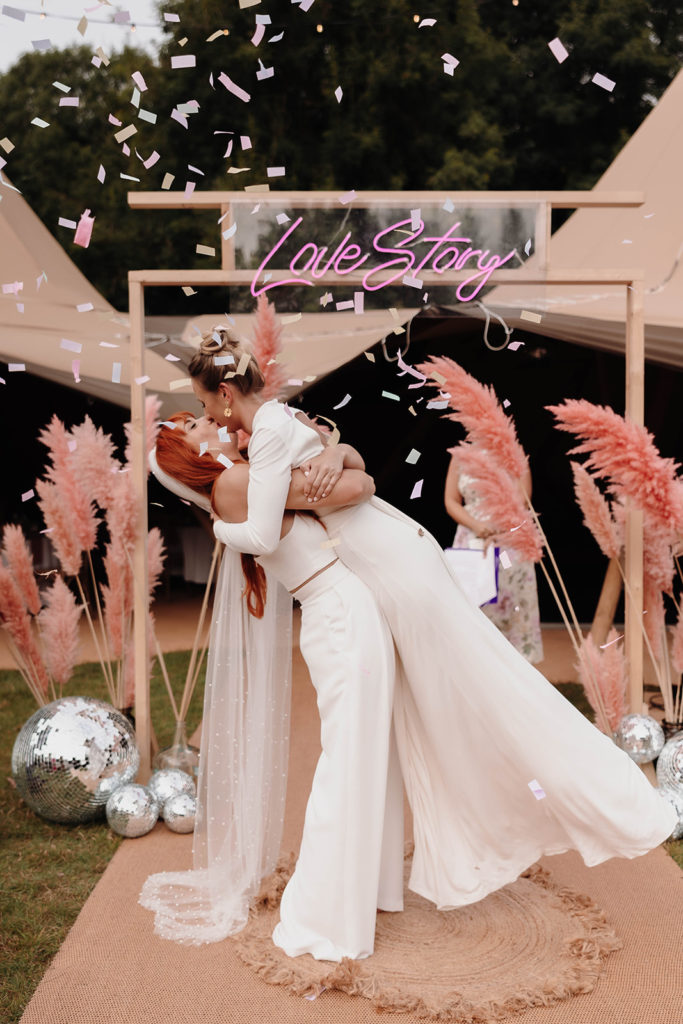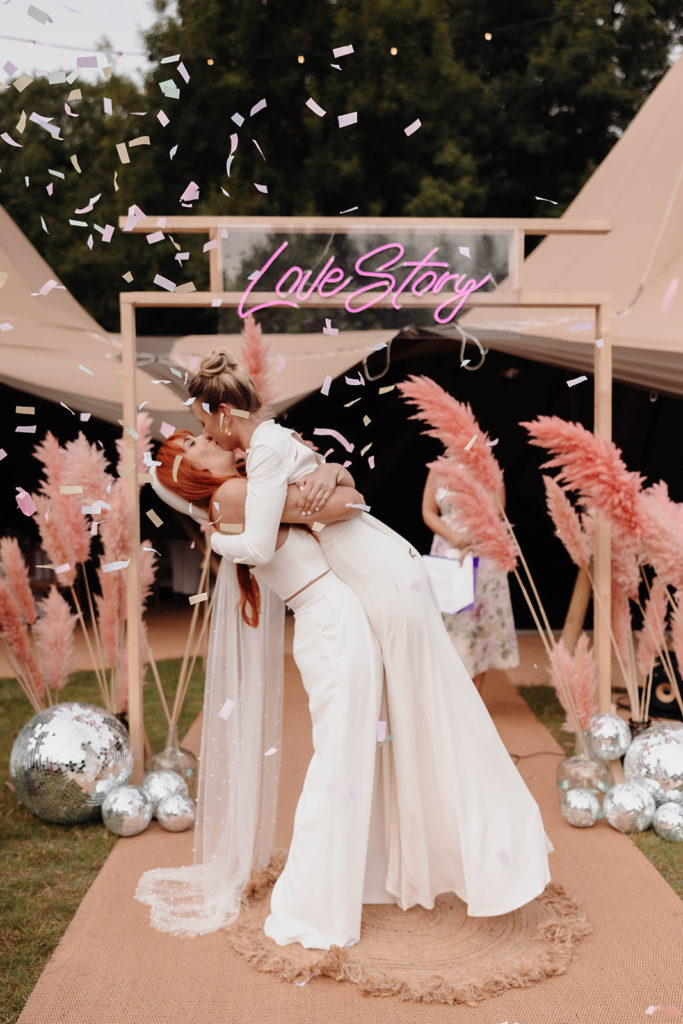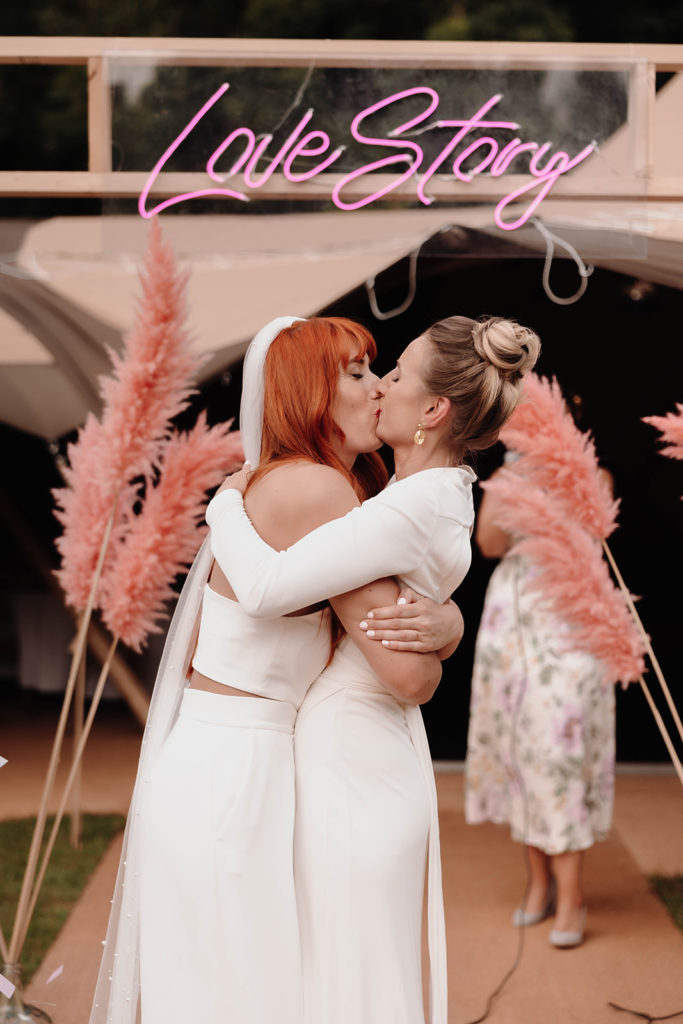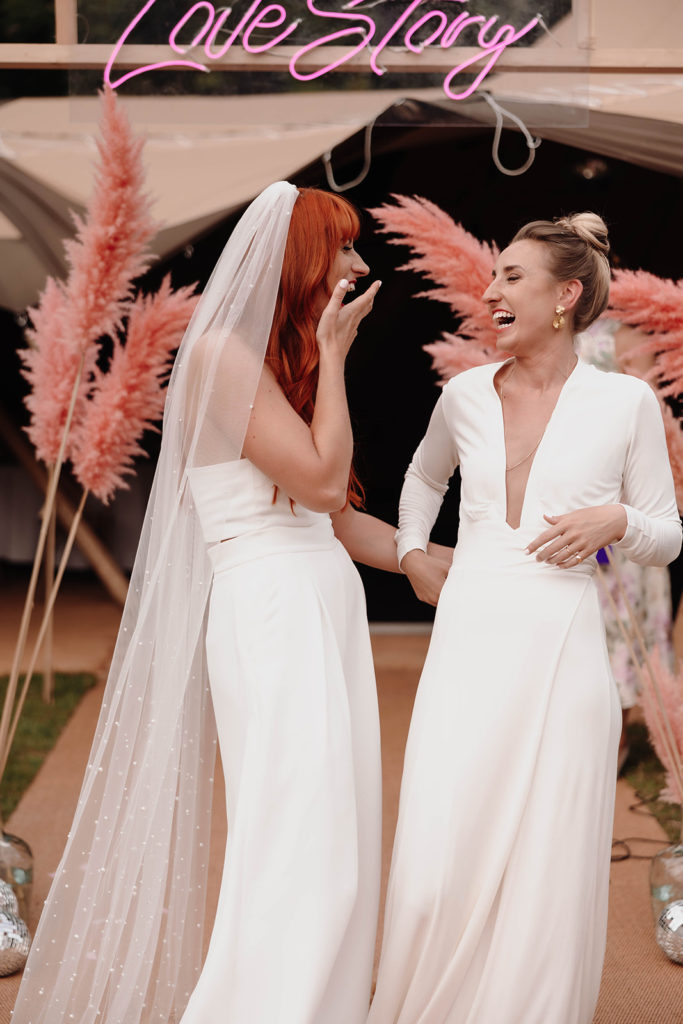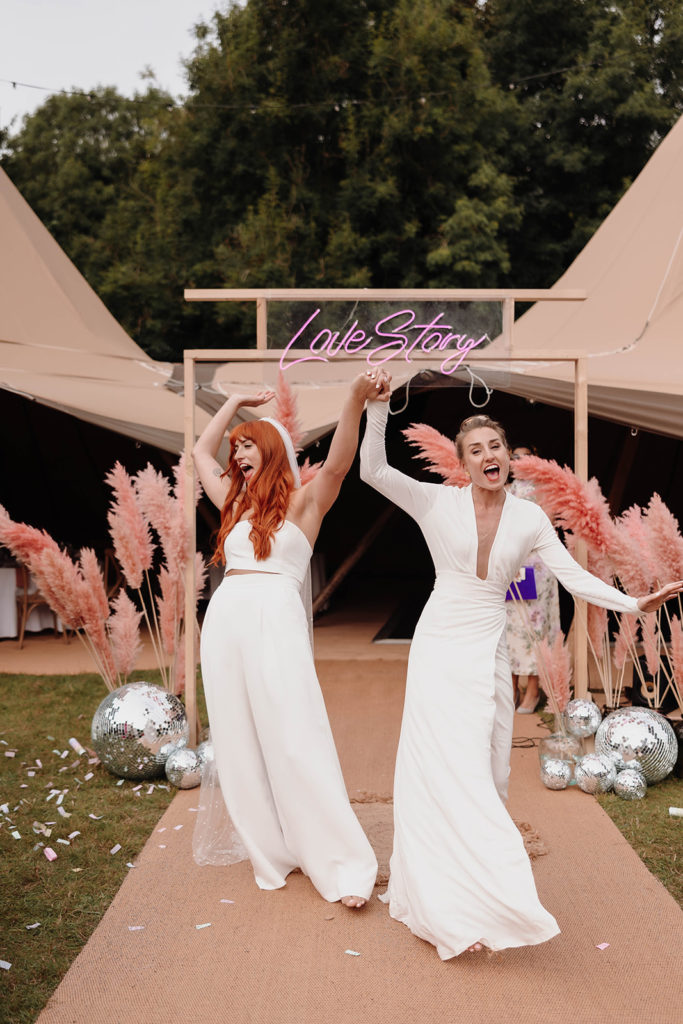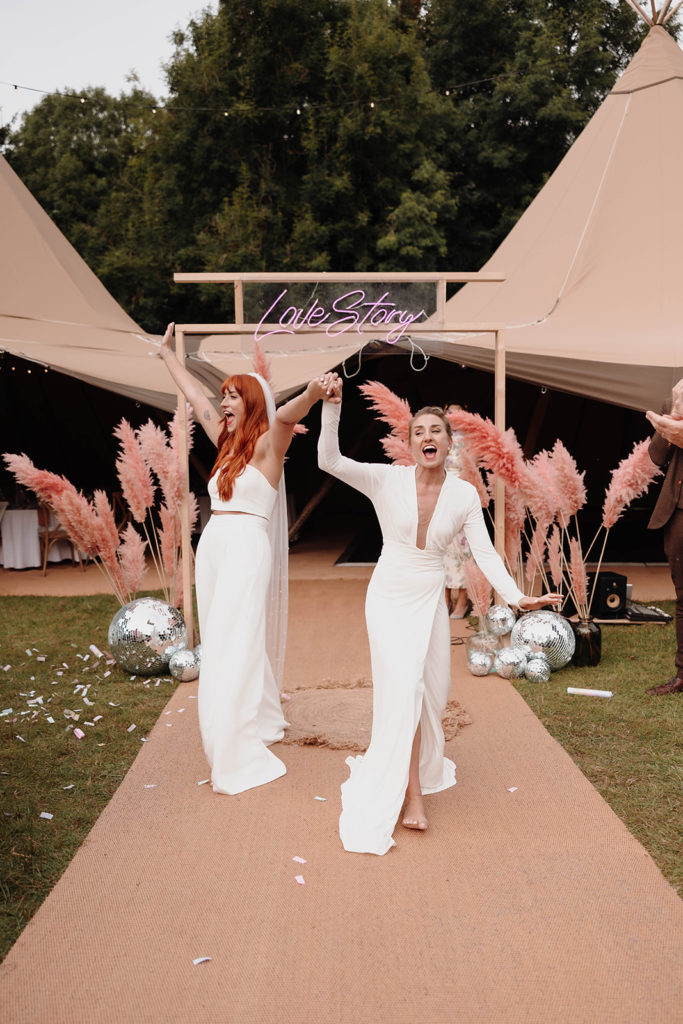 The Venue
Mary: The whole weekend was completely DIY. We both knew we wanted a small wedding and didn't want to be in a conventional wedding venue. Unfortunately, many venues in Ireland still take a very gendered approach to wedding services. We had lots of awkward calls and emails asking for the name of the groom and having to explain that we were two brides. We also had a vision of tents, but it was tricky finding a place where we could have total freedom to plan the day we wanted to without being tied down to set menus, timetables and packages. We found The Stables in Ballymahon on Airbnb, which exceeded our expectations. The owner Eoin was so accommodating and went above and beyond to help us have the weekend we wanted. We hired tents from Magnakata, and all of our families put in endless hours of help to get the whole place set up. 
Alessia's mum hand-made all the dry flower arrangements and used her seamstress skills, hand-sewing each napkin! As a designer, Alessia is very creative, but she really pulled out all the stops. She hand-made our giant streamer chandelier with the help of her brother Dario. She even taught herself to build neon signs and made two huge ones for decoration. From the placeholders to the disco balls to the smores party favours, and the hand-dyed pampas grass, we made literally everything!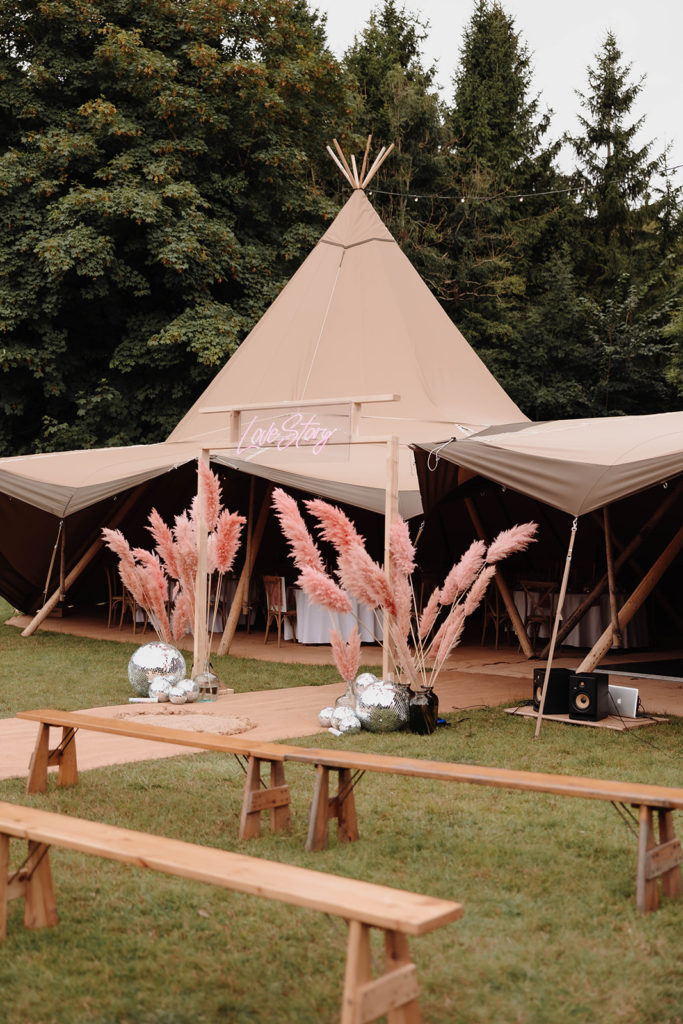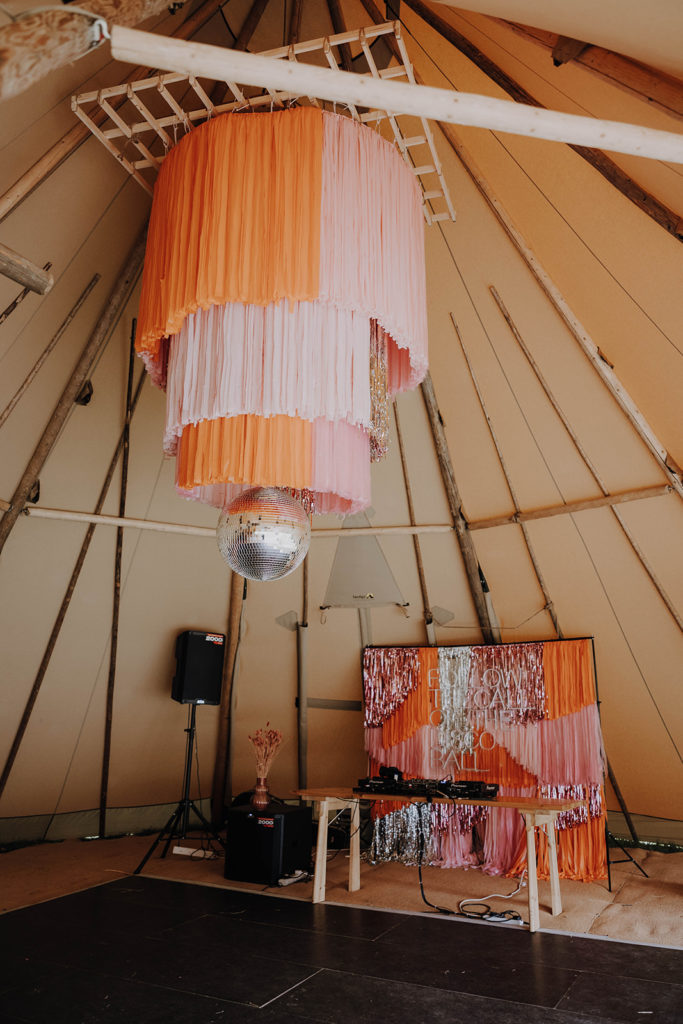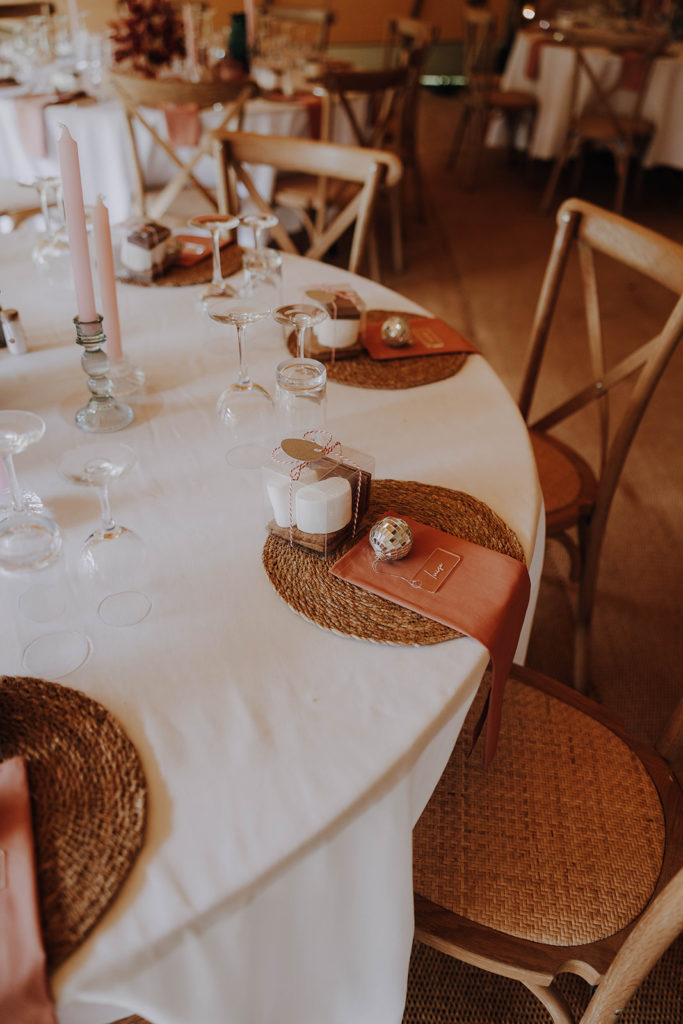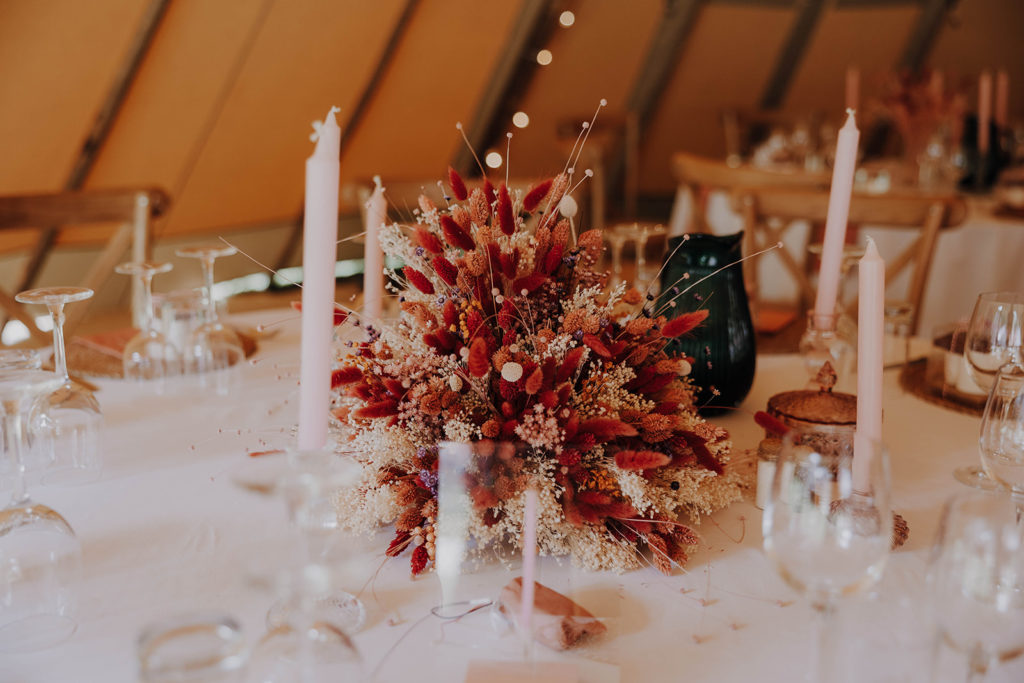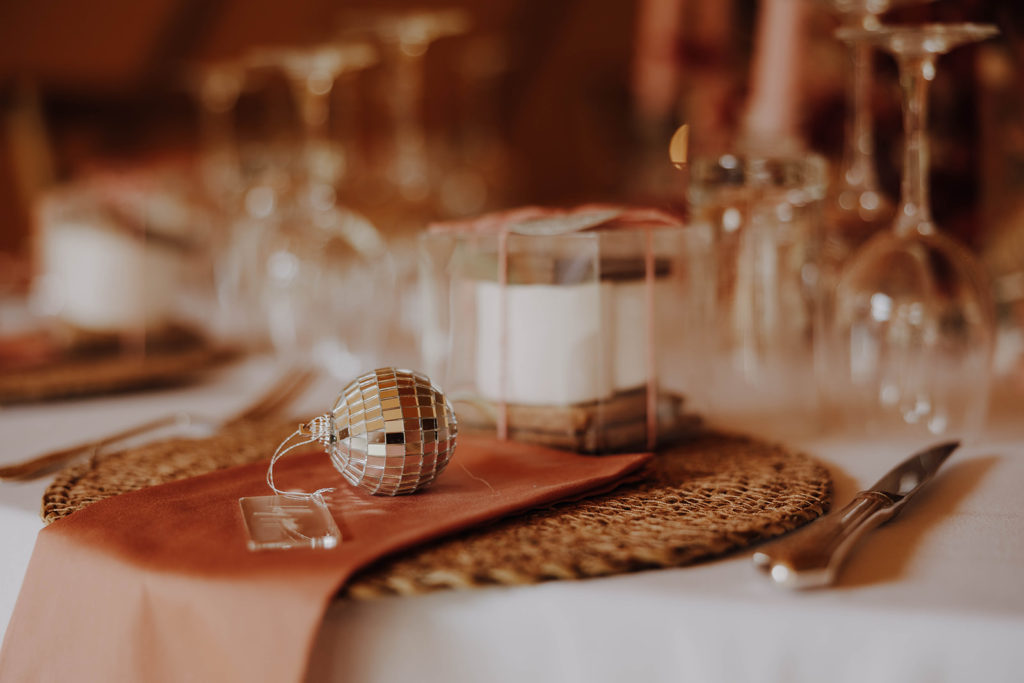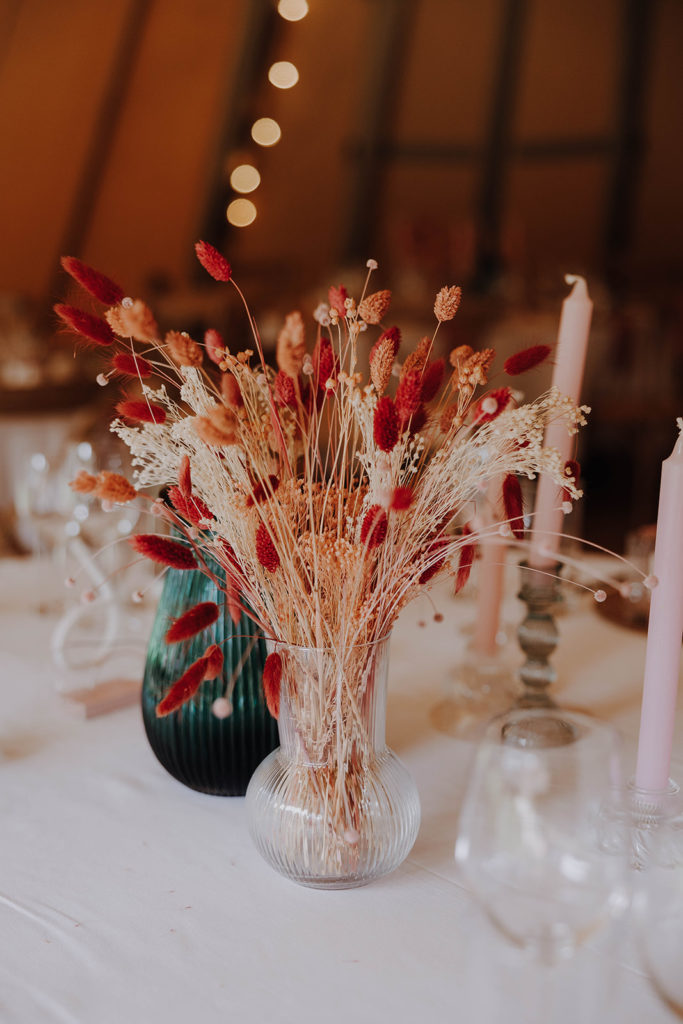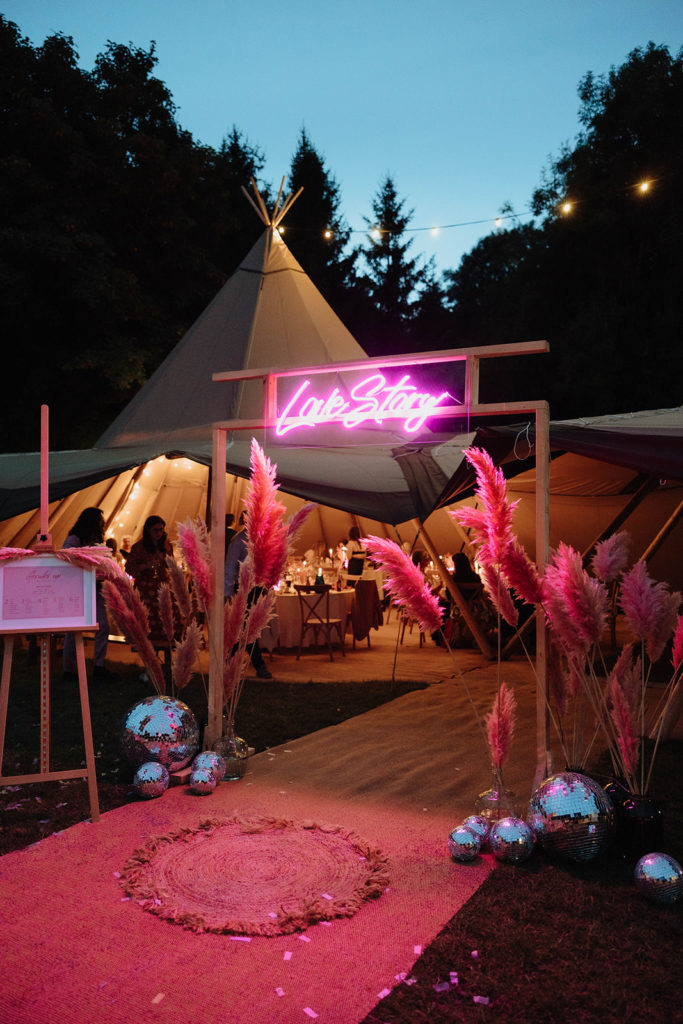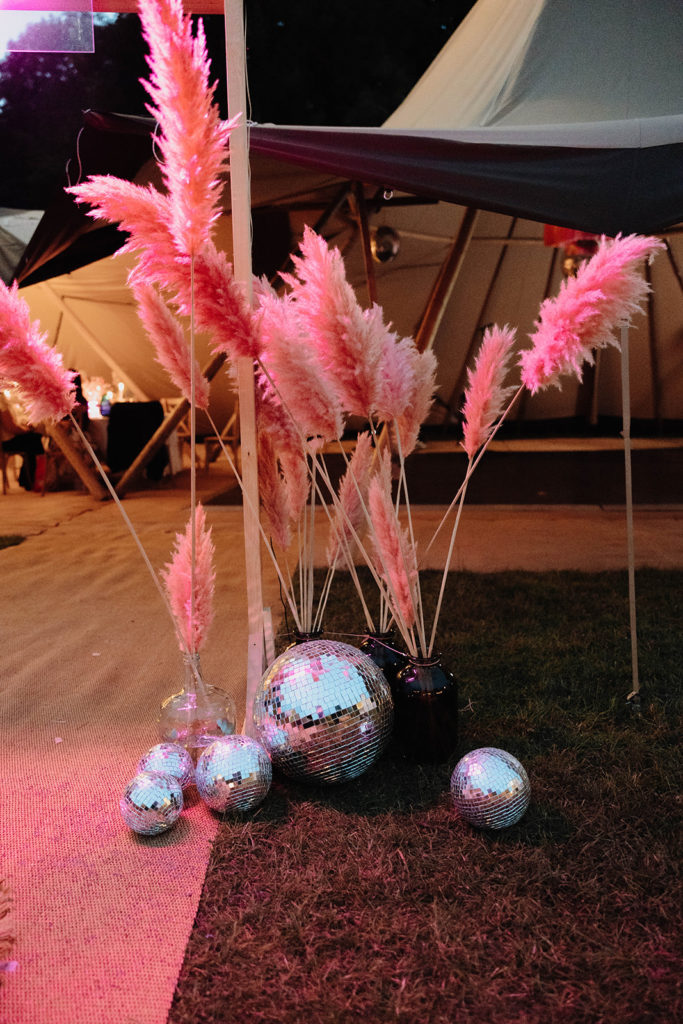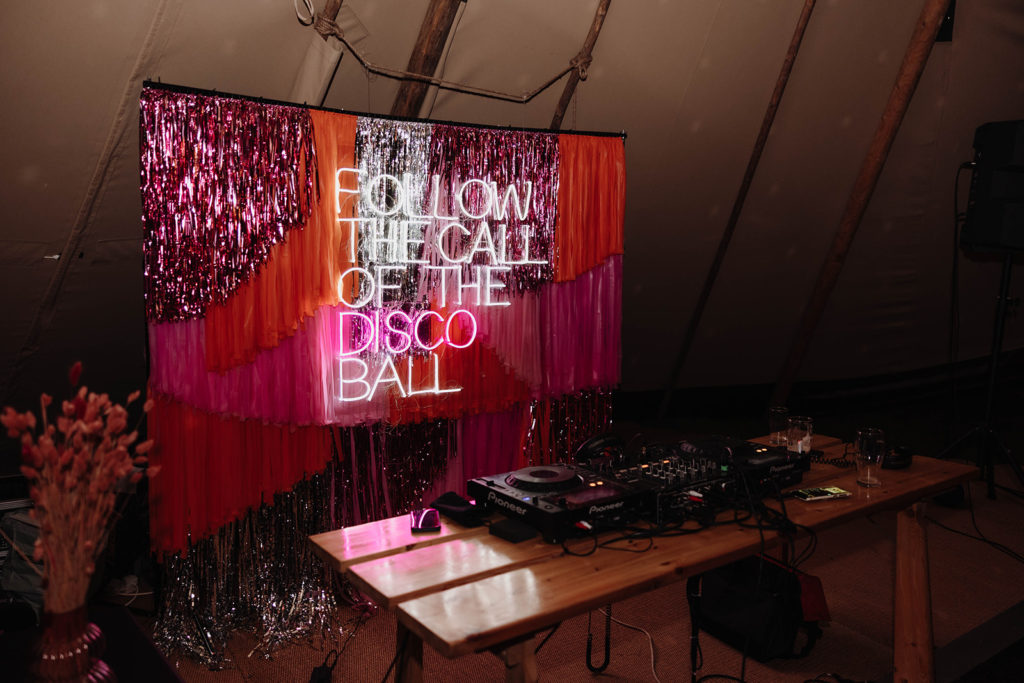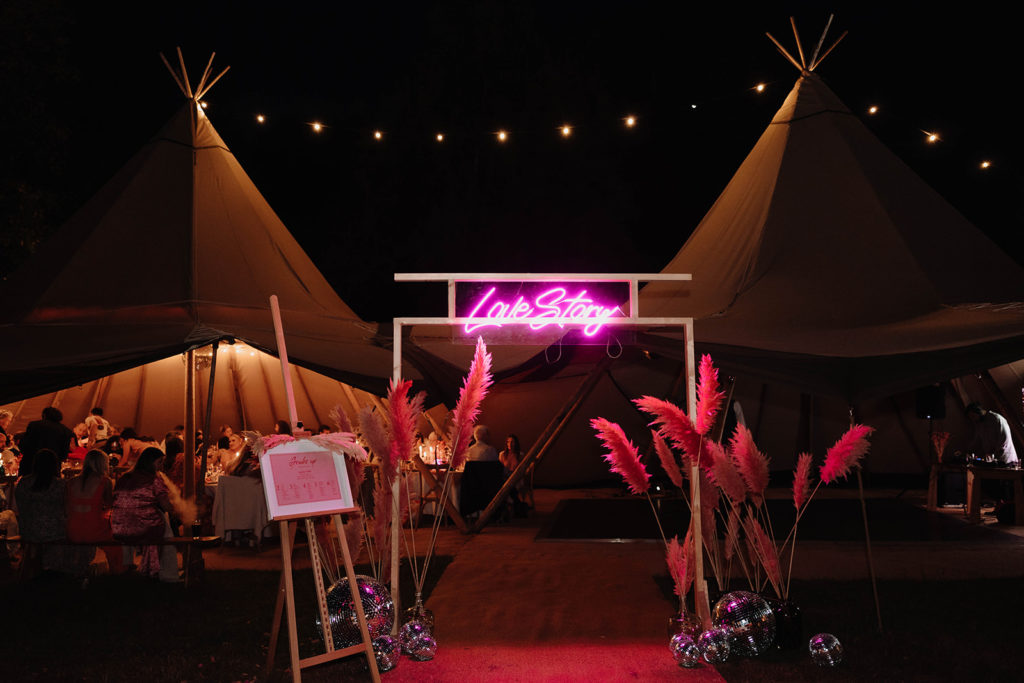 The Entertainment
Alessia: Why have a band when you can surprise everyone with a drag show! We had three of the most fabulous drag queens, Blondie Boots, Annie Naggins and Donatella Galway, who put on an unforgettable show. None of our guests knew about the show, so when the girls strutted out to 'Man, I feel like a Woman', the whole room was on their feet. It was the perfect way to start the party, and a friend of the family and DJ, Ádhamh, lit up the dance floor spinning tunes until the early hours. During the speeches, Mary's family also did a surprise rendition of Can't Take My Eyes Off Of You, complete with saxophones and trumpets. We were totally blown away!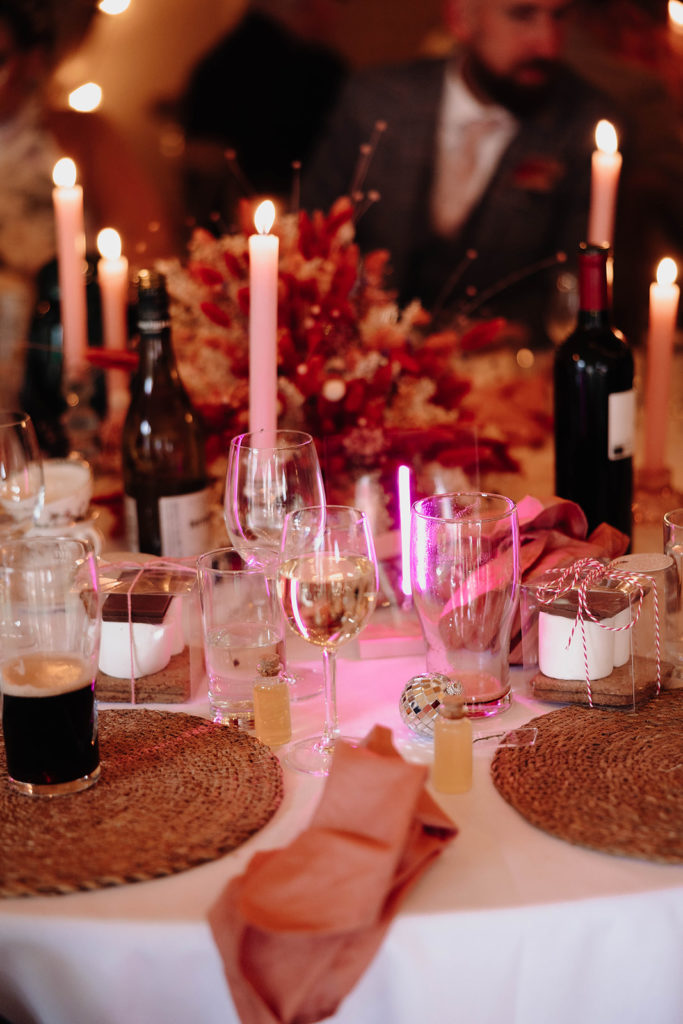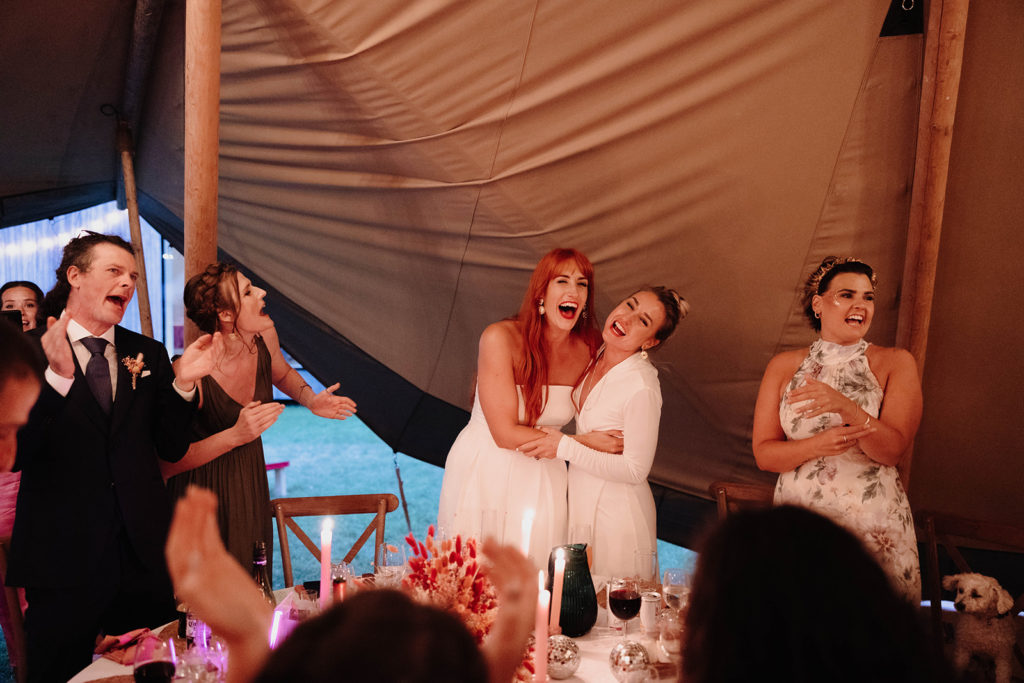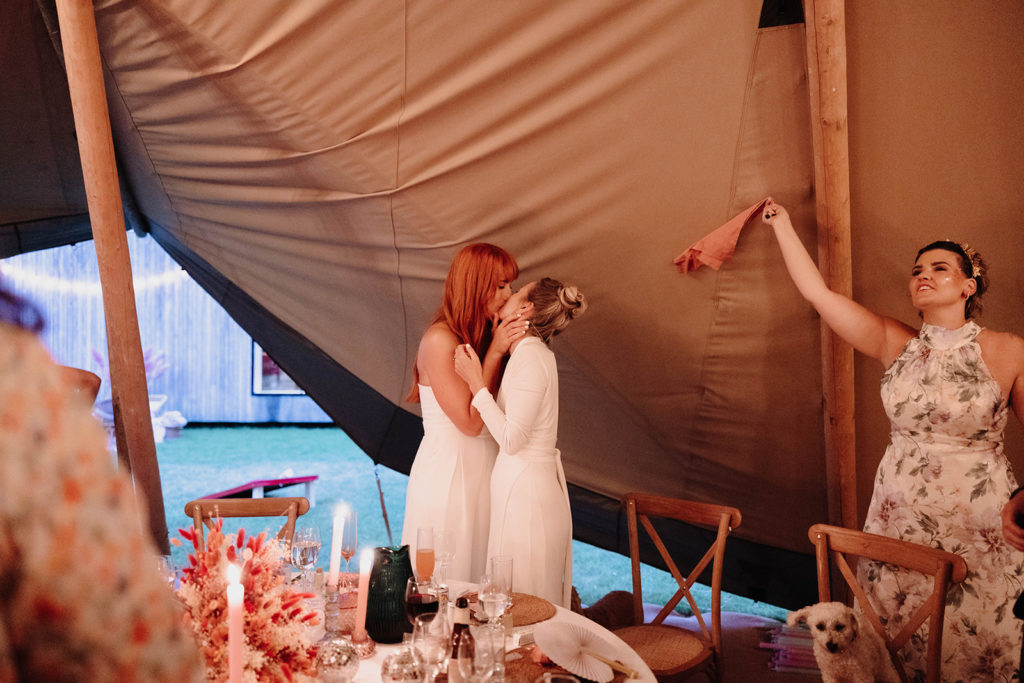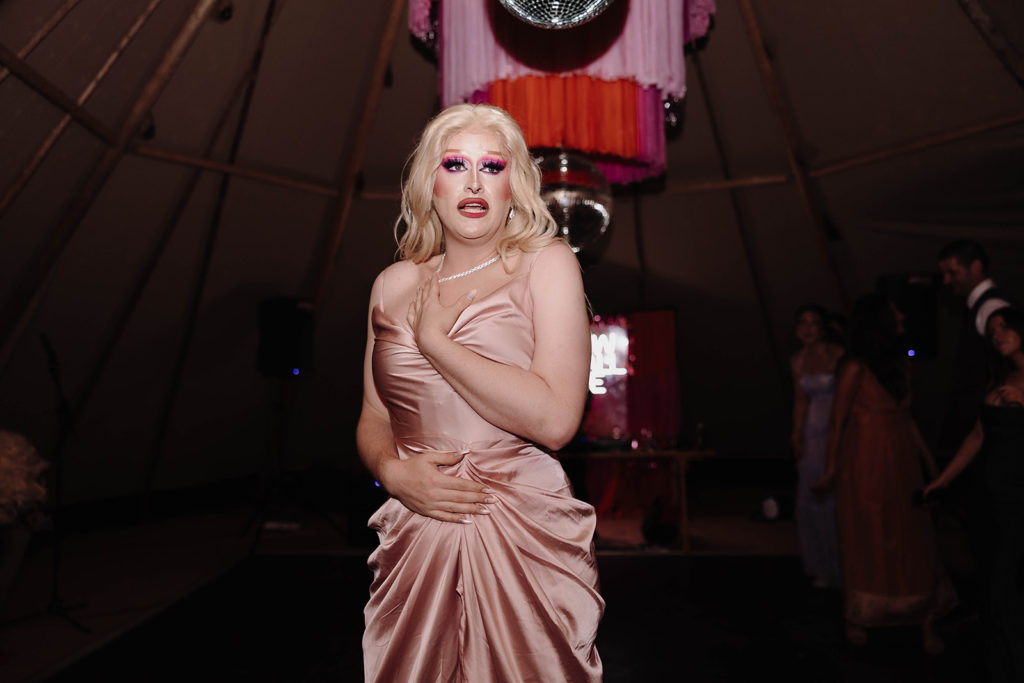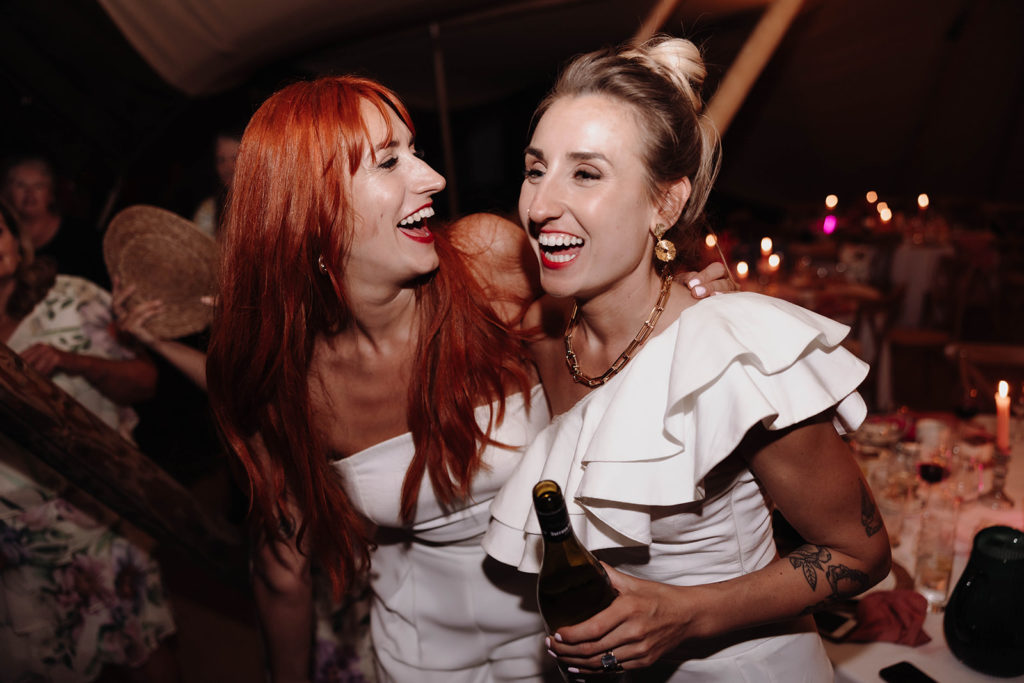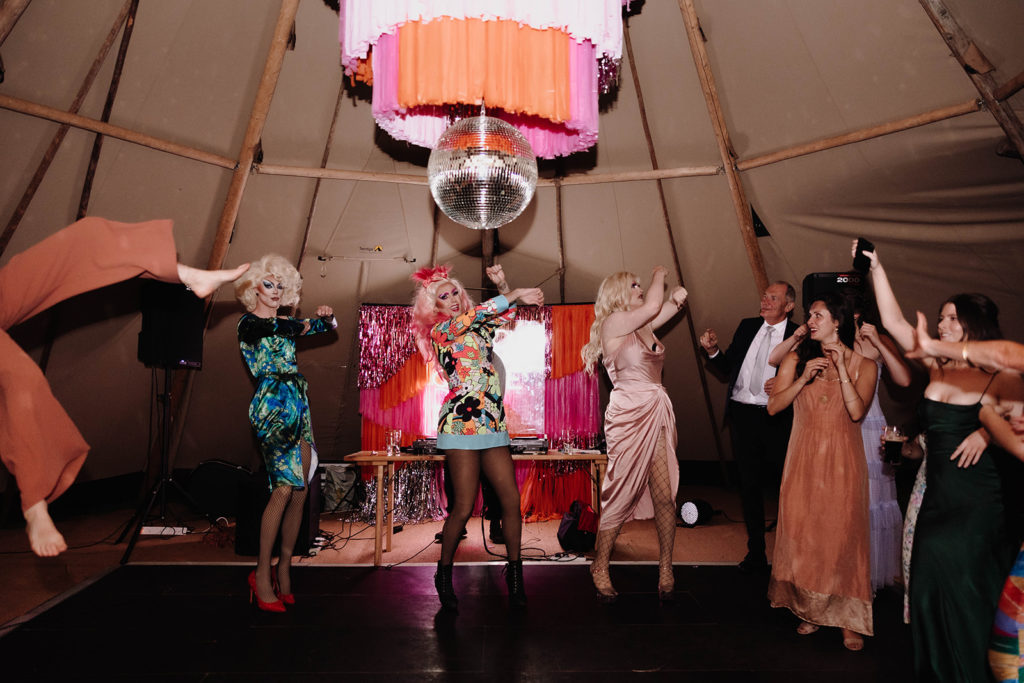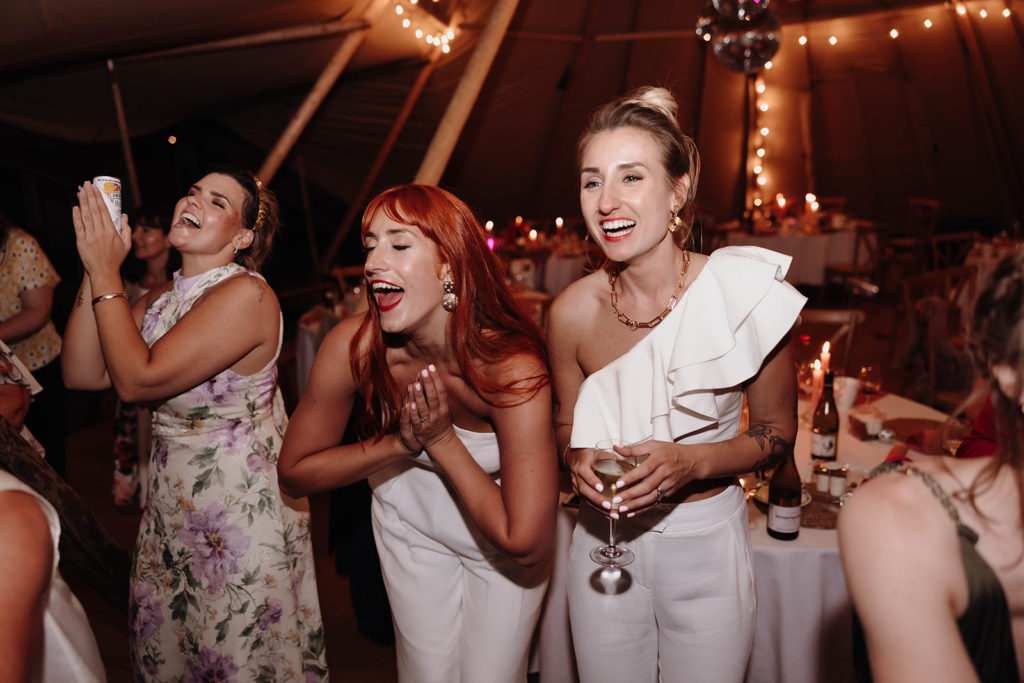 The Best Decision
Mary: The best decision was to keep it intimate and to do it our way. We made some unconventional decisions about the day, but it made it really special, and we both felt like it reflected us as a couple. For example, instead of doing a big reveal by walking down the aisle, we had a champagne hour with our guests before the ceremony, which put everyone at ease. It was also crucial to mark those in the LGBTQ+ community who had fought for our right to marry, who may not have lived to realise the same right. So during our ceremony, we took a moment to remember those before us. We also had Alessia's twin sister as our celebrant. She is both of our best friends, so we couldn't picture anyone else marrying us, and it made the ceremony so special. 
Alessia: Our photographer Kyrstin Healy was also phenomenal. We both hate having our photo taken; she made us feel so relaxed and completely captured the whole vibe of our day. She's now our official family photographer; we're obsessed with her!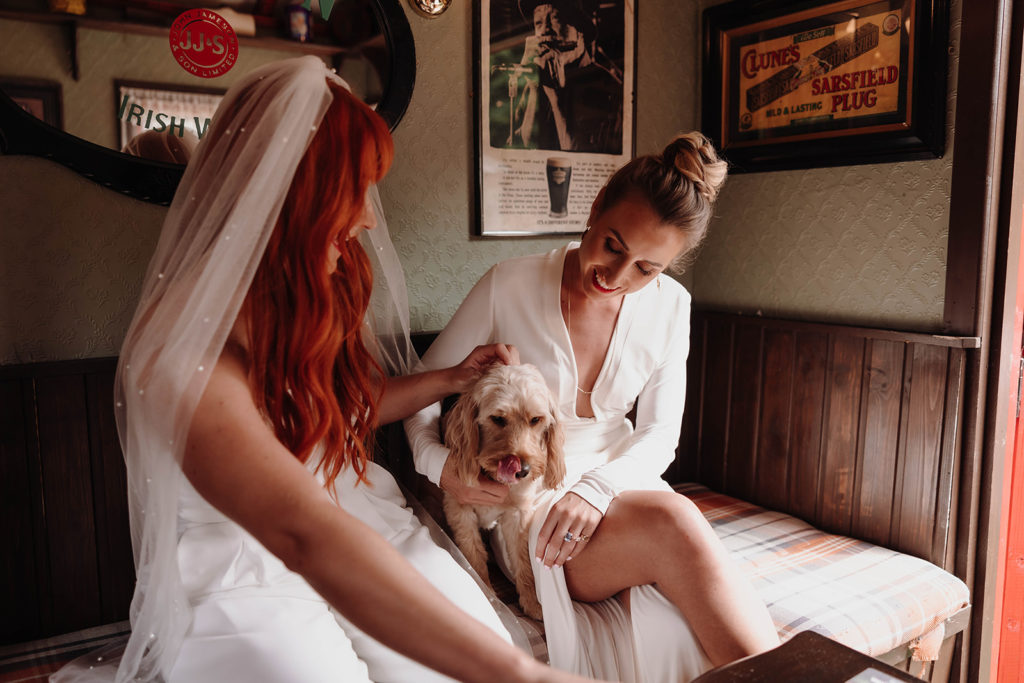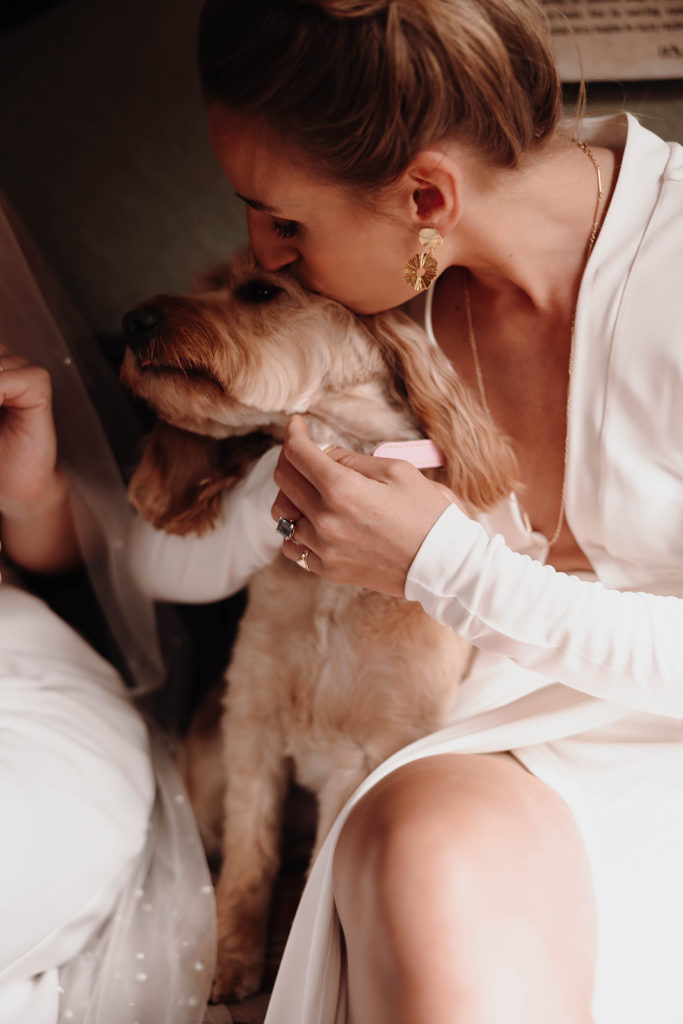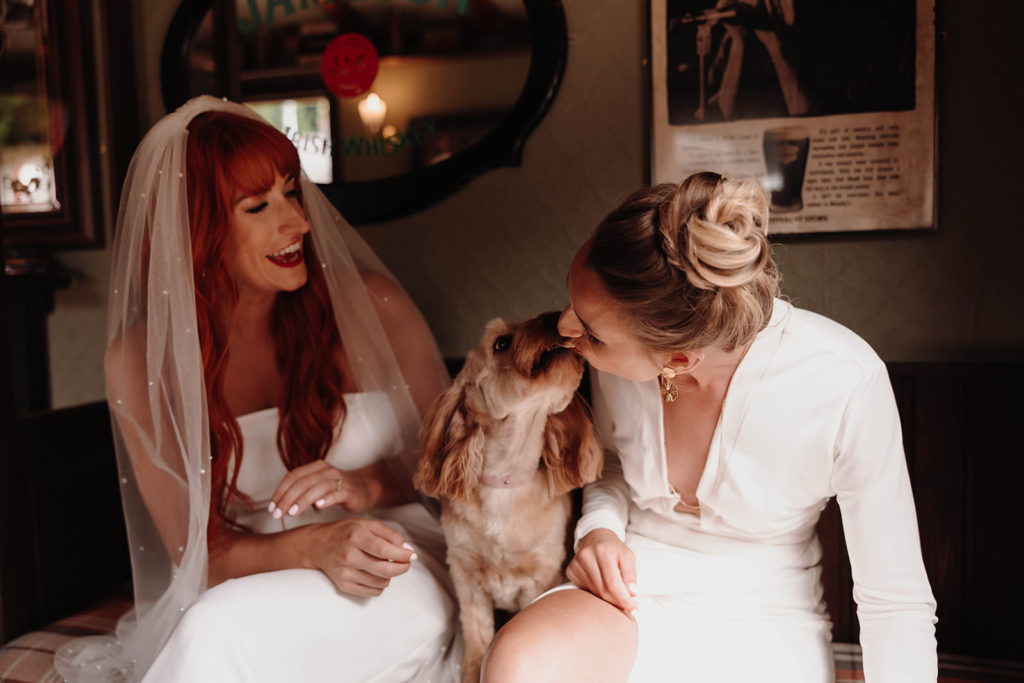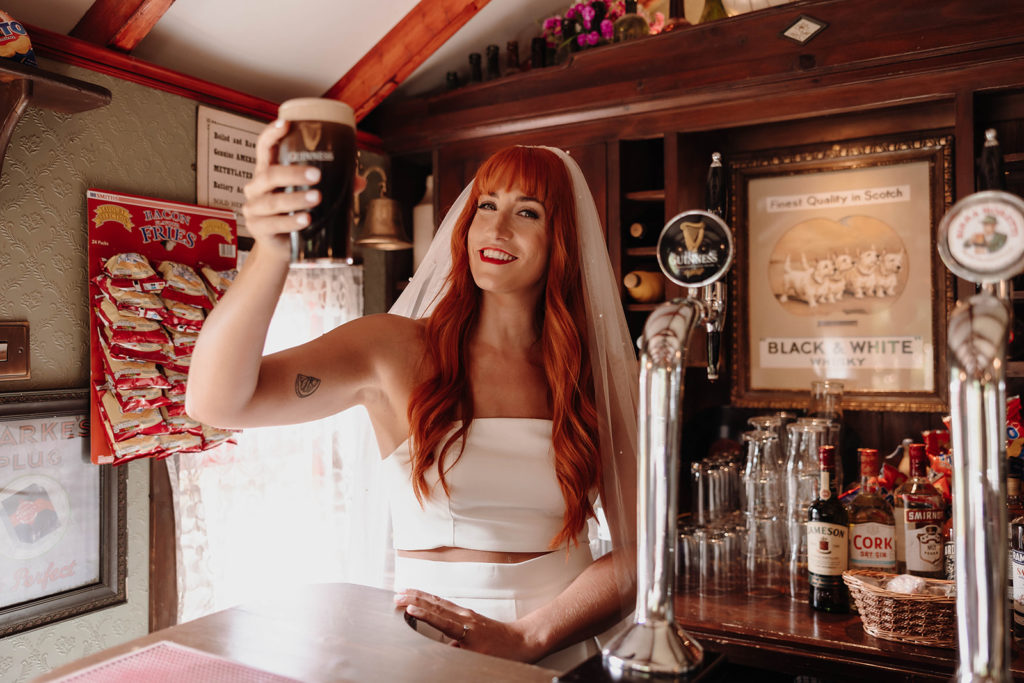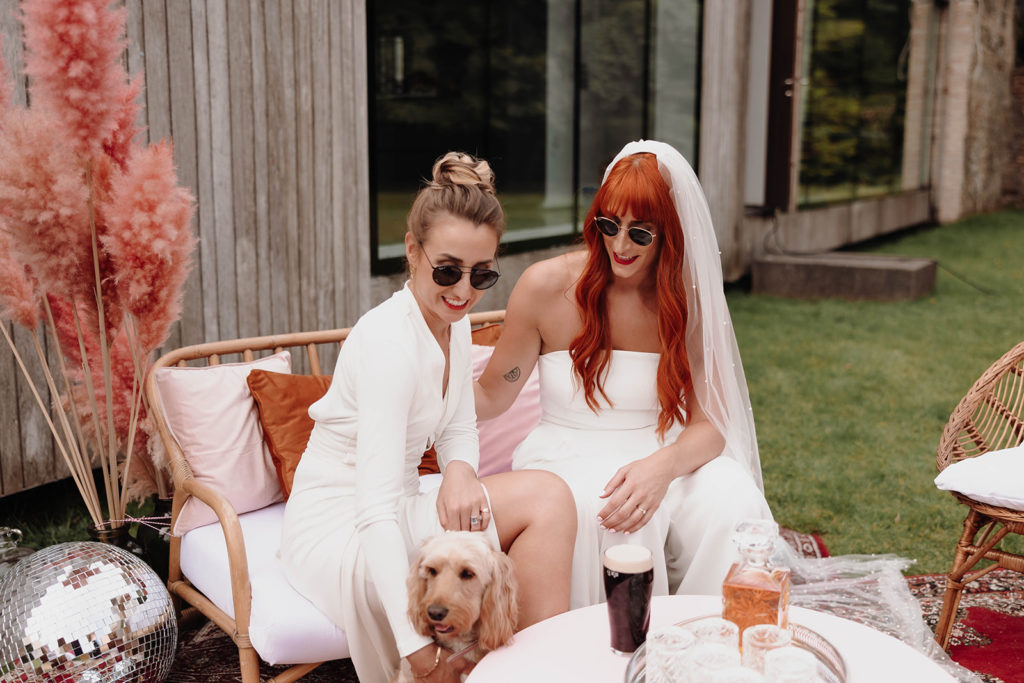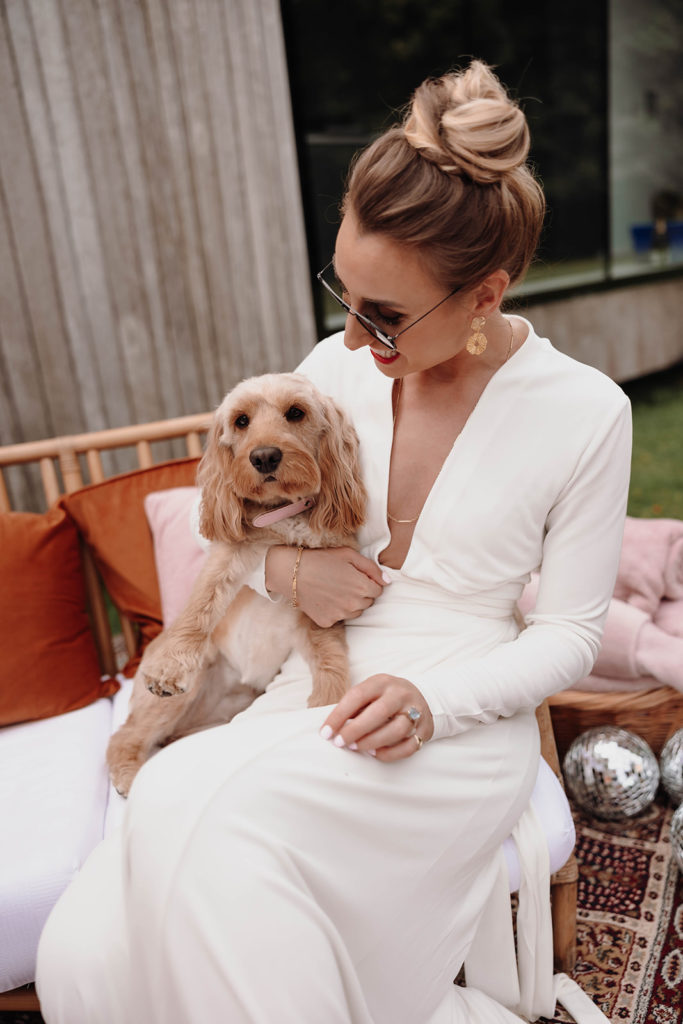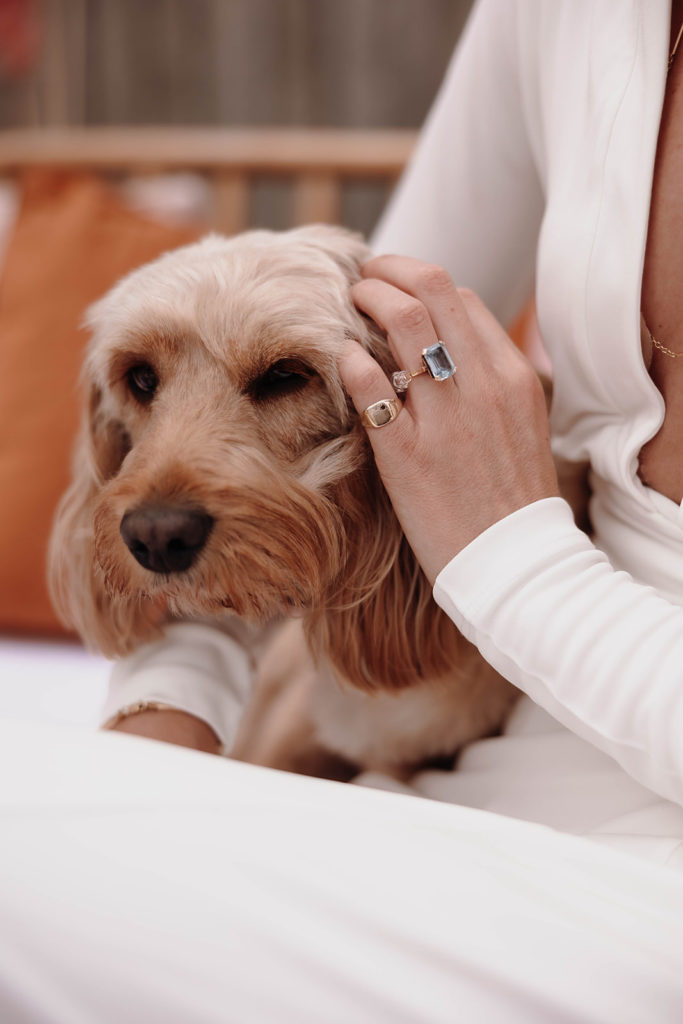 The Worst Decision
No worst decisions, it was the best day of our lives!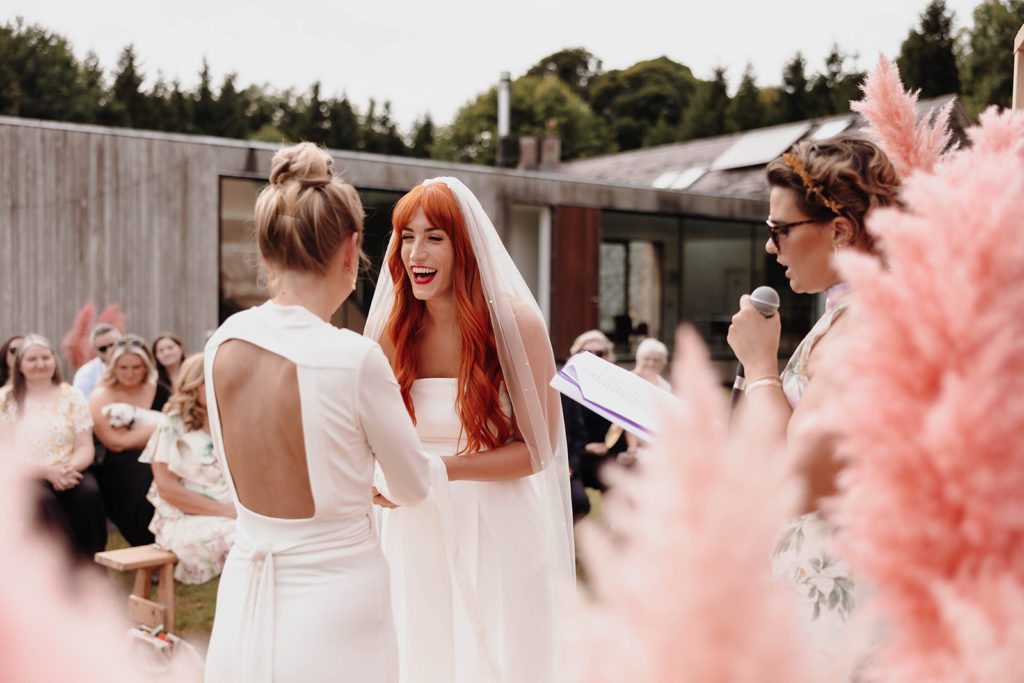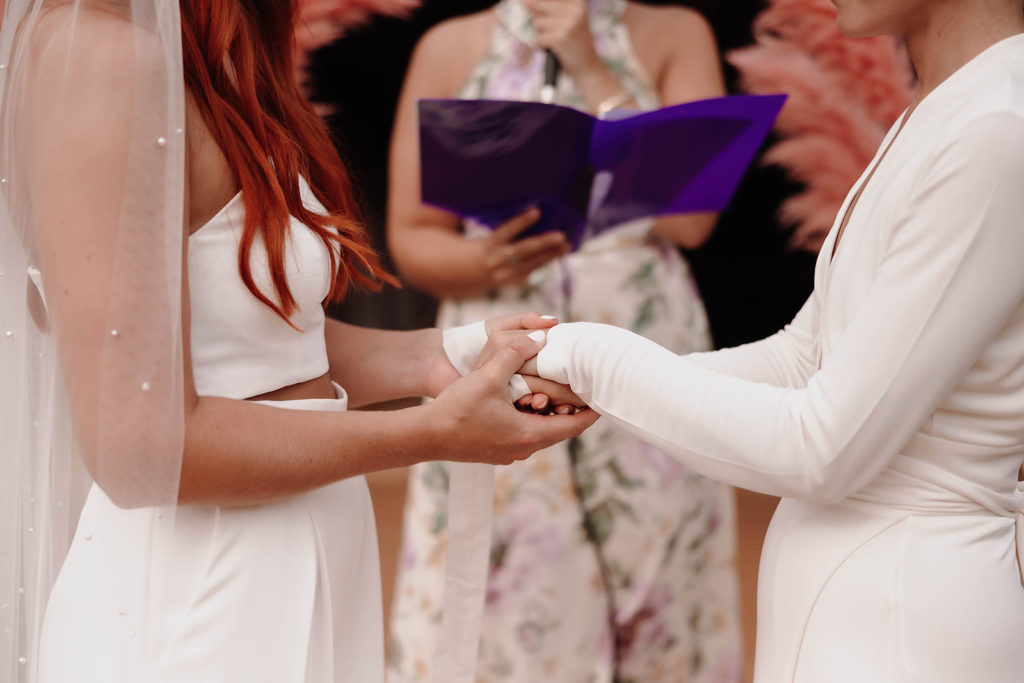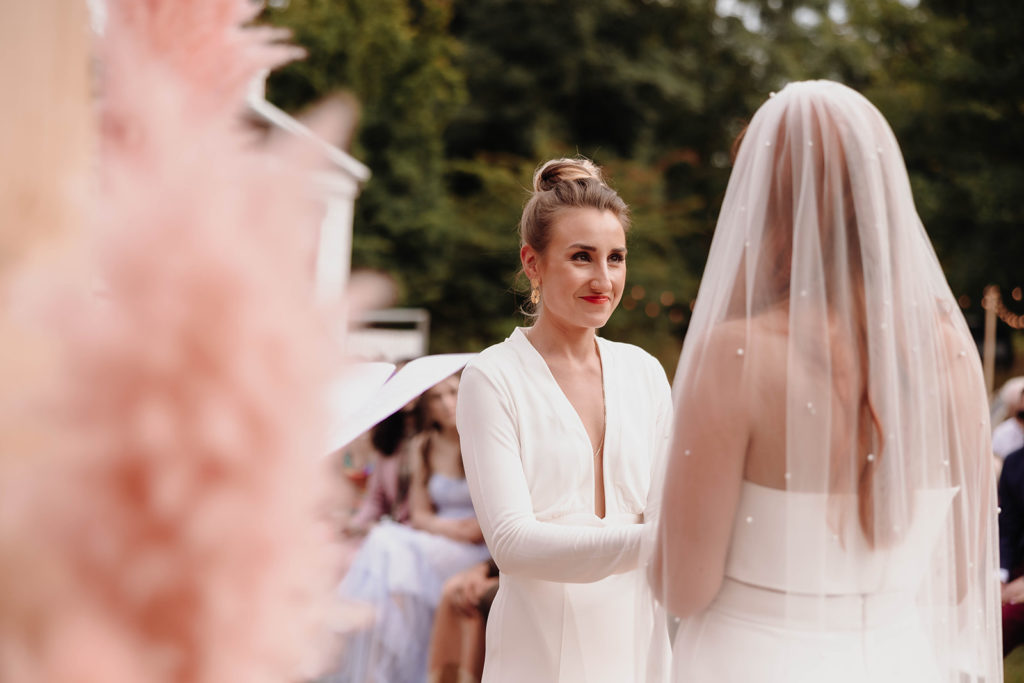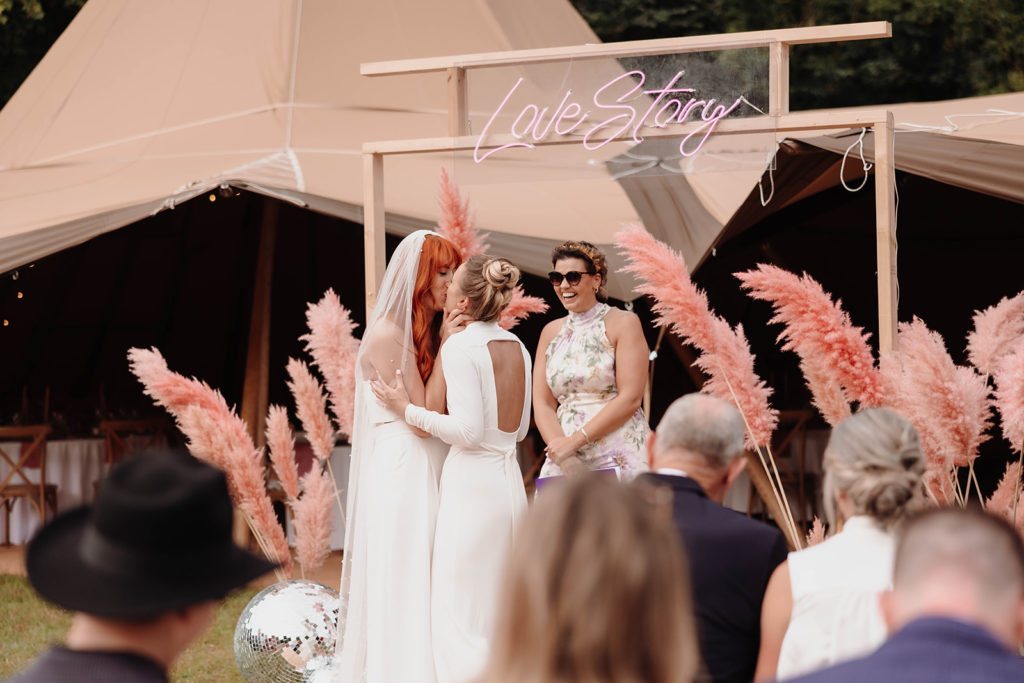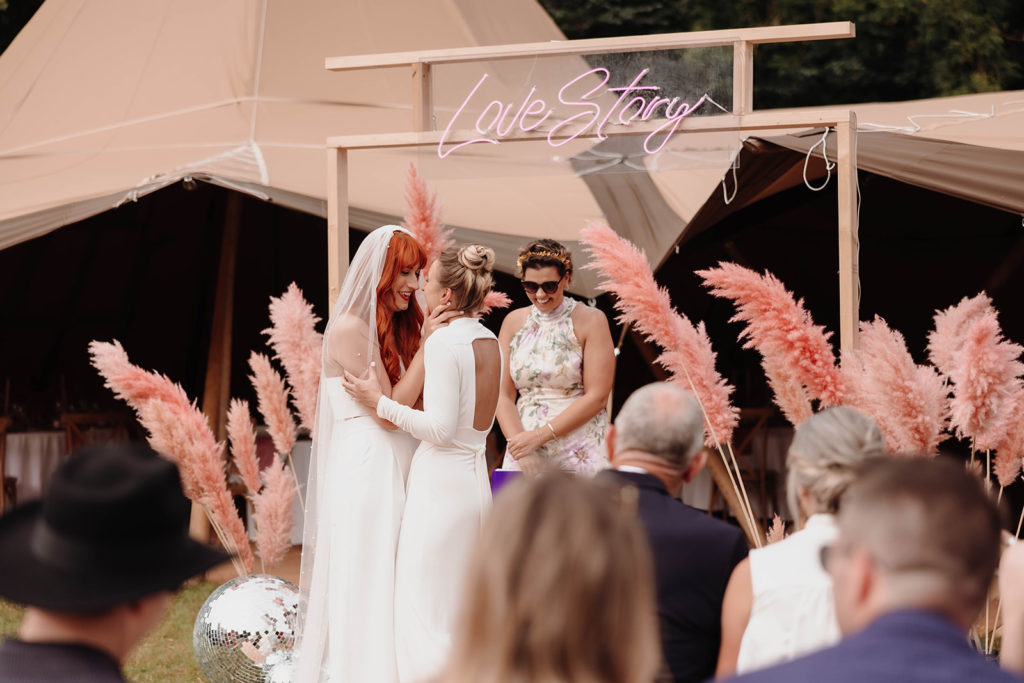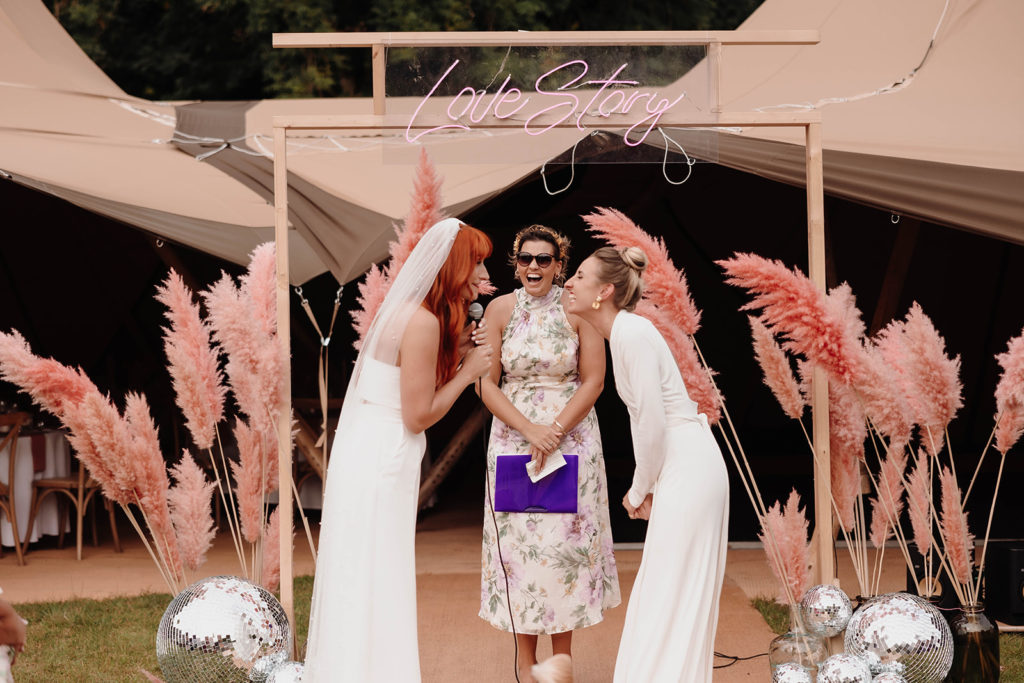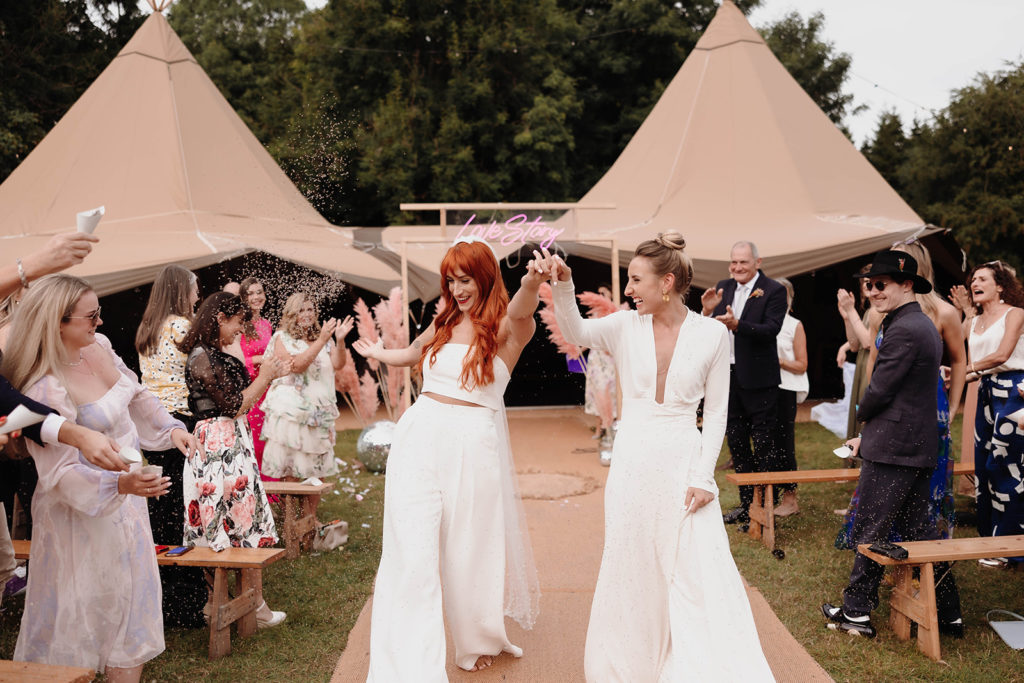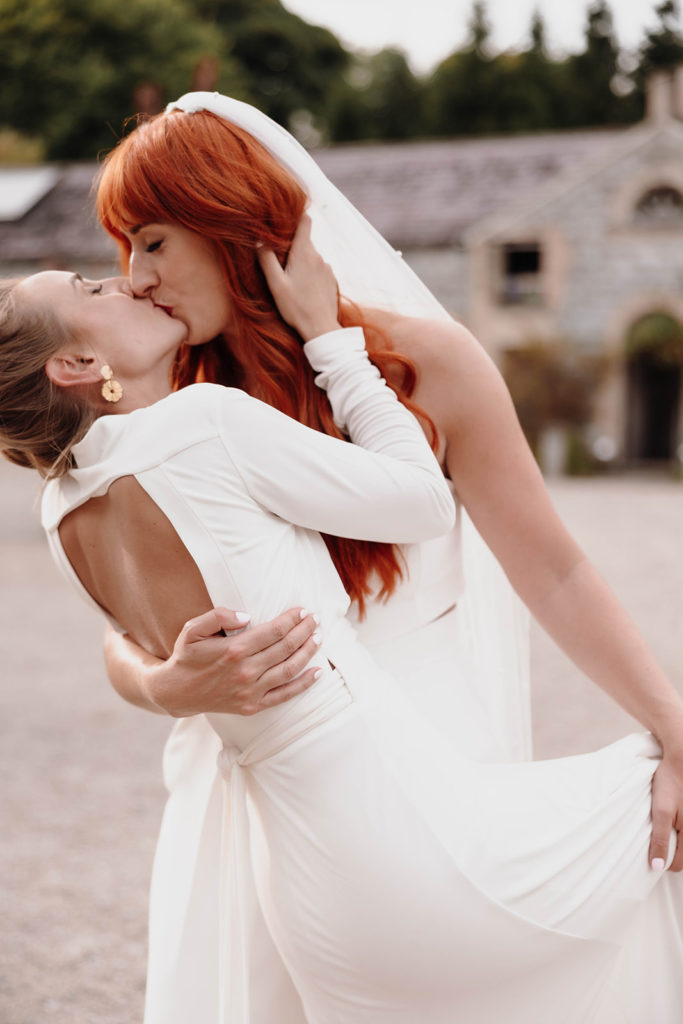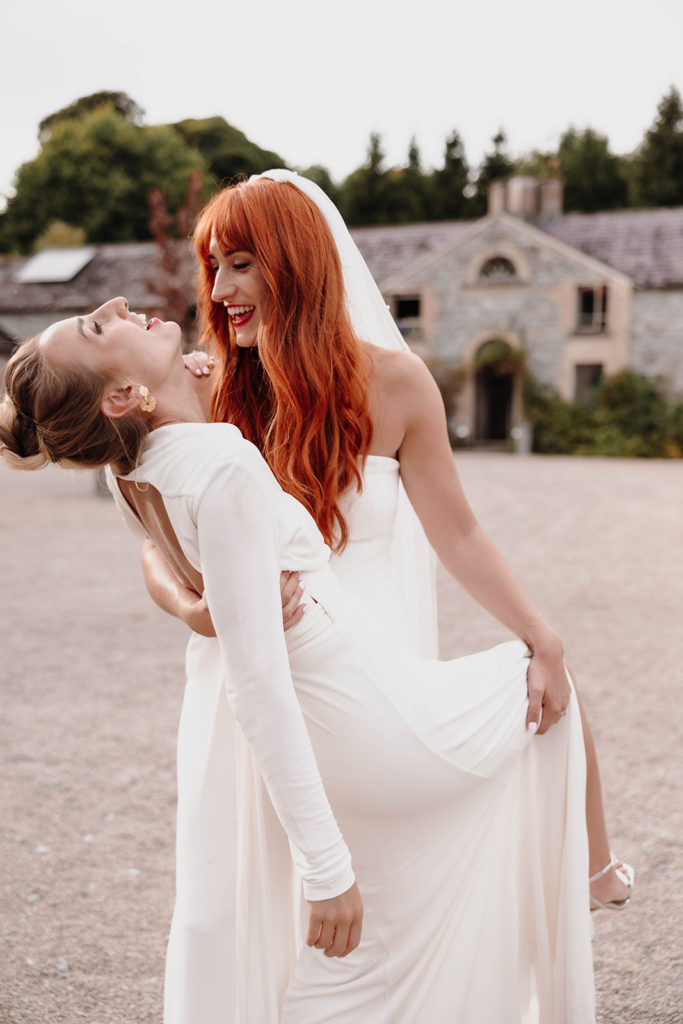 - Gráinne