Lisa Kelly married Terence Mackin in a chic Dublin city winter wedding at the Westbury Hotel in early December of 2022.
Photographer: Rashida Keenan
The Meeting & Proposal
We chatted in a local bar a few years ago, resulting in an ongoing friendship with a few dates thrown into the mix here and there.  After a chance meeting two years ago, followed by a text, we went on a date one Wednesday evening, and we've been inseparable ever since.
Perhaps because we'd known each other for quite a long time, we knew immediately in our relationship that this was it. I knew exactly the style of ring I wanted, so we visited the jewellers my parents have been going to for a lifetime, and we started making my ring. We both love the water, and we live very close to the sea, so on a few weekends when the weather was gorgeous, I had hopes of a beach proposal, but alas, when the ring finally came, it was, of course, lashing with rain. We had a long weekend in London booked, and I remember feeling a little deflated that the ring hadn't arrived. I was just out of the shower and trying to pick outfits for the weekend when Terence asked me to come to the site where we're building our home. I wasn't best impressed and wanted to get my hair dried but pulled on a pair of joggers and an old ski coat that I use for walking the dog, but to my surprise, the ring had arrived, and the official proposal happened on the dusty concrete floor of what will be our living room. We weren't quite at the sea, and the sun wasn't shining, but it was so perfect, nonetheless.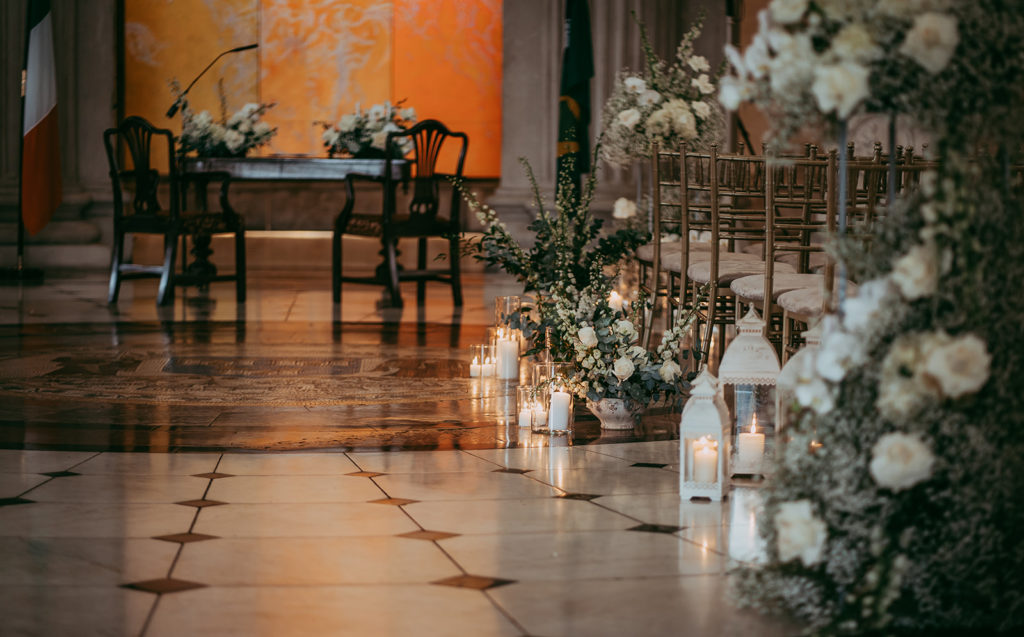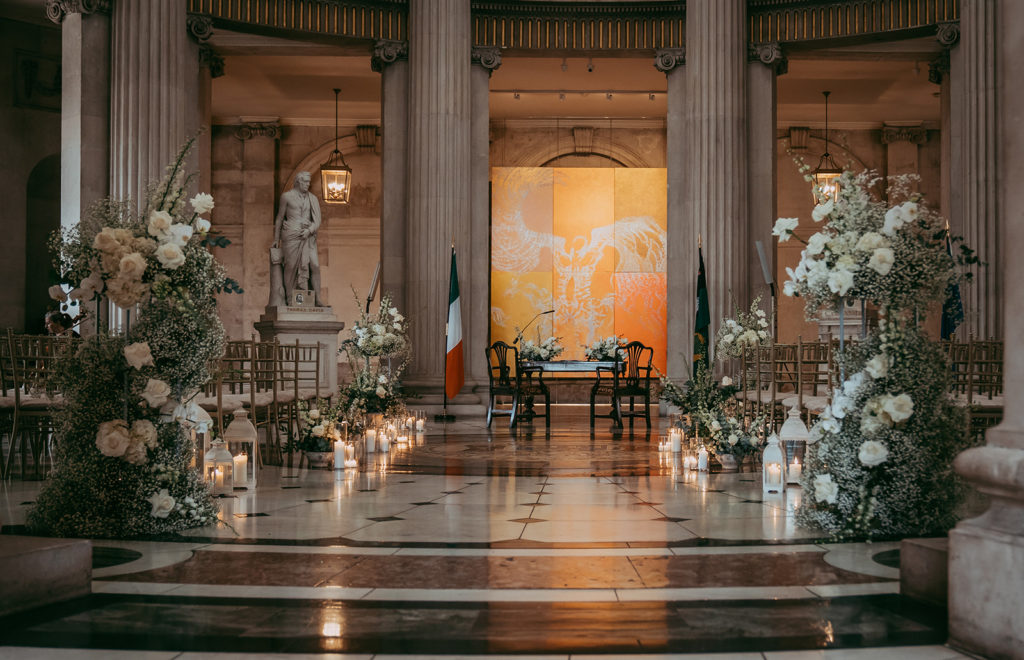 The Beauty Journey
Thankfully my skin has always been fairly good, but I had been experiencing a lot of dryness and little red patches after showering, so by process of elimination, I figured out that the Vitamin A products I was using hadn't been agreeing with my skin at all and left me very over sensitive. I went to Andrea from Rouge beauty in Camlough for a consultation and started on a new product and facial regime with Dibi Milano. I went to Andrea for a facial about once every 6-8 weeks in the run-up to the wedding, and the results were fantastic. Andrea knows her stuff inside out and is amazing at what she does. Within about three months, my skin felt back to itself, and by the time of our wedding, it was glowing. I've worn Coco Chanel Mademoiselle since I was about 20, so I stuck with what I knew and went with my old favourite for the day. My Daddy's favourite aftershave was 'At the Barbers' by Maison Margiela, so when I changed into my second dress, my mum and I had a spritz.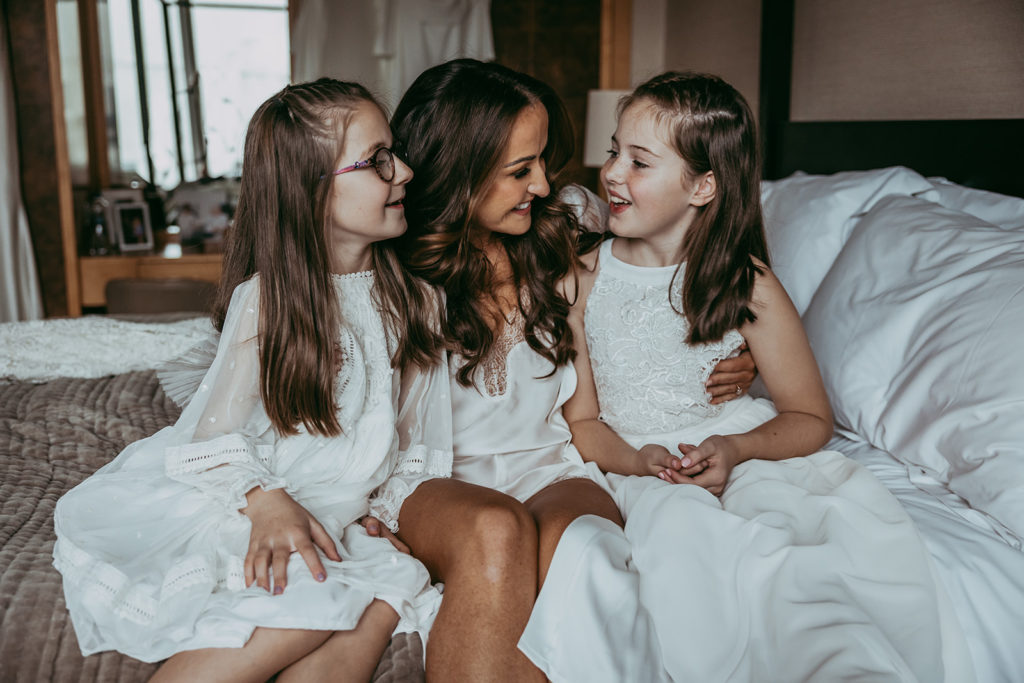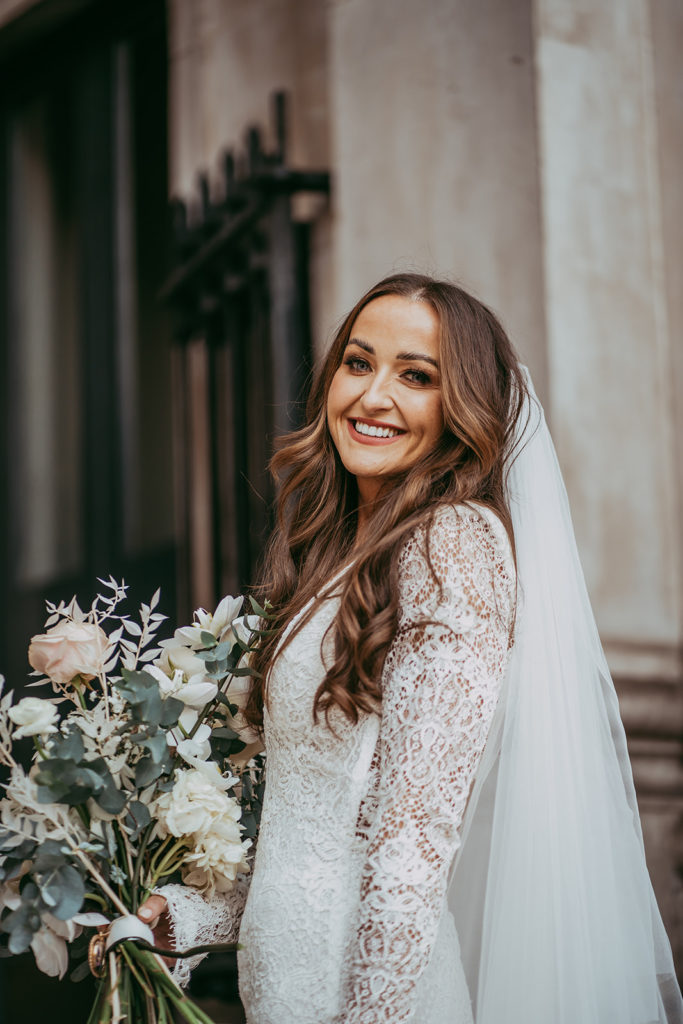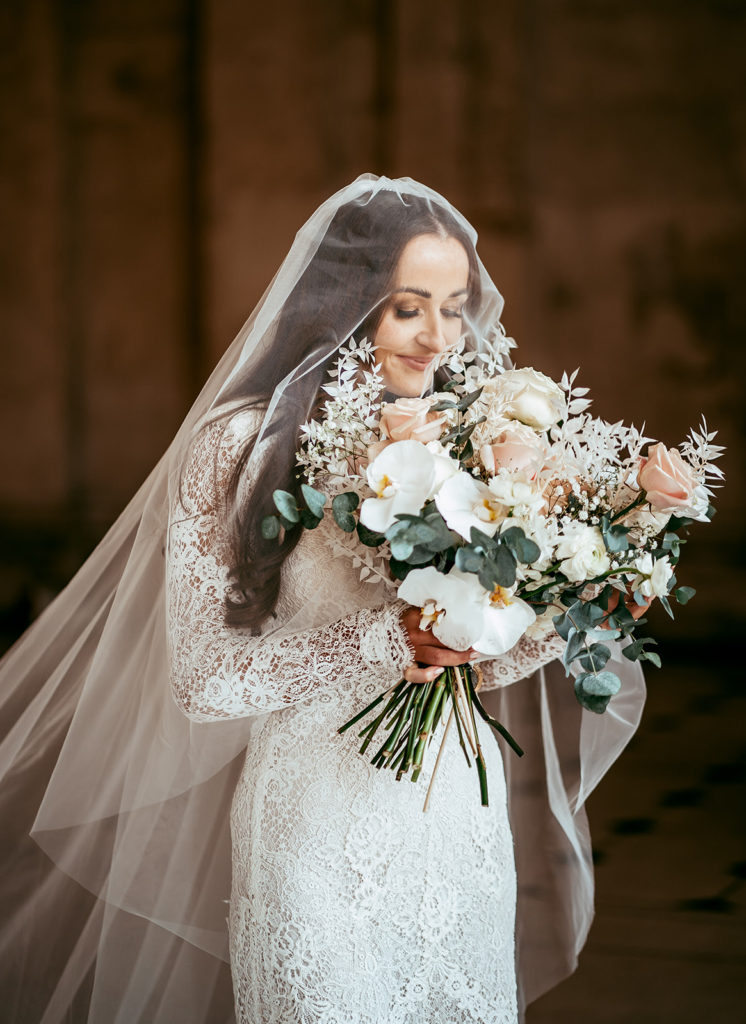 The Dress
I trawled through many different dresses online and visited a couple of bridal shops whilst in London but didn't see anything I loved. I knew I wanted something simple, elegant, and timeless. I visited my friend Danielle's boutique, White Blossom bridal, in Warrenpoint and fell in love with so many of her dresses. I chose a Sophie et Voile dress which I subsequently wore for Day 2. It was so cool and quirky, and I was able to wear it on our honeymoon, and I'm already planning the next occasion I'll get to wear this stunning dress. When I visited The One, it was snowing, and my sister Leanne persevered in driving me down on our top-secret dress-hunting mission (before my ring had arrived). I tried on maybe 8 dresses, but I really fell in love with 2. The Sinead Lace dress by Sarah Varca wasn't the style of dress I ever anticipated going for, but when I tried it on, I just knew this was the dress I envisaged my Daddy walking me down the aisle in (if he was here). After showing my mummy, my sisters my & best friend, I knew it was the one. It was an emotional journey. But I couldn't stop thinking about the Moira Hughes Silk dress and Varca coat! It felt very high fashion with lots of drama, and I felt like both dresses reflected my style and personality in very different ways. I went back to Sinead about six weeks later and decided to go for the silk dress and coat for the evening, and I am so glad I did.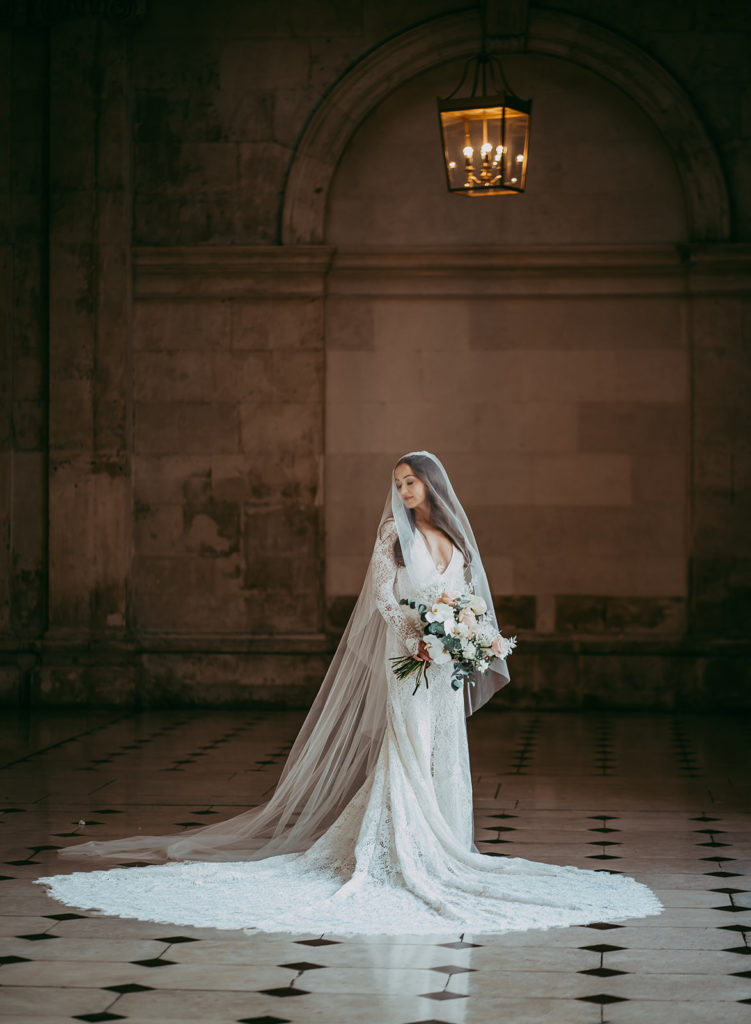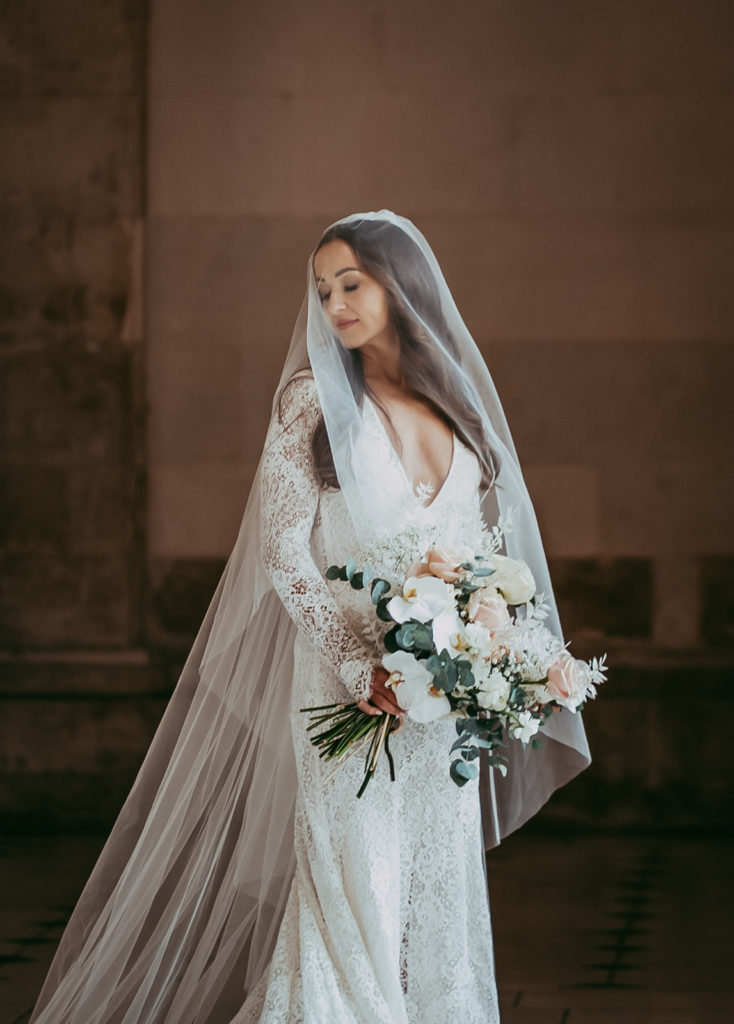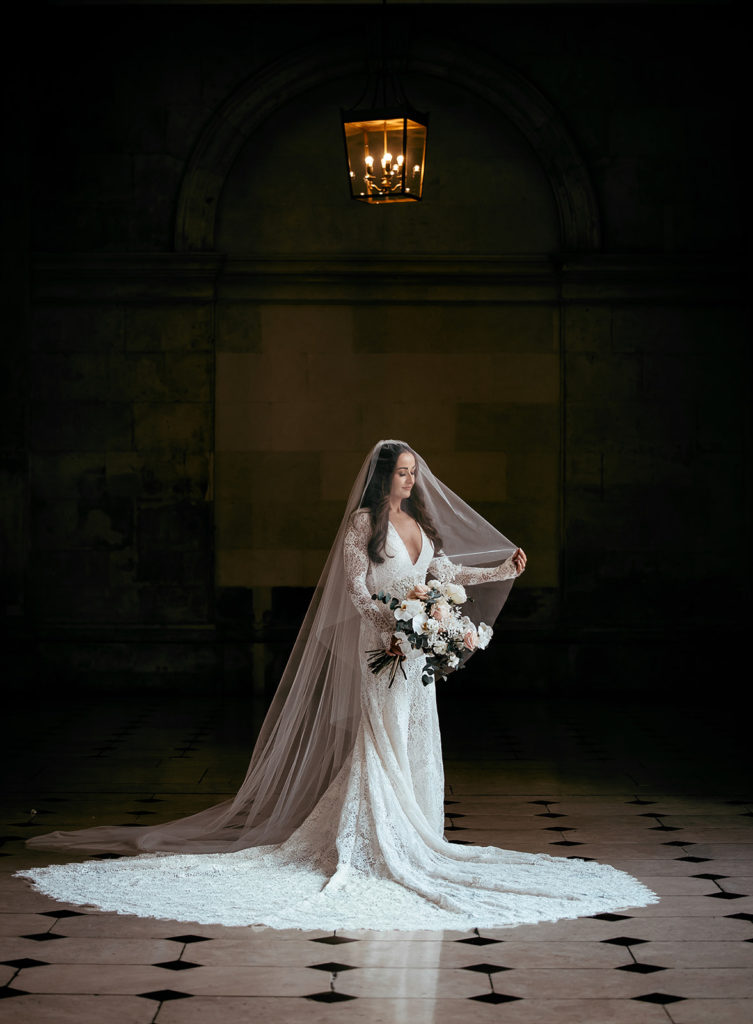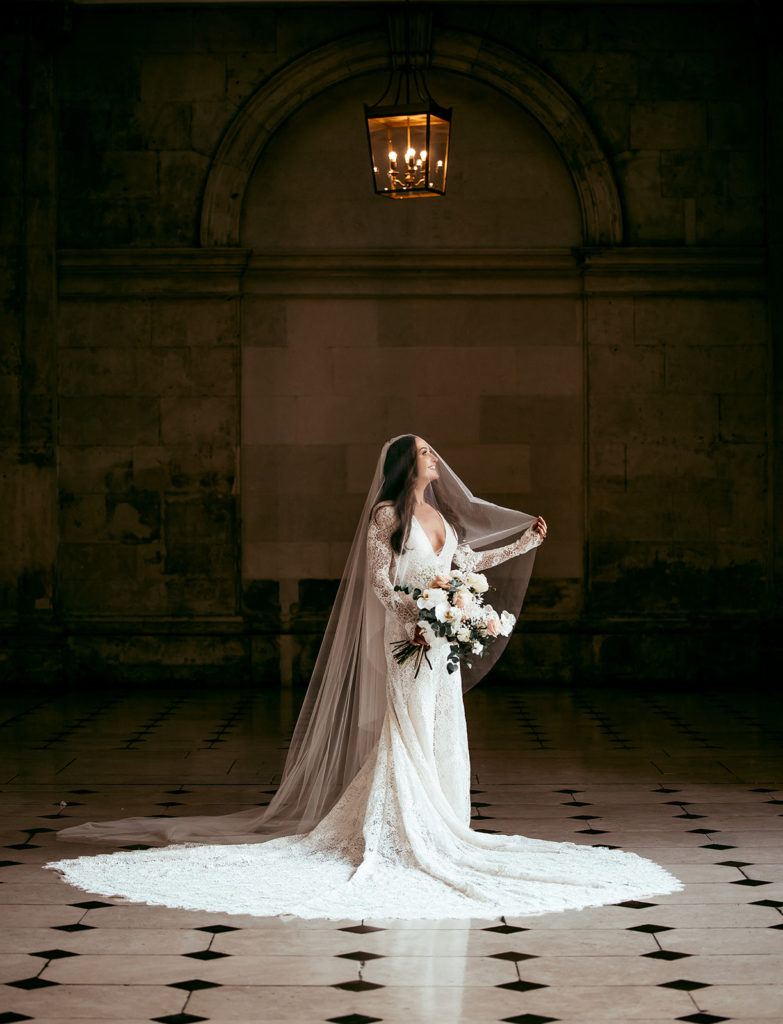 The Bridesmaids
I have wanted an all-white wedding since I was about 14. I love the elegance and simplicity and I knew I wanted my bridesmaid's flower bouquets to be the only pop of colour. Given that they are my nearest and dearest, I was conscious that I wanted them to wear a dress they felt stunning wearing. We originally picked a Shona Joy slip dress, but the closer it came to the time of the wedding, the more the dresses felt a little too summery I had already ordered a few Solace London dresses earlier in the year, so I went back to the drawing board and ordered the Solace London dresses two weeks before the wedding and my sisters Leanne and Shenna fell totally in love when they tried it on as did Laura and Emma. The style, the cut and the sleeve were so elegant and they all looked so stunning; the girls and my mummy really stole the show and I'm so glad we made the last-minute decision to change.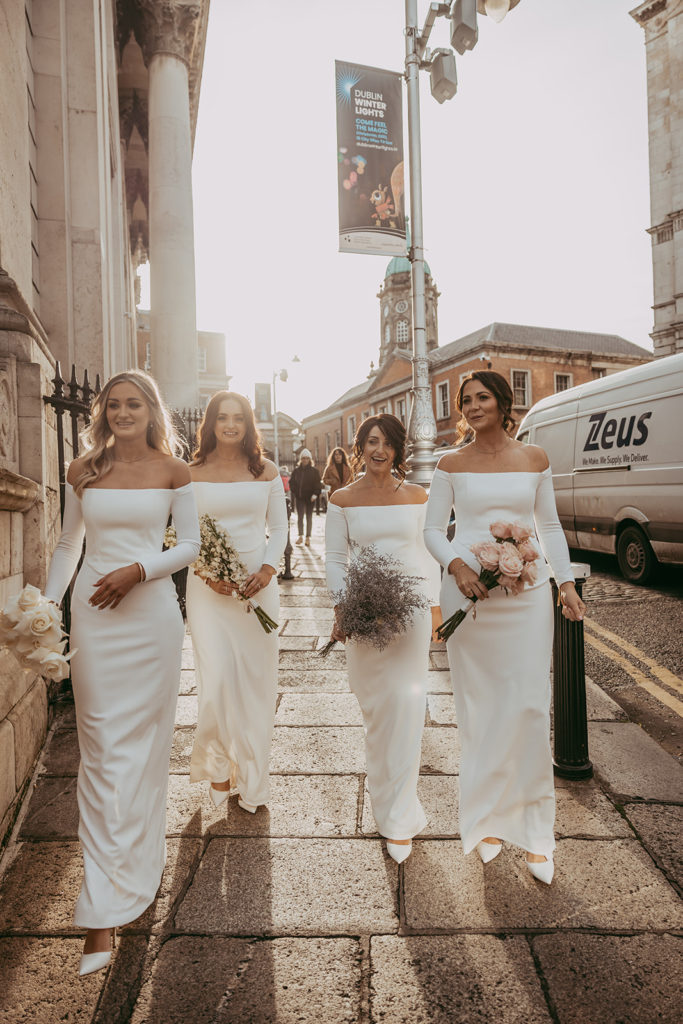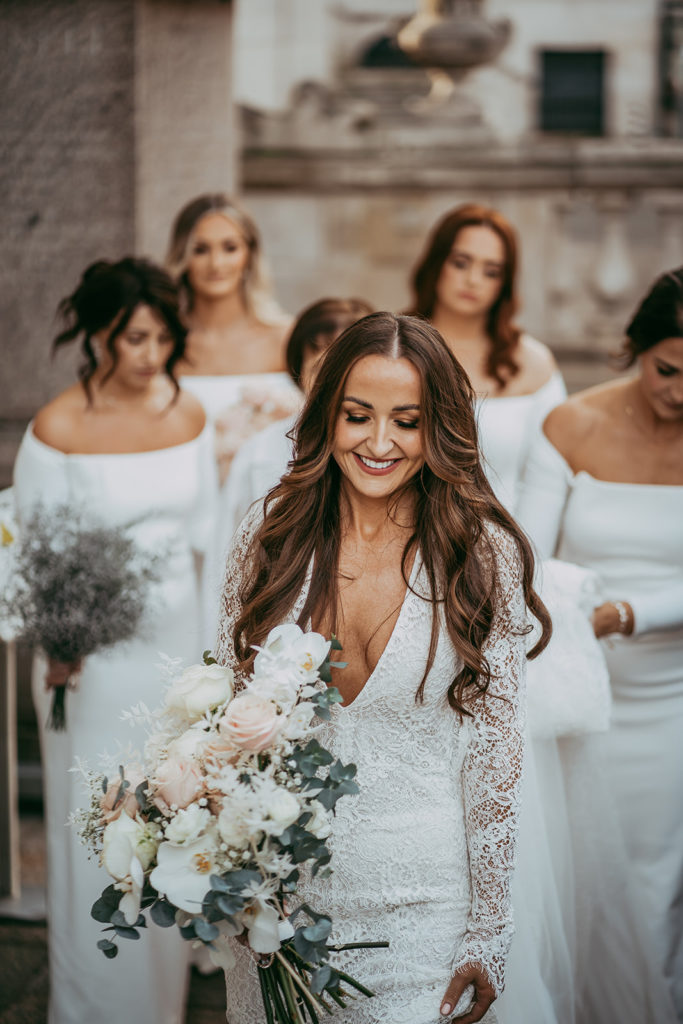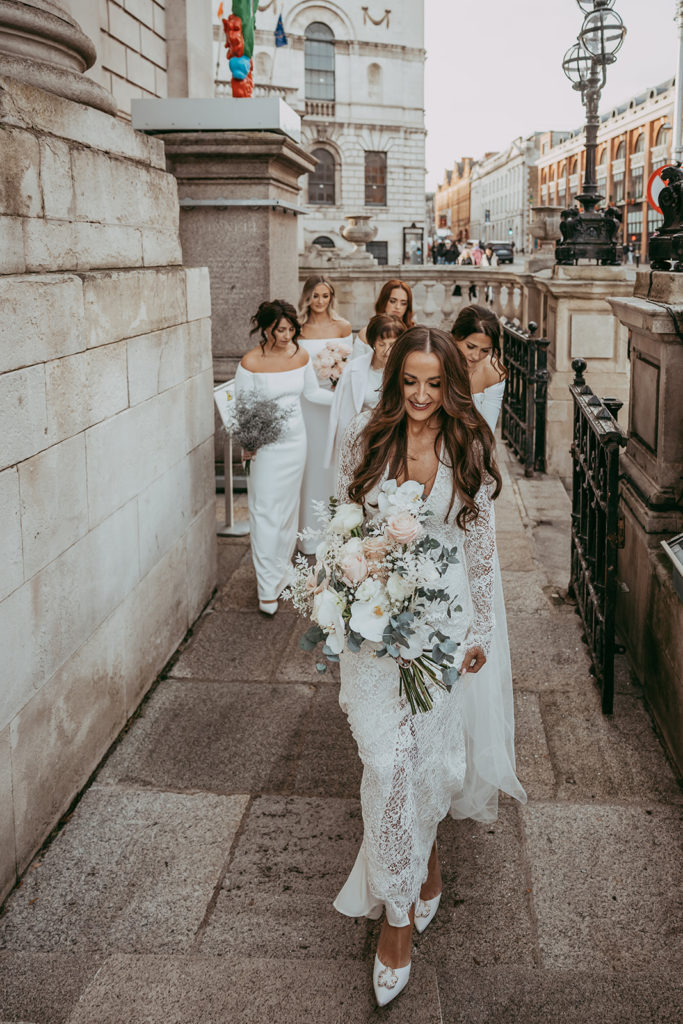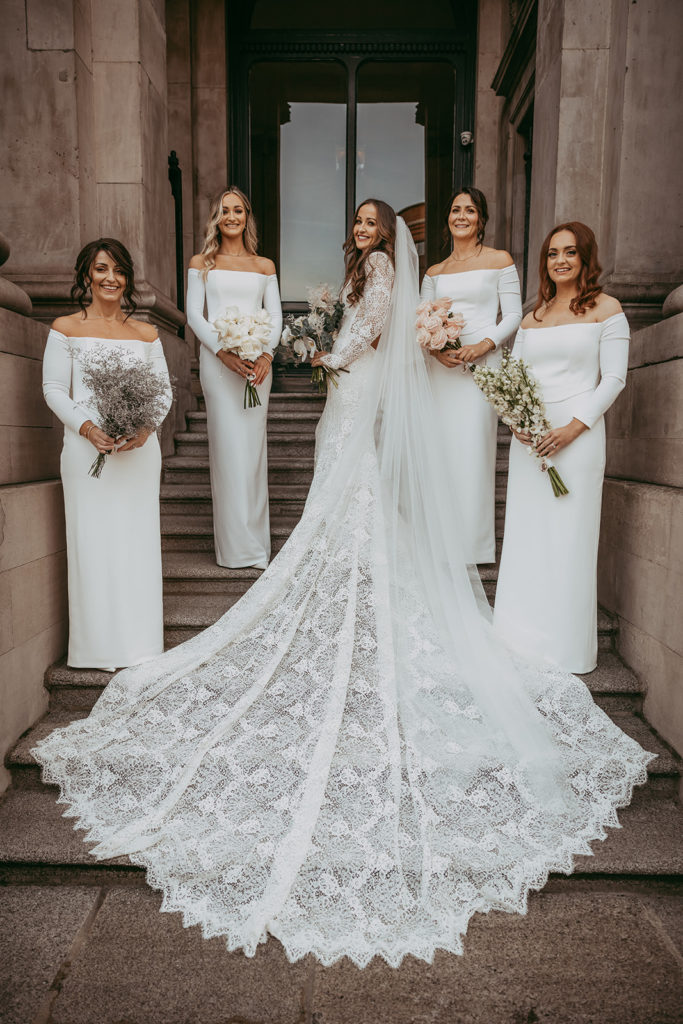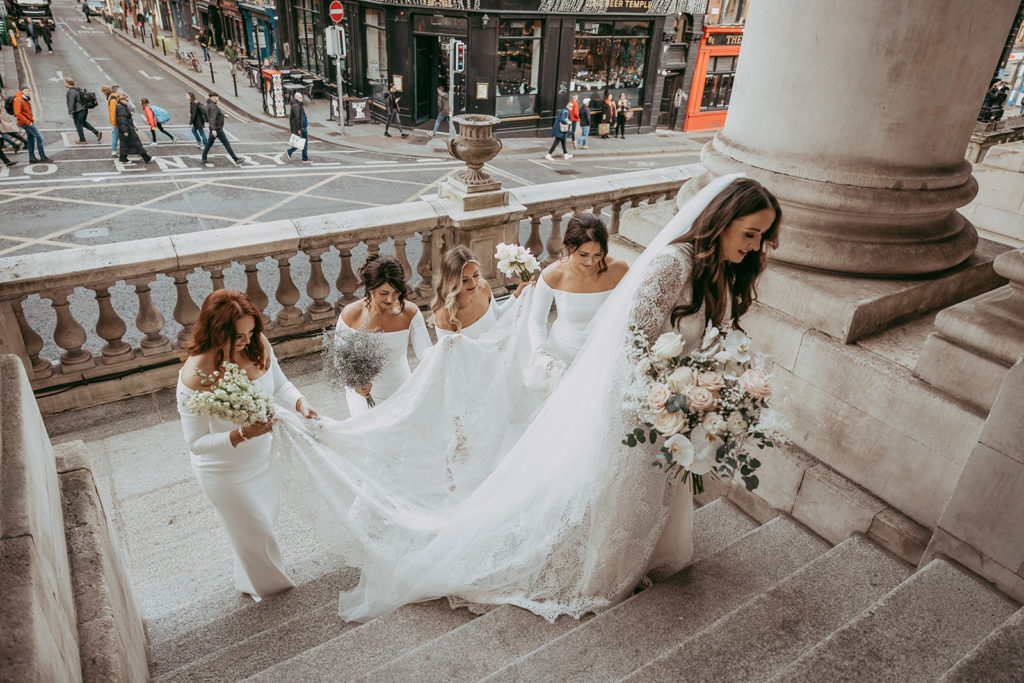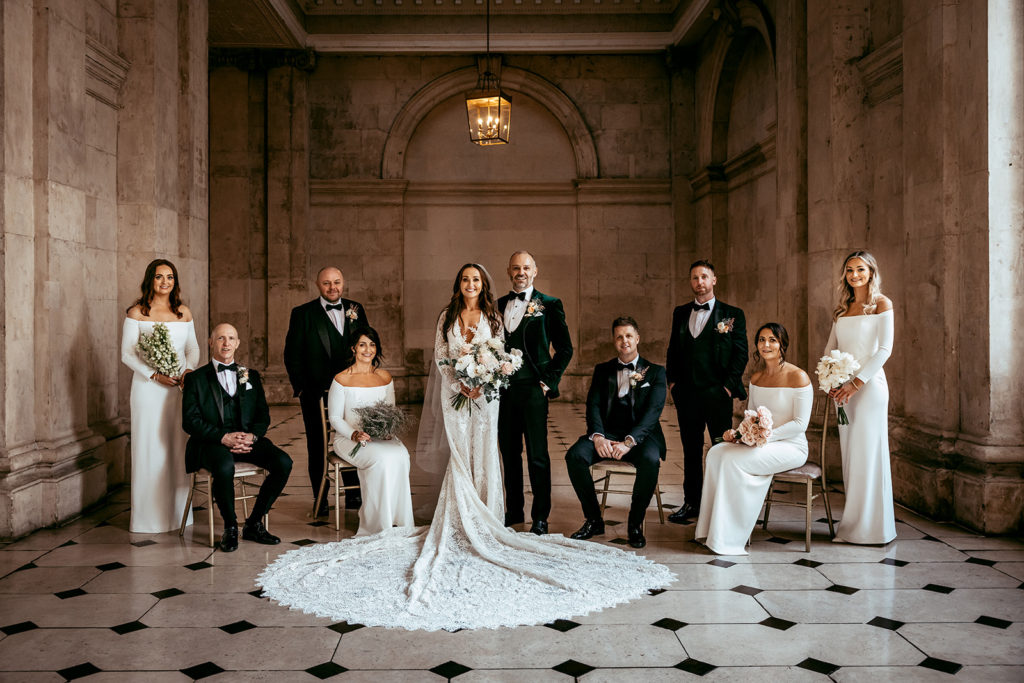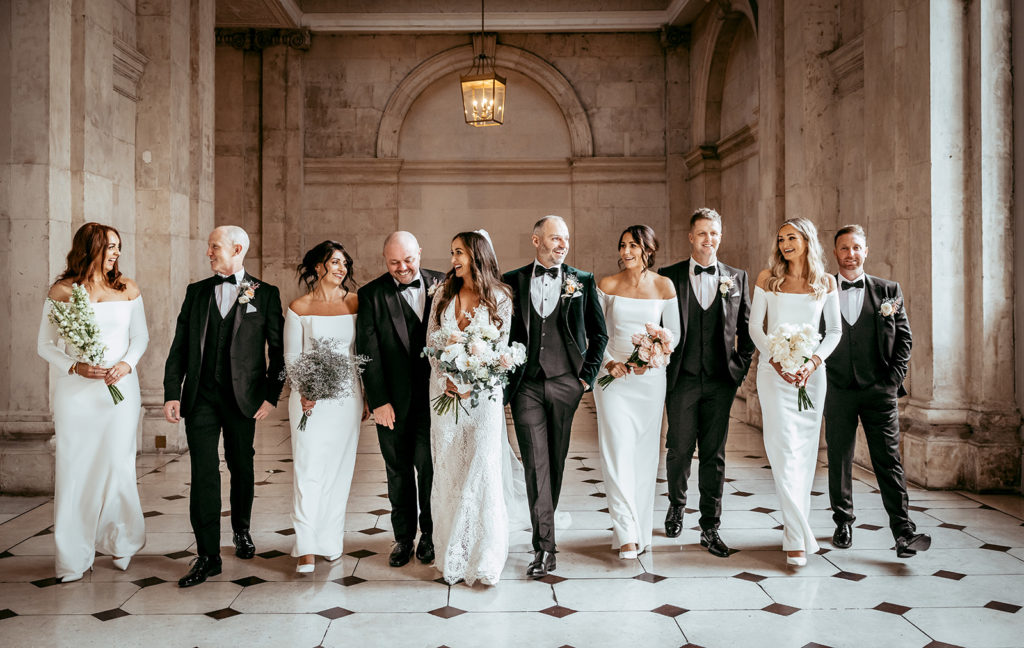 The Ceremony
Words and music are super important to me and I knew I wanted our ceremony to be special which is why we chose a Humanist ceremony at City Hall, which is probably one of the most stunning buildings in Dublin. Emma, our celebrant totally got our vibe, she added so much to our ceremony, it was so special and without doubt my favourite part of our day.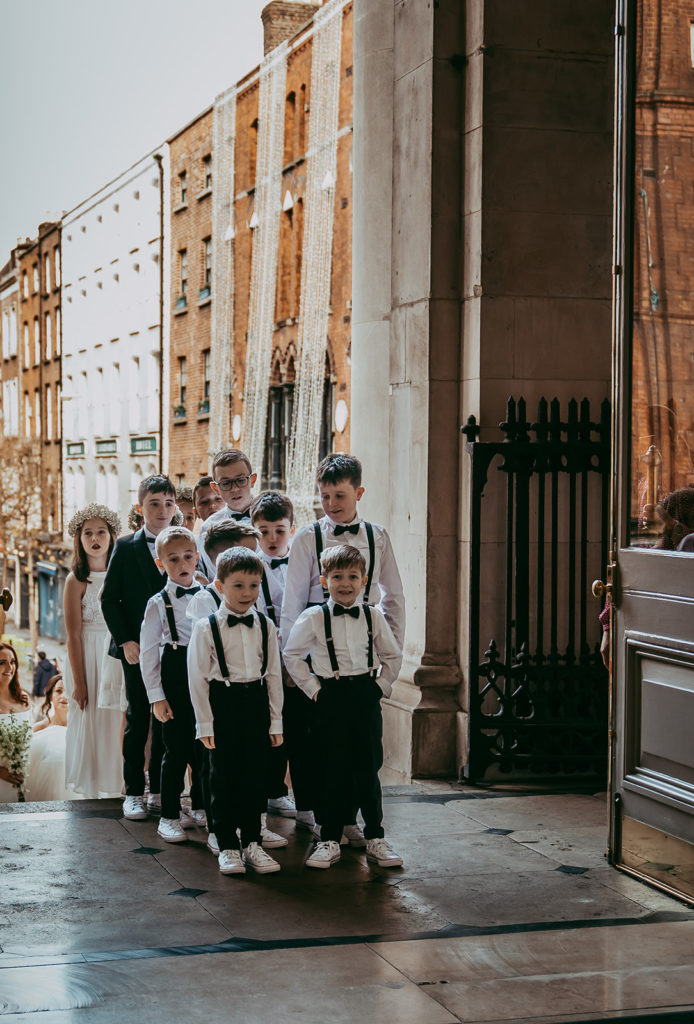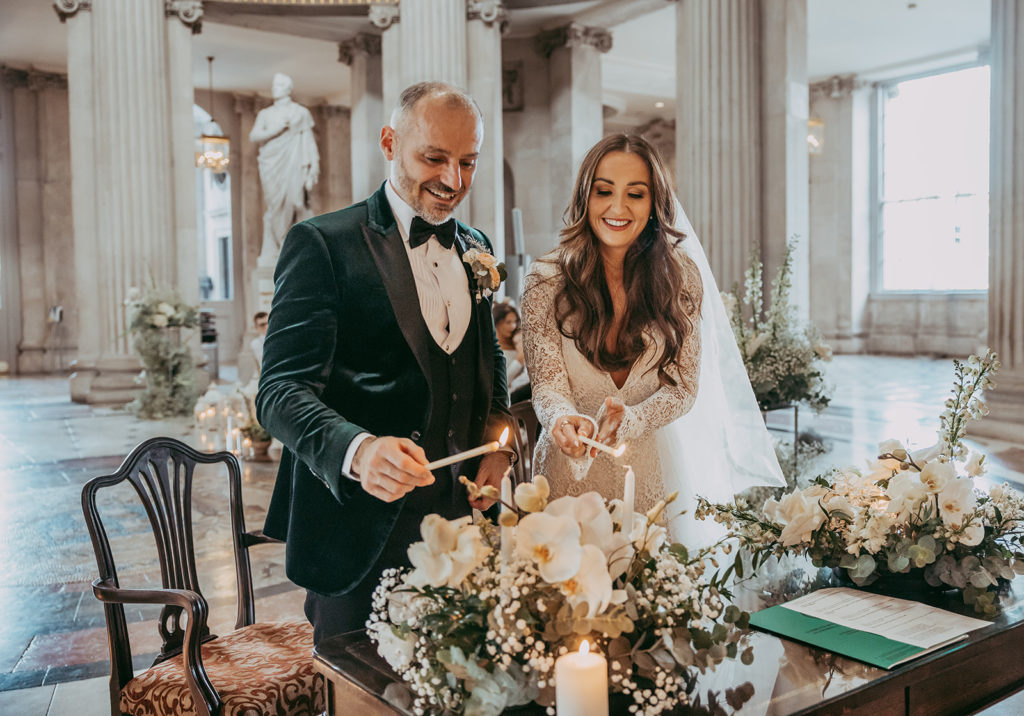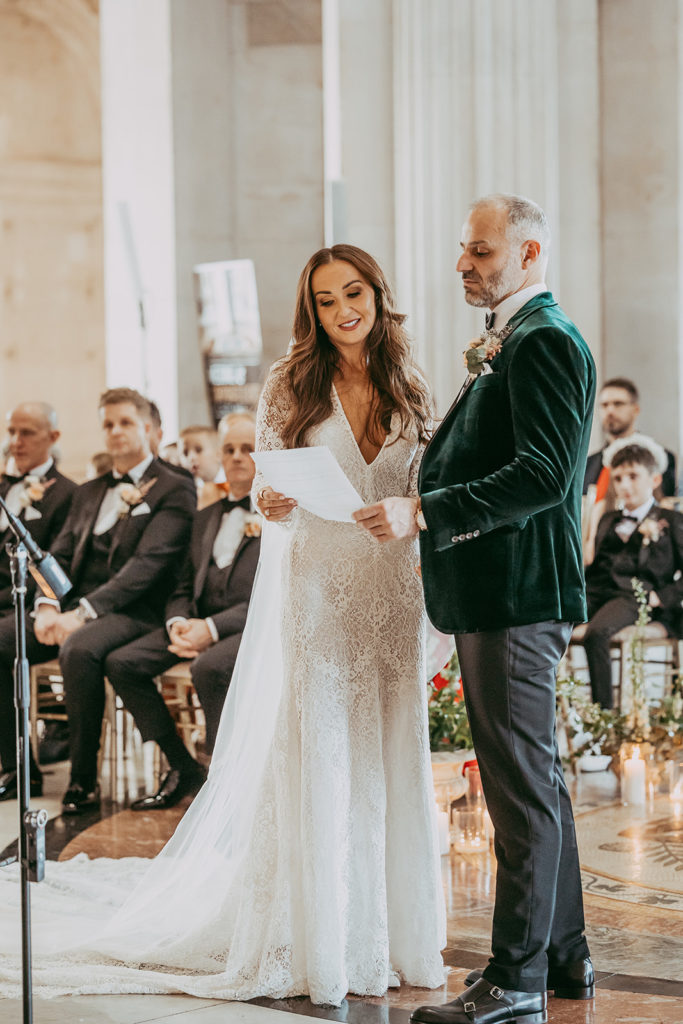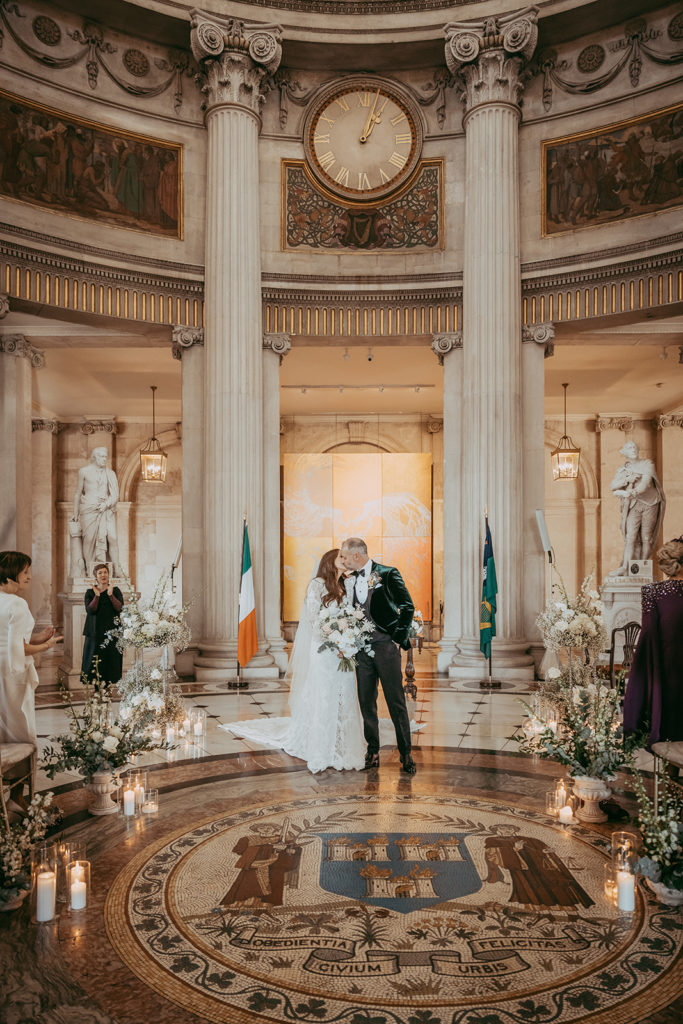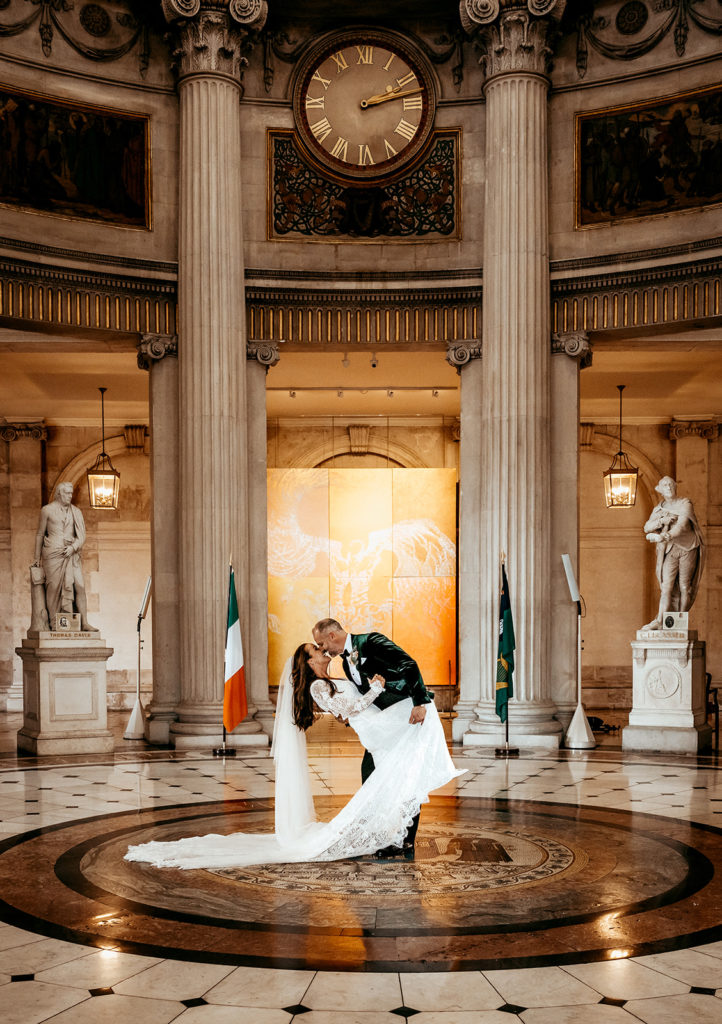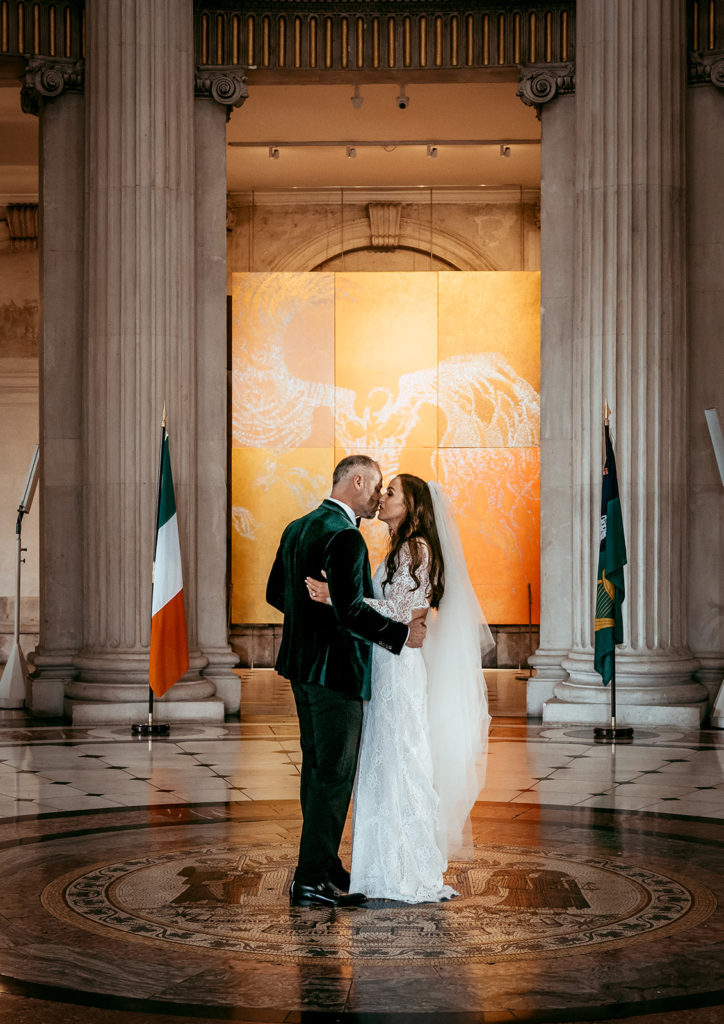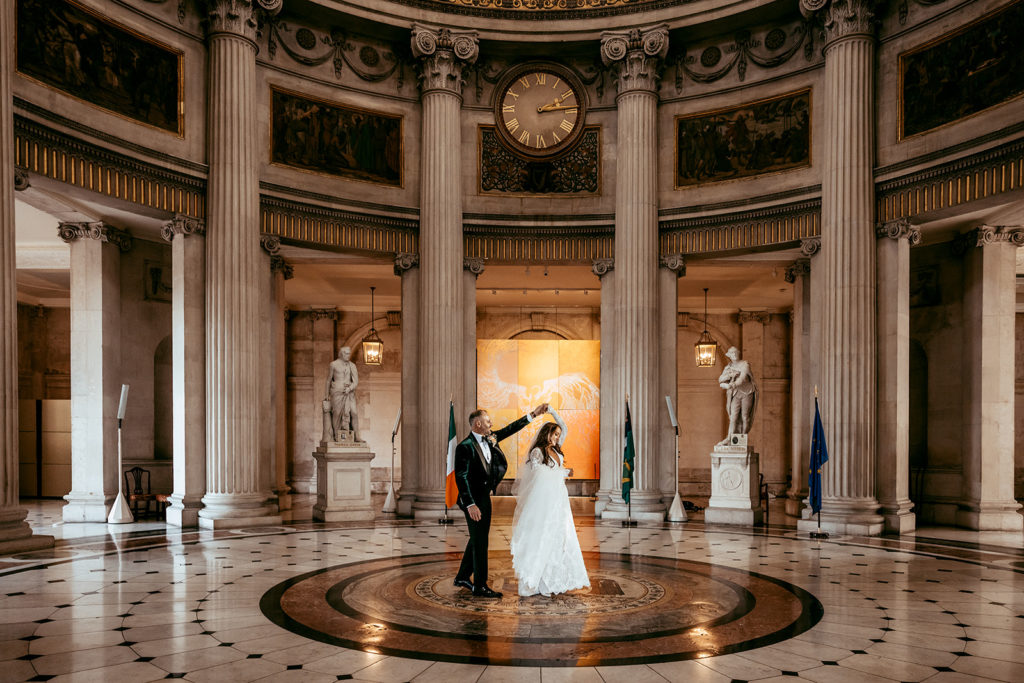 The Venue
The venue was an effortless choice for us in the end. We originally planned to get married in Italy but struggled to find an appropriate date at the venues we loved. We decided it was a sign to get married at home, and I knew if I was getting married at home, it had to be in Winter at the Westbury in Dublin. My Daddy very sadly passed away in December 2020, and the Westbury was the last place we stayed in together in September 2020 for my sister's birthday and was a firm favourite for him and my mum. When I enquired in the Westbury for potential dates, the first date on the list they shared was November 29th, my Daddy's birthday. I couldn't believe it, and when I told my mummy she told me that was my sign from my Daddy. It was super important to me to make my Daddy and my niece's presence (my niece very tragically passed away in June 2019, 16 days shy of her 4th birthday) felt at our wedding so I couldn't think of a better day to do it on.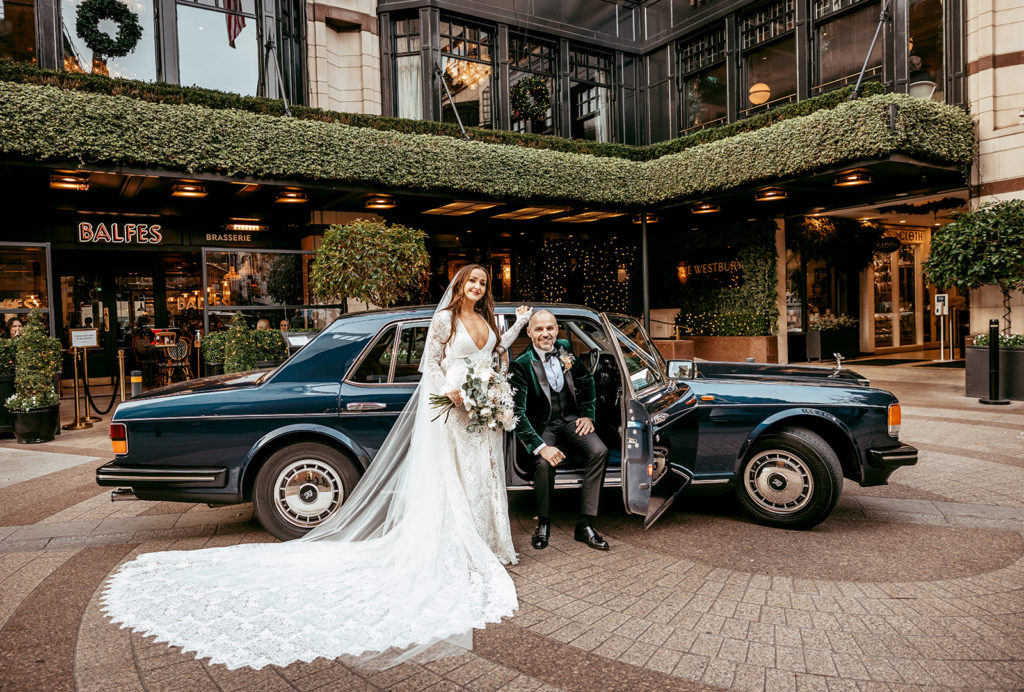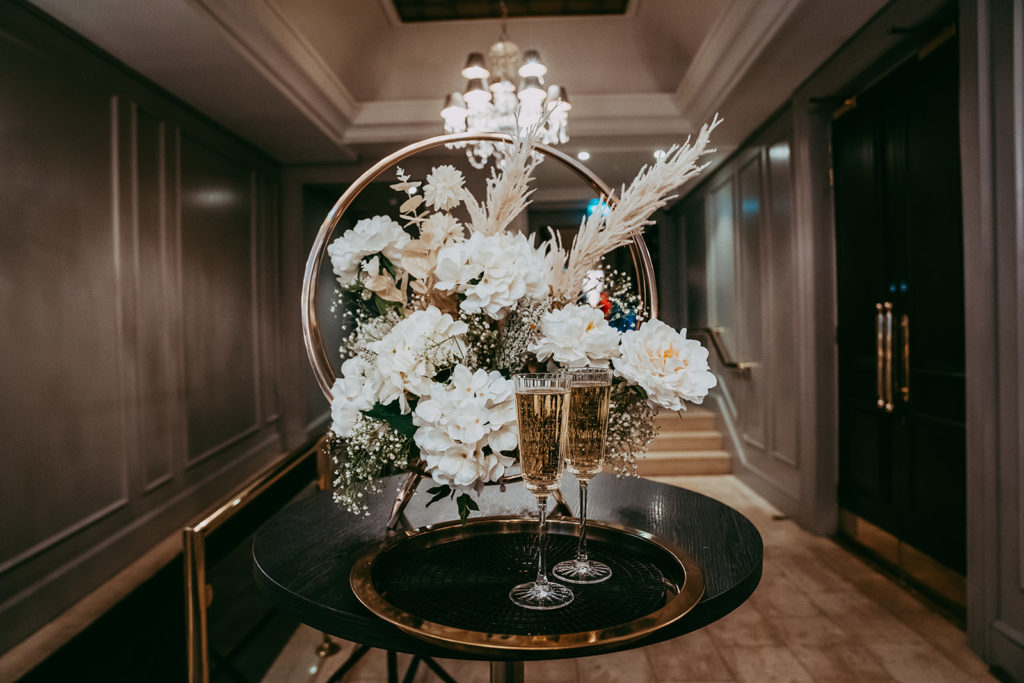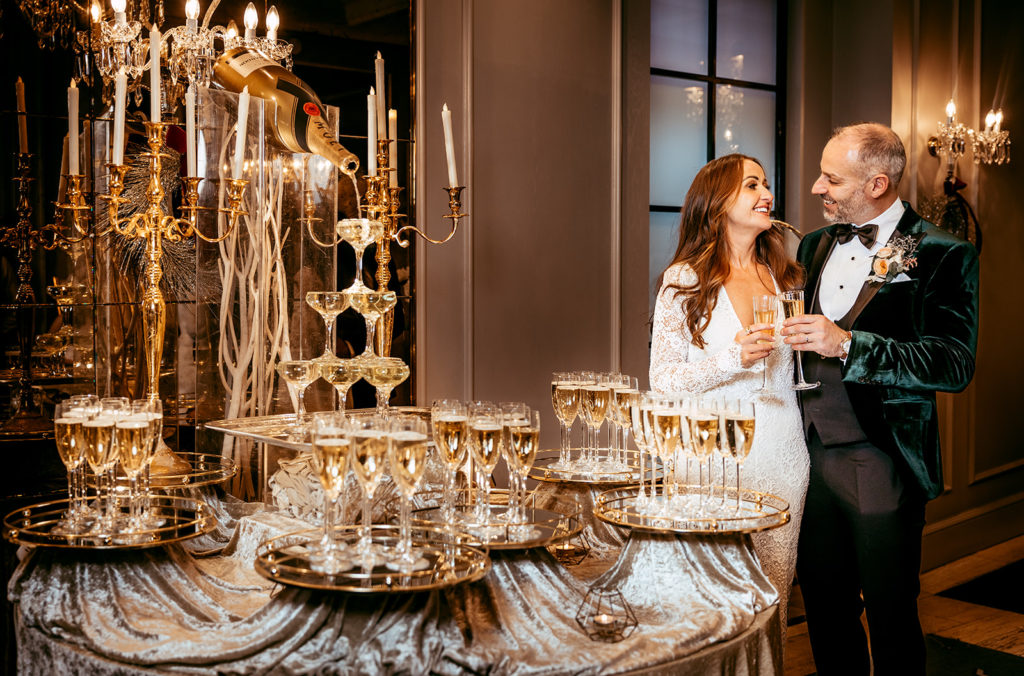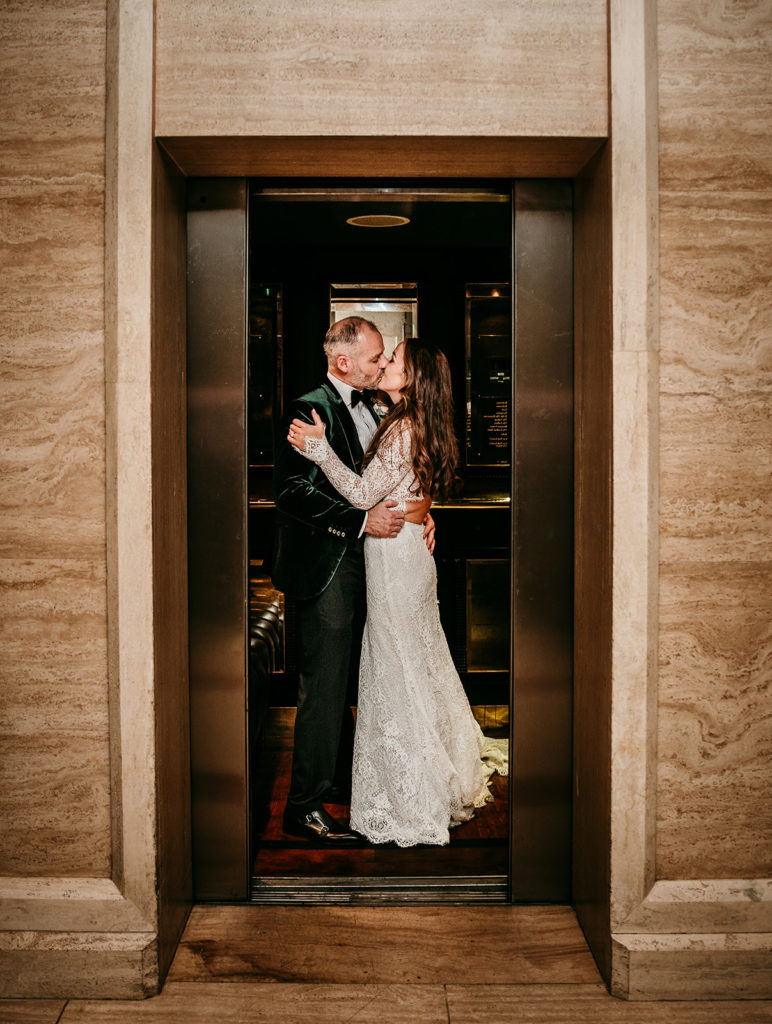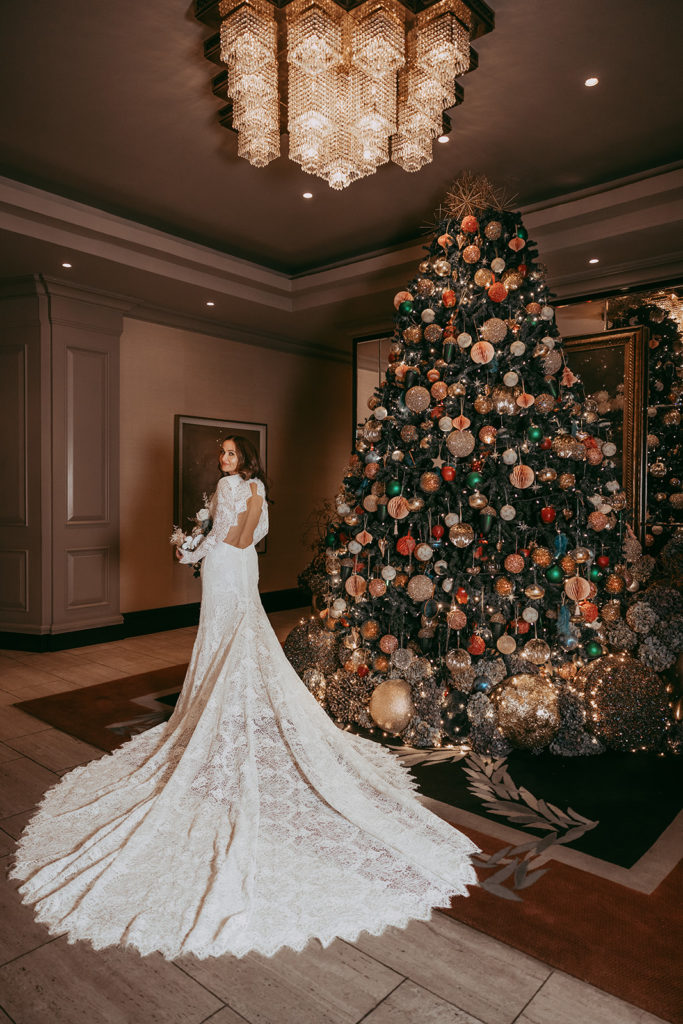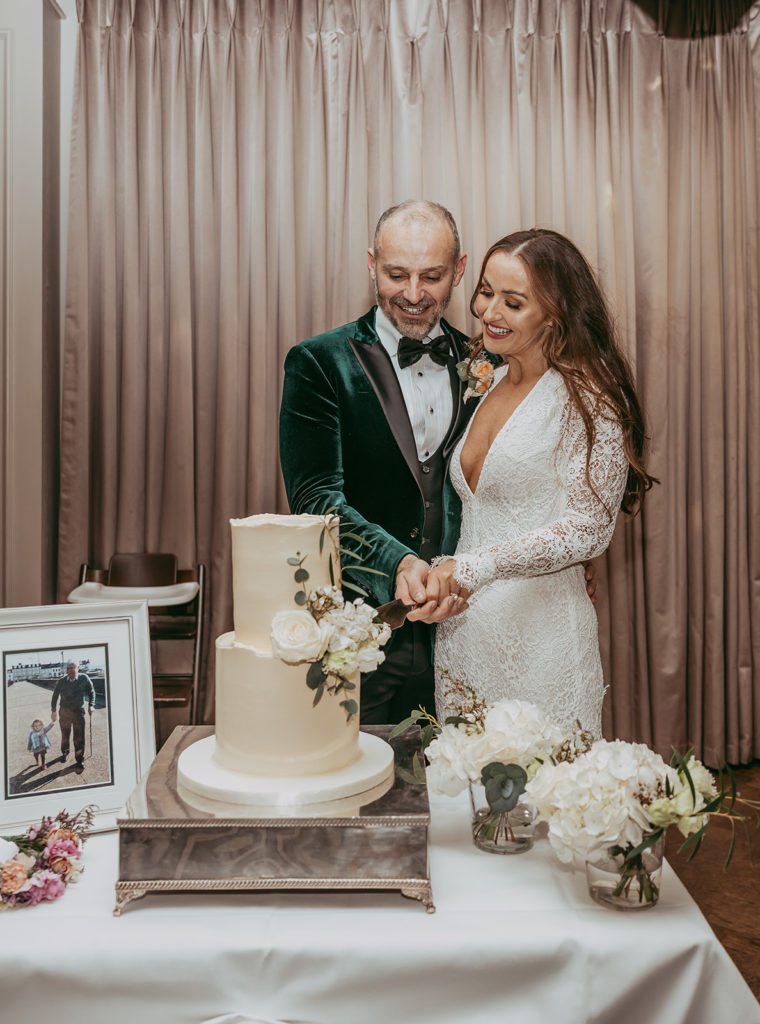 The Entertainment
Given the location at City Hall, I wanted our music to be as elegant as the building itself, and The Dublin String Quartet was so simple and beautiful and the perfect choice. Our band at the reception was The Nooks, and we never considered anyone else. I've known John (The lead singer) probably since I was about 16, He, Chris, and the rest of the lads know how to get a party going. A bit of country, a bit of folk, and everything in between. They really appeal to all ages and music genres. My brother-in-law Stevie T is a DJ so again, I didn't even think for a minute whom we would have to play at our wedding. He knows all of the music my family and friends love, so we didn't even have to discuss the playlist, which was such a weight off my mind, and the craic on the dancefloor was just mighty. It created such a high and was a nice balance between the band and the dance tunes. John and Chris very kindly stayed onto the wee small hours to have a bit of an acoustic sing-along session which was a lovely way to end the night.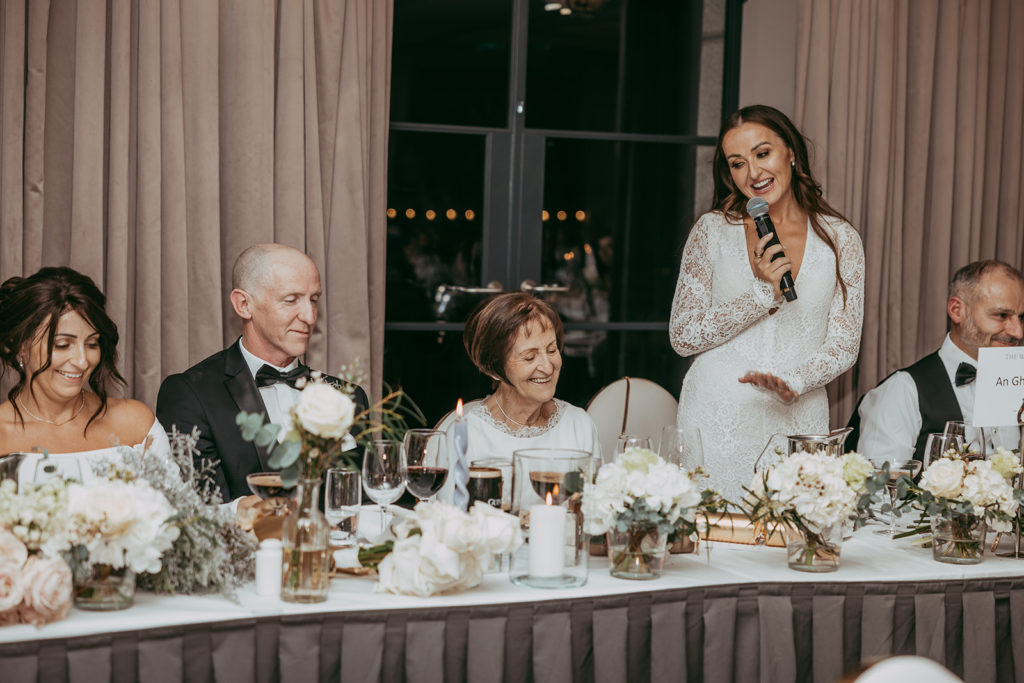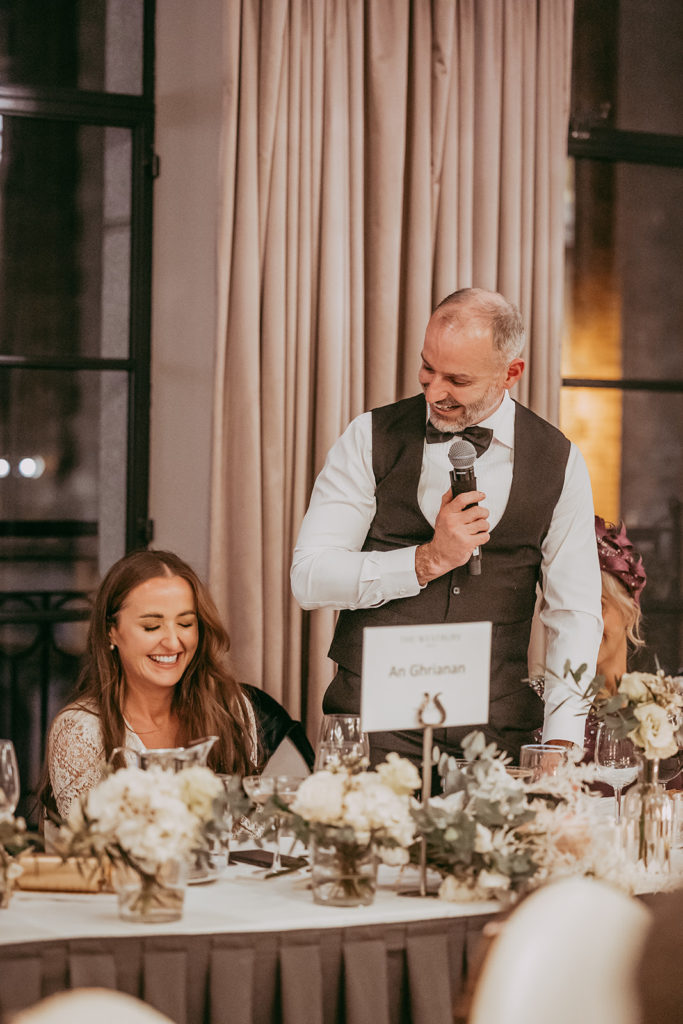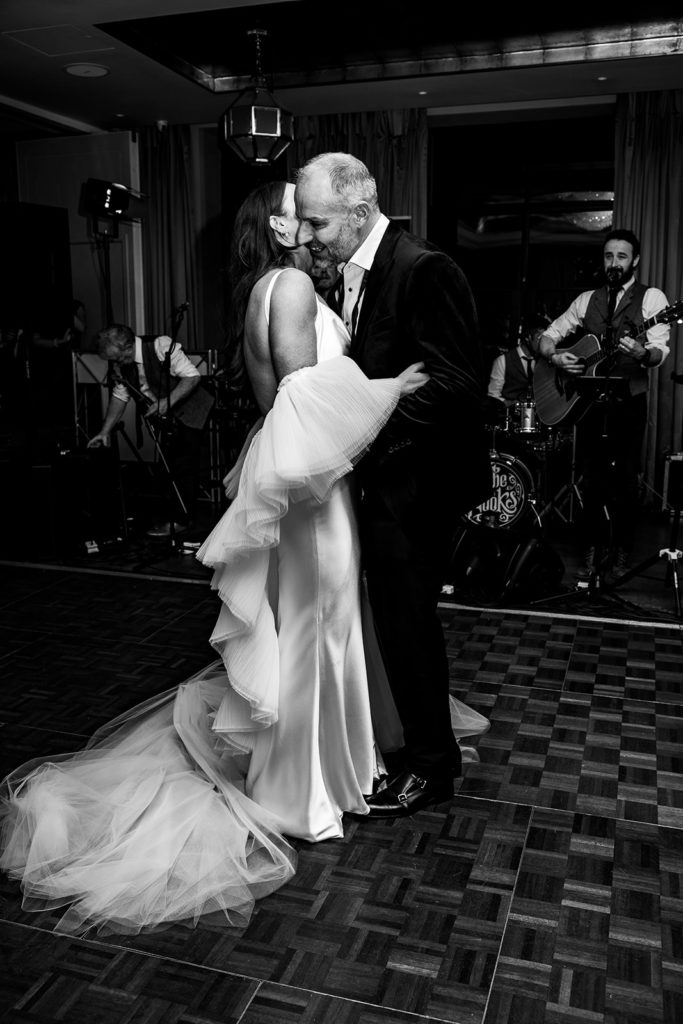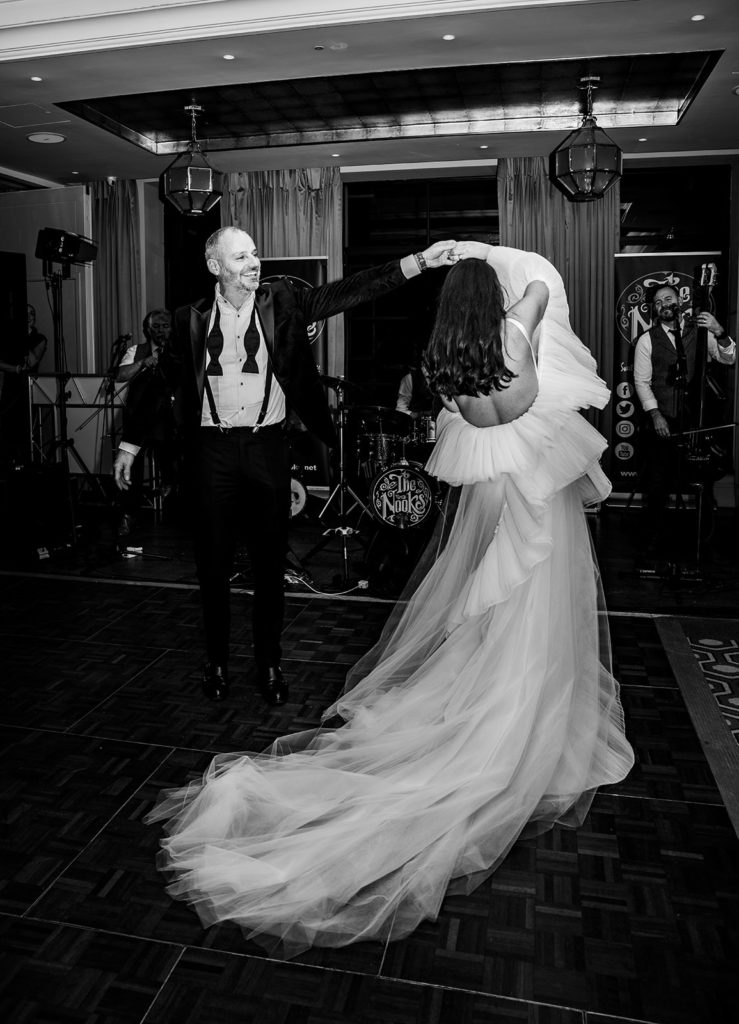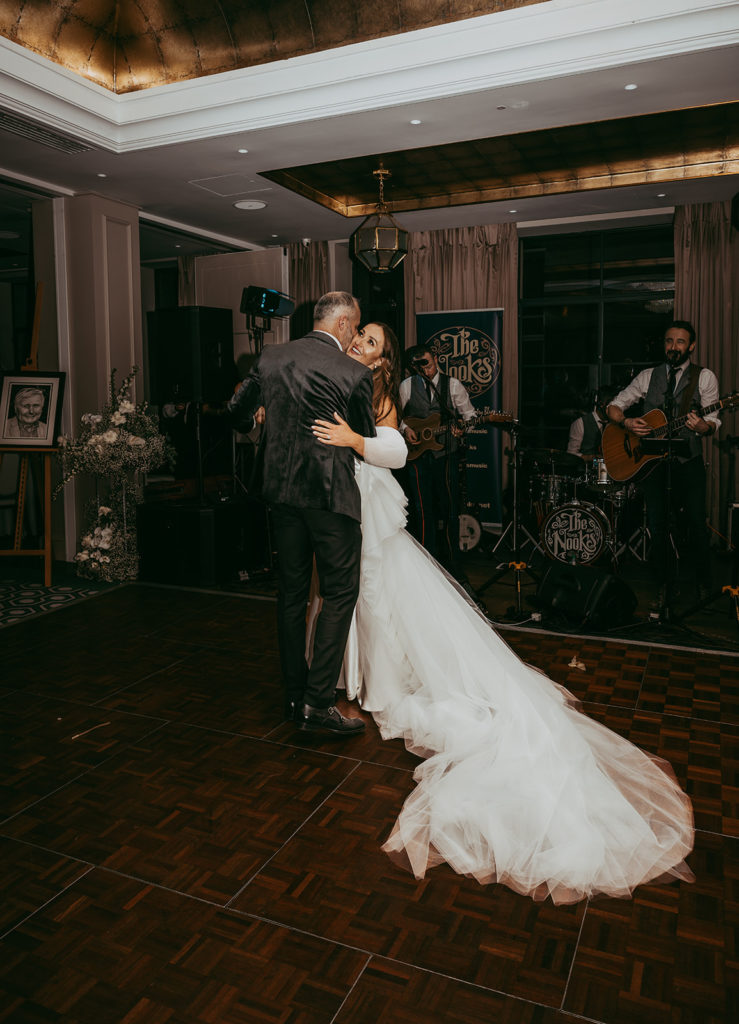 The Best Decision
The best decision was to have a Humanist Ceremony at City Hall. Our celebrant Emma made our day so incredibly special with the energy she brought, and City Hall is simply spectacular. It was important to me to ensure my Daddy, my Goddaughter Grace and Terence's uncle's presence was felt throughout our day. By choosing a Humanist ceremony, we could say and include exactly what we wanted without limitation. Terence and I felt so present during our ceremony; it was the most memorable part of our day. And, of course, having Rashida capture it all on camera and Gintas on video. Her photography skills are just WOW.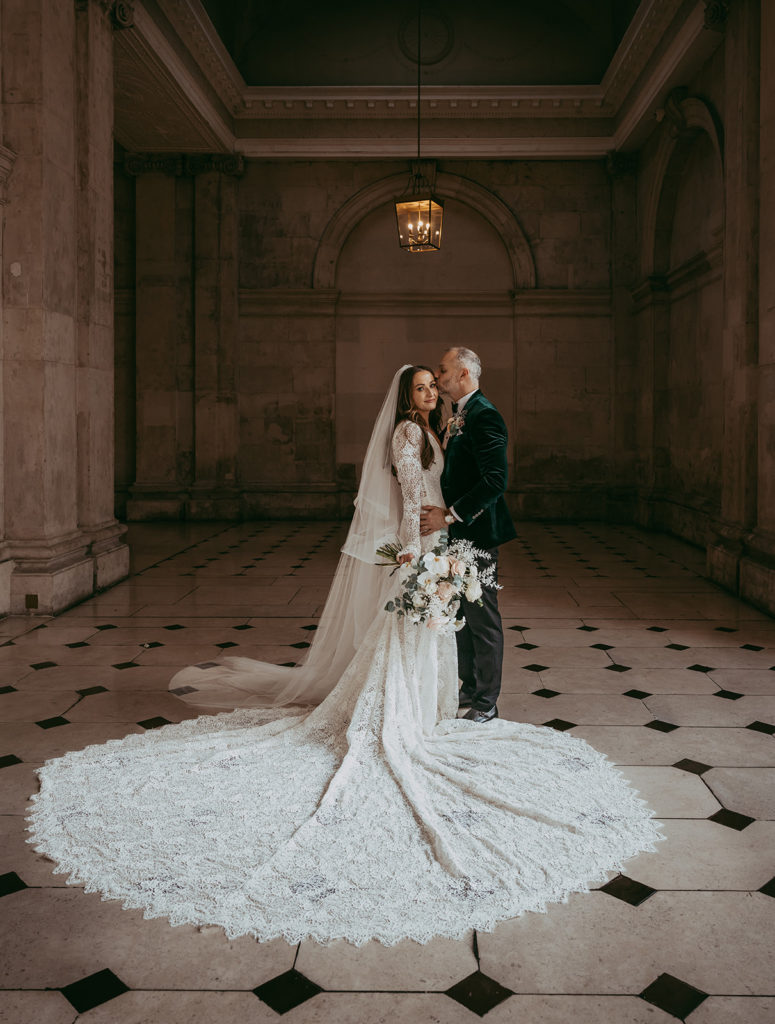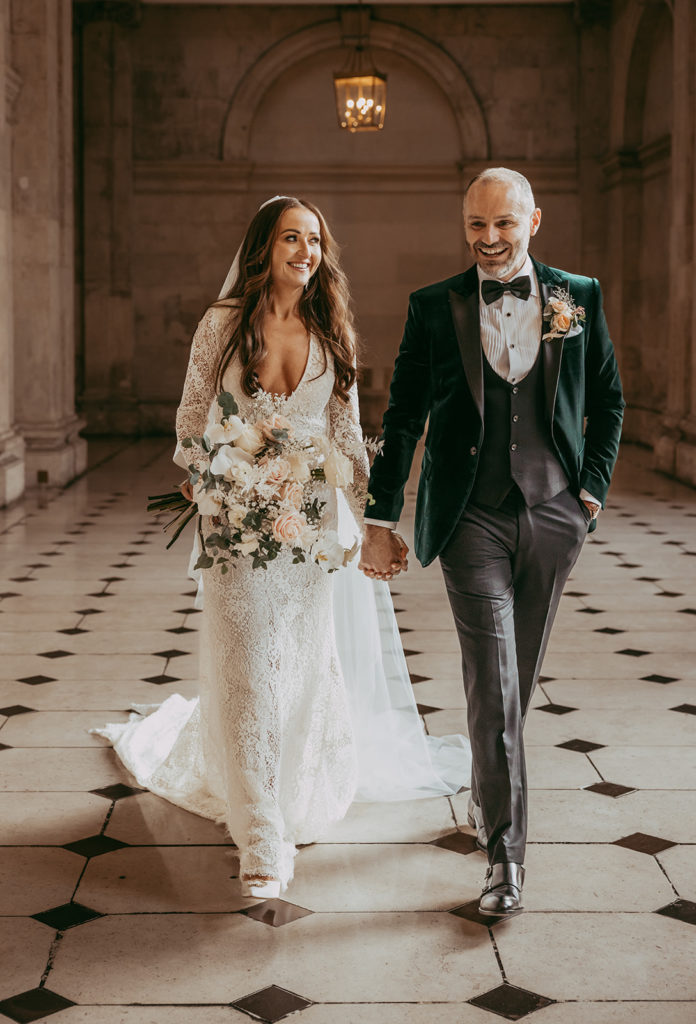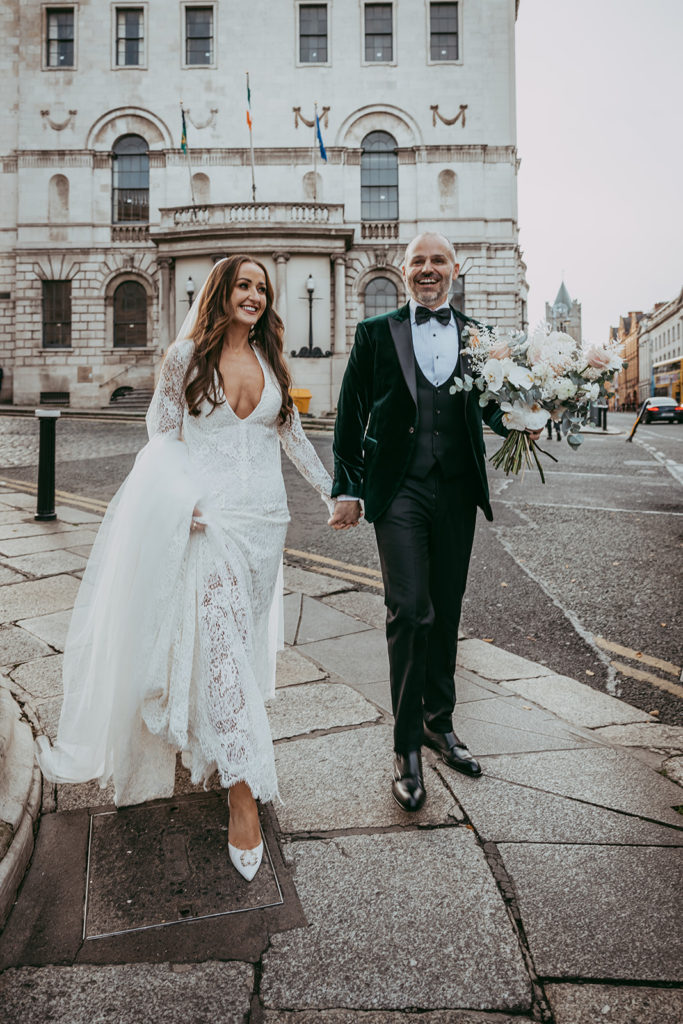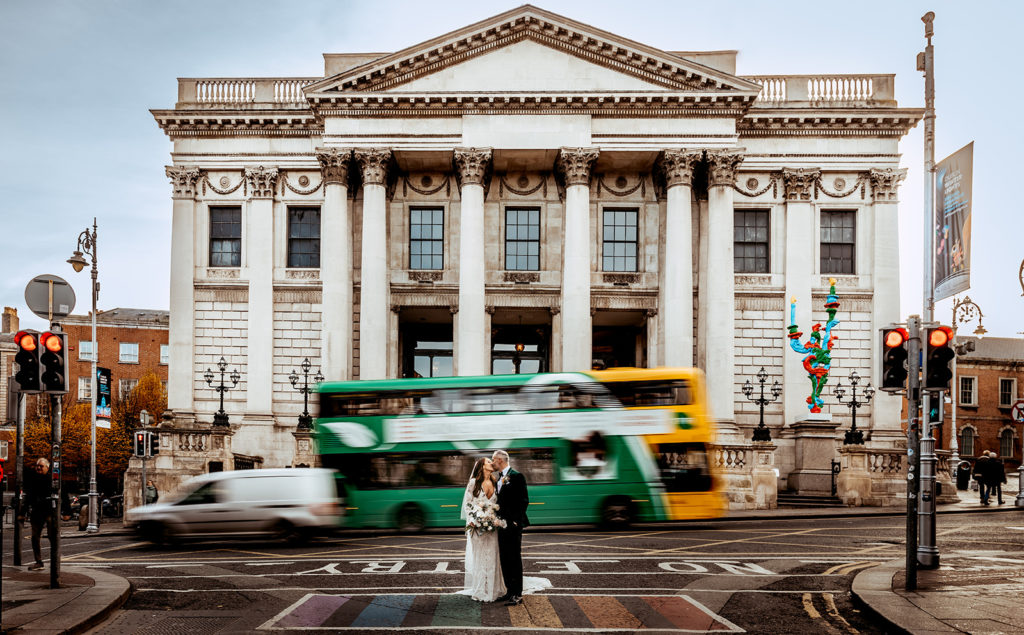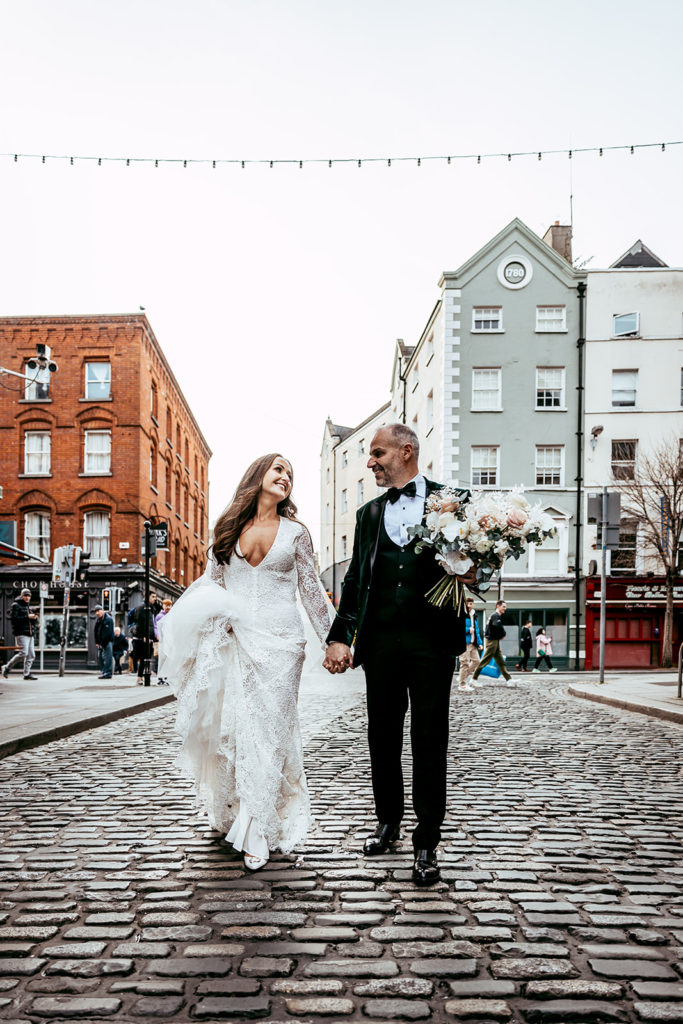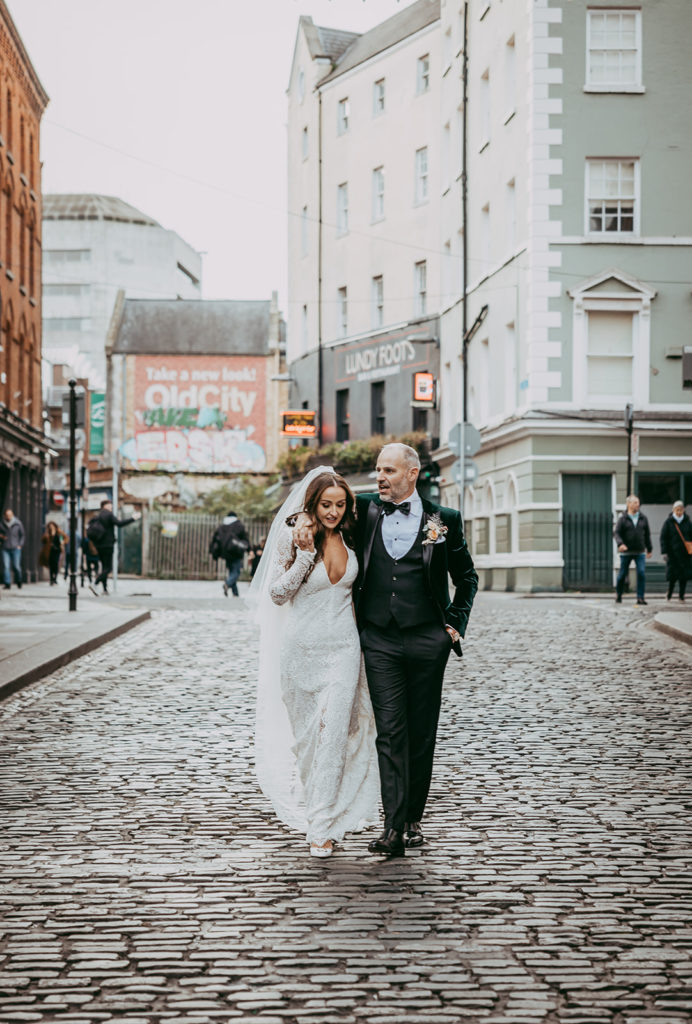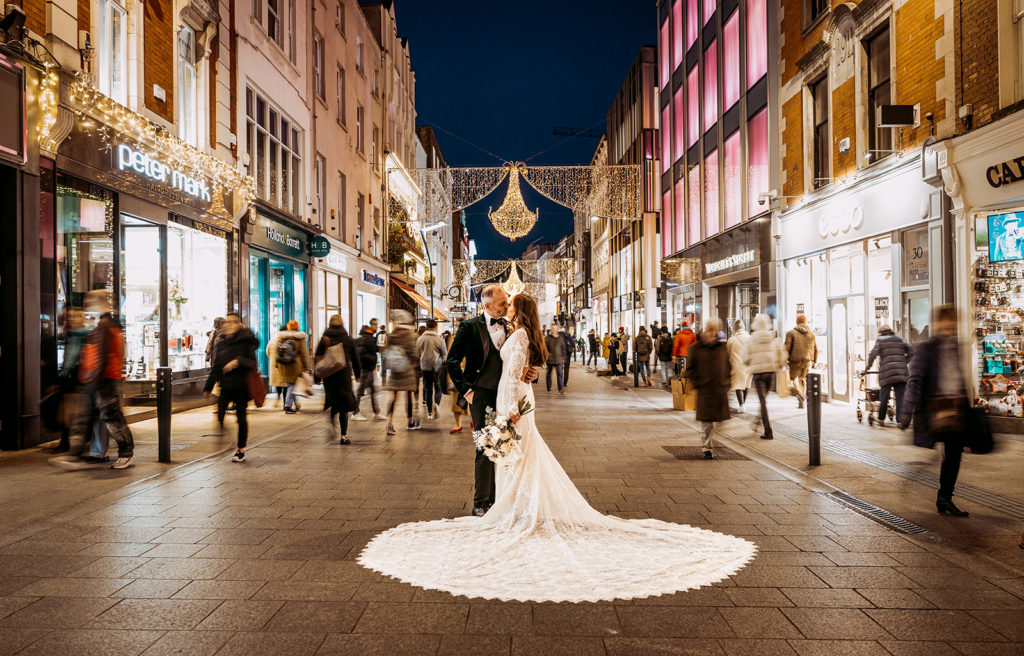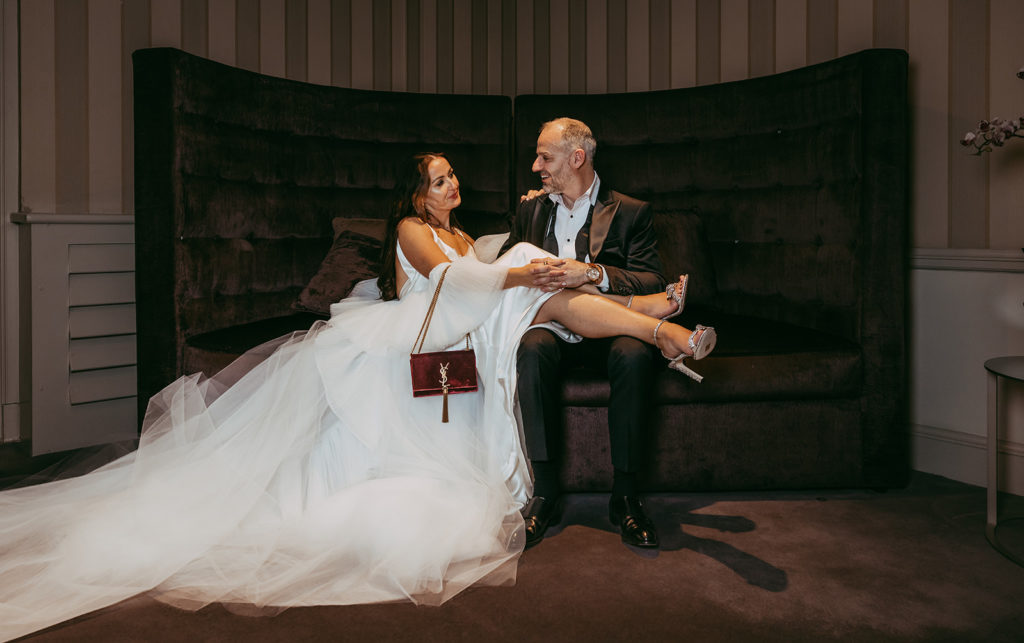 The Worst Decision
None. I don't think there is anything I would have changed.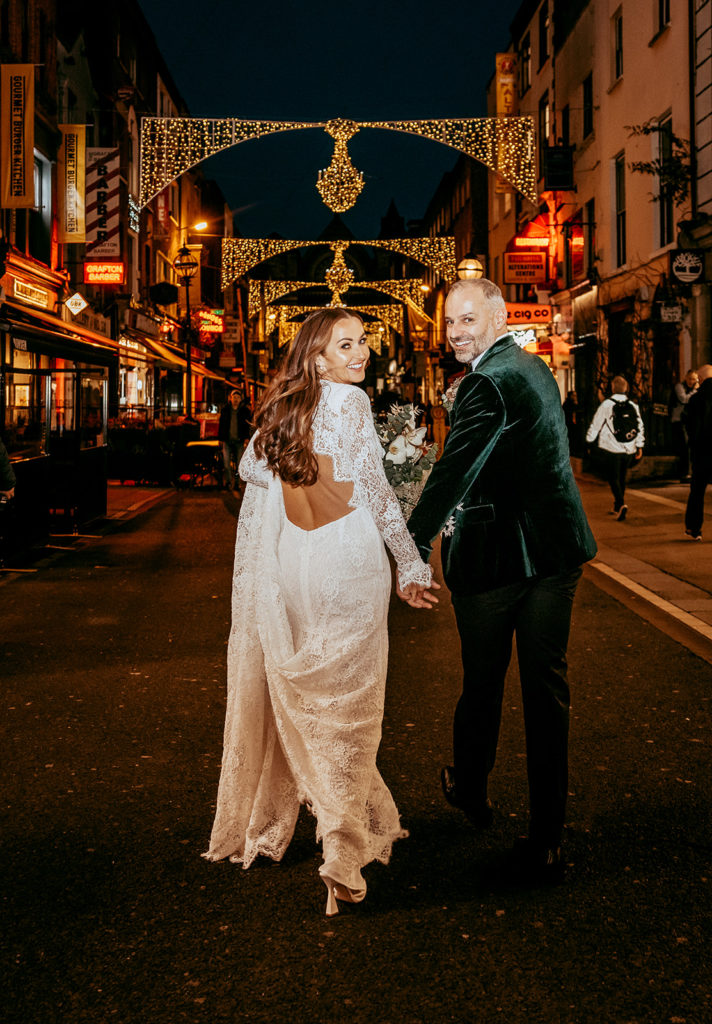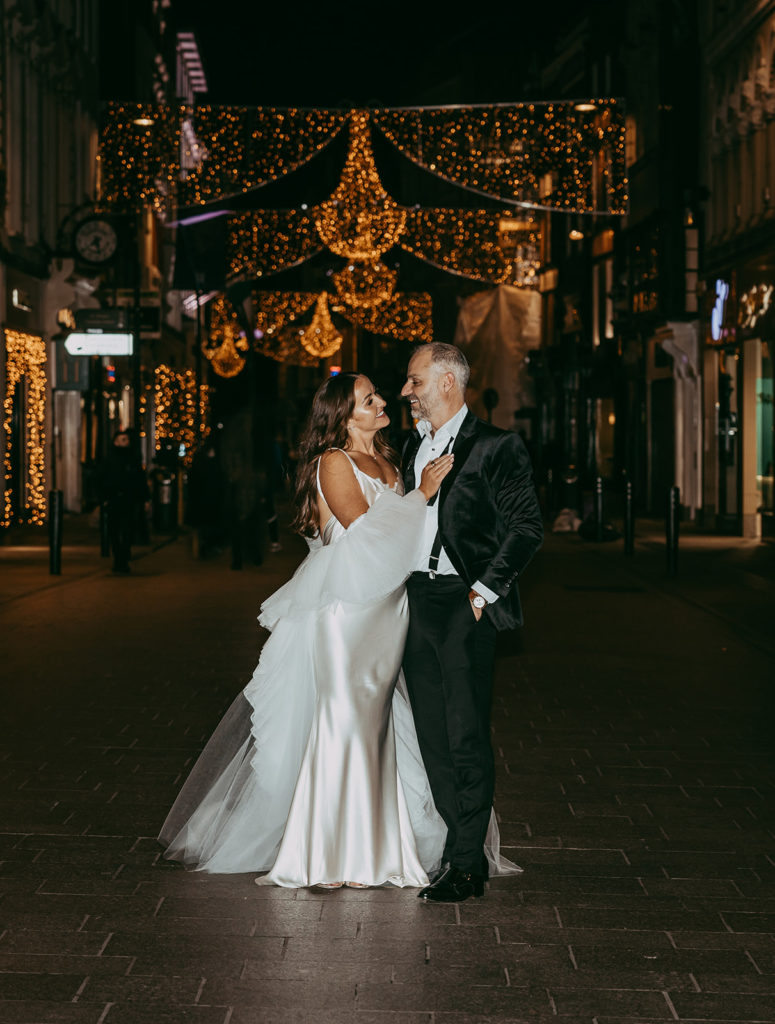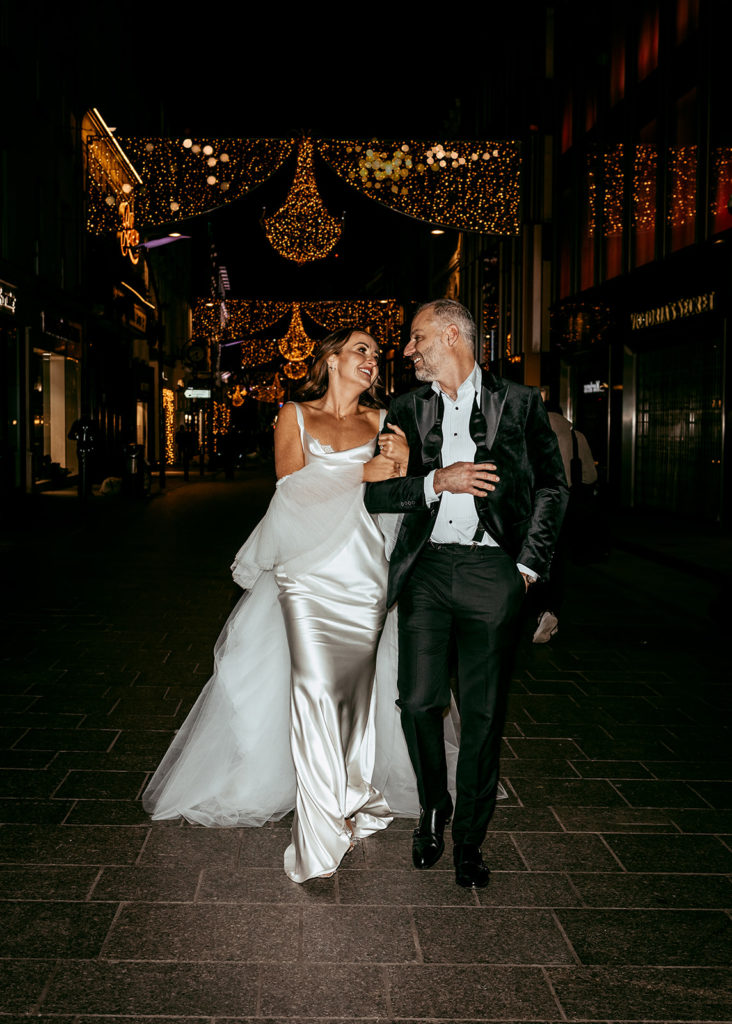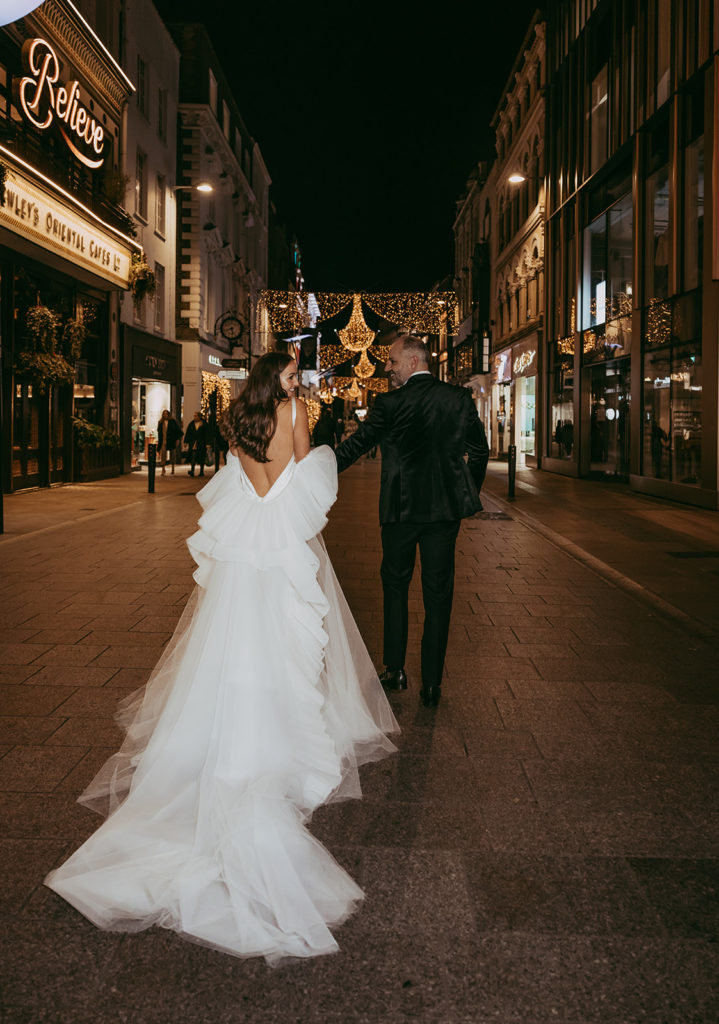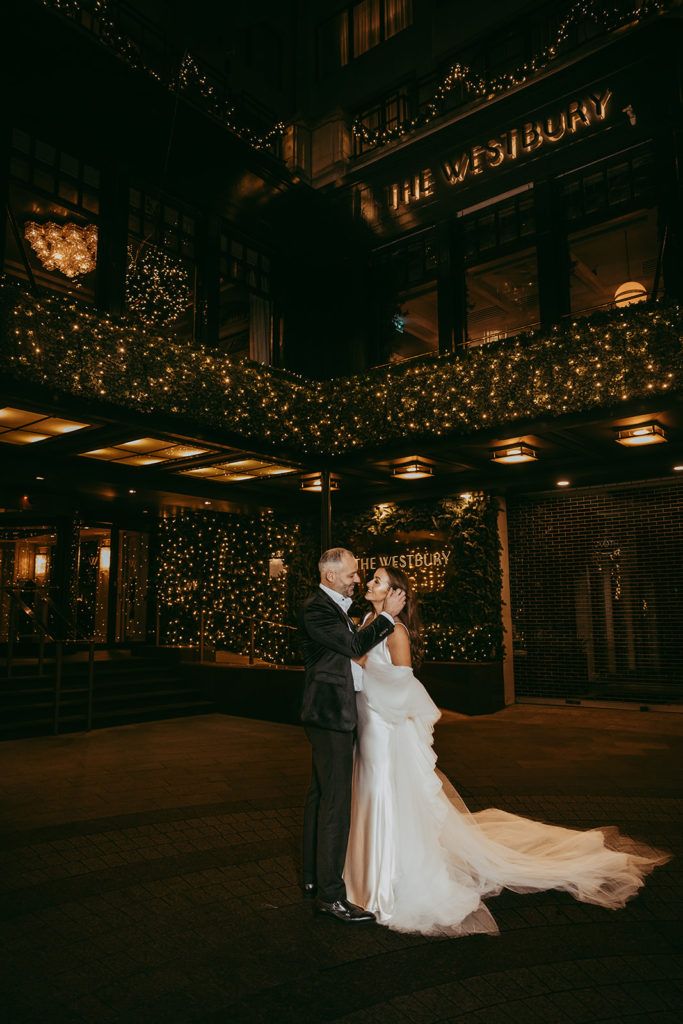 - Gráinne