Oncology Doctor Kate McKendry said I do to anaesthetist Stephen Duff in a stunning ceremony at Lough Erne Resort, Enniskillen, in late September 2022.
Photography: Pawel Bebenca
The Meeting
A mutual friend from my year in college introduced us. We had our first date at Fade Street Social and had a blast. Stephen has a great sense of humour, and we really bonded over how much we have in common.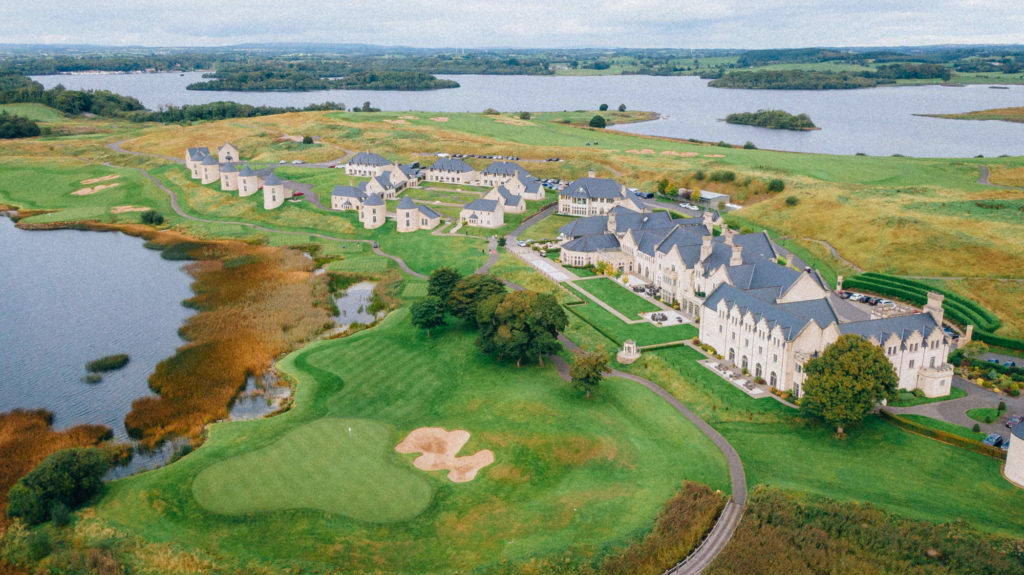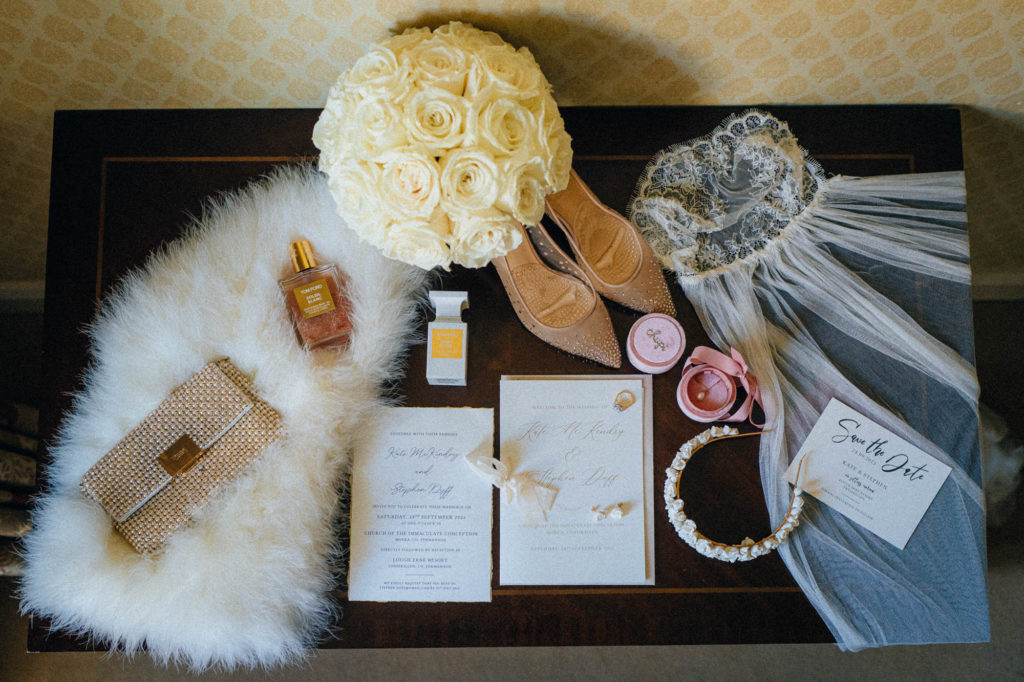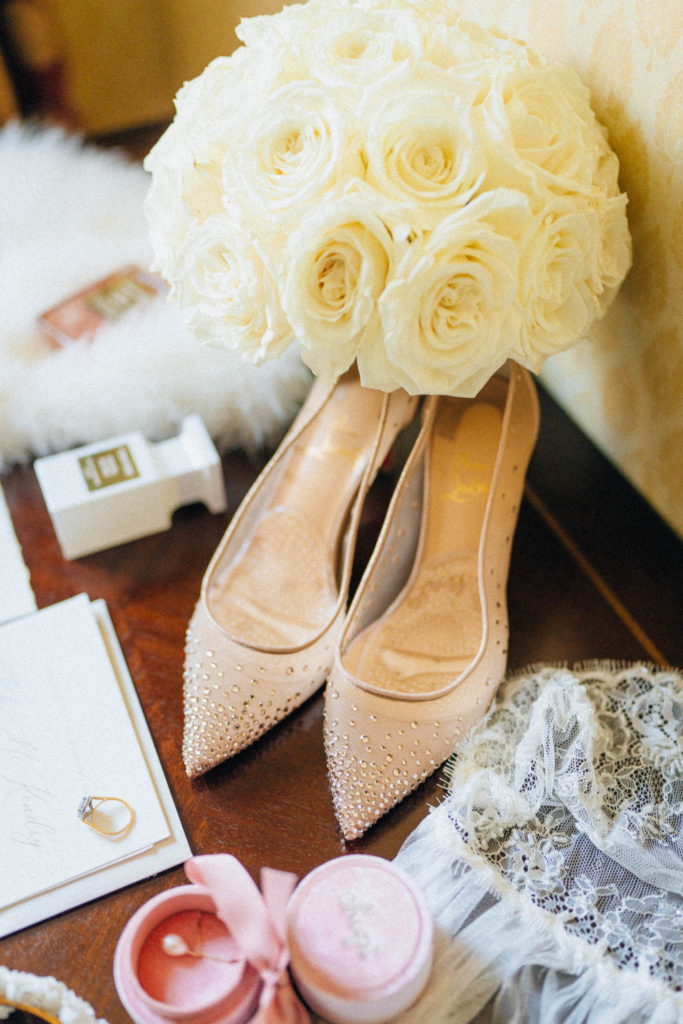 The Proposal
Stephen organised a weekend away for us at a lovely cottage in Wicklow for my birthday. We had a walk planned in Mount Usher Gardens, and I couldn't understand why he suggested I 'wear something nice'. No, casual was the name of the day. I wasn't expecting anything! We walked along the beautiful river bank when he dropped to one knee and asked the question. It was the happiest moment of both our lives and Wicklow will always be a special place for us.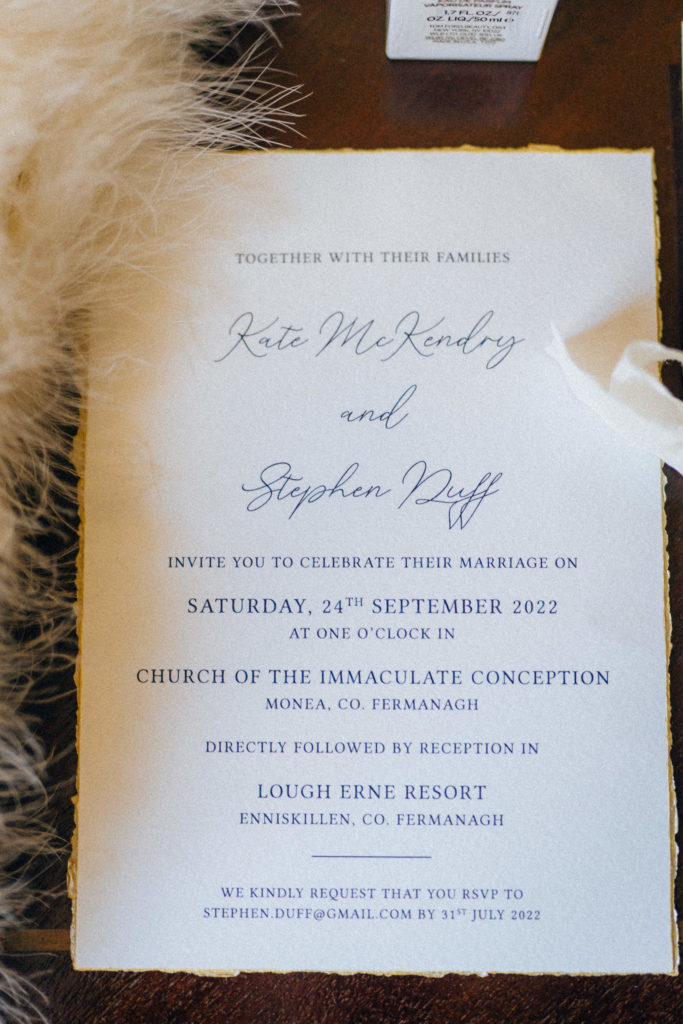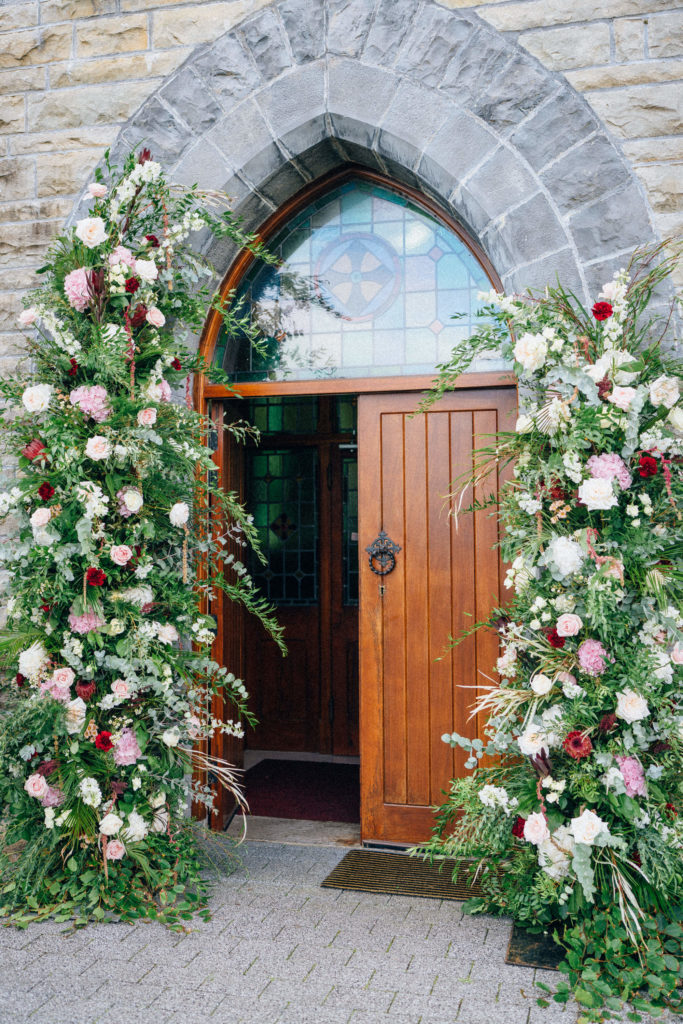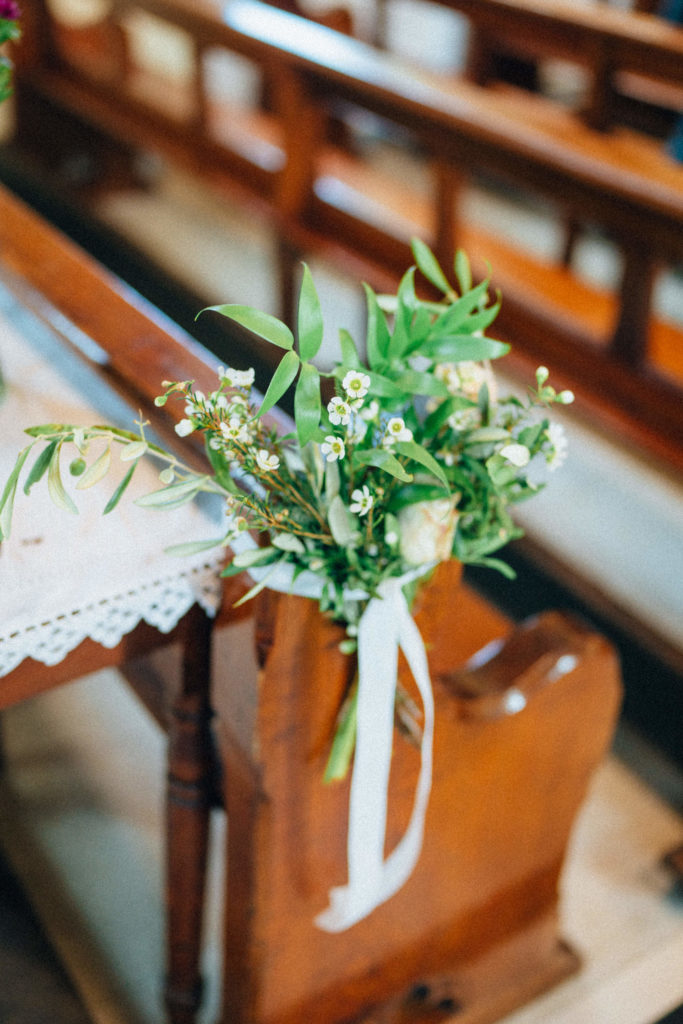 The Beauty Journey
I had been wearing scrubs full time for a year during Covid and with that as well as unpredictable working hours and gym closures, I felt I needed to tone up. I signed up for F45 classes at the weekends and supplemented that with getting to the gym whenever I could during the working week.  I kept exercising consistently 3-4 times per week and I found this worked for me and made me feel good. I got monthly facials with Peggy in Monkstown Laser Clinic including some micro needling. I also invested in a good skincare routine using Jan Marini products about one year ahead of the wedding. I chose Aoife Callaghan for makeup as I loved her natural minimalist makeup. I wanted a signature scent to remind me of my wedding day. My mum had been gifted Tom Ford Soleil Blanc and I loved it and thought it would be perfect for my wedding day although I find it a bit strong for every day use. I also bought the Shimmering Body Oil in the same scent which I applied to my arms for the evening. It caught the light while I was dancing after the reception. .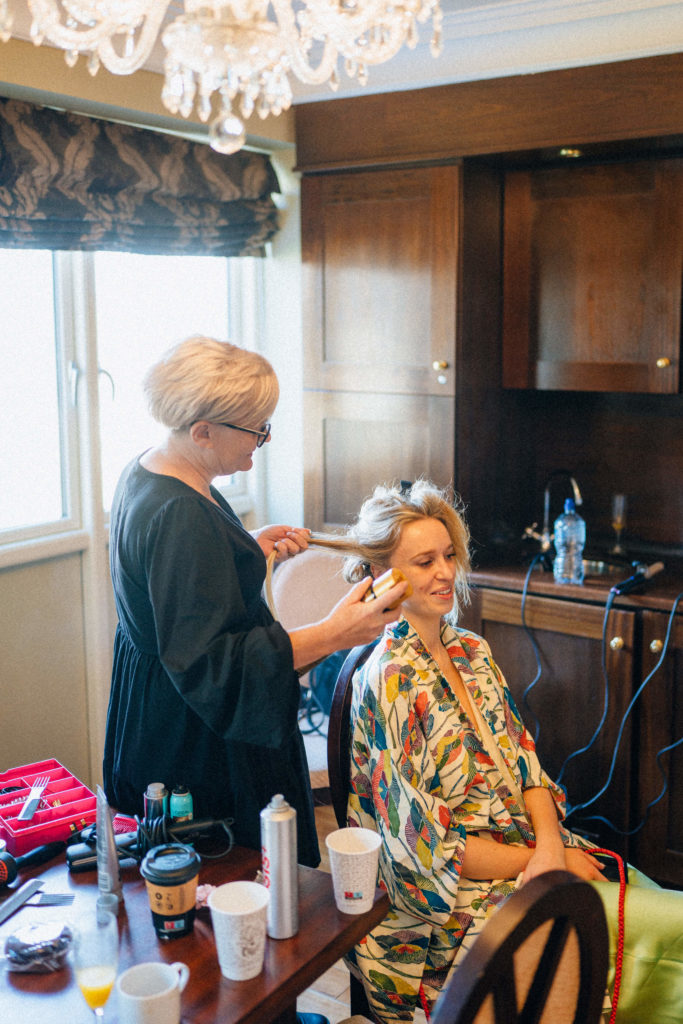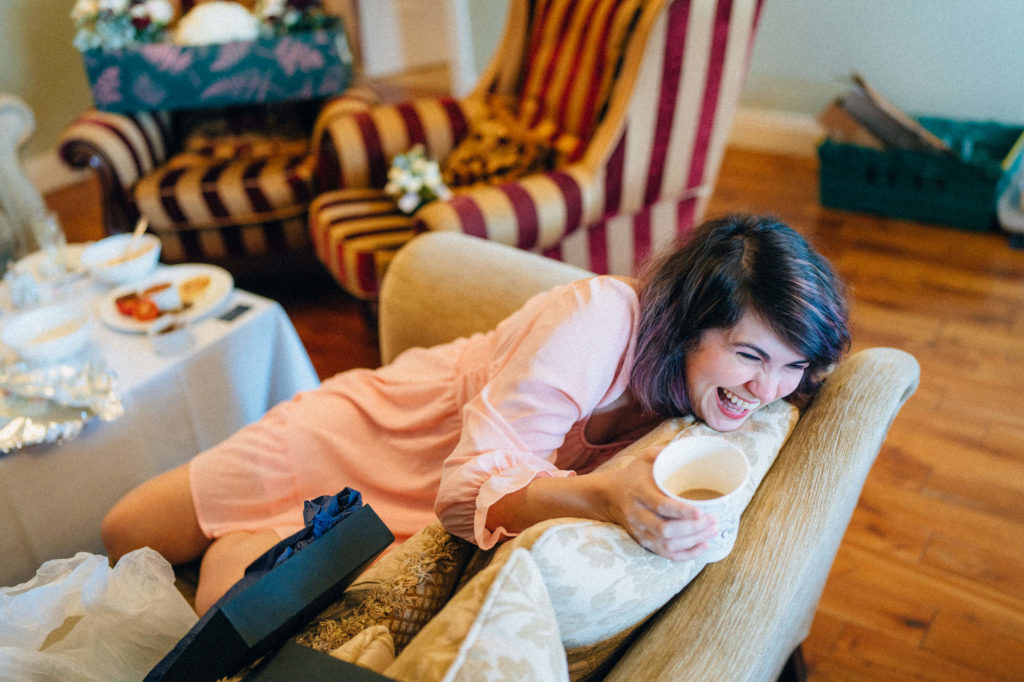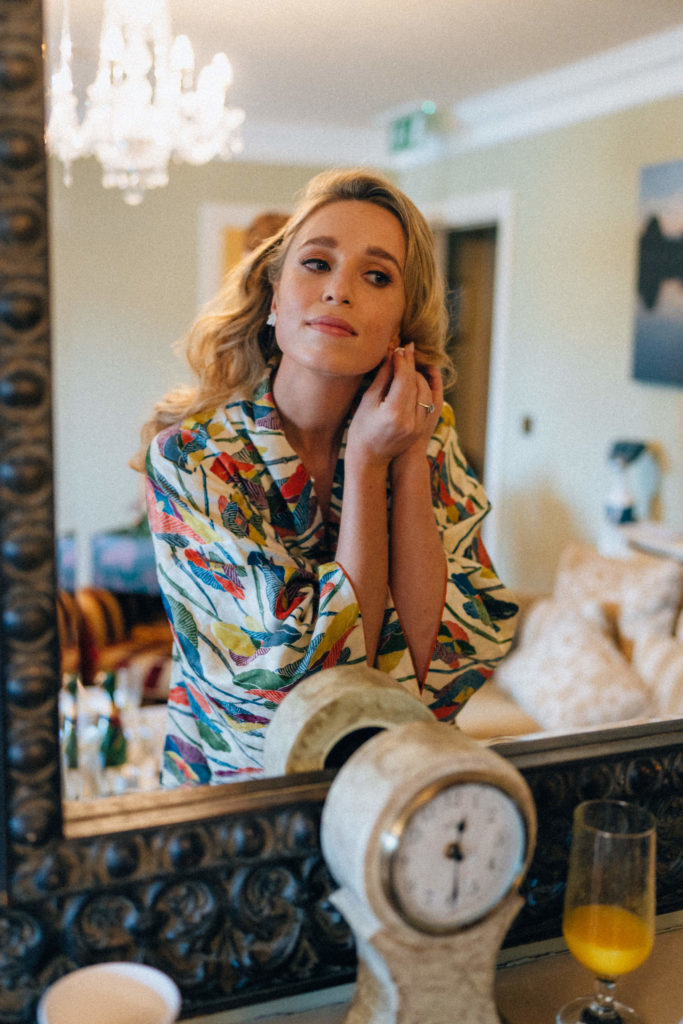 The Dress
I had booked fittings in two wedding shops and I found some contenders but I was just passing De Stafford Bridal with my mum one Saturday and they happened to have a cancellation there and then;  I saw the dress immediately. It was a custom made Kathy De Stafford dress, I loved that I could work directly with the designer and make modifications as we went along.  The dress started out with a boat neckline and over the course of 3 or 4 fittings it ended up as a v-neck line with little pearl embellishments,  we also made the straps at the back narrower and lower. At the last fitting, Kathy very generously offered a lend of the beautiful fur boa which I wore for the outdoor parts of the evening.  It added a touch of Hollywood glamour as well as being practical. One of my favourite parts of my wedding ensemble was my Juliet cap veil which I thought lended a lovely old fashioned quality to my look. Jill in Wilde by Design was so easy to work with.  She made the veil with the most light weight transparent silk which floated with the dress and still showed off the beautiful detail on the back.  I'll keep this as an heirloom forever.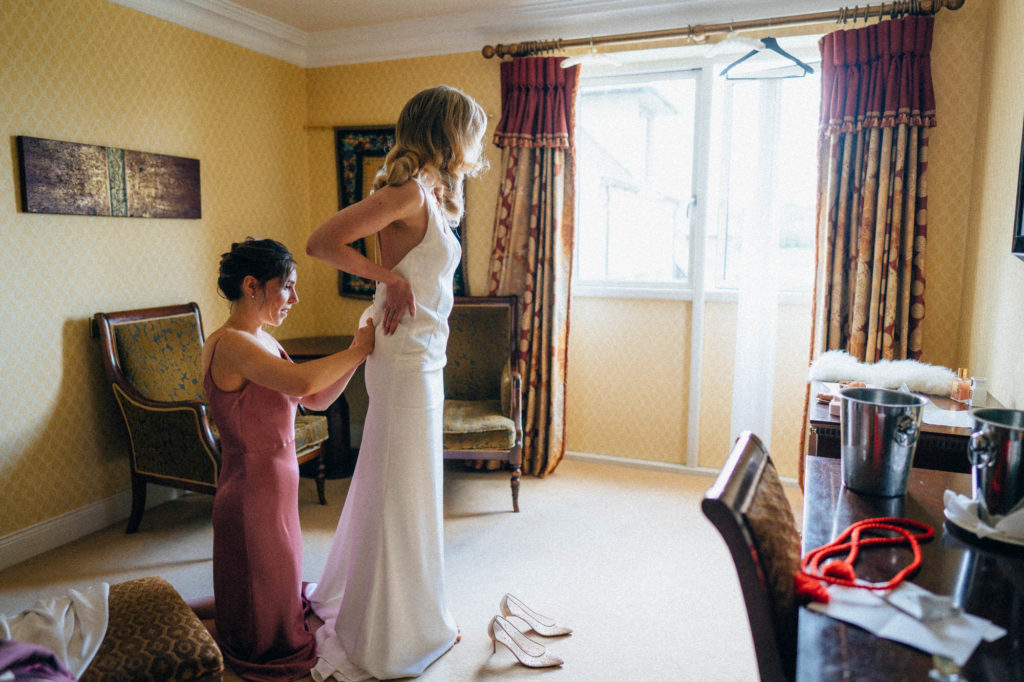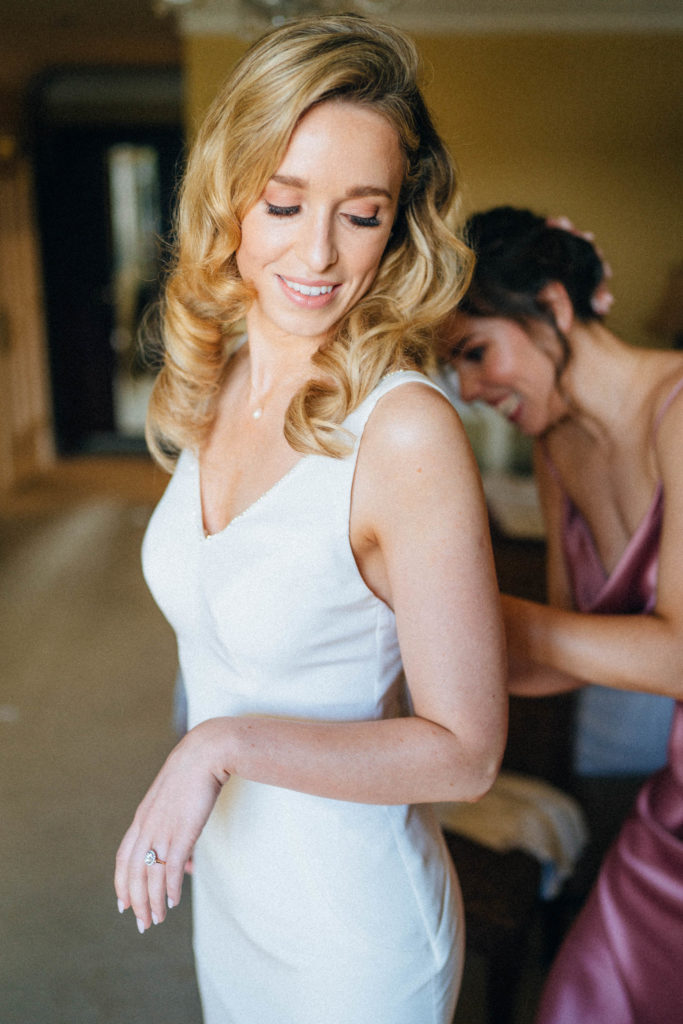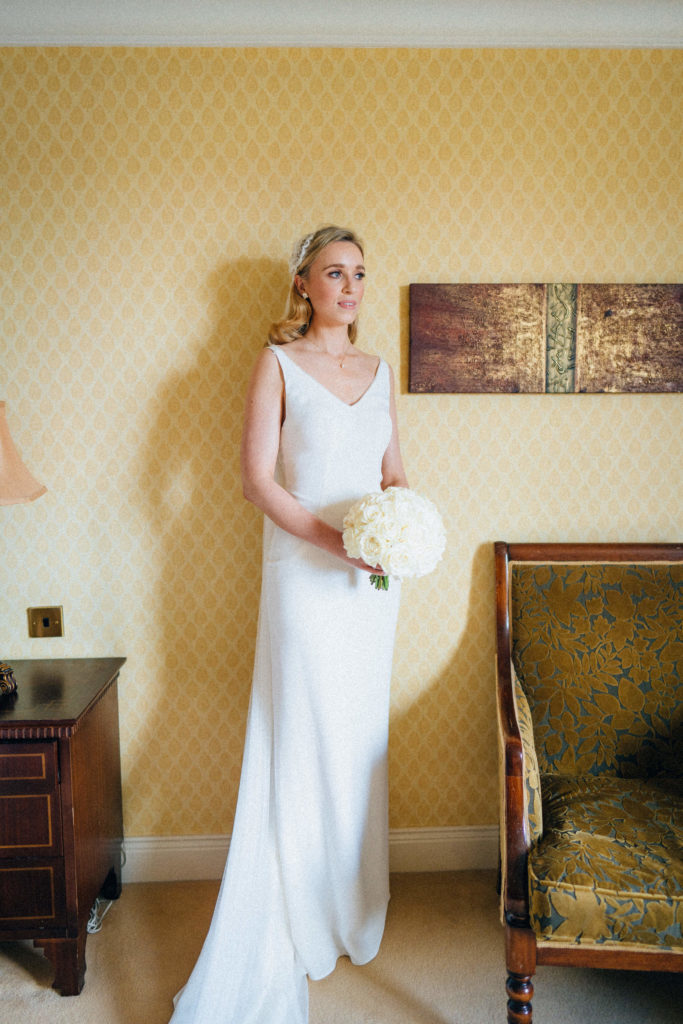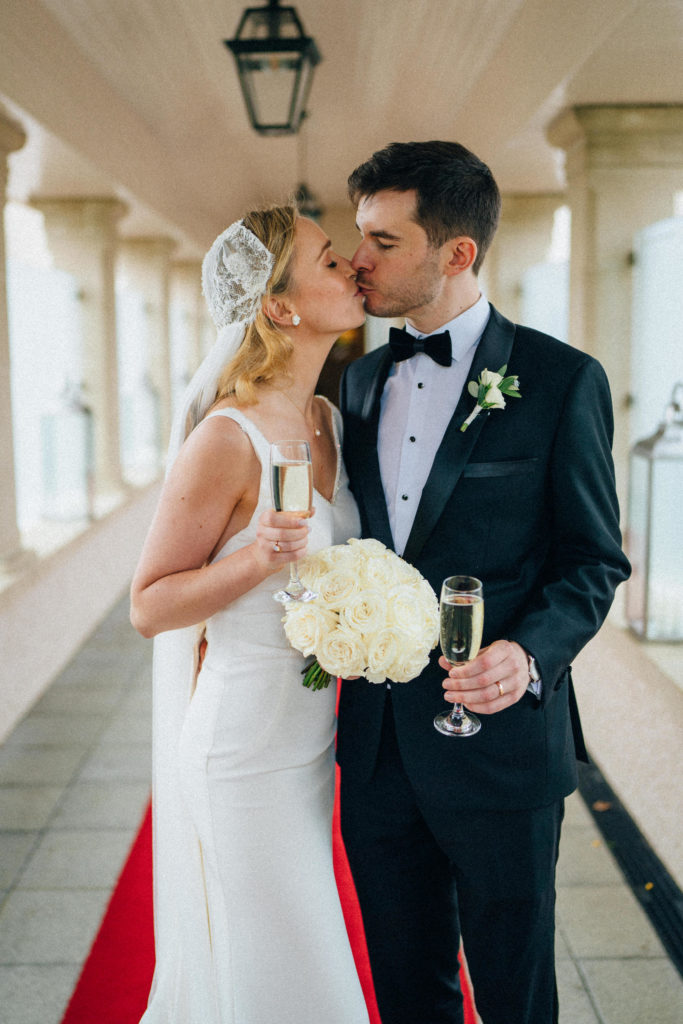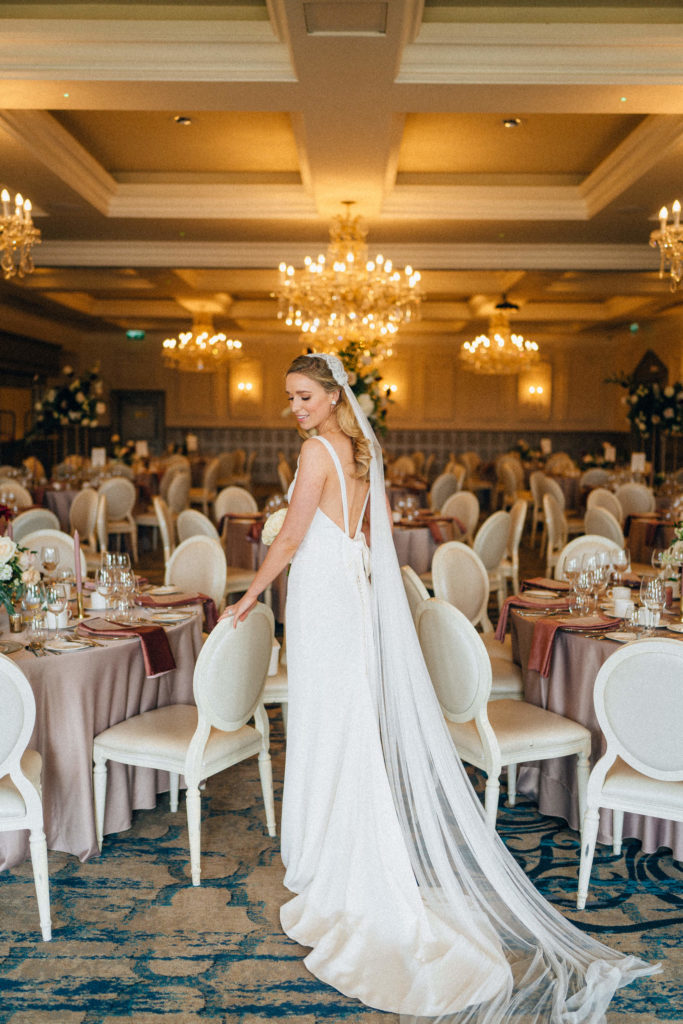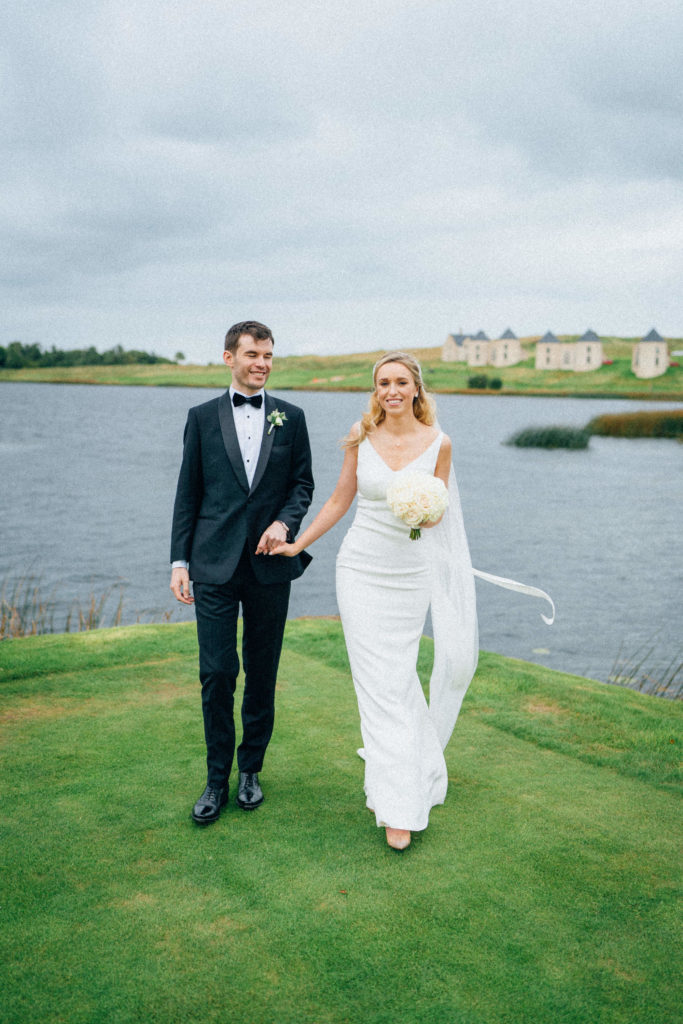 The Bridesmaids
I chose my younger sister Sorcha and my sister-in-law Eimear as bridesmaids. Eimear was actually my classmate and friend in Medicine in Trinity well before I met Stephen. She was delighted that Stephen and I started dating, although it was definitely a surprise! I wanted both my bridesmaids to feel comfortable and confident on the day and I gave them free reign to pick their own shapes and colours but I did like the idea of midi length dresses.  They picked two shades of berry and that inspired the whole wedding reception décor.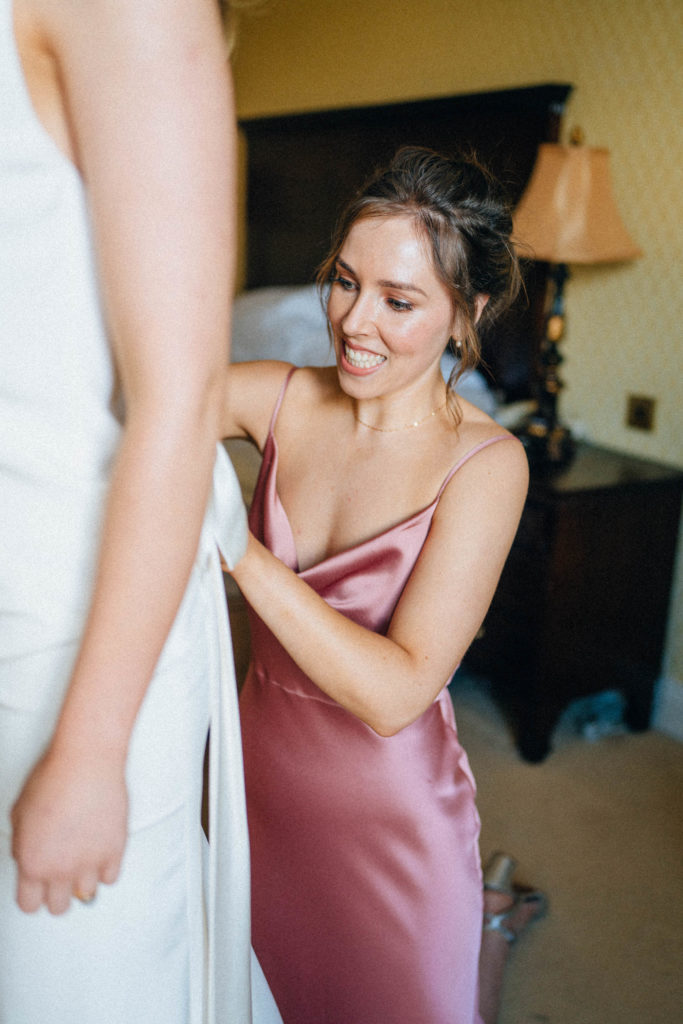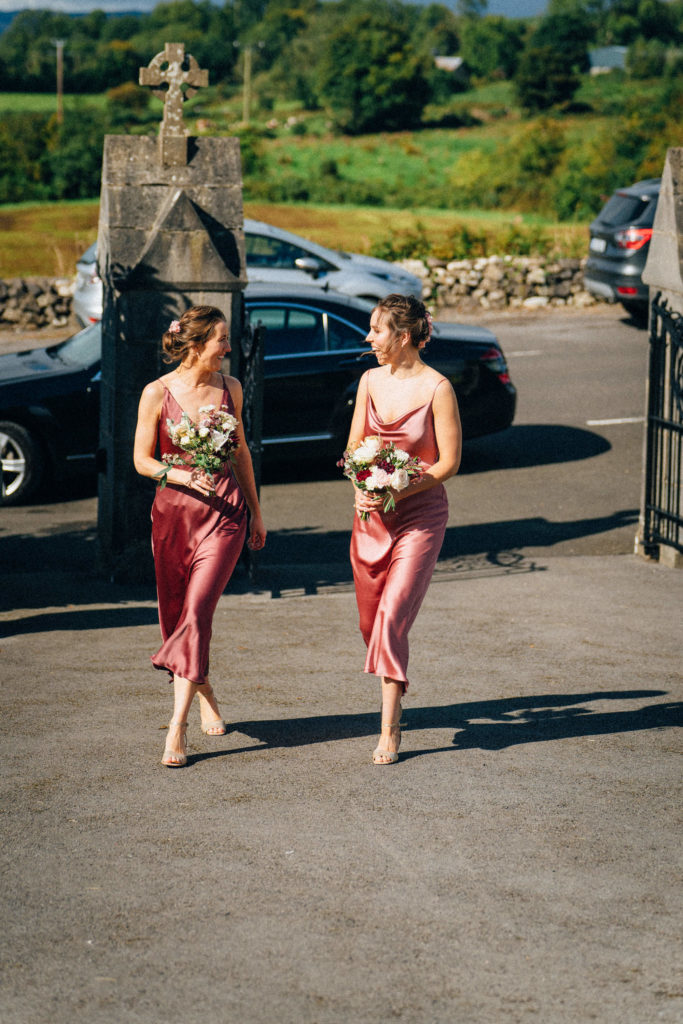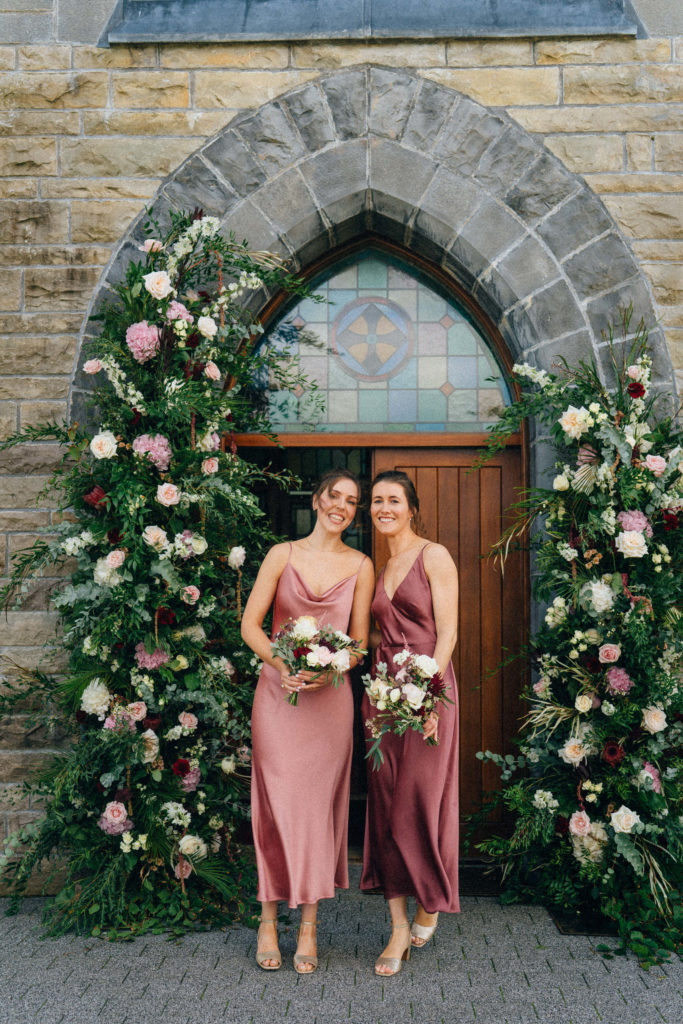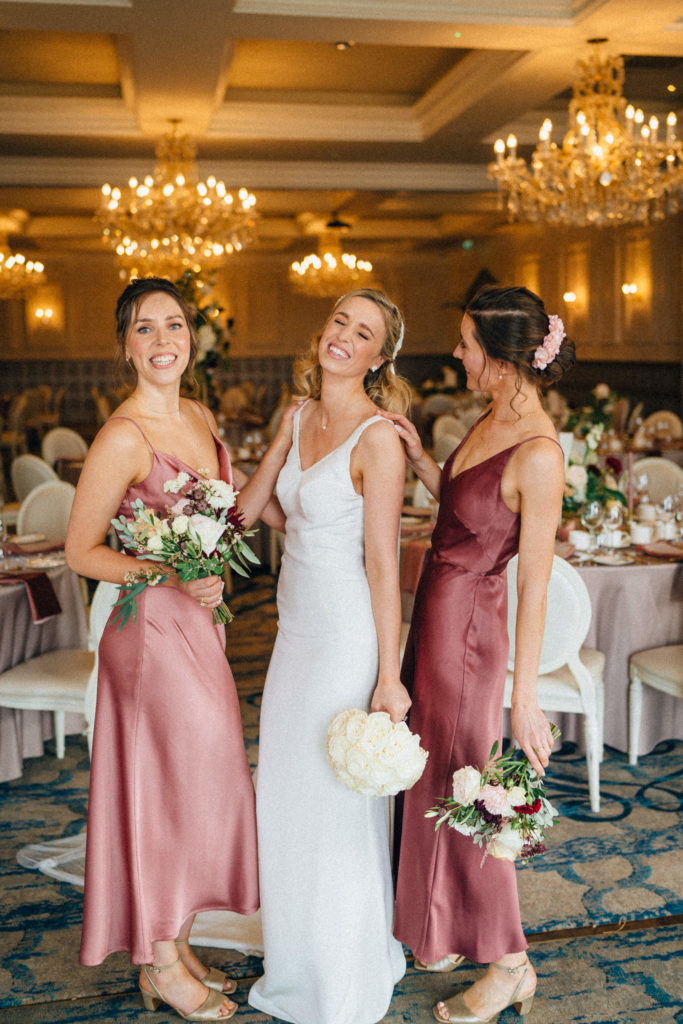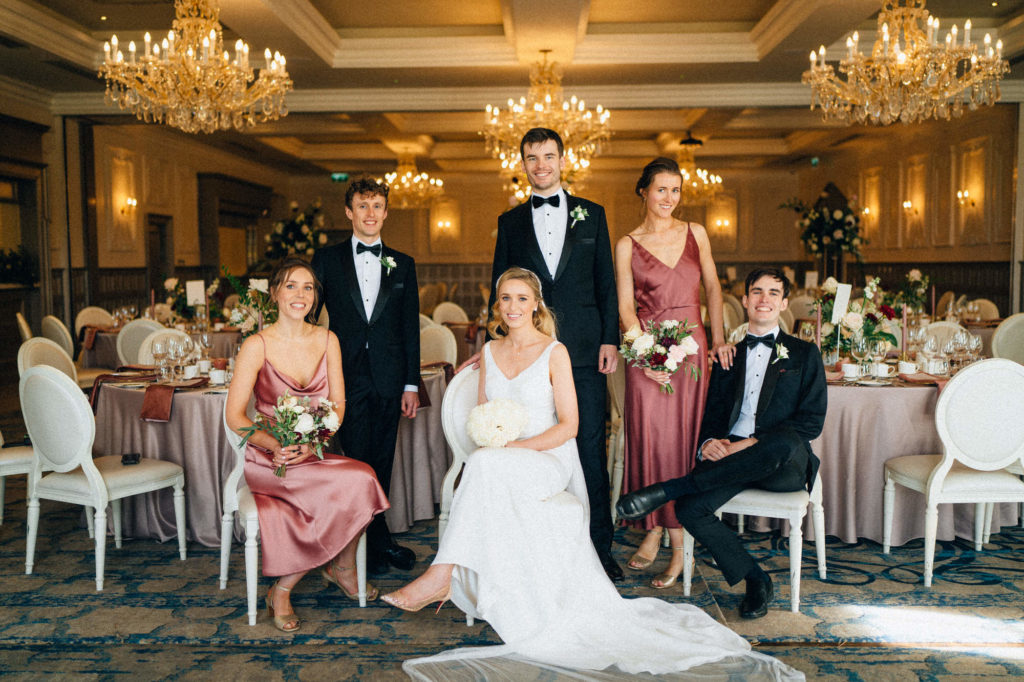 The Venue
It was important to us to have our wedding in Ireland because we had a few elderly relatives who we wanted to join in our celebrations.  Stephen was nearing the end of his PhD when we got engaged so he is a dab hand at research, I trust him implicitly and he produced a very extensive spreadsheet on the pros and cons of most Irish wedding venues! He narrowed it down to two venues which we visited in person. Lough Erne Resort in Enniskillen was stunning, we fell in love with the beautiful, serene lake and cosy lodges nestled into the hills. It's a special place. The staff were so welcoming; Michelle was our wedding planner and she is warm, friendly and organised.  The food and hospitality on the day were second to none. We truly felt like royalty and are very grateful to Michael who was the head of staff that day.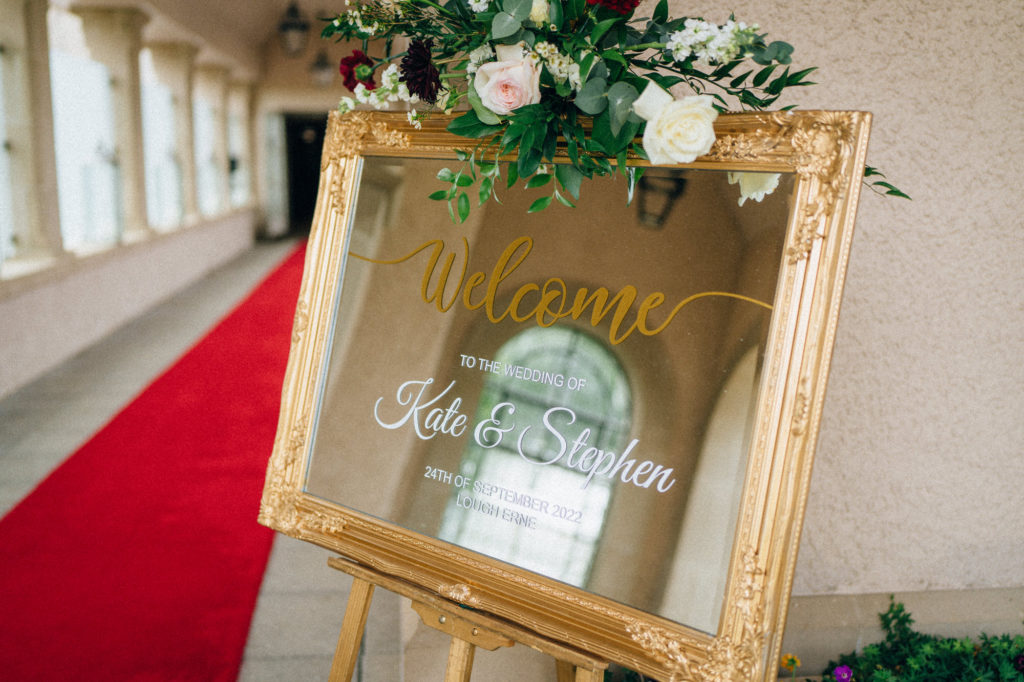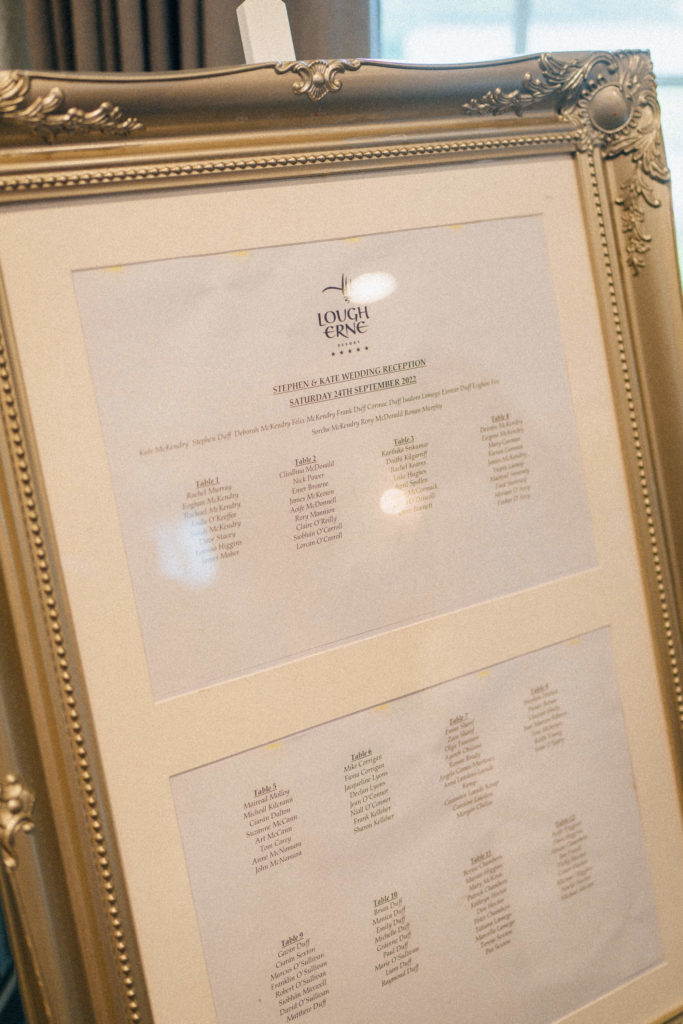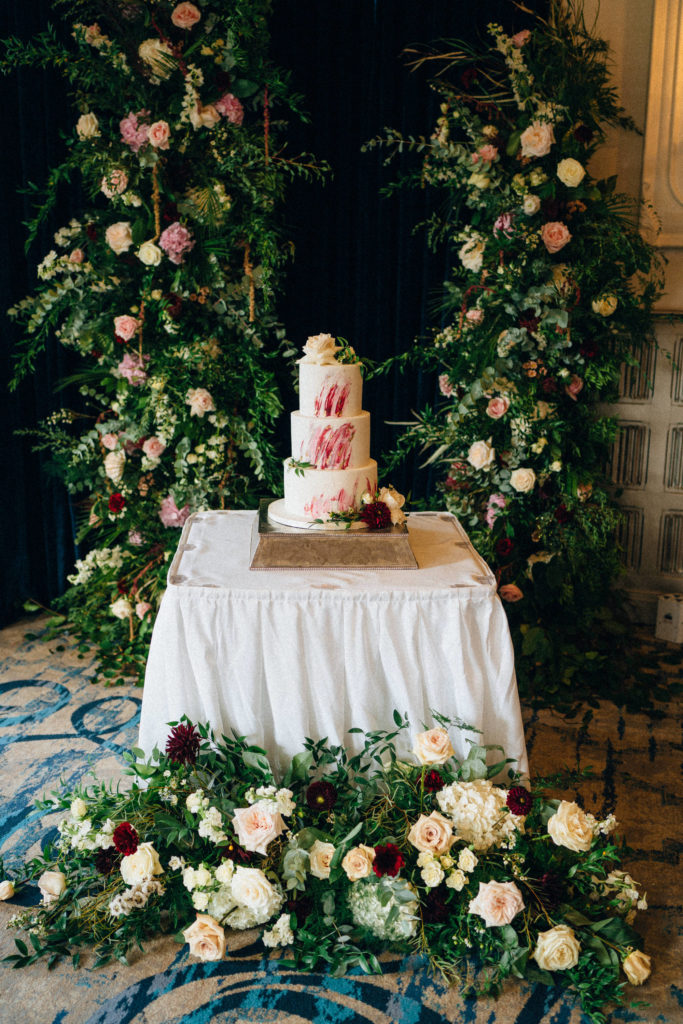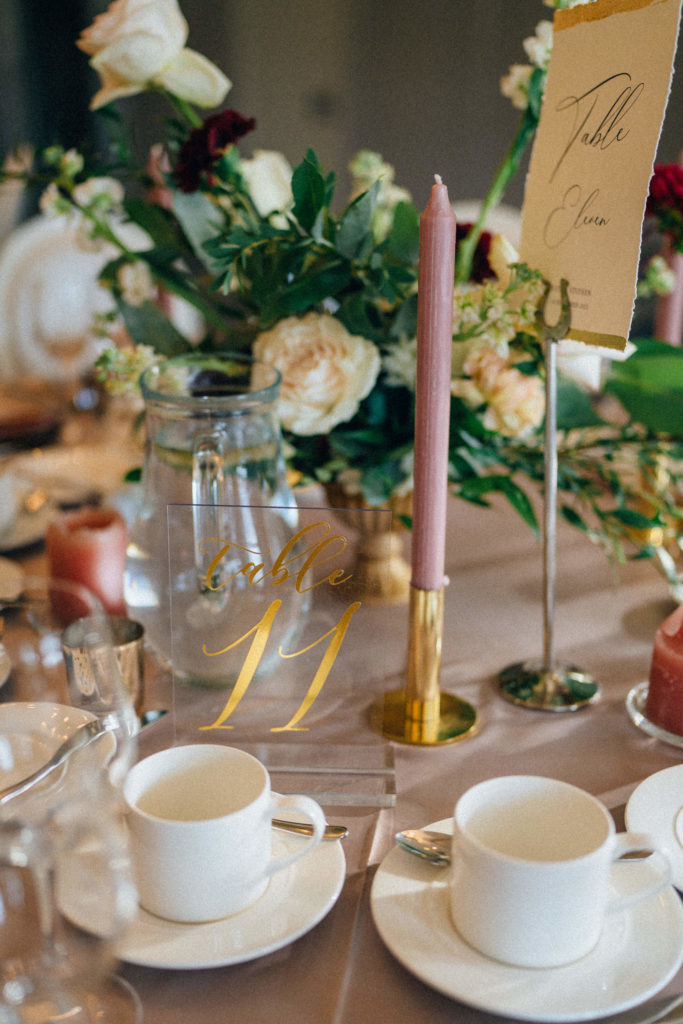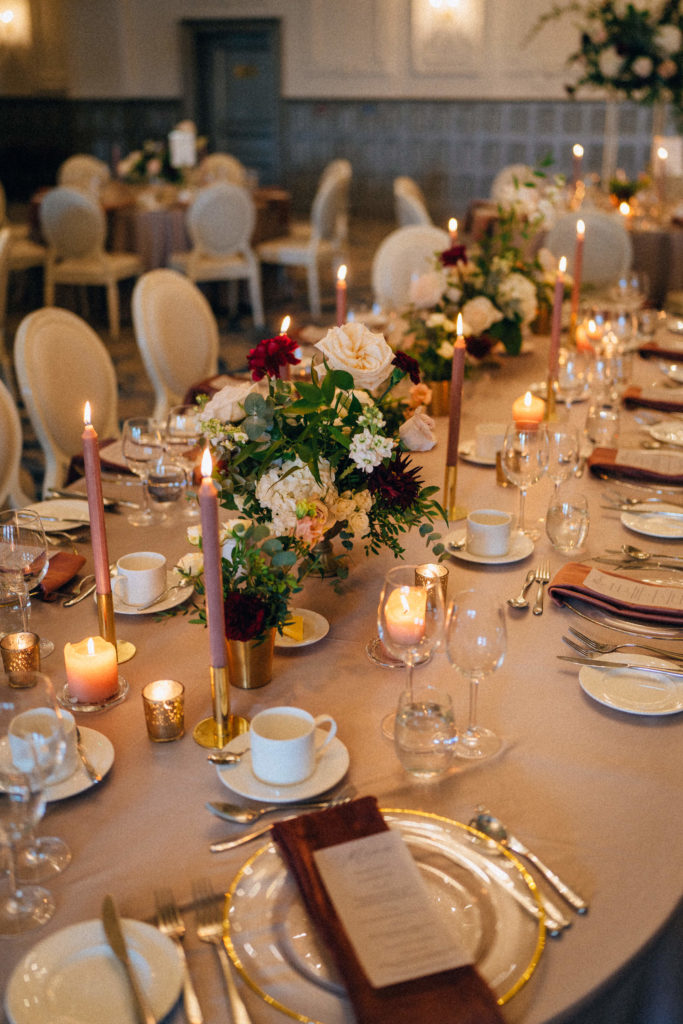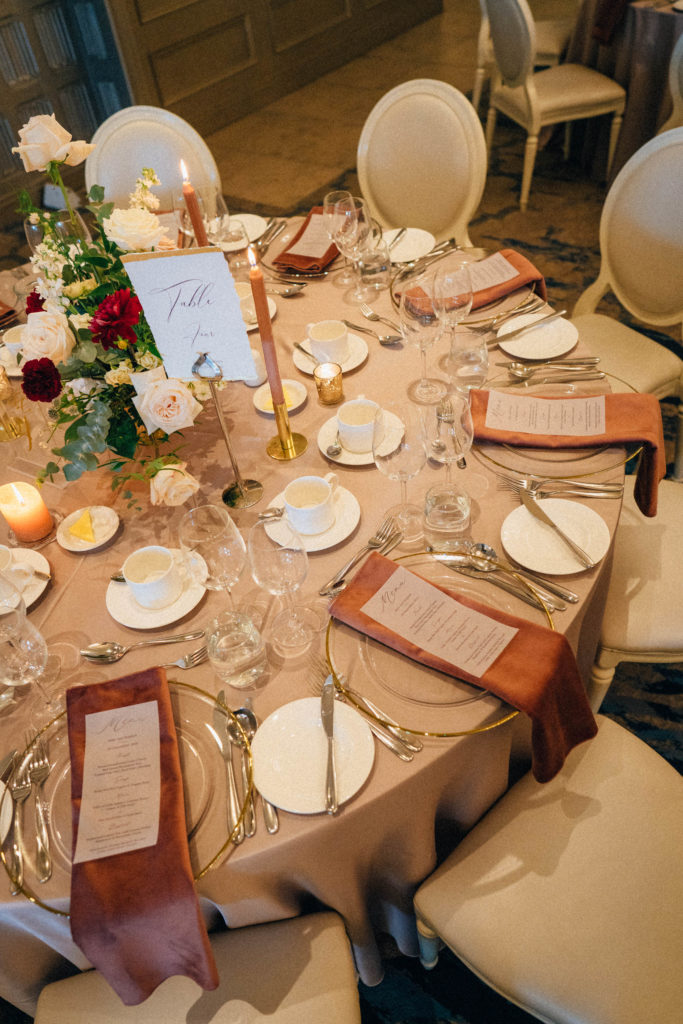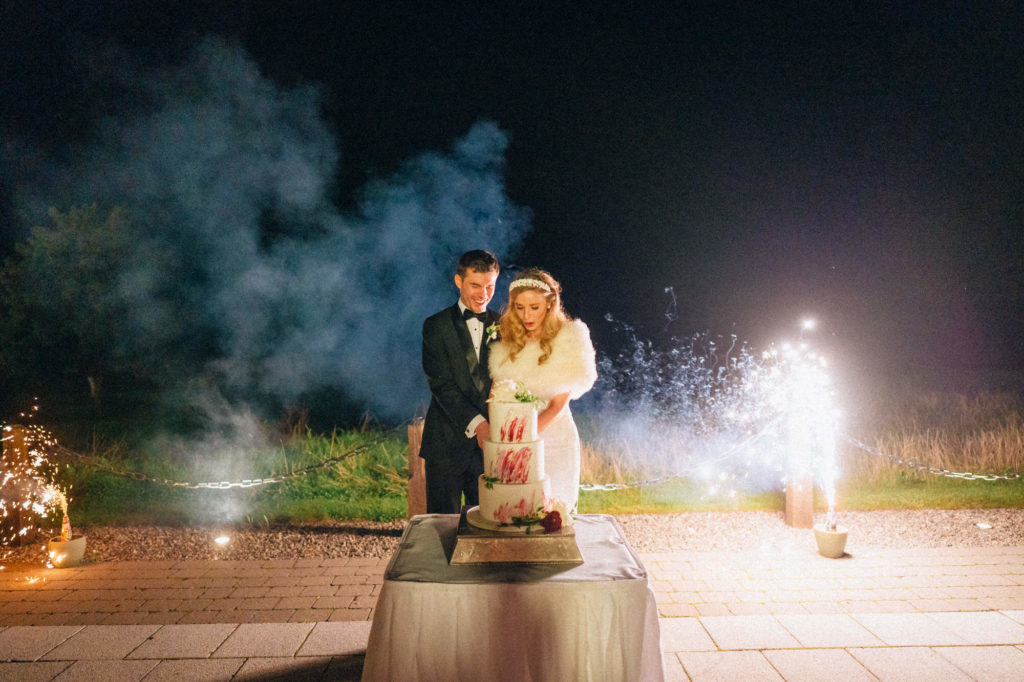 The Entertainment
I was inspired by Bridgerton, having binge-watched the first season during Covid lockdown. I loved the idea of modern music being played by a string quartet.  The Avoca String Quartet can play almost any song you request and I chose about 90% modern songs.  I somehow managed to sneak three Taylor Swift songs into the repertoire without the priest or my parents noticing. They were a hit!  I loved how familiar the songs sounded to the guests without most people being able to name the exact songs. Stephen came up trumps again with the music for the drinks reception and the evening entertainment.  The drinks reception entertainment was Tea for Three, an instrumental group with bass, guitar, and drums. The guests loved them and we'd highly recommend! The Unusual Suspects were fantastic for the evening entertainment.  They are an energetic brass band that instantly got everyone up dancing and kept the dance floor full all night.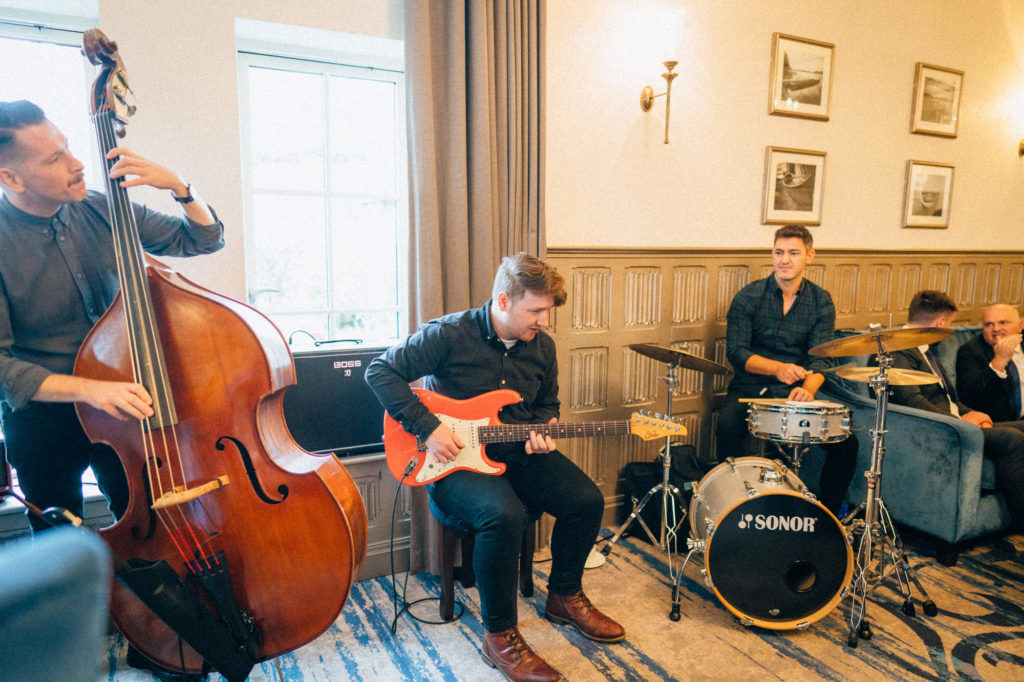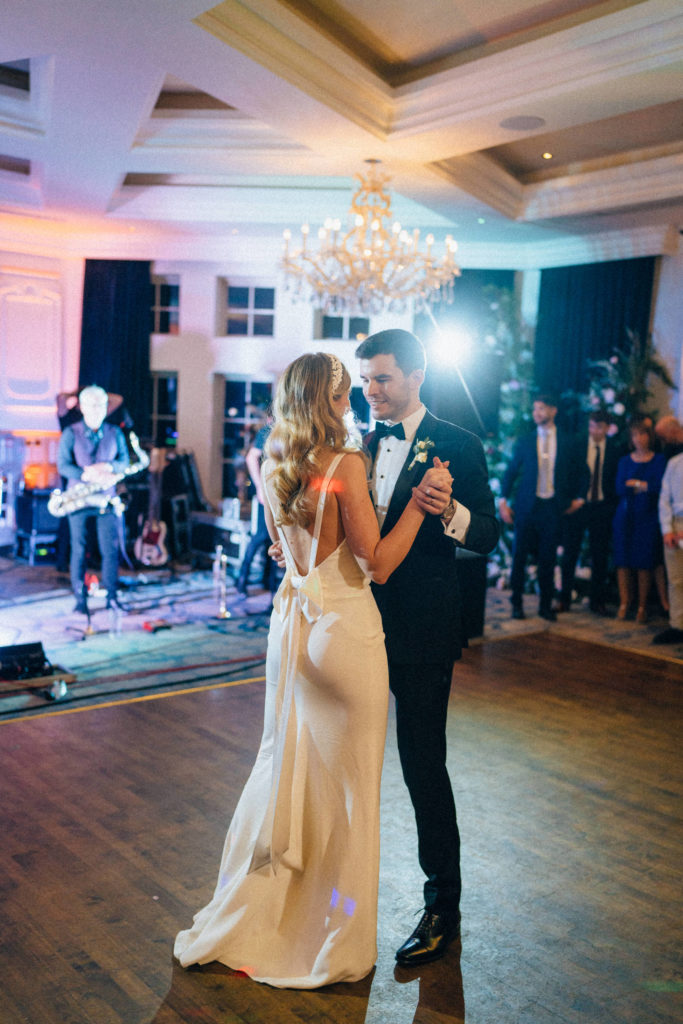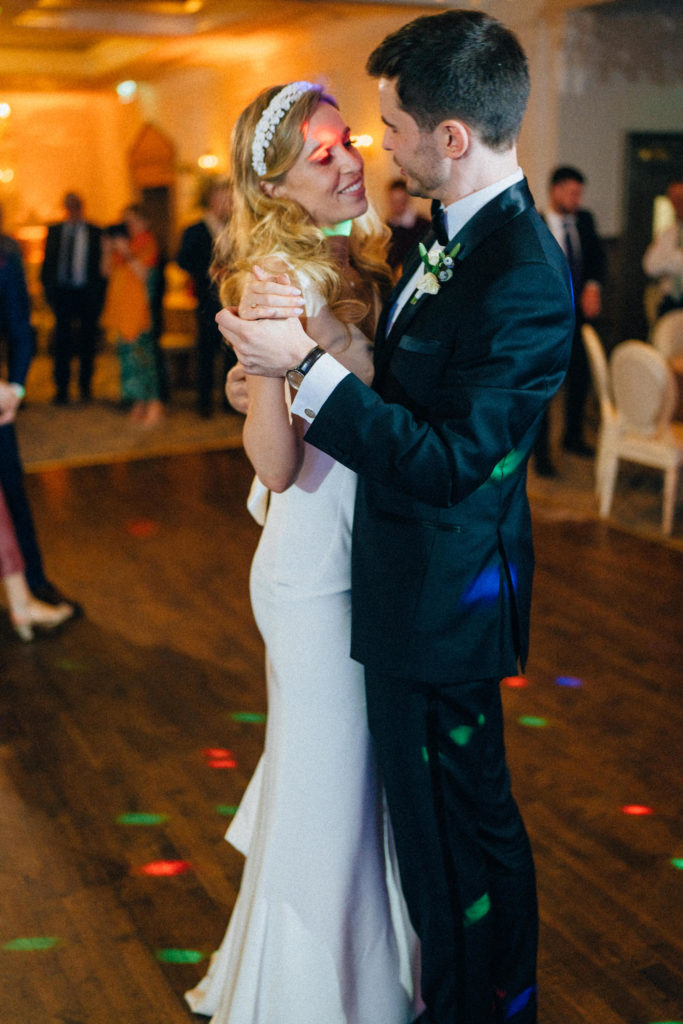 The Best Decision
Our best decision had to be working with Frog Prince Wedding and Events.  Stephen and I were exceptionally busy with work and it seemed the sensible thing to save time and help with the all the details which a wedding requires.  It was definitely one of our more expensive splurges. Our little church in Monea was stunning with the flower arrangements inside and the flower arch outside.  Frog Prince transformed the already beautiful ballroom with uplighting, gorgeous table linens and flower arrangements.  It took my breath away. I didn't have to worry about any of the finer details on the day.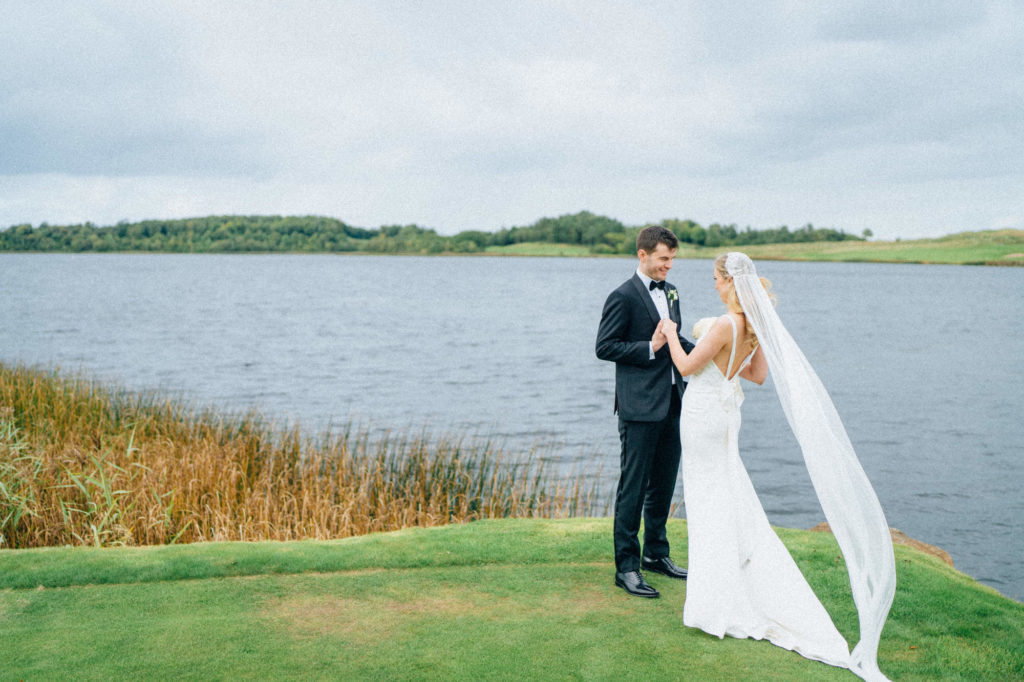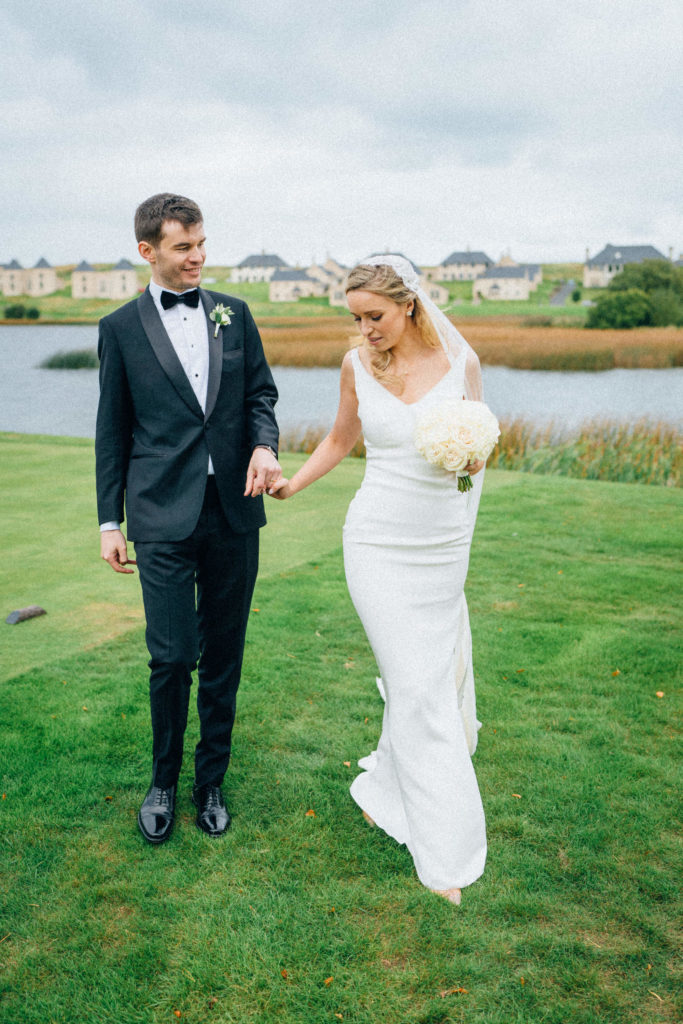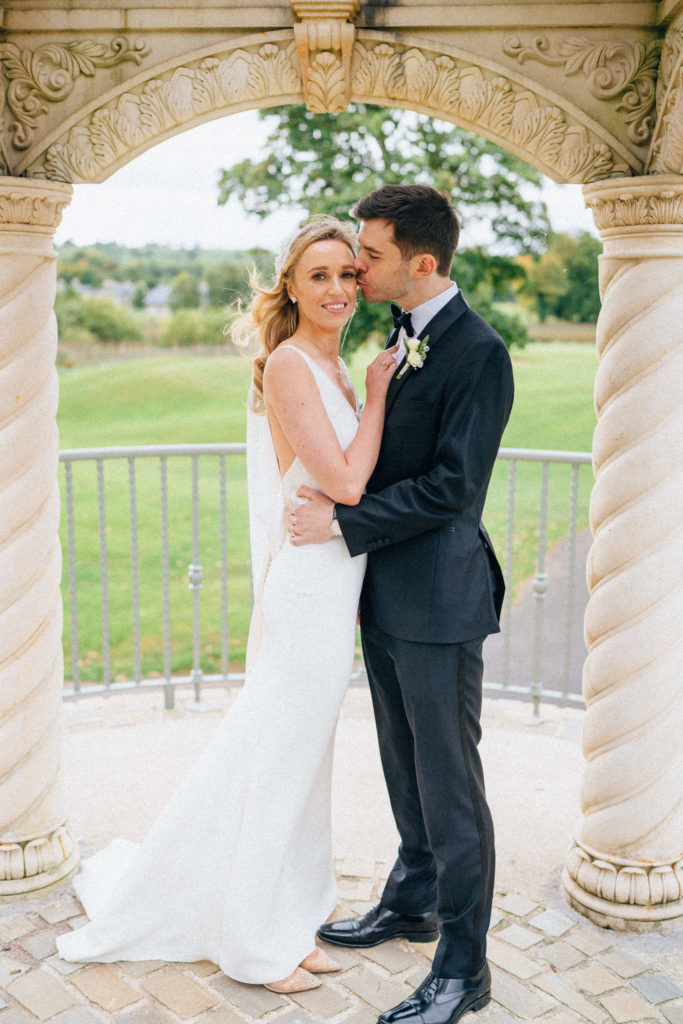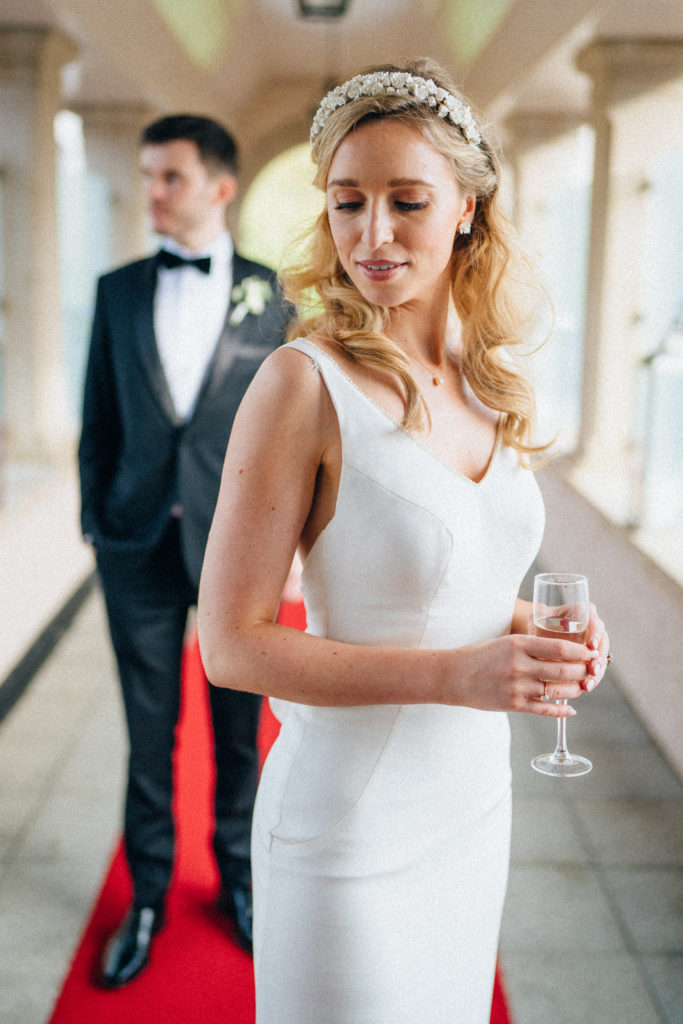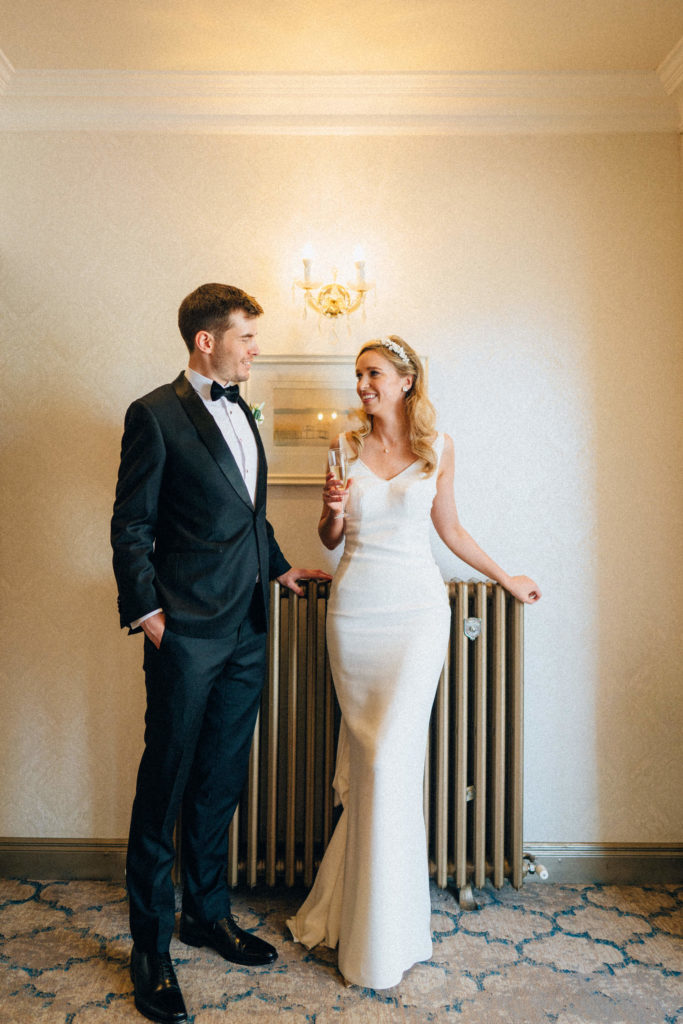 The Worst Decision
I don't think Stephen and I made any bad decisions and we loved our wedding day. I do wish I had spaced out my beauty appointments a bit better, I packed a lot into the eve of my wedding and I think in hindsight I tried to do too much.  I think it is important to give yourself time and enjoy the moment. Perhaps that is a good lesson for life too!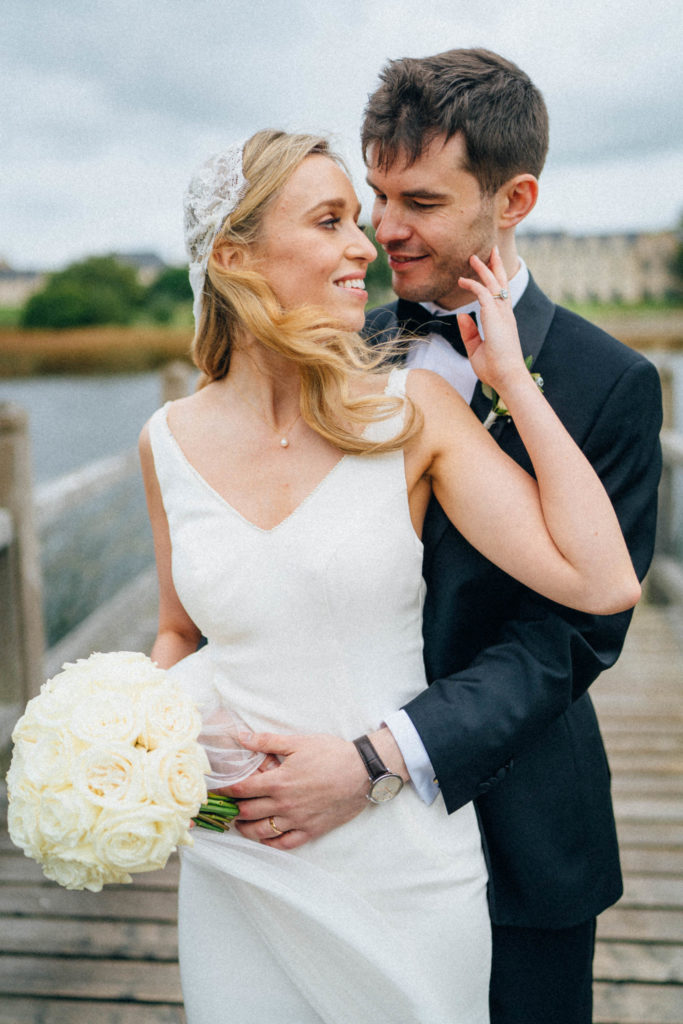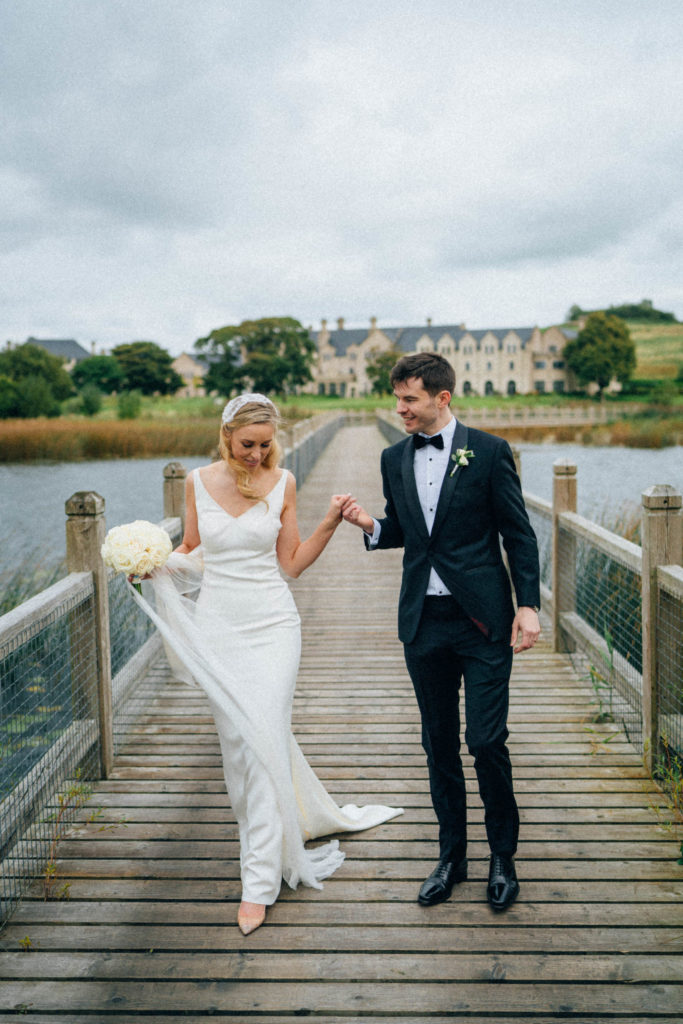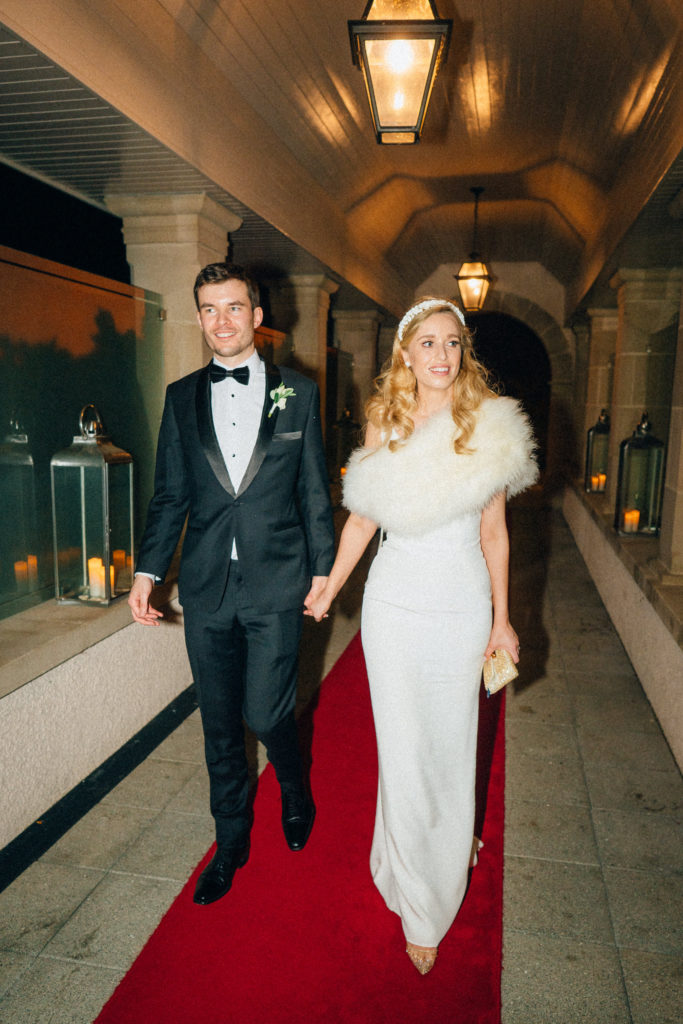 - Gráinne