Jane Stinson married beef farmer Stephen Roberts in an elegant Spring 2023 wedding at Castle Leslie Estate.
Photography: Anna G Photography
The Meeting
Stephen and I met when I was seventeen and he was twenty-one years old during a night out in our local town.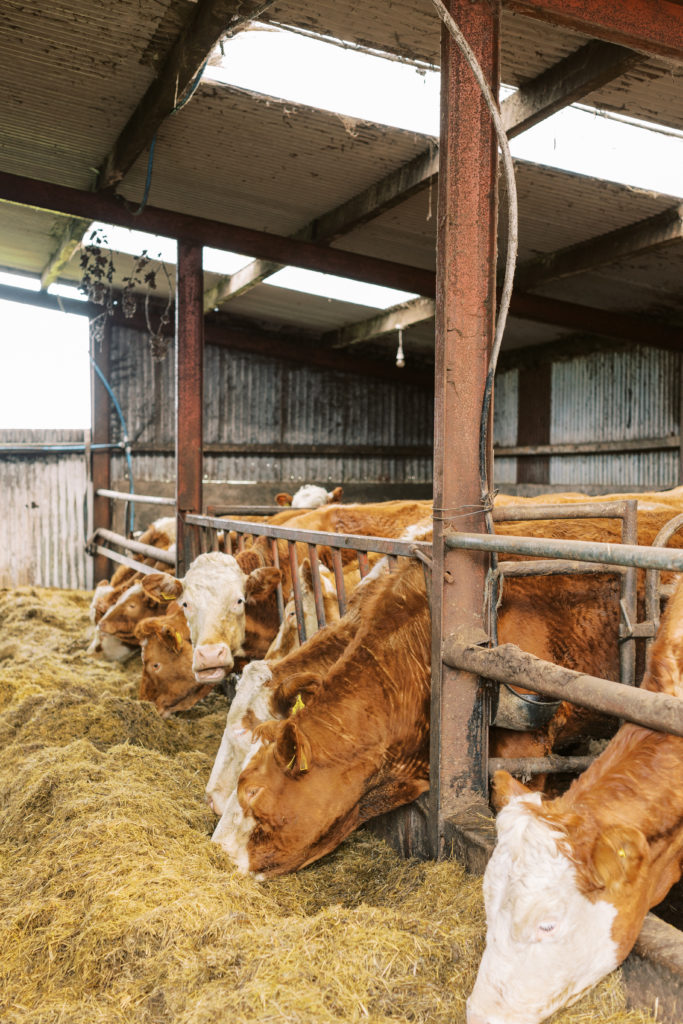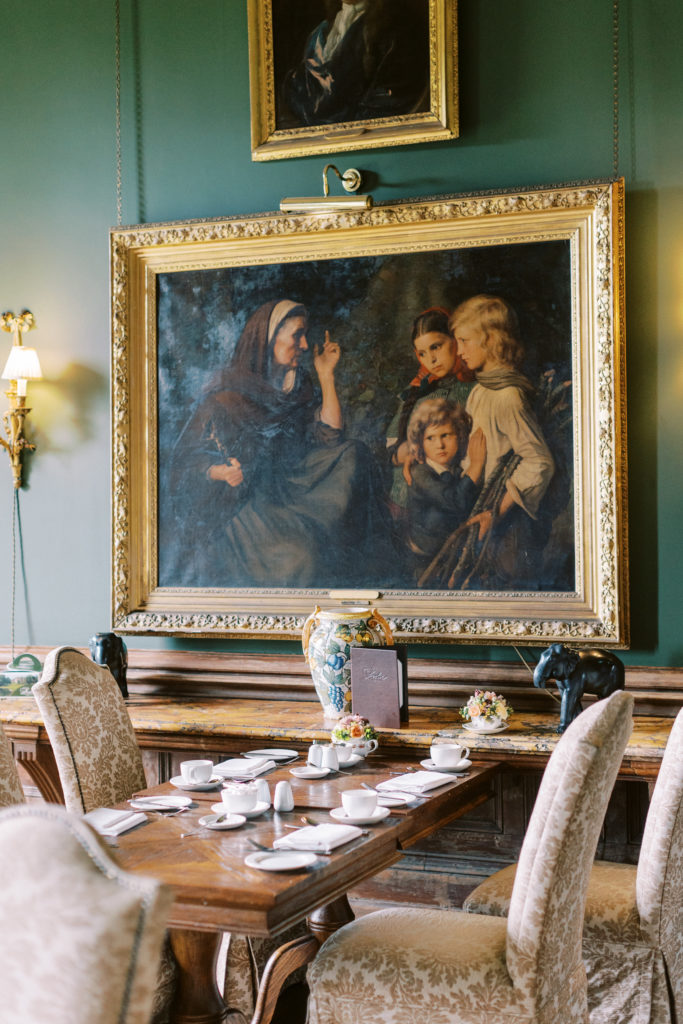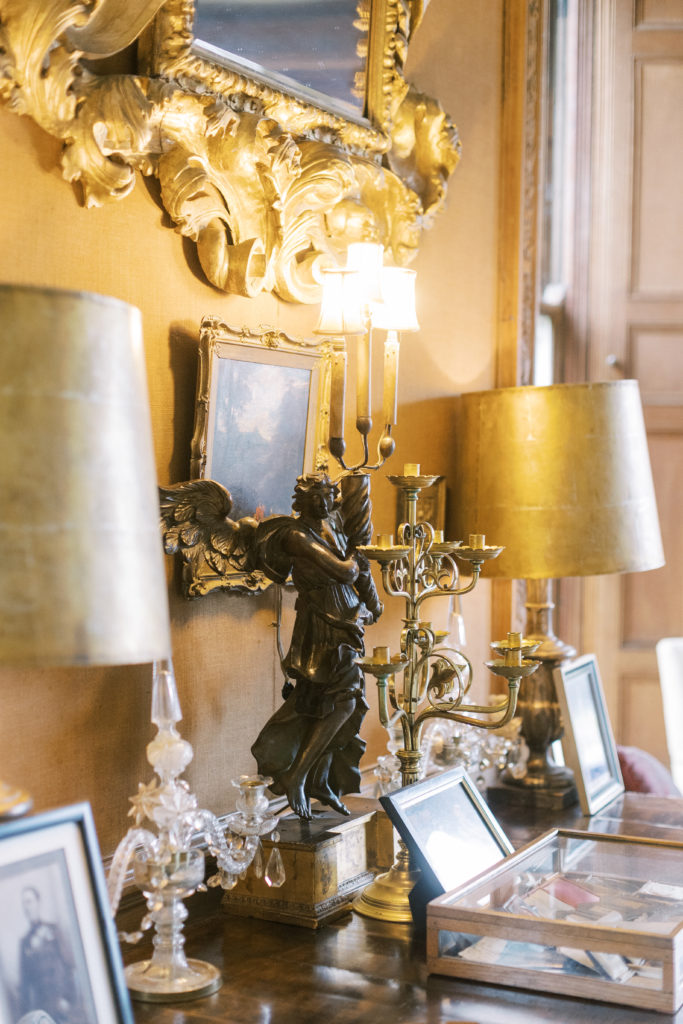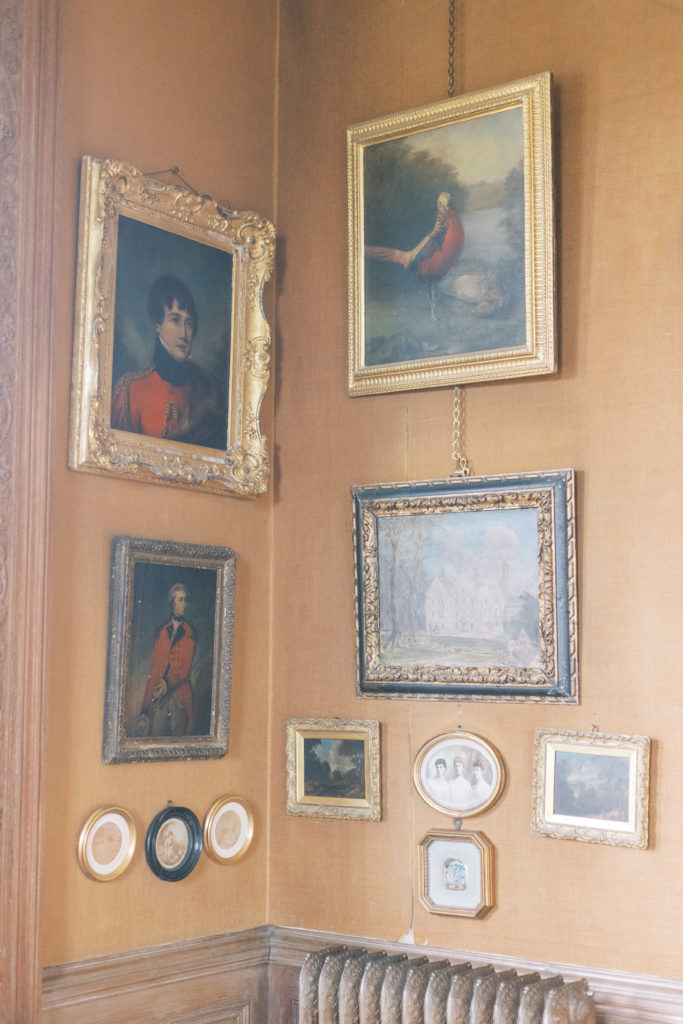 The Proposal
Stephen proposed on Bray beach in County Wicklow just after our weekend stay at Powerscourt hotel. We sat down on a bench overlooking the sea eating crepes, and as we started to walk back to the car, Stephen said he would like to go for a walk on the beach. However, when I told Stephen that I was wearing suede boots which I didn't want to wear on the sand his face fell. At that moment I sensed something was going on and continued to go for a walk along the beach. When he then went down on one knee, it was just perfect. Bray brings back many happy memories to me as a child on family weekends away and also to Stephen as he spent some time there during drifting events at Mondello Park. Before our weekend away Stephen picked the ring himself and asked my Dad for my hand in marriage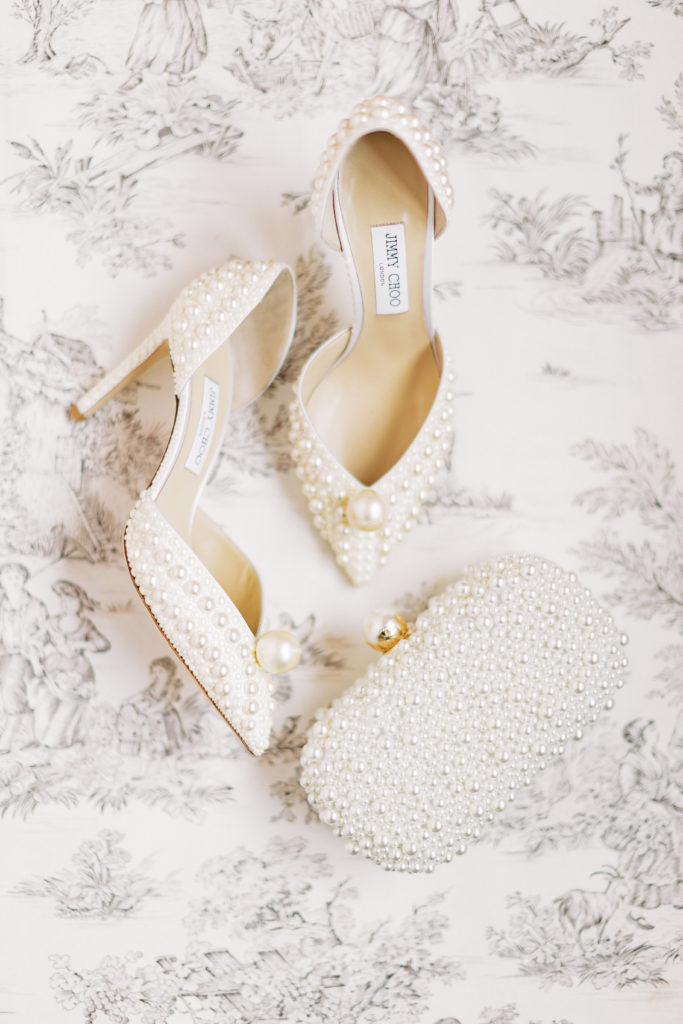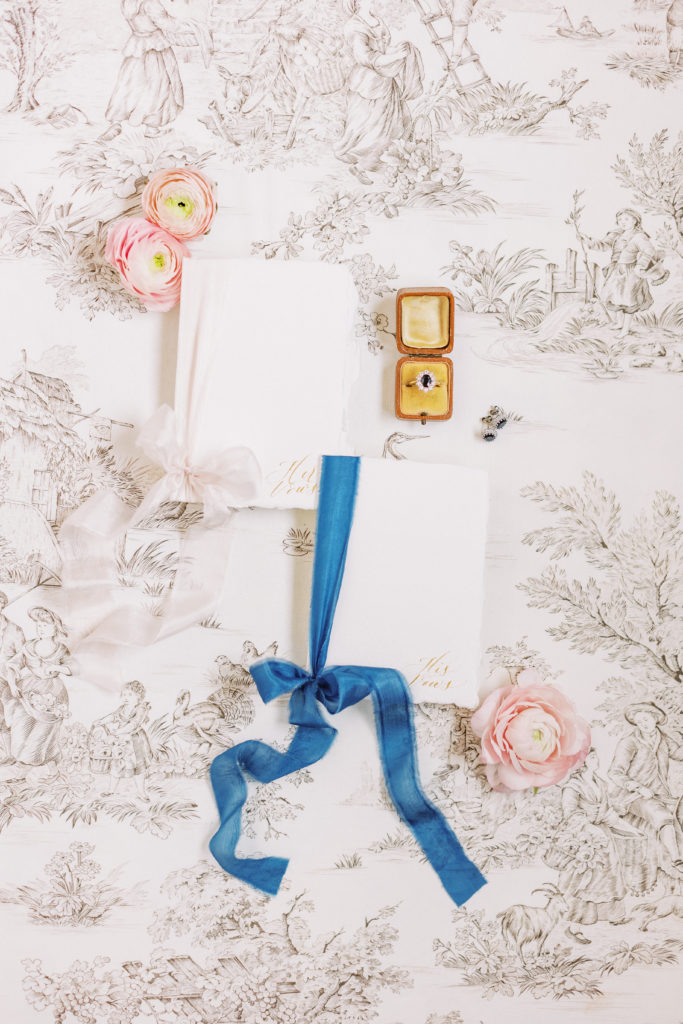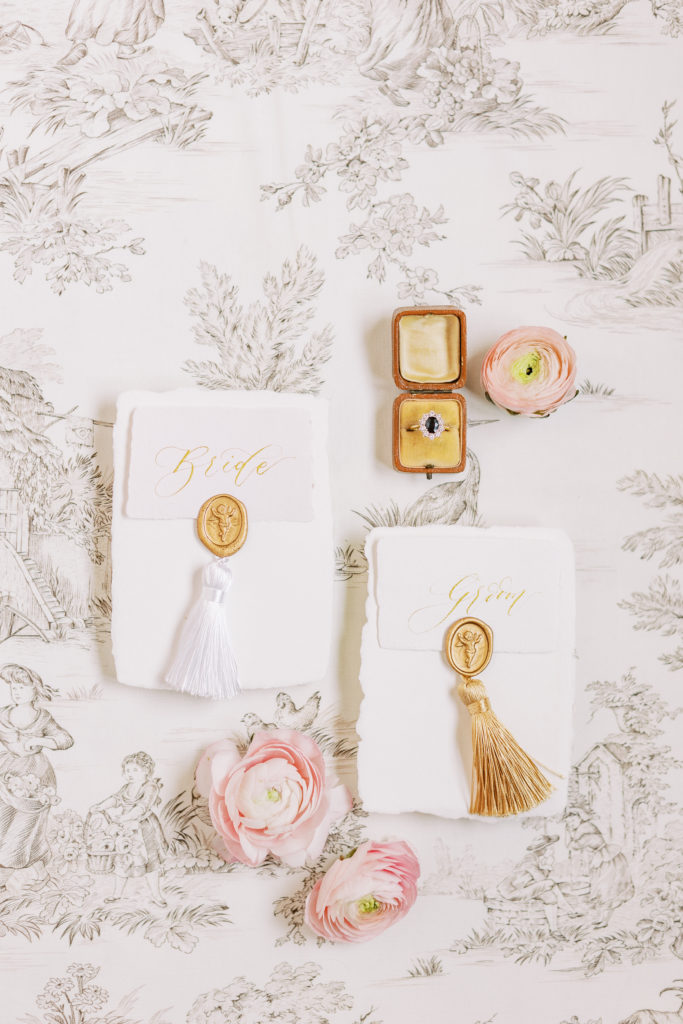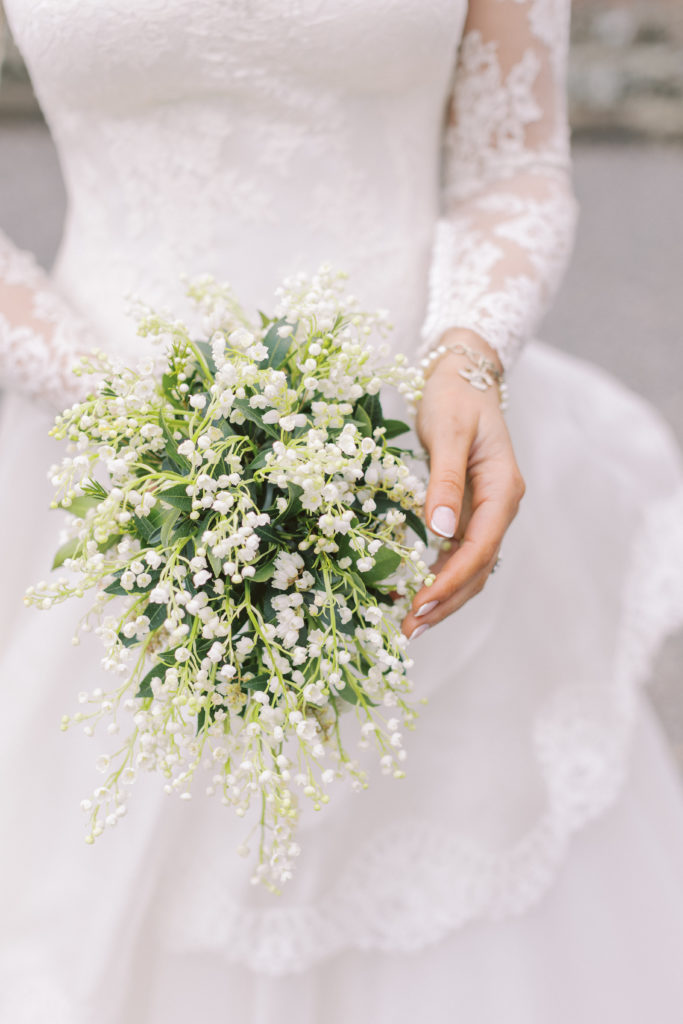 The Beauty Journey
I went for DMK facials with Skin by Zena for around 6 months prior to our wedding. Zena is a DMK therapist and was amazing at knowing what my skin needed. My hair was styled by Kim at Cameo hair, she was also amazing! I always knew what I wanted but because my hair is naturally very straight she had a difficult job! One of my favourite but most difficult parts of the wedding was picking a makeup artist, I am obsessed with researching on Instagram so came across Ruth Cassidy Makeup. Ruth is based in Mullingar which is almost two hours from my home but when I seen her work I knew I wanted her to be my makeup artist. Ruth was amazing, and did not disappoint from the trial to my on the day wedding makeup she gave me lots of recommendations which were so helpful. My wedding makeup was mostly skin focused with a lightly bronzed eye. It was perfect. I had Chanel Mademoiselle as my wedding scent, it will always remind me of our wedding day.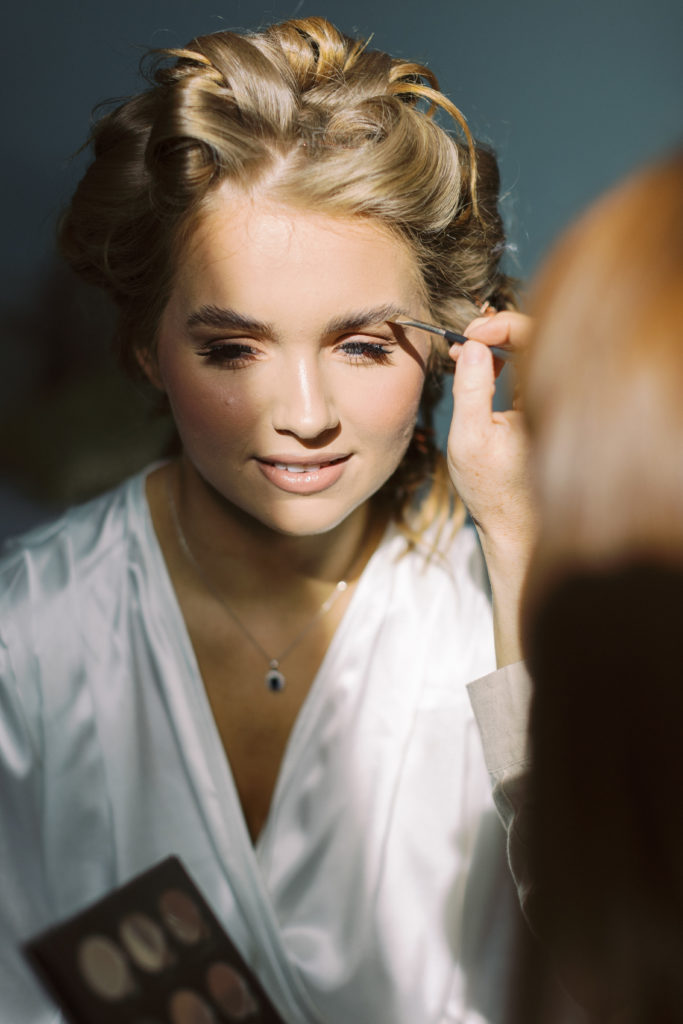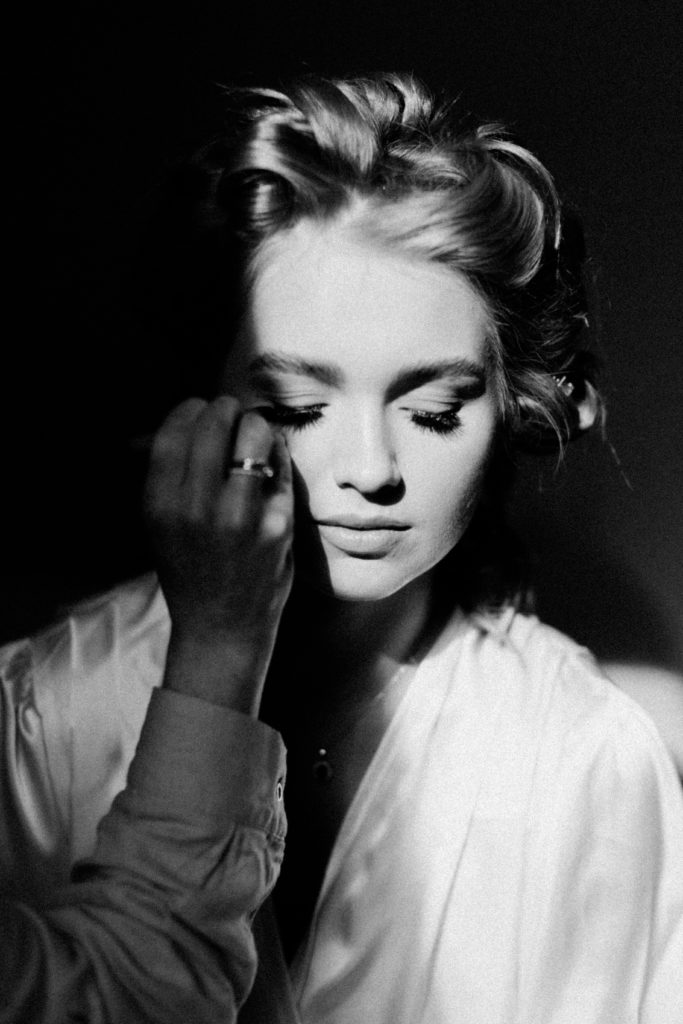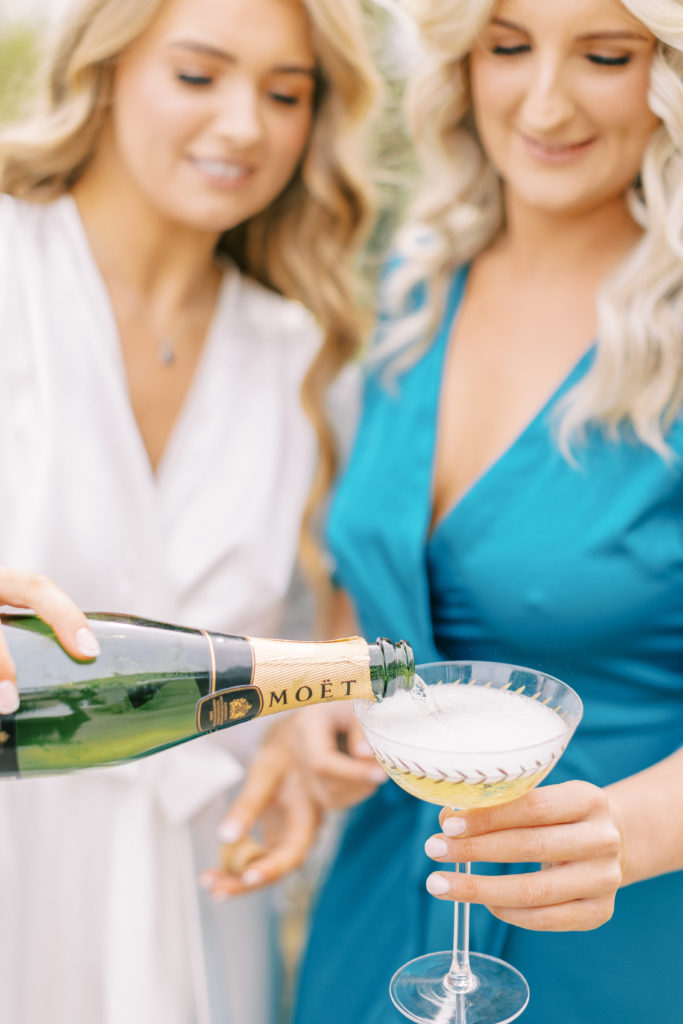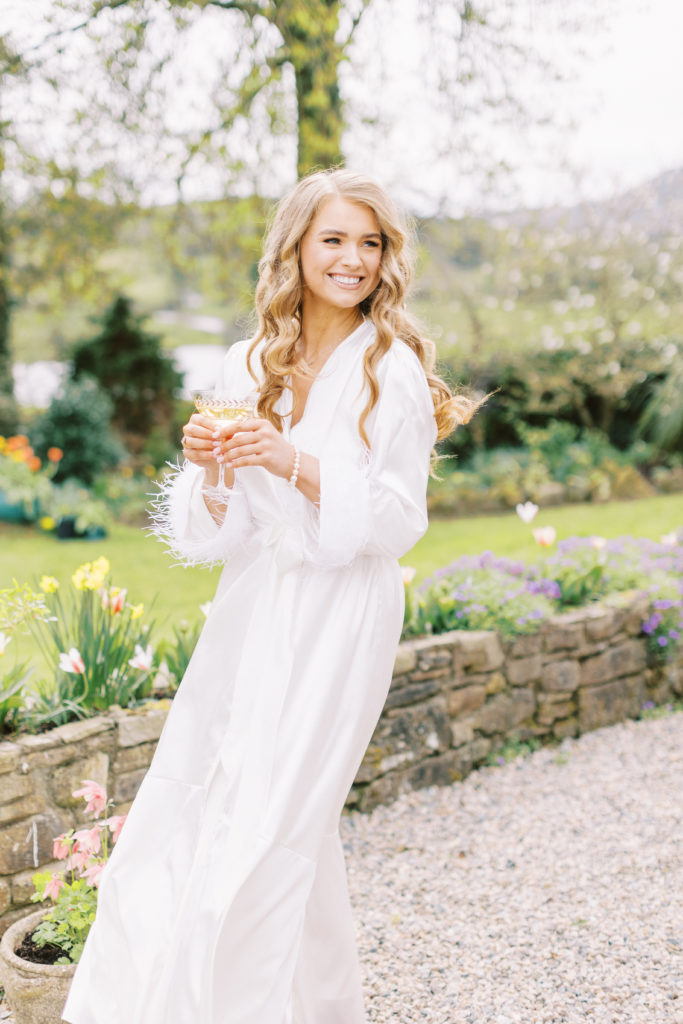 The Dress
Finding my dress was the easiest part of wedding planning. I always knew what I wanted, I had seen it many years ago and adored it. My dress was made by London designer Suzanne Neville. I got my dress in Castle Couture, Galgorm as soon as I tried it on I knew it was 'the one'. I decided to not have a second dress on our wedding day but to find another dress I loved for our day two. However, finding it was very difficult until I came across Eamon McGill design about two weeks before our wedding! Eamon was a gem, I couldn't recommend him enough. My day two dress was full length with long sleeves and backless. All of his designs are outstanding. I adored my dresses and would love an excuse to wear both dresses all over again!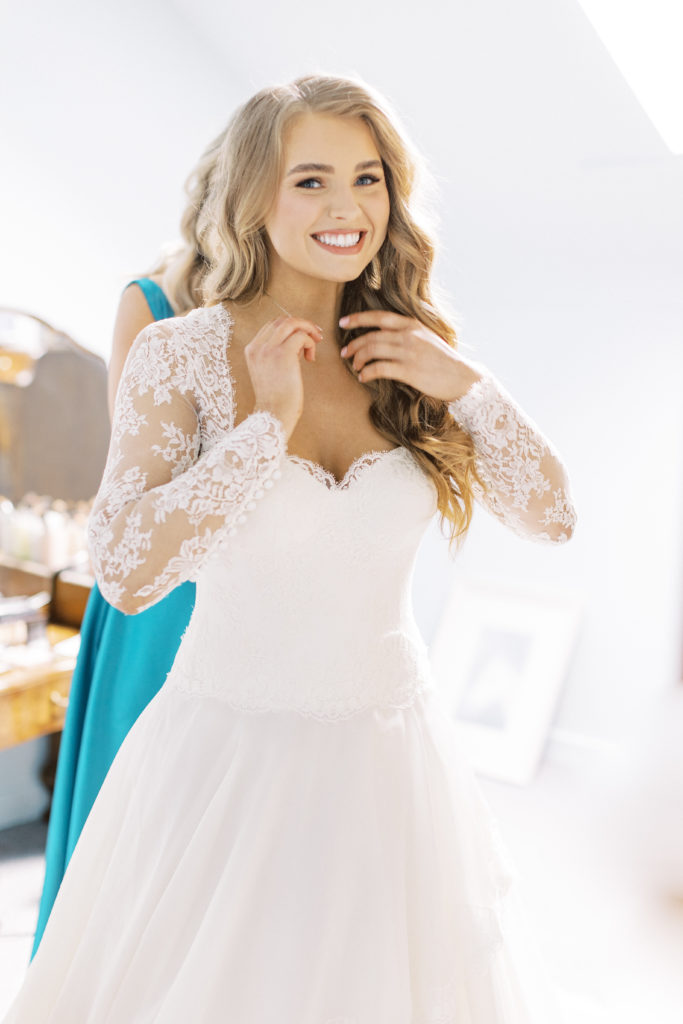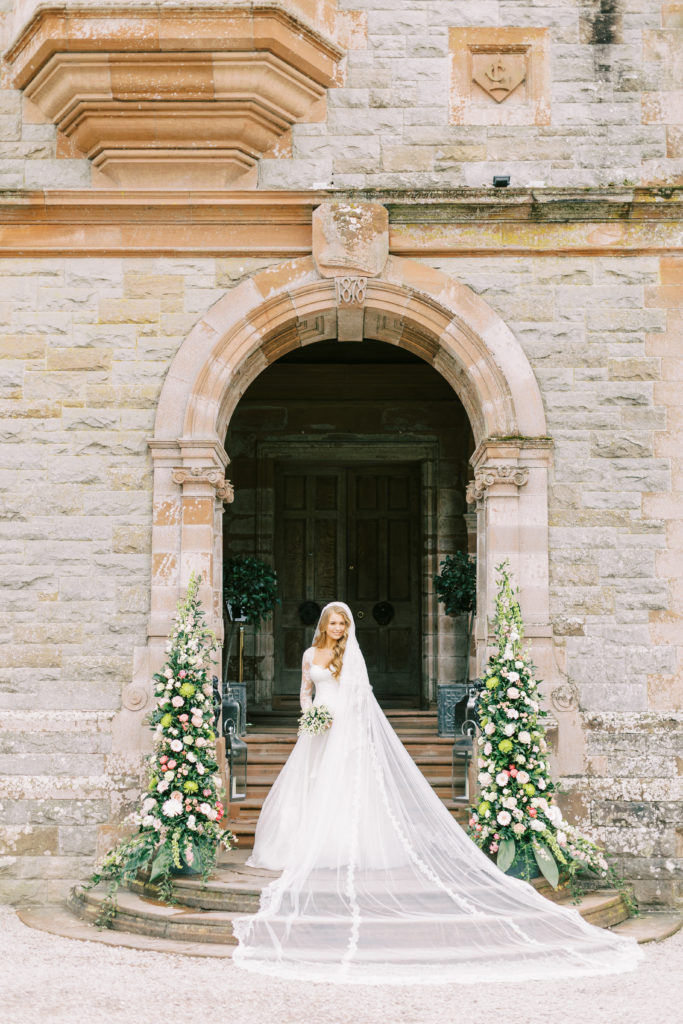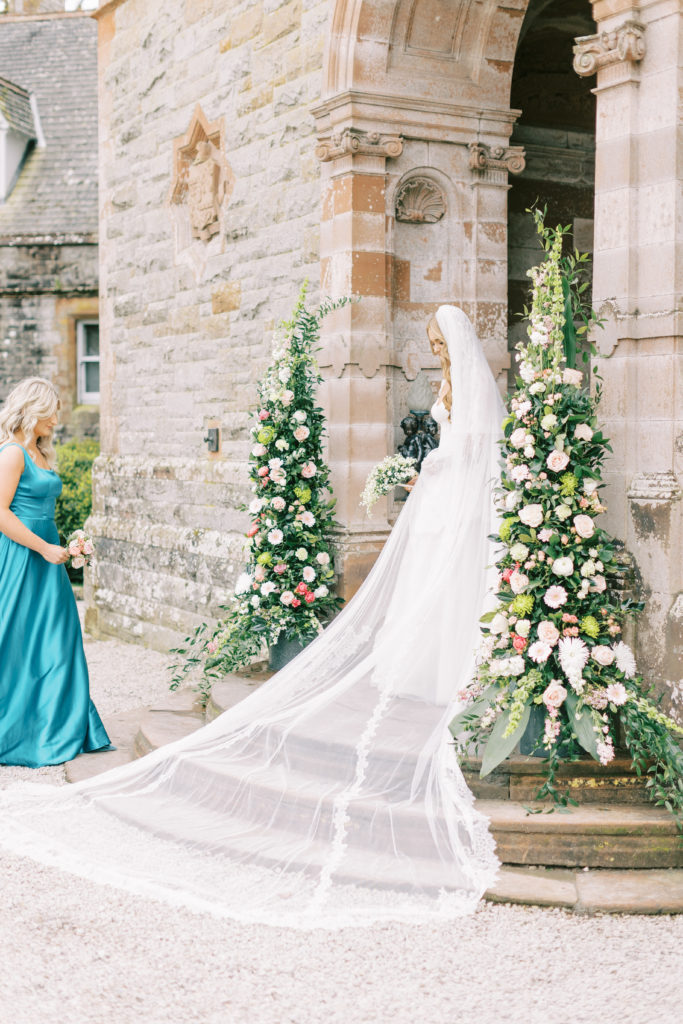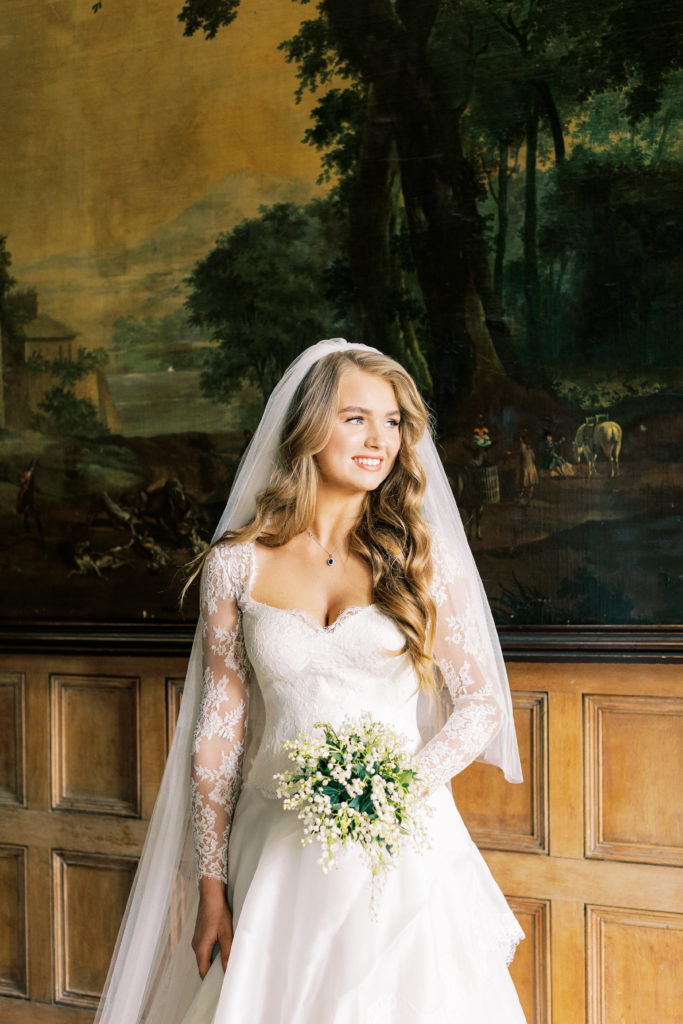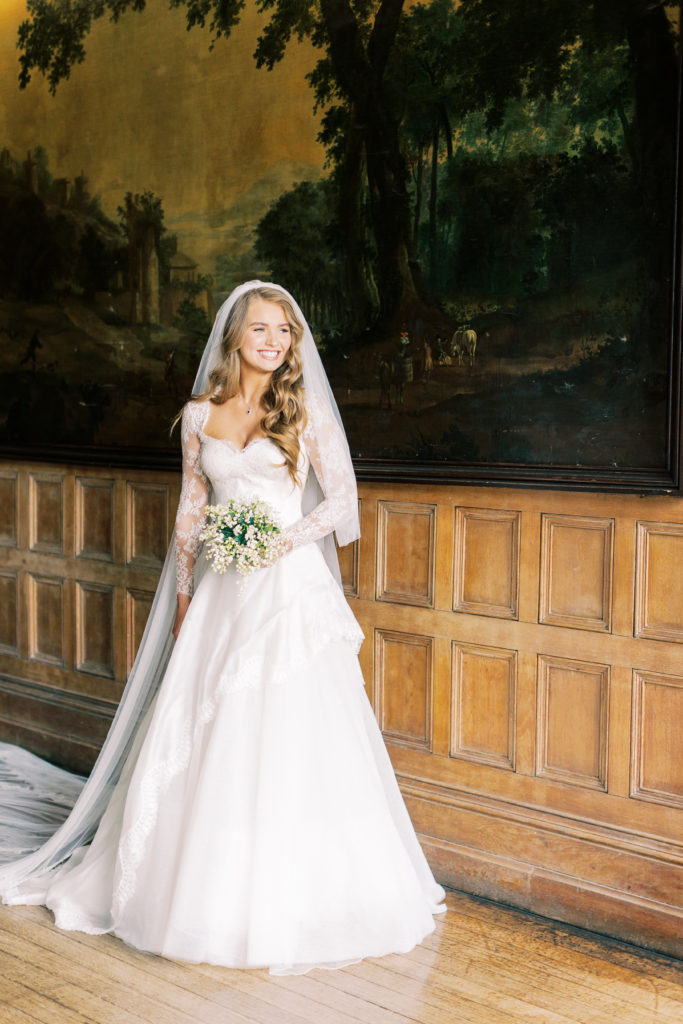 The Suits
Stephen and I were in Dublin picking my wedding shoes when we decided to go into Louis Copeland. On that day we also bought Stephens wedding shoes. Geoff a stylist in Louis Copeland who helped us that day really stood out to us so we decided to go back to the store for his suit. We completely put our trust in Geoff, his knowledge of fashion was outstanding we really looked forward to each appointment with him and couldn't recommend him enough. The groomsmen's suits were from Nineteen83, with Geoff's recommendations of a plain black suit in order for Stephen to really stand out in his notch lapel tuxedo as the groom.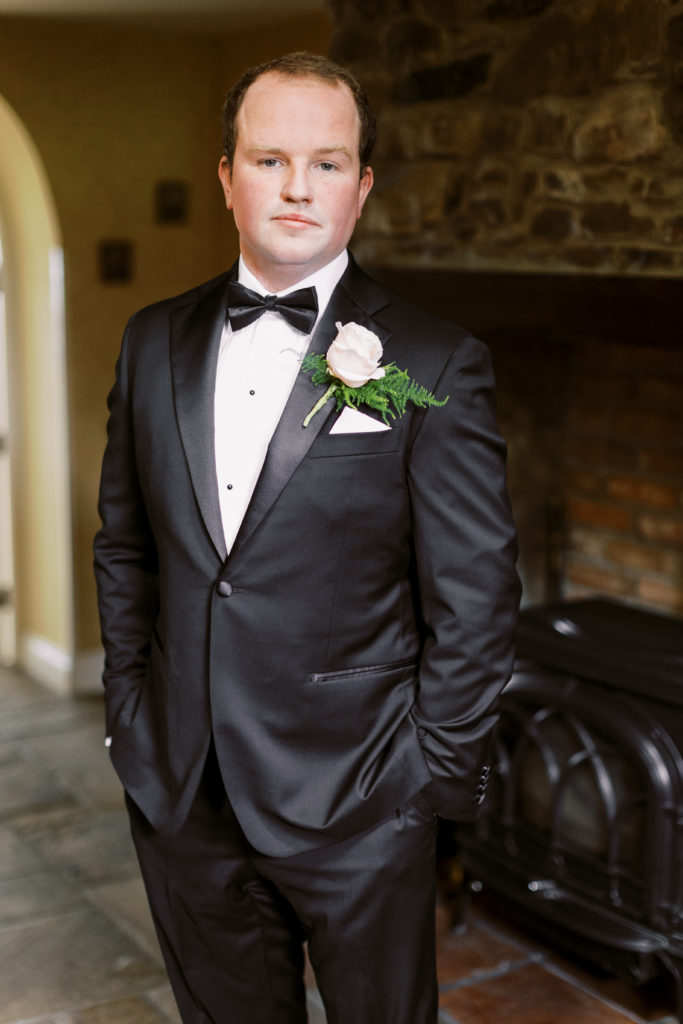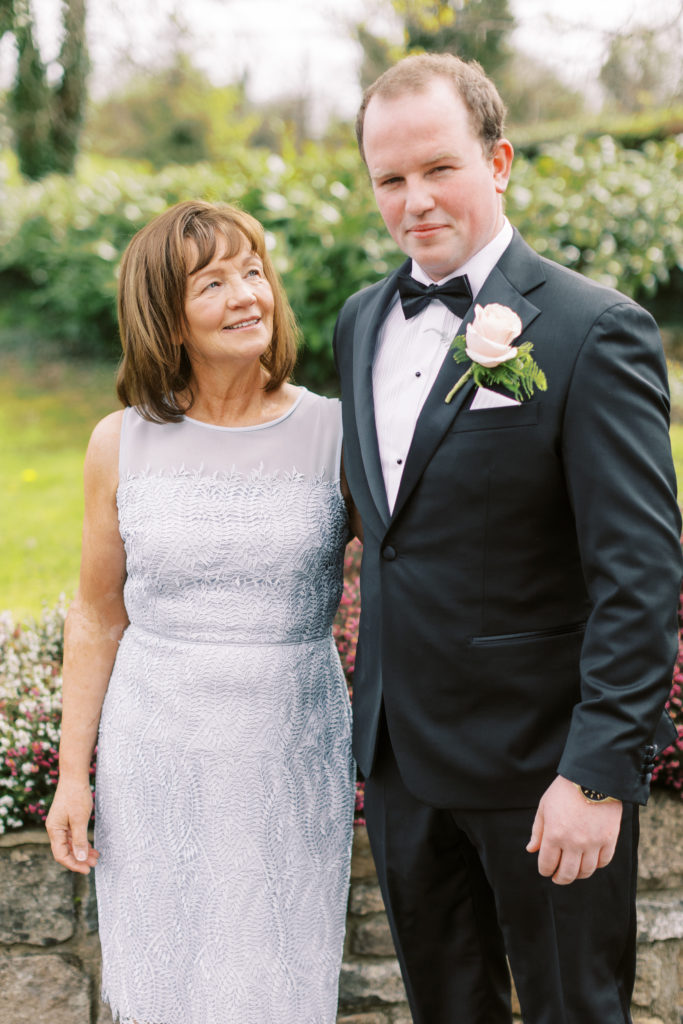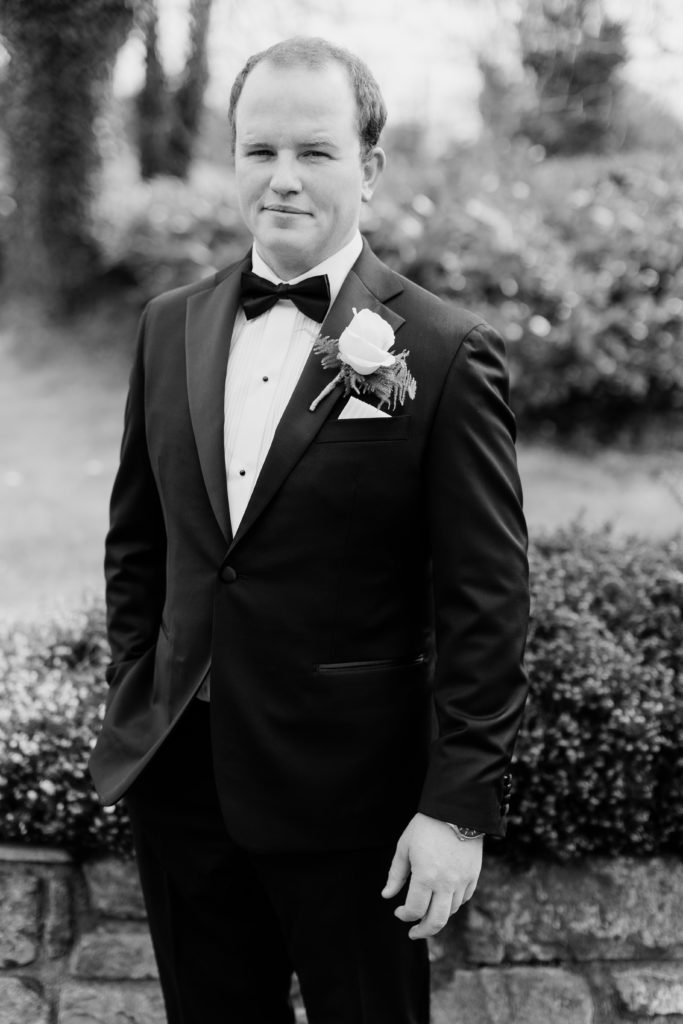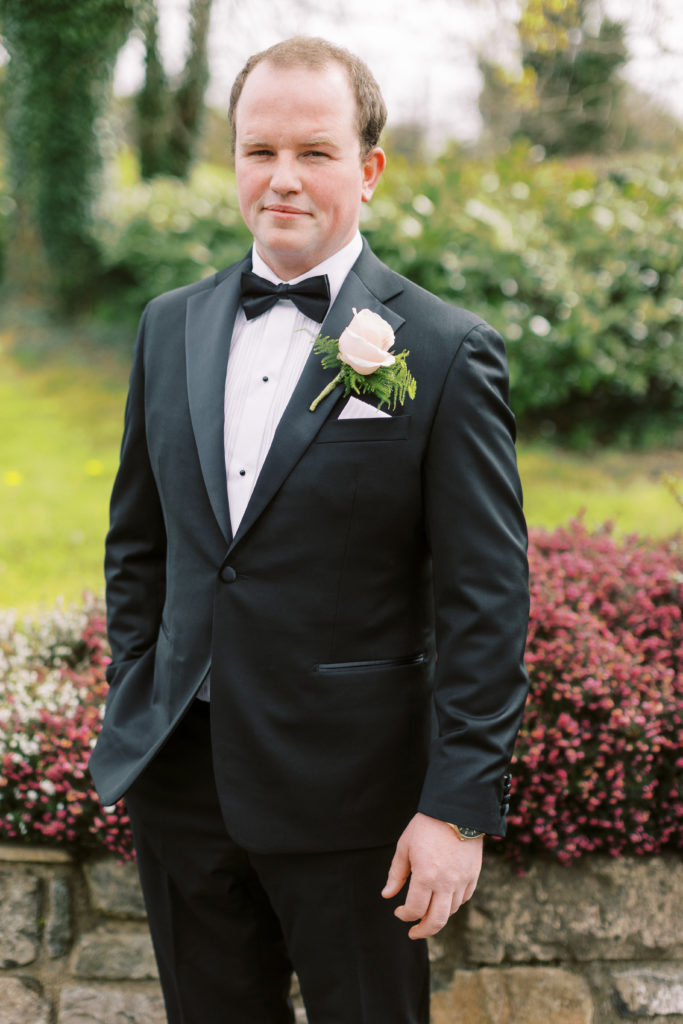 The Bridesmaids
My maid of honour was my sister Julie who I couldn't have done without, and my bridesmaids were my cousin and Stephens sister. They wore the most beautiful teal coloured satin dresses bespoke made by true bridal. I always wanted teal coloured bridesmaids but found it incredibly difficult to get what I wanted which resulted in getting them made.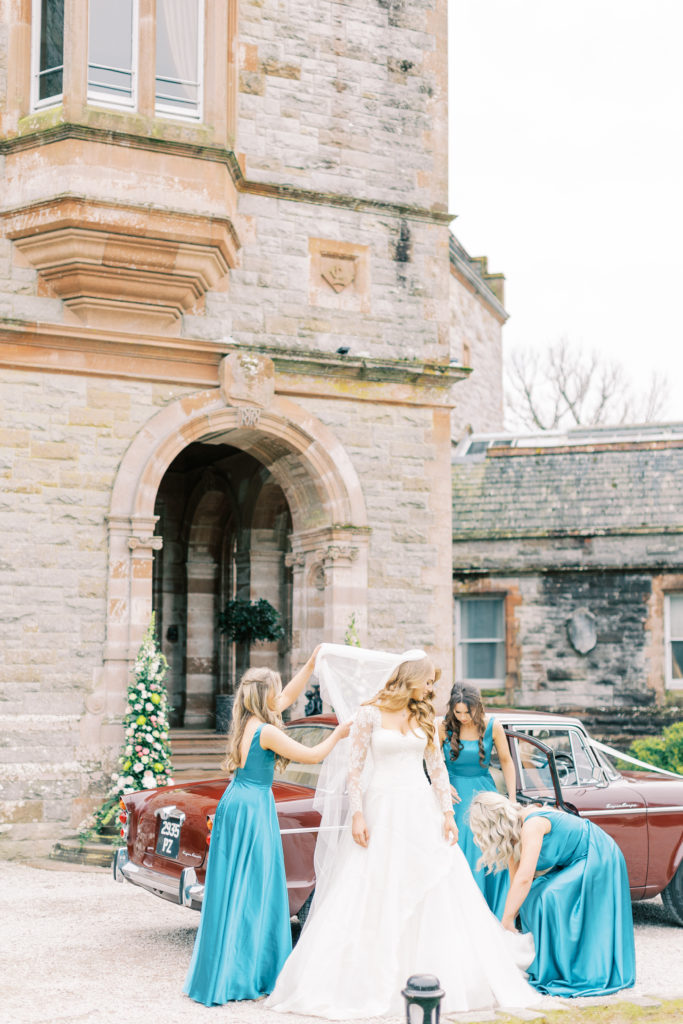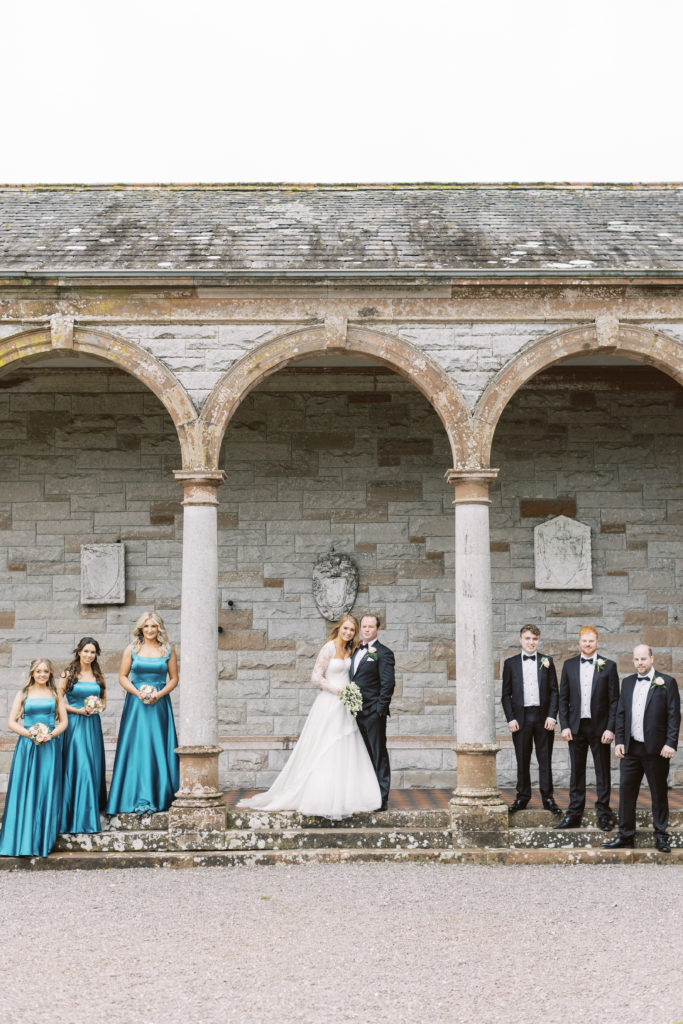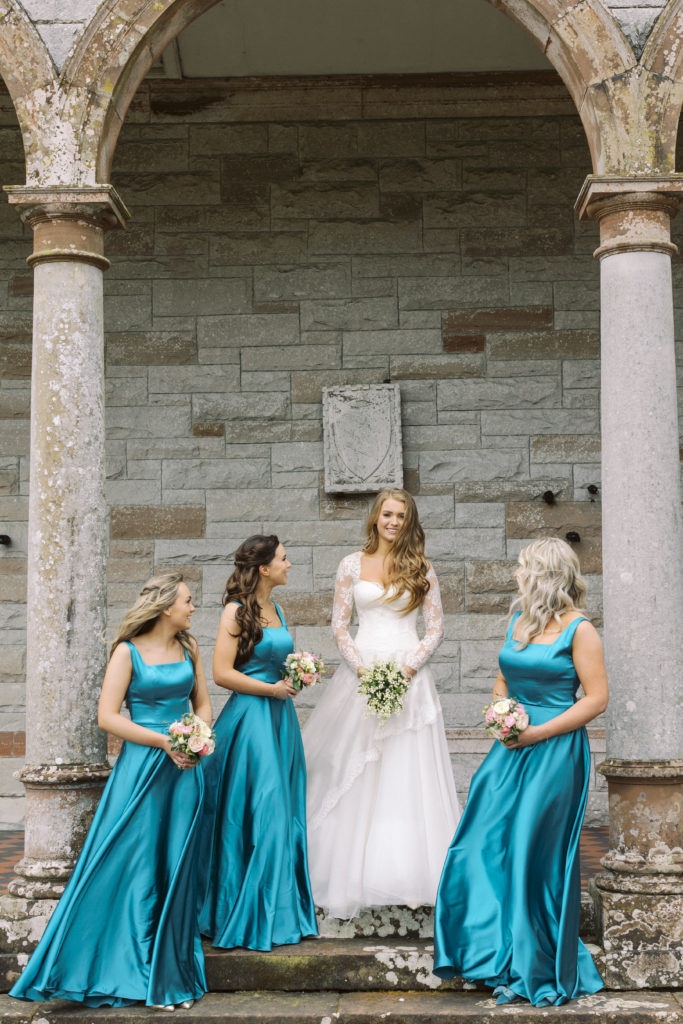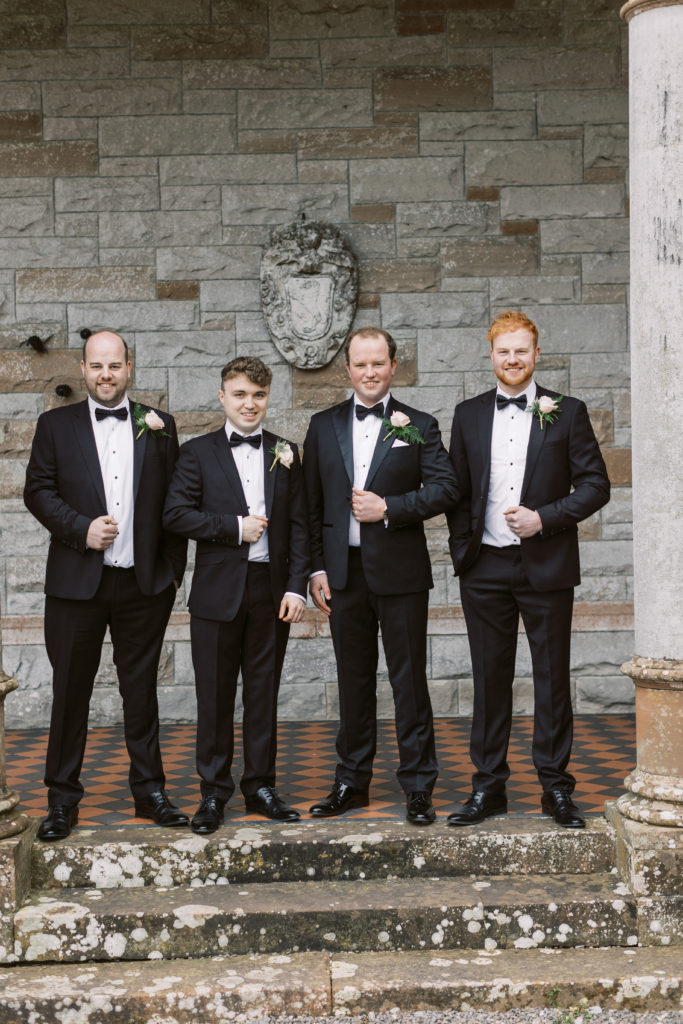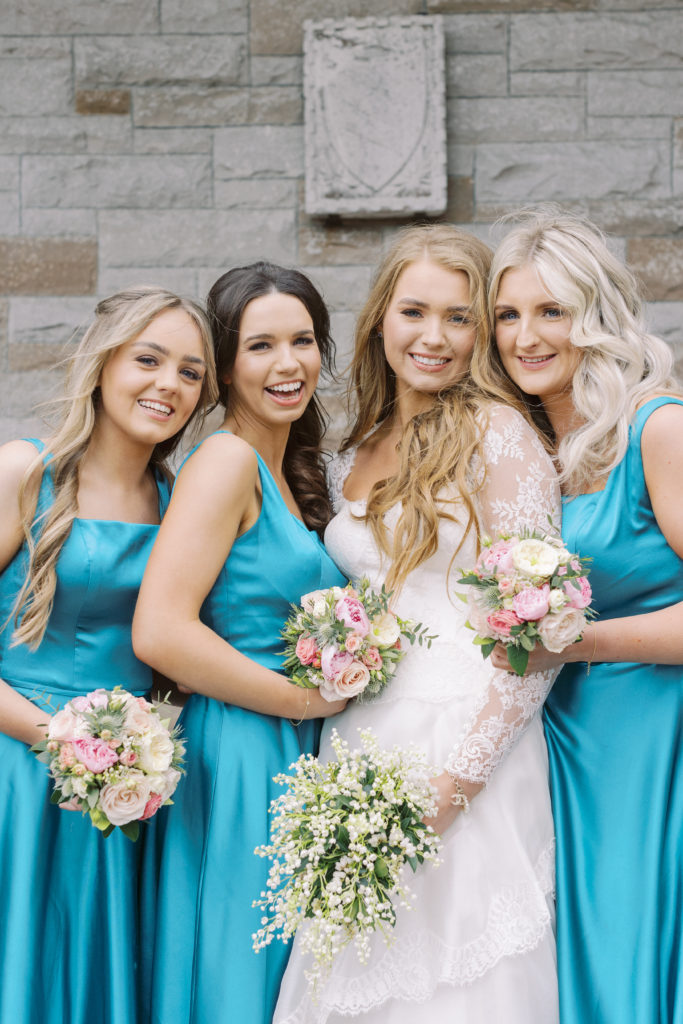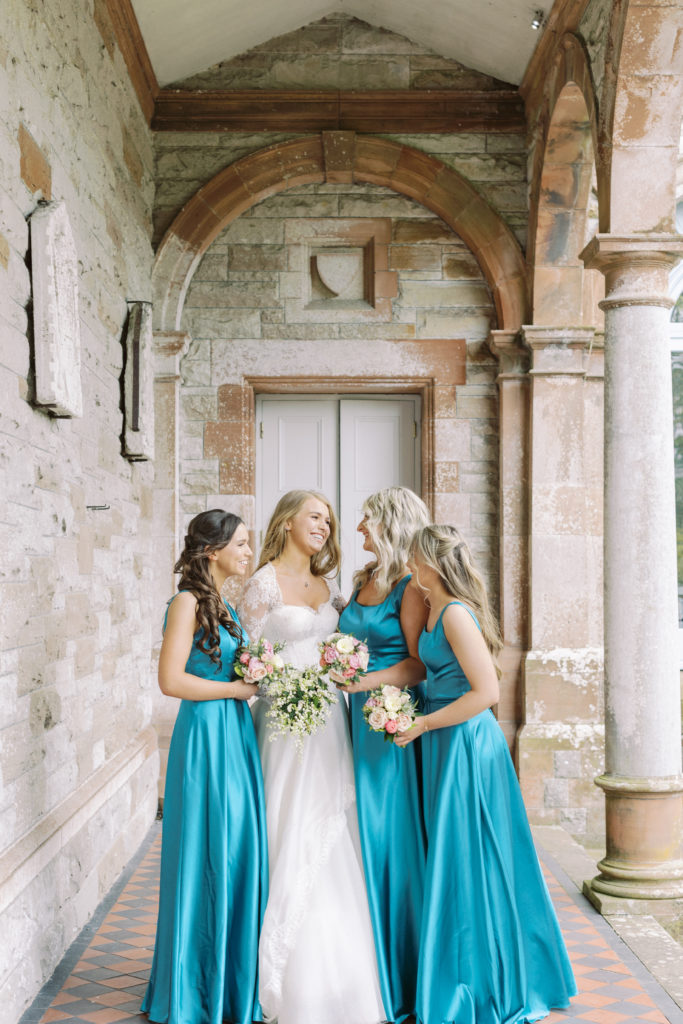 The Ceremony
Our ceremony was outside on the patio at the pavilion over looking the lake at Castle Leslie. It honestly was like a dream. We were delighted we could have our ceremony outside after having very uncertain weather for weeks prior. I will never forget the feeling of walking down the aisle towards Stephen with the birds singing surrounded by our nearest and dearest. It was very special.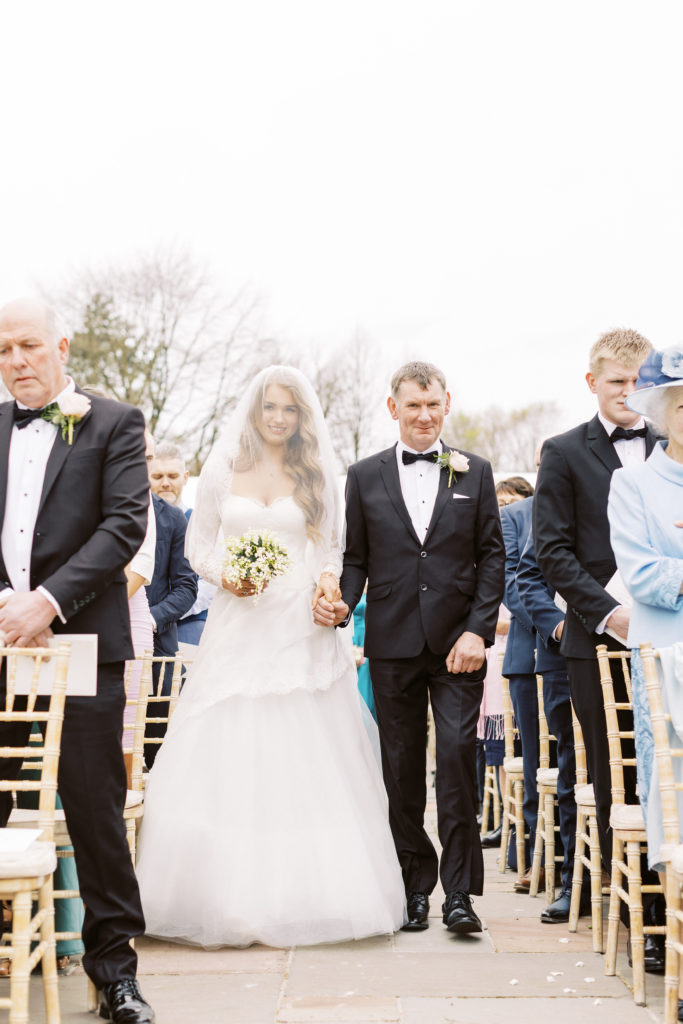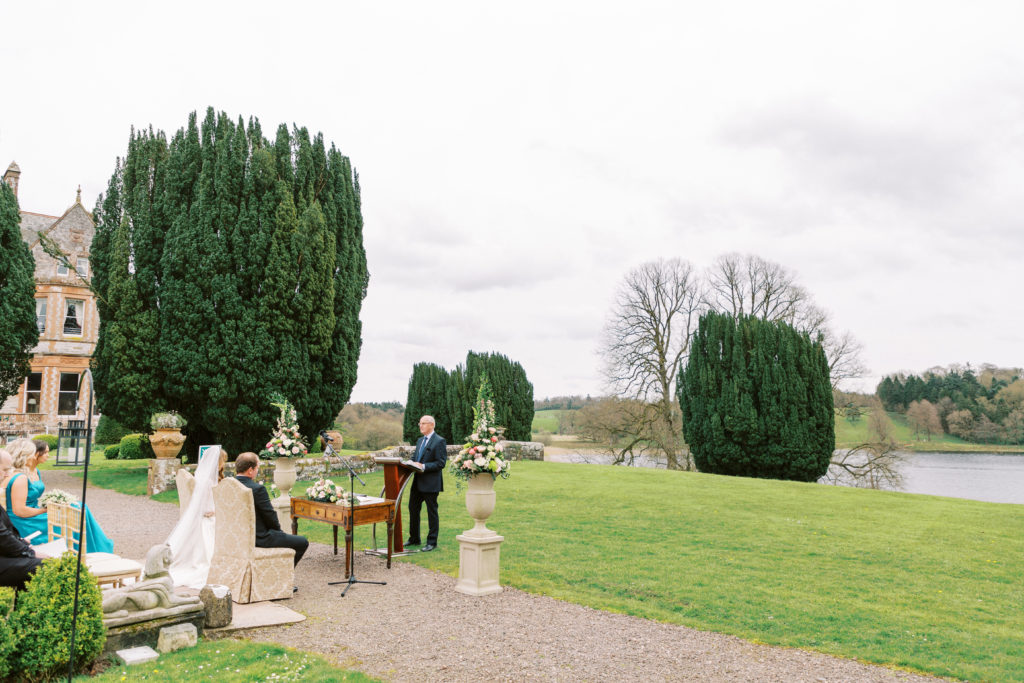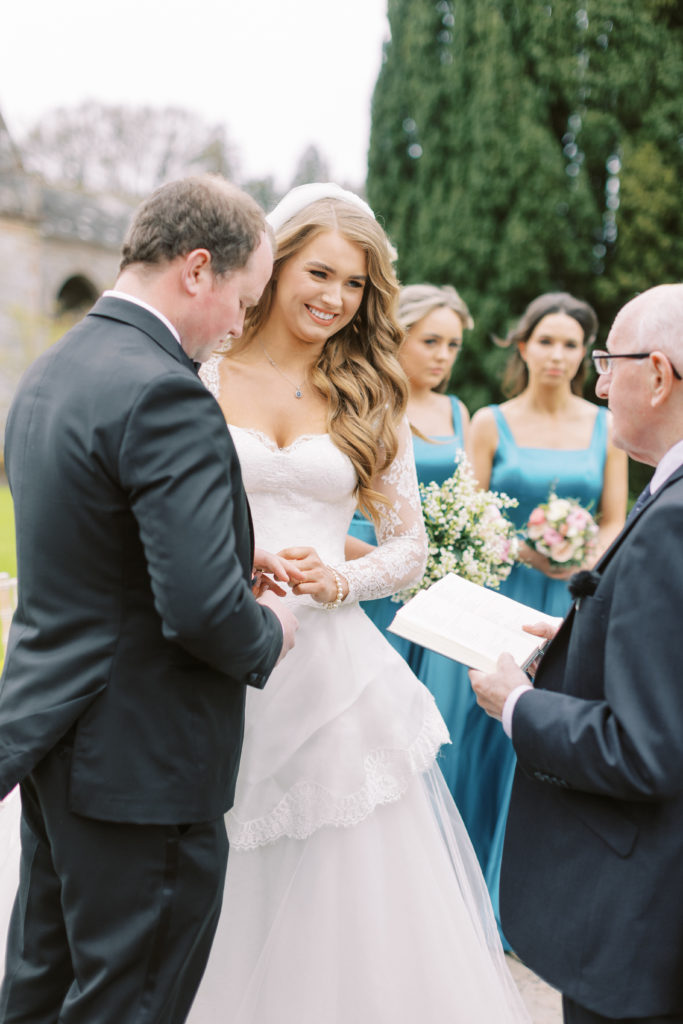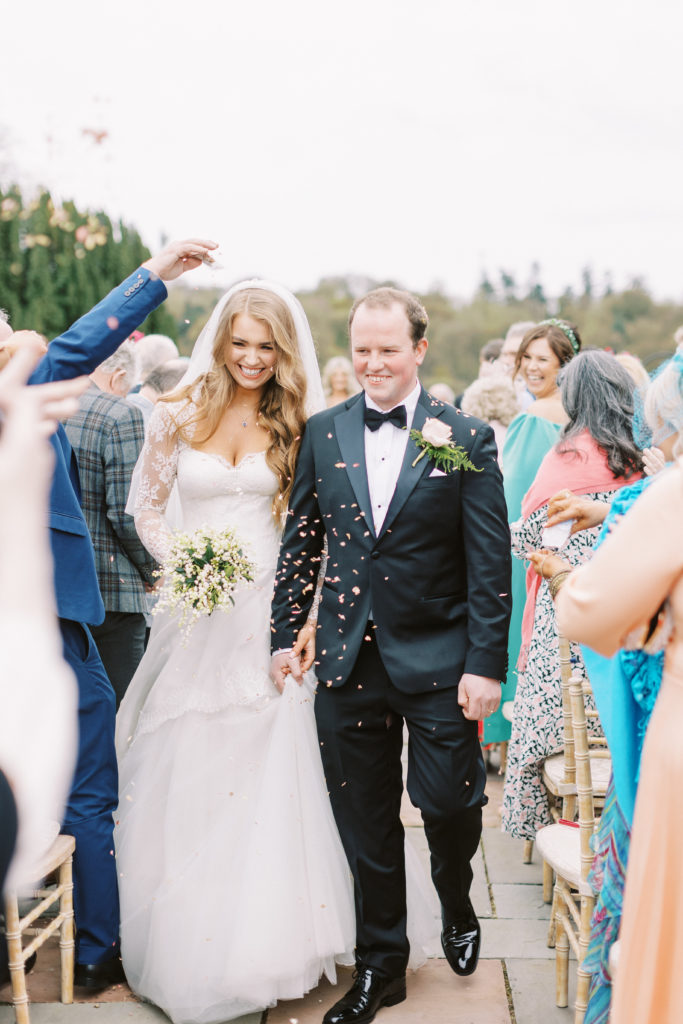 The Venue 
My dream come true. Castle Leslie has been my dream wedding venue for as long as I can remember. I can't describe the feeling we both had the day we walked around it and decided on our wedding date, it just felt so right! It has so much character and charm. Every part of the Castle is breathtaking.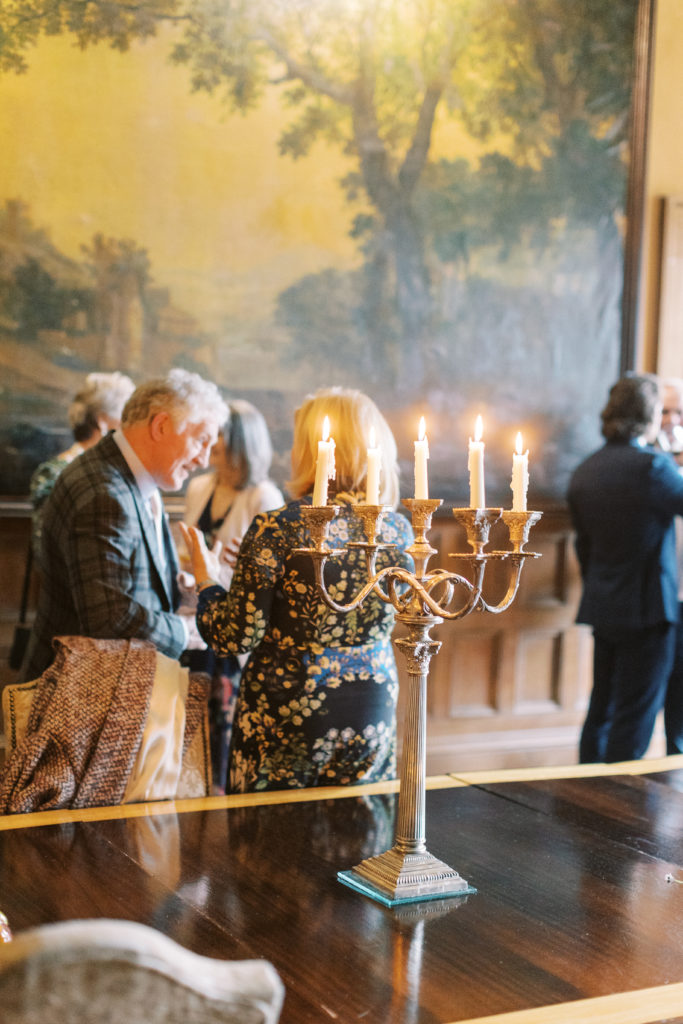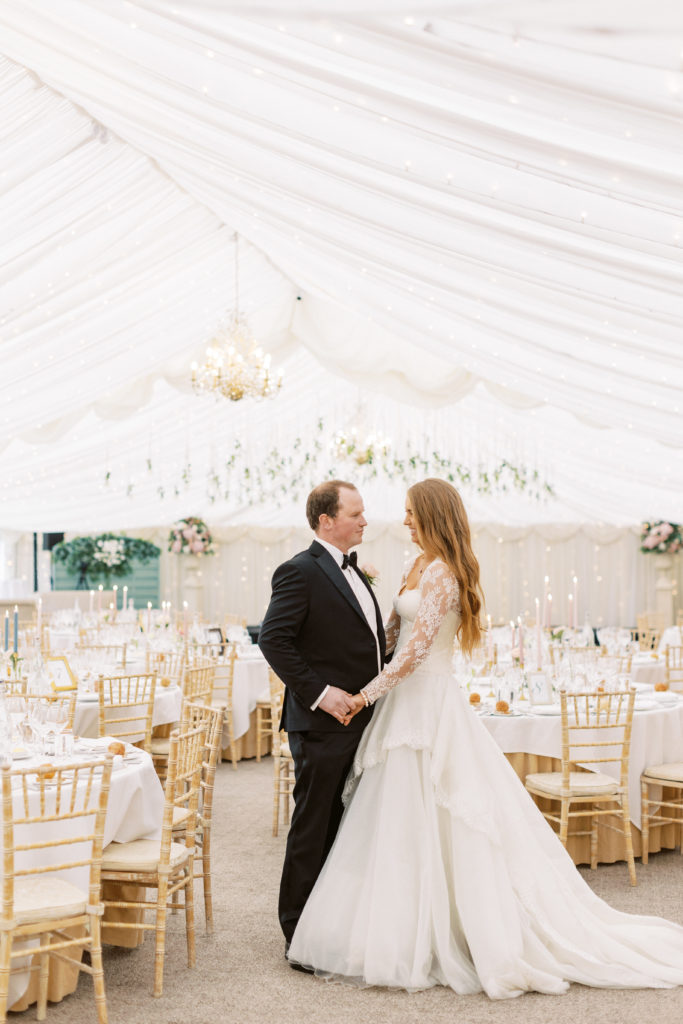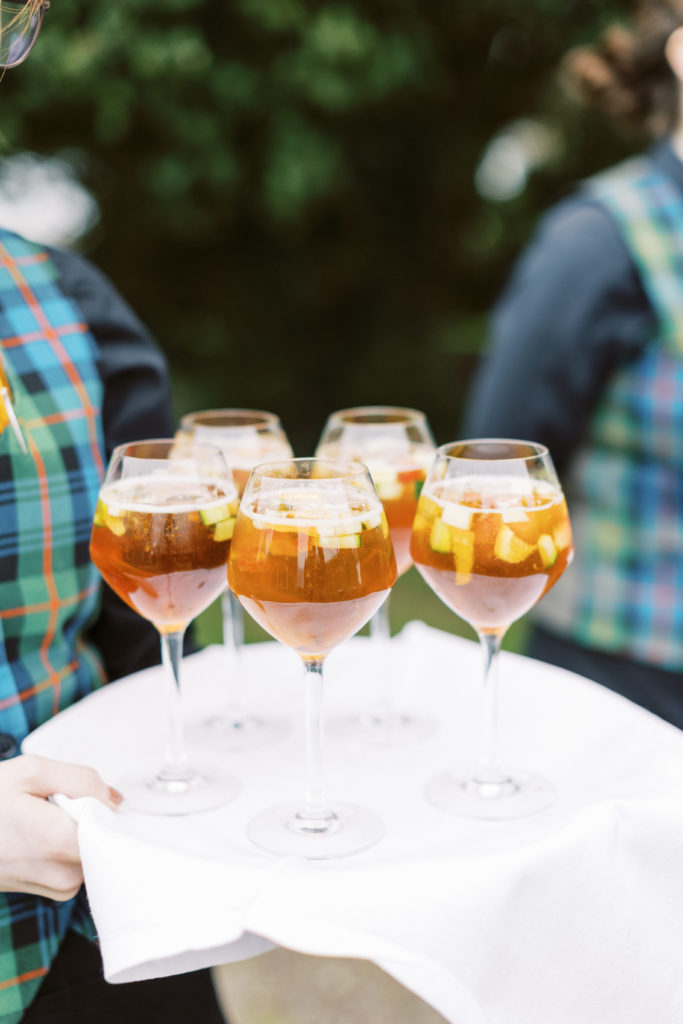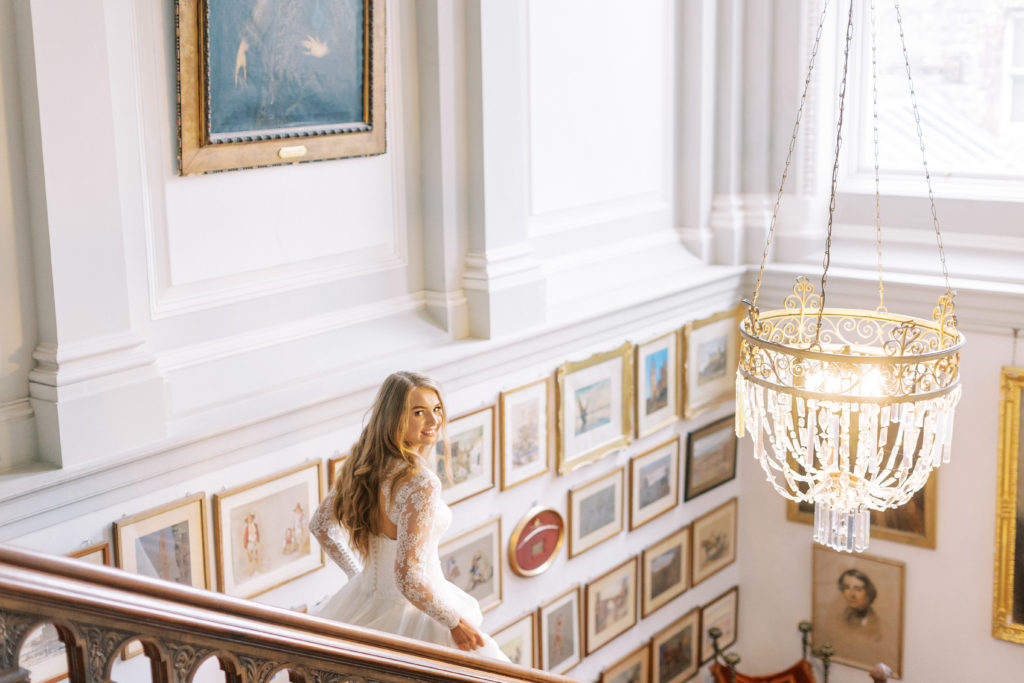 The Entertainment
Entertainment was always a big factor for us. The amazing Arco String Quartet played while our guests arrived, during our ceremony and drinks reception the were fantastic. Our band, The Harley's were recommended to us by our amazing photographer, they definitely didn't disappoint. They had everyone up dancing! Our DJ, DJ BOB is well known to both of us and was a must for our wedding entertainment. He is the life and soul of the party!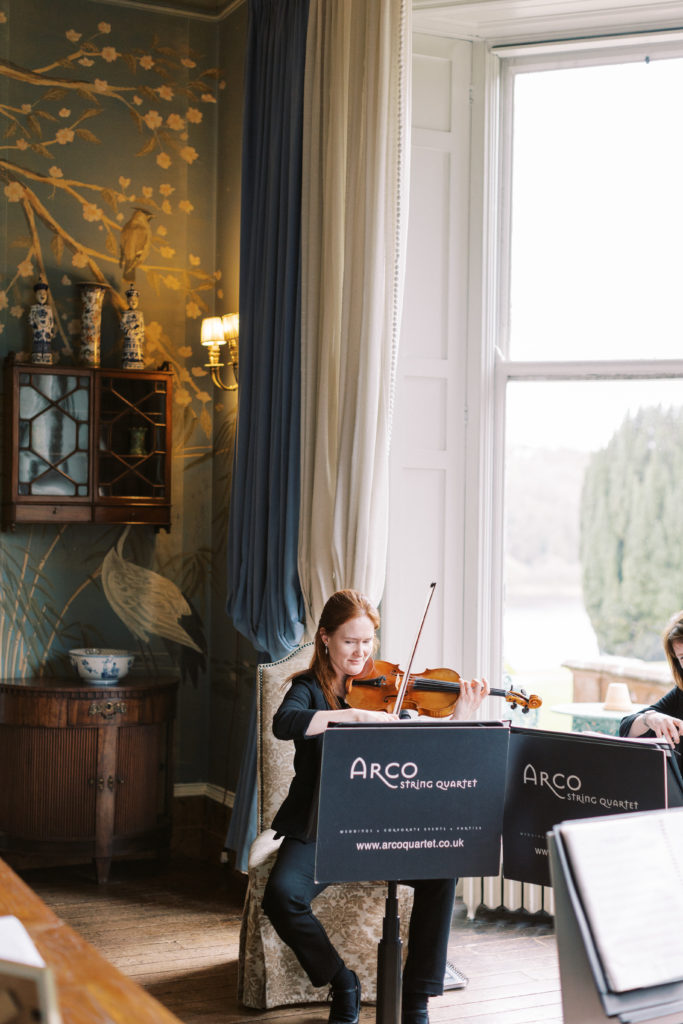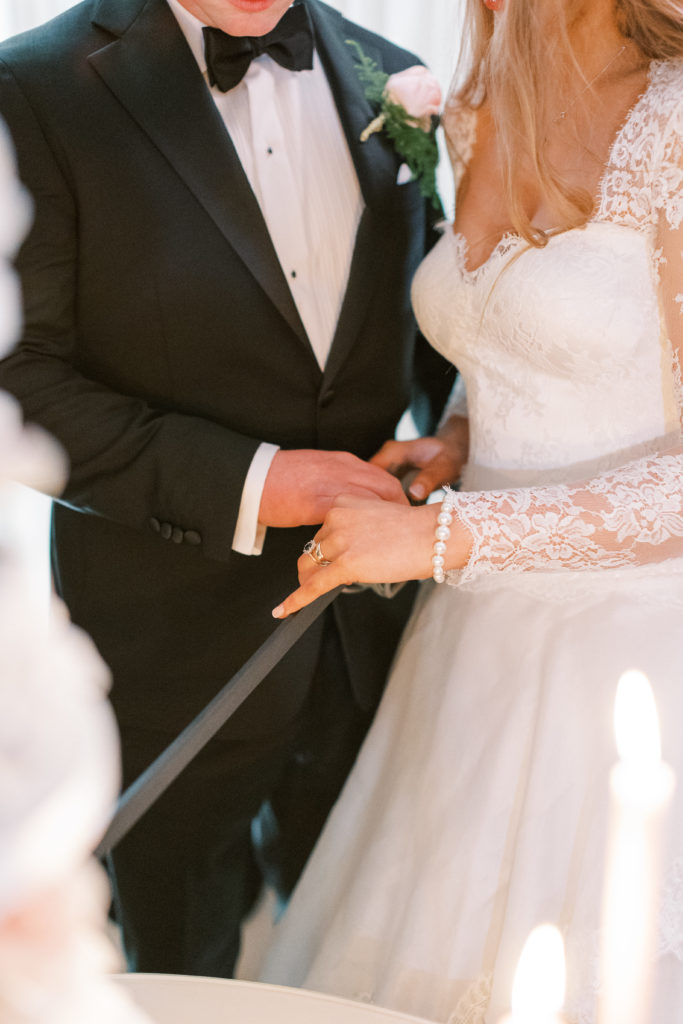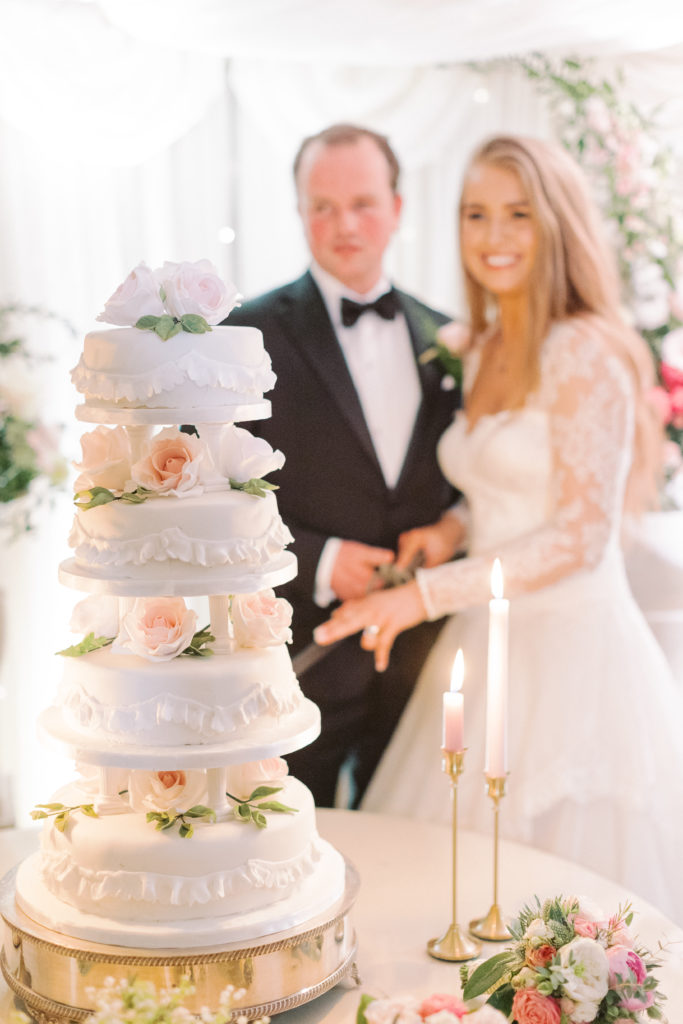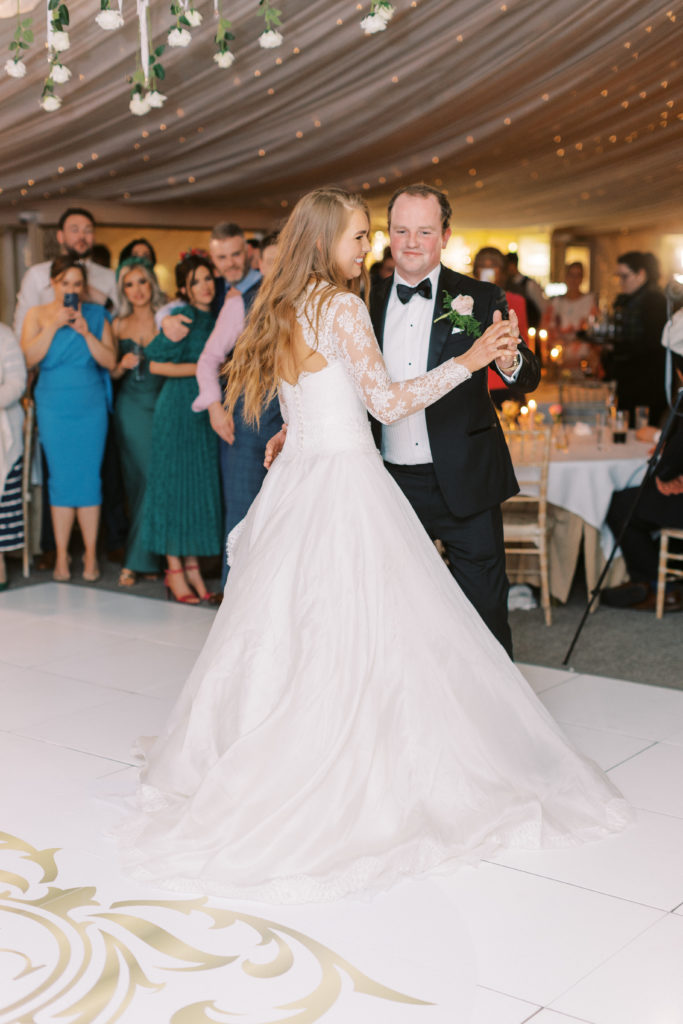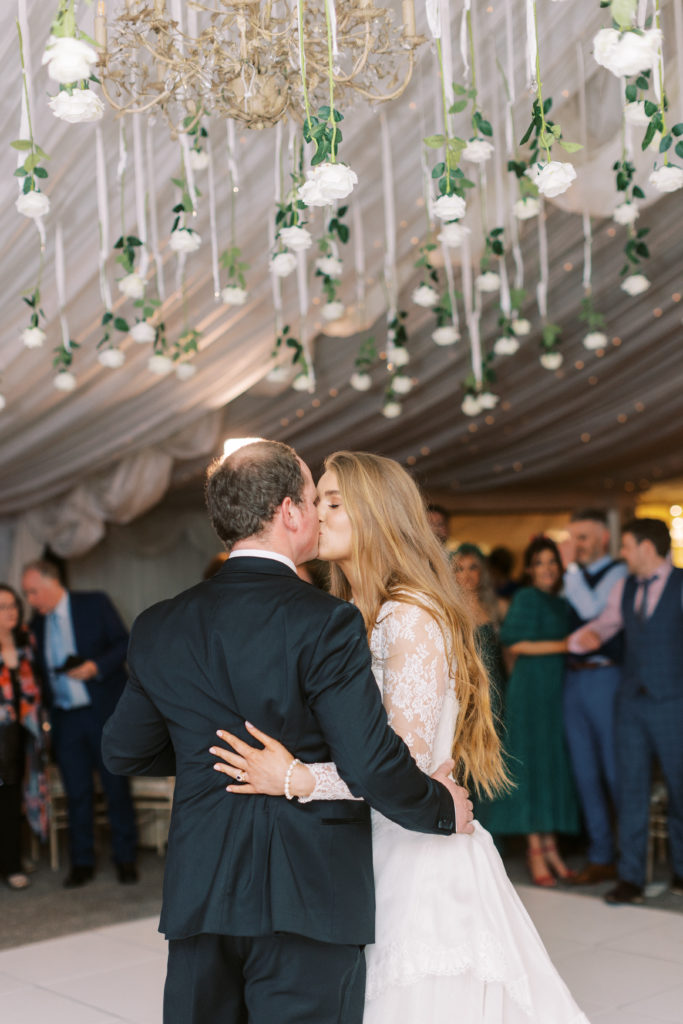 The Best Decision
We loved everything about our wedding because we did it exactly how we wanted. So it is impossible to just pick one. The venue, including the suppliers we worked with (in particular our photographer Anna G who was as much a wedding planner as a photographer!) were all amazing and made our day as amazing as it was.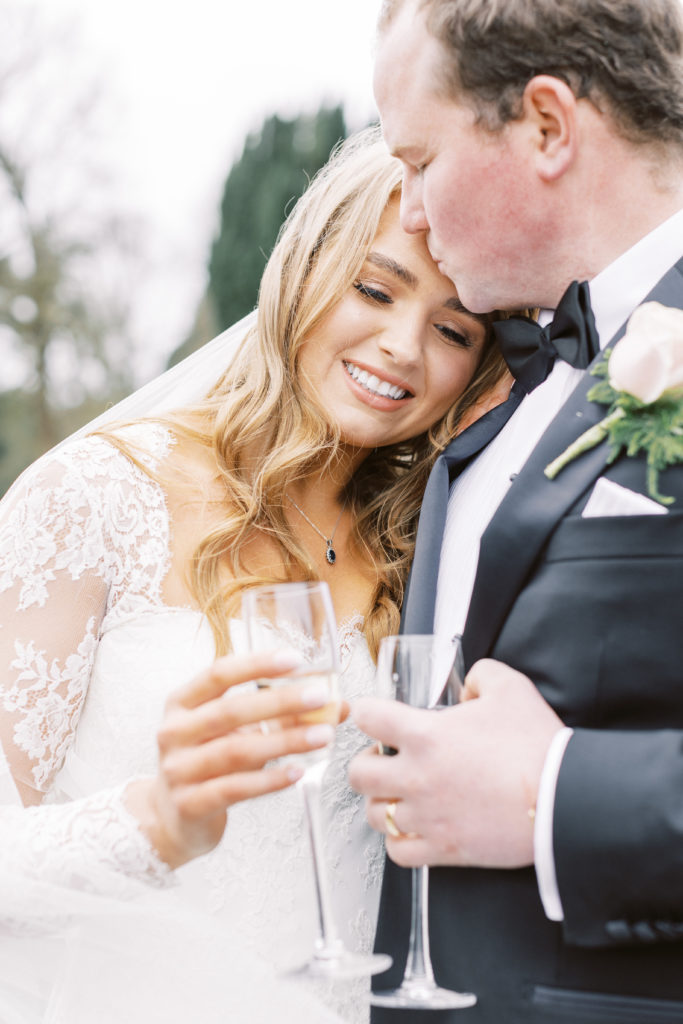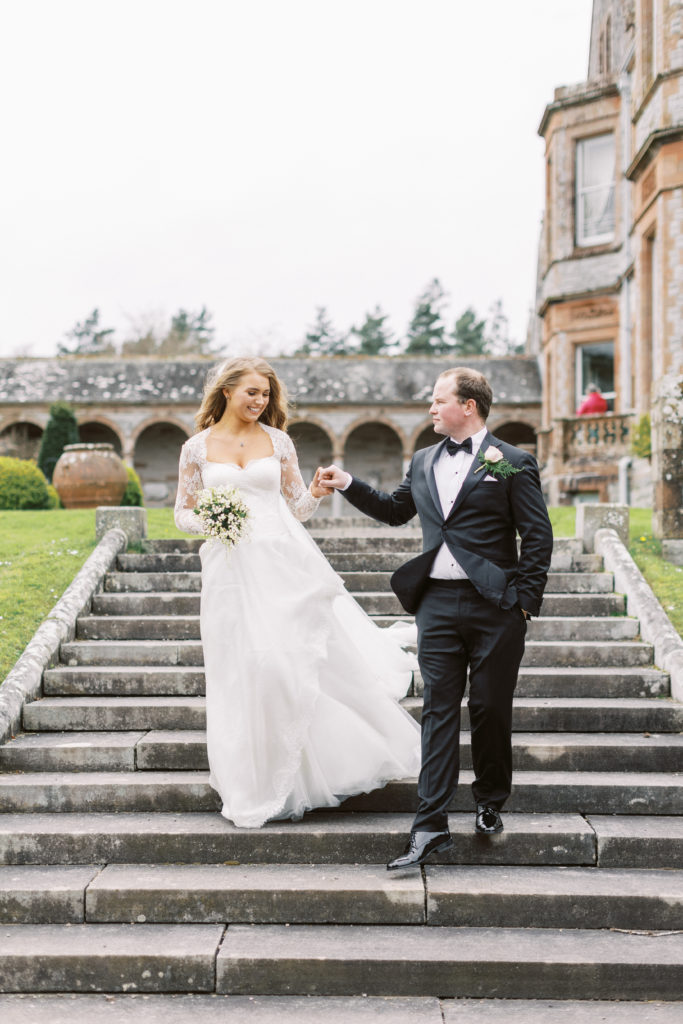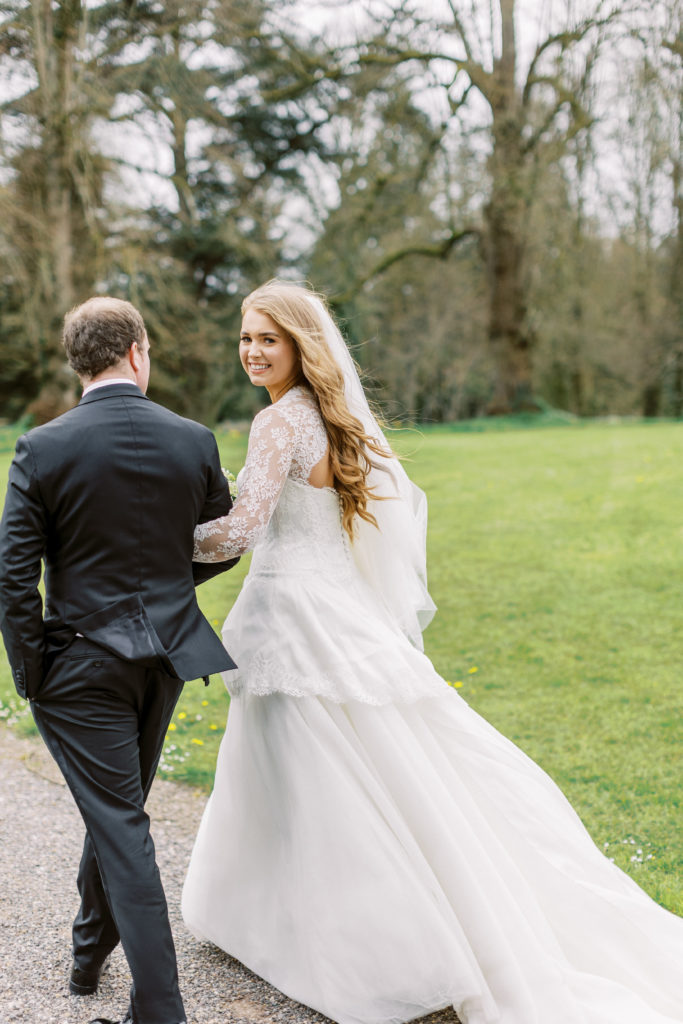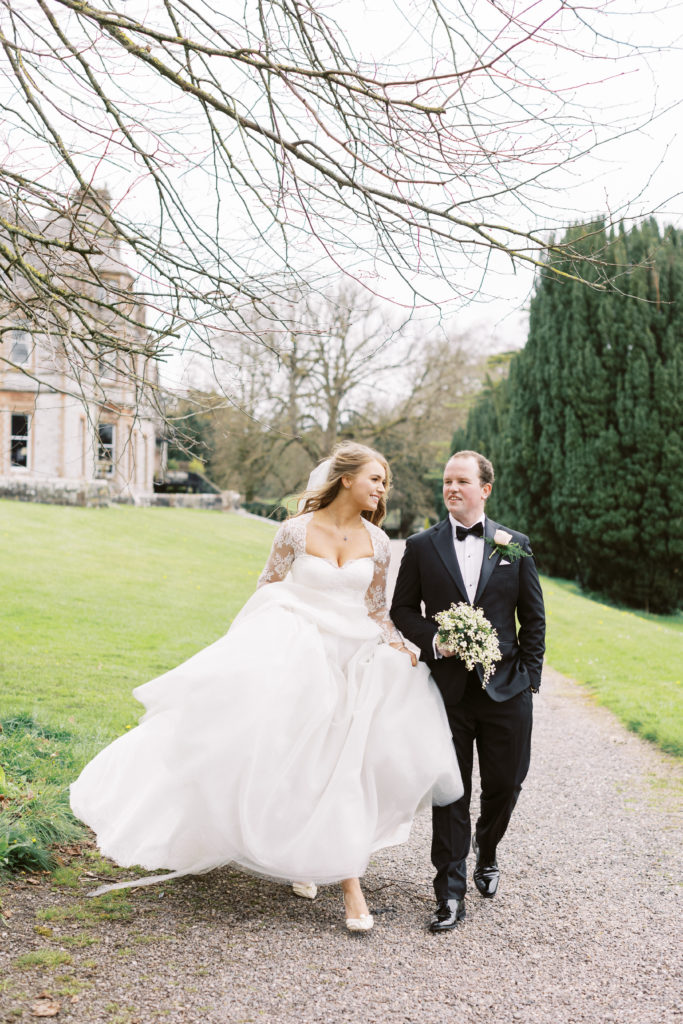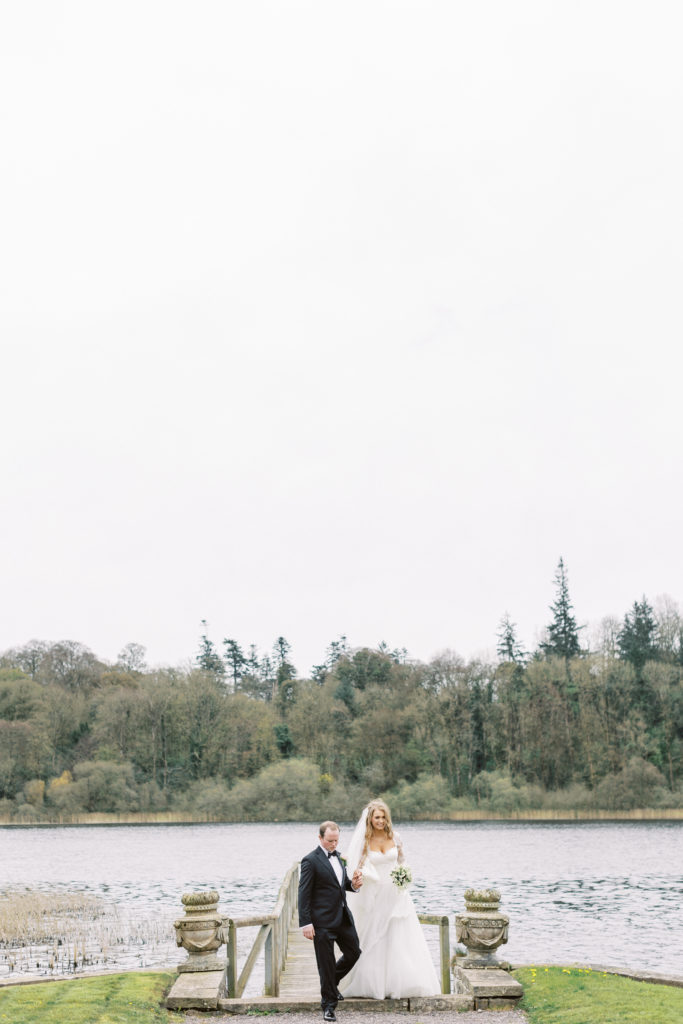 The Worst Decision
We're really happy with how the day went and we don't think we made any major mistakes. However as the day approached us, the to-do's and questions did add up which worried me a little bit but on the wedding day it was so relaxed. I can't explain the feeling of calm and an overwhelming sense of love around it was so special.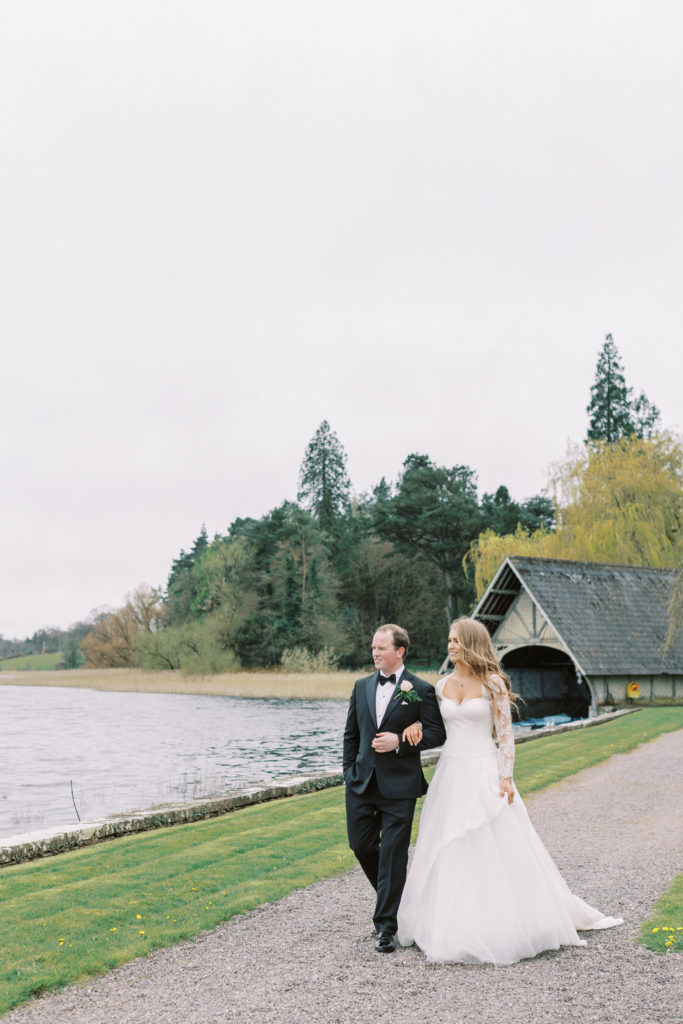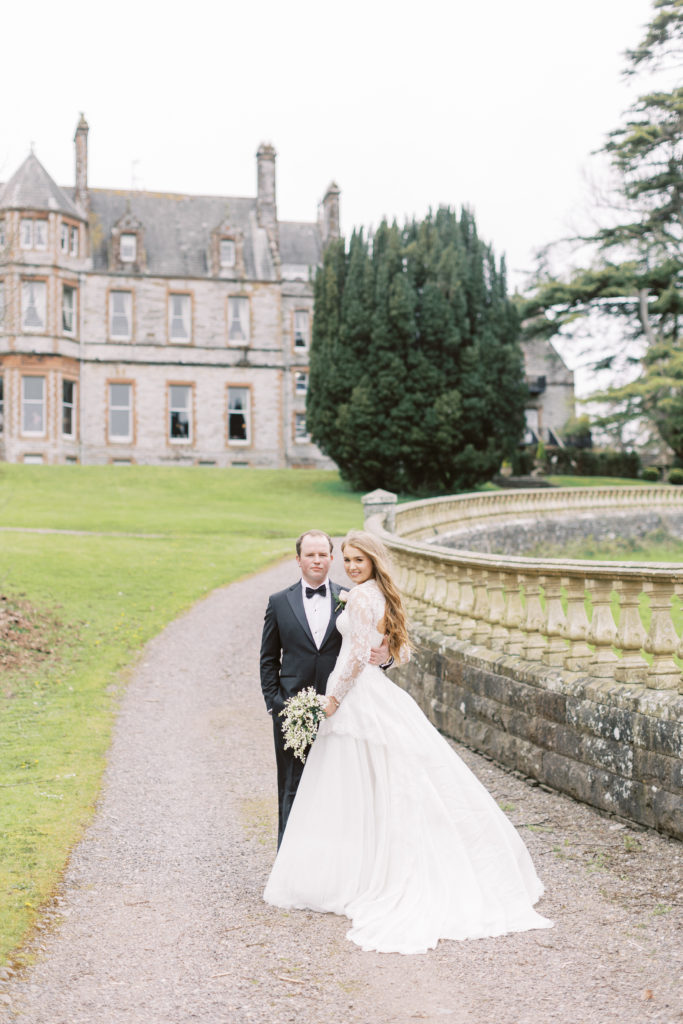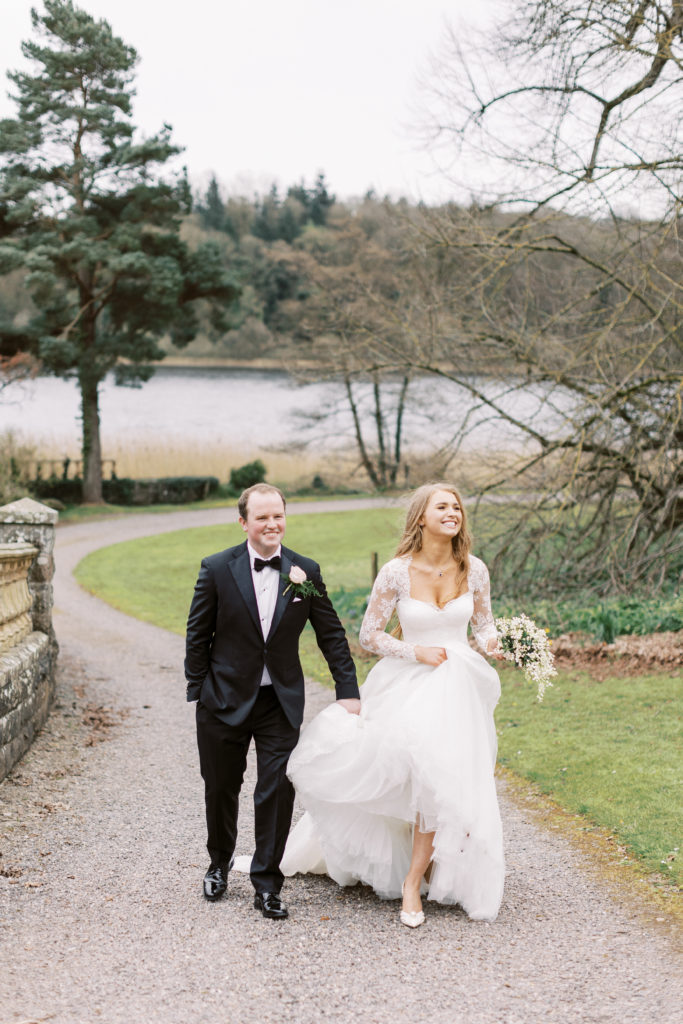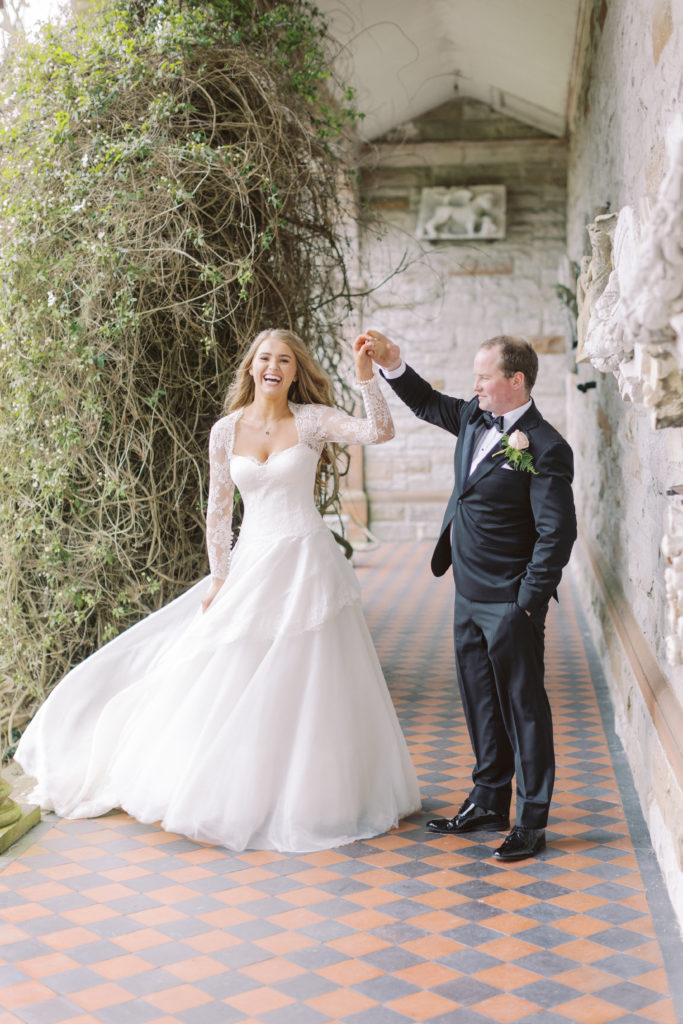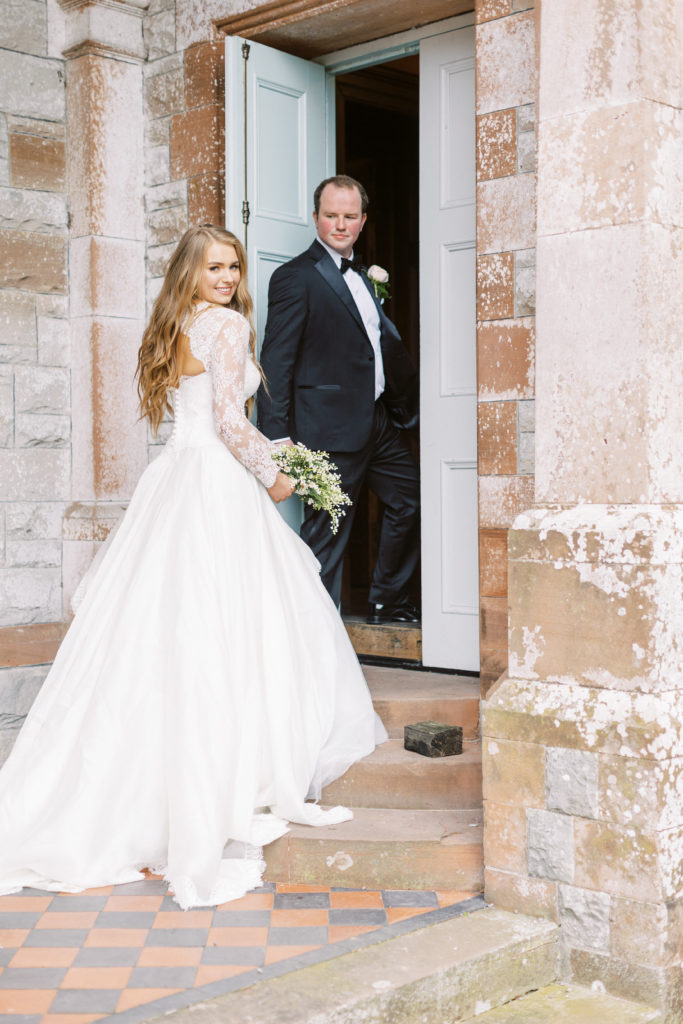 - Gráinne