Expat teachers Jackie Moran and Barry Maher planned their Christmas wedding in Coolbawn Quay last December from their home in South Korea. 
Photography: Couple Photography 
The Meeting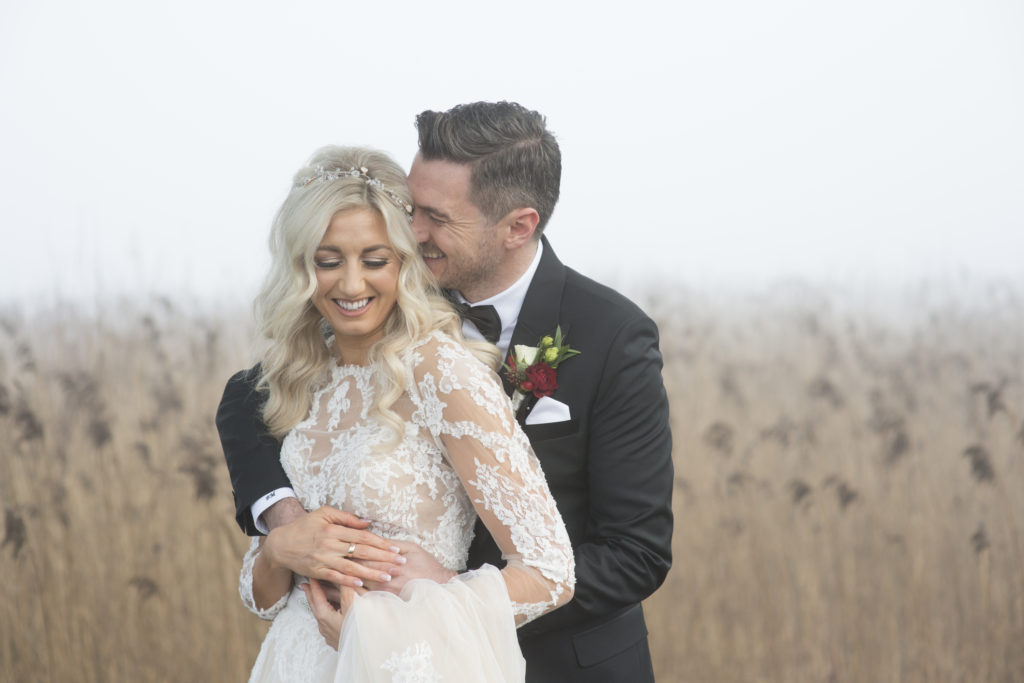 Barry and Jackie met on a beach in Busan, South Korea while they were both there teaching English for a year back in 2012. There weren't many Irish people in Korea at the time so a Gaelic football session was organized to get people together and it was there Jackie first spotted Barry in his Tipperary jersey. They became good friends and not long after that, became more. Who would have thought they would have to travel to the other side of the world to find each other!
The Proposal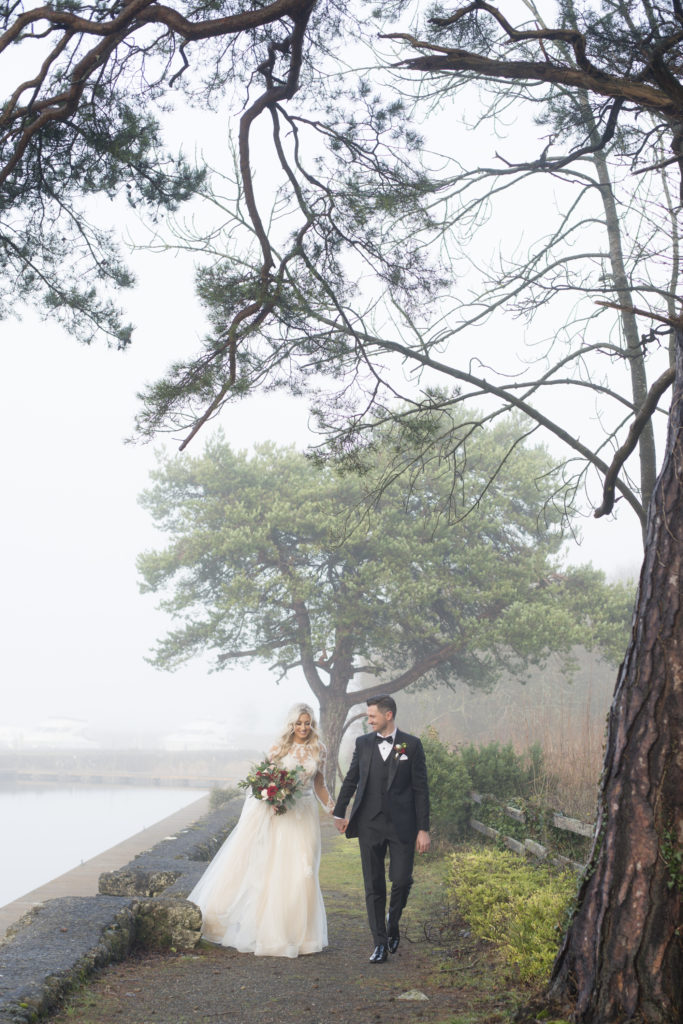 The couple was teaching in Dubai at the time and travelled to Thailand for their mid-term break. While we were on Koh Phi Phi, Barry had done some recon the previous day and boasted about this beautiful hike he just did and that he heard people sometimes do it at sunrise. Of course, Jackie fell for the bait. She begged him to go with her the next morning and the pair set off at 5:30 am to make it there for sunrise. Then, standing on the viewpoint together, just as the sun was coming up, Jackie turned to find Barry on one knee with the most beautiful ring she could have ever imagined.
I always said I loved yellow sapphires and although some say he was very brave to pick the ring by himself, he spent weeks designing it in Dubai and it is perfect.
He whisked his bride to be away to the beautiful JW Marriott resort in Khao Lak where they celebrated with a candle-lit beach dinner and fireworks at sunset.
The Dress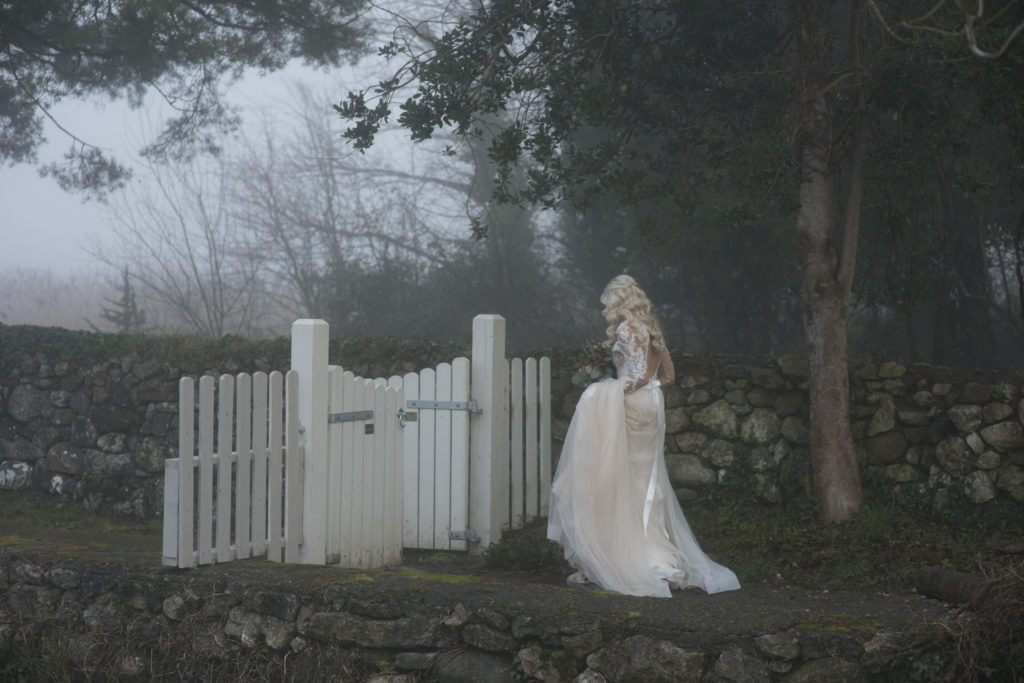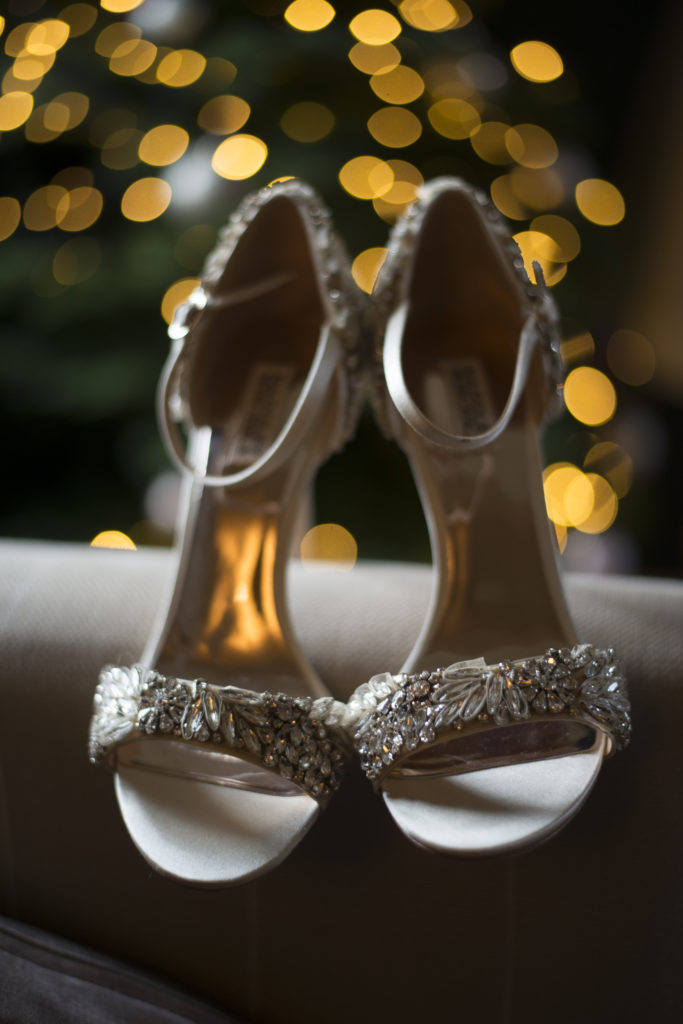 Jackie loves shopping and fashion so this was the part she was looking forward to the most! The bride searched in Dubai and then travelled around Ireland looking at dresses and trying them on when eventually, she ended up finding her dream dress at home in Galway at Belladonna Bridal Boutique. Jackie brought a little group with her for some of the try-ons but in the end, it was just Jackie and her sister when she found the one.
I knew what I was looking for as we had chosen our venue and I wanted something to complement the beauty and romance of Coolbawn Quay at Christmas.
Jackie chose a dress by Italian designer Nicole Spose and fell in love as soon as she tried it on and instantly knew it was the one. 
The Venue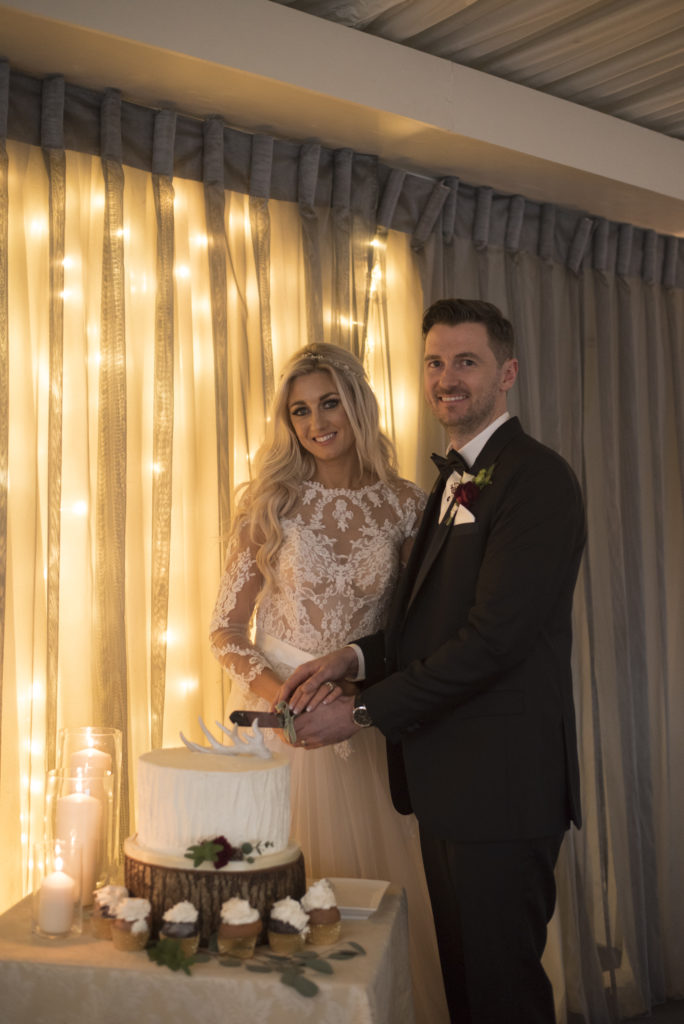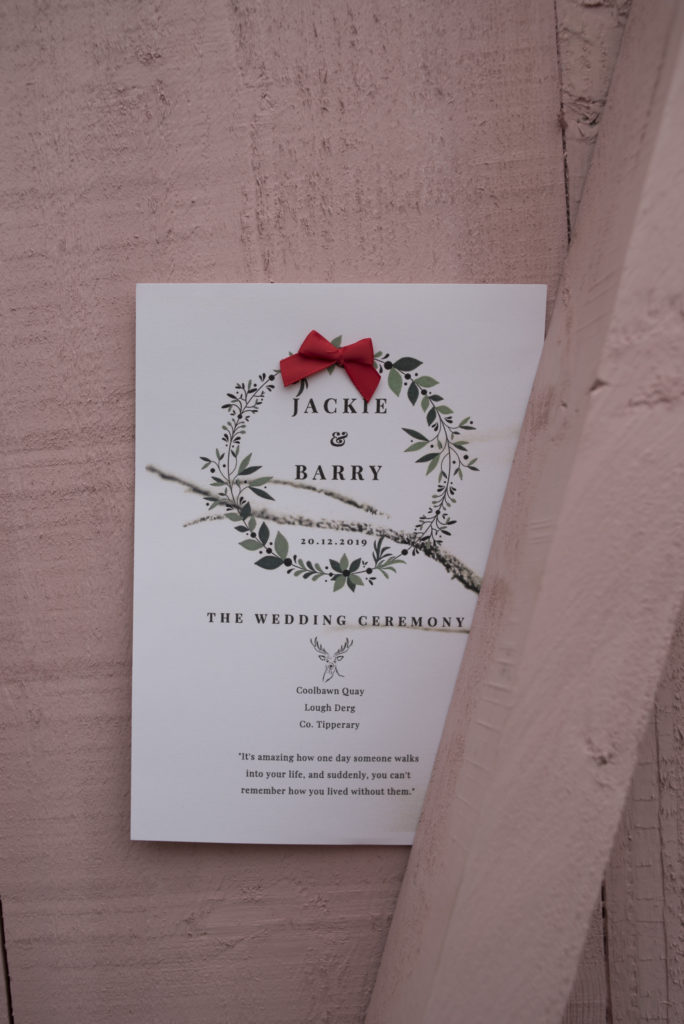 The pair had always thought they would get married abroad but after some time living abroad ourselves, the idea of having the wedding in Ireland, surrounded by family and friends felt right. Coming home for Christmas is always special and Jackie and Barry felt a Christmas wedding would make it even more so.
We both knew the minute we set foot in Coolbawn Quay that we didn't have to look any further.
The team at Coolbawn looked after the couple at every turn and made the whole process so straightforward. Jackie and Barry were doing a lot of planning from abroad so there were lots of conversations over Skype but they always managed to find solutions and put the pair's minds at ease. Jackie and Barry had their humanist ceremony on site so it felt like they had their own private village all to themselves for the weekend. 
The Entertainment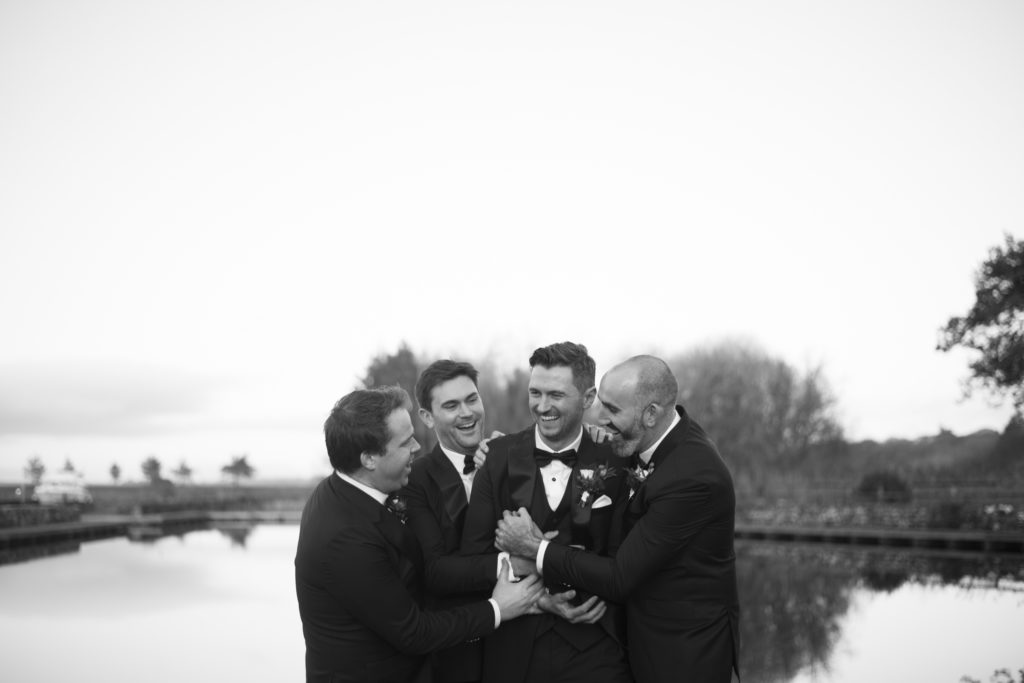 The bride and groom were privileged to have some of their best friends play music as they tied the knot. They are some of the most talented musicians in Ireland, and it made it incredibly special and emotional to have them play during the ceremony. For the evening entertainment, there was only one band the couple even considered, and the two were delighted that they were available.
The Papa Zitas were simply incredible. Their energy, sound and professionalism are unmatched, and we could not have been happier with our choice.
They even helped Barry to surprise Jackie with their first dance song, 'You Are the Best Thing' by Ray Lamontagne. Looking back she was brave to trust him, but he got it absolutely perfect. 
The Beauty Prep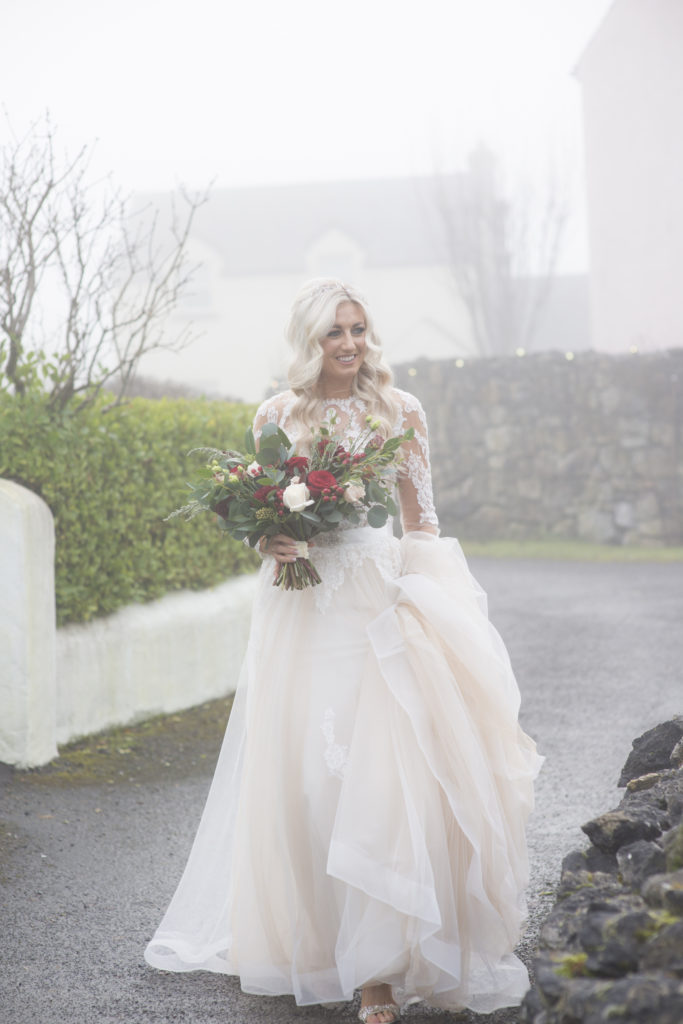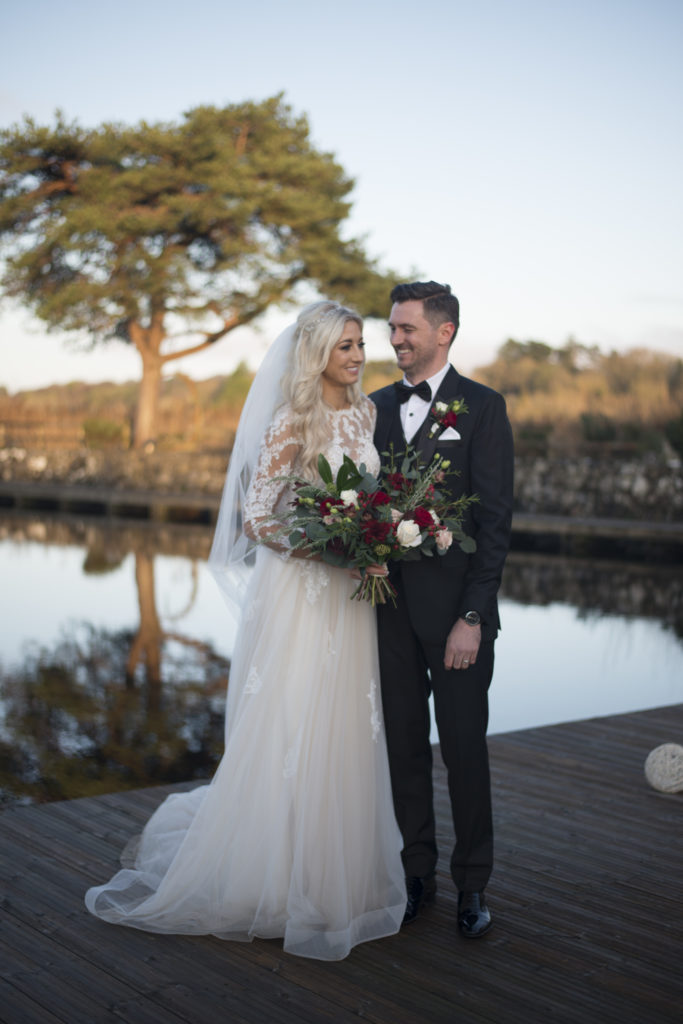 Jackie started her prep early and visited Anna Forde in the Beauty Suite for facials and to begin a good skincare regime as soon as they had the date confirmed. She helped Jackie put together products the bride could take with her to Dubai and Jackie revisited every time she was home to make small changes or try any new treatments Anna had. Anna suggested the Hush & Hush supplements to help strengthen skin, hair and nails and the bride found them amazing.
The few months before the wedding, I was lucky enough to move back to Korea, which is famous for its skincare so I enjoyed monthly facials here to make sure my skin was glowing.
Jackie also made sure to use high-quality hair products like Keratasé and have regular hair treatments to ensure her hair was strong and healthy for the wedding day. Barry gifted Jackie her favourite perfume on the morning of the wedding, Jo Malone Dark Amber and Ginger Lily. The warm and spicy scent felt perfect for the winter's day. 
The Bridesmaids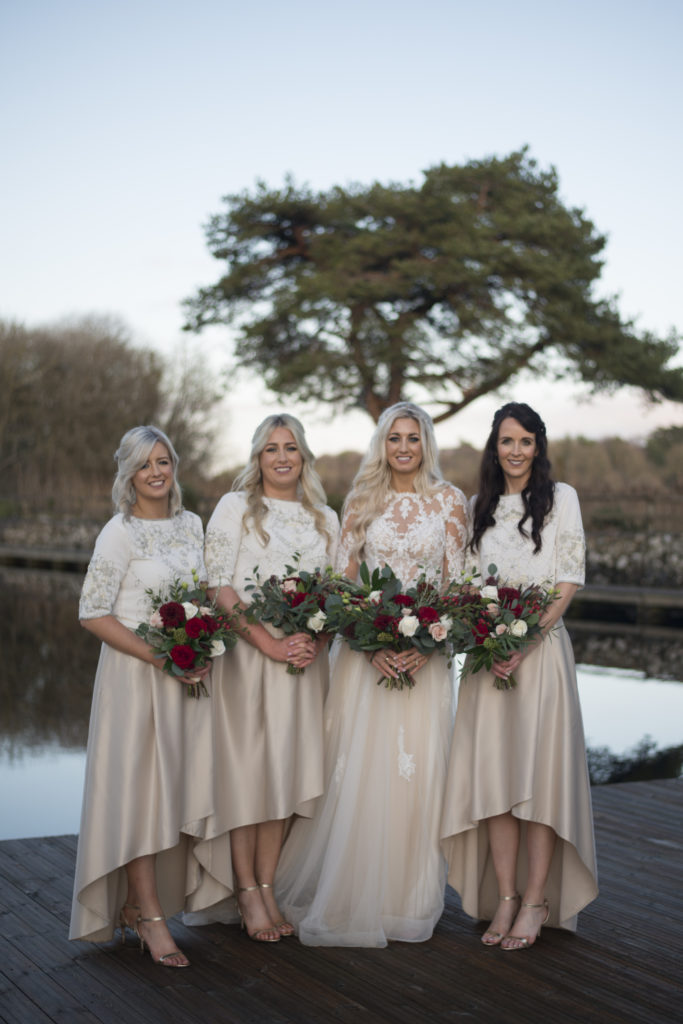 Two of Jackie's sisters, Mary and Trish and her best friend Paula stood by the bride on her day.
Trish was my maid of honour, and I am lucky to call each one of these amazing women my best friends. They helped us so much while we were abroad and ensured I had nothing to worry about on the day.
The Best Decision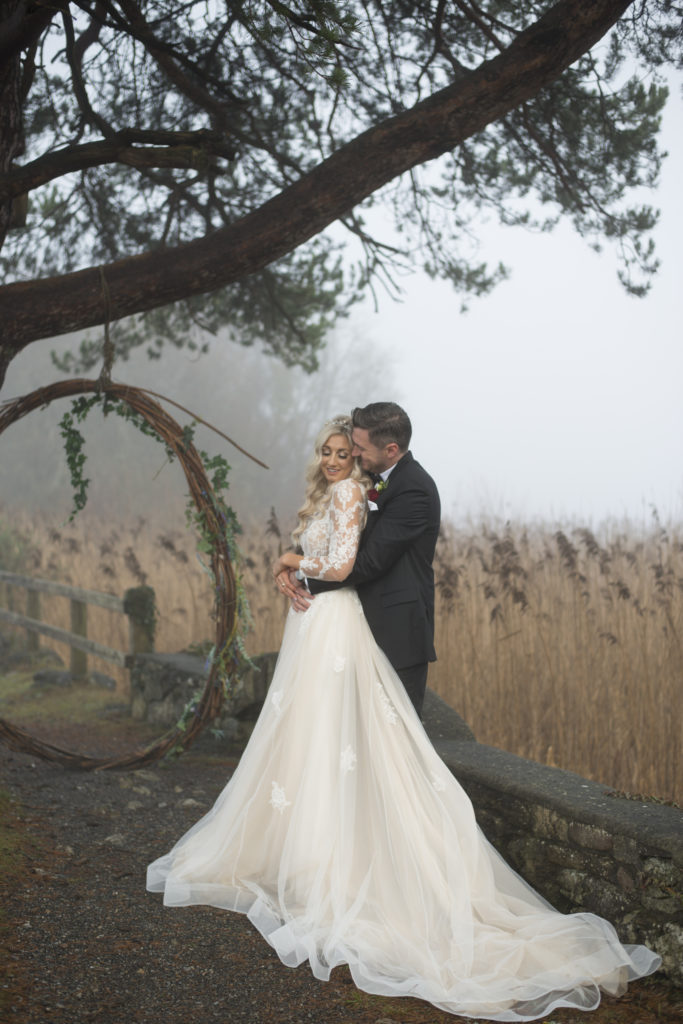 Having a first look before our ceremony. We decided only a week or two before the wedding that we would do a first look. We wanted that special moment when we first see each other to be personal and it truly was. Our videographer Gavin and photographer Ros were amazing, they headed out early that morning to find us the perfect spot. The fog was thick, and the air was cool and crisp. I walked up behind Barry and I put my hand on his back. He turned and as we laid eyes on each other the nerves just disappeared. The pictures and the footage that captured that moment will stay with us forever.
The Worst Decision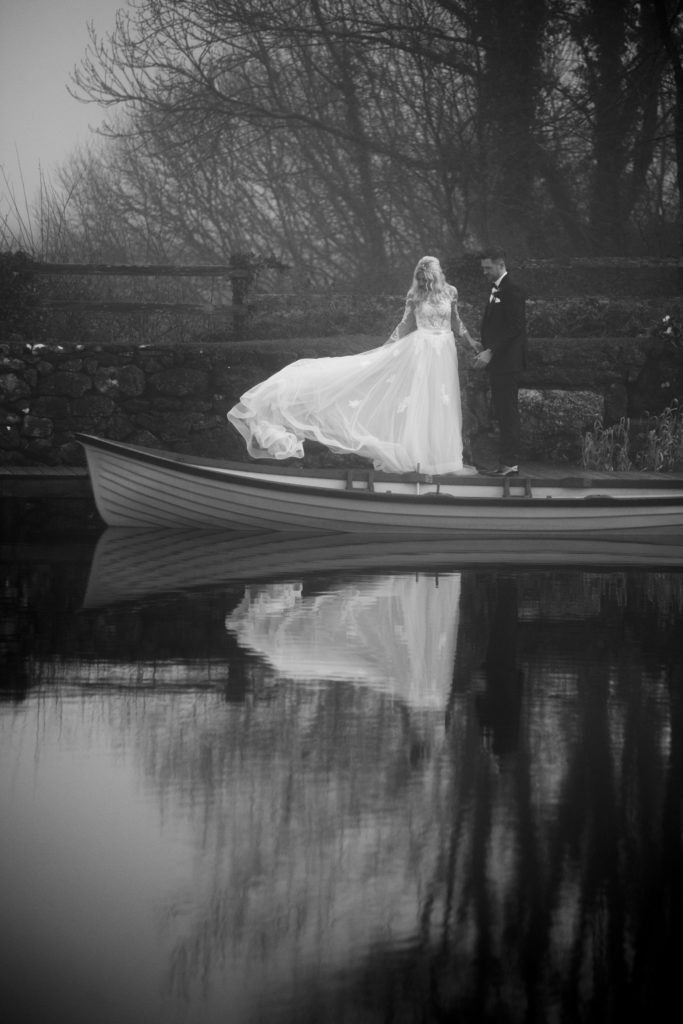 We have thought about it and we really have no regrets about anything. We are so lucky that everything worked out just as we had planned. However, we did take a risk with the Irish weather, it could have been very different! There was a lot of the day spent outdoors, we served hot drinks and food outside and had turf fires lighting throughout. We greeted guests after the ceremony outside which created a warm Christmas ambiance but looking back, what a risk we took! It could have been a disaster but luckily, the risk paid off and we had the most beautiful day of the year.