Teachers Grace Hilliard & Diarmuid O'Driscoll had a beautiful winter wedding at the stunning The Maryborough Hotel and Spa last November 2016.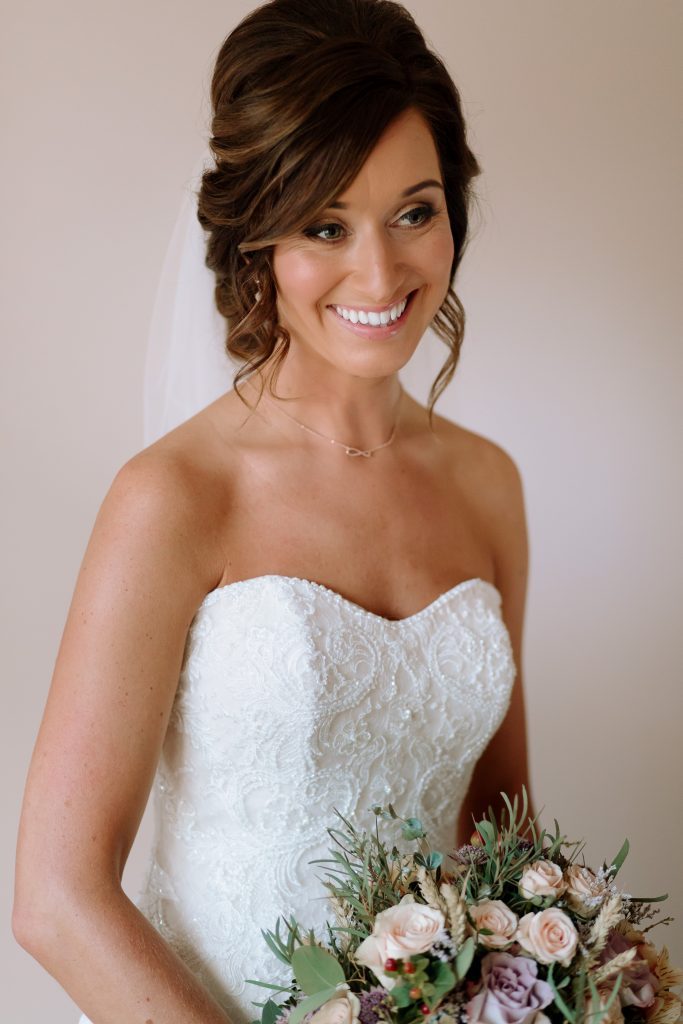 From Cork, Diarmuid had been working in the school for over a year before Grace joined the staff. The minute they met they hit it off but it took some time before Diarmuid took the next step and asked Grace out. 'It wasn't long before we kissed after the Christmas party but it took Diarmuid a few weeks more before he asked me out on a date! The rest is history!', says Grace.
In 2014, the couple moved to Abu Dhabi to teach for a year and while home for Christmas, and unbeknownst to Grace, Diarmuid asked for her father's permission to propose. Grace's Dad expected to hear good news as soon as they returned to Abu Dhabi but Diarmuid kept him waiting. And as the months passed, and no news came, Grace's Dad presumed that Diarmuid had gotten cold feet!
It was June 12th, 2015 when Diarmuid finally popped the question. The couple were staying at the Emirates Palace in Abu Dhabi, a treat before returning to Ireland.
Diarmuid planned to propose on the balcony at sunset, Grace's favourite time of the day,; however, the first time he asked her to join him she declined, 'he asked me to go outside to see the sunset as I love them but it was so hot I said I was ok!'
Luckily, Diarmuid tried again and when they went outside Grace was surprised with champagne and a book of photographs and notes from their time together.
'At first, I thought it was a sweet gesture, we had come to the end of such a wonderful year, but as I reached the end of the book I realised what was happening and when I looked up he was down on one knee!'.
Perhaps not exactly what Diarmuid had expected, Grace's initial response was to laugh, something she puts down to a combination of excitement, disbelief and nerves! Once the initial shock had passed, Grace accepted, and the couple spent the night celebrating.
We chose this date as Autumn/Winter is our favourite time of year. This gave us roughly 15 months engaged. Not too long, not too short! It also coincided with our midterm break which was ideal for honeymoon planning and being off work the week before the wedding! J ..and of course we had to make sure there was no chance of Diarmuid playing a hurling match as you couldn't be sure which would come first!
The couple jumped into the planning process and loved every minute. 'There are so many aspects to your Wedding Day and each part was so important to us to get right. I had ideas of what I wanted and shared these with my bridesmaids who helped out tremendously', says Grace.
Grace was super organised and made endless 'to do' lists, speaking to other brides who shared advice and tips with her to help make the planning process enjoyable. 'I did a lot of DIY but I did this in plenty of time so I never felt under pressure. I also made sure to make as many of the planning events as possible into a celebration, any excuse for a lunch together or a glass of prosecco!' Taking photographs throughout the whole planning process, Grace has mementos of everything from celebrating the collection of her dress to all the inspiration behind the flowers, invitations, etc. 'I have all of these stuck into a wedding planner that I am already looking back on to relive the memories from the happiest day of my life!'
Grace found her dream dress in Eden Manor Bridal, Enniscorthy in Wexford. She had visited seven other shops and had tried on endless style dresses in various fabrics that choosing had become difficult, 'I found it quite difficult to narrow it down but I knew I wanted something romantic and feminine.' In the end, her wedding dress was from the San Patrick 2016 Collection, a beautiful tulle dress with blush underlay, decorated with thread embroidery and gemstone embroidery appliqués. 'It had a bodice with sweetheart neckline in a fit and flare style and I absolutely fell in love with it as soon as I tried it on! I had pearl buttons attached to the back zip which enhanced the dress and a full-length veil to match.'
Grace are hosting a wedding showcase on Saturday the 16th of September 2017 from 10am - 5pm. and Diarmuid chose The Maryborough Hotel and Spa for their venue and described the choice as 'by far one of the best and easiest decisions we made.' Their wedding coordinator Niamh was exceptional to work with and the staff were so kind and thoughtful, nothing was ever too much trouble and they were always given the warmest welcome. 'We love going back to visit, it has become such a special place for us.'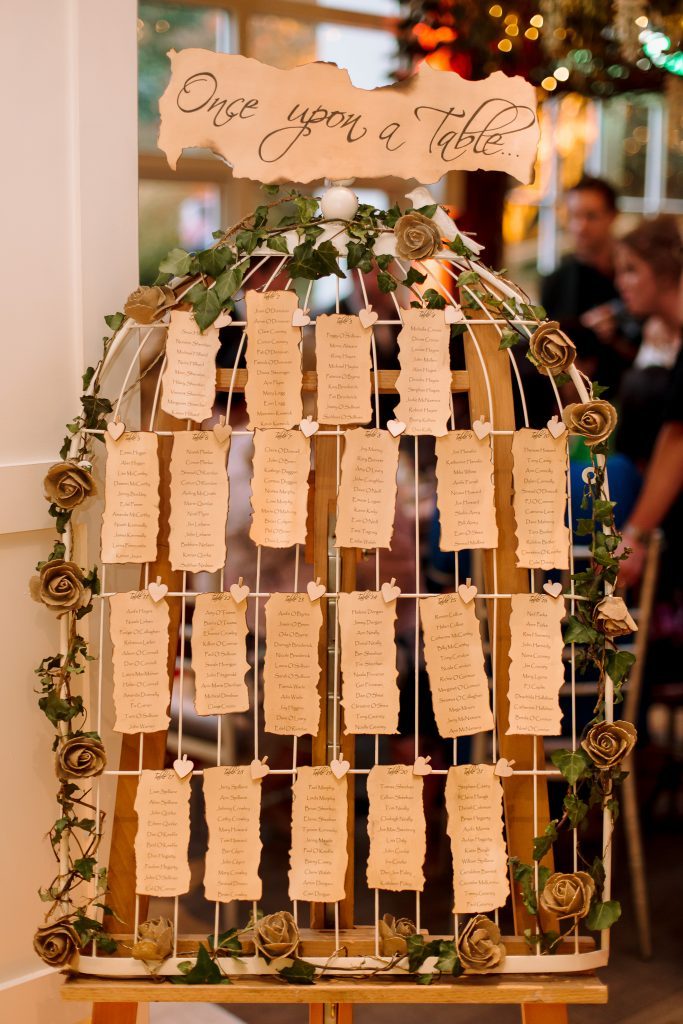 Their reception was held in the Orangery and 'was absolutely spectacular, so unique and effortlessly beautiful.' Fairy lights were hung among the greenery and created an enchanting atmosphere, especially as it grew dark, 'we loved how all our guests had the opportunity to mix and mingle in such an elegant area.' The newly refurbished ballroom was absolutely stunning, decorated in rich gold tones and sparkling silvers. 'To us, The Maryborough was the perfect choice, romantic and fun just like our wedding day!'
The couple surprised guests after their ceremony with a cute tea and coffee cart, with bite-sized treats including red velvet cupcakes, chocolate biscuit cake and white chocolate chip cookies for them to enjoy on their drive to The Maryborough Hotel.
The couple embraced every moment of their special day and their preparation paid off allowing them to relax as the whole day unfolded as they had imagined. 'It flowed so well, we were never under pressure with photographs or time constraints and had ample opportunities to celebrate and catch up with all of our wonderful wedding guests!' Asked if they would change anything, they gave an unequivocal no.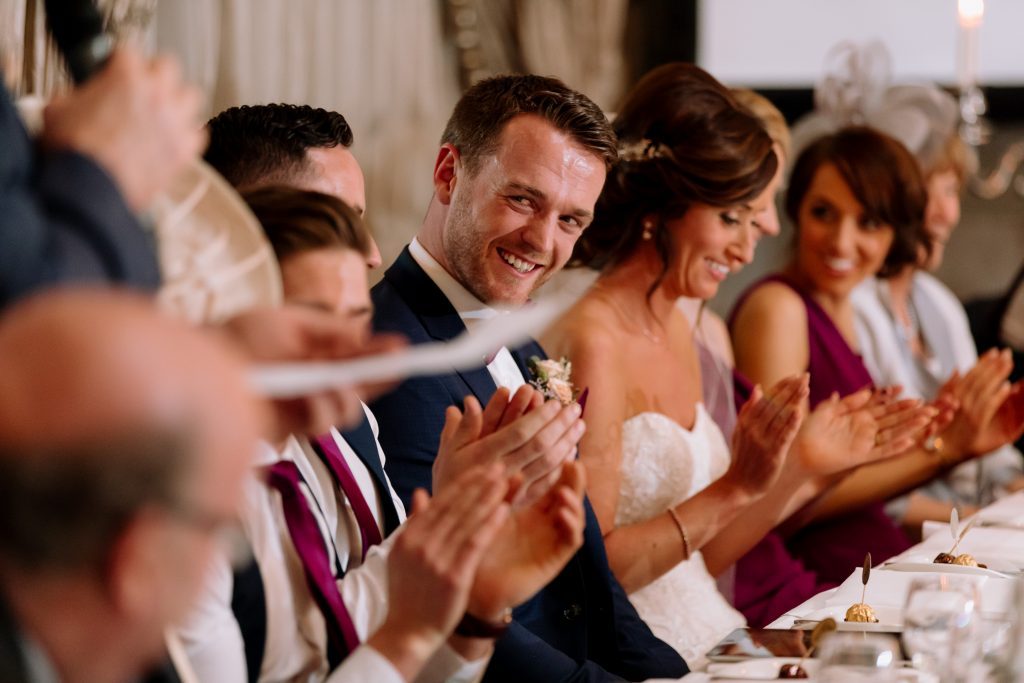 Their advice for couples currently planning their own big day, 'enjoy the build up!' Yes, there will be moments of madness but embrace them, it will all be worth it. Get organised in time and plan a job for each week. Wedding planning is as stressful as you make it.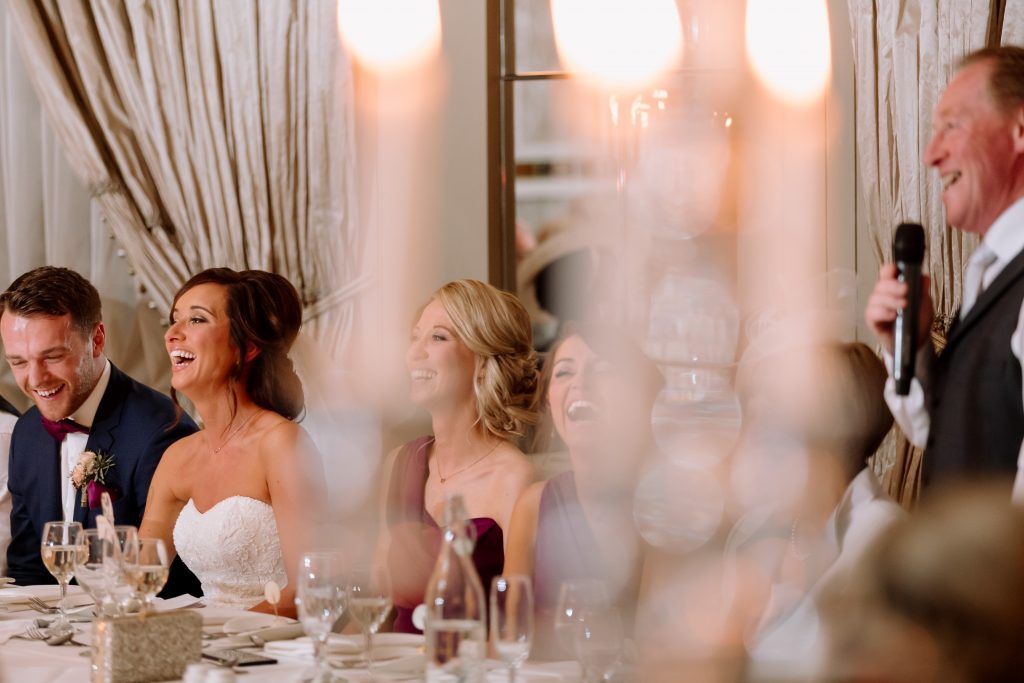 '... & Remember that no matter what happens, if at the end of the day you are married to the person you love, then it was a success!'