Registered Nurse Dawn-Rita Whyte married Project Manager Matthew Robb in the exquisite Drenagh Estate, Limavady early this June.
Photography: Adam & Grace
The Meeting
I've asked Matthew to answer this one: - I met Dawn-Rita by the tea & coffee stand at an event called 'Grow' and I was instantly captured by her beautiful and bubbly personality as well as her passionate curiosity for life. We grew up in the same area, went to the same universities, lived on the same street as students and had passed each other by for years without ever meeting. I really relished those early times together getting to know her beautiful heart. It's amazing to think of the amazing adventure that has unfolded since then & that little journey of 11 miles when I ran to her house to hand deliver our first letter just after our first encounter at that tea and coffee stand over four years ago… Through the years I've delivered lots more letters and Dawn-Rita's dad has made lots of little jokes about having a second postman, especially after one night, when I left a little conch shell at her doorstep, with a note saying 'I shell see you soon.' I've spent a lot of time working in different parts of England & Ireland and the cliche saying couldn't be any more true, that distance does indeed make the heart grow fonder - and it's truly amazing to be able to grow and discover each other as we explore and adventure this wonderful world, and that no matter where we are in the world, together is our favourite place to be.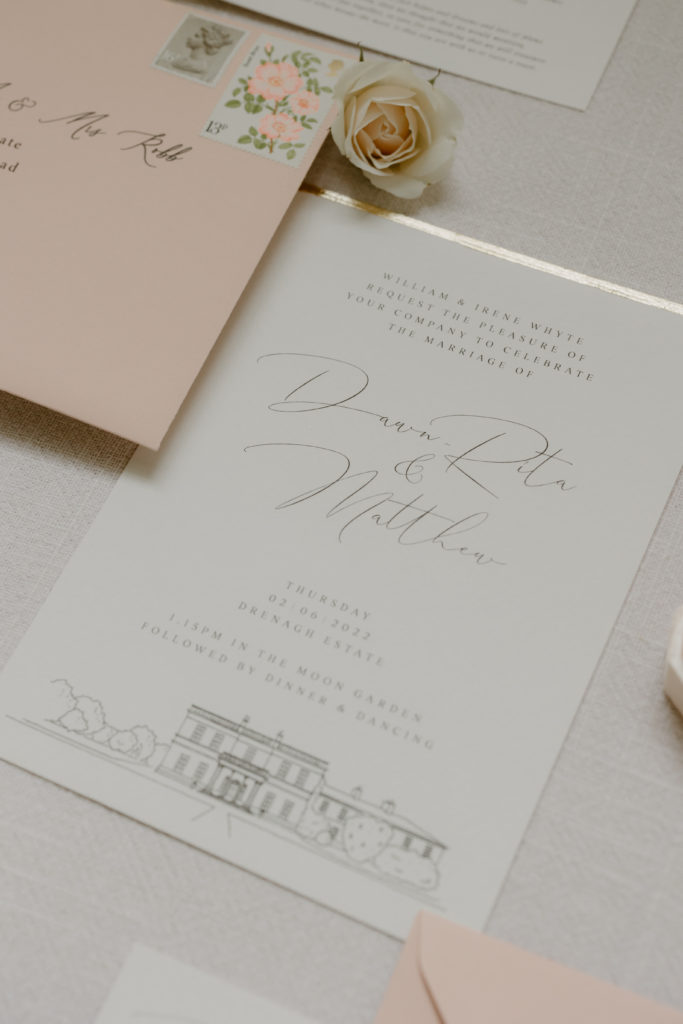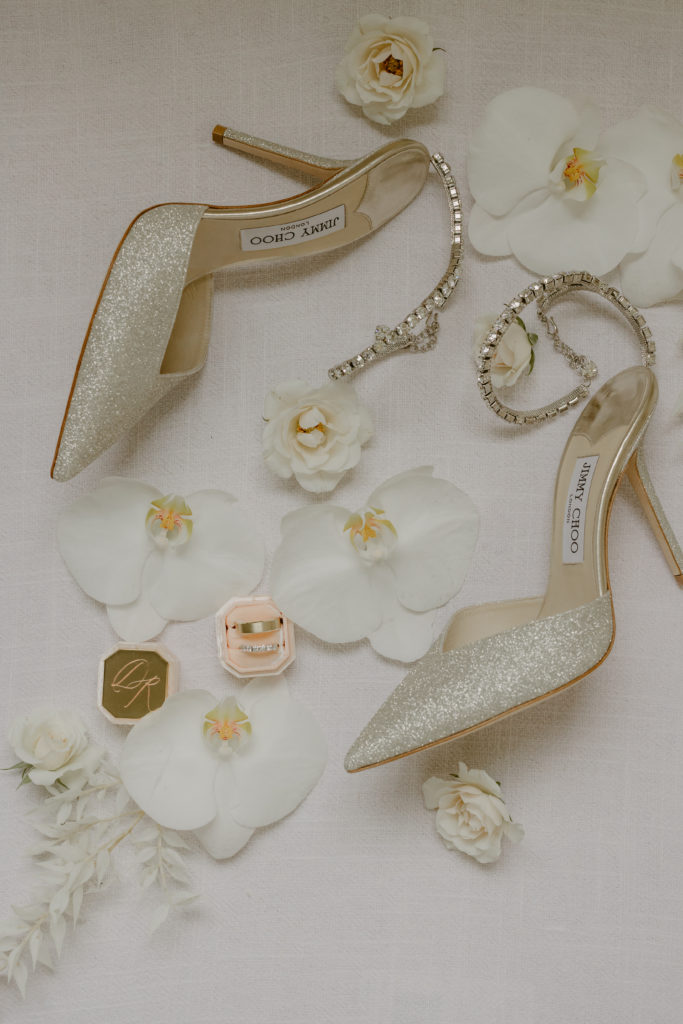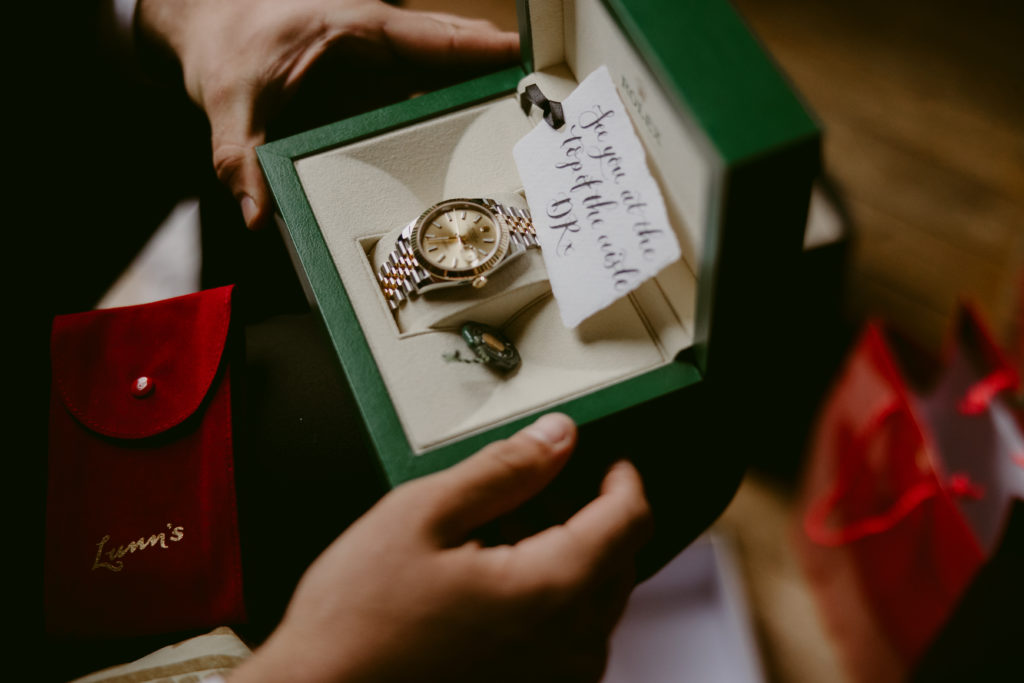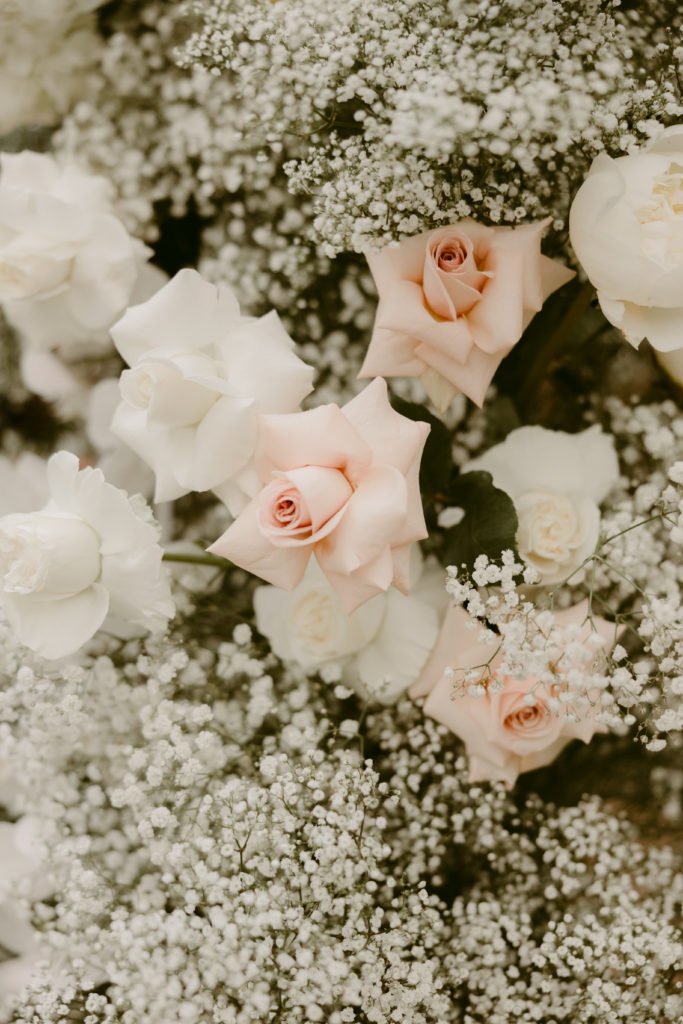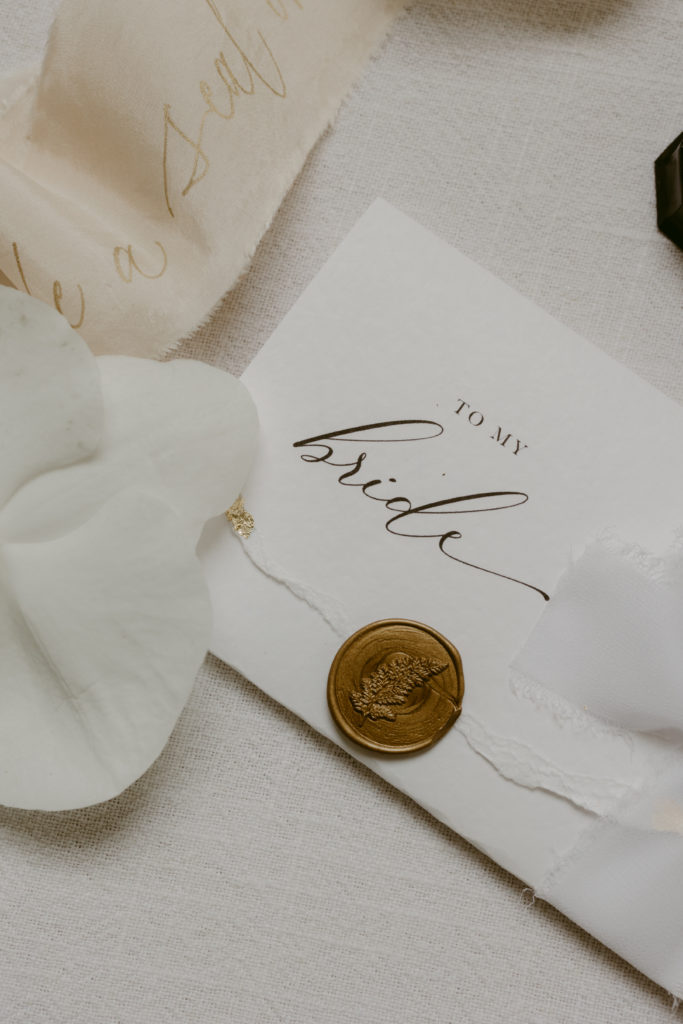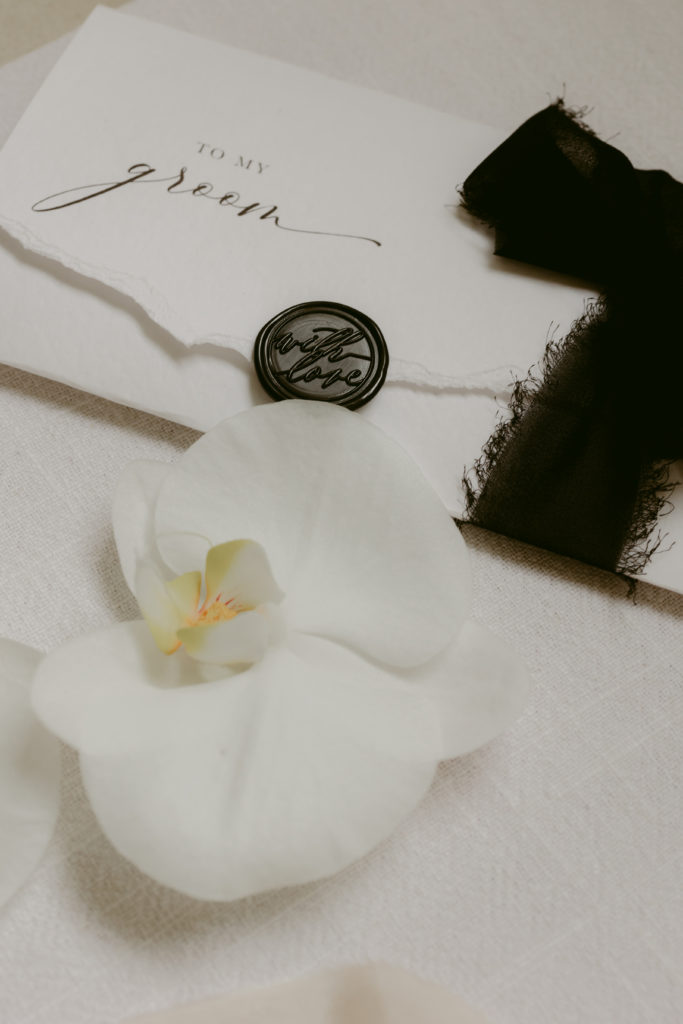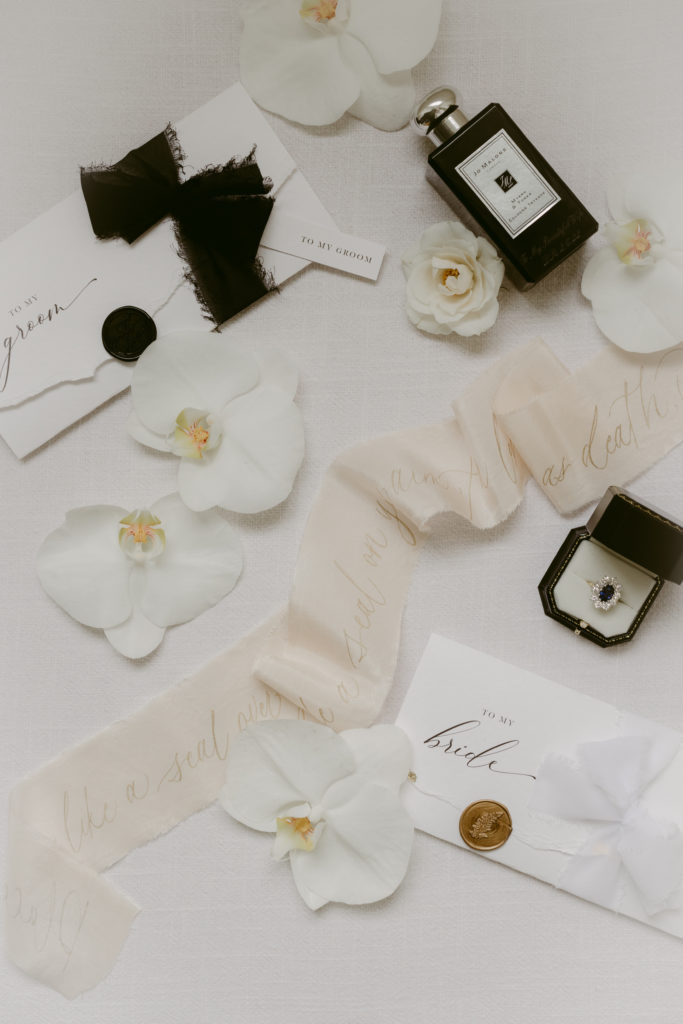 The Proposal
Matt proposed on Murlough Beach in the Causeway Coast & Glens. Murlough Beach is an area of outstanding natural beauty,  a hidden gem that overlooks the magnificent fair head cliffs. Matt picked me out a dress and told me we were going on a picnic. He set up the most luxurious picnic paired with his Granny's champagne case, as well as the old conch shell he had given me years previous! Matt has always written love letters throughout our years together, and that day was no different. As the fog rolled over the hills & the sun was setting, Matt proposed. We spent the whole evening soaking in the beauty of nature, watching the sunset over candlelight and just before we left we set off Chinese fire lanterns and watched them drift off into the distance. It was the most magical night.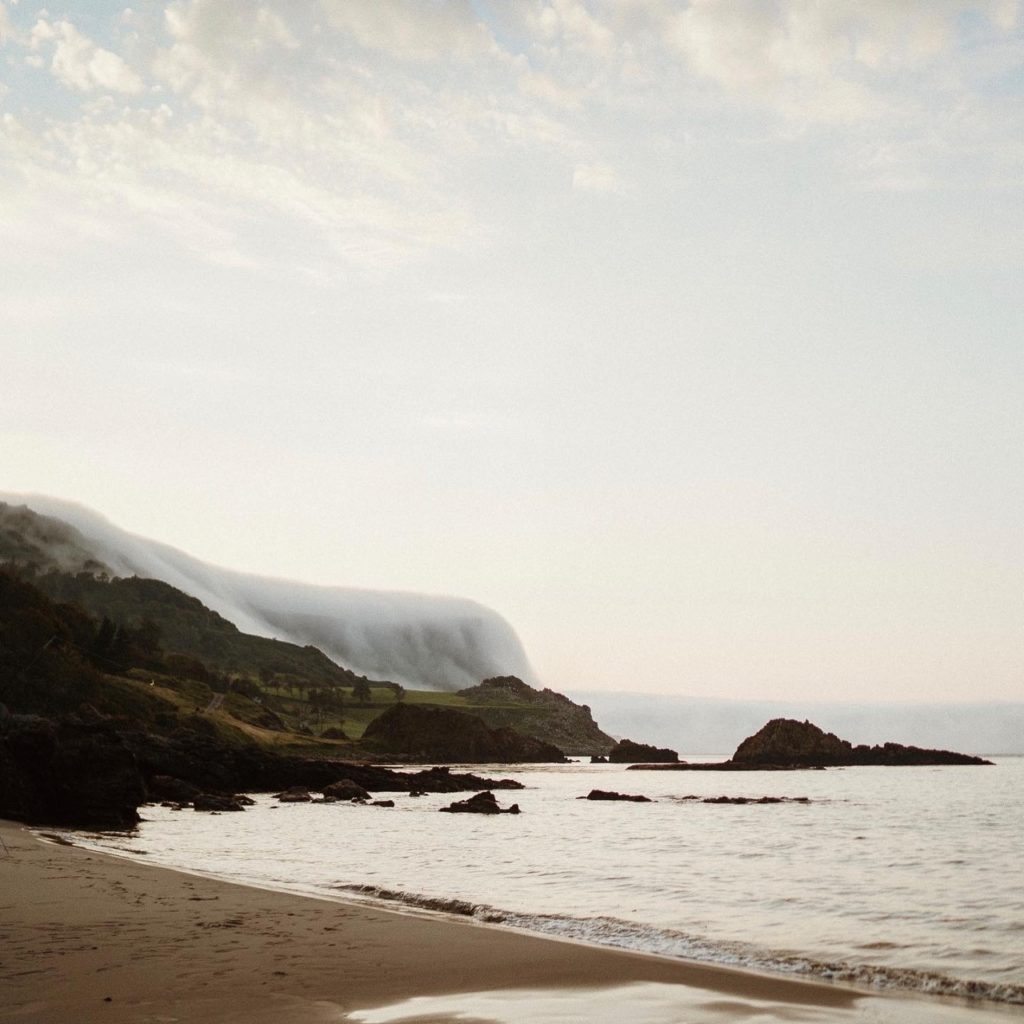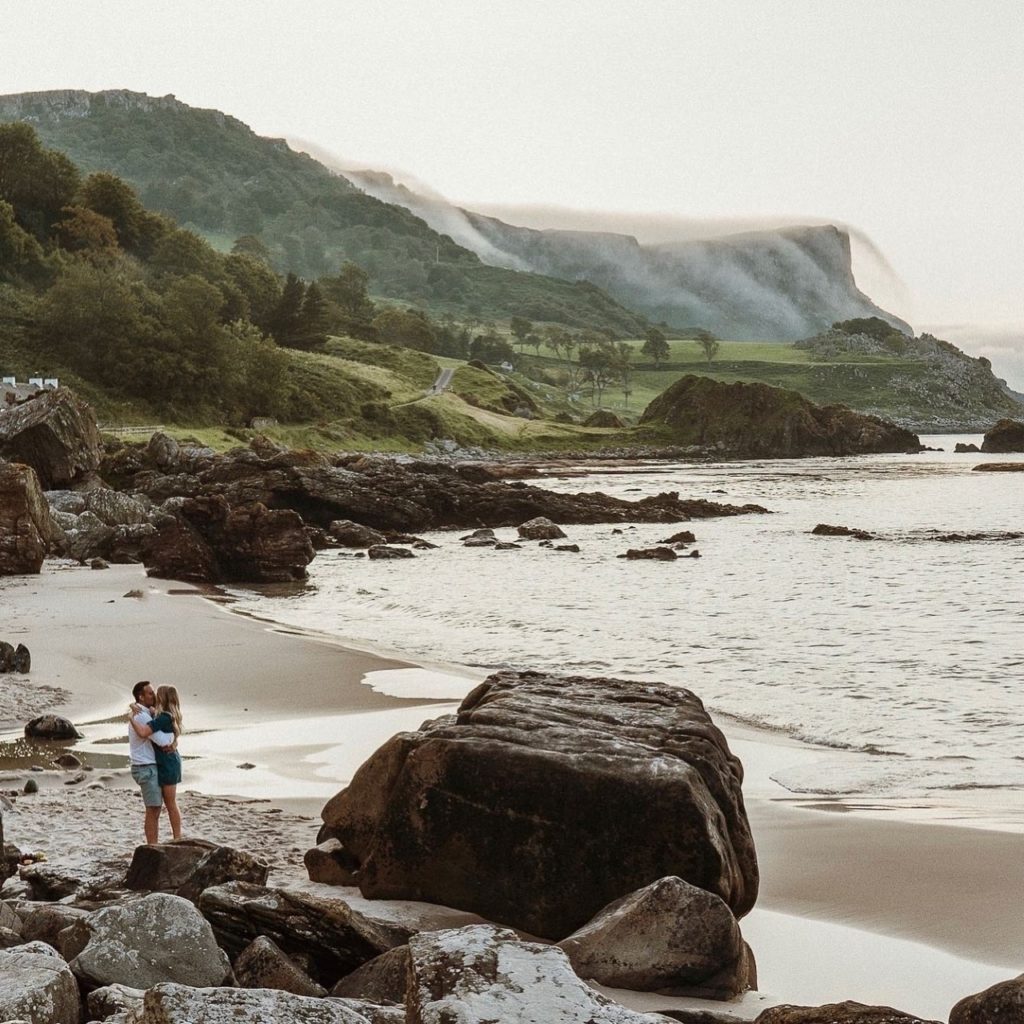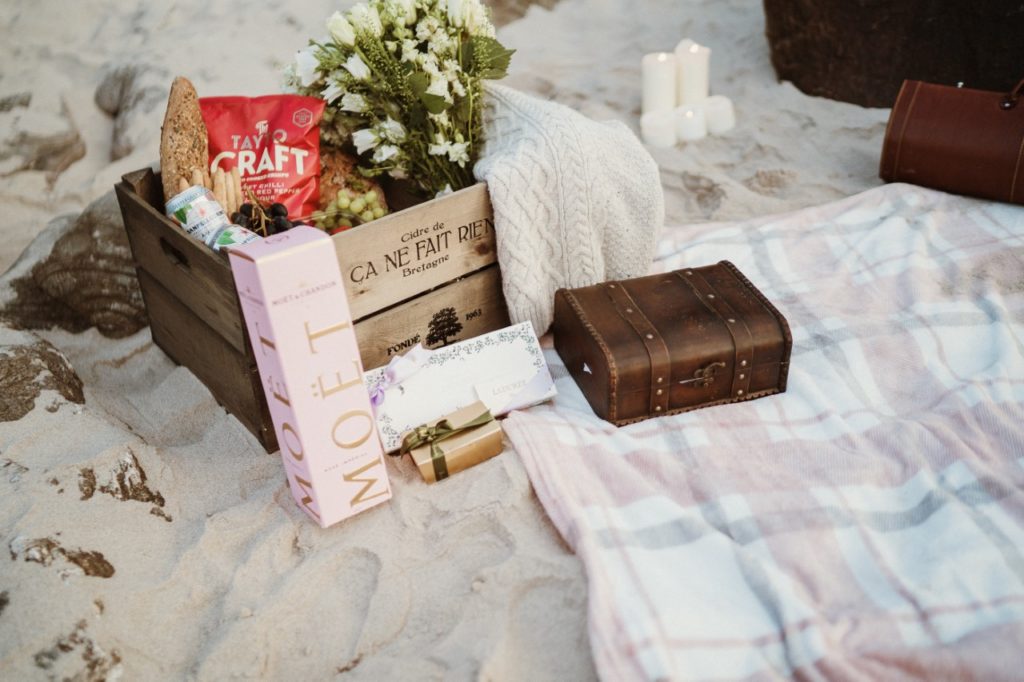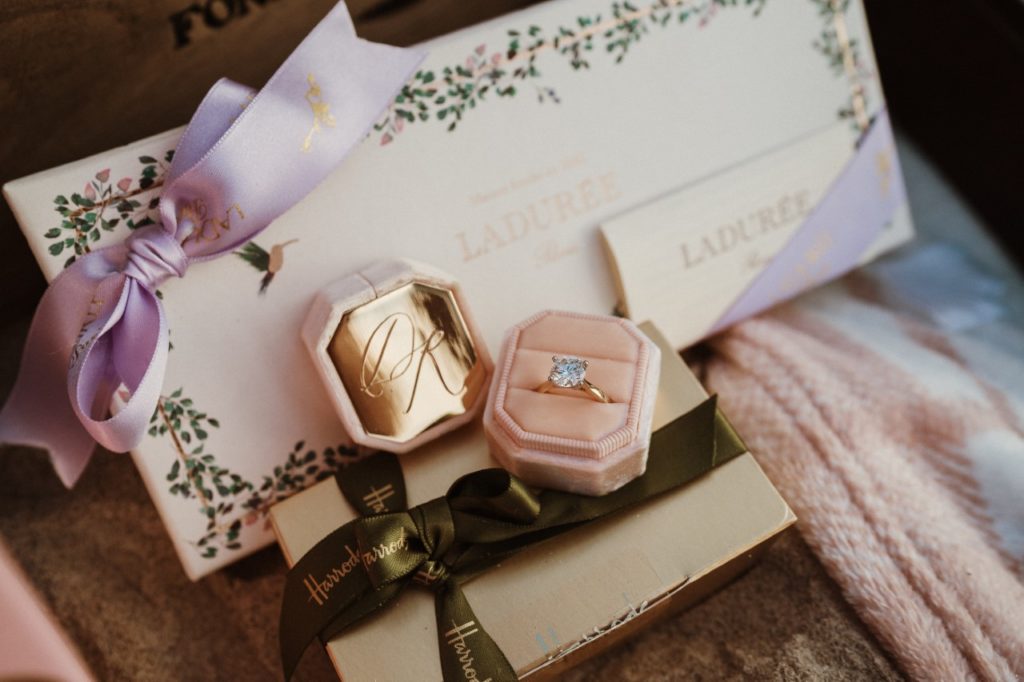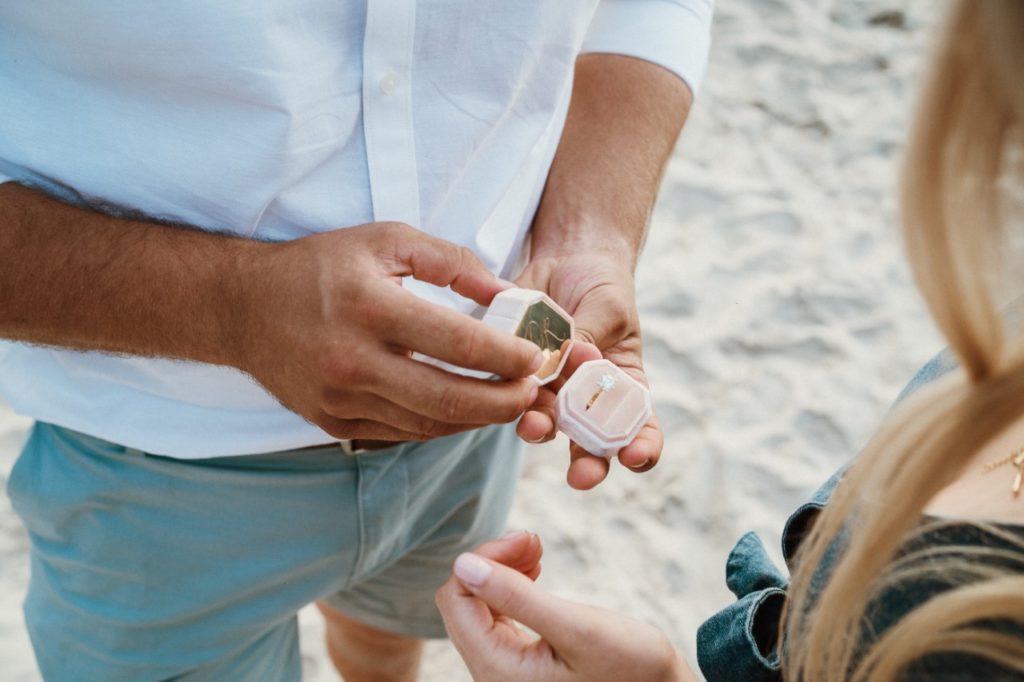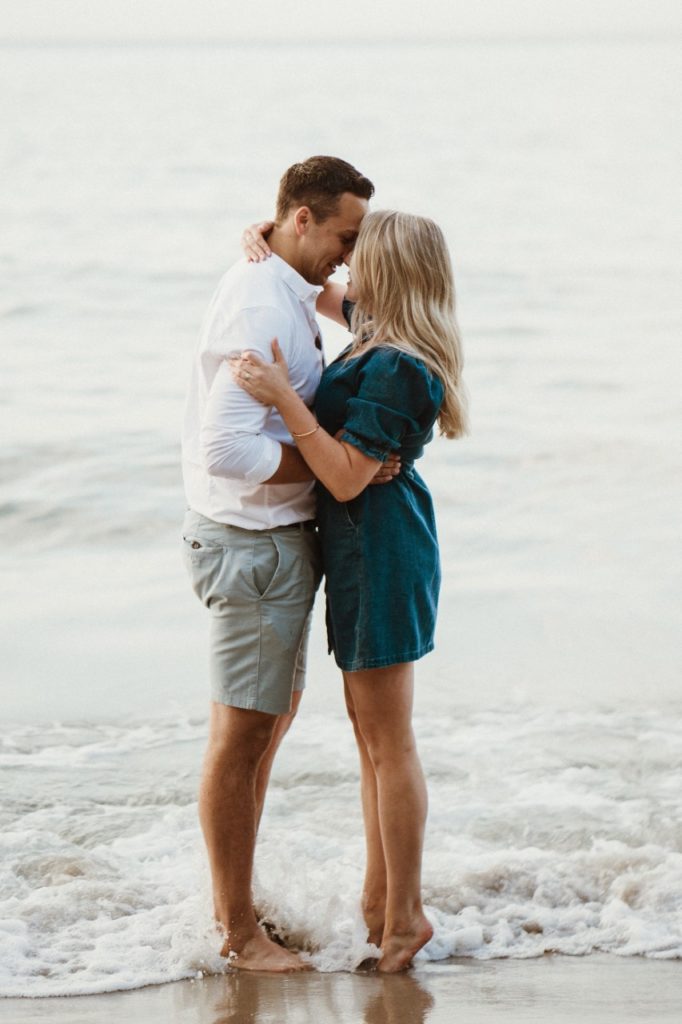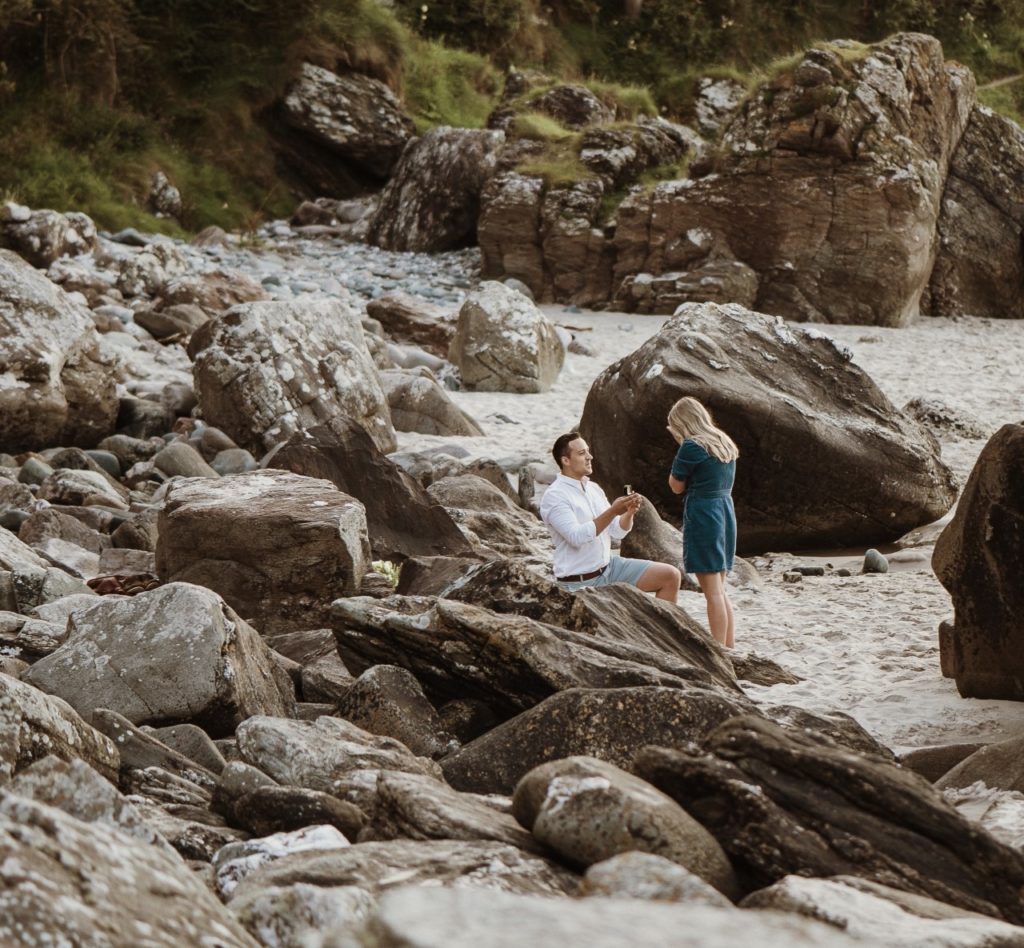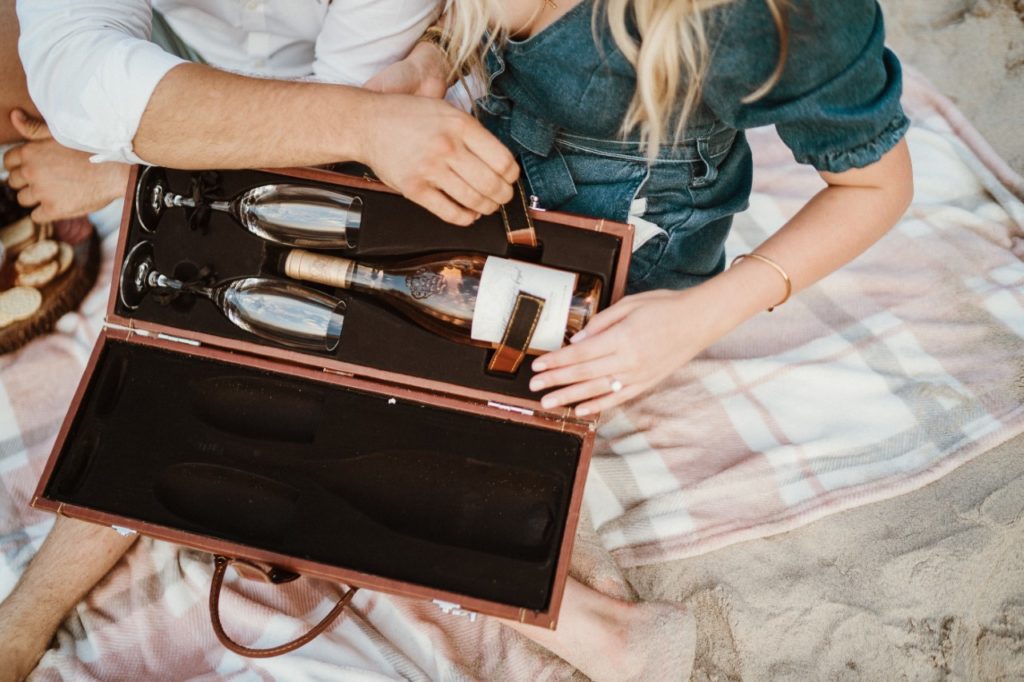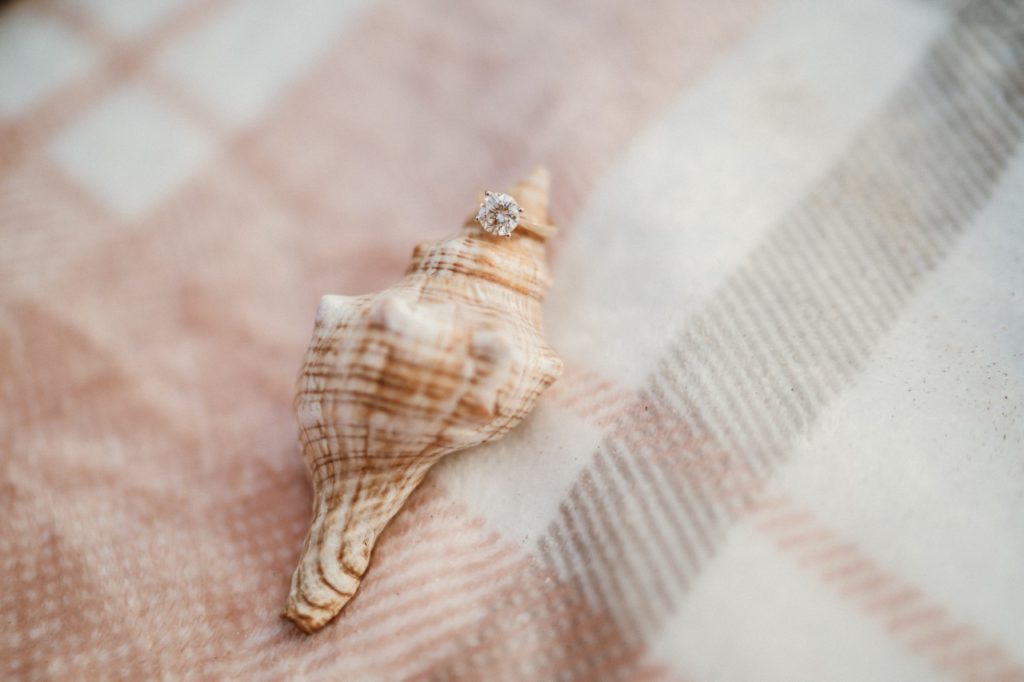 The Beauty
I knew I wanted my wedding makeup to be minimalist, with a natural flawless golden glow. Highlighter to was a key part of my look. I personally feel like golden skin is whats very on trend right now, but equally a golden glow is always timeless and my makeup artist Sarah-Jane Johnston completely understood my vision. I focused on good skincare and used Image Ireland products in the run up to our wedding to ensure I had a healthy base as skin preparation is key for flawless wedding day skin. For our scents we knew we wanted warm & rich base notes, combined with fresh top notes so my signature scent for our wedding day was Myrrh & Tonak by Jo Malone. We paired this scent with English Pear and Freesia candles and diffusers throughout our wedding day. Matthew wore Creed Aventus which perfectly complimented my signature scent.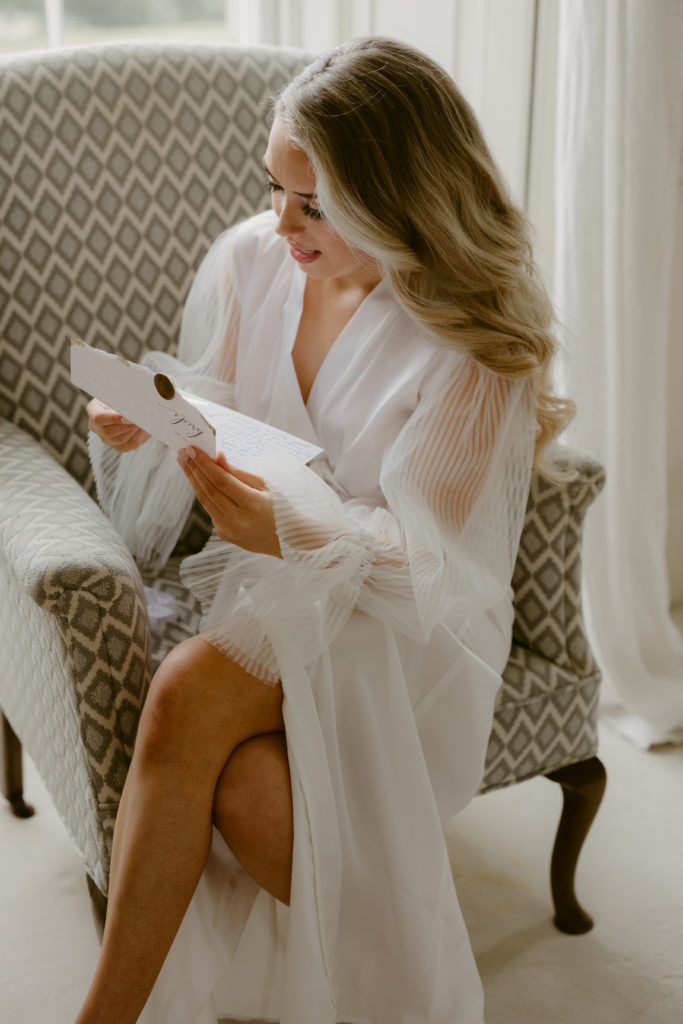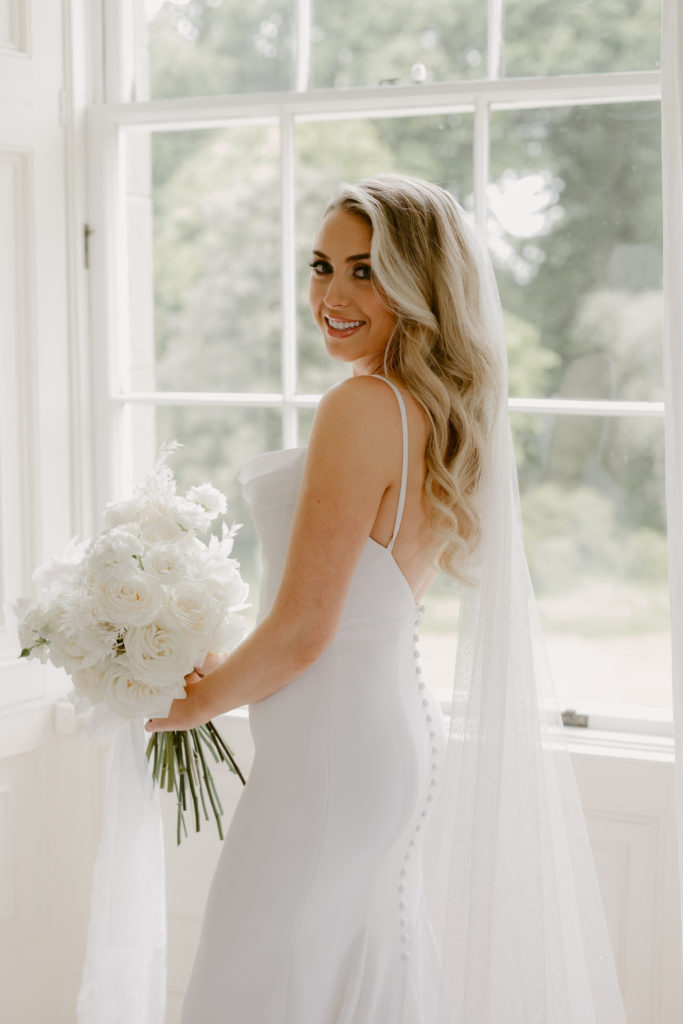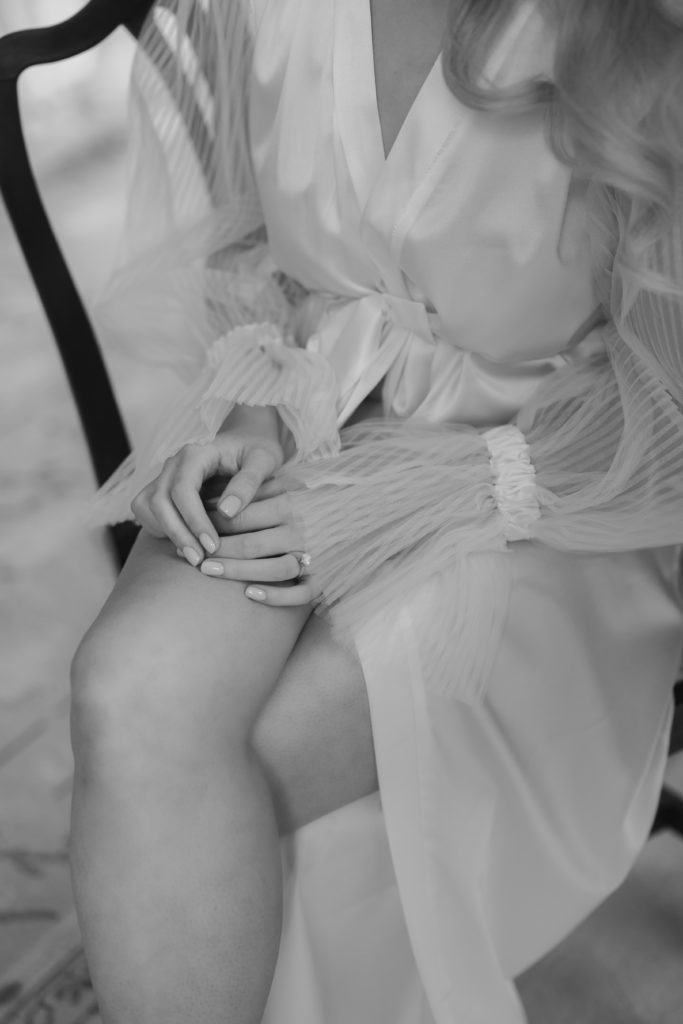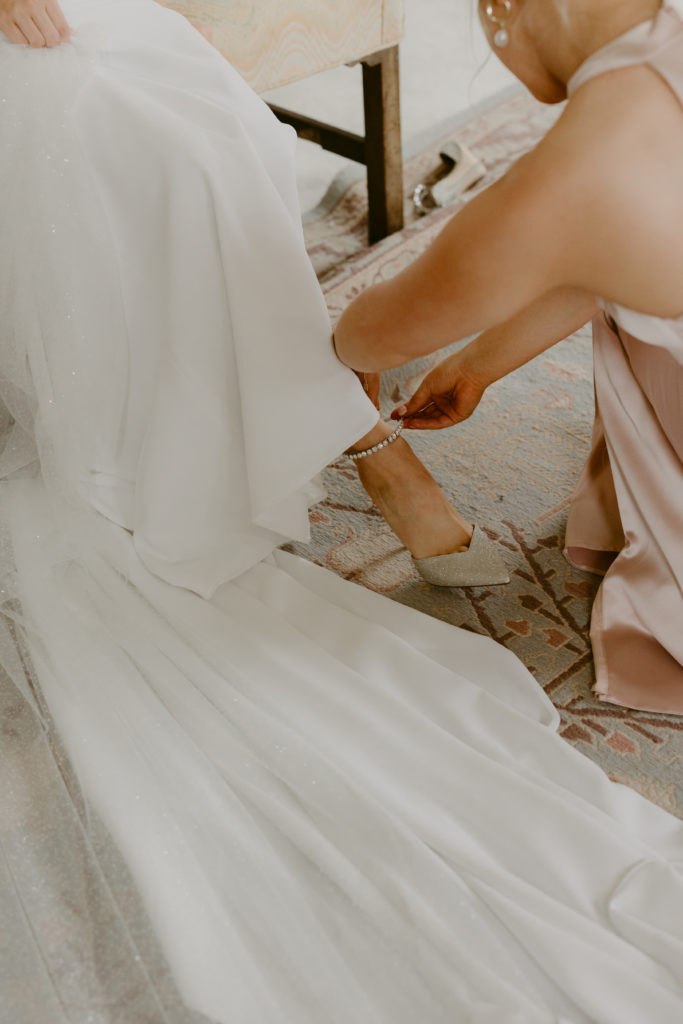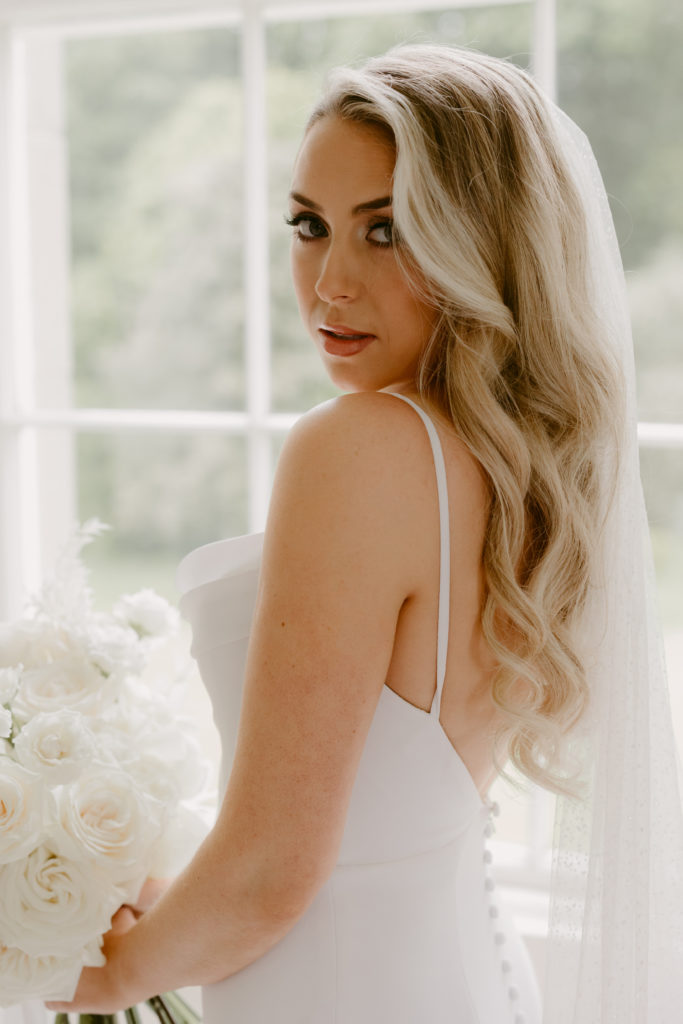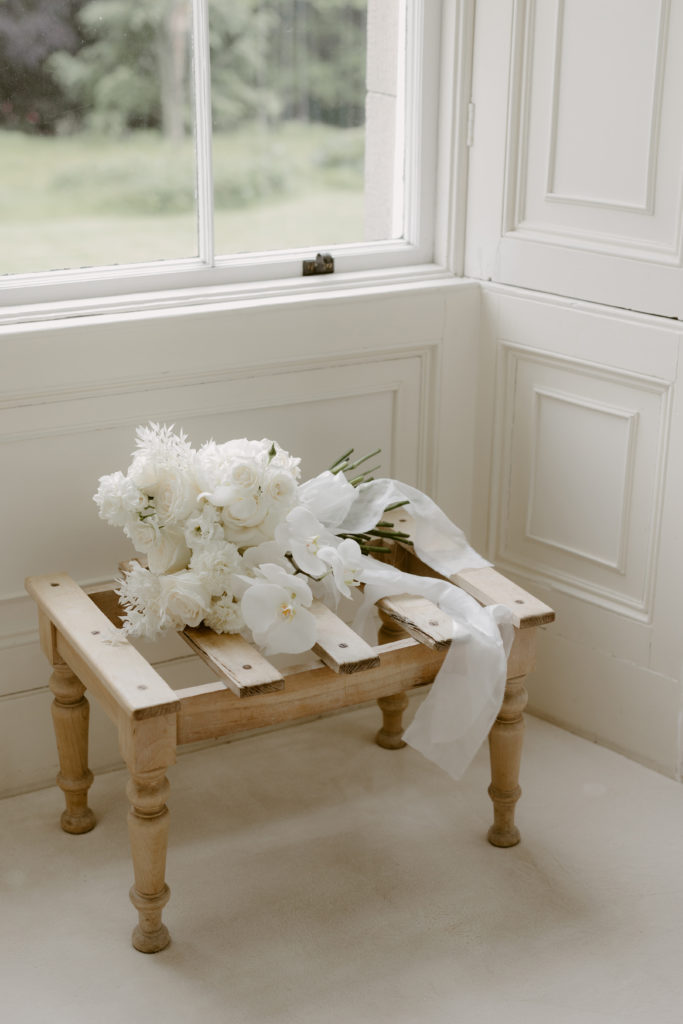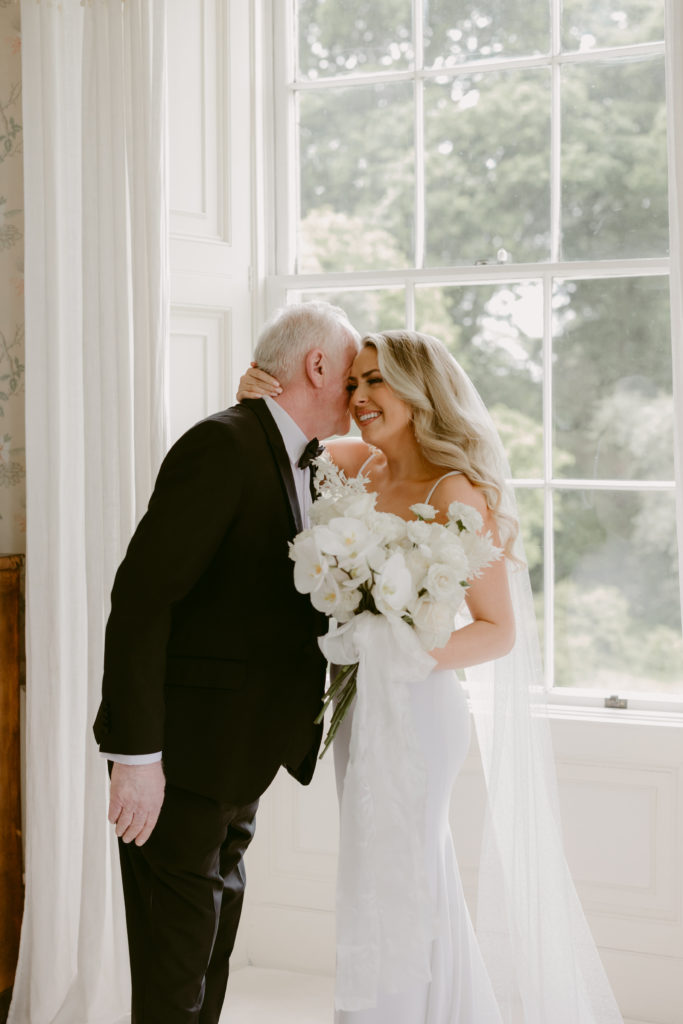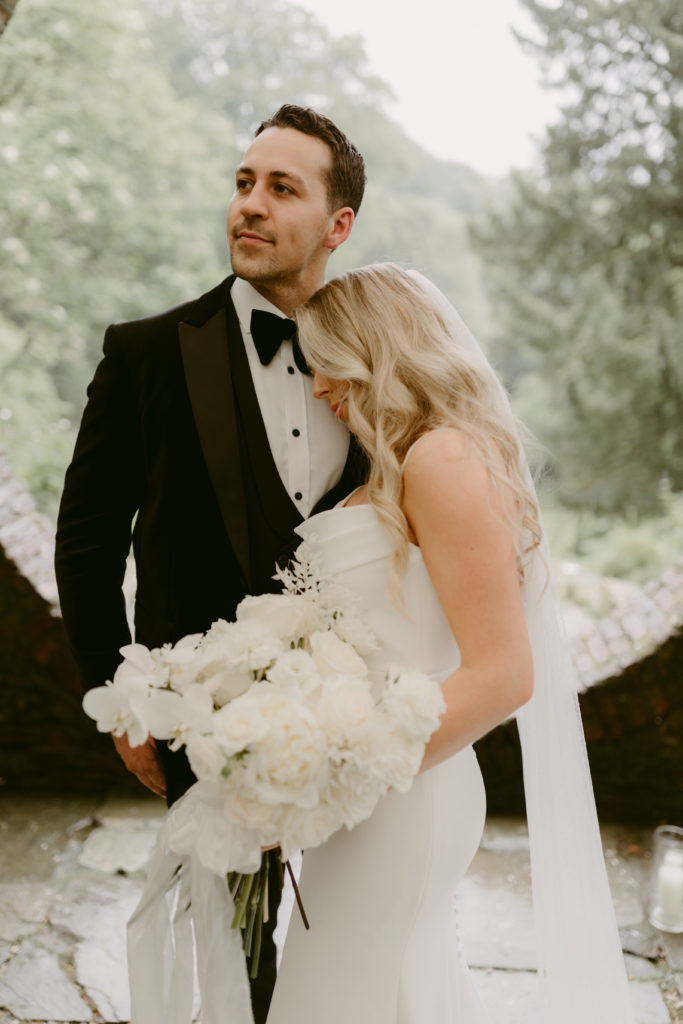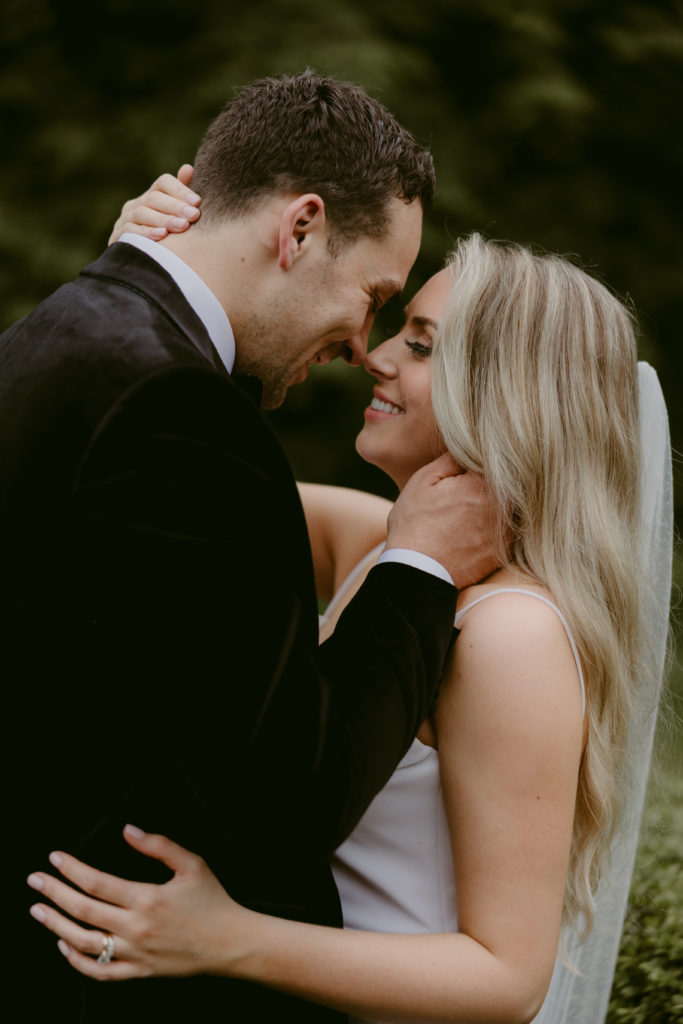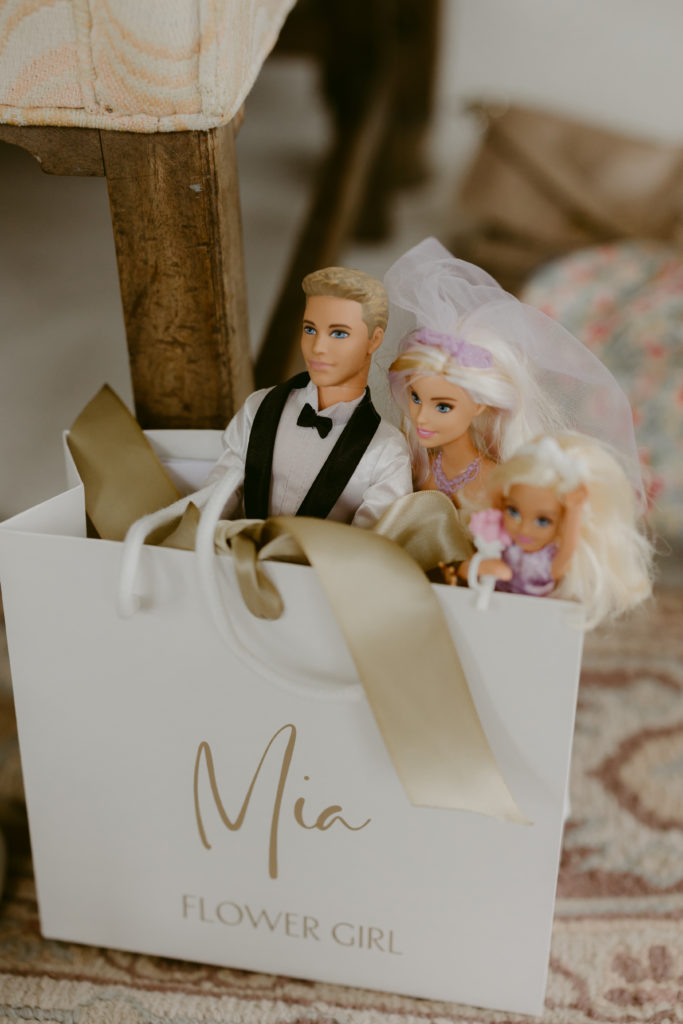 The Dress
knew I wanted something that was fashionable, but elegant and timeless. I have always loved the a cowl neckline & I am a big believer that less is more. So Alyssa Kristens design of dresses were perfect for me. Alyssa's philosophy is that 'nothing looks more striking on a woman than confidence'. Jade Alexandra Bridal stock her dresses and the dress I picked was the first dress I ever tried on! My dress had a dramatic train, open back and buttons down the back. I paired it with statement earrings from One Dame Lane, Dublin.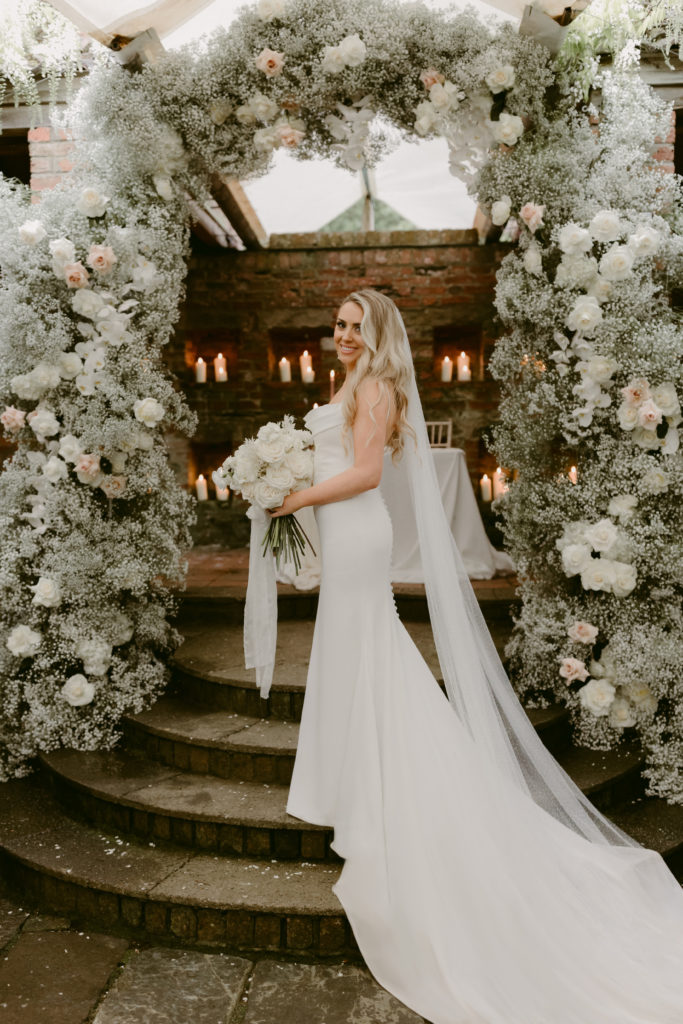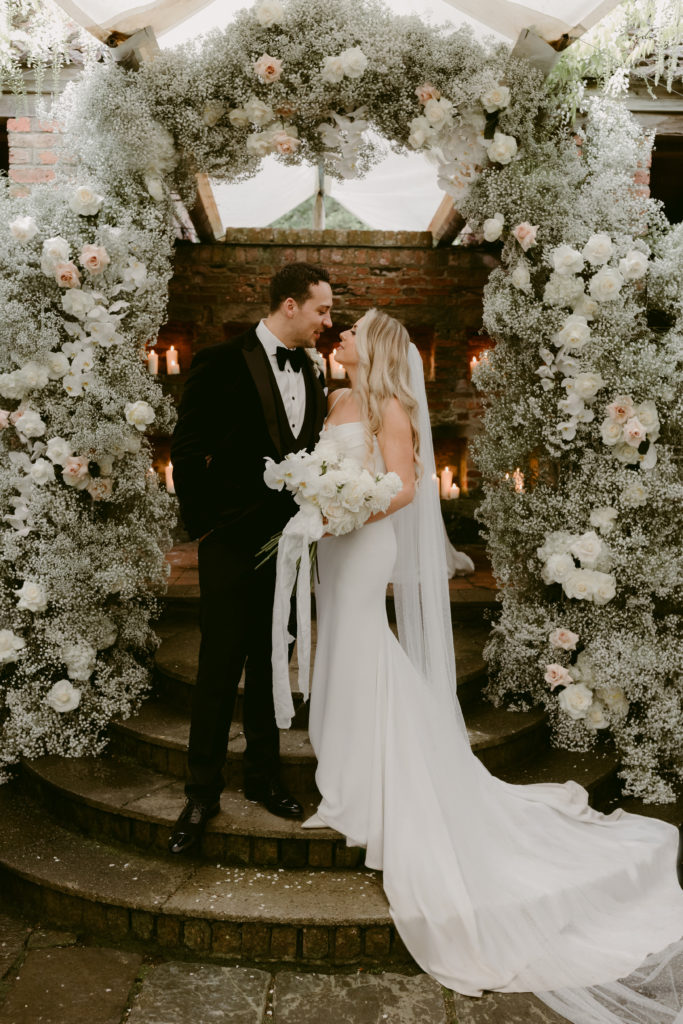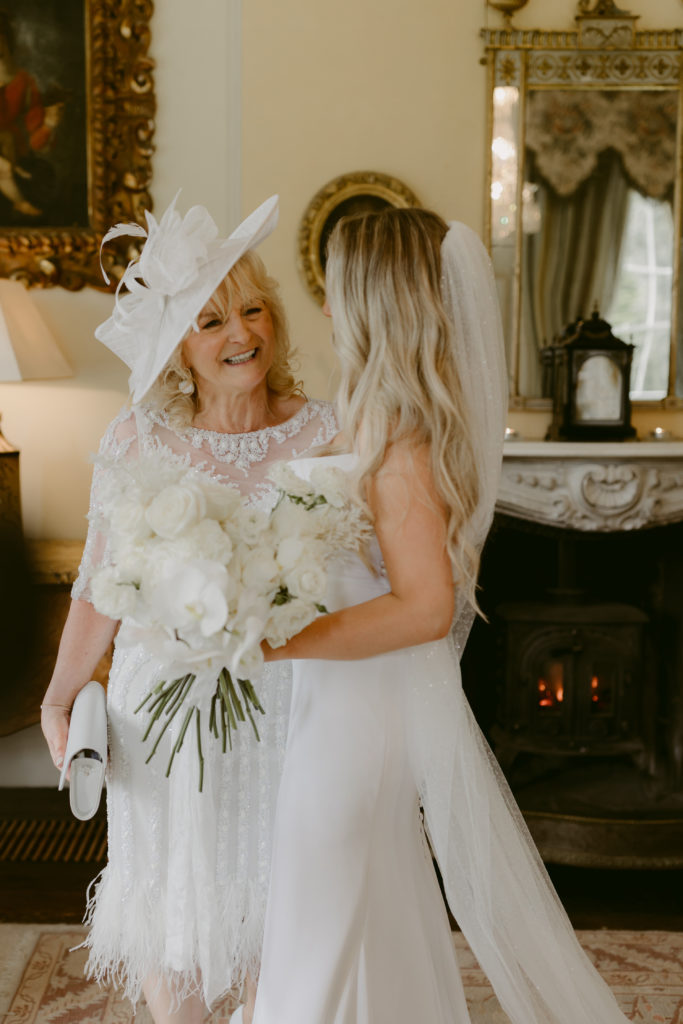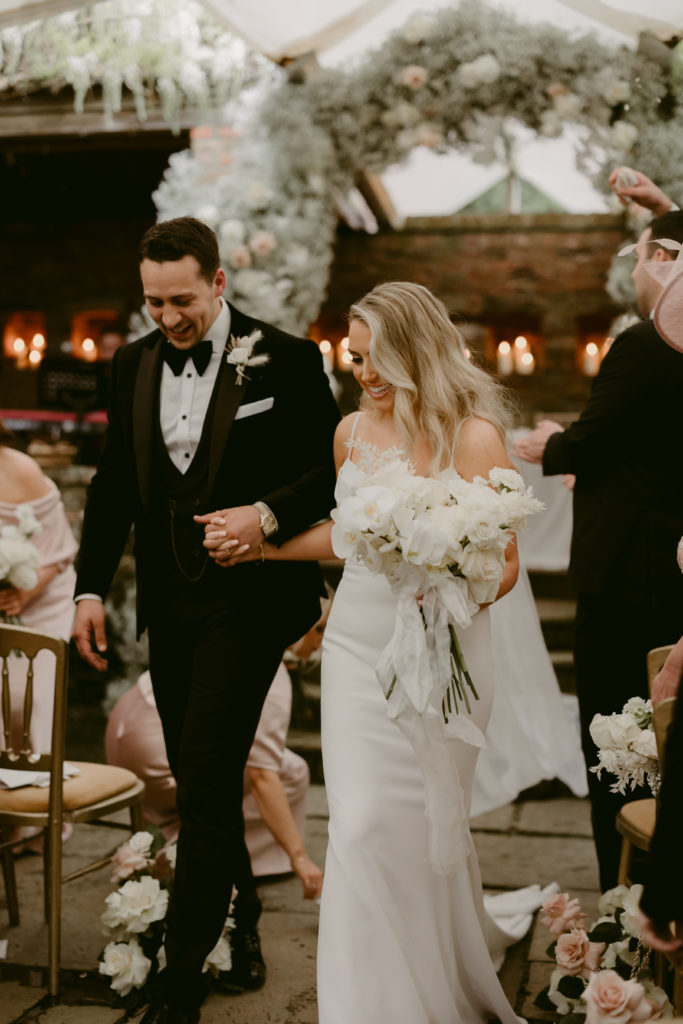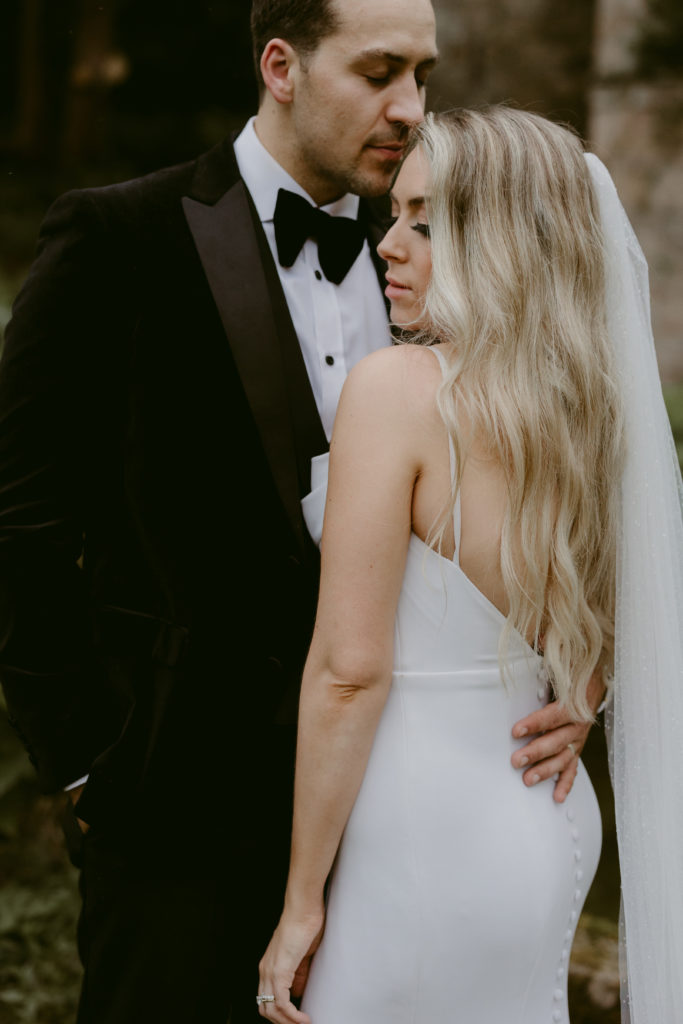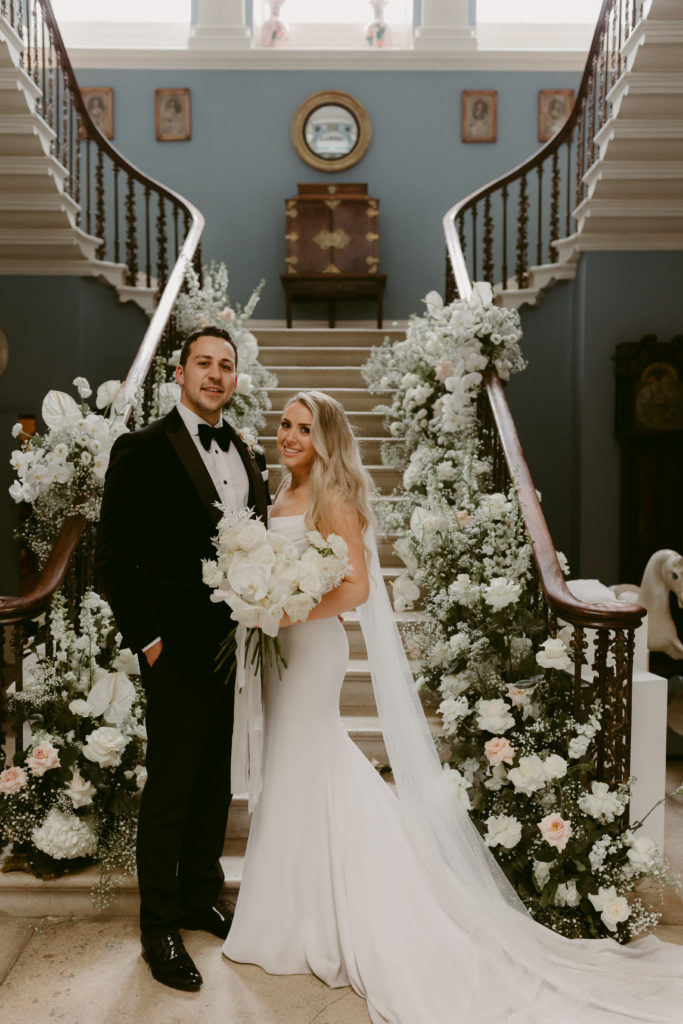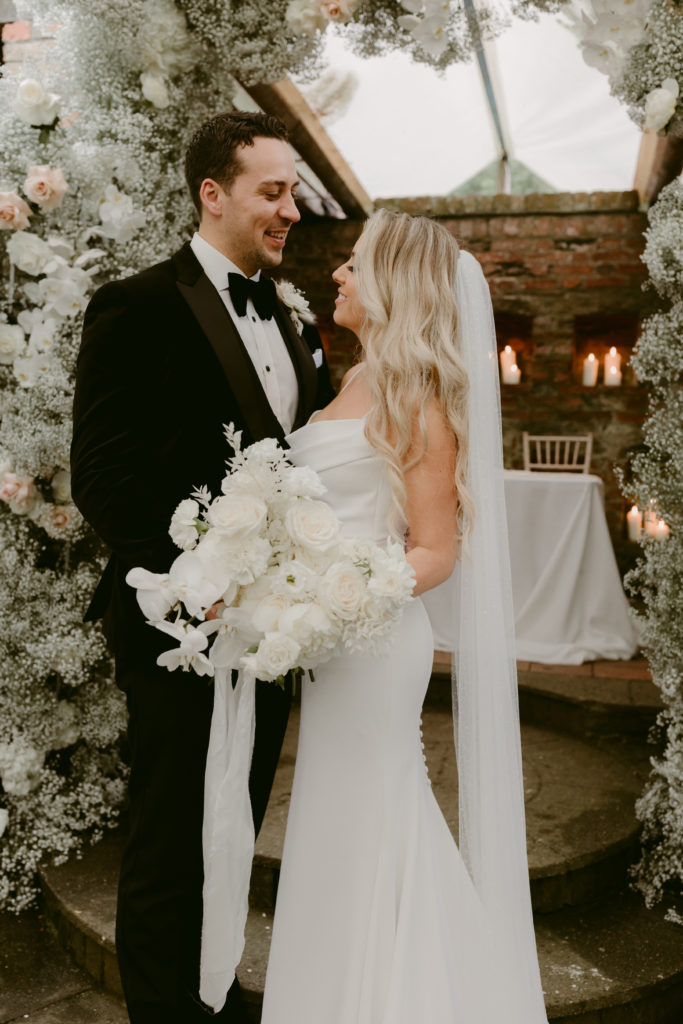 The Grooms Suit
We knew we wanted to create a sophisticated and classic look, so black tie was a very obvious choice for us. Matt wanted to be in keeping with this, but still stand out and Statement Mens Wear nailed this to a T. We focused on matt black accessories and Matt stood out by focussing on finer details, such as an oversized dickie bow, his two-tone velvet jacket and patent Russell & Bromley shoes. Keeping it simple, while still making an impact.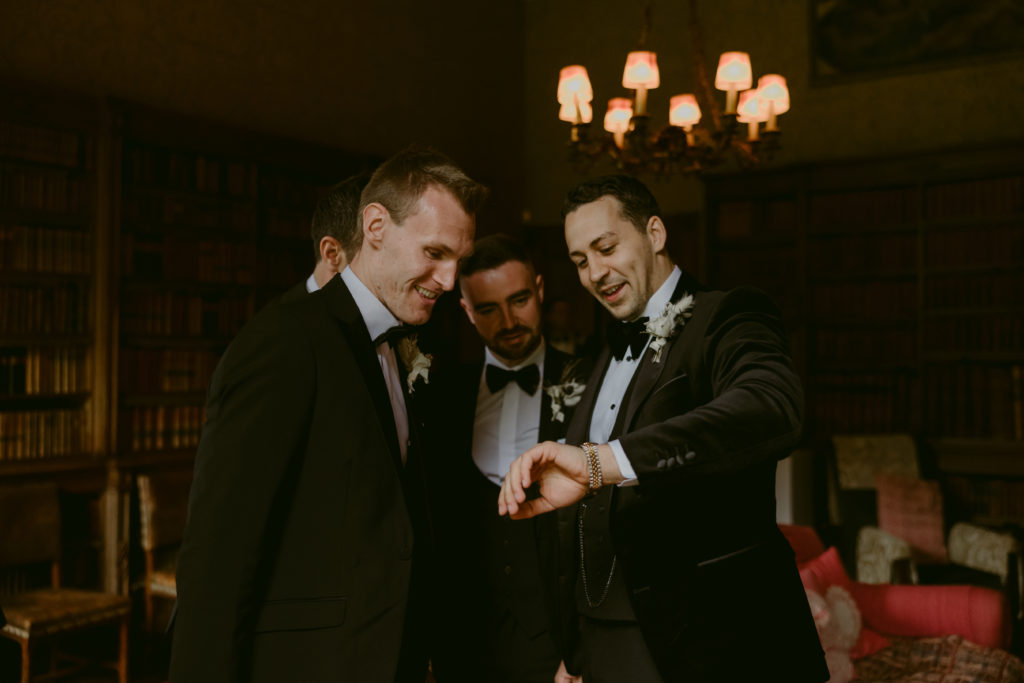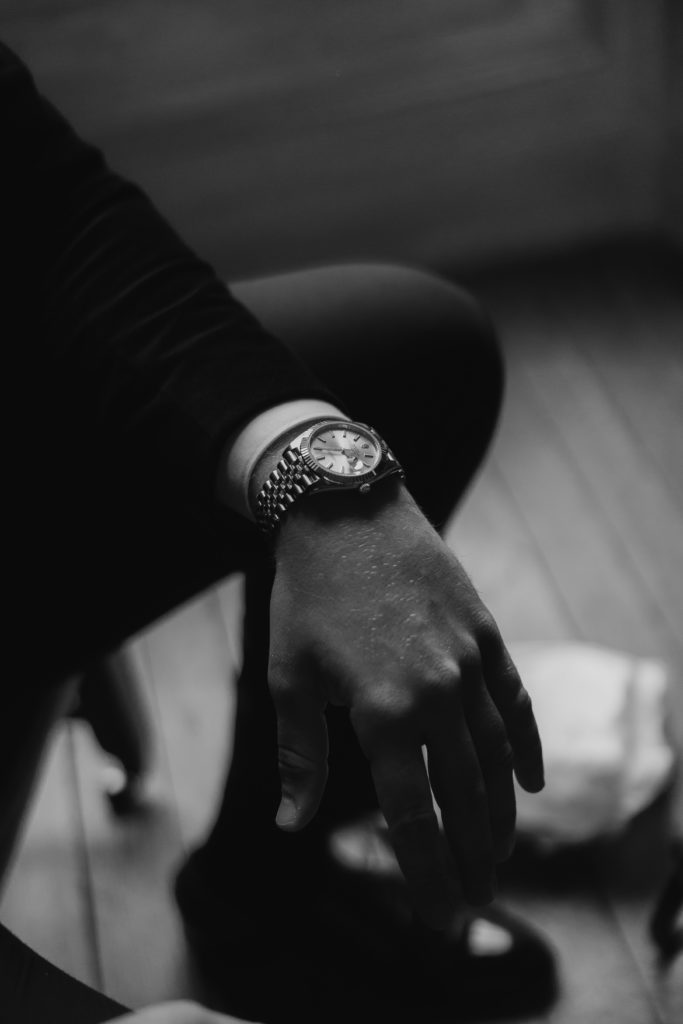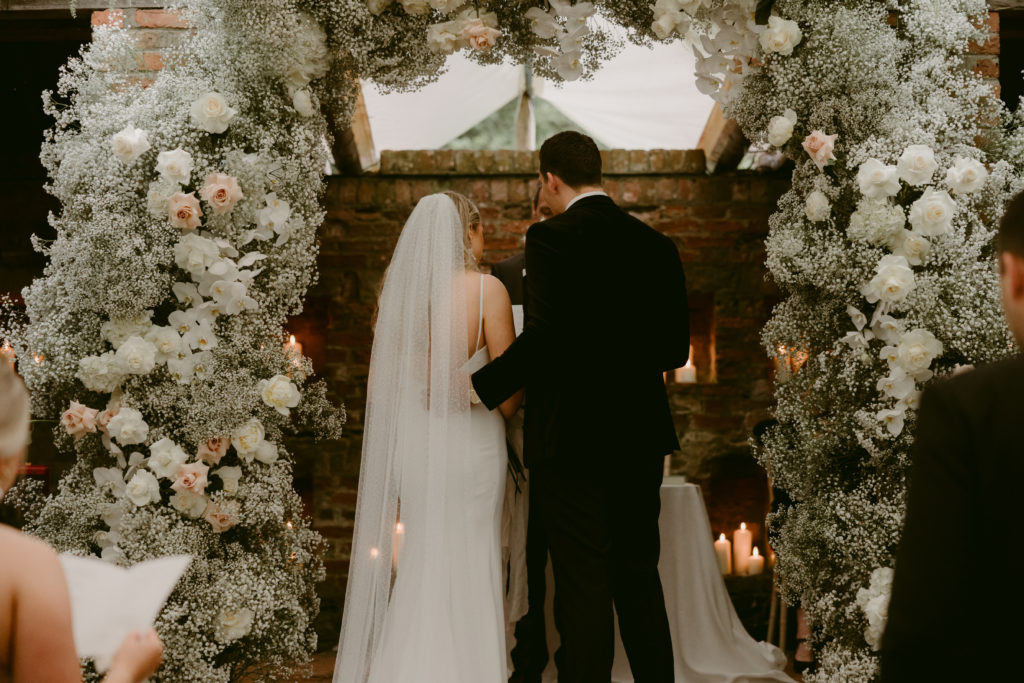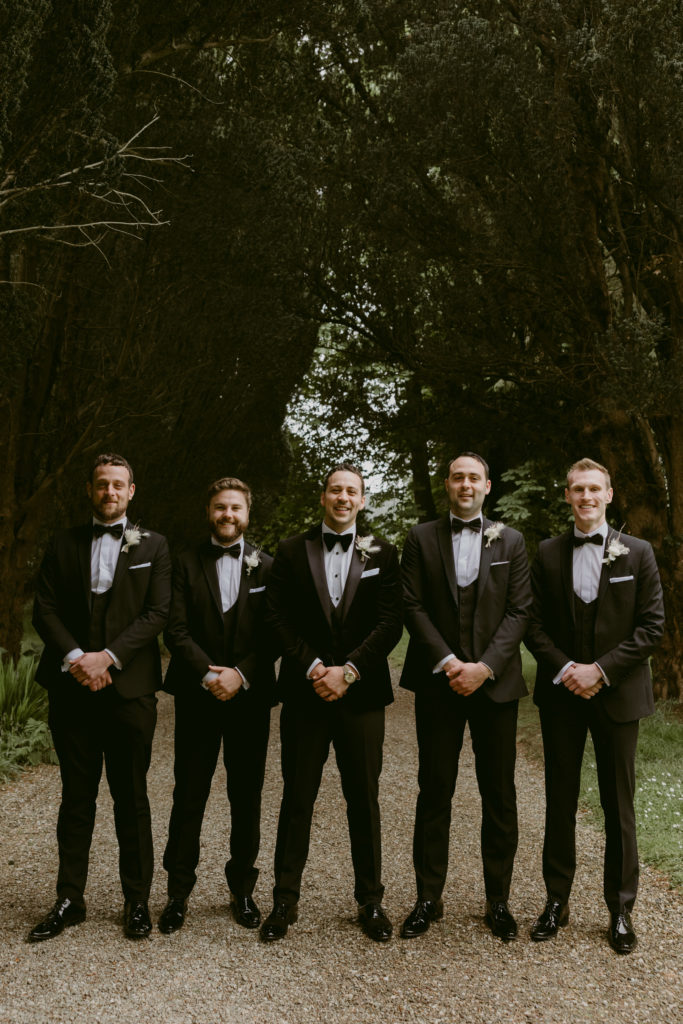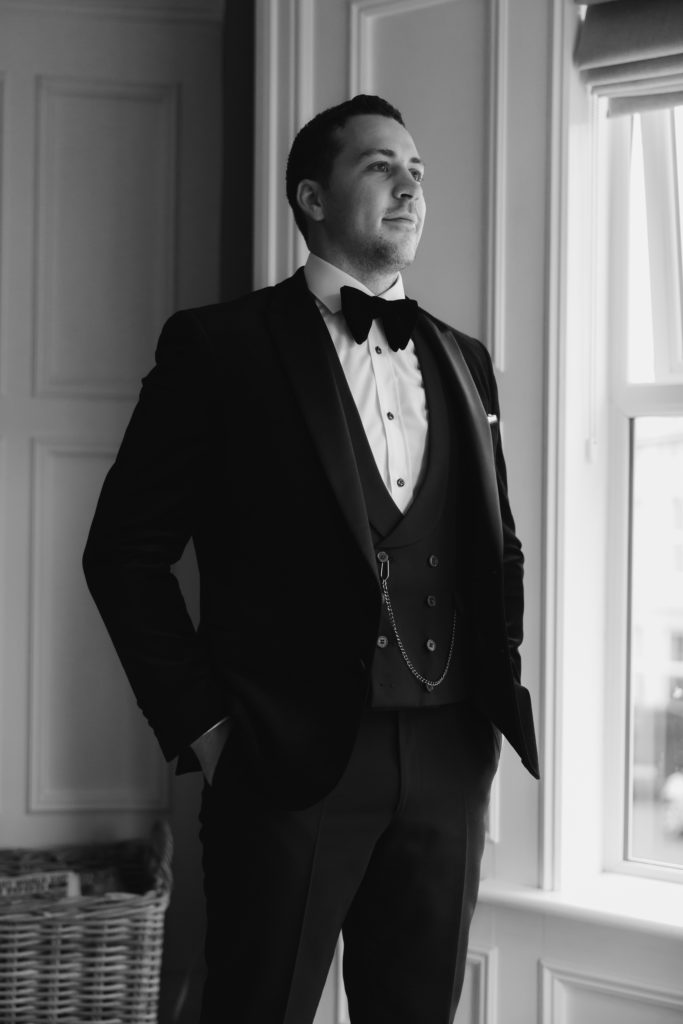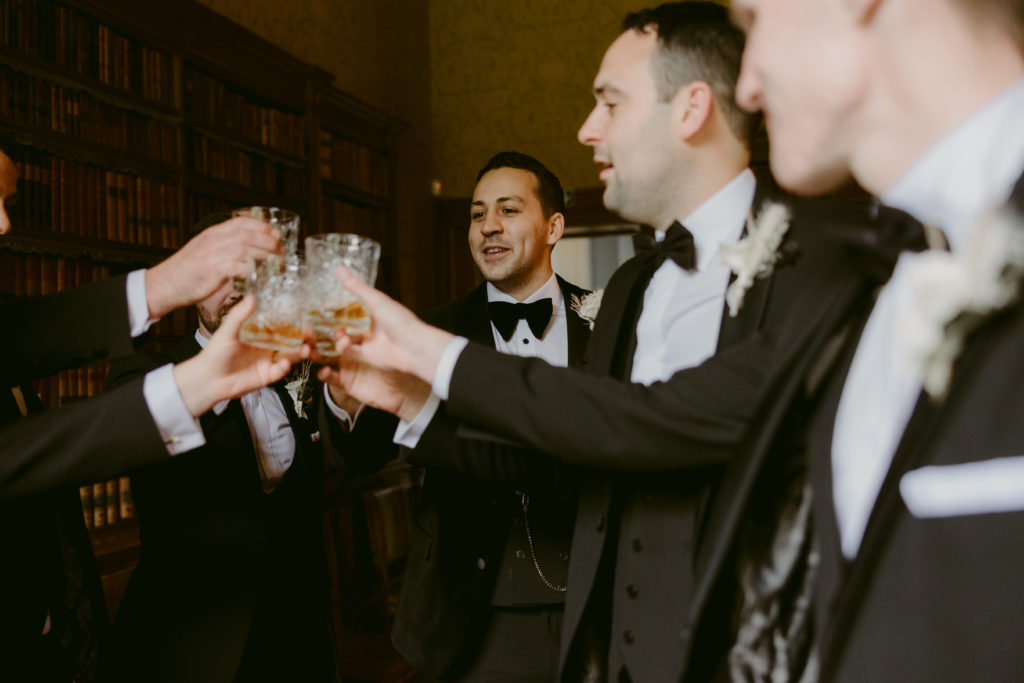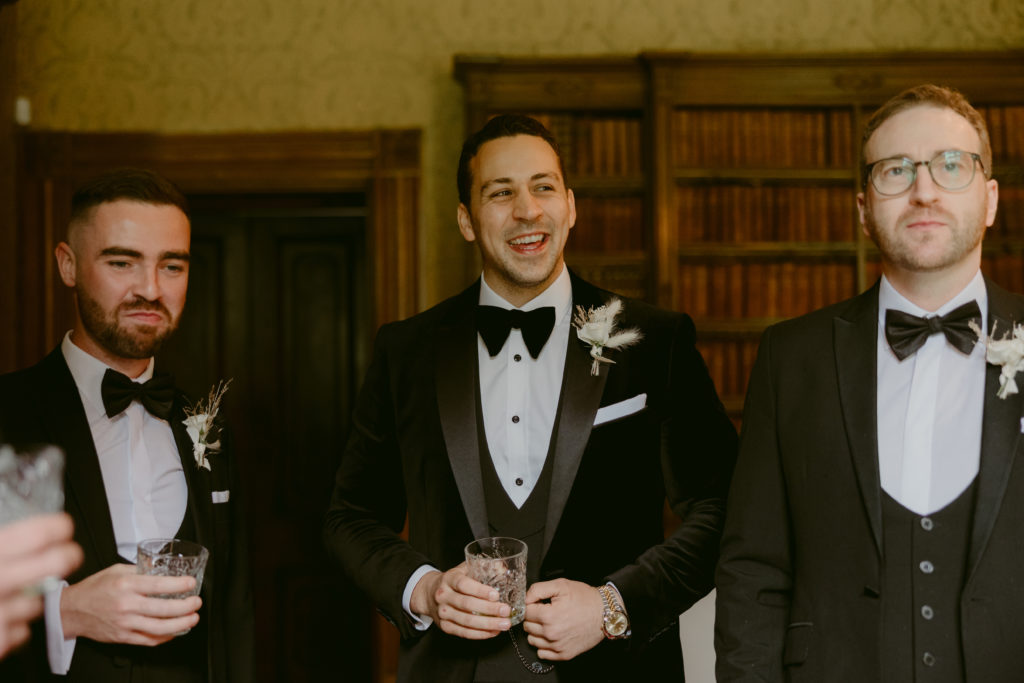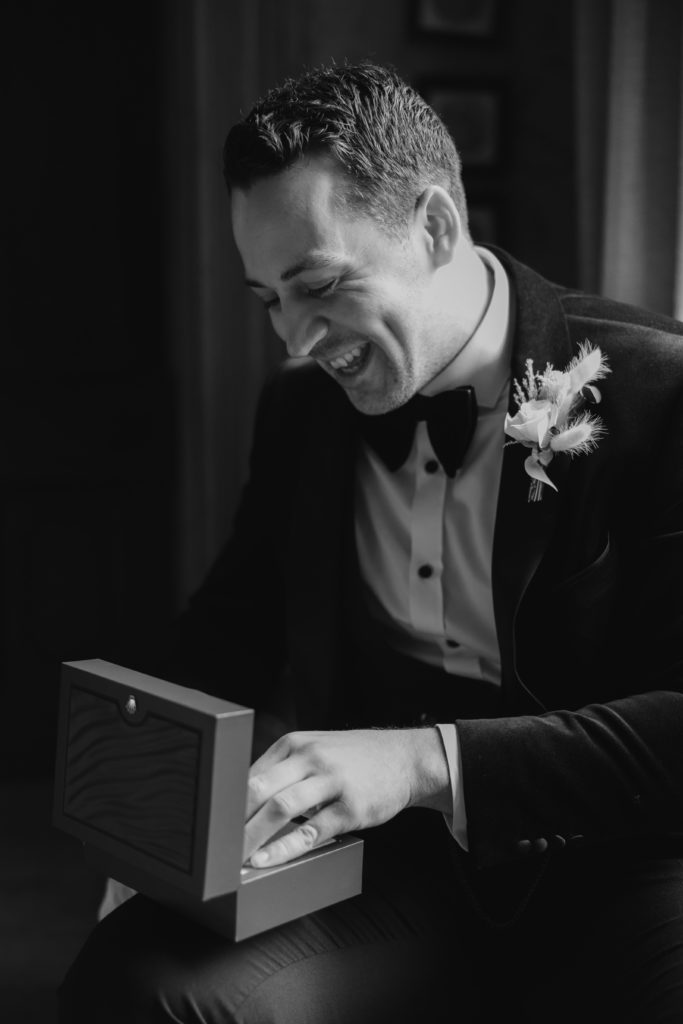 The Venue
 There are no words to do justice to the magic and charm of Drenagh. Built in beauty and steeped in history, Drenagh is one of Ireland's greatest hidden treasures designed in 1836 by Charles Lanyon. Upon entering the estate, you begin your idyllic journey through secluded grounds towards a stunning Georgian Mansion, set within 1000 acres of private woodlands, arrayed with stone ruins and a walled garden. Drenagh is saturated with character and every wall tells a story. It's like a real life fairytale. Drenagh is set in the Causeway Coats & Glens - our favourite place! & it reminded Matthew of his Granny Ella's home, Brookfield House and of his many fond childhood memories, so everything about it felt right.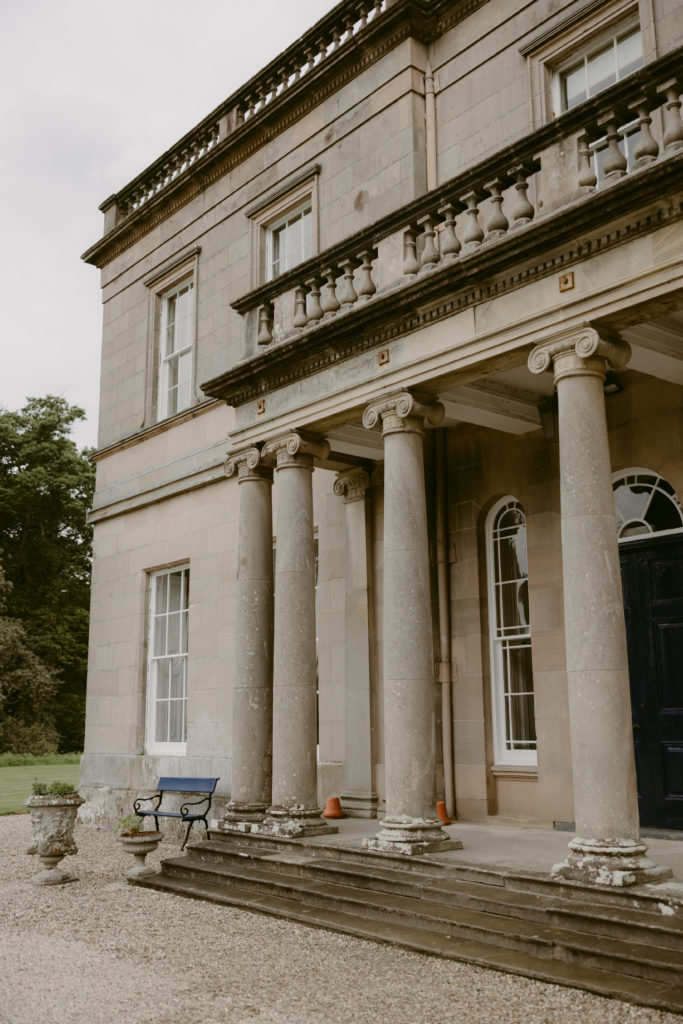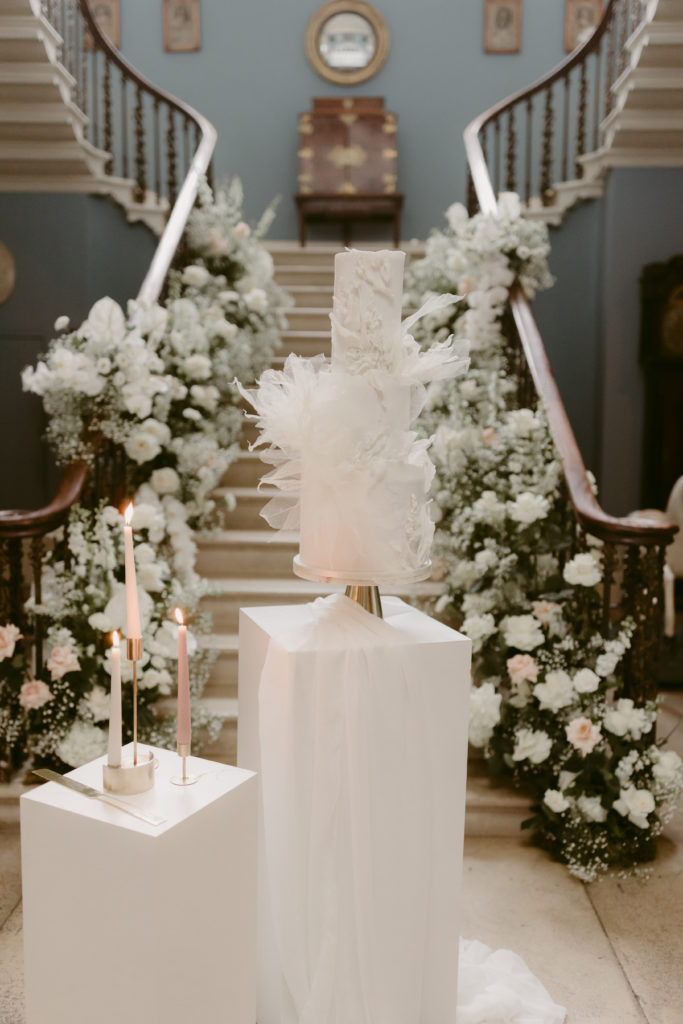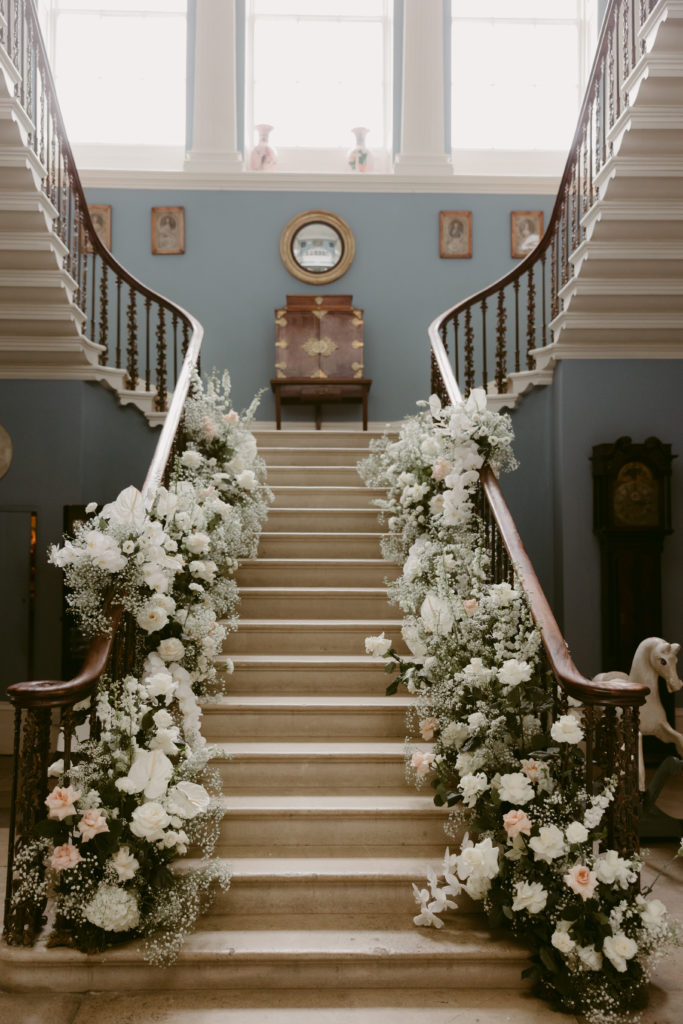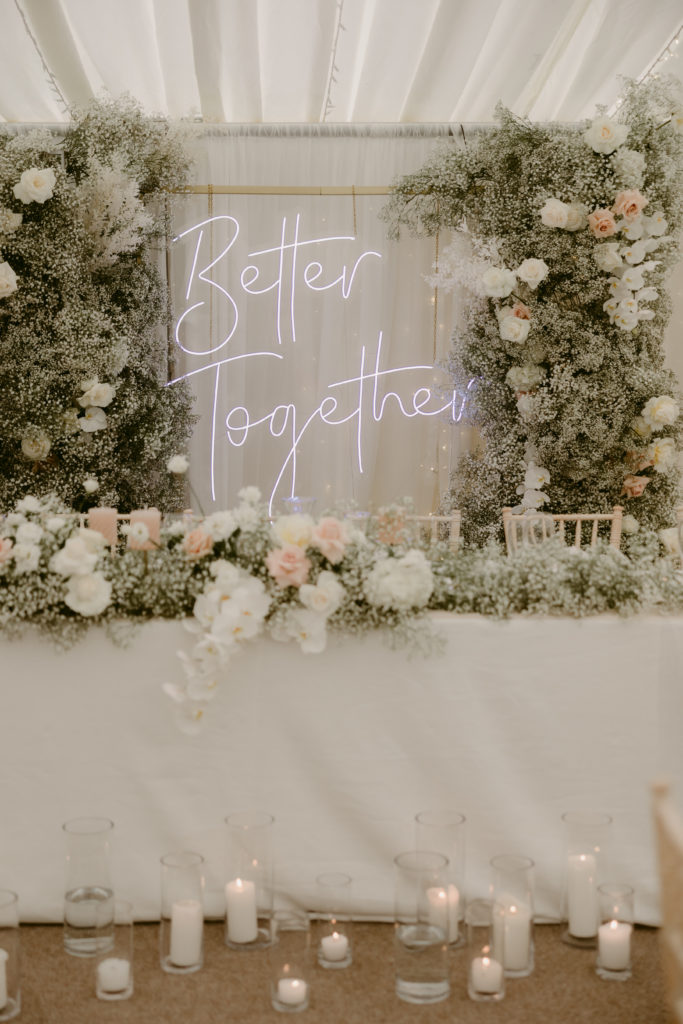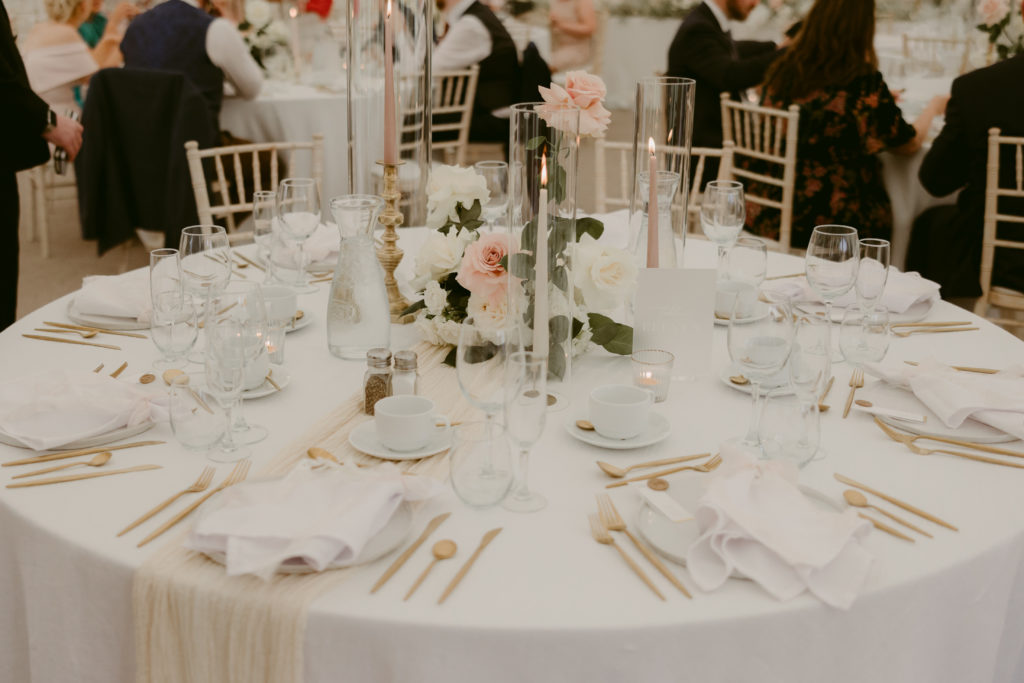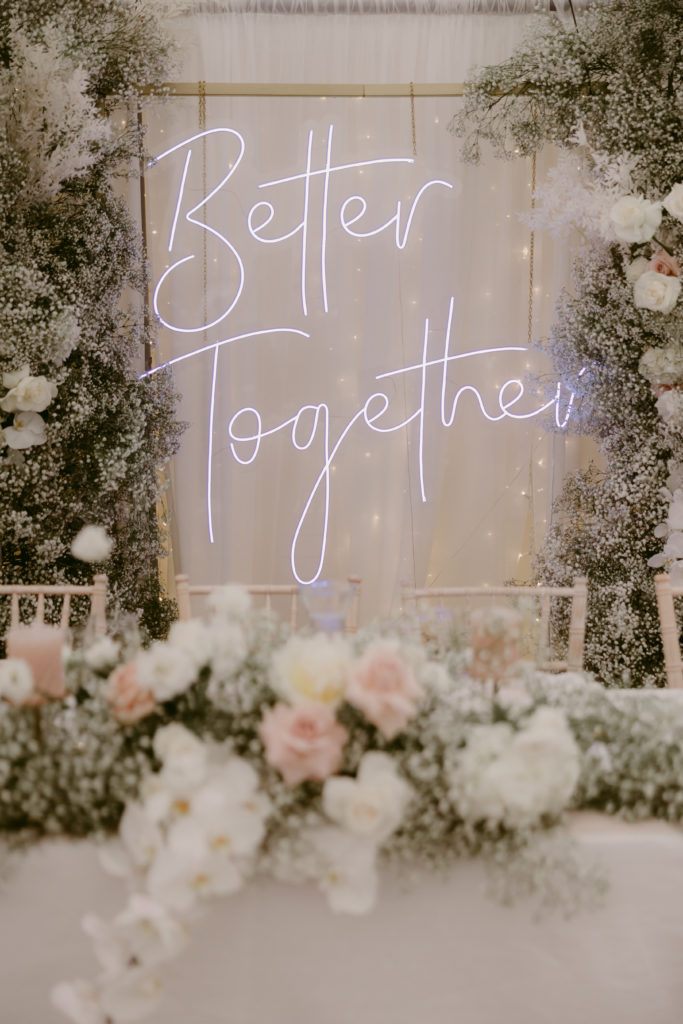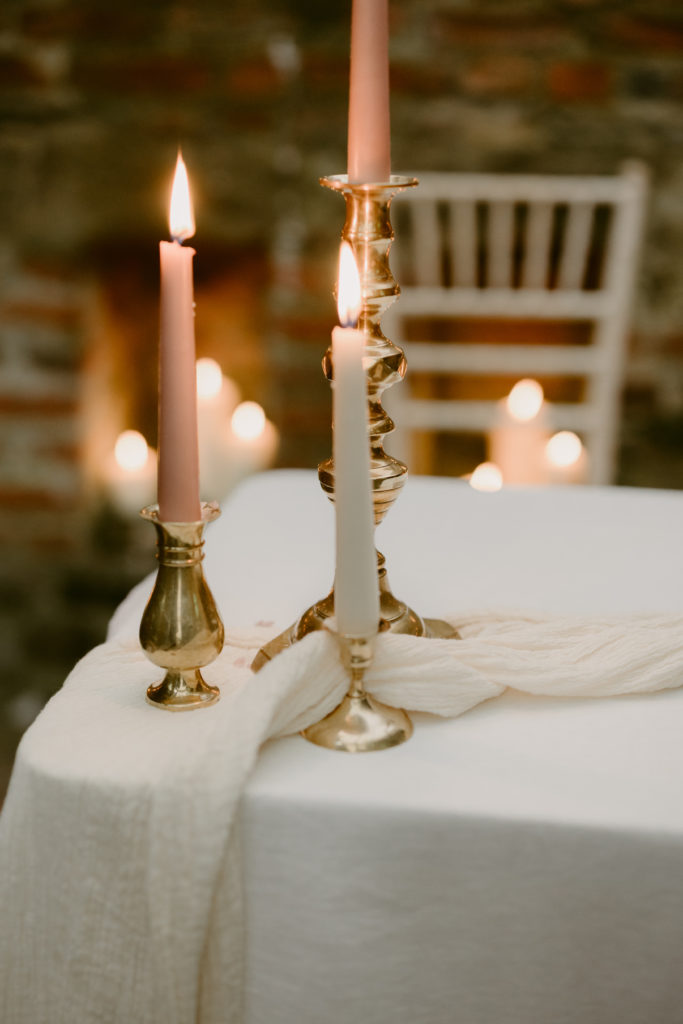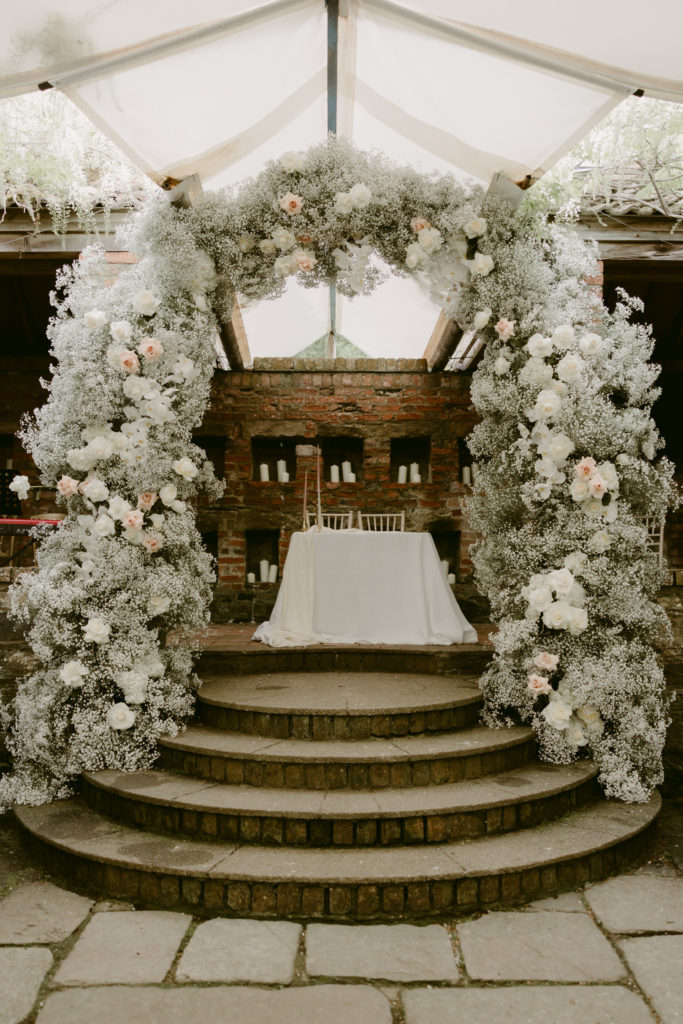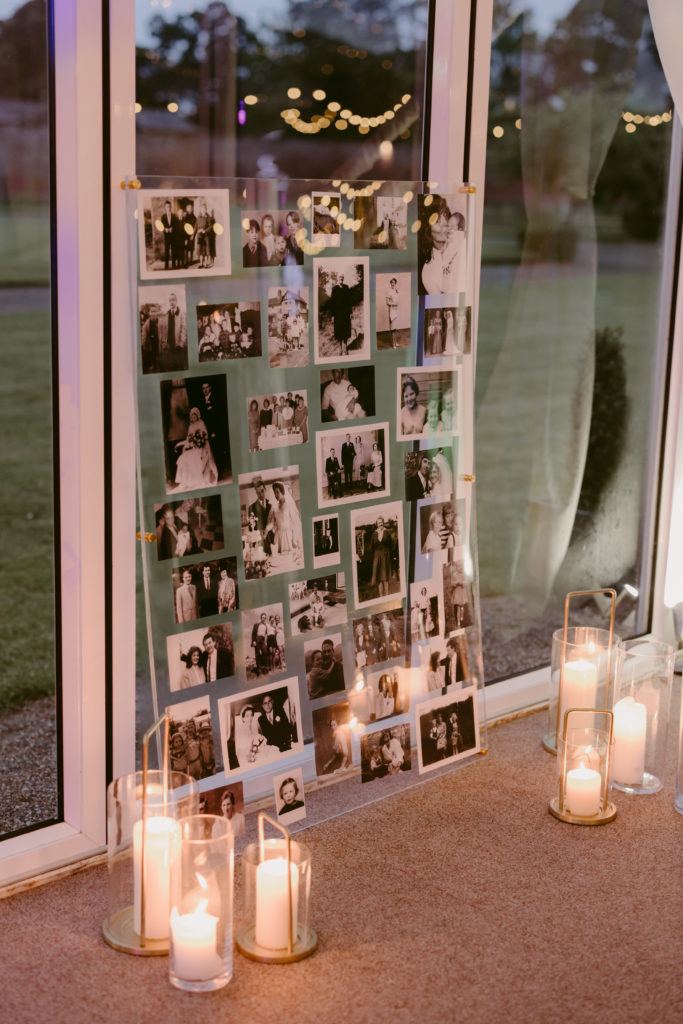 The Entertainment
We both love a classic and sophisticated style! & we knew we wanted to compliment Drenagh's style with our music choices, so we had the wonderful string quartet in the old ruins "moon garden" for the ceremony, a jazz & funk band for our canapés and drinks reception and a super lively Irish folk band for after dinner! We also featured a singing chef & Live Saxophone DJ for the end of night music which was an absolute crowd pleaser. We loved our entertainment and so did our guests. It was one element of the day we both feel was worth every penny. It's also great to support local Irish bands as Northern & Southern Ireland has some of the best talent in the world.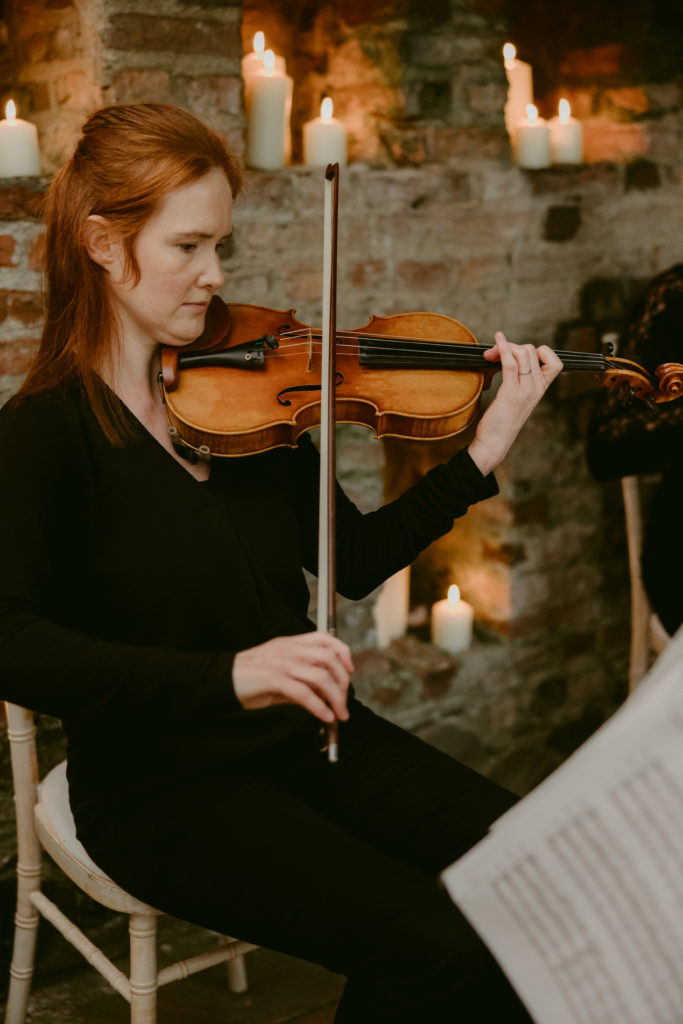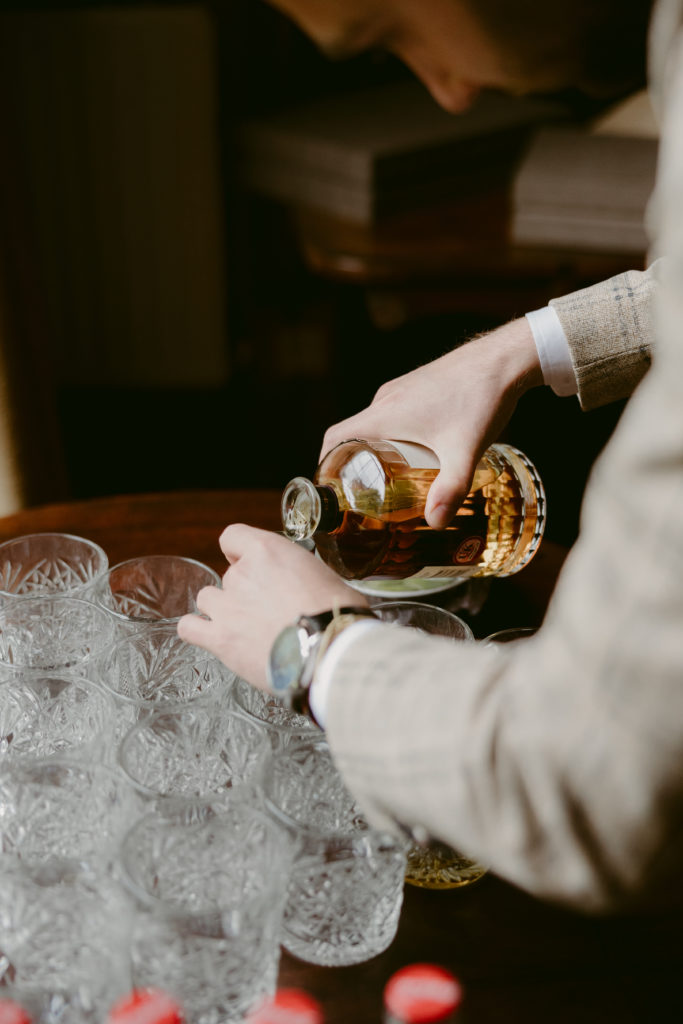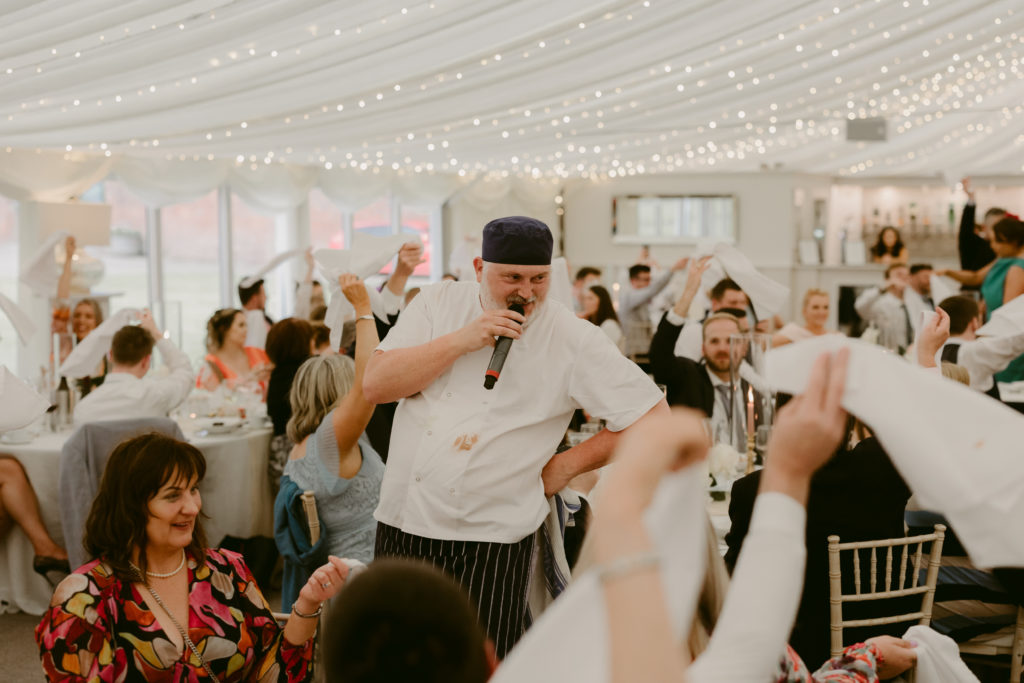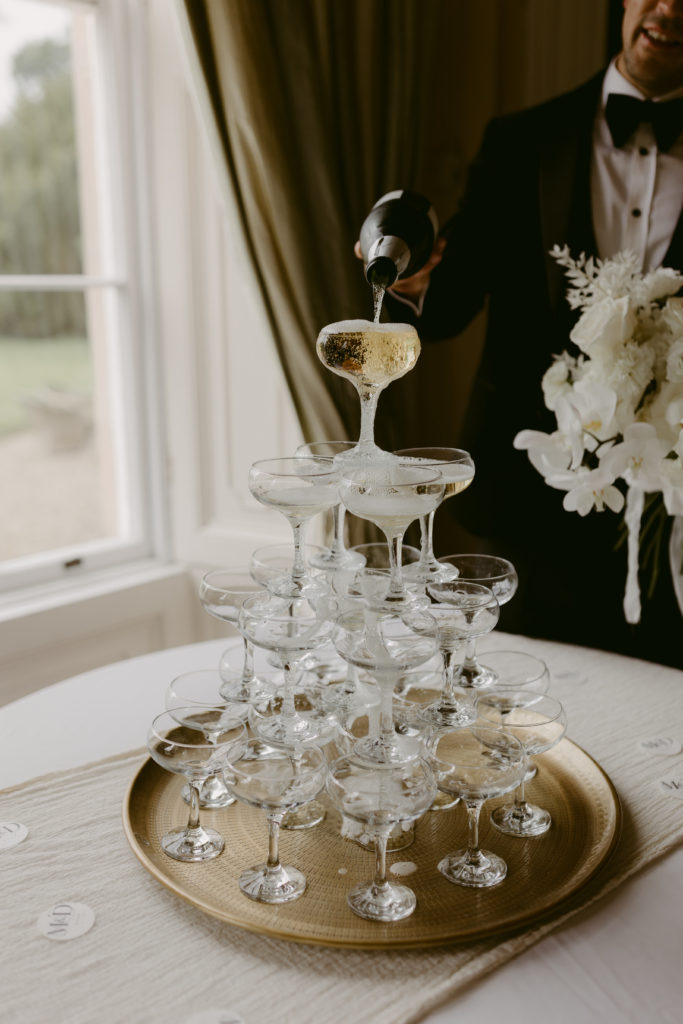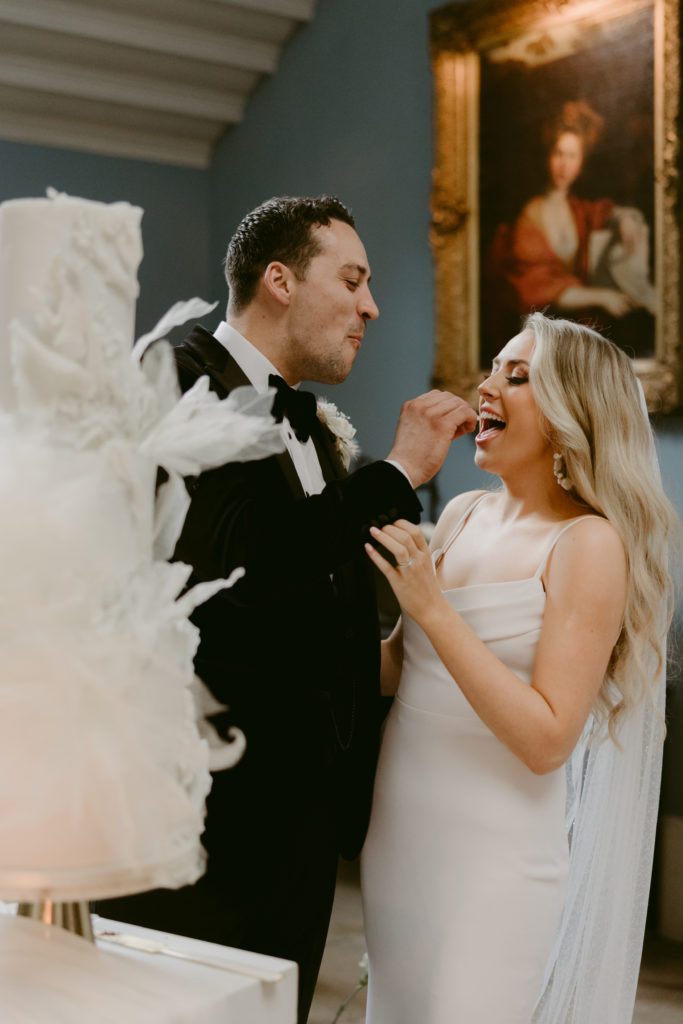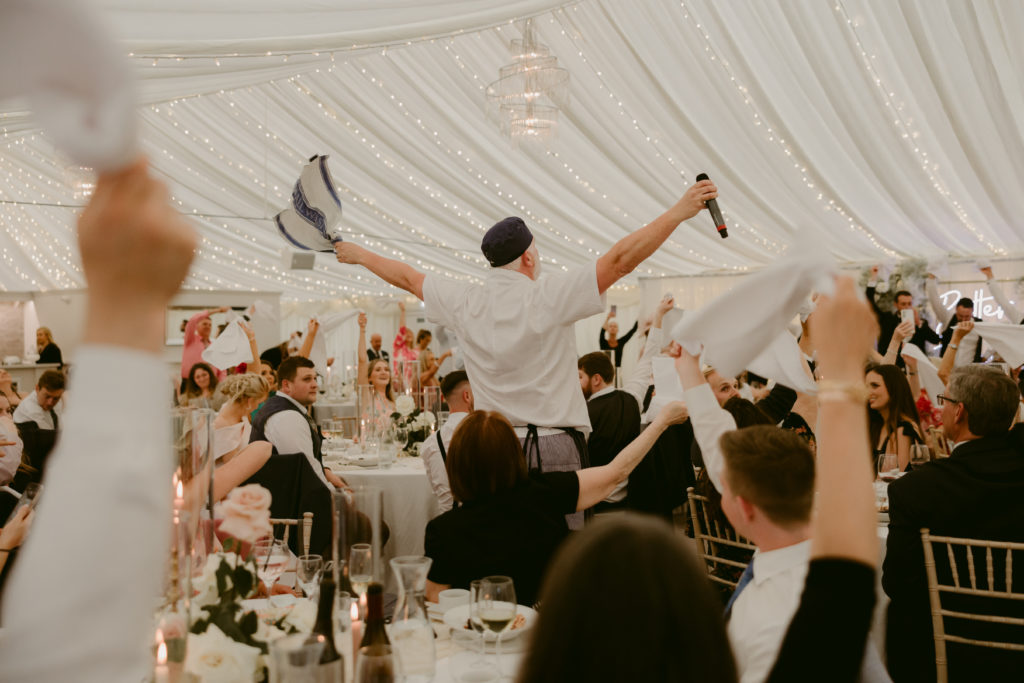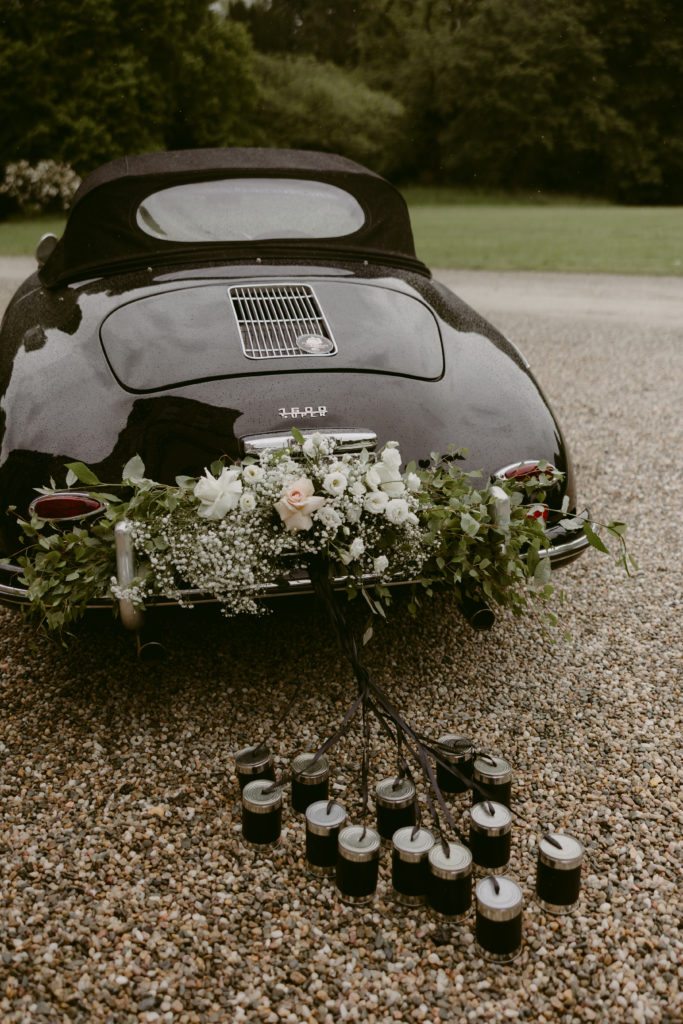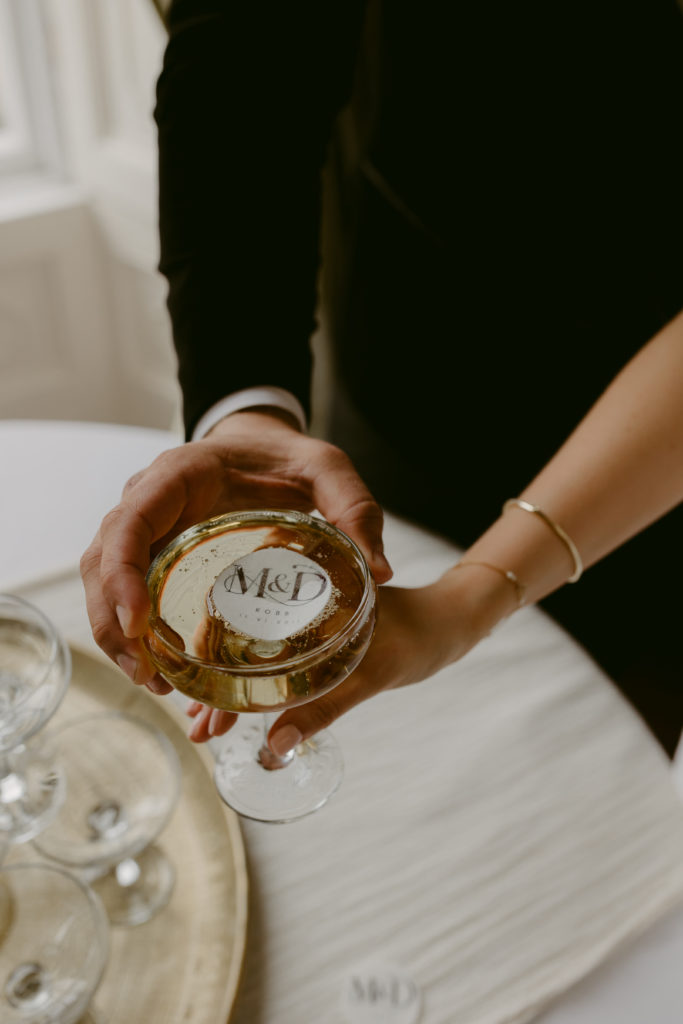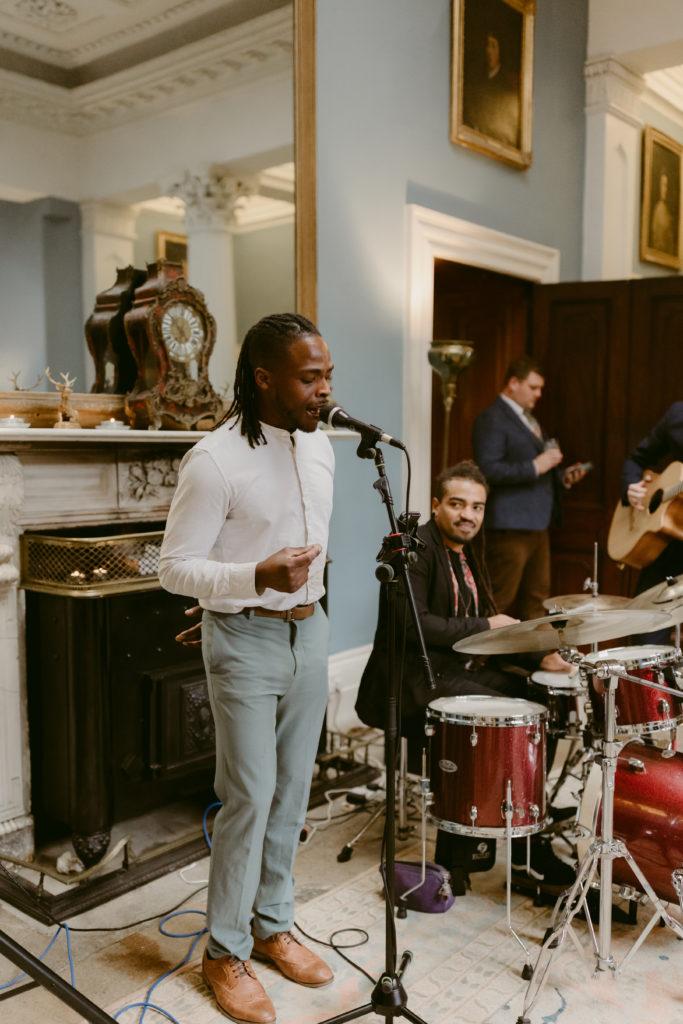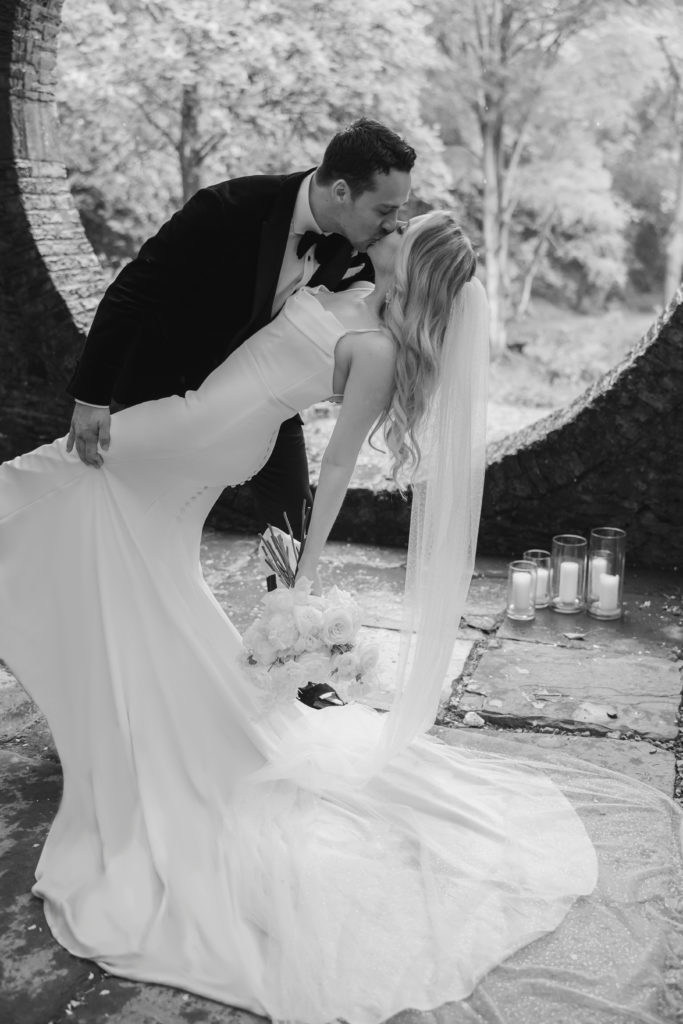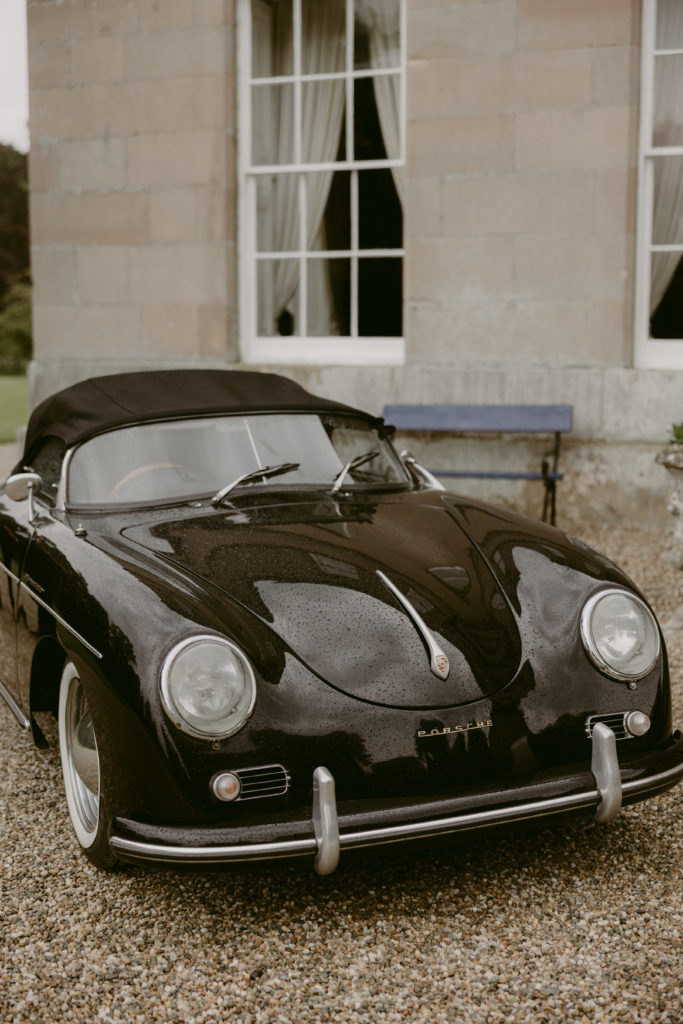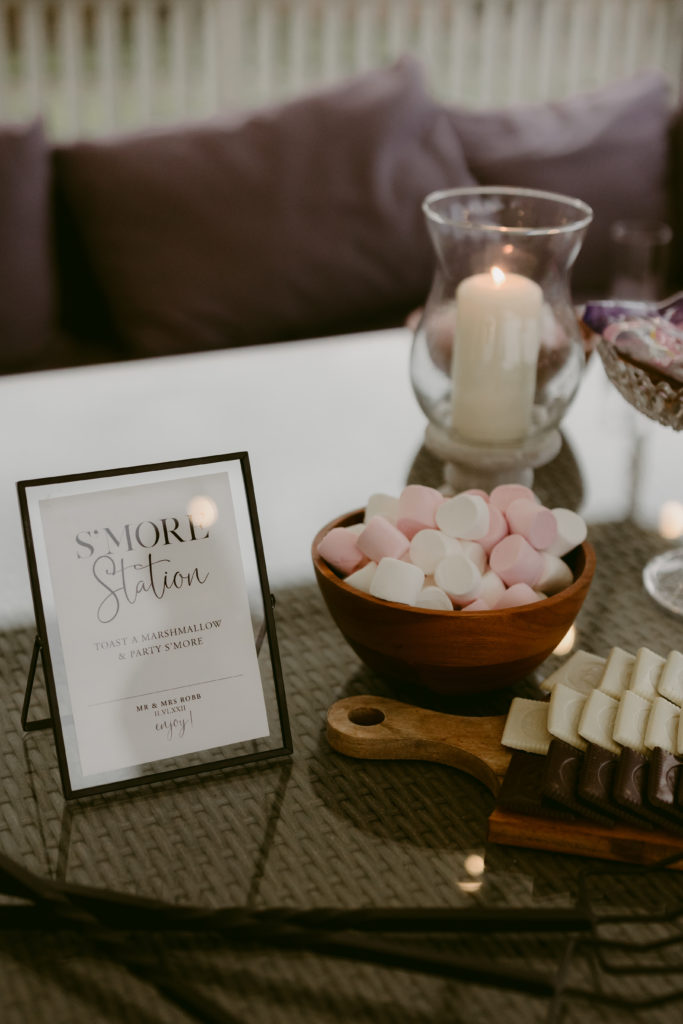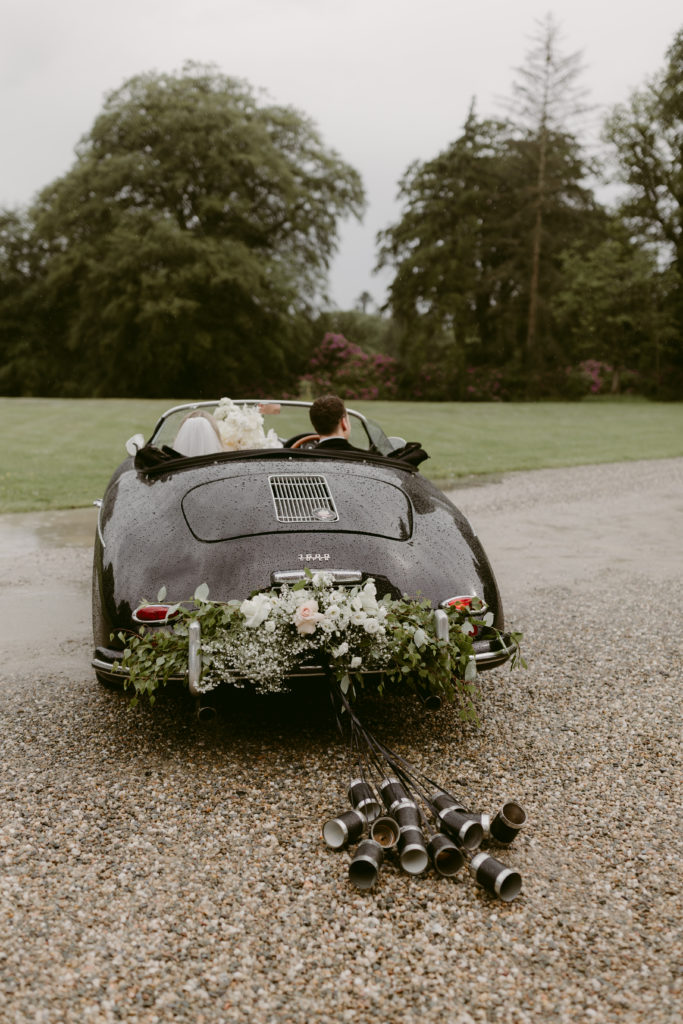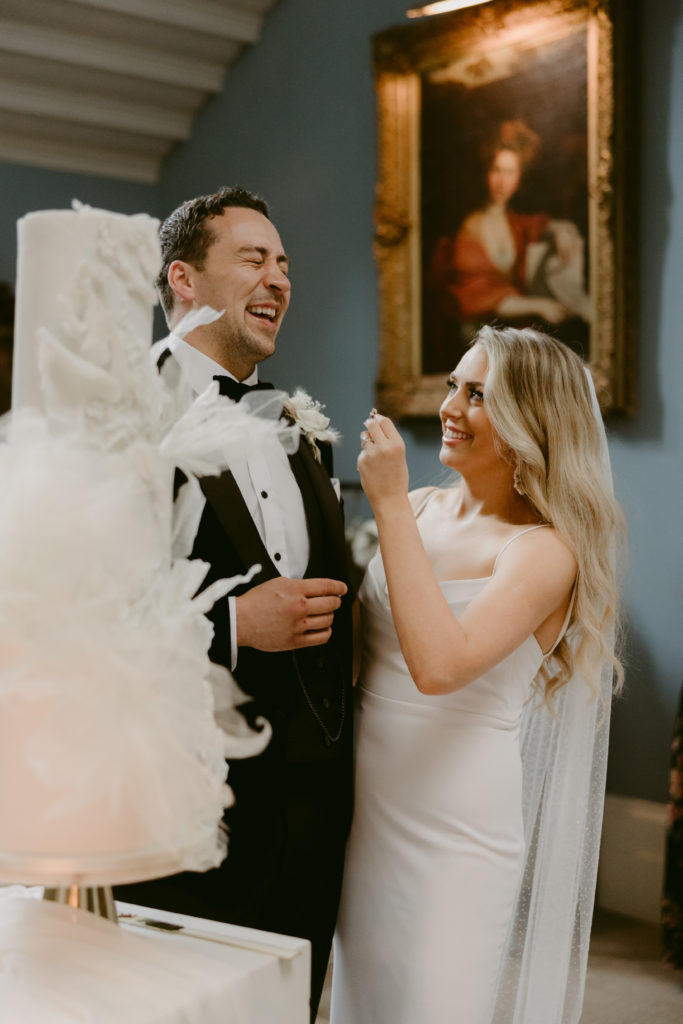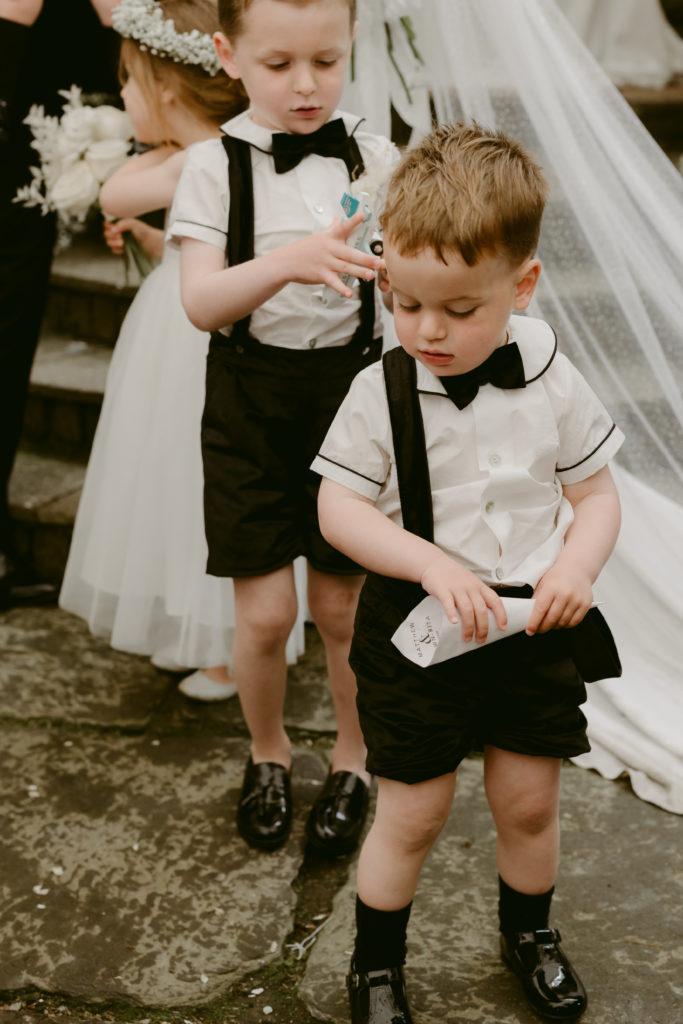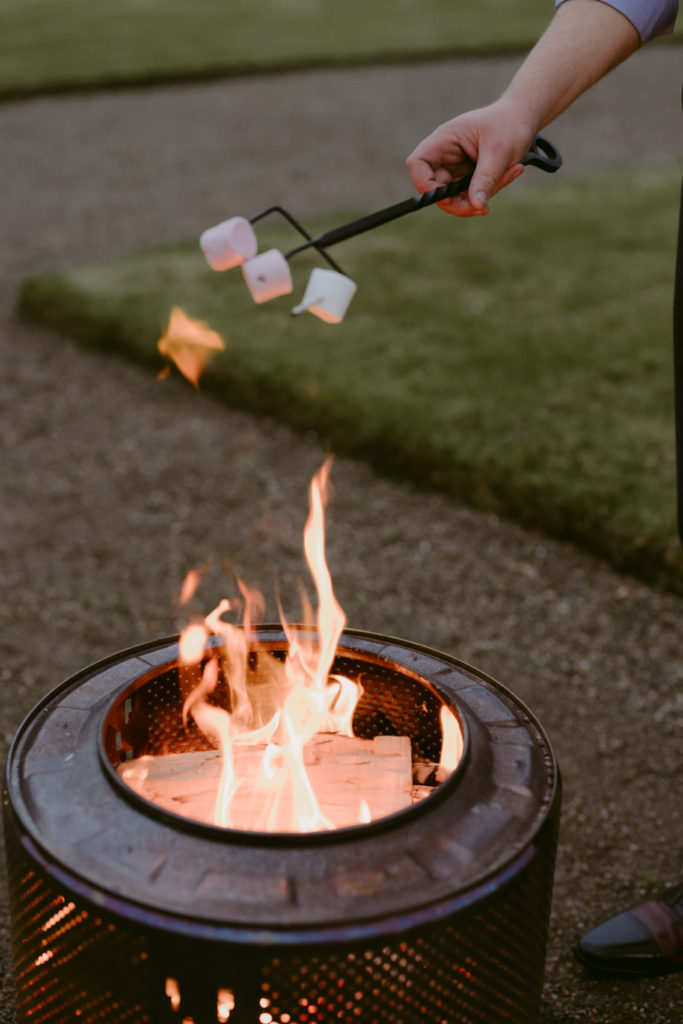 The Bridesmaids
 My amazing bridesmaids were Kaven, Sylvannah, Rachel & Tanya; I couldn't have picked a more wonderful group of girls to be by my side on such a special day. For their dresses, I knew I wanted silk bridesmaid dresses with a mix of a high neck and off-shoulder style to compliment my dress and overall wedding aesthetic. I sourced them from a store called Marie Therese Bridal and was blown away when I saw them in person, they were so beautiful in every way on the day! I also feel the need to mention my lovely mum's show-stopping outfit from Queen Bee in Five Mile Town. I wanted mum in white alongside me, but her outfit was embellished for that statement look. Mum has always been very fashion forward and loves a statement piece therefore her dress was just perfect for her.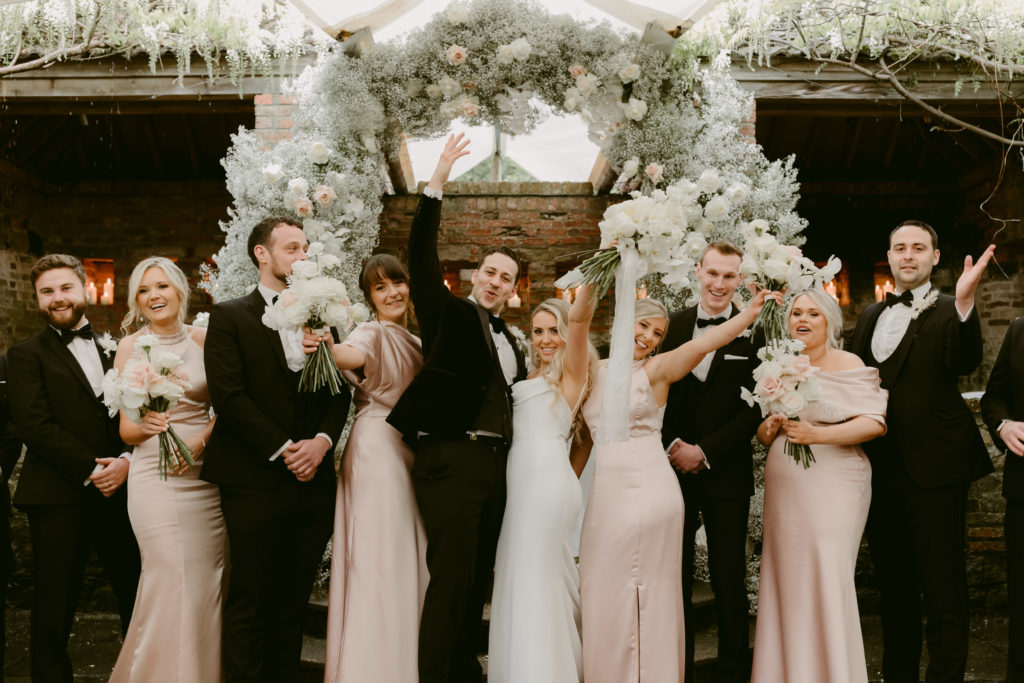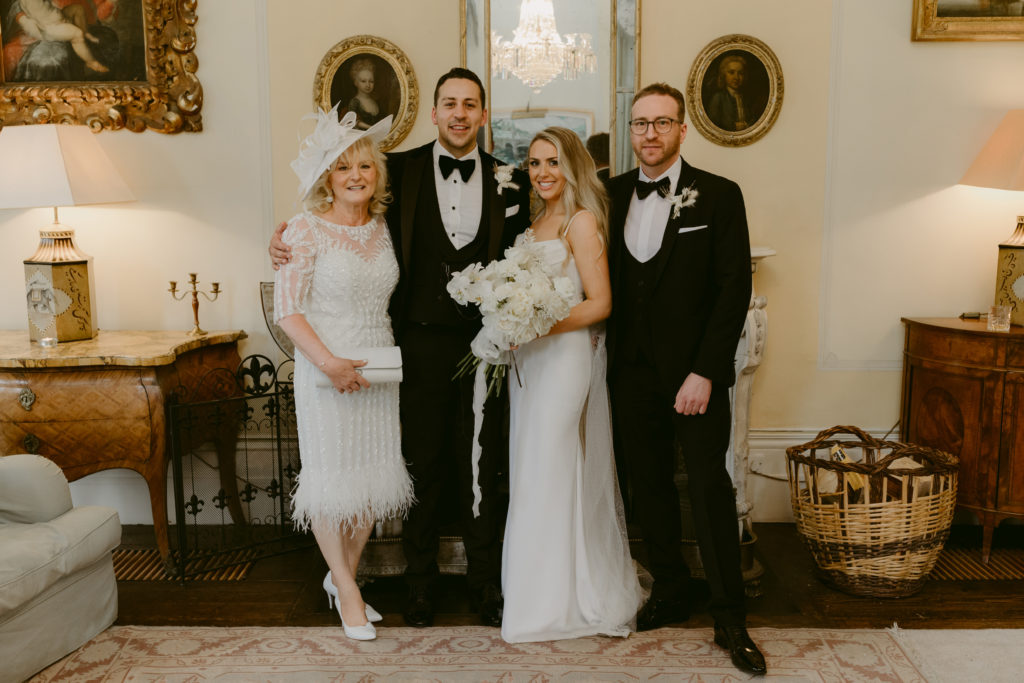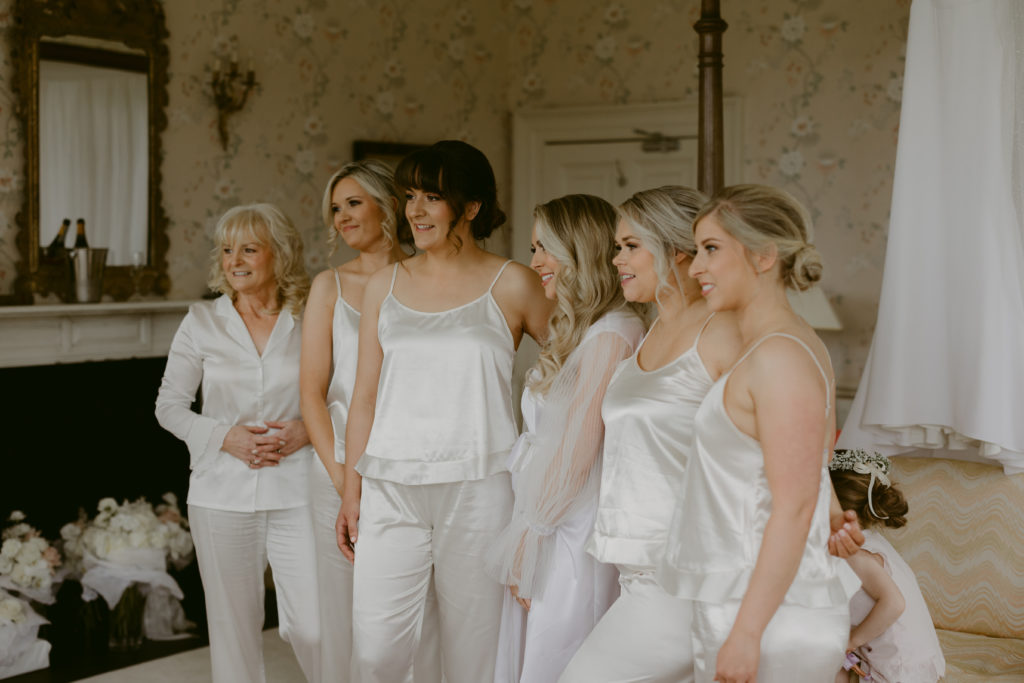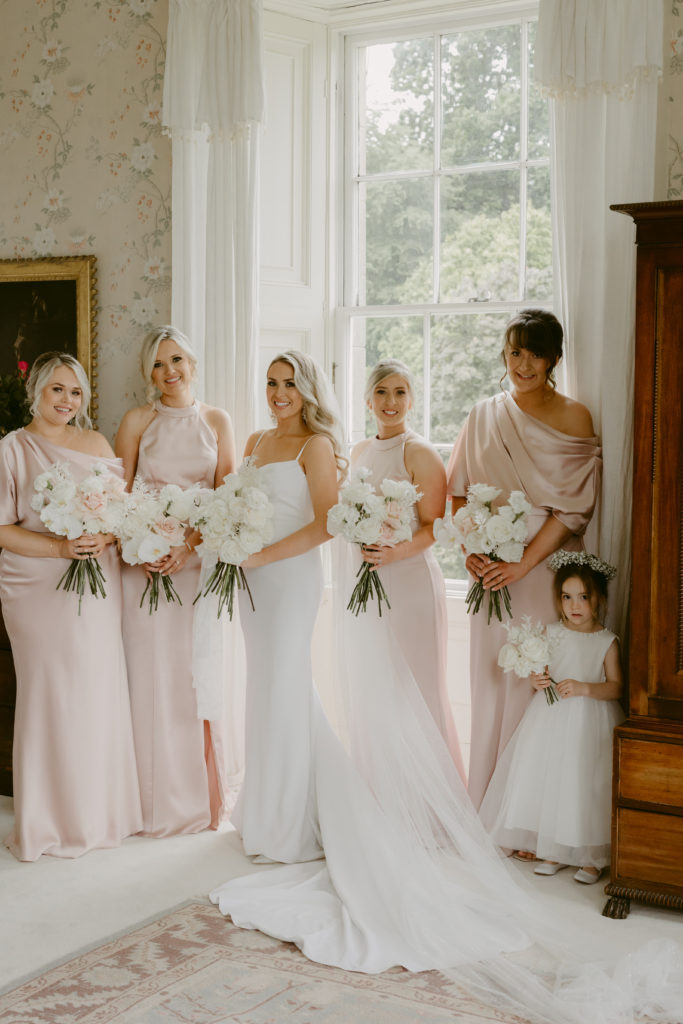 Best Decision
My best decision was to buy Matthew a surprise gift - his watch. It was a Rolex from Lunns Jewellers, Belfast 9 and I attached a tag that said "See you at the top of the Aisle". A timeless gift that will pass through our family. I also have to mention Betty Williamson, as her styling and planning ensured that we were able to bring together all the different elements of our day so seamlessly.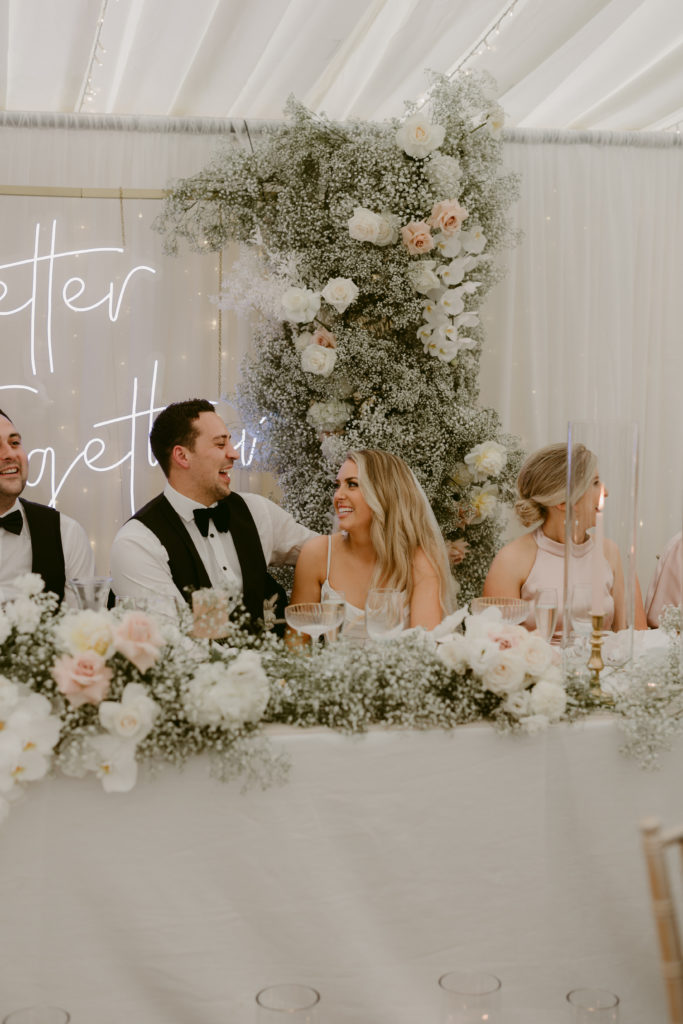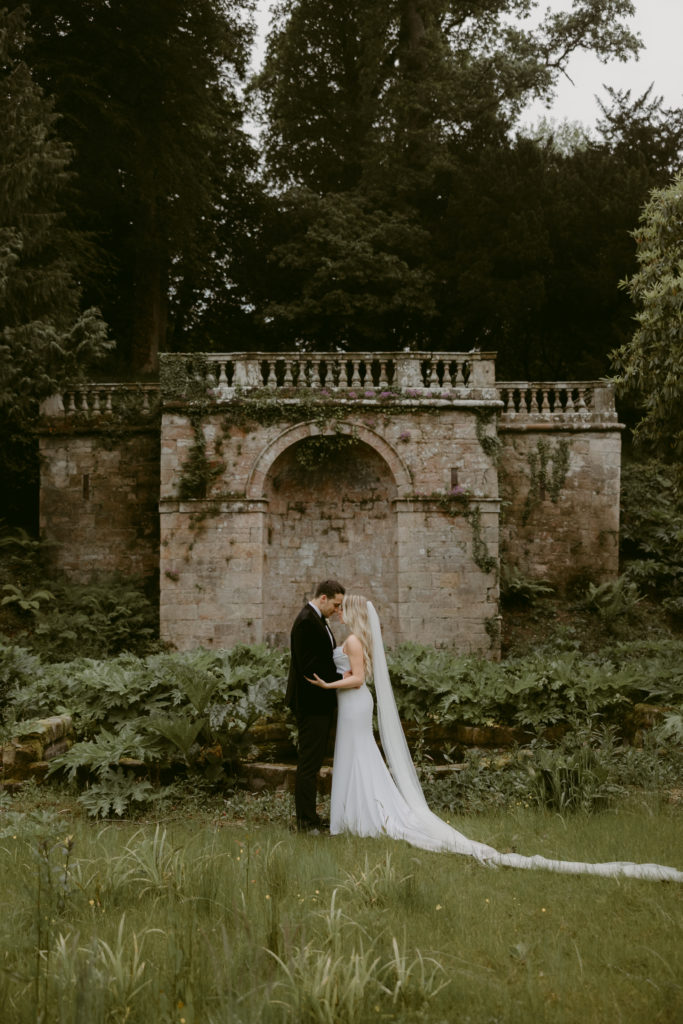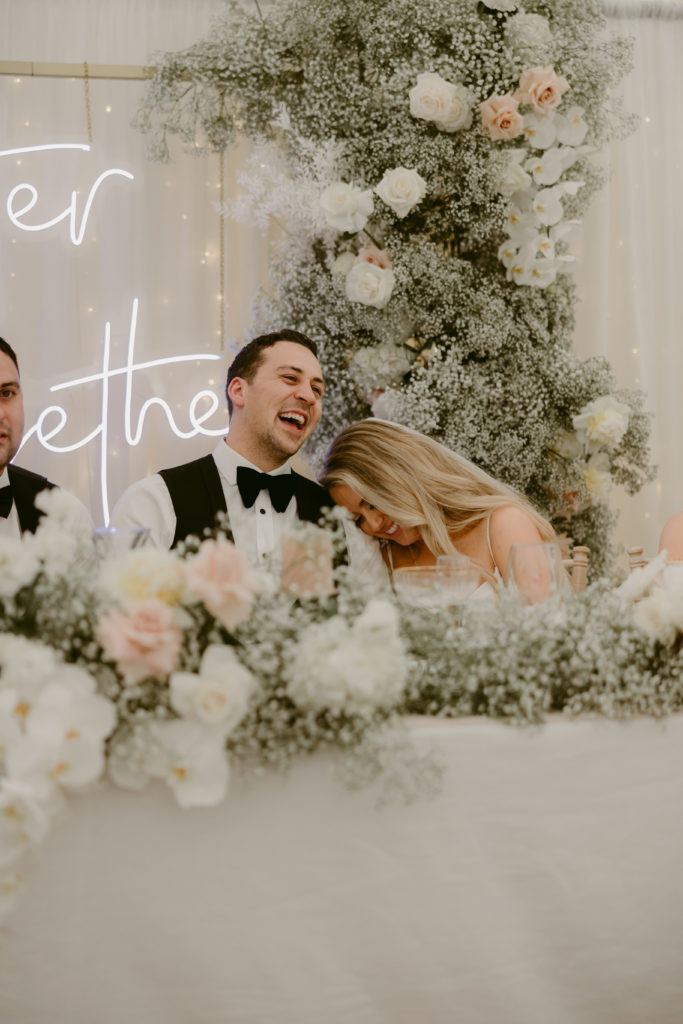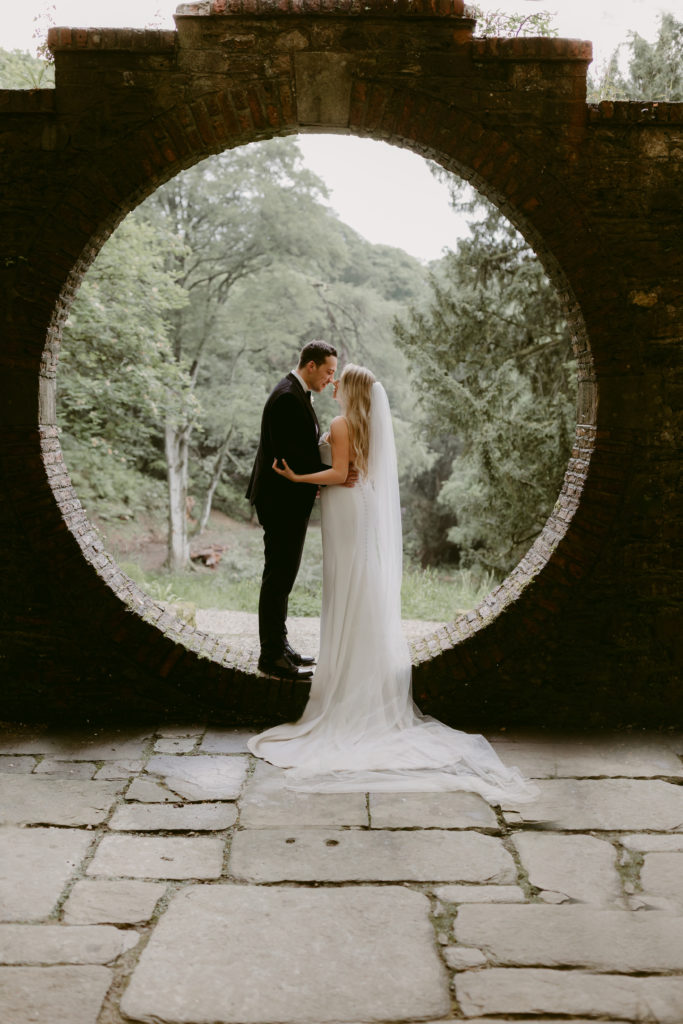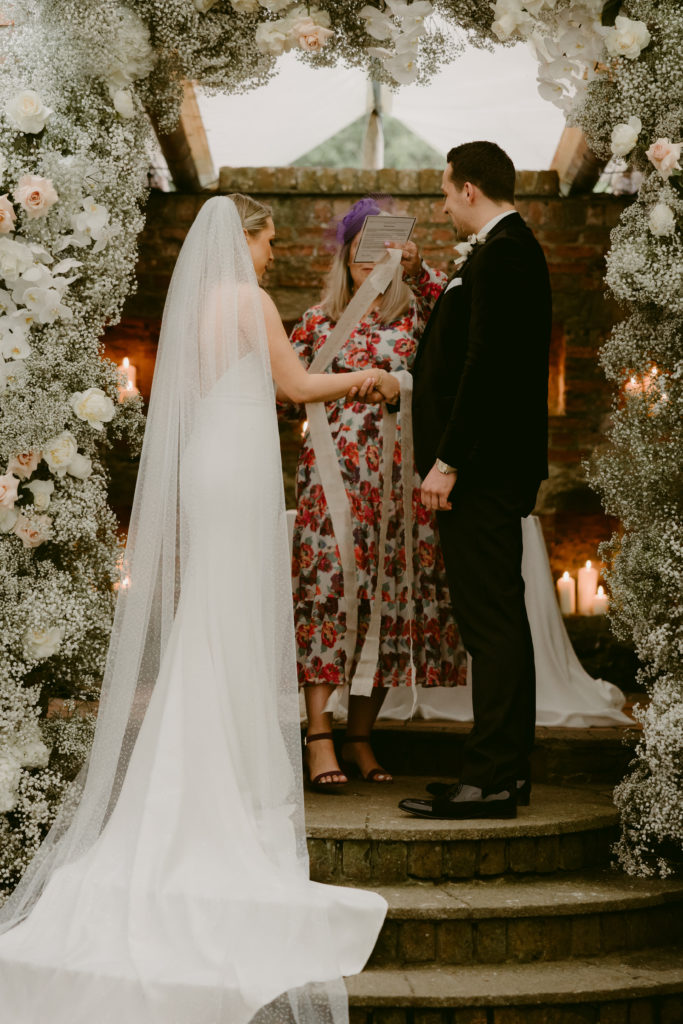 Worst Decision
We honestly wouldn't change anything, however, our one suggestion for couples to be would be prepared and make lists of everything you have to do, ticking off tasks well in advance. I know this is something I could have done better and it would have definitely made the week running up to the wedding less busy and more streamlined, but in saying that my personality means I'm always most productive and creative at the last minute so do what is best for you!