Senior Pharmaceutical Regulatory Affairs Officer Colleen Makiling married QC Analytical Services Executive Feargus O'Flaherty in a gorgeous early Summer wedding at Waterford Castle planned by Jill Hughes.
Photographer: MDA Productions 
The Meeting & Proposal
Feargus and I met in Penneys Mary Street in Dublin, 7 years ago. I was finishing my undergraduate degree while Feargus was finishing his Master's degree and we both worked in Penneys as part-time sales assistants on the weekends. We had been working together for at least 2 years before Feargus realised my existence. I had a secret crush on him during this time, but never had the courage to chat to him. Feargus only noticed me when he saw a photo of me while on my travels. It was a photo on a mutual friend's Facebook page, I was in a bikini, on a dodgy row boat in Lake Bled in Slovenia. After I returned from my travels, he started talking to me in work and asked me out for dinner shortly afterwards. The rest is history! On the 8th of August 2020, Feargus brought me to the Powerscourt Gardens for an afternoon stroll. Little did I know that he had an elaborate plan for a proposal, complete with an engagement ring which he designed himself, a secret photographer (hiding in the bush), an afternoon tea in the Powerscourt Hotel, after I said Yes! and then a romantic dinner at the Shelbourne Hotel to end that wonderful day of celebrations.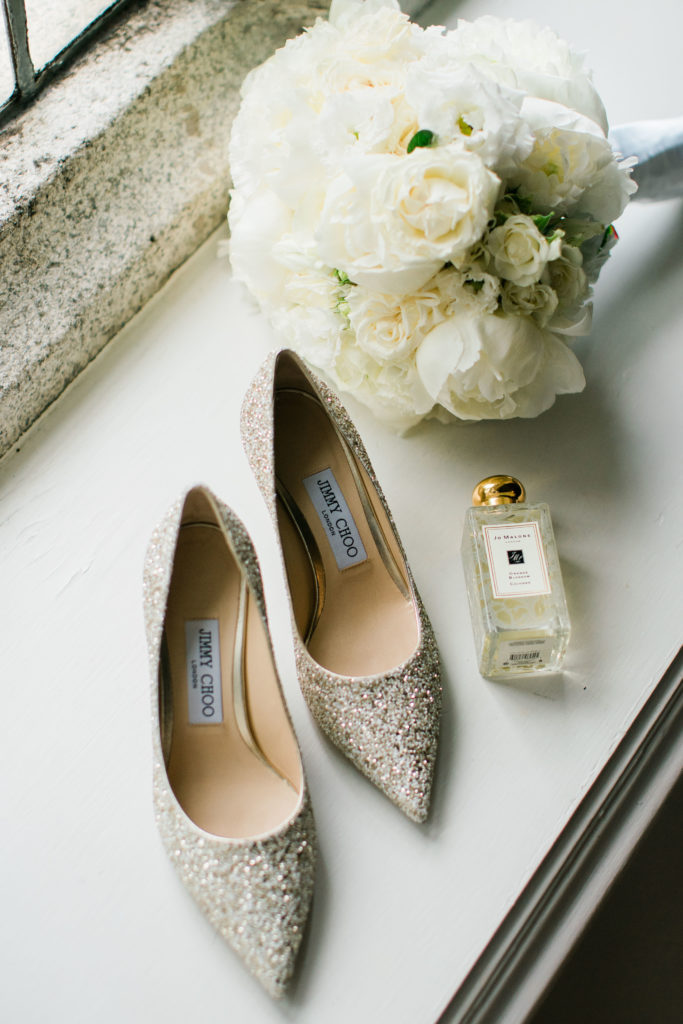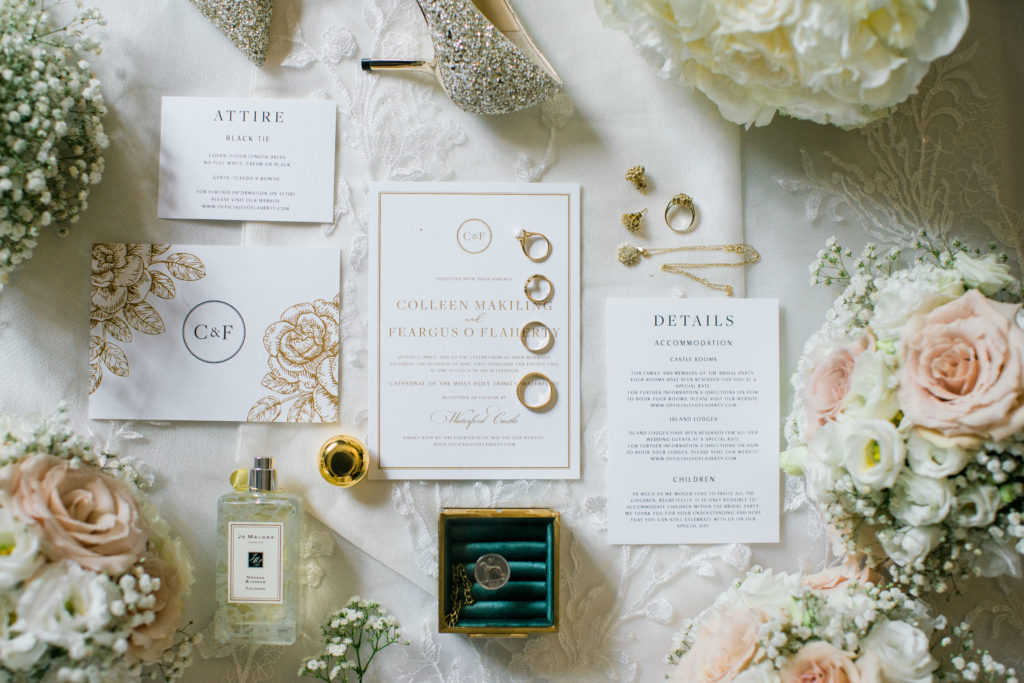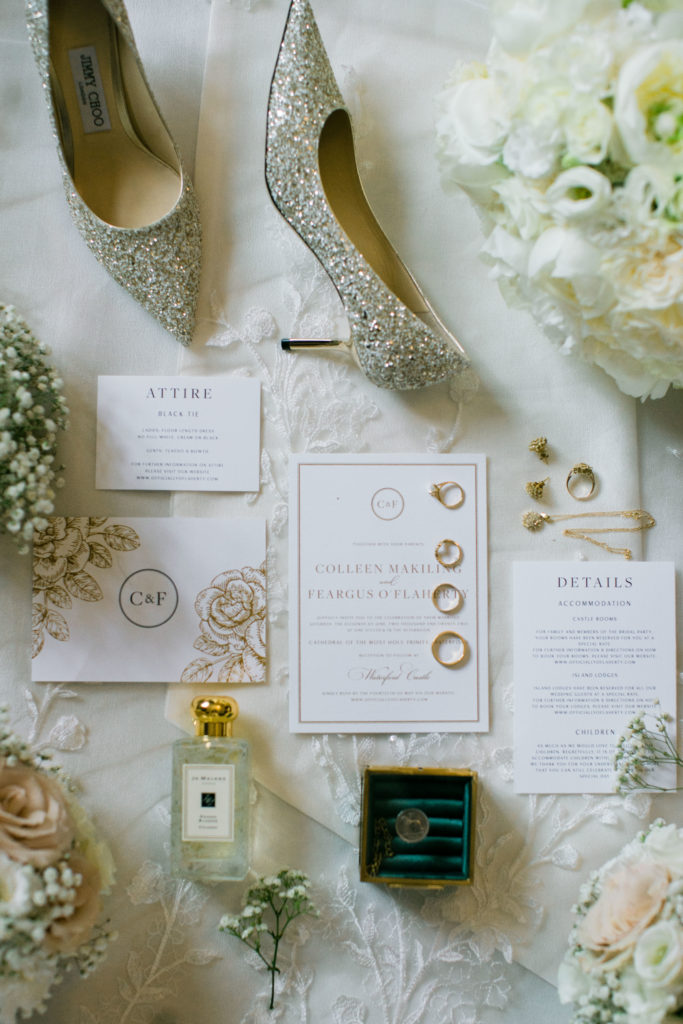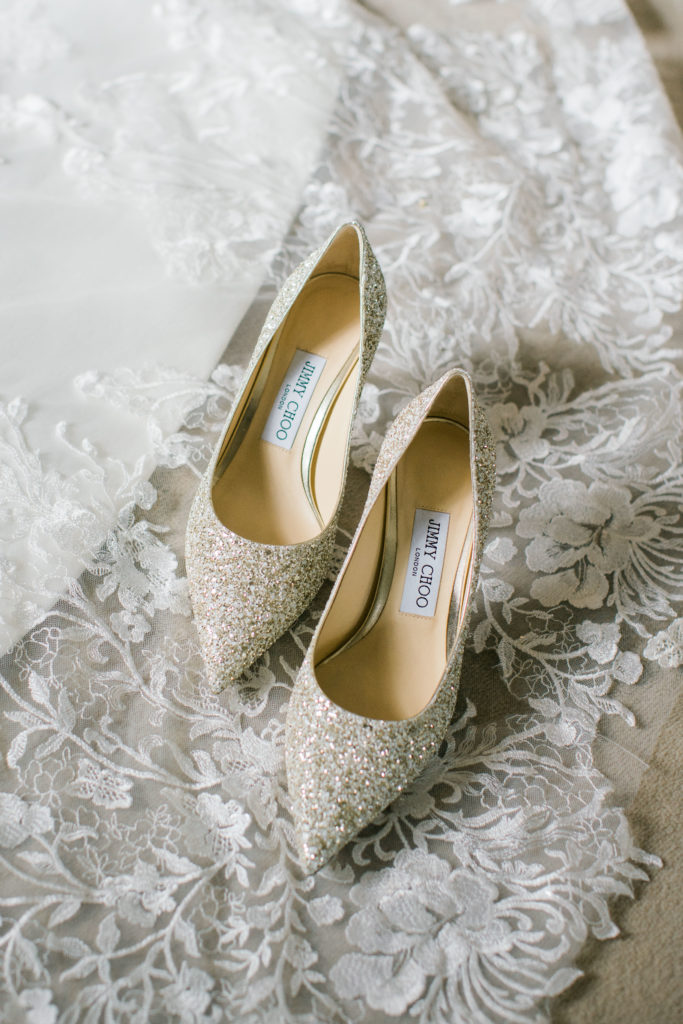 The Beauty Journey
I always knew that it was important for me to feel my best for my wedding, so I really invested in and carefully planned for my beauty journey very early on in the wedding planning. I did a lot of research and found the best of the best for my beauty needs. I went to Clear Skin, Sandyford Dublin for my skin consultation around 10 months before our wedding. I then had regular facials from 6 months before the wedding and had my last wedding facial 6 days before our day. For my hair, on top of organising hair trims every 3 months for a year before our wedding, I also scheduled regular Keratin treatments with Anderson Mastronelli, in Dublin 2. The keratin treatmet kept my hair silky straight and smooth for our day. I had a bad habit of nail biting when I got stressed, so to ensure that I didn't nibble on my nails during the stressful months of wedding planning, I organised strict regular Shellac nail appointments with Evolve Beauty Clinic in Leixlip for 6 months before and leading up to our wedding day. My nail technician, Laura, helped me play with colours and designs to pick as my bridal nails. Getting my nails done regularly was one of my favourite bridal beauty preps!
Feargus and I did the Jo Malone Bridal Experience in Dundrum shopping centre. I would recommend doing this with your partner if you can, as we found it to be a lovely experience to do together. I ended up picking Orange Blossom by Jo Malone as my wedding day perfume. The citrus tones of this scent remind Feargus and I of summertime. We also decided to use Orange Blossom as the Scent For The Day. To do this, we bought Orange Blossom candles and dotted them around the dining room in Waterford Castle. Feargus picked Fico di AMALFI by Acqua Di Parma which also had refreshing and lively summer citrus tones, for his scent for the day.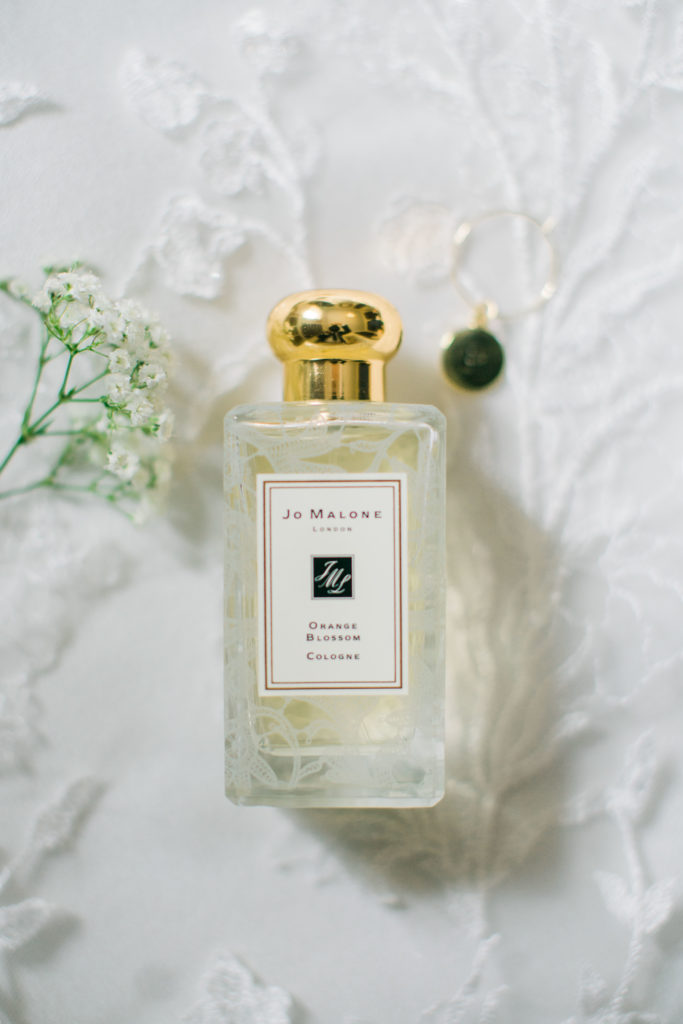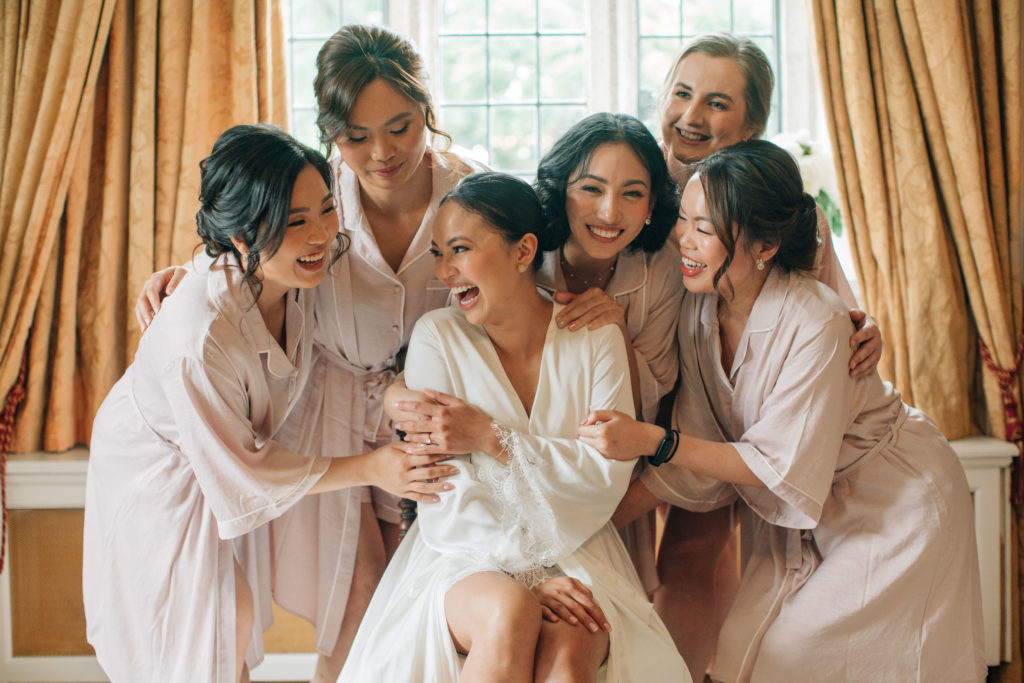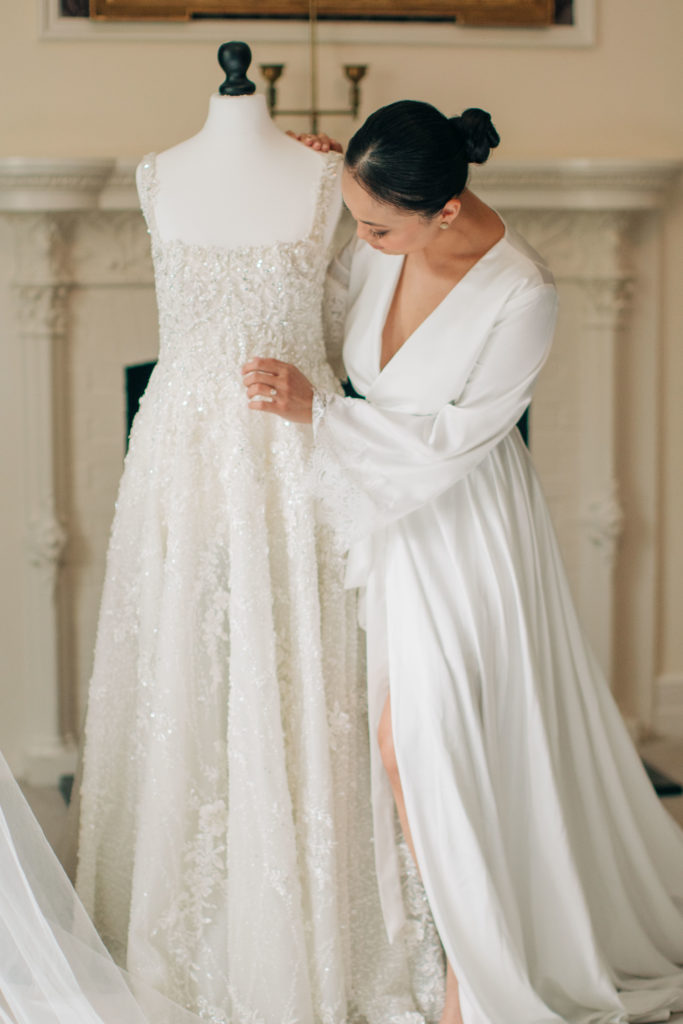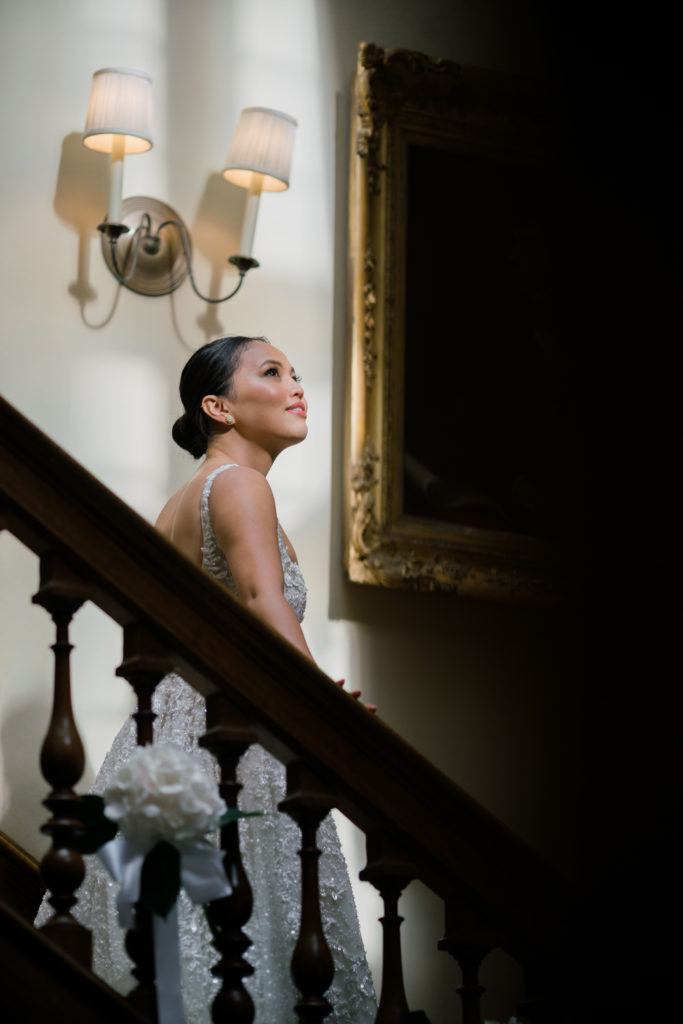 The Dress
Deciding on a wedding dress was hard for me. I couldn't really find what I was looking for and I ended up spending a small fortune on  bridal shop fees. Despite going to 9 different bridal shops around the country and having tried on around 70 wedding dresses, I still couldn't find "The One". I knew then that if I couldn't find "The One" in the shops, that I had to create "The One" for me. I ended up getting the help of an Irish-Filipino designer based in my homeland, The Philippines. I told her the exact wedding dress designs I wanted and she brought them to life. I ended up getting 2 wedding dresses made. My first dress, the "ceremony dress", was made of silk gazar, with a dramatic bow in the back and a 9 foot long train. My second dress, the "party dress", was Bridgerton inspired, with a square neckline and Swarovski crystals all around for the sparkles!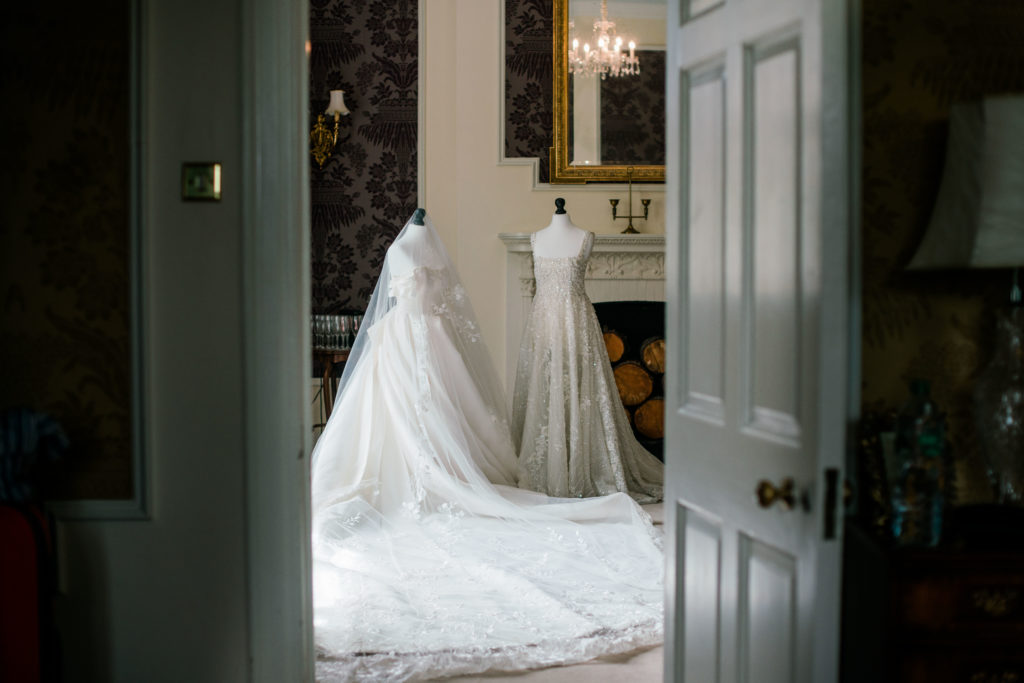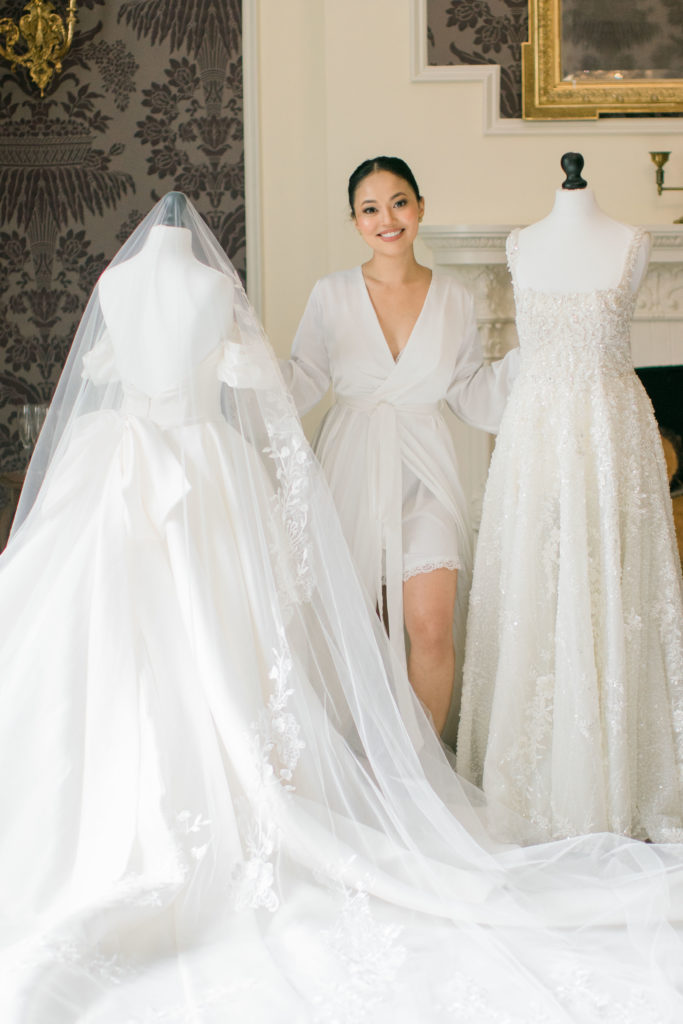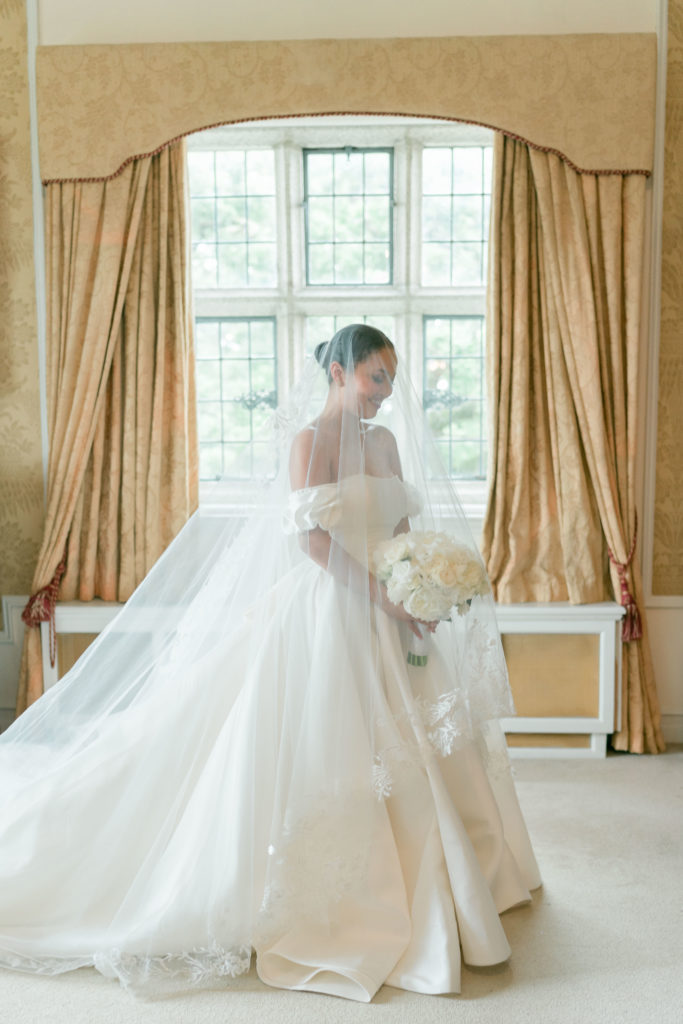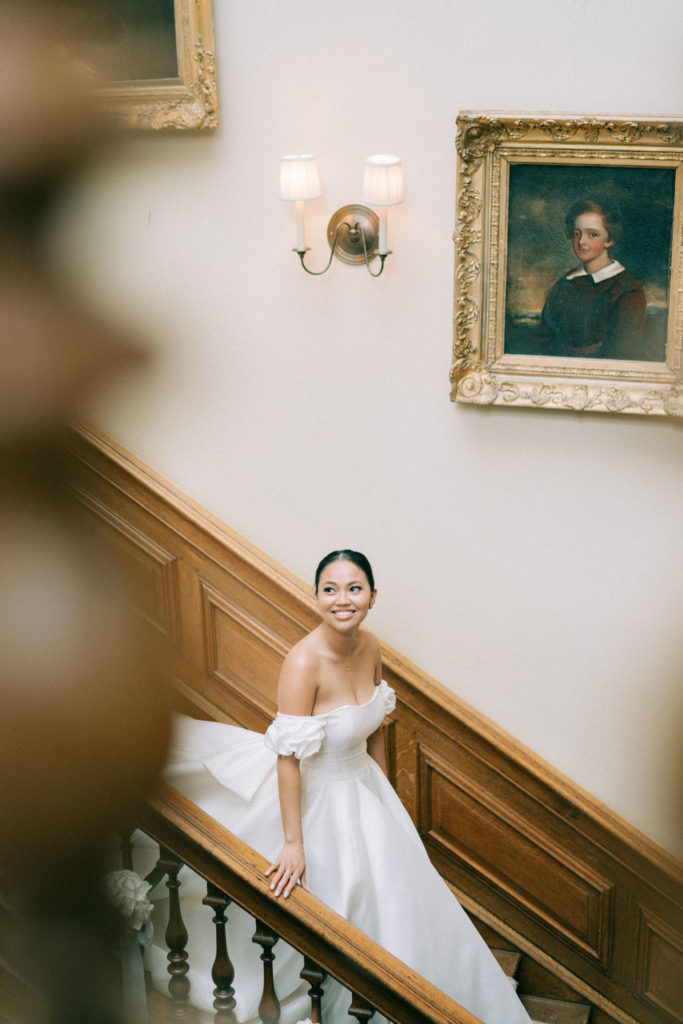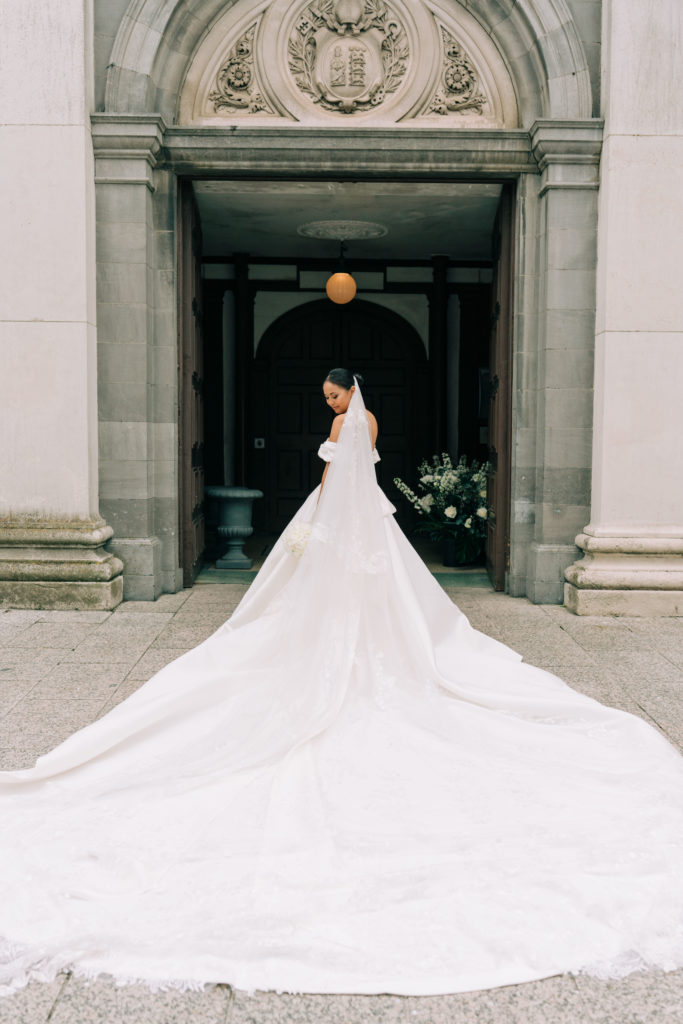 The Groom
Feargus originally did not intend to get his tuxedo from Louis Copeland & Sons, however, after a little persuasion, he agreed to pop into this shop for a "little look".  Even without an appointment, he was so looked after by Louis Copeland himself and John O'Donoghue, that we came out of the shop an hour later with an agreed bespoke tuxedo for Feargus! Louis Copeland & Sons created a beautiful tuxedo for Feargus complete with our initials and wedding date embroidered on the inside of his tuxedo jacket.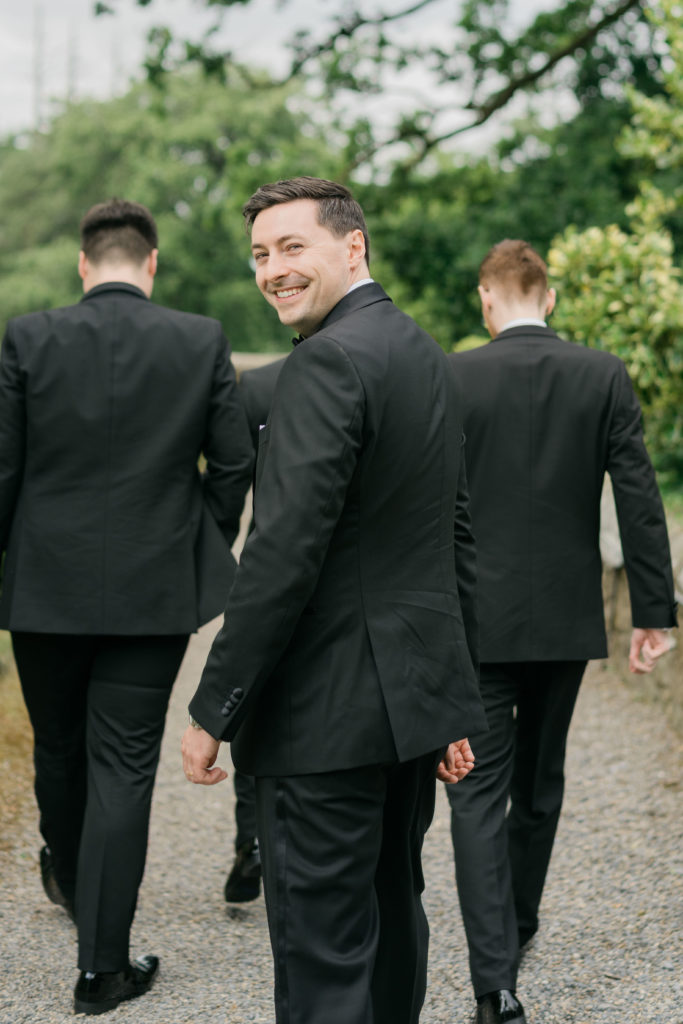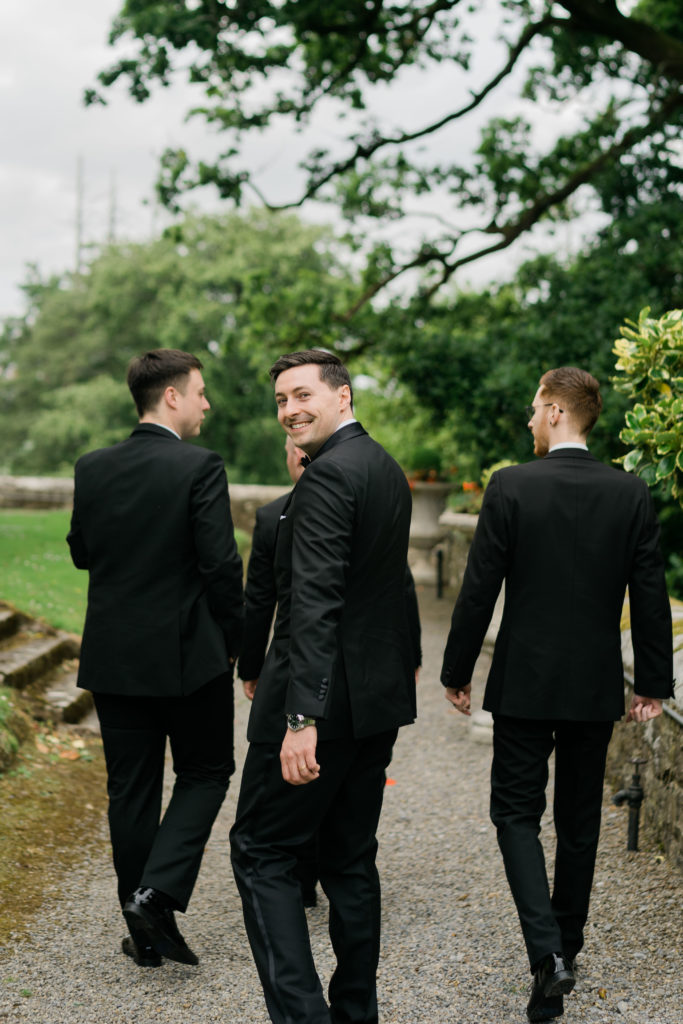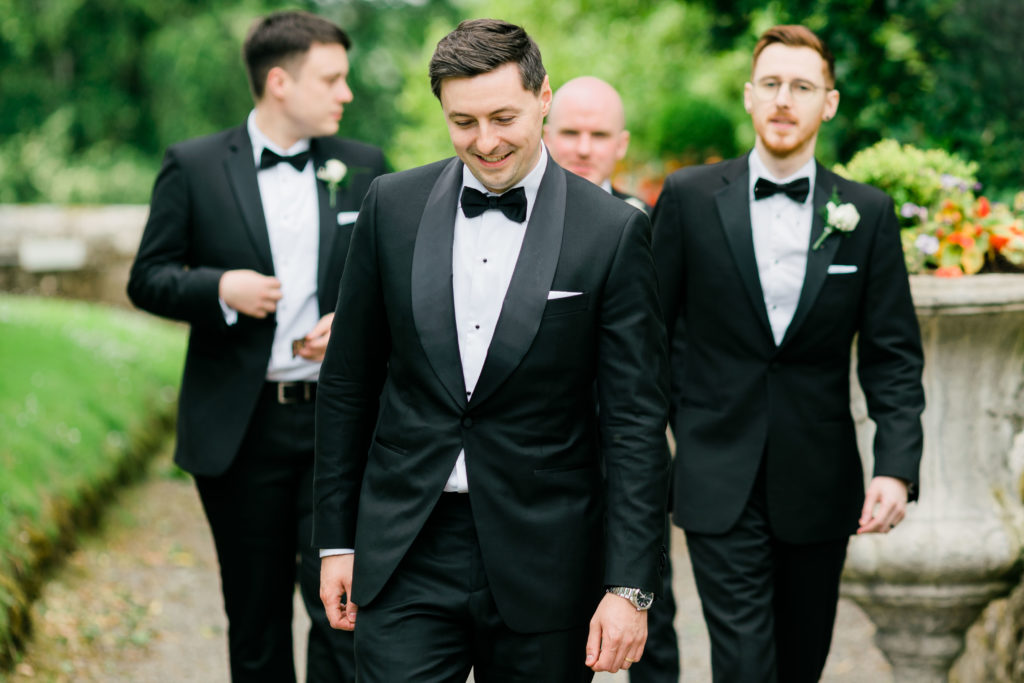 The Bridesmaids
My bridal party was made up of my best friends. My Maid of Honour, Ivanna and I, came to Ireland together over 16 years ago. We had stayed close throughout those years and saw each other through many stages in our lives. She was there with me when I picked my 18th birthday dress and she continued to be with me when I tried on around 70 dresses for my wedding day! The rest of my bridesmaids were made up of my best friends whom I met in in school and in college in DCU. Hayley, Careen, Ling and Megan have been my rock for over a decade and I always knew that they would be standing with me when I married the love of my life. The girls did a fantastic job at organising my amazing Hen in Malta, complete with a private villa and a yacht for the day! It was our first trip abroad since the lockdowns and it was one of the most wonderful weeks of my life. The girls also threw me a Bridal shower in Dublin doing Paint and Prosecco, which was a lot of fun.  The Maid Of Honour dress and Bridesmaid dresses were by the British brand, Beauut. I panic bought these dresses only around 12 weeks before the day as the bespoke bridesmaid dresses I got made arrived in a candy floss pink colour instead of dusty pink. Mauve was not originally what I had in mind, however, the dresses worked very well with my "party dress" as the sequins created a lot sparkles which complimented and matched my second dress.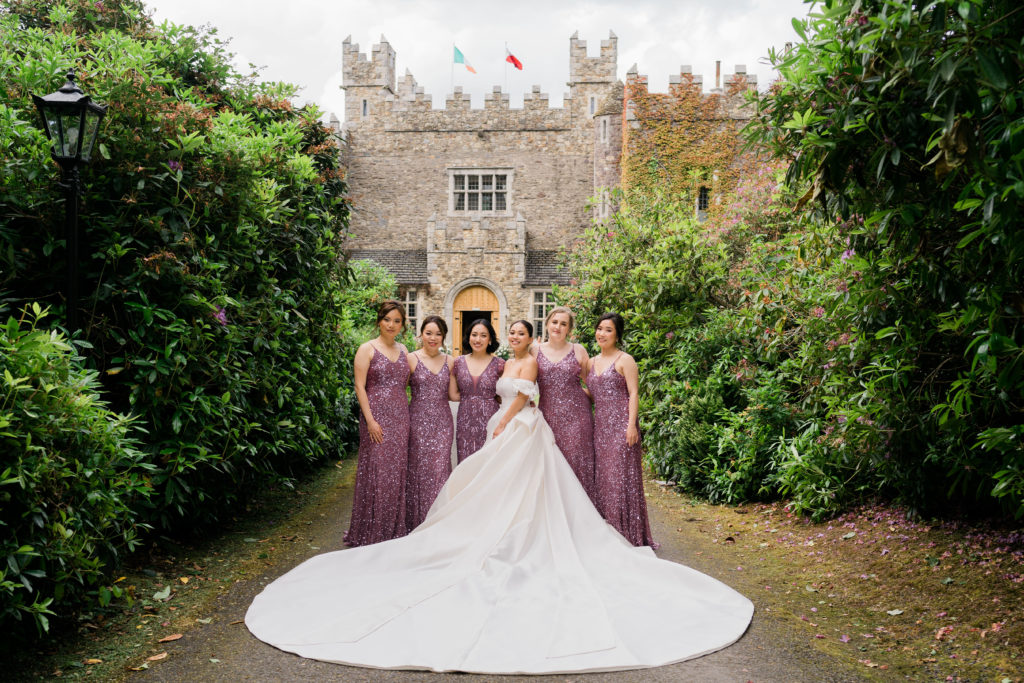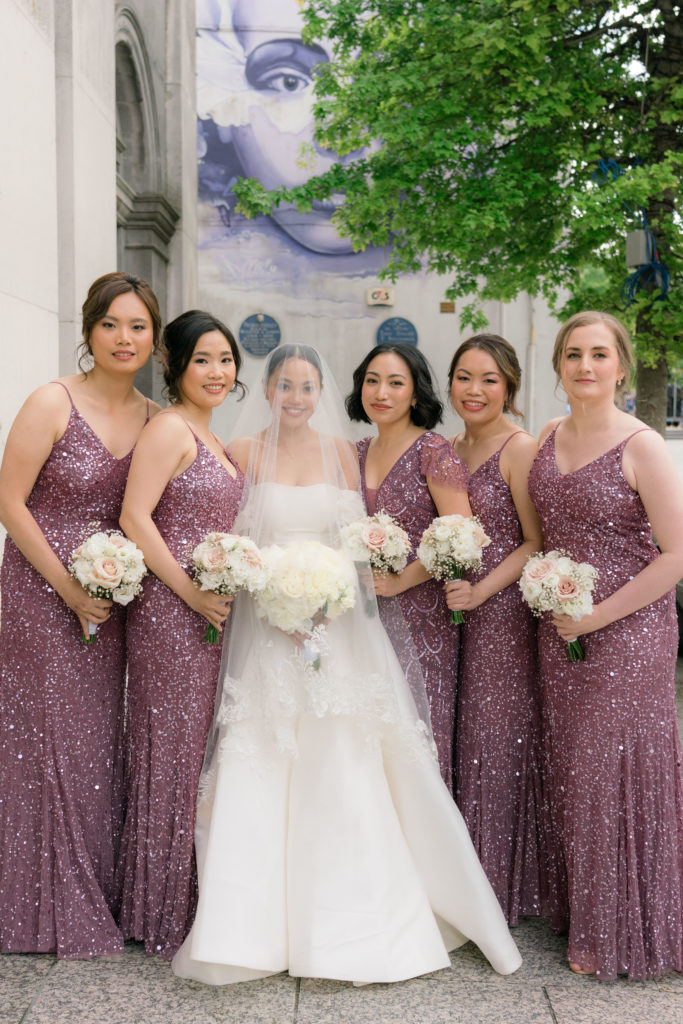 The Venue
Feargus and I knew that we wanted a castle for our wedding venue. However, after visiting 11 venues and with the threat of renewed corona-virus restrictions looming in on us, we were losing hope that we would find a wedding venue that we could physically visit. We decided to visit one last castle venue and it was Waterford Castle. Once we saw the beauty of Waterford Castle, instantly fell in love. We love that Waterford castle is located on a private island accessible only by a private car ferry. The magic of the 16th century castle on an island took us completely by surprise and we knew when spoke with their amazing wedding co-ordinator, Gillian O' Dea, that we had found the wedding venue of our dreams.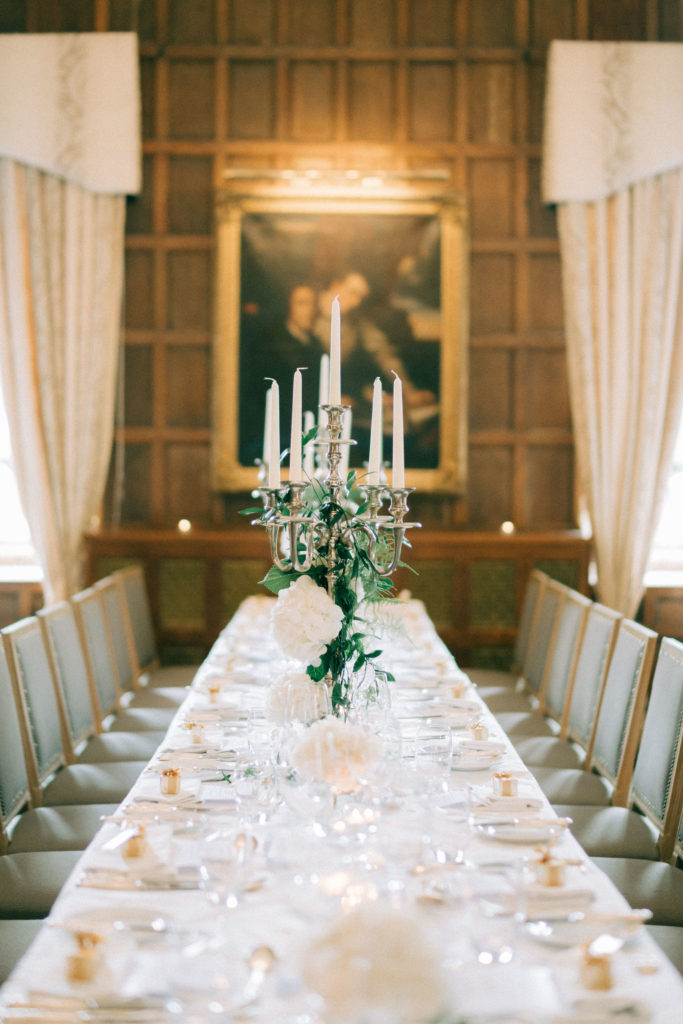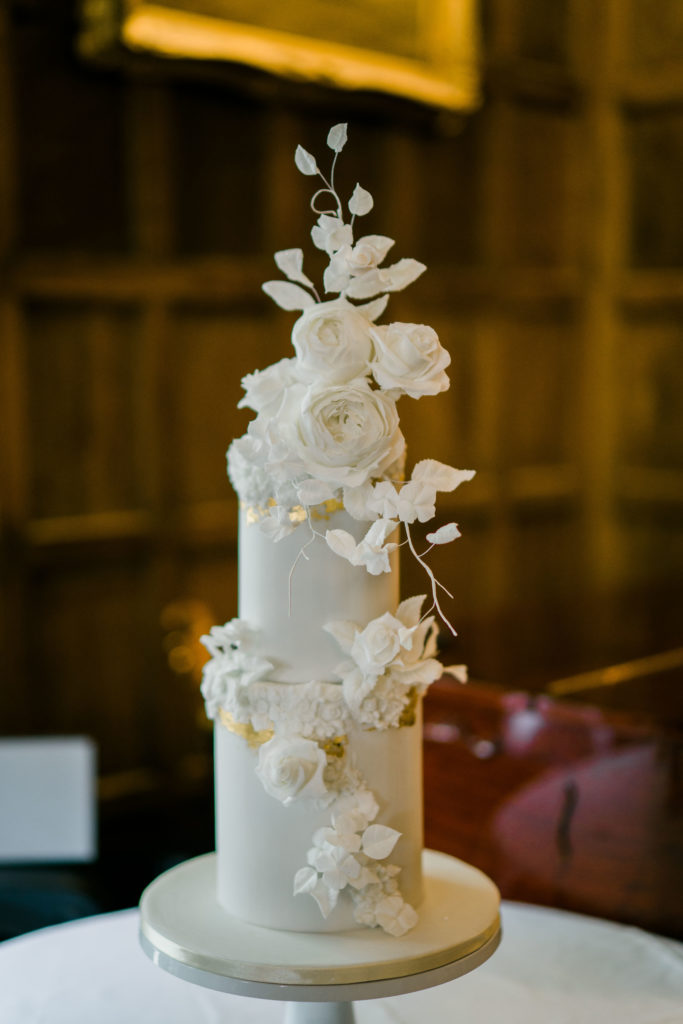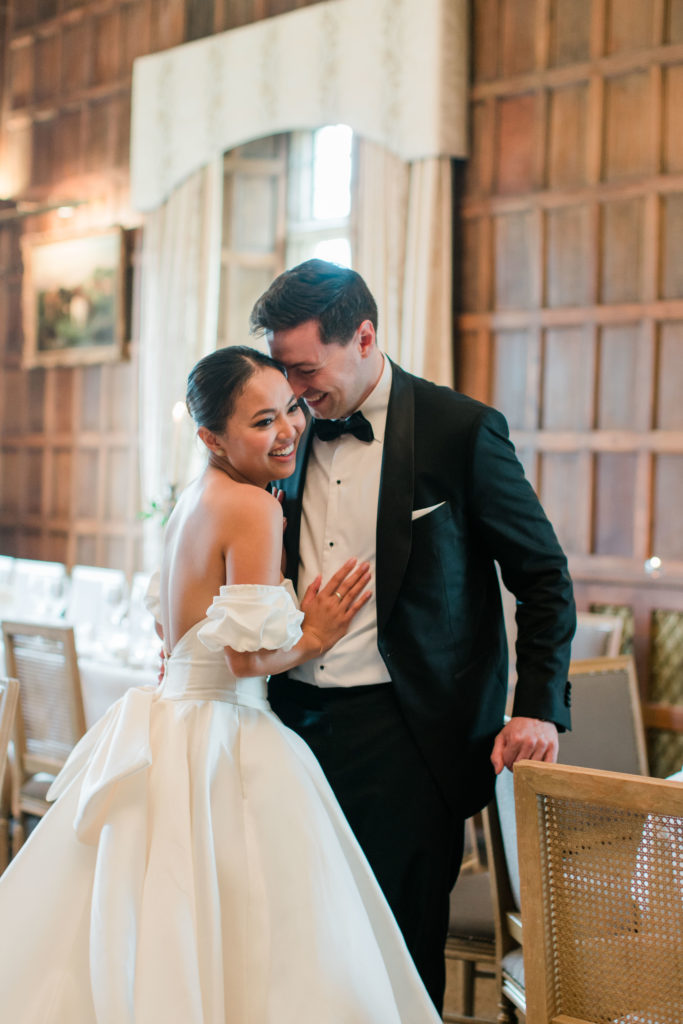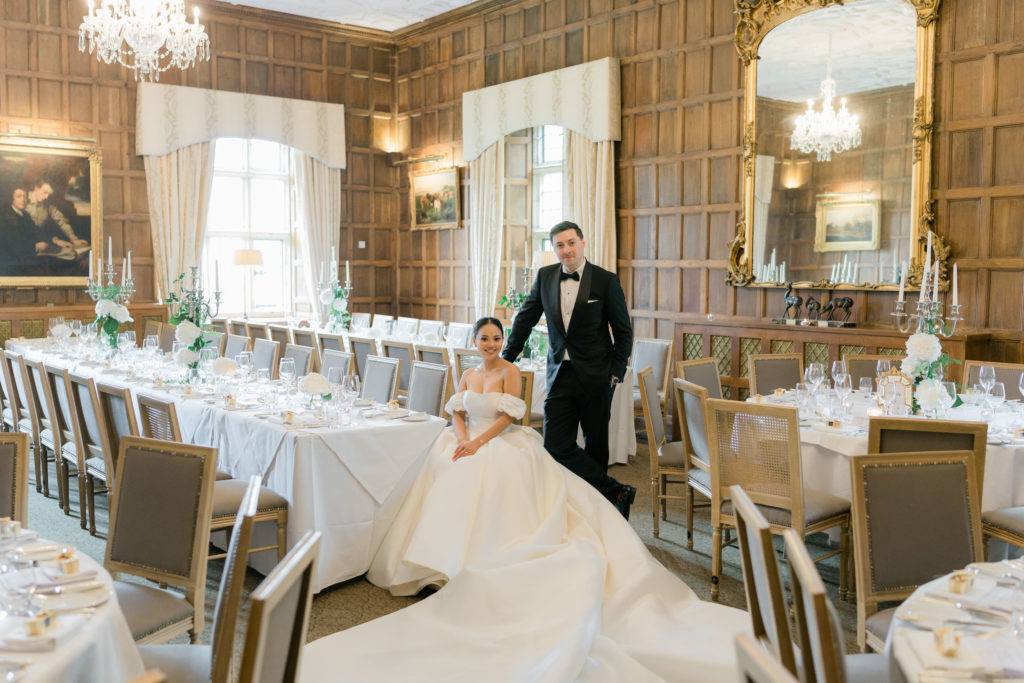 The Entertainment
By the time we got around to needing to pick a band, corona virus restrictions were back in place. We couldn't see bands live and so we decided to pick our band based on recommendations given by friends. A fellow bride to be recommended the band 'Who's Eddie' to me, and she insisted that we wouldn't regret it. Myself and Feargus looked them up online and were blown away by their amazing vocals and their energy during their performances. We booked them immediately. 'Who's Eddie' are amazing performers and they were the talk of the wedding. One of my close friends loved them so much that she got their contact details on the night of our wedding and has since booked them for her own wedding next year!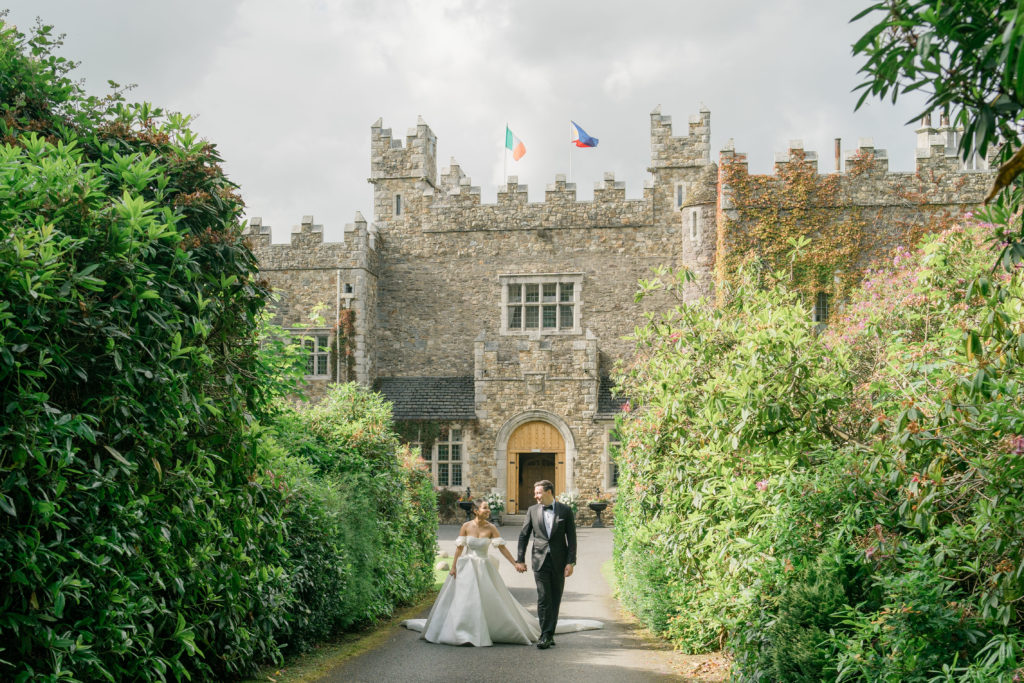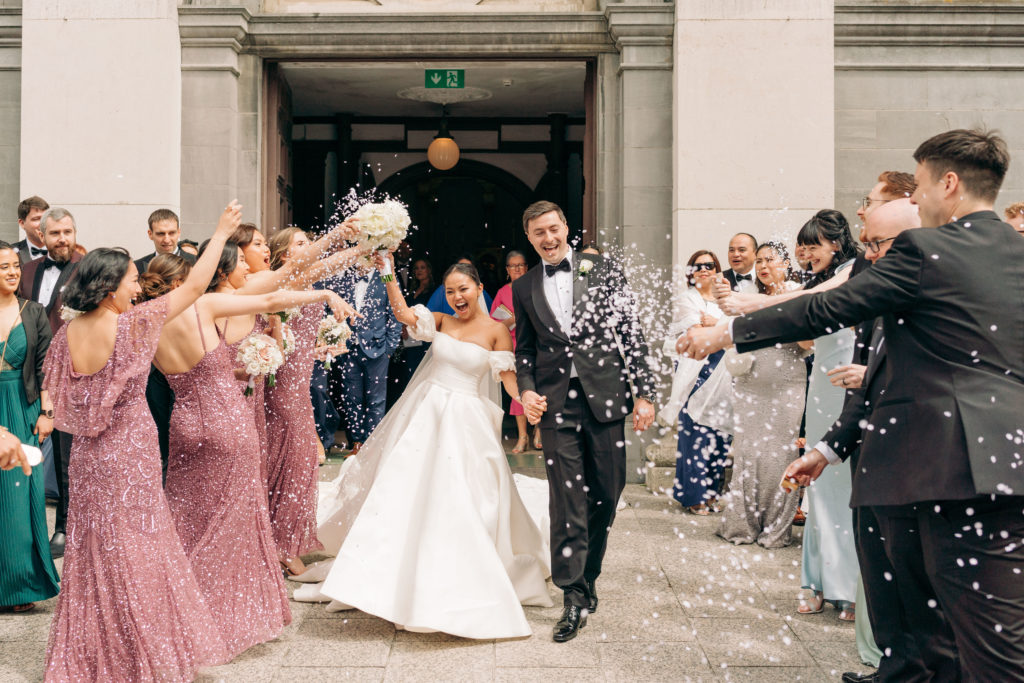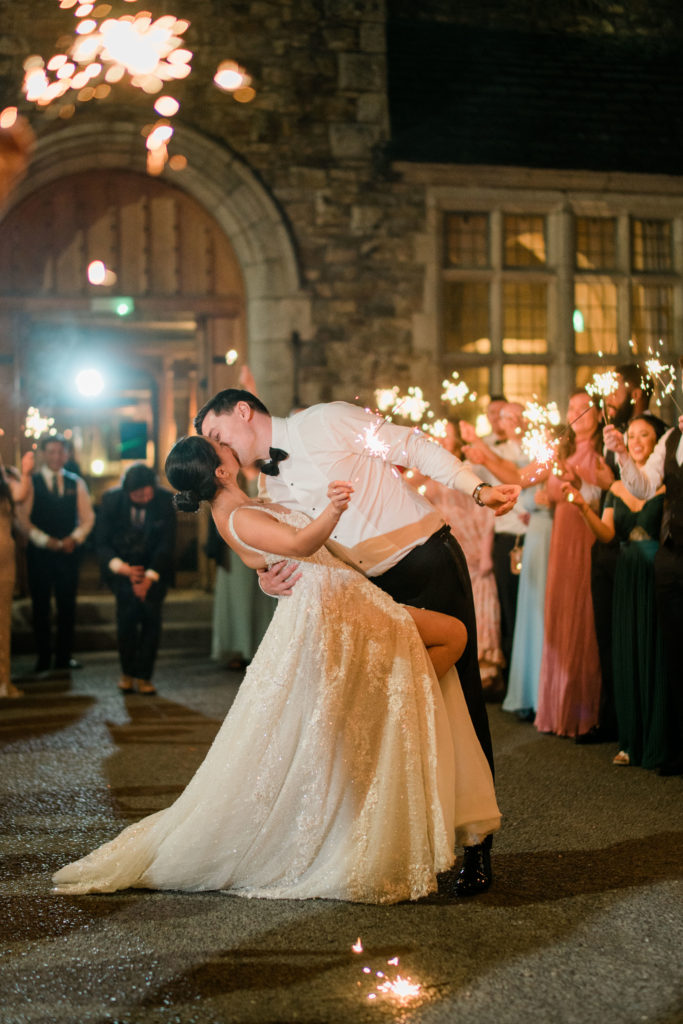 Best Decision
Despite being having almost a year and half to plan for the wedding and despite being quite organised myself, hiring Jill Hughes from Planned By A Pro as our On The Day Wedding coordinator was one of the best decisions we made. Jill took over around a month before our wedding and immediately put us at ease. Jill is excellent at what she does. Having Jill handle our day made us forget about any worries we had and allowed Feargus and I to be fully present to enjoy our day. If possible, I would highly recommend future couples to hire a reliable On The Day coordinator. Choosing Mark from MDA productions as our photographer and videographer is also one of our best decisions. I cannot praise Mark and his team enough, the photographs they took of our day are beyond beautiful and really captured the essence of our day. Listening to what your gut tells you really brings you to the best suppliers. All our suppliers were amazing and we are so grateful for all of them.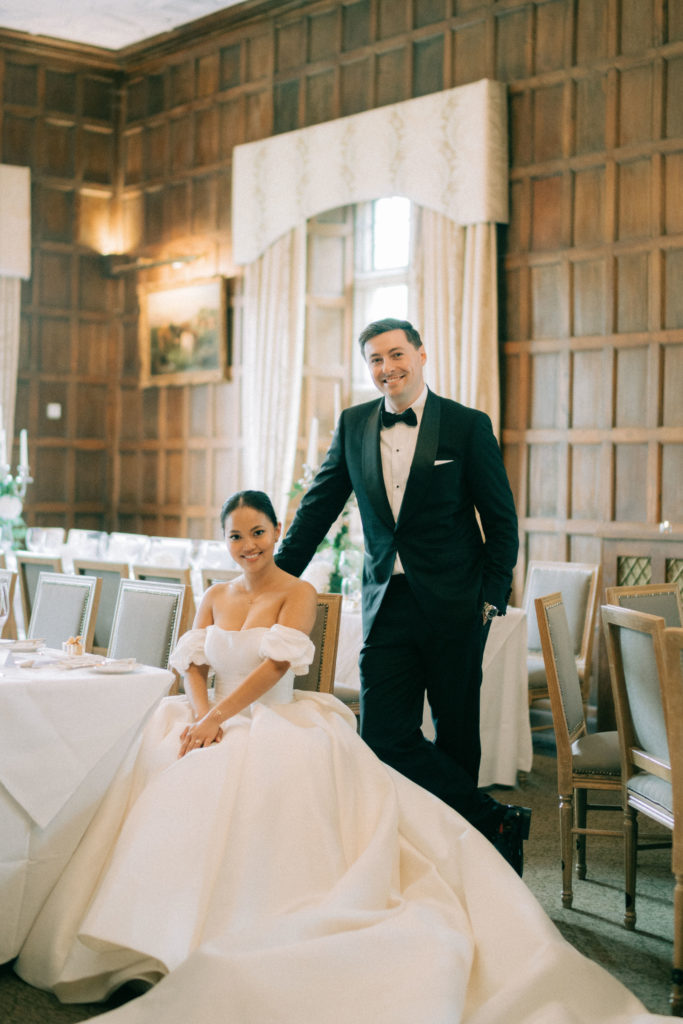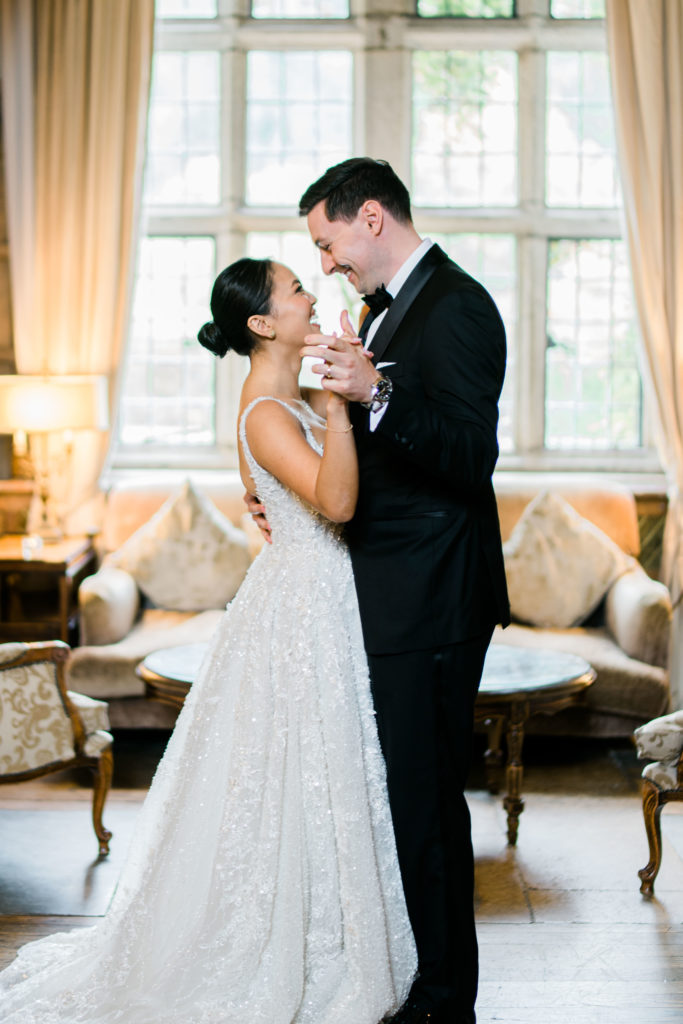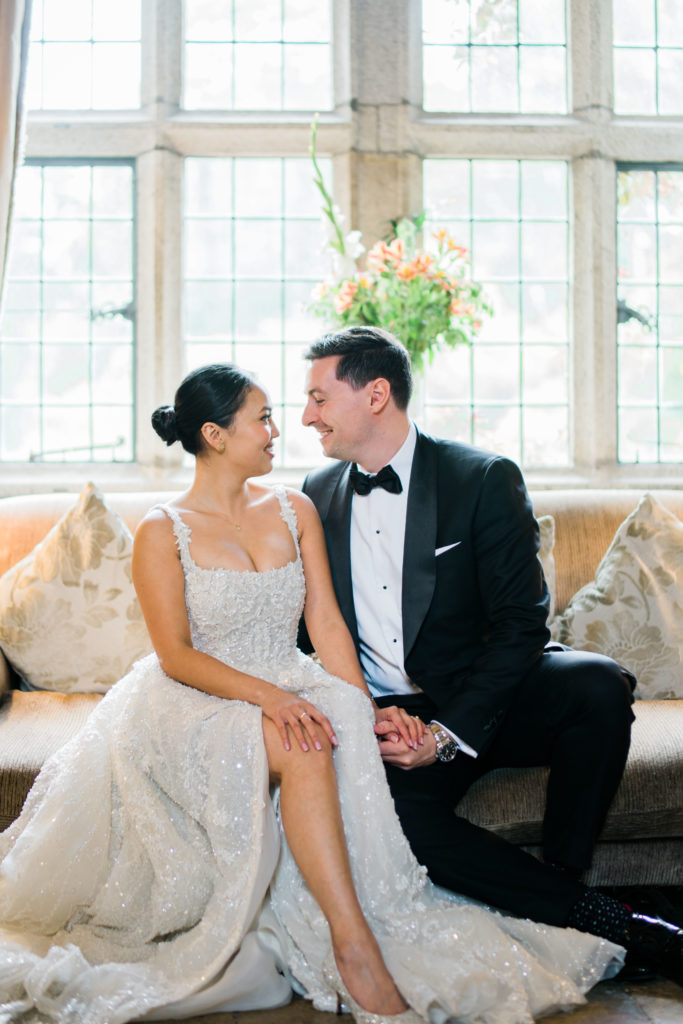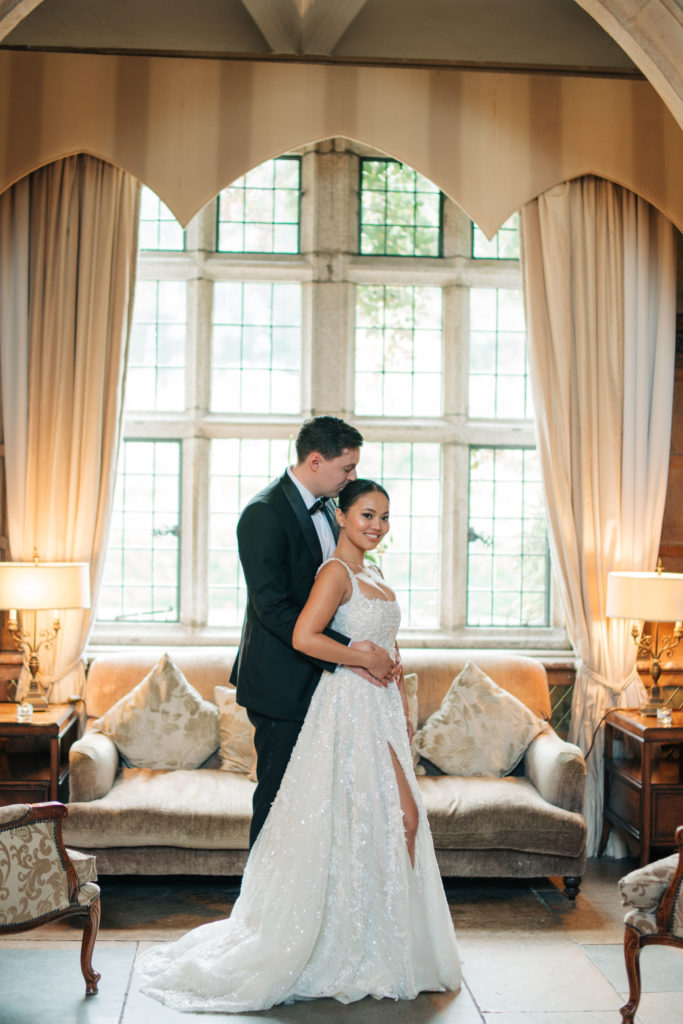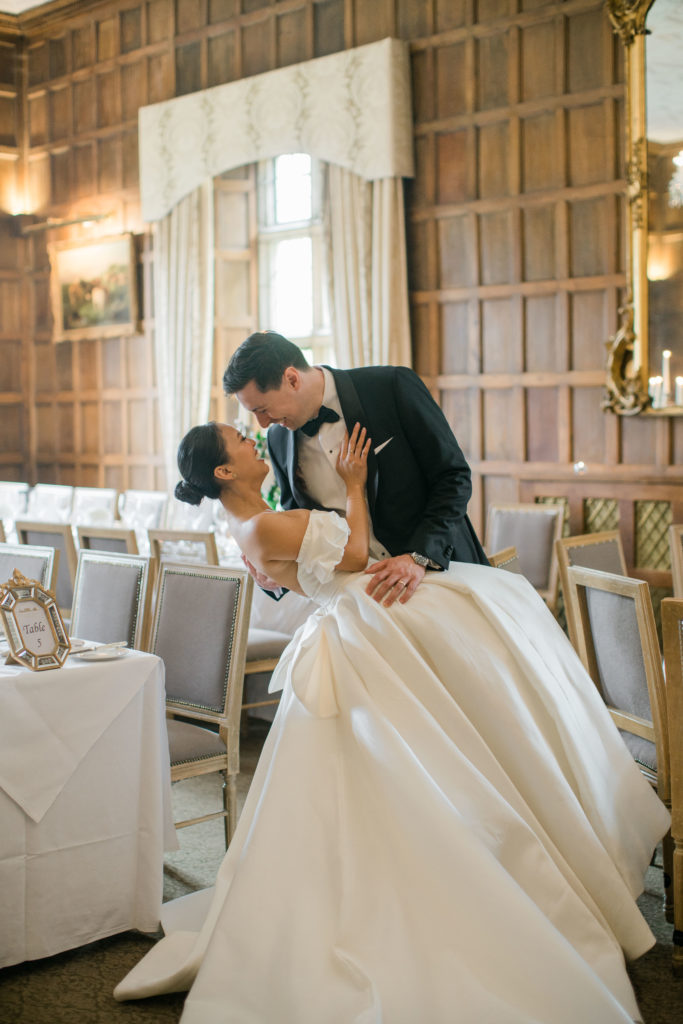 Worst Decision
I wouldn't particularly recommend spending a small fortune going to 9 bridal shops and trying on around 70 wedding dresses. It was definitely exhausting and very overwhelming. However, in saying that, trying on all those beautiful dresses allowed me to know exactly what I wanted in my own wedding dresses and definitely helped me design the wedding dresses of my dreams.