Physiotherapist and founder of The Pilates Programme, Aoife Hannon married the Owner of Leap Gym & Fitness Studio and Performance Consultant with Teneo, Brendan Maher, at the stunning Dromquinna Manor in early May 2022.
Photography: Gareth Lima Conlon
The Meeting
Not the most romantic first encounter, but Brendan and I first met in a nightclub in Limerick. We both knew of each other through friends and family, so when we bumped into each other, we immediately had lots to chat about. We were both living in Limerick at the time. Our first date was to a Walking on Cars gig in Dolans.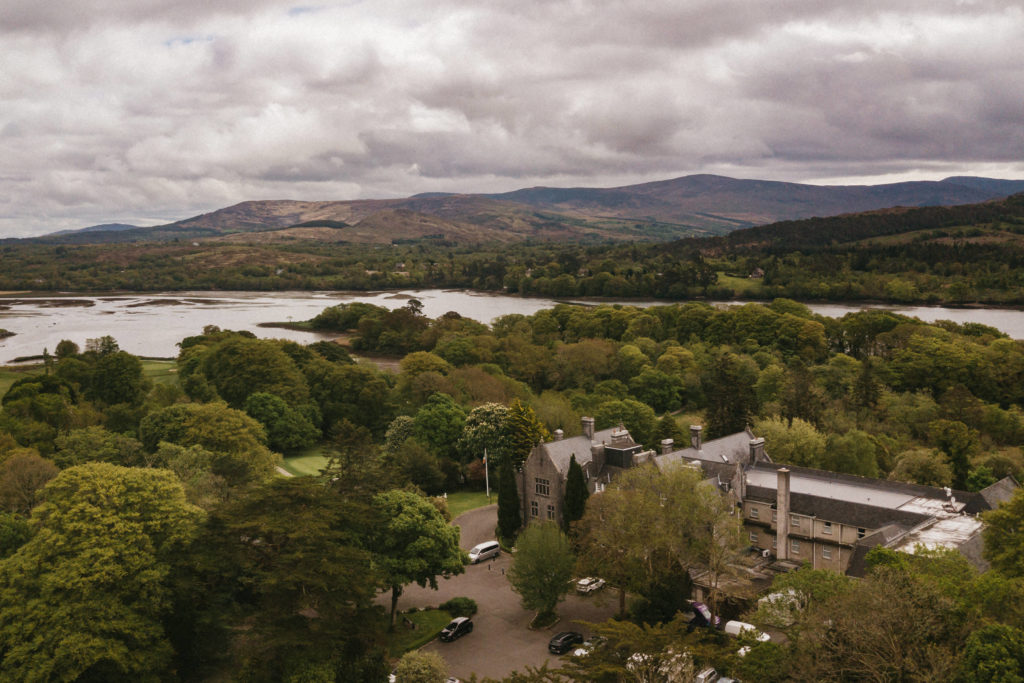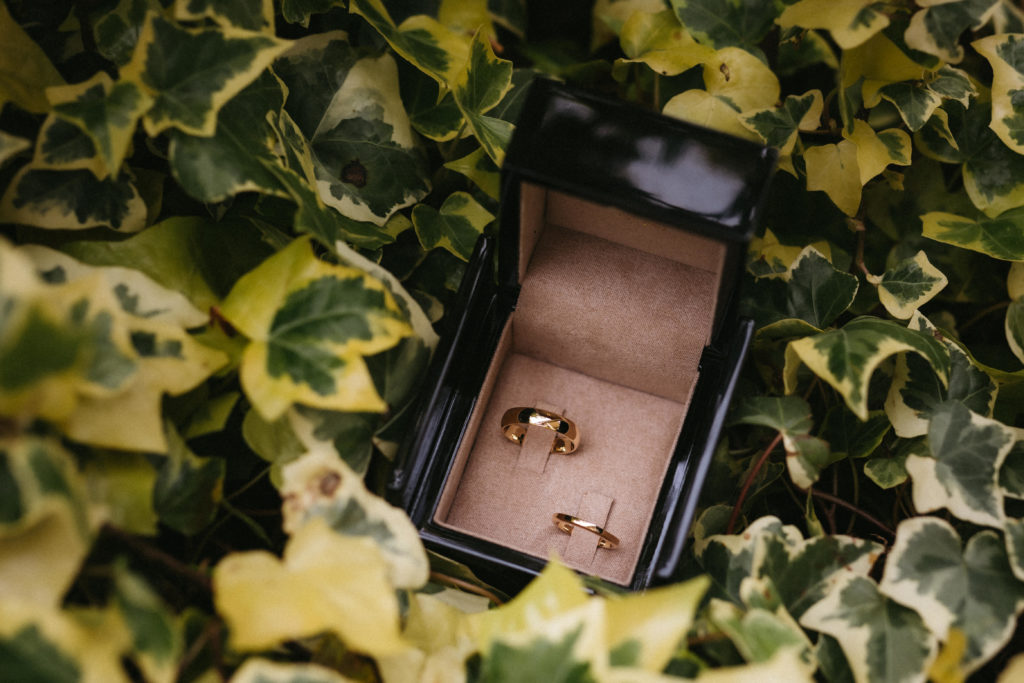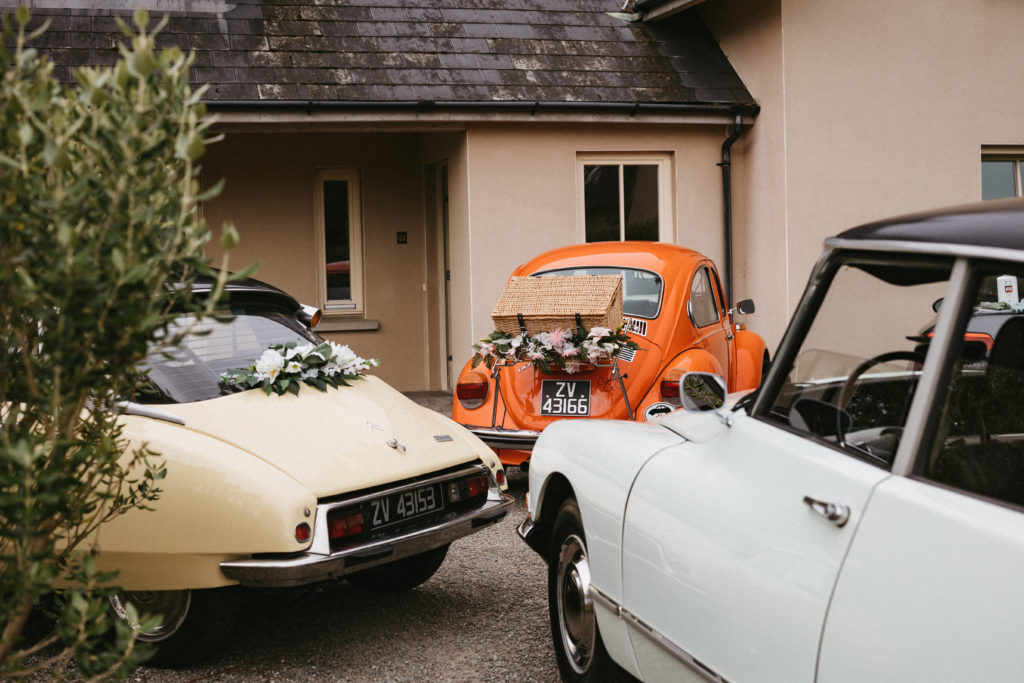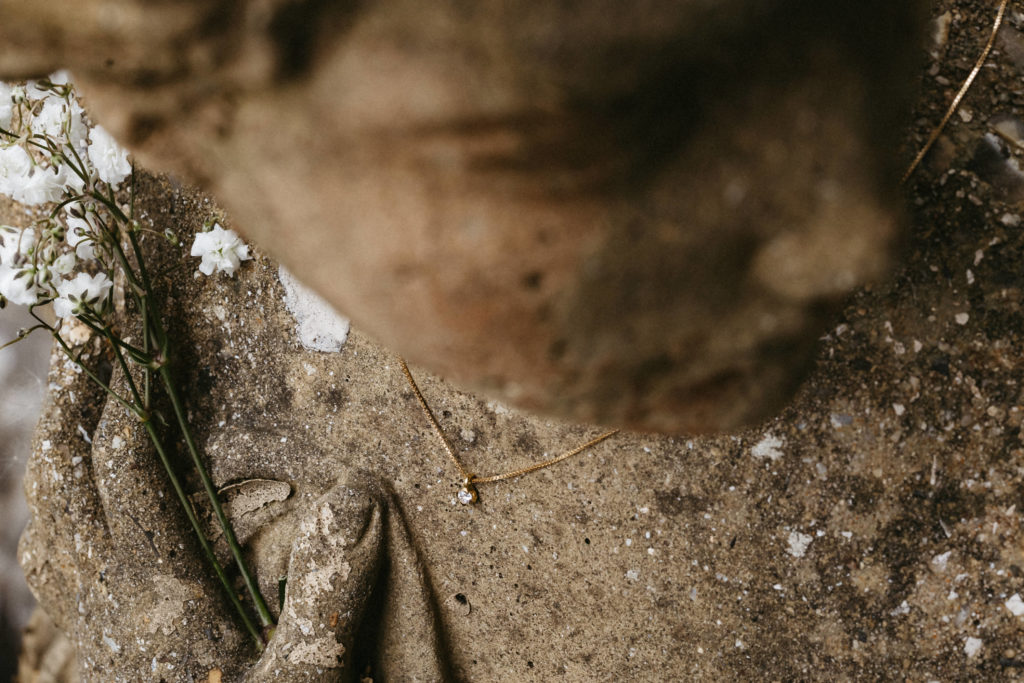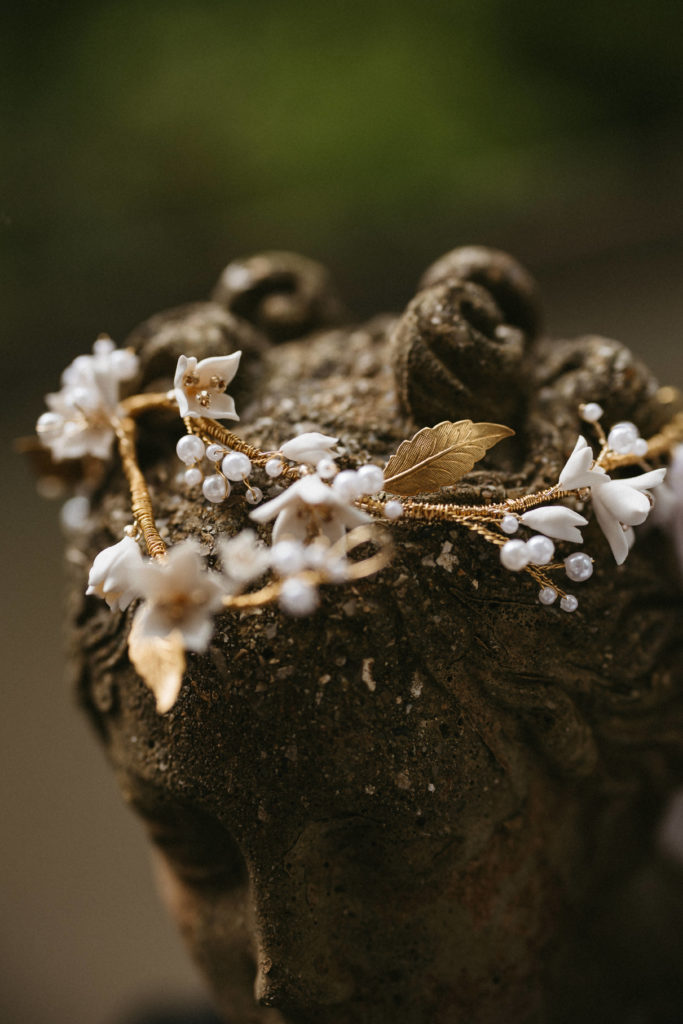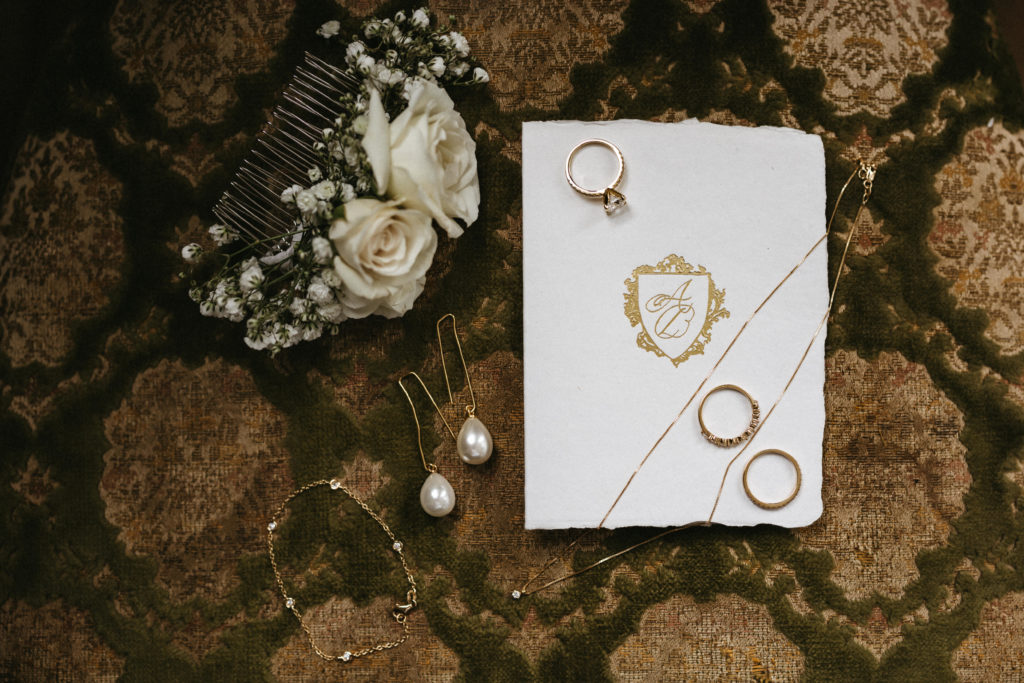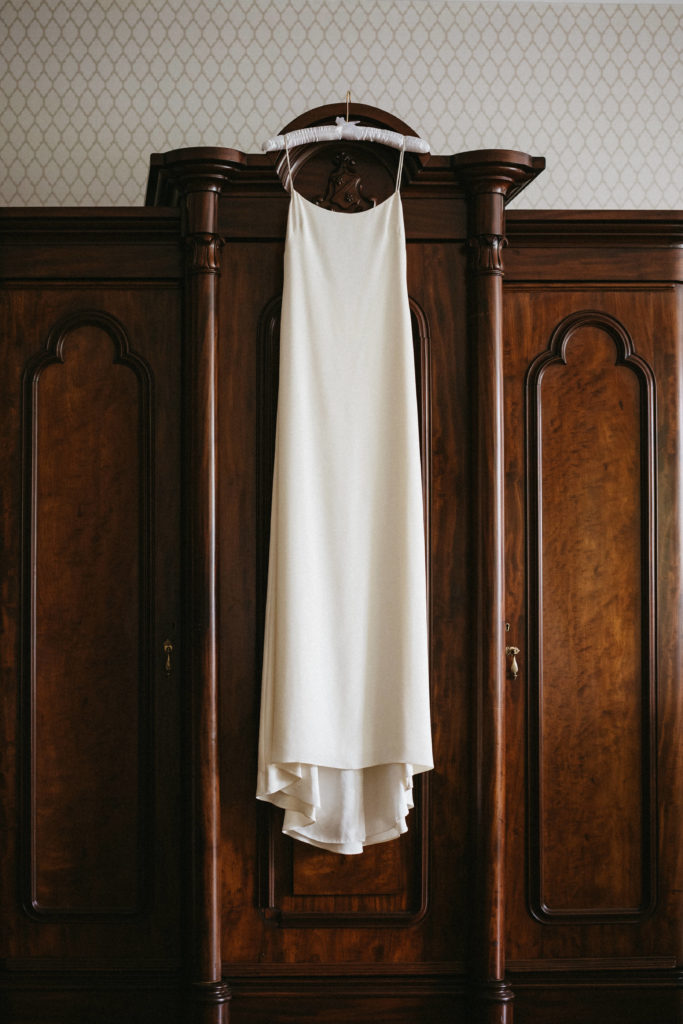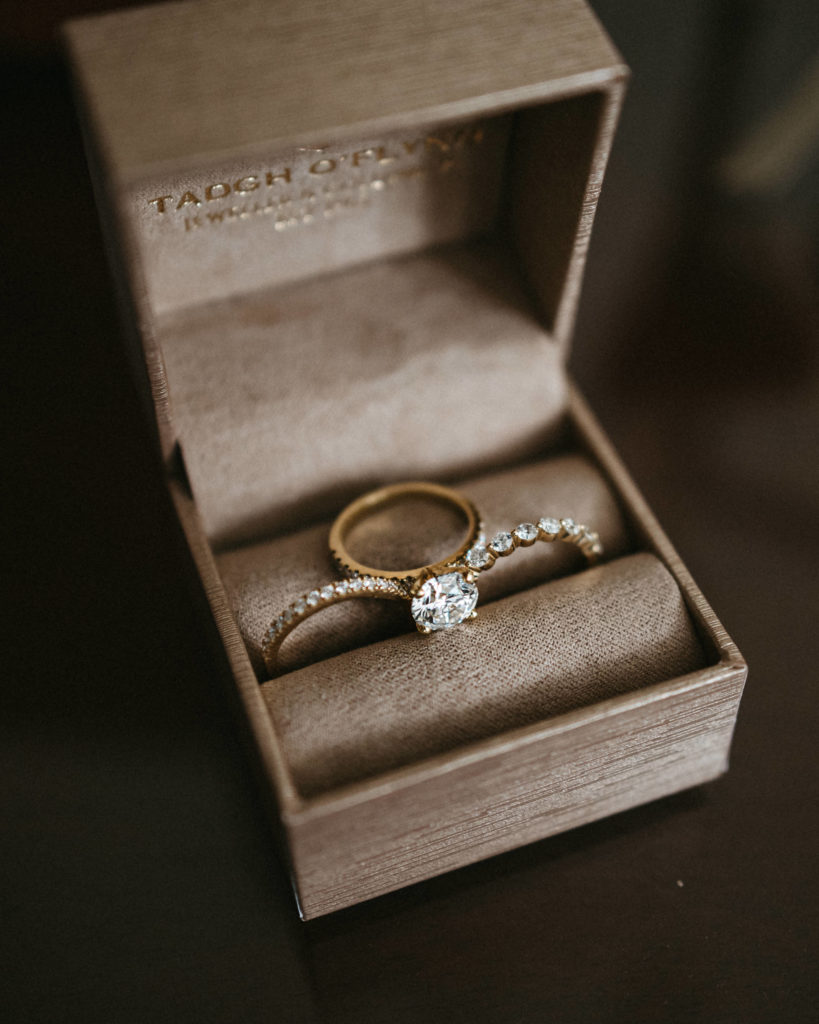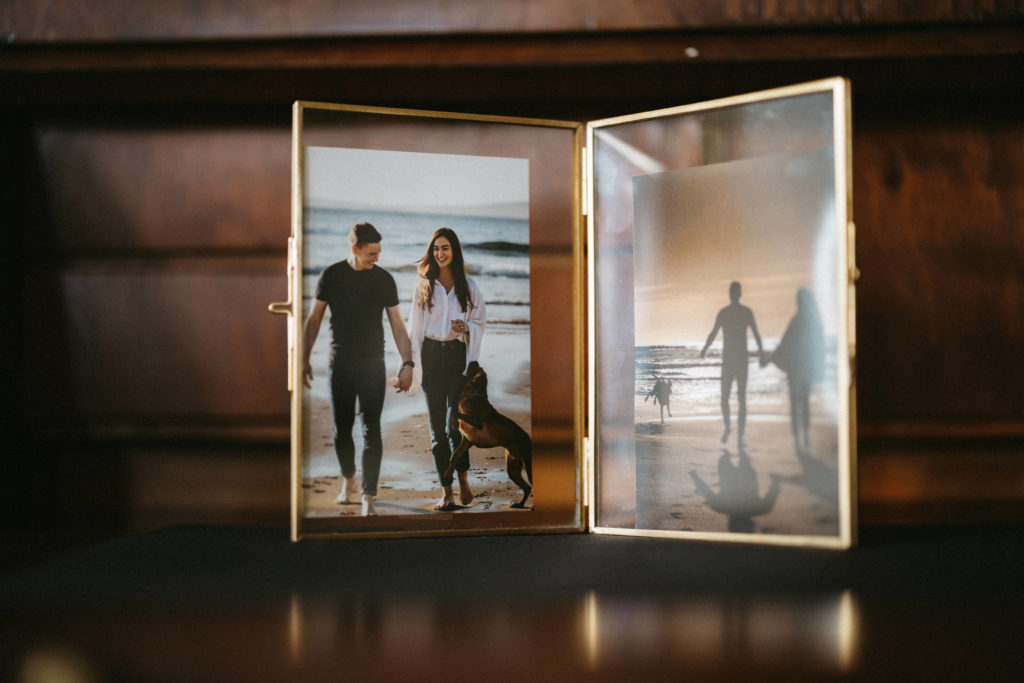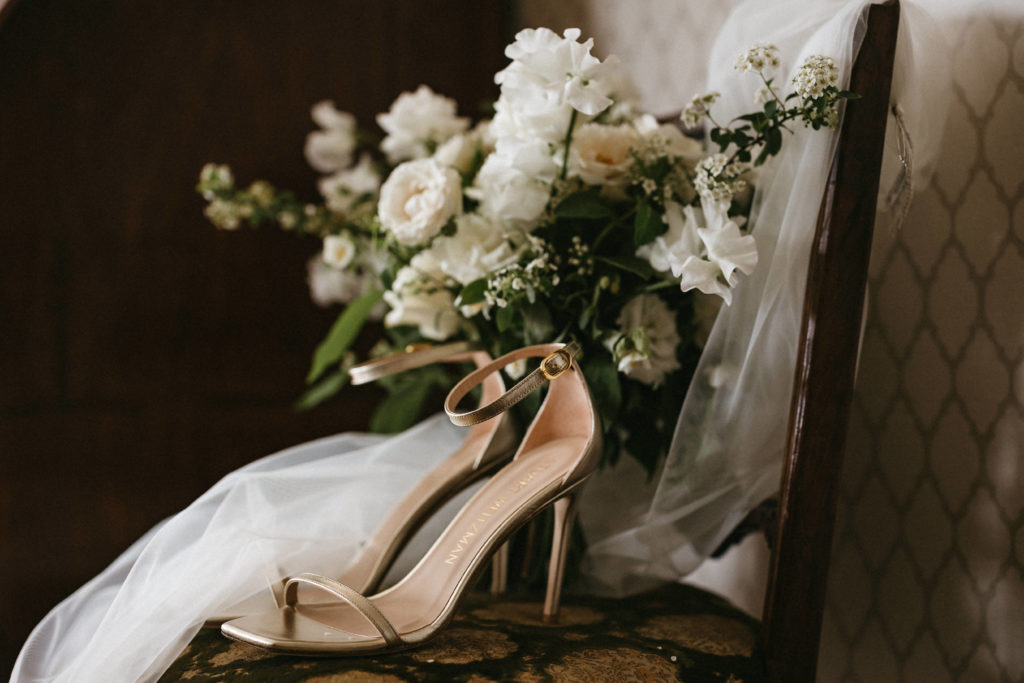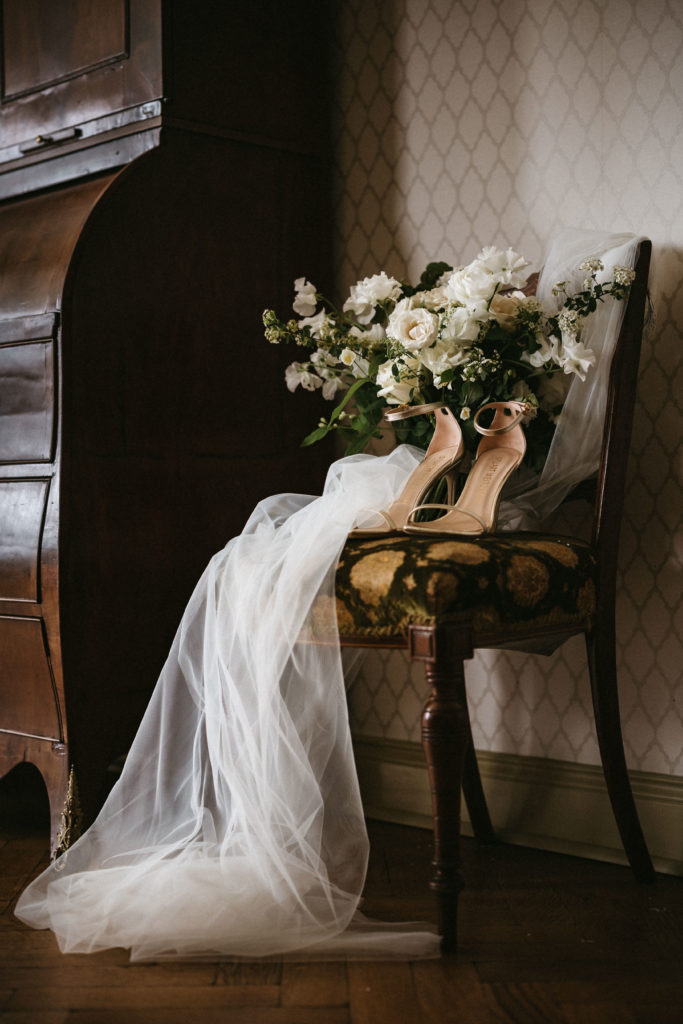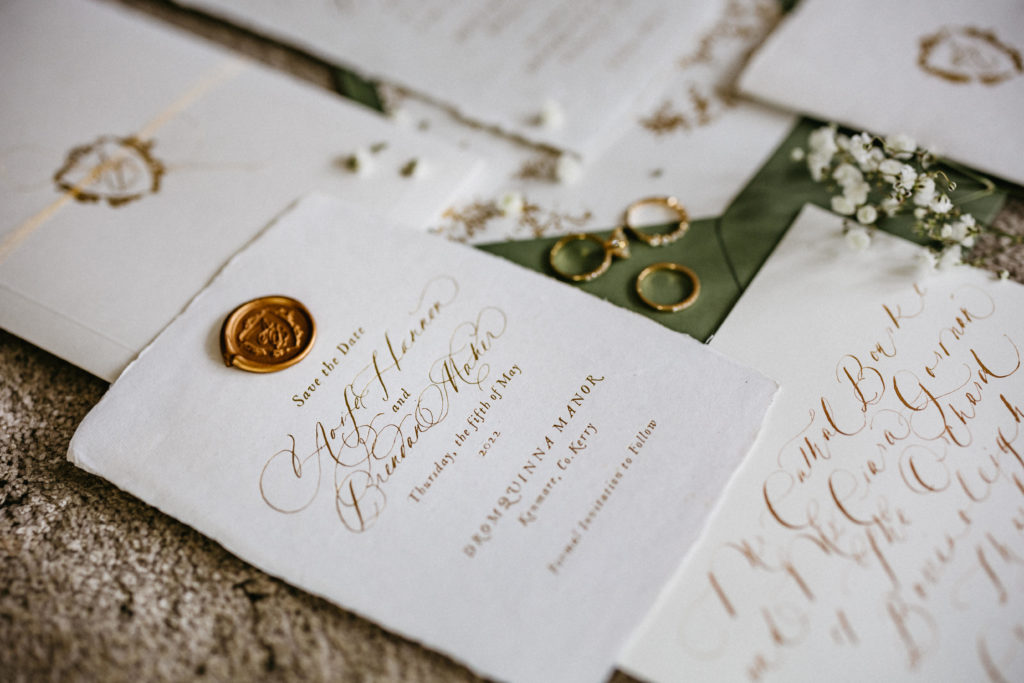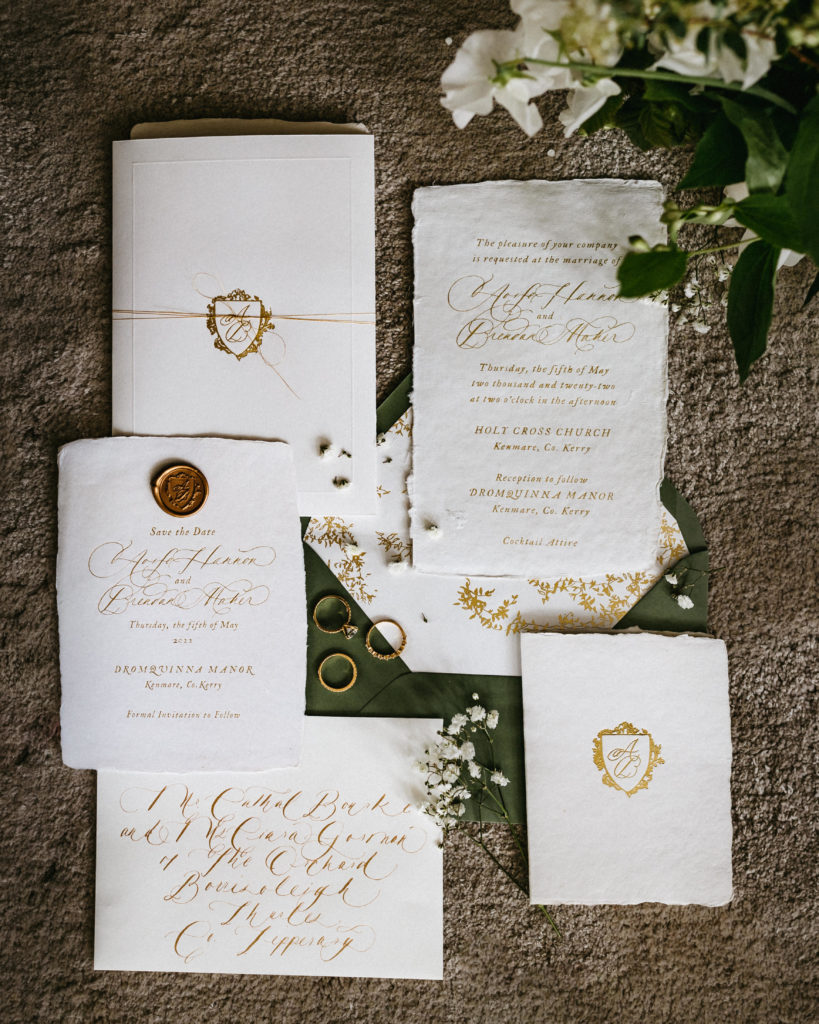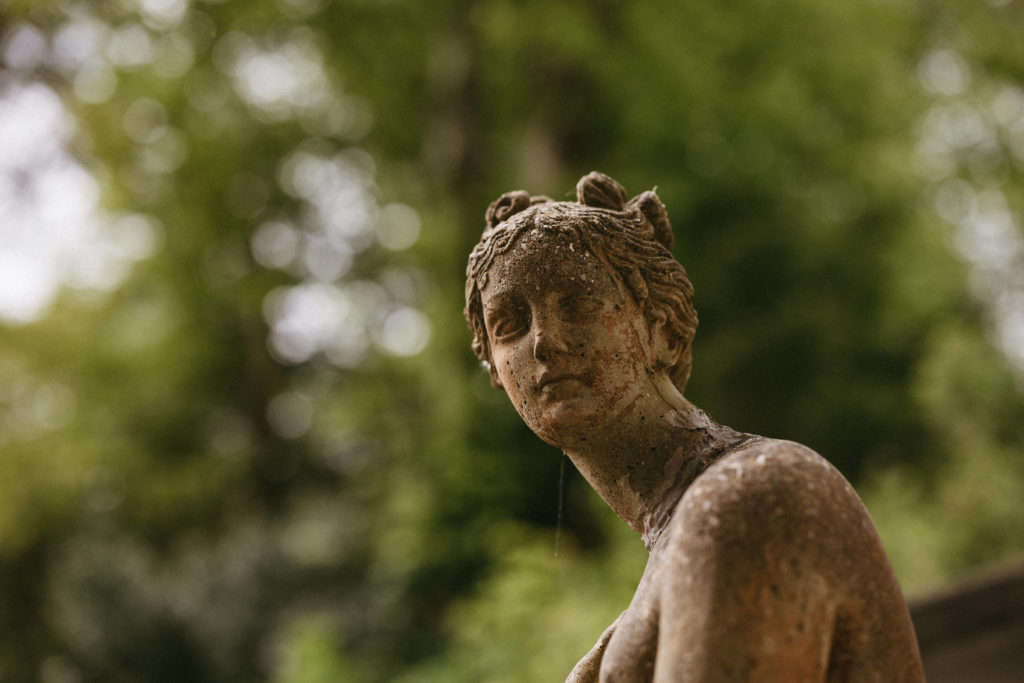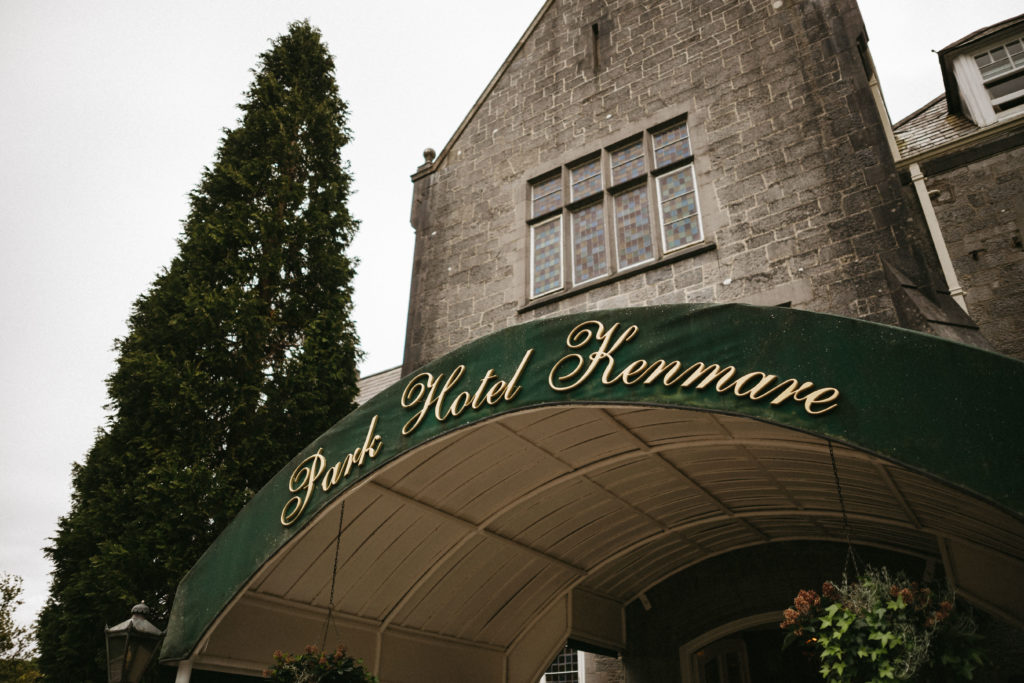 The Proposal
Brendan proposed on New Year's Eve 2019 on Ballybunion Beach. We went out for a walk with our dog Oscar, which we do quite a bit when we're visiting my family down in Kerry, so it wasn't anything out of the ordinary. We had also just come back from a trip to New York, so I really wasn't expecting it. It's a special place for us both, so it's even more sentimental now that we got engaged there.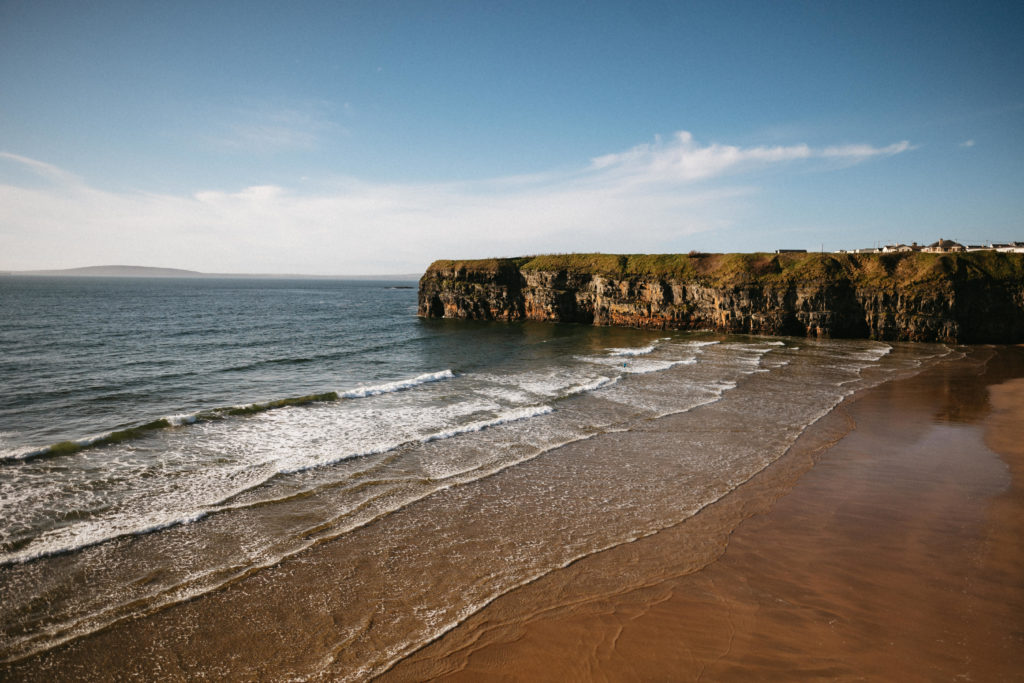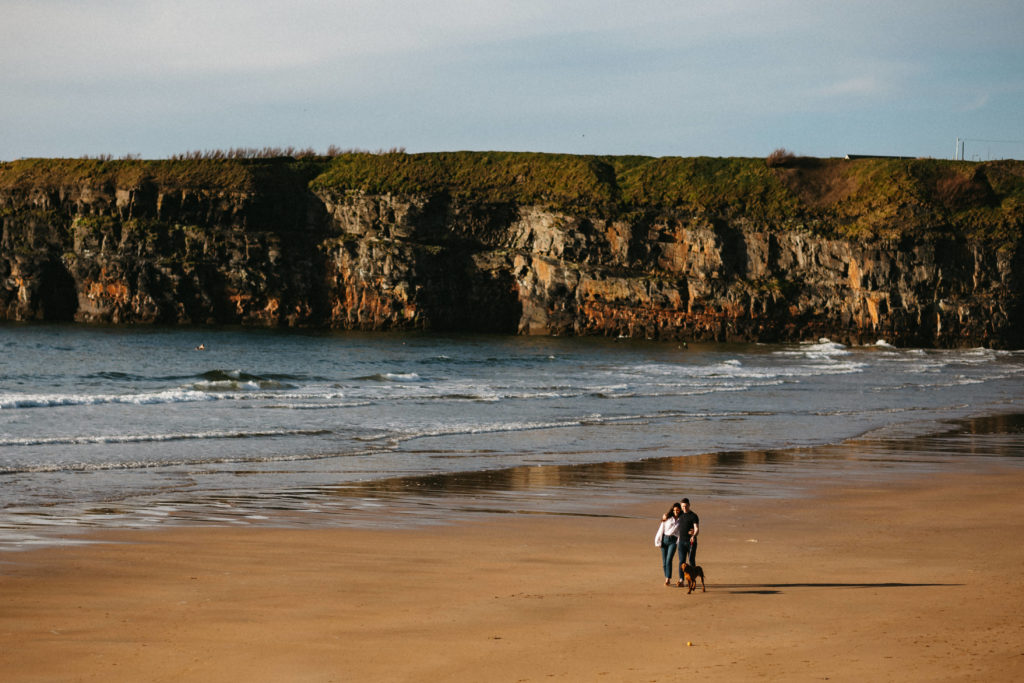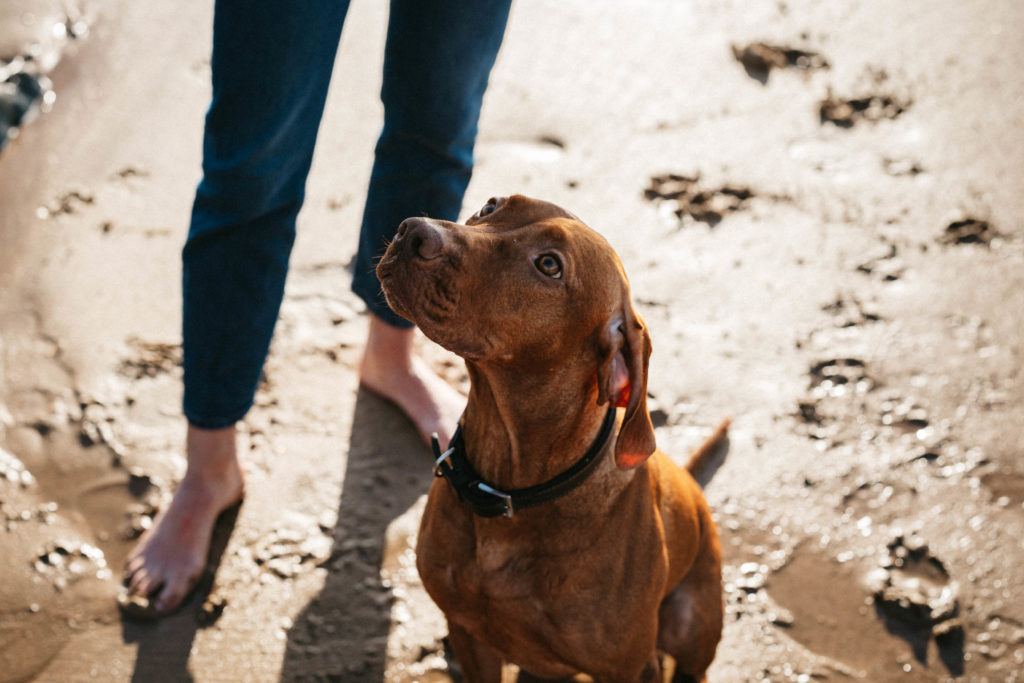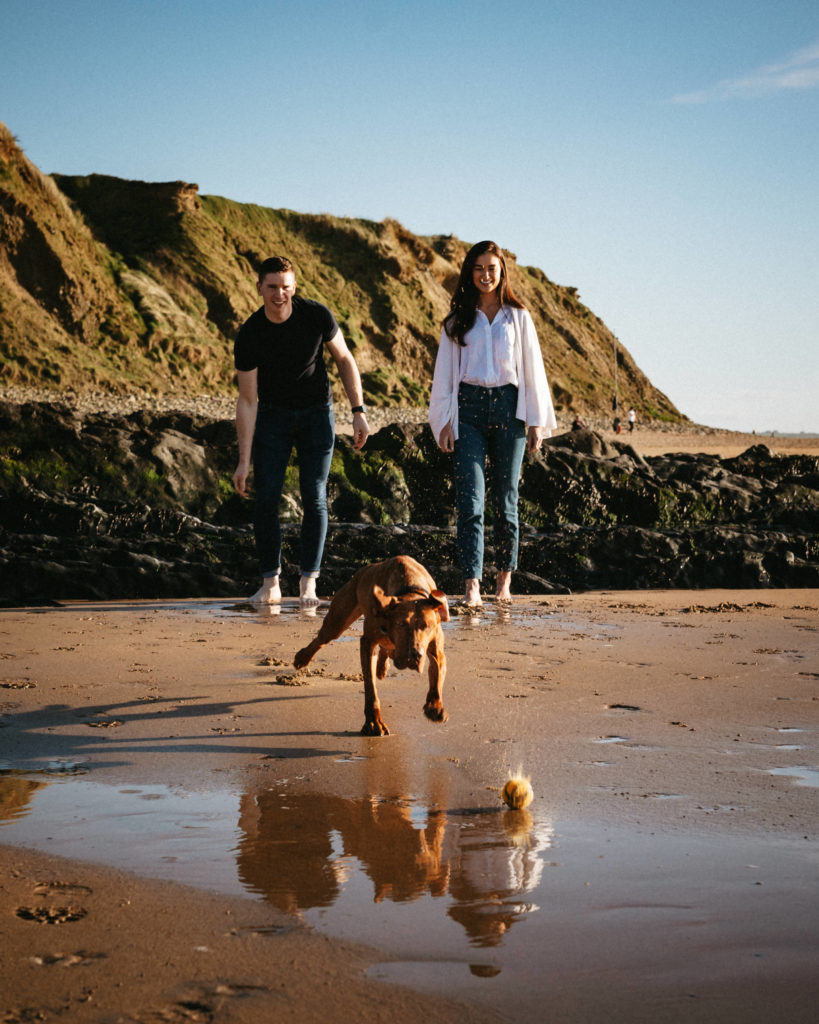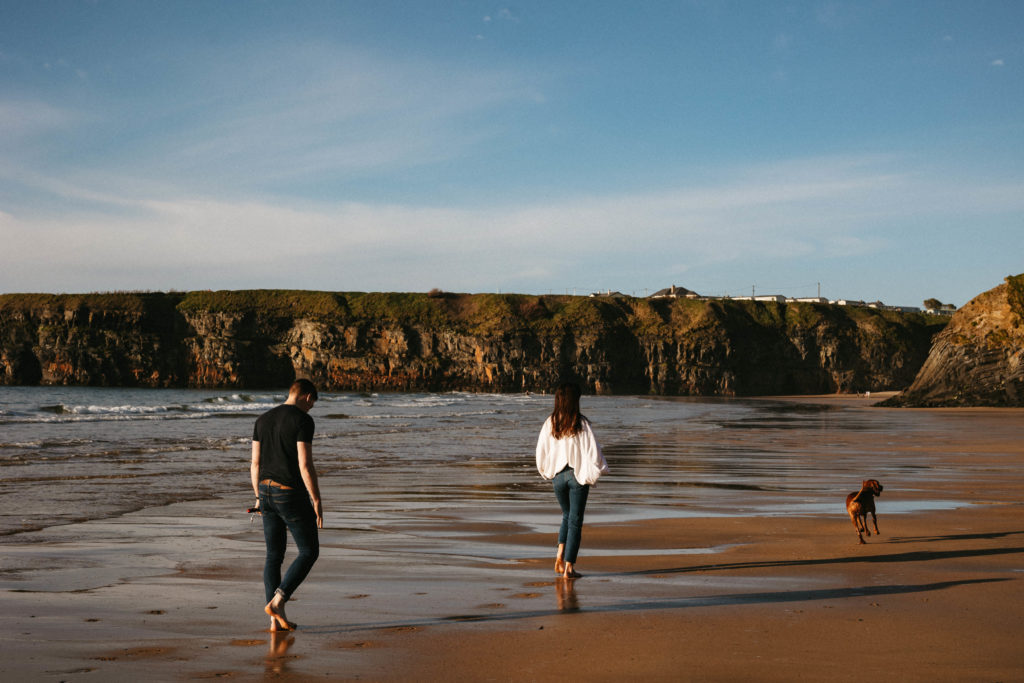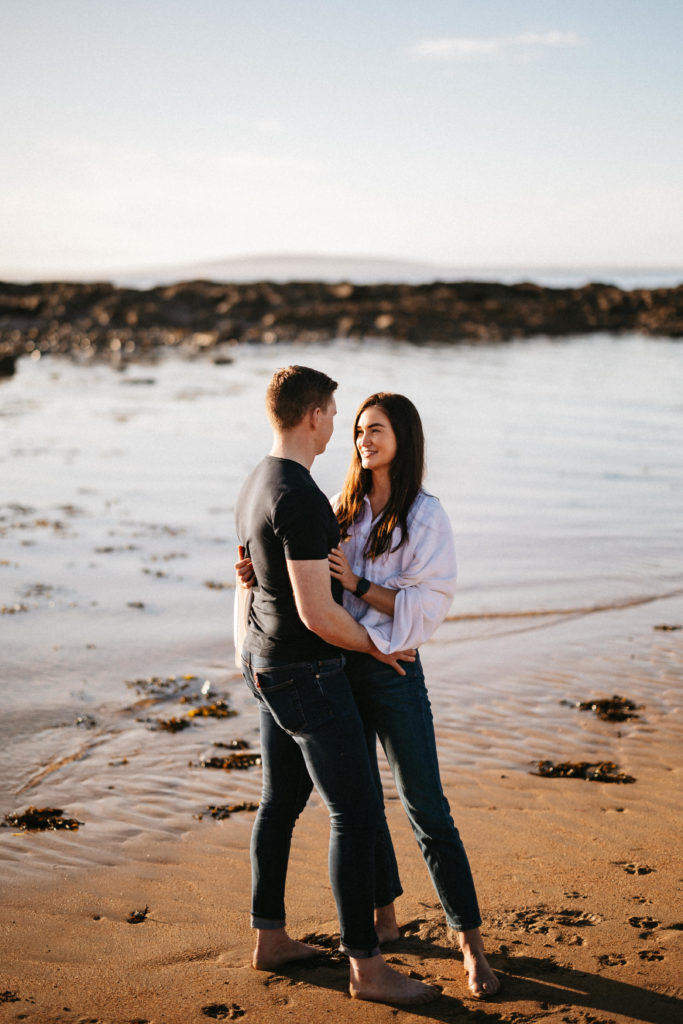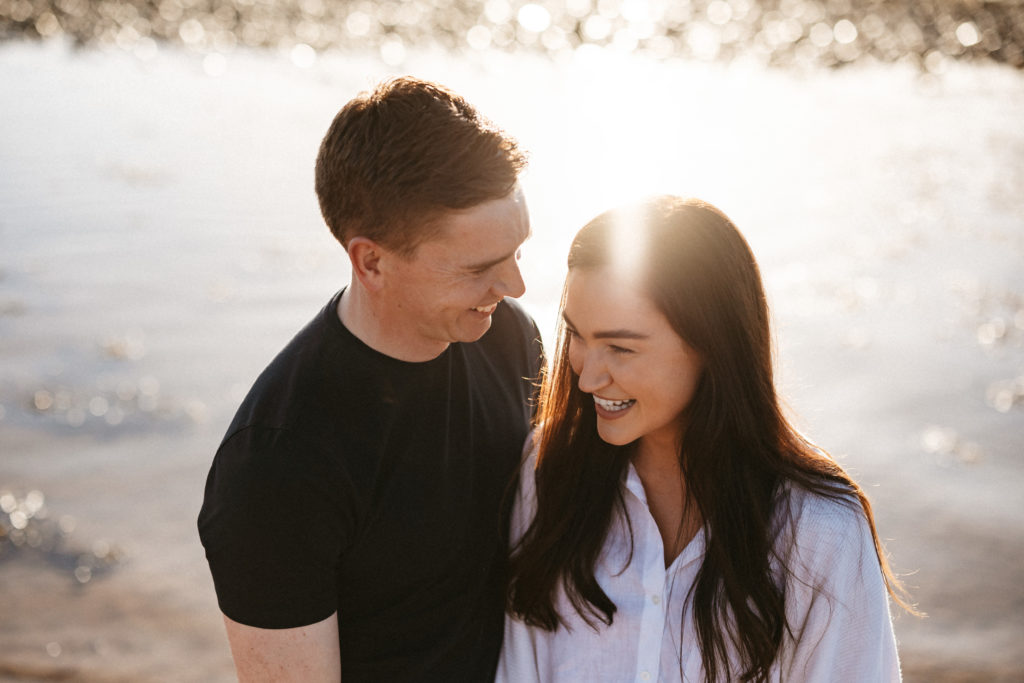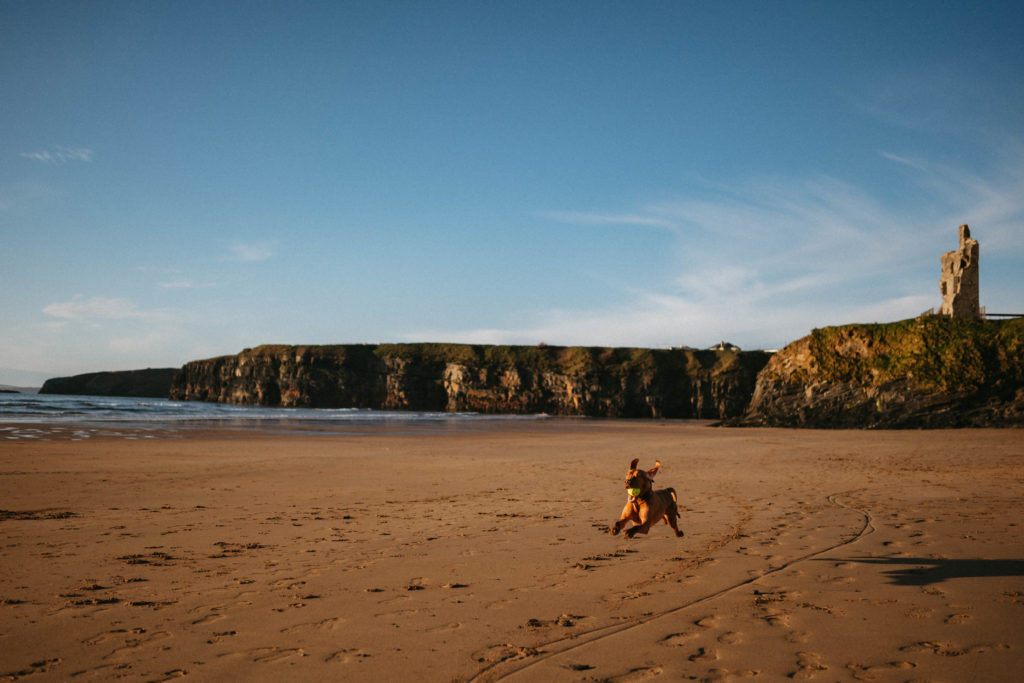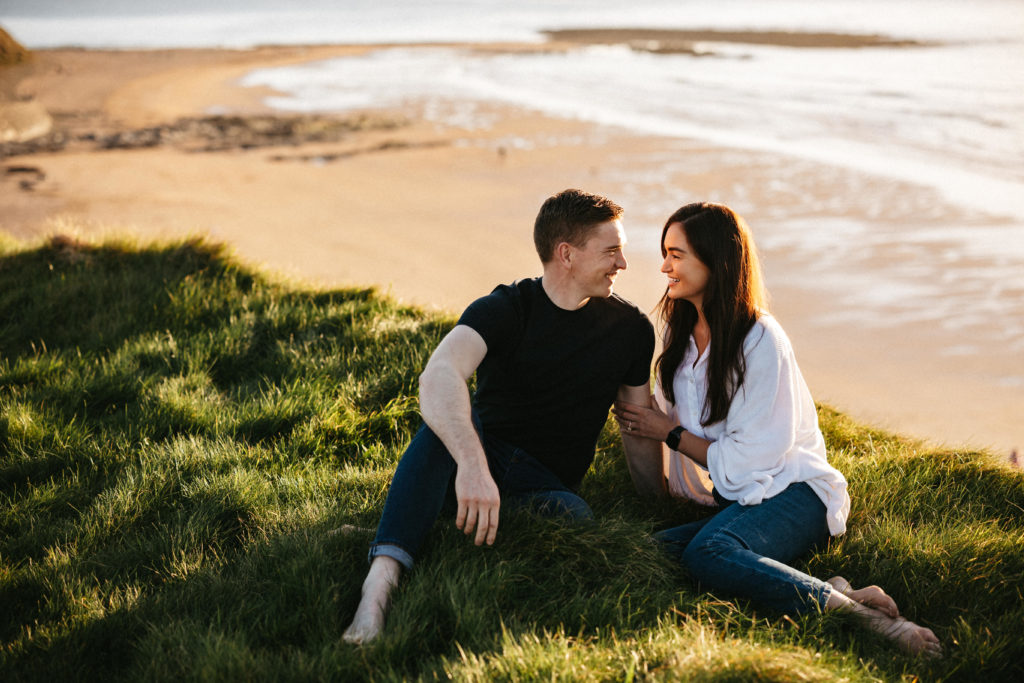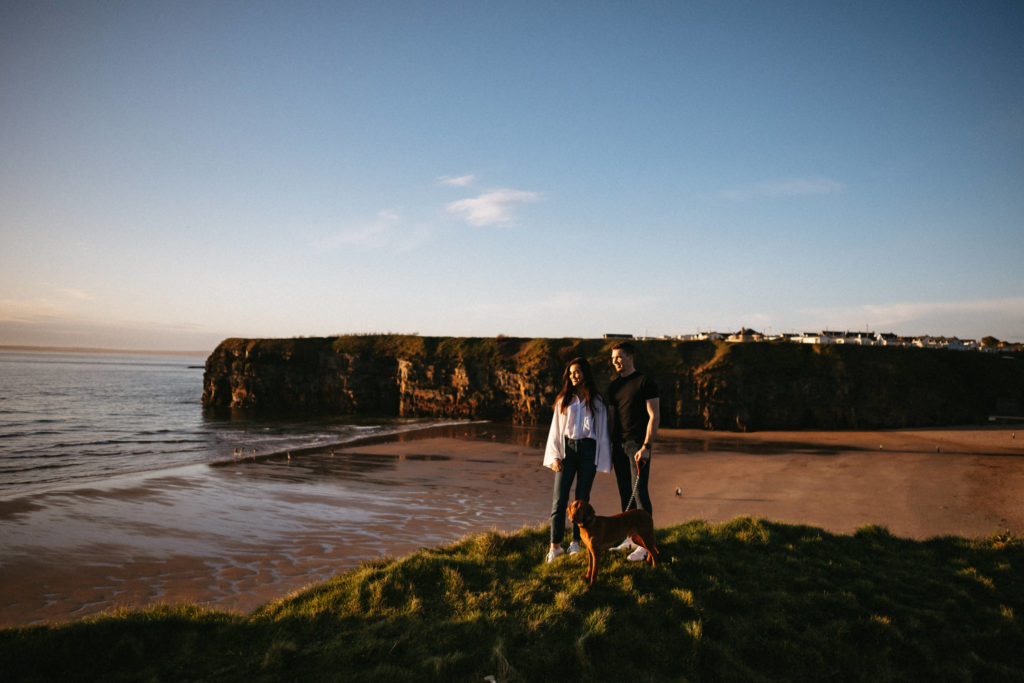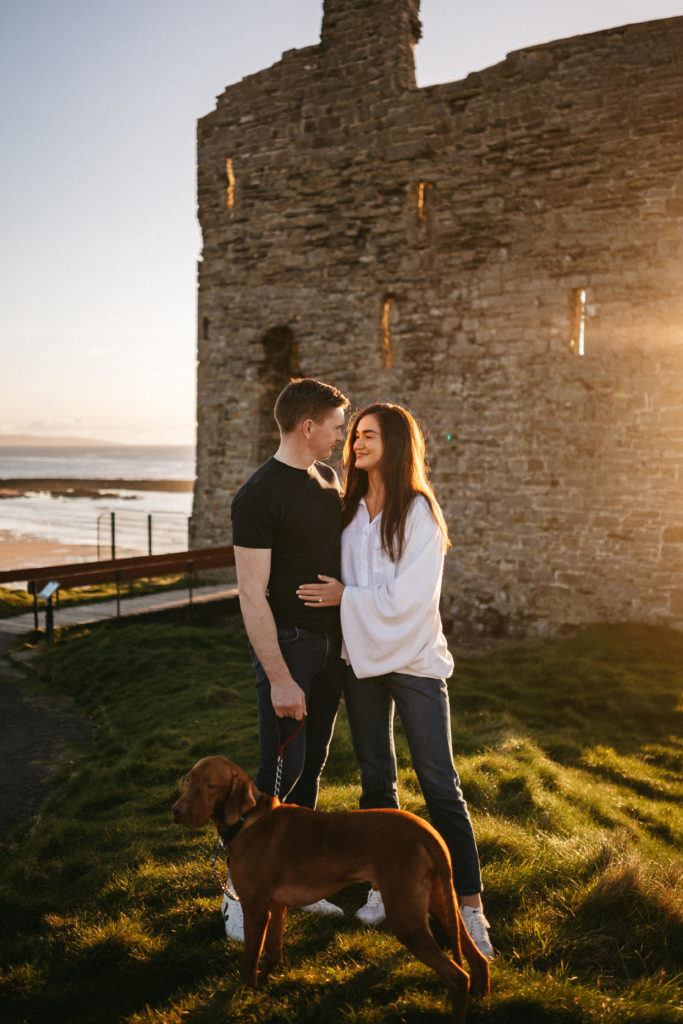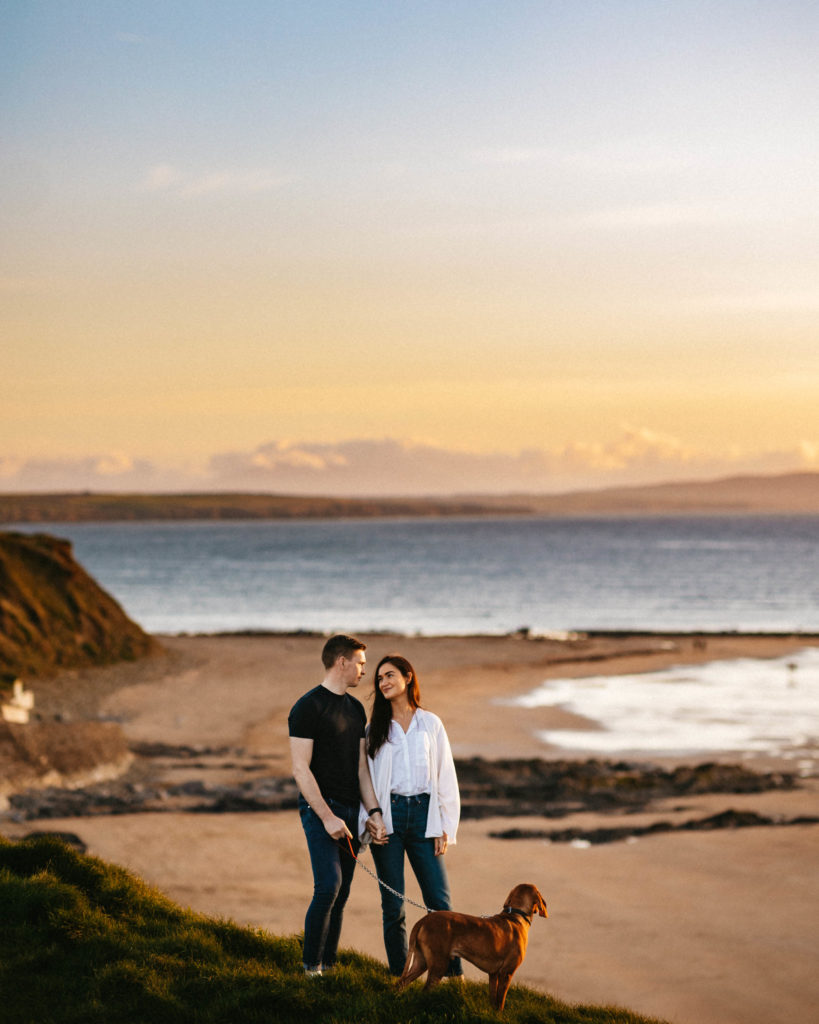 The Beauty Journey
The lead up to your wedding is the perfect excuse to invest in yourself which I fully took advantage of and really enjoyed. I did regular facials in The Beacon in Dublin and got a skincare programme from Dr Clodagh O'Shea. On the day Maria Vaughan did my hair and Paula Callan did my make-up. I had done hair and makeup trials before the Wedding Day so I knew in advance I was really happy with them both. I loved my hair and makeup on the day. I choose Bal D'Afrique by Byredo as my wedding perfume. It's so nice to have a perfume that you can always associate with your wedding day. I bought Brendan a cologne from Byredo also, Reine de Nuit.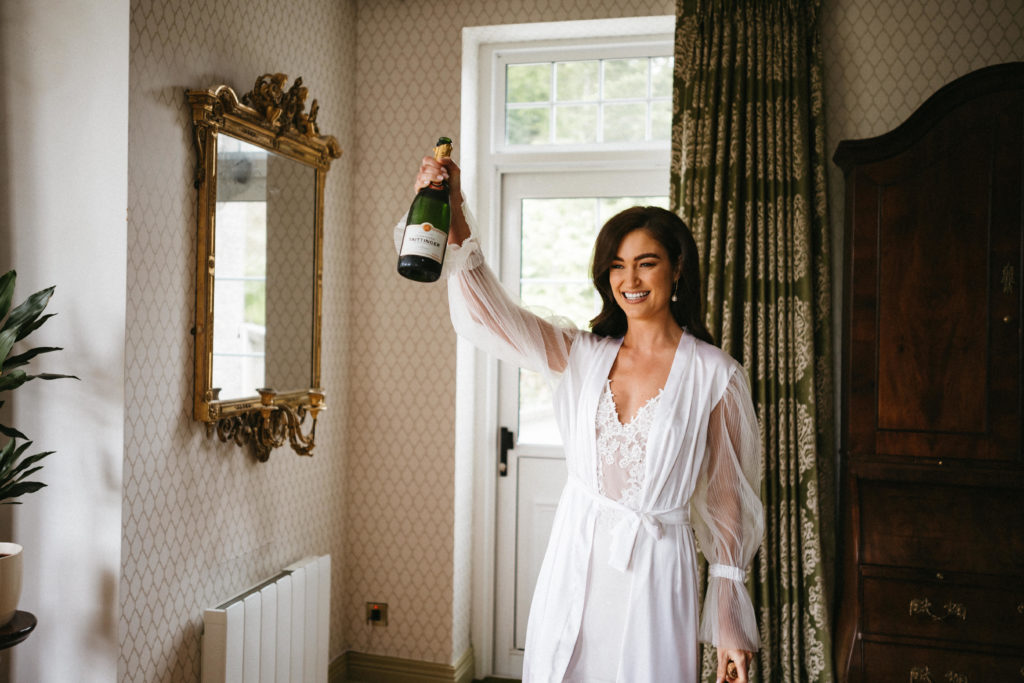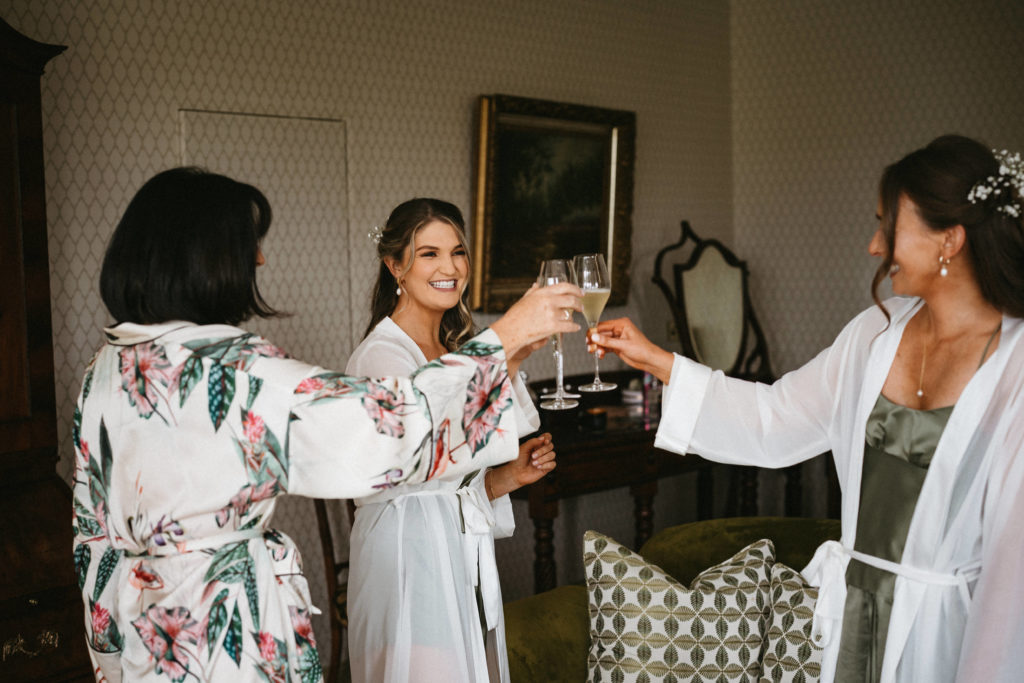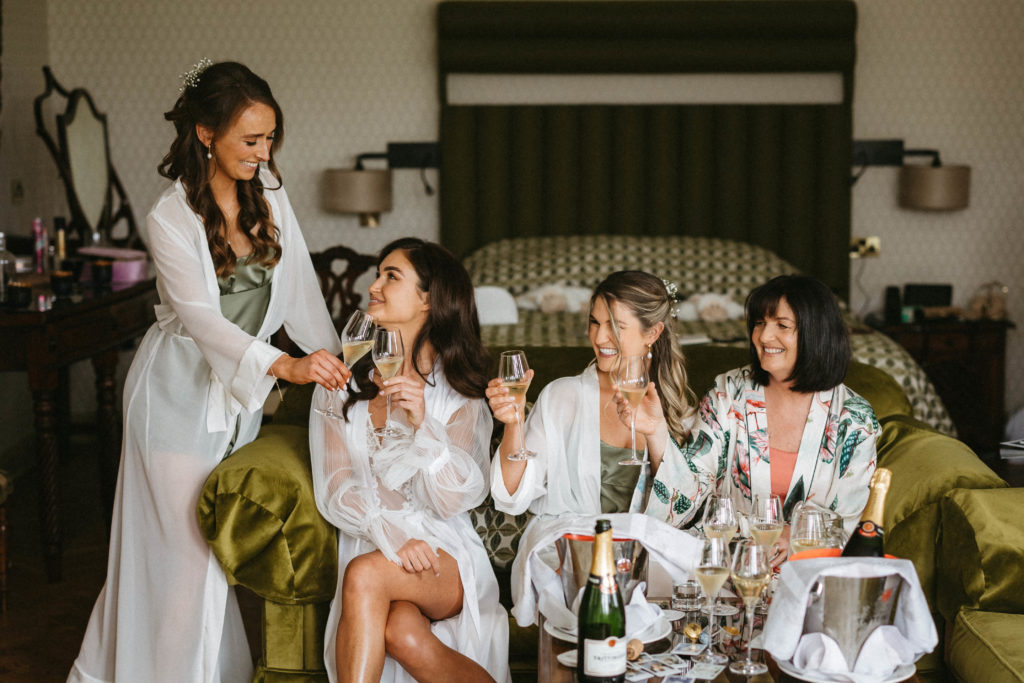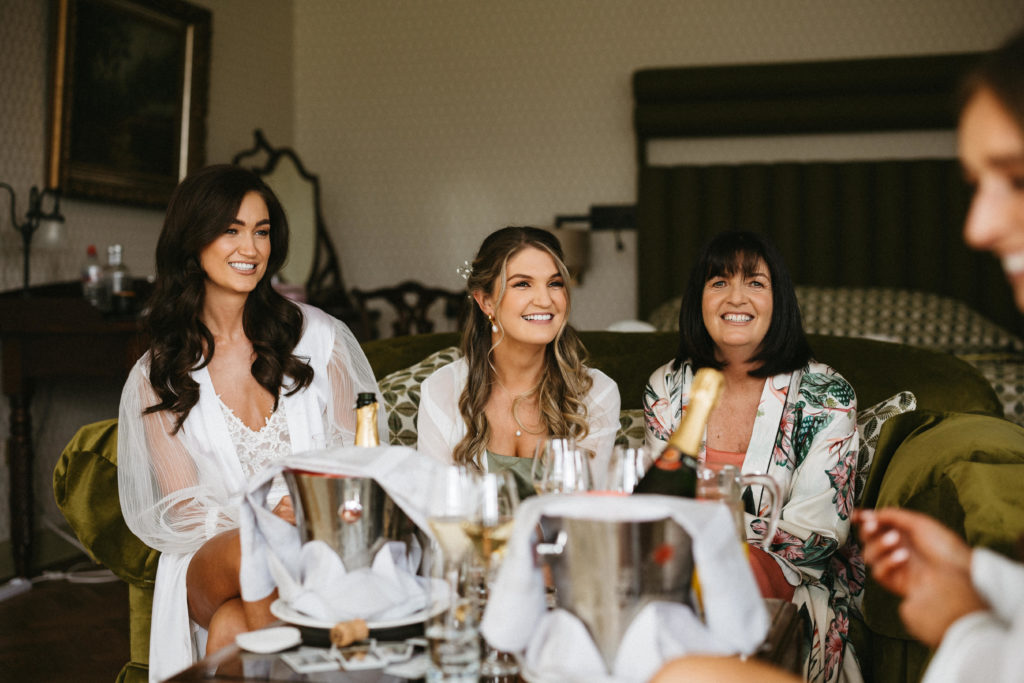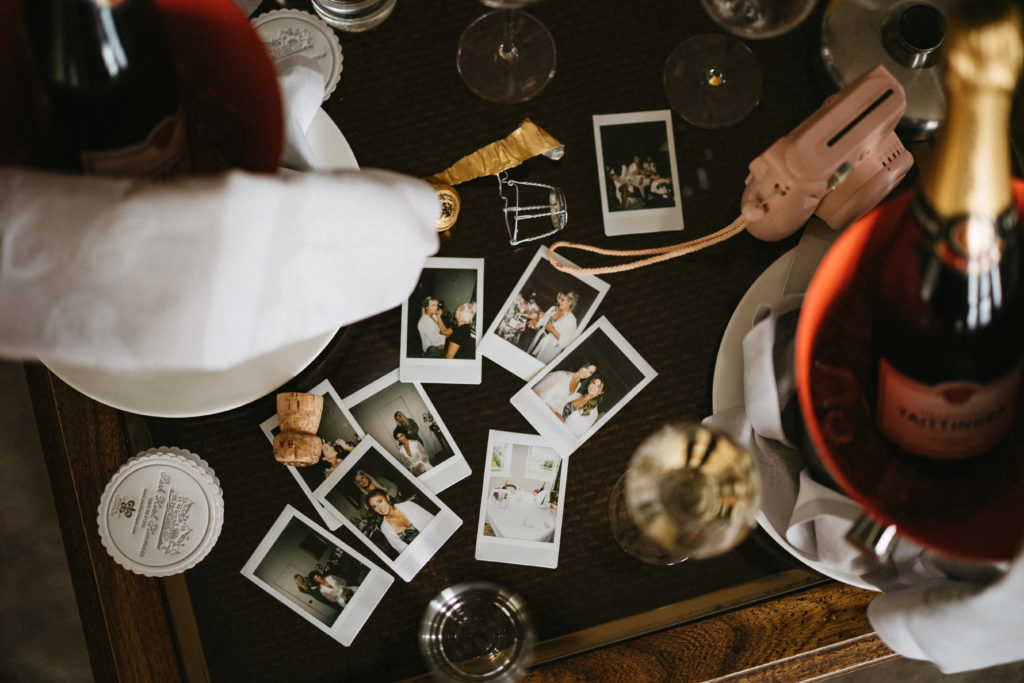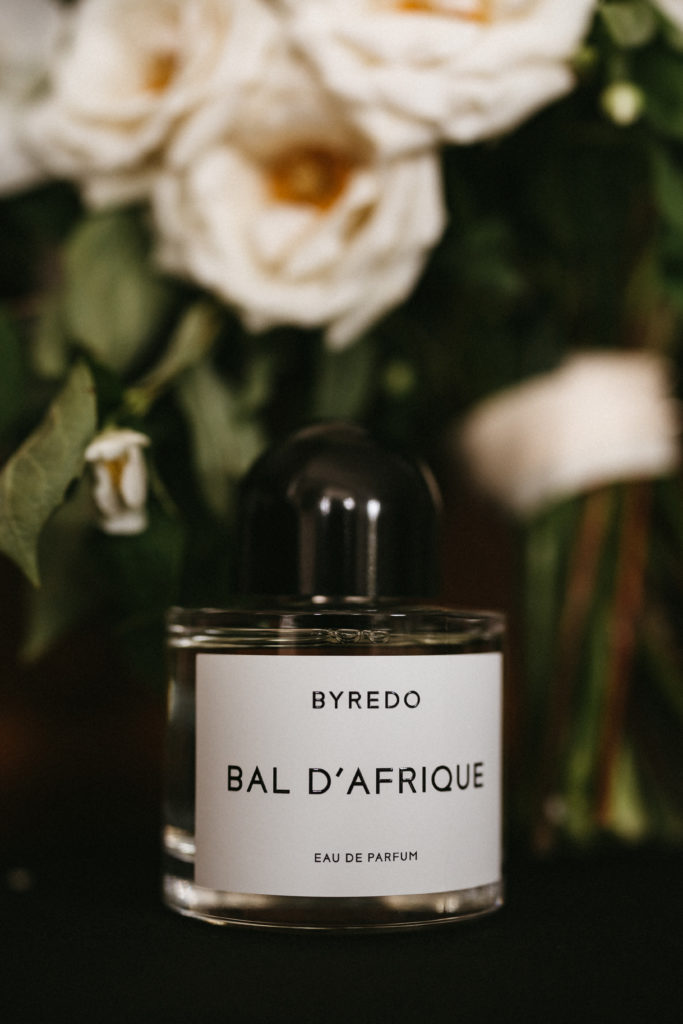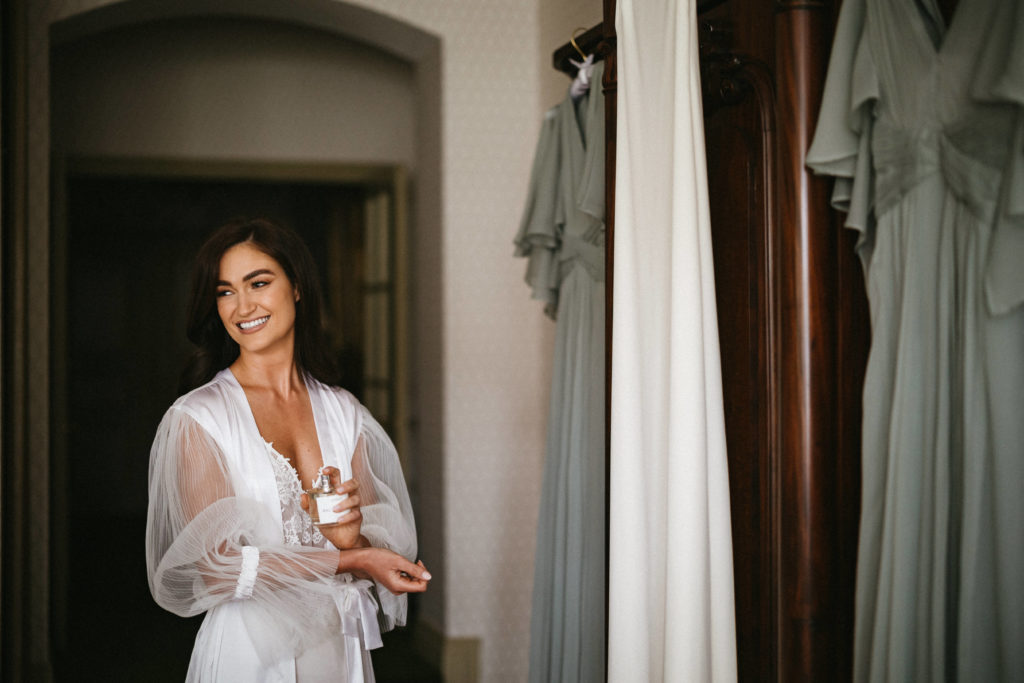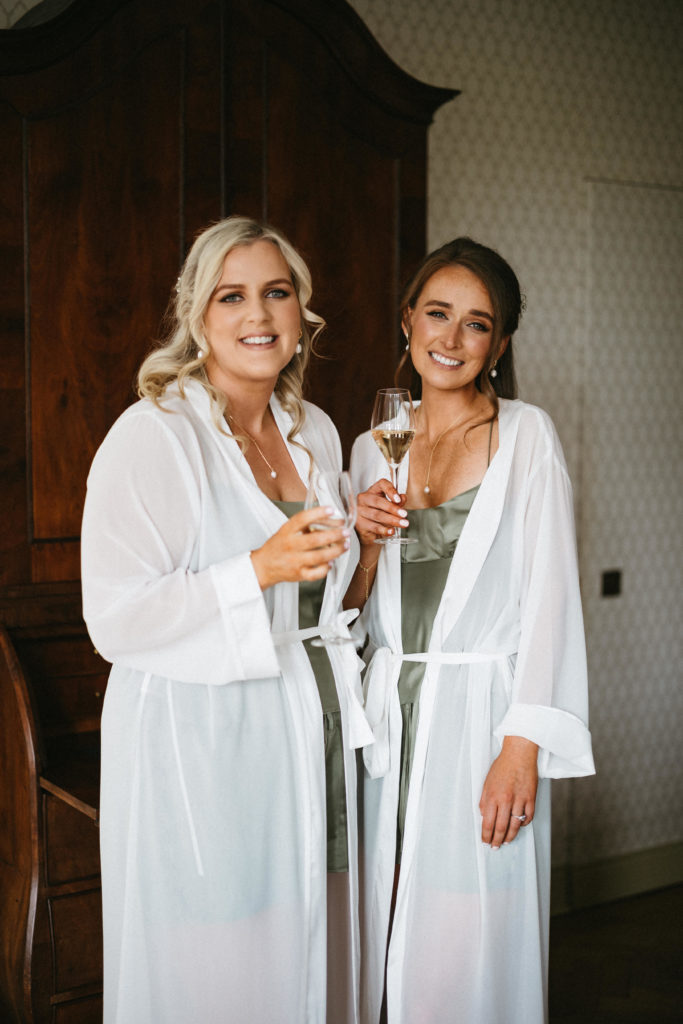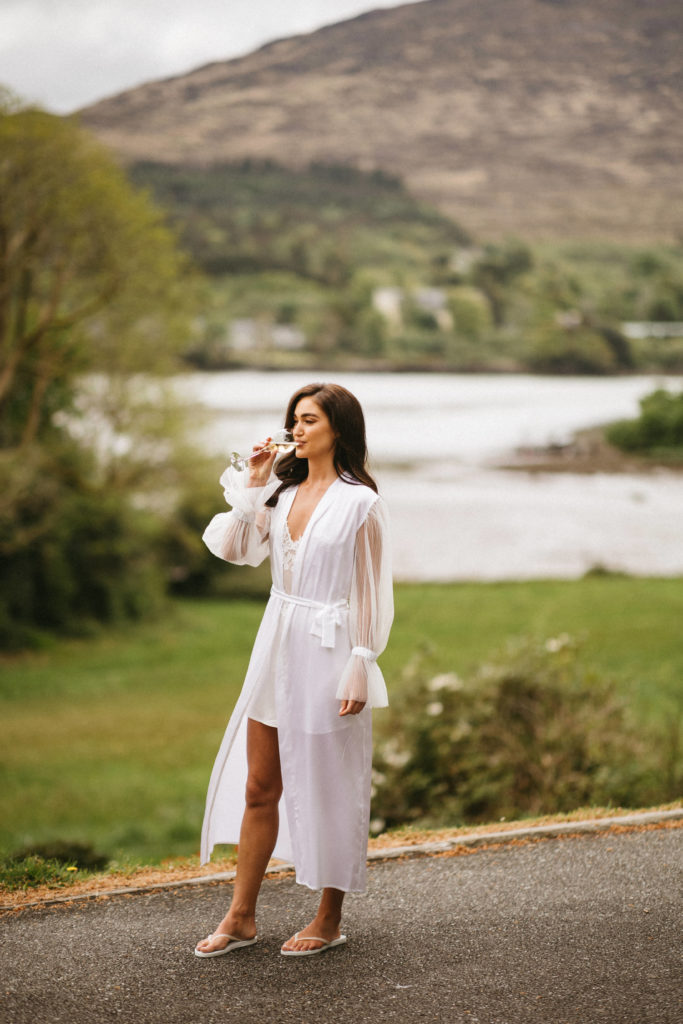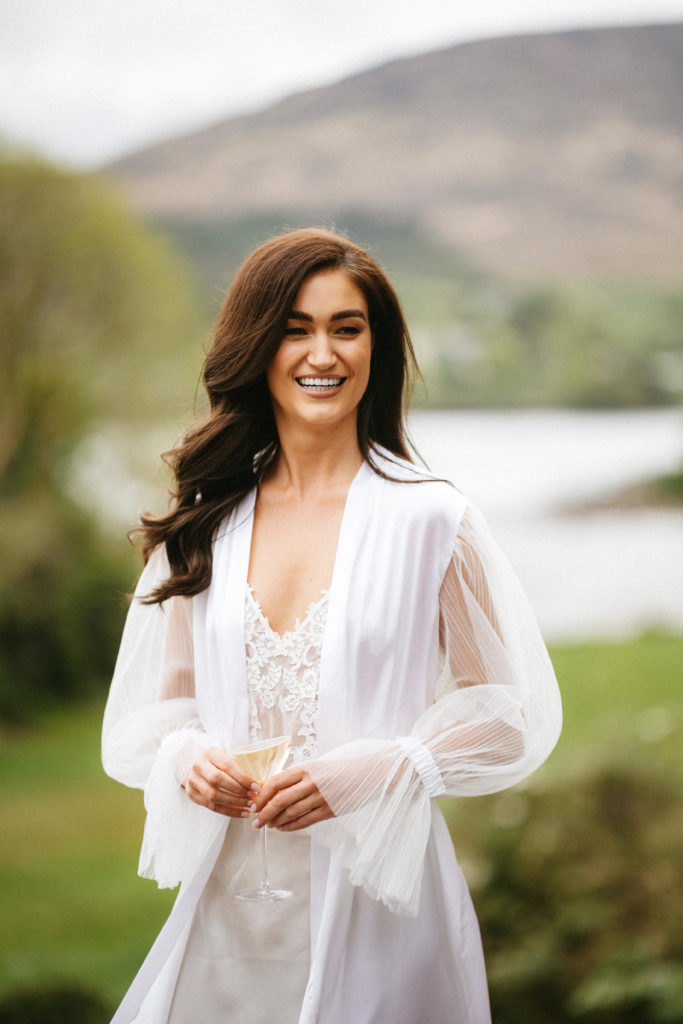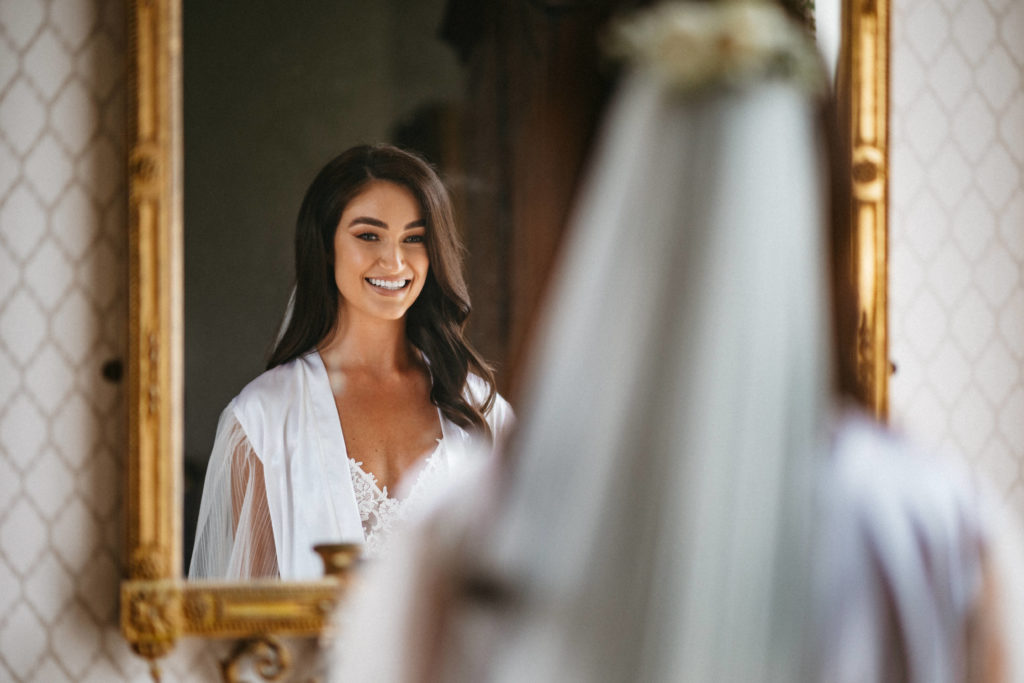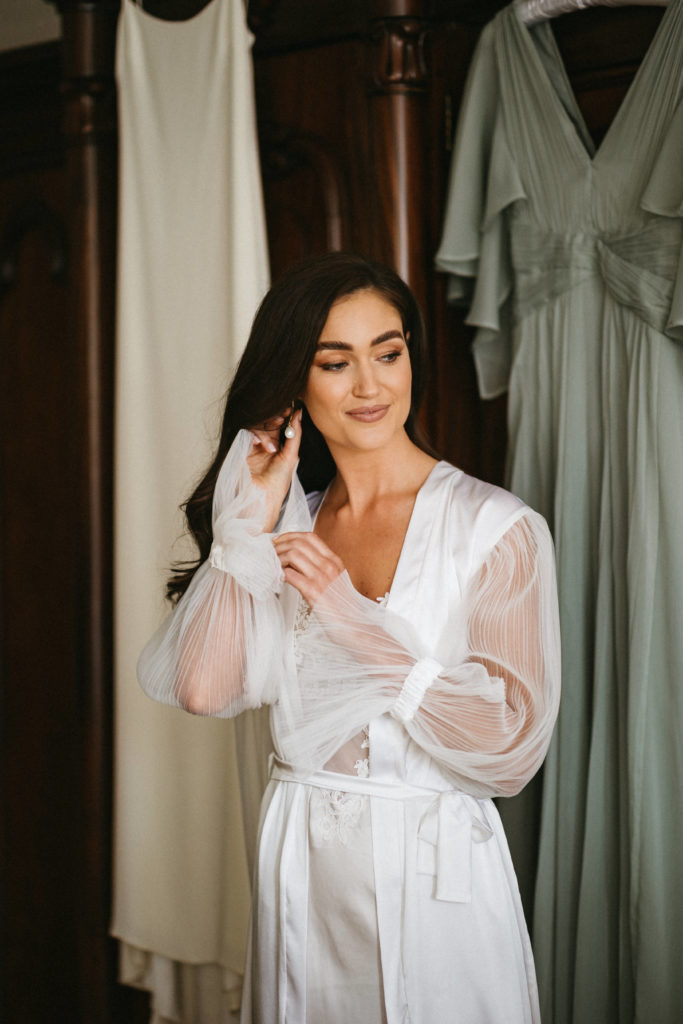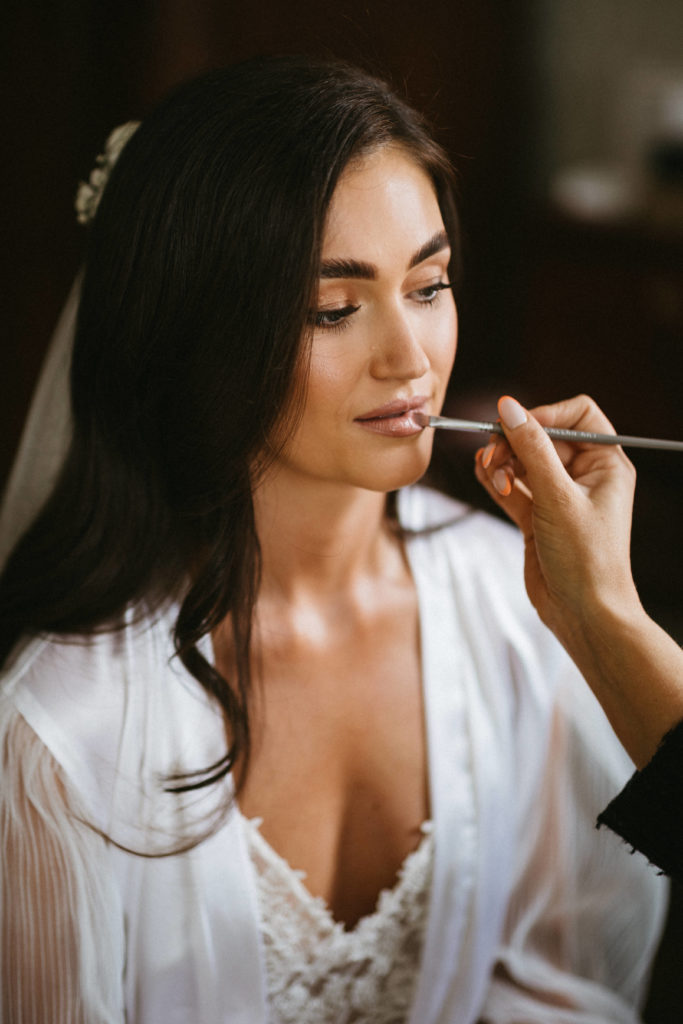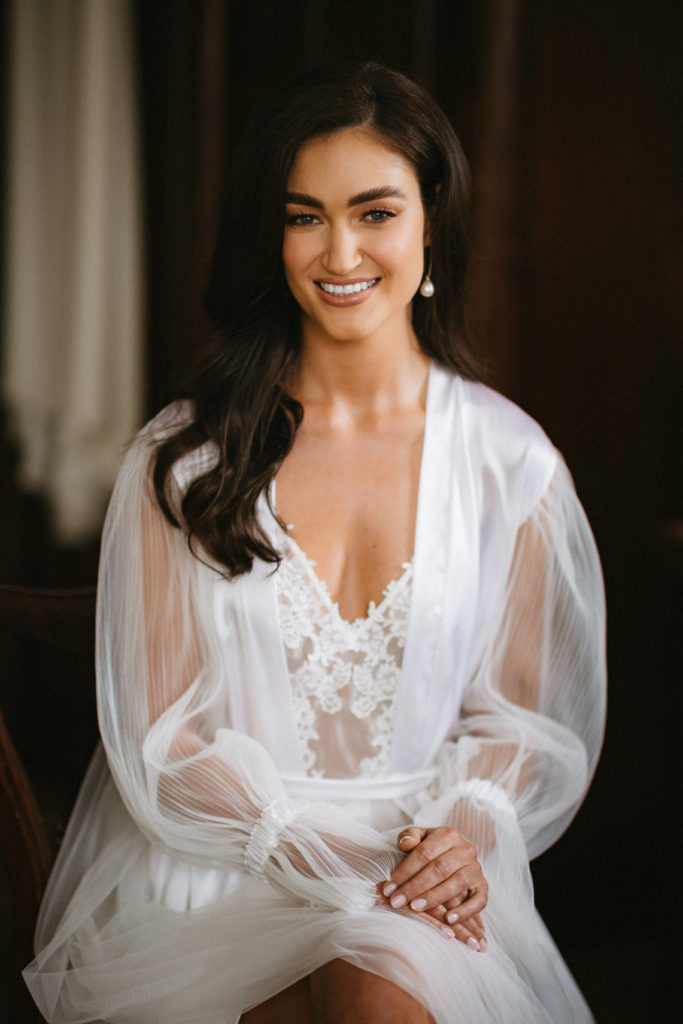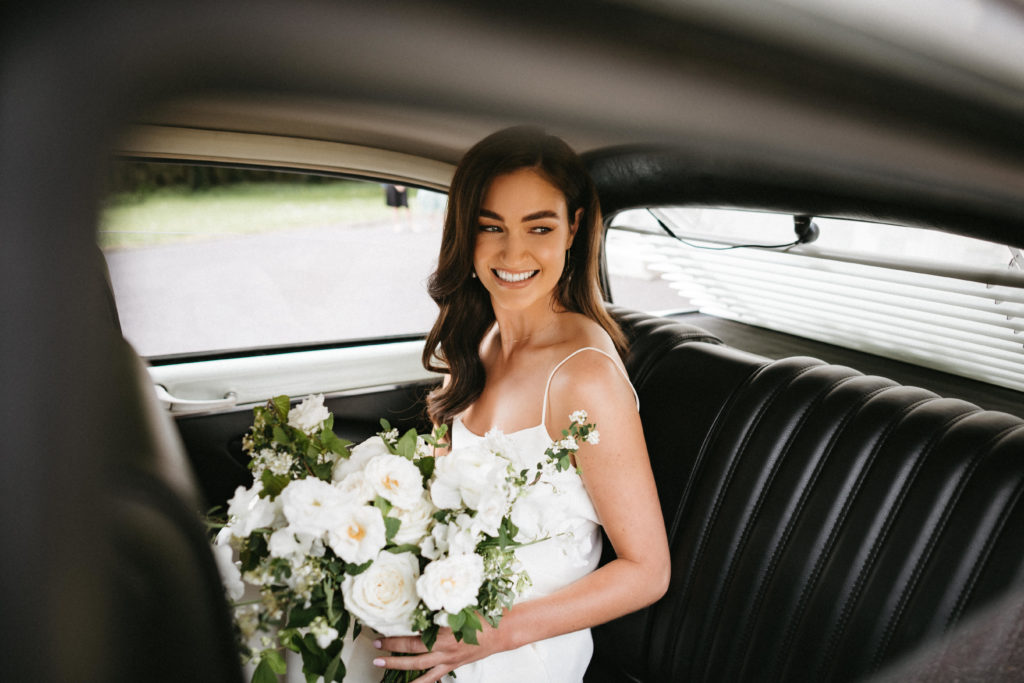 The

 Dress

The process was so incredibly straightforward. I modelled when I was younger so I had worn lots of beautiful wedding dresses. I remember they were always very detailed, with full skirts. I always said that when I get married, I'll go for something really simple, so I knew exactly what I wanted when I started looking. The first shop I went to was The White & Gold. They are based in Kinsale, Co.Cork, but were doing a pop-up in Dublin which sounded like a lovely day out. That day I found my dress, with the help of my Mom and my sister Orla. I went back to their boutique in Kinsale with my bridesmaids, Margaret and Caitrin to show them the dress, and I went ahead and ordered it that day. It was very straightforward and really enjoyable. The White & Gold is a gorgeous boutique and they have beautiful accessories. I got my wedding earrings there also.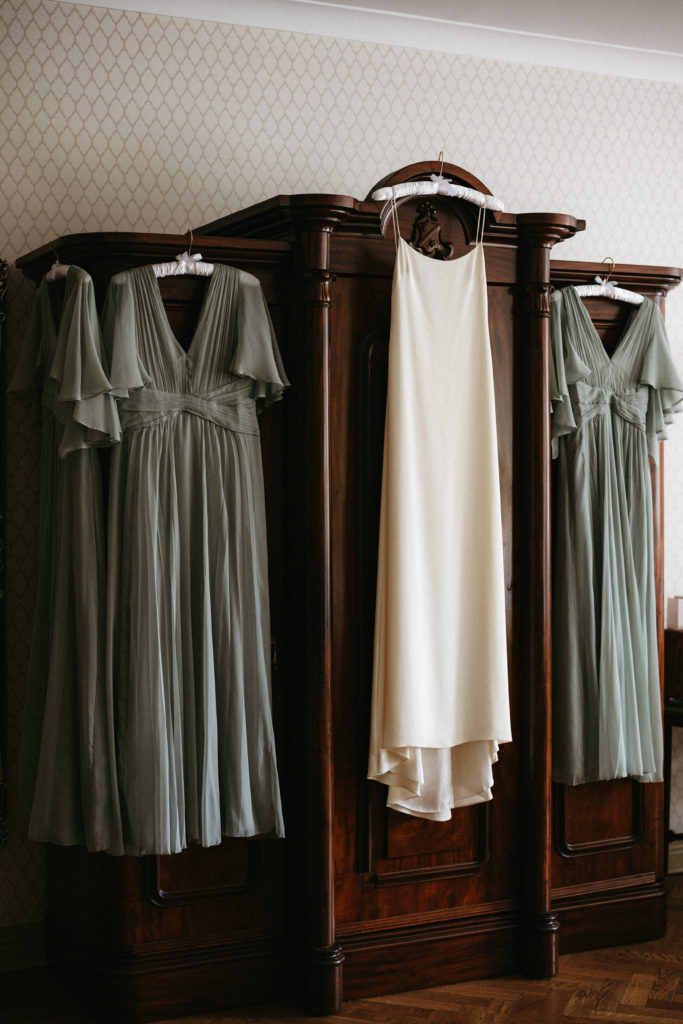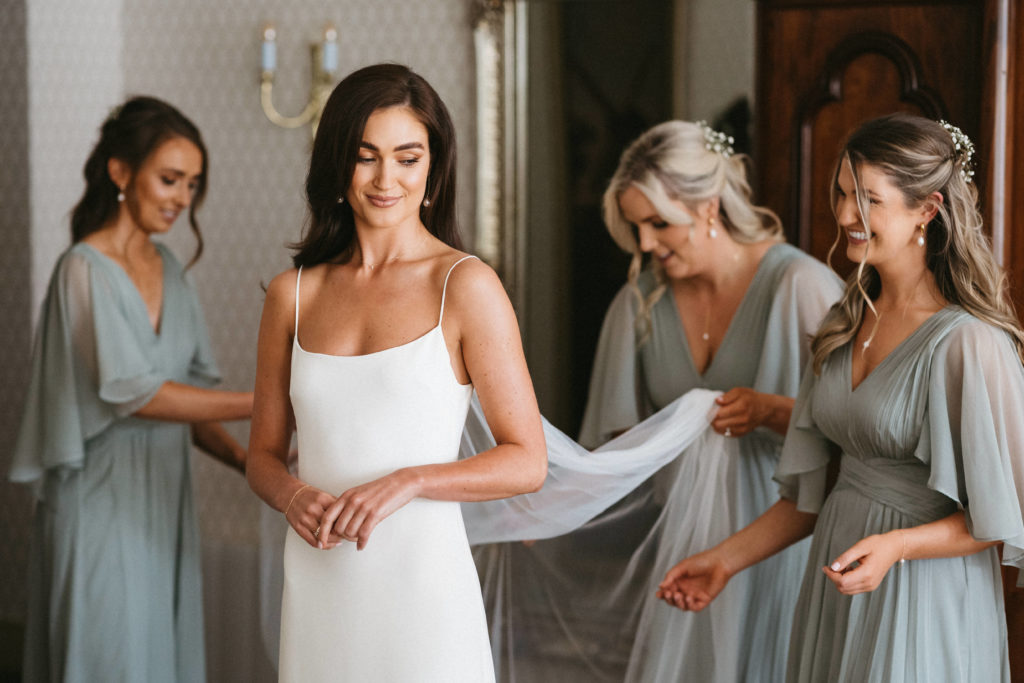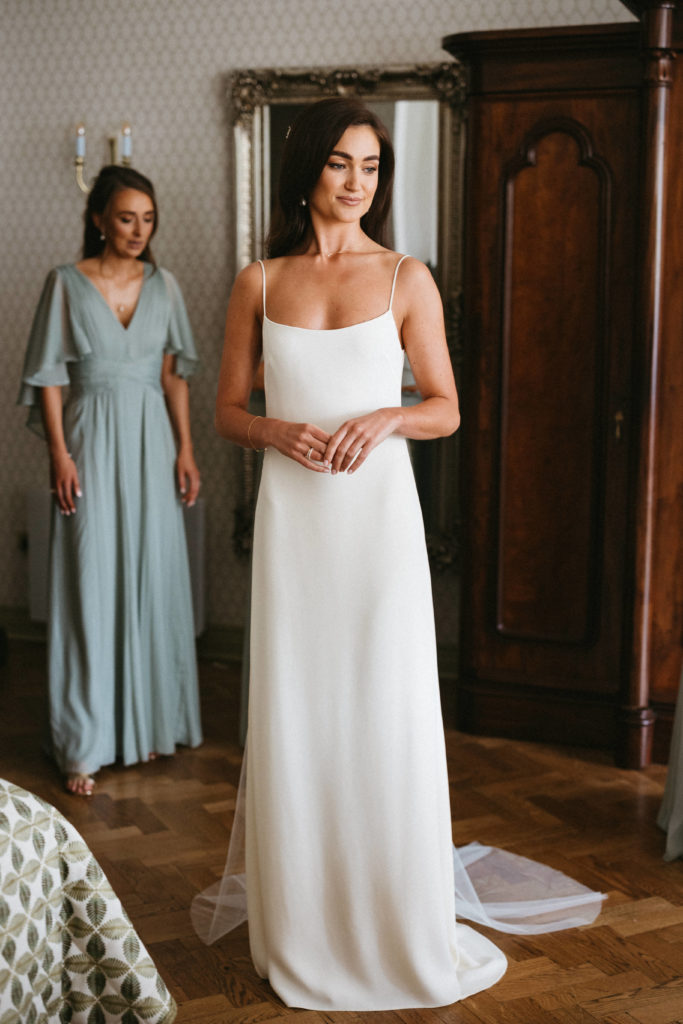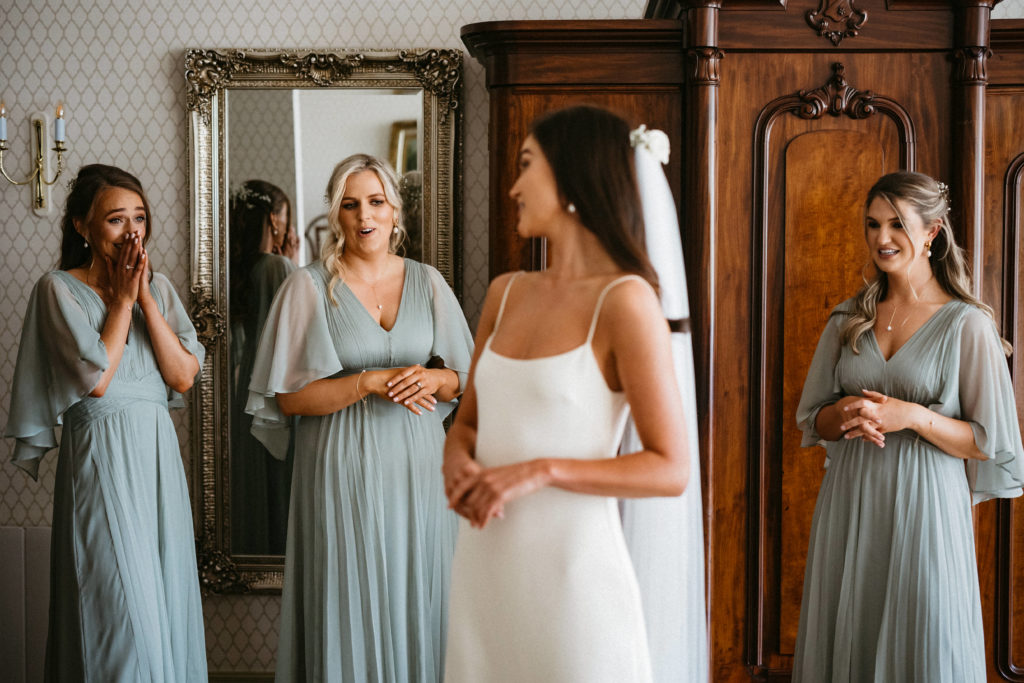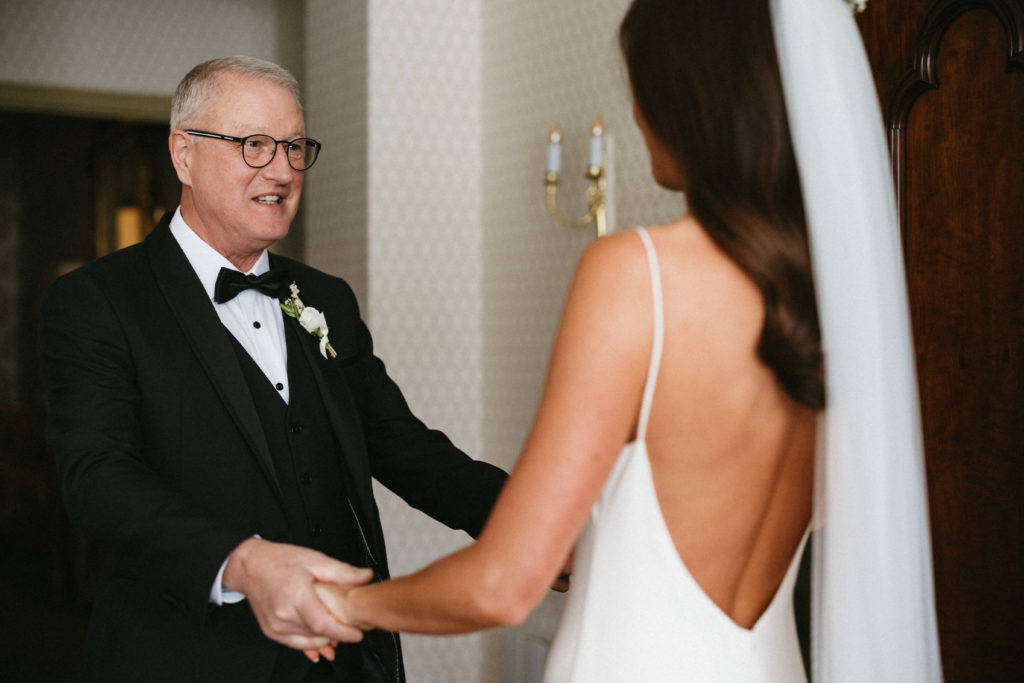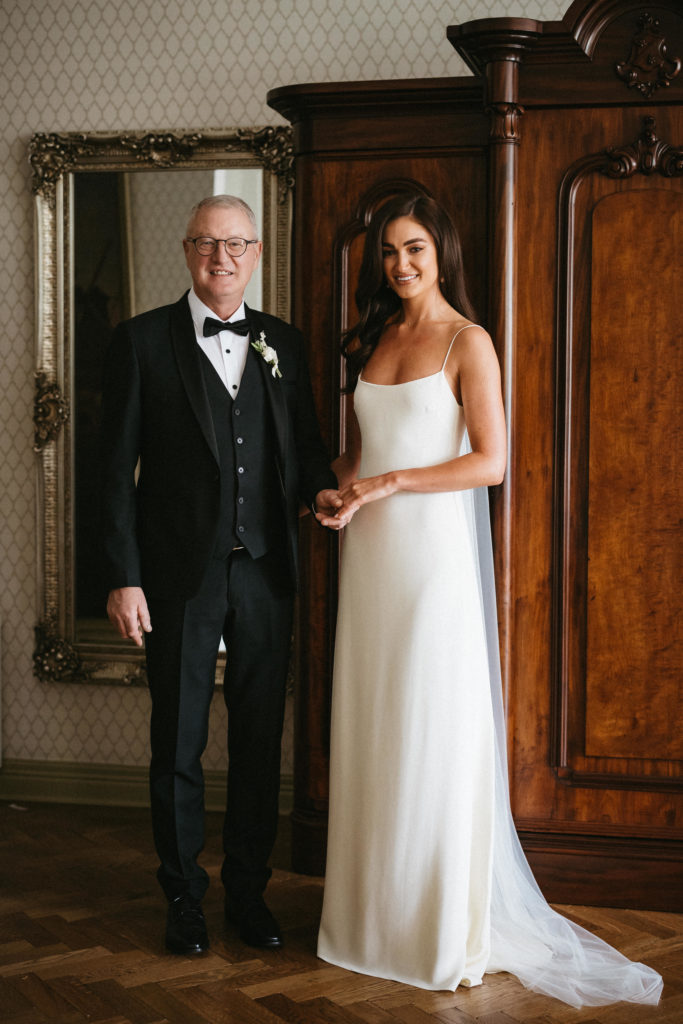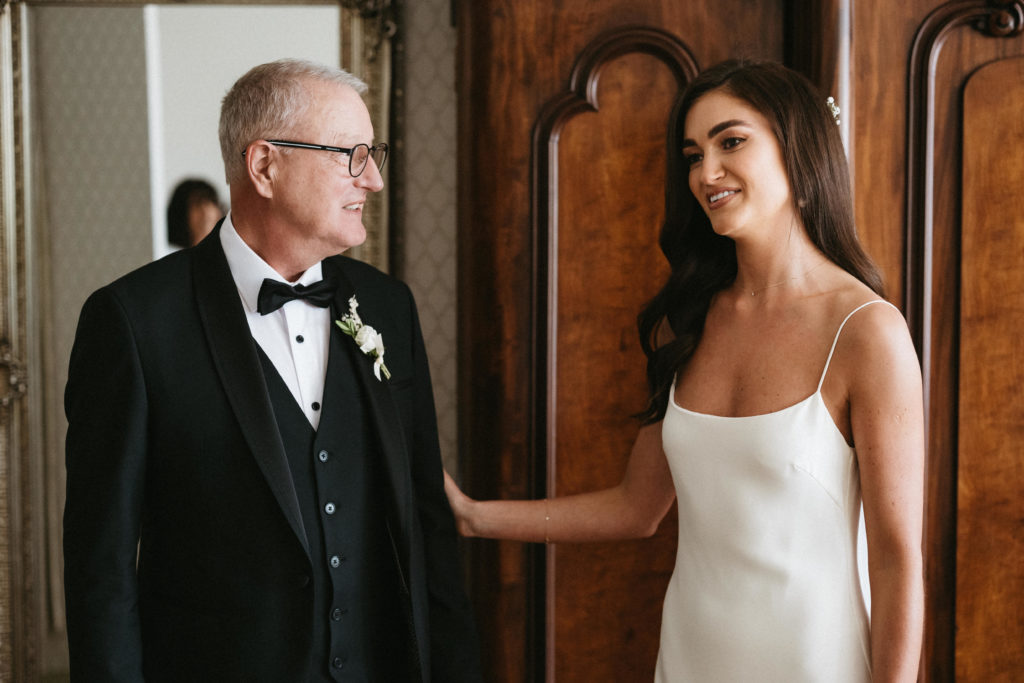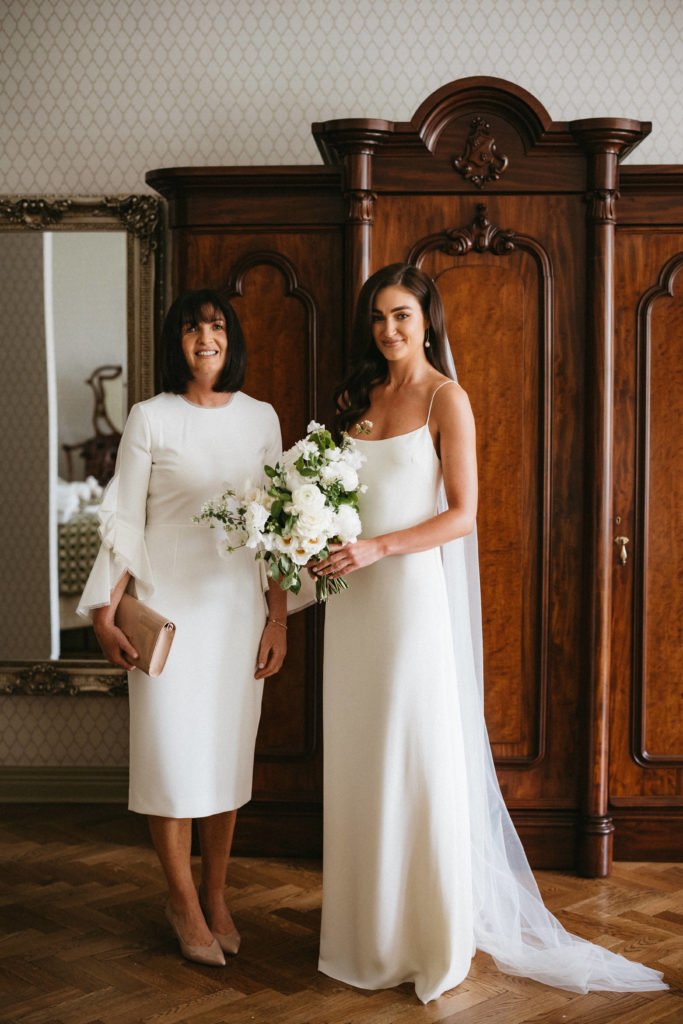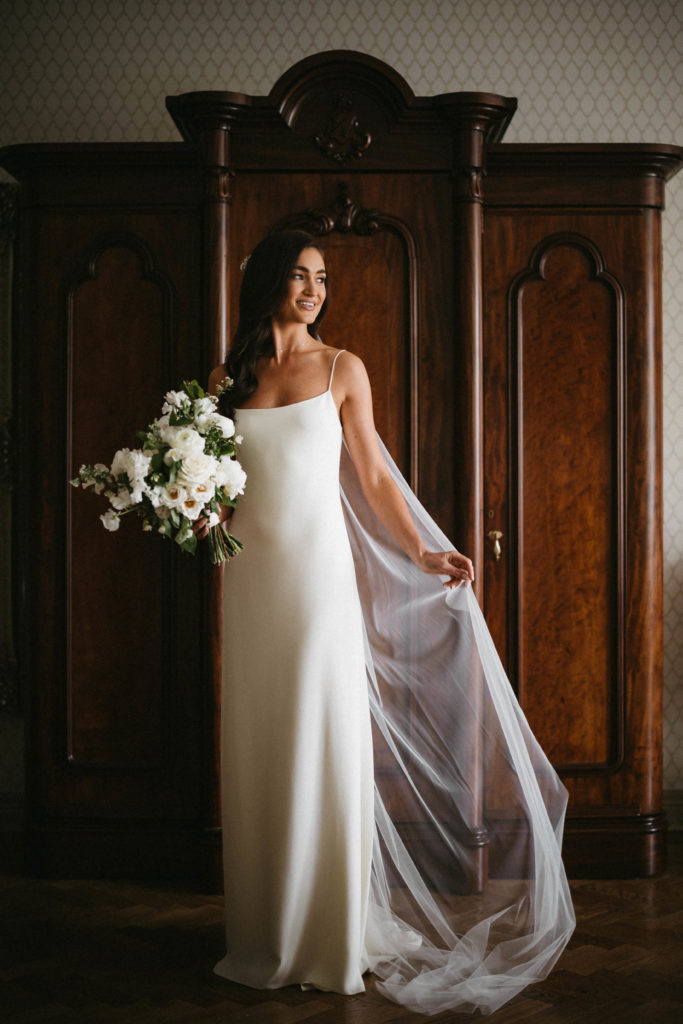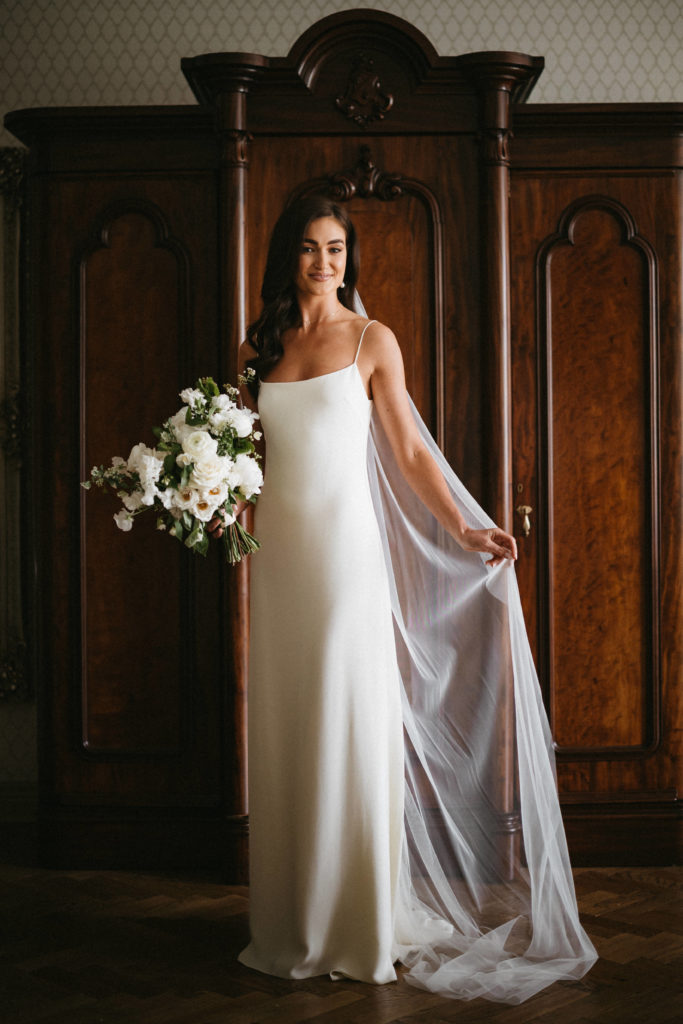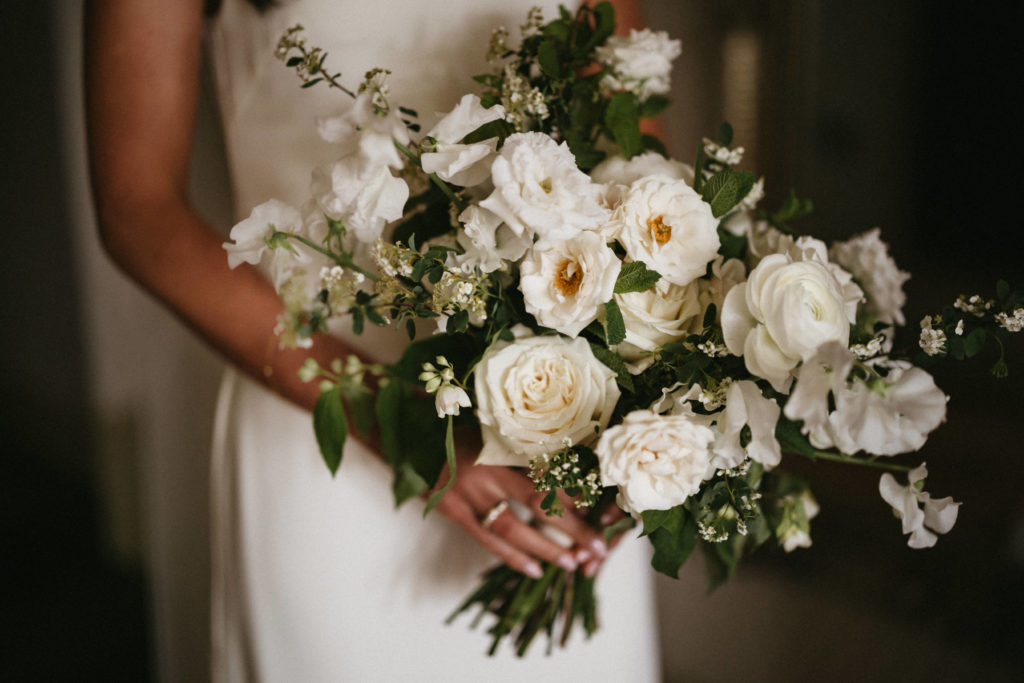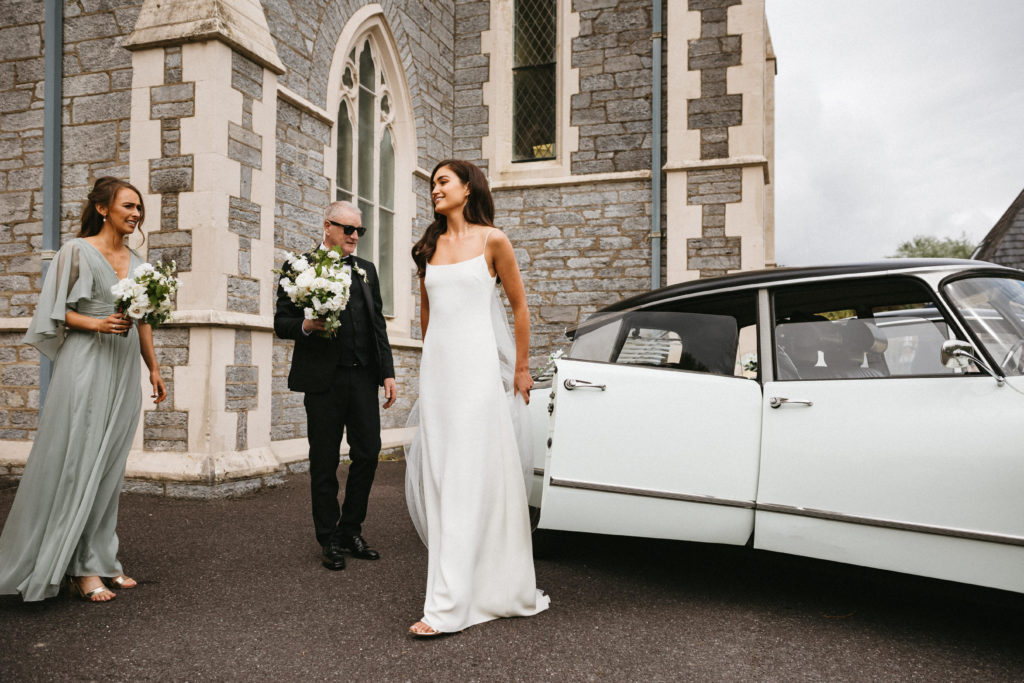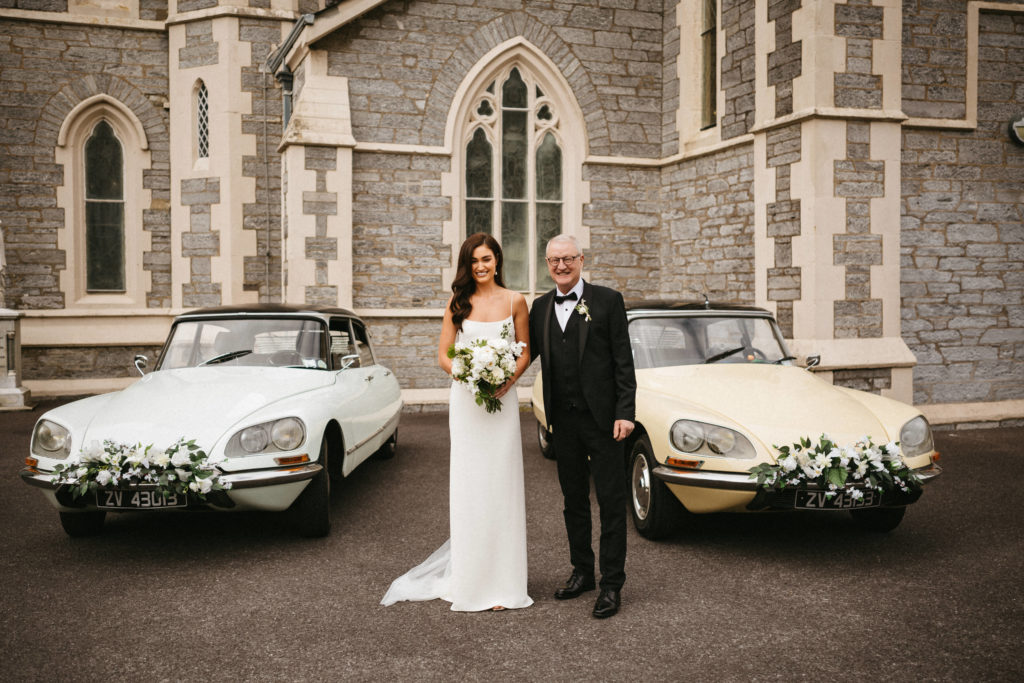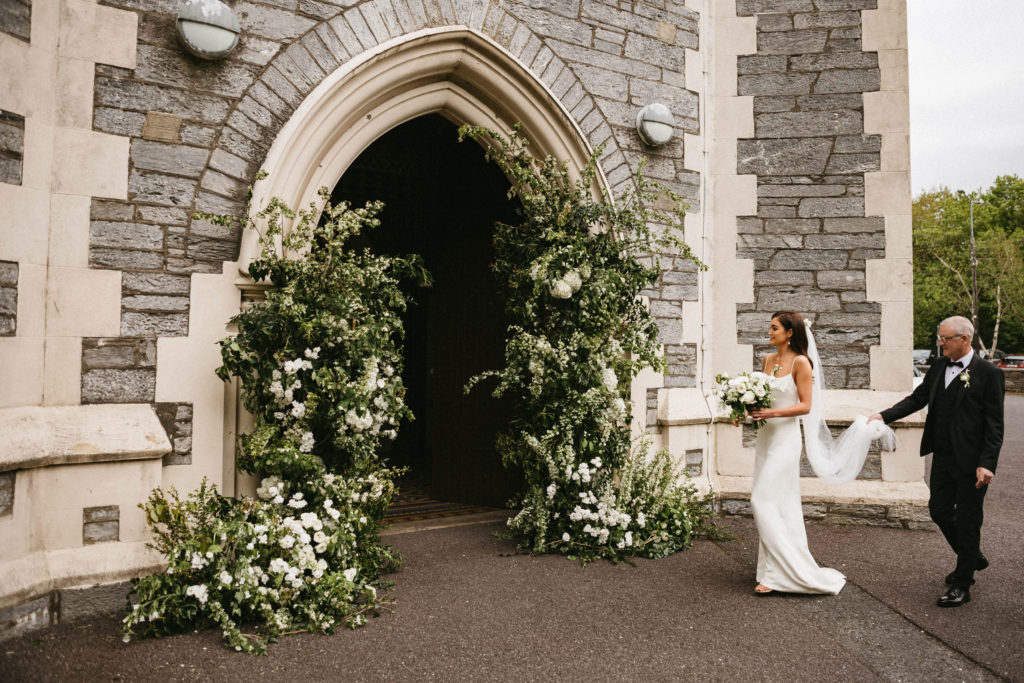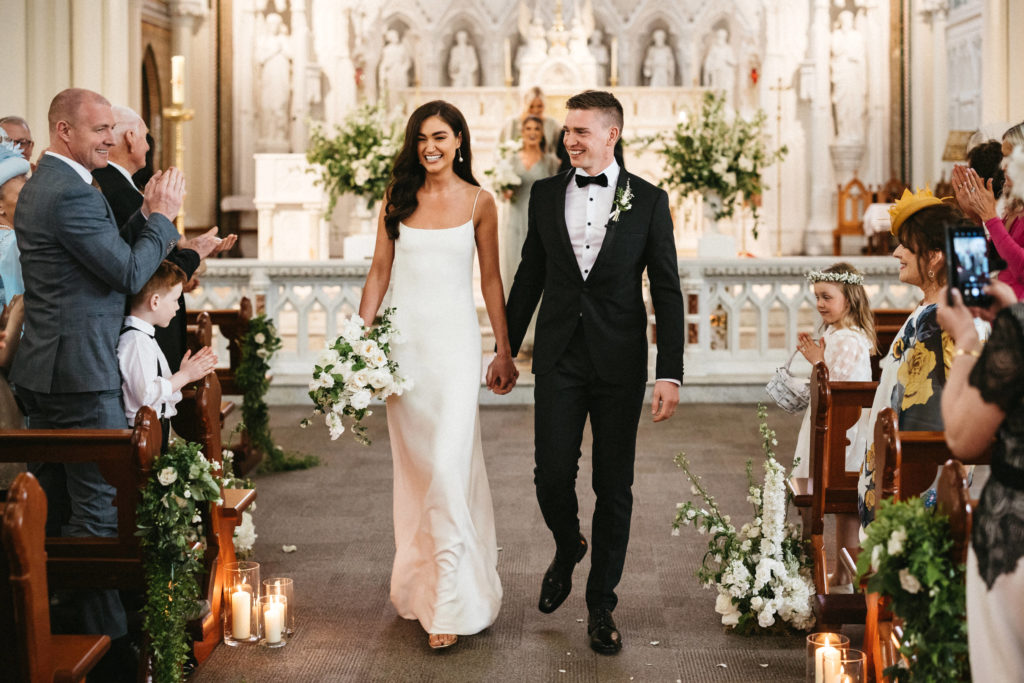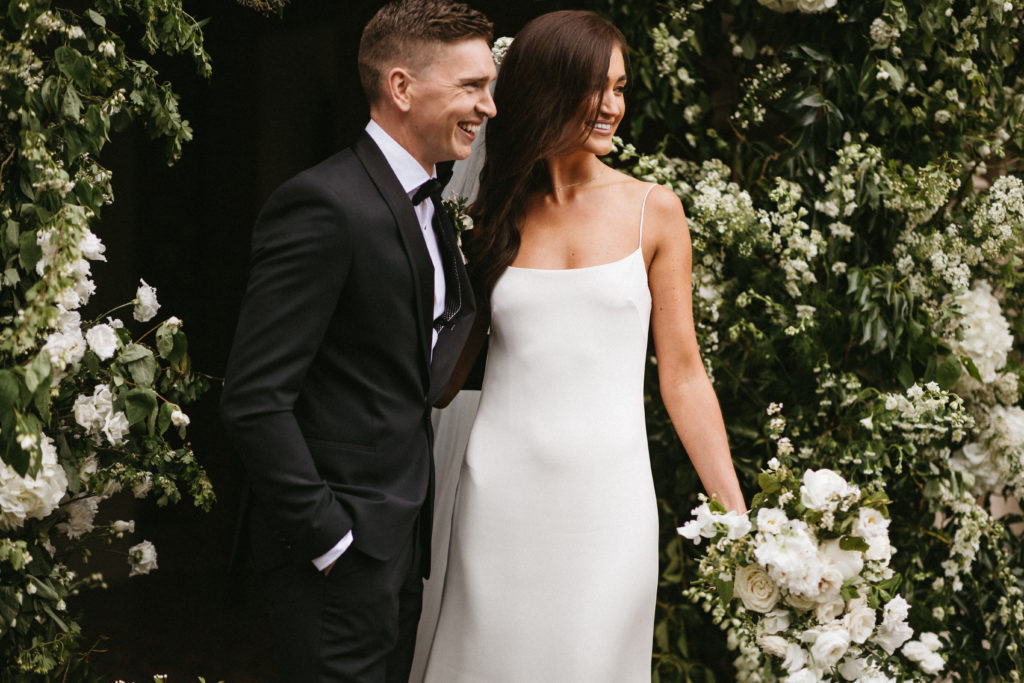 The Grooms Suit
Brendan has a great relationship with a local retailer, Diarmuid Moran from Moran's Menswear, so it was an easy choice. We wanted to go with a classic, timeless style, so chose a Benetti black tux with black dickie bows and braces.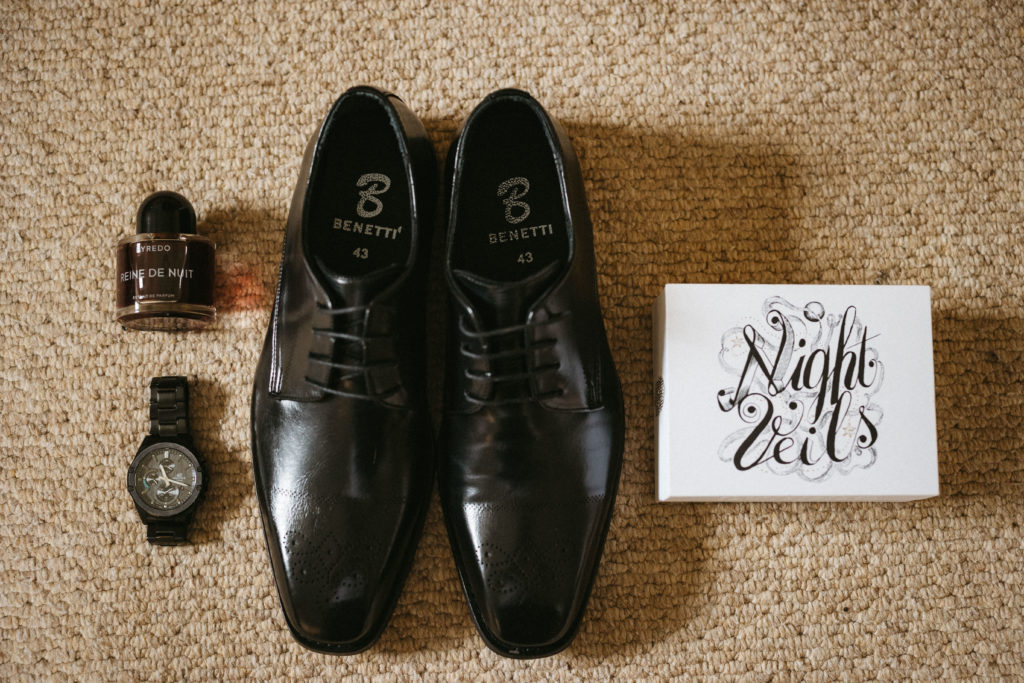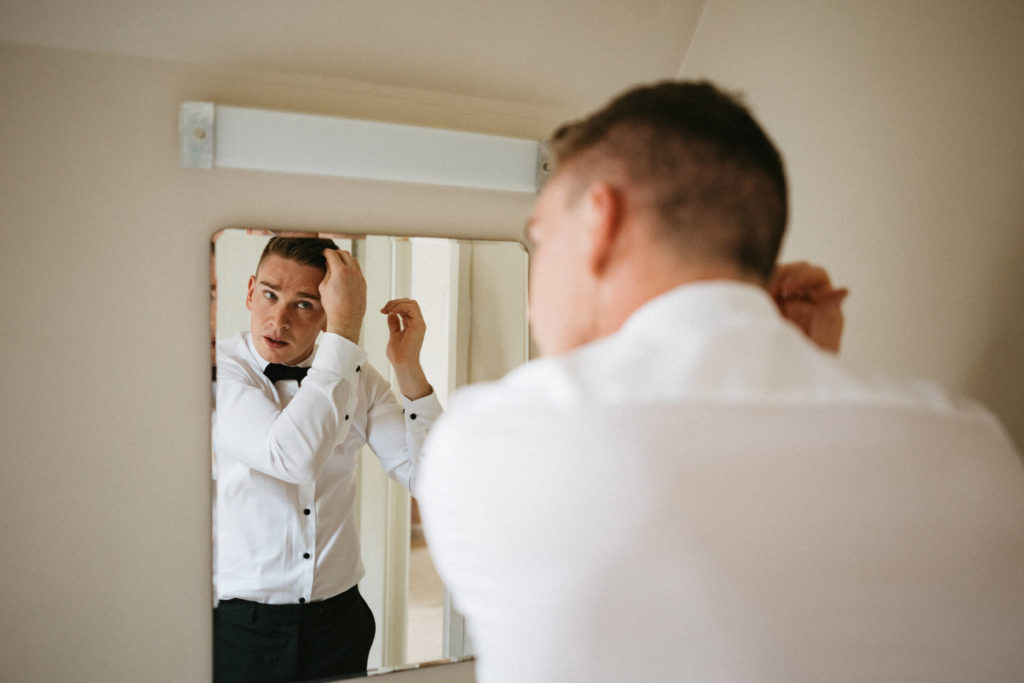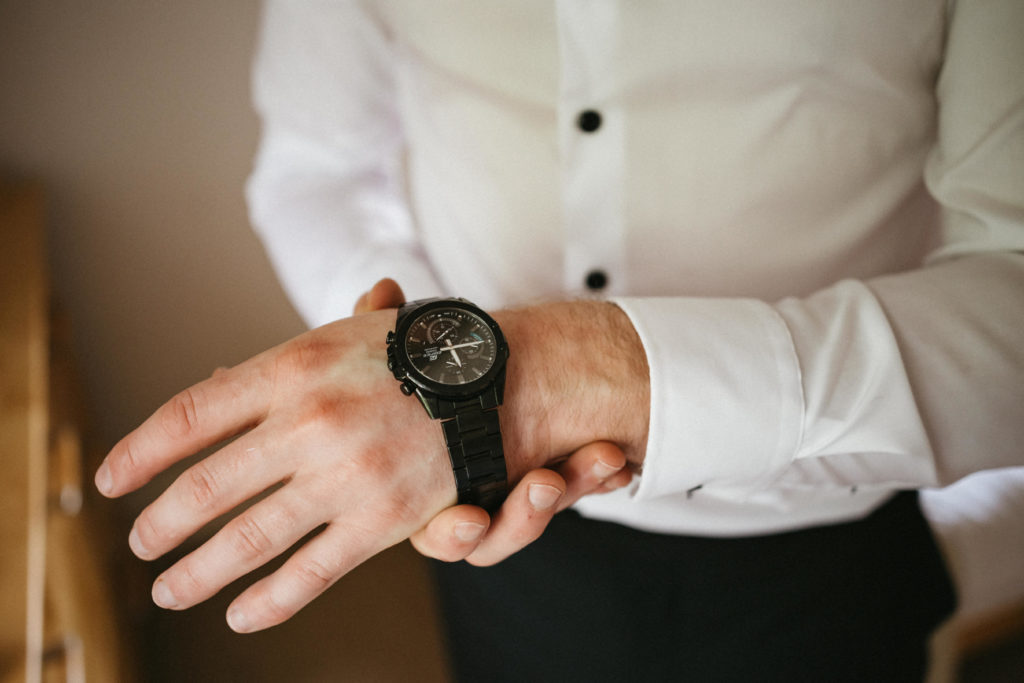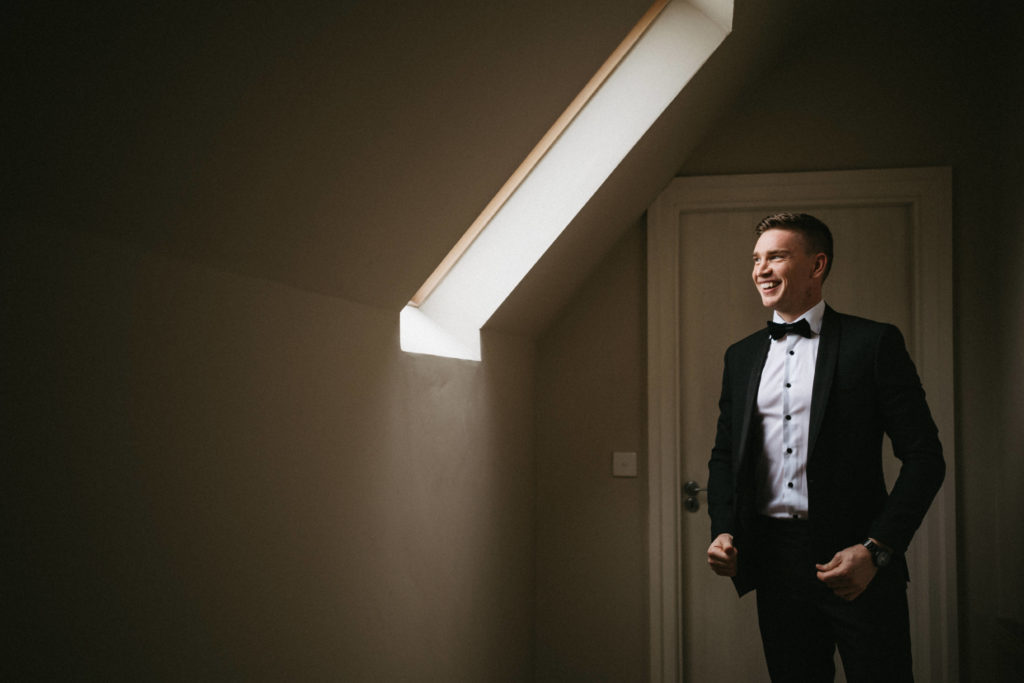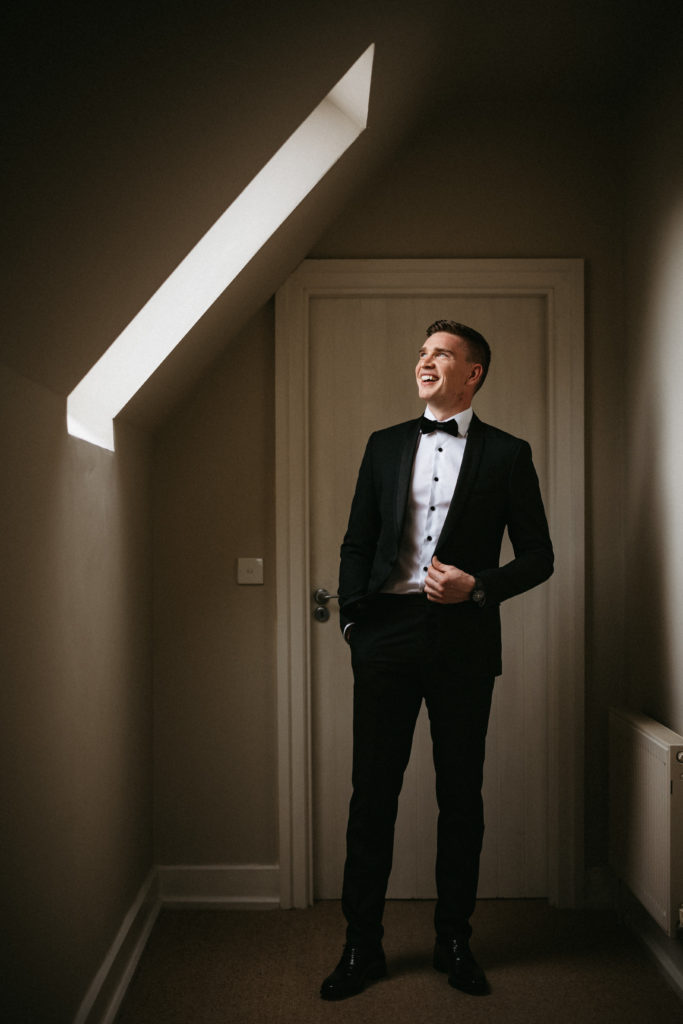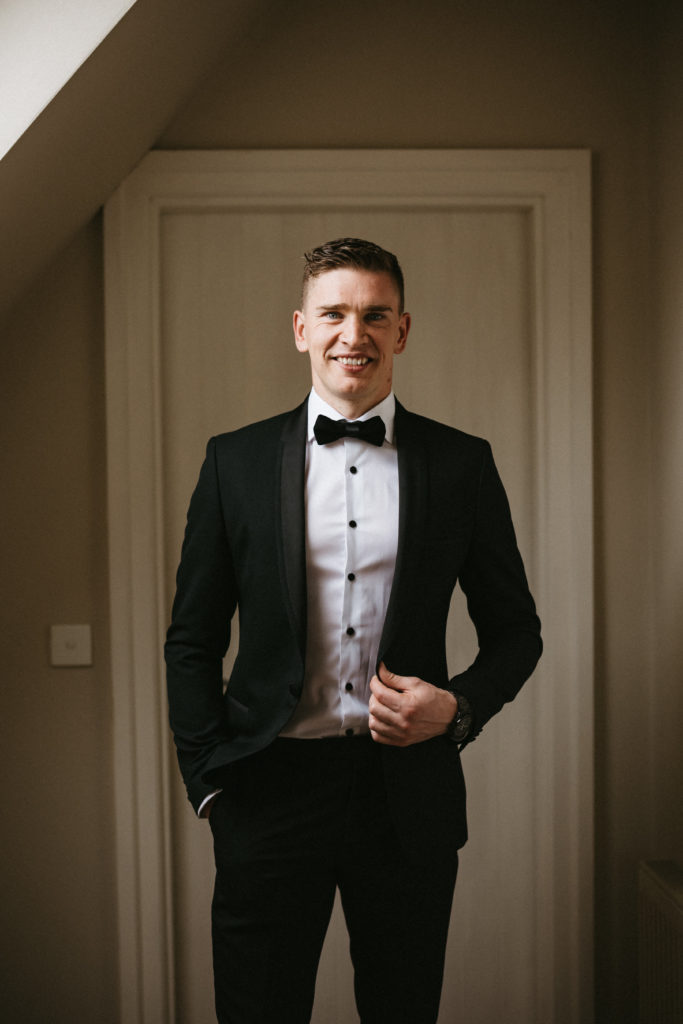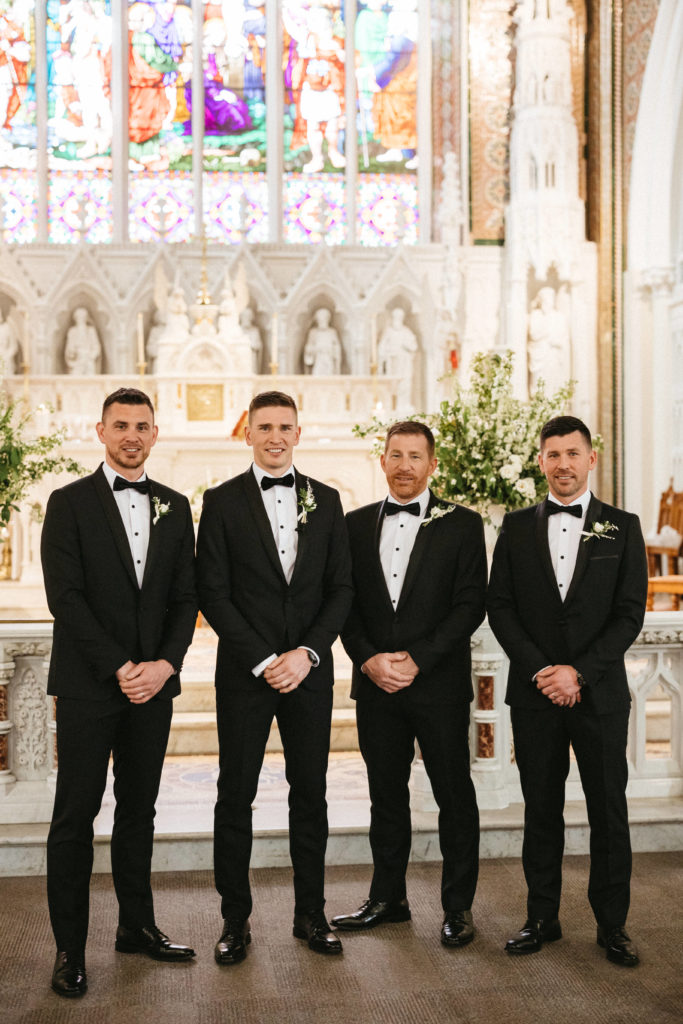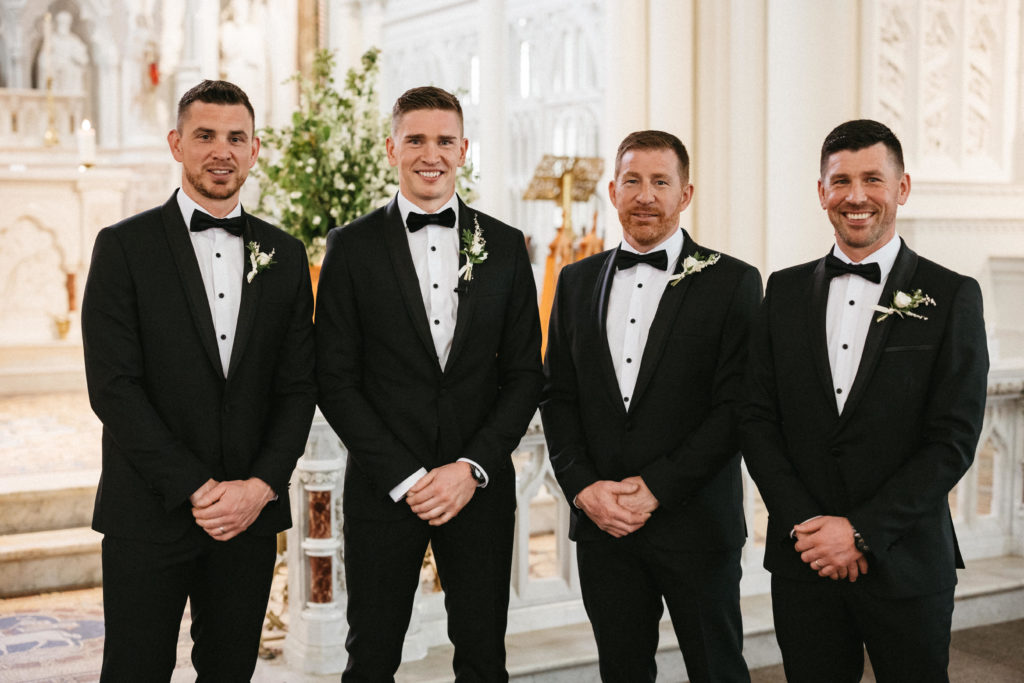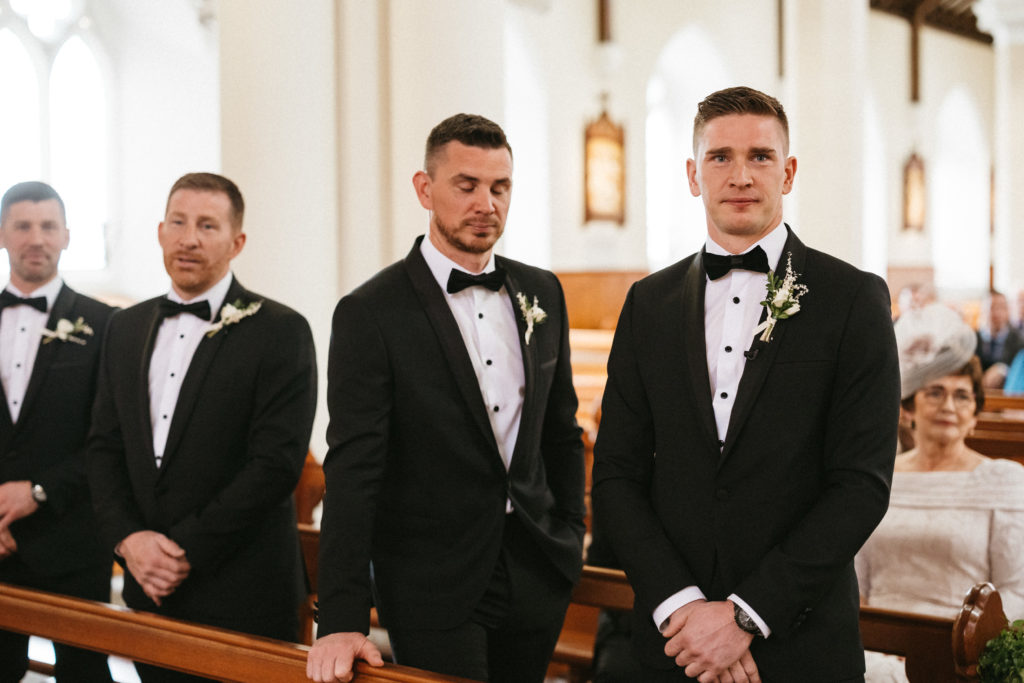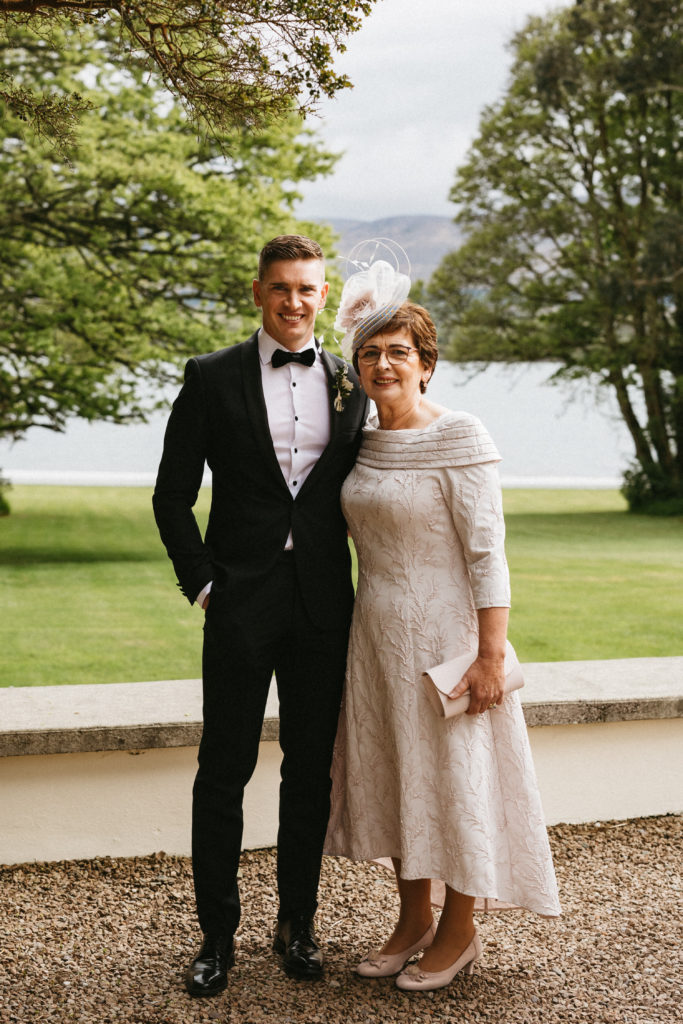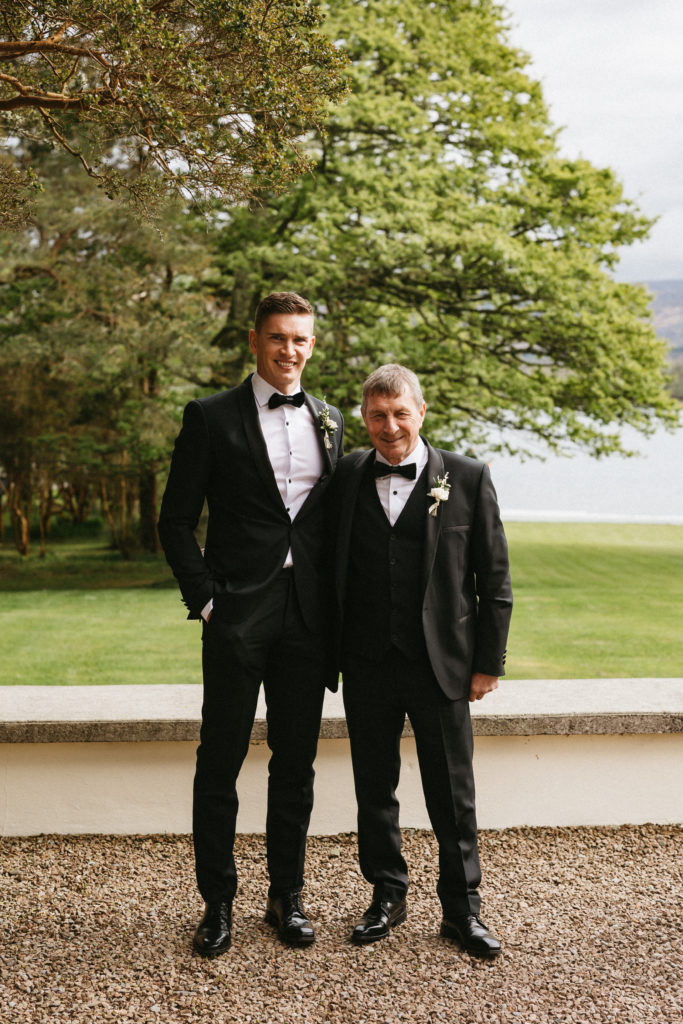 The Bridesmaids
I had 3 bridesmaids. My sister Orla was my Maid of Honour and 2 of my two school friends, Margaret and Caitrin. They were incredible and organised a brilliant hen party in Killarney. We also had such a lovely morning of the Wedding, which is such a big part of your day.  When it came to picking the bridesmaids dresses my priority was that the girls would be comfortable and happy with the dresses. I choose the colour and after that, I let them pick a style they would like. We searched online and ended up purchasing from ASOS. They were cheap and cheerful and ordering online meant the girls could try on their dresses at home to see if they were happy with them. We sent lots of videos back and forth which was really handy. The girls were so relaxed about it, so it was a really straight forward process.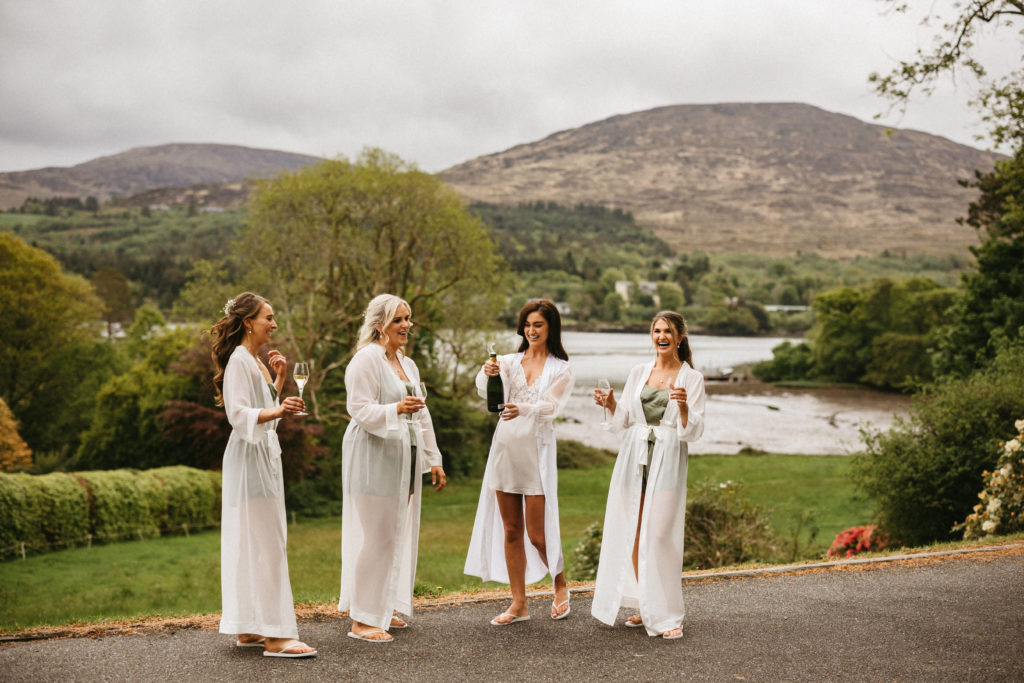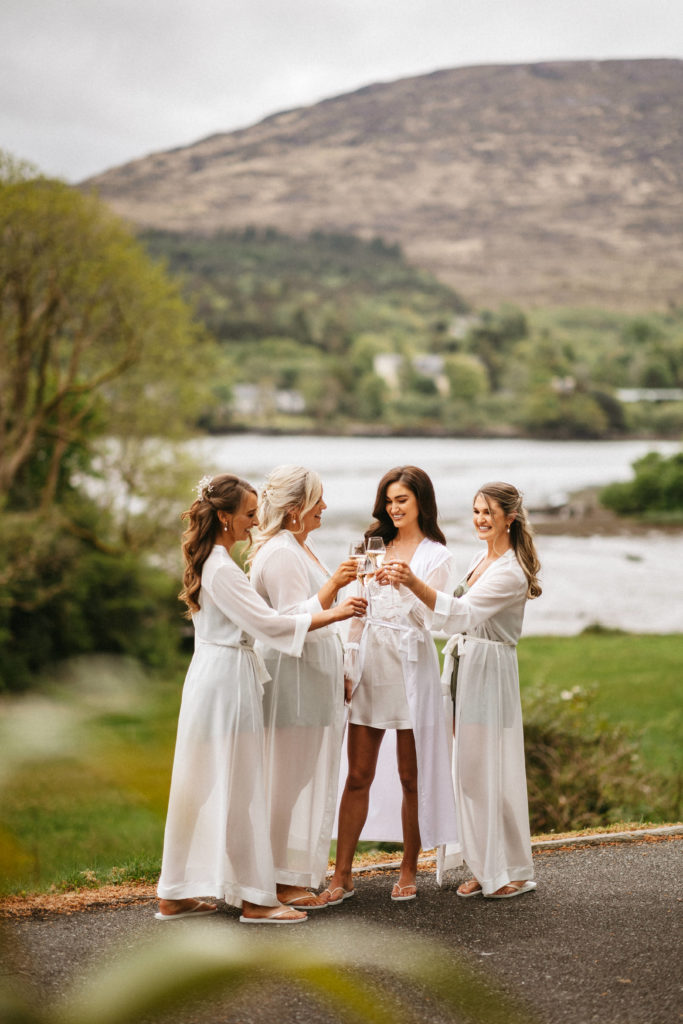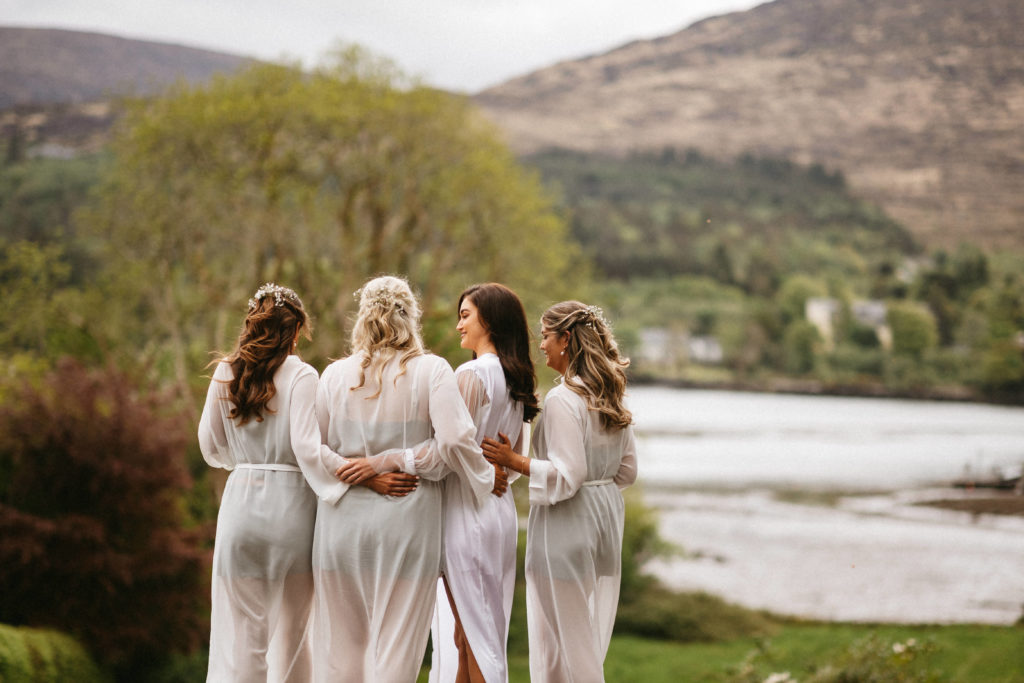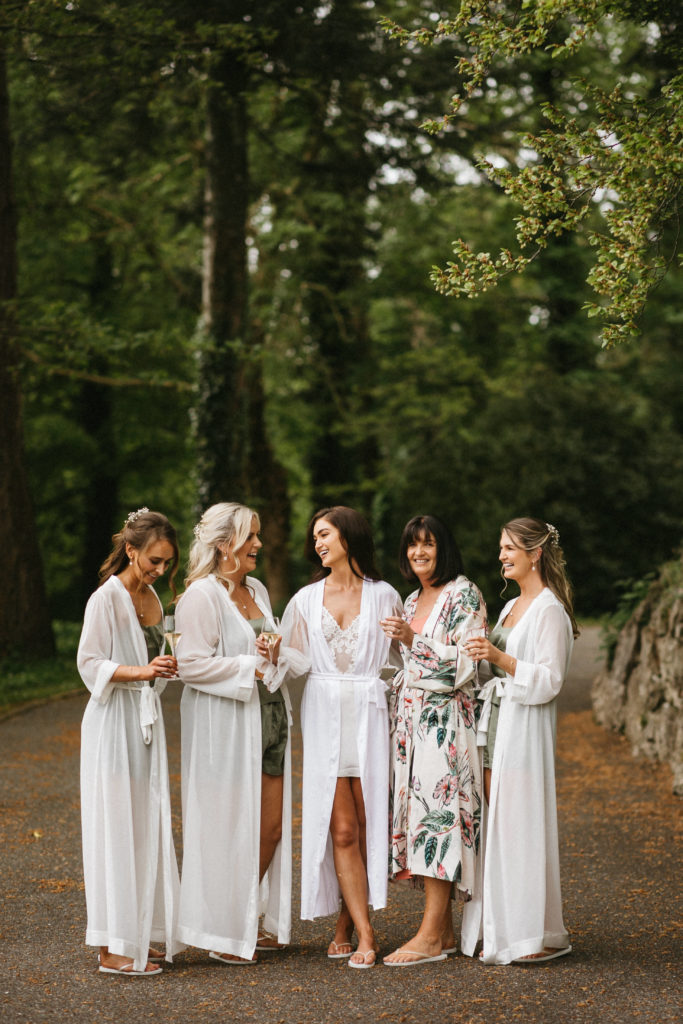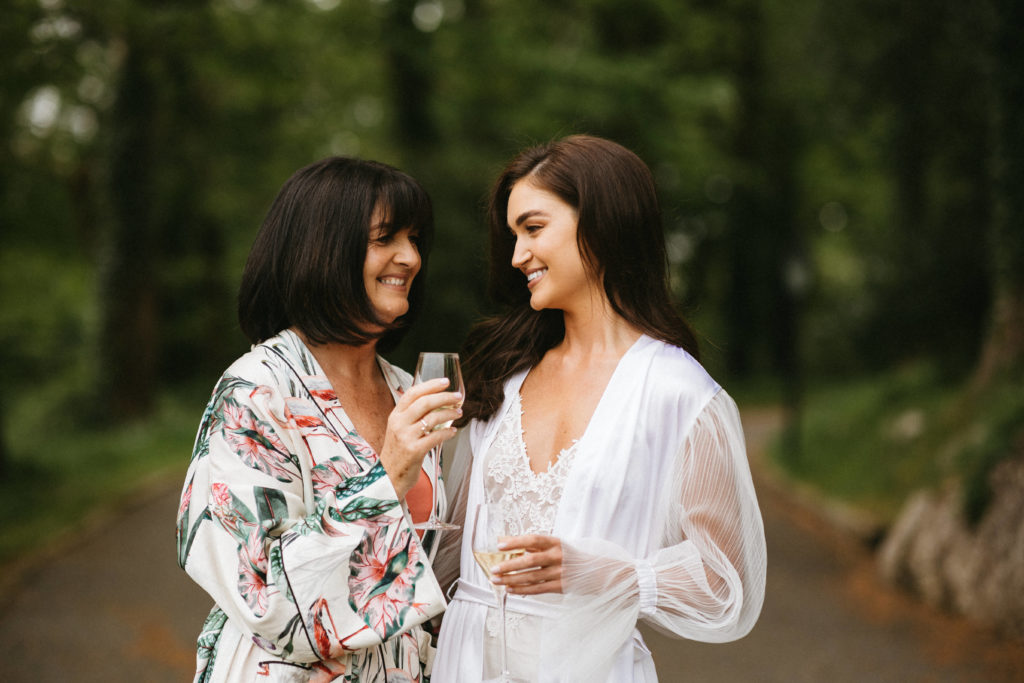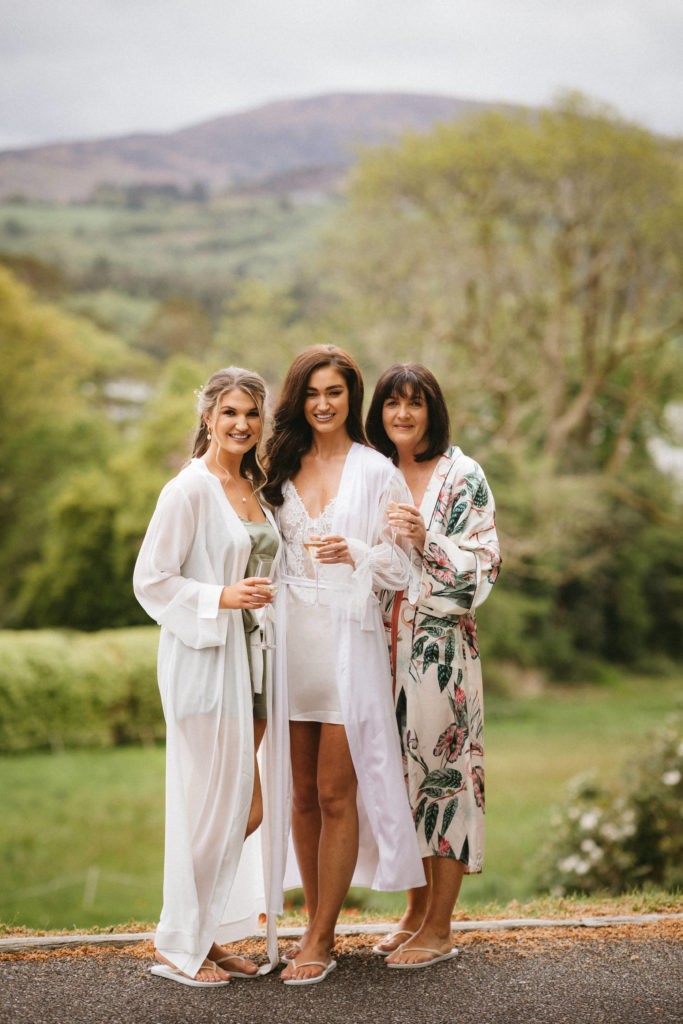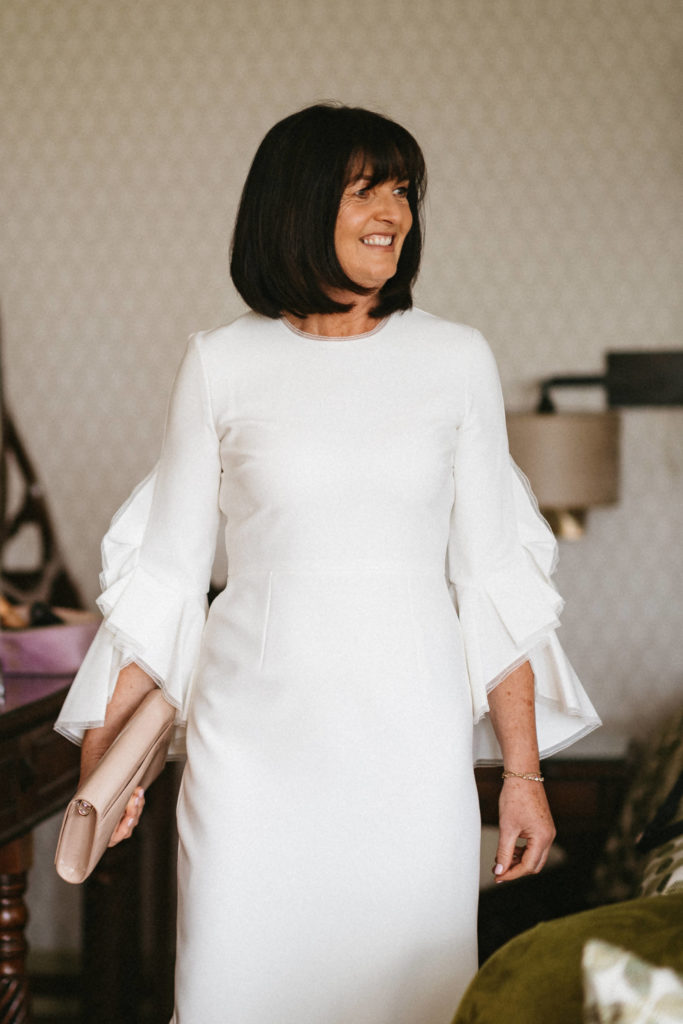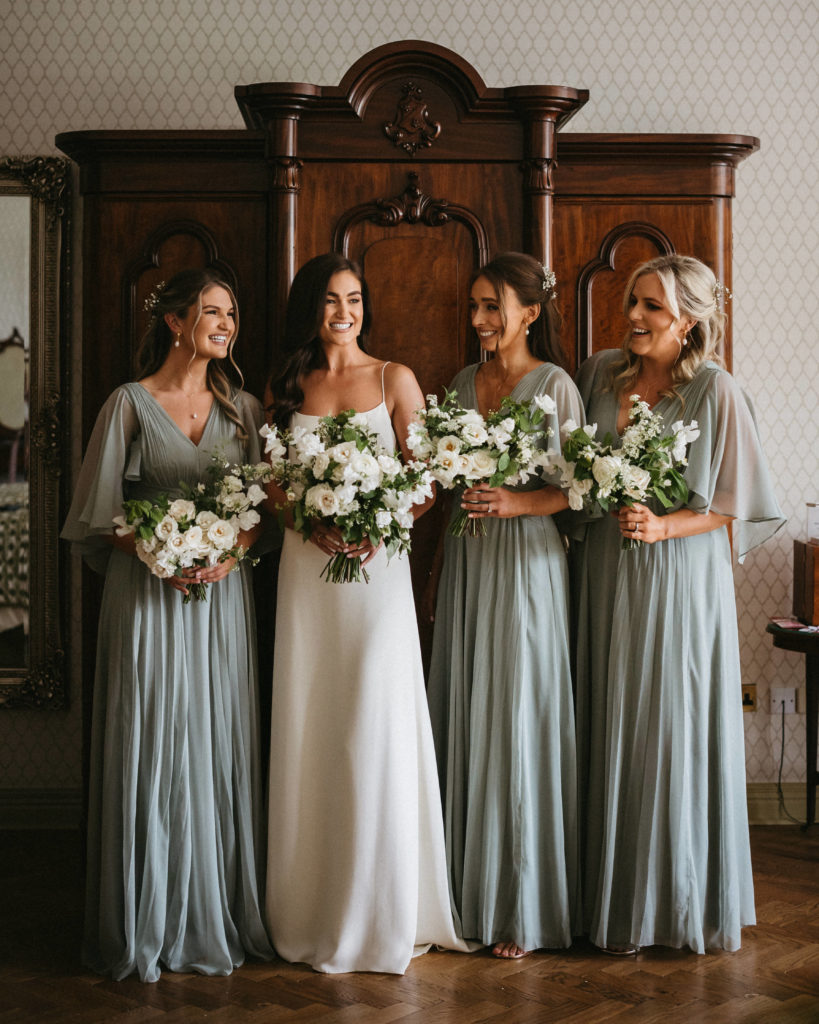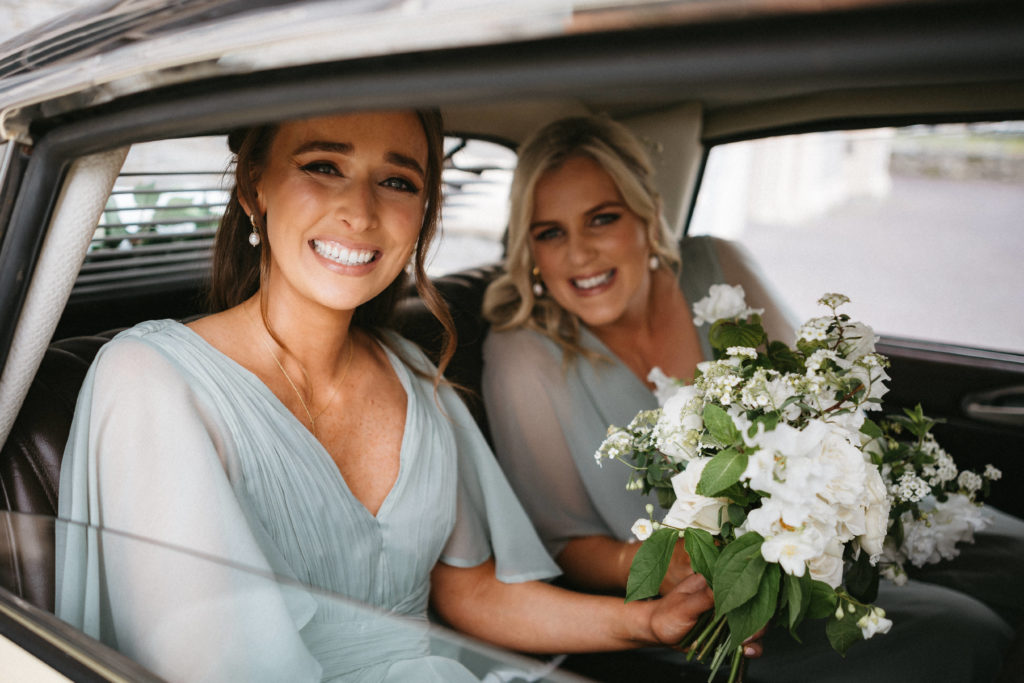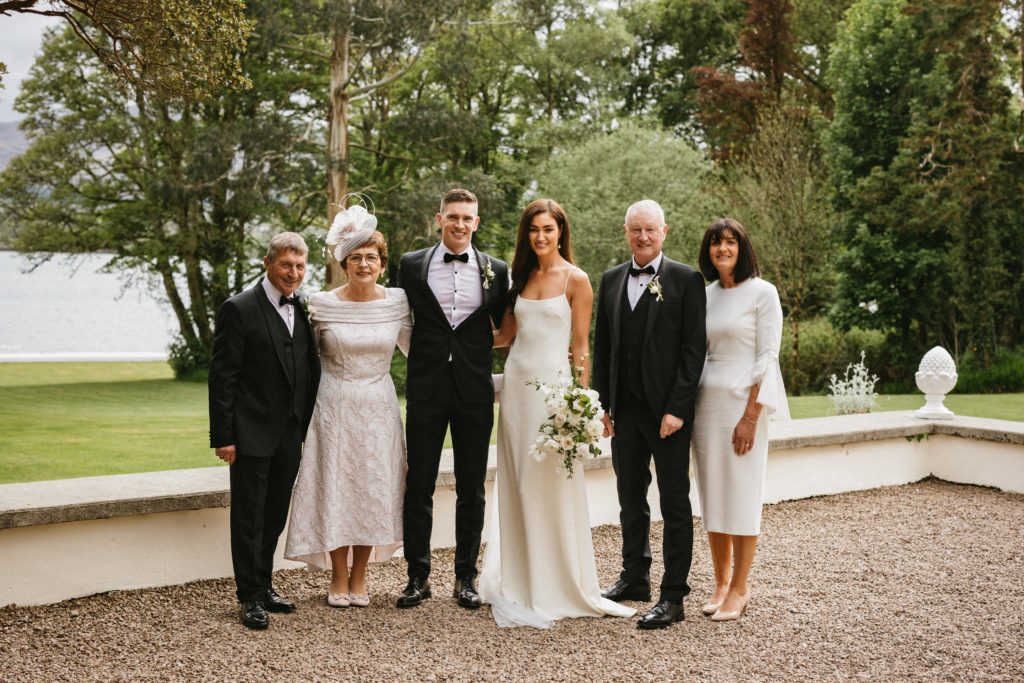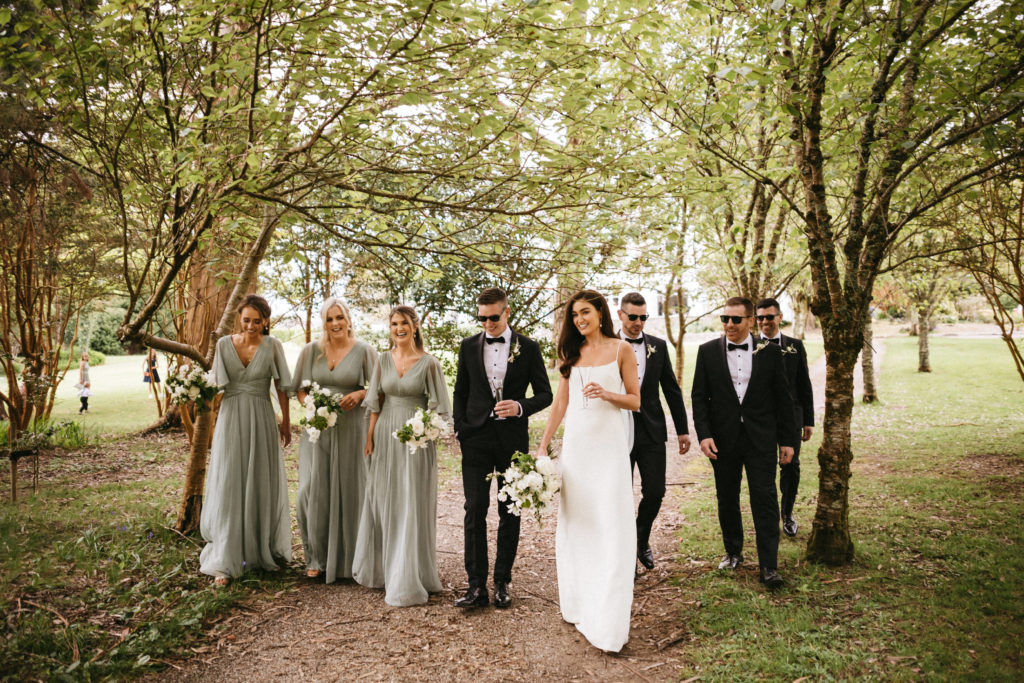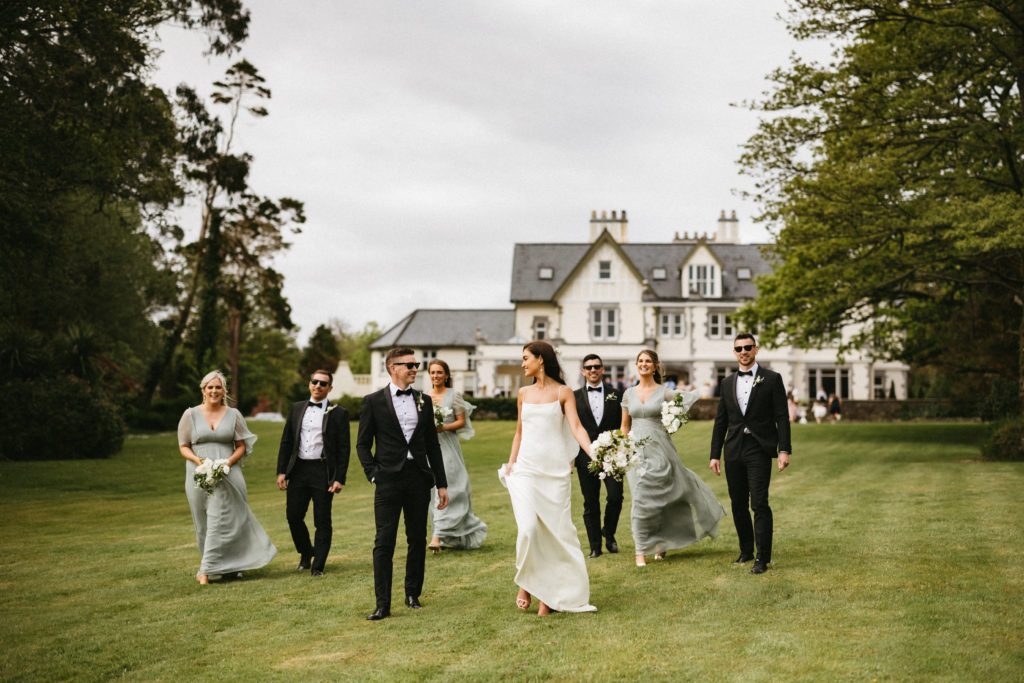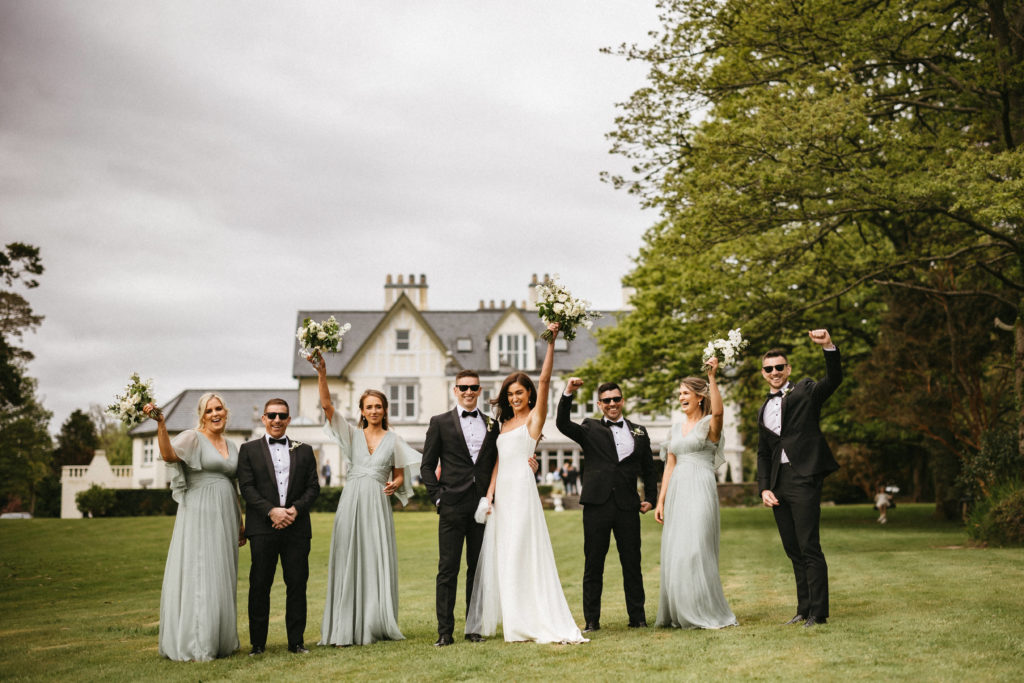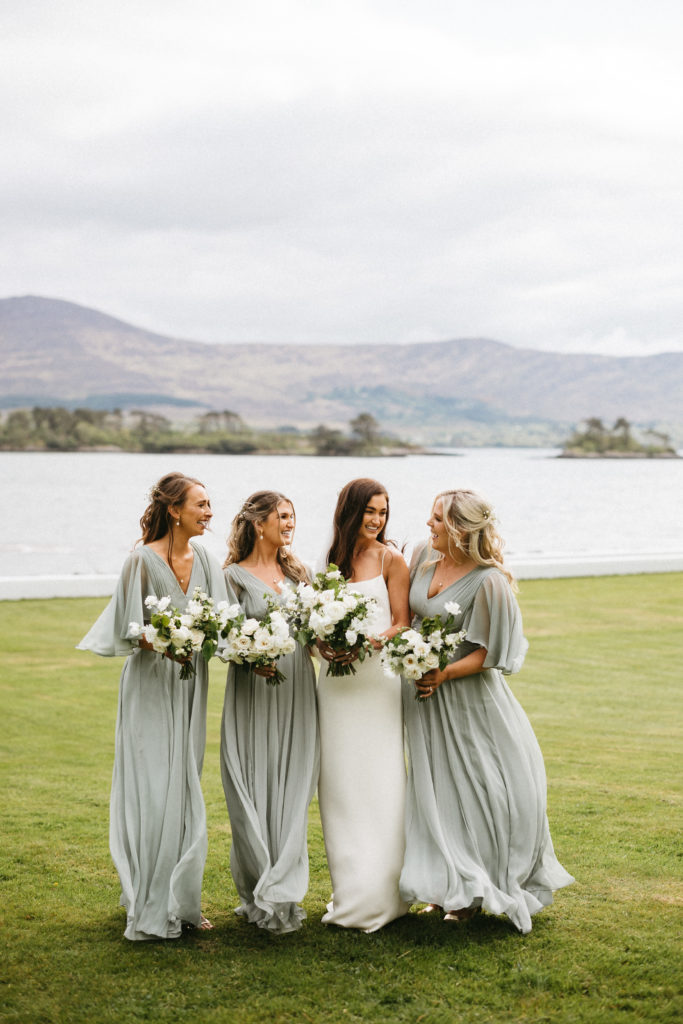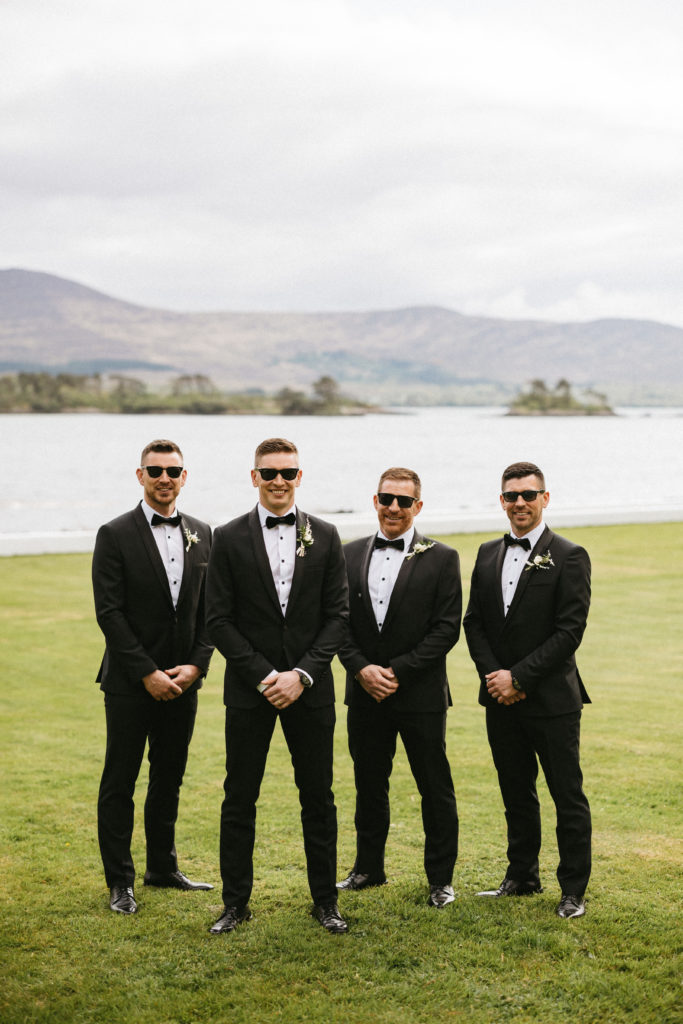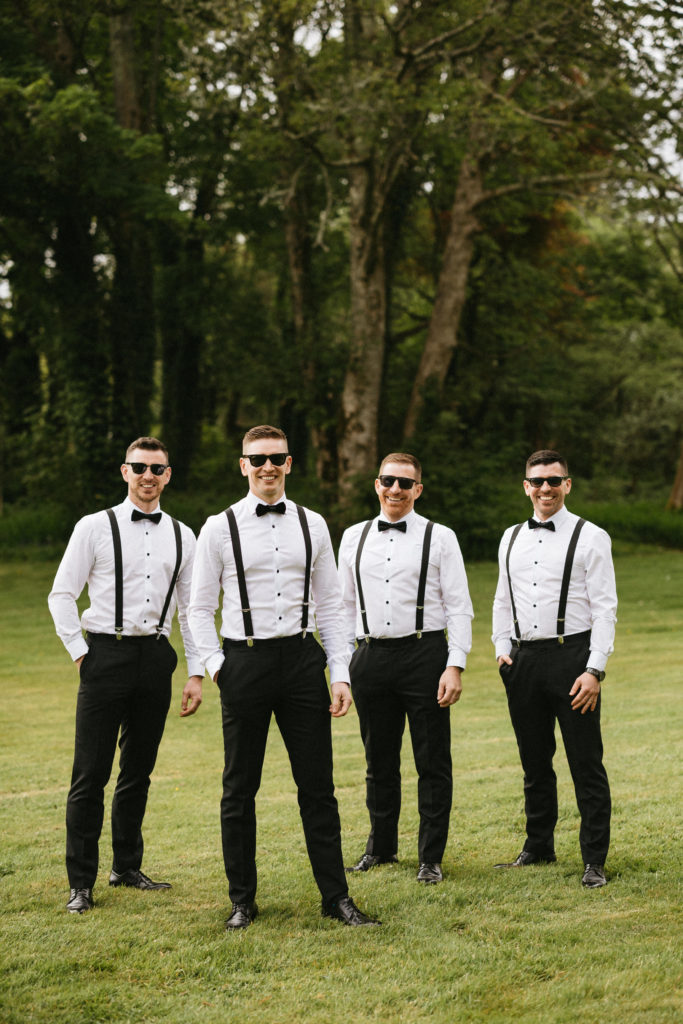 The Venue
Both Brendan and I always wanted to get married in Kerry. We also liked the idea of getting married in a Manor House rather than a hotel. Dromquinna Manor in Kenmare was exactly what we were looking for. It's situated on beautiful grounds and overlooking the water so it was perfect. We both also loved the idea that lots of our friends and family hadn't been there before so we felt it would be special for them too.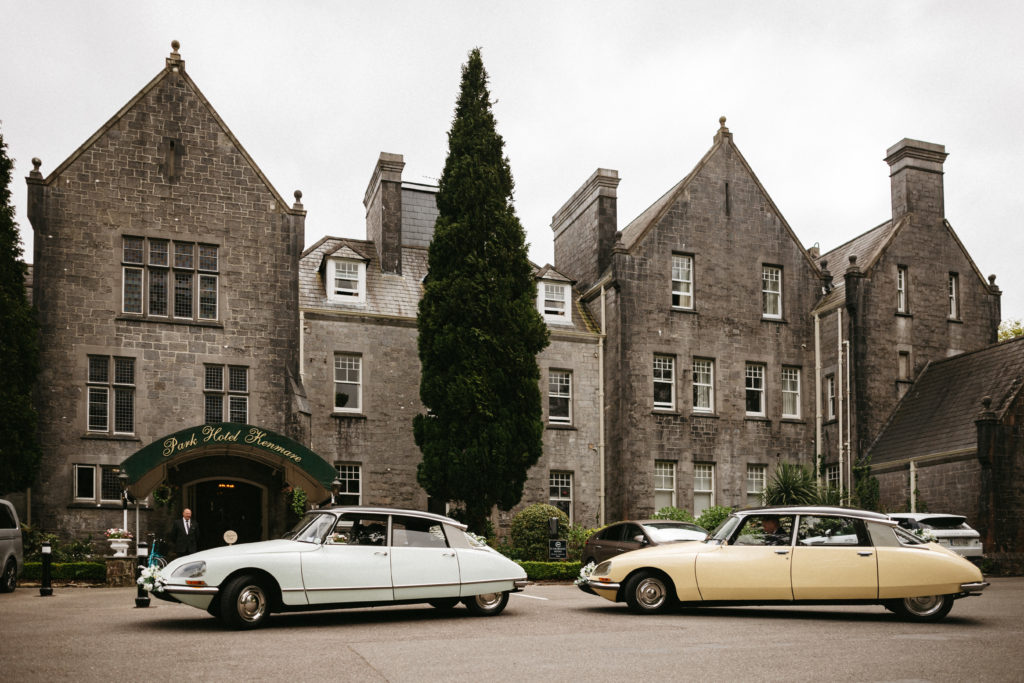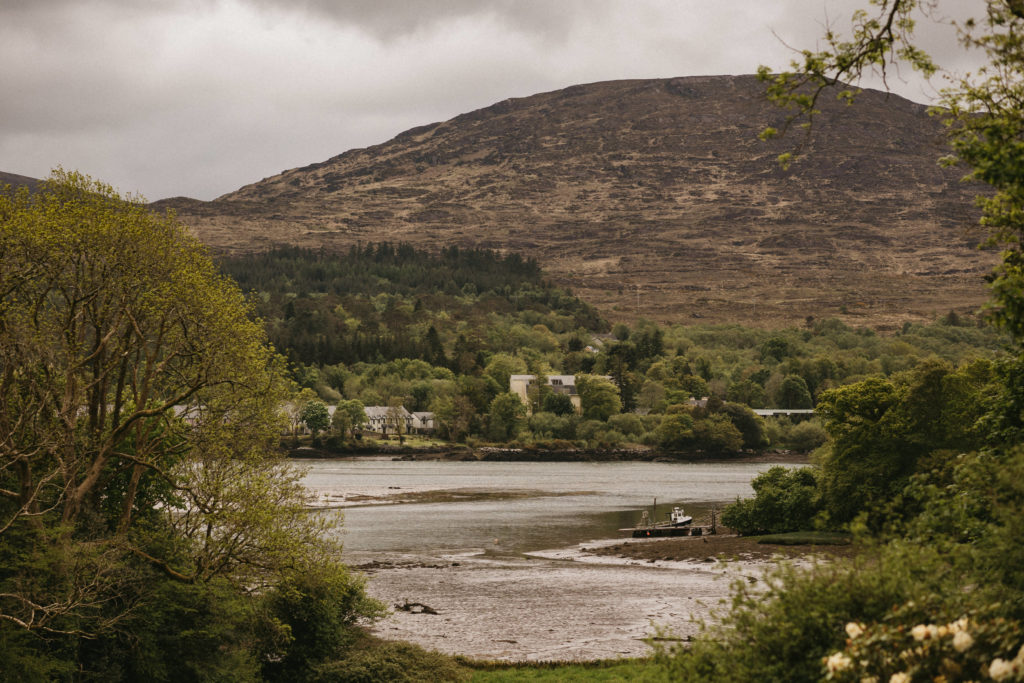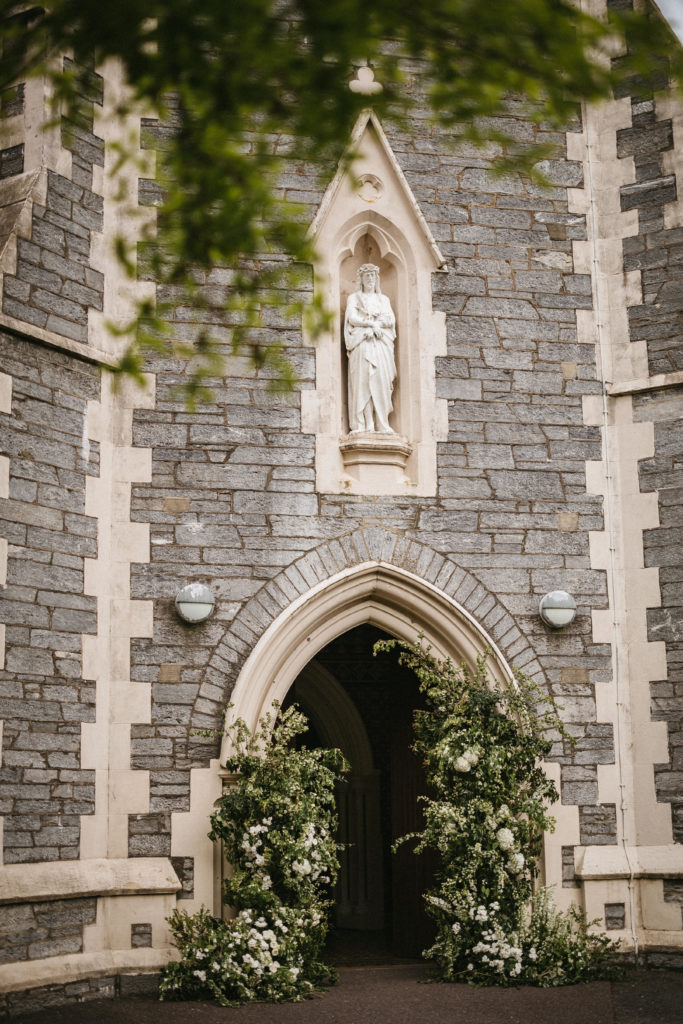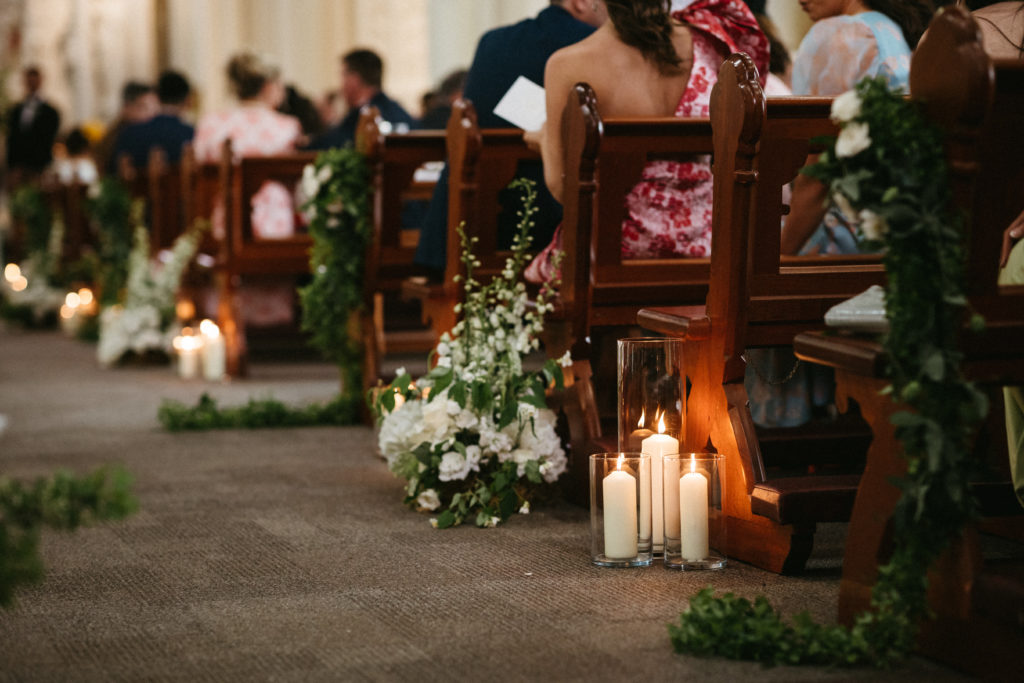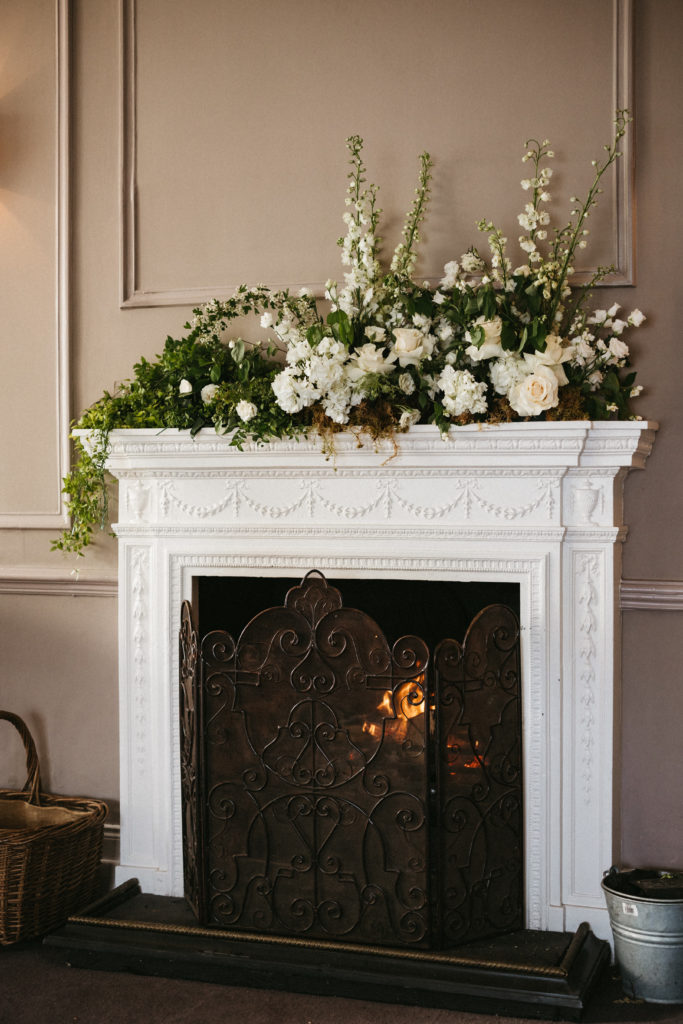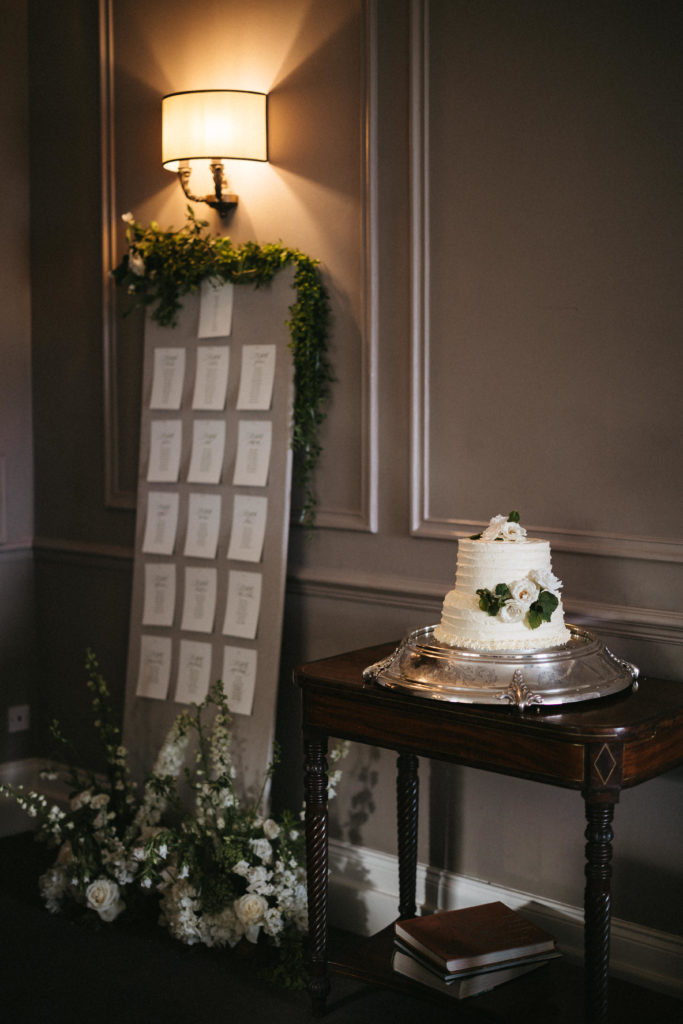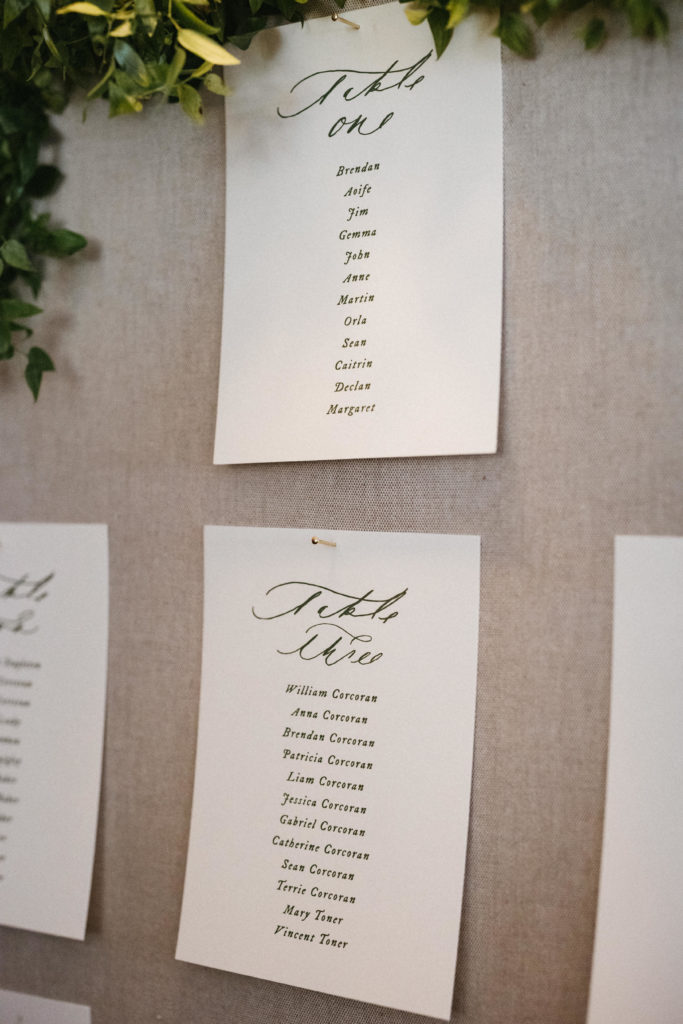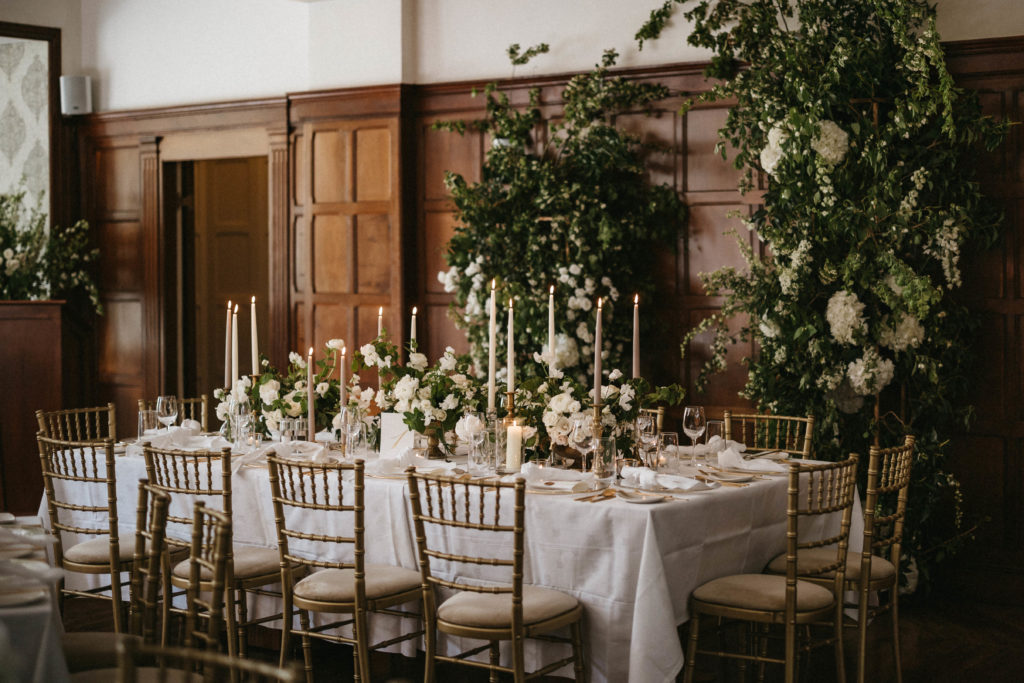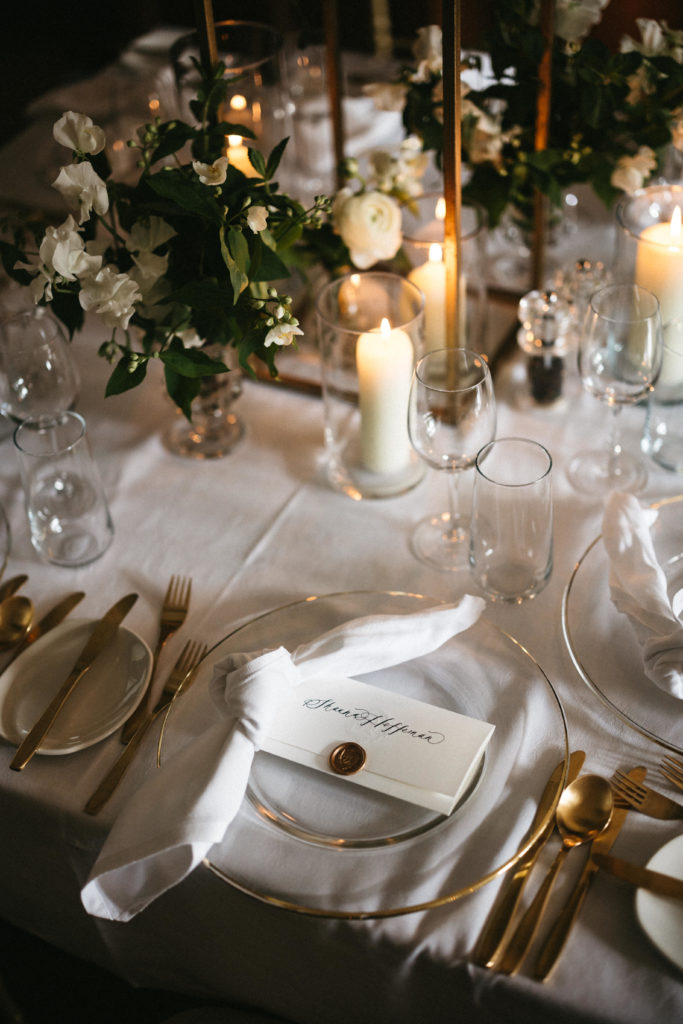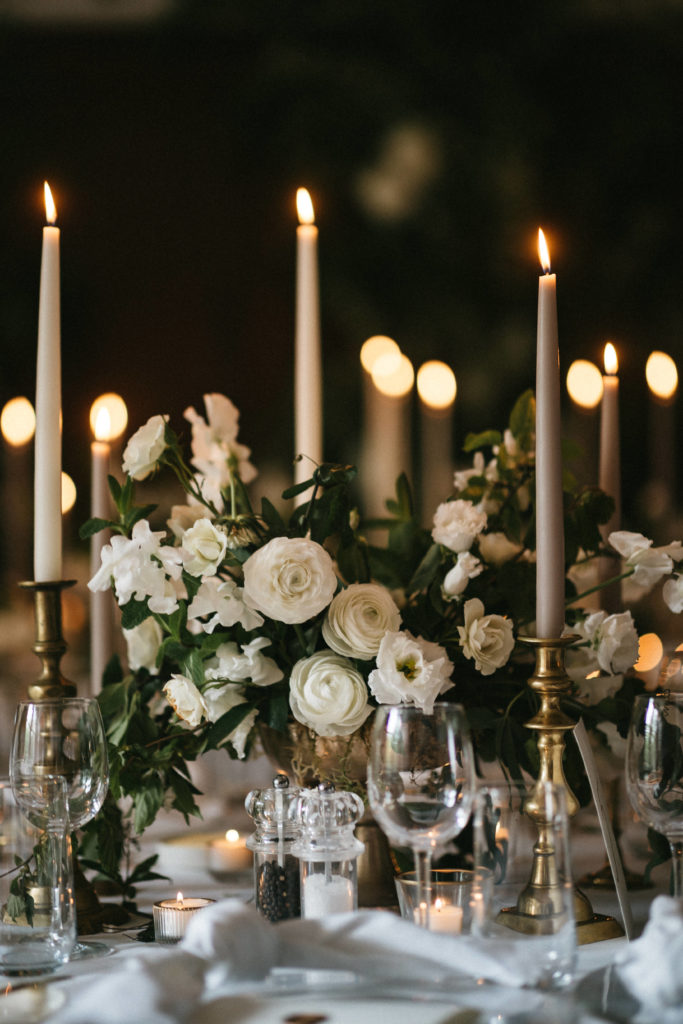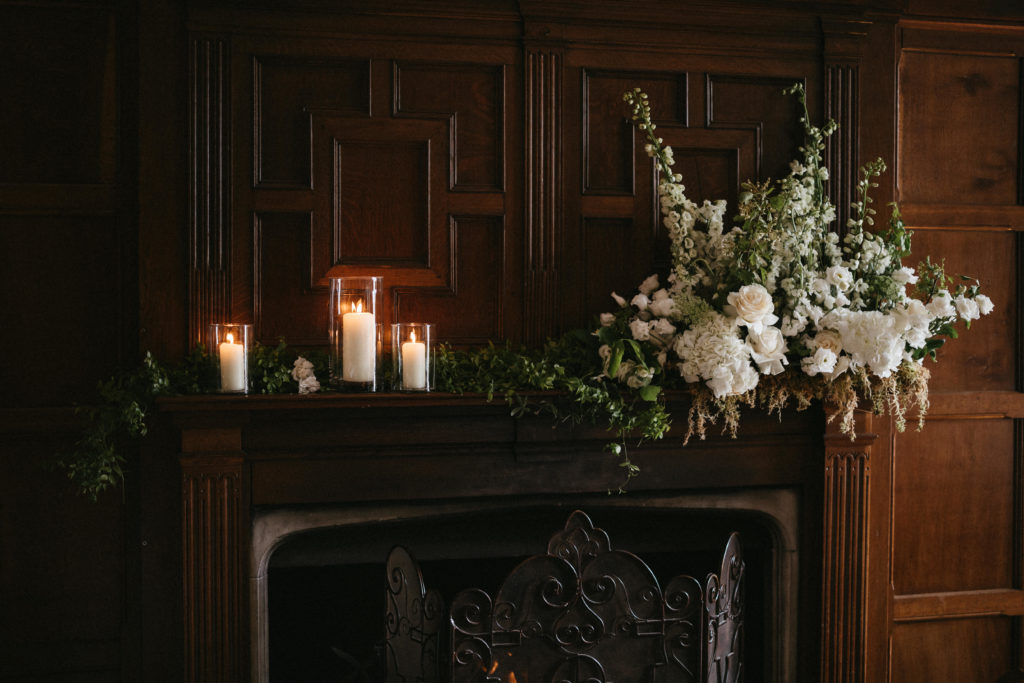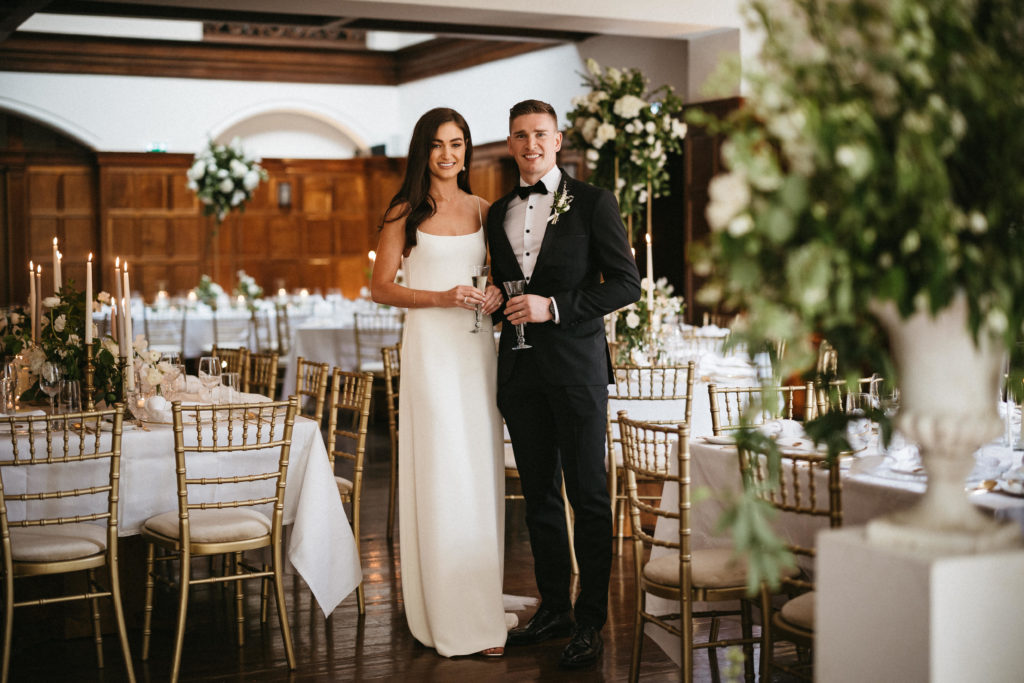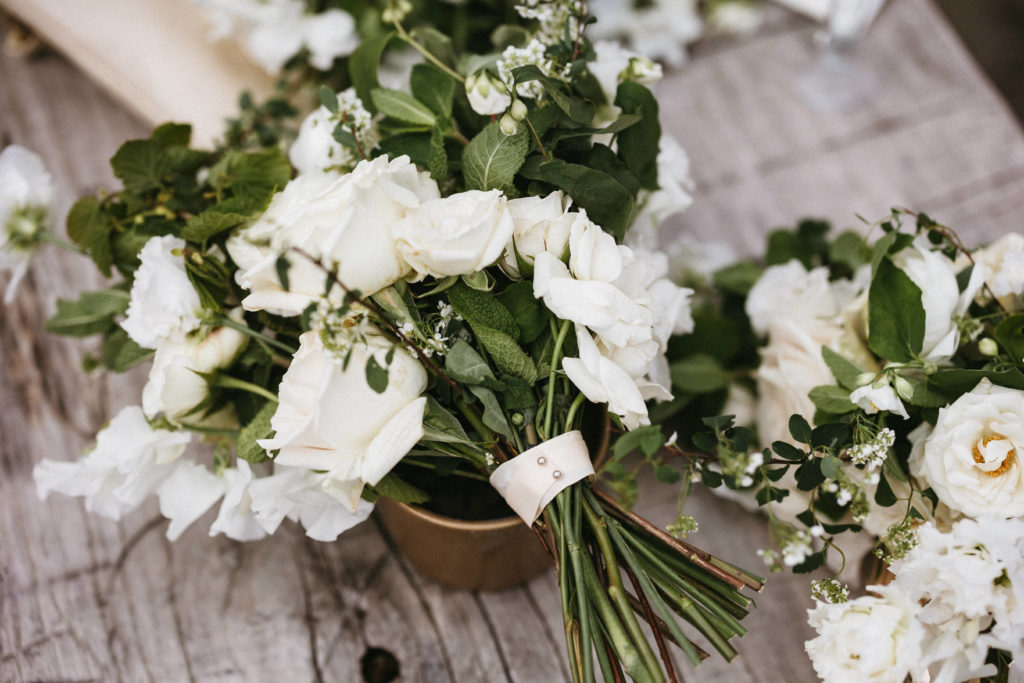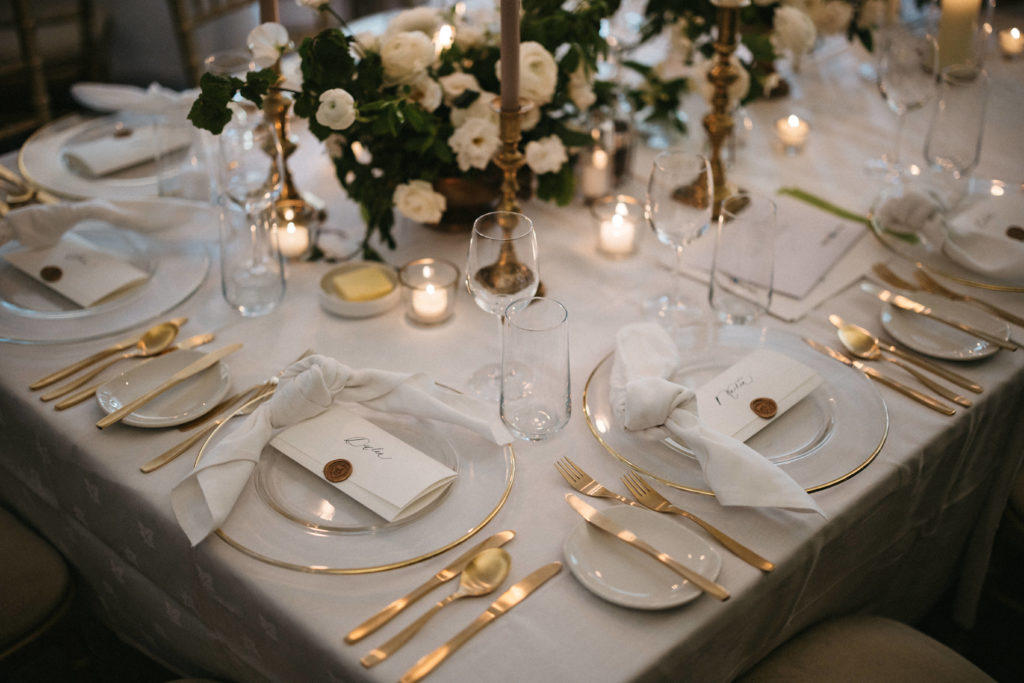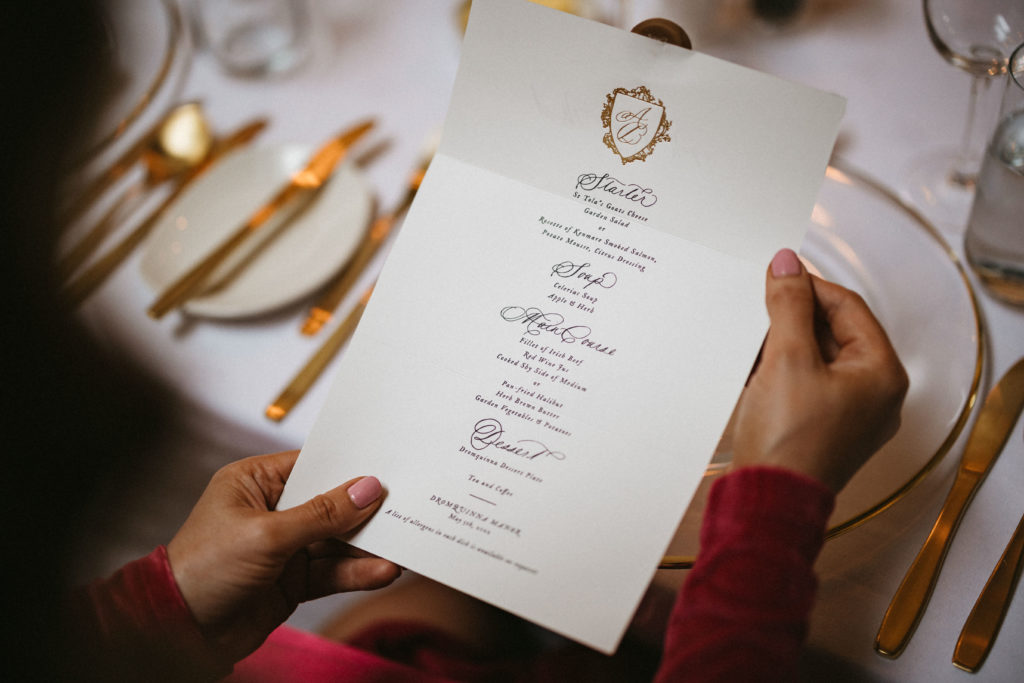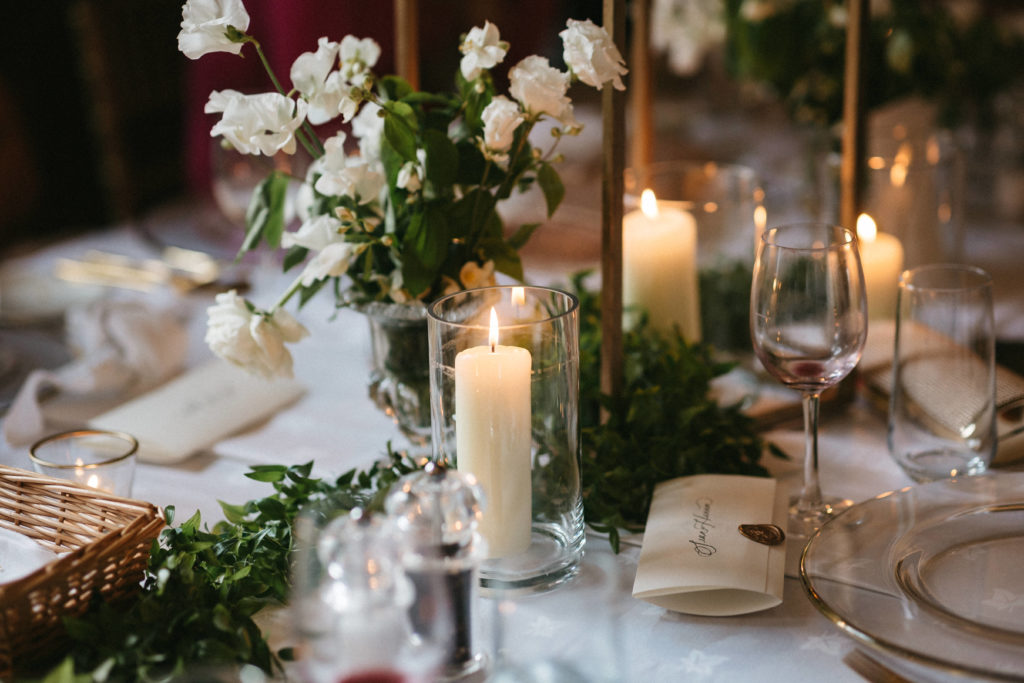 The Entertainment
Brendan is really passionate about music so really enjoyed researching different bands. His father Johnny and two brothers, Sean and Martin have played in Wedding bands for years so we were lucky that we had them to give us recommendations. We went with a Limerick based band, The Pearls. They were fantastic and had the crowd on their feet the whole night. With so much music in Brendan's family, we were delighted to be able to get his cousin Eddie Loughnane, Eddie's wife Claire and their son Jack to provide the church music. They are so talented and really made our ceremony extra special. Brendan's nieces Eve, Amy and Tara also sang a song with their Dad Sean playing with them so that was so emotional for us and we were so proud of them. My dad also plays music, so for Day 2 we had a combination of all the musicians and singers at the wedding and it was brilliant! Music was a really big part of the weekend for us and having family involved made it so much more memorable.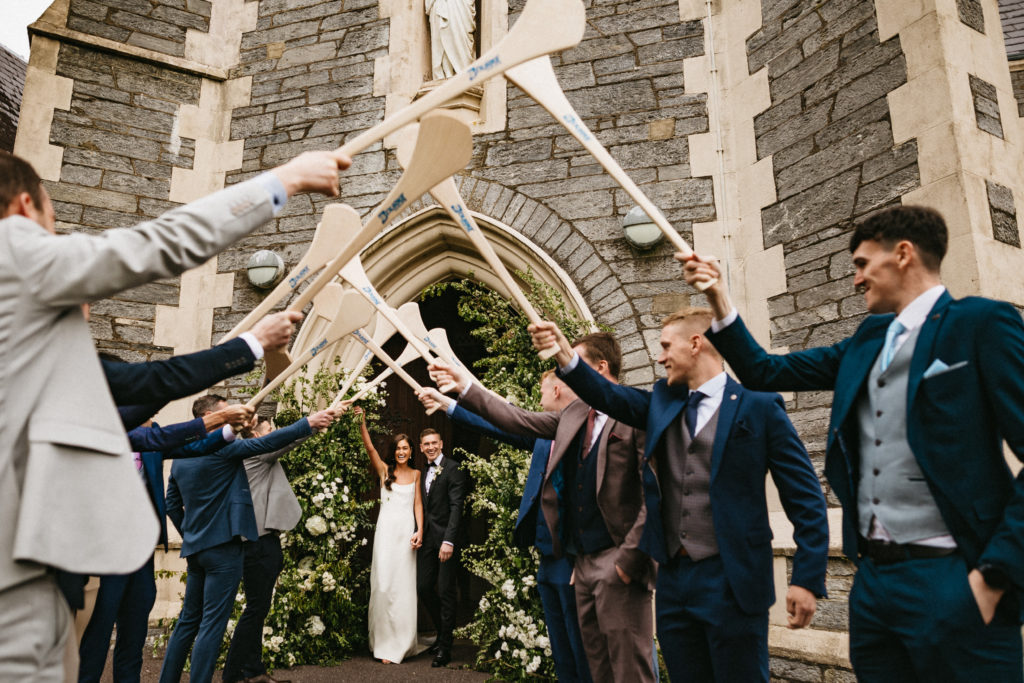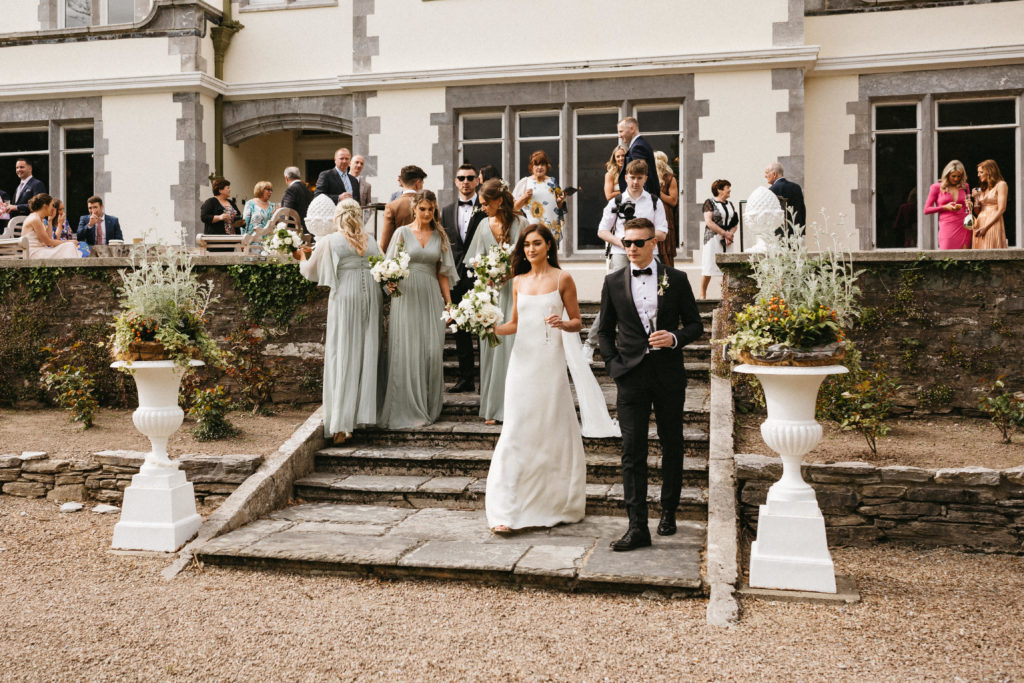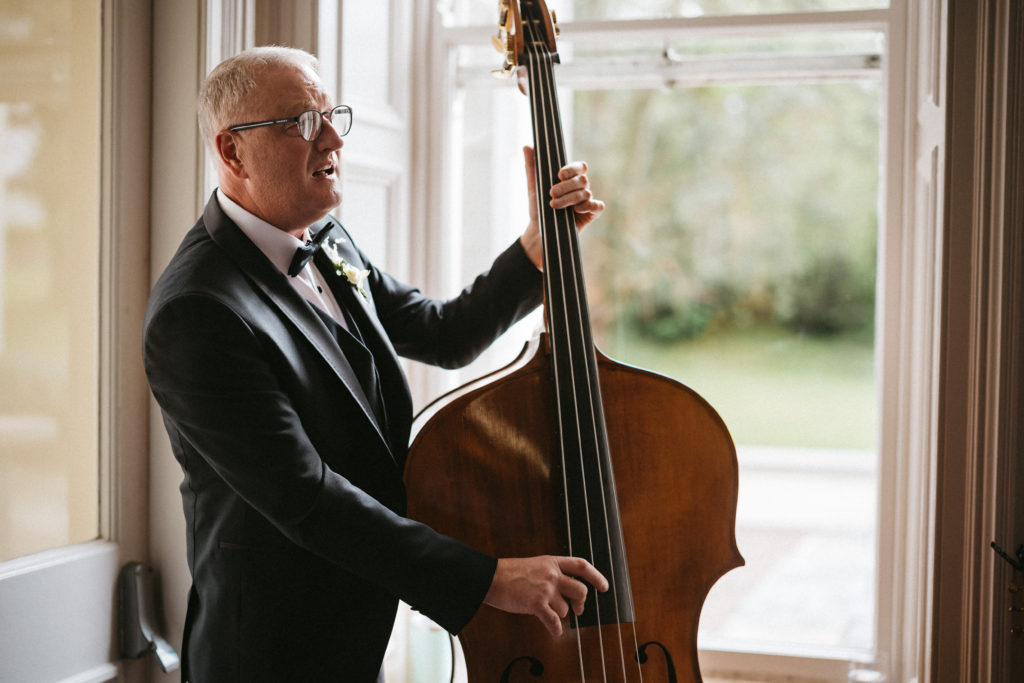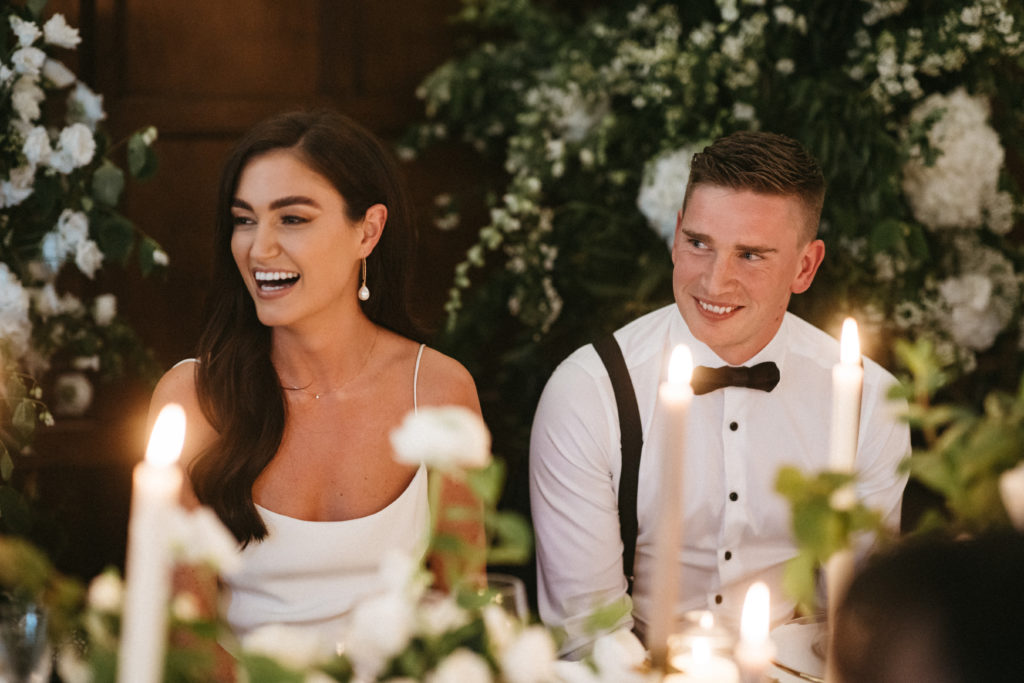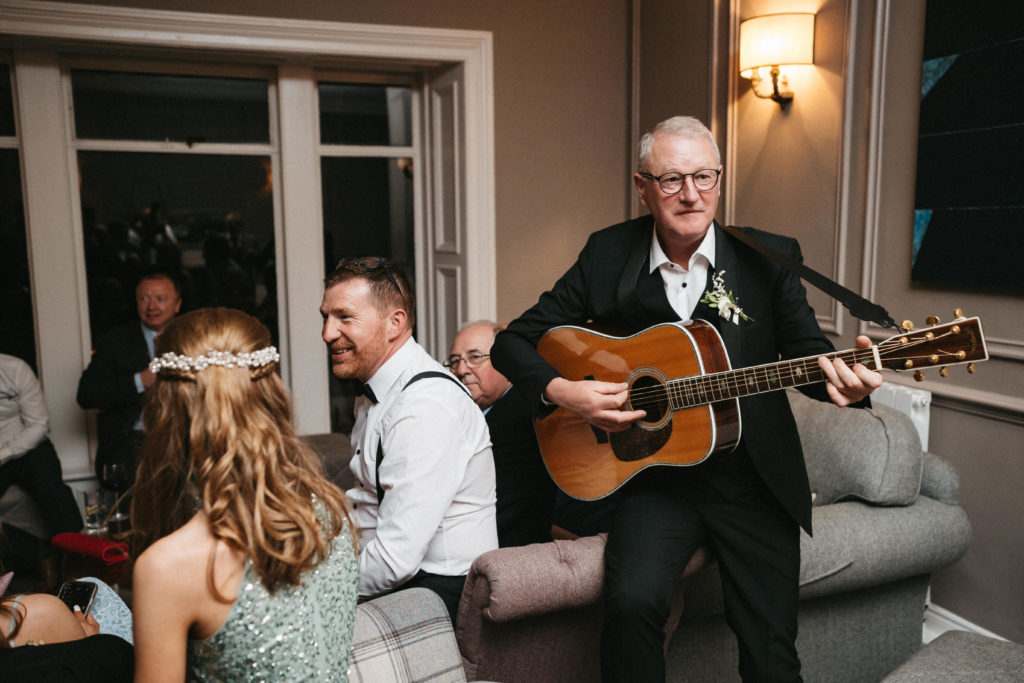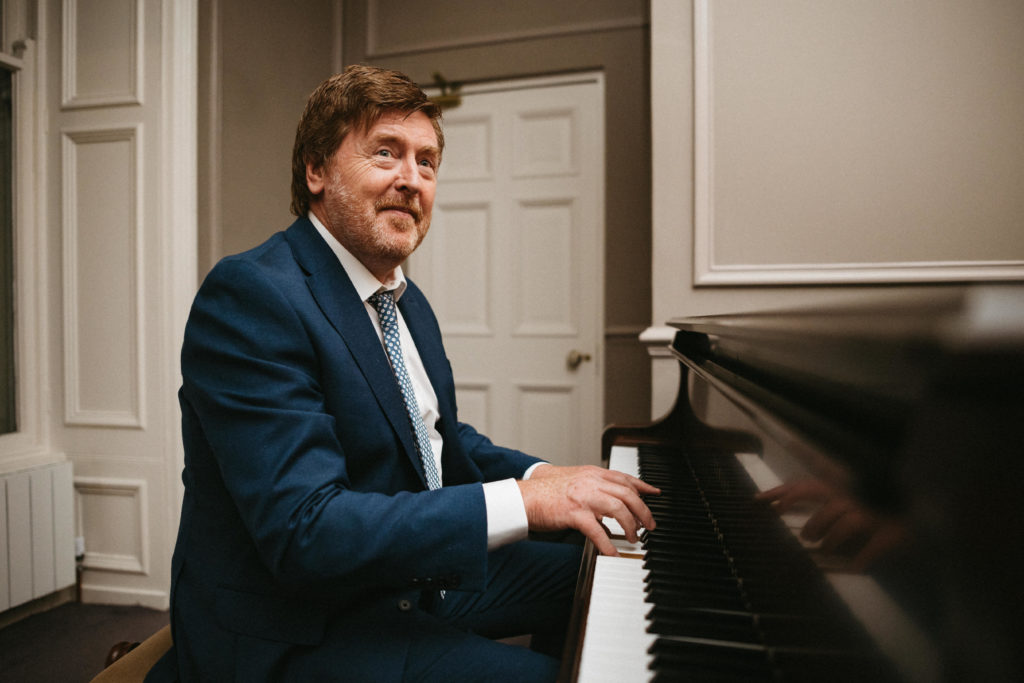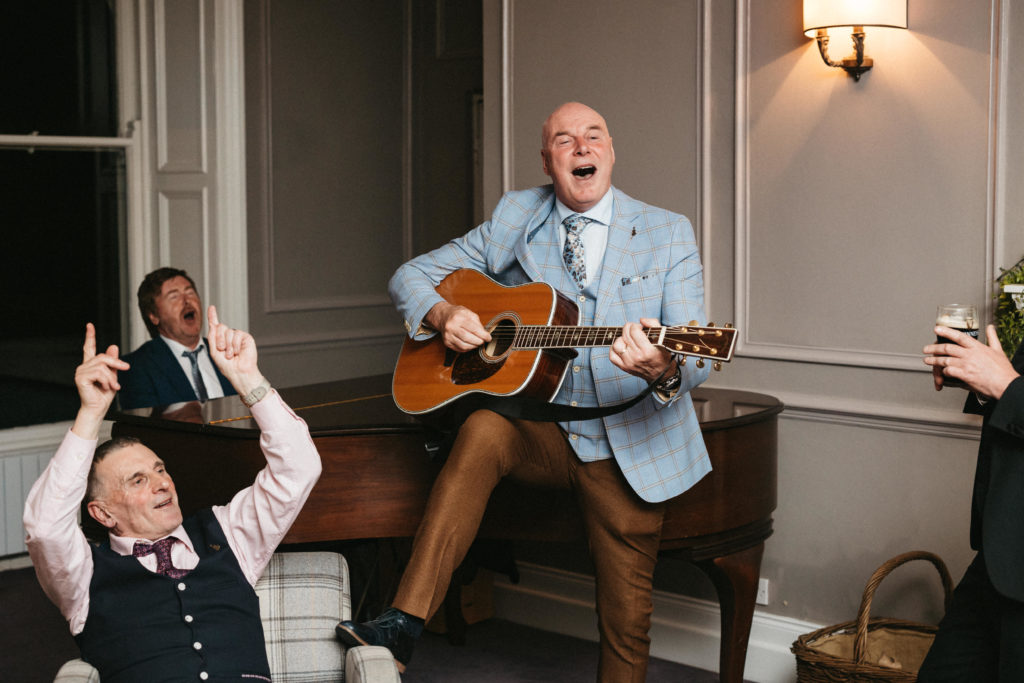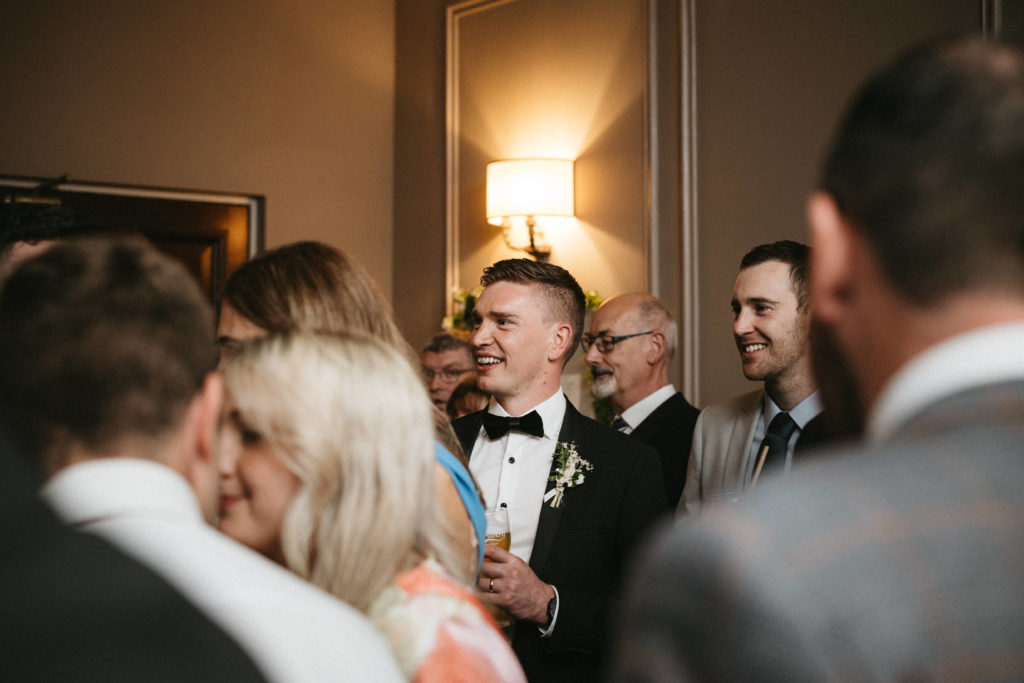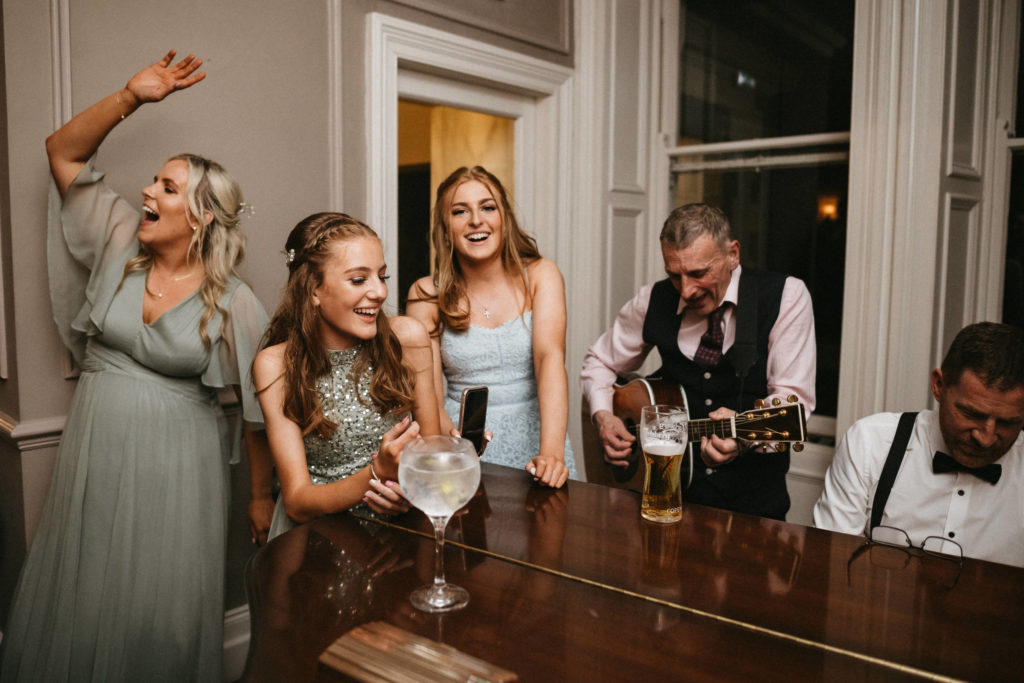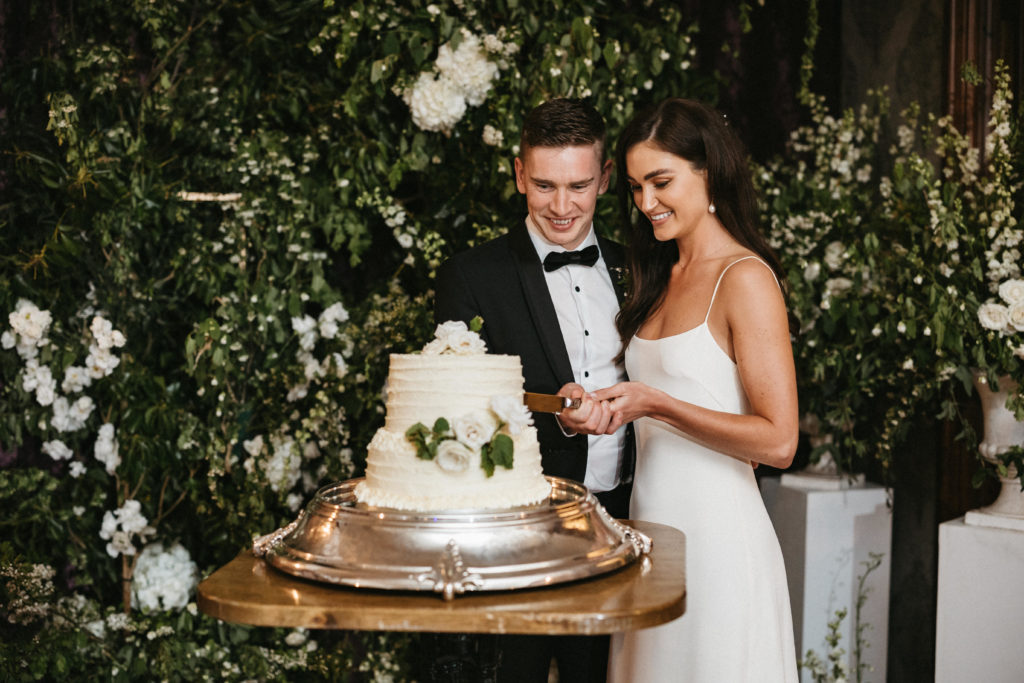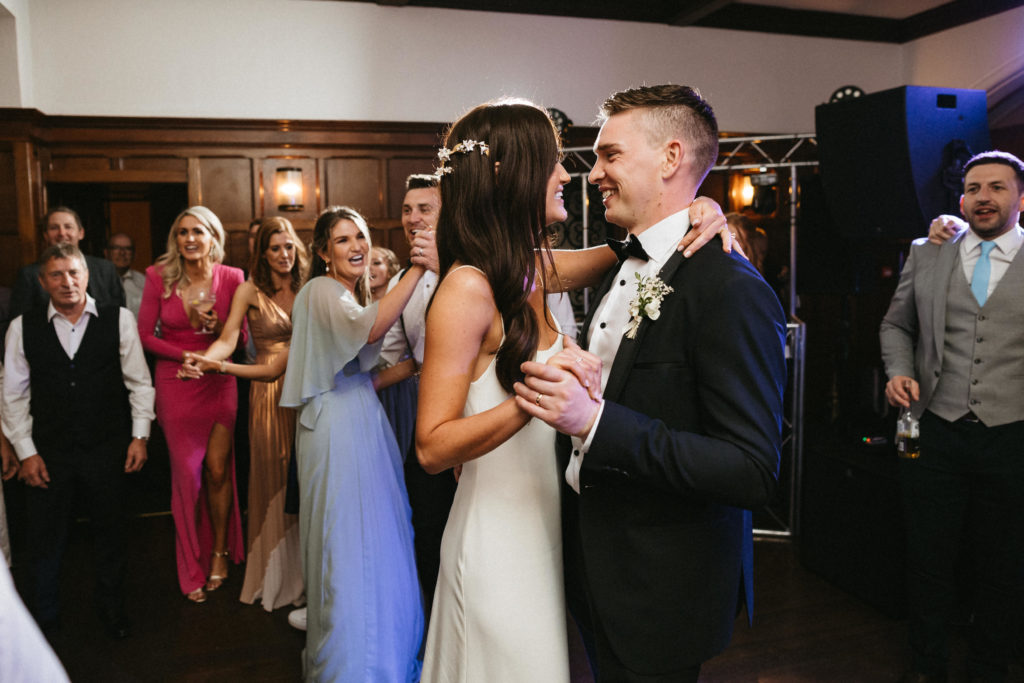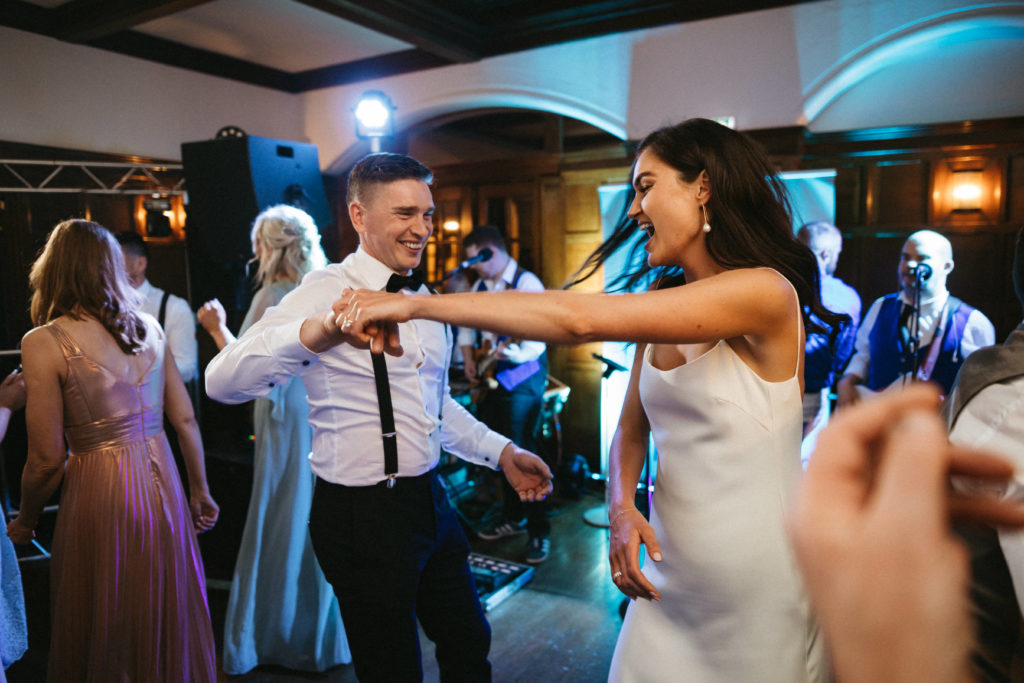 Best Decision
It's difficult to pick a "Best Decision" as there was so much that we were happy with. We were both so happy with our venue and the fact that they could facilitate a day 2 in their onsite Pizza Restaurant, Shutters, which is right on the waterfront, was just perfect. Most of our guests spent 2 nights in Kenmare and the fact that there was no travel once people arrived was really nice. Our Wedding Photographer was also incredible, he was so easy to work with and we're so happy with our photos. He captured so many candid shots of our guests enjoying themselves which is so lovely to look back on. One last thing that stood out for us was that we had a sax player play along to music when we entered the dining room. This got all of our guests on their feet and really set the tone for the evening. Walking into the room can be a bit daunting so we felt it took a bit of the attention from us which was nice.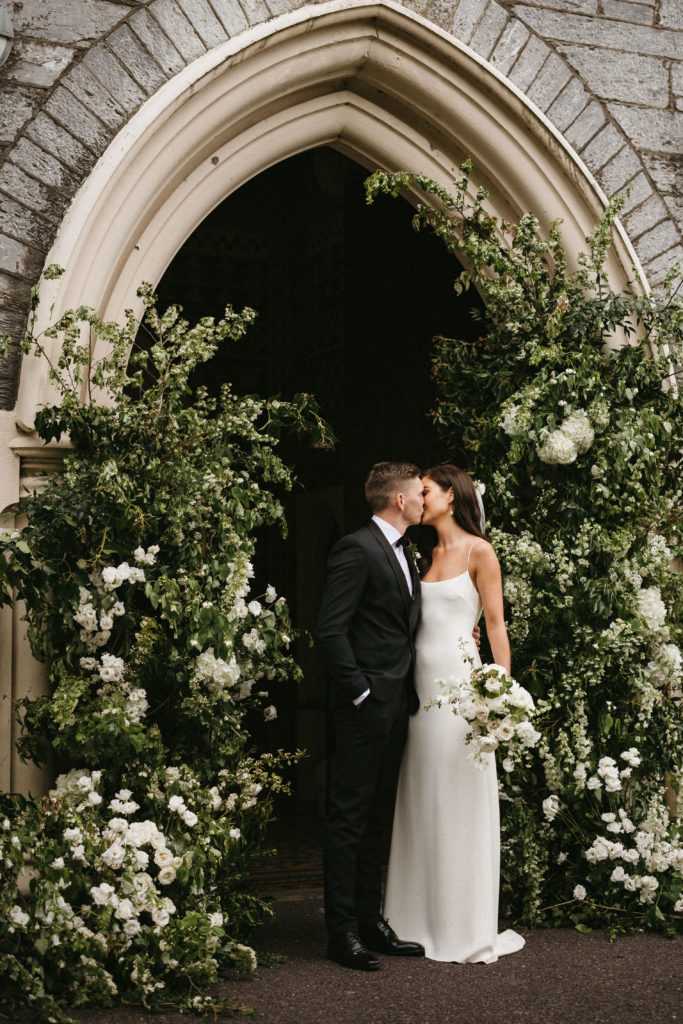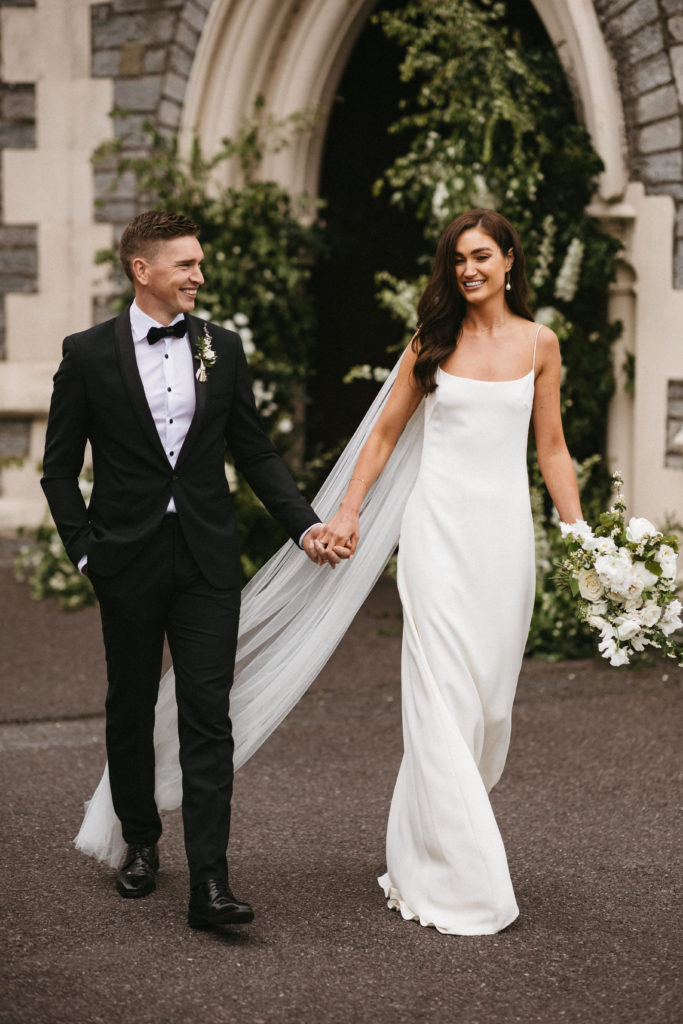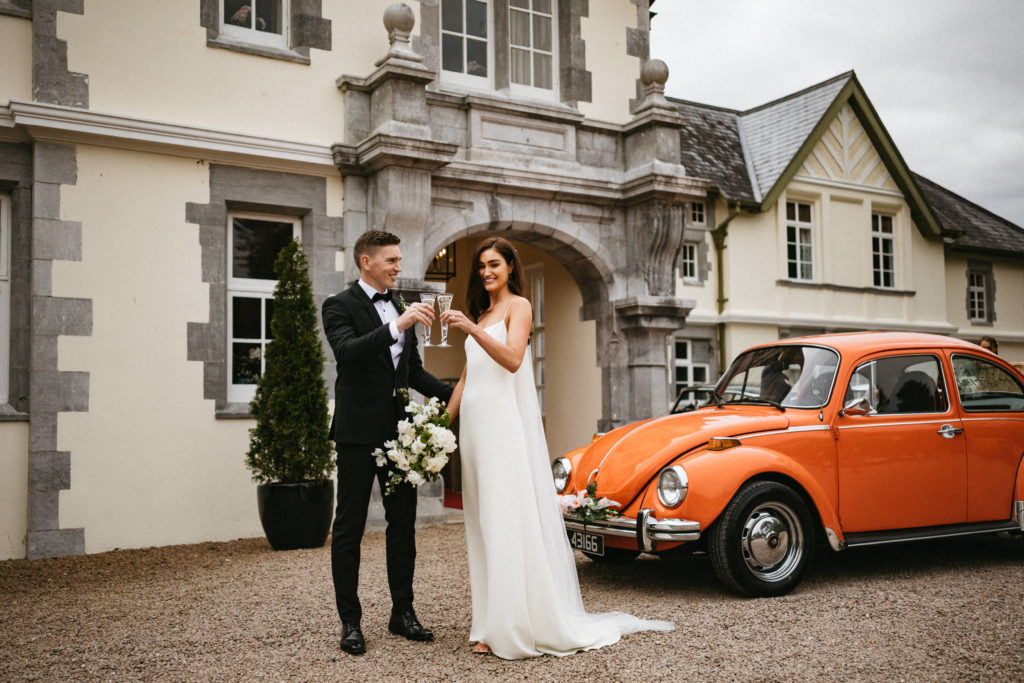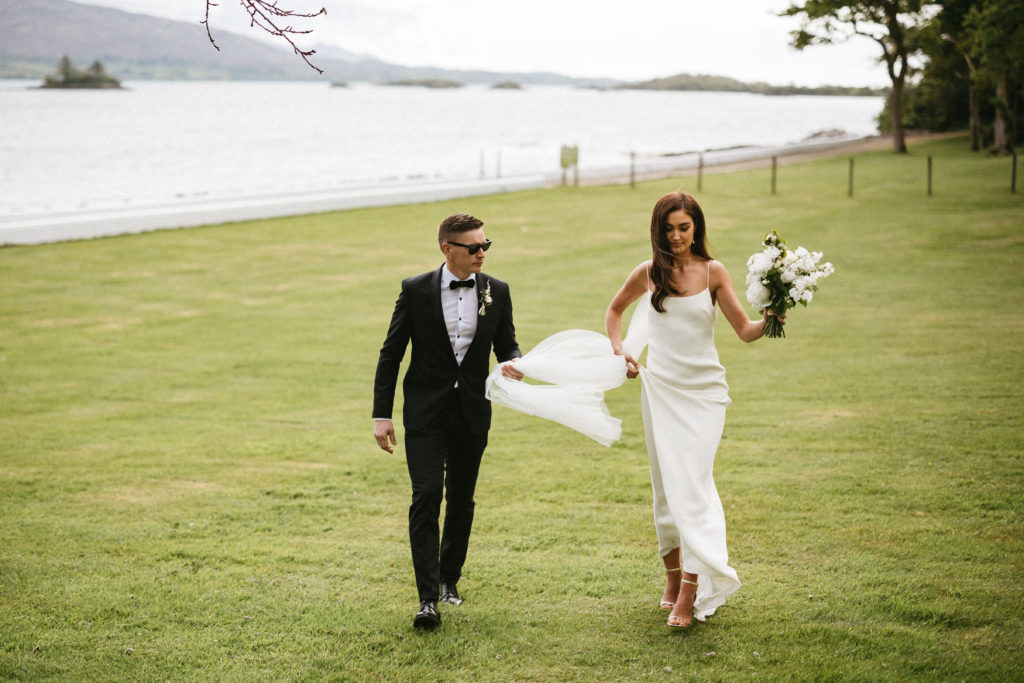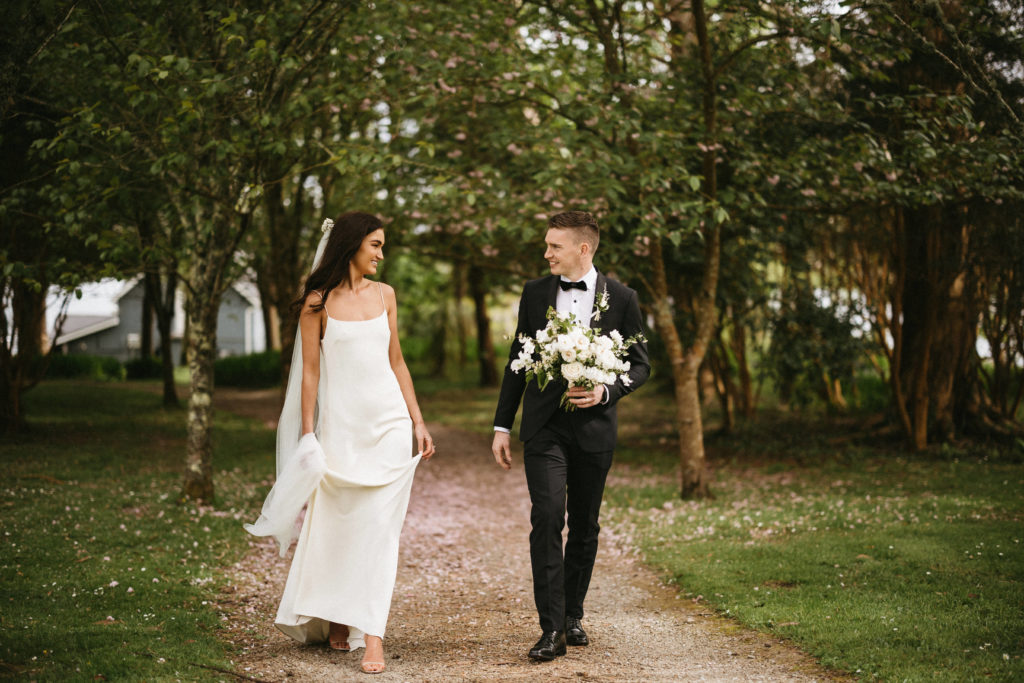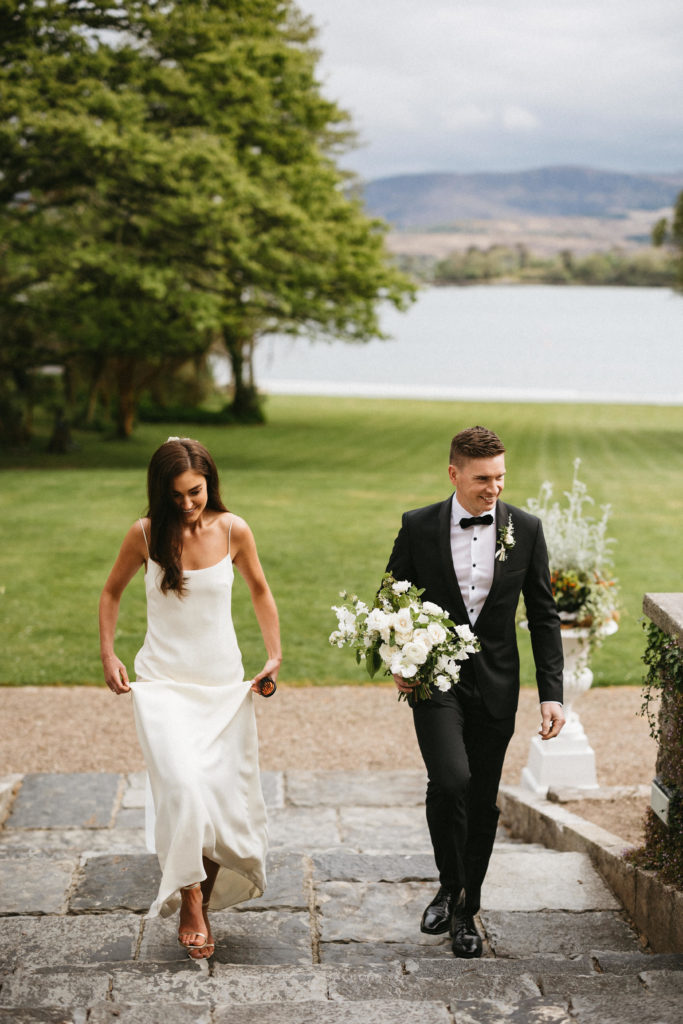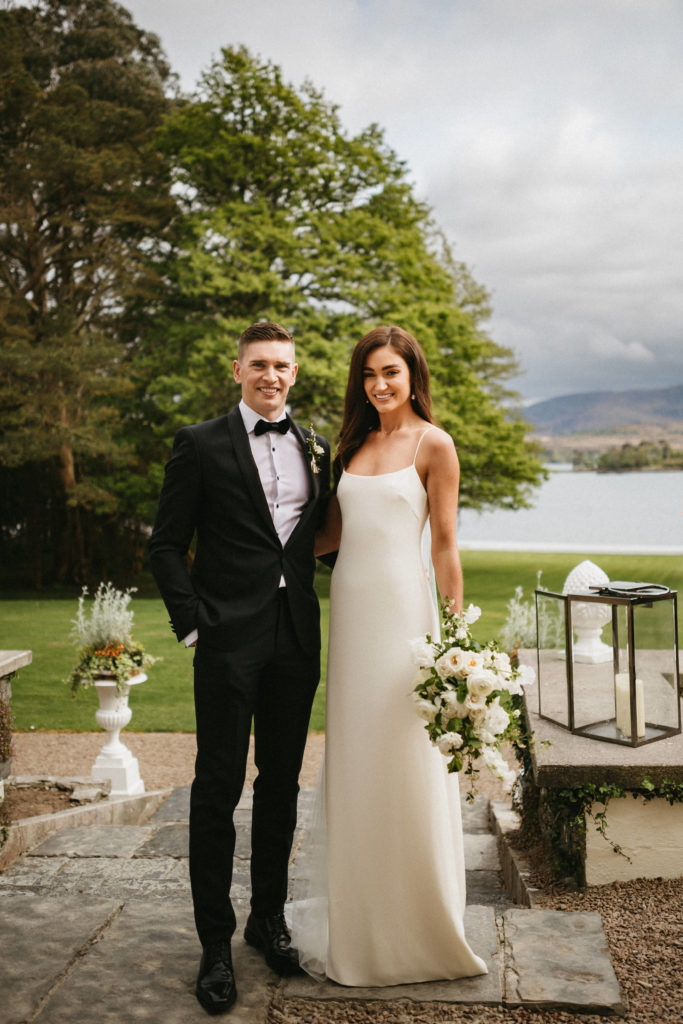 Worst Decision
Worst decision was probably the fact that we chose a stationer that was based in the US. Logistically this was tricky and I take full responsibility for this (Brendan is currently rolling his eyes). The stationary was so beautiful but we just incurred extra delivery costs and there was a worry that the mass booklets and menus for the day of the wedding wouldn't arrive on time, so this just added a bit of stress for us (mostly me) in the lead up to the wedding.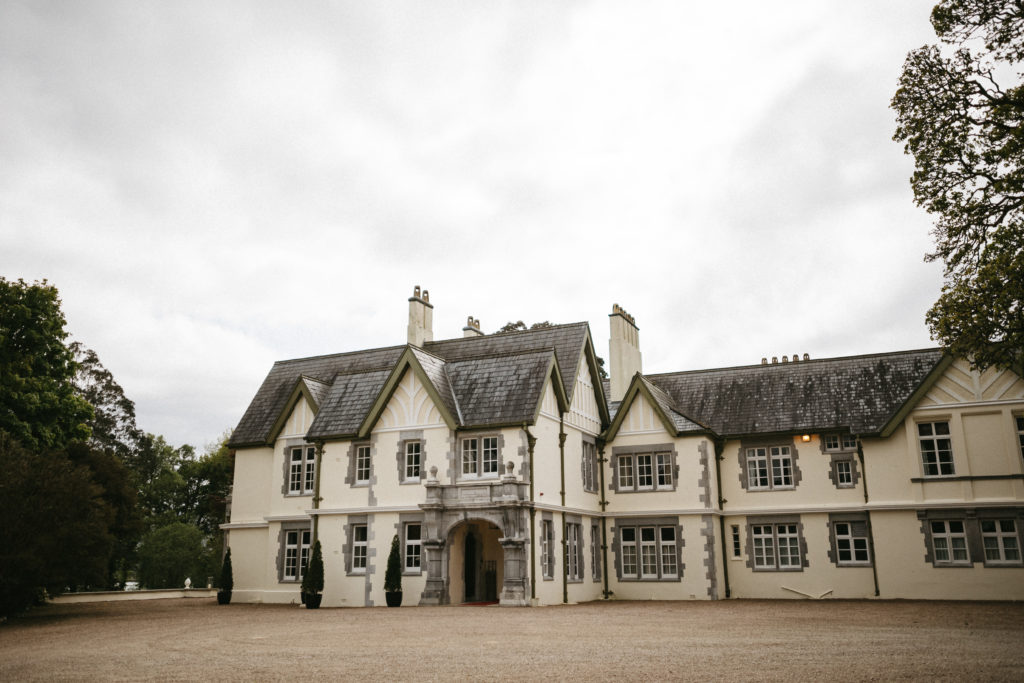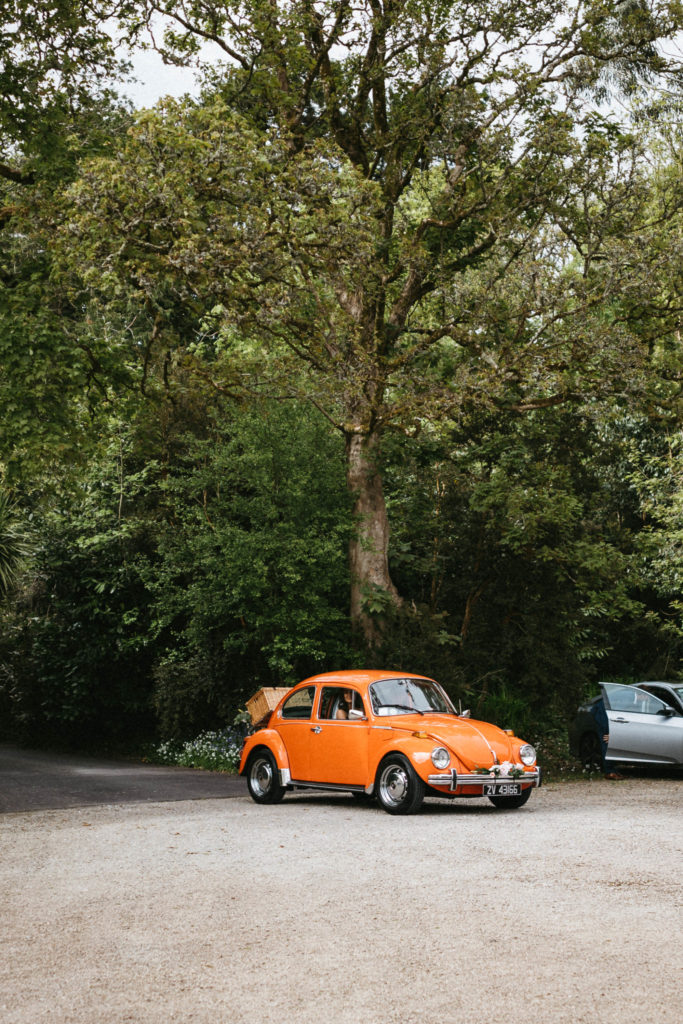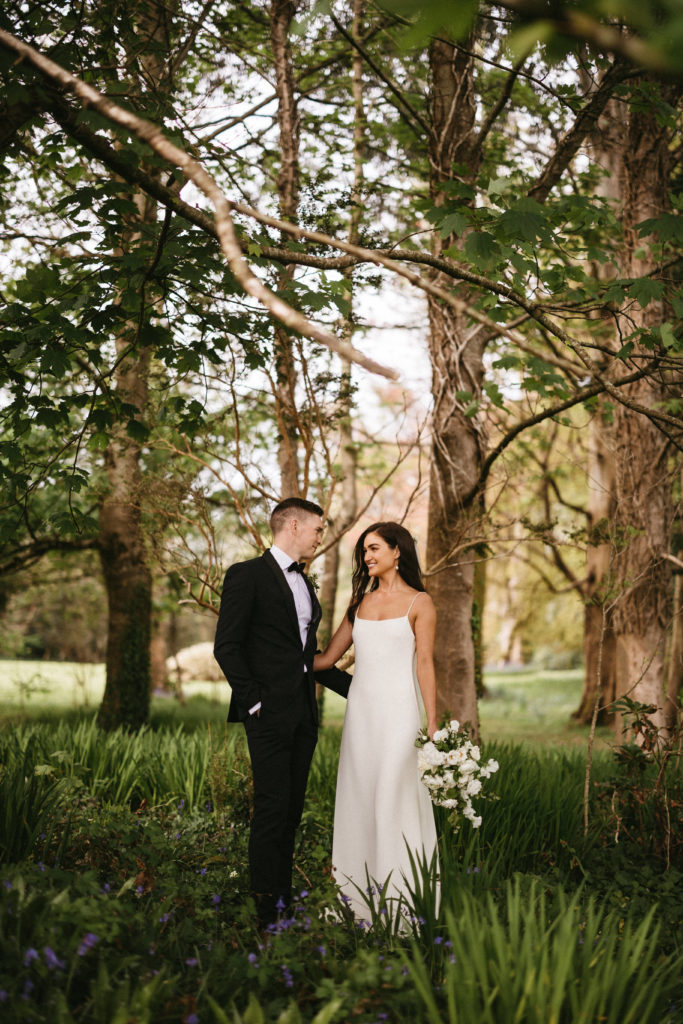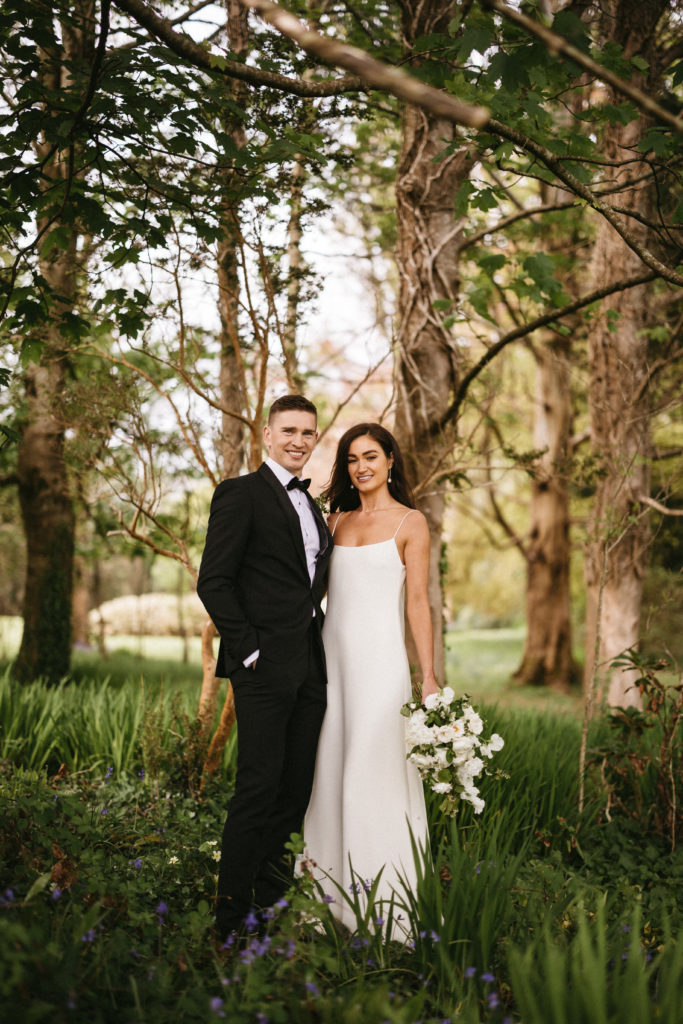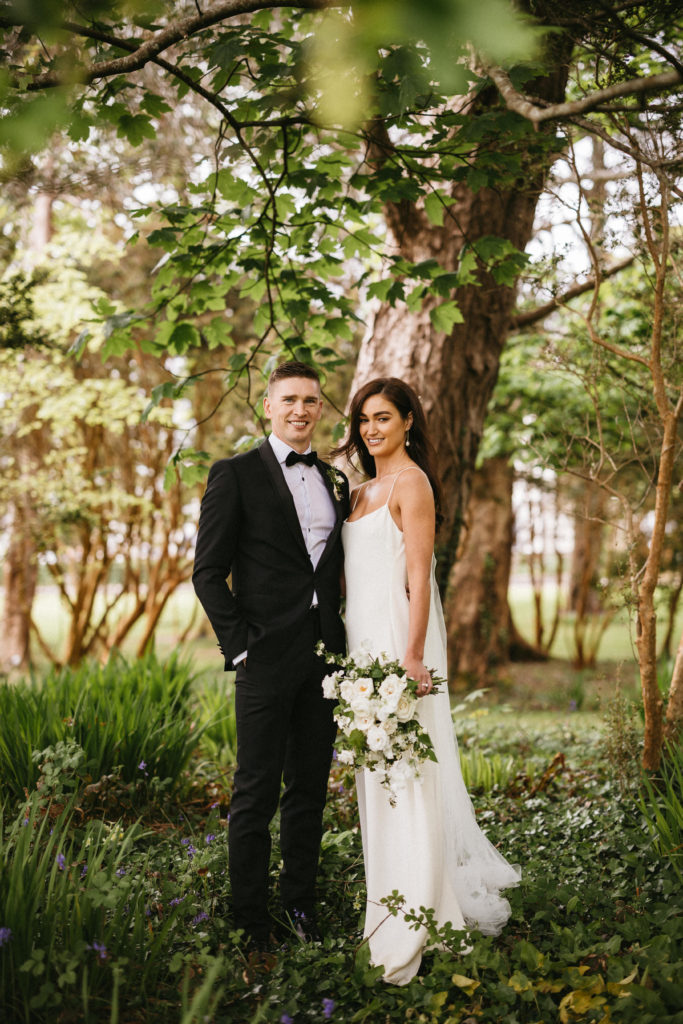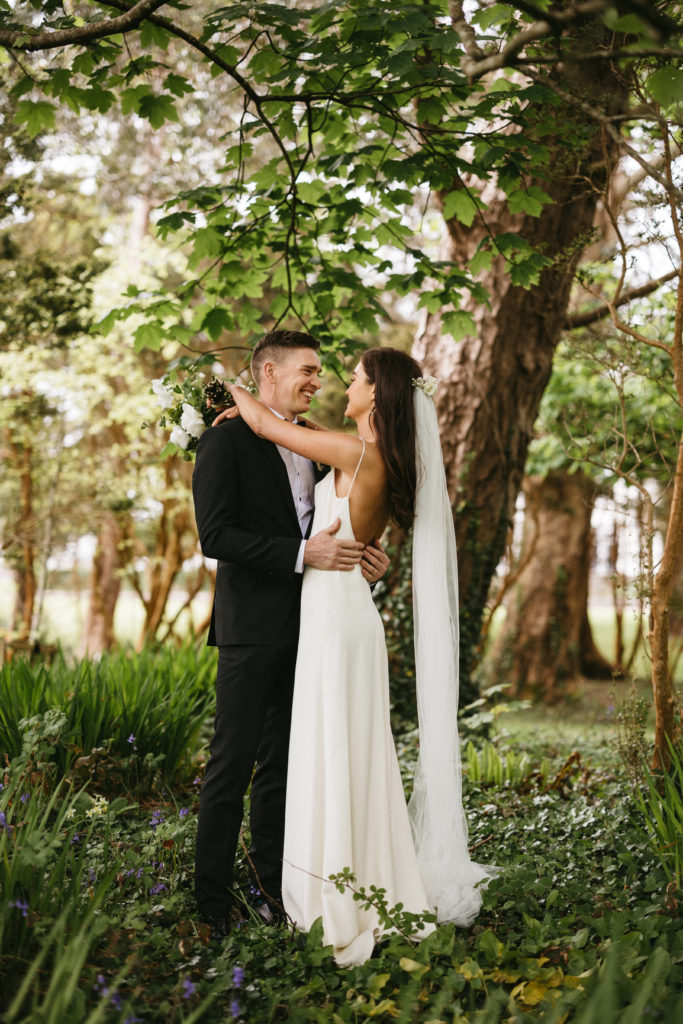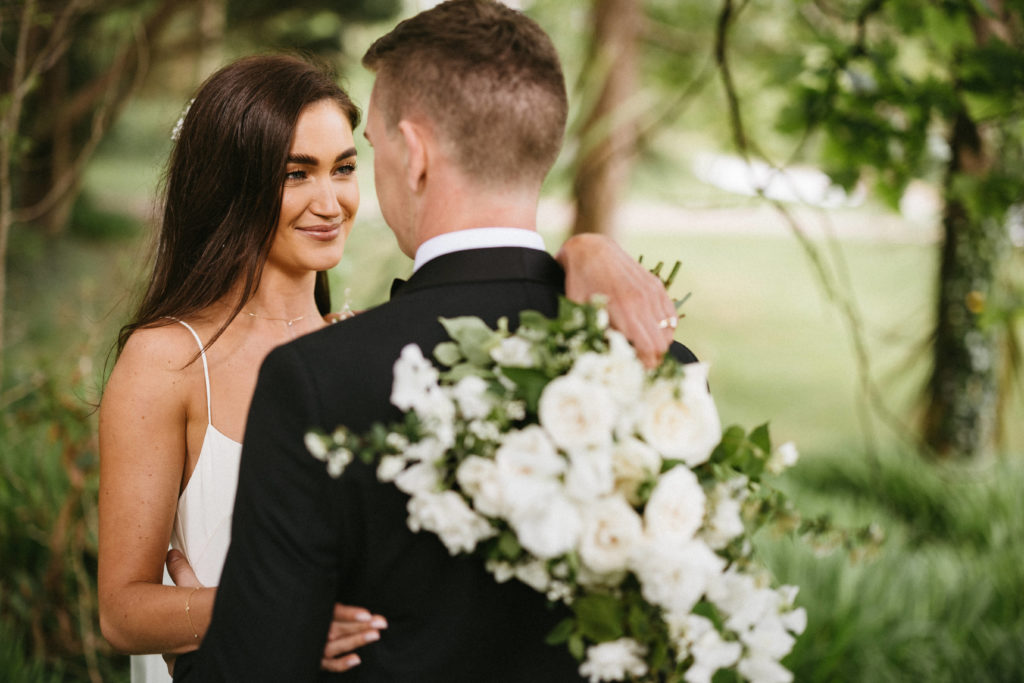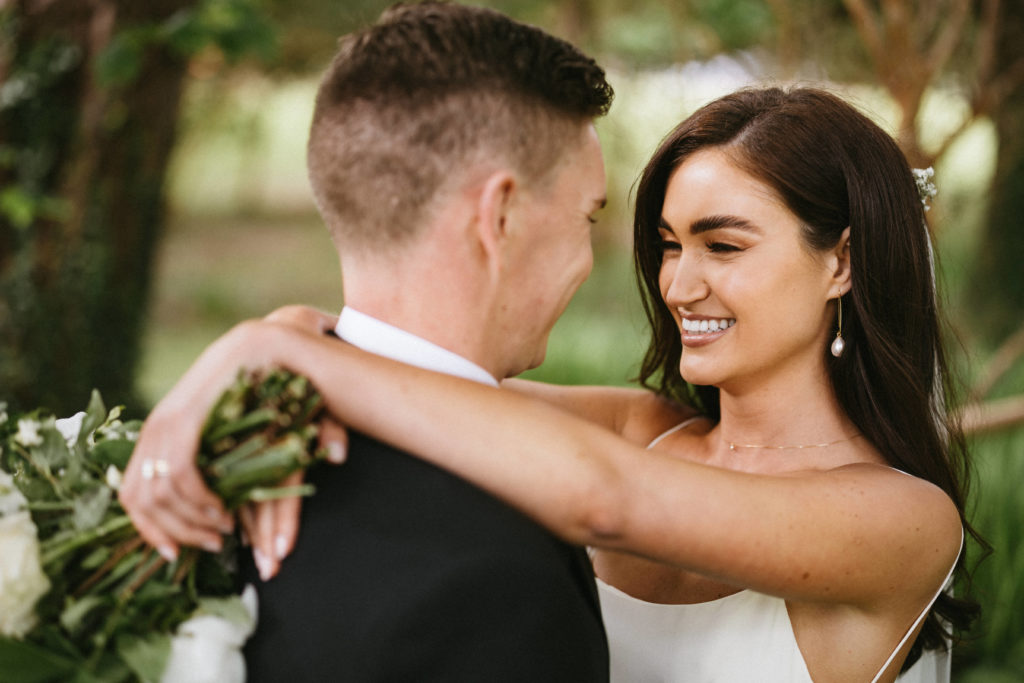 - Gráinne