While you are in the thick of wedding planning, you may be starting to feel that you have an ever-increasing and seemingly endless number of lists to tackle. From who to invite and where to seat them to songs you want the DJ to play and how and where you will use your flower budget, these lists grow exponentially. With so much to deal with yourself, you may believe that you won't need one for your paid photographer, sure they are they the professional after all. Wrong!
When a couple asks me if they need a 'request list' for their photographer, I always reply with a resounding yes! Depending on individual style, some photographers prefer to capture unstaged, documentary style, while others may have their own template which they will follow to the rule. Before you sign anything, make sure both you and your photographer know exactly what you expect and ensure they are happy to take instruction rather than only capture what they want. Avoid falling into the trap of hiring a photographer that, as I have mentioned above, may have a more relaxed documentary style, when you want planned and staged images that go against their artistic direction. Those who fail to plan, plan to fail; even if you have hired someone who is on the same page but haven't discussed exact details in advance, then the day itself may pass in a blur, and you'll miss out on getting what you wanted. For example, if you've always admired carefully planned dress or perfume bottle images, then make sure that one is taken on the morning of your wedding. Remember, from the moment you wake it will be all go, make sure your photographer is prepared and knows what you want, thus allowing him, or her take some time to layout and stage these images. Again, the same goes for the reception, if you are looking for an intimate family portrait with your Great Granny/Grandad/Aunt/Nanzer or whoever, then ensure you've specified that it must be taken, no matter how the day is going!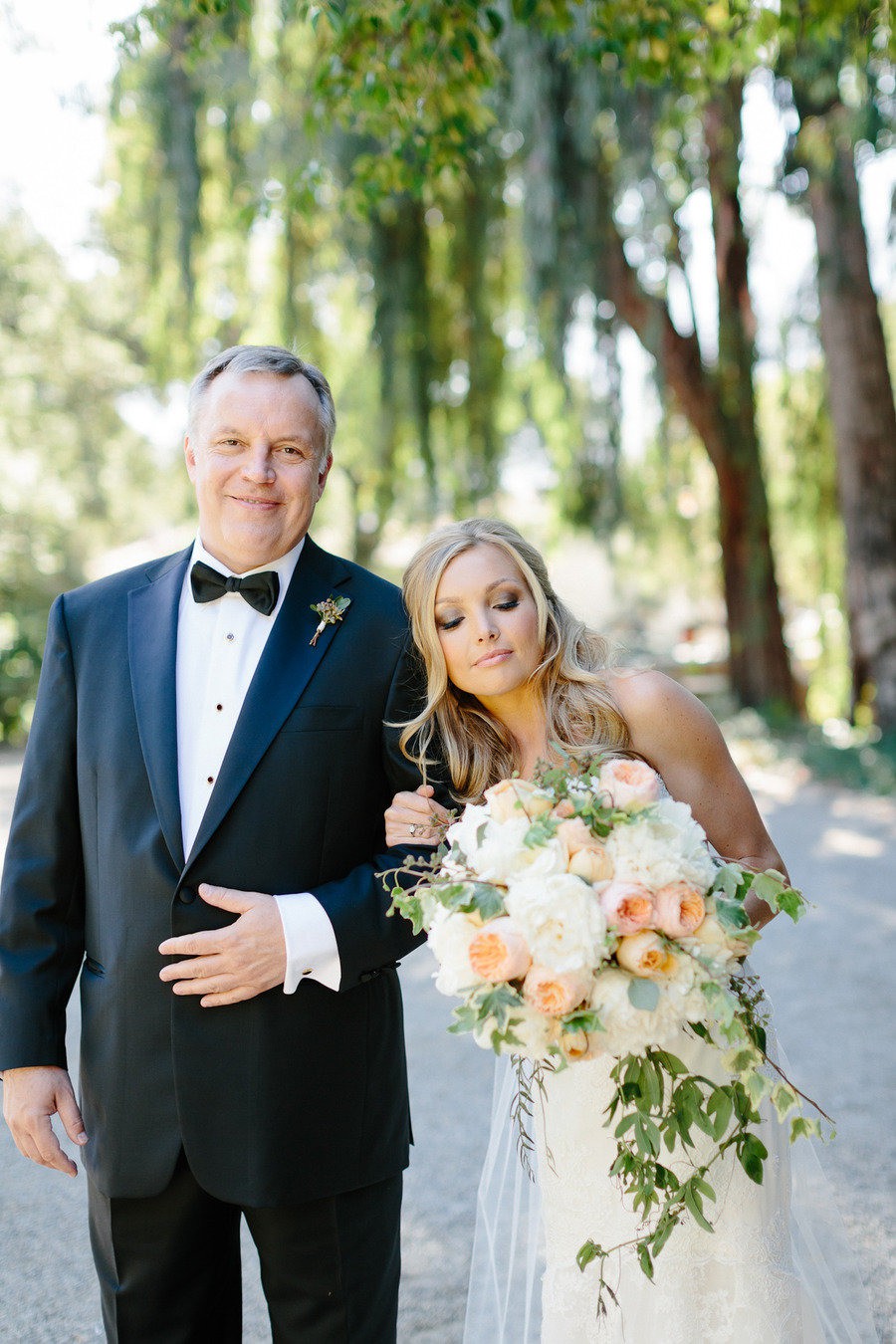 Obviously, every wedding photographer worth their weight will have their own list of important moments to capture; however, we would always recommend being prepared and knowing what you want. We have created this handy checklist, but it is by no means a definitive guide. Research the style of images you like, the shots you want, and who you want to be photographed with, write it all down and give it to your photographer in advance of the big day.
Where to Start?
Have you considered an Engagement Shoot? While it may feel a little cheesy, it is a fantastic way to both preserve this special time in your life and captures all the excitement on film, but it is also a great way to get to know your photographer, have some fun and become accustomed to being in front of the camera.
The Pre-Ceremony Shots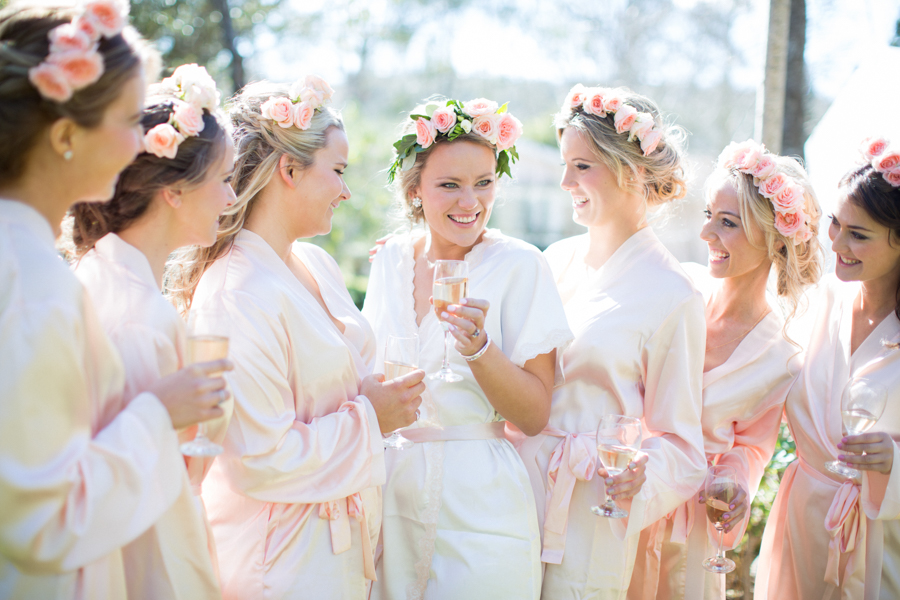 For me, the wedding morning shots are some of my absolute favourites. They tend to be far more relaxed and capture all the joy and anticipation for the day ahead. Depending on where you will prep for the day ahead, some of the below lists may only be captured when at the venue, post-ceremony.
Wedding breakfast
The dress hanging up
The bride getting her make up done
The bridesmaids or mother of the bride, helping her get ready
Bride's shoes
Dress hanging up
Bride's earrings, necklace, perfume bottle and engagement ring etc
Any sentimental items (handkerchiefs, family rings, and such)
Invitation images
Bouquet image
Bride holding the bouquet
Wedding Rings
Bridesmaid dresses
Bride getting dressed: buttoning the dress, putting on shoes, fixing how the veil sits
Groom's shoes
Groom and groomsmen ties
Wedding programs
Wedding cake
Groom's cake
Bridesmaids plus bride group shots
Groomsmen plus groom group shots
Bride and mother of the bride
Groom and father (if applicable)
Candid shots of everyone and everything
Bridal party walking downstairs/leaving the house.
First Look: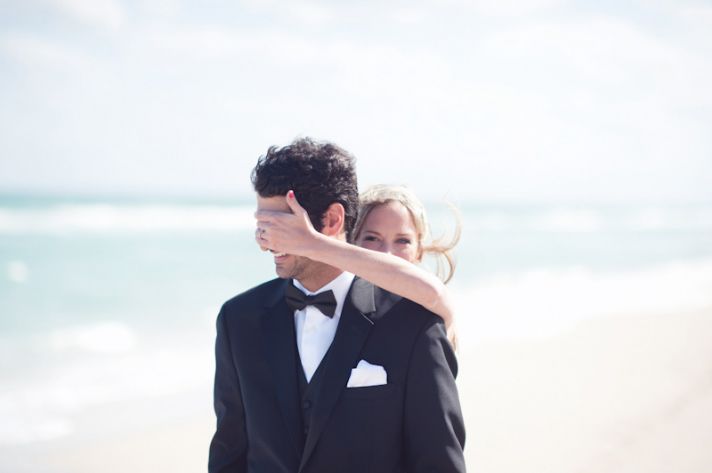 While not everyone does the first look, it is becoming increasingly popular with many couples choosing to see each other before the ceremony. This is the perfect opportunity to spend a few moments together before the madness of the day ensures, the calm before the storm, and will help banish any nerves either of you may be feeling. If you are still undecided as to whether you should do a first look, we have rounded up 5 fab reasons that make them a must!
Couple alone for first look
Bridal party reaction if couple enter together
Ceremony Shots: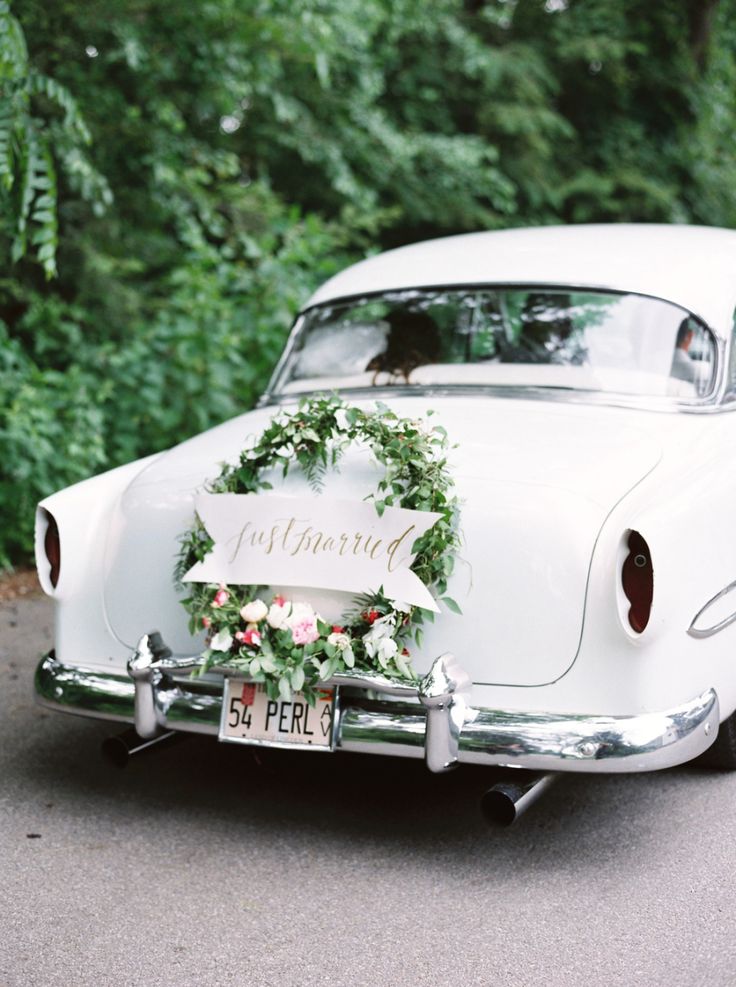 Guests arriving
Shot of the programme
Shots of groom and groomsmen outside
Groom and groomsmen standing in place
Bride arriving in the car/getting out of the car
Bride with bridesmaids outside
Bride walking in with father/mother
Groom facing forward as his bride approaches
Groom's first look
Father/mother giving bride away
Exchanging vows
Exchanging rings
Lighting the candle
First kiss as husband and wife
Signing the register
Walking down the aisle
Greeting guests outside
Shots of the whole wedding party
Shots of the newlyweds
Shots of the newlyweds with parents
Reception photography
Various décor details
Wedding cake
Bride and groom arriving.
Various shots of the bridal party and family (presumably the place for "official" wedding photos has been chosen already and yo, 'll know what combinations of the wedding party and your family you will want)
Speeches
Cutting the cake
First dance
Bride dance with father
Band
Guests dancing
Bouquet toss (if applicable)
-- Dani Farrell