Whether you're recently engaged and trying to put together your wedding gift list, or you're a guest on the hunt for something unique, wedding gifting can be stressful. We sat down with the Gift Gurus at The Wedding Shop to get their take on what's current in the realm of wedding gifting!
1/ Sustainable Gifting
As we all attempt to make more eco-friendly choices in our day-to-day lives, we are seeing a rise in couples wanting sustainable gift choices for their wedding gift list. We work with a broad range of sustainable brands that are both stylish and good for our planet. With brands such as Nkuku, Canvas Home, LSA and many more, we offer a wide selection of sustainable gifts that can take you from tableware to soft furnishings and beyond.
2/ Travel
Young couples are looking to see the world together, and many are asking their guests to help them afford it! At The Wedding Shop, your guests can make a honeymoon and minimoon donations directly via your list. With a broad range of destinations and experiences, there's something to suit every style. From jungle treks to a visit to the blue lagoon, choices are endless.
3/ Quirky Gifts
As Millenials walk down the aisle, we are seeing wedding gift lists taking a much-needed step back from the traditional. These young couples want modern electric scooters and state of the art sound systems, which we can provide, the only limit is their imagination! No need to worry about the expensive price tags, as The Wedding Shop provide a group gifting option!
4/ Group Gifting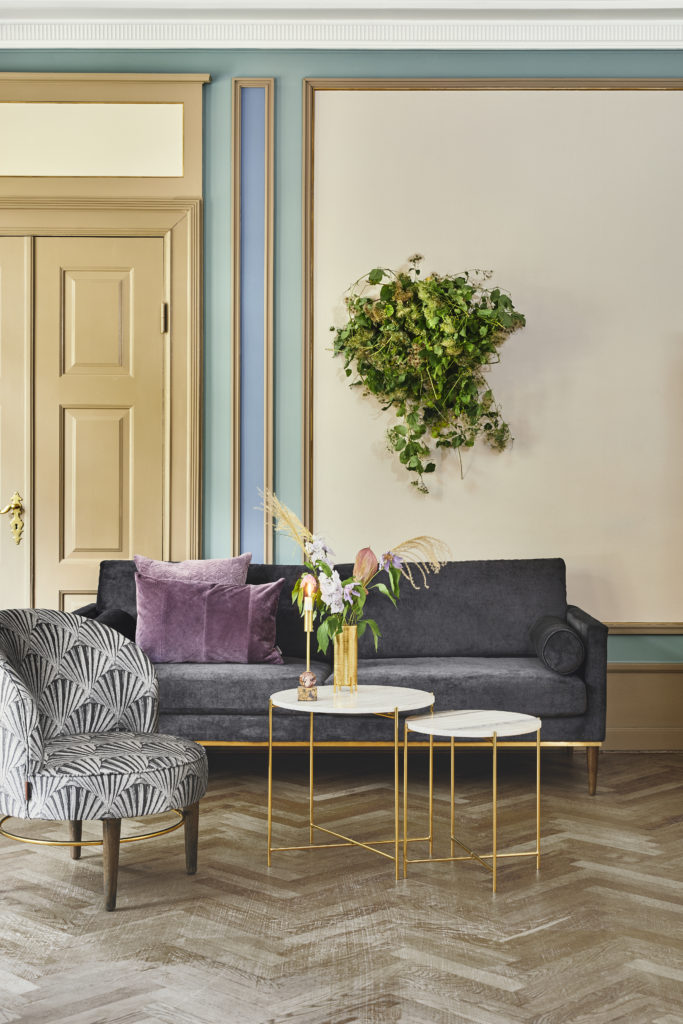 Socially conscious couples feel more comfortable picking items with a larger price tag when they know their guests can 'group purchase'. Host your wedding gift list with The Wedding Shop and your guests will be able to contribute towards larger gift items with a donation to suit every budget. If you fancy a new jazzy KitchenAid or you're looking for an investment furniture piece, it's a great way to get those gifts you really want, without overstretching your guests budget.
5/ Everyday Essentials
Adding everyday household essentials to one's wedding gift list is fast regaining popularity with couples, as we see those already living together taking the opportunity to upgrade around their home. Not only is this the perfect time to attain those items you have always wanted, but guests love purchasing tangible gifts that they know will be part of your home and life together as husband and wife. If you have always wanted a new coffee machine, but couldn't justify getting rid of your old one, seize the moment! These are items that no couple's home can be without, and that your guests know you will put to good use.
6/ Charity Funds
Many couples are shunning traditional gifts and instead opting to include a charity fund that is close to the couple's heart. Using The Wedding Shop platform, guests can make donations with 100% of these funds being donated directly to the chosen charities
7/ Subscriptions
There has been a real rise in the popularity of subscription gifting with couples looking for everything from weekly flower deliveries to a monthly coffee fix; all delivered directly to their door. The gift that keeps on giving, subscriptions spread the joy out over an entire year and a great way to remember your wedding month by month in the year after marriage.
The Wedding Shop is Ireland and UK's leading wedding gift list and honeymoon fund service. With an unrivalled choice of gifts, full flexibility and exceptional service. From start to finish, registration to delivery, The Wedding Shop can offer a helping, and very experienced, hand. Drop-in for a glass of bubbly at one of our beautiful showrooms to see hundreds of gifts in person, meet your dedicated Gift Guru and receive your fabulous goody bag!
Make an appointment email [email protected] or call at +353 1661 9045