Brides are looking to alternatives to the traditional three-tiered wedding cake these days, and dessert tables are the perfect idea, especially for anyone that has a particularly sweet tooth for all kinds of sweet treats. Valentine's Day is just around the corner and we've turned our attention to dessert tables that ooze love and romance to celebrate the season of love. Have a look at these fabulous Valentine's dessert tables for inspiration.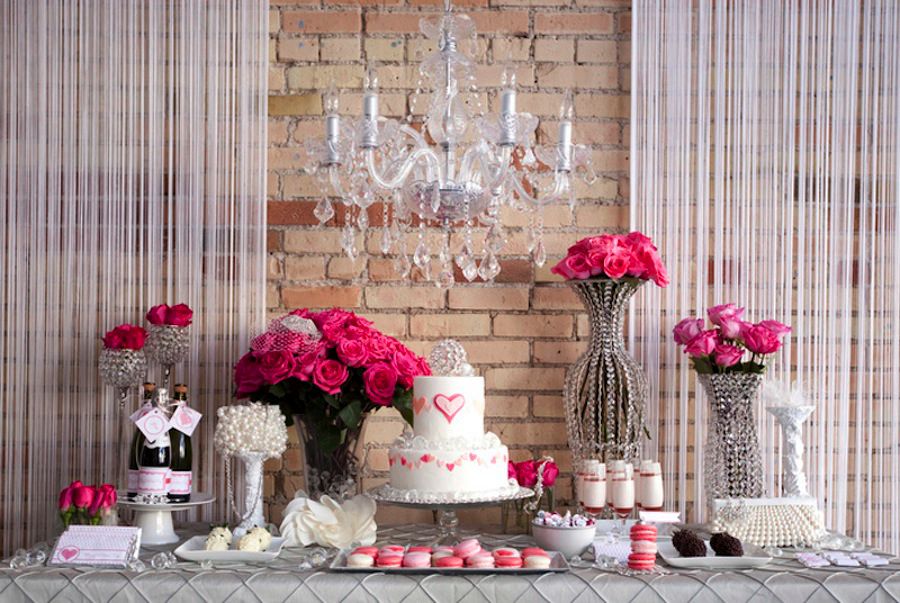 Whether you're having a Valentine's Day themed wedding, or simply a red and pink colour scheme for your wedding, these dessert tables are the perfect addition. Dessert tables give your guests the chance to sample whatever desserts they like, and it can often work out cheaper than some of the more intricate wedding cakes, especially if you're getting some family and friends to help stock it.
You can fill it with every kind of treat you can think of, from cupcakes and cake pops, to macaroons and Madeira cake. Dessert tables are the perfect oppertunity for couples to get creative about what desserts they want at their wedding. Especially if you're not a big cake lover. One of our personal favourites for a wedding dessert table, especially for a Valentine's wedding, or if you're just injecting more romance, is red velvet cupcakes; they're delicious and vibrantly red.
Advertisement
If you want to add a little extra sweetness without letting your whole dessert table be overcome with red and pink, you can simply incorporate one or two of these desserts onto the table. Some heart-shaped cookies or some pink and red cake pops would be the perfect addition to any wedding dessert table.
Image credits: Pink dessert table: Pinterest | Red and cream table: Pinterest | Love dessert table: Wedding Bells | Heart dessert table: Pinterest | Red velvet cupcakes: Southern Plate | Cake pops: Pinterest | Macarons: Indulgy
Rice krispie cakes: Etsy | Marshmallows: Cake Whiz | Cookies: By Amber's Hands