We love bright and vibrant bouquets as much as anyone, especially for summer weddings, but there's a new trend on the scene that we love, and it's not just for bouquets. Succulents are becoming more and more popular when it comes to decorating weddings as well as being welcome additions to the bridal bouquet, or for taking it over altogether.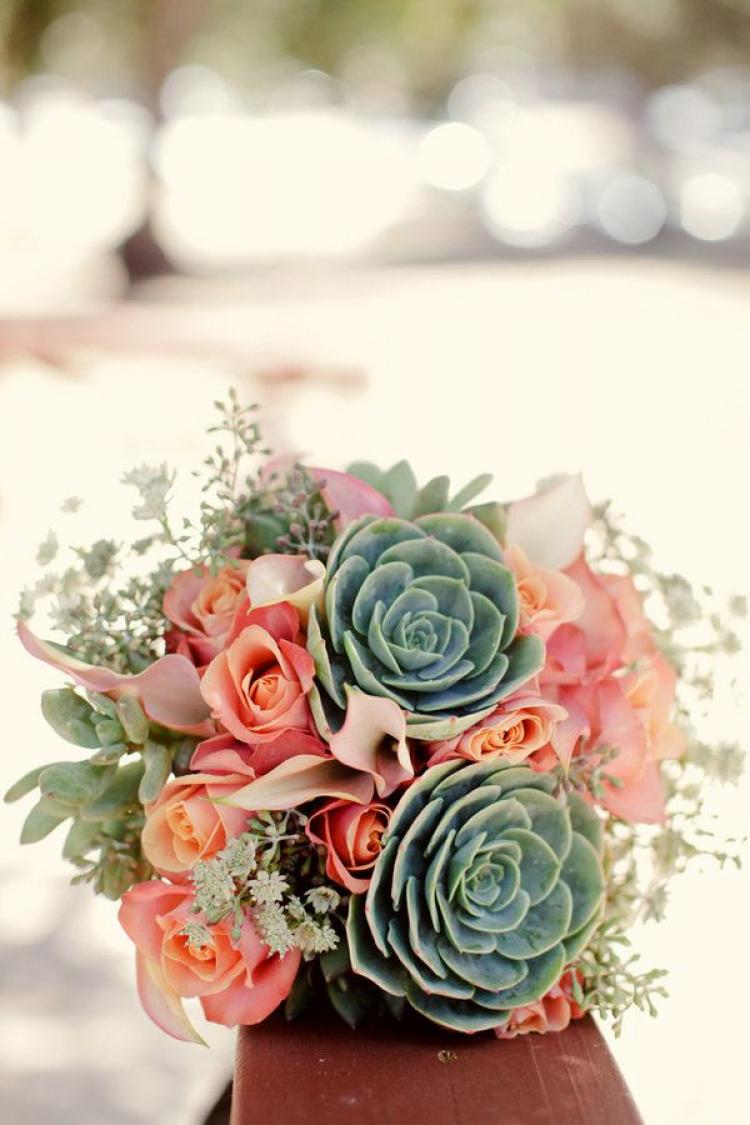 This tough desert flower is the perfect way to inject nature into your special day as well as adding strong and beautiful greenery to your bouquet. They're incredibly versatile, especially when it comes to the time of year you're having your wedding. They will give your wedding that gorgeous garden feel for a spring/summer wedding. With different types of succulents, come different colours too, and those with more red tips can give a gorgeous effect for an autumn wedding.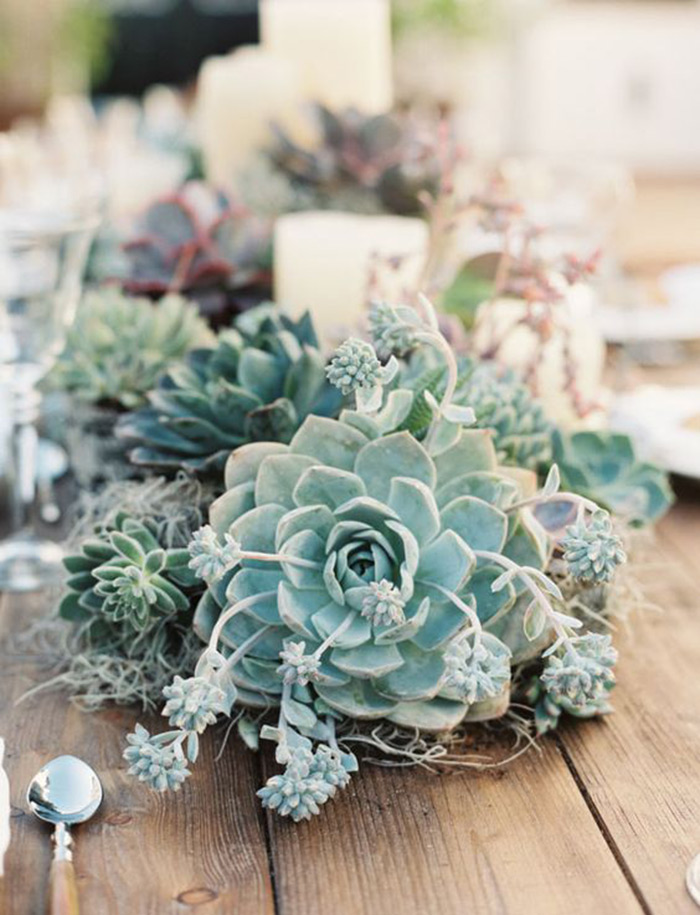 From smaller succulents for your hair or your groom's lapel, to big ones to act as your centrpieces, you won't be stuck for ways to use succulents on your special day. Some couples even give small, potted ones out to their guests as eco-favours.
Advertisement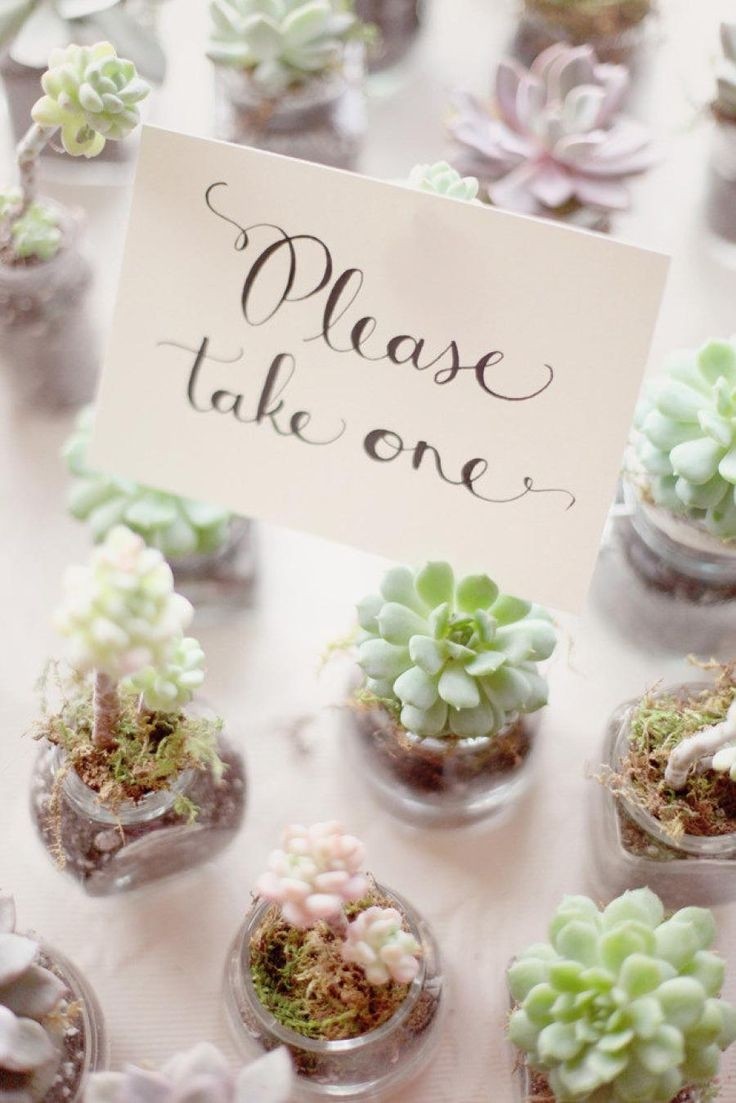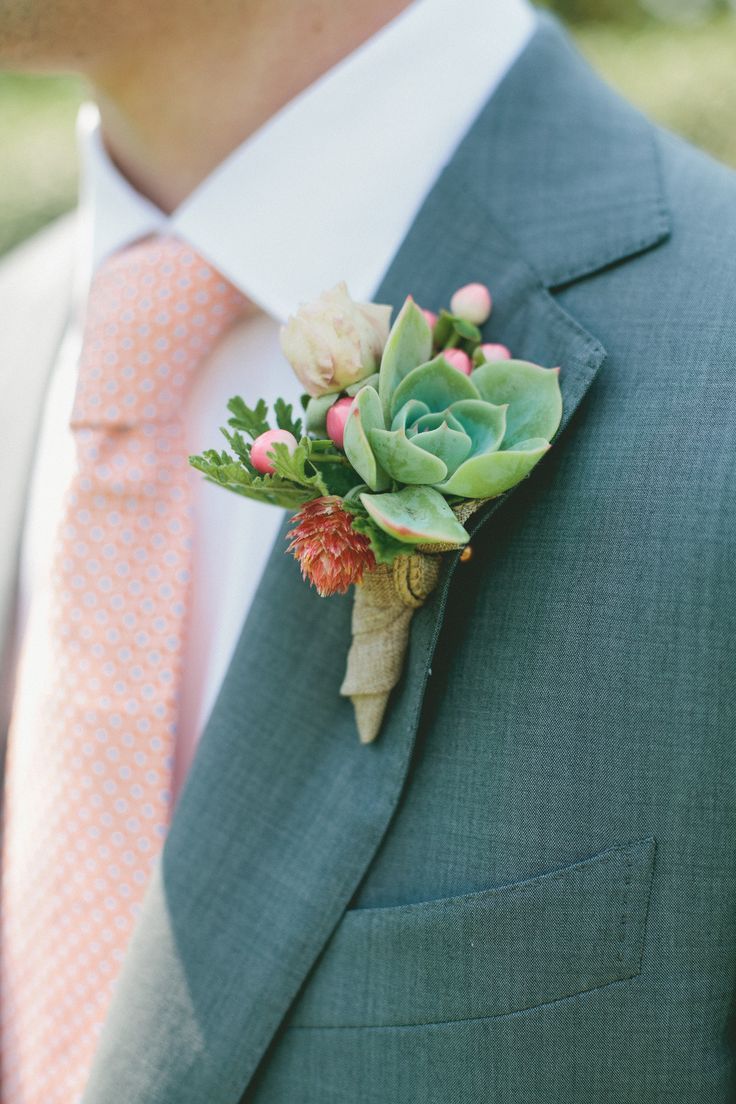 We also love the idea of decorating escort cards, place settings and even your wedding cake with these awesome beauties.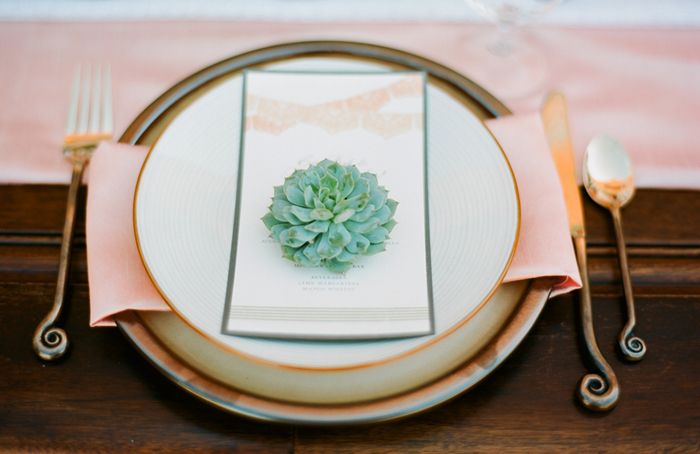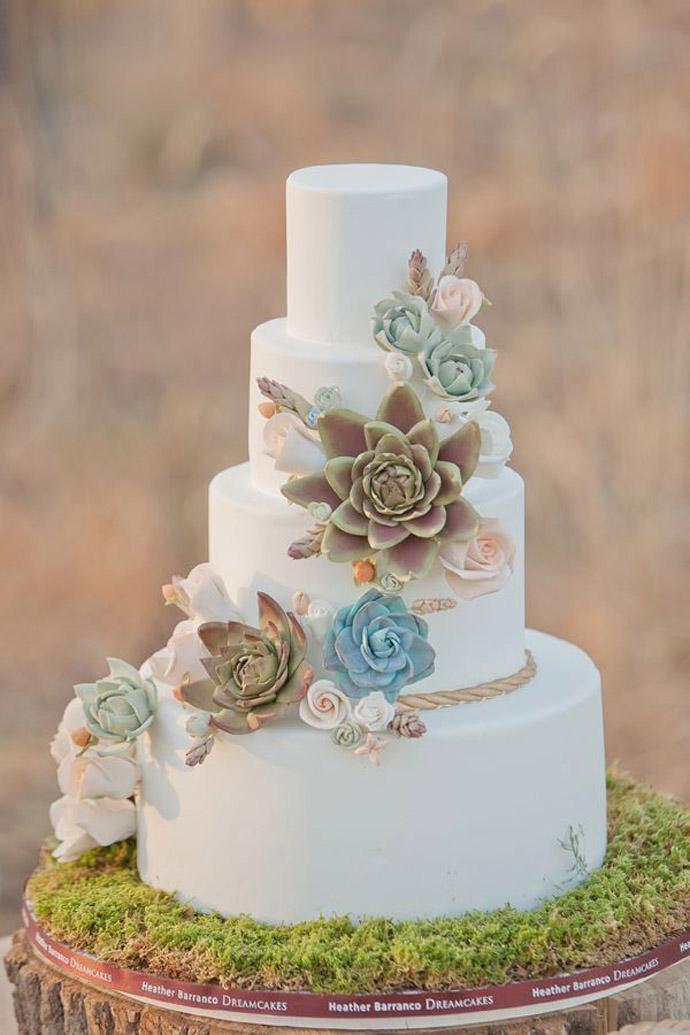 Our favourite way of using succulents is still bouquets of course. The fleshy plant will be able to blend in perfectly with virtually any other flower, or you could make your bouquet look even more natural and create gorgeous bouquets for you and your bridesmaids with nothing but succulents. Either way, this trend is definitely here to stay and perfect, whether you're getting married in high summer or the depths of winter.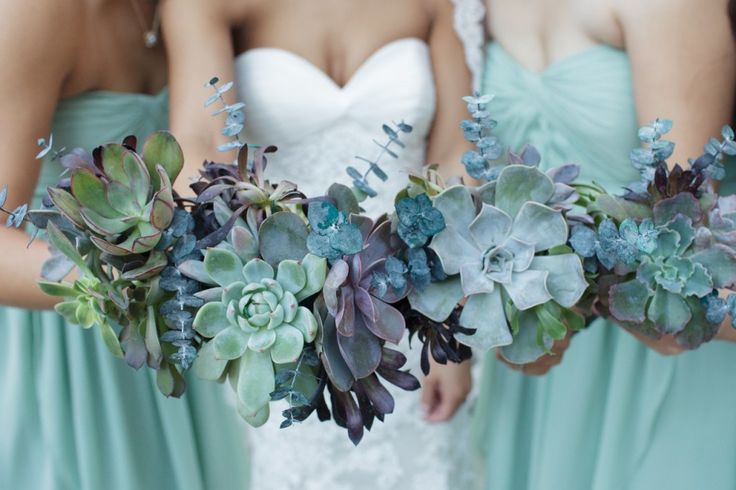 Advertisement
- Jenny Darmody
Image credits: Bouquet: First Comes Love | Favours: Simply Bloom Photography | Boutonniere: One Love Photography | Place setting: This Modern Romance | Bridesmaid bouquets: Ashley Horne Photography