One of the hottest floral trends for spring/summer weddings in 2016 is the combination of iced coffee, lavish green and cream. These three stunning, natural tones can give your wedding that bright spring and summer feel.  While brown may seem like a strange choice for a wedding, the organic, earthy iced coffee together with the countryside green and cream, allows your wedding to have the increasingly popular Bohemian-style ambiance.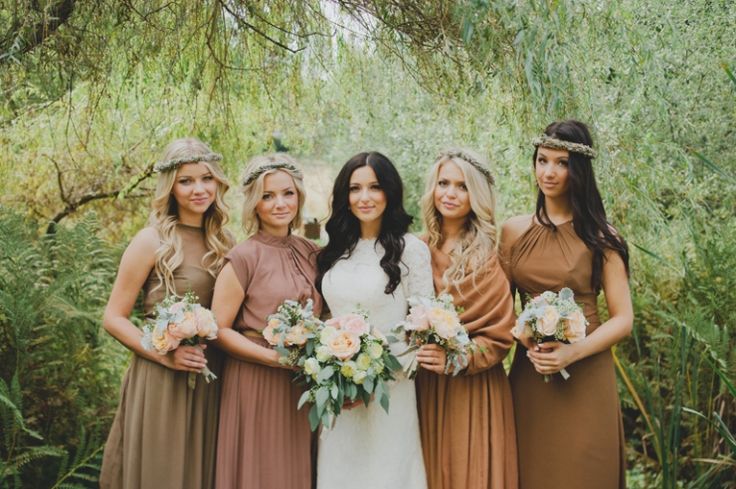 This colour scheme is perfect for those of you who dream of a simple and rustic vibe throughout your wedding. Although this colour scheme is growing progressively more popular for weddings as a whole, today we'll look mainly at flower schemes. Rustic bouquets are the perfect addition to your bohemian, countryside themed wedding, and ideal for brides who crave a more wild and natural look.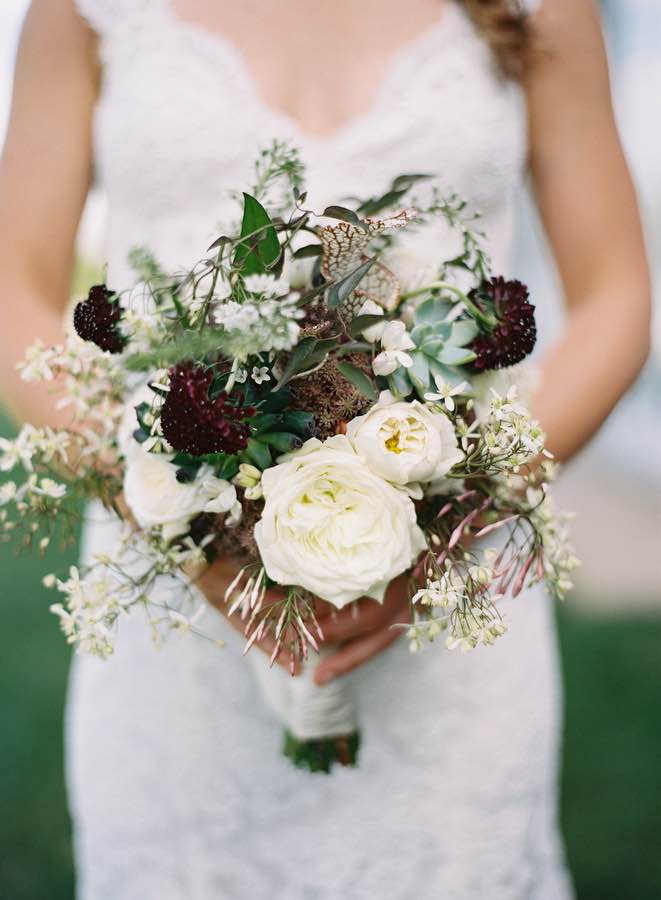 Because this theme is all about the outdoors and natural vibes, why not incorporate this into your bouquet by using beautiful greenery and countryside grains? A simple and minimalist idea for this trend is the beautiful grouping of iced coffee barley together with green and cream daisies. We adore the look of this and it reminds us of a natural garden of wildflowers and rolling, golden fields.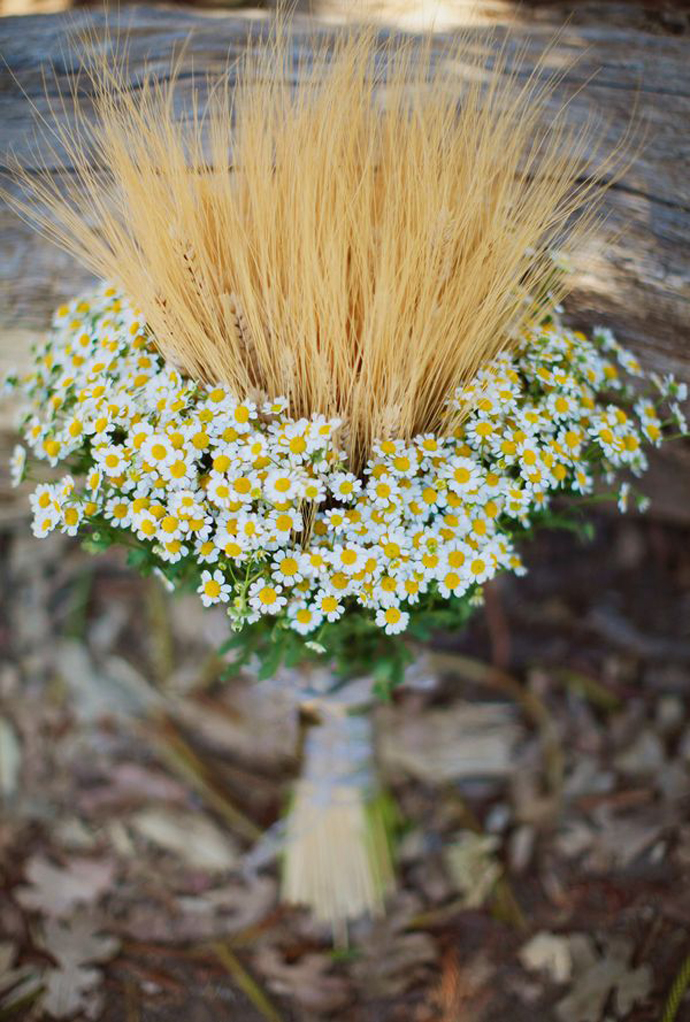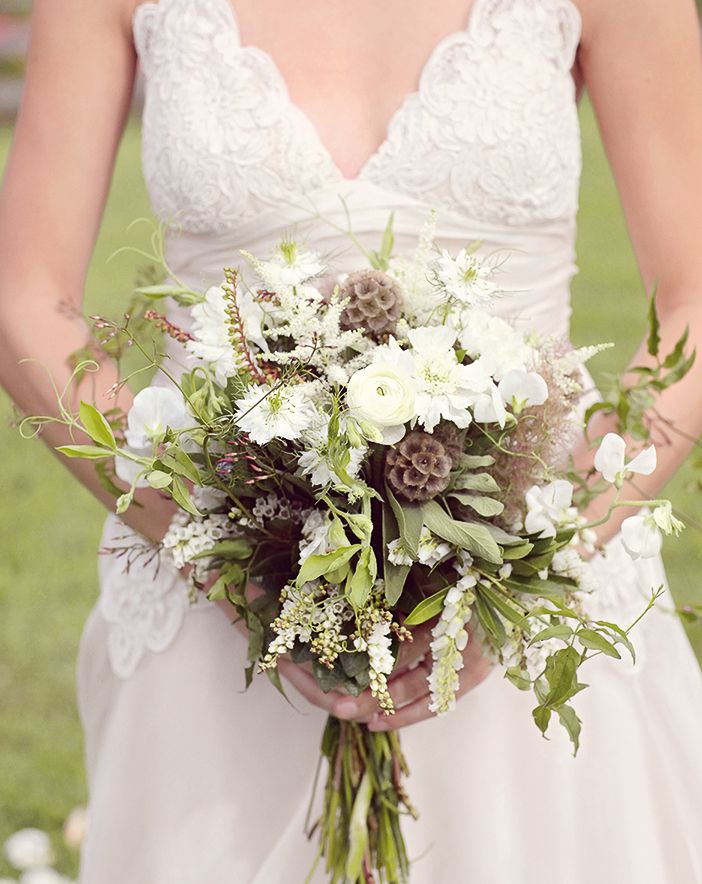 Another bouquet we fell in love with was white lilies combined with pine cones and green orchids-a perfect contrast of exquisite elegance and rustic beauty.  Tinted cream hydrangeas and creamy peonies are perfect to add to any iced coffee and lavish green bouquet to make it pop. The pine cones and greenery you add to your bouquet will also give your flowers a rich, rustic texture.
So, why not celebrate the spring and summer months by throwing a beautiful bohemian-style outdoor, wedding? Complete it with one of these rustic-style bouquets. We certainly recommend it.
- Jenny Mooney
Image credits: Bridesmaids: Manchik Photography | Wine bouquet: Eric Kelley | Daisies: Laura Goldenberger Photography | Pine cone bouquet: Simply Bloom Photography | Small bouquet: Alison Clonklin