We love wedding cakes, and there are so many different ways to make your cake unique that it's almost guaranteed that no two cakes will be the same. If you've picked up the autumn issue of Social & Personal Weddings, you probably know what the hottest wedding cake trends are already. One of our favourites is definitely the cake drip, so we've decided to take a closer look at the stunning options you can have for your delectable centrepiece.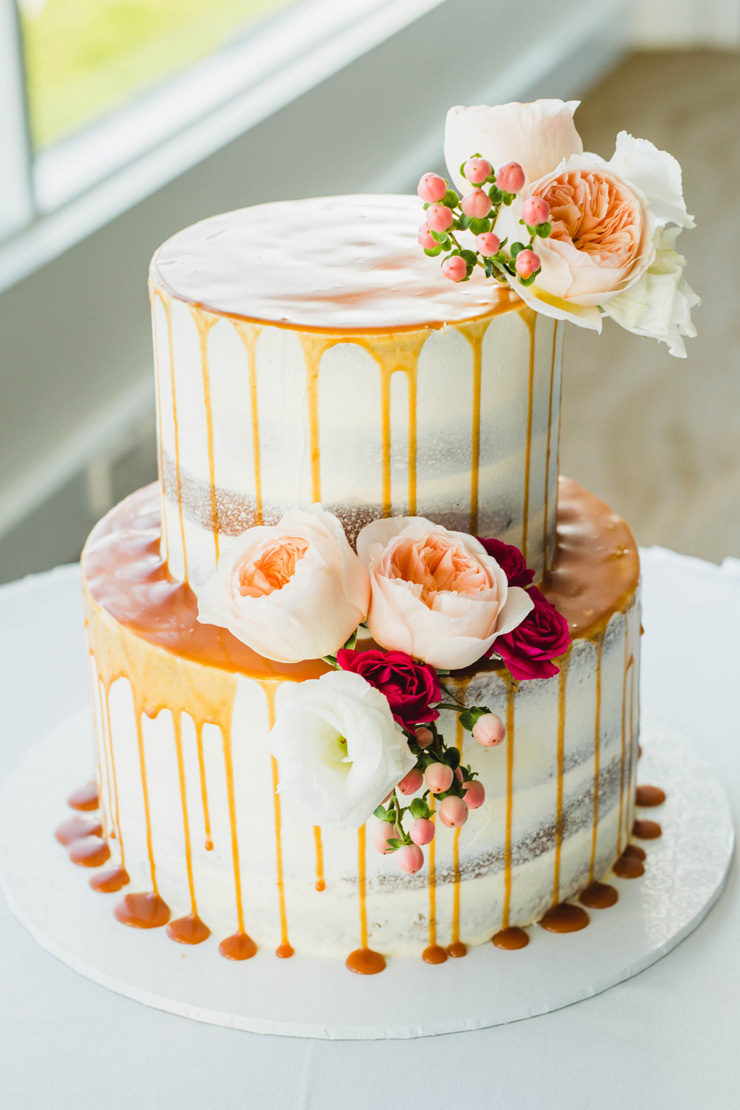 The cake drip is simple and can work with any style of cake, whether it's a single tier or a tall, three-tiered tower. It's also the perfect decoration to a naked cake but can also jazz up an iced cake and you can have it in any colour you want, depending what you want dripping over the edges of your cake.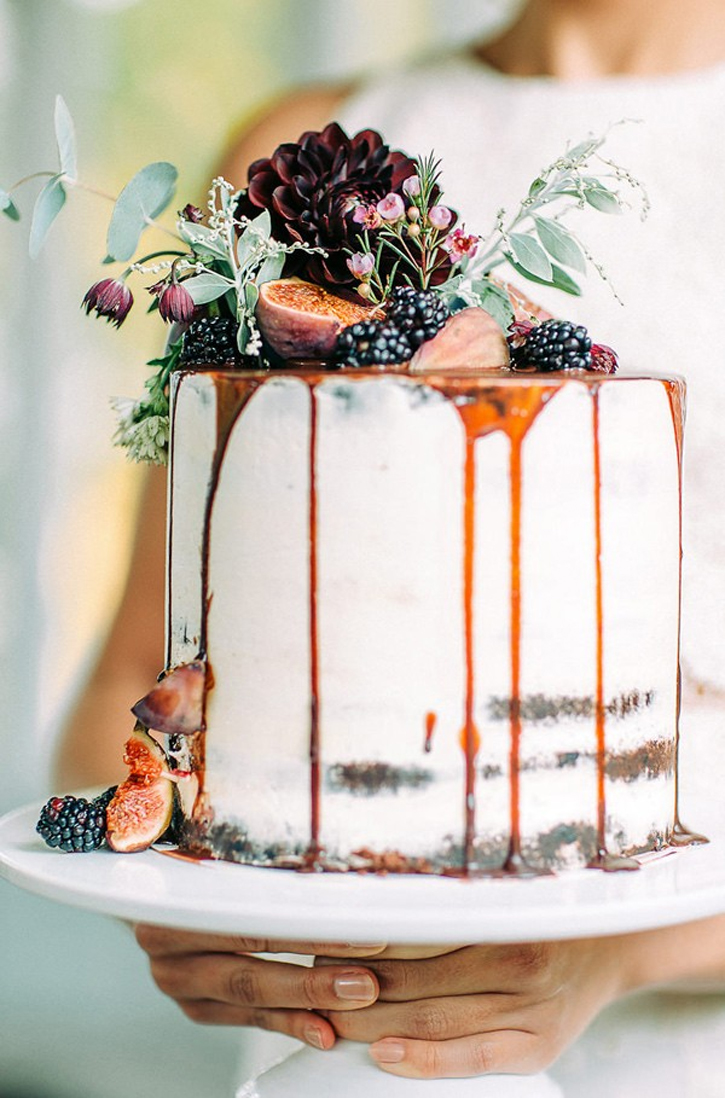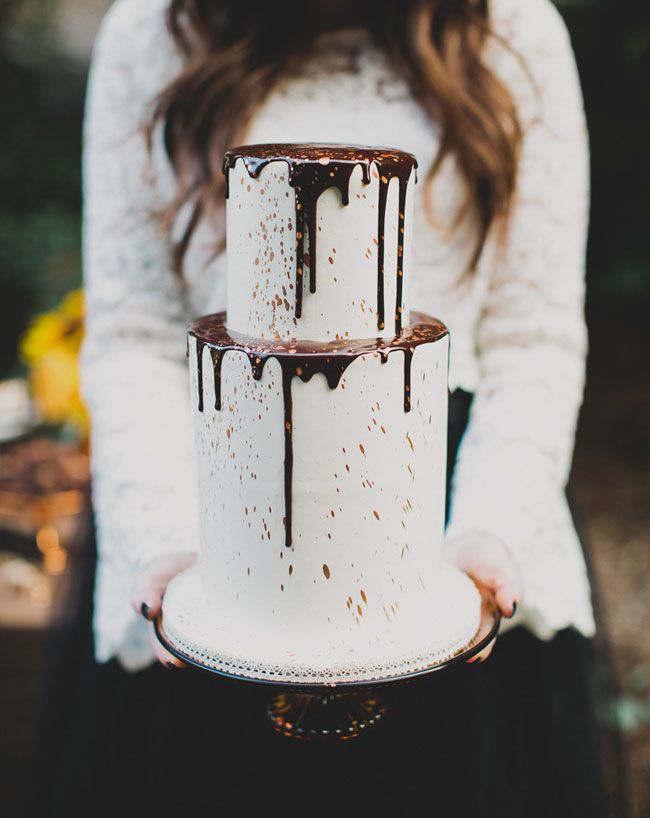 White or lightly dusted cakes look particularly stunning with a drip effect, as the colour really stands out against a white backdrop. We love the idea of a chocolate or a caramel drip over a white iced cake.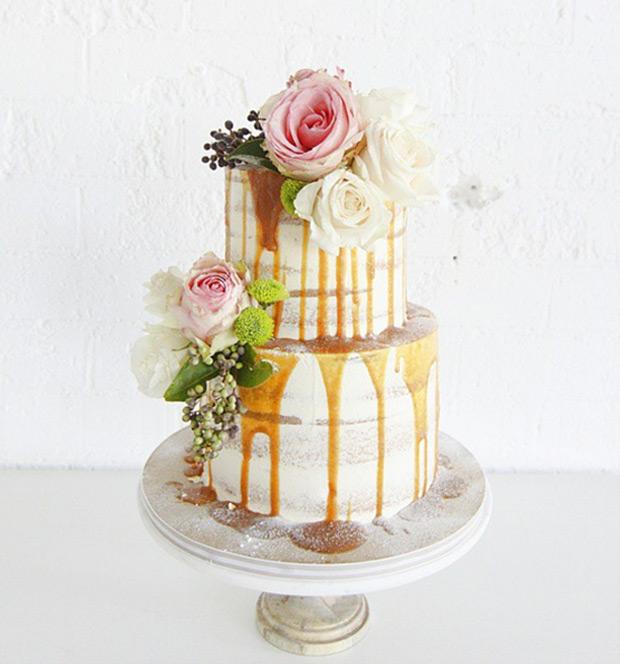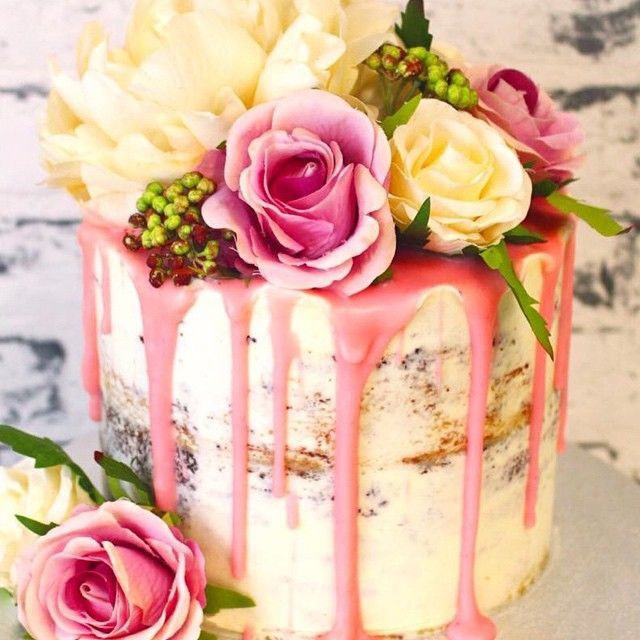 Equally, bright pink icing dripping over a naked cake would be stunning and unique, especially if you're opting for a pink theme or decorating your cake with pastel flowers to match the pink cake drip.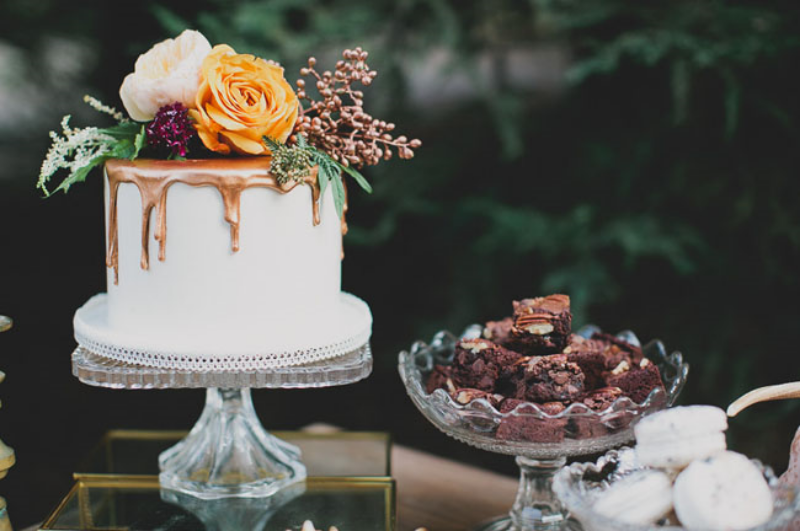 For something a bit richer, we love a gold, metallic coloured drip over a wedding cake for the ultimate look of luxury and decadence.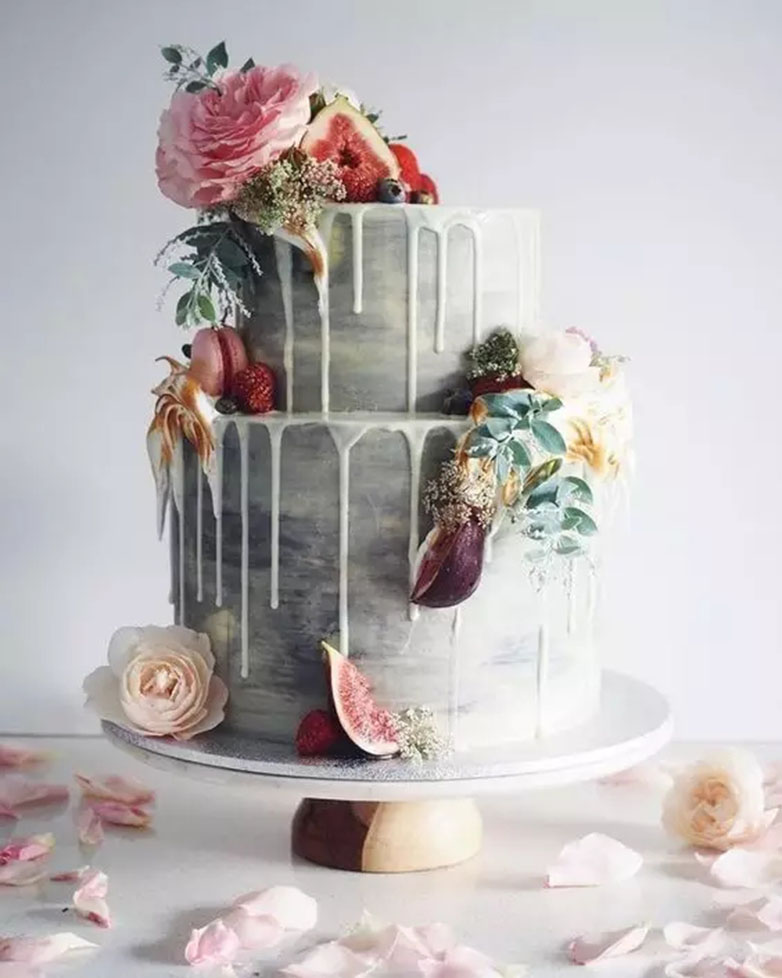 For something other than a naked or white cake, combine two stunning wedding cake trends with something like this amazing grey marble look wedding cake decorated with flowers, fruit and greenery with a delicately thin layer of white icing dripping over the edges of the tiers. Devine!
- Jenny Darmody
Image credits: Caramel drip: Cake Chooser | Cake drip with fruit: Petra Veikkola Photography | Chocolate drip: Katie Pritchard | Dusted cake: Sweet Bloom Cakes | Pink drip: Pretty Parties | Gold drip: Katie Pritchard | Grey cake: Cordy's Cakes