With summer fast approaching it is hard not to dream about the possibility of an outdoor wedding celebration with all the trimmings. Coast to coast, Ireland has some of the world's best natural scenery, and when the sun shines, the beauty is unparalleled. To give you some food for thought, we've rounded up our pick of Ireland's top outdoor wedding venues!
1/ GLENVIEW HOTEL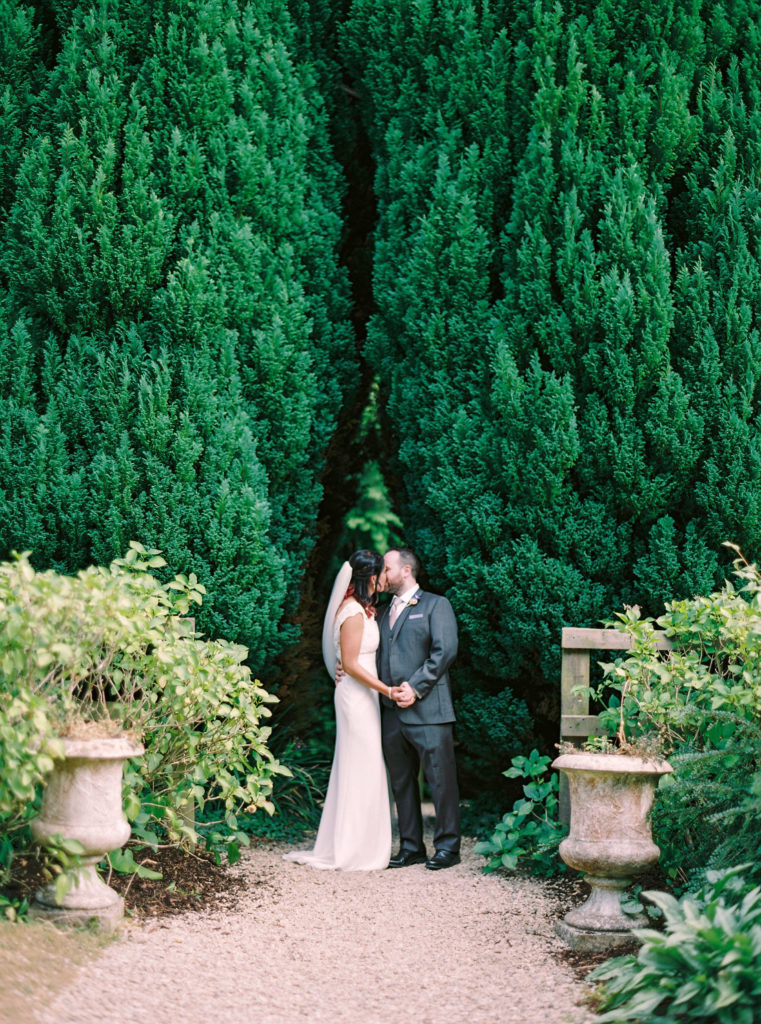 Situated on 30 acres of garden and woodlands in the scenic Glen of the Downs, the Glenview Hotel is an ideal location for an outdoor wedding. Surrounded by some of the most magnificent scenery that Wicklow has to offer, the venue can cater for up to 160 guests with a strict one wedding per day policy.
Location: Wicklow | Website: www.glenviewhotel.com
2/ THE CARRIAGE ROOMS AT MONTALTO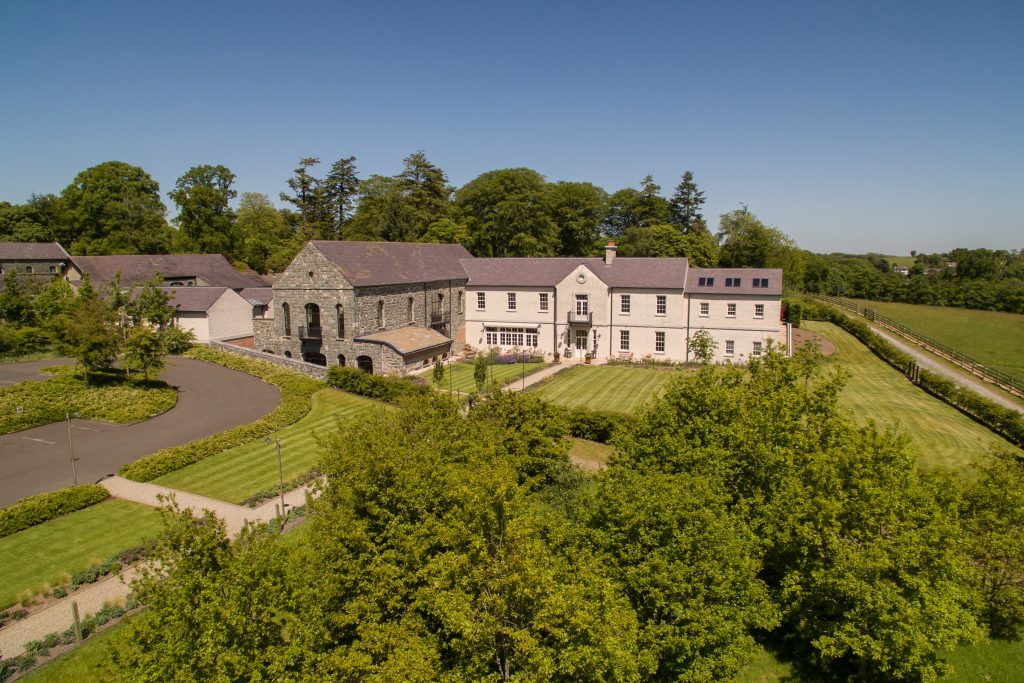 The Carriage Rooms at Montalto is a private wedding venue set in the stunning surroundings of the County Down countryside. Holding up to 180 people, the venue is licensed for both indoor and outdoor ceremonies. Indoor ceremonies take place in The Sawmill with distinctive stone walls and illuminated arches while outdoor ceremonies take place in the romantic surroundings of the gardens. The 400 acre Montalto estate offers endless possibilities for photography, and because of this, everything you need is in one magical location.
Location: Co. Down | Website: www.thecarriagerooms.com
3/ TANKARDSTOWN HOUSE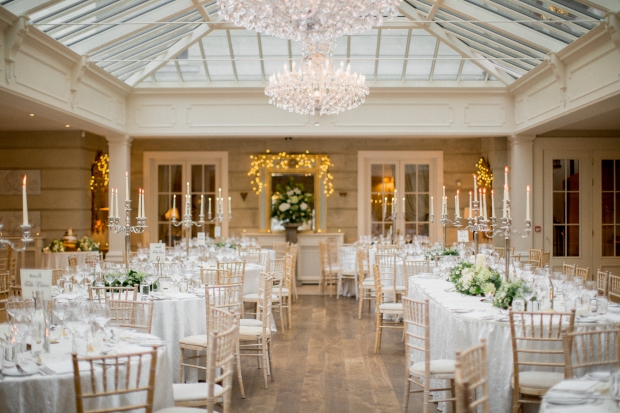 Located near the village of Slane, just 45 minutes from Dublin, Tankardstown House comprises 80 acres of magnificent woods, courtyards, walled gardens and parkland. Whether you want a lavish or low key soiree, an indoor or outdoor ceremony, Tankardstown can cater to your every wish. The venue exudes understated elegance and luxury and provides the perfect backdrop for the wedding day of your dreams.
Location: Co. Meath | Website: www.tankardstown.ie
4/ KILLRUDDERY HOUSE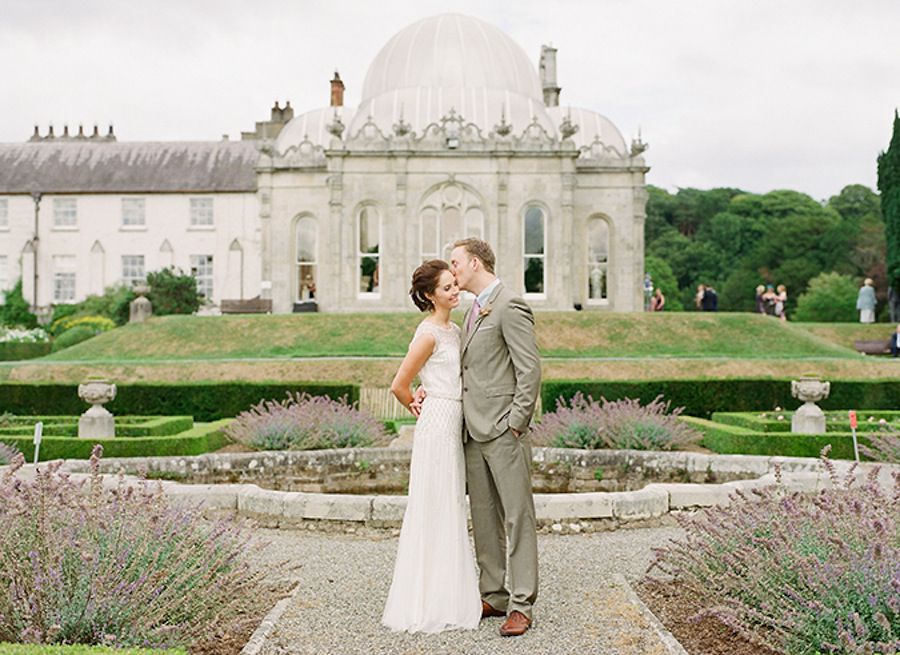 Killruddery House is a stunning location for an outdoor wedding with its tranquil gardens and breath-taking scenery. One of the few great houses in Ireland that are still lived in by the original family, it sits just on the outskirts of the capital where Dublin meets Wicklow and gives way to the natural beauty of the area.
Location: Wicklow | Website: www.killruddery.com
5/ COOLBAWN QUAY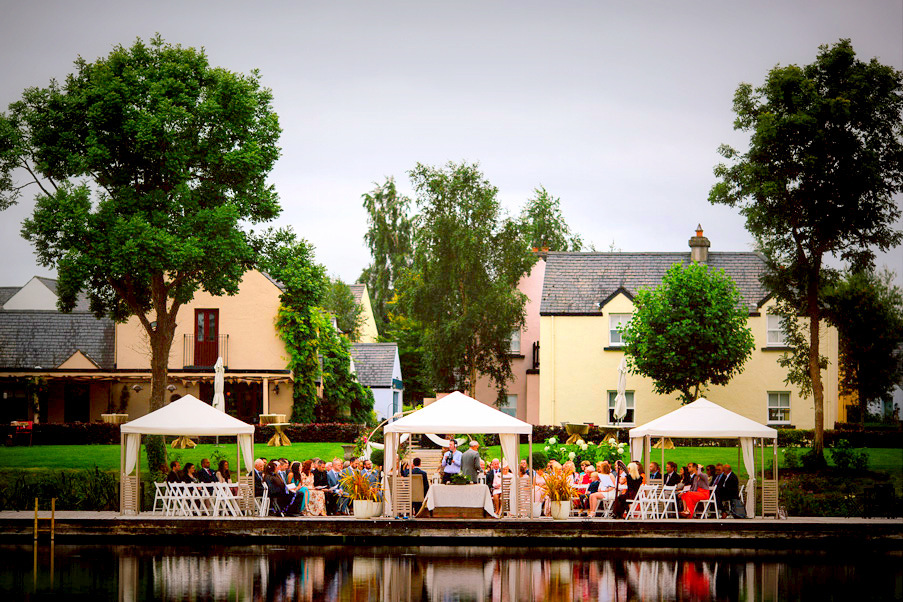 A spectacular waterside venue, Coolbawn Quay offers couples intimacy and privacy in a charming bespoke village in North Tipperary in possibly one of the most picturesque lakeshore settings with unbroken panoramic views over Lough Derg. With sixty bedrooms, all individually styled and scattered throughout the village on meandering paths and leafy lanes, it's the perfect venue for family and friends to stay and gather in celebration.
Location: Co. Tipperary | Website: www.coolbawnquay.com
6/ THE K CLUB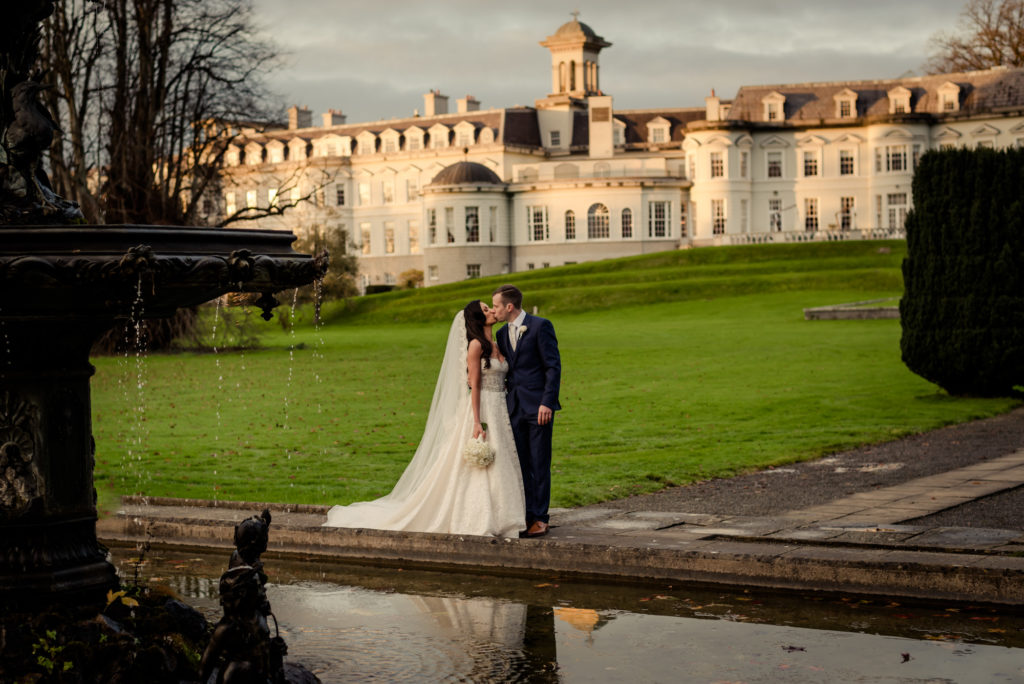 A romantic, historic, Irish country house set on 550 acres of lush Kildare countryside, The K Club will deliver only the highest standards on your wedding day. The resort can cater for large and lavish weddings or more intimate affairs, from just 14 people right up to 350 guests in the Legacy Suite.
Promising you their undivided attention by hosting only one wedding a day and renowned for their amazing food prepared by award-winning chefs, The K Club guarantees a magical and memorable reception, whether you choose to host an indoor or outdoor ceremony or reception.
Location: Kildare | Website: www.kclub.ie
7/ CASTLEMARTYR SPA
In keeping with the resorts exclusive feel, there is a policy of only hosting one wedding per day. A variety of rooms of different sizes and preference may be used for civil ceremonies, as can the stunning gardens, weather permitting.
The hotel has 103 guestrooms and suites ranging from 500 sq ft to over 2,000 sq ft in size, meaning that whether you are having a small and intimate celebration or a larger gathering, they will be able to cater accordingly.
Location: Cork | Website: www.castlemartyrresort.ie
8/ LOUGH ESKE CASTLE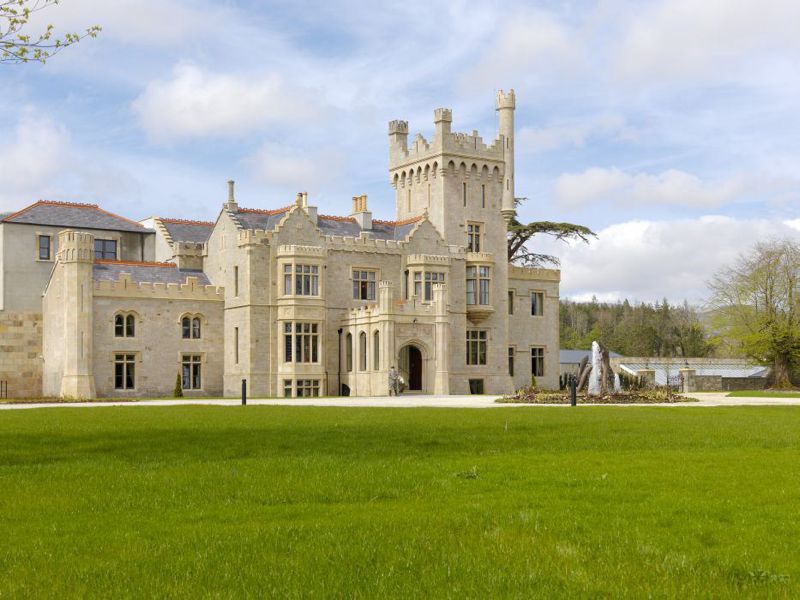 A beautiful five-star castle, Lough Eske is located on a secluded lakeside estate just outside Donegal Town. A multi-award winning hotel, the estate boasts a history that dates back to the 1400s. It's also perfect for couples with a sizable guest list, catering for up to 280 guests and housing 96 luxurious rooms.
Location: Donegal | Website: www.lougheskecastlehotel.com
9/ LUTTERLLSTOWN CASTLE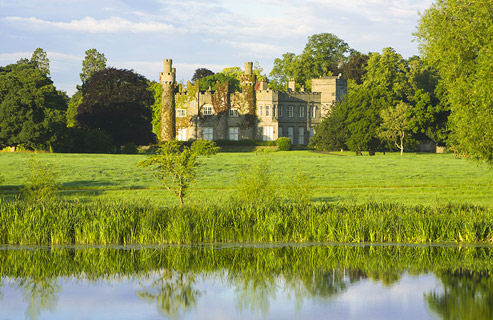 Luttrellstown Castle is only a 20-minute drive from Dublin's city centre. All 12 of its spectacular rooms are available on an exclusive basis when the castle is rented out and the grounds are to die for. Whether it's an intimate affair or an extravagant celebration, Luttrellstown Castle can cater for up to 150 people and has the option of a marquee on the grounds against the castle backdrop.
Location: Dublin | Website: www.luttrellstowncastle.com
10/ POWERSCOURT HOUSE & GARDEN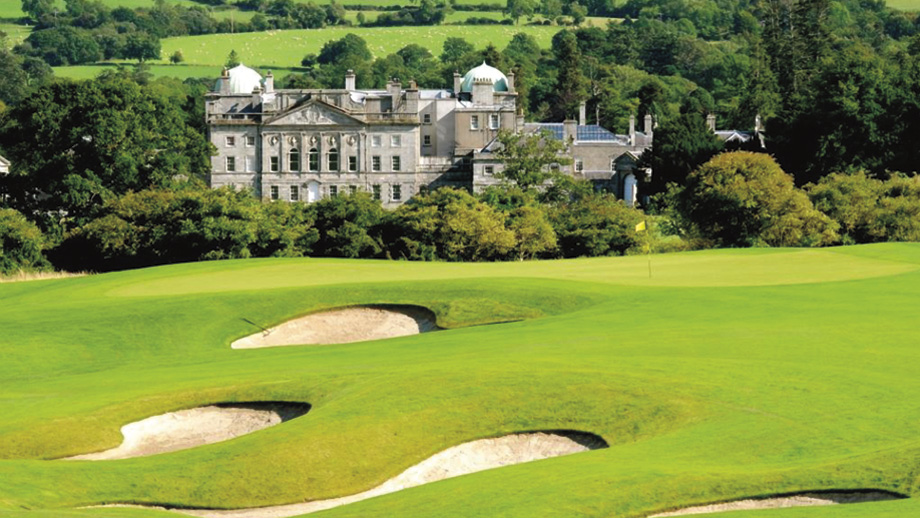 The magnificent Powerscourt Estate is located at the bottom of the Wicklow Mountains. Its view is nothing short of spectacular and the gardens are astonishingly exquisite. The bride and groom will have stunning photo opportunities in the 47 acres of formal gardens, while the guests enjoy the scenery of the Great Sugarloaf Mountain.
Location: Wicklow | Website: www.powerscourthotel.com
11/ RATHSALLAGH HOUSE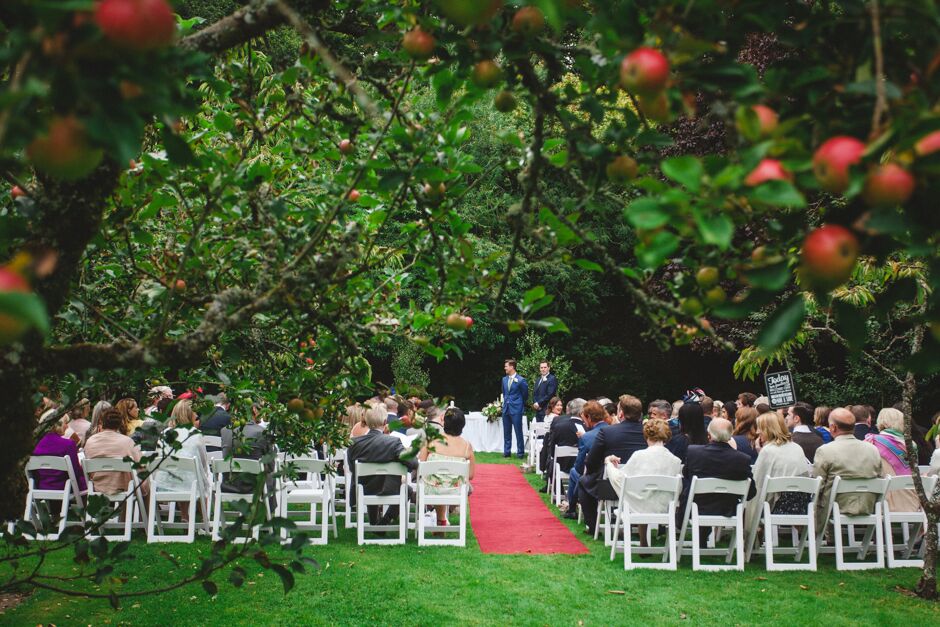 Rathsallagh House is a large country house located in West Wicklow, less than an hour from Dublin. Holding your wedding at Rathsallagh gives you 100% exclusivity and total privacy for your big day. This exclusivity allows Rathsallagh flexibility to tailor all arrangements to suit your every need and makes your wedding day even more special as you celebrate surrounded with only those you have chosen to share the day with.
Rathsallagh's 18th century walled gardens and Orangery are the perfect spots to host your ceremony and allow the venue to cater for both outdoor (weather permitting) and indoor civil ceremonies and blessings.
Location: Co. Wicklow | Website: www.rathsallagh.com
12/ WELLS HOUSE & GARDENS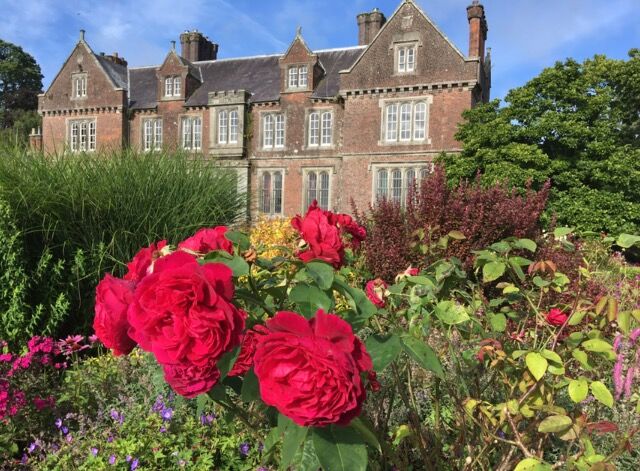 An exclusive wedding venue, Wells House & Gardens is surrounded by acres of beautiful woodland and spectacular terrace gardens full of colour that make an ideal backdrop for your wedding photography.
Catering for both large wedding parties and smaller more intimate affairs, no matter what type of wedding you want, Wells House & Gardens will be able to accommodate.
An awe-inspiring location, a wedding here is sure to wow guests and leave lasting memories.
Location: Co. Wexford | Website: https://wellshouse.ie/weddings
13/ MARLFIELD HOUSE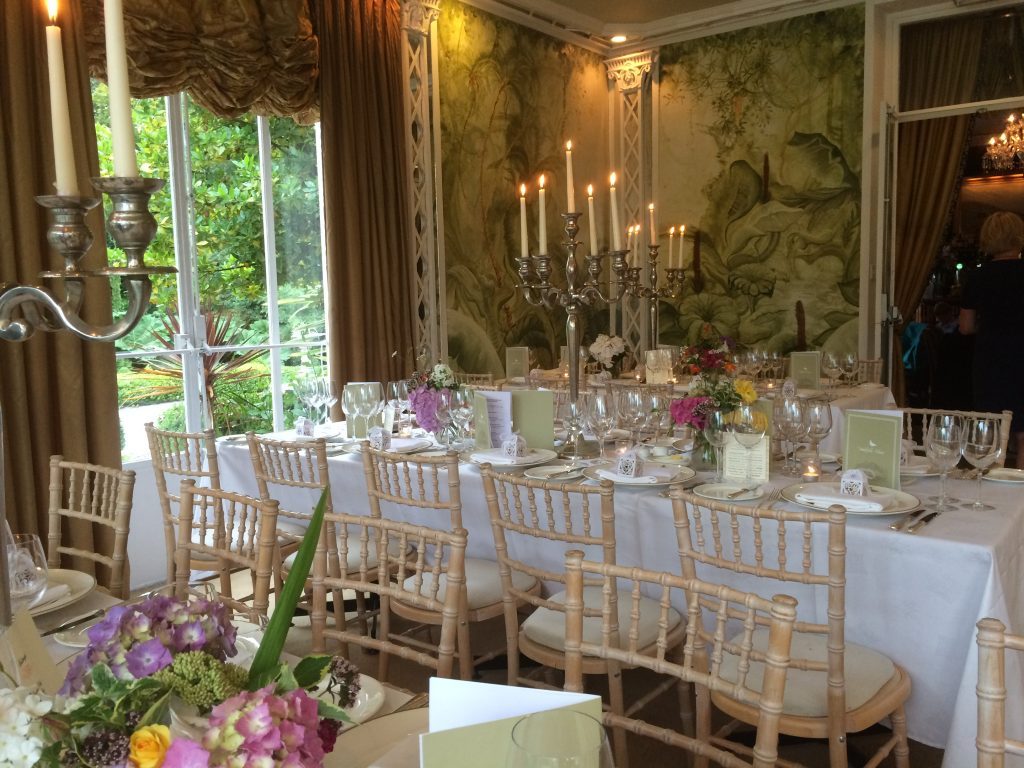 Marlfield House is set on 36 acres of awe-inspiring gardens and woodlands and is an oasis of tranquillity in which to celebrate your big day. The venue can be yours exclusively for your wedding day and can cater for up to 145 guests with all-inclusive packages including champagne, canapés, wine and menu choices available.
Registered to host both civil as well as humanist and spiritual ceremonies, these can either take place in the house or gardens.  Whatever your wish, their wedding coordinators are very happy to tailor options just for you.
Location: Wexford | Website: www.marlfieldhouse.com
14/ BALLYMAGARVEY VILLAGE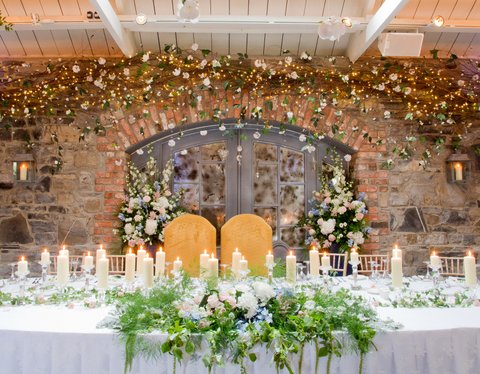 The beautiful Ballymagarvey Village is an idyllic setting with breath-taking grounds and stunning gardens, while still located just 30 minutes from Dublin. An exclusive wedding venue you can celebrate your day without interruptions or distractions, just you surrounded by the people you love on your special day. The relaxing surroundings, privacy, luxuriously comfortable accommodation as well as the fine food and wine, make Ballymagarvey Village the perfect place for your perfect day.
Location: Co. Meath | Website: www.ballymagarvey.ie
15/ PALMERSTOWN HOUSE ESTATE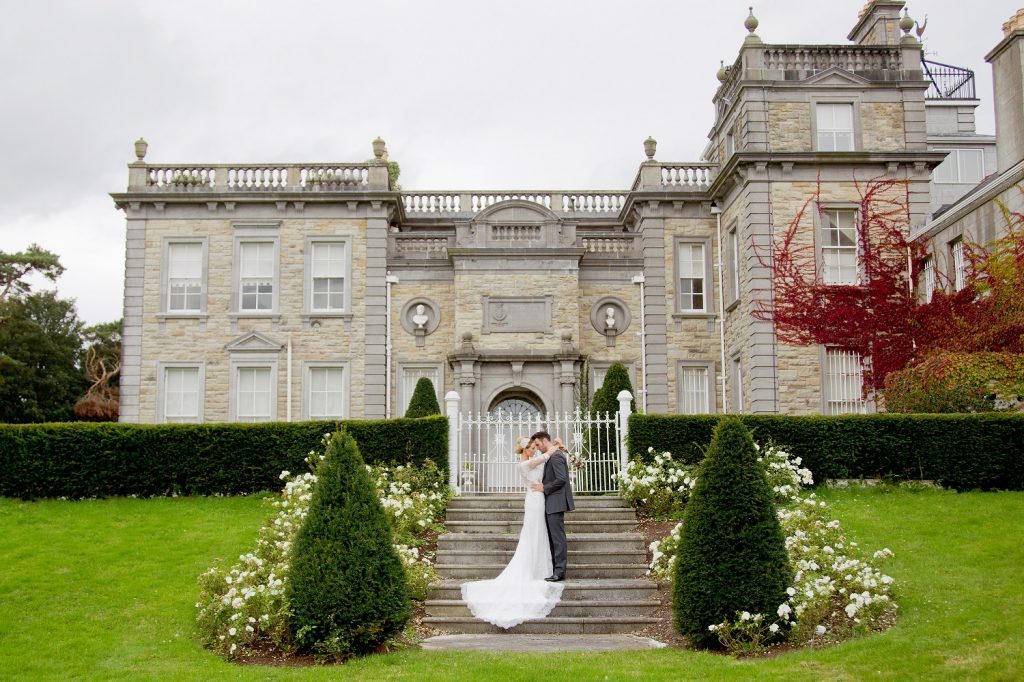 The epitome of luxury, Palmerstown House Estate is set on 900 acres of stunning Irish countryside in Johnstown, Naas, Co. Kildare. Once home to the aristocracy, this breath-taking destination, full of history and romance, is the perfect backdrop for your dream wedding.
Catering for civil, humanist or spiritualist ceremonies held either indoor or outdoor at the Manor House. Whatever you want for your big day, their wedding coordinators can work with you and help you create your dream wedding.
Location: Co. Kildare | Website: www.palmerstownhouse.ie
16/ CROVER HOUSE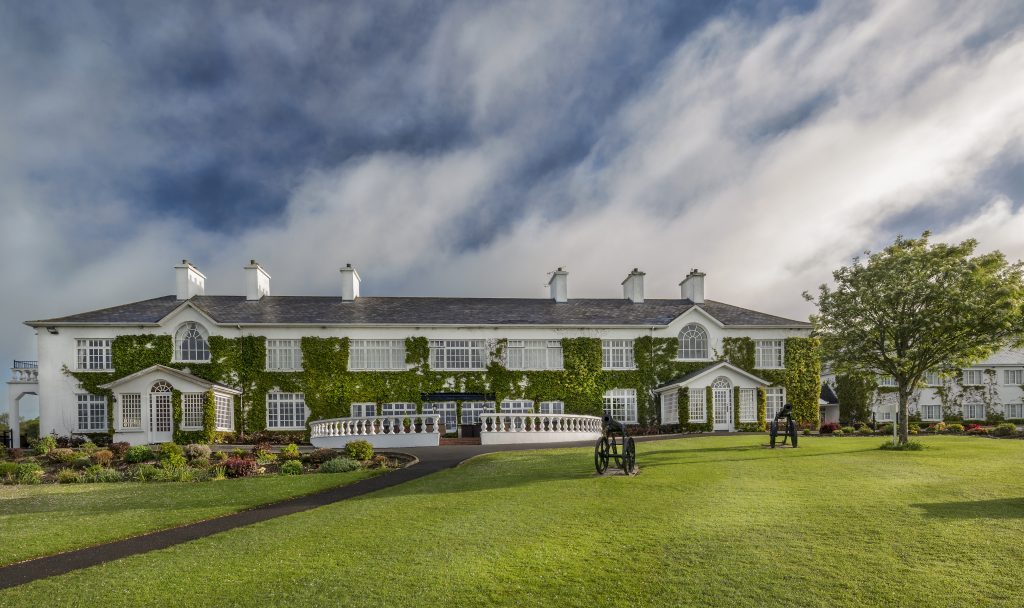 One of Ireland's most beautiful waterside wedding venues, Cavan's four-star Crover House Hotel rests majestically on the private shores of Lough Sheelin. Set on a 40 acres estate, this stunning 44 bedroom Georgian Manor House is an elegant setting for your wedding day.
Location: Co. Cavan | Website: www.croverhousehotel.ie
17/ ADARE MANOR
Location: Co. Limerick | Website: www.adaremanor.com
18/ JOHNSTOWN HOUSE ESTATE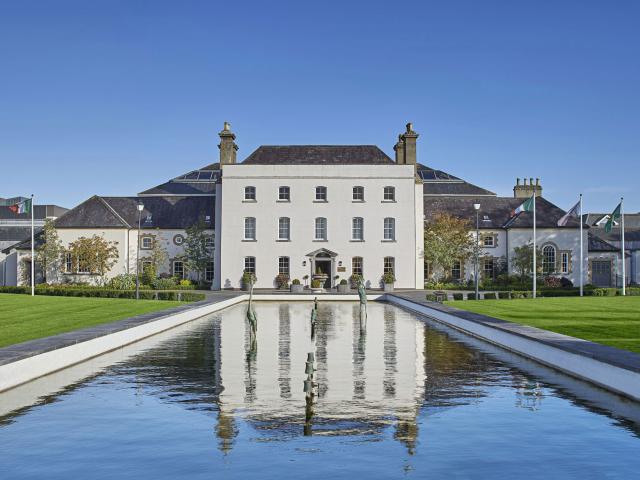 An elegant Georgian venue, set on 120 acres of parkland, just 35 mins from Dublin's city centre: The Johnstown Estate offers bridal couples a beautiful venue, tasty food, expertise in execution and warm and efficient service. The Estate boasts a host of interesting locations, from the Georgian manor to the beautiful walled wedding garden with pagoda; whatever way you picture your special day, this venue can cater.
We sat down with Tamara McElroy, Wedding Co-ordinator at The Johnstown Estate, to find out what her top tips and advice are for throwing a garden themed wedding, no matter the weather!
Location: Meath | Website: www.thejohnstownestate.com
19/ HARVEY'S POINT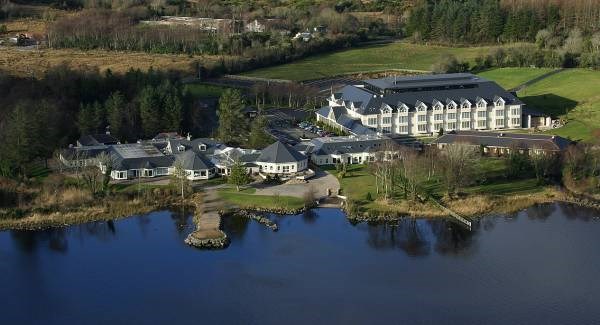 Nestled at the foot of the Bluestack Mountains of Donegal and overlooking the still waters of Lough Eske, Harvey's Point Hotel is the only choice for a magnificent lakeshore wedding.
Catering for waterfront wedding blessings couples can choose to say their vows at the water's edge, moving inside to the spectacular ballroom boasting panoramic views over Lough Eske and the mountains beyond from every table for their reception.
Location: Donegal | Website: www.harveyspoint.com
20/ WATERFORD CASTLE HOTEL & GOLF CLUB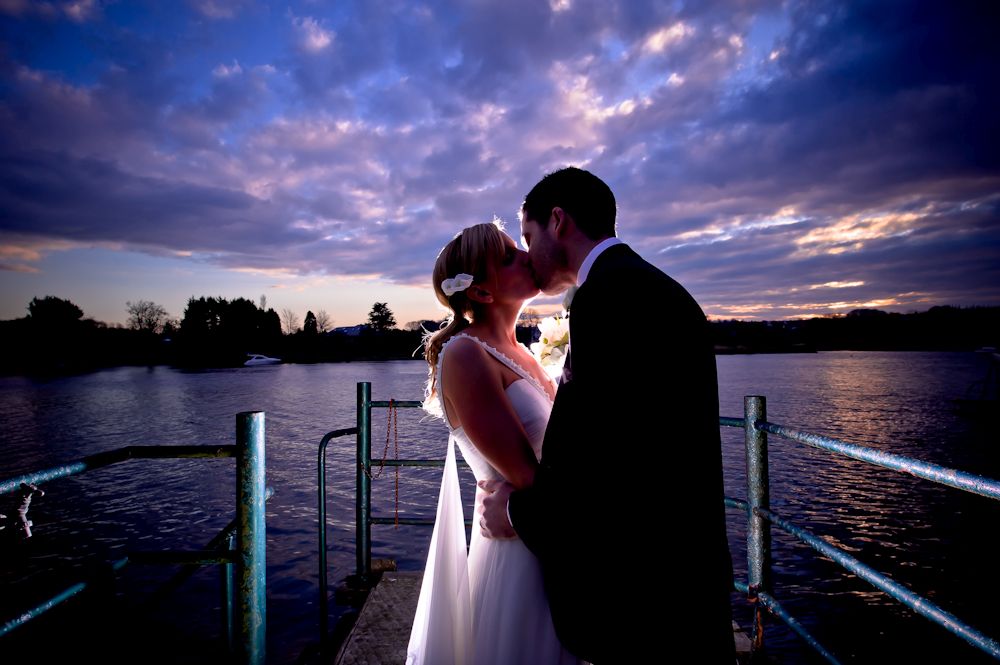 Uniquely situated on a private 310 acre Island, Waterford Castle enjoys a genuinely picturesque and enchanting location on the River Suir close to Waterford City. This unique location offers the most spectacular surroundings for you capture your wedding photos, with even your arrival involving crossing a river on a boat. Voted 7th of the 50 Best Hotels in The World 2016 by Conde Nast Traveller, having your wedding here is indulging in a little bit of paradise. Whether you want an intimate gathering for your bid day, or planning a bigger celebration, the castle can cater for both smaller and larger functions up to 120 guests. On the day itself, you will enjoy exclusive use of the castle and its 19 uniquely designed bedrooms, giving you the utmost privacy and room to enjoy this special moment in your life surrounded by those you love.
Location: Waterford | Website: www.waterfordcastle.ie
Image Credit: Bride and groom at Killruddery House & Gardens: Brosnan Photographic