If you have your heart set on a garden wedding but are put off by the fact that you live in Ireland, let's face it, the weather doesn't always comply, fear not and plan ahead with gusto! Tamara McElroy, Wedding Co-ordinator at The Johnstown Estate, gives her tips and advice for throwing a garden themed wedding, no matter the weather!
1/ CONSIDER YOUR DATE
Tamara believes that "Every wedding is an opportunity to show your creative side and weave personal elements into your day. A garden wedding can let your creativity run wild with flowers and nature creating a stunning backdrop to your special day".
Considering the season may seem like an obvious place to start when one is planning a garden wedding, especially when you live in Ireland. And while a garden has much to offer, at all times of the year, the summer months give couples the best chance of enjoying the outdoors on their special day without the risk of mother nature playing havoc. When you are visiting venues be sure to avoid being lured in by a visual display that may not be present on your wedding day. For example, if you fall in love with a springtime show of cherry blossoms, but are getting married in September, these will not be there, be sure your wedding date corresponds to the timings of Nature.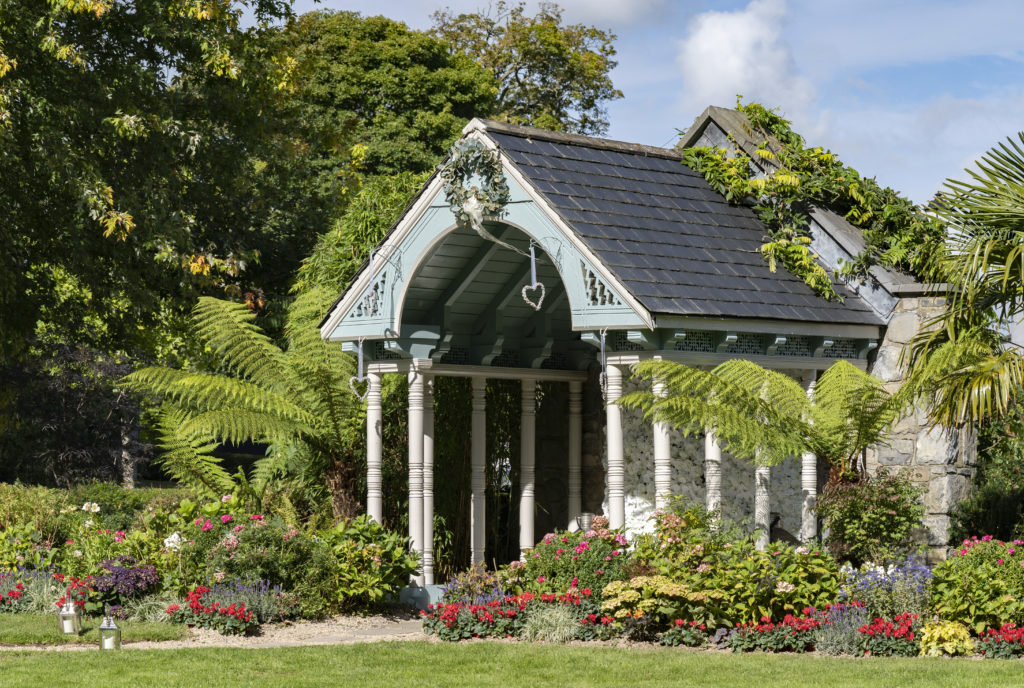 "Make sure to visit your wedding venue at the time of year you plan to get married. You should then see it exactly as it will appear at that time. And remember you can sometimes get outlying days at unexpected times throughout the year. This year our warm Autumnal weather lasted well into November and thanks to the warm summer, our trees were a beautiful, deep orange colour until well after Halloween had been and gone," said Tamara.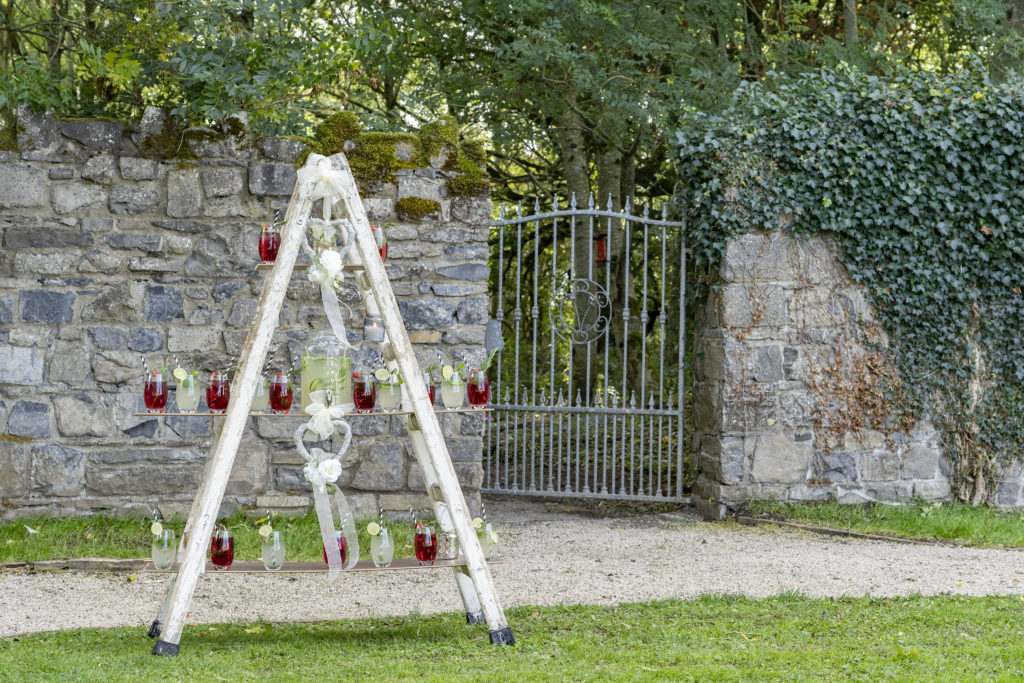 2/ DECIDE WHAT ASPECTS OF THE WEDDING YOU WANT TO HOLD OUTDOORS
Ok, so while we might like the idea of throwing an entire wedding outdoors, we live in Ireland, and it might be a better idea to pick specific parts of your day and assign these as garden events. For example, you could throw an outdoor cocktail reception for your guests as they arrive at the venue. A fun way to start the day, it is an excellent talking point that will get your guests chatting as they mingle on the lawn. Alternatively, if you are having a civil ceremony, then the outdoors will provide a stunning backdrop for you to say your I dos'! Post service, you could also treat your guests to an outside drinks reception.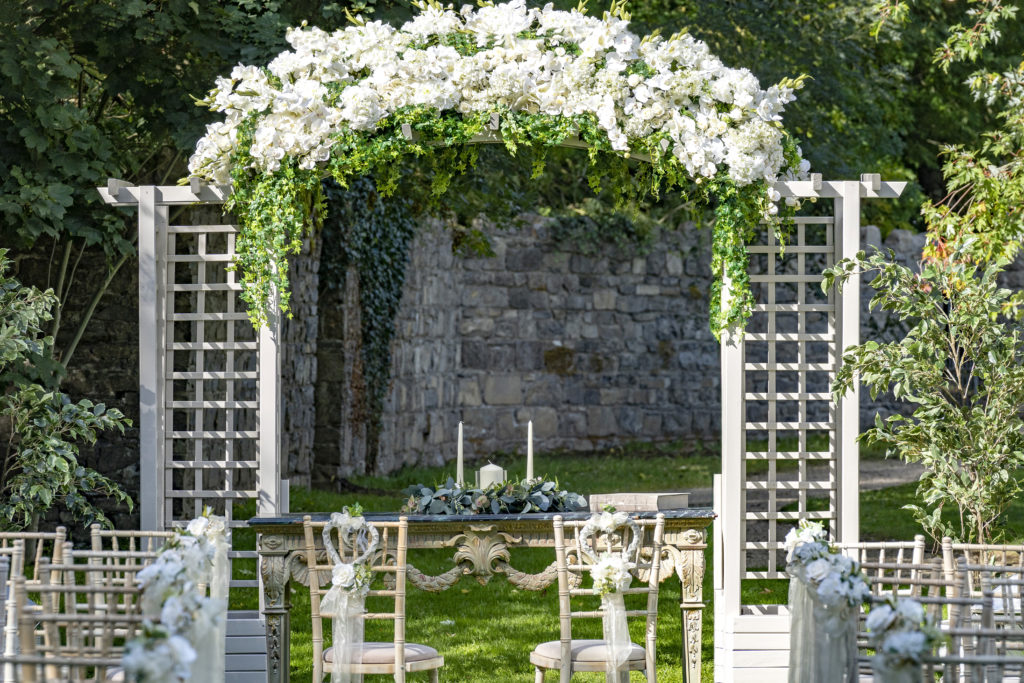 Remember, it is your day, your way, and there are so many ways to incorporate this theme into your celebrations, think outside the box and don't be fenced in by conventions. "It can be difficult to host a silver service meal outdoors, so perhaps it's better for couples to reflect on the style of the meal to be served. Perhaps they might consider a barbecue-style meal with gorgeous salads instead of the typical wedding banquet menu," said Tamara.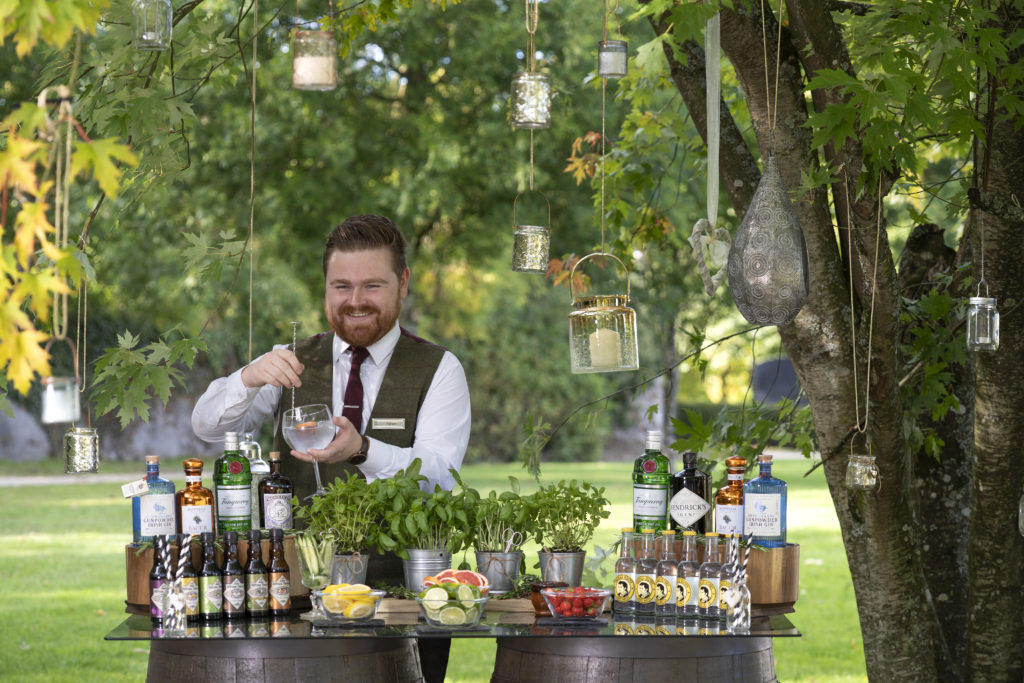 3/ INTRODUCE THEME THROUGHOUT ALL ASPECTS OF THE DAY
If you want your wedding to have a garden theme, then it is a good idea to carry floral details throughout all aspects of the day. From your cake to your invitations and even your dress, subtle hints will come together for a spectacular visual result. Why not go all out and have a decorative floral wall that guests can use as a backdrop for their pictures? Details like this will bring your theme together and are the things that people will remember.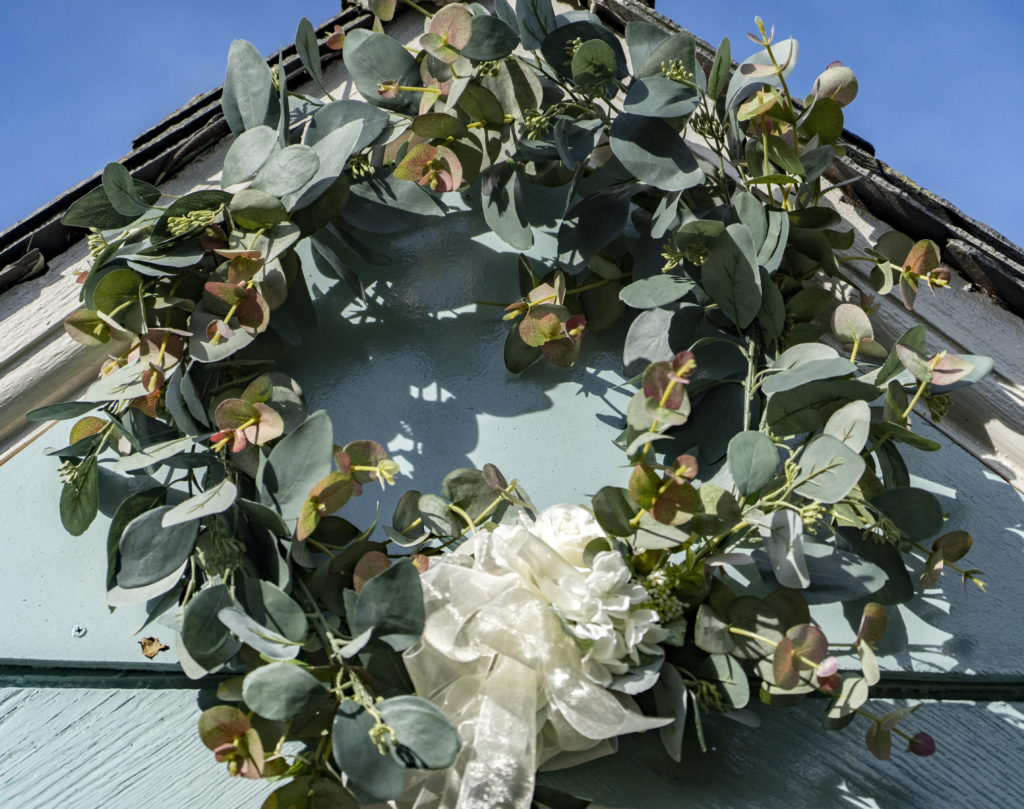 For example, "One of our wedding couples incorporated a festival theme throughout their wedding including festoon lighting, bales of hay across the lawn, flaming torches, lawn games and music. The day had a fantastic, relaxed vibe to it," reflected Tamara.
4/ DECORATE
So, while a garden provides natural beauty, this can be added to with some smart decorating. Supplement with cut flowers and arrangements that be moved indoors, again, this will allow you to carry your theme throughout all aspects of the day. Besides, the simple introduction of fairy lights and candles are a cost-effective way to add a wow factor. And, depending on how you display these items, they can be moved indoors as required. Also, a citronella candle will help keep bugs away and allow your guests to enjoy their day without potentially being hassled by an uninvited wasp! Lastly, ask your wedding coordinator if the venue have any props that you can use, from ladders and bars to faux flowers, they may have a wealth of items on hand and in location.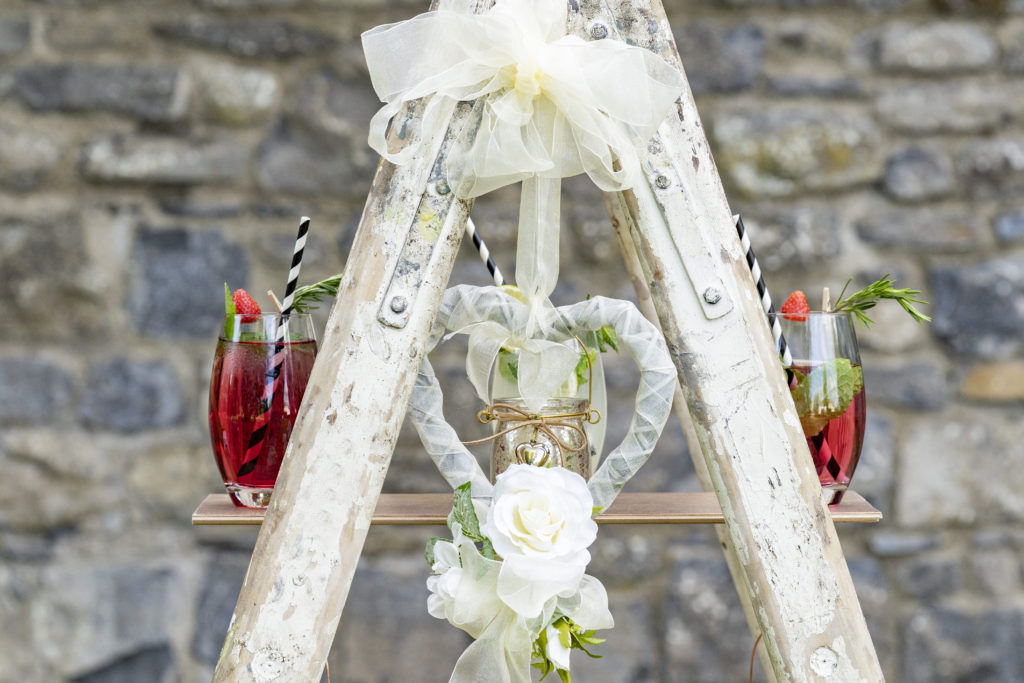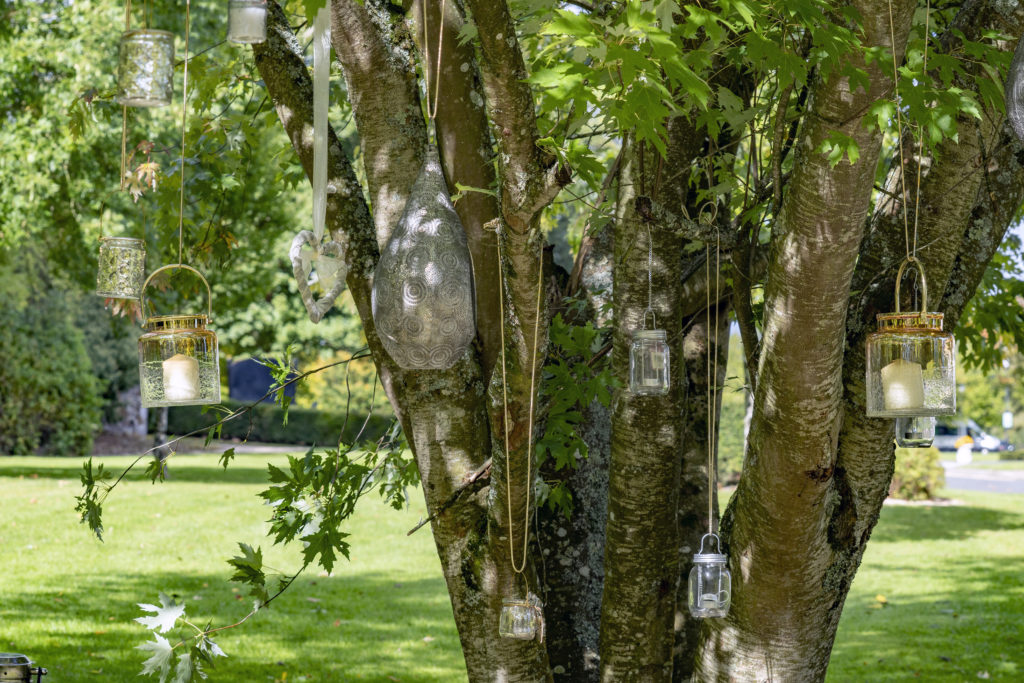 Tamara knows that "A good venue will augment its natural landscape with props. At The Johnstown Estate, we have a beautiful wall-lined garden with mature trees and adjacent woodland. We also have lots of imaginative ideas around the presentation of a ceremony or drinks reception – from a gin and whisky bar beneath a lantern-lit tree to a stunning floral arch or flower wall. Each of these elements produces beautiful backdrops for photographs which couples enjoy long after the day has passed".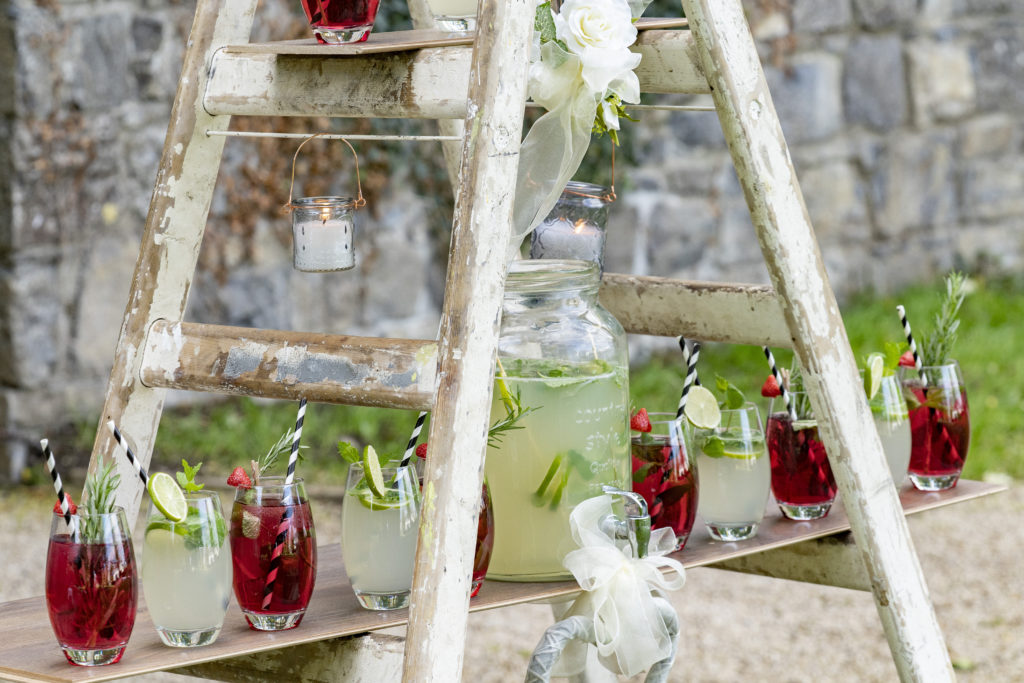 5/ ADD HERBS AND EDIBLE FLOWERS TO FOOD AND COCKTAILS
Again, this is about carrying your theme throughout your day, and by introducing herbs and edible flowers to your food and drinks, you will be reinforcing the garden theme.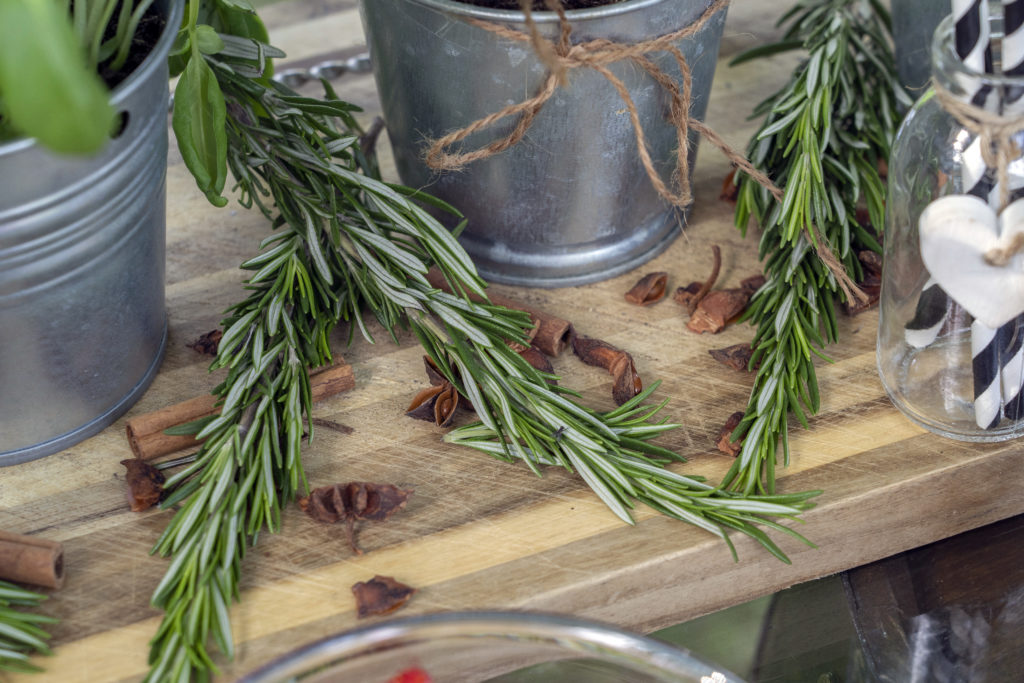 Think about having a signature cocktail that incorporates some herbs or edible flowers, visually striking; these can be served to guests as they arrive and give a personal touch to proceedings, "Often a couple might select two cocktails which are their favourites – such as a Whisky Sour or a Cosmopolitan. This is a little something which adds a bit of personality to your hospitality towards guests."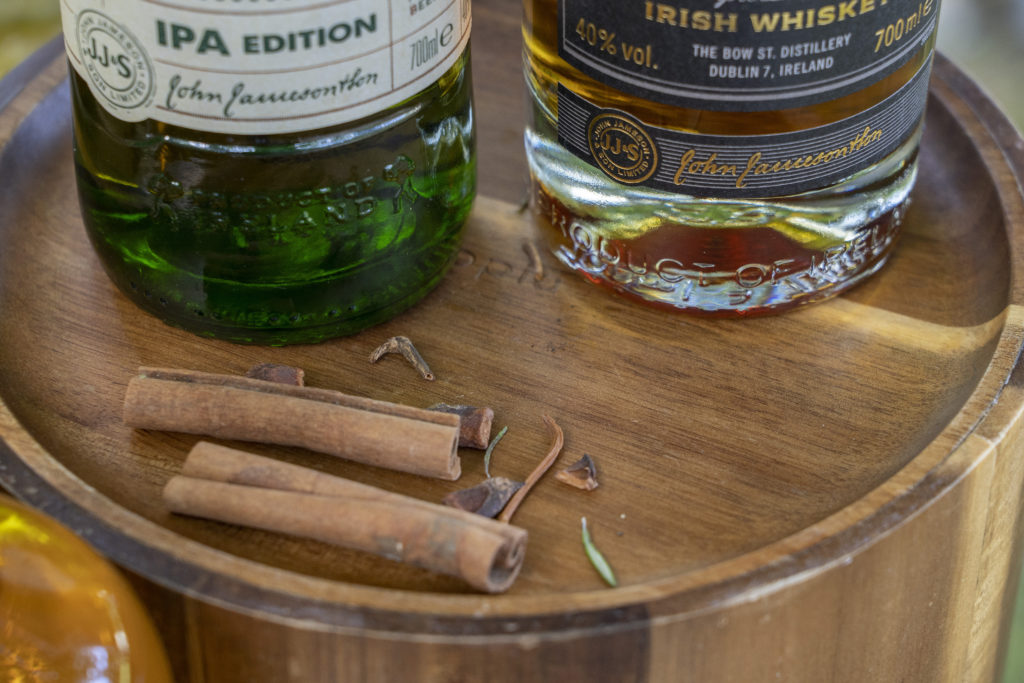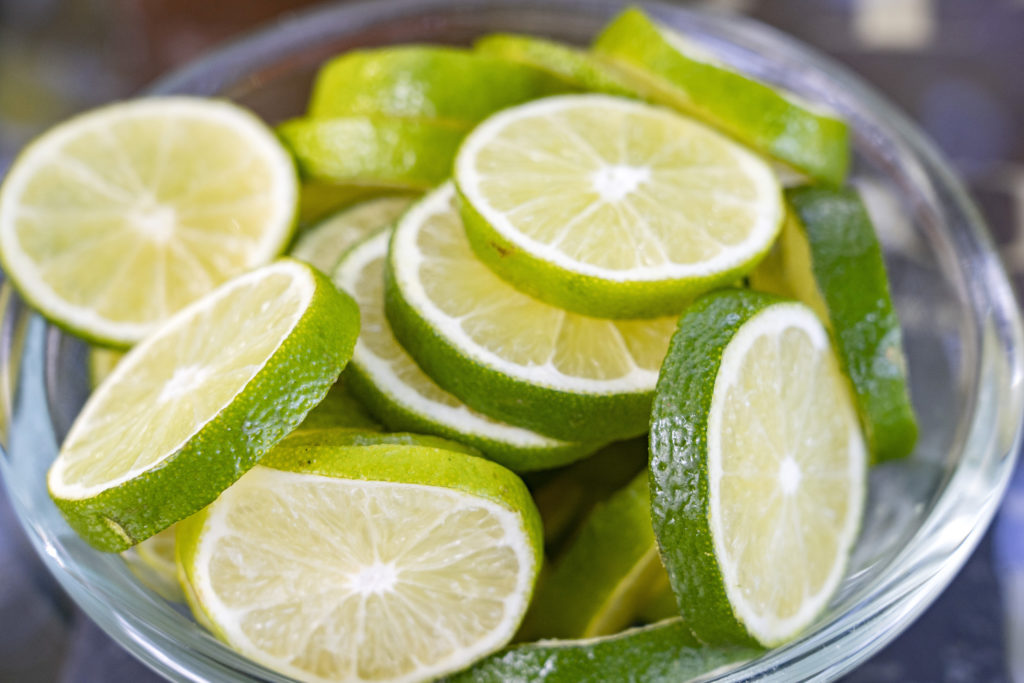 6/ HAVE A BACKUP PLAN
Even if you are getting married in peak summer, the weather may not play ball. If you have carried your theme throughout the day, then moving indoors won't mean that you miss out if the weather takes a turn for the worst. Always have a backup plan for a garden wedding.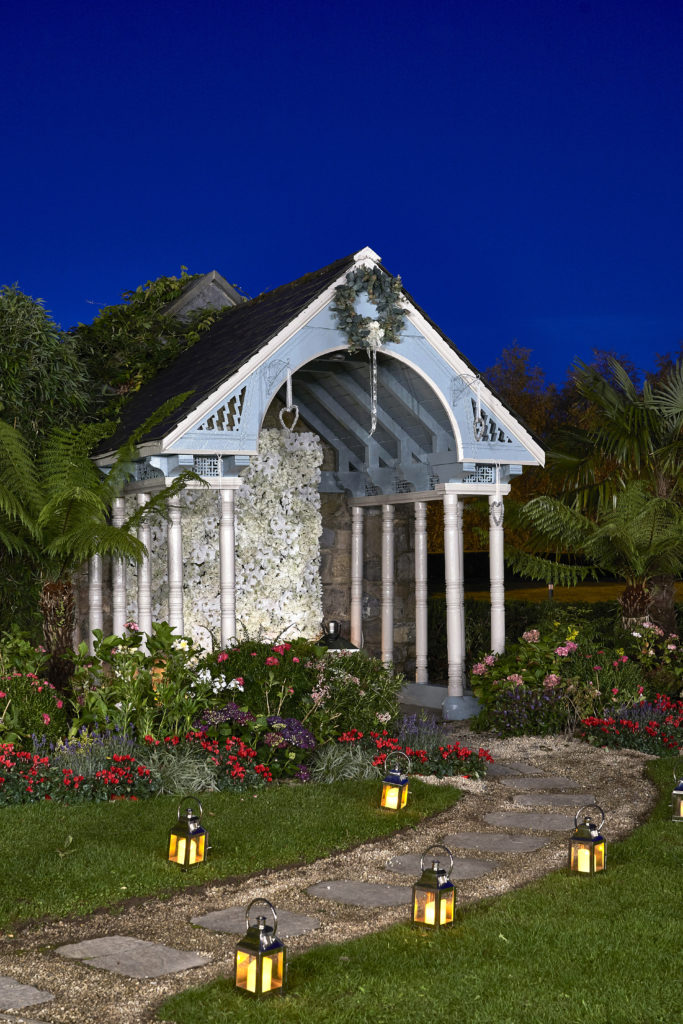 While bad weather is every garden bride's worst nightmare, it does not signal a bad day ahead. In the case of light showers, you may just need to make sure there is somewhere your guests can take shelter, and have a good supply of umbrellas on hand. Likewise, some outdoor heaters or providing guests access to blankets or pashminas will be much appreciated if the temperature plummets.
On the other hand, it is equally important to keep an eye on the weather in advance of the big day, you may be faced with a heatwave and in that case canopies and even personalised parasols for the guests and/or wedding party can provide shade and shelter, if needed.
"We are always very flexible with outdoor weddings which allows us to switch depending on nature's whims. We've transferred many wedding ceremonies or drinks receptions outside on unexpectedly warm days and transferred them back in when it has been unexpectedly inclement," added Tamara.
7/ GIVE YOUR GUESTS THE HEADS UP
Seems reasonable enough, but many couples forget to inform their guests that part of their day is to be outdoors. While it may not seem such a big deal, telling your guests will allow them to dress appropriately. For example, a stiletto heel on a grass lawn is not a good combination. Equally, giving someone the chance to bring an extra layer, like a shawl, will allow them to feel more comfortable and help them better enjoy the day.
"Guests will also love if you have blankets and outdoor heaters available. And there's nothing like a firepit to toast marshmallows at the end of the night," advised Tamara.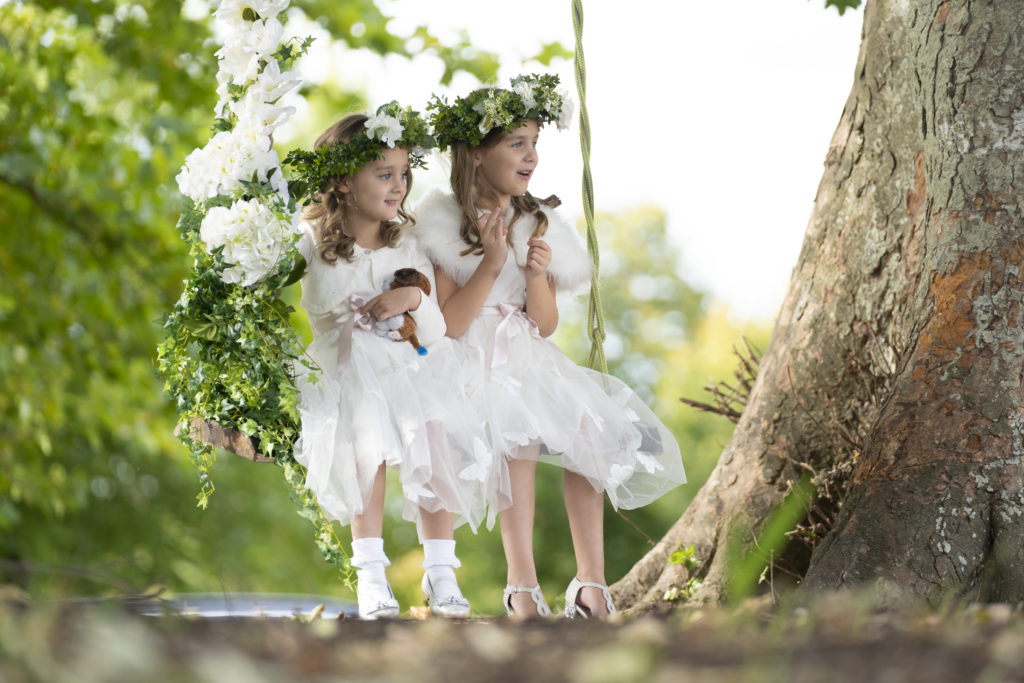 8/ ENJOY THE DAY!
Whatever happens, it is your special day and about the two of you making a commitment to each other in front of your friends and families. Take whatever comes in your stride and always have a backup plan!