While picking your wedding stationery can be fun and exciting, sending the actual invitations out can be less fun, especially if you're doing it by hand. We have some top tips for postage when it comes to your wedding stationery.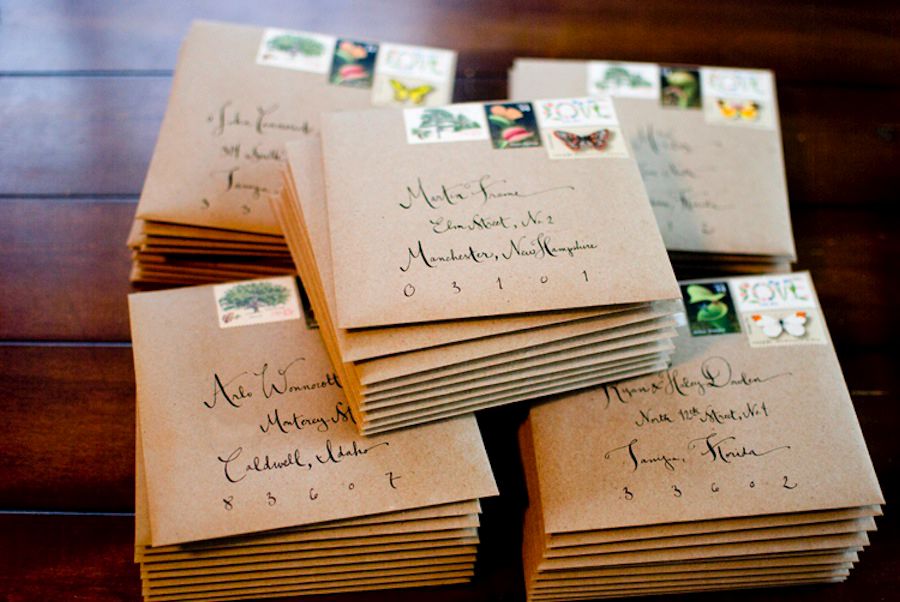 Budget for postage
When planning out their budget, couples can often forget to budget for their postage when they're thinking of invitations. If you're sending them out to 100+ guests, it gets pricey. Make sure you calculate this and add it to your stationery costs.
Bits and bobs
Advertisement
Make sure you have accounted for everything you need for your guests. The invitation itself, directions, maps or lists of nearby accommodation if necessary. You also have to remember the RSVP card and envelope so guests can respond to your invite. Make sure you package them carefully.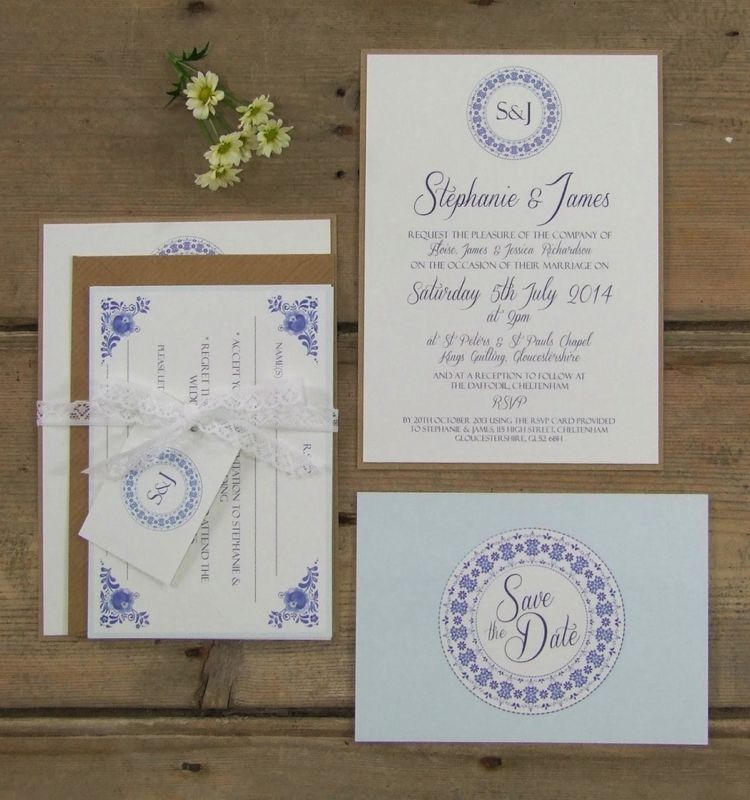 Pay for their RSVP
Don't forget to put a stamp on the RSVP envelope as well as your address already written out to make it as easy as possible for guests to reply to your invitation. This will also avoid guests accidentally posting their RSVP off sans stamp. Don't forget to include this postage in the budget. RSVP stamps alone for 100 guests will come to €68.
Weigh one complete envelope
Price check one envelope with all the trimmings inside so that you will know how much your postage will come to. That way you won't risk having insufficient postage. The heavier your invite, the more expensive the postage.
Advertisement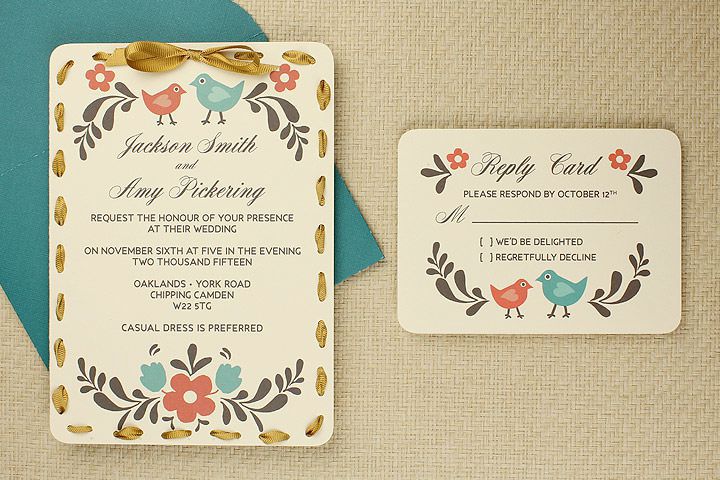 Handwritten vs typed
This is really down to personal preference, but while handwritten address are more personal (and if you have lovely handwriting, all the better), typed addresses are more legible. They will also look consistent and it means you can get some help without changing the style of writing.
- Jenny Darmody
Image Credits: Brown envelopes: Oh So Beautiful Paper | Blue stationery: Wedd Book | White invite: Oh So Beautiful Paper | Peach invite: Bridal Musings |  Bird invite: boho-weddings.com | Poppy invite: Wedding Lovely | Pink and brown invite: Bridal Musings |  Mint and coral stationery: Oh So Beautiful Paper |
Advertisement