On the 29th of February, The Wedding Shop in Dublin will be hosting their exclusive showroom open day, Whether you're building a wedding registry, picking the perfect gift for your loved one or looking for the items of your dreams to add to your gift list then this event is for you! Based in their delightful three-story townhouse on Clare Street, you'll find floor after floor packed with inspiring, indulgent and popular gifts to give you exciting ideas.
Click here or the image below to register your interest!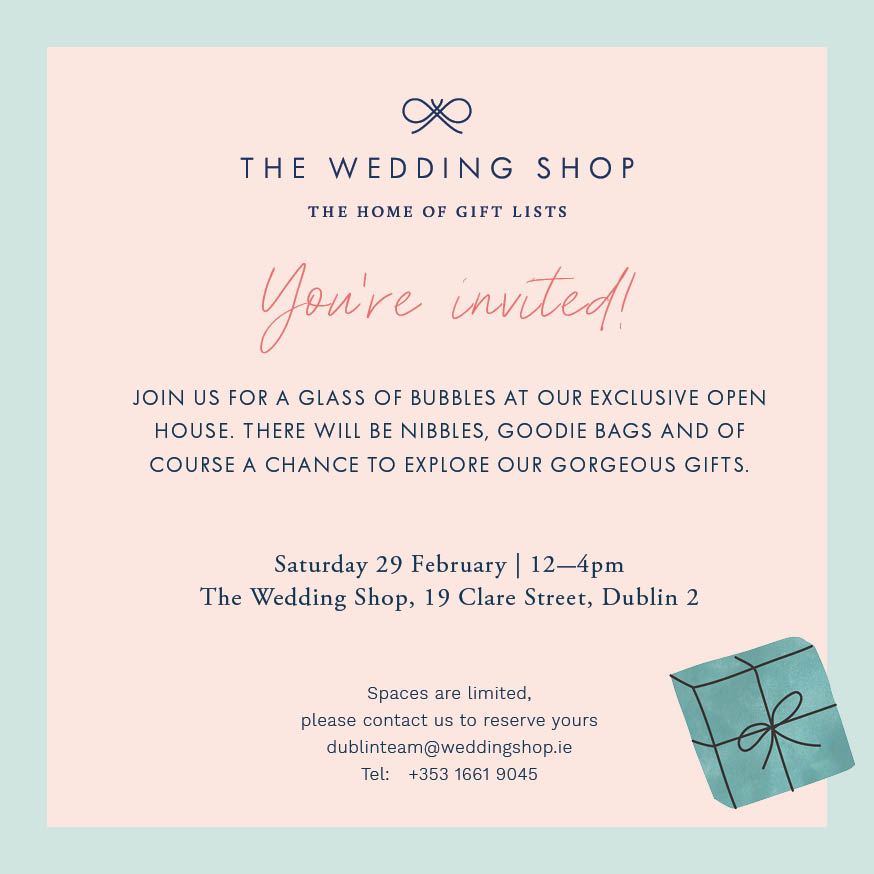 Sip champagne, enjoy canapes, have a caricature done and meet with the wedding team to mock up your perfect wedding list. There's no advice better than advice from an expert!
Showcasing everything from blankets and throws to gardening and DIY tools, the Wedding shop is the perfect place for couples to build their wedding gift list. With over 450 brands to choose from, they have something for everyone. Indeed, their ever-increasing brand portfolio includes The White Company, Made.com, Kate Spade and Sonos. They also have an amazing range of Irish brands such as White & Green, Jando, Avoca, Hedgeroe Home and Hey, Bulldog! Design.