As the leaves fall and the air turns crisp, November brings a unique charm to Ireland. While many associate weddings with the vibrant blooms of spring and summer, don't underestimate the subtle elegance of early winter flowers. We'll explore how you can incorporate the beauty of November flowers into your wedding decor, creating a magical and memorable celebration.
Although it may not be the first month that comes to mind when you think of flowers, November offers a distinct set of flowers that can add depth and character to your wedding decor. Some of the stars of this season include:
Chrysanthemums: The flower most associated with the fall season, these stunning flowers come in various shades, from deep burgundy to soft creams and can be used to create lush bouquets or table centrepieces.
Roses: While roses are available year-round, late autumn brings deeper, richer hues that are perfect for an elegant and romantic atmosphere.
Dahlias: Known for their intricate petal patterns and vibrant colours, dahlias add a touch of luxury to any arrangement.
Autumn Leaves: While not flowers per se, autumn leaves are abundant in November and can be creatively incorporated into your decor for a rustic and natural feel. Plus if you or your loved ones have a lush garden then you can easily source as many autumn leaves as you need for free!
Bridal Bouquets
Your bridal bouquet is a focal point of your wedding decor. Embrace the season with a bouquet that combines a variety of November flowers. A combination of chrysanthemums, deep red roses, and dahlias can create a warm and inviting bouquet that complements the autumn ambience.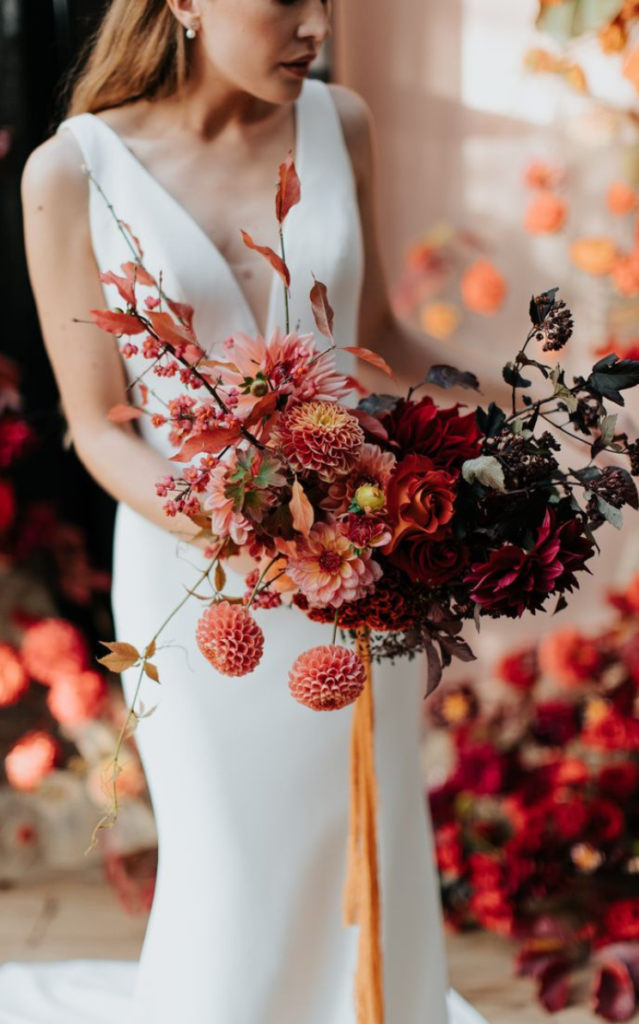 Ceremony Decor
Set the stage for your ceremony with elegant flower arrangements. Consider decorating the aisle with vases filled with autumn leaves and tall floral arrangements that incorporate chrysanthemums and roses. This will create a welcoming and romantic atmosphere for your guests.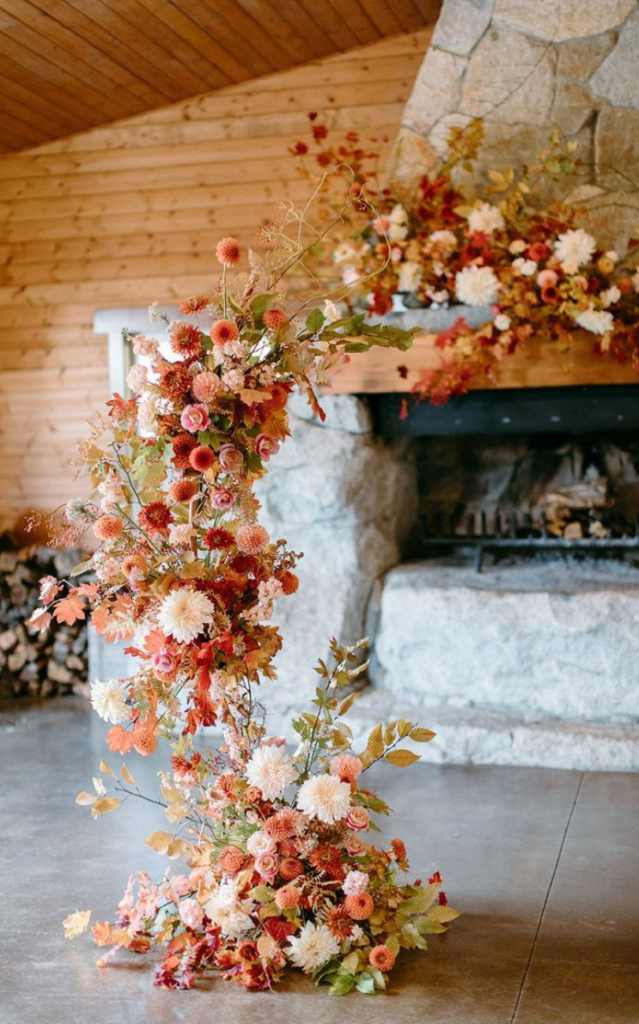 Reception Centerpieces
The reception is where your guests will spend the most time, so make sure to incorporate seasonal flowers into your table centrepieces. Consider using wooden or rustic containers to hold arrangements of dahlias, chrysanthemums, and mixed greenery. The combination of deep, rich colours and natural elements will make your tables pop.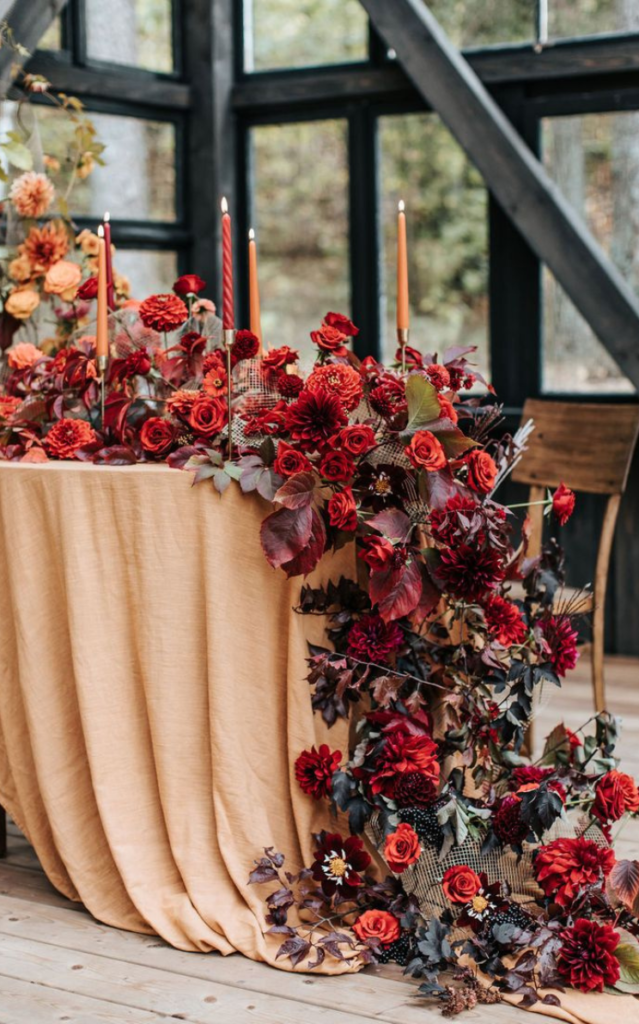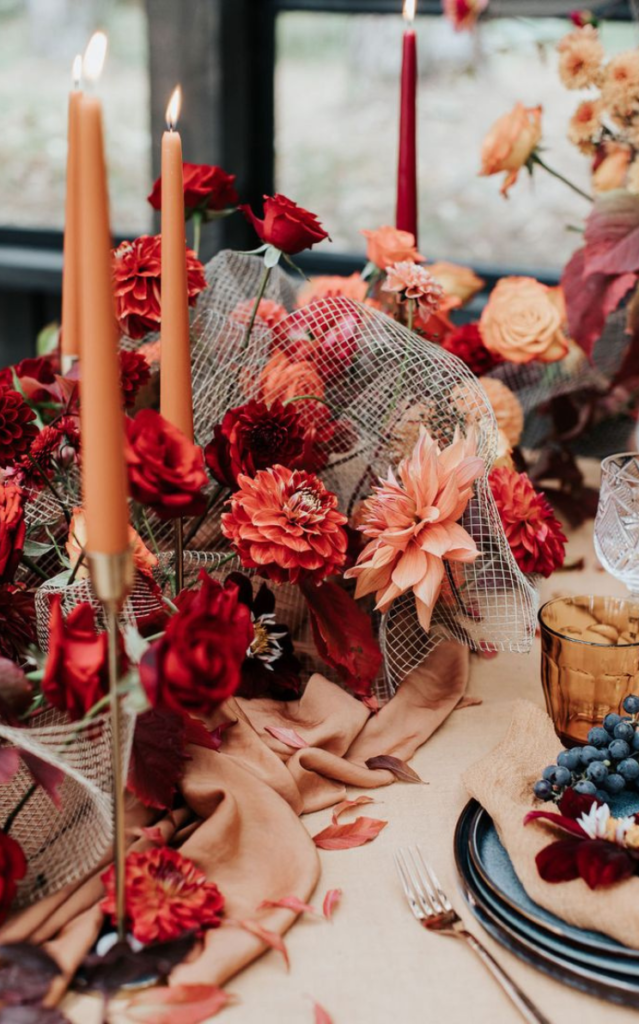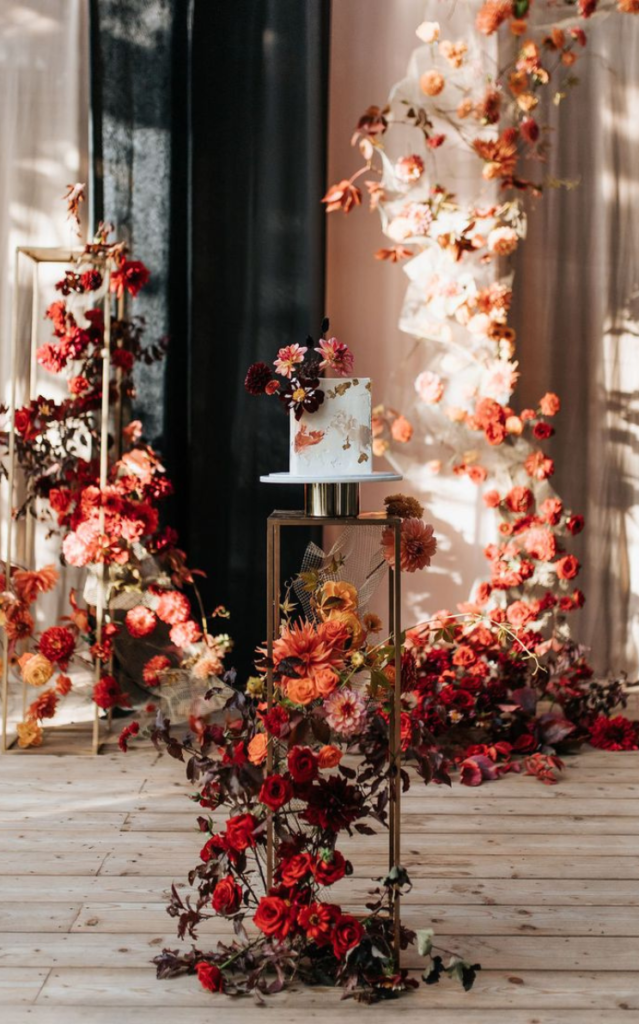 - Gráinne