There are plenty of signs for your wedding day. No, it's not the big white dress hanging up in your room or even the engagement ring on your finger. We're talking about actual signs to decorate and personalise your wedding.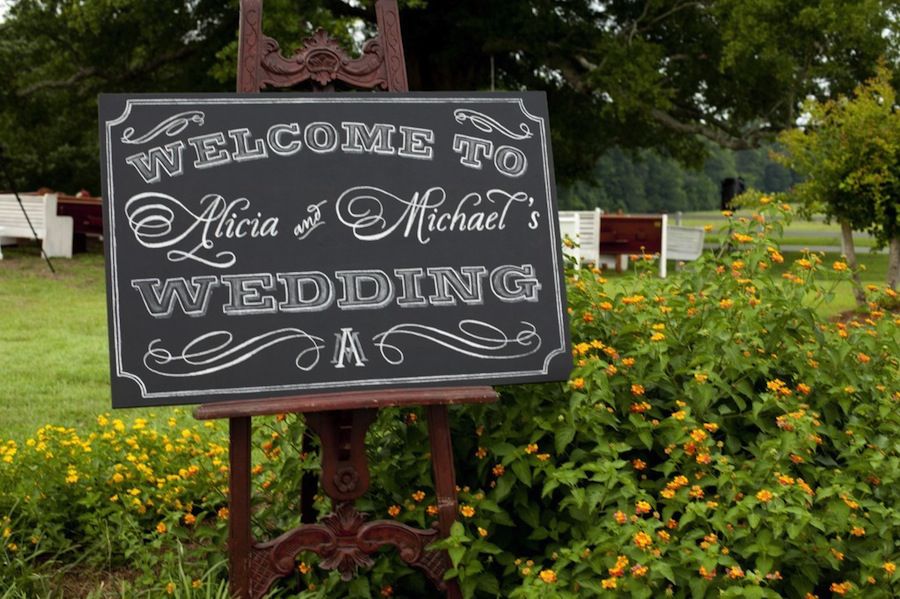 Wedding signage is becoming an increasingly popular trend, not just for directing your guests throughout the day but to really express your personality. There are plenty of romantic, vintage and rustic signs to decorate your wedding. You can dot them around your reception to add a bit of personality to your dessert table, or your top table.
While there are more creative ways to use signs, than merely direction, these are important too.
You can use signs to help your guests find their way at your reception, especially when your meal is in a different place you your dance floor and your speeches are going to be elsewhere.
Once you've directed your guests to your ceremony, the meal, the speeches and the dance floor, you can get a little bit more creative.
Image Credits: Chalkboard sign: Southern Productions | Grey sign: Etsy | Ceremony sign: Indulgy | Wedding signs: Etsy | White arrows: Wedding Bee | Wooden arrows: Etsy | Multiple signs: Etsy | Happily ever after: Style Me Pretty | Glass sign: Style Me Pretty | Wooden love sign: Wedd Book | Better together: Jet Fete