Your wedding is only as good, or at least as memorable, as your reception. And while a wonderful ceremony in a beautiful venue is of course hugely important, what will live long in the memory for most is the party that follows. We've got some top tips from the professionals to ensure you have a day, and night, to remember. 
1/ Hold the Ceremony and Reception in the Same Venue
The best weddings are those where guests don't have to travel for the duration of the celebrations, allowing them to enjoy the day without rushing from location to location. Add great food, luxurious and atmospheric surroundings, and the bride and groom can relax surrounded by those they love in the knowledge that everyone is going to have a wonderful time.
Margaret Bowe, Director at Marlfield House Hotel
2/  Signature Cocktails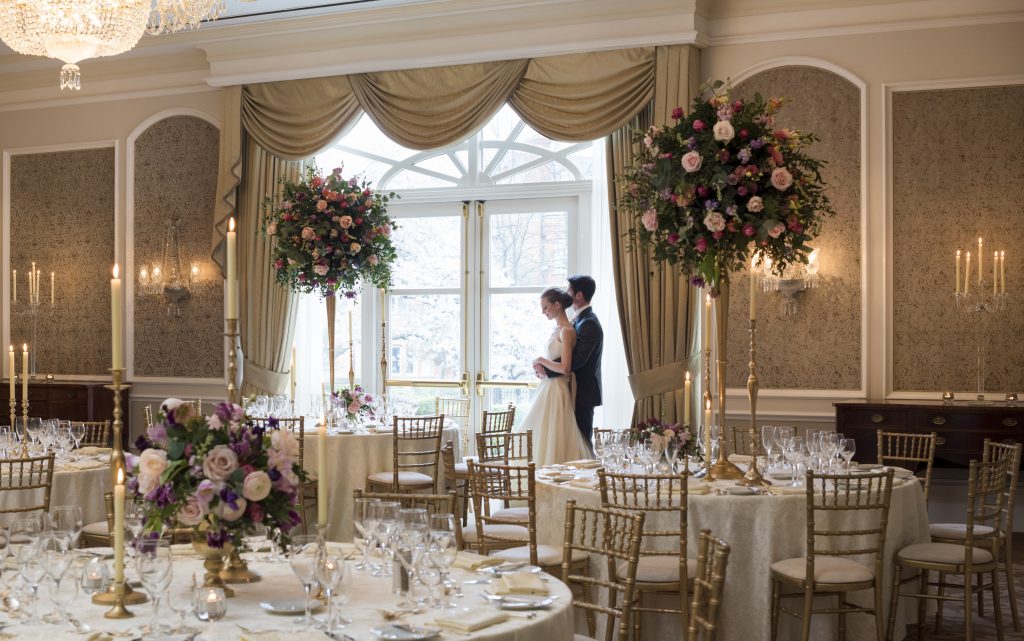 Our tip for those couples choosing to celebrate their big day with us is to serve a selection of two signature cocktails at the reception. Each partner should pick their drink of choice, one that reflects their personality but will also appeal to all of the wedding guests, and give it a unique name. This personalisation allows guests to know what the drink is, but still has a touch of the couple. So, for example, call it Mark's Mule instead of a Moscow mule, a Tim and Tonic for a Gin and Tonic and a Christina Colada for a Pina Colada! Guests will both enjoy the drinks and appreciate the added touch! 
Mihaela Somcutean, Wedding Coordinator at The InterContinential Dublin
3/ Your Day, Your Way!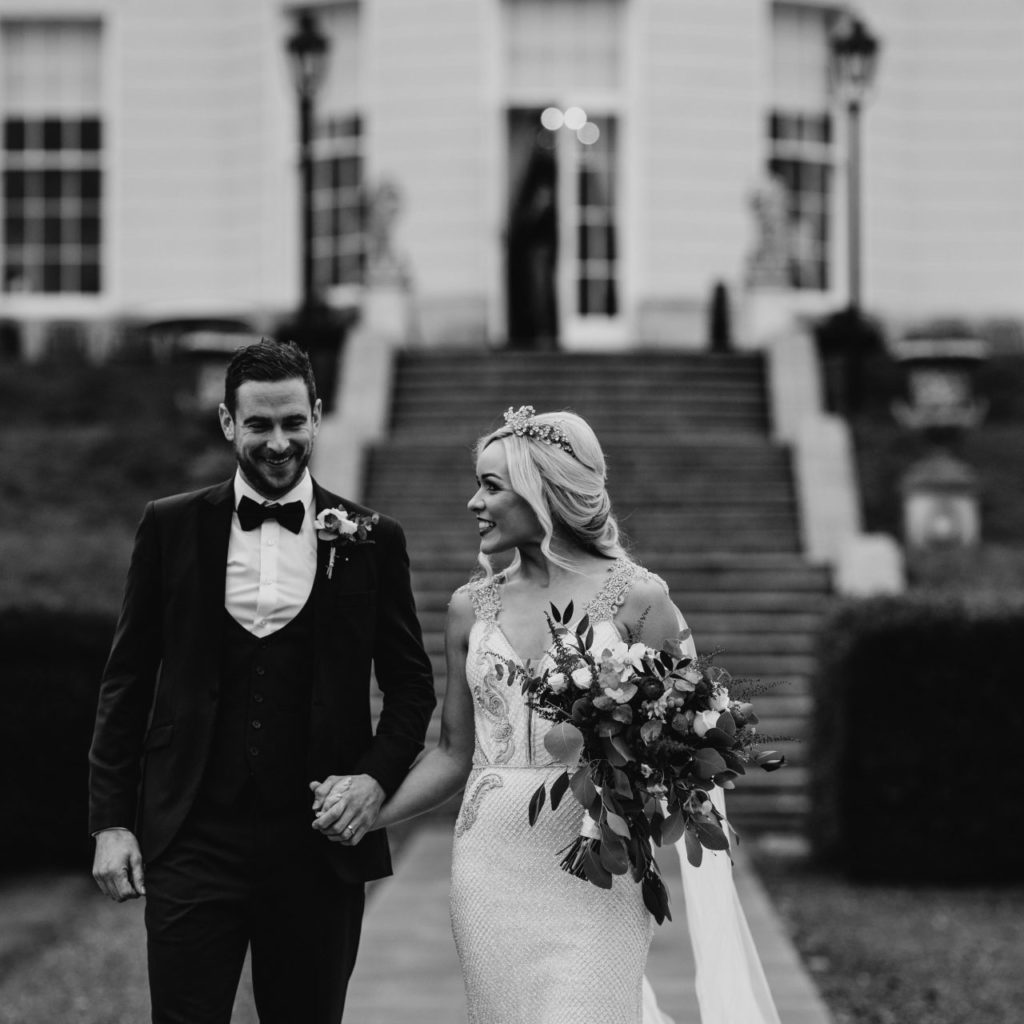 My advice for our couples would be to let your wedding day reflect who you are as a couple and ensure to add your own personal spin to proceedings. Don't fall prey to following with tradition and opting for 'what is the norm?'. For example, your drinks reception; if you like an upbeat band but think your wedding guests prefer classical music, book the upbeat band! Your guests will love it as it represents you and they are here to celebrate you!
Eilis Basleman, Wedding Coordinator at The K Club
4/ Mingle!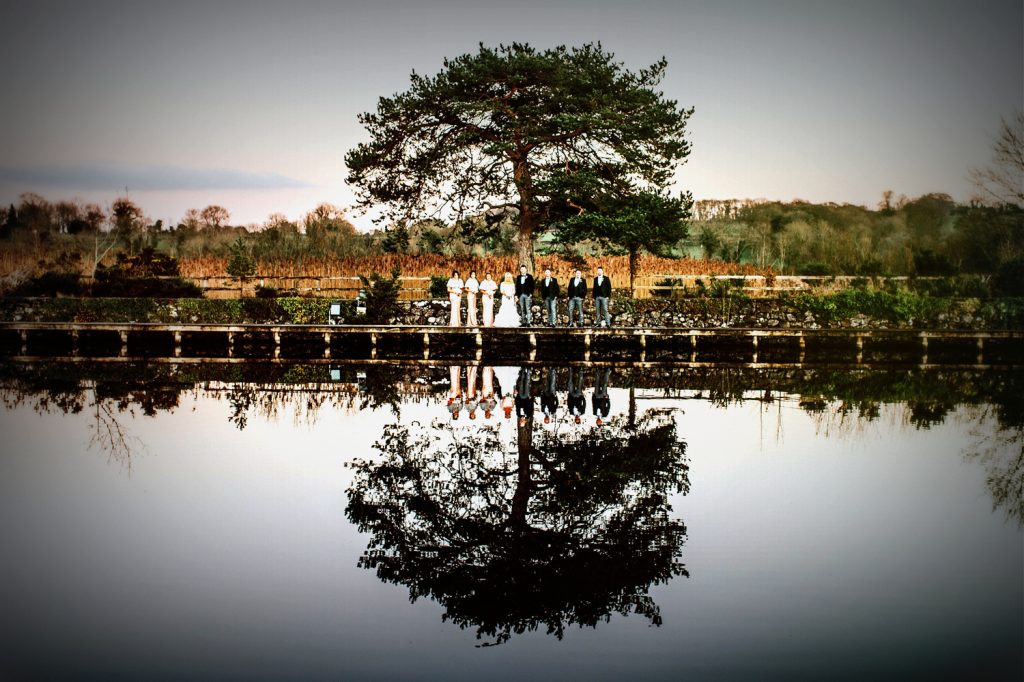 Take time to mingle with your guests during your drinks reception, so many couples look back and regret that they didn't spend more time participating in this part of their special day. Ensure there is plenty of food and drinks for guests when they arrive at the venue, this is a part of the day that people will always talk about!
Grainne Donoghue, Wedding Coordinator at Coolbawn Quay
5/ Decorate, Decorate, Decorate!
The best advice we can give for making a wedding venue your own is to pay special attention to the decoration on the day. This is an excellent opportunity to show a couple's personality and show something that brings them together as one. Also, making your decorations is a great way to get family and friends involved in the special day. We recently had a bride whose father made all the table centrepieces; this was a lovely way for him to contribute to the preparations.
Aurelie Stach, Sales & Marketing at The Morrison Hotel 
6/ Reception Entertainment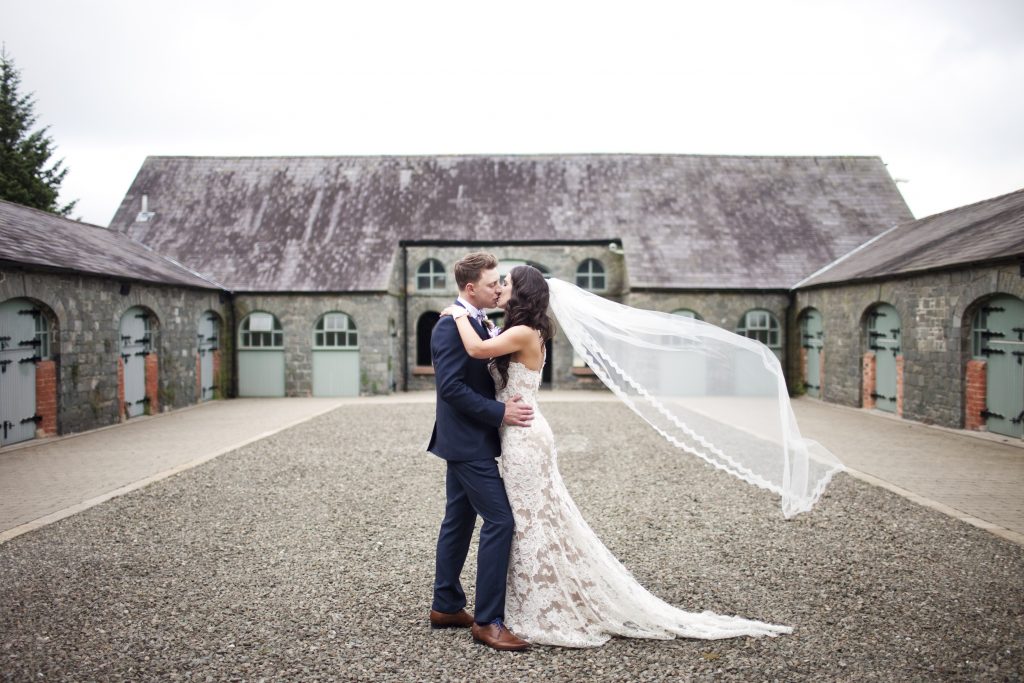 Every wedding reception is different and is impacted on by several elements including venue, layout, styling, food, entertainment and guests. Personally for me, having an activity of some sort during the drinks reception, like lawn games, a caricaturist or even something as simple as an ice cream cart in summer can add a wonderful talking point and also often provides some fun photo opportunities for your guests. This is often the only part of the day was the bride and groom are not there as they can be away taking pictures, so it's good to know that something is happening to keep your guests entertained during this time. 
Laura Johnston, Venue Manager at The Carriage Rooms at Montalto
7/ The Hat Trick!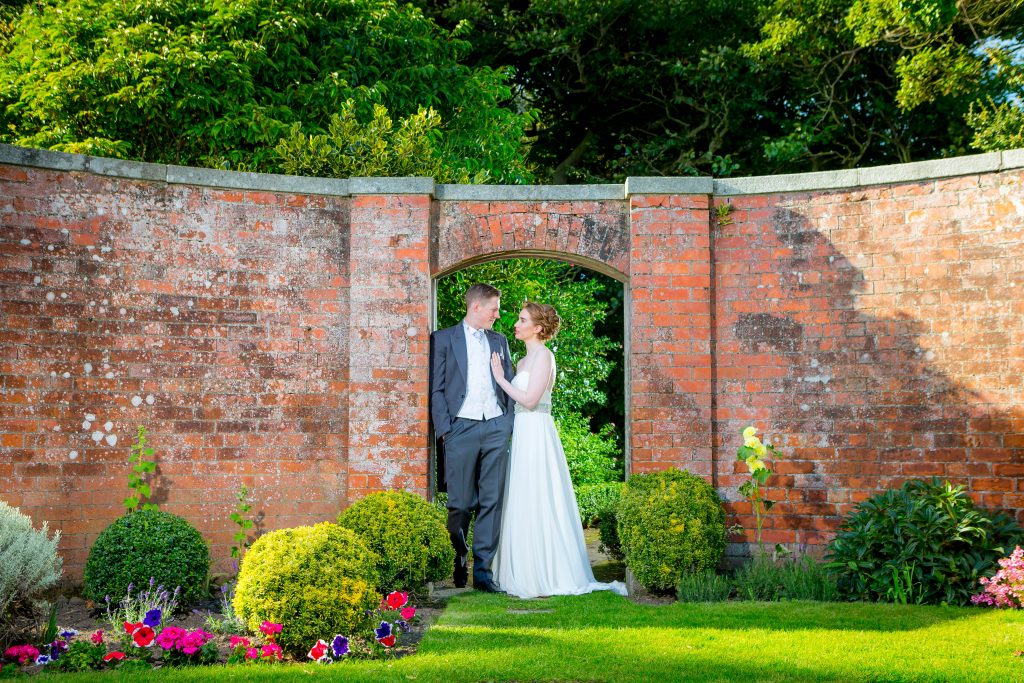 In our experience, no one thing makes a reception, but rather a combination. For a wedding reception that no one will forget, follow these simple rules: 
Excellent food – The food provided at your wedding is possibly the longest-lasting impression that you get to make with your guests. You want it to be delicious, satisfying and filling, but not too heavy, need to leave space for dancing!
Great band and DJ - they will be entertaining your guests for a few hours, ensure you select the right choice. You want your guests to get up to dance, sing along, and generally not leave the dancefloor until the moment the band/DJ ends. This is usually a guest's favourite part of the celebration – getting to let loose and celebrate with you.
Personal touches/extras - floral centrepieces to wow your guests, photo booths to occupy them, candy cart with your favourite sweets etc. Adding your personal touch with minor additions can surprise your guests and bring them into the storyline of YOU as a couple.
Stephanie Ojo, Wedding and Social Executive at Portmarnock Hotel & Golf Links
8/ Be Organised!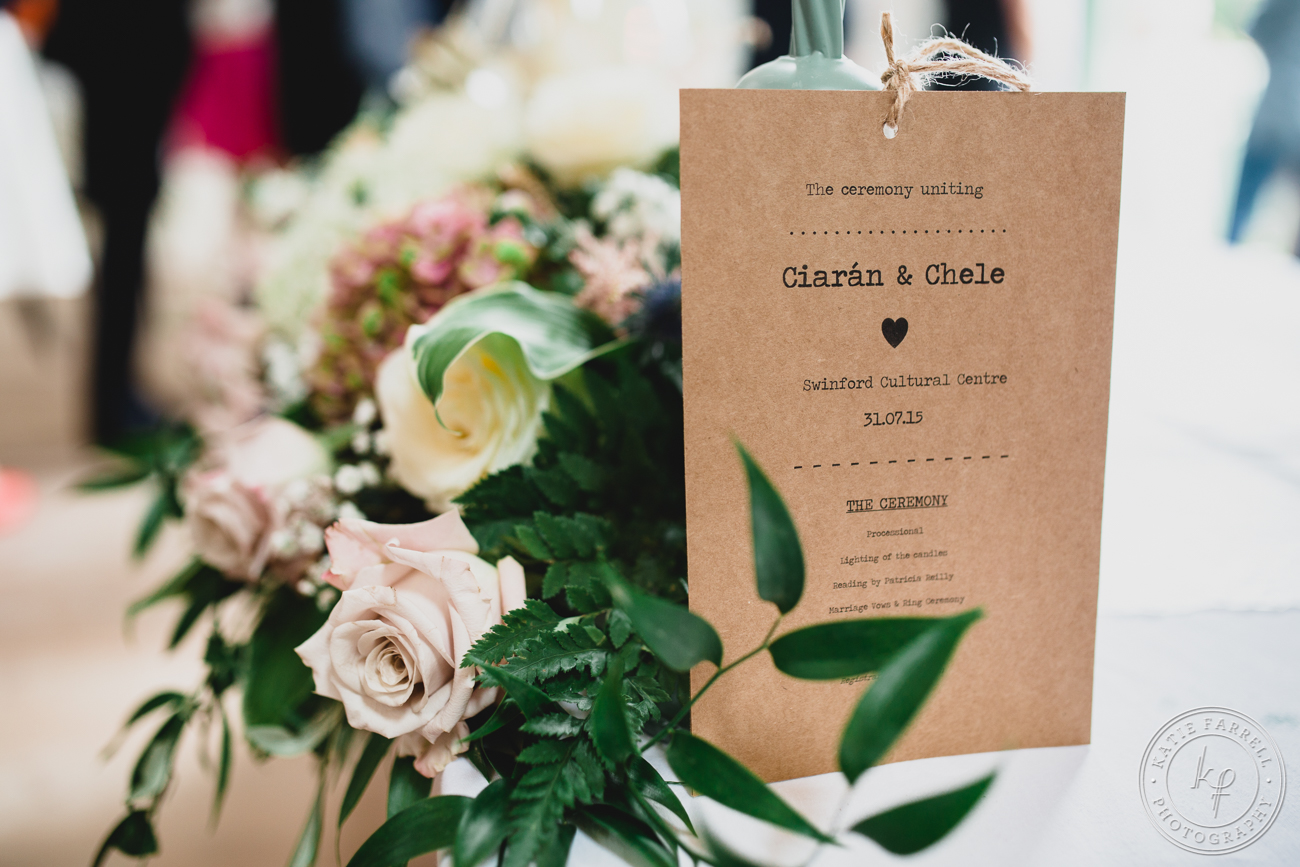 The best advice we can give any couples getting married is to be well organised well before the day of their wedding. The sooner you book your florist, photographer, band etc. the more likely you are to get the company you want for your special day. Book everything at least a year in advance, and you will not be disappointed. The same applies when choosing a wedding venue for your ceremony or reception. The most important advice we can give future brides and grooms is to relax on the day of your wedding and enjoy the party. The team is there to look after you and your guests and are there to make sure that this is a special day which you both will never forget. 
The Wedding Team at Belleek Castle
9/ Short Speeches!
Think short speeches and potentially splitting them pre- and post-dinner. Choose to have one or two speakers before the service commences and another one or two after. Holding some before the dinner will also allow more nervous speakers to deliver their words first and go on to enjoy their food without suffering from anxiety! At all costs, avoid having your speeches between courses, as this can add a significant amount of extra time to this part of the day as all plates etc. need to be cleared beforehand and service suspended. This added dining time may also play havoc with your wine allocation, allowing supplies run low as guests drink up! 
Joe O'Flynn at Rathsallagh House
10/ Have a Plan for Kids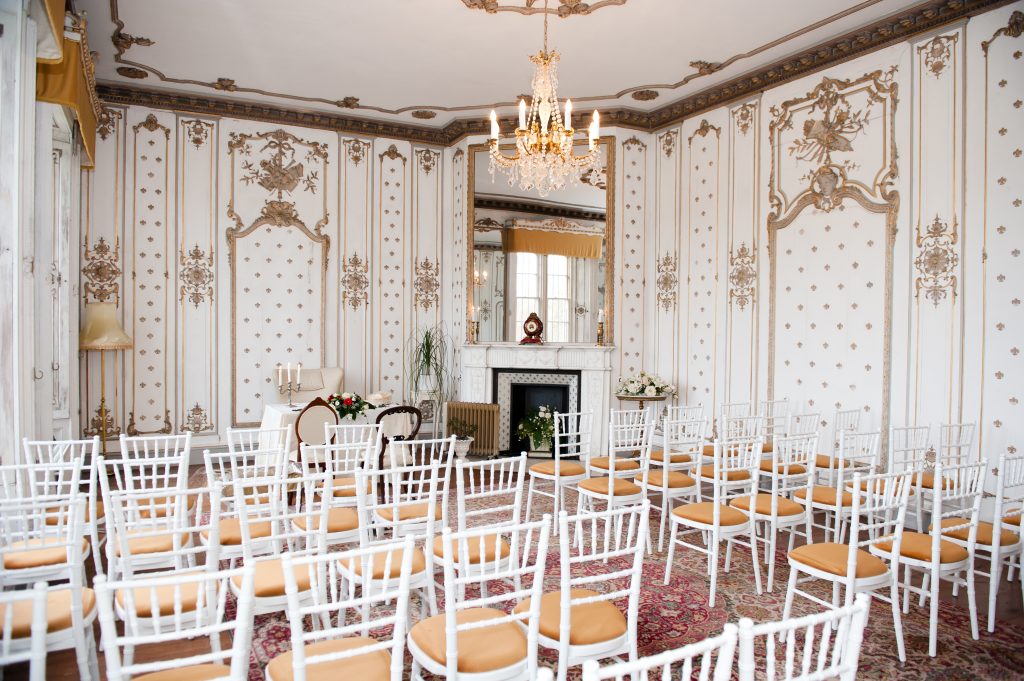 Have a designated seating area for the children thus allowing the adults to relax and enjoy the evening while the younger guests can enjoy tables topped with colouring books, crayons, games and small toys. Perhaps even consider hiring a babysitter to oversee all of your smaller guests. 
Sarah-Jane Vincent, Wells House
11/ Speeches during the Reception!
A novel idea, having your speeches during the drinks reception rather than at dinner has a more relaxed and less formal feel. While we all love a speech, there is nothing worse than guests impatiently waiting for dinner while the best man recounts tales of old. Choose to have the speeches at this time, and you can then go straight into dinner service when your guests are seated.
The Wedding Team at Tankardstown House
11/ Make Use of the Wedding Coordinator
The most important part for us is producing tailor-made packages for all our wedding couples. We want the couples personality and individuality to shine through and be the main focus of the day. It is so important that brides and grooms create a day that is about them and their story. There is 'no request too large and no detail too small' when it comes to wedding planning, and that is our aim from the first meeting.
Cora Duggan, Wedding & Events Manager at The Lodge at Ashford Castle
-- Dani Farrell