Love is in the air, and what better way to celebrate it than with an all-pink wedding Barbie extravaganza that's sure to leave your guests tickled pink? From blushing blooms to cotton candy cocktails, an all-pink wedding is a whimsical and enchanting choice that adds a dash of playfulness to your special day. An all-pink wedding is more than just a colour scheme – it's a celebration of love, joy, and embracing the whimsical side of life. So, if you're ready to paint your wedding day pink, prepare for an event that will leave you blushing with happiness. After all, life is rosy when you're in love!
The Decor
Picture this: you and your beloved strolling down the aisle, surrounded by a sea of pink petals. The aisle runner, a soft pastel pink, leads you towards a stunning arch adorned with cascading pink roses. It's like stepping into a fairytale world where every shade of pink comes together to create a magical ambience. But the pink party doesn't stop there! The reception is a feast for the senses, with pink tulle draped from the ceiling and elegant centrepieces boasting a stunning array of pink flowers. Your guests will be treated to a delectable pink-themed menu, featuring everything from salmon-hued appetisers to strawberry-infused desserts that are as delicious as they are Instagram-worthy.


The Dress
Now, let's talk about the star of the show: the wedding dress. This is your chance to truly shine as the blushing bride. Imagine walking down the aisle in a stunning gown that captures the essence of romance and elegance, all wrapped up in shades of pink. You could opt for a classic ball gown with a twist, featuring a blush pink bodice adorned with delicate lace detailing that cascades down to a voluminous white skirt. Or perhaps you'd prefer a sleek and modern silhouette, with a form-fitting pink gown that hugs your curves in all the right places. Accessorising your pink gown is another exciting opportunity to infuse your personal style. Picture a pair of rose-hued heels peeking out from beneath your dress, or a delicate pink sash cinching your waist. And let's not forget a bouquet of pink blooms that complements your ensemble beautifully.
The Bridesmaids
Let's talk fashion! Bridesmaids dressed in various shades of pink, from blush to bubblegum, create a captivating ombré effect as they stand by your side. Groomsmen sport pink ties that pop against their sleek black suits, adding a touch of dapper charm. And don't forget the adorable flower girls and ring bearers, outfitted in delightful pink ensembles that will have everyone gushing.
The Details
Let's not overlook the drinks – blush-coloured signature cocktails served with cute pink paper straws are a must. And imagine the fun your guests will have with a photo booth decked out in pink boas, hats, and oversized sunglasses. Memories are made in pink, after all! Of course, the pièce de résistance is the cake. A magnificent towering confection adorned with intricate pink fondant flowers is not only a visual delight but a sweet treat that ties the entire pink fantasy together.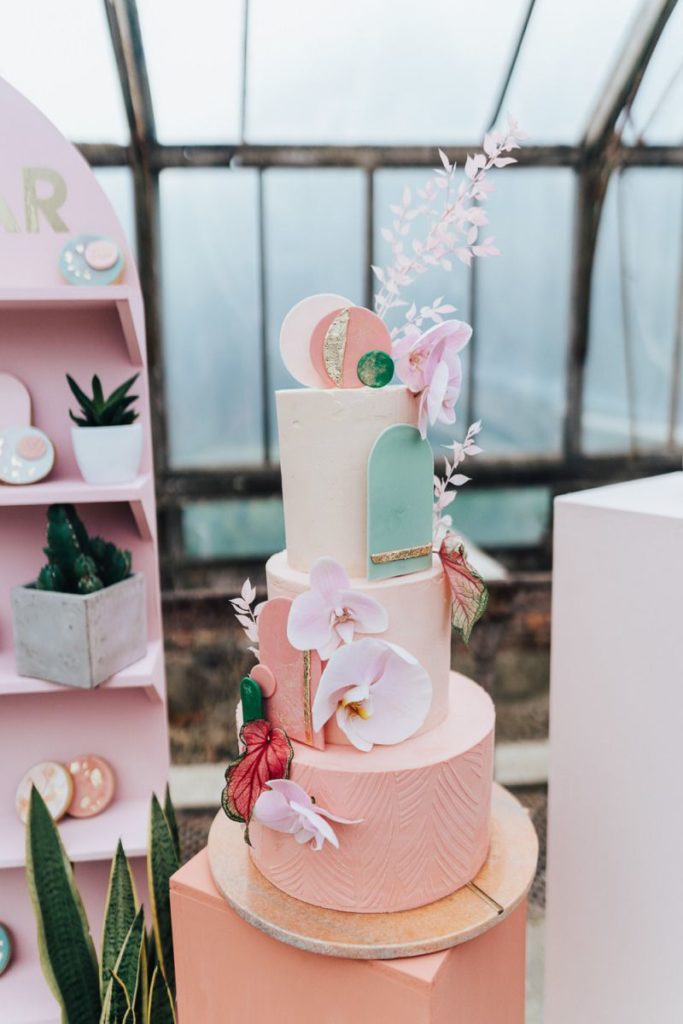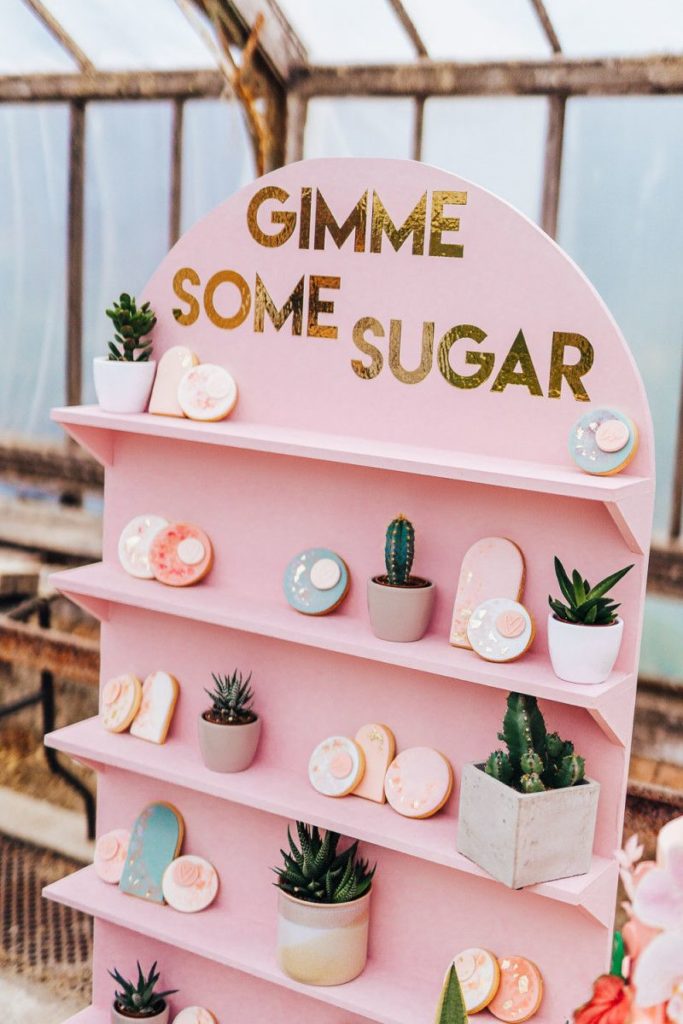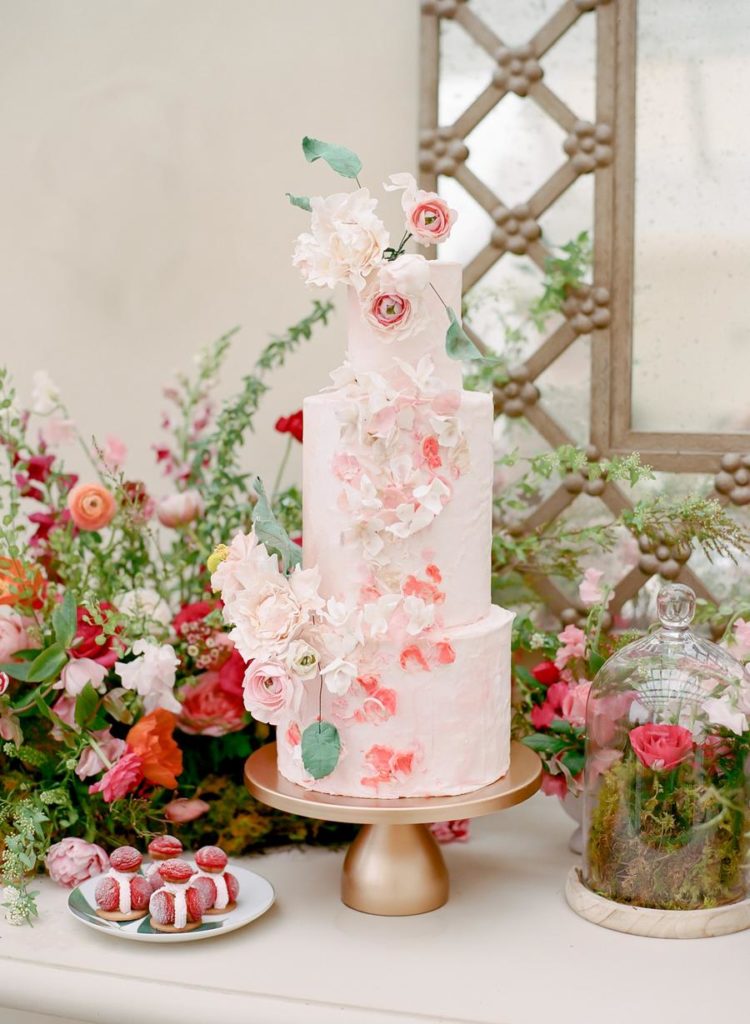 - Gráinne