When a couple start looking for a photographer they will find a huge amount of photographers online who are very willing to photograph their big day and will promise them amazing images. But how do you decide who to go with? Mark Griffin Photo has some advice for brides and grooms on the hunt for their photographer.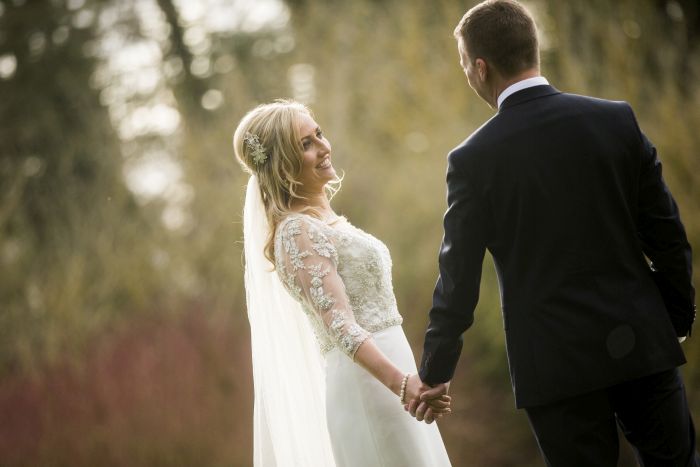 You will find a wide range of prices and quality but a very good rule of thumb is the more you spend generally the better the photography. Of course, lots of couples understand this and value great photography.
Everyone is drawn to the quality photography they see online and in some cases this is not matched by the budget they have set aside for photography. If I had a euro for every time a couple said "we love your photographs but your price is above our budget, I could retire!
While photography is just another box to tick running up to the wedding along with choosing your venue, flowers, shoes, dress and everything in between, the very next day the photography becomes the most important part as you wait for the images that will define your day. So what are the key things to ask or look out for when trying to decide on your photographer?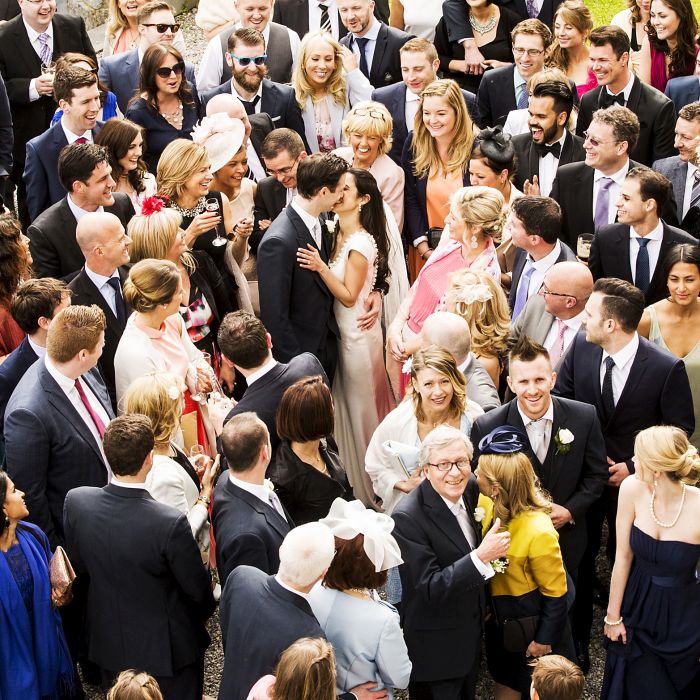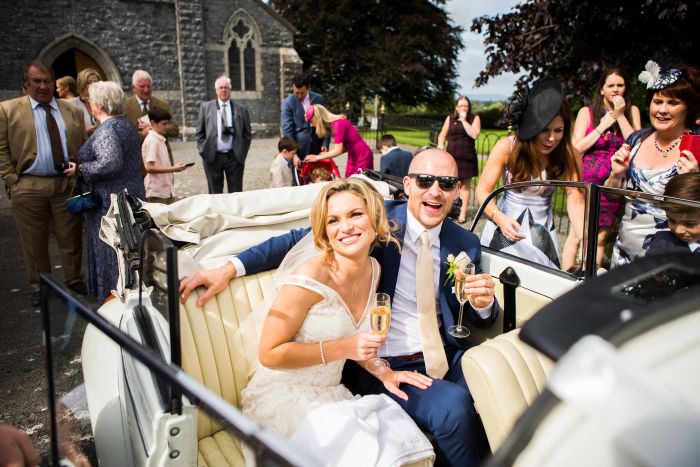 The first thing you should do is ask to meet your potential photographer in person or, if you are abroad, Skype them. Get a feel for the person because you are investing in them as a person as much as their photography and this will help immensely.
If you opt for a photographer because you like their documentary-style shooting unobtrusively, make sure they'll also photograph any requested shots you want taken on the day. It's important that the photographer you choose is flexible enough to deliver what you want.
You will of course see samples of their work but if you are getting married in the winter, make sure you ask to see work from a similar time of year. Winter weddings are more challenging to photograph but your photographer should have all the skills to maximise options on the day.
You should ask if it's also possible to see a whole wedding they've shot so you get a proper feel for how they shoot at different stages of the day and to see the consistency of their work over the full day.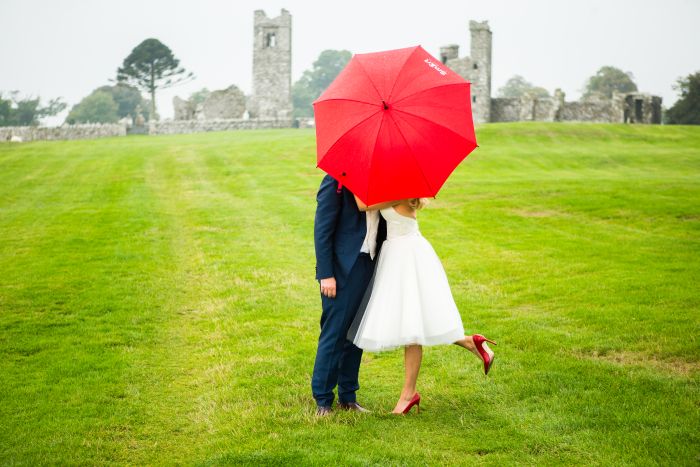 Ask about the photographer's 'Plan B' for bad weather. How will they cope, what will they do, etc. We can't control the weather, especially in Ireland, and any good photographer will be prepared for this.
A really good photographer will have a predetermined spot to take the family photos on the day and should get through them in a quick time frame, which they should already know. How do you know what is a realistic time frame for formal photographs to be completed? Personally, I get these done in 15-20 minutes. You want to make sure it's possible to enjoy your own wedding reception and relax with your friends and family, not spending hours getting formal shots taken.
Ask potential photographers about editing. Do they use Photoshop for aesthetic reasons or to fix a problem? What are the extra costs for this?
In my opinion, your photographer should use different locations for family groups, bridal party shots and bride and groom images. I always do for a variety of shots. Ask your photographer if they plan on shooting everything in one location.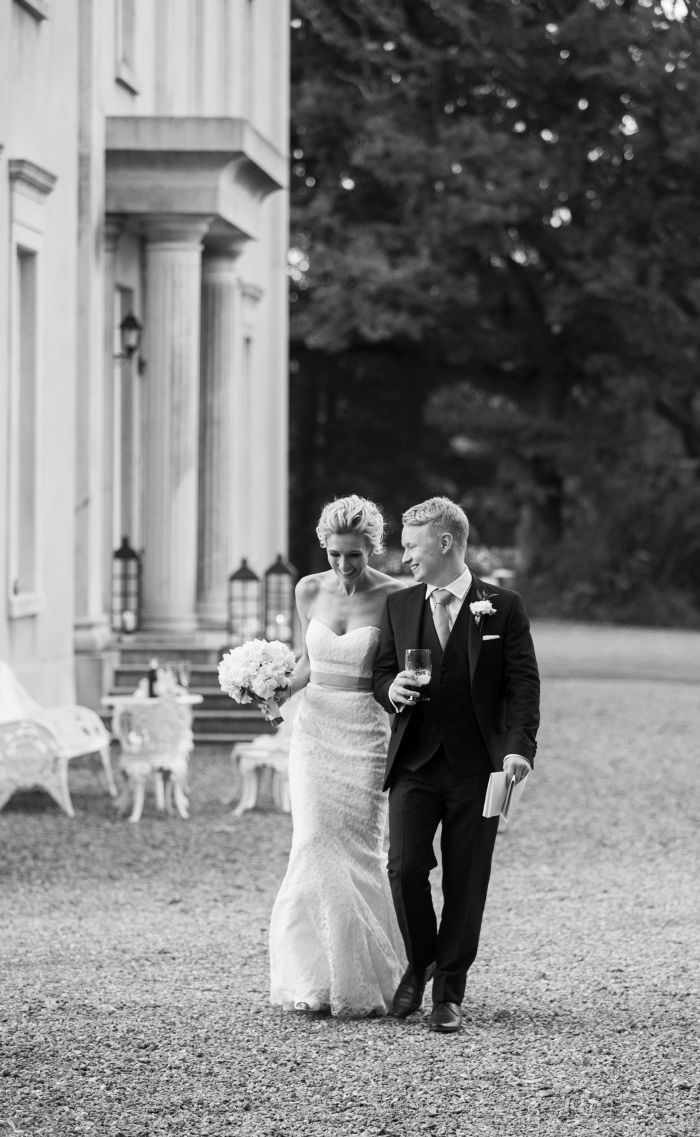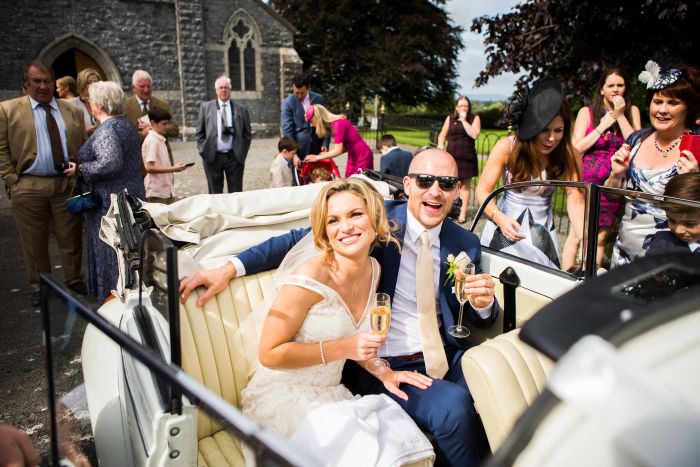 Ask your photographer if they've ever photographed at the venue before. It's not essential, but it's always a bonus as they will be more accustomed to and aware of the different surrounding locations off-hand.
Check what time the photographer will start and stop at, and make sure they will be able to capture a selection of different images within that time frame.
In conclusion if I was getting married again I would want a photographer with good experience that understands what we are looking for and that will deliver brilliant results no matter the conditions.
- Mark Griffin
Images: Courtesy of Mark Griffin Photo